If you're not familiar with the phrase "you are what you eat," it is not a literal statement.
Instead, the line suggests that it is important to eat better quality foods in order to stay healthy and fit.
But the notion that we can go through a transformation of some sort based on our behavior or surroundings can still be a thing depending on certain discussions within context.

Curious to hear examples of what this might be, Redditor standardgenre45 asked:

"What's something that people turn into their whole personality?"
We can lose sight of ourselves when heavily influenced by another individual or a group of people.

Influenced By Devotion
"Politicians they follow."
– mrivkees
Era-Specific Like-Minded Individuals
"The generation they're born in."
– TheodoreBurgessL

We Like, We Follow
"'Girl bosses'/MLM cult engagers"
"And social media."
– wanesandwaves

People can take on the characteristics that apply to their environments.
Location-Based Personality
"Here in the Netherlands people who live in Amsterdam base their personality on Amsterdam."
– kood_gid

When In Colorado
"People move to Colorado and Colorado becomes their personality. They buy a jeep or Subaru and start wearing Chaco's, and plaster Mountain Life all over everything they own."
– peachesinyogurt

Claiming Ownership Of The State
"Not only that, but 'Colorado native' is a whole thing too. I've met many people who have nothing to talk about except how bitter they are that people keep moving in and how much better it was when they were kids."
– arardvark

What The Canadian Said
"It's that way for a lot of major cities around the world. Here in Canada each province's capital city has a bunch of people basing their personality off of it."
– SegaNaLeqa

The Thing About Major American Cities
"Lots of New Yorkers (City not state) guilty of this too. But it's not just them. Los Angelinos, San Francisans, Chicago and DC are guilty too. Texans are probably the worst about it, especially the further they get away from Texas, then you've got people from Austin who are like the elitist Texans, they're like the oddest mix of hippie and redneck. They often pride themselves on the hippie and denounce the redneck while still obviously being one."
– serene_brutality

Things having to do with money can be an obsession and really take over the essence of a person.
Living Work Or Work For A Living?
"Their job."
– CassiopeiaDwarf
Value Of Conversation
"Or just money in general. I worked with a guy who only ever talked about what things were worth, mostly vehicles. What he was thinking about buying. How much he could sell something for. The trades he wanted to make. How much our customers made. What motorbike he bought before from a guy on the street we happened to be on and what it's worth. That's all. It was annoying as f'k. Any conversation at all, you could be talking about your grandma, and he immediately tries to change the subject to value. It was literally the only small talk he knew. The fact he was poor just made it sad."
– Kossimer

Just Cut The Price Tag
"Omg my husband is kind of like this and as much as I love him, it's so frustrating. I'm just not all about money. We don't need to tell the kids how much their gifts cost. Idk. It makes me a little nuts."
– bohemianlikeu24

Power Of Money
"True, I lived it twice. First time I was a young, driven, ladder climber. Second I was a greedy, grab All the Cheeto's before everything goes to pot… then when it did in 2008, financial collapse happened, I became lost. I'd let 95% of my identity become my job when it disappeared so did I. Took over a year to get my head right."
– DanMittaul

Status and association with certain people in their love are additional factors contributing to a loss of self.
Police Spouses
"You ever see a police officers wife? It's crazy but they turn their entire existence into being a police spouse, it's very odd. I have two neighbors that are police, they younger the wife the more intense the alternate reality they create for themselves. The husbands never mention their profession but the wifes cant shut up about it and try and prove how much they know about local law enforcement."
– Avalanche2

Married To The Army
"Same for military wives."
– imanon33

The Melodrama Back At Home
"My cousin's husband was in the Air Force. He was never deployed but whenever he would get sent out for field training, she was always talking about how hard being a military wife was and how much she missed her husband. Like girl, chill. He's gonna be gone for a week. Relax, don't shave your legs, sleep on the entire bed and do all the things you wouldn't normally do when he's home."
– littlehateball

Ever been told that you're turning into one of your parents?
That's another phrase often uttered, especially by a sibling who sees that you have slowly taken on the characteristics and idiosyncrasies of your mom or dad.
Learned behavior or genes?
Could be either or both. What do you think?

Keep reading...
Show less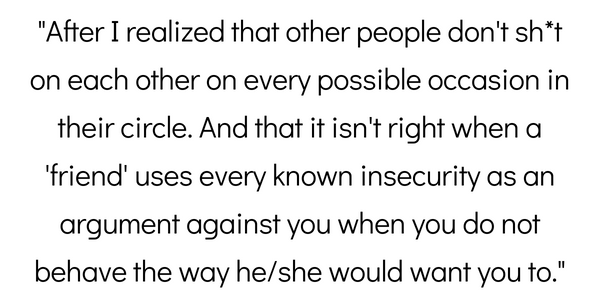 Most people have friends they've been close to for most of their lives.
But at the same time, friends evolve, and everyone finds themselves losing touch with any number of people they at one point considered their friends over time.
Most of the time, this isn't intentional, but just simply happens.
On rare occasions though, people might realize that their friends were not exactly who they thought they were, and didn't like who they revealed themselves to be.
Redditor One-Refrigerator69 was curious to hear stories of people who realized their friends were not exactly the nicest people to be around, leading them to ask:
"When was the moment you realized that your friends are assholes?"
Compared to others...
"When I started hanging out with better people."- Darklink326
All It Took Was Getting My Life Together
"When I quit drinking 'cos it was killing me."
"There were people I literally saw every single day who just disappeared as if by magic."
"12 years ago this week, as it happens."
"I'm not anti-drink, far from it."
"Some people, me included, just can't enjoy it without it becoming a problem."
"Everyone is different."- bigdaftgeordie
A Little Perspective Goes A Long Way.

"After I realized that other people don't sh*t on each other on every possible occasion in their circle."
"And that it isn't right when a 'friend' uses every known insecurity as an argument against you when you do not behave the way he/she would want you to."- ViscousPlateman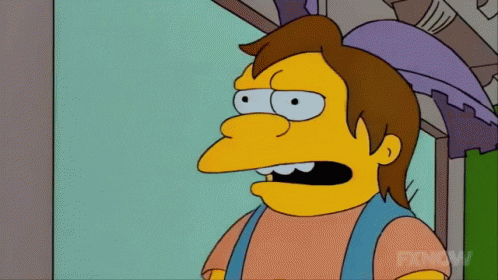 The Simpsons GIF by MOODMAN
Giphy
Lack Of Respect For Other People's Things
"I let my friend borrow my ps2 when I went to boot camp."
"When I came back, he said he sold it and gave me $50 I think?"
"This was in 2006."- madmike-86
Lack Of mutual Respect
"When he does sh*t to me and acts like it's no big deal, then I do the same back and he gets offended."- Primary-Maybe-2749·
Constantly Being Taken Advantage Of.

"They only bothered with me when it suited them."
"I'd rather have nobody than have to deal with that."- zombi33mj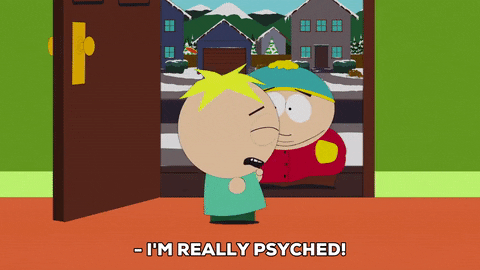 happy eric cartman GIF by South Park
Giphy
When They Literally Revealed Themselves To Be Criminals
"When they robbed me at gunpoint."- Ok_Student8032
There Were Certain Things They Liked

"Fourth grade, when my parents economical situation went downhill and suddenly no one invited me to their birthday party."
"Until Seven years later no one had never invited me to their birthday, or to anything at all actually."- Justalittletoserious
Not Being Able To Get A Word In...

"When they tell me to shut up when I say anything."- the_golden_cheese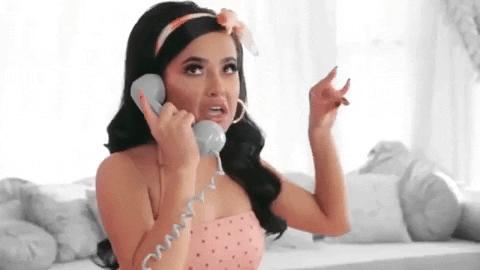 la respuesta GIF by Becky G
Giphy
Violently Playing With Emotions
"She got a boyfriend and would let him listen to our phone calls and not tell me, even if I was crying about personal stuff that I would only ever tell her."
"Then they both started lying to me about my crush liking me back, forcing both him and me into awkward positions, telling everyone we liked each other so they'd play along, swapping places constantly to make us sit next to each other, pressuring him into giving me a lap dance, making him kiss the prettiest girl in the room, etc, and encouraged me to shoot my shot more and more."
"All the while they knew he didn't like me, he had told them both directly."
"One night I was crying on the phone cause I was so confused why my advances weren't working, and they just kept explaining it away, blaming some other bullsh*t reason and telling me to try again."
"The next day they told me they were laughing throughout the whole call, because I didn't get it and I was so upset."
"I should add I had no dating experience at all and nobody had ever liked me at this point."- Juliemj
Unappreciated Nicknames...
"Call me slurs for a small misunderstanding."- nicolelovestyler
Not As Close As They Thought
"When she didn't invite me to her wedding."- ibuypaperbags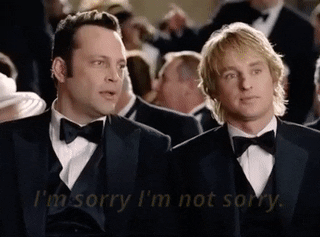 Vince Vaughn Movie GIF by filmeditor
Giphy
If You Don't Have Anything Nice To Say
"When they would talk badly about other people constantly."
"You may think that they only say that about other people, but there's a great chance they're talking about you too."- Slight-Problem3455
Cold Comfort
I (21 F[emale]) told my friend how I don't have a license because I lost my childhood best friend to a car crash and am deathly afraid of driving and causing an accident/dying in an accident."
'She said 'It doesn't matter if you drive or not if it's your destiny to die in a car crash, you'll die in a car crash anyway'."
"Yeah…"
Left Out In Plain Sight
"The moment that they made plans purposefully excluding me right in front of me."
"It was at a school ball and they ended up ditching me for said plans 5 minutes later.'
"Luckily one of the ex-members of the group saw it from afar and took me out for ice cream."
"still appreciate him for that to this day."- AnimalFusion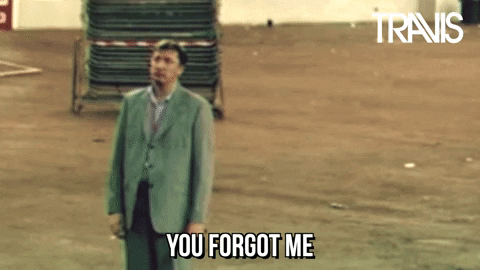 Sad Without Me GIF by Travis
Giphy
Happy Birthday Indeed...
"A little late to the party but here is my story from my b-day party from yesterday.'
"Invited him to my b-day party."
'Came already smashed, brought me no present."
"I don't expect expensive stuff, my cousin gave me a rock with 'rock on \m/' written in sharpie on it for my 18th b-day and i loved that and i still have it."
"All I'm expecting is something to show that you actually give an f about me as a friend."
" When we got to the bbq place, he just went in a room and started drinking more, totally ignored me even when I was asking him something.'
'Didn't even wish me happy b-day, refused to eat anything."
"After that he ordered McDonalds, saying that he is hungry."
"Nearly picked a fight with a random guy on the way home and started calling me names for being friendly with that dude who was only trying to pass the time while in the bus."
"And then told me I'm entitled for getting mad at him ignoring me and choosing to drink his brains off on my b-day."- Mr_Zombie96
Whisper, Whisper, Whisper...
"When they just do everything behind your back, yeah I get it 'u don't need to always be involved!'"
"'you don't need to know everything!'"
"Yeah. I get it, but still its still upsetting watching your 'best friends' talk about how annoying you are."
"Quite upsetting."- ishipoumasailol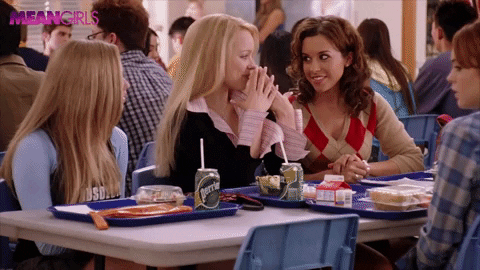 Mean Girls Gossip GIF by Paramount Movies
Giphy
Always Forgetting
"Had been best friends with the same small group of people for ten years, they still never remembered my birthday."
"I used to send them a text every year on their birthday at midnight, always gave them presents on the day."
"Yet they couldn't even set up a freaking reminder on their phones for a DECADE."- AboveTheMoonlight
Barely Making An Effort
"I lost my dad and my unborn son within 5 days of each other."
"Found out my pregnancy was over the night before my Dad's memorial."
"Fast forward a few months and we're back home and trying to pick up the pieces of our marriage and lives."
"We had friends across the street that we did life with and there was a UFC event on pay per view so we called to see who was hosting, what food we needed to bring etc."
"They said they weren't doing this event but maybe the next one."
"Cool, no worries."
"I got home from work and our entire friend group was across the street partying."
"I got out of my truck to say hello and these grown a** men and women went sprinting inside like they didn't want to 'get caught' even though I'd already caught them."
"I wasn't even mad until they ran inside and shut off all the lights."
"Who tf does that? "
"Especially to 2 of their own people whose world was turned upside down?"- GloomyEducation6110
It's always sad when our friends disappoint us.
But when our friends proved to be completely different people than we thought they were, it can be devastating.
As the saying goes, one never truly knows who their friends are.
Keep reading...
Show less
Everyone always harps on the importance of first impressions.
But we also need to pay attention to all that follows.
I'm starting to believe a first impression can be a great fake-out.
People will allow their true colors to shine over time.
Redditor Xanax_Sprite wanted everyone to open up about what things people can do that immediately change one's opinion of a person's character, not for the better.
"What immediately makes you think less of someone?"
It's entirely too easy to turn me off. I admit, it's an issue. Maybe that's a thing people suddenly dislike about me.
Bad Behavior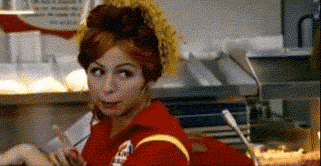 rude bon qui qui GIF
Giphy
"Intentional embarrassment. When someone brings something up in front of a group to humiliate someone else."
mr_xen_
Man Up
"Not taking responsibility for their actions."
DragonVash
"Even worse. people who make excuses for their mistakes, no matter how bluntly you point it out to them that this is their shortcoming. Man up and admit you make a mistake. Stop telling me A happened then B happened so C happened. we are here to work, not tell each other make believe stories."
Chomusuke_99
Be Quiet
"Someone who interrupts a serious conversation to make it about them."
-Zuine-
"Being subject to that infuriating s**t was what eventually inspired me to listen to people more, especially regarding heavier topics. Sometimes people just need to be heard and held, and it isn't fair for them to expose their vulnerabilities only to have you dismiss them by trying to make their suffering about you."
I_Consume_Shampoo
Where are they?
"How they speak about a person who is not present in the conversation."
weirdlikenick
"One of the most important lessons my father taught me..."
"Don't speak about a person if they're not in the room."
"They don't have a representative in the room and especially if your words get back to them and they can't say 'I know, he already had that convo with me.' I've earned a rep for not speaking behind people's backs to the point where when someone claimed I did, that person called them a liar. Pops sucked but I thank him for that lesson."
thatswhatshesaidxx
Be Consistent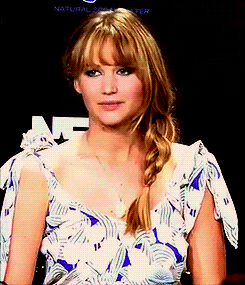 Jennifer Lawrence Reaction GIF
Giphy
"Hypocrites."
silentsurge95
"100. People can change their opinions, but not flip flop regularly."
0rd0abCha0
I can't with hypocrites. My life's biggest pet peeve.
Be clean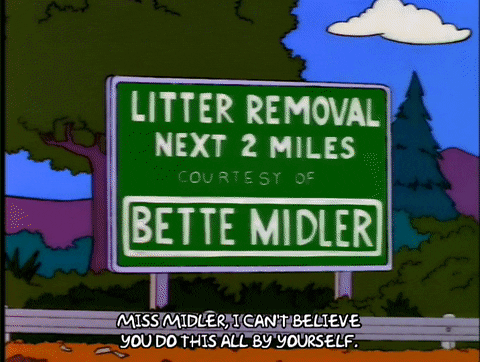 Season 4 Episode 22 GIF by The Simpsons
Giphy
"Littering."
Miniturbo23
"Yep, had a coworker once who spit on the floor inside."
"It was a warehouse-type building, but still. This particular guy also left cigarette butts on the floor inside and dumped a dog on the business property. Needless to say, he didn't last long here. Some people are just really rude and stupid."
UnderstatedEssence
Say Sorry
"Had a friend who never, ever apologized for anything or really took any responsibility. Even in situations which were funny and non-serious, he'd always talk his a** out of it (in a jokey matter). But when some s**t hit the fan, that guy turned into one of the scariest, manipulative and aggressive people I've met that would rather die than take accountability for the things he's done."
"And for which there were many witnesses and evidence against him. Moral of the story, if you know someone who won't say sorry or admit they did something wrong for even the least serious things, run, because when they actually do something seriously bad it's just gonna get real ugly."
confused-girly
Face 2 Face
"Lying to my face. There's no going back in my eyes because I will never trust you. Secrets are fine and dandy. That's not quite the same as straight up lying. A direct example is people lying about their family dying to get out of work or when this older woman in her 40's tried to lie about cleaning up her work station when she left it for me to clean."
brazosandbosque
"as a joke"
"Being mean to animals."

Catatonia86
"Even when people joke about being mean to animals. I have a cat I love dearly and the number of comments I get about harming cats because people don't like them 'as a joke' is infuriating and not funny, Ken."
indiscreetraven
"I include poorly training their pets in this. It's neglect/negligence and it's abuse."
baby_*itchface
Eyes Up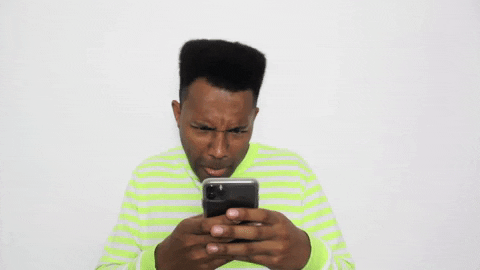 Call Me Lol GIF by Black Prez
Giphy
"When they're looking at their phones, not paying any attention to you when you're trying to have a conversation with them."
Beedalabupp
It doesn't take much to change an impression. Let's do better.
We are a complicated species. Human beings have the extraordinary ability of critical thinking and making decisions based on their thoughts or emotions.

And because everyone's predilections vary from person to person, every individual behaves accordingly.
But there are fundamental sides to people that distinguish them from one type of person to another. In the most basic terms, there are good and bad people.

Curious to know about what makes a human being kinder than others, Redditor hotpocketsandranch asked:

"Why do you choose to be a nice person?"
Redditors shared the various benefits that come from kindness.
It's Contagious
"It's fulfilling, even though it can be emotionally costly at times. Also, your niceness can inspire niceness in others so that's always a driving force."
– doctorbrunner
Better Than The Alternative
"Being nice may be emotionally costly but the affect that being mean has overall is soo much worse. It's drags you down initially, and the person you're not nice to. Which can cause lasting problems because no one wants to deal with or be nice to a mean/negative person. And that's all aside from the long term negative effects on your health and mental health that being constantly in that circle or not niceness will get you. It's honestly cheaper and better for everyone to be nice. Even if it is a little harder...some people require extra niceness."
– mynameisred89

"Selfish Interest"
"Life is tragic enough, we all die in the end, let's not make it any worse."
"To add as well, isn't there actually a selfish interest to be good to people? I mean everyone you interact with is someone that lives in the bubble of your life. If you were trying to be empathic, being good to them, giving them honest advice that you believe will genuinely make their life better and more prosperous, wouldn't your life be better as well? Wouldn't the likelihood that their prosperity eventually gets shared back with you increase?"
"Who wants to live in a community where people around them are constantly troubled and depressed? So what you want to make it worse for them by being an asshole and add to that suffering? How does that help you exactly other than blowing off some momentary steam and making one more person who thinks less of you? Shame."
– FloatingArk54

You don't know what a person is going through. Why go out of your way to be mean?
Having Compassion
"You never know how their life has been, or is. You never know how someone is feeling, or when one snarky sentence could send them over the edge. I never want to be the cause of someone's despair."
– ChunguSprite
A Stressful Place
"This week has been really hard on me stress wise due to my mom having a surgery and I've been in an awful place emotionally. People being unnecessarily rude or cruel to me for no reason or very little provocation has led to me crying and shaking and in tears all night. On the other hand, people being nice to me and doing me even tiny favors or the smallest word of encouragement has meant the world and lifted my spirits higher than I think they even imagined."
"You don't know what's going on with people. So be kind. Please."
– goddessofwaterpolo

Leading To Acceptance
"This is definitely one thing that ended up saving me. I was quite a angry kid and I'm thankful for the one kid who ended up reaching out and turned my life around. I could have stayed angry, alone and asocial but they took me into their friend group."
– foreveralonesolo

We all have a choice. And these Redditors choose to not to be the cause of spreading negativity.
It's Just Easier
"Because the world is an awful place and it take me zero effort to not make it worse."
– riphitter
When The World Is Cold
"Why would I choose to be nasty? Life's hard enough, let's not add to it by being an a**hole to people."
– thetartancat
Positive Living
"I'm an optimistic person and think being nice is a better way of life."
– DognamedTurtle

Not Feeling Good
"Being bad feels bad."
– GozerDaGozerian

It's Not Conditional
"It makes me feel good, even though I know most people won't return the favor."
– F'kyouimnotafurry
Random Acts Of Kindness
"For me, I feel really good myself when I do something nice like hold them door open for the elderly or say hi to a random person in passing, etc."
"Oddly put, I'm nice to other people for myself, not for them?"
– hotpocketsandranch

Overall, many Redditors felt that choosing to be kinder felt better than the alternative.
Let's face it, being nice in general goes a long way, and the world could use that kind of positive energy more than ever.
Want to "know" more?
Sign up for the Knowable newsletter here.

Never miss another big, odd, funny or heartbreaking moment again.
Keep reading...
Show less
The people involved in relationships have their respective quirks.
Some may think their significant other's idiosyncracies are adorkable, while others are indifferent.
While many of these quirks are susceptible to ribbing, there are just some behaviors that are deemed so off-putting, it's not worth mentioning at all.
Curious to hear examples of this, Redditor Familiar_Stranger936 asked:

"What do you hate about your partner, but can't tell them?"
These Redditors found their partners' tendencies were cringey.
Positively Annoying
"She posts motivational posters on Facebook. It cringes me the f out."
– kambinks

Off Pitch
"My wife took singing lessons as a kid. She is certain that she has a great singing voice. She does not. It's so hard to be in the same house when she's singing but I love her dearly and would never ask her to stop."
– stln3rd
Proper Pronunciation
"The way she pronounces the word 'hamburger' makes me die inside."
"ham BIRD gr"
– DrFridayTK
"Lady, Get It Together"
"She has a hard time cleaning up after herself."
"I work full time during the week, she works weekends. The house is a mess during the week and spotless during the weekend. Monday night, I come home and it's a mess again. Oof, lady. Get it together."
"And the way she drinks. Gulps everything like she out of air and the only way to get more is to suck it off the bottom of whatever vessel she's drinking out of. Food noises kill me and she knows it but the gulping is unconscious so I try not to let it bother me."
"Love her more than everything. She's my best friend in all ways. But those are the two."
– ArrdenGarden

These can be a huge turnoff.
Bagel Sounds
"The sound he makes when he eats bagels. Not everything, just bagels, and he eats bagels every morning for breakfast. It's disgusting."
– sparklingjunkie
Unbridled Appetite
"That she sounds like a horse when she eats a bowl of cereal."
– demonj00
Bad Bedside Manners
"I wake up teetering on the edge of the bed, every f'king night. We have a king size bed and she is petite, I tell her but it doesn't matter. Every. F'king. Night."
– 1980pzx

Some behavioral patterns can make a person resentful of the other.
Too Much Noise
"She watches YouTube/Tik Tok videos on her phone and refuses to use headphones/earbuds. I hate it."
– usspaceforce

Handling Constructive Criticism​
"He's really really bad at taking criticism. Really bad. And I can't tell him this because feedback loop etc."
– StGir1

Pick Up The Pace
"She's one of those people that walks too slow in the grocery store and stands there looking at sh*t forever trying to decide what to get not aware that 2 other people right behind her trying to grab what she's in front of and go."
– BusinessFeeling7121
Sonic Assault
"His snoring. It's not something he can necessarily control but he snores SO loud that it disrupts my sleep."
– BeatnikWoman
Losing Sleep
"My wife snores like a train and it's gotten worse over the years. I am a bit of a sensitive sleeper, and have a very tough time falling asleep. It takes her about 15 seconds to fall asleep. I used to start trying to sleep in our bed for a couple hours then go out to the couch for the remainder of the night. For many years I did that. About 3 years ago I just plain started sleeping on the couch. I know it bothers her that I'm not in the bed but i just need to sleep. I feel bad about it since she can't totally help it but getting 3-4 hours of sleep a night for years just wasn't cutting it."
– popedouglas320

Wishy-Washy
"How indecisive she can be. We've talked and she's doing better. But it is extremely exhausting to plan nearly every single date/event/thing we do."
– nagol93

Expectations
"That they expect an apology for every hurt feeling, but almost never take accountability or apologize for their own actions when they hurt other people."
– imav8n

Sometimes, significant others are forced to take inconvenient matters into their own hands.
Push Came To Shove

"I once pushed in my husband's hemorrhoid while we were out of town so we could enjoy our vacation. There's nothing I hate about him that I wouldn't tell him after that."
"ETA: thanks for the awards! To answer a few questions: 1. He tried to do it himself and failed. 2. He had gone to the pharmacy and gotten Preparation H cream and gloves, so I didn't go in bare-handed (I'm not an animal, guys). 3. An internal hemorrhoid can be pushed back in; an external one cannot. 4. I wrote that answer and went to sleep pretty soon after, and he hasn't killed me as of this morning, but that may change once he's seen the upvotes lol."
– skbiglia

Ending The Discussion
"Her family is too detail oriented about insignificant stuff. Like, I'll have to explain what aisle I went down in the grocery store before I can keep explaining what happened to me while shopping. Or her parents go into excruciating detail about what they ordered for lunch at Wendy's. For f'k sake I love her and her family to death but god I couldn't care less about half the conversations they have."
"It sounds bad and shallow, but conversation with her extended family is even worse. I usually stick with 'not much, what's new with you?' 'Oh wow that's interesting' and walk away."
– Photographydudeman

While every case is different, people find that being open with each other–or even consult professional therapy–about the things that bother them that can potentially end a relationship can improve relationships.
But if your SO is an obnoxiously loud food-chewer, well, not bringing up something that can lead to hurt feelings may be the kinder thing to do, as long as you can stomach it.

Want to "know" more?
Sign up for the Knowable newsletter here.

Never miss another big, odd, funny or heartbreaking moment again.
Keep reading...
Show less