Reddit user FawnTi asked: 'What can a stranger do in public that will immediately make you judge them?'
It's never beneficial to anyone to jump to judgment.
Especially if it's based on one simple action.
It's entirely likely that you might have caught that individual on a bad day, having a bad moment, or just experiencing a rare lapse of judgment.
Leading them to behave in a way that is not at all indicative of who they really are.
Even so, we still often find ourselves passing judgment on people, including total strangers.
Making assumptions, for better or worse, on the sort of person they are based on their public behavior.
Redditor FawnTi was curious to hear the things people witness which instantly results in their making judgments on total strangers, leading them to ask:
"What can a stranger do in public that will immediately make you judge them?"
If They Leave A Mess In Public, What Must Their Home Be Like?

"Throw trash on the ground."- crumpana
"A guy was walking in for an interview with my boss and just yeeted trash between the parked cars."
"We're a small company so we clean ourselves."
"After he left i let her know and that was that."
"How lazy."
"That would only translate to work."- seapancaketouchr
"Drop litter."
"Not pick up their dog's sh*t."- Kyadagum_Dulgadee
"Those people who throw bagged-up dog sh*t into shrubbery are the ultimate evolution of this."- LibertyPrimeIsRight
Sometimes We Use Our Better Judgement
"An act of kindness - especially one that doesn't benefit that person."

"OP didn't say it had to be negative."- Rettorica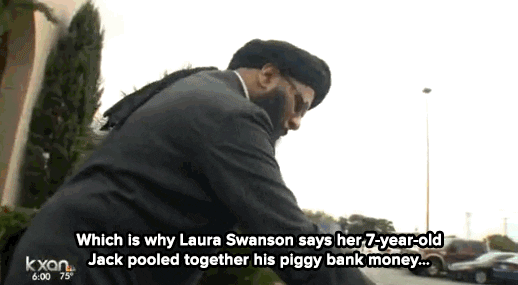 news mic GIF
Giphy
Shared Speace
"Saw a person unloading their groceries just push their cart into the next parking space and drive off."
"The next parking space was occupied by someone who was there, about to back out, who now had to deal with the cart behind them."
"All the judgment."- Arafell9162
No Reason Indoor Voices Can't Also Be Used Outdoors

"Scream at their partner."- FazeFrostbyte
"Screaming at someone whos just doing their job honestly."- notah0ee
The Epitome Of Selfless

"If they pick up litter I think they're a good person."- Quiverjones
"I pick up litter but I'm always convinced people think I'm weird for it, so thank you for this."- PootleBrain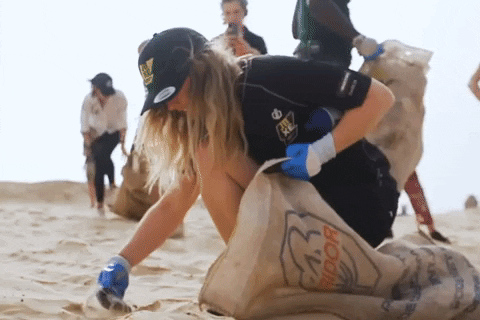 Giphy
Good Manners Need To Be Taught
"Watch a video on full blast, without headphones where it is very clearly inappropriate."
"Or scream at their kids, in front of a bunch of strangers."
"I think it's absolutely humiliating for a child and it is very telling of how they are to the child all the time."- melancholia__
Just Plain Gross.
"Not washing their hands after using the bathroom."- Nateddog21
"When I was at the dentist's office and I heard a toilet flush in a solitary bathroom, and my DENTIST walked out immediately after, I quit seeing them."- zulimi317
Especially After The Last Three Years...
"Mouth open no cover sneeze."- averagejill
"I loathe those people."- eyekunt
"During peak Covid, my coworker and I witnessed someone pull their mask down, sneeze, and then put the mask back on."
"At a pharmacy."- IDreamofLoki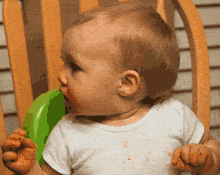 Baby Eww GIF by America's Funniest Home Videos
Giphy
We All Have Them, But Do We All Use Them Correctly?
"Their cellphone etiquette."
"Bad or good, I will watch and judge accordingly."- BulkyHurry
"For me it's being on your phone while driving.'
"Instant rage."
"Full disclosure: was t-boned by one of those a**holes."- okwellactually
Um...
"Defecate in the middle of the street."- Prussian_Empire_23
"Saw someone do that in San Francisco once."
"I was riding the bus and looked out the window and he was just dropping one on the sidewalk with his a** towards the street."
"Then on the next stop a homeless man started cussing out the bus driver because he wouldn't let him ride the bus for free."- Dry-Breakfast-2742
Who's Really The One Who Goes Viral?
"Take out their phone to film while someone is in a bad situation, instead of trying to help / call for help."- Pioumi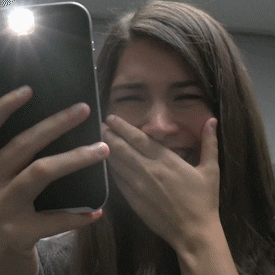 Picture Recording GIF by BLoafX
Giphy
Or In General...

"Being cruel to their pets."- OlyaBrnk
"Or wildlife."- kittytoes21
"Or saying something like 'it's just a pet'."
"B*tch this little dog is family and I would die to protect her."- Synner40
There Are Limits To "Making Yourself At Home."
"Be loud, Be rude to wait staff, let their kids run amok."- Emergency_Flounder58
"Rudeness to wait staff says a lot."-
zta1978
Not Everyone Needs To Be Included...
"Speaker phone call."- Nolan
"I've been noticing kids these days having FaceTime calls, but not looking at the screen!"
"What the f*ck is the point of that?"
"I think I'm officially old AND cranky."- Drewbox
Frustrated Customer Service GIF by Ryn Dean
Giphy
One's public behavior isn't always indicative of what they're like in private.
Even so, we've all been taught the basic dos and don'ts of how to behave in public.
Making it hard not to judge those who seem to willfully ignore them.
Reddit user Individual_Owl_6925 asked: 'The Most Unattractive Things Someone Can Do'
You know those people that you try so hard to like because they're a friend of a friend or a coworker you see every day and with whom you have to maintain civility but they just make it so difficult for you?
On the surface, it's easy to see why some people are less manageable to be around, while it's more difficult to detect in others.
All it takes is one bad tendency or idiosyncrasy to write a person off for good.

Curious to hear from strangers online, Redditor Individual_Owl_6925 asked:

"Whats the most unattractive thing a person can do?"
These types of people never learned about having social graces.
Disrespect
"Treat others like sh*t"
– TimSantee
"Or their kids."
"As a man in his 40s. Nothing turns me off more than a horrible mom."
– ArtVandalay47

Conversation Hijacker

"When having a conversation and someone is attempting to shut down ones excitement about a topic that they are passionate about."
– Charitable-Cruelty

Lacking Passion
"Or just not caring about their passion or ignoring them. I've met more than a few people who did that to me, I told them what I was passionate about and they couldn't even remember. I thought it was normal and that I was just boring until I started going on dates with people who actually loved hearing me talk about that stuff and even said it was attractive how much I care about these topics, and that they thought I was super interesting."
"Never settle people, and never accept poor treatment as the norm, there's always someone out there who will actually care about what you have to say."
– _Confusion_Time_

Pretentious
"Treat people that they consider 'below' them like garbage."
– throwawaytheist
"If you want to know what a man's like, take a good look at how he treats his inferiors, not his equals."
– jacklightsout

Some people are just so insufferable?
What kind of people, you ask?
Observe the following.
Into Labels
"First week of college my roommate's bf shows up with HIS roommate, Tate."
"Me and Tate were left alone for a couple minutes. We were chatting and he was going to show me something in his wallet."
"Then he was like 'oops! I almost dropped my GUCCI wallet!' while smirking at me 🤮"
"I have never felt so grossed out or embarrassed for someone in my life."
– Dramiotic

What's In Your Wallet?
"Literally yesterday when I was walking out of my local gym (filled with douchebags) this meathead was on the phone in the lobby talking to someone about potentially buying a $600 wallet. So clearly trying to get people to overhear him. I swear I cringed all the way to my car."
– Heldpizza
"Unless that wallet is mugging proof (prevents you being targeted) I can't see how any wallet could be worth that much."
– KaralDaskin

Talking Smack
"Their only source of conversation is gossiping about people."
– noname121241
"I have this nephew whose only source of conversation is talking about how much he hates Tom Cruise. Seriously, it's all he talks about and he says he's his greatest enemy. He's 15."
– ___sephiroth
Some people are just plain rude.
Their Way Or The Highway

"Force their beliefs and opinions onto you—and act like a cranky baby for the smallest disagreements."
– Aceedbath
Pure Selfishness

"I find entitlement extremely unattractive. It manifests in many ways, like being rude to staff, demanding stuff, selfishing/self centeredness, expecting unreasonable things...."
"Just f'king naaaaah! Don't care if you're playboy grade 10/10, you ugly to me."
– downvote_quota

Star Of Their Own Show
"Base their life off social media likes."
– JD054
"Brag about themselves. Some body who practically ignores what anybody says and always tries making the conversation about themselves."
– tywalker215

Their Phone Is More Important

"Send texts to others all the time while you're hanging together. See ya."
– 3ilham0dgd
"Even if they text you all the time when they're with other people? /j"
– anon
"I have the opposite of this problem. I'm not a texter. My dates LOVE that I'm not reaching for my phone when we're out. But then they hate it when I don't text them back quickly."
– esoteric_enigma

The thing I have a problem with people is more like a pet peeve.
But I guess it still qualifies as an unattractive quality.
It's when people are consistently late and horrible keepers of time. I've gradually kept my distance from a number of people who weren't respectful enough to be punctual for a lunch or dinner date.
What's worse is when they're on time for other "important" obligations like reporting for work or any formal appointment.
But when it comes to meeting up with friends, they somehow think that taking their sweet time and running a "few minutes late" will be tolerated.
Nope to that.

When people are asked what they do for a living and respond that they're an "influencer", they will likely be met with an equal amount of fascination and eye rolls.
While it's easy to laugh off, even bemoan the increasing number of influencers working today, one must appreciate the care they take in their content.
Turning posts into a carefully edited art form which gains them more and more followers every day.
Even so, glamorous as their lives appear on their pages, one can't help but wonder what life is actually like for them.
Or better yet, what it's like spending time with an influencer, most of whom document every hour of their day for new content.
Redditor superfuncity was eager to know the answer to this question, leading them to ask:
"IRL friends of social media "influencers": what is it like?"
Content Over Friendship
"Awful."
"One of my best friends fell real hard into Instagram, and for a few years it was tolerable and understandable, albeit annoying and strange."
"Everything needed to be documented in specific ways, so lots & lots of photos, even if it took away from the moment."
"But the strange part was how, when she'd share things, the captions always told a slightly different story than what actually happened."
"Like just off enough for me and my other friends to say, huh, that has a weird quality to it."
"Fast forward a couple years, and she gets engaged."
"Boom."
"This was the catalyst for the worst of the influencer mentality to come out. I was in the bridal party, and it was a nightmare."
"No gratitude, just demands."
"Demands for expensive trips and expensive parties and all kinds of things that were above and beyond the means of her closest friends."
"And all the demands were because she had a 'following' and had certain expectations to meet."
"It was really heart wrenching to witness someone belittle their best friend and maid of honor for trying to plan a sweet bridal shower because it wasn't going to be at an expensive restaurant or art gallery."
"It reached its peak for me when, after the in-state wedding became an expensive destination wedding, there was the demand for an out-of-town bachelorette party a few weeks before."
"I was honest and said I couldn't afford the bachelorette (mind you, I made about a thousand sacrifices over those months to afford what I could), and was promptly bridezilla'd and told I ruined the whole experience and that I was an awful, fake, inauthentic person."
"It got so bad that the bridal party fractured and disintegrated, she lost two of her best friends (myself and the MOH didn't even attend the wedding after all her behavior and blow-ups), and we've barely spoken since."
"All so she could have an instagrammable wedding that would look good for the few photos she ended up sharing of it."
"And, true to the weird strange re-written reality ways she had, she published a public 'apology' on her blog for her followers and family that completely distorted and rewrote what happened, painted herself as the victim, and got her the sympathy points she was looking for."

"Ppl really lose themselves when they create an artifice for social media."
"I learned a lot from her."- whenthesunrise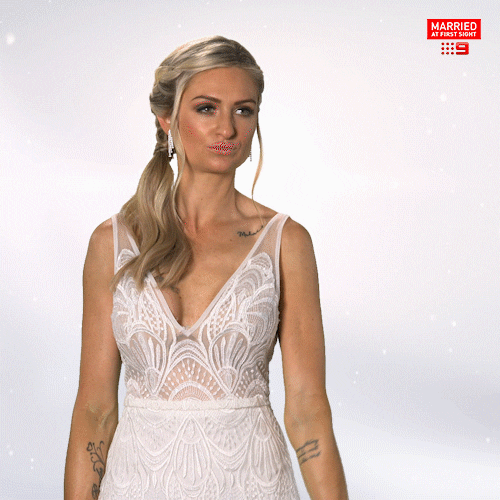 Channel 9 Reaction GIF by Married At First Sight
Giphy
Less Than Picture Perfect
"I dated one."
"Not super popular but followers in the 100k range last time we spoke."
"I remember a lot of getting ignored and only receiving nice gifts/acts of kindness when they could post about it."
"Asking me to go to nice places (they didn't drive) only to leave me on a bench somewhere while they took pictures."
"Huge strain on the relationship, especially when they started to get bigger and there was more demand for content."- 42charlemagne
No Chance For Promotion? Not Interested...
"She hasn't come to anything I've invited her to in 5 years because she only goes to events that 'further her business'."
"Regularly says things like, 'we're all using each other for something'."
"Sometimes she texts me the same exact thing word for word over a couple of days, and it's obvious she just copy/pastes the same thing and sends it to all of us and then forgets who she has sent it to."
"She still reaches out to me multiple times a year and claims I'm one of her best friends, but it sure doesn't feel like it."
"I've told her as much, but she just says 'this is my life now, my business comes first and if you can't accept that, then I guess you're not a real friend'."- Cirrus-Ramparts
It's All A Facade

"Pretty mundane, honestly."
"My friend is conventionally attractive, and if you look at her social media, you'd think she were a supermodel millionaire who goes on tons of trips."
"She's actually chronically unemployed, and has an income of less than 10k/yr."
"Her boyfriend makes about $60k/yr which is enough to afford them a very nice 3 1/2 bedroom apartment, and she has tons of props she uses to make each room look different from day to day so it seems like she's always in a new, exotic place."
"They take two trips a year to fun, tropical places, in which she takes many photos, and posts them as different places throughout the year."
"She's a very kind, considerate, sparkling personality, but whenever we hang out, I tend to be a shoulder to cry on as she laments about her lack of success in life."
"It's quite sad, honestly."
"But with her creativity and personality, I think she'll achieve her dreams eventually."- LemonFly4012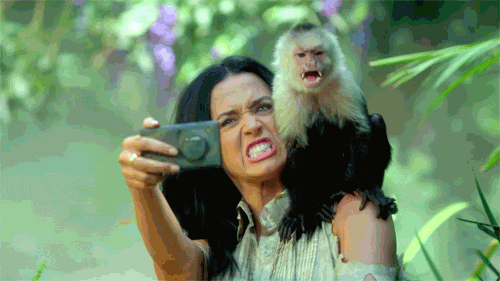 katy perry selfie GIF by Vulture.com
Giphy
Not What We Signed Up For...
"It's annoying AF."
"One of my buddies is constantly filming everything we do and posting it."
"It's to the point where people walk up to me on the street and ask me about him because they've seen me in his posts."
"I have no idea who they are."
"It dominates everything he does, and has severely impacted his personal relationships."
"He can't keep a GF and it's clearly related to this obsession of his."
"He does occasionally get some cool stuff out of it though."

"After pretty much kicking him out of my life because I do not want to be continually posted online, we've come to the understanding that when he's about to take a pic or video, he hands me the phone so i'm not in the shot."
"Works OK for me."- S_204
But What Will People Think?
"Friends with a high-profile athlete who is pretty popular on insta."
"He is always on the phone."
"Never lives in the moment."
"If we are doing anything fun?"
"Well, it basically didn't happen unless the world knows about it."
"Its just annoying."
"I cant imagine living for the approval or satisfaction of others."- Neither-Act1355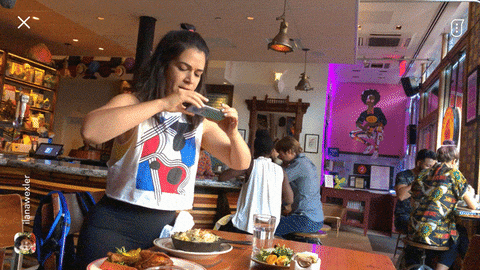 abbi jacobson instagram GIF by Broad City
Giphy
What Exaclty Is "Influencer Status?"
"I post travel photos and have about two hundred followers."
"200, not 2000 or higher."
"My friend somehow thought that was influencer status and decided to copy me - except she quit her job so she could travel more and 'grow her own brand'."
"In 2020."
"She lost her apartment, her car, and still hasn't found a job, but calls herself a professional influencer all the same."- oikorapunk
Just.Plain.Sad.
"I know a wannabe influencer."
"She will reply to her own posts from her husband's account praising herself."
"Then she will reply to those posts as herself thanking him, it's hilarious, like inception for Facebook."- Sydneyfigtree
Followers Over Friends
"To be honest it's really sh*t."
"I feel like I've been completely forgotten about and like I don't matter anymore."
"I think that's just some weird misguided jealousy but it still hurts because I miss talking to my friend."- EmeraldSunrise4000
Take Two...

"Sad."
"In the beginning they started because they got offers from brands because they were so popular on Instagram and it was a lot of fun for them."
"Now they don't ever post pictures or videos without a filter."
"Rarely ever like a picture on the first try and don't you dare post any pictures of them without getting their approval for it."
"Imagine trying to get a group picture with all of your friends for your birthday but having you take almost one hundred shots to get one that your influencer friend is happy with."
"Also in the beginning I would like and comment on all of their posts but now that's not enough."
"They expect me message it others, share it on my stories and my page (something about new rhythms and likes not being important anymore)."
"I hate posting stuff to my page but I do it any way to be supportive."
"It is so tiring."
"They do get free things sometimes though that they sometimes share with me."
"Not worth it imo."- yonewredditwhodis·
Based on the content they post on their pages, influencers' lives would appear to be one giant party.
Spend a day with an influencer though, and it will soon become crystal clear that it is anything but.
When conversing, it's generally a good idea to make sure both you and the person you're speaking to get equal time.
So, if the focus has been on you for a fair amount of time, it's perhaps wise to ask your conversation partner a question and pivot the subject to them.
Unfortunately, some people have trouble talking about anything other than themselves and take every opportunity to pivot the conversation back to them if they sense it veering away.
Redditor Potatoe_stealer was curious to hear other red flags which indicate people always put themselves before others, leading them to ask:
"What is a tell tale sign that someone is a selfish person?"
"You Had It Bad, Well I Had It Worse..."
"When anything that happens to them is the worst thing in the world and whatever happens to you is not that bad and a waste of time talking about or dealing with."
"'I know your mom died a month ago but my best friend of 3 years died too so I don't see why you are so sad all of the time'."
"I think narcissism and selfishness go hand-in-hand so there you go."- AJM5K6
"They respond how worse their situation is when you're sharing your problems with them."
"No try for help or listening, just trying to draw attention on their side."- seyfgs
"When every single bad thing that happens to another person gets spun around into their personal problem eg I'm really upset because my friend family member is going through."- Purrminator1974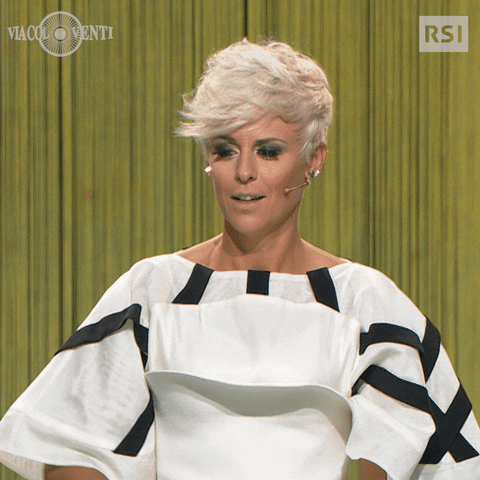 Drama Queen GIF by Radiotelevisione svizzera (RSI)
Giphy
Sorry? I Don't Know The Meaning Of The Word...
"They feel no remorse for how they've hurt others."- avidhiker96150
"I'm Always Right!"

"Doesn't think they're wrong in the slightest bit."
"They can't shoulder any bit of responsibility."- No_Key_6276
No Need To Thank Me, Because I Won't Thank You...
"They don't remember the times people helped them, but remember clearly all the times they have helped others."- GoodMerlinpeen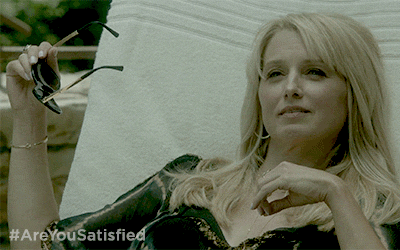 sexy youre welcome GIF by Satisfaction
Giphy
Live To Freeload!
"They bring nothing to the potluck but are first in line."- TRIGMILLION
Quid Pro NO!!!
"They gladly take any favors you do for them, but when asked if they could reciprocate once, they get defensive and or aggressive and act like you're the selfish one for daring to expect something in return."
"It doesn't make you a bad person to expect reciprocation in a relationship with someone else, romantic or platonic."
"Relationships are give and take and that makes them healthy."
"It's not entitlement to expect kindness if you give kindness."
"If you're the only one giving, you're being taken advantage of."
"I'm not talking about narcissism and manipulation, I'm talking about the natural give and take in a relationship."

"It is not manipulative to expect certain things out of a relationship (depending on what kind of relationship it is)."
"The whole reason we make relationships is because they give us something - whether that be support, love, safety, or other advantages."
"It isn't a bad thing, it's a human thing."
"Typically, with give and take, if you notice a pattern of one person consistently taking without giving, the one taking is the problem, not the one giving."
"The kind of people who use this as a manipulation tactic aren't the ones who stick around in a relationship for years, doing favors and kind things without being asked to."
"They're more likely to do one favor and demand twice as much in return."
"Why do I know this? I've had these people in my life, which is what gave me the realization I commented above."- random-shit-writing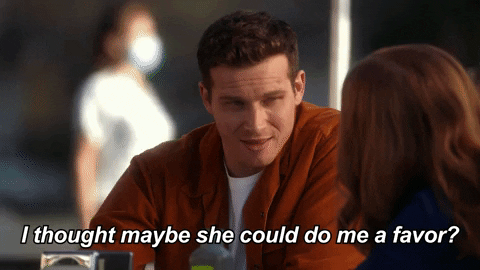 Season 4 Question GIF by 9-1-1 on FOX
Giphy
"I'll Never Forgive You!"

"Every bad thing you do to them is drama-worthy."
"Every bad thing they do to you are details and should be moved on from, and why can't you just do that? You're so dramatic!"- Pasdusername
"If I Could Just But In..."

"If you are in a group and there is one person that is constantly interrupting the middle of what you or anyone else is saying generally to brag about themselves with a 'one-upper' story, is generally a precursor to stop associating with them."
"I've met too many of them in my days and they are more often than not happy to throw you under the bus whenever the opportunity arises."- Philay_shio
But Enough About Me, What Do You Think About Me?

"If they always talk about themselves."- Effective-Craft-1173
"They have that superpower to lead everything back to themselves."
"Even when you're actually talking about your own life or a specific problem of yours, they somehow make it that you start talking about them instead without even changing the topic."- Anskin12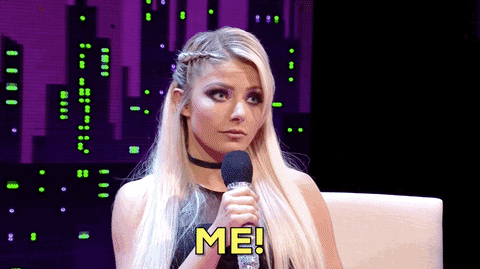 Look At Me Reaction GIF by WWE
Giphy
"Ugh, Work Is So Boring... Can You Do It For Me?"
"Complaining at work to coworkers doing your work for you while you complain."- Minimum-Tea-9258
Perhaps the most frustrating thing about dealing with a selfish person, is getting through to them about changing their behavior is probably a no-go.
For they'll be too self-absorbed to ever think they were doing anything wrong.
Eccentric people tend to give the impression they are always outgoing and don't have a problem being the center of attention.
But that's not always the case.
People have complex personalities that can't always be categorized strictly within either of the binary classifications of introvert or extrovert.
Sometimes, those who are perceived as eccentrics might actually prefer their solitude but adapt to varying social situations like myself–though my friends may never be cognizant of it.

Curious to hear from strangers online about this concept, Redditor PrimaryRun7955 asked:

"People who enjoy being alone, why?"
Preferring Chill
"Honestly, I like peace and quiet. People talk too much."
– knighttimedragon
Introverts Rule
"Yep, most people are exhausting after a while. It's why my favourite people are all quiet introverts."
– hauteburrrito
Break From The Family
"I live in a family of 6. Any moment of being alone is the closest i can get to silence and peace. And chilling while watching a good series or reading my fav books."
– crazy_not_but_lazy

Some people like the luxury of not having anyone around influencing them.
I'm In Control
"Because I'm in control and can do whatever I like without being dominated by the ringleader."
– SeladorSmith

Party Of One
"Same. One time I went to a convention alone and it was such a great experience. I got to enjoy the panels I wanted and come and go at my leisure, rest when I wanted. I went with a group in the past and have one friend who dominates and makes wherever they want to go the priority. When I finally did get to decide on a panel, they complained the whole time."
"Going to events alone is superior."
– SluffyBound490

No More Accommodating
"Haven't seen this one mentioned yet: Not compromising. Might come off as a bit direct or selfish but balancing the social needs or expectations of others constantly can be exhausting."
– kraljaca

It's Habit-Forming
"Unaccountable autonomy is addictive. Solitude is a luxury if you get used to it."
– tickle_mittens

It's Not That Selfish

"I have my own interests and stuff I want to do. Being around other people means you have to deal with them and do stuff together instead of just doing what I really want."
– BigDumbGreenMong
It's about not no longer becoming exhausted.
Dropping The Act
"I get tired pretending I am paying attention when people talk."
– Otototototototoi

Self-Love
"Because I like myself."
– bread_makes_u_fatt

At the end of the day, I want to enjoy peace and quiet time and indulge in my own interests not shared by those closest to me.
I want to play my 80s music without being judged. I want to read without distractions. I want to watch my shows without running commentary.
But trust, I also have my itch for other human interaction to share laughs, ideas, and inspiration.
I'm not exclusively an introvert, nor an extrovert.
But I find that finding the right balance keeps me sane, and when I get asked if why I'm such a homebody sometimes, I tell them it's nothing personal.