As Jane Austen's classic novel Pride and Prejudice so memorably taught us, we should never make absolute assumptions on someone's character based solely on a first impression.
People have a way of surprising us, for better or for worse.
Sometimes, it's not exactly the things people say or do which are indicative of their character, but rather smaller, more unexpected things.
Indeed, it's the small, subtle things people say or do which might truly reveal what they're like as a person.
Often deciding whether or not we want to be associated with them.
Redditor Poutcheki was curious to hear the clues people look for in others to determine what they're actually like, leading them to ask:
"What is a random thing that reveals a lot about a person?"
Own it, Or Deny It?

"How they react to being told they're wrong or have made a mistake."- 80085ntits
A Little Kindness Goes A Very Long Way...
"How they treat people they'll probably never see again."- Jakesnake_42
The Environment Is A Shared Space!

"If they throw trash on the ground or in a proper receptacle."- juicy-jayna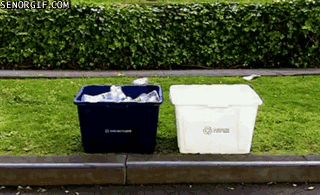 pugs recycle GIF
Giphy
Thinking About Anything Other Than Themselves
"Whether they will do something that will help something else without directly benefiting them."
"This can be everything from returning the trolley, to picking up trash they walk past, or helping out a stranger."
"I think it shows real character."- BlueRaven_01
"Under Pressure..."

"How they act when things don't go their way, flat tire, etc."
"It shows you how they problem solve."- Young_Old_Grandma
"Self - control."- smallduckenergy0
Keeping Parking Lots Safe...

"Whether they return shopping trolleys in parking lots."- ZaryssThesia
No One Likes A Gossip...

"What they say about others when that person isn't around."
"Say something nice or don't say anything at all."- Maximum_Passion1865
No One Likes A Know-It-All... Or A Charlatan!

"How they respond to a question they don't know the answer to."- CoolPotatoTomato·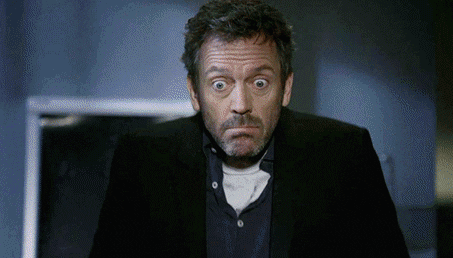 Who Knows Idk GIF
Giphy
There's Always Something...

"What they complain about."- butterflysixxteen
Even people who make every effort to keep themselves a closed book by keeping to themselves and saying as little as they can still can't hide from everyone
Sometimes it's not what people say or do which shows who they truly are, but rather what they don't say or do.

Keep reading...
Show less
As the saying goes, true beauty comes from within
While physical attraction is indeed important in finding a romantic partner, it can be the sole factor one bases their decision on.
As some unpleasant surprises might be disguised in attractive packages.
No matter how chiseled their jaw-line, how much their eyes glisten, or how luxurious their hair feels as you rub your fingers through it, it might take only one small action from this seemingly perfect specimen to overshadow any and all remnants of beauty.
Making one think they might as well be on a date with a troll from under the bridge.
Redditor Thick-Lime-9113 was curious to hear the things which will instantly make even the the most beautiful people seem unattractive, leading them to ask:
"What immediately makes a man/woman unattractive?"
When You Don't Have Anything Nice To Say...
"Snidely putting down other people for no reason."
"Especially if the other person was talking about something they're passionate about."
"That sh*t hurts my soul."- serbianspy
Compliments Are Easier Than You Think...
"Speaking down to someone else in order to get the group's attention/laugh."- spaceflower890·
A Little Kindness Goes A Long Way
"How they treat others."- bawbsmith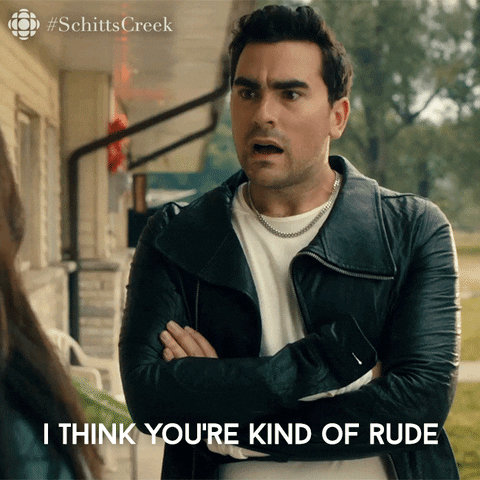 insulting dan levy GIF by CBC
Giphy
Open Your Eyes!
"Ignorance and a wish to stay that way instead of improving."- Tigydavid135
No One Loves A Know It All
"When they think they know everything/ are always right."- SoupAddict34
"Do You Know Who I Am?!?!"

"A sense of entitlement."- podgeek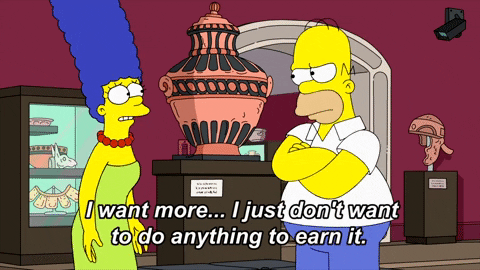 Homer Simpson Fox GIF by AniDom
Giphy
"But Enough About Me, What Do You Think Of Me?"
"Not being interested in anyone outside of themselves."- peywally
"It's OK If I Do It..."

"Years ago, before meeting a blind date for the first time she told me over the phone that she hoped that I didn't wear glasses because she found them unattractive and couldn't see herself dating a guy with glasses."
"So, I met her later, and she wore glasses."
"I find Hypocrites unattractive now."- nsvxheIeuc3h2uddh3h1
We All Have Our Limits
"They say they don't like dinosaurs."- SuvenPan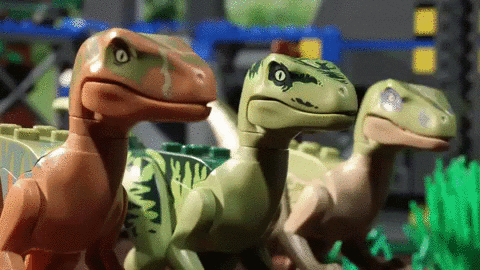 Jurassic Park No GIF
Giphy
SHUT UP ALREADY!!!!!
"Constant whining."- BulldawgHokie
There's nothing wrong with being stopped dead in your tracks after an impossibly gorgeous person walks by you on the street.
But best to reserve judgment on that individual until sharing at least a word or two with them.
As the first thing they say might camouflage their beauty in the blink of an eye.
Keep reading...
Show less
Be it to impress a first date, prospective in-laws, or one's boss, many people have a tendency to overcompensate, or adjust their normal behavior.
This is all done in the hopes that they'll impress these people by showing off their enormous wealth, remarkable intelligence or the like.
In doing so, however, their efforts to impress don't often succeed.
In fact, they might inadvertently find themselves putting these people off, resulting in an even bigger uphill battle than they began with.
Redditor NeonRunaway was curious to hear what things people tend to falsely believe come off as appealing to others, leading them to ask:
"What's not nearly as attractive as people think?"
Your voice is the only thing about you that's deep...
"Dudes that are trying to do deep voice because of TikToks."- ashucream
Eventually, they'll stop chasing...
"Playing hard to get."- groovy604
I must be right if I'm talking this loud!

"Loud, assertive confidence."
"When you're not an expert on the topic."- Hullaba-Loo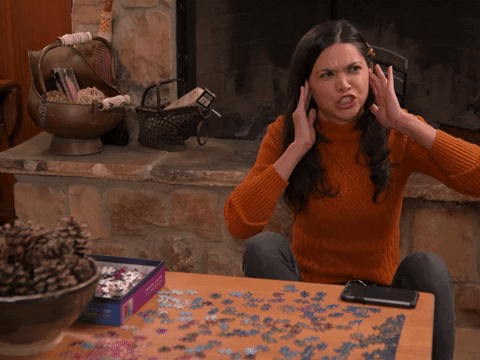 Season 2 Ugh GIF by The Lonely Island
Giphy
I can smell your desperation from a mile away...
"Guys who drown themselves in cologne."- shoegazer44
You can impress me in other ways
"I am told that exotic sex positions are incredible awkward and physically difficult which will turn you off quickly."- Psychological_Dish75
I'm rich, therefor I must be desirable!

I" have a buddy who is constantly showing off his cars, watches, and shoes."
"He's single and I'm convinced he's doing all that to find a girl."
"It's not as impressive or attractive as he thinks it is."- dkwatkins28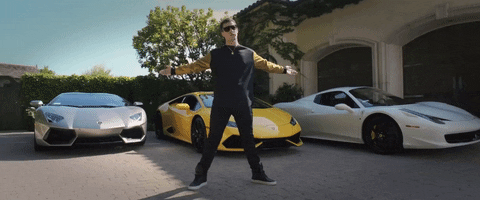 Balling Andy Samberg GIF by The Lonely Island
Giphy
Why has it become so difficult to talk?
"Those horrendous jacked up lips everyone is getting."
"Y'all look like you've had an allergic reaction."- Gr00vemovement
"Those massive lips."
"Just looks like you got stung by a bee."- level 1dana_ranger
The viral sensation that feels more like a virus...
"Tiktok boys biting their lip and rubbing their hands."
"One woman who stitched one boy like that said it right: you look like a housefly."
"Stop it."- Somniatora
Confidence, not arrogance

"People hear 'confidence is attractive', and think its attractive to be a huge obnoxious d*ck who thinks they're better than everyone and doesn't care about how they treat others."
"Confidence in yourself, like knowing who you are, what you like and being okay with it is attractive."- pancakepegasus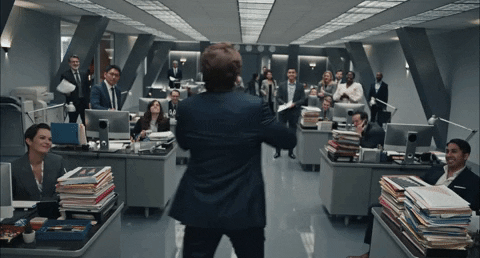 Music Video Good Job GIF by Taylor Swift
Giphy
The best way to make a strong first impression is by showing others who you really and truly are.
Not by simply showing off.
Keep reading...
Show less
There is always the one annoying person in a group, an individual who just rubs you the wrong way.
Whether it's a colleague or a fellow classmate, this person might be someone who tries too hard to fit in, or has insecurities but puts others down.
And yet, we could just as easily be someone who can be a total pain in the rump to someone else.
We can't get along with everyone, and we can't expect to change people if we find them disagreeable.

"What kind of person/ personality can you just not stand?"
Keep reading...
Show less
Many things around us possess a duality of opposing forces – including us.

While the concept of dualism embodies inter-connectedness, we could stand to lose the negative aspects of ourselves if we can admit to having them.
It's a challenge always doing our best to be Jekyll while we conceal our Hyde.
But if we're able to acknowledge having the most toxic of traits and confront them head-on, there may be a possibility the light will overcome the darkness and allow us to become better versions of ourselves.

Curious to hear about the things that make us feel ashamed or ourselves, Redditor fafifafufa asked:

"What's your most toxic trait you can admit to?"
Want to "know" more?
Sign up for the Knowable newsletter here.
Never miss another big, odd, funny, or heartbreaking moment again.
Keep reading...
Show less