Aside from picking up a family member who is finally going home or going to experience the birth of a child, most trips to the hospital aren't usually ones to look forward to.
When you're a patient being admitted, chances are, an accident or a bad decision has led you there.
With medical professionals witnessing a garden variety of cases, there must be some cases that surely stuck out in their minds.
Curious to hear examples of these, Redditor insomnia-owl16 asked:
"What is the strangest reason you ended up in a hospital?"
There were things you just don't see coming.
Must've Been Quite The Cough
"I coughed and broke 2 ribs."
– BearJewKnowsBest
Bad Plumbing
"Noticed at some point in my early 20s that fluid leaked out of my belly button."
"Thought it might be a pimple or a small cyst and waited it out, but it was still leaking like two weeks after."
"Went to my GP and he examined it, stuck a q tip in my belly button, smelled it and was like 'in my XY year long career I've maybe seen two or three cases of this in adults... Usually this is diagnosed in infants and it gets fixed then....'"
"What he diagnosed was a 'urachal fistula' a tract between belly button and the... yep, bladder..."
"I had pee dripping out of my belly button... nice."
"He called one of the chief surgeons he knew and is befriended with and got me an exam at the hospital the next day."
"The chief surgeon and multiple residents examed me - they were unsure because this usually doesn't occur in adults. In the end we agreed on surgery, because whatever it is, it needs to be fixed."
"And in the end, it indeed was a urachal fistula..."
"Not a life threatening condition in and of itself, but a risk to nasty infections and a higher risk of cancer long term - also pee dripping out of your belly button, duuhh.."
"Had to have surgery a few years later again, because the fistula reformed (known risk) but since then I haven't had any problems. :)"
– 6800ultra
Gutted
"I dropped a ceramic chef's knife and it bounced off the counter and stabbed me in the stomach. It took longer to convince the medical staff and social worker (I am a disabled veteran) that my SO didn't stab me, than it took to close the wound."
– LordInventus

Things happen, but these could've been preventable.
Expensive Ride

"I got the tip of a Q-Tip stuck in my ear and my roommate at the time went to pull it out with a pair of tweezers and hit a nerve or messed with my equilibrium or something and I passed out. She freaked out and called 911 and I woke up in the ER. Was absolutely fine until a couple weeks later when I got a $2k bill for an ambulance ride that was literally down the block."

– Equivalent-War-2378

Toy Cut
"Lacerated scrotum after getting it stuck in a PEZ dispenser."
– BurlHead
Playing Stupid Games
"Was chasing chickens for no apparent reason and caught my shoulder on a piece of sheet metal. 38 stitches."
– cabllc

Kitchen Hazard
"Cut my wrist on the cutter thing on a box of Saran Wrap. They had a counselor come and make sure I wasn't suicidal. 'No. I was wrapping ham.'"
– Sasquadtch

The body works in mysterious ways.
When The Body Fails
"Had a ct scan… 1 hour later the guy called and told me to go the hospital now. Rock up to the ER with a swelling in my neck, pushing on my jugular vein, vomiting, headaches, severe pain in collar bone neck area. After days of blood test and blood cultures I got a diagnosis of some rare as f'k severe illness called 'Lemierre's syndrome caused by the anaerobic bacterium, fusobacterium necrophorum' and I also had necrotizing fasciitis in my neck from the really bad case of tonsillitis I had 2 weeks prior that spread beyond the infected site. Got straight into the ER, practically no wait in the ER .I ended up with septic shock, Blood pressure was super low. 70/60. never felt a thirst like it. Got 5L of fluids within the first couple hours( mind you I'm only 47kg) I couldn't pass urine, ended up with a catheter. Stayed in hospital for 5 days and left with a PICC line in my arm. Had 4 weeks of intravenous antibiotics 24 hours a day, had to carry and sleep with a little bag to hold my antibiotics. Had a nurse visit me every day for 4 weeks. Worst part about it is I didn't even want to go to the hospital and I thought I'd be fine to just sleep it off. If you feel so sick you feel like you're slowly dying you probably are."
– Low-Promise1628
Intense Cinema
"Saw Mel Gibson's Apocalypto in the theatre. Movie stressed me out soon much i fainted or had a seizure. The date I was with apperently freaked out and she started screaming that Im not breathing. Two solid guys carried me out. Ambulance was called... my date was a doctor lol"
– eduwhat
No wonder why medical dramas on TV have no shortage of ideas when it comes to featuring bizarre cases involving patients.
They're most likely inspired by real-life hospital situations.
Kudos to all the medical staff who've seen it all and still manage not to pass out like yours truly, who gets very light-headed at the sight of blood from a pricked finger.
Yes, I had blood drawn from finger when I was a kid and I passed out.
I eventually woke up in a hospital bed with a bandage wrapped around my head after I apparently fell off the chair and landed on my forehead.
That's one way I was kind of admitted to the hospital. Not a strange reason at all. Just a a really embarrassing one.

Being a doctor comes with many challenges.
Long hours, challenging surgeries, icky symptoms or injuries.
The most frustrating challenge that all doctors find themselves dealing with, however, might be stubborn patients.
Patients who think they know better than their doctors, despite the fact that they haven't completed medical school or residency.
Or patients who simply don't seem to grasp what their doctors are telling them and constantly return with the same problem.
Often putting themselves in dangerous, possibly fatal, situations, and leading their doctors to wish that all their patients were just ever so slightly more informed.
Redditor assassinmice was curious to learn the one thing doctors wished their patients knew about their bodies and how they work before coming to see them, leading them to ask:
"Doctors of Reddit, what is something that you wish everyone knew about their body?"
Stick To The Dosage!

"This one is more about medication."
"Antibiotics only work against bacteria, they are not some kind of wonder potion that cures anything, and they should not always be given."
"Please please stick to your prescription the doctor gives you."
"Even if you already feel better, don't just stop unless the doctor says you can stop."
"A lot of medication needs to be taken according to the prescription in order for it to be effective, because you build up the doses to an effective level."
"Stopping or not sticking to it really decreases effectivity."- jonneyboy112
Be Honest.
"Tell us what drugs and alcohol you're on."
"We aren't gonna tell the cops."
"We aren't gonna lecture you."
"But it might change the anesthesia I give you."
"Some stuff I give you might kill you."
"If you drink a 30 pack a day, tell me."- CopyX
When To Be Alarmed If There's Blood

"Ejaculating blood happens to most people at least once in their lives and in 99% of cases it resolves without taking any action within a week."
"It doesn't even warrant a doctor visit."
"Peeing blood, for both sexes, is a serious medical emergency and you should immediately go to the ER."
"People think it's the other way around."- StardustDoc
A Diet May Not BE Helping You

"How to eat healthy."
"Just because you're skinny doesn't mean you're healthy."
"Especially the teenagers who I take care of."
"Sometimes I will ask them what's a healthy food your doctor wants you to eat?"
"Rarely do I get a right answer."
"I feel like the internet has so many fad diets, and family members rarely cook, so families don't know basic nutrition facts."- Thornloki256
No Two Bodies Are The Same
"That there is a wide range of 'normal'."
"Don't be embarrassed by your body."
"Having said that, if you are concerned about anything, ask your doctor."
"We have generally heard it all before, and trust me, we have, nearly always, seen it all before."
"Maybe you have something that has been bothering you for ages, but you were too scared or embarrassed to ask about it."
"Just ask! It might be 'nothing' and you have been stressing about it for no reason."
"And if not, then you are at least one step closer to getting it fixed."
"No one can help if they don't know."
"There are no stupid questions, so ask away."
"I'm always amazed when I have been asked about something that has been bothering a patient for years and years, but they were too embarrassed / scared to bring it up."
"Most of the time, it is nothing / a completely normal body function / feature."
"Other times, it is something that should have been discussed right away."
"YOU know your body best."
"So speak up! Don't wait for the doctor to 'ask the right question'."- frangipani_c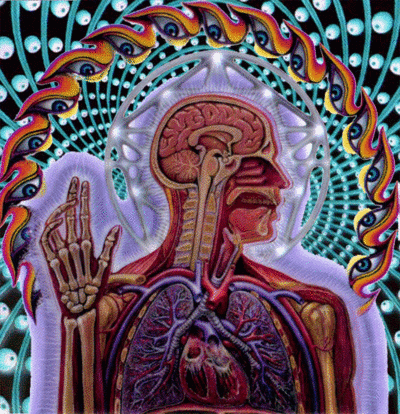 life tripping GIF
Giphy
All In Moderation

"Some people seem to think that if you act healthy for a bit, it'll make up for being a wreck."
"There are so many things wrong with this."
"Just one example, antioxidants are like gas for your car."
"You can store up a certain amount of vitamins, but your tank can only hold so much."
"If you binge and overfill your tank, it doesn't do anything, you excrete it out as waste, and you can't expect to go the next several months without gas just because you tried to overload it before."
"You're going to still need to get gas."
"Same goes for your fruits and veggies."
"Had someone tell me he went vegetarian for a few weeks, which meant he was done for the year."
"He was dead serious."
"Had a patient at risk for heart failure try to insist that if she stayed away from salt entirely for x days/weeks, she should be able to have her fill of McDonald's fries and ramen."
"Had a smoker argue that if he stopped for some time, he should be able to smoke freely for a while."
"With some digging, 'stopping' turned out to mean a couple less cigarettes a day."- bhappyyyy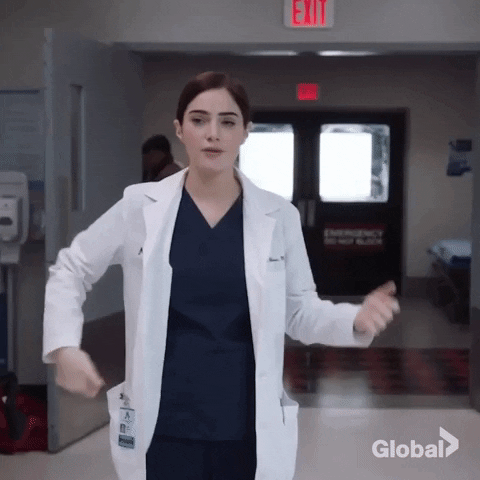 Angry New Amsterdam GIF by Global TV
Giphy
It is very surprising indeed, when patients either ignore or dismiss advice given to them by their doctors.
Particularly as they felt the need to go and see their doctor in the first place.
Doctors can both be the bearer of bad news by either confirming patients' suspicions about an ailment, or good news by assuring patients that their worst fears were just all in their heads.
In either scenario, one would hope medical professionals are empathetic when revealing a prognosis or providing insight into a patient's well-being.
But that isn't always the case.

Curious to hear about some of the negative experiences of those who've been in a vulnerable situation, Redditor slinkslowdown asked:

"What is the most hurtful thing a medical professional has ever said to you?"
The following comments hit below the belt.
Emasculated

"My female doctor, now retired, once told me I had great birthing hips. I'm a male."
– Prytoo

Drastic Measures
"I went to get a lump on my groin checked out, and had to remove my underpants. The doctor started a whole speech about 'size isn't everything,' which isn't what I went there for."
– stooble

These doctors could've given a professional assessment and left their personal opinion out of it.
But they didn't.

Salt In The Wound
"When I was in middle school until 10th grade, I would get violent nausea anytime I got hungry. It felt like my stomach was on fire, and I would miss a lot of school from feeling like sh*t (although I was a good student and wasn't falling behind in any way). After a lot of fighting with my mother who accused me of exaggerating, she agrees to take me to a gastroenterologist to be checked out. Before agreeing to do an endoscopy, the gastro accused me of exaggerating because I was a teen girl and that's just apparently what young women do, he suggested I was just making up these symptoms for attention, and then asked me point blank if I was lying about my pain level to skip school and suggested I had a mental health issue I was trying to cover for. I had GERD and severe acid reflux, as confirmed by the endoscopy he reluctantly agreed to perform on me. Instead of letting it go, the gastro made a point of angrily telling me that I had 'the stomach of an 80-year-old man' and must have been intentionally eating in a way to f'k up my stomach."
"I have a family history of stomach problems and GERD. I don't understand why it was so implausible that my brother could have acid reflux at a young age, but I must be a hysterical liar when I claim to have the same symptoms in my teens."
– LIFOMakesJesusCry

Blaming The Parent
"When I was about 4 I got diagnosed with child asthma, doctor told my mum it was her fault because she decided to have a child despite having asthma herself..."
– anon

Weight Just A Minute
"He said I should be happy carrying around a bit of weight.. Because in drought the fattest cows die last.... Seriously wtf."
– jezabelsoni

Dismissive Doc
"'It's all between your ears' after missing at least one, but probably two crippling vitamin deficiencies by not ordering the right test. It took me two and a half years of thinking I was lazy and pathetic before I went to another doctor and got diagnosed."
– Zoefschildpad

And Another Thing...
"I went to get an earache checked and the first thing the doctor said was 'Yeah so I'm gonna put you on some medicine for the ear but we've gotta do something about your face, your acne is absolutely terrible."'
Thanks doc."
– CasenW

Some doctors are completely lacking in their humanity.
Heartless Diagnosis
"In the ER, about six months pregnant, with heavy spotting and no noticeable fetal movement. Idiot doctor is unable to find the baby's heartbeat. Just looks up at me and says, 'Yep, probably dead in there.' He couldn't possibly have said it in a more casual, offhand manner."
"Note: I delivered my son three months later, perfectly healthy."
– IdleOsprey

Lonely, Not Lonely
"He asked me if I felt lonely."
"I said I don't think of myself as lonely."
"He wrote down Lonely and underlined it."
– CurryMuncher_
Extreme Pivot

"First hospital visit: 'there's nothing wrong with your foot, now get your shoe back on and get back to work you f'king malingerer" after a solely visual inspection."
"2 days of getting smoked all day long."
"Second Hospital visit: 'Why are you walking on that foot, it's obviously broken! Someone get that soldier some crutches!'"
– snowlovesnow

Grave Mistake
"Was having digestive issues I eventually learned were a result of my undiagnosed cancer."
"Doctor suggested I should wipe better."
– chessshark

I'd like to think that those in the medical profession have dedicated years of their academic, premed lives by hitting the books on weekends and sacrificing going out with friends.
With the eventual transitioning into internships and them practically living in hospitals, it's no wonder some doctors lack social graces–which is fine, unless they are completely lacking in empathy.
After all, it takes people to heal people.
Thankfully, the majority of physicians I've visited have all been either straightforward or had affable personalities that helped take the edge off of my doctors visits.

No one loves going to the doctor.
Een if we are merely going for a routine check-up, there's always the small chance that something might be majorly wrong.
Some people are so terrified of doctors and hospitals that it can sometimes literally take someone dragging them out the door, kicking and screaming, to get them to see a doctor.
Sometimes, when they arrive, they learn that had they waited even a minute longer, the consequences could have been dire.
Redditor catcrazylover was curious to hear stories from medical professionals of when patients cut it extremely close by waiting too long to see them, leading them to ask:
"Doctors and nurses of reddit what have been your 'WHY DIDN'T YOU COME IN SOONER!?' Moments?"
How Did They Even Walk?

"Imaging guy here."
"I have a million of these, I work with vascular patients and wounds."
"Had a guy whose foot was completely broken sideways at the ankle."
"He had it still wrapped from when he left the hospital."
"He would use the stumpy part to move around on his wheelchair and leave little blood sponge prints on the floor."
"Another guy with bad ankle and foot wounds decided to stop going to wound care, and was afraid to take the wraps off even after his foot started to stink."
"By the time I saw him his skin had kinda liquified."
"Earlier on in my career I saw a guy with necrotizing wounds to both legs that had eaten to muscle in multiple places below the knee."
"I asked him how long they looked like that and he said about two years."
"Next time I saw him he was bilateral above knee amp."
"Stump wounds."
"Just, Stump wounds."
"Take care of your feet people."
"If you're diabetic and can't feel the bumps and scrapes please check your feet regularly."- Pokejuffowup
Convenience Over Care
"Doctor here."
"Had a 65 year old dude who was diagnosed with lymphoma 8 months before we saw him."
"He lived an hour out of the city and didn't want to drive in for treatment so decided he wouldn't get treated at all and stayed on his little remote place in the country by himself."
"Essentially, because it didn't get treated, it spread along his skin and his neighbors called an ambulance when popping in on him."
"It had spread so far that it essentially went from his head to his knees."
"It had started to invade his eyes and mouth membranes."
"He couldn't drink and could barely see."
"His skin had started to slough off and he was so severely dehydrated because he was losing so much excess fluid from his open skin that we had to treat him like a severe burns patient and had plastics involvement."
"The consultant said if he had received treatment, there was a chance he could have recovered."
"Instead he died 3 weeks later."- kaloking
Leave It To The Professionals...
"Former medic here."
"Called to a patient who had cut their leg while chopping wood about a week prior and now it was really itchy."
"Old gentleman, didn't drive, lived alone."
"Got to his house, unwrapped the ungodly swollen leg to find that he'd tried to superglue the wound closed and maggots had commenced to growing inside."
"The itching he was feeling was the writhing maggots under his skin."- LillyPasta
No Pair Of Shoes Is Worth This...
"Ok, I'm not a doctor."
"I'm the idiot who didn't come in sooner."
"When I was a teenager, I thought Converse were the sh*t, even though the pair I bought were pretty cramped in the toe I used them all the time for PE."
"Here is where things started to go wrong."
"I started getting an ingrown toenail and instead of taking care of it, I just try to cut the nail out and end up with this puffy red angry shooting pain in my toe."
"Then I notice some wetness in my shoe."
"It's puss."
"What do I do?"
"Buy a new pack of socks for the next two weeks."
'Week two, I wake up and my foot is on FIRE."
"I look and it was half red, half purple and puffy to the touch."
"I go in to urgent care with my mom, who I don't show her the foot just that I think I need it looked at."
"Doc comes in."
"'Yea, I'll take a look but we don't do ingrown toenail extractions, I'm sure it's not that bad'."
"I take off my shoe."
"The smell."
"My mom turned white and had to sit down as she fell into a literal litany of nonstop prayer."
"Doctor says: 'That is the most infected thing I've seen in the last ten years."
"'I'll grab the kit, we need to get this toenail out and put you on serious antibiotics NOW'."
"DON'T F*CK AROUND WITH INGROWN TOENAILS."- footinmymouth
Some People Can't Overcome Their Fears

"ER PA here."
"The worst I ever saw was a man in his 50's who was an alcoholic and had anxiety problems who was brought in by his neighbors for a 'facial infection'."
"Turned he had squamous cell skin cancer that made the left side of his face look like the Batman villain two face."
"The ct of his face and neck revealed that it had spread into his lymph nodes and mandible."
"The skin on his face was literally sloughing off as I spoke with him and the smell was absolutely horrible, and I smell terrible things all the time."
"I have never almost vomited in a room except for him just due to the smell."
"I asked him why he waited and he said he was just terrified of doctors and hospitals and I believe him."
"He was extremely anxious the entire time he was in our ED."
"His neighbors were saints, they said they had been trying to get him to the hospital for months but he wouldn't come in."
"We transferred him to a tertiary hospital with ENT and cancer specialists."
"When I checked his chart a few days later they basically said he was terminal."- Cybariss
It's never easy to be on the receiving end of bad news.
Especially when it comes from a doctor.
But neglecting to see a doctor, because you're afraid of what they might say or need to do, will only make the bad news you think they have even worse.
The support of loved ones or friends can make the trip that much easier.
The only thing that is possibly more difficult than losing a loved one is being with them in their final days.
Or worse yet, their final moments.
When it's no longer a question of if but when.
No matter their age, or cause of death, when people know that the end is near, they will become reflective of their life and all they've accomplished.
And sadly, all the things they wish they'd done... or hadn't done.
The things they never got a chance to do or wished they'd never said.
Something that health care workers and home aids find themselves equally moved by as the family sitting vigil.
Redditor delete_my_comment was curious to hear the most heartbreaking confessions hospital and healthcare workers heard from their dying patients, leading them to ask:

"Hospital workers, what regrets do you hear from dying patients?"
Some People Are Just Ready To Go.
"Some people just want you to let them go."
"I had a man with terminal cancer break down crying after his daughters left the room because they wanted him to 'keep fighting' and he just wanted to rest and pass peacefully."
"Learn when to let go."- SheWolf04
When You're Truly Alone
"He was one of my first patients as a nursing student, named Frank."
"He was 92."
"After knowing him a few days, he disclosed to me his regret was outliving everyone he loved."
"That he and his wife hadn't had kids, and he was 'all that was left' and that he wanted to see his wife again."
"I wasn't sure how to respond , so I just listened."
"It made me realize how living so long isn't great if everyone you love is gone."
'He passed away later that week, and while I distinctly recall some of my classmates being upset, I felt relief for him."
"I knew he was where he wanted to be."
"I've had many patients since, but you tend to remember your first ones."
"Other than that, ditto what everyone's saying, more time with family/loved ones, wish they wasted less time with work or other bullsh*t, etc."- Reiiran
Regret Comes In Many Forms

"I'm a hospice social worker, so I have the honor of getting to listen to peoples' life stories, including favorite memories and regrets."
"Most regrets center around what they didn't get to do, like never traveling to Italy when their family was originally from Naples."
"Some regret not getting specific education, wanting to go to college but never doing it."
"Some regret their choice in partner, especially when alcohol/drug abuse was involved, or cheating."
"Many express a sadness that looks a lot like regret if they are estranged from family."
"And some have anticipatory grief from knowing they will miss a milestone, like the birth of a grandchild."
"Some regret not taking better care of their health, people with COPD who regret ever having a cigarette."
"In general life is long and time smooths some of the rough edges, so people tend to focus on the good."- Notacoldnight
Everlasting Love

"I worked in long term care for 12 years."
"I remember a married couple that shared a room."
"She had cancer and kidney failure."
"I was helping her eat lunch one day with her husband sitting there with us."
"She looked like death but her husband looked at her then at me and said have you ever seen a more beautiful woman?"
"I had to leave and go to the bathroom and cry."
"I cried for days every time I thought of what he said."
"I thought I would never know what it was like to be loved like that."
"I had been divorced for years."
"I couldn't even tell the story without tearing up."
"Footnote, I was divorced 23 years when I met Rod."
"Been together for 11 years."
"I know that love now. It's never too late."- Moonpixy
Past Decisions Come Back To Haunt You
"He wished he had been a better father to his daughter."
"He wished they had reconnected."
"His dementia prevented him from remembering they had reconnected years before and that she visited often."
"I wish I could have made him aware that he had accomplished his last wish."
"But he died not really understanding that."- shesagdb
The Life He Never Got To Live
"I worked as an oncology nurse right out of nursing school."
"I was barely 21 years old."
"Had a patient about my age who was dying of lung cancer."
"A few hours before he died I sat with him and he was telling me how much he wished that he would have had more time-to maybe fall in love, marry, have kids."
"He was so young."
"He asked me to call his parents and he died shortly after they arrived."
"It was awful."
"His regrets were more about the life not lived."
"Many older patients had some interesting life stories and most wanted to tell them before they died."
"Most were at peace with the life they lived."
"Many regretted working so much and not spending enough time with family."- MagiBee218
Life is precious and short.
Chances are, none of us will accomplish everything we hope to in life.
So the best we can do is live to the fullest, and enjoy each waking moment.
And never take for granted the people we love and who love us.