The good thing about that embarrassing secret only a handful of people knew about you getting out in school is that it quickly becomes old news.

It's only a matter of time before another scandal surfaces that gives everyone at the school something to gossip about.
That is the hope anyway, especially in life way beyond your high school years.

Curious to hear of the controversies that eventually died down, Redditor Late_Cicada6740 asked:

"What's a massive scandal / controversy that people seem to have forgotten about?"
The fact that many horrific crimes are long forgotten does nothing to provide peace and closure for victims and their families.
Enslaved Siblings
"Those Turpin siblings that escaped being chained to their beds by their sh**ty parents? Happy ending, right? Yeah, no. Turns out their foster parents ended up abusing them even worse and now a bunch of them are suing."
"Edited to add: I'm not American and this update did not make international news at all. Nobody I've spoken to about this knew of the update."
– TwoFingersWhiskey

Why is it that politicians and scandal are inextricably linked?
Power Of The Cult
"In 2016 South Korea had a political scandal in which the president Park Geun-hye was exposed for being manipulated/controlled by a cult called 'The 8 Goddesses Cabal.'"
"South Korea was literally being ruled by a cult. Park was impeached."
– YaBoyVolke

Misplaced Funds
"The NYC Mayor's wife misplaced a whole lot of money and nobody seems to care."
"Edit: Warren Wilhelm, more commonly known as Bill Deblasio, appointed his wife who then proceeded to 'lose' 850 million dollars"
"Edit 2: https://en.m.wikipedia.org/wiki/Chirlane_McCray"
– irishpwr46

RIP
"assassination of haiti's president."
– YesImThatGirl
Behind The Assassination
"Shoot the stories behind it are so wild. A florida pastor was accused of orchestrating the assassination. Some of the assassins were instagramming their way as if on vacation all the way to the Dominican Republic."
"Gangs took over the country in the interim. The new President refusing really any real investigation. Just a crazy weird mess."
– CricketSimple2726
The world we live in is hardly Utopian. Some things we prefer wiping from memory, while other notable headlines we hear or read about should remain as important reminders to stay alert of ongoing problems. ​
Take Care Of The Environment

"Recycling"
"You'd be amazed and disgusted at how much stuff you think you are recycling that your municipalities are shipping off to other countries just so they can dump it in the ocean for you. We know this is happening too but because we're disconnected from it we just ignore it."
"Call your local gotta and push to have better programs in place. Ban single use plastics. E mail your fast food chains to turn their lids into drinkable lids etc. so many plastic items CAN NOT be recycled."
– tibbymat
Banking Fraud
"Wells Fargo bank opening BS accounts and submitting credit card applications on behalf of their customers....without their knowledge or consent."
"I'm actually a customer with them and have been for years so for all I know they did that to me, but all I ever got was a couple emails about how they're really a good company with good people and that doesn't reflect their values or some such crap like that."
"I think they ended up firing a lot of people and executives who knew about it were fined millions of dollars. But I mean if the practice went that high it must have been widely known."
– anfla56

Turbulence In The Industry
"Airlines getting bailed out by taxpayers during crisis and with executives still taking huge bonuses. The quality of airlines significantly deteriorated because they don't want to compress profit by paying more to hire more and expand flight offerings again to pre pandemic levels."
– rpoh73189

Art Of Scalping
"Ticketmaster buying their own tickets to scalp out at thousands of dollars."
– wpggloryhole
Poisoning The Ocean
"Dupont (still active company) when producing Teflon dumped loads of bad chemicals into the water and Teflon was posioning people all over the world giving them 6 known types of cancer. They covered it up for decades. Crazy how evil some companies are."
– Opposite-Mediocre
It's good that some earth-shattering scandals are left in the past.
The ugly truth is, there is new gossip fodder always waiting in the wings for the public to masticate on. There's never a dull moment in our world right now.

Keep reading...
Show less
Oh the 90's. What a decade.
Who knew we were in the time of revolution?!
So much happened, yet so much stayed the same.
And not decades later, so much has changed.
Who doesn't love to look back upon a decade and discuss the things that were a common part of life and are now basically obsolete?
You never know in real time.
Redditor Apart-Scale wanted to reminisce about the glory days.
They asked:
"What was normal in the 1990s but rare or non existent now?"
For me... it's Madonna having a #1 song. It can still happen, but highly unlikely.
Music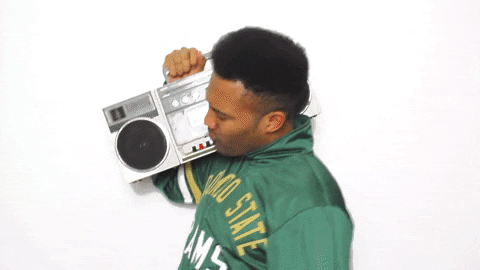 New Music Football GIF by Black Prez
Giphy
"A disc man plugged into a cassette tape with a wire to play music in your car."
freehi_5
Call Me
"Hotlines for the weather report, current time, and movie show times."
redacted_4_security
"The time and temperature phone number for my small hometown still exists to this day. Same Pre recorded voice and everything. It still advertises caller-id as an add on feature for land lines. Know who's calling you. It's easy and convenient with caller id. The time is x. Temperature y."
Bushelsoflaughs
Let's Chat
"Talking to your friends mom to see if they were home."
Espeon2022
"I've always thought that having to go through the parents to talk to your friends made things more controlled and respectful. Now kids can just blast each other with every thought that pops in their heads 24/7, that must make things more toxic."
RupFox
Fly Away
"When picking someone up from the airport, you could wait for them at their gate."
Facelesspirit
"When I have flights going through cities with people I know I will intentionally schedule a couple hour layover so I can go hand lunch with them and then just go through security again and board the next flight."
ItsEntsy
I'm Out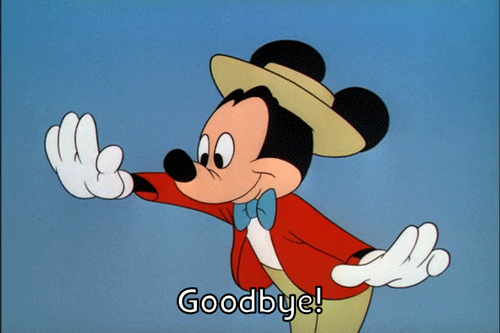 Bye Bye Goodbye GIF by Mickey Mouse
Giphy
"Being unreachable."
BTW_The_Names_Marcus
"I still do this to this day. I'll go on vacation for a week and just turn the phone off, or be far enough out in the boonies that there is no cell signal whatsoever."
libra00
I wish I could put my phone down. Who knew we'd never be without them?
Let's Fandango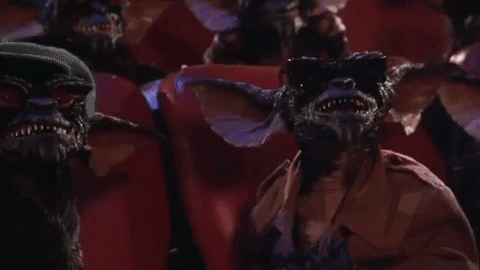 Movie Theater Popcorn GIF by filmeditor
Giphy
"Calling the movie theater or looking in the paper for movie times."
yepitsjen22
Music Library
"Keeping a binder full of CDs in your car."
PMMeUrHopesNDreams
"I once left the door on my car unlocked and came back to find my car stereo gone but not my full 100 disc binder. The stereo had completely died 2 weeks prior and I just hadn't gotten around to swapping it out yet. I just laughed."
v1ct0r326
"My car CDs were stolen in 1998. I'm still pissed."
Whatwhyohhh
Multitasking
"Pressing play and record at the same time."
MoistnSquishy
"I don't know why but this one made me feel the saddest. I guess it just snapped me back to a moment when I was bored and had no where I had to be, no where I planned to go. My life's todo list completely empty. Just me and the weird 90's dust that seemed to float around in front of sunny windows."
bannablecommentary
"Putting tape over the security tab/square so you could record over any tape you had in your collection."
candiebelle
Dial Up
"Telephone booths."
Zen_Anarch
"I had to check for the phone booth that I used the most as a teenager (not in NYC, in the beach town where I spent my summers) and it was still there in the most recent Street View! I'll have to see if it's there now when I go by tomorrow. This was where I checked in with my parents and friends circa 1990 to see what was going on. The arcade was just down the street."
superluke
And the White?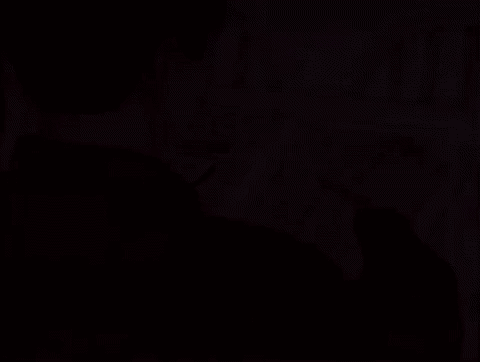 yellow pages GIF
Giphy
"Yellow Pages."
zekesaltspider
"I got a phone book in my mailbox the other day. First one in years. It was about the size of a Goosebumps book."
dragon_book_hoarder
Well those were the days. Weren't they?
Keep reading...
Show less
It's hard not to look back in life on some things we wish we handled them differently.
Some of these are relatively minor, like wishing we chose a different hotel on a vacation, or being a bit more friendly to certain people in middle school.
But sometimes, we look back on decisions we made, and wonder if our lives might be different had we not made certain decisions, or behaved in a certain way.
Redditor lillyrosebennet was curious to hear what the Reddit community regrets most in their lives, leading them to ask:
"What do you regret?"
Who care's what other people think?

"Putting my self worth into the hands of others."- scaryboilednoodles
Oh, what could have been...

"Not realizing this beautiful girl in high school was flirting with me."- South_Ad8256
Take your life and education seriously
"Not going to class nearly enough my freshman year of college."
"I dug myself a HUGE hole because I thought it was a better idea to drink on weeknights, play Starcraft, and hang out bullsh*tting in people's dorm rooms until 4am than actually attend lectures and do work."- DaisyCutter312
"Not taking my life seriously at a younger age."- ogue-Jedi
Learning more about others
"Not talking more to my grandma about her life."
"She's passed not long ago and even though I was there at least once a month in the last year, which is not so little regarding the distance, I just wish I had asked more about how she was like, when she was my age."
"She wrote a memoir and she has lots of diaries, but I think she started writing them later on."
"I was just so scared of making her relive her trauma."
"But I really miss her and I wish we could've had more time to talk."- MyCatIsUpsiideDown
There's a reason it didn't work
Going back to exes that treat me poorly just because it's comfortable."
"It's not my job to fix people or save morons from their own stupidity."
"It's like I always think I can fix it when it's clear they're just toxic and incapable of healthy relationships."
"Then I feel even worse when it falls apart the second time."- SupportMoist
It's not so difficult to listen
"Not communicating enough in my relationship."
"My overthinking ruined it some more."- Ok_Moose235
Caring for my body

"Smoking cigarettes."- rowfeh
Missing the chance to make things right.
"The last words I said to my dad when I was 9, was 'I hate you'."
"It was over a stupid little misunderstanding."
"He passed away the next morning, and I will never forgive myself for that."- DismalSplit5792
Finding more lucrative employment.

"Getting a degree in a 'helping field' (therapy/social work) rather than getting one that pays well and helping others from that comfortable position."
"It's very difficult providing assistance and guidance for others when you can't afford to go to the doctor, the dentist, or even your own therapist, let alone ever afford a vacation or anything meaningful."- HiCommaJoel
It's hard not to have those "coulda, woulda, shoulda" moments in life.
But even if some things can't be changed or undone, it's important to remember that improving one's life can't be done looking back.
Instead, we have to learn from our past mistakes, to make wiser decisions moving forward.
Keep reading...
Show less
*The following article contains discussion of suicide/self-harm.
There are those who say that going through a hard or unpleasant experience is what makes you stronger, and able to live your life more happily.
But there are very few people who don't have one memory of an experience that they wish they could forget... or even wish never happened in the first place.
Redditor Lord_Lazignac was curious to learn of experiences people had which continue to traumatize them to this day, leading them to ask:

"What event in your life still f*cks with you to this day?"
Parents who still from their children.
"There was a girl next door to my grandparent's house that I had the biggest crush on."
"Her name was Becca."
"We had known each other from the time I was really little."
"We were both coming into the ages of liking the opposite sex at the same time and we had similar troubled childhoods (Becca lived with her grandparents, too)."
"Somewhere after holding hands, but before a first kiss, Becca gave me a ring."
She 'borrowed' it from her grandpa and needed it back the next day."
"I was on cloud 9."
"With excitement I showed my mom the ring."
"She asked my grandparents to borrow their truck and told me to get in and make sure I brought the ring."
"I had no idea what was going on."
"We pulled up to the 'jewelry store' at Eureka and Telegraph and she asked to see the ring."
"She went inside,'no kids were allowed', and came out about 20 minutes later."
"Then, we went to Mcdonald's."
"The first time I'd eaten anything but food pantry food in at least a year."
"She said the 'jewelry store' needed to borrow that specific ring for a few weeks to clean it up."
"I asked what I was supposed to tell Becca had happened to it, and she said to tell her that I had lost it."
"I never saw the ring again, and Becca never talked to me again."- Davidsilak
A heartbreaking moment of false hope.

"My father was in hospice dying from cancer."
"He had stopped eating and was barely communicative."
"We knew it was just a matter of days."
"Mom and I went to visit him every day for a few hours so he wouldn't be alone."
"One morning we get a call."
"Fearing the worst I answered it- expecting them to let us know he had passed."
"My father was on the phone and he sounded well."
"He even said he was hungry and asked for breakfast!"
"He told me he was looking forward to our visit!"
"I was stunned."
"Had all these emotions and thoughts- maybe it was a miracle and he was going to beat this!"
​"Hopped in the car and started driving over."
"Got another phone call, this time it was the hospice folks."
"He had just passed."
"The rollercoaster of emotions from that morning haunt me."
"I was numb for a long time."
"There was a period where I thought maybe I hallucinated and never spoke with my dad that morning."
"To put my mind at ease I met with the hospice nurse who was with my dad that morning."
"She explained this concept called terminal lucidity."
"She says it's not uncommon at all and is usually a sign that someone will pass soon."
"That helped, but it still haunts me."- bondsman333
Losing a loved one to suicide.
"I lost a friend to suicide in autumn 2017."
"He was the first person I loved and he was also the first, and only, person to properly break my heart, which happened some years before he died."
"His mental health was always chaotic and in the months before his death l'd distanced myself because I was finding it overwhelming."
"Something I regret now but also understand I needed to do."
"I never wanted to not be his friend, I always saw a future with us in a place were we'd be old friends who could joke about him breaking my heart when I was 20."
"Our friendship never recovered to what it was without the messy love thing, but it was getting there."
"Since his death I have realized how much he influenced me to be the person I am today."
"I really miss him."
"I understand and accept his death."
"However even now this life without him feels off balance, like something went wrong with the universe."
"I had so much faith in him getting better."- CryptographerWeak873
"My brother committed suicide when I was about 12 years old."
"A few weeks after his passing, I was half asleep on the couch and heard my family talk about how he actually had cancer but took his own life as to not be a burden on the family."
"The problem is, I was only 12 and half awake when I overheard all of this, so I'm not sure whether it's even true or something my brain made up in it's semi-conscious state."
"To this day, I don't have the balls to confront my family on the topic."- dirtycommie123
Not getting there in time.
"Was a normal Friday."
"I had taken an early day to help my father with haylage."
"Earlier that morning my father brought my mother to the hospital because she was dry heaving a lot."
"When I got home the home phone rang and I picked up."
"They said it was the hospital and that they were going to transfer her to a bigger hospital because she had just had a heart attack."
"So I tell my father and he goes to the bigger hospital to fill out forms and stuff."
"3hrs later I get a call saying that they are going to airlift her to the city with the best cardiac doctors."
"So I start to pack bags for everyone."
​"Then my father calls me one more time to tell me to go get my brother from his pre-prom party because moms not going to make it."
"So I'm driving like a bat outta hell trying to find my brother's party."
"Then speed all the way to the hospital praying that the cops have a huge drug bust or something."
"I get to the hospital with my brother and we see our father outside the room crying."
"My father is an emotional man when it comes to death."
"I have never seen him cry so much."
"I look to my right and there's 7 people in my mother's room."
"Doctors nurses the helicopter crew that was going to transfer her."
"It was about 45 minutes it felt like and they said there was nothing else they could do."
"My mother died that day without a warning."- Puzzleheaded_Cap174
Never getting to repay generosity

"A friend in HS loaned me 200 dollars right before we graduated."
"We lost contact and I still often wake up in the middle of the night wishing I could have the opportunity to pay him back."
"I'm 50 this year."- Genbu7
Lack of consequences
"My mom was hit and killed by a driver on her morning walk."
"My dad stood right next to her and was almost hit himself."
"It happened in a public park in an unmarked crosswalk."
"The guy never got out of his truck to help as my mom bled out."
"My dad watched the whole thing."
"They were married for 45 yrs."
"I can't ever get the call from my dad out of my head."
"He called me while on the scene to tell me mom was dead."
"The guy that hit her never received even a ticket."
"He got off Scott free because the DA ruled it an accident."
"Even witnesses at the scene said he failed to yield."
"My mom was killed within two steps of the curb."
"Literally one second later she'd have been ok."
"The dude hit her in the shoulder."
"Even the police stated this."
"He broke laws and faced no consequences."
"My dad is a shell of himself."- thecazbah
Car accidents

"When I was 16 I was on my way to take my SAT on a Saturday morning."
"I pulled up to a 4-way stop on a quiet street and looked both directions."
"Glanced to my right and saw a car way down the road, didn't look for more than a second and thought I was good, since he had to stop at his stop sign."
"I enter the intersection and look to my right again and the car is already at the intersection."
"He was going 55mph on a 25mph road."
"He was not stopping."
"Time slowed down as I realized 'oh he's about to t-bone the side of my tiny pickup truck."
"So I look away from the window to keep my face safe from any potential flying shards of glass, I white-knuckle grip the wheel and just hope for the best."
"He flipped my truck, I rolled onto my side and nail a telephone pole with the top of my truck."
​"As I'm laying there on my side I'm feeling all over my body just expecting to be badly hurt and just in shock but amazingly, my worst injury is a scraped elbow."
"This was nearly 10 years ago and even today I drive like a grandma when it comes to intersections."
"I'll wait an extra few seconds every time if I feel like a car is approaching too quickly."
"There have been times where a car is coming up quick and my heart rate will skyrocket because I think I'm about to get hit again."
"I have never trusted another driver ever since that day and being that defensive has never steered me wrong."
"On the bright side, the guy who hit me immediately called the police, then shoved his shirt through a crack in my door so I could cover myself while the cop broke the window and pulled me out."
"He broke several bones, admitted fault to the police the second they got there and personally apologized to my hysterical mother any myself multiple times."
"As sh*tty as I was that he hit me, at least he wasn't a sh*tty person."
"I still took my SAT too, my hand was shaking from adrenaline the entire time."- HallucinatesOtters
Choosing to pull the plug
"Having to make the decision to take my mother off of a ventilator."
"Making the decision to end her life."
"I tell myself that it was the right thing to do."
"I have no doubt her quality of life would have been nonexistent."
"However, no amount of rationalizing can make me feel okay as a daughter."- dontonefingerme
Some horrible experiences are just a right of passage.
While others are experiences no one should ever have to go through.
Both are extremely difficult to recover from.
If you or someone you know is struggling, you can contact the National Suicide Prevention Lifeline at 1-800-273-TALK (8255).
To find help outside the United States, the International Association for Suicide Prevention has resources available at https://www.iasp.info/resources/Crisis_Centres/
Keep reading...
Show less
Wise people tend to glorify the past for good reason. Simpler times seemed to indicate just that. Less life drama.
While many technical advances have also made our current life easier, it certainly has come with its share of complications that never existed prior to another time.
Curious to hear from strangers online, one Redditor asked:

"What was actually better in the past?"
People found traveling, particularly flying, was less dramatic back in the day.
Travel Scene
"Airports."
– Ron_deBeaulieu
"This is true. We used to go to the airport to go to the cafe within the airport, watch the planes take off, people watch."
– Botryoid2000

Comfort In The Skies
"Flying in general."
"More seat space, meals included (and a choice of meals), actual metal utensils, luggage included, no need to get to the airport 2 hours before your flight..."
– cinemascifi

A Proper Send-Off
"And you could say goodbye to your friends at the gate. Get there early before the flight and grab a leisurely meal with them. Man, airports used to be fun."
– Ron_deBeaulieu
TSA Efficiency
"In the 90s airport security took half as long."
– oarngebean

Many Redditors believe living in the present is a huge economical inconvenience.

Income Injustice
"Prices vs earnings."
– Jimbruno55
Parenthood Crisis
"Psh. Try childcare. Our childcare cost for two children is more than our mortgage. When I was the same age, it cost my parents about $50/week. Today that would be roughly $135/week per kid. We're paying $500/wk and still don't have full time care for both kids. Sh*t's crazy."
– JsDaFax

Criminals seemed to have a field day once upon a time.
Untraceable
"Being a criminal. If there was a security camera, it was too low resolution to make your face very identifiable."
– Delica
Before CSI
"also DNA analysis and fingerprinting wasn't as good, no Internet to track you."
– ScorpionX-123

Leaving The Country Undetected
"It used to be that it was possible for someone to commit a serious crime, move across the country, and never be caught. As communications technology has improved, that's no longer feasible."
– RealHumanFromEarth
How people occupied their time in the past seemed to be more favorable.
The Life-Line Device
"Smart phones too, Reddit is the only social media I use and still I stare at this f'king thing 5 hours a day. I know I'm addicted to it and I'd love to punt it but unfortunately it's also my phone, my map, my camera, my tape measure, my dictaphone, my Walkman etc. etc."
– tarkuspig

Product Efficiency
"RainX washer fluid. I used to put a gallon in my car and it would last forever. Never had to use the wipers because rain, snow, road grime, and salt would all bead right off. Then one day it seemed like it never worked the same. Not sure if it was done for their bottom line purposes or environmental reasons(because there's no way even the new stuff is good for the environment) but it worked better in the past for sure."
– wrbasher

Aging Drawbacks
"my knees/ankles/back..."
– bbpr120

Nostalgic Magic
"Christmas…. I don't know how to explain it. We didn't have much money so it wasn't because of the presents. We actually used to wrap our own toys and give them to each other for Christmas. But there was always just this feeling that I can't explain. Sometimes when I watch the 90's Christmas movies I can feel it again for a moment, but then it's gone. It's just the happiest, most peaceful feeling. It just felt like magic."
– Ridiculous48
Less-Stressed Pet Owners
"Certain dog breeds. Imagine, pugs used to have a nose they could breath through and eyes that didn't get infected every time they almost bulged out of their heads... Same with shitzu's. And imagine English bulldogs that didn't collapse in exhaustion by even hearing the word walkies."
– Shoddy-Day7300
Now What?
"Weird to say, but inconvenience and boredom. I kinda miss being like, 'whelp, there's nothing on TV, I'm gonna go walk the neighborhood and knock on my friends doors.'"
"I primarily text and talk to friends on the phone now, it seems like an event to actually meet up. Even friends who are less than a mile away."
– ThinkIGotHacked

The sentiment that the past was better stems largely from nostalgia.
Aside from accessing our Gameboys and Tamagochis, my friends and I would ride our bikes or skateboard out in the cul-de-sac.
We would scrape our knees from falling, get knocked to the ground playing freeze tag, and come home with dried mud on our clothes from a day of roughhousing.
It was some of the best times of my childhood, and I feel for today's youth who still have the option of playing outside but choose to live on their iPads and iPhones instead.
They don't know what they're missing, TBH. Maybe it's just me.

Keep reading...
Show less