Reddit user Jacob4L asked: 'America is having a house party. What does your state bring and do?'
Different regions around the world are known for specific foods and customs.
In the United States, each state becomes officially and unofficially known for certain things.
Like if you think of Pennsylvania you might think cheesesteaks or the Amish. Nevada might bring thoughts of gambling.
California might evoke beaches or Hollywood. Alaska is known for it's wilderness and fishing industry.
If you say Florida Man you associate batsh*t escapades in the news, transphobia and book bans—we're looking at you, Ron.
Each state has their own flag, motto, bird, flower and in some cases an animal or food.
The Maine Coon cat is the official state cat of Maine.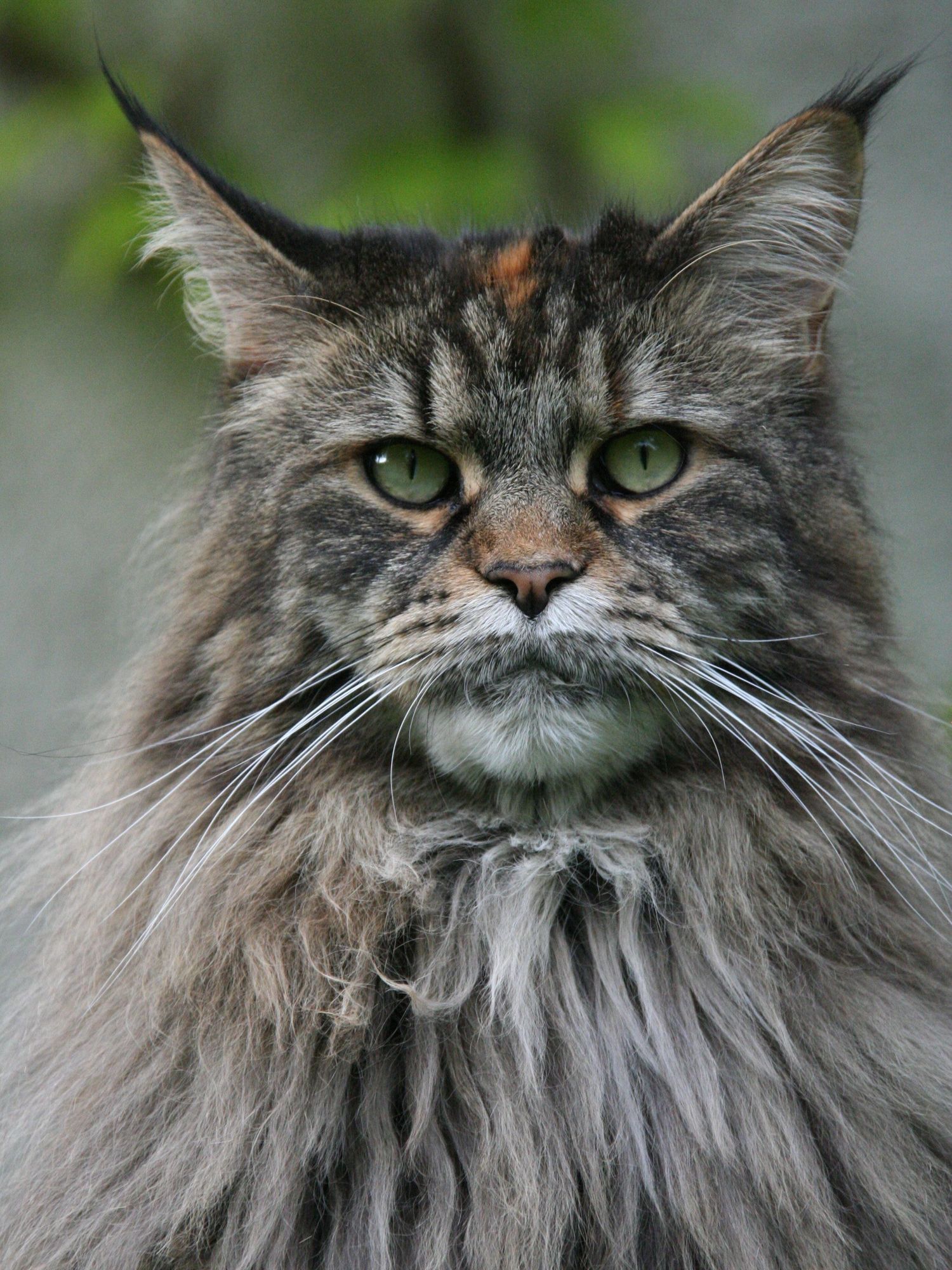 Bee Felten-Leidel on Unsplash
So what if all the states held a big party and everyone brought what they're known for?
Reddit user Jacob4L posited:
"America is having a house party. What does your state bring and do?"

All Y'all
"North Carolina: We show up as twins, one brings pulled pork with Eastern NC sauce, the other shows up with ribs covered in Western NC sauce. We proceed to get drunk on shine and argue bitterly over which is better."

"Our little brother (South Carolina) shows up with some grilled chicken covered in mustard based sauce, and we forget our argument and gang up on him for being a complete disappointment to the family."
~ notmy2ndacct
"South Carolina brings a Bible and spends the first part of the evening preaching and the last part getting drunk and fighting about BBQ sauce."
~ Tinker107
"Tennessee. We bring whisky, a guitar for a sing-a-long and Dolly Parton."
~ rhapsody98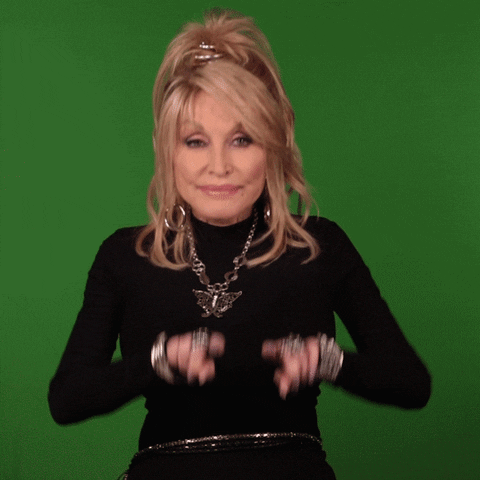 Giphy
"Virginia: Eastern Virginia will bring chips with that white sauce that confuses so many people."
"Central Virginia will bring tons of different craft beers and wine."
"Northern Virginia will bring company-branded fleece vests to hand out as party favors."
"I got no idea what goes on in the western part of the state, to be honest."
~ FalloutRip
"Western Virginia? Moonshine."
~ Capable-Pepper-860
"Georgia brings several party trays of fried chicken and waffles as well as an obscene volume of IPA beers."
"Spends the evening standing around the trucks outside with Alabama, Tennessee, the Carolinas, Florida, and Mississippi talking about mudding, camping, fishing, and hip-hop."
~ DoTheRustle
"Louisiana here. We will bring crawfish, gator bites and beer. It's the best we can do."

~ Any_Load_7400
"Florida dances on the table, but falls off and puts a hole in the wall."
~ VkingMD
"We bring Florida man, he brings national news coverage."
~ 7ordank
"Alabama?"
"We'll bring the folding chairs."
~ streety22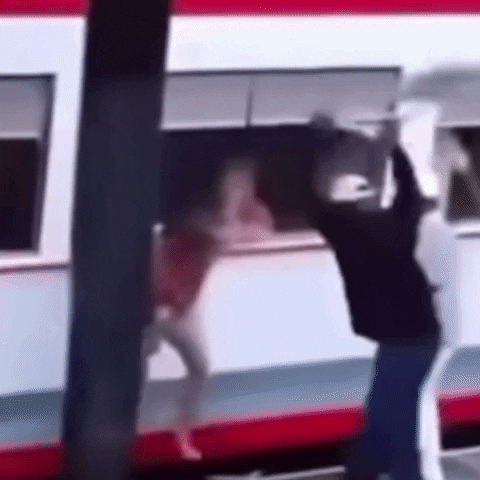 Giphy
"Kentucky—we come in riding a horse. We bring Kentucky fried chicken, good bourbon and tobacco. After the bourbon we drink mint julips."
~ My_Space_page
"West Virginia brings the couch to burn on the porch."
~ MisnthropicPeplPrsn
"West Virginia will definitely bring pepperoni rolls."
~ amyayou
Go West
"We bring cheese dip! It was invented in Little Rock, Arkansas! Then we call the Hogs!"
~ clm1020
"Arkansas. Gon' bring possum stew and cheese dip, then insist on saying grace."
~ flatcurve
"My state has a state meal, so I'm apparently bringing all the things: 'The official state meal of Oklahoma consists of fried okra, cornbread, barbecue pork, squash, biscuits, sausage and gravy, grits, corn, strawberries (state fruit), chicken fried steak, pecan pie, and black-eyed peas'."
~ mcorbett76
"Texas. We'll bring Barbecue Beef Brisket and all the guns & ammo for the shooting events."
~ Exciting_Ad811
"Texas brings steaks and a Bible for everyone. Then proceeds to let your 9 year old play with their gun."
~ Chadwickr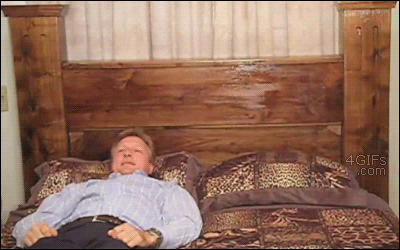 Giphy
"Eeeeee! New Mexico shows up late with his homies in a low rider and brings several 30 packs of Bud Light. Then his abuela brings some green chile enchiladas and biscochitos for dessert."
~ VK56xterraguy
"Arizona, We'll bring Sonoran dogs and tequila and turn the thermostat to 110º."
"¡Orale!"
~ GhostofEdgarAllanPoe
"Nevada. Gambling and hookers baby!"
~ raidernation0825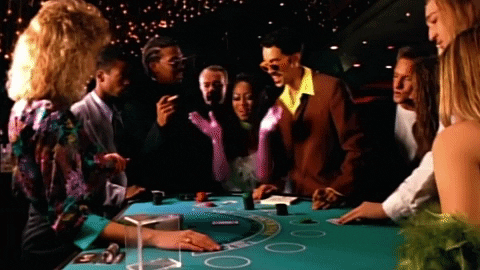 Giphy
"Colorado is bringing weed and also bringing the psychedelic mushrooms. We're pretty much the best party guest anyone could ask for."
~ runthebrews
"Utah brings the Jell-O and turn their nose up to all the sinners."
~ InHouseDriveBy
Pacific Coast Vibes
"Oregon would bring weed, craft beer, and Tillamook cheddar with crackers."
~ honvales1989
"Alaska. We are driving down and I'm gonna beat up Texas (who's been telling everyone they're the biggest guy)."
"Also I'm gonna tell everyone I like Hawaii, but Hawaii is gonna say 'I barely know Alaska'."
"Washington is our friend. Washington always lets us come over and hang out."
~ SpiritualCat842
"Washington and Alaska. Both would probably bring salmon, crab and Indigenous dancing."
~ MabezJK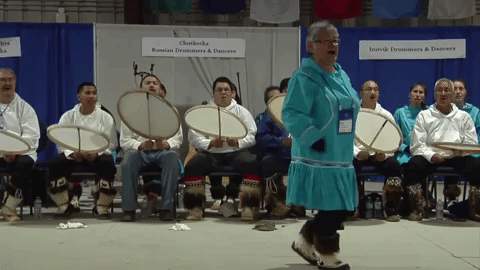 Giphy
"California is hosting the party and paying for everything you damn cheapskates."
~ rextremendae2007
"From Hawaii we bring lau lau, Kalua pork, hula and aloha!"
~ No_Communication4252
"Hawaii, can you bring spam masubi too?"
~ coldfry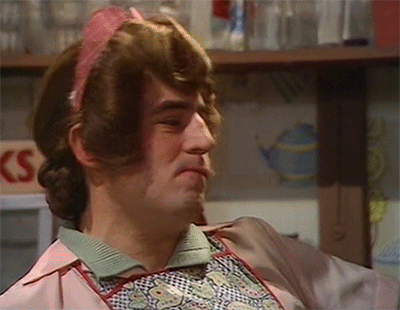 Giphy
Head Back East
"A drunken Montanian riding a horse inside, with a plate of Rocky mountain oysters."
~ 1d0m1n4t3
"Idaho. We're bringing the potato salad, mashed potatoes, baked potatoes, potato chips, potato bread, French fries, tater tots, and vodka."
~ teethalarm
Did anyone remember to invite Wyoming?
"South Dakota will just be outside on its Harley drunk, revving the engine trying to impress chicks until 3am keeping the neighbors awake."
~ ILikeTuwtles91
"The Juicy Lucy. 100 years ago Minnesota discovered you can put cheese inside the hamburger and we've been riding that high ever since."
"Please talk to us we're surrounded by corn and Wisconsin."
~ NsaAgent25
"Iowa. A couple of cases of Busch Light, corn and the Pork Producers trailer grill to start grilling chops. We spend the entire night with Minnesota and Wisconsin making fun of Nebraska."
~ baronvonhawkeye
"Nebraska shows up with a massive Snickers Salad in an old, gallon-sized ice cream bucket and a 30-rack of Busch 'Lattes' shouting 'GOOOOOOO BIIIIIIIIIIIG REEEEEDDDDD' in the blind faith that someone, somewhere will respond 'GOBIGRED!!!' And they will. They will."
~ SunNecessary3222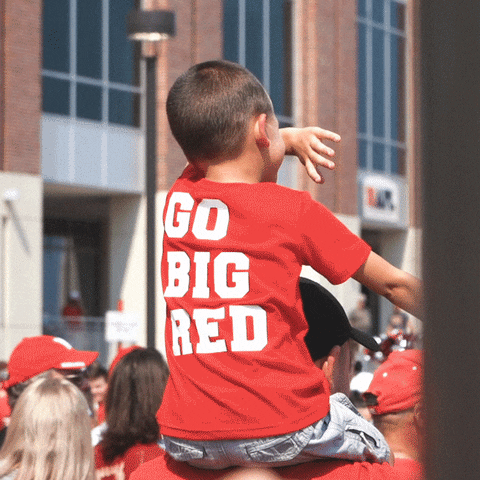 Giphy
"North Dakota is bringing lefse, rolled with butter and sugar."
"And you're all gonna love it!"
~ TalkKatt
"Wisconsin. I show up undetectably drunk. I bring Cannibal Sandwiches which is ostensibly raw ground beef on white buns."
"I'll have a better time talking to your grampa than any of you and I'll sneak out the back door when I'm ready to leave so that I don't hafta say 'bye'."
~ ralph_deadbeet
"Missouri brings toasted ravioli and gooey butter cake, then gets trashed on Boulevard, Logboat, and Schlafly beers, while the under-21s have Fitz's and Vess."
"Also, a fistfight with Kansas breaks out and Branson plays country music."

~ ElectricalSelf72
"Kansas. We bring bread. We stand in the middle of the party but everyone ignores us except to make jokes about The Wizard of Oz. Unless it's March, when suddenly everyone wants to talk sh*t about our basketball teams."
"At some point we'll get in a fight with Missouri, but we will throw down with anyone who attacks Missouri when the inevitable BBQ war starts."
~ Chipothy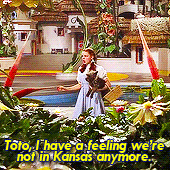 Giphy
Home of Industry
"Michigan. We bring coney dogs, ginger-ale, and superman ice cream (you're welcome)."
"What do we do? Get drunk, play some Motown, start a fight with Ohio, then get them to join us to help us throw down with California about who had the real music center of America."
"We (us and Ohio) lose, but we spend the rest of the night licking our wounds, commiserating about how much California sucks, and texting Canada trying to coax her to join the party."
~ stillpacing
"Illinois. Probably bring the Malort, Italian beef, deep dish pizza, and hot dogs with mustard, onions, green relish, diced tomatoes, and sport peppers on a sesame seed bun and some celery salt on top."
~ Zeenomorphs
"Indiana brings some big a** tenderloins, plays cornhole the whole time, and takes 90 minutes to say goodbye."
~ jquadman
"Ohio's party contribution is a mixed bag."
"Everyone is obsessed with the Buckeye candies they brought but are so sick and tired of the bragging about OSU national championships from a long time ago every time they go to grab one."
"There is now a hefty supply of Bloody Marys at this party thanks to Ohio bringing a gigantic shipment of its state beverage tomato juice."
"Fortunately, Ohio has also brought Smuckers jam to go on toast when everyone's hungover in the morning."
~ acurah56oh
"Pennsylvania is the second person to arrive, just behind Delaware. It's a good thing that PA arrives early, because PA brings the best food items—Turkey Hill Ice Cream, Utz Potato Chips, Hershey's Chocolate, and Wooder Ice."
"Despite smelling slightly like cow manure, PA is generally liked by the rest of the party attendees, but when the conversation shifts to football, PA suddenly wants to fight everyone else at the party."
~ PantherGk7
"Pennsylvania and Ohio will also bring the Amish—who will build us a shelter for if it rains."
~ Mechanical_IT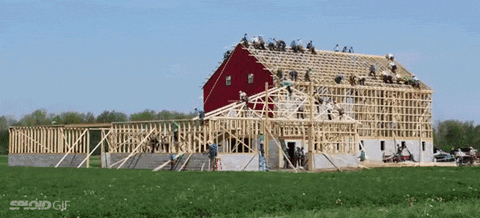 Giphy
Mid-Atlantic In the House
"With an armful of Half Smokes and DCBrau, Washington DC tries to explain to the bouncer that he is not exactly a state but he belongs at the party."
"The bouncer begrudgingly let's him in after examining his DC drivers license for a full minute and conferring with the other bouncers."
"Once inside he bops his head lightly to the music and tries really hard to restrain himself from asking everyone 'So what do you do?'."

~ MadGeographer
"Maryland is bringing steamed crabs. But we're late because we drive 20 miles under the speed limit."
~ veryrealzack
"Delaware: that awkward guy that just shows up first and most people don't know who he is. But hey we brought drinks for everyone and we won't tax them."

~ DaddyDankSack
"New Jersey. The best Italian food in the Western Hemisphere. Maybe an old mobster for protection if you know a guy who knows a guy."
~ Redditor
"New York brings pizza and won't shut up about how it is better than everyone else's food and they just HAVE to try it. He also interrupts people and claims he is better than everyone."
"Massachusetts, New Jersey, and the South hate him but California doesn't mind hanging out with him for a little bit."
~ ElectricalSelf72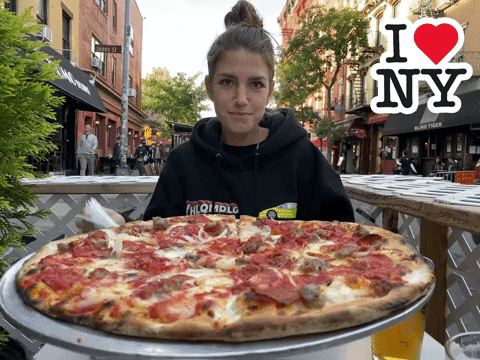 Giphy
New England
"Vermont, We bring maple syrup, b*tch and moan about all of the out-of-staters that we're driving to said party, craft beer, and weed."
~ ianwrecked802
"Connecticut brings lobster rolls and weird craft beer and cries because New York and Massachusetts ignore it. Then it goes off and drinks with Rhode Island and is okay."
~ neverquite_free
"Connecticut with airpods in, quietly sitting in between Massachusetts and New York on the couch while they scream at each other about the Red Sox and Yankees."
~ bobby_j_canada
"The great state of Rhode Island brings a crock of seafood chowda and complains about how far we had to drive to get to the party."
~ Sociosmith
"Massachusetts are bringing alcohol, chowder, lobster rolls, and some fluffernutters for those who's drunk food is sugary. Dunkin' donuts, munchkins and coffee of course."

"We will also bring our sports superiority complex and argue with everyone about it so everyone will learn why Maine calls us Massholes."
~ Aminilaina
"New Hampshire. We'll bring lots of liquor from the state-run tax-free liquor stores, and we will spend the party chanting 'Live free or die!' And probably arguing with Massachusetts."
~ ProsciuttoPizza
"Maine rides in on a wicked huge moose with a Dunkin' regular spiked with Allen's Coffee Brandy in one hand and a Tim Horton's double-double in the other. We bring red hot dogs, whoopie pies, Moxie, Humpty Dumpty all-dressed chips and our buddy New Brunswick, Canada so we don't have to talk to New Hampshire."
"We tell the flatlanders wanting lobster we don't give that away for free—it's wicked expensive for a reason."
"We'll throw a wicked beat down on Massachusetts after they say for the hundredth time we used to be part of their state and they used 'wicked' to describe everything before we did."
"When it gets wicked dark, Stephen King and Joe Hill show up to scare the crap out of everyone with stories around the bonfire."
~ Redditor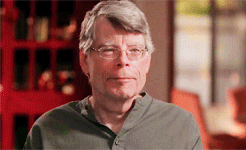 Giphy
Party Crashers
"New Brunswick, Canada, Maine's next door neighbour, arrives with enough poutine to feed the multitudes."
~ ClerkTypist
"Quebec, Canada files a noise complaint against their loud neighbour. Ultimately, it's ignored."
~ Underhill
"British Columbia, Canada is the neighbour next door slightly jealous for not getting the invite but also a bit scared to visit because those neighbours can be a bit crazy. California, Washington, Alaska and Oregon finally convince them to come."
~ Jewsd
"Ontario, Canada brings an LCBO 8pk of 8 different craft beers you've never heard of, and immediately starts trying to convince New York that Daylight Savings Time is garbage, and bitching about Quebec."
"Alberta, Canada brings steaks, while Saskatchewan, Canada brings home made bread. Both of them spend most of the night hanging out with Texas and start sh*t talking Ontario."
"Manitoba, Canada brings mosquitoes."
"The other Canadian Maritime Provinces—Labrador, Nova Scotia and Prince Edward Island—show up piss drunk and have a loud and obnoxious conversation amongst themselves, excluding New Brunswick who's too chummy with Maine and Newfoundland just because they're Newfies.
"Newfoundland, Canada brings a cod fish and rum, and insists that everyone present kiss the fish and take a shot."
"Quebec, Canada finally decides to come bringing ridiculously strong beer. Complains about Ontario to anyone who will listen. They try to flirt with Louisiana en Français, but they get weirded out when they realize they're cousins. Ends up going home with Ontario at the end of the night."
~ Angryhippo2910
"Yukon, Northwest Territories and Nunavut tell the First Nations the colonizers are all gone and they shut down the border before they can come back."
"Then Kaná:ta has a BIG party."
~ LakotaGrl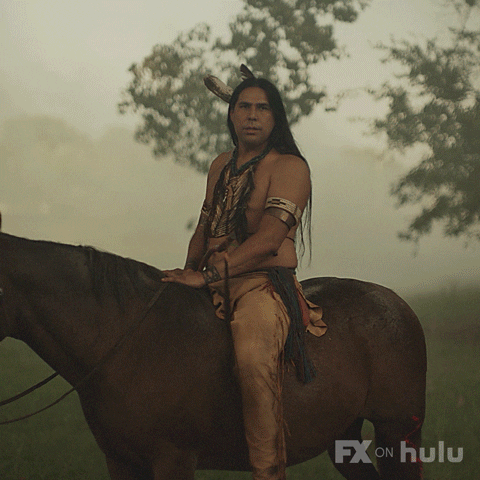 Giphy
"Scotland and Ireland would be taken into the fold with the moonshine and hard liquor group. Everyone would just be sitting around a bonfire passing around sips of the tasty stuff. Each country/province/state has to bring their best storyteller to this fire."
"Don't worry, all of our accents are basically the same when we are drunk. The slang is where things get dicey, but if the storyteller is worth their weight in salt, it's going to be fine."
~ Dr_mombie
"Minnesota will sneak in Norway and Sweden as Cousin Olaf and Cousin Sven. Oof, da!"
~ hablomuchoingles
"Australia shows up already drunk and proceeds to drink all the beer and complain that it's weak as piss. But we did bring party pies and sausage rolls."
~ BonezOz
"The UK is imposing upon the party unannounced. England is intoxicated and attempting to dominate blasé Scotland; Scotland has copious amounts of whiskey to appease America's indignation at the UK's indiscretion."
"Wales has rarebits and hovers disconcerted behind Scotland. Northern Ireland brings Irish whiskey and a Bible and strides over to the Bible Belt states for a bit of religious contention."
"England makes everyone cups of tea at 2 hour intervals."
~ VelvetDreamers
"Mexico shows up at around 2AM, seven deep, and with a worm as a mascot."
"Texas immediately picks a fight with them and at the same time tries to get them to share their food."
~ CountMcBurney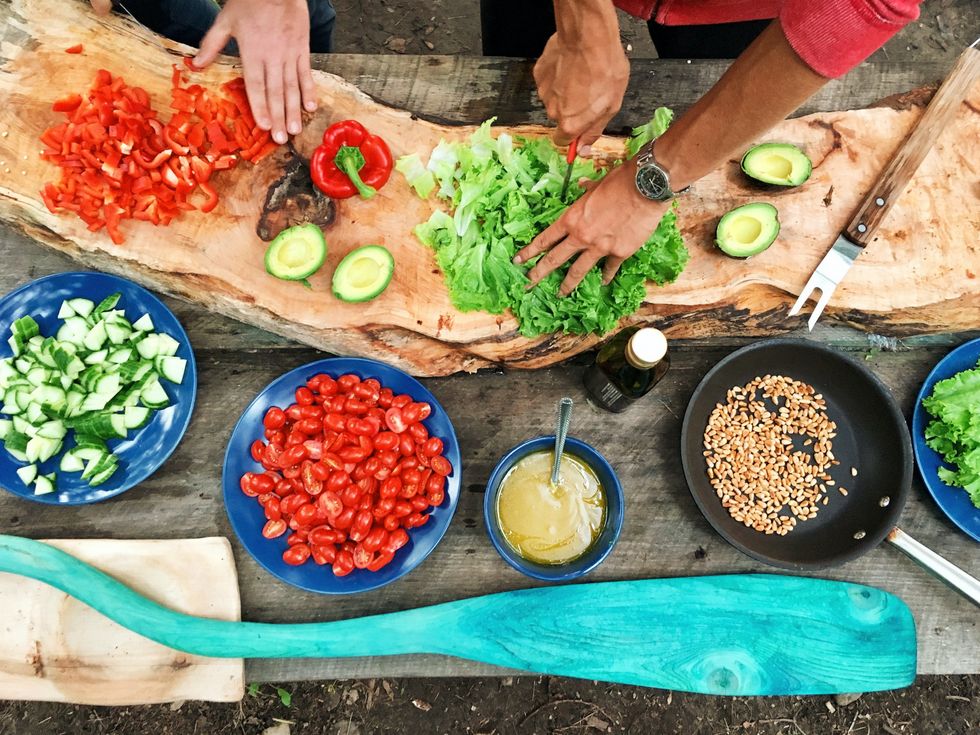 Maarten van den Heuvel on Unsplash
It certainly sounds like a wild time.
Do you think your fellow citizens nailed your state?
What would you add?
It doesn't take much to ruin the party mood.
Anything can tank a good time.
Usually, it's a guest who has decided to act a fool who brings down the atmosphere.
But it can also be the menu, the music, the neighbors... the list is endless.
A party is a fragile experiment.
Play it fun.
Redditor Joeyniles9 wanted to discuss all the things people have done that destroy the good time, so they asked:
"What instantly kills the vibe at a party?"
Anything. Anything can kill a vibe at a party.
Especially with perfect timing.
Lights Out
"Someone putting the big light on."
templewater
"Used to work at a bowling alley. On the weekends we had cosmic bowling (dark, black lights, fog machine, disco lights). At midnight we would turn the music off and the big fluorescent lights on so people would go home. The vibe kill was instantaneous."
roguescience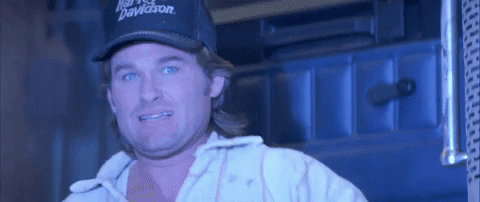 Giphy
Elden RIng
"If the hosts are a couple, and they get into a fight."
MightyMCY
"For real, I was at a couple of friend's places for a chill party once and the guy started getting angry at his GF for asking him something while we took turns playing Elden Ring. It became increasingly awkward and they moved their argument into the kitchen, then it turned into a real fight with screaming and dishes thrown on the floor."
"Eventually when someone suggested that they calmed down and the guy became hysterical, threw everyone out including his GF, and said it was her fault the party was ruined. I took pity on her so I drove her to her place, and ended up consoling her until 3 AM. Turns out they'd been fighting before about cheating on one another.
"They're due to get married at the end of the year but I'd be surprised their relationship lasts that long."
SaliktheCruel
Nesting
"I was at a staff party with an open bar, and it reached the time when the first clusters of guests were leaving. When they went to get their coats from the closet, they discovered a young new team member who we thought had left hours ago. He had stripped off all his clothes, made a nest of jackets, soiled everything, and passed out. Killed the vibe for sure."
MistaLuvcraft
Damn Kids
"When someone gets extremely wasted and too out of control (starts to pick fights, has drunk fits, will sprawl on the ground, needs 100% supervision, has to be carried around). You just wanna chill and enjoy the party but you can't cuz you're stuck babysitting them."
Akai_Sakita
"Uggggh yeah been there, had to babysit a drunk Belgium kid (he was like 18/19) and watch half my group make out with each other in Amsterdam, killed my night hard."
NevrAsk
The S
"Aggressive drunk(s)."
Low_Entertainment324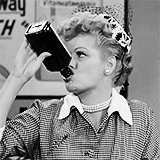 drunk GIF
Giphy
"I think the S is needed. A single, aggressive drunk can be headed off. The party can pinball them around the place and make them feel special...and, if not, push them into a ditch."
"Multiple aggressive drunks? GTFO. Now."
fishsticklovematters
Time for some coffee darlings.
Song Killer
"When someone changes a song before the best part... I've done this and got my dumba** ex-communicated... rightfully."
Employee-Number-9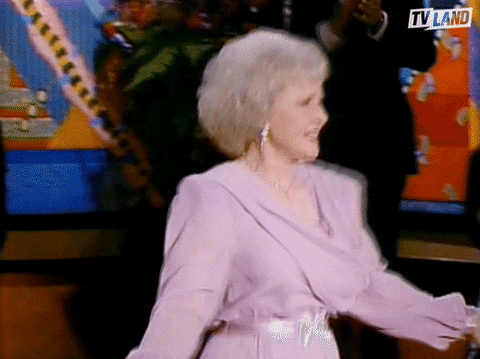 Golden Girls Dancing GIF by TV Land
Giphy
The Pooper
"A friend of mine announced she had to fart to the entire kitchen while she was intoxicated. She proceeded to sh*t liquid diarrhea on herself. It hit the floor, and it smelled terrible. Party ended before it really ever began. Guess she had some stomach bug or IBS or something. She ended up getting diapers for any gift-giving occasion after. No clue where she ended up, we lost touch a year or so later."
Guerrin_TR
It was Him
"One time, my brother (14 at the time) wanted to see how hard it would be to dig out a 1 meter x 1-meter square hole out of the ground (Minecraft inspired.) He spent a good amount of time over a weekend digging, until he got bored. It was mostly finished."
"Fast forward a couple of months. I throw a party at my dad's house and we're having a blast. A bonfire out back and everything."
"A kind-hearted attendee noticed the pit in the ground and made it his duty to guard the pit, for he did not want anyone to get hurt."
"Someone got hurt. Spoiler alert: it was him. HE fell into the pit - our brave guard. Thankfully, we had a sober person there and they drove him to the hospital, but that instantly killed the vibe at the party."
coolbrys
But Damn
"An overdose."
eatafetus632"
I witnessed this. The host and two friends went to a room to do a little booger sugar, but it must have been laced with fentanyl or something. They were found unresponsive - Party over, paramedics, cops, etc. Narcan definitely saved them and they made a full recovery, but damn. What a horrible night."
KurzBadger
Bar Fail
"Shortage of drinks when everything is closed."
ads5531
"Ah yes, time for the Adventure (gathers the folks for the quest to the closest gas station to buy more alcohol, gets lost twice, changes destination several times, 3 people go missing, somebody passes out, drink entire booze before they make their way back home)."
CatOfCosmos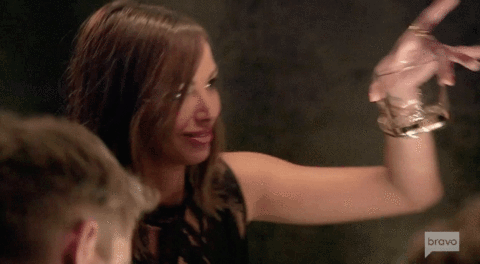 Season 6 Trailer GIF
Giphy
Always have the bar stocked!
That is party 101!!
Everybody loves to be the life of the party.
Right? Or is that just me?
A little attention during a bacchanal never hurt anybody.
I love to dance, so I focus on musical requests and lavish moves across the ballroom.
I've seen other people eat fire.
Everybody has a party trick or favor that they like to pull out for a good time.
Redditor bluewings23 wanted to hear about all the eccentric things we do at parties to keep the attention focused on us, so they asked:
"What's your party trick?"
Gone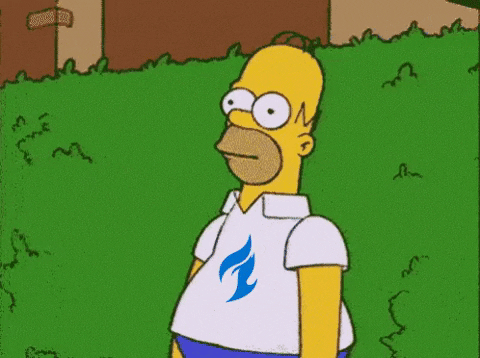 Homer Simpson Burn GIF by Dallas Fuel
Giphy
"Disappearing."
saello
"You say hello to the host, go to a corner and play with your phone for a while, then walk out the door when no one is watching and text the the host 'sorry, I have an emergency. Thank you for the invite.' Works like a charm all the time."
Mariuxpunk007
Cherries
"If there are cherries at the function, I typically tell ppl I can tie a cherry stem into a knot, in my mouth, in under 10 seconds. I have won betting money doing this a number of times. And it's as simple as tying a knot in a cherry stem and putting I try in my cheek before ever mentioning that I can do it."
"Then I just swap 'em out and pull the one with the knot out. No one has ever noticed me take the second untied stem out of my mouth."
Owen_Bundles
Cubed
"I solve a Rubik's cube that I find around the house without anyone noticing, and then I never admit to solving it. Sometimes nobody notices. I'm like a crazy party animal obviously."
fishintheboat
"My buddy used to leave an unsolved cube at parties we would go to. He would wait until he saw people messing with it, or around it and would be like 'Oh cool, can I see?' and solve it in like 10 seconds. Obviously he crushed massive amounts of sex."
shartnado3
"Read my friend's mind"
"Me and my friend have a trick we call 'black magic.' I leave the room, and the other partygoers tell my friend an object in the room. I then come back, and state that I can 'read my friends mind' and guess the object they told her. My friend starts listing items in the room, and I answer no until the actual object comes along."
"It usually takes people hours to figure out the trick. They think it's always the third object, or that it has to do with intonation or a sign of sorts. So we repeat the trick excluding that tell. Makes them go nuts."
"The trick is in the name. The right object is the one mentioned after a black object."
PomegranateRules
One Shot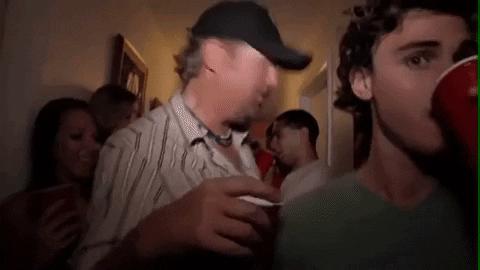 Giphy
"In college, my party trick was to fill a red Solo cup with vodka and take it as a single shot. Probably killed a bunch of brain cells doing that."
Robertsonforget
Oof. College party tricks. Yikes. I remember nothing.
Duck and Roll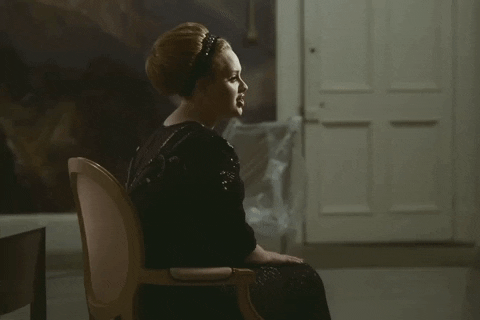 Rolling In The Deep GIF by Adele
Giphy
"I am double joined on most of my body, I just say 'autobots roll out' and twist my body in terrifying ways into a small cube."
crappy-mods
Pistols at 14
"I got shot in the wrist by a jammed CO2 powered BB pistol at my 14th birthday party. We thought that we had gotten it out or it fell out but it had not and healed over quite quick. Twenty years later I have the power to hang magnets from my wrist that look like magic and set off very sensitive metal detectors!"
Butt-Spelunker
The Unusuals
"Opening beer bottles and wine bottles without their typical openers. ie using an empty can or lighter to open a beer bottle or banging a bottle of wine off a wall to get the cork out. Or getting out the cork of a wine bottle that's been pushed completely inside the bottle."
"Useful party tricks are always the best and often needed!"
Alternative-Public32
Magic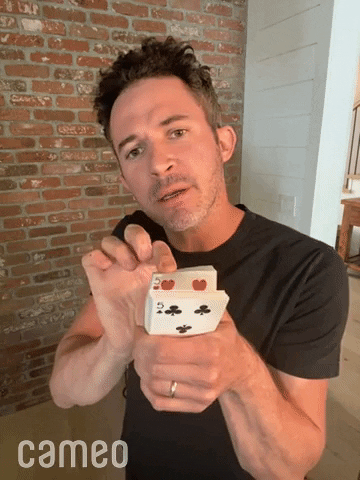 Justin Willman Netflix GIF by Cameo
Giphy
"Card tricks. It's been years and someone still wants to know how I made their card appear."
Strong-ishninja
Play Turkey
"I often go to bonfires or scaled down versions where a fire is present. I can hold my hands in the fire for a much longer time than most people due to my job working with molten glass. It's a fun way to shock people when you reach into the flames and grab a half burnt piece of wood or something like that. I have yet to play chicken with someone but I think it's a credit to the people I hang out with that they aren't dumb enough to try"
coderedmountaindewd
I gotta try a few of these.
Who am I kidding?
I'm too old.
Do you have any tricks that leave guests astounded? Let us know in the comments!
Parties can be great, but they can also be way too much to deal with—especially if you're tired or don't know everyone who will be there.
Having a good excuse on hand to get out of a party you don't want to go to is always a good idea.
Redditor Bianca_di_Angelo asked:
"What's a fool proof excuse to skip a party?"
Yeah, no.
"In the wise words of Rachel Green, 'I wish I could, but I don't want to'."
- leese216
"Phoebe's brutal honestly also featured in 'Sorry I'm late, but I left late'"
- Et12355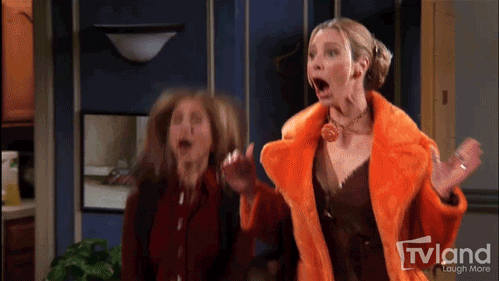 Jennifer Aniston Friends GIF by TV Land Classic
Giphy
Mom Said No
​"'My mom said no, sorry"
- Deleted Account
"I'm gonna try 'my cat said no, sorry'"
- Listen-bitch
No Friends, No Problem
"​If you don't have friends you can skip all the parties."
- ChunkyPillow
"Extroverts hate this one weird trick!"
- havron
Do A Caesar
​"Caesar: Decius, go tell them Caesar will not come."
"Decius Brutus: Most mighty Caesar, let me know some cause, lest I be laugh'd at when I tell them so."
"Caesar: The cause is in my will: I will not come; That is enough to satisfy the senate."
- NoStressAccount
Keep It Simple
​"Just say you're not feeling very well. Leave it at that."
- MiddlesboroughFan
So Much Poop
"​Explosive diarrhea"
- nsmith0723
"This works and absolutely kills any followup questions. Dead stop. And reduces the risk of of being invited to future events."
- Sticking_To_Decaf
"'Hey. I just violently sh*t myself. I'm thinking that going out in public isn't really a thing for me today.'"
- Darth_D**k_Fingers
Boundaries Are Great
​"You don't need a foolproof excuse. Set your boundaries and decline the invitation"
- puppymonkeybaby79
You Know I'm An Introvert
​"My social battery is low. Just gonna chill by myself"
-WorstLuckChuck
​Family Time
​"'Family coming in' my go to"
- Sea_Sea3831
​When All Else Fails, Absurdism
​"Say 'Sorry I gotta go milk my cat.' and give no further explanations, that should stop the whole party problem."
- Hacker_N00b
Hopefully you won't need them but, if you do, here's a great selection of ways to get out of any unwanted parties.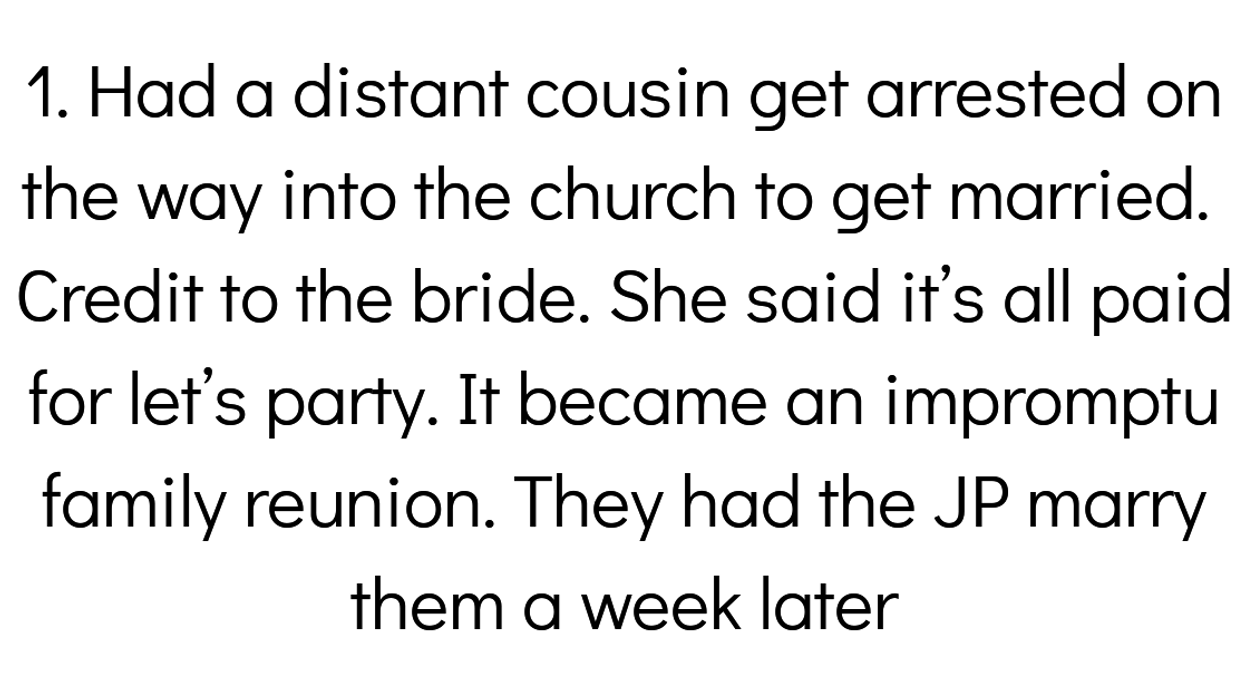 Weddings, and the festivities leading up to them, are a major milestone in many people's lives. The sheer stress and effort that go into planning a wedding are usually enough to make people realize they should try hard not to screw things up.
Sometimes that isn't the case though, and when things go wrong they often go very, very wrong.