It's hard to imagine for someone who didn't live it, but not everyone grew up with a kind and loving childhood home.
So much so, Redditors were able to fill a whole Reddit thread with examples of bad parenting, some of which are startling.
Redditor FiForYourAttention asked:
"What screams 'I'm a bad parent'?"
Confidentiality Who?
"I don't know if this really screams it, but I absolutely hate when adults tell other adults their children's shameful secrets for no reason. Even strangers! It tells me those children probably don't feel like they can trust their parents."
- 50637
Trust Issues
"I had a pretty horrible thing happen to me during my senior year of high school. I called my mom sobbing, and the next day I found out she told her two best friends and multiple teacher friends of hers. I also found out she and my older sister were laughing about it with each other."
"I never tell her anything anymore. At least anything important."
- Training-Ad171
What Kid?
"Zero interest in the kid. Doesn't care what they do or what happens to them as long as they don't inconvenience them."
- JustinChristoph
Lack of Accountability
"Never saying sorry to the kid when the parents make a mistake."
- SuvenPan
Break into Teams
"Triangulation. After the divorce, one of our parents immediately weaponized our relationship against the other. I'm 32 and still unweaving all of the details in my brain."
- BugzFromZpace
Breaking Decibels
"My mother used to get up in my face and yell at me for trivial things. She would also spit on me while yelling."
"Yelling at a kid is traumatic for the kid. Don't do it. There are better ways to communicate than yelling."
- rainbowblack79
Physically Abusive
"I volunteer at and have had student placements at a children's hospital and we've had patients with serious brain injuries due to abuse (shaking, attempted drowning, etc.). So yeah I'd say those parents are pretty bad."
- Tapestry-of-Life
Desiring Fear
"Your own children being afraid of you, no child should be afraid of the person that looks after them nearly 24/7."
"I really don't think it clicks till adolescence either when you look back and realize that you really were terrified of your father 24/7 as a child."
"Or it's weird when you realize that not all children hate their fathers."
- LimitlessTVShows
The Blame Game
"Blaming your own mistakes and regrets on your kids."
"Or living vicariously through your children because of your own mistakes and regrets."
- LilKaySigs
Broken Record
"Saying the same things over and over again like, 'You're such a disappointment' and 'I wish I had a daughter instead' and 'You ruined my and you're mother's sex life.' This is stuff I heard for years."
- FERRARI308GTSI
Disregarding Mental Health
"Saying 'You're too young to be depressed' and ignoring red flags from mental illnesses."
- EclecticMermaid
Invalidation Tactics
"Invalidating your child's feelings, struggles, and/or mental illness in favor of 'you don't know what struggling really is' or some form of 'back in my day' or 'you kids are so weak.'"
"You have just robbed your child of support, told them their feelings do not matter and informed them that you are not a safe person to confide in."
- Acetamnophen
Punishing Adult Children
"Punishing adult children when they don't do everything you say by silent treatment or nasty texts... and days later acting like nothing happened and saying , 'You never let go of things.'"
- kabive2044
Never Going Home Again
"Your kids never visiting once they move out or go to college."
- ashton_yaste123
Hindsight 0/20
"Ironically, never thinking you're a bad parent."
- RandomHeretic
These examples will bring back dark memories for some.
Hopefully there will be another Reddit post where people describe what positive parenting looks like.
Keep reading...
Show less
Parenting is the exact opposite of easy.

I'd like to believe all parents do their best.
Some? Maybe not.
When we all look back, there will be mistakes and consequences.
I suppose that's life.
That's why we have therapists.
Redditor AlexDescendsIntoHell asked all the parents out there would fess up to a few things.
"What is a seemingly harmless parenting mistake that will majorly f**k up a child later in life?"
I don't know where to begin with my parent's mistakes.
Thankfully I'll never procreate.
Lies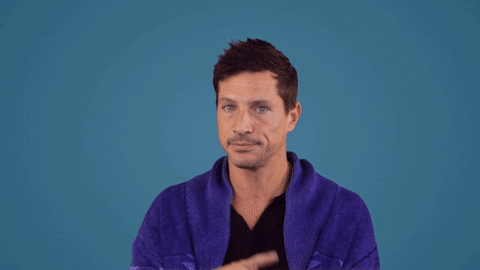 Lying Simon Rex GIF by Simon Rex / Dirt Nasty
Giphy
"Telling them that the family members who are mean to them or neglect them, love them."
everybodylovesmemore
Relationships...
"Anytime a child is playing with a child of the opposite gender, and they respond 'Oh who's your boy/girlfriend?'"
"That s**t completely stopped me from even speaking to girls until damn near high school."
GoldenBruhtado
"I just saw this happen in front of my eyes not too long ago. My aunt started teasing my 12 year old cousin because she found out that a girl he was friends with had a little crush on him."
"Welp, that friendship ended right then and there. My cousin was obviously super embarrassed (of course my aunt made the big announcement in front of a bunch of people). I was so mad at my aunt. Like, what the f**k did she expect?"
REDDIT
Listen
"Being over protective as a parent. Or just not listening to your children."
Eveleyn
"To tag onto that... never treating your children as adults."
"My girlfriend is 23 and despite being entirely independent of her family, her mom treats her like a child still."
"As in too-immature to make her own decisions, inferior to her/not equal (she was recently told to 'learn her place'), invalid in feelings, emotions, etc..."
"This invalidates her self worth, her opinions, her views and stances, etc... It's wildly damaging, and extremely toxic. She can't hold an adult conversation with her adult daughter, and it's extremely frustrating."
BeingMrSmite
But why?
"Discouraging them from asking questions. Yes it can be annoying to keep hearing 'but why daddy/mummy?' But I've met far too many adults who admit they stopped asking questions because as a kid their parents would shut them up or be like 'there he/she goes asking questions again.' Inquisitive minds need that fostered."
rccrisp
Get a Life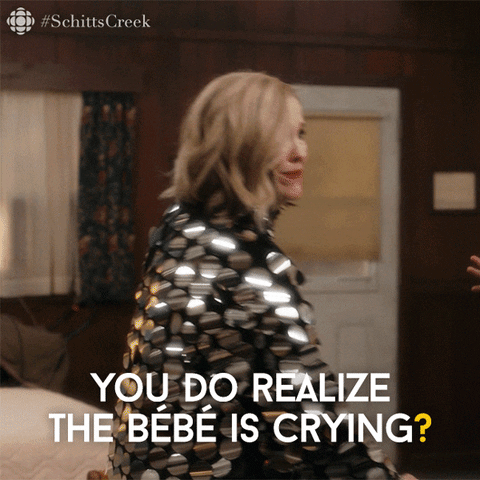 Comedy Crying GIF by CBC
Giphy
"Not having a life of your own beyond being a parent."
"Your child isn't responsible for your happiness—you are. If your build your entire sense of self-worth around your child 1) there's a good chance your child will grow up to resent the pressure 2) you're setting an example for them to be codependent in their own relationships."
cornofears
Being your own person is so important and so ignored.
Back Off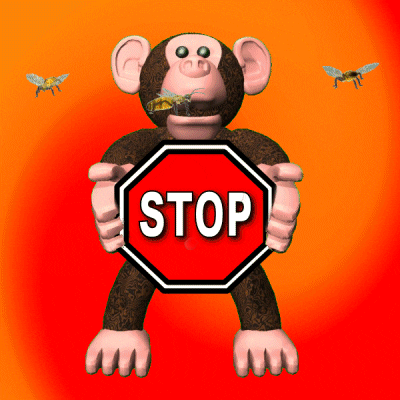 Stop It GIF
Giphy
"Not stopping when your child says 'stop.' Whether it's teasing, or tickling, or wresting. Kids who have parents that don't respect their boundaries always seem to end up being the biggest d*cks and bullies because they've learned they don't have to respect other people's feelings."
OfficeChairHero
Absentees
"Never showing up for events. I remember my parents didn't come to most of my chorus concerts. It really sucked to see my classmate's families cheer them on while my parents were absent. I brought home one of my chorus program papers to show my parents and I found it in the trash the next day... I was sad because I wanted to keep it but seeing it in the trash, I didn't want it anymore."
"I love my parents and I don't blame them for not showing up. they are small business owners and it was hard for them to find people who could work for them whenever I had concerts or anything. it still hurt though... :( also the replies to this are very sad, i'm sorry that a lot of you guys went through similar experiences."
"Also my mom is a clean freak, she'll discard or move any stray papers laying around. she probably didn't think much of it, she might not have even realized what it was (she can't read english that well it's her third language). after i told her she apologized to me, so it's okay."
"I thought I should add that my little sister and grandma would come to them but my relationship with my grandma isn't great... it's just not the same as having your parents there if that makes sense."
mousely
Be Better
"Creating an environment where you tell your kid their feelings aren't valid just because they aren't the same as yours or your kid processes their emotions differently than you."
"Angrily telling your kid they are too sensitive/dramatic/theatrical/hormonal/etc is just going to mess your kid up and encourage them to bottle emotions up to avoid upsetting you, and is going to lead to major communication issues."
"Also, constantly pushing an intelligent or self motivated child to work harder and harder and do 'better.' You're setting your kid up to be a perfectionist, which can be incredibly damaging to his or her mental health in the long run."
dreamer4659
here kitty kitty....
"When I was four my parents adopted a kitten. Of course I had never seen anything quite so delightful before and I could barely keep my hands off the little fur ball."
"So about two or three days passed, I get up in the morning and walk out and ask 'Where is the kitten?' And my parents told me that he died - implying that my roughhousing had killed it. I was terrified to touch an animal for several years." thereafter."
"In fact they had simply given the kitten back to the people they got it from."
thomoz
Learning Curves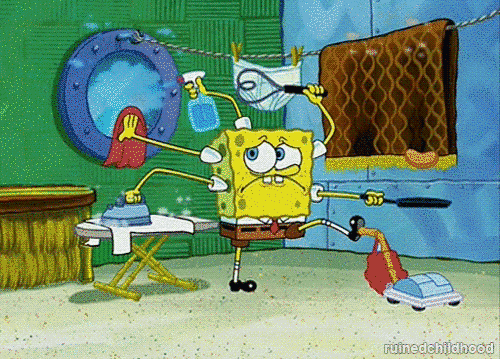 Cleaning Chores GIF by SpongeBob SquarePants
Giphy
"Not having them do chores."
"My parents pushed me to be academic - so doted on me hand and foot as a kid to make more room for study. When you're too young and stupid to know any better you think it's a blessing."
"When I moved out to Uni I didn't really know how to clean, when to clean, what to clean with, how to wash clothes, how to get them dry etc. The only thing I could do is cook and binge drink."
"That's no way to bring up a kid, and its a steep learning curve doing all that stuff for the first time in your early 20s. It sounds like a super lame answer, but make sure every kid does their fair share of chores."
REDDIT
Sounds like parents are clearly on learning curves as well.
Do you have anything to add? Let us know in the comments below.
Keep reading...
Show less
Parenting is tough, and there is no such thing as a perfect parent.
Adults will always make honest mistakes when it comes to raising their children. Unfortunately, some of their misled beliefs about child raising can have lasting negative affects into their kid's adulthoods.
Redditor u/AlexDescendsIntoHell asked people to open up about how their parents unintentionally hurt them, by asking...
"What is a seemingly harmless parenting mistake that will mess up a child later in life?"
Keep reading...
Show less
Parenting is definitely not an easy task.
Parents are responsible for the wellbeing of a tiny human from the time they're born until they grow up and move out on their own.
They're bound to make a few mistakes along the way.
Some mistakes are definitely more hurtful than others, though.
Reddit user amklair asked:
"What are some of the worst parenting mistakes your 'well meaning parents' made while raising you?"
Profanity
"Getting mad at me for saying 'bad' words."
"Getting mad at me for swearing I can understand, but my dad once flipped out on me because he thought I said 'penis'."
"I said pianist."
"But even if I had said penis, getting angry with a child for using the correct anatomical term for the male reproductive organ is f**king ridiculous."- pmme_your_lbits
Perfection
"They were pushing me to be 'perfect'."
"By 'perfection' they meant the girl that:"
"Never raises her voice, always does as she is told to, is everyone's pushover."
"Has the best grades at school but never gets higher education or a job and goes straight to becoming a stay-at-home mom, is smart but not feminist."

"Doesn't wear make up, doesn't go out with friends, only women that don't care about their family do these."
"Spends all her life with her family as close as possible."
"Has social skills but only limited to relatives."- DirladaDiraladada
Praise
"My parents made a lot of mistakes but I think the one that really fits here is praising me for being really smart."
"As long as I could show that I was smart, I got praised."
"Working hard didn't matter."
"Barely working at all didn't matter."
"Once I got older and actually started to struggle with a few things, it was like someone took a hammer to a bottle inside me labeled 'self worth'."
"My identity was based around being smart and just instantly understanding everything."
"When that went wrong, I struggled."
"Working to understand something was an entirely foreign concept to me and just wasn't something I found myself capable of doing."
"If I couldn't instantly get or do something, I dropped it."
"I also felt like crud."
"I learned it was easier to just not try because trying and failing hurt a lot while not trying and failing didn't."
"I also managed to succeed in most things with barely any effort."
"I dunno."
"It's stupid and hard to explain."
"Sorry."- namenamesname
Forgetting
"On my 4-year birthday, my parents decided to baptize my brother."
"They had a big party with everyone from my family and stuff, and no one wished me a happy birthday."
"I know they didn't think about it at all, but it's something I remember very clearly, I cried myself to sleep that night."- ketchupisasmoothie
Sheltered
"Holy crap was I sheltered."
"I was super sheltered to the point where when I got to the 'real world', I had no idea what to do."
"Hell, I'm 28 & STILL don't know anything."
"I never got to hang with friends thus affecting my social skills, my mom would constantly degrade me if I couldn't figure out a problem even she couldn't do."
"For example, one of her favorite insults was "C'mon Chad, we're not re-inventing the wheel!'
" And yes, I am a Chad I might as well say."

"Everything that we would do, always had to revolve around what my mom liked."
"It makes me feel like my hobbies are garbage & aren't worth the light of day."
"She constantly interrupts me when speaking just to talk to someone else, which makes my words feel like they're worthless, like something that holds no value."
"It's made me feel......empty & to be honest."
"I hate talking about my feelings because I feel like I don't know how to describe them without sounding like an emo 16 year old."- TheNekoMatta
Clean Plates
"The clean plate rule and super strict diet."
"Now finish everything on my plate with compulsive relentlessness and have a really hard time moderating snacks."
"A neighbor once felt so sorry for me that she gave me a small bag of chips for my birthday."
"I hid under my bed and ate them."
"This does not lead to a healthy relationship with food."- streamstroller
No Explanation
"Never explaining their decisions and reasoning."
"'I'm the mom, that's why'."
"Never apologizing when they made mistakes."
:Showing love with material things."
"Teaching me to be so polite that I couldn't say no to anything or stand up for myself."-egirl25
"This."
"My mom's favorite was 'because I'm the parent and you're the child."
"I swear I heard it at least once a day."
"All it did was make me rebel more/ probably do more dangerous things than I normally would've because I thought she was saying no just to be mean instead of explaining that certain actions could hurt me."-kvrnbrch
Un-constructive Criticism
"Telling me I was a good writer, then when I asked her to read things I wrote, being told 'that has plot holes big enough to sail an aircraft carrier through'."
"No further detail, no help, no identification of what exactly the hole was."
"Fifth grade writing contest, I had been writing ongoing stories in a world I had created."
"Was gonna write up a new bit or recycle an old one in that world."
"Mom decided she'd write her own story in my world with my characters and make me turn that in."
"I didn't make it past the first round."
"Gave her a story I wrote later on for her to look over."
"She gave it back, having rewritten it."
"All my complex sentences were reduced to subject verb object."
"The flow was gone, the tone was gone, just choppy words left."
"I hate everything I write now, but everybody tells me to keep doing it because I'm 'good' at it."-DraconicArcher
Punishments

"My grandparents had the philosophy that if one kid misbehaved, all the kids got the same punishment."
"My mom has stories of coming home from some after school activity, having done absolutely nothing wrong, and getting spanked the minute she walked in the door, then sent to bed without dinner because her brother had done something that was completely unrelated to her."
"How screwed up is that?"
"At best, it pits your children against each other and causes them to act out toward one another to avoid being punished."
"Is that really what you want as a parent?"
"A seven year old beating on his five year old brother to avoid having his own ass beaten?"-830_L
Expectations
"Constantly upping the bar if I made B's then A's became the minimum."
"I watched my siblings once, oh then I got to watch them every week."
"Nothing was ever good enough."
"I workout oh well your doing it wrong, I hated running."
"I try to pray and be active in my faith, I'm 'too into it'." (
"Really wasn't they just didn't like anything that told them no."
"All of this was to supposedly push me to achieve more and be stronger and instead I just gave up on trying because what's the point if getting B's which was really hard with my ADD wasn't good enough why bother trying for A's.-gsp1991dog
"My internal monologue: 'why bother doing the best for a lot of effort, when I can do decently with a lot less effort, and get yelled at the exact same no matter the result?'- just_a_random_dood
Bottle It Up
"Sometimes a kid just needs to be upset and have a parent listen and sympathize/empathize instead of approaching feeling negative emotions like a problem that needs to be fixed."
"My brother and I were never allowed to be upset or angry or sad without being just hounded to death about needing to just let things go and think positively."- CamembertlyLegal
Superficial
"I was one of those 'model gorgeous' kids and my parents basically made my worth about my looks."
"I now have an eating disorder and really low self esteem because I was taught my accomplishments didn't matter as long as I looked pretty."- ThornyThong
Abuse

"Always my dad:
"Forced us to SWALLOW a bottle of liquid soap when I said bad words."
"I thought this was what it meant to have your mouth washed out with soap until I was eighteen."
"Made us eat off dirty dishes when they weren't completely washed."
"Made us sit at the table till our plates were empty when we wouldn't eat."
"Sometimes we were there till past midnight or one in the morning."
"Told me that being bullied in school was just teasing and kids messing around, and that if it was bullying I obviously did something to start it."
"Threatened to kick my brother and I out of the house."
'When I told him about books I was writing he would criticize them to the point that they were no longer mine."
"Ignored the fact that my sister had a learning disability and refused to allow my mother to get her the help she needed."
"Yelled at me when I nearly broke my leg and had to have and x-ray, told me if my leg wasn't broken I was grounded because x-rays are expensive."
"When I had to get an echo-cardiogram because of a potential heart problem he told me I'd better hope I had one because of the cost."
"I could have been dying!"
"Refused to take my sister to a doctor after the treadmill fell on her, because 'she wasn't hurt that bad'."
"Her collar bone was broken."
"That's not all of it, but that's all I care to share so yeah."
"Not as bad as others, but it was traumatizing for me as a kid."- amfdiat
:Anyone else had their own wooden spoon with their name on it?"
"I can tell you, my mom spent a lot of money on wooden spoons because she broke so many on my butt."
"Now I got a butt of steal."- Hammertime400
"Being shamed, them being selfish, manipulated by both parents, things like that."
I"'ve been abused for years and my mom didn't figure it out until me and my sister moved out and into my dads."- oil_in_oil
Standards

"Maybe not so bad, but apparently only four year olds cry and teenagers aren't allowed to cry if they are panicking."- BiroAceDragon
Lack of Discipline

"My parents were both brought up by very strict parents."
"They didn't want my sister and I to feel so sheltered or restricted, so they, pretty much, let us do and get away with anything."
"We never had any real chores or schedules, and so we missed out on learning some critical skills."
"Things like time management, impulse control, procrastination, laziness are things I still struggle with to this day and I am 30."
"I also have a terribly hard time making decisions, even about simple sh*t."
"I have a deep fear of conflict and confrontation."
"My parents are amazing and I love them so much, but I wish they had been more demanding of us as kids."
"I would be a more successful adult if they had been."
"I have been working my ass off to fix these problems of mine."
"Getting a little better every day."
"Also am trying to do that with my 2 sons."
"I want them to have good work ethic, and self motivation so they can be as successful as possible."- Night_Samurai
Staying Silent.
"OH boy am I late, but this is very relevant to me."
"My sister was never the smartest academic wise."
"If social smarts were graded she'd be all A*s."
"She also never tried that hard and I could see why, her school was really sh*t."
"We went to different secondary schools."
"However, this pissed my parents off to no end, mainly my dad."
"They tried motivating her, mainly via threats, and when that didn't work they just gave up on her."
"No positive encouragement in my house."
"Then comes me, pretty smart academically, in one of the best all girls schools in the country."

"However, at the time, I was horribly depressed and had little to no friends."
"My parents saw me as a model child, so to keep me from going astray my dad would always say 'you don't want to end up like your sister, do you?'."
"As my grades were the only thing going for me, I agreed."
"Cut to 2017-19, I start to see my sister as a person, not a dumpster."
"She's moved to my school and thriving."
"Although my dad did manipulate her into taking chem instead of history, which she later failed but that's another story."
"My social life picks up but my grades droop a bit."
"Dad ain't happy."
"Cut to now, after a series of happenings, including my dad going all out verbally abusive to her, my dad and sister hardly speak, one convo in the last 5 months I think."

"My dad only cares about my physics predicted grade, C/B, my worst predicted, and not my very good ones, such as an A*/A** in history."
"So now I feel like my dad doesn't care about my successes, apart from the ones he can compare to my sister, which he still does a lot."
"Now you may be wondering, where's the mistake?"
"Well reader the fault lies in my mother."
"During this time, she did nothing to stop my dad."
"Thinking standing up for me or my sister would make things worse."
"Even when she says she will talk to him, she never does."
"And that sit hurts man."
"It hurts even more when she tries to make it about her feelings being hurt, when her oldest daughter, 18 at the time, is literally being verbally assaulted by her husband for wanting to get away from him."
"She had the best intentions but ended up breaking mine and my sisters trust in her almost completely."
"Not to say my dad did nothing wrong, he's a manipulative c*nt and I'm pretty sure he's aware of that."- ohdear11829
As we grow older we tend to realize that parents we thought had all the answers were just figuring out as they went.
There are some things we can give a pass... but some we will have to discuss in therapy for years.
Maybe even group therapy.
Keep reading...
Show less
Former child here. Parenting is hard, but being a kid is even harder. Everything parents do affects children for life, and little things like constant criticism add up.
itallwenttitsup asked: What's the worst thing you've seen a parent do that will f*ck their child up for life?
Submissions have been edited for clarity, context, and profanity.

Keep reading...
Show less