Boo! Are you scared yet?! You should be, the spirits and their ilk are listening.
The paranormal is a thing. Yes, sometimes our minds do play a trick or two on us, but you cannot discount the ghosts and the unrested dead.
Death does probably get a little boring, so you gotta keep it lively and haunt a few of the living.
That was the point of Beetlejuice. Wasn't it?
Redditor u/DrRiffs wanted to discuss the spirits by asking:
What is the craziest paranormal experience you've had?
I can feel the "others" pretty consistently. For some reason they seem to visit at night because of course they would. I can mostly detect any and all noises. And I know its not the house. Who can agree?
The Slam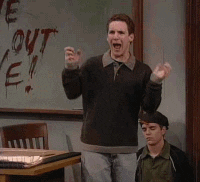 Scared Boy Meets World GIF
Giphy
"My dad's gun safe slammed shut and i was the only one home and laying on my bed."
Merry Spooky Christmas!
"We were visiting my in-laws around Christmas and we were chatting in their den, having some drinks and catching up. They had a Christmas tree in the corner of the den. Nobody was sitting near it. My husband and father in law we sitting in lounge chairs and I was sitting with my mother in-law on the couch on the opposite side of the tree. The two dogs were napping between us. We were all at least 6 feet away from the tree."
"All of a sudden their Christmas tress begins to violently shake. Like someone grabbed the trunk and was shaking dust off of it. A few ornaments fell to the ground and then it stopped. It shook for a good 10 seconds. The thing is, we were the only 4 in the house, the dogs were sleeping on the couch with us, the tree had been up for at least a week so no woodland creatures hiding in it and nothing else in the house shook. No glass clinking, no other rumbling sounds, just the tree."
"We checked the news to see if there was an earthquake, we checked online (pre smartphones) and the newspapers and no reports of an earthquake. We also live in an area where earthquakes are rare. So I have no clue what shook the damn tree. We all saw it, the dogs slept through it. They did not give AF."
Resembling Jesus
"High school girlfriend says she saw an old man in her house in the study. I laughed it off because her house was no older than 20 years old and how could it be haunted. I jokingly said she saw a wooden carving her parents had that resembled Jesus because she described the man of having a big white beard. A few weeks later I was walking from the stairs and into the kitchen were she was sitting, out of the corner of my eye I see an older man sitting at the head of the table in the dining room."
"I tell her but have to rule out my claim as the seed of belief may have been planted in my head. Months later her friend from Brazil was visiting. My girlfriend and I are fooling around upstairs and her friend burst through the door crying. In Portuguese my girlfriend asks what's wrong and her friend says she was listen to music with headphones walking around on the main floor when she ran into an old man with a white beard in the study."
"There was absolutely no way my girlfriend told her friend as she wasn't a believer in the paranormal and didn't make a big deal about it when she told me. To this day it is the one case in my life where I have to truly believe we all saw something in that house."
Yak-bak in a box
"I've typed it up several times on this sub so I'll make it quick. Home alone, hear my brothers voice in the attic calling my name, go check it out, find the source, it's a malfunctioning Yak-bak in a box (he obviously recorded years ago, claims not to remember), the light in the attic pops and goes out, almost break my leg getting out of there. Sat in the driveway til my parents got home. I don't consider it paranormal — and all rational explanations, but I felt a deep sense of dread up there, like I was about to be harmed."
What my Buddy Saw...
Season 1 Omg GIF by America's Got Talent
Giphy
"A buddy and I saw, as clear as possibly could be, a white orb appear out of the air, slowly float up through the trees, and disappear. I can explain the entire thing in detail if anyone is interested. I'm not a superstitious or religious person, but I've never heard a good scientific explanation. Ball lighting might be the best possible explanation."
- OSUfan88
Now these are the situations that require vodka. And thank God those type of spirits were created. How can anyone get through these type of situations sober?
Tap Tap Tap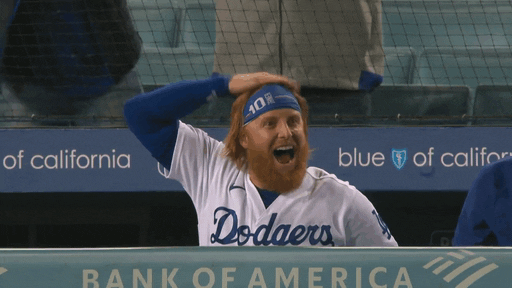 Happy Los Angeles GIF by MLB
Giphy
"I fell asleep in a hospital waiting room and I was waking up with my eyes closed, when I felt someone tapping on my head, like fingers playing a piano. I opened my eyes and nobody was there."
Just Me
"I jolted awake one night when someone forcefully grabbed my arm. Turns out it was myself. My heart was racing and I was so shaken that I didn't get back to bed that night. No hissing though and I was definitely asleep."
When at the Depot
"Couple months ago I was exiting a Home Depot parking lot and saw a big truck coming in, I immediately knew what was going to happen and said out loud "driver has a blue hat and will honk the trucks horn twice while turning" as a way to actually believe myself if it did happened. Well guess what? "
"I couldn't see the driver until the truck cleared the entrance but when he did, I saw that he had a blue hat and did honk the horn twice as he was turning right beside me. Felt like an idiot for the whole day for saying out loud what I thought it was gonna happen, but felt weirder when it did really happen."
Super creepy...
"Horses are weird. I grew up on a horse farm with a large indoor riding arena. If there was an accident, like a horse breaking its leg, we would lay a tarp in the arena, bring the horse in if ambulatory, and wait for the vet to give their shot, "off to the glue factory" my dad would say."
"Roughly 500 meters past multiple walls are where the rest of the horses stay indoors. Anytime there's a horse who's sick or dying they often whine and kick stalls. One time a border's horse got the shot, and out of nowhere the entire barn just started screaming. Multiple horses bellowing and scrapping the stall doors with their hooves. It sounded like an equine massacre."
"Some were so upset they broke into sweats and were just huffing away. It was cold so when I opened the barn door to go back to the house, all the steam and condensation from the horse breath and sweat left the barn at once. Again, these horses had zero chance to see and could likely barely hear what was happening, and the neighing went off like an explosion. Super creepy."
Old Lady Ghost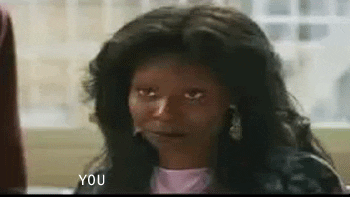 whoopi goldberg ghost GIF
Giphy
"When I was in patrol, responded to a disturbance call at an apartment building with my then partner, walk in to see an elderly woman with her back to us, leans her head back and screams, than proceeds to walk into a wall and disappear! Looked as real as anything, looked at my partner and he was white as a ghost lol, never spoke of it with him or anybody till now."
- hm41
I'm calling an exorcist. There is only so much fun and games to be had. Sometimes the dead need to learn to rest. Get me some holy water.
Want to "know" more? Never miss another big, odd, funny, or heartbreaking moment again. Sign up for the Knowable newsletter here.

Keep reading...
Show less