Belief in the paranormal has long been a polarizing topic.
Some people absolutely swear by the existence of life after death, citing all kinds of experiences and articles that supposedly attest to the presence of ghosts and spirits swirling around all of us.
Others, though, couldn't be bothered by the whole idea. They refuse to entertain stories about interactions with the undead. They find any rational explanation possible to explain what actually happened.
But there is a third group. These are the people that were once naysayers, but began to believe when they had an experience of their own.
When it happened to them directly, no amount of rationalizing could make them conclude anything other than a total acknowledgment that the paranormal is out there, and it's moving.
People who came around shared their experiences on Reddit.
EwokalypseNow asked, "Skeptics of Reddit, what moment in your life convinced you about the existence of ghosts/the afterlife?"
Plenty of people discussed the times they encountered fallen loved ones after their deaths. They couldn't believe when they felt a familiar presence, voice, or even physical feeling.
That Smell 
"I lost my cousin to a tragic car accident. I hadn't seen him in about 5 months prior to the Accident. I was in class when it happened and I sensed his favorite perfume. It felt like he was standing next to me in class for about 30 minutes."
"When I got out of class, I had a bunch of missed calls/txt msgs snd voice mail from various family members who were trying to inform me of his death. This was five years ago and I still sense the perfume whenever I think of him. It makes me smile, even now."
-- afspoty
Last Ditch Effort 
"Me and my gf had an elderly friend who got sick and died rather quickly, my brother called the next day and asked if Ron was ok?"
"My brother had a vivid dream of him in the hospital, he knew what room number he was in, Ron told my brother to take care of his diabetes."
-- Casegreen222
Stay Away 
"My (then) partner's sister passed away and the power went out twice at her viewing. After a few days, we went to her apartment to gather her things and we kept encountering minor inconveniences on the way.. enough so that her mom said 'I don't think she wants us to go today'"
"five minutes later, flat tire."
A Final Goodbye
"A few days after my mother had passed away I was at the park with my boyfriend at the time and my mum's little dog. I had just let the little guy off-leash to go for his run when out of nowhere I had this overwhelming feeling of being enveloped by the most absolute, pure love and comfort. It felt like my mum was all round me, very hard to explain but almost like when you hug someone and you just feel them and their energy surrounding you."

"I felt completely at peace and had this resound feeling that everything would be alright. I rationalized my experience by telling myself it was just my grief over missing my mum so much and went about my day as usual without telling anyone (other than my partner who was with me at the time and didn't share my experience)."
"The next day I was at home with my older brother; the previous days events completely forgotten by now. We were hanging out in his room when, of course, the topic of mum came up."
"Him: This is gonna sound crazy but I had the weirdest thing happen yesterday afternoon, outta nowhere I just felt completely at peace and like she was here with me"
"Me: *just about cut him off mid-sentence* That's not crazy, I had the exact same thing happen to me yesterday too!!"

"Turns out we had both 'felt' our mum and the feeling complete love and comfort at the exact same time. To this day I don't have a rational explanation for it. My brother and I hadn't spoken to each other at all the day it happened, and the following day was the first time we sat down to chat."
"I like to think it was our mum coming to say one last goodbye and let us know we were gonna be okay"
-- DespicableCi
Other people didn't focus so much on the ghosts they knew. Instead, they touched on their encounters with the unknown spirits that, for whatever reason, chose them.
Free Babysitter
"When I was a baby, we lived in a very old, creaky house. My mum was half convinced that it was haunted as small things, toys, medicines, and pieces of jewelry kept going missing. Sometimes she swore that I was interacting with thin air. She thought that perhaps it was a mischievous child ghost."
"One night, my mum put me to bed, she gave me a blanket and a pacifier, and left the room once I was asleep. An hour went by and I was awake and crying. She came in to soothe me and found that my pacifier was missing. She thought I spat it out or flung it out of the cot."
"She searched the room, pulled the cot apart, shook out all my blankets, checked my clothes and could not find the pacifier. Mum, probably sleep deprived, decided she was going to scold the ghost."
"She put me back in my cot, left the room, closed the door and in her best mum voice said sternly 'that is ENOUGH. You give that back RIGHT NOW.' She waited a few moments, and I stopped crying. Mum came to check me again."
"My pacifier was back in my mouth."
Haunted Highway
"I never believed in any ghosts or paranormal sh** until i saw something that couldn't be explained by anything else. Theres an old dirt road i take sometimes it passes by a really small cemetery, like 10 gravestones, that sits unfenced at an intersection on the road."
"One night while driving home in the middle of the winter i saw a naked old man dancing at the stop sign kitty cornered to the cemetery, he was so thin his skin looked like it was tightly wrapped around his bones, and he had this sad look on his face despite his lively movement."
"I thought i was seeing things, until i saw him again in the spring. I was driving down the same road at night going about 120km/h when he slammed on my car window with his fists, i swerved into the middle of the road and then back into my lane. Theres no way a person could've been at the same speed as my vehicle, yet i saw him clear as day."
"I pulled over got out of my car and looked around with a flashlight to make sure there wasn't someone or something there that i didn't see. Nothing. I went home a bit on edge. The next morning in the same spot was a fresh dog carcass with its head missing. I don't drive down that road at night anymore."
-- undeadpimp69
Hearing From Afar 
"2000s, laying down to nap mid day, drifting off at the edge of sleep, and suddenly I hear a SCREAM that jerks me wide eyed awake, startled scared shitless, and has me looking inside & out of my empty apartment, it was freaky, but when I found no 'screamer,' I assumed I just had a weird dream/REM brainfart event even though I was just drifting off to sleep.
"Then my fiancee calls me from her car and starts chatty chatty chatting while I'm still getting my head straight, and when she pauses for a breath I ask 'Hey.. um, You didn't happen to just scream really loud, did you?....' She says, 'Well I did a minute ago, this guy driving was being a jerk and I was super aggravated and I just screamed.... Why?' - She was miles away."
"I'm a skeptic. I had a couple of weird experiences that I don't know what exactly happened. It's weird, unknown, I don't dismiss it, but I don't say it was a ghost, spirit, or telepathy either. It's still more reasonable to assume the events were a strange confluence of naturally occurring events."
-- fanamana
And for some reason, there were several stories that involved dogs.
In some, the dogs themselves were haunted. In others, the dogs were the ones who first noticed the presence of something beyond.
Still Prowling Around 
"We had to put my 15 year old dog to sleep less than a month ago. We have wooden floors at our house and his nails always made a little clicking sound against the floor."
"I've heard him walking around the bed twice since he passed."
A Reason Why 
"Our dog died a year ago. We buried him in the garden with some nice flowers 'covering' the burial so no one really notices, but we know."
"A week after we buried him, a robin came by. We never noticed it in the past, and now from time to time the robin shows up."
"Unlike most birds in the wild, this robin comes and sits very close to our patio where all other birds stay in the garden and swoop away when we get near or go in the garden. This specific robin doesn't show fear and it feels like it comes from time to time to say hello, hang around for a couple of minutes, then leaves."
"My girlfriend is kinda convinced it's our dog reincarnated coming to say hello once in a while. Personally I don't believe in afterlife ghost or whatever. Dead is dead. It is all in the mind."
"She is the same way, but in this case we just like the idea of the robin filling up the gap our beloved dog left behind. Just makes shi**y things in life more bearable."
Chihuahua Bait  
"I was sick and home alone one day, for context I had a room with a closet with no doors. I was chillin with my Chihuahua, Tasha, and suddenly hangers started flying out of the closet."
"Then we would hear something in the other room so she would run out there to bark and then hangers would start flying again. It was luring the dog out of the room!"
"Luckily my grandma lived right next door so even tho I was sick I packed Tasha and I up and ran over there."
-- ke1-8ey
Perhaps this list didn't mean much to you. Maybe you have a reason to explain each and every one.
But have your head on a swivel in case something ever comes your way.
Want to "know" more? Never miss another big, odd, funny, or heartbreaking moment again. Sign up for the Knowable newsletter here.
Keep reading...
Show less
I think everyone has gone through an explained paranormal experience, whether they realize it or not. I know I have--my dad died at a haunted hotel which was then featured on Ghost Adventures. Weird flex, but I couldn't not mention it in this article.
Anyway, whether or not you believe in the paranormal is up to you, but I'm pretty positive that every single person has questioned their beliefs on the matter at least once. Here are a few pretty wild examples of paranormal happenings, courtesy of our friends at Reddit.
U/andrebotelho asked: What is your best ghost/paranormal experience story?
​First up, you can't go wrong with haunted houses. They're number one on the creepy list for sure.
You should've left the moment you saw clown paintings.
Camping at a friend's family property with a group of friends. They had a huge dingy shop full of old tools and old furniture that was super creepy. Dirt floor, clown paintings in the loft (not even kidding). We stayed up late drinking by the fire and I was the last one awake. Went to go pee on the side of the shop and stood about 5 feet away looking inside through the window.
There was a florescent light on and I noticed what looked like a piece of paper or dollar kind of floating around. I thought it was a moth at first but it was moving in a very flowing figure 8 pattern that was very rhythmic. It reminded me of dangling a carrot. I watched it for maybe 20 seconds, which felt like forever. Then it quickly floated back to the corner of the shop where it was dark. There was also a wood chair near the corner that added to the creepiness. Could have been a moth though.
I sat back down by the fire to finish my beer and have a smoke. No one else was awake so I played robot unicorn attack 2 on my phone for a while. I noticed my friend Mark pop out of his tent to pee, then go back in to go to sleep. I decided sleep sounded good, so I went to my tent and feel asleep.
The next morning, we were having breakfast and Mark said," I saw you guys sitting by the fire super late, how late did you stay up?" I told him I was probably 2 or 3 am. Then he said," who was up with you?" I told him I was the last man standing. He said," I got up to pee and saw you on your phone and 2 people over you're shoulder watching you play". He said one person looked bigger so he thought it was one of our friends, who was a bigger dude. He said the other person was taller and skinny, but none of us are noticeably tall, or skinny.
Freaked me OUT!! We still camp at that property once a year, but I don't go in the shop, and I go to sleep whenever my wife decides she's tired.
Sounds like someone is a skeptic....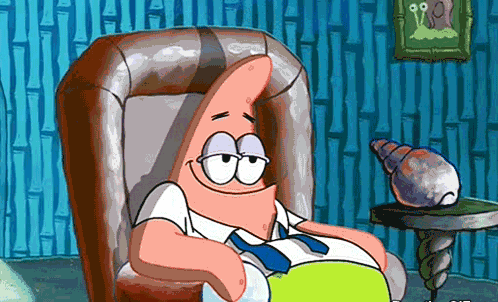 laugh lol GIF by SpongeBob SquarePants
Giphy
My brother's bedroom was next door to mine growing up. One afternoon, he asked me what I was doing the previous night that made me laugh so much. Confused, I pressed him for details.
"About 3 am last night, your laughter woke me up. It sounded like you were pacing your room, too. Pacing and laughing."
At this point, I told him that I wasn't home last night. I'd been at a friend's house. He went pale.
To this day he swears blind that it was my laugh. I have a very distinct laugh, apparently.
As a New Englander, I can confirm that all the ghosts check you out.
Small but weird: I rented a room in a New England farmhouse, grad school. First night, about two in the morning, I had a very, very clear feeling I was being checked out by some sort of house spirits but they approved. I went back to sleep.
First time my girlfriend came over, she sat up in bed. I asked what's up, and it was almost word for word, something was checking her out but there was no threat. A few weeks later my brother came over, next morning, unprompted as he came downstairs he said he felt like something was checking him out at night but it was OK. A new housemate, later, said the same thing his first morning. None of them knew each other, it was weird.
TL;DR: four guests in an New England farmhouse said spirits checked them out the first night.
​A lot of times, people can sense ghosts just by the energy of the space.
See, this is the real reason why we work from home.
I had just started a new job. The building I worked in was really old, definitely pre-war. I had to stay a bit later than I normally would to get something done, and by the time I was packing up to leave, my floor was pretty empty. I needed to use the restroom before I left, so I walked over there, and as I approached the door I saw someone else open the door and go in. I remember vividly that they were wearing a pink shirt and khakis, because that's what I was wearing, too. I was also mildly annoyed, because I don't like being in the bathroom when someone else is in there.
After deciding I still definitely needed to pee before the commute home, I entered the bathroom. But when I got in, it was completely empty. I don't know how to describe the energy in the room, but it was very tense. Completely silent. I remember being able to hear my heartbeat. After standing completely frozen for what felt like 10 minutes (it was probably like 15 seconds), I turned right around and left.
I had nightmares about that bathroom for weeks. It seems so simple and uninteresting compared to a lot of other peoples stories here, but it really shook me. There was something definitely off about the whole thing. Glad I work from home now!
Definitely LARPers.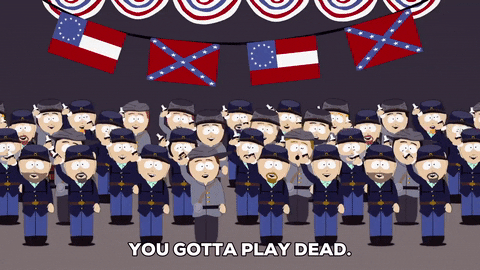 civil war reenactors GIF by South Park
Giphy
I've got a few from my grandparents ranch, the original house was built in the early 1800s and the graveyard from the original family is still there.
When my family first bought the property the previous owners were still living there for a few weeks until they moved. My grandpa was out riding around and saw a guy from a distance dressed in slacks and a white shirt/suspenders, my grandpa assumed it was the previous owner so he drove up to say hi. As he got closer the guy walked behind a bush and seemingly disappeared into thin air. He told the previous owner about it and he asked "was he wearing a white shirt and suspenders?" Apparently they've seen him a lot wandering around in the evening, almost always where my grandpa saw him too.
A few months later when I first visited, me and my cousin were playing PS2 in the living room around midnight. There is a huge sliding glass door facing the backyard & barn. I notice two people walking around outside with what looks like rifles and civil war caps. It looked like they were marching almost, eventually they kept going into the darkness while me and my cousin were shitting ourselves in silence.
Nothing really happened for the next few years besides footsteps and weird feelings. I would hear super loud footsteps at night and assume it's someone walking into the kitchen, I got creeped out so if someone else was awake I would take that opportunity to go get food. When I realized no one else was awake I ran back into my room lmao.
Fast forward to when I lived there during college, I had my own little cabin down the road and it was really creepy, but cool. One night I had a friend over and we were up pretty late. We heard some footsteps on the gravel outside and then louder footsteps on the front porch. Then I saw a silhouette of someone through the window walking around. I jumped up to go make sure it wasn't some methhead but when I walked out front there was nobody there. And it's an open area so there would be no place for anyone to run or hide. Safe to say we didn't get any sleep that night.
That's about all the super creepy stories I have but plenty of your typical paranormal things have happened over the years. This was on the Devils Backbone in Texas btw, if you know the stories of that area you know it's a creepy ass place.
TLDR my families ranch is either haunted or civil war LARPers keep fucking with us
This is actually kind of sweet.
In 2012, my grandmother suffered a major stroke resulting in hospice in her home with her children, grandchildren, great-grandchildren by her side. Friends and family were able to come by freely and spend time with her.
I was very close to my Grandma and was lucky to be able to share much of this time with her. For anyone that has ever been through hospice with a loved one, you will understand how hard this type of thing can be.
One night I was sitting at home in my office catching up on some work, when all of a sudden the room filled with the scent of perfume. I'm not talking about a faint smell, I'm saying it was very distinctive and strong throughout the entire room. I stopped everything I was doing and said out loud (to myself) "Something is wrong, that is Gram!" I had not spoken to my family that day, but felt an urgent need to send a text message to my uncle (whom was staying with her) to ask "you guys ok?" This was at 11:20PM. I got a response right away saying "might want to come say goodbye. Not ok." I quickly rushed over.
Upon arrival, the living room where my family was congregated was very silent filled with blank faces. Without saying anything I walked straight to my grandmother and kissed her on the forehead, saying I love her. She was still warm ... but no longer breathing.
I told my uncle that I was there because Grandma had brought me there. I asked when she passed and he replied saying 5 minutes before I sent my text. This puts the perfume in my office at nearly the exact same moment.
Now, I'm going to say that I was born into an Irish Catholic family, but I am in no way a religious person. I would have been the first person to discount this type of story if you told it to me. But, I must say, this experience had me thinking that there really is something more out there.
I felt it.
Confirmed: babies can see ghosts.
Back in 2001 there was a show called The Amazing Race, and my then wife and I were watching the first ever episode. While my son played on the floor. As the episode ended I thought to myself that my mom would have loved this. (My mom had passed away about a year earlier.) As soon as I had that thought, a cold chill ran up through my body starting at my feet and up through my head.
At the same time my wife said "this is something you and your mom would have done, and probably won." We both laughed partly because we both had similar thoughts and partly because it was a sad reminder that she was gone.
Right then my son, who was about a year and a half old started waving at the ceiling saying bye and bye-bye. He often talked to the "ceiling" and would stop playing and sit and look up at it, so we started asking who was there and what were they saying, just kind of playing along with his game. He wasn't saying real words yet but we wanted to encourage talking so we'd listen and ask questions that he'd "answer".
This time when he started saying bye-bye we asked who was there and where were they going, just kind of normal play-along stuff and he was saying something that the closest I can spell of what it sounded like was annel or anyul. "Ok tell anyul to be safe."
A few months later I had out an old photo album and was laying on the floor looking through it. My son came "walking" over saying hi hi and laughing . I said hi back but he wasn't talking to me. He started chatting with a picture in the album and was waving and "talking" to it. The picture was my moms official graduation picture from nursing school. He had first met my mom when he was six months old and only a couple of times between then and when she passed, but he was carrying on a conversation with the picture.
I asked him "Do you know who that is? Who is that?" He put his finger right in the middle of the picture and said "Anyul... ANYUL!" and started laughing and talking to her again. He knew what angels were... is that what he was saying? I don't know.
True story.
​You ever meet a mean ghost? How about a ghost that's just plain petty?
It was HIS room.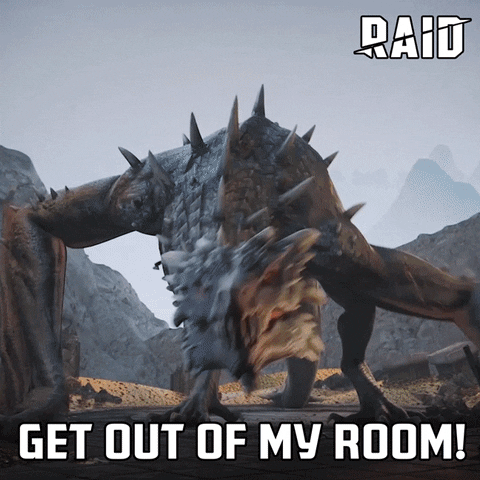 angry get out GIF
Giphy
When I was young, I lived in a broken town called Uniondale, in the outbacks of the Karoo in South Africa.
The house I lived in had several long corridors.
One day, I went to my room to play with my toys, and when I walked in, this random guy was just sitting on a chair in my room, he told me to get out, and he told me that this was his room.
So I ran to my mother and told her about it, but when she stormed into my room, the man was gone.
Fast forward a few months, I was in the kitchen baking a cake with my mom, when several potatoes literally rolled into the kitchen from the corridor. No joke, they rolled into the room as if they had their very own momentum, but my mother and I were the only ones in the house at the time.
Fast forward a few more months, my gran came to visit.
After a few days of staying, she ran into the living room telling us she saw a guy walking down our corridor, she described him, and I noted that her description fit the guy that was in my room.
We moved out not long after.
Can confirm, this is the best way to get rid of ghosts.
My mom has tons. But I'll just tell one that makes me laugh.
We lived in a pretty haunted house. Many people heard/felt stuff. Actually the first 3 houses on our street were haunted but that's another story.
Anyway, my brother and I were gone to our fathers for the weekend and my mom was watching Jerry springer in the living room. She hears the tap in the upstairs bathroom turn on and after dealing with this sh!t for years at this point, she just yells "you can turn the water off cause you're not f*cking scaring me!".
Water shuts off. Haha
I don't know how she stayed alone in that house but I laugh at the thought of my mom telling the ghost to knock it off. Lol
Ok, this ghost definitely had a bone to pick.
We lived in a haunted house and my friend and I both 12 year olds at the time. We were playing in our living and in the coffee table stood an artificial plant. I set my soda down and all I see is drips of what I assumed to be blood coming from this plant. I immediately ran to tell my mom and to not scare us she told me that it was paint.
A priest came and a couple of her friends to see the plant. My mom was hysterically crying and the guy grabbed the vase and looked inside the vase only to find ripped up pics of me and my sister covered in blood. No one lived with us so this was unexplainable. Also, my mother would wake up early for work and see a woman in a white gown go to our room and disappear when she followed.
Honestly, my best advice if you experience a ghost sighting is to just treat them like human beings. Don't be scared of them, just let them do their thing. And if they start to bug you, then smoke cleansing is your friend (just don't use white sage- it's endangered).
Or you can just tell them to f**k off. That works too. Either way, paranormal experiences are bound to happen. Brace yourself for these experiences- they'll surprise you.
It is amazing that people can make a bucket load of cash from being in pursuit of things in life. Sure you have bounty hunters who chase the bail jumpers and criminals. And then there are all those nutty weather people who chase tornadoes, and twisters. But chasing ghosts? Now that is special. Ghost hunting isn't just an A&E special; it has become a profession and serious passion. Proving the afterlife is a serious task. So let's hear about the progress.
Redditor
u/MaxBuddyRoo
wanted to hear why it may not be the best idea to chase the spirits by asking....
Ghosthunters of Reddit, what was your scariest experience yet and why?
Dial tone...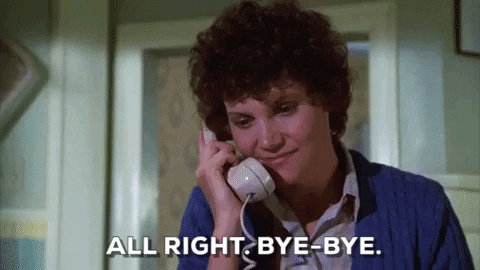 dial tone goodbye GIF
Giphy
They ain't gonna reply now. This is prime ghost hunting time.
Red Seeker
Not scary, more funny but my wife is an aspiring (extremely) amateur ghost hunter and she once thought it a great idea to download a thermal camera app on her phone to maybe locate cold spots of a spirit she's convinced inhabits our residence. She was super excited to see how intensely cold our dark closet was and that's where it must reside, no amount of argument could convince her a smart phone, no matter how smart, will not read heat signature. until I told her to turn off the lights and suddenly everything, including us read just as cold as the dark closet.
8 years old living in the hills of Appalachia....
Since there are no true ghost hunter responses, here is my ghost story (if you even call it that).
I was roughly 8 years old living in the hills of Appalachia in Tennessee, near Norris Lake. We had a two story house: the basement with garage, fireplace/wood storage, utility room with laundry. Second story had the kitchen, living room, 3 bedrooms and one bath. My dad was a single parent working at the metal factory. My sister was 3 years older than me and at a different school. We were the only 3 people living in the house. One day near summer time, she had school and I didn't. I unfortunately had to stay home by myself.
I was in the living room. I just made and ate some microwave food and walked into the living room to watch cartoons. As I lay on the couch, I notice this... for lack of better description, formless... semi transparent white thing enter the room from the basement. It moved fast and it noiseless. It did not interact with anything in the room. I froze and couldn't move. It circled around the ceiling 5-6 times before retreating to the back hallway.
I told my sister when she came home but she didn't believe me. I don't remember bringing it up with dad. That was the only time I've had anything close of an encounter with a ghost. Even then, I still blame my alone child mind. It could have been anything. It wasn't enough of an experience to make me believe. I still don't believe. I want to, but nothing has given solid proof that they do. I have even been into some pretty interesting places.
As a police officer, I was called to an abandoned psychiatric facility. Two kids were seen going in and never came out. Went inside. All the equipment had been removed and it was just graffiti and vandalized doorways left. Never found those kids, but also never found a ghost.
Had a 911 call from abandoned house oncd, which happens apparently. No phone line, no power, nothing set up, and the address was correct. Could have been a dispatcher messing with me but I believe it was just a disturbance in the existing taps to the property.
Shadows
I think they're always fairly scared of everything when it's dark.
A Police Story
The only rationalization I can come with is police officers deal with a lot more than any normal person would: people hyped up on drugs, deaths, murders, car chases, shootouts, and they have access to places that are usually off limits. One day it could be reassuring an old lady that the mail man is not spying on her and the next you could be going to a call where a 16 year old daughter is sitting criss cross applesauce, in the middle of the her bedroom in the dark dressed in her mother's wedding gown where she reaches into her own eye socket and plucks her eye out, putting the dangling orb in her hand and squishing it like Korean popping boba. So it's no doubt always being on edge, always expecting this could be the day you die could easily create a higher experience for the paranormal.
"We are watching you"
My team was investigating the Burlington County Prison in NJ. Unnerving place. Has a huge painted eye over the door into the cells that says "We are watching you" over it. Has mannequins in cells. Very weird vibe. We are science and IT and photography types. I battle myself and everyone, despite having had paranormal experiences personally, that it is impossible to capture evidence of these events. I don't think we have any means to adequately measure these experiences in science and think they're purely personal.
Anyway, we had everything. Sound recorders everywhere. We had full spectrum cameras. We had an X-BOX laser grid that accurately mapped any moving, dense matter in a room in a 3D comp program. We had a ambulance, the Black Betty, that we ran everything into and converted into a home base. Pretty cool stuff. Anyway, we spent hours investigating the location and there was nothing. No experiences. It was dead.
So we decide to pack up. We are split up. I'm on the first floor with another member. Two members are on the middle floor. And another member is going into the basement to turn on the lights. We collect everything before we turn the lights on. Right as I turn off the last audio recorder, my friend gives the okay to switch on the power.
RIGHT as the lights go on, and we no longer have any recording or listening abilities, we hear a massive, earth shaking crash. This place is a museum. Huge cases filled with objects from when the prison was active. This crash shook the floor. It sounded like a huge display case was pushed over and smashed. I could feel it in the ground below me. I could hear glass smashing and scattering across the ground. I could feel the physics of it all. The sound of broken objects filled the whole prison. It came from below us. "F**K. Someone just broke something really expensive.
We are never going to get to come back here." As we went down, the two people in the middle floor were rushing up. "What happened up there?" "Nothing. What did you guys do?" They couldn't understand why we thought it came from the middle floor. But that is where we heard and felt it. They heard and felt it come from our floor. They searched our floor, we searched their floor. The guy in the basement came upstairs in a rush, having heard the massive crash come from the middle like us.
For whatever reason, we all felt this happen on different floors. We all were certain we heard/felt the crash from the floor below/above us. We looked EVERYWHERE. There was nothing. Not a broken case. Glass. Window. Nothing outside. I searched for an additional hour just because I couldn't imagine something that massive sounding, that physical, just not leaving a trace. Really broke my brain. I cannot for the life of me understand how this happened.
And left no evidence. I personally think the Prison was f**king with us. Because right before this happened, when were finalizing the investigation and saying things like "If you have something to say, now is your chance. We are going to leave soon." I joked to everyone and said "Watch. Once we shut everything off something crazy will happen." Well... I was right. It was utterly perplexing. The park rangers came in and looked too. Found nothing. They called a week later to confirm nothing was broken. WTF.
So Vanilla....
One time a few friends and I were camping out overnight in a local campground and started telling scary stories. It was like 3 am and we were pretty tired so as we were about to go to bed but out of nowhere a bunch of crows started cawing like crazy for 10 minutes and we had no idea what was going on. We decided to try moving our tent to a different location but the noise seemed to be everywhere. Eventually, we just said whatever and tried to go to sleep. The noise quieted down but then around 4 am I heard this really strange whisper in my ear.
I assumed it was one of my friends but everyone looked asleep. I saw that our tent entrance was unzipped and when I went to close it I looked out and just saw this slightly glowing figure way out in the distance above the lake. I swear it was like some lady in a wedding dress but I barely got a look. I was so terrified that I just zipped up the tent as fast as possible and went to back bed. It sounds pretty vanilla but I am so scared to look out of a window or something in the middle of the night and just see her again hovering all still like.
Be Seen....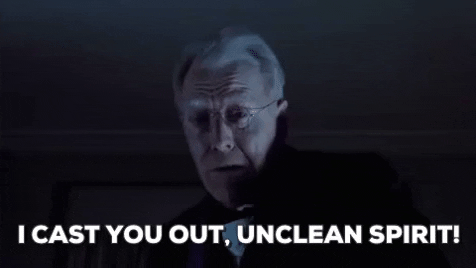 max von sydow priest GIF
Giphy
Why on every ghost hunting show are the hosts so hostile like they're gonna whip some ghost butt? "Show yourself! I know you're here!" Like every ghost is some malevolent super force instead of the guy who worked at the deli and just got stuck in this dimension.
Out of the Graveyard.....
I go Ghost hunting with my dad and neighbor, one time we went to my great nan's grave, I had never met her. As soon as we arrived, all 3 of us started to feel pretty weird so we sat down for the investigation by the grave. We set up all the voice recorders and EMF meters and started talking.
Once my dad introduced me I felt like something was touching me. My dad jokingly said "why not give him a hug?" But when he said that I felt arms around my waist, my whole waist went cold and tight but after a few seconds it stopped. We decided to leave after that although we kept hearing someone walking behind us, until we left the graveyard.
Queen Mary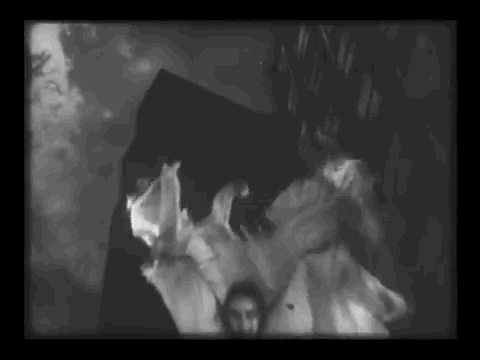 Giphy
My family and I like to go to haunted places and ghost hunt. We mostly do EVPs and sometimes we'll take pictures.
Mostly the scariest thing is actually catching voices of ghosts answering back. We've gone to places like The Queen Mary in Long Beach, The Cosmopolitan (and all of Old Town in general) in San Diego, and The Menger Hotel in San Antonio and have caught some really interesting things.
Want to "know" more? Never miss another big, odd, funny, or heartbreaking moment again. Sign up for the Knowable newsletter here.

Keep reading...
Show less
The paranormal is a constant in our lives. I refuse to believe every creek in a house is the house itself "settling", sometimes that is grandma trying to give a message, or a lost soul hollering out. And as much as we love shows and movies about this stuff... nobody really wants to be Whoopi Goldberg in Ghost. I'm already afraid that serial killers are lurking in the shadows. That is more than enough to worry about.
Redditor
u/chipit69
wanted to discuss the times the spooky has come knocking by asking.....
What's the most compelling 'paranormal' thing you've experienced? Did it change your worldview? (Serious)
balls of light....
Friend always said he had a haunted house and adjacent woods, said some wild stories that I never seriously thought to be true. During a sleepover he commented on seeing floating balls of light. I was the only one up when everyone went to bed, then felt weird and looked into the dining room. I saw a floating ball of light, which then rapidly expanded without a single sound and briefly blinded me. It expanded slower then light should have.
I have no idea what it was. Some kind of phenomenon, maybe? It mostly made me consider all the other stories he said that were much more extreme, like weird cryptids in the forest. He never said them in a manner that seemed joking or the like, just idle information.
Didn't change much. My other paranormal experience happened when I was so young the memory is much less reliable, although it was a lot more extreme.
Florida....
My grandma's boyfriend passed away and my mom and I traveled to Florida to help her make the arrangements. My grandma had a two bedroom condo in a gated community, so my mom took the second bedroom and I took the couch. I woke up at 4:19 am and heard old timey music. Figured my grandma was awake early and tried to go back to sleep. Then I heard shuffling down the hall. Figured my mom was going to the bathroom. But then I heard someone sigh and sit down in the leather recliner next to the couch that he always sat in. I immediately knew it was him.
Later in the day we visited his kids (not related to us) and my mom kept trying to get me to tell his oldest daughter. I told my mom I didn't want to upset her. She overheard and asked me to tell her. So I explain what happened. Her eyes got all wide and she looked at her husband. Apparently her husband woke up in the middle of the night, looked straight at her and told her her father was there and that he was ok.
That wasn't my first experience with the paranormal, but certainly one I could never forget.
"hey buddy, are you here with someone?" 
I was at a bar about 8 years ago, had a pretty good buzz going, and I walked down the hallway to the restroom, and around the corner comes a little boy. He was maybe 6 or 7, he had on black pants and a white button down shirt, and he had short dark hair. Now it's one in the morning, and there's a little kid in the bar. He stopped when he saw me, and just looked at me. I said "hey buddy, are you here with someone?" And he got this really shocked look on his face and.... vanished.
Like..he didn't move, he disappeared. However, as I mentioned, I'd been drinking so I just blew it off.
Cut to 6 months later, I started bartending at that bar. I was working day shift, and when the owner came in at 4 pm, I told him that I didn't know there was an apartment above the bar and it must suck to have to listen to the bar all night, especially with little kids.
He asked me what the hell I was talking about. I told him I'd been listening to the kids upstairs playing and laughing and running around all day. He walked me up to the second floor. It's not an apartment. It's a huge, empty room.
One night I was closing the bar at 3:30 in the morning, and I went to the bathroom before I left. I was the only one there, and the doors were locked. I hear knocking on the bathroom door and a little kid giggling. No one was there when I opened the door.
That Christmas, I bought a rubber ball and a toy truck and a doll and left them upstairs in the empty room. For the next several months I would hear the ball bouncing across the wooden floor upstairs while I was working. It made me smile. They were just kids, at least they finally had some toys.
Coin Clutter....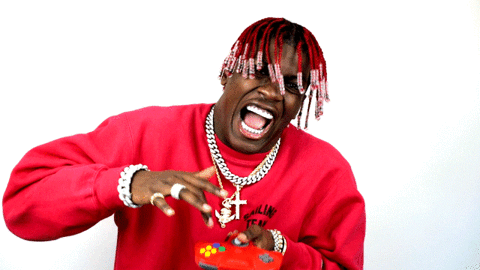 winning video game GIF by Lil Yachty
Giphy
The sound of change being stacked up on my glass-topped desk. I didn't have a pile of change in my desk but I could hear the clink of dimes and quarters moving around.
thunderstorm....
My maternal grandfather famously saw ball lightning in his room during a thunderstorm when my mother was young. It came in through the wall near the ceiling, floated around the room a bit and then left through another wall. It even left scorch marks on the walls where it came and went.
Apparently from that day on whenever there was a thunderstorm he'd make everyone in the house sleep together in the living room. I don't think he ever believed it was paranormal, but he was sure as heck scared by it.
In Basements....
My dad had a workshop in the basement. I was in bed sleeping and all of a sudden I heard some tools going off downstairs. I was trying to figure out why on earth my dad would be down there so late at night so I went to get up to investigate. As I passed by his room, I heard him snore. He was fast asleep (also he's deaf so no way he was waking up from the noise). Needless to say I ran back to bed and pulled the covers over my head.
My family also experienced a bunch of odd stuff in that house, like the workshop door handle jiggling or seeing a figure in the darkness. Even had our dog break into the house via the tiny basement window, shattering it and jumping the 8 feet to get in. That basement definitely had something going on and I've absolutely hated being in basements by myself ever since.
That House...
My sister and I were watching tv in my room when this black sphere a little smaller than a basketball appeared right below my ceiling. We didn't yell or run away, we watched it. Very slowly it moved down until it went past the foot of my bed so we couldn't see it anymore. We looked at each other and then we jumped up and ran downstairs.
Another time, same house, my friend had slept over. In the morning we were laying in bed talking about where we wanted to get breakfast.
As we're talking, a big bottle of coco butter that I had on my vanity mirror moved forward across the vanity about 6 inches and then shot to the floor. My friend immediately asked if we could go downstairs lol That house was built in the 1840's and we had so many experiences there, even my stepdad did and before that he didn't really believe in that stuff. I have a ton of stories if anyone's interested.
Almost Dead....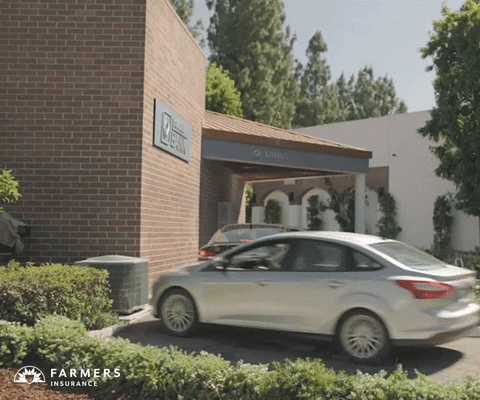 Car Crash Fire GIF by Farmers Insurance ®
Giphy
Not necessarily paranormal but I was waiting at a stop light about to turn left, the light turned green and normally I would just go, but for some reason I hesitated for like five seconds and just sat there as cars behind me honked.
I look to my left and a semi barrels through the intersection. If I would've gone I was dead. It's like my mind just blanked and something stopped me from going. Pretty creepy.
We Out! 
I've always believed in the paranormal. Years ago, i lived in this house, and we would hear bangs upstairs, and we would run upstairs. Then upstairs we would hear one downstairs! Sometimes we would come home, to find the fridge is sideways, or the chairs are all pulled out, and doors open. The tv, lamps and other stuff would be unplugged.
This other time, my brother was laying in bed (his story), and felt a pressure on his legs, as if somebody was sat on the bed, on his legs. He said there was an actual bump in the sheets where he felt it too!
Glad we moved, lol.
Norman?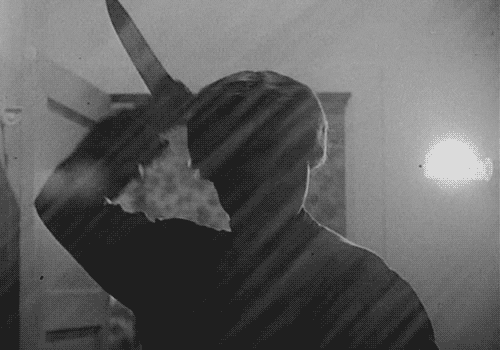 Movie Stabbing GIF
Giphy
I stayed in a haunted hotel room. TV went wild one night and a woman appeared on the screen.
I was very skeptical and tried to figure out if it was a commercial but couldn't find anything online. That night I was woken up constantly by being lifted up onto my side, shaken, or outright hit in the stomach. It would feel like someone hit me with all of their might. I know I wasn't imagining it because it happened again the next night, and every night I stayed there that week. Freaky crap, but instantly made me a believer.
Want to "know" more? Never miss another big, odd, funny, or heartbreaking moment again. Sign up for the Knowable newsletter here.

Keep reading...
Show less
Haunted houses, looming ghosts in darkened corners, and unexplained sights and sounds of fallen loved ones are all usually the fodder of movies and books.
And yet they populate real life from time to time.
Thanks to the internet, a wide net can be cast to find all those people out there with their own stories of paranormal activity. Those palpable rarities are just begging to be shared to all who will listen.
A recent Reddit post rounded up those folks sitting on stories of their own.
One theme carried through nearly all of the posts: an experience like that sticks with you.
SalzyJ asked, "What was YOUR paranormal experience?"
Meeting Grandpa
"I was at work one night and my mom was visiting my newborn son and wife."
"I get home and my mom tells me she heard my dad talking to my son. My dad died 8 years prior but she swears up and down it was his voice."
"My wife heard it too but never met my dad, so she couldn't say much about it. Just that it was a man's voice."
"Then it happened again when my daughter was born."
"I really want to believe my dad is watching the kids grow up but I'll never know."
Confirmation
"I was visiting family and staying in a hotel with my boyfriend (husband now). The first night there we went to bed and I woke up in the middle of the night facing the window."
"I noticed there was a dark shadow in the corner of the room that looked human shaped."
"After staring a while I realized it must have been a floor lamp since that corner was kind of bare and that's the logical choice."
"I rolled over and went back to bed."
"The following morning I remembered this and turned to look into the corner where the lamp was and... There isn't a floor lamp there. The corner is bare."
"I mentioned it to my boyfriend and he went white."
"He told me that he woke up in the middle of the night because he felt like he was being watched and had to get up out of bed to go to the bathroom (I vaguely remember him getting up) to try and shake the feeling."
"It still sticks with me in dark rooms."
-- Lexocracy
Help From Beyond
"My father died less than 6 months after my daughter was born. She was not a good sleeper for her first year or so. Waking up screaming and crying at all hours of the night."
"My wife and I would trade times getting up to soothe her."
"One evening not too long after my father past I was having a dream that my daughter was screaming in her bedroom."
"In the dream I got up and went to her room, but before I got there my dad came out of the room and just said, she'll be ok' and kept walking away and the crying stopped."
"I shot up and and saw the baby monitor screen was on. It was on sound activated mode, so the screen only comes on when a sound it's over 60dB and goes off after 3mins of quiet. I get up and check and she's fine and sleeping."
"A little shaken, it took me a bit to get back to sleep."
"I tell my wife about the dream in the morning. She told me she heard her crying, but thought I'd gotten up to calm her."
"Still a vivid memory in my mind nearly 3 years later seeing my younger looking Dad coming out of her room."
-- Midtenn86
Truth in Dreams
"I had a friend who was very sick at the hospital this past Spring."
"I went to bed, and in that in-between stage where you're not awake and not quite asleep, I could sense him standing by the side of my bed. We said a few words to each other, and then he hugged me."
"When I woke up the next morning, I found out that he'd passed not long after I'd gone to bed."
"Many people would say it was just a dream, but I know better in my heart. I felt that he was actually there, and I felt the hug."
"He was one of the most caring and inspiring people that I'd known, and it was just like him to say goodbye to the people who loved him."
Former Residents
"Back when I lived in my very first apartment I would hear what sounded like a little child calling for their parent."
"Now at first I thought it was genuinely some kid who was lost because the complex was big enough for a kid to wander off from their parents."
"But the voice seemed to always be right next to me. It wasn't until I moved out that I found out a little girl was killed by her abusive father in the 80s."
Culinary Spooks
"I don't know if this qualifies as paranormal per se, but I was home alone one weekend, and decided to make myself scrambled eggs for breakfast."
"Took a full carton out of the fridge. Grabbed an egg, cracked it. Went to a grab a second egg, only to notice the carton was...fulI. Again."
"I just stood there and stared at the full carton for a few seconds (expecting one to disappear maybe? Idk), then I just threw them all out. Wasn't gonna f**k around with phantom eggs."
"There is probably a rational explanation but I know what I saw."
What Was Out There
"I once was laying in my bed with my dog at the foot of it. I was on the cusp of sleep when suddenly my dogs pop her head up and locks on to something in the middle of my room. Her head then slowly turns and follows something I can't see."
"Her head stops again and my backpack gets knocked over, after having been in the same spot for hours."
"Then all of the sudden a loud BANG on my bedroom window (I was on the second floor of the house). I ran out of that room so quick without daring to look at that window."
-- SalzyJ
A Tough Sell
"I am a real estate broker and flip houses. We buy old beat up houses, some of them are the worst of the worst as you could imagine."
"Anyway we bought one and went to see it today. It had been vacant for 10 years and when we went inside there was a blood stain on the floor."
"Come to find out that somebody killed someone in that house 10 years ago. Pretty creepy."
"My partner and I were taking walk through videos to share with our contractors and get rehab estimates."
"Both of us independently took videos, and both of our phones shut off when we panned over the area with the blood stain where the man died. This is going to be a weird rehab.."
The Fuzzy Middle Ground
"I was asleep and experiencing sleep paralysis so dreaming/hallucinating. A boy at the end of the bed was taunting me with poking my foot he hadn't quite touched my foot yet but was going to."
"It carried on for a while I couldn't move then he hit my foot and at that exact moment my partner kicked me in the foot in her sleep."
"I've never been able to figure out how my hallucinating matched up with a real life real time moment."
"I consider it to be paranormal."
-- Zkn0t
Was it a Casper?
"Got a second hand mattress when I turned 5/6, started having the same dream every night of a lady coming out of a house in the woods and screaming at some kids playing in a sandpit out the front."
"For two years I had the same dream and could even hear the woman screaming while I was awake."
"Mum ended up giving the mattress away to her skeptic friend who needed it for her son. I stop having the dreams and the friend's son started waking up with night terrors."
-- Aquadire
Parting Wisdom
"My grandma fell very sick with cancer. She fought and fought but it was too much for her. For the last few months she was bedridden in my room. I was about 14 at the time."
"One night she had passed. I woke up at about 1 am with a strange feeling. I felt a weird presence and at that moment I heard somebody speak. She said 'stay true' which was what she always told me."
"I didn't know it at the time but she has passed away and had spoken to me, her last few ghostly words before she left to go to heaven. To this day I still cry about it. Even while writing it."
-- nic24_ryan
Visionary Glimpses
"I can see the future sometimes. It's f***ing weird as shit. Not like deja vu, but also exactly like deja vu at the same time."
"I'll have a dream and not think much about it except 'oh that was pretty realistic' then what happened in the dream will actually happen. It's usually like 10 seconds."
"I don't really talk about it though because people will think I'm insane or exaggerating. It's f***ing weird. Happens like once or twice a month."
Just Taking a Look
"I was hanging out on a friend's back porch in a suburban neighborhood with a few people, maybe three other people, it was about dusk. This was during high school so before 2005."
"The back porch faced our over a small creek valley of open space. A blue green ball of light came zooming in over the open space from the left and stopped about 100 feet away, maybe 40 feet off the ground. It was maybe the size of a soft ball."
"Then it zoomed over to about 15 feet away and 15 feet up in the air and stopped for about two breaths. Then it shot straight up in to the sky and was gone in less than a second."
"The way it moved was weird too, it didn't hover or drift at all it just went from one point in space to another and then stopped. Not like it vanished and reappeared, I mean it moved so fast it kind of looked like that."
"But there was not slowing down or speeding up it just went. All four of us saw it, we talked about it a little bit not much, just kind of sat with the realization we'd been inspected by aliens."
-- Ahnamal
Ghost's Can't Handle Zippers
"I was hiking on a mountain that is supposedly sacred and haunted(Its in Indonesia). One of the rules there are no swearing on the way up and nothing we wear can be colored green."
"I didn't believe any of it so I just wore a green hiking bag and my friend swore all the way from bottom to top."
"During our first night camping, we started to hear unintelligible human whispering from around our tent. Afterwards something that looks like a human hand pressed against the tent and repeatedly tried to claw its way into the tent."
"It continued for hours and we could not sleep. The next morning, all of our shoes which were supposed to be neatly are arranged are everywhere around our tent."
"Never going there again."
-- jakartaboi18
Roadside Assistance
"I often question in my head if this was a dream or not, keep in mind I'm not a religious person. When I was about 3 or 4 years old my mom had fallen asleep at the wheel on a major highway and, being a toddler, I had no idea that was a bad thing."
"I didn't scream, or shout, or anything, but I remember looking out the window to my right and I saw the strangest thing: a school bus I think? filled with what looked like angels..."
"...but not angels like you see in paintings, glowing, skeletal figures with large wings, and they were staring back at me and I remember getting very happy and pointing and telling my mom what I saw."
"We made it home safely that day."
-- jakemistakes
Want to "know" more? Never miss another big, odd, funny, or heartbreaking moment again. Sign up for the Knowable newsletter here.
Keep reading...
Show less