So apparently we are in the endemic phase of this nonsense.
We have light at the end of the tunnel.
So what now?
Where do we go from here?
Normal seems like an outdated word.
How do we get back to normal though?
Is it even possible?
What are reaching back to?
Life pre-Covid.
Those were the days.
If only we could bring them back.
Redditor hetravelingsong wanted to discuss our new normal in this hopeful "endemic" phase. So they asked:
"What's something random you miss about pre-COVID times?"
I miss people being sane. Though that maybe election cycle issues not COVID. We'll never know.
I thought I was Alone...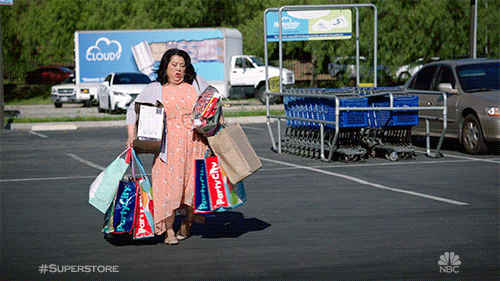 Black Friday Nbc GIF by Superstore
Giphy
"Being able to grocery shop after 11 pm."
Reading_Rainboner
"Hell yes. I miss the days where the Walmart across the street was open 24 hours."
Small_Tax_9432
let's just go...
"I miss spontaneity... everything now seems to have a barrier of difficulty."
iidosee
"I live very close to Disneyland so I have an annual pass. My friends and I would just go there after work and hang out and grab a bite to eat."
"Now, we have to reserve a day to go. And most of the time, the days are at 'full' capacity so we couldn't even reserve. I don't want to schedule to hang out at Disneyland for a couple hours for July. So yeah, I definitely miss the 'lets go eat at Disneyland tonight?' texts."
mymymissmai
Not til 24-25
"Functioning global supply chains. Ah, the product you want has got microchips in it? 9 month wait."
richard-king
"Minimum, I'd been saying for a while now that I wouldn't expect a true return to normalcy in terms of electronics prices till 2024-2025. Although Crypto crashing through the floor really took some of the pressure off graphics cards which I really appreciate."
statiiic
WTF?!?!
"How affordable everything was!"
Disastrous_Hour_6776
"Yep. Today I was bagging up my things at the grocery store and I heard the cashier say to the lady behind me 'thats $78.12.' She had -- 2 boxes of Kellogg's corn flakes, a carton of 12 eggs, milk, strawberries, raspberries, blue berries, a small cheese cake, English muffins, coffee, and a small whole frozen chicken that could maybe feed 3 people if the meat portioning was small."
SnowyInuk
Sushi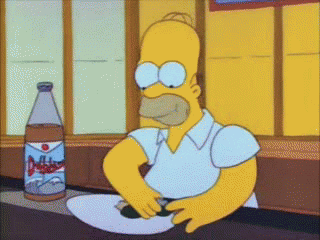 sushi GIF
Giphy
"My favorite sushi place. It was good quality, close by, kid-friendly, and not too expensive."
InannasPocket
All of this... it was a simpler time.
NASTY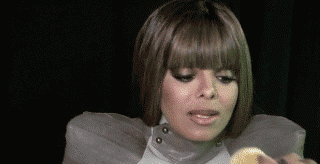 Janet Jackson Reaction GIF
Giphy
"As a retail worker, just how f**king NASTY some people have gotten."
DmitriPetrov*itch
"They applauded you for being an essential worker but won't vote for policies that'll raise minimum wage while insisting a wage cap for heavily paid employees."
sketchysketchist
CHANGES your DNA...
"Some of the people closest to me became very bitter and petty over the last 2 years. So many people have the 'crazy eyes' now."
__--__7
"So true and holidays with the family is like who has the biggest tinfoil hat building contest. How many jumps does your brain have to go through to think that the Covid vaccine CHANGES your DNA into the patented DNA so that the government now controls your body."
"So like vaccinated people now have a singular DNA set. I feel like I still have a chunk of my brain just broken off due to that comment alone. I was also told by same family member that I could never donate blood again due to the vaccine. I guess it is so my patented DNA doesn't affect people?? FYI my vaccinated butt just donated today fine and multiple other times after the vaccine."
tyreka13
Homeward Bound
"House prices."
adrianinked
"I'm resigned to never thinking I have a chance on owning property where I live. I'm 30 and just can't imagine it anymore. And I don't want to live anywhere else so, whatever."
Osdab2daf
"That didn't happen because of the pandemic. That was already happening regardless."
CH11DW
Oh Mickey
"All Day Breakfast at McDonalds."
hutch2522
"It was honestly hell to do, and not very popular. ITs margins aren't anywhere dinner and lunch specials. ON top of that, the temperatures are such that They require its own grill, meaning that if you have 2 grills in shop, you are down 50% of lunch capacity."
Freyas_Follower
Way back when...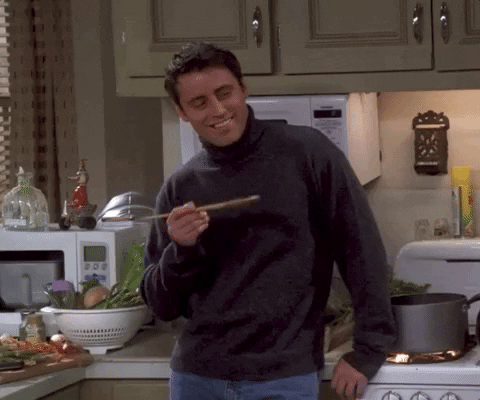 Season 5 Friends Tv Show GIF by Friends
Giphy
"Hanging out with friends. And I mean waaaaaay before Covid. Like 2006 back when I had some friends."
LoocsinatasYT
I miss the old days. Maybe we'll get back there.
Want to "know" more?
Sign up for the Knowable newsletter here.
Never miss another big, odd, funny or heartbreaking moment again.
Keep reading...
Show less
Let's not mince words here: the COVID-19 pandemic isn't over. While cases and deaths (as of writing) are in a decline, new variants are still appearing and the United States, alone, just passed the 1,000,000 death toll mark.
We're certainly living through a memorable time, memorable in the sense that it's never going to be scoured from our memories no matter how hard we try. There are things we've seen from our fellow man that'll stay with us and lesson we've learned through death tears that will educate us for future generations.

Reddit user, deorrox, wanted to know what awful observations you made during the pandemic when they asked:
"What did the pandemic teach you about people?"
The sudden change to how we worked and how we got to work was the first real eye-opener, the thing that made people all over examine their career choices and ask the question, "Why?"
Essential-ish
"They'll think I'm essential until I ask for more money."
steambuddy14
"Ah a fellow nurse?"
SuperArppis
Who Are The Real Essential Workers?
"It taught me that society can function when lawyers, stockbrokers, bankers, market analysts and the myriad of other office workers stay at home … but is totally screwed without delivery drivers, retail, health, sanitation and all the other 'essential' workers who get paid a pittance in comparison."
Bangkokbeats10
It's Tough Being A Teacher
"That a lot of parents have no idea how to parent and, worse still, don't like their kids."
Barbarella_ella
"...and most parents had no idea about their kids' behavior on an average day while they kept looking down on teachers and daycare workers."
Shot_Profession_4176
Crucially, the pandemic brought our eyes and critical lenses to our fellow man. How could we trust our neighbors to take our own safety into consideration when they weren't even placing their own in a spot of significance?
We Should All Probably Forgive "The Walking Dead"
"If we were in a zombie apocalypse, people would definitely hide if they've been bitten"
tonky_kong
"All my theories about zombie apocalypse have been shattered by the pandemic. People are dumber than I thought. There would also be a sizable population who will purposely go get bitten by zombies because they want to prove it's a hoax. And if there was a cure, there would be a sizable population that refuses it because they're convinced it's actually a government tracking device."
Vegetable-Double
"Karen with bite marks and towing two sick-looking kids who smell rotten is screaming about her rights being infringed upon after being politely asked to leave the store."
zaffrebi
We're Not As Collectively Smart As We Hoped
"Critical thinking is a skill MANY people do not have."
mmpmed
"Being comfortable alone is a skill many people do not have."
"I have a number of extroverted friends who lost their minds 2 weeks into the pandemic because they were alone in their homes. Now I am pretty introverted and even I'll admit after 2 years a lot of people rightfully were getting cabin fever but a surprising number of people melted down almost immediately."
Ok-Engineer1891
A Large Oncoming Of Dumb
"Never underestimate the power of stupid people in large groups."
Back2Bach
"Never underestimate the amount of stupid people.... stupid groups are easy to form when stupid is more than average majority"
Some-random-thoughts
If anything, the one thing the COVID-19 pandemic did was amplify the traits and natures we all already possessed. If there was good in you, that good was pushed to the absolute forefront. And if there was bad in someone? Well, there's a reason you probably stopped talking to that person.
It Wasn't Bad Enough
"That if something more serious came along, humanity is f-cked."
sami2503
"Arguably, the problem was that the pandemic wasn't serious enough."
BeABetterHumanBeing
"Yep. This whole experience killed any hope I had that we will take significant action to stop climate change. Scientists will probably figure out a way to mitigate the worst effects but seeing so many people I used to respect start believing in things that would be grounds for institutionalization if it wasn't a common belief instead of do the bare minimum to protect themselves did a number on me."
"Also if God forbid we got into WWIII I think we will see something similar. The seeds are already there. Right now it is just the crazies who think that Putin is the good guy and the people like Tucker Carlson are fueling it. It's easy to support Ukraine now when all you have to do is put a flag on your profile picture on social media but what if we had to bring back a draft? How many people would suddenly be against "protecting Hunter Bidens drug empire " rather than going to war?"
TPrice1616
Who Really Cares And Who Was Just Pretending
"It reassured me of who was a true friend and had my best interests at heart and who didn't."
"I had a falling out with 2 of my best friends, but it opened my eyes to the fact that their friendship to me was only conditional upon me doing stuff for them and/or when it was convenient."
jets3tter094
Deep Down, Maybe We Think We All Deserve This

"People are horrible"
Jazzyg707
"I work at a hotel and I think people have gotten worse since this started. It is better now but during 2020 I got screamed at by lunatics over tiny things when the news was talking about the days death rate in the background. That was an every day thing for a while."
TPrice1616
We'll never be the same after this. There's no way.
Strangely, we shouldn't.
The lessons we take and the lives we lost are a good reminder of the selfishness of our fellow man and the ruthlessness of the world when the chips were down.
Lessons learned through fire, with an importance that can never be weighed.
Want to "know" more?
Sign up for the Knowable newsletter here.
Never miss another big, odd, funny, or heartbreaking moment again.
Keep reading...
Show less
Many parts of the world are gradually lifting mask-wearing mandates in public spaces as the pandemic inches closer to the end.

Yet, not everybody is ready to ditch their N95s.
Some people are immunocompromised, and there are rising cases of COVID infections in certain parts of the world from newly discovered variants–which is enough of a reason for people to still cover up to protect themselves and from infecting others.

Curious to hear from strangers online, Redditor -Omegamart- asked:

"Are you still wearing a mask in public? Why or why not?"
Wearing masks has become convenient for reasons you would totally expect.
The Perfect Cover UP
"I wear one to school because I have a nose ring and we're not allowed to have nose rings lol."
– firesidepoet

For The Insecure
"Without a mask I'm just ugly. With a mask I'm mysterious."
– Whole-Recover-8911

Grants Personal Space
"I have an average face, but terrifying/alluring serial killer eyes.... The mask gets me my own personal space without effort."
"The wife says I have the dead eyes of a shark..."
– escape1979uk

Joy Of Anonymity
"Went into a restaurant for pick up a few weeks ago. Saw a couple of people I knew but didn't want to talk to. I was wearing a hat, glasses and a mask. They didn't recognize me at all. Easy to avoid them."
– agreeingstorm9

Still Under Construction
"I am going through getting dental bridges so its a nice way to hide half-broken teeth."
– aBadBug

These people wear masks for the reason why the mandate was instituted in the first place.
For Safety
"Yes. My wife is immunocompromised as she is a transplant patient so I don't want to pass anything on to her."
– SirGreenDragon

Out Of Respect
"My youngest is a PTA. So many of her very young patients had Covid. She herself had RSV when she was three months old and was hospitalized. We still wear mask in public because of those that couldn't survive this virus that hasn't gone away."
– TaterMA

It's Still Risky
"I wear a mask because I interact with a lot of people every day and I don't know which ones are immunocompromised and do not want to take the risk of getting them sick."
"Why does that anger some people?"
– sharkira

It's Been Proven Effective
"I'm the type of guy that gets bad colds every summer and winter. I haven't had one in over two years since wearing a mask."
"Also a fair number of my neighbours are high-risk; even if I don't come down with 'it' (even if I'm all jabbed and boosted), I'd rather not pass 'it' on to them."
– neohylanmay

Never Again
"I stopped for a while. I got Covid this week. I am triple vaxxed and healthy and it knocked me on my a**. I'm masking from now on for two reasons."
"I want to avoid getting Covid again, it sucked."
"if it was that bad for me, I can't imagine what it would be like for people more physically vulnerable. I want to reduce the spread to lower the risk for everyone."
– Astuary-Queen
Still In A Pandemic
"I wear one in public because covid isn't gone, people are still catching it, people see still dying or having to live with long covid and I fall into a vulnerable category. I don't trust others to do the right thing (isolate if positive) so I look after myself."
– LaraH39
It's Second Nature

"It's become a habit (I often put it on when I'm outside)."
"I work at a fast food restaurant."
"People won't talk to me as often."
– stinkylooloo89

With the TSA announcing they have gotten rid of the mask requirement on air travel, I'm still be wearing a mask.
I'm vaccinated, boosted, and I don't have an underlying medical condition that makes me vulnerable to infection, but wearing a mask on planes gives me a peace of mind somehow.
I've also gotten so used to wearing them as I've flown a lot, cautiously, during the pandemic, that boarding a plane without one would somehow make me feel naked.

Want to "know" more?
Sign up for the Knowable newsletter here.

Never miss another big, odd, funny or heartbreaking moment again.
Keep reading...
Show less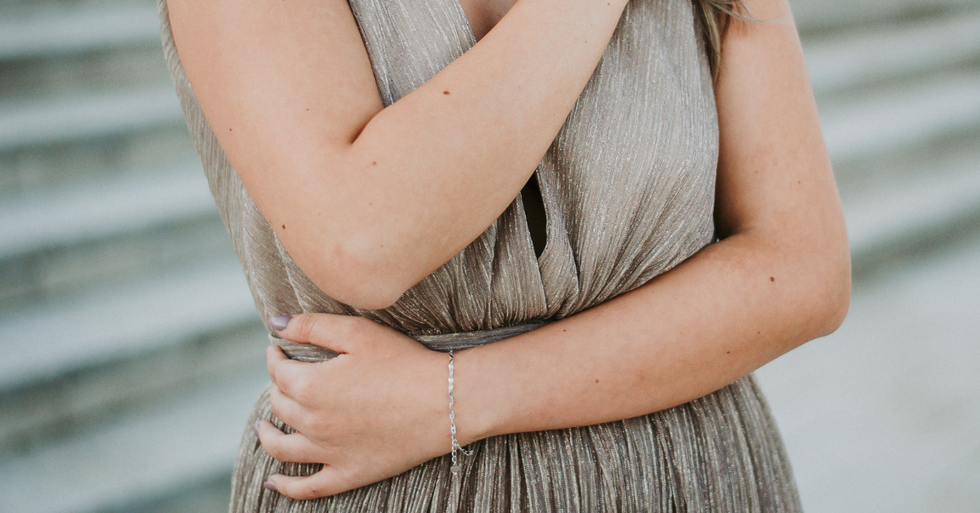 We can all agree that the pandemic was long and hard, and it took a toll on all of us in different ways. We all coped in our own ways, from leaving our jobs to losing weight to picking up new hobbies, and more. While we shouldn't be shamed for how we got through it, we […]
More
We've been dealing with the effects of the COVID-19 pandemic for two years now and for many, that time might as well be an eternity. The pandemic has robbed us of our ability to make plans and thus the ability to have something to look forward to.
Many still haven't seen their families. And many others are trapped in a cycle of work, sleep, repeat.
Then there are the people who've lost loved ones and there are far too many of those out there. It's a grief that may subside but it will never go away entirely.
People reminisced over all the things that we've lost after Redditor CucumberMo5725 asked the online community:
"What is one thing COVID has taken away that we'll never get back?"
"The ability to..."
"The ability to cough in public without thinking much of it."
Tanslee
Yes, I do miss being able to cough without terrifying the rest of the people on the train.
"The notion..."
"The notion that "we're all in this together."
YukariYakumo
It's quite clear that we are not and this is a big reason why the United States has been dealt much of the worst of the pandemic.
"The notion that most people..."
"The notion that most people are actually nice and have at least a baseline respect for others. In the past I would say 90% of people are genuinely good but that's lowered to about 40% for me. These last couple years have really brought out so many people's ugly colours."
Neon_Fantasies
This is very true. I had to cut some people off. It was the smartest and healthiest decision.
"One look..."
"One look at the toilet paper aisle in March of 2020 told you all you needed to know about humankind."
phinbar
Ah yes, the hoarders who made things worse for everyone at the height of the crisis. How could I possibly forget?
"Because of the lack of PPE..."
"Because of the lack of PPE, I was forced to miss a cancer screening in March 2020. When they did it in 2021, everything had spread too far, too fast."
For me, it's not just time in lockdown, or avoiding crowds. It cut a decade off my life. If I lucky, I've got another good 6-9 months."
TheCaptainInevitable
So sorry to hear this. This is devastating. This is truly the worst case scenario when hospitals are overrun with unvaccinated Covid patients.
"For me it has taken away the trust..."
"For me it has taken away the trust, that the people in power actually know what they are doing. They don't. The whole pandemic was, and still is, a circus management wise."
Nanaki13
The government seems to truly be flying by the seat of its pants, doesn't it? Wild.
"The general feeling..."
"That general feeling that modern society would be able to handle a large scale medical emergency appropriately."
awhiteamericanguy
Hahahaha.
Yeah, we sure messed that up, didn't we?
"The illusion..."
"The illusion of how many jobs require us to commute to an office."
123throwawaybanana
Right? Granted, I've been remote for years now and it works beautifully for me. I was saying that for years. Did anyone listen? Nooo.
"I would love to go to a concert..."
"Long term planning. I would love to go to a concert that's a year from now. Willl I get to go by then? who knows? it'll probably be canceled....or not!"
FlynnLight
Yes, this is very difficult to handle and is even a source of depression for many people.
"It's a big struggle..."
"My ability to sing, I got Covid twice. I can't sing long notes or high notes anymore, it's a big struggle to return it to the way it was. Which is unfortunate for me because singing well has been something I was proud of for so long."
YouthLimp
This must feel devastating whether you planned to make a career out of it or not. Singing is a form of self-expression. Ro lose it must hurt.
There is no doubt that the pandemic has changed life for us all. Now can you imagine what life might look like once we take the lessons we learned and apply them? It's a major effort – that's what is ahead of us.
Have some opinions of your own? Feel free to tell us more in the comments below!
Want to "know" more?

Sign up for the Knowable newsletter here.
Never miss another big, odd, funny, or heartbreaking moment again.
Keep reading...
Show less