Losing a job for any reason is a troubling experience, but it's especially terrible when the situation isn't your fault. It can be really hard to pick yourself up from that and potentially have to depend on others for a while, admitted the "Am I the A**hole?" (AITA) subReddit. Redditor Selena5000 had enough of it after […]
More
There are a lot of reasons to quit a job, especially during a pandemic. Not being appreciated, being overworked, burnout—even simple boredom.
Staying in a job you hate is soul-sucking, so it's no surprise that a lot of folks have decided to move on to bigger and better things recently.
Reddit user daraand asked:
"Why did you quit your job this year?"
Too Many Hours
72 hour weeks, was stressed out constantly. Kept getting passed over for promotions.
72 hours weeks
Bloody hell. This makes me appreciate some of the employment laws we have in place. Anything above 48 hours is illegal, regardless if it's on your contract or not. Your employer can ask but you're in no obligation to accept.
This is in the UK.
All Around Better
Found one that is Monday to Friday, same hours as my wife so we can carpool, and paid more for the starting wage than my last job did after working there for 2 years and getting a promotion. Win win win. Plus the actual work is more personally fulfilling. Goodbye retail!
Because Retail Sucks
Because working retail is crap and working retail during a pandemic is just life-draining.
So Tired
I was so tired of the politics, racism, and anger there. I just finished my second master's degree and have decided after 20 years I'm switching careers and could not be more excited!!!
What's My Job Again?
Got taken off a team I started and was on for 4.5 years and moved to a newly created team with 0 notice.
New team is under a different director and also had other people pulled onto it.
"This team was put together to work on a project that's very close to the CEO" we kept getting told.
My experience is in a completely different tech stack. No idea why I was moved to this new team.
Spent a month doing courses and trainings to learn this new tech stack at the behest of my manager and our lead engineer.
Business kept changing their mind on what we were doing, so I had to keep changing what I was learning. (Flutter, Android, iOS, Kotlin, Spring) I was learning all of those from the ground up mostly. Nothing I was experienced in was useful on this new team.
Lead engineer submitted his 2 weeks. Was tired of dealing with our management chain.
After that, director pulls me into meeting. Says I'm not performing at the expected level. Why don't I have as many tickets done. etc etc. I explain that I've been doing courses and pair programming with our lead to learn the new code base. That I'm from a completely different tech stack. He doesn't believe me, says I should be learning outside of work hours. wtf.
That's not how our company culture is at all.
Lead engineer hears about this, pulls director into a meeting and yells at him for accusing me of not performing and lays out all the reasons as to why I am.
Director pulls me into a meeting the next day to say "I guess I didn't have the full story", doesn't even really apologize. Like bro, I f**king told you the full story...
I had a couple break downs during that whole week, so after that I took 2 weeks of vacation to think about sh*t and to de-stress.
Came back, finished a small project in 2 days and submitted my 2 weeks.
And that is how I came to quit a company I had worked at for nearly 7 years that I really enjoyed working at. And how a tool of a director lost a Senior & Staff engineer from his 5 person team in the span of a couple weeks. I hope it reflects poorly on him.
People Describe Their Best Chance Encounters | George Takei's Oh Myyy
Are chance encounters really serendipitous or is it part of some grand master plan? While we may never have an answer for why we come to meet certain people ...
Bad Management Has Consequences
Quit a job last year. The ceo/owner blatantly attempted to leverage Covid to permanently reduce salaries. Outright lied to our customers to get their business then dumped the responsibility of disappointing them on the teams assigned to do their implementations. Did other shady stupid s**t too.
Over about three weeks they lost 8 senior consultants and had to give the ones who stayed large incentives. Three of the ones who left were the entire leadership assigned to their largest customer. We loved our client and were very transparent with them before we last about what exactly had happened and why their project was going to miss all their deadlines. They used this to claw back much of what they paid. Many other customers did as well.

This year the company was acquired. They had been setting themselves for several years to be acquired, but we heard from friends who stayed that they were stuck taking far less than they could have because they had so royally screwed up last year.
Tl;dr idiot CEO assumed Covid would make his developers so thankful for their jobs he could cut their salaries. Backfired spectacularly ended up forced to sell his company for a lot less than he had been on track to sell it for.
Nothing But A Shade
They slowly sucked my soul everyday for 8.5 years until I was a shallow shade of myself
I feel that
Mental Health First
I was in middle management, desperately trying to keep my small team together with no help or support from the higher ups who were content on playing golf and smoking their cigars. My team was overworked, stressed, yelled at constantly by internal and external clients, and were given tools from 1998 to fix 2021 issues.
Luckily a former co-worker asked how things were going, I might have an opportunity for you...he's now my co-worker again, and I'm making 40% more than I was, no longer managing people, and back doing what I like doing: Learning new things and helping people.
Two things I learned:
Be nice to people because you never know what can happen down the road. They might call on you or you might need to call on them.
Mental health first. I had a mental breakdown and my former company said, "Are you quitting?" as their opening statement when I opened up to them. If you're not getting the support you need, go find it. I promise you, everything else will work out.
Overworked, Underappreciated
Worked so many hours, took so much on, and then was told I "wasn't engaged" so I found a job where they are thrilled to have me for 40 grand more a year. I feel like I've been de-programmed from a cult. I even have the energy to join a gym.
Took a few people to tell me I deserved my success before I started to believe it myself.
So Unprepared They Begged Me To Stay
I didn't have any opportunity for personal career development because the business refused to hire another developer for 2 years to help share the load.
I was constantly needed to help support legacy systems that were "going to be replaced soon" rather than allowed to work on anything new or things that would've helped me to improve.
After I gave my 2 weeks, they begged me to stay because they didn't have anyone left at the company who had looked at the legacy code base within the last 2+ years.
Even if you have to keep a job you hate because it pays the bills, there's no harm in shopping around while you work there. Submit a few resumés, you might get a great opportunity.
Keep reading...
Show less
The pandemic upended many of our lives, and the stress only added to our anxiety from either worrying about succumbing to the virus or going crazy after months of self-isolation.
Suffering the consequences from the loss of work and having cabin fever with no human interaction was sure to take a toll on our psyche.
And just when you thought it was safe to interact with the world in person again when restrictions were lifted, many of us dealt with a new kind of crazy with people having conniption fits from mask mandates.
The past year must have had a huge impact on all of us.

Curious to hear from past experiences of strangers online, Redditor kittylumen24 asked:
"How has your personality changed compared to pre Covid?"
The pandemic had a negative effect on these Redditors.
Social Perceptions
"I started to hate people."
"I barely tolerate peoples bullsh*t too."
– Akira282
Self-Medicating
"For a time it became more drunk."
"I was stupid high for most of 2020."
Being On Edge
"I get angry more often, and have forgotten what patience is. I used to be a very patient person. But now everything annoys me!"
Inherent Introvert
"I realized that I'm more agoraphobic than I was previously aware, and that I prefer to be much more of an introvert than I had felt obligated to be prior to the pandemic."
"I don't hate socializing, but I am reluctant to go into public spaces around others if I don't have to. I think part of that is also due to my assumption that most people around me in public likely aren't vaccinated."
Meanwhile, these Redditors experienced a more positive outcome.
Social Butterfly
"I've become so desperate for human interaction, I've turned into an extrovert."
A Study Of Contrasts
"My mental health is actually better after digging deep into potential causes of my psychological problems. I've also recently changed careers and cities (moved to a much smaller area) and am happier. The downside is that my view of human nature has taken a hit. In the US, the anti-vax thing is really infuriating. Plus with the political chaos in 2020, it's just made me more cynical about humanity in general."
– Espron

Gaining Empathy
"Probably more sympathetic. Last spring I was so angry at how stupid people were. Now I get it. I don't agree with them, but I understand. Makes my job at the hospital easier."
Dispensing With B.S.

"A lot more chill and carefree. I used to be so wound up and concerned about how others viewed me, very wrapped up in FOMO, felt I needed to go out to clubs or parties and post about them so I could appear to others in a certain way. There was no way I could sit at home while my 'friends' went to a party/club."
"Now I don't care what others think, I'm not going out of my way to impress anyone. I feel a lot more sure of myself. Cut a lot of people out, cut social media down to an absolute minimum. Feel really good about myself."
Sobriety
"I quit alcohol. I always thought things weren't fun unless I had a drink. My kid's birthdays, football games, music, I was always drinking. I had no idea how much time I was missing with the people who loved me. I've been sober for six months and I have never been any happier in my life. So I guess the answer is, I've learned how to enjoy the things in life without having to have an altered state of mind."
Social media had a major impact on these Redditors.
Creeping Insecurities
"I was more confident before covid-19, now I question almost every action I do. I think it's because of all the social media I've consumed through this time."
– -WO_oT-
A Welcome Distraction

"Yes, less stress and anxiety. I express myself more, my account was started because of covid."
Many people claimed to have gained COVID weight. To avoid this, I adopted a new regimen out of concern for my health.
Pre-pandemic, I was moderately exercising. But when gyms closed for much of 2020, I forced myself to stay in shape by watching fitness videos on YouTube.
I've done more cardio than ever thanks to the fitness channels I've been following, and I feel much better with my spike in energy levels.
Yes, the pandemic sucked, but I opted for taking the lemons life handed us to making lemonade. I refuse to compromise my health because of a global health crisis.
I ain't going down.

Keep reading...
Show less
These last nineteen months and counting have been challenging to say the least. A lot of people have fallen into despair. And before Covid we were already in dark times.
The even bigger issue is that when we discuss this pandemic that there is a lack of important discussion about the effects of this pandemic.
This is not the time to be quiet. If you're in pain, if you're terrified or lost, speak up, speak out. Because times aren't heading back to normal anytime soon, and with frank discussion comes preparation and community.
We can survive, but be we can't stay silent.
Redditor u/dis_2much wanted us all to share about life with and after COVID, by asking:
What are some of the darker effects Covid-19 has had that we don't talk about?
Keep reading...
Show less
Here we are, eighteen months into the pandemic. Life is moving forward, Delta be damned. We were told that one day the world would function again. So what did we learn in our isolation? Did we decide about what comes next? Everybody must have compiled a few ideas about what is going to enrich our lives going beyond Covid.
What are some of the ideas and plans that have been pushed to the fore front? Is it finally time to skydive? Or maybe paint the house that color only you love? Let's discuss...
Redditor u/Gulfcoastpest wanted to hear all about everyone's exciting plans post COVID, by asking:
(Post COVID) what is on your bucket list?
Travel. Travel is all over my bucket list. It always has been, but now I'm serious about it. And I'm adding places. Bali. I'm going to Bali. Forget Disney World.
The Babies...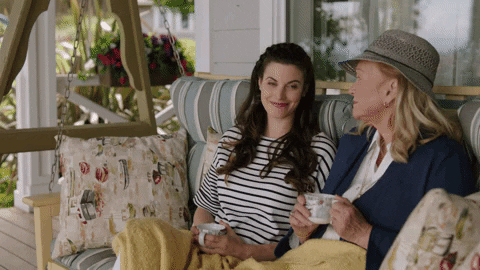 meghan ory support GIF by Hallmark Channel
Giphy
"Making it to see my grandchildren."
"I totally relate. Except that I'm the grandchild. I hope my grandma stays well enough! Happy cake day to you."
Cinema
"Just go for a movie and have a nice time with friends outside the house. I honestly just miss that."
"I'm in an area with a relatively high vaccination rate and I went to the theaters this past weekend for the first time in 19 months. It was such a good feeling."
Do You!
"I plan on quitting my job and working from home."
- Advi0001
"Do your research and do it! I've been on the freelance journey for the last year and a half. There's a lot to learn in all aspects, everything from tax and business stuff, managing the business side of things, and then managing the work itself. But the resources are out there. You really get what you put into it."
Bright Sky
"See the northern lights."
"They are magical. I grew up seeing them in my backyard but since living in cities as an adult I haven't seen them in years, probably a good thing to put on my list too."
Fly Away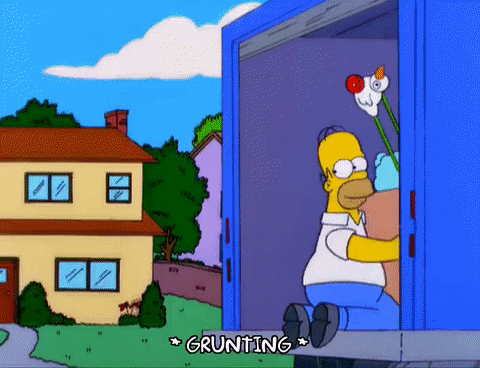 moving homer simpson GIF
Giphy
"I want to go live abroad."
"Currently living abroad and love it, but I want to be able to go visit my family without having to quarantine when I come back."
- l1nk1sh
Time to start moving on up, career and housing are calling for more. Lands unknown are calling. New people, places and things want to teach us. Time to learn.
Education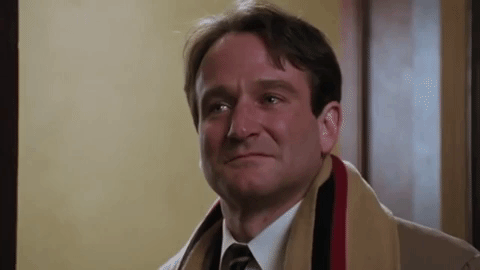 Robin Williams Thank You GIF
Giphy
"Get an education so I can do something I really love. Want to be a high school counselor and then an administrator eventually. Helping kids is just so rewarding."
People!
"Being able to go to crowded places without spending days feeling paranoid afterwards."
The Blarney
"Take my wife to Ireland so she can see her family and our daughter can meet her grandparents, uncles and aunts."
"If you're fully vaccinated you can go whenever... no quarantine needed I believe."
- 50mm-f2
"We wouldn't have to quarantine on the way there, but we'd have to quarantine on the way back to Australia."
Run around...
"I'm hoping in a few years when my husband is retired, I can convince him to take a multiweek trip to England with me so I can run around looking at castles and other sites related to Henry VIII and Elizabeth I. Also that place (which I can't remember the name of) where Downton Abbey was filmed. And maybe James Herriot's actual vet office, which IIRC, has been turned into a museum. I LOVE his All Creatures Great and Small books and was a fan (at least until the post WWII series) of the original drama on PBS."
Good for You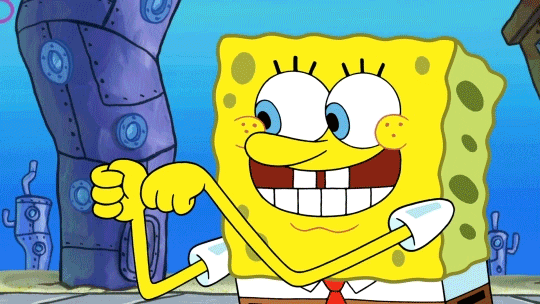 Cartoon Yes GIF by SpongeBob SquarePants
Giphy
"In a nutshell, I've lost my faith in humanity... but that won't stop me from trying to build others up instead of being a part of the problem."
"PS: You did a great job today! Yes... I'm talking to you."
Be Cool
"I want to visit the east coast of the US (New York City, Washington DC, etc) and see snow. As someone who was born and raised here in Hawaii, I want to touch snow (I'll probably be that person who gets scared going out of the airport in a snowstorm though like that scene in the movie "Cool Runnings")."
So many ideas, so little time. There is lesson one, time is of the essence. It's fleeting and we need to use it and enjoy in all the best ways. So get crackin'.
Want to "know" more? Never miss another big, odd, funny, or heartbreaking moment again. Sign up for the Knowable newsletter here.
Keep reading...
Show less