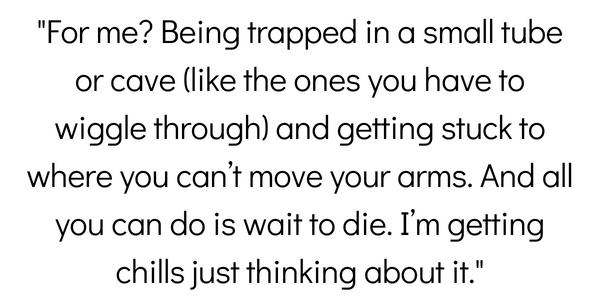 I fear death.
I wake up in cold sweats dreaming about it.
I think about it in my waking hours.
It's an obsession and clearly, I'm not alone.
But there are more preferred ways to exit.
All we can do is hope to be lucky enough to skip the mercilessly awful.
Please just let me go quick and in my sleep.
Redditor CallMehRiver wanted to hear about all the ways none of us what to leave this life.
"What Do You Think Would Be The Worst Death Imaginable?"
My list of the worst deaths is long. My imagination runs amok.
Trapped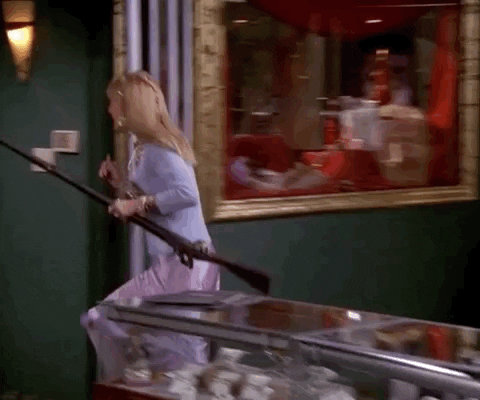 season 6 friends GIF
Giphy
"For me? Being trapped in a small tube or cave (like the ones you have to wiggle through) and getting stuck to where you can't move your arms. And all you can do is wait to die. I'm getting chills just thinking about it."
- Reddit
Stuck
"The more I hear about cavers that get stuck, the more I think that's a crap way to go."
- braydenmaine
"There's a great YouTube channel called Ask a Mortician and this was her #1 worse way to die. I can't remember the exact details or their names, but two well-known divers went into an underwater cave."
"One of them became entangled and died. Years later, his friend dives back down there to try and retrieve his body, the body itself is rotten and his head comes off and the other guy also becomes tangled and dies. Really sad."
- melancholybuzzard
A Long Process
"Believed to be in a coma but coherent through the whole 20 year process until they pull the plug."
weebeardedman
"Oh man this just reminded me of a story I read on here about a guy who lost the ability to move and speak but was completely conscious. Had to just lay there and be awake but trapped in a useless body. His family thought he was brain dead or something and he couldn't communicate to them that he was 'all there.' Crazy"
habeeb51
Slow & Steady
"Being slowly impaled by a growing bamboo. It was a form of torture probably used by the japanese during WW2 against Allied prisoners."
JazzySocrate
"My uncle who served back in the day said that people would have the bamboo slipped under their fingernails because it would continue to grow still. It would just continue growing into the body."
Payness0826
Excruciating
"Rabies."
Santolmo
"The scariest part is that once you have symptoms, you 100% will die. A 100% mortality rate has to be a psychological torture in itself."
RonaldRawdog
"Not only that, you feel irrational fear. Your brain is literally being eaten apart by the virus and it fu*ks up everything on it. You can't drink water because it hurts you. You feel dizzy, present a fever, excessively salivate, everything hurts and it only gets worse. I'd rather take a bullet and die when the symptoms are still tolerable."
Santolmo
Why can't we all just go engulfed in calm and quiet?
Suspended
"Some pulpy sci-fi book I read a while back had one of the best deaths of this real piece of crap bad guy. Left to die in a drowning sea lab under the Antarctic ice, he freezes himself in a state of the art suspended animation pod with some kind cold fusion power source that would keep it running for millions of years."
"But he forgot to inject himself with the drug that would put him to sleep. So basically he is in suspended animation at the bottom of the Antarctic ocean while his mind is perfectly awake and conscious in a near unbreakable machine that won't run out of power for millions of years and nobody knows about it."
DubiousAlibi
No Cure
"As an RN I have always thought that the worst way to die (natural process) is ALS. Lou Gehrig's Disease."
randymn1963
"My mom and grandmother have Huntington's disease, which is essentially ALS, Alzheimer's, and Dementia combined into one really messed up genetic disease. I have a 50% chance of inheriting it and if I hit 40 and there's still no cure I can't promise I'll feel like continuing on with my life because that disease is absolutely freaking miserable."
DevTheDummy
Agony...
"Radiation poisoning."
binhan123ad
"The fact your chromosomes can be so destroyed your body basically lost it's genetic code and with it the ability to make any new cells. It's literally a 'dead man walking' and you slowly rot away in agony. Stuff is so unimaginably f**ked up."
yea_nah448
"What's also bad about radiation is that it affects your nerves and brain cells last, so you have everything in place to feel all the pain of the rest of your cells being destroyed."
nosmelc
Goo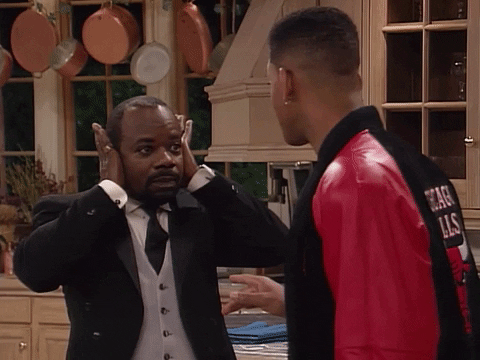 Not Listening Season 2 GIF by The Fresh Prince of Bel-Air
Giphy
"I want to believe anything that slowly kills you painfully to be the worst. Such as slowly being crushed or something where the pain is beyond compare and yet not enough to throw you into shock or unconsciousness."
Beardless_Man
"Alternatively, being rapidly crushed into goo would probably be the least painful. I'm talking one of those massive industrial hammers they use for large steel work. Basically smooshed before the nerve signals make it to the brain."
Bannon9k
Now I'll never sleep again without nightmares of death.
If you or someone you know is struggling, you can contact the National Suicide Prevention Lifeline at 1-800-273-TALK (8255).
To find help outside the United States, the International Association for Suicide Prevention has resources available at https://www.iasp.info/resources/Crisis_Centres/
Keep reading...
Show less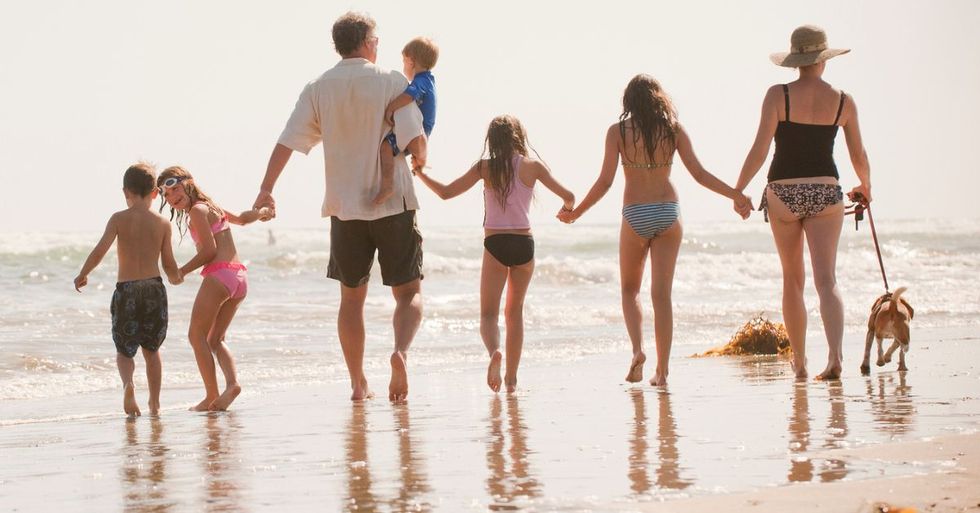 Being able to be your authentic self is life affirming. Trans and nonbinary people have been hiding for far too long, suppressing their identity for other people's comfort. So when they come out, they need to stay out. But even with the best of intentions people will ask allowances of them that may make things […]
More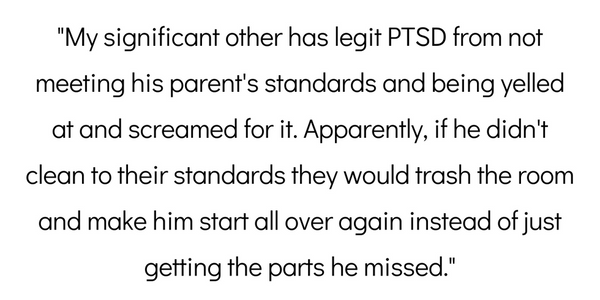 Parenting is an arduous, often thankless job.
If it's not something you ever really wanted, or even if it is, you have to be careful.
Toxic parents create toxic people.
And that is born from a lot of unresolved trauma.
Redditor GemJoltik34 wanted to spread the word on the ways we can recognize toxic parenting.
"What is a sign of toxic parenting?"
I know I wasn't built for parenting. That's ok. It's just not for me.
Know it All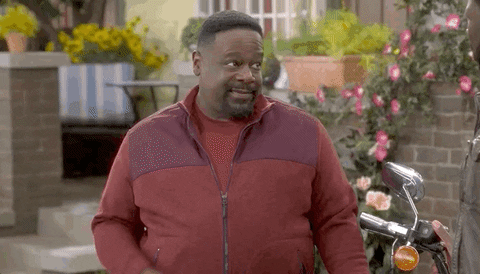 Knowing Cedric The Entertainer GIF by CBS
Giphy
"Always believing they're right because they're the adult and therefore not letting the child have any say."
rhi_x
Not Bad
"If you feel like you can't be open and honest with them, even over things that are not bad."
keiome
"I can't remember the last time I was deeply honest about my feelings or things I was struggling with. Somehow they always either 1. find a way to use it against me or 2. they find a way to blame it on things that are unrelated when in the end, it's usually their crappy way of parenting."
"This is mainly about my mom. But in my dads case, he is emotionally cut off. He doesn't express himself like ever. My mom is the complete opposite."
tequila-la
Standards
"Being unable to apologize, setting and enforcing standards they themselves don't follow."
19whale96
"When I tell my parents about something I feel like they should apologize my dad listens to me, if he disagrees with what I said he tells me why and if he thinks that my reasoning is correct he says 'you're right, I'm sorry,' my mom yells at me, cries, 'you're talking back, I would've never done that to my mother.' Guess who I have a better relationship with."
Confident-Thanks-143
Feelings
"When they constantly invalidate your feelings."
Hot_Comfortable_6373
"This one in a huge way… my feelings were never validated. Every time I cried it was 'stop the crocodile tears, you're just looking for attention.' Every time I was mad 'you don't have real reasons to be upset.' Hell, even when I was physically hurt it'd usually be something like 'rub some dirt on it.'"
Garden_Circus
Lessons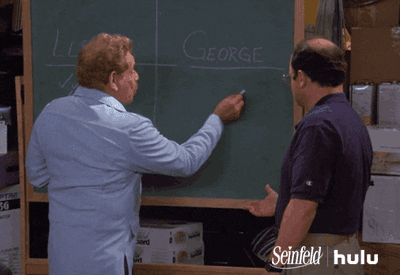 frank costanza seinfeld GIF by HULU
Giphy
"Never actually teaching your kids anything, just criticizing, 'I told you so' and 'because I said so.'"
eveningspliff
"This was my life just about every day until I moved out. My parents expected me to know things and got pissed when I did something wrong."
playingitloud
People should be required to take parenting classes. Seriously...
Mental Space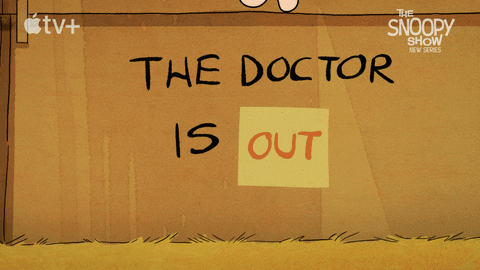 Doctor Help GIF by Apple TV+
Giphy
"Parents not understanding kids have bad days too. They may not have a bad day like an adult would, but to their little minds they can get just as overwhelmed as we can mentally."
minimomma1989
Learning Bad
"Not being allowed to make mistakes and constantly being shouted at for them."
sami2503
"My significant other has legit PTSD from not meeting his parents standards and being yelled at and screamed for it. Apparently if he didn't clean to their standards they would trash the room and make him start all over again instead of just getting the parts he missed."
YoHeadAsplode
I Feel It
"Treating kids like they aren't supposed to have emotions."
Bee0099
"Damn... felt this one. My mom was this way and reacted with anger anytime I tried to talk to her about my feelings, whether it be something she did to me that traumatized me or just something that upset me during the day."
"Then had an ex who did the exact same thing (not relevant to parenting but yeah). So the treatment I received from my mom and ex made me put up a wall around my emotions. Completely ruined my recent marriage. Just hope my son always knows he can talk about his feelings around me."
leebron-jahamez69
Expectations
"The 'I guess I'm just a bad parent' line."
HoneyOaksTree
"Or 'Well, I wasn't perfect,' or 'I don't think I ever claimed to be perfect,' or 'I know I was not a perfect parent,' always with the implication that the only reason their offspring have a problem with them is due to their expectations of perfection, and therefore, the problem is with the child and their unrealistic expectations."
LeisurelyLoner
Just say it!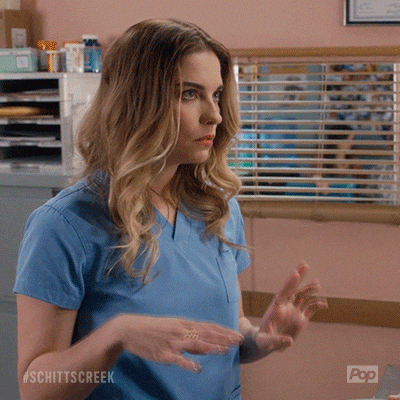 Sorry Pop Tv GIF by Schitt's Creek
Giphy
"Never apologizing. Own up to your mistakes!"
bellum1
"Seriously. Like my mom will give a somewhat apology, it'll be along the lines of 'I was in the right, but maybe I shouldn't have blown up and overreacted like I did.' Like sometimes she's right with that but other times she's just trying to only take partial blame."
berrys_a_ghost
Some parents cause far more damage than happiness. And we have proof... It's not a decision to be taken lightly.
Keep reading...
Show less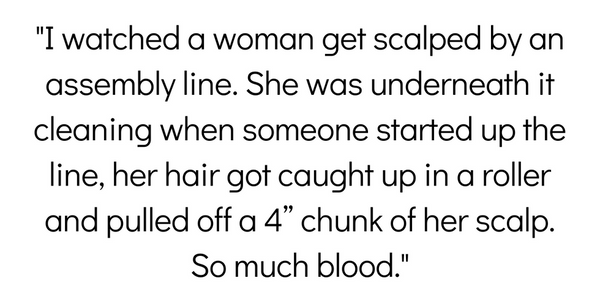 Workplace craziness is an everyday occurrence.
And it doesn't have to be in an office.
The workplace can be lethal.
Firefighters, police, and EMTs aren't the only ones not coming home sometimes.
The easiest job in the world can be the deadliest.
That's because life is fragile and you never know.
Redditor Adventurous-Pea-4925 wanted to hear about all the drama and trauma everyone's jobs have caused. They asked:
"What is your workplace horror story?"
Working in restaurants was a daily minefield. People slip, fall and fight all of the time. It's hazardous.
4 Inches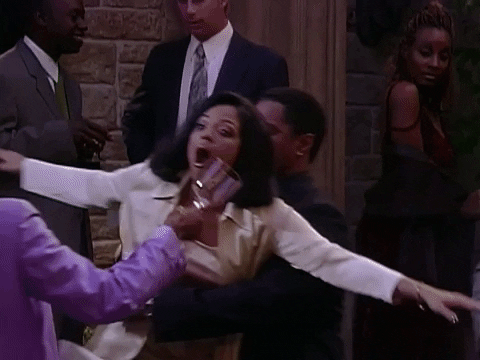 Season 5 Fainting GIF by Living Single
Giphy
"I watched a woman get scalped by an assembly line. She was underneath it cleaning when someone started up the line, her hair got caught up in a roller and pulled off a 4" chunk of her scalp. So much blood."
GibberBabble
Ducked Up
"I wasn't there that day when it happened, but heard some of the details. I may be off but here goes. 2 maintenance guys were up in a scissor lift working on an overhead indoor crane. Someone on the floor grabbed the remote for the other crane and started to move it. One maintenance guy yelled 'duck' and ducked, the other turned to see what was happening and apparently was crushed between the 2 cranes and then fell out of the lift."
"I don't know how true this is, but apparently his insides were out and still alive for a short time. I got a call from my idiot team lead telling me work was shut down for at least the day, probably longer. He didn't mention the guy dying, just mentioned it was awesome to have a long weekend."
mat-tar
Severed
"I was the boss and some guy wasn't paying attention and had his arm on the bar behind him on the forklift he was backing up. He backed up right into a container and all but severed his arm. Just a small flap of skin was holding it on. He ran in the building spurting blood all over and I ran over and stopped him, sat him down and got one of the guys to get me some stuff for an improvised tourniquet."
"I held his severed arm under mine and I squeezed the upper arm to slow the flow until I could get the tourniquet on and tight. All the while I was getting covered in his blood from head to toe. I finally got it stopped and sat there trying to keep him calm while the paramedics were on the way. After they took over, I asked the firemen that accompanied them if they could blast me off with the firehose."
"They blasted all the blood off but my clothes were ruined. I sat outside until I dried and then went home and showered well and threw the stained clothes away. I got dressed and went back to work to help the crew clean up the blood and toss the chair he was in in the trash."
"I could taste his blood the rest of the day. It even got up my nose! I didn't notice until I went home again but my mustache and goatee were stained from the blood too. I had to shave clean. They were able to reattach his arm but it never worked right again. He went on permanent disability afterwards."
mrsmith2929
#NeverForget
"I worked in a manufacturing facility as a buyer. I was in my office one day when I saw two of the product line supervisors sprint by and head toward the production floor. Seems a mechanic had tried to get a machine unjammed and had failed to turn the machine off. He reached in and the machine indexed and caught his arm, then it indexed again and partially ripped it off."
"I was on the safety committee and trained in first aid so I was called on to assist the plant nurse and safety director. I thought I was going to pass out - the guy was lying on his back and what was left of his arm was shards of bone and tissue. I'll never forget it."
GreatMaria
Strap In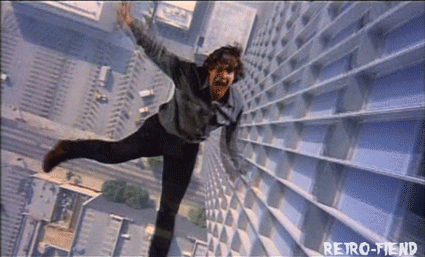 dennis quaid falling GIF by RETRO-FIEND
Giphy
"Superintendent of a construction project refused to tie himself in whenever he was on top of the building. On the very last day of the project, as the crew is cleaning up, he slips and falls 100 feet. The only fatality at our company and it sucks because it was really preventable too."
Old_Snow3086
Going to work does not seem safe. We should all be independently wealthy.
Crap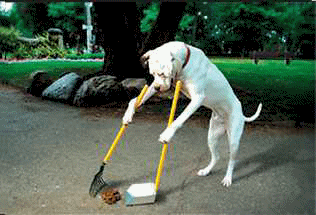 dog poo GIF
Giphy
"Not me but my office had a bring your dog to work day and I saw an intern slip right in dog poop. Half the office had to leave for the day the smell was so bad. Guess what day didn't happen the next year. LOL."
Jasper_Beardly_
Death
"This was years ago, I worked at a small college. One day a woman in Financial Aid's estranged boyfriend came in and stabbed her to death in front of her co-workers and several students. Campus police were able to arrest him, but didn't get there in time to help her. We also had a healthy 40 year old professor drop dead of a heart attack while in a meeting with a student. Not as bad as the first one, but it shook the student up pretty badly."
Coconut-bird
click it click it....
"Was working a graveyard shift at a Comcast (May have been AT&T at the time) call center. There were TVs everywhere with movies on, as there weren't many calls at midnight. Suddenly all of the TVs shift to a channel change, down to one of the paid porn channels. My coworkers and I spot this, and start chanting 'click it click it.'"
"The click goes through, then the 'do you accept the charges' comes up. We chant again and wonder of wonders it goes through. Suddenly there's a full spread on every television in the call center. We spot two managers running full tilt across the cubicles, and shortly after it got shut off. Apparently the security guard thought the TV at his station was just for him."
FoomFries
"reasons"
"We had someone electrocute themselves during their shift. Poor guy was only 18, went to plug in a floor buffer to an extension cord on the wall. The cord was faulty but due to 'reasons' was never replaced. When he plugged the buffer in the shock dropped him and away he passed, due to insurance and potential lawsuits from the family over the faulty equipment the security footage of that night is sealed and the company went crazy afterwords removing every single extension cord they used."
SleepingGunner3282
Inked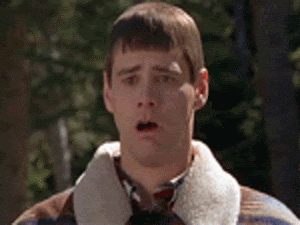 gross dumb and dumber GIF
Giphy
"One of the printers briefly stopped thinking for like 30 seconds, went to clean a roller while the machine was operating at a high speed, and half of his finger got tore off. After he went to hospital, my brother went over to run the machine through to get the blood out and the other half of the finger came out and fell in ink tray."
Soul_of_Miyazaki
This is why I work from home. Although that isn't the safest either.
Keep reading...
Show less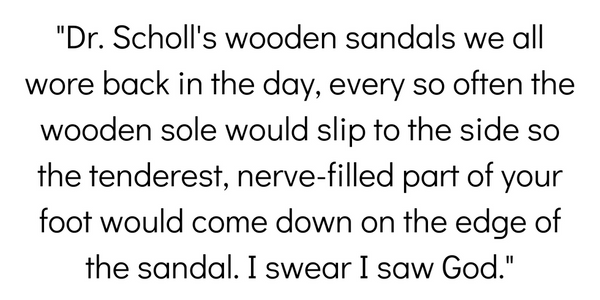 Rare is the person who hasn't experienced stepping on a LEGO.
The building blocks are popular around the globe so the opportunity is widespread.
The feeling is so universal it's often used to describe a level of pain—as either worse or not as bad as stepping on a LEGO.
So what about those things that we categorize as worse?
Redditor Fyre-Bringer asked:
"What's worse than stepping on a LEGO?"
Dr. Scholl's
"Dr. Scholl's wooden sandals we all wore back in the day, every so often the wooden sole would slip to the side so the tenderest, nerve-filled part of your foot would come down on the edge of the sandal."
"I swear I saw God."
- LakotaGrl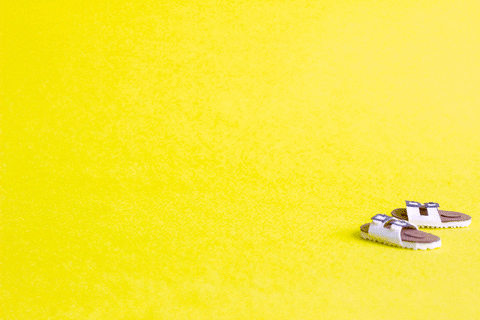 Giphy
It's electric
"Stepping on upturned electrical plug."
- LucyVialli
"My freshman year of college I jumped off my half-lofted bed straight into my computer charger. I didn't make a noise because my roommate was sleeping, but it hurt so bad."
"It was a circular plug and took a giant chuck out of my skin."
"I've stepped on tacks, needles, and glass before but this was definitely the worst of all of those because of how blunt the edges are."
- eyetis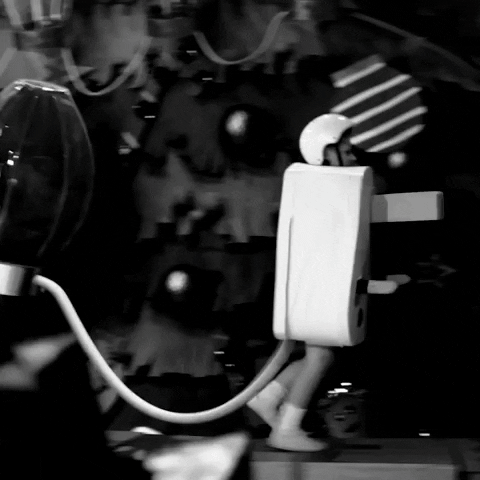 Giphy
Munch
"Accidentally biting a chunk off the inside of your cheek whilst eating."
- GLucey
"Biting so hard it crunches."
- Sandpaper_Pants
"Or lower lip.. then biting the same spot multiple times while it's swollen and trying to heal."
- Tdawwg78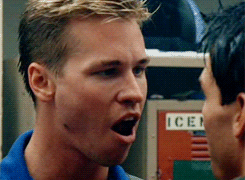 Giphy
Bump
"The only thing in existence that hurts more than stepping on a LEGO is getting hit in the ankle with the side of a scooter."
- Humble_Wonder937
"My little sister is a monster and bangs her stainless steel scooter into my feet on purpose because she thinks me wailing in pain is funny. I want to throw out that scooter so bad, but my parents will probably buy her another one."
- CrypticWeirdo9105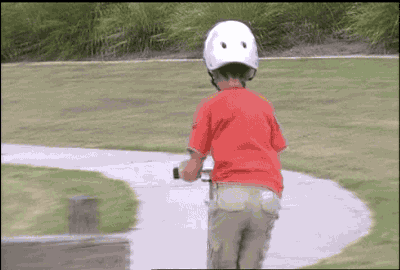 Giphy
Glass
"A small thin shard of glass that breaks apart when tweezers pull on it."
- BassoHaase
"Metal in this scenario sucks too."
- RussianTanks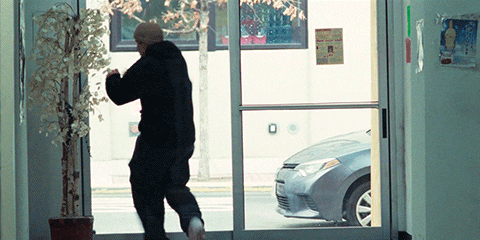 shatter good time GIF by A24
Giphy
Man's best saboteur
"Stepping on a hard dog chew that has the ability to roll at 3 a.m on the way to the bathroom."
- notsleptyet
"My dog has a knack for chewing her hard toys into sharp little f'ked up torture devices, and likes to carry them anywhere and everywhere around the house with her.
"So anyways, I don't flop into bed face first anymore."
- misplacedvegetation
"YES, because you can also stub your toe on it, those suckers are HARD, and THEN step on it!!"
"Adds injury to injury, instead of insult to injury 😆"
- rhendon46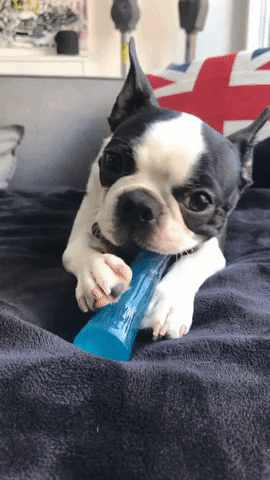 Giphy
Hay, now
"Sitting on a pitchfork hidden within a haystack."
- Back2Bach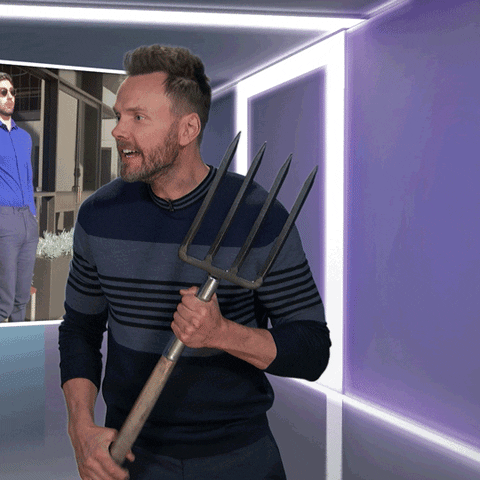 Giphy
Weaponized toys
"No one ever talks about stepping on Jacks. Those caltrop looking things."
- Nuclear_Mouse
"How about stepping on actual caltrops, meaning the plant? First time I ever did that it hurt so bad I broke out in a cold sweat."
- JuzoItami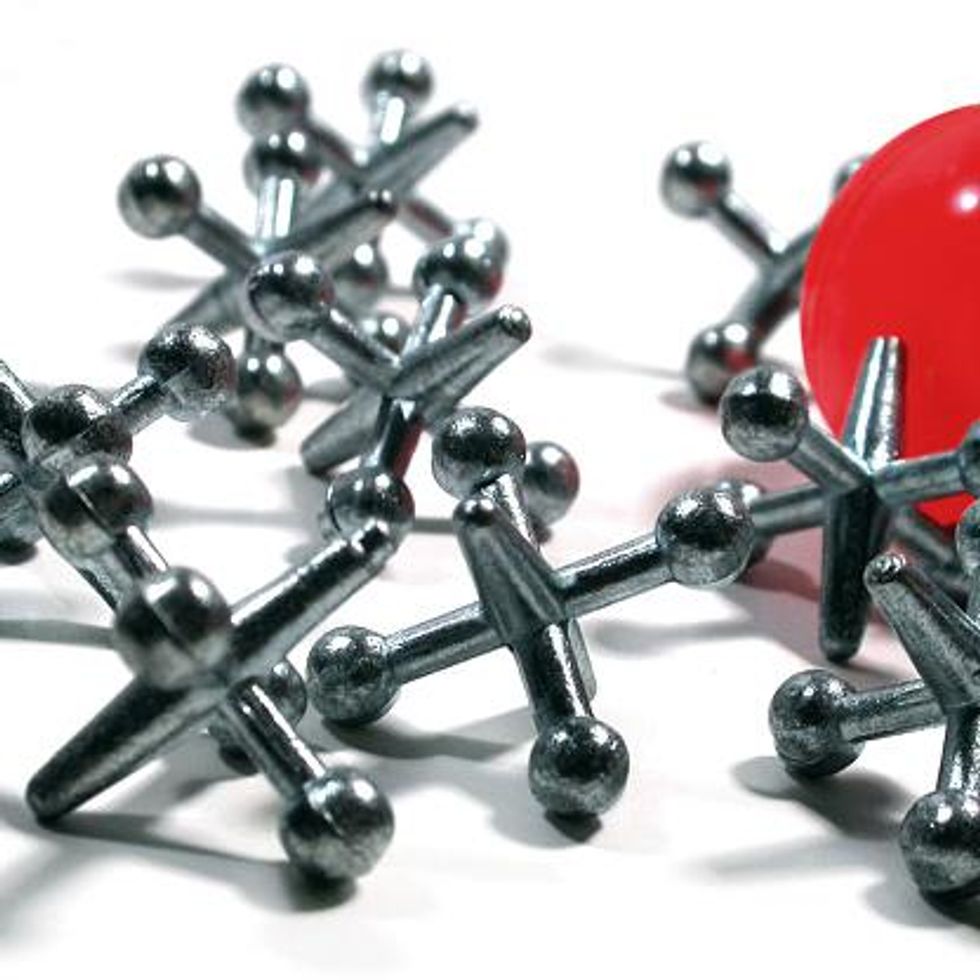 Carlos. E. Serrano/Getty Images
Ewww...
"When you have socks on, go into your kitchen area, and step into 'wet'."
- CarderSC2
"I have a 2-year-old, 4-year-old, a dog and a kitten. Yup."
- p0atato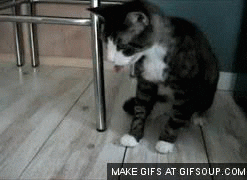 Giphy
Housing crisis
"Stepping on a Monopoly house."
- EmmyLornz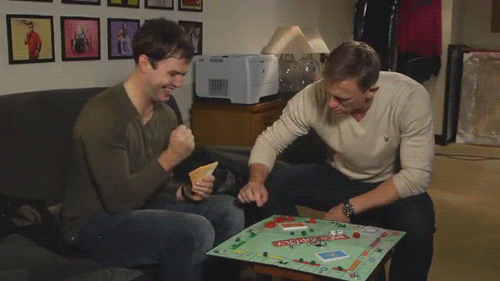 Giphy
These all sound pretty painful.
Do you have anything to add to the list?
Keep reading...
Show less