"A Redditor asked: 'What is the dumbest way you've gotten a scar?'"
So many people try to do away with scars and blemishes.

They can be seen as ugly.
But they tell the stories of our lives.
Maybe it's not the best memory.
But you're still alive to tell the tale.
However, not all scars are from some epic story.
A deleted Redditor wanted to hear the best stories behind everyone's body blemishes, so they asked:
"What is the dumbest way you've gotten a scar?"
I have a scar on my upper lip from when I was 5.
I learned fast... don't dance to Madonna on your mother's bed, in her high heels, on a dark and rainy Saturday afternoon.
Save it for the light.
Killer Kitty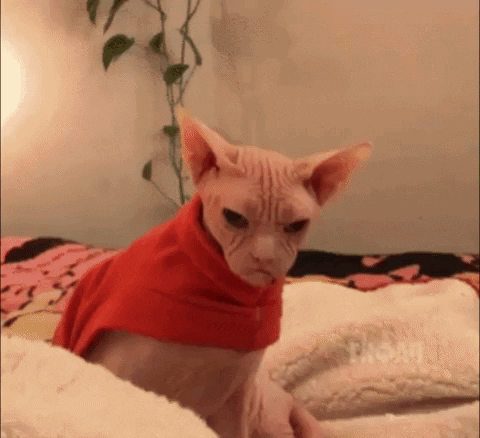 Mad Grumpy Cat GIF by MOODMAN
Giphy
"Tripped over my kitten and busted my head open on my sofa."
Fragrant-Prompt1826
"This is definitely believable, I swear my cat tries to off me everyday"
ShadAppNKissMe
Damn tart
"Pop tart. Wild berry flavor. Permanent burn scars on my leg. I was young and dumb. Toasting my pop tart. When I pulled it out the frosting was so hot it was literally bubbling. I dropped it because it was burning my fingertips. Dropped it right onto my leg frosting side down. I went to wipe it away. Gave me almost third-degree burns. Had to go straight to the hospital. Still have the scars 20 years later."
Travelerofuranus
Tough
"I have one on the back of my hand from rubbing the skin off with a pencil eraser longer than the other kid did when I was 13 just to prove I was 'tough.'"
REDDIT
"The real tough kids did three on each hand. So it looks like that's where your Wolverine claws came out."
KielReid
"I did that stupid crap in school, thank f**k it didn't leave any scars. But yeah I was that troubled youth who had no outlet. I hated myself for it until both hands healed up."
faultydatadisc
Bottles Flying
"An old roommate and I had a snowball fight but with beer bottles. We were the only ones home, one wall of the living room was like natural rock. And it started with throwing bottles across the living room into the wall and devolved into throwing them at each other. I caught a bit in the arm when one smashed near me across the counter, haha."
Reddit
Revenge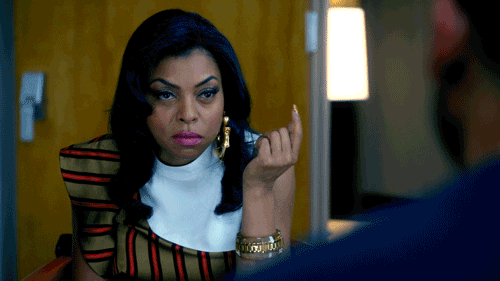 Cookie Lyon Love GIF by Empire FOX
Giphy
"I twisted the head off of my little sister's baby doll."
"She hit me in the head with a garden hoe. 11 stitches."
TrailerParkPrepper
Revenge is real when it comes to the dolls.
Don't lose your head... or the heads of your siblings' favorite doll.
Stumbled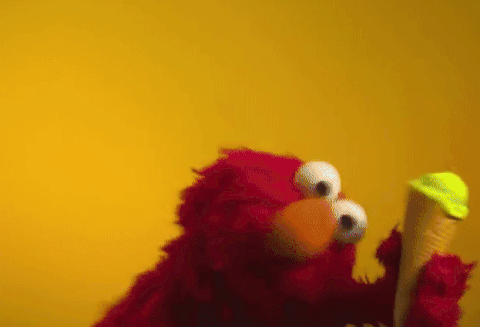 Ice Cream Elmo GIF by Sésamo
Giphy
"I got a glass bowl full of ice cream, stumbled, and didn't let go of the bowl, so it cut open my hand. It's a common reflex of small children because ice cream 'is precious,' but still stupid because I had to wear a bandage for 2 weeks."
cantSleepalready
Cracked Brows
"My brother, sister, and I all have the same kind of scar on our left eyebrow and got them at the same age. My brother opened an empty dresser drawer and smacked himself in the face, my sister ran into a brick wall and I fell off the couch onto a coffee table."
Alternative-Volume82
"My dad and brother have a similar saga. My dad climbed out of his crib when he was little and split his left eyebrow open, my brother got out of the bathtub and cracked his head on the toilet and they have matching eyebrow scars."
TallOne101213
Stalagmite
"For my 8th birthday, a classmate got me something like a 'grow your own stalagmite' kit you could buy at educational stores. Apparently, the purpose was to add water to some powder material and use a funnel in the kit to drip it down to make your own cave features. Exciting, I know. Anyway, I kept it and the other birthday presents I got in a cardboard box in my room. Evidently, at some point, moisture got into the box and the plastic the powder was in, and it began expanding."
"Having nowhere else to go, the 'stalagmite' material oozed its way out through the narrow slits in its box and hardened into razor-sharp edges. I found this out quite bloodily when I put my hand into my birthday box to grab another toy, and pulled it out with permanently altered fingerprints on my thumb, index, and middle fingers."
Real-Extent5559
Make the Cookies
"When I was 4 I got too excited to go outside and ran through a storm door. Ripped my arm up well and required a bunch of stitches. Due to the position, there was no way for them to numb it, so they stitched it without anything. Two days later, I was helping my mom make cookies, and I tripped and ripped them all over again."
"30+ years later and I now have a scar on my left arm that looks like a bite mark."
"I have another on my wrist because I once stuck my hand up a gumball machine, trying to steal a gumball, and it got stuck. When I finally got it out, it ripped the skin off a chunk of my wrist."
2PhatCC
The Fall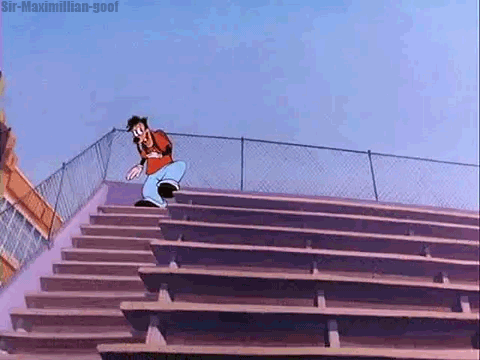 Falling Down Fall GIF
Giphy
"In fifth grade, I asked a girl to be my girlfriend. She said no. I turned around and fell down a hill and slashed my ankle open on a rock. I have a lifelong scar to remind me of the rejection."
drmanhattannfriends
We really have to be more careful.
Our bodies are way too fragile.
Do you have an scar stories to share? Let us know in the comments below.
"Reddit user Mazider asked: 'What is the most insane thing you've put your body through?'"
The body is an extraordinary thing.
Humans are always testing and pushing past the boundaries of what the human form should be doing.
It takes getting decades into life to realize that none of us are invincible.
So why can't we do the right thing and take proper care of this gift we've been given?
Sadly, that realization often comes too late.
So let's discuss some war stories.
Who has test the limits the most? And why?
Redditor Mazider wanted to compare notes on how we've all brutalized our bodies, so they asked:
"What is the most insane thing you've put your body through?"
Training to run a 3 minute mile almost killed me.
Like, who the H*LL is chasing me?
Wild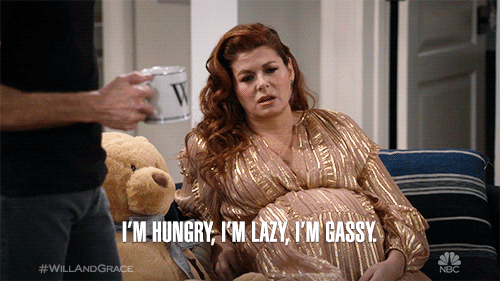 Hungry Debra Messing GIF by Will & Grace
Giphy
"Currently pregnant with my first kid and realizing how wild this stuff is. Organs relocate themselves, stuff starts hurting in places you didn't know existed."
toxinogen
The Comeback
"I was paralyzed from the waist down due to a spinal cord injury. Doctors said never walking again was a big possibility. 4-6 hours a day over the past 3-4 years were dedicated to rehab (massaging, stretching, and exercises). After the first year I was walking again, but I couldn't stand up for too long."
"Now I climb, swim, and weight lift! Deadlift is at 180kg, Squat is 155kg, and Front squat 110 all at the BW of 74kg I think it helped that I'm only 25, but the body does amazing things given the time and effort to care for it properly."
someGuy0202
Getting the Boot
"I injured my calf playing basketball. Didn't have health insurance at the time (god bless the USA), so decided to not go to ER and treat it myself for a bit to see if it gets better. Friends convinced me it was a high ankle sprain, probably. I iced it, took some ibuprofen, got a boot and a cane from the pharmacy, and went to work the next day (I'm a camera operator/dop for tv shows)."
"I got a sports massage on the calf (hurt like hell) and the pain got better in a week or so. Still didn't have a range of motion and it was swollen and slightly bruised. Kept working."
"My friend was getting married in St Martin and I promised to film his wedding. So I dragged my a** all the way there from Los Angeles and as I was laying on the beach, one of the wedding guests came up to see why I wasn't swimming. She looked at my leg and immediately said, 'I'm an MRI technician, and you have a ruptured Achilles.'"
"I couldn't sleep googling it all night. The swelling, the bruising, and the loss of range of motion were all checked out. Dragged my a** back to LA, got officially married to my fiancé, bought health insurance, and went to a doc... yup, completely ruptured my Achilles. 45 days I was shlepping around like that with it untreated. Got surgery, had a brutal recovery, and had to walk down the aisle with a boot and a cane."
50mm-f2
On the Grind
"I was really heavy on my grind for years, taking caffeine pills, Adderall, and drinking coffee all the time... one night it was so bad that I could feel my kidneys throbbing, my back was sore from dehydration... my chest was bumping so hard that it sounded like a drum in my ear. I thought to myself, maybe I should go to the hospital. What I ended up doing was going right back to sleep. To this day, my heart can't take much stress or I get chest pains."
NaiveAd8426
Fractured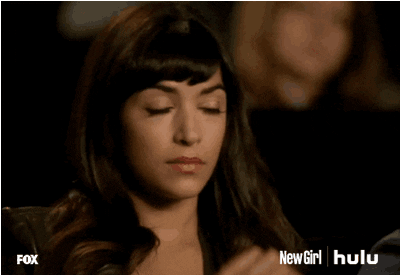 New Girl Facepalm GIF by HULU
Giphy
"Motorcycle accident. Fractured my skull in a couple of places, and burst an eardrum. Was in the hospital for a month, apparently acting like a child, only people I recognized were my mother, cousin, and best friend. Also, couldn't move my left eye because a nerve and/or muscles moving it pinched by the crack under it. They had to put a metal bit to close the gap."
.arnelthelionjr
I need four wheels.
I can do a bike, but motorcycles are a no.
Less Distance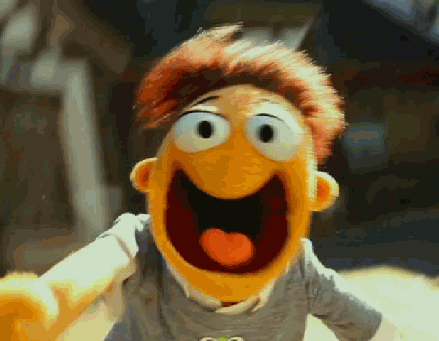 Go Go Go Running GIF
Giphy
"A 50k run… seriously sucked and made me stop running long distances. I've done marathons before and didn't think the jump-up would be as big of a deal as it was. Now I stick to 10k and 15k."
JD054
Gotta Go
"Being there for someone caught in addiction. The late-night calls to come take care of them, the countless trips and hours in the hospital. The mood swings and all of it started taking a toll on me physically to the point I started feeling like I was the one using. I had to walk away after realizing there was nothing I could do. She lost her battle a little over a year ago and it tore me up. Still working through it but it's a daily process. Rip LD and I hope you finally have peace."
Dirty_Boy_Jay
All work/No play
"Working everyday 12+ hours without a day off, for more than a month."
Any_South2605
"This is tougher than most people think, especially if it's high-intensity work in the heat or cold. I do outages every year that are usually at least two weeks, approximately 12-14 hours a day. Some days they hit over 20 hours, it takes its toll after a week or so. Especially if you have a family. I lost 10 lbs in my last outage, stressed as hell trying to oversee a critical path project."
TheSwissRussian
The Worst
"The whole Appalachian trail was pretty tough but so spread out it didn't seem that bad. Thought long-distance hiking (trail legs) = marathon (running legs)… that was NOT the case. Worst pain ever. Took almost 2 years to enjoy running in any form then I ran a 50-mile ultra marathon a few weeks ago, proper training kept the pain at bay."
forvillage22
Hazards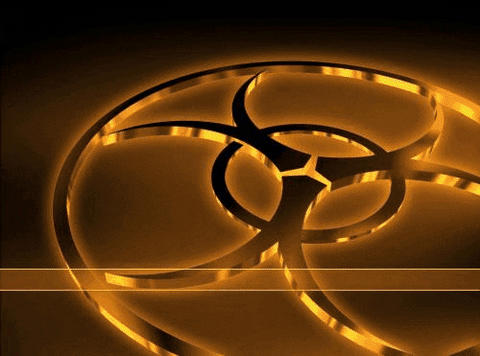 hazard GIF
Giphy
"Went into a secure facility to train to do my job as a chem ops specialist in a live environment where nerve gas exposure was a real risk."
jackfaire
Chemicals are always an issue.
How people do jobs near chemicals I'll never know.
We all... could be a Dateline NBC villain.

Life pushes us.
Of course, there are also times when accidents happen and we prove life is fragile.
One never knows what actions they will one day be responsible for.
More deep breaths should be taken.
Redditor BBQPancake wanted to hear about the times people almost let the devil win, so they asked:
"What was the closest you've gotten to killing someone?"
Everytime someone CHOOSES not to use a turn signal, I roll the dice if this is the moment.
No Hazards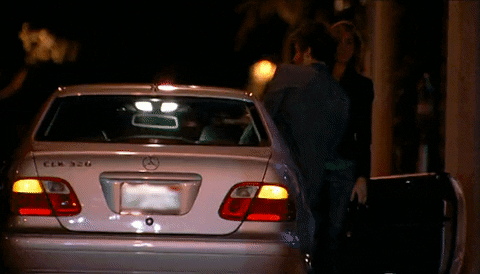 lauren conrad car GIF by The Hills
Giphy
"Dude was changing his tire on the side of the freeway about half past midnight, dressed in dark clothes, no hazards on, and sitting halfway into the right lane. Almost splattered that dude."
Flooded_Strand
Totally Weird Experience
"11:30 pm Remote country road with no streetlights. There's a tiny traffic island in the middle of the road and I see what looks like a slightly different-colored silhouette standing there. By all rights, I should not have seen him there but something in my brain clicked and swore there was a figure standing there so I slammed on my brakes as the figure jumped out in front of me, car stopped about 2m away."
"He smiled really sinisterly and started walking towards the car, I reversed and made to move around him slowly and he jumped in front again, I managed to drive on the wrong side of the road to escape him."
"A minute down the road I stop to flash my lights at every passing car to warn them and I sh*t you not the second car that passed was a cop and I explained what happened. I circled back a minute later and saw the dude on the side of the road in cuffs. Totally weird experience."
HeyMrCow
SLAM!
"When I passed my driving test many years ago, I asked the instructor if he had any advice for a new driver. He warned me that if I ever saw a ball roll into the street to immediately hit the brakes because there was a good chance a kid will follow. I never forgot that and have religiously followed it ever since."
"A couple of years ago I was driving down a residential street and it happened again and something in my mind told me to SLAM on my brakes and so I did. I came to a stop just feet from a really little kid who was completely frozen in terror."
"That driving instructor is probably dead of old age by now, but wherever he is, I hope he understands that he saved that little kid's life and saved me a lifetime of guilt and heartache."
MaybeADumbass
The potatoes were stuck
"Pneumatic potato cannon. My friends and I were shooting it in my backyard. Must have launched off dozens of potatoes at this point. We decided to stuff 3 potatoes in the barrel. When we open the valve to shoot it nothing happened. We were sitting around 60 psi and had no launch."
"The potatoes were stuck. My friend went to look down the barrel. I saw what was going to happen and lifted the back forcing the barrel into the ground. At that time the potatoes shot out and left a small crater in the ground."
ELONGATEDSNAIL
I Shudder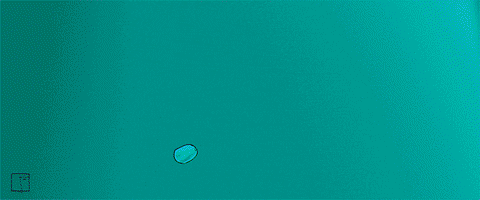 shooting breaking glass GIF by Phazed
Giphy
"I was fermenting homemade kombucha in a tightly closed bottle. Which I forgot to burp. One day a bottle exploded, while my mother-in-law was in the kitchen. Luckily, she was far from the bottle at the moment and got only a scratch on her hand, but we had to dislodge glass shards from the walls. I still shudder from a thought of what would happen if she were closer."
nazanar
Closed bottles and pressure, that is a toxic mess.
Take shelter.
Avengers Unite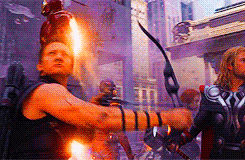 the avengers GIF
Giphy
"Every time I drive in Sydney on a weekend 4000 people either wanna walk out into traffic without looking or cycle onto main roads without pausing or merge into my lane without indicating/checking. By staying in defensive driving mode I've saved more lives than the Avengers."
RGH81
6 Inches
"Was on a film set working when a mentally unstable person with a knife approached me and another crew member."
"Was forced to take a swing at him with a gobo arm (it's essentially a metal rod with a metal knuckle on the end of it). Swung hard enough that if it connected, would have caved in this dude's temple."
"Just missed, and it coming so close must have jolted the guy back to reality and he took off. So closest I came to killing someone was about 6 inches."
Ringlovo
A Few feet from the Girl
"Used to work a delivery job. One afternoon, I'm driving back to work in the old POS delivery van and some girl bolts across the road (presumably to catch a bus that had pulled over up ahead)."

"Slammed on the brakes and came to a sliding stop completely sideways in the middle of the road no more than 2 or 3 feet from the girl. I still think about it sometimes, it was a heavy old Ford van, with no ABS. If I'd been speeding even slightly I think I would've hit her."
ZatyDaddy
Madre de Dios
"Driving a loaded truck, probably about 10,000 lb or so, at the speed limit. Traffic in the oncoming lane is at a standstill. Some [censored] decided he was too important to wait with everyone else and pulls out, face to face with me, at very short range. I swerved hard right, didn't really expect to miss him but somehow did."
"Then swerved hard left to avoid the people on the sidewalk, somehow missed them too. Didn't think you could make a truck do that. Apparently, my passenger (the owner of the truck I was driving for) didn't think it was possible either. I learned some new swear words in Spanish and what sounded like the prayer of thanks to Madre de Dios."
philzar
Fired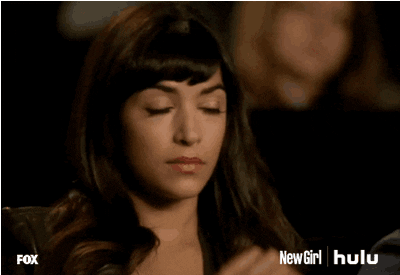 New Girl Facepalm GIF by HULU
Giphy
"High school friend's dad wanted to teach us how to shoot. Went to the range and when he wasn't looking I grabbed the pistol and tried the John Woo sideways grip shot. It flew out of my hand and the bullet ricocheted off the side wall. That was my last time to ever fire a gun."
eguez780
We really need to be vigilant.
Do you have any similar experiences? Let us know in the comments below.
Few things can give you a better cry than a sad movie ending.
It's cathartic and horrible all at once.
I still weep at 'Ghost.'
That ending will always be relevant.
Also, there is something beautiful about crying as a group of strangers in the dark together.
Note: there are movie spoilers below.
Redditor Fl1p1 wanted to talk about the times movies left us in tears, so they asked:
"Which movie has the saddest ending of all time?"
I've shed so many tears in theaters. I can't keep track.
But I will say one word... "Titanic."
Knock Out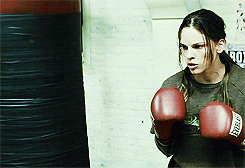 morgan freeman boxing GIF
Giphy
"Million Dollar Baby."
thesweet_submissive
"Damn, I was gonna say the same. I went in blind and that sad ending hit me like a truck. I wept so much alone in my room. The only movie to evoke such a strong emotion from me."
if**kbarney
I Love Literature
"Of Mice and Men."
3BlindMonks
"Oof we had to read the book in high school, and we read THAT part aloud in class. Before we began, the teacher gave a tissue box to each row of desks, and all us teens were like 'that's a bit dramatic isn't it haha.'"
"Then while reading that scene, most of the class ended up either quietly crying or at least visibly sad. I love literature, i majored in English, and I know reading isn't everyone's cup of tea; to see a novel move the ones that didn't even enjoy literature to begin with was truly inspiring. I think seeing a novel move people so drastically is what really pushed me into creative writing."
gothboob69
So... Moving
"Where the red fern grows."
Fun-Training-6241
"I had a sociopath for a 6th grade English teacher that made the class take turns reading this book aloud. So cruel. Everyone was choked up."
WhiskyNerdFAF
"It was actually the VERY ending that got to me, where he's talking about wishing how he could go back and visit his old stomping grounds and maybe find a 2 bit axe with a rusty lantern hanging off of it. I grew up in the woods and seeing evidence of your old past self still preserved is so... moving."
spazmatt527
I'm Tired Boss
"The Green Mile."
Short_Perspective72
"I'm tired, boss. Tired of bein' on the road, lonely as a sparrow in the rain. Tired of not ever having me a buddy to be with, or tell me where we's coming from or going to, or why. Mostly I'm tired of people being ugly to each other."
Johnny_Grubbonic
"Saw it in the movies. Everyone in the theater cried. Even when the credits started to roll and the lights went on, we all sat there for a couple minutes collecting ourselves. Hadn't seen anything like that, before or since then."
DopeCharma
Bye Jenny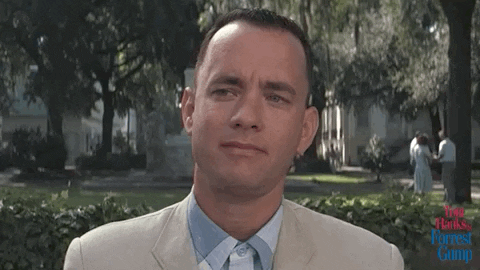 Academy Awards Film GIF by CBS
Giphy
"Forrest Gump. I wouldn't say it is the 'saddest' however the ending where they visit Jenny's grave, gets me every time."
Emeraldfox_5
"The part where Bubba dies got me even more."
RandomMemer_42069
Forrest Gump always sets the tears flowing.
A Hard Hit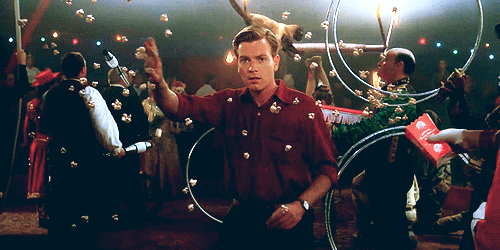 ewan mcgregor popcorn GIF
Giphy
"Big Fish... Fantastic movie. I generally don't do emotional with movies but damn this one hit hard. Probably topped my childhood tears of Optimus Prime being killed off in the Transformers movie when I was a kid."
sirandtheirDLW
Family Fun?
"My Girl."
longtallsally15
"On Weekends my dad always looked into the tv magazine and chose a kids movie for us to watch. No warning for it, just 'lovely movie for the whole family.'"
"So me, overly empathic 7 year old watched it… and ended up crying for like 2 hours. My father ended up calling the magazine hotline to yell at them. Since then I spoil myself with endings. Unless I know it has a good ending I just can't watch movies."
kamalaophelia
Gut Wrenching
"Life is Beautiful."
mazlow01
"Gawd that movie is so hard to watch but is so amazing."
PirateJohn75
"I literally just saw a clip of this movie in a documentary of where he goofily goose steps around the corner in front of his son with a nazi behind him a couple of days ago and just burst into tears. That movie is gut wrenching."
ArmadilloNext9714
"Also my answer. As a Jew who lost ancestors in the Holocaust, that movie had a physical impact on me."
CommissarCiaphisCain
Bad History
"Bridge to Terabithia."
OkFineBanMe68
"I knew nothing about the movie or book when I went in so it was a huge surprise to me and honestly it tore me to pieces when it played out."
Malikhi
"I read that book in school. Didn't like it. Movie came out and my mom was like hey that was a school book we should go see it. I said nah no thanks I was a kid when I read it I'll pass."
"She says fine takes my younger brother (4years younger than me so maybe 10 at this time) and two of my cousins (10 and 8) and my aunt."
"My mom came home so upset and I was just hangin' on the couch. She started yelling at me asking why I didn't warn them and how come I let them go see that stupid movie. I got grounded for it."
VolubleWanderer
Value
"Schindler's List."
"Though 1100 Jews were saved, Schindler broke down and mourned over not saving more. Instead of patting himself on the back about what he achieved, he came to understand the value of human life and wished he had done more."
REDDIT
Breathtaking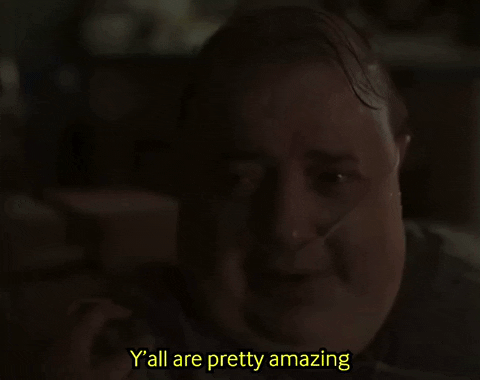 Great Job Congrats GIF by Cappa Video Productions
Giphy
"The Whale recently. The reveal of the letter had me shattered."
bharatchipkar6
The Whale was a lot. But beautiful. See it.
Do you have any to add? Let us know in the comments.
Purposefully inflicted pain.
One of the most famous examples I can recall is that walking on coals nonsense.
WHY ARE YOU DOING THAT?!
That and Bikram yoga. Good Lord the heat.
The things humans will put ourselves through is astounding.
The things we can actually withstand is kind of amazing though.
Redditor Ok_Security_8657 wanted to hear about the times we've had to suffer through, so they asked:
"What is the most painful thing you've ever experienced, *on purpose*?"
Let's see what stories Reddit had to contribute.
Twice?!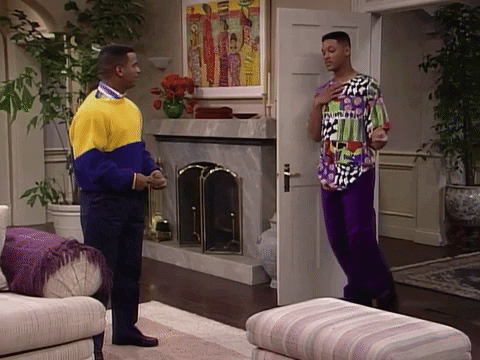 Season 2 Couch GIF by The Fresh Prince of Bel-Air
Giphy
"Novocaine doesn't work on me. For submarine service you have to have all of your wisdom teeth removed. The Navy does not use anything other than novocaine. They only pull two at a time though. I went back the second time."
LeepII
Salted
"I cut my thumb pretty bad years ago while using a knife in my kitchen. And looking at the salt shaker on the counter I got the idea to literally. Pour salt on a wound. It was like an electric shock was sent through my nervous system. A short but very intense feeling of pain. Use salt water/saline instead."
SidOfBee
"Technically it is an electric shock as salt has negative ion that if the condition is correct it would shock your nerves."
Kaperal
Feel It
"I have a friend who got a lung biopsy WITHOUT numbing and pain meds. She was 14. She said she wanted to 'feel it' like the biopsy on her knee (which did, in fact, use drugs). She says it was the most painful experience of her life. She had 26 cancerous tumors big enough to show up when on the scan of her lungs. She is happily married, alive and well, and a total bada**."
_ohhello
Welp
"I cut my arm open trying to catch a falling glass once. Saw the insides. To be thorough, I cleaned the wound by alternating squirting isopropyl alcohol and hydrogen peroxide in it. A little later my surgeon friend told me soap and water would have been good enough to clean it. Welp."
sbvp
"Next time use coffee grounds. I've also heard of people using chili powder but that seems like it'd be nasty."
Lordofdogmonsters
Motionless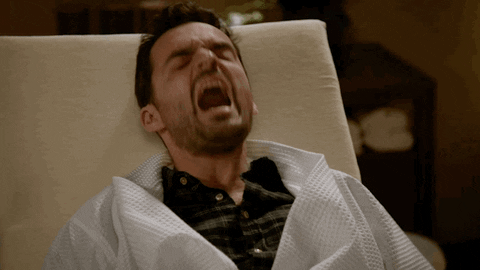 Jake Johnson Pain GIF by New Girl
Giphy
"IUD fitting. Thought it was all fine because I didn't have too much pain during the procedure... 12 hours later I could not move from the pain and had to get my mum to deliver pain killers to my flat at 7am next morning bc I'd gone through everything we had."
Chance-Bread-315
Painkillers 24/7 for somethings please.
WHITE HOT AGONY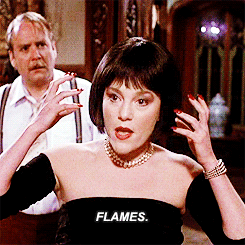 madeline kahn flames GIF
Giphy
"Recently, I had a couple plantars warts cut out of my feet. The shots they use to numb you suuuuck. Went right into the bottom of each of my feet under the big toes. WHITE HOT AGONY. Thankfully, the pain doesn't last very long, and the operation was pretty much painless after that."
NervousCap
Not Cool
"Getting my eyes washed after being Pepper sprayed. We were given a chance to experience the proper stuff while in military. My mind went 'Hell yeah, that will be cool!' Well, got sprayed, had to walk 5 meters to a person holding a water bottle so he could rinse my eyes. Motherf**ker had warm/hot water in the bottle and he poured it to my face."
"It burned even more and I got waterboarded at the same time."
"I've heard that you can experience pain that makes you fear you will die. Maybe, but at that moment I learned that you can feel pain that makes you fear that you might not die, and you have to suffer that pain."
Tit_U_Lum
Bad Removal
"The most painful experience of my life was passing a kidney stone, though whether or not it can be considered to have been experienced on purpose is debatable. I certainly contributed to its development through my choices, but that's another story."
"On the other hand, I had an ingrown toenail removed before."
"After removing the entire side of the nail, the doctor chemically burned the exposed nail bed with a chemical called phenol. Even though my toe was entirely numb, it was the most white hot searing pain ever. It hurt so bad it took my breath away. The best part is that the toenail came back, and I'm getting it done again in two weeks."
Gordoniscool666
Truth Hurts
"Decided I had to tell the woman I fell in love with that I had feelings for her. I knew before I told her that she would reject me. She was not in a mentally healthy place and didn't want to be with ANYONE. But I wanted her to know the truth. So I took the rejection like a man and we are still friends."
Horror-School-6713
Done
"Putting my wedding ring on our bedroom dresser (knowing my marriage was over) while my wife was across town doing a police officer she had met at the shooting range. I walked out of our house and have not spoken to or seen her since. That was over 40 years ago."
wyoflyboy68
Bye Bye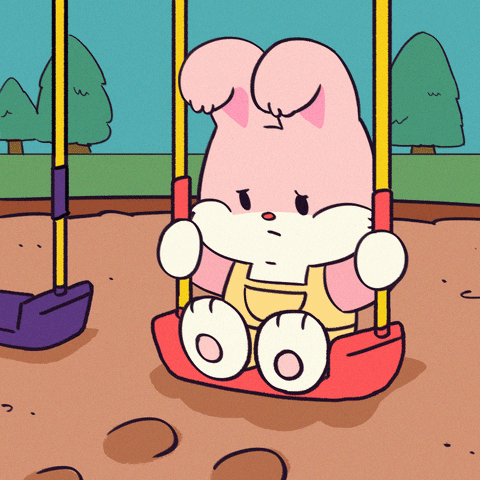 Sad Rabbit GIF by Muffin & Nuts
Giphy
"Putting my dog down. She passed in my arms. There's a song that I associate with her which I can't hear without tearing up, despite her exiting my life more than a decade ago."
GeebusNZ
These are some brave folks who have been through some enormous pain. We thank thank for sharing!
Do you have anything you'd like to add? Let us know in the comment section.