***WARNING - THE FOLLOWING ISN'T FOR THE FAINT OF HEART!***

Medical mishap stories are like trainwrecks—you can't look away, or not read up.
Something about trauma and drama is too fascinating to let pass by.
We just have to hear more, even if it makes us queazy and then faint.
One of the worst body pain topics—at least for people who have one—involves the destruction of the penis. Even thinking about violent pain "down there" can cause tears.
Redditor PM_for_life_secrets wanted to know who was willing to share some, unique, male crotch tales, so they asked:
"What is your penis 'horror story?'"
I'm not a fan of these kinds of stories, of course that doesn't stop me from reading.
Let me sit first.

The Farter
"Two parts. I was in hospital waiting for a cystoscopy. 15 years old. Sat in the bed, the consultant comes around. He's doing teaching rounds."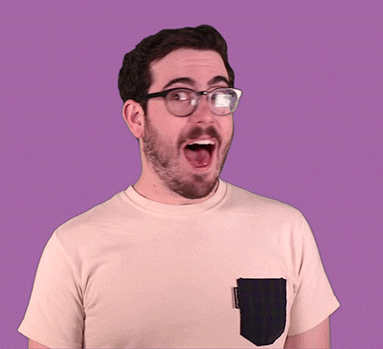 Giphy
"He flips the sheet down, and reveals to all the students the glory that is my penis. After the cystoscopy, they've (I assume) vacuumed out the urine so they can see clearly with the camera. I go to pee. I get pfft pfft pffttt pffffttt. My penis was farting. It was both horrifying and impressive." ~ shemmie
Inflation
"When I was 8 I tried to inflate my penis with a soccer ball pump. I'd heard of penis pumps but looking back I didn't quite understand the concept. I stuck the needle into my urethra and inflated a few pushes."
"It gave me A half chub and a strong urge to urinate. I tried to go pee but I just kinda farted out of my penis hole and the pee splattered everywhere like a sprinkler. 20 years later I get sharp pains randomly when I urinate. I'm almost positive I have a urethral structure." ~ Imafish12
A Flayed Penis...
"I had a patient who had really bad edema and would not quit trying to masturbate. He fell asleep or something with his foreskin retracted and his penis swelled up from the fluid but his foreskin didn't stretch and basically turned into a tourniquet."
"Went in to give him his bath and his penis was turning blue from the lack of blood flow. Called the urologist for help and he told me I had to go in there and squeeze the living hell out of his penis so the fluid would be pushed back into his body and his foreskin could be slid back down."
"I spent about 45 minutes with my hands clamped around his penis while my coworkers restrained him because he kept trying to punch me. Also gangrene of the penis and scrotum is real. Nothing like changing a wound vac on someone's flayed penis and scrotum." ~ seventhirtytwoam
Don't Grab!
"I was 4 years old and uncircumsized. While in a changing room at a swimming pool with my mother and her aunt. The aunt said 'his foreskin does not look right. it looks too tight is that ok?' "
"She reached out and grabbed it and pulled it tearing it open. I had to be taken to the hospital and was circumcised the next day as she had torn it too bad to be repaired." ~ stinkload
Case Closed
"When I was a toddler, two of my favorite things were accidentally mixed: being naked, and snapping books shut when I was done reading/looking at them." ~ StagDT93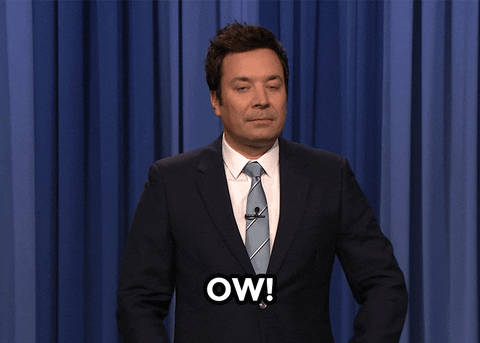 Giphy
I need a minute before we continue.
Why is there always so much blood?
Not THERE!!!
"Came home from camp and it turned out I had a tic on the head of my penis. I totally freaked out." ~ addisonaddisonii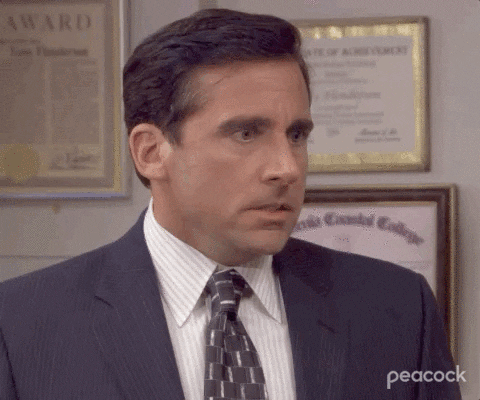 Giphy
Bad Idea...
"Around the time I met my (now) wife, I was whoring around a bit. Well, I stopped seeing the other girls and started dating just my current wife. A couple weeks after we met, I started getting that painful, drip-d*ck. Had to call everyone to tell them someone had an STD."
"I go get checked out and a couple days later they call me back and said I didn't have any STD but they found what looked like a fungal infection similar to athlete's foot. It dawned on me that a few weeks before, I was at the gym and decided to hit the tanning bed before I left, had nothing to put on my d*ck because I didn't want it to burn. Decided to put my sock on it… bad idea." ~ Gluten_maximus
Lost Penis
"So, I am a nurse and work in a nursing home. This one time we got a patient for a short stay that had just had a partial penectomy (they removed about 2 inches of penis including the whole head). He had a catheter in with stitches around what penis he had left. Well, the man pulled the catheter out."
"(A catheter has a 10-30ml balloon that gets blown up inside of your bladder to keep the catheter from just sliding out.) He pulled the catheter out with the balloon intact and completely ripped open all of the stitches and essentially flowered what little penis he had left. I walk in the room to see the catheter bag laying on the floor and his bed covered in blood. He lost even more of his penis because of this." ~ PrincessShelbyy
Rashed...
"Early 20's, a lovely young lady was astride me for car sex outside of a bar. She had on a dress and thought it a good idea to move her panties to the side while she got on top me. The material rubbed my shaft raw and the next day my penis looked like a Tijuana hotdog."
"Had to go to base medical as it was extremely uncomfortable and wouldn't heal. Navy corpsmen are a sadistic but humorous bunch, so I had multiple nicknames after they saw my roadrash." ~ DefinitelyNotRyanH
Bad Jump
"When I was like 10 I tried to jump an aluminum fence, I slipped and cut the tip of my penis on the edge... thank God I didn't lose it." ~ Yurrrr__Brooklyn347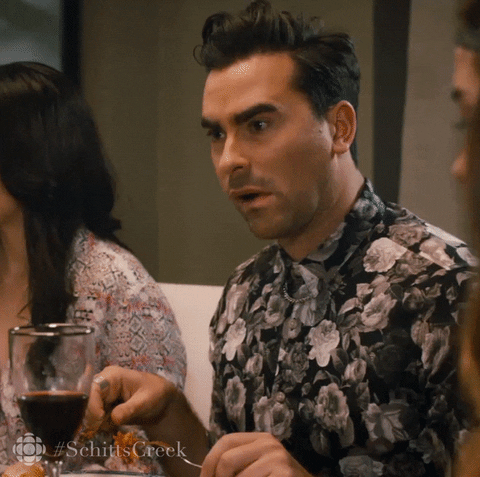 Giphy
I need to lay down.
Anyone else feeling faint?
How do you survive all that?
Want to "know" more?
Sign up for the Knowable newsletter here.

Never miss another big, odd, funny or heartbreaking moment again.
Keep reading...
Show less
Life changes as we age, and the things that irk us change along with it.
A sound or action that seemed perfectly fine 20 years ago might be the most annoying thing now.
These kinds of shifts in perspective affect all of us as we get older.
Redditor hollowreader asked:
"As you get older, what's something that becomes increasingly annoying?"
Willful Ignorance
"People who refuse to learn new things or educate themselves."
"Willfully ignorant, obtuse, purposefully dense. Whatever you call it, but especially those who are proud or stubborn about it. It's not cute, just grow up and admit you're wrong sometimes. No you're not too old to learn, you're not stuck in your ways, it's not old habits or it used to be fine. You just don't want to change and are stubborn. At least admit it."
-dead_b4_quarantine
"Do you have any idea how many people I meet who don't bother to simply google something they don't know. Its so annoying. Someone was shocked when I spent 10 minutes googling honey badgers just because they are interesting. People don't want to learn anything new."
-jayedgar06
"I pissed off my family for this. They got into an argument about something and I was like 'guys, phone. google. ask it the question. Here's the answer!' and then I showed them that both of them were wrong."
"'Oh, you are insufferable, you don't have to be right all the time.'"
"Thanks, that helps."​
-Runa216
Distraction
​"Distractions, they are everywhere and honestly I don't think it's just age that makes them seem like they are increasing. I feel like I'm constantly being distracted by things I'm not interested in."
"Stopped watching television, can't take all the commercials especially the drug ones and political ones."

"Can't the world just let us focus on what's really wrong and let us try to make it better instead of making us turn away."
-MadLintElf
"The new movie on Netflix '[Don't] Look Up' I think it's called, does a pretty good job of mocking and calling out this very thing."
-DatPlumberDude
Hair And Acne In Unfortunate Places
​"Hair coming out of nose and ears. Like, why the f*ck?"
-howwouldiknow
"Acne in those places. Why?!? They hurt so bad."
-spongeysquarepantis
"Ear pimples are one of the things I hate most in this world. Best way I heard to get rid of them was I believe putting a tiny amount of rubbing alcohol on a q-tip and rubbing it over the spot once/twice a day."
-Datalust5
Noise
"​Noise, so much noise."
-pyroisflame
"Yes, and even worse is noise along with bass vibrations. Especially when you are in bed and almost asleep, then wham, brmmmmm, brmmmmm, brrrrrrrrmmmmmm."
-wiggysbelleza
"Leaf blowers."
-Glittering-Extreme-2
"I hear them every freaking morning non stop until noon, but the sidewalks are still packed with fallen leaves. WTF is going on?!"
-skeptic_witch
Constant Discomfort
​"That some part or other of my body always seems to be in discomfort."
-Arthrine
"I was so excited to have time off from my office chair for xmas break. I thought my back would feel so much better! Too bad I laid in bed so much that my back hurt in a new, different way."
-Costner_Facts
"Nobody tells you that part about growing old. The reason old people moving slowly is a cliche, it's because everything f*cking hurts."
-McFeely_Smackup
Anything But The Damp
"petty stuff like, clothes not drying up completely and they end up smelling damp."
-Damisrilli58
"Why does drying a load of laundry on normal completely dry my sheets one week and then the next week I need to go back and flip them and add 20 minutes??"
-Electronic_Ad5481
"Somewhat related, why do Tupperware lids never fucking dry?! You could leave them for days and there would still be drops of water dripping out from crevices when you take them out of the rack. Never fails to make me grumpy."
-AggravatinCupcake0
We Don't Need To Hear Your Call
"People who not only yell while they're on the phone, but do this while having their call on speaker in a public place."
-rizcriz
"My god some man did that in the hospital waiting room while I was expecting my aunt to come out of surgery. It was insane. He could have easily left or even talked at a normal volume. Instead he answered 'JERRY HOW THE HECK ARE YOU?!'"
-DigNitty
Seriously, It's 2022
​"How paying bills or doing some basic things have not advanced with technology. Why are there service fees for automated phone payments?"
-bobthepomato
"This really chapped my ass yesterday while trying to pay an ambulance bill. It didn't suck enough that I needed a damn ambulance. It didn't suck enough that I have a huge stack of bills from the hospital stay despite having health insurance."
"To pay the ambulance bill, I had to pay a fee based on how much my bill was. And the option to pay online was a higher percentage than paying over the phone! Ahhh! I was so frustrated!"
-PawsibleCrazyCatLady
"I generally just pay with home banking or a digital wallet and I never got charged. I don't live in America tho."
-LumosLupin
"Not living in America is a great trick for a lot of issues in this thread 😅"
-NilsTillander
Life, The Universe, And Everything
​"Gestures vaguely at everything."
-LondonDude123
"gestures vaguely at self"
-OldAd38
"Found the actual older person."
-distractedchemist
"Im only 25 :( "
-LondonDude123
Technology
​"Getting new technical devices. Geting a brand new phone hardly excites me anymore. I just get annoyed."
-Embarrassed-Oil-5794
"Most of what annoys me with it is not needing 90% of the new 'exciting' features. They're just making the stuff more annoying to use."
-Quackwh*re69
"I feel this, getting a new phone is nice but its always a pain to change everything over. You don't realize how much you have set up on a phone until you have to start back over from fresh. I've had my current phone for two years and am now hitting some limitations with it but the thought of having to go through switching to a new device is half the reason I haven't upgraded yet."
-kolby12309
While our pet peeves and annoyances might change as we age, at least we can take comfort in knowing that it happens to everyone.
Want to "know" more?
Sign up for the Knowable newsletter here.
Never miss another big, odd, funny, or heartbreaking moment again.
Keep reading...
Show less
Society has some strange and stringent expectations when it comes to bras. If you're someone who wears a bra, you've likely already noticed this. And Redditor metoday998 was well aware of this, but felt unable to wear a bra while walking her dog. Her neighbors started making comments and now the original poster (OP) is […]
More
Picture this: you pour yourself a hot cup of coffee or tea. Eager to take that first sip, you don't wait until the liquid is cool enough. Ouch! Your tongue pulls back, your arm jerks, and now you've spilled your beverage.
When we experience pain, that's our body's way of keeping us safe. The nerves send a signal to your spinal cord and up to your brain to let you know, "Hey, this hurts!" That's acute pain.
There's also chronic pain, which is long-term pain that usually has something to do with a miscommunication between the nerves and the brain. There's a signal that something is wrong when really nothing is wrong.
Some people have experienced excruciating pain from accidents, surgeries, and illness. We wanted to know what was the most intense pain that people have ever felt.
Redditor Bright_Vision asked:
"What is the most physically painful experience you've had?"

These will make your toes curl!
Spinal cord collapse.
"When my spinal cord collapsed down on to the nerves going to my legs I legitimately wanted to die."
- Decent_Barnacle_6746
"I feel this. Broke my neck and back and ruptured 6 disks and blew out every ligament in my neck. The worst pain was putting a trail spinal chord stimulator in and running the leads from my butt to mid back. I was awake and was given no sedation."
- growingwithnate
Appendix bursting.
"Toss up between kidney stones and appendix bursting. Wanted to die."
- HungDaddy120
"Came here to say this. Appendix burst. Insane pain."
"1 week in hospital for infection. It was just horrible. Literally an organ bursting inside you."
- Thenot99
"Were there any symptoms to begin with? Or is this one of those things that can just randomly happen to anyone without warning?"
- chocomilc
"You'll feel it, but it's hard to know that its the appendix. Feels like a stomach ache increasing in intensity over time from what I recall. Moving hurts quite a bit, especially if you wait before getting it checked out."
- yar2000
"Or you could be like me and not present with anything but some abdominal discomfort, no fever, no loss of appetite. I'm grateful they did a CT on me to check and make sure otherwise it could have been dismissed as gastro. I went from CT to ER to surgery in like 3 hours."
- kikat
Abscessed tooth.
"Had an abscessed tooth. For two weeks, my life was nothing but absolute misery, and nothing would kill the pain. At one point, the dentist had to drip numbing agents on the exposed root because it would not freeze, and that felt like a hot needle being jammed behind my eye."
"Cue a new dentist phobia that has me terrified to even call them when I know there's an issue."
- Lexi_Banner
"My mom had an abscessed tooth, and at the worst stage she cried worse than I personally have ever heard her cry. Awful stuff."
- Rhett12344
Ovarian endometriotic cyst rupturing.
"An ovarian endometriotic cyst rupturing."
"I remember taking about ten minutes to crawl down the stairs to get to the phone so I could call my mom, 100% convinced I was dying."
- ipakookapi
"I woke up one morning before school and told my mom I felt like I was gonna be sick. She sent me to school anyways."
"I threw up twice on my way to my first class. Then I threw up during that class and went to the nurse. I threw up in the nurses office probably 10x by the time my mom came back for me (~45 mins). She took me home (at roughly 9am) thinking it was just a stomach bug and went back to work."
"She came home by 5pm and I had thrown up possibly another 15-30x since she left me at home. Instead of going to the doctors she rushed me straight to the ER worried my appendix burst. Threw up another 3x in the waiting room."
"I threw up/dry heaved somewhere between 30-60x in less than 12 hours at 11 years old. I legitimately thought that this was the end and I was dying with how awful the pain was. All to get told, 'Yeah it looks like you had an ovarian cyst rupture, so you might be getting your period soon.'"
"11 years old, hadn't even had my first period yet, and my female organs already wanted me to feel like I was dying."
- borderline_cat
Spinal surgery.
"That time a neurosurgeon drilled out the base of my skull, installed a plate there, and then drilled holes in my top two vertebrae to connect it all."
"Excruciating pain for months, but the worst was the first two weeks. Any time the pain meds wore off, I was in hell. It felt like nothing I've ever experienced before or since. I became an animal. I wasn't capable of human thought or anything but screaming. It continued for a long time in a more muted way. When I tried to turn my head reflexively, when I accidentally shifted it forward. But the worst BY FAR was when I tried to sleep because I had no control over my movements then. I just woke up screaming many times each night."
"There was no escape. I was tired all the time, terrified of falling asleep again but also terrified of every potential movement. I had a very secure neck brace on 24/7 for months, but nothing was enough to stop this pain."
- vagabonne
Adriamycin chemo.
"Receiving Adriamycin chemo. The side effects made me wish for death at times."
- cloudydays2021
"I actually get nauseous just seeing that shade of red now. No kool aid or fruit punch for me!"
"At least I'm alive though. 9 years NED."
- heysandyitspete
"11 years later I still have the fear of that disgusting red. I'd get panic attacks just walking along the corridor to the chemo ward. It was always cleaned so thoroughly that even the smell of whatever cleaning chemical they used made me nauseous. It took me at least 5 years to be able to go outside without crippling anxiety."
- Blinkkkk
A virus that caused 3 other illnesses.
"When I was a kid I was severely ill with a virus which led to extreme dehydration. At one stage I couldn't hold down food or water for days. I frequently woke up with severe abdominal cramps but one night I woke up and thought my head was splitting open with the worst migraine of my life. I was in so much pain that I couldn't stand or see. I just curled up and begged for the pain to stop."
"My father carried me to the doctors and my mother sat with me while the doctor told them it was 'just a virus and it will pass.' The doctor had been saying this for nearly two months. My mother snapped and demanded the doctor to at least examine me and not dismiss me. The doctor quickly concluded my appendix had burst and to bring me to ER."
"The second my father carried me into ER the nurse just took me to the back and I was rushed to ICU. Turned out the cramps were also from dehydration and the virus caused my lungs to collapse and gave me pneumonia."
"The headache and cramps was something I never want to experience again and make sure to find a way to always be hydrated. I was in so much pain I didn't even notice my lungs were failing."
- RedIceBreaker
"Honestly wasn't shocked reading this. I'll be dismissed 3-4 times before anything I have is looked at. Now I collect dismissals in writing so when there is a big problem I have the trail."
- segfkt
For many of the stories in the comments, the pain being so excruciating is what rushed them into surgery. For others, it was the result of such surgery.
What's important to remember that if it's acute pain, and it's intense, see a doctor and advocate to be evaluated. It might save your life.
Want to "know" more? Never miss another big, odd, funny, or heartbreaking moment again. Sign up for the Knowable newsletter here.
Keep reading...
Show less
I didn't understand pain–the real, agonizing kind–until I had some health problems some years ago that landed me in the hospital. It was a horrible experience and I remember thinking that I would never experience relief from it.
I'm one of the lucky ones and have since recovered. But the experience was a humbling one, and I can tell you that it changed how I view other people's struggles.
Pain is debilitating! Be kind to the people around you who are dealing with.
That bit about being kind? That's the general theme of the stories here, which people were keen to share after Redditor PhilosoFeed asked the online community,
"What did you not understand until you experienced it?"
"Crippling back pain. Have had to crawl on all fours to the bathroom and couldn't stand up to even pee."
monkeydluffy22
Having experienced it myself, I can confirm that it is HORRIBLE.
"I had always had sinus headaches..."
"Migraines. I had always had sinus headaches and I thought I knew what headaches were like. A migraine is like death."
diegojones4
I know people who experience them with some regularity and the pain is clearly debilitating in every sense of the word.
"You never know what other people..."
"Anxiety/panic attacks and how absolutely debilitating they can be. You never know what other people may be going through. Be gentle with each other people."
rumpusbutnotwilds
Absolutely! They can be terrifying for the people experiencing them. They are no joke.
"It wasn't until my youngest brother..."
"Severe grief. I have had people close to me die before but I never understood it as everybody dies and while it's sad you can still function."
"It wasn't until my youngest brother took his own life that I understood. It was like my heart was ripped out of my chest and I was a zombie going through life not feeling anything other than overwhelming sadness."
Farkenoathm8-E
We extend our condolences.
Grief is horrible.
"I had always wanted to..."
"Living in a foreign country. I had always wanted to escape my home country and live abroad. Now I'm living in a foreign country and I feel lonely and isolated. I don't regret my decision but I miss my friends."
pousiquette
People Break Down The Nicest Celebrities They've Ever Met | George Takei's Oh Myyy
They always say, "don't meet your heroes." But here's the thing, sometimes your celebrities are actually just chill, normal people who are overjoyed to meet ...

Add in some xenophobia and it's easy to feel like an outsider when you're far from home.
"The way modern day America..."
"Poverty. The way modern day America views poverty is so immoral it makes me sick on a daily basis. I see cops spend more time harassing the homeless man on the corner then I see them actually keeping me safe."
fashionablystoned
But why don't you just "pull yourself up by your bootstraps," huh?
See that? That's a toxic mindset.
"I never understood..."
"I never understood why some people don't leave their abusive partners until I found myself in one of those relationships. It's been two years already since I left and I still have trust issues."
dana561
We're glad to hear you're out! Best wishes on your continued recovery.
"I've never watched a full game..."
"Going to sports games in general. I recently went to an NHL game. I've never watched a full game of hockey in my life and I was slapping the glass with an animal instinct I didn't know I had."
Cornchucker2
Sounds like it was thrilling! Hockey games are the best examples of this, in my experience.
"There was a really bad crash on the road..."
"Horror."
"There was a really bad crash on the road while I was driving to work in the early hours of the morning. I stopped and went to help the person that had gotten hit. She had several kids in the car, and she asked me to get them out."
"One of the kids had passed in the crash. I can't even begin to describe how I felt because it was so alien to me, when I went to take him out his car seat."
November1738
That poor woman and those poor children. We're sorry to hear about this experience but we're glad that you were able to be there.
"I naively thought..."
"Ageism in hiring. I naively thought if you are smart and someone who works hard you'd never have to worry about finding a job. And then I started looking for a new job in my 40s."
jayworden
61% of respondents over the age of 45 reported having seen or experienced age discrimination in their careers, according to a study by AARP.
We're sorry if some of these were depressing to think about but hopefully they serve as a good reminder to be kind and to be gentle with the people around you.
Experiences like these can humble you immensely. And the more understanding you try to be before they happen to you, the better prepared you should be to navigate the waters yourself.
Have some experiences of your own? Feel free to tell us more in the comments below!
If you or someone you know is struggling, you can contact the National Suicide Prevention Lifeline at 1-800-273-TALK (8255).
To find help outside the United States, the International Association for Suicide Prevention has resources available at https://www.iasp.info/resources/Crisis_Centres/
Keep reading...
Show less