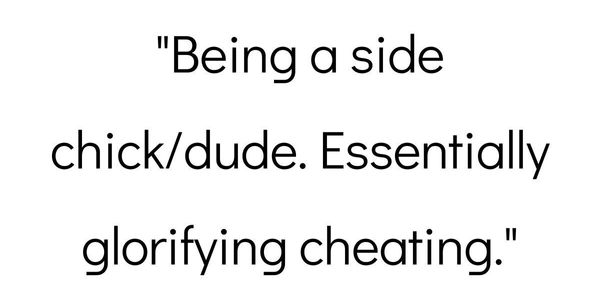 Who hasn't taken part in a fad that became passé before the year was out.
Children of the 90s probably wish they spent much less time and effort obtaining Pogs and Magic Cards than they did.
But while some frivolous fads are an almost instant flash in the pan, sometimes they are only the beginning of a pop culture phenomenon which continues to this day, with no end in sight.
Much to the dismay of many.
Redditor FalloutFan4207 was curious to hear the things people can't believe are as popular as they are, leading them to ask:
"What should never have gotten popular?"
Did anyone find this funny?
"The stupid public pranks on strangers where it's more or less just harassment."- Laptraffik
"Doing stupid sh*t for clout."- Unknown_Captain
More like "Toddler and Exploitation"...
"Toddlers and Tiaras. Child beauty pageants."- spaceassorcery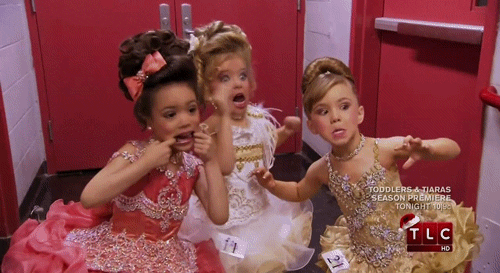 Scared Toddlers And Tiaras GIF
Giphy
Just a cruel tease...
"Micro transactions."- Jerrybeshara
Why pay for something you can get for free from a tap?
"Bottled water for like $3 as an alternative to soft drinks."- Tuesday2017
Not everyone deserves to be famous
​"Giving obnoxious people a platform."
"See Dr. Phil and his gaggle of guests who are famous for being stupid."- glitchystitchy
"Making stupid people famous."- whitecity011
"The Paul brothers."- dollaravocadotoast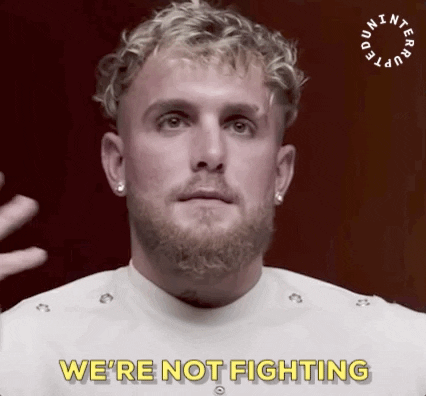 Jake Paul Fighting GIF by Uninterrupted
Giphy
Just how "real" are these shows?

"Reality TV/celebrity obsession/Kardashian style shows."- dogsquad81
Is there really anything wrong with monogomy?
"Being a side chick/dude."
"Essentially glorifying cheating."- OhJeezItsCorrine
One can only hope that these will all be things of the past before too long.
And will make way for another trend which people will spend years wondering why it became as popular as it did.
Keep reading...
Show less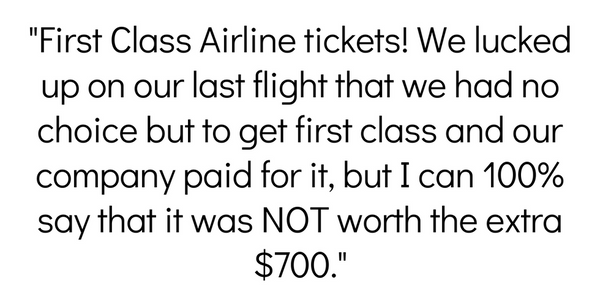 For the life of me, I can't understand how anyone could still watch The Walking Dead. I just checked and the damn thing has had 11 seasons. 11 seasons!
Can you imagine?
People enjoy watching characters follow a set of train tracks for an entire season I guess. (For context, I made it to the beginning of the seventh season before I threw in the towel, and it was really testing my patience well before then.)
But there's so much more out there that's equally overrated. Television is the least of our problems.
People shared their thoughts with us after Redditor PieinHorse asked the online community:
"What is very overrated?"
"The perceived security..."
"The perceived security of most jobs."
chickenkottu
Replace jobs with locks or doors or windows and it's still true.
"Influencers."
"Influencers. I'm not sure what's more ridiculous, the fact someone believes they are an "influencer" or those who actually follow them and are influenced by said influencer."
aussie_shane
I scarcely think about them. Out of sight, out of mind.
"After owning..."
"Designer brands and bags. After owning an item from each brand, it's really the most big waste of money people can put their money on."
ian6677
You do get what you pay for up to a certain point.
"The extra leg room..."
"First Class Airline tickets!"
"We lucked up on our last flight that we had no choice but to get first class and our company paid for it, but I can 100% say that it was NOT worth the extra $700."
"The extra leg room was nice, as I'm 6'7", but the "free cocktails" and additional food? Nah homie, I'm good."
ecallowsamoht
Was this domestic? For those short flights First Class is pretty much not worth it, but for international long haul? A lie-down bed for a 13 hour flight is worth the 2x or more price, plus the other perks.
"I prefer..."
"Casual sex. I prefer competitive sex."
[deleted]
Evolutionarily speaking, life is about competitive sex...
"Being famous..."
"Being famous must suck big time. Imagine not being able to go shopping, taking a chill walk in the park, go to the beach, supermartket, etc... without people engaging with you."
Pcostix
Say goodbye to any privacy whatsoever. No thank you.
"Spent my prime years..."
"Alcohol. Spent my prime years drinking at college and all that, still say it's the most overrated thing in history. So many better drugs that could have prevented long and short term health issues, made things more peaceful, more efficient, more successful, and so on. The fact that it's globally advertised every millisecond proves it's overrated."
DFHartzell
There's nothing wrong with deciding to stop drinking (or never drinking at all) and people should not be shamed for it.
"Why?"
"Huge weddings. Why? Spend the money on something important or on a trip."
Ginger_Chick
Some people want their best day ever to be a big party with all the people they care about. But there is a crazy level of stress involved in planning a party that size.
"Being an adult."
"Being an adult. What BS is this, and why the hell did we want to be adults when we were kids?"
imunclebubba
Nah, being an adult is awesome. I wouldn't change it for the world. Freedom!
"Half of the time."
"Hot weather. Half of the time it is just horrible and you're sweating in your clothes and the other half you're at the beach burning alive."
patrickgall
Sorry, I'd rather it be hot than be freezing, but I'm one of those people who can never get warm.
Hey, it could be worse. We could be talking about how much Game of Thrones disappointed us (again) and how it is impossible to watch it now, a total slog, knowing where it ends up. Disappointing and overrated indeed.
Have some suggestions of your own? Tell us more in the comments below!
Keep reading...
Show less
We all have our likes and dislikes when it comes to food.
While some people might not be able to stop eating certain foods, the very thought of that same food is enough to make others gag.
Then there are the foods which are universally considered to be delicious delicacies, the foods so revered that it is assumed that everyone must find them delicious.
Only, not everyone does.
Redditor jamboamericano was curious to hear which foods the Reddit community couldn't quite grasp the appeal of, leading them to ask:
"What a food in your opinion that quite simply sucks and you don't understand the hype behind it?"

How do you make a bland food even more bland?
"As someone from the UK I don't get why so many people here love mushy peas."
"I find peas relatively tasteless and gross as they are, mushing them just makes the texture gross as well."- MHC1905
More healthy, less tasty...

"Zucchini pasta."-- dannyboyhou
Who knew fish eggs would be so popular?
"Caviar."
"I feel like whoever buys that sh*t doesn't actually like it and uses it to flaunt their money."- WapplesAreDelish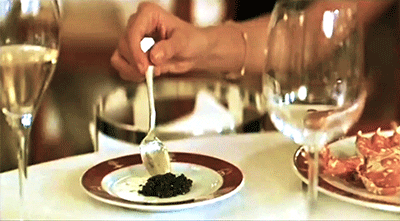 Audrey Tautou Food GIF
Giphy
Hold the guac!
"The early 2010s was a difficult time for me."
'"I f*cking hate avocado."- drunky_crowette
No matter where it came from...

"Liver."
"Just......no."- Efficient-Bee-1855
You mean it's supposed to burn my tongue?!?
"I don't get the appeal of chili that is made to be as hot and spicy as humanly possible, to the point that it hurts to eat it."
"'I make my chili with the five hottest peppers known to man and a dash of snake venom to kick it up a notch'."
"Why?"
"That, and tofu."- MiddleAgedGamer71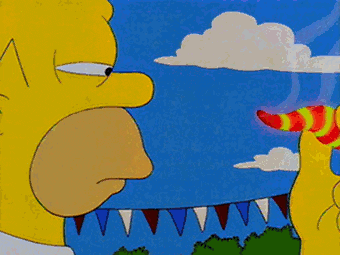 Homer Simpson Eating GIF
Giphy
Brand names can never beat homemade!
"Industrial ice cream."
"The taste is WAAAY worse than the handmade one."- pensodiforse
Disgusting AND dirty...

"Beets."
"My wife tried to convince me to like them by saying 'they taste like dirt!'"
"Needless to say, this was an ineffective approach."- Neilpuck
Just because it's healthy, doesn't mean it's good...
"Kale."
"I don't care how it's prepared, there's just no point to it."- protogens
Butter makes everything taste better... or does it?

"Lobster."
"I uh, I don't get it.'
"It always tastes a bit flavorless and just alright to me."
"Then I see people dip it in butter and yea thats fine and all and it tastes great, but then I get the feeling I'm just tasting the butter and what the f*ck is the point of this $30 dish exactly?"- Sonder332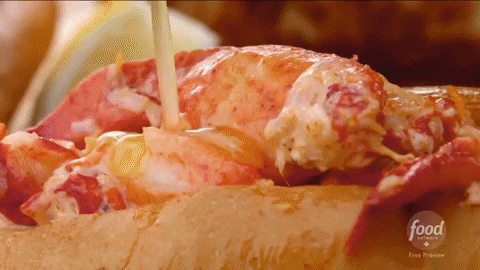 Food Porn Butter GIF by Food Network Canada
Giphy
Doesn't make everything better...

"Bacon."
"It tastes like dog food to me."- justagirl2696
Why ruin something with bread.

"Sandwiches."
"I hate almost all cold sandwiches."
"The only reason people eat them is because packed lunches, and even then you can have something else."- CrafterCat33
Toast and melted cheese?... Meh

"Grilled cheese."
"I don't understand how ppl eat it and love it so much."- sophluvsurmom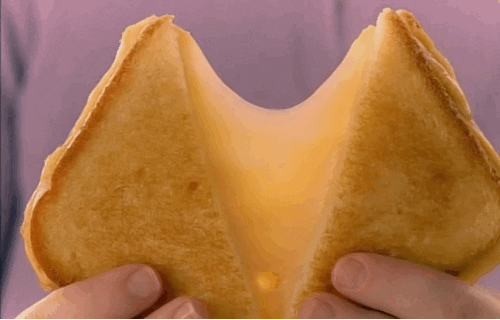 Grilled Cheese GIF
Giphy
I'd rather just have a milkshake, thank you!
"Frappe from Costa."
"Water and ice and colouring."
"I'm ready to die when they asked me in counter if I want coffee with it…"- BrokenUmbrellaa
"Cheese" Louise!
"Cheese."
"Specifically Cheddar and other hard/crumbly cheeses."
"I can't understand why people seem to think cheese is some sort of ambrosia that they need to add copious amounts of to their food or force feed it to their kids."
"Sharper cheeses tend to overpower the foods they're added to and anything weaker ends up being more so for texture than taste."
"Worst cheese though is that pre-shredded fine stuff that looks like cheese dust and tastes absolutely foul yet I've seen adults pouring entire cups of it to give to their kids."- Waxburg
Can you even call it a vegetable?
"Celery."
"It tastes foul."- Mother_Strategy9309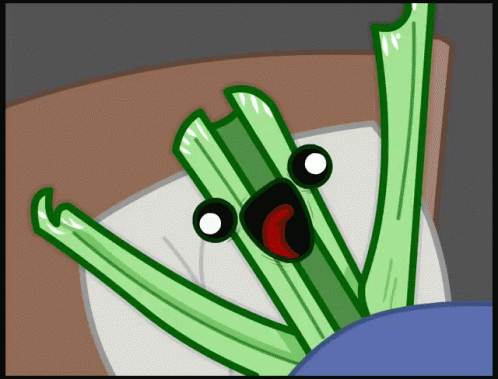 excited shake GIF
Giphy
Does it really add anything?

"Green onions as toppings."- Tangerine_Cheap
Where's Garfield when you need him?
"Lasagna."
"I honestly hate the whole concept of noodles,mince, and cheese."
"It's so gross."- itadoriyuji99
Just why is it green, exactly?
"Matcha tea."- sonaligupta18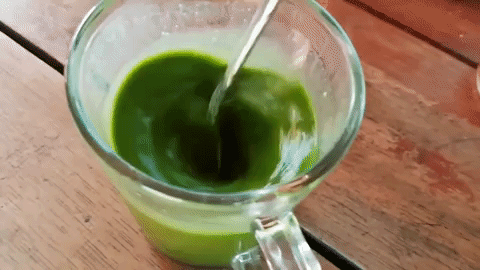 green tea thailand GIF
Giphy
But did you order "Animal Style?"
"In N' Out."- Notonfoodstamps
Some might accuse those who dislike the above-mentioned foods of not having a distinguished palette.
But maybe their palette's are so distinguished, that they know when they're tasting a fraud?
Either way, to each their own.
Keep reading...
Show less
I admit, and this might as well be heresy to lots of people, that I just don't like Willy Wonka and the Chocolate Factory.
Sorry, everyone.
I know ya'll love it, but there's very little about it that I feel accurately captures the feeling of magic and whimsy that I experienced while I read Road Dahl's stellar book.
Before you get on my case, I'll emphatically deny liking Tim Burton's Charlie and the Chocolate Factory... because it's also terrible.
Ugh.
You just can't please some people (namely me), right?
People shared their thoughts after Redditor thrashingkaiju asked the online community:
"What widely beloved movie do you not like?"
The Notebook (2004)
"The Notebook. Both leads are so unlikable and horrible to each other it's not even enjoyable in a 'so bad it's good' way."
"Especially when she actually breaks up with him, gets in a stable relationship with another guy who's not awful...and then ditches that guy to get back with the main love interest because respectful relationships are sooo boring, everyone real love requires being unable to be in the same room without coming to literal screaming matches."
dumbest-thotticus
Honestly, aside from some very good acting, the script of this film is pretty terrible.
But it's Nicholas Sparks, we're talking about.
The English Patient (1996)
"You can call me Elaine because I hate The English Patient more than anything."
simpleple
This is a highly acclaimed and beautiful film... that I saw once and I was okay with that.
The Blind Side (2009)
"The Blind Side. They turned an interesting real life story into Hollywood crap."
pamela9792
Even the film's subject dislikes it.
Sandra Bullock beating her competition for THAT? She was much better in Gravity.
Frozen (2013)
"Frozen. I hate it too much, but I can't help it. People kept saying how it was the best Disney movie ever and it wasn't even top ten."
MrWapuJapu
Disney really did this film a disservice by shoving it down everyone's throats for much of the last decade.
Les Miserables (2012)
"I know Les Misérables was super acclaimed and all that, but it was really nothing like the book. It made me sad."
jeff-the-nurse
It wasn't meant to be an adaptation of the book, it was meant to be an adaptation of the musical (which a lot of people don't like because it condenses many of the elements from the book).
That said, I can't stand this film either. It's horribly directed.
Grease (1978)
"Grease. I HATED it. I can appreciate the choreography, but the storyline is awful, cheesy (not to mention misogynistic, which at my first viewing I didn't know what that was). Couldn't stand Stockard Channing's character. Really bad acting too."
GuardMost8477
It's just a bit too hokey for my taste – it makes it difficult to enjoy.
I did see a stage production years ago that was a lot more fun.
Top Gun (1986)
"Top Gun. It was just boring to me. And I hate Tom cruise."
daddypenn
This is just not a particularly interesting flick. Sorry. I said what I said.
Hocus Pocus (1993)
"Hocus Pocus. For some context, I don't actively hate the movie, but my entire family thinks I LOVE it and I don't know why because I've never said so. I just don't care for it. I don't get the hype."
like_bookends
It's loveable! But is a sequel necessary? Absolutely not.
Avatar (2009)
"Avatar. It's just Pocahontas in space, God dammit."
fretfulmushroom
I prefer Dances with Wolves in space myself.
I rewatched this earlier during lockdown and dropped my DVD off at a local community center afterward. And who the hell asked for three more sequels?
Black Panther (2018)
"It has a nice looking setting, and it was good to see a movie featuring a majority black cast with a positive/comic book storyline rather than the stereotypical urban/hang setting. So to that end it read a good movie."
"At the same time, it was also just yet another unmemorable marvel movies - I know I have seen it, but I have no memory of what actually happened in it. Remove the political/seeing element of it and it gets completely lost in the crowd."
mrsyns
Considering that Marvel films do absolutely nothing for me, I was not surprised by Black Panther or the fact that it was more of the same.
We all have our tastes, sorry to disappoint. Besides, we're certain that you have a film or two you dislike in your arsenal.
Have thoughts about other films that are not included here? Feel free to tell us more in the comments below!
Want to "know" more?

Sign up for the Knowable newsletter here.
Never miss another big, odd, funny, or heartbreaking moment again.
Keep reading...
Show less
Have you ever traveled to a city you've always heard good things about, only to be totally let down upon arrival?
According to this thread, many have, mostly because of people influenced by hype.
When a friend insists we travel to certain cities because we would "just love it," they're setting the bar pretty high.
And a city can also boast a rich history or an attraction that makes us curious enough to find out what makes it so appealing.

But, alas, when we finally reach the destination, it's never exactly what we thought it would be.

Curious to hear from strangers online, Redditor tshirtguy2000 asked:

"What city is overrated?"
These are not officially real cities but they do have a rotating population.
It's Always A Party There
"Party city."
"As a former slave associate at party city. I 100% agree."
Liability City

"Lego City. There always has to be someone falling into the river."
Lotsa Crime
"Cabot Cove, the murder capital of the world."
"Sure, the murders are all solved, but would you really want to live in a city with that much, easily solved, crime?"
– Andvare
Neighbor To Springfield
Shelbyville. Those f'kers steal trees from neighboring cities.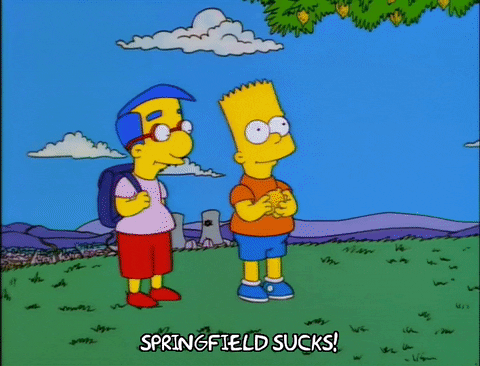 the simpsons episode 25 GIF
Giphy
These were once considered destination cities but their popularity eventually took a nose dive.

Not Pair-A-Dice
"Atlantic City. Venture a few blocks off the boardwalk and it's incredibly depressing. Very clearly an area exploited by the big casinos while the locals have been driven to absolute poverty, while they still force a smile to work the shops that are required for the tourist traffic."
– juanzy

Lots Of Water
"Niagara Falls, Canada. I grew up there. Mayor pumps most of tax $ to casinos and tourism with flashy vegas-esque attractions."
Meh Beach

"Myrtle Beach. I'm not even saying that it has a good reputation, I'm just saying that any shred of positive thinking about it makes it overrated."
Where A Creek Is An Exciting Attraction
"Lamb's Grove, Iowa. It's not the paradise on earth that people always say it is. Don't get me wrong, it's got great Chinese food but the motel 6 is meh at best."
– shah357

Impressions for these cities fell far below expectation.
Do-Bye
"Dubai. It's the clickbait of the world. 'We have the biggest/tallest/most expensive YOU WON'T BELIEVE when you see THIS...' It's hot as f*k, everything's a man-made tourist trap; labor exploitation and racism are rampant, and they try so hard to prove to the world how modern and Westernized they are. Really, it's just government propaganda."
Oh, Florida
"Miami. Horrible place filled with horrible people."
Truth be told, many cities can be overrated.
It just depends on a person's experience, or a resident's perspective about what it is about the location they live in that is nothing worth writing home about.
If I had to choose, I would say Las Vegas is overrated, but that's because there is nothing in Sin City that is of personal interest to me.
I may be severely judged for my opinion, but that is a gamble I'm willing to take.

Keep reading...
Show less