One of the greatest lessons in life is to know when to listen and also acknowledge when someone is talking smack, so you just run away to save your own life.
These days everyone thinks they're an arm chair therapist. Everybody has an opinion, a solution and an answer. In truth everyone has thought this for a long time actually. And it's bunk.
I'm not saying we all don't have ideas for good advice or can't help another person heal. But we really need to be more careful about the knowledge we're tossing about. And we need to be even more astute about what wisdom we decide to believe.
The slightest bit of advice can change a life, if we let it. So first, go on your own thoughts before you piggyback another.
Redditor u/Truzt102 wanted to hear about all the things they've been told "in the spirit" of help that was really just a load of crap, by asking:
What is the worst advice you've ever received?
Want to "know" more? Never miss another big, odd, funny, or heartbreaking moment again. Sign up for the Knowable newsletter here.
Keep reading...
Show less
Sometimes we're all on the same page. It's not often, but once in awhile, it is possible.
In this current state of the world the generational divide is at an all time high. Everyone is on opposing side and no one seems to be getting along.
One generation blames the other for just about everything you can think of. So it's nice to see the once in a blue moon moment when agreement is reached.
They may be just small opinions but hey, gotta start somewhere.
Redditor u/coolfreeusername wanted to know the thoughts of the "youth" by asking:
Non-boomers of Reddit, what's your most boomer opinion?
There are also basic truths that anyone, at any age can be in unison about. Like, be kind to animals, everyone agrees there. Also, our government is overpaid, whether you're a Boomer, Gen Z, X, or 100 years old, we all know that's true. What else?
Hang Up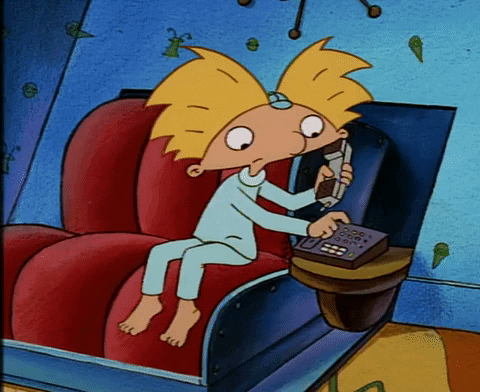 hey arnold nicksplat GIF
Giphy
"Five year olds don't need Smartphones."
Just Dumb
"Tech enthusiasts: My entire house is smart."
"Tech workers: The only piece of technology in my house is a printer and I keep a gun next to it so I can shoot it if it makes a noise I don't recognize. source, I think And that is indeed more or less accurate. People in IT don't like pointless attack surfaces."
Ink Issues
"My printer. I was trying to scan something at my mom's house this week, and her printer wouldn't let me log into the program to scan things unless I was connected to the internet. (She has internet, but her computer drops the connection every time it goes to sleep, so she has to reboot it all the time). And then it wouldn't let me scan things until I made an account."
"The printer has spent 100% of its life connected to the computer with a USB cord, and the printer knows it is connected via USB because it told me it was connected via USB. HP, you can f**k right off with these nonsense obstacles you put in the way of people using the device they already paid for. The only reason I need internet and an account to use the software is so you can nag me about signing up for "helpful" refills of your overpriced ink."
"And let's not talk about the free printer I got from my dad, which I tried to use to scan something, and which would not let me scan because it was out of ink, and clearly those two functions are entirely dependent on one another and could not possibly function independently."
Touch
"Physical keyboards are better."
"What's with car manufacturers now wanting to only put in a giant touch screen? Where are my physical buttons damn it! I can only deal with touch screens for phones and tablets."
"I think that most people will agree with you on that one. That's the reason virtual keyboards have clicking sound effects, to mimic the real and superior keyboards."
Just Chill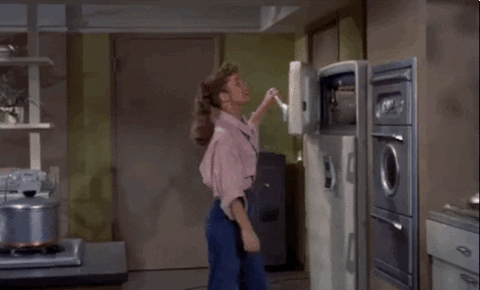 Classic Film Summer GIF by Warner Archive
Giphy
"I don't want my damn refrigerator connected to the internet. It has one job."
So, so true. All of that! Why do my home appliances have to also control the world? I just need my things to do their singular job well and that's all. Why are so many things in life complicated?
Butts Out!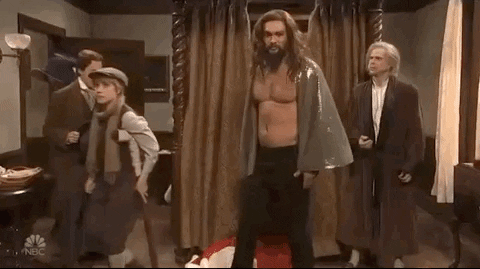 Jason Momoa Dancing GIF by Saturday Night Live
Giphy
"PULL UP YA DAMN PANTS!!"
"It's been several years since I've gone up stairs behind some guy with his whole butt out of his pants and in my face. Thank the Lord."
Politeness
"Sending out thank you notes when you receive a gift from someone. My mom was always big on that and I understand why. I bought an expensive gift for my friends birthday and she never messaged me or said thank you for the gift. Saying thank you isn't that hard and it means a lot to the person."
No Cameras
"Not everything needs to be filmed and put on the internet."
"This. I'm fine if you take a short video or a few photos to look back on, but you don't need to share your two minute video of the fireworks you watched on July 4th. Nobody cares, and you end up wasting your time looking more at your phone than at the firework show."
Tooooo Many Options
"There's too many subscription services for crap. It's nice to have access to unlimited movies and TV, but like. For the most part I wind up just watching the same sitcom over and over to decompress after work. I wonder how much I could have saved by just getting B99 and King of the Hill box sets instead of paying for Hulu for four years. And anything where they mail you a box of curated crap every month is absolutely unnecessary, toot freaking sweet."
"be that person"
"Communities within neighborhoods would be lovely. My mum talks about it all the time, but it's something I've never experienced myself. Like, we know our neighbors, but that's about it. I'd love to live on a street or in a suburb where people have little get-togethers (street parties for big events) or just generally know and look out for each other on a more meaningful level."
"Sadly I am but a lowly 23-year-old, far off owning my own property, but one day I would love to "be that person" and bake brownies for my little cul-de-sac. Sorry I can't back to all these comments, I'm overwhelmed lol, but I'm taking notes for future me. Currently, live on a council estate where not everyone gets on (there's a cockerel war rn) so now is not the time to get cuddly with the neighbours lol."
GO!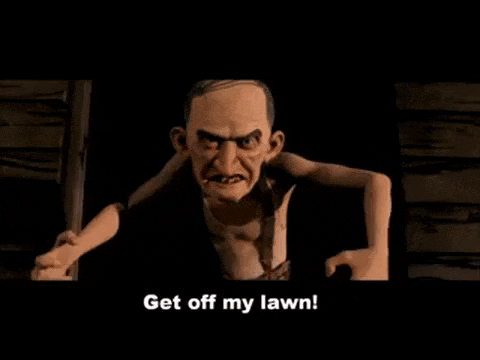 Boomer Reaction GIF by MOODMAN
Giphy
"Get off my lawn."
"Like a good neighbor, stay over there!"

Amen to so much of this. After reading this, I feel so much less alone. Now why can't we use this as a starting off point for other discussions? Let's try...
Want to "know" more? Never miss another big, odd, funny, or heartbreaking moment again. Sign up for the Knowable newsletter here.

Keep reading...
Show less
Music is something that connects us all as humans. There are so many different genres and styles that have influenced or have bore from cultures around the world.
Because there are so many unique differences when it comes to music, be it classical or electronic dance music, there are bound to be some conflict of opinions.
Redditor GW2RNGR asked:
"What is your most unpopular music opinion?"
Music has changed quite a bit over the past few decades alone. These opinions definitely highlight how the music industry has shaped our music tastes.
Do we like them for the music or the theatrics?
"Most mainstream musicians focus more on their theatrics and personas instead of music so a lot of it sounds the same and it's bland."
"Because for the most part they don't write their music, in fact most artists from the us share the same 2-3 song writers/lyricists, so no wonder why they all sound the same. It's made to be perfectly safe and marketable and generic. Because a song that dares to try something new is a risky move that may not give profit, so generic soulless song that takes no risk with guaranteed success it is."
Everyone forget the producers.
"Sometimes producers should have more credit than artists."
"THIS idk about other songs but in rap nowadays producers make so much impact on the song it basically becomes a different song with different producers."
Producers really make magic happen.
"Definitely this. I really liked a female singer, absolutely beautiful songs and amazing vocals. And then I saw her live and it sounded like awful karaoke. I still like her music, but I only listen to the fully produced stuff."
- DrunkMc
"Hahaha - a bunch of years back, Black Eyed Peas were hired to headline a big festival where I live...a place we don't usually get big names. No one could believe how awful they sounded live. None of them can sing, at all, especially Fergie. I know this is mostly a popular opinion but I so distinctly remember the opening bars of the first song and seeing the audience glance around at each other in disbelief."
Sometimes the instruments alone are enough.
"Instrumentals are heavily underrated."
"Agreed. That's one of EDM's main appeals for me... no need to constantly be singing over the music. I want to listen to my angry robots f*ck in peace without some flesh bag straining their vocal cords over the top of it."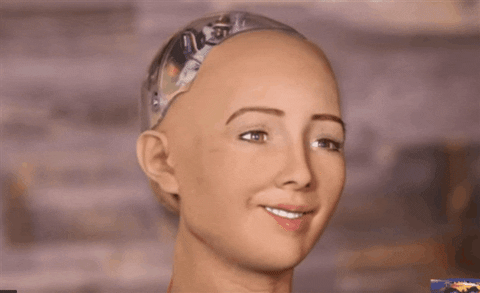 What The Reaction GIF by MOODMAN
Giphy
Metalica actually has great instrumentals.
"Most people I know who like Metallica always skip Orion, but in my opinion it's one of their best songs."
"Seriously, Metallica's instrumentals are phenomenal."
You might get mad reading this one.
"Beyoncé is overrated."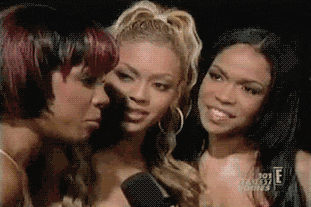 Beyonce GIF
Giphy
"I'm old enough to remember when she used to record music. It seems like she famous for being Beyoncé."
"Her Destiny's Child and early solo stuff was good. But I agree her last few albums have been somewhere between very average and bad."
"Honestly I think most people are just afraid to criticize her."
Best Excuses For Late Assignments That Were Actually True | George Takei's Oh Myyy
Is he the greatest rapper still?
"Eminem is very talented and I can appreciate that. However, to me he just sounds like a pissed off chihuahua."
"His first 3 albums were great because he showed how talented he was and that he didn't take himself too seriously. Now he comes off as a pretentious ahole who is talented and can't take a joke anymore."
"He's an extremely talented lyricist and vocalist but the problem is his sound and style are very much a product of his time in a way that aged poorly while his content has never really evolved past him constantly trying to prove that he's the best rapper alive even though we all got the point like 15 years ago."
"That said hearing and seeing Em live for the first time back in 99 when SSLP first dropped was something else and there will probably never be another rapper with that out of this world level of impact ever again."
- ReeG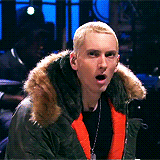 eminem does he even know aging does exist GIF
Giphy
The feud between rock and pop continues
"Every time somebody says that rock is dead I laugh really hard because I've heard it before... in 1978 from disco kids."
"Every time a new genre is invented, they shout from mthe rooftops that rock is dead. It's satirical"
- bpanio
"Every time a new genre is invented, rock fans come out in hoards complaining about how its sh!tty music made by untalented people."
- Sebabpg
"If you look up the top 100 songs from 1978, about half of them are rock. In 2020, like two or three of them are rock."
"So? Just because it's not mainstream anymore doesn't mean it's dead."
"Art should not be a popularity contest, especially not one with that much corporate influence."
Surprisingly enough, a lot of these 'unpopular opinions' are fairly popular. So, can we still call them unpopular?
"Want to "know" more? Never miss another big, odd, funny, or heartbreaking moment again. Sign up for the Knowable newsletter here."

Keep reading...
Show less
When I started my career as a performer, I was terrified about auditioning.
For actors, there is no other vulnerable moment than when you show strangers your capabilities, passions, and everything you've dedicated yourself to learning only to be dismissed with a "Thanks for coming. Next."
But something a wise colleague told me forever changed my outlook about auditioning and it made a huge impact on my career.
He told me to stop thinking about auditions as essentially job interviews and go into the room and convince myself that I'm performing for a small audience.
Once I stopped focusing heavily on the prospect of booking the gig and treated auditions like I'm on stage, my confidence took over.
I didn't land every job with successive auditions, but I learned to enjoy the process – and it certainly didn't go unnoticed.
Positivity
Having a positive outlook on life benefited the following Redditors.
"A Ray Of Sunshine On A Cloudy Day"
"Not specifically advice, but something my grandfather said when he was in the hospital: that his nurses were like a ray of sunshine on a cloudy day. I became a nurse after he passed, and I try to hold on to that ideal. I try to be the ready of sunshine in my patient's cloudy day."
Kindness Matters
"Never underestimate your ability to have a positive impact."
"To add to the OP; be a nice person wherever you can. Temper your cynicism and snippiness where possible, and try to either be neutral or positive in your interactions with people. Or at least, make it a goal to approach your responses that way - it's obviously not always going to work."
"You'll feel like a better person, and people will notice even if they don't mention it specifically."
– joe-h2o

Value Of Humor
"Don't underestimate the value of humor. It's so much more than laughter, it's a tool. New job? Make some solid jokes, you will go far. Make your boss genuinely laugh? You will automatically be on their good side. Meeting new people or on a date? Will instantly make the other person more comfortable."
"Humor is a life hack."
– JZPotter

Putting Yourself In Their Shoes
"Two things:"

"First, imagine others complexly. The influences they have that move them through life are most definitely different from those that move me through mine. Motivation to do that which doesn't make sense to me is much easier to understand through the imagination of others with complexity."
"Second, everybody is thinking about themselves as much as you are thinking about yourself. This is something I tell myself every time something embarrassing pops up late at night or when I screw something up that I'd much rather forget. Remind myself that with very few exceptions, everyone who might have witnessed it will forget it ever happened, so I should, too. The absolutely massive burden that lifts off my shoulders is always welcome."
Key To Success
Going out of your way to achieve tasks and being adventurous can yield better productivity.
Managing Expectations
"Under promise and over deliver. Former boss."
"I've learned this the hard way. I deliver software and when i can rapidly improve the admittedly crummy first version, it almost feels like cheating. But I end up getting double the credit: once for delivering on time, and then for improving it. It's not as if it's something I try to do, I just learned that the cycle is inevitable, so it's best to plan for the worst release-refine-release cycle that seems reasonable and then maybe sometimes you can beat it. 🙂"
Be Adventurous
"The biggest risk in life, is risking nothing at all"
"For those of you who are in your 20's don't be afraid to go on weird and wild adventures. If you want to try and build an online blog, do it. If you want to be a content Creator, do it. If you want to switch programs, do it. No matter how weird it sounds to other people just do it! Even if you fail let's say after 3-4 years of trying, you're still young enough to do other things."
"Sincerely, a dude in his 20s"
"Edit: the quotes from a guy named Vinh Giang but I'm pretty sure it's a variation of mark Zuckerberg's quote."
"Feel free to check Vinh out though! He's a keynote speaker/ motivational speaker who uses magic tricks to get his point across. He has a YouTube channel and I believe there's a video of his ted talk."
Sticking To The Truth
"If you never lie, you won't have to remember anything."
"First saw this and thought it wasn't solid advice, like some situations require lying. But I couldn't think of one. Being straightforward is really the best and only way to do things. Wise man."
Don't Be Left In The Dark
"Don't be afraid to ask if you don't understand something."
"There is nothing embarrassing about not knowing or not understanding something. We're all human. Don't be afraid to ask questions and be inquisitive."
– kukukele

Endure The Pain
"Breathe through the pain. A nurse told me this while I was in the hospital as a teenager. He said it won't necessarily make the pain go away but it'll help to keep it from worsening, and it'll help you keep your head (stay in control). Simple advice, but it's something that stuck with me and I've applied it to both physical pain and the mental 'pain' of anxiety attacks."
Outlook On Life
Having a different perspective on various life obstacles could open new doors.
Age-Old Adage
"Treat others the way you want to be treated. Learned that when I was 11 from weird old lady. Sticked with me since then."
Knowing Limits
"You can't save the world. -my mother"
"I didn't take her advice and learned it the painful way instead."
Taking Opportunities
"When I started chinese classes at my High School in Minnesota, my teacher said «You are lucky, for in this class, you will have NO TESTS!» Cue the cheers, as we were happy. «We call them opportunities, and we will have them EVERY Friday!» Cue the laughter from the teacher and the disappointed groans from us easily fooled students. Then he said «We call them opportunities, because they are an opportunity to show me, but most importantly yourself what you have learned.»"
"What a dumba**, right? Well, we always talked about these as opportunities, we never called them tests, and it actually did something to the attitude we had towards them. I had never taken chinese classes before, and I got a full score on every single one of those opportunities."
"Lately I have been remembering this, and started to think of my exams and assignments as opportunities, a way to show the professors but also myself what I have learned. AND IT WORKS. I got an A in economics with that attitude! I had never done any economics classes before that. It takes a lot of the «danger» and frustration out of the tests and assignments. So helpful."
You Only Get One
"Life is good, life is bad. Regardless, life is. One should rejoice in that fact because everything that's ever happened everywhere has led to you being you, so it's worthwhile embrace it."
Ride Of Your Life
"Live in the moment, while simultaneously seeing your life with a sense of detachment - it's like a good movie, full of heartache, pain, moments of inspiration, and most importantly comedy from the sublime to the absurd, light and silly to twisted and dark. It's just a ride."
People imparting their wisdom onto you are like little gifts.
Whether you think they may not apply to you at a given moment, it helps to keep an open mind about listening to people who have more life experience than you.
Who knows, you may end up applying the helpful guidance in the future when you really need it.
But as one Redditor mentioned earlier, embracing humor – in addition to treating others the way you want to be treated – is something that will always strengthen your character.

Keep reading...
Show less
One sign of a truly intelligent person is having the ability to change your opinions in the face of contrary evidence. Note, we did not say anything about enjoying the process.
One Reddit user asked:
What is an opinion you once held that was proven completely wrong?
And what ended up happening was kind of a fascinating walk through the human learning process. Some lessons needed to be taught more than once, and sometimes with tragic results.
Other opinions were an absolute joy to have changed - like the person who had only ever eaten boiled unseasoned vegetables. The first taste of a roasted potato must have been the kind of thing that moved them to tears!
Or maybe we just really love carbs?
Respect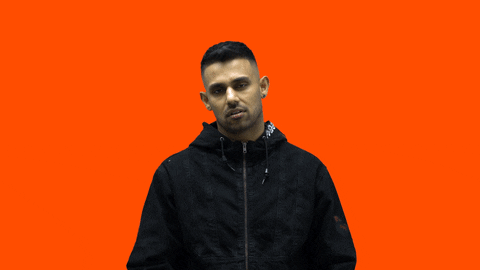 Giphy
If you respect someone, you'll get respect.
People have different ideas about what respect means. There's one crowd that believes everyone is deserving of respect until they show themselves not to be. And there's another crowd that just repeats the mantra "Respect must be earned."
Most of the people I've met in the latter crowd seem to use that mantra as an excuse to treat people like shit by default. Like you're required to impress them somehow before they deem you worthy of basic human dignity.
Someone on Reddit pointed out the issue that often arises is not necessarily the lack of respect, but in differing definitions of respect. Respect can mean "treat me as an adult/responsible individual" versus "treat me as an authority figure."
Too often we equate "respect me and I'll respect you" as both wanting to treat each other as adults/responsible individuals, when in reality most often it's someone saying "treat me as an authority figure and I'll treat you as an adult in return."
Hard Work
People I work with will notice hard work and reward me for it. Turns out, you have to be social and have to advocate for your own career.
What I'm finding out is if you work hard they do notice it...and take advantage of it by overloading you with an overwhelming amount with no accompanying advancement in your pay or career.
- Rivka333
Turn out you have to kiss @ss, a LOT of it. Hard work means you get kept where you are bc the next guy might not be as willing.
Wrong Twice
I had a lot of misinformed opinions about drug use. I volunteered with the DARE (drug abuse resistance education) program in my small town through the local PD for a few years in middle school/ early high school. I remember going to a party and seeing people smoke weed and being shocked there weren't overdoses or wild attacks or something.
I did my own actual research on marijuana and realized how much of what DARE taught was either false or misinformation. My opinions shattered and I figured drug use wasn't that bad.

I had to learn that drugs really can be dangerous later through the loss of a friend. Luckily I never really wanted to do anything more than weed anyway, but I had to learn my opinions were wrong twice before I had a healthy understanding.
I think it would've been a lot easier if things were presented honestly from the beginning.
There have been multiple studies showing that kids who had D.A.R.E. at their school are more likely to use drugs. The primary reason for this is when they realize how absurd some of the program's claims are, they distrust everything else the program taught them.
- punjar3
Not A Choice
That being gay is a choice.
And then I realized I was gay and also realized that it was not a choice.
My grandfather was gay and during a conversation with him I referred to the time in his life when he married my grandmother as "when he was confused."
He stopped me right there. "I was never confused. I knew I was gay, but I didn't want to accept it. I was convinced that I could change it; that I was supposed to get married and have kids, because that's what was normal."
The older I get, the more I suspect that most people who say homosexuality is a choice are closeted or bisexual, whether knowingly or unknowingly.
The reason they think it's a choice is because it is a choice... for them. They choose to not follow their urges, and assume everyone else does the same, whereas fully/mainly straight people don't really ever consider it.
When I came out to my grandma as wanting to date girls she was very confused because "everyone likes girls more but you just have to marry men, it's what you do."
She absolutely didn't realize.
Boiled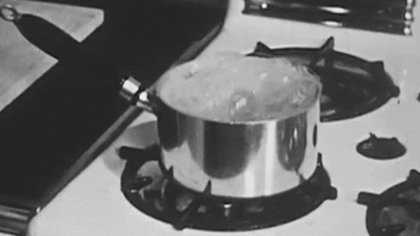 Giphy
Until I was 18, I genuinely thought that the way to cook vegetables was to boil the hell out of them to the point where they tasted lifeless. Turns out broccoli, carrots and cauliflower taste so much nicer when you roast them and add seasoning! Plus roast potatoes taste so much nicer than boiled potatoes.
Not A Flu
I thought covid-19 was a normal flu, until more peeps died very quickly and now we have less death than normal. It really ain't a normal flu.
I have to admit, I thought the same thing (kinda). I mean, I knew it was more dangerous and infectious than the flu but I thought everyone was overreacting until schools starting shutting down because that's when I first actually got affected by the virus.
Yeah, I kept telling everyone not to worry about it, they are just blowing things out of proportion. Then the world went to hell.
I was SO sure!
I changed my mind about Covid-19 the day companies started to drop out of MWC (mobile world congress). There was A LOT of money to be made around that sht, and companies NEVER lose the chance to swag a penny out of someone else's pocket, so when they decided that covid 19 might be a threat for them, I started taking it way more seriously.
Lets be honest: you'll have a clearer view of how the world really works once you starts looking at how big money behaves.
Judge Not
That all religious people are good, and the non-religious ones are most likely worse. Went to Catholic school for most of my life, raised in a very liberal Catholic household.
It all came crashing down when my city's cathedral caught a highly respected member pocketing a stack of money from collection boxes. Red-handed on CCTV. It was a long time ago and I'm glad I no longer judge non-religious people.
Baby Leashes
Parents who use leashes on their toddlers just don't want to put the effort into teaching them to listen.
Am a parent now and have been paid back 10-fold for those judgmental thoughts with a very rambunctious little boy who looks right at you with the sweetest little smile while he ignores you before running away like a squirrel on crack. We have a harness for him now.
- cornland
Yep, I see many kids that SHOULD be on a leash. And of course some parents that need to put effort in. Or both.
Our first was a handful. I was trying to keep one hand on him in the pharmacy while getting to the counter. The lady behind the checkout laughed and said "you need a leash for that one!"
I put a harness on the counter, gave a deadpan stare and said "that's what I'm here for."
Do you have something to confess to George? Text "Secrets" or "
" to +1 (310) 299-9390 to talk to him about it.
Keep reading...
Show less