People have long engaged in passionate debates about their firm beliefs on any particular subject, the popular ones being religion and politics.
Those arguing on both sides of religious or political debates seldom see eye-to-eye with their opponents and are unable to find common ground.
But there are other arguments that are equally as passionate which people are not willing to negotiate, or at the very least, have some wiggle room for compromise.

Curious to hear some examples, Redditor lllSnowmanlll asked:

"What's your strongest opinion that's not political religious or moral?"
We are constantly inundated with marketing ads sneaking their way into our daily interactions on social media.
Enough is enough.
Audio Assualt In Ads

"Radio ads that have honking horns or sirens should be illegal. As should billboards."
– Mojo884ever
Focus On The Product, Please
"If I buy a car, I want to own it without paying a subscription to use the radio or heated steering wheel."
– topendminer
Effective Strategy
"Ads with the skip button are more effective than ones without."
"If an ad has a skip button you can choose whenever you're interested in said product or not. This provides more clear info to advertisers too."
"An unskippable ad makes a person associate the company with a negative experience, therefore downgrading the company."
– PyroWasUsed

When it comes to our well-being, these Redditors believe the following are of utmost importance.
Ready For The Weekend
"Weekends are sacred and you can pry my free saturday out of my cold dead hands. And even then good luck because i will have hot-glued it to my hands."
"Jokes aside, self care and de-stressing are important. Take care of yourself people!"
"Edit: for everyone saying this comment is indeed political/religious: i'm just saying that having some time off to recharge or take care of personal stuff is important. It does not matter when or how that time off is, as long as you have some. I just want people to be healthy."
– Doctor-lasanga

It's Time To Let Go
"My boss asked me to come in on Saturday next month. Every Saturday. All month."
"In response, I took off all the Fridays. Due to corporate policy, he can't deny it. At the end of the month, I'll be quitting. This is the fifth time in less than a year he's tried to get me to do regular overtime, and I've had enough. If he wants someone working on Saturday, he can do it himself."
"EDIT: I'm getting tired of all the people saying I should have 'just said no,' so let me explain why I didn't."
"I've been at this company two years, and I've been 'just saying no' since day one. I was literally asked to stay late on my first day. For a while I did it because COVID had just started and I didn't want to lose my job. I was very lucky to have a job at all and I knew it."
"But the demands for more overtime, more work, more responsibilities, it all kept growing. Soon, I was working 10 or 11 hours a day Mon-Sat and another 3 or 4 hours most Sundays. I was doing the work of three people and barely making enough money to live. Keep in mind I didn't get paid for most of this overtime, maybe half of it. No OT bonus to speak of."
"Finally, after eight months of this, I put my foot down. I went back to 40 hour weeks, no overtime unless it's payed and I choose to do it. My superiors weren't happy, but replacing me wasn't easy and they knew it, so they had to deal with it."
"Lately they've started pushing me to do more overtime again, but they still refuse to pay me for it. So, I'm done. I'm already planning on moving, but my plans to transfer to a different location are now out the window. I'm way past my limit with this company, they're lucky I'm still here at all. So no, I won't 'just say no.' I've been saying it for months and they don't listen.

– DJDarwin93
Staying Afloat

"Swimming should be taught to every child."
– TheFrontierzman
The following opinions are about our interactions with the public.
Courtesy Flush
"If you take a sh*t at public toilets, FLUSH!!!"
– Edmundwhk

The Stigma Of Naiveté
"People should learn that saying 'I don't know' is a perfectly acceptable thing to say, and very often the most accurate."
– realistic_bastard

Gym Etiquette
"Rerack your weights, you meaningless excuse for intelligent life!"
– EndlessExploration

Road Communication
"Drivers who don't indicate when turning are selfish scum."
– Big_Undies
When using the elevator or public transportation, please let the passengers off before batter-ramming your way in, please.
The doors will eventually shut automatically but will not crush you if are entering the departed cabin at the last minute.
There's no rush.
That's the thing with people. Everyone's in a hurry to get from point A to B but cutting people off on the freeway or jamming your way into an emptying elevator will not get you places any faster.
Not only is it annoying, it's also dangerous.
And I'm done with my PSA. Thank you, kindly.

Keep reading...
Show less
I love ham and pineapple on pizza.
I stand by it. It's not my favorite, but I love it.
Who wants to fight me?
Food is a serious issue.
And people are willing to squabble about all of it.
Some food mixing is a problem to many.
Redditor fizzyoranges287 wanted to discuss aspects of food that some love yet haunts others. They asked:
"What's your most controversial food opinion?"
People love their food. And they love all sorts of ingredients. Some are nonsense.
By the spoonful...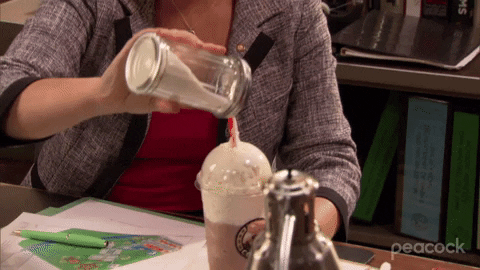 Dessert Sugar GIF by Parks and Recreation
Giphy
"Brown sugar is quite scrumptious on its own. I'm gonna get heart disease."
spine-apple
"When I make cookies it takes a lot of self control to not straight out eat right out of the brown sugar bag."
Woofles85
"recommended serving"
"Orange tic-tacs are not breath mints. They are candy."
GitaCote
"Fun fact, tic-tacs are mostly sugar but they get away with being called sugar free listing 0g of sugar in the nutritional facts because there's less than 1g per 'recommended serving.' Recommended serving size is set by the company and each tic-tac weighs less than 1g."
windermere_peaks
culinary creations...
"I want to expose the derps that think a macaroon and a macaron are the same thing and that it's 'a matter of pronunciation.' It's not, it's really not they are two vastly different culinary creations."
Theherringphish
"I'm Jewish and was very confused when macarons first became popular. I wondered why the go-to Passover cookie was suddenly being pronounced differently and everyone was going nuts over them. There's a great little macaron bakery near me, so I now have a tradition of bringing macarons to my family's annual Thanksgiving gatherings and macaroons to our Passover seders."
KayakerMel
Love it More
"Cabbage is criminally underrated."
52hrz
"We have cabbage salad at least once a week. Cut up a half a head of red cabbage. Mix red wine vinegarette together with dijon mustard, some lemon juice, then use a veggie peeler and top the salad with a bunch of thin strips of parmesan to your taste. Mix and add some black pepper. Easy salad that is filling and cheap, and makes a great side for savory dishes."
jarockinights
The Best "Non" Soup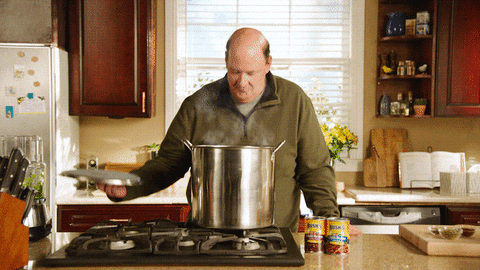 The Office Lol GIF by BUSH'S® Beans
Giphy
"The best way to eat chili is using tortilla chips as scoops."
blamethepunx
"Depending on the type of chili. Chunky Western-style steak chili is some of the best soup in the entire world imho, but stuff like Cincinnati chili is made to be eaten on things, not by itself."
Nazgul417
I love chili in all possible ways, Just give me...
Keep it Cold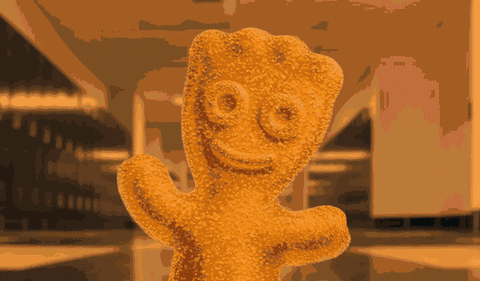 Dance Party Wtf GIF by Sour Patch Kids
Giphy
"I keep sour jellies in the freezer."
Deadbear4Lyf
"This sounds like a great idea actually."
fizzyoranges287
Green Issues
"Avocado sucks."
eddmario
"This is controversial, but I agree with you. I'm extremely picky, but I at least try the food unlike some people. I've tried cilantro, onions, salsa, etc. But avocado is what gets to me most of the time with taco ingredients. The texture and taste are a bit too strong when it comes to taco ingredients. I always end up tasting the Avocado only when eating tacos."
pichusine
"Nuggets"
"Boneless wings are just chicken nuggets!"
TheSarcasticClam
"Nah, there's usually a big difference in the quality of the chicken inside the breading. 'Nuggets' are often 'formed' ground chicken paste made into nugget shapes. Proper 'boneless wings' are actual pieces of chicken, just with the bones removed, which are then breaded and fried. They taste very different, IMO. Nothing wrong with nuggets, if you like that, but they're different foods."
Anxious_Tune55
It's Disgusting!
"Okay this is a pretty universal opinion outside of my country, but here it's very controversial. I hate liquorice. It's disgusting honestly and i can't understand how people can eat it."
benjamindufa
"You don't know the half of it, though. You see, I'm from the US. I moved to Norway. I hate licorice, but folks here definitely do not. I've seen licorice flavor in sausages. Freaking sausages."
"Did you know Extra sells salted licorice gum? And that licorice ice cream sauce is a thing? Do you realize how much I really want to like licorice ice cream because it looks cool? Alas, I do not. Licorice is hiding in the corners, waiting to assault my mouth with its vile flavor."
Little_Peon
Ummm...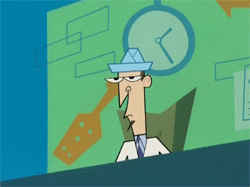 stand disagree GIF
Giphy
"I like instant mashed potatoes."
lamiscaea
I love food. But some food is just a NO!
Keep reading...
Show less
So many things always seem like a good idea at first.
That is what happens when the bandwagon begins.
First there are the select few onboard.
Then the explosion of mass appeal.
Then for awhile we're in all the rage.
Eventually you look at a certain "thing" and realize... "oh not cute."
Like a McDonald's McRib. No.
It's not BBQ, it's not pork.
No. What else can we ad to the list of not hot?
Redditor koolxxxxxxxx wanted to compare notes on what is something that is not as sexy when you really think about it.
They asked:
"What's not as attractive as people think?"
So we have to rethink a few things about what is enticing to us. For me it's exercise. You?
Edits
"Photos edited past the point of recognition."
tiny_butt_toucher
"I can't believe so many people just get rid of all their wrinkles and skin tone it's so weird. I actually really like stuff like smile lines it just shows how someone is probably quite kind. :)"
beluuuuuuga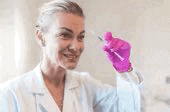 Face Estetica GIF by Dott. Cristina Sartorio
Giphy
Mouths
"Lip injections."
AnakinnTargaryen
"I swear it's like an epidemic in my country. Every single one has it or at least considers it, including myself. Many with a face beyond recognition. It doesn't help that it is not talked about enough and every single person on TV has at least 1ml of something in their mouth."
el_99
Bad Smarts
"Playing dumb to get attention. F-ing drives me nuts."
rcahelbug70
"I am a woman nearing 40. All my life I have heard men claim they like intelligent women but my experience tells me otherwise. Some men may like intelligent women sometimes but no man likes a woman smarter than them."
imdungrowinup
"I'm naturally blonde, so I have a game I like to play with anyone who is instantly condescending to me. Basically I play stupid, gradually removing IQ points by the question, until they realize I'm not stupid at all and baiting them. It pisses them off and makes my day a bit brighter."
TotallyUnnecessarry
Eye Roll
"Bragging about how many people you've slept with or how many people wanna sleep with you."
fcangirl
"I was on a train the other day and had to hear some guy rattle on to his friends about all the ethnicities/nationalities of women he's messed with for like 20 minutes before my stop. I could not roll my eyes any harder."
caffeinated_tea
"The way I see it is most of us are adults here and have done stuff with people previously. But that doesn't mean I'm going to go into all the nasty details of who what when where and how or even the why."
lyriumstone
Use the Moon
"The sun tan (usually fake) that makes people look like oranges."
Ezekku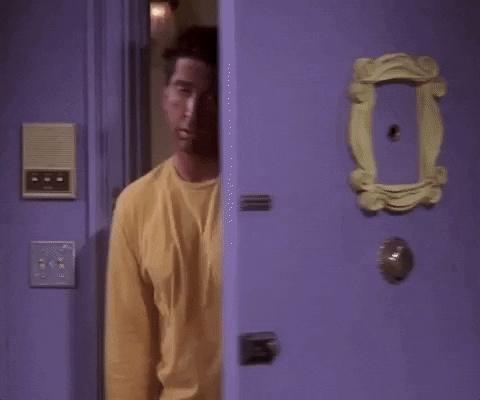 Season 10 Episode 3 GIF by Friends
Giphy
I will never understand the over tanning. You look like an alien.
Popular
"Being popular on social media."
halfmeasures611
"I find it so attractive when a guy has no social media presence."
procrastinatinq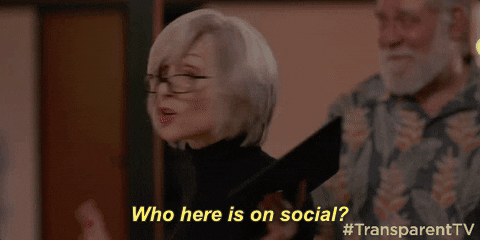 Who Here Is On Social Season 3 GIF by Transparent
Giphy
"chasing"
"Completely unoriginal, but playing hard to get. I don't like 'chasing.' If you say no, I'm accepting a f**king no."
ThatRandomDev
"Yea dude, I was chasing a girl in college and she just kept saying no to dates, going to parties, just hanging out. A few months later I started seeing another girl, turned out to be her roommate and she flipped out because she had a crush on me. I was like wtf?"
Woah_man34
Where you going?
"Revving your car engine to the max. It's annoying."
user100372
"Especially when you are just walking down the street, paying no mind to the road (obviously to where you're going), and out of nowhere someone just drives by and revs their engine to the max."
lavliex
"It's only acceptable when you're driving through a tunnel. The acoustics in them makes revved engines sound amazing."
Electrical_Age_336
I'm Choking
"Stop marinating in cologne and perfume. It makes me instantly dislike being around you."
throwingplaydoh
"I have a food delivery driver that bathes in perfume. I do contactless delivery so she just leaves the food outside, but I always know it was her because the smell when I open the door is still crazy strong. I feel like some people don't know how strong it is."
HereOnCompanyTime
LIES!!
"Burgers from fast food restaurants. They look much better in the ads."
Substantial-Hotel16
"The true catfish."
jmcatm0m16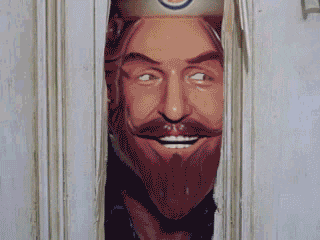 burger king love GIF
Giphy
Not so Hot. Let's tone it down.
Want to "know" more?
Sign up for the Knowable newsletter here.
Never miss another big, odd, funny or heartbreaking moment again.
Keep reading...
Show less
The joy of living in a pluralistic society is the ability to practice any religion one so chooses.
What is often forgotten is that this includes not practicing any religion at all.
Making this hard to remember is when American politicians espouse their conservative views owing to "religious reasons", seeming to forget about the first amendment, and unable to understand others who don't practice their own religion.
Others, however, are more tolerant of those who do not have any divine beliefs, however religious they might be themselves.
Redditor _DSYR was curious to hear views on Atheism from people who were devoutly religious themselves, leading them to ask:
"Religious people, how do you view atheism/atheists?"
They are justified
"I completely understand why someone is Atheist."
"It's difficult to believe in God when there is no clear evidence."- Profound_RK800.
They're just like us.

"Like normal people."- Noramgami.
"The same as everyone else, just regular people."
"They have their beliefs and I have mine, doesn't mean we can't happily coexist or that one opinion is more valid than the other."- Cfurber.
Religion, or lack thereof, doesn't define you as a person.
"One of my good friends is an atheist, and he's a stand up guy."
"We talk about religion from time to time, and it never gets heated or insulting."
"He is interested in learning from my perspective, even if he doesn't believe the same things."
"I've met several people like this, and I hope it's the norm for atheists."
"I've also met several religious people who act like anything but. "
"They are narcisistic, racist, ignorant, and hateful."
"It saddens me to see atheists on reddit who loudly proclaim that religion is a cancer on the world and that anybody who follows one is an idiot."
"To me, these atheists are acting exactly like the religious people they claim to hate: narcissistic, ignorant, and hateful."
"Religion, or lack of, is what you choose to clothe yourself in."
"If you're a bad person, it doesn't matter how you're dressed, you're still going to be a jerk."- JonSnow31391.
Life's too short not to enjoy it.
"I've always found it interesting that they don't believe in like a higher power/deity since, I have never questioned if there was a God, even though I don't consider myself religious."
"I also have been lucky to have met atheists who believe in making the best out of life bc of the mentality that there is nothing after we die."
"I find that to be incredibly admiring."
"I have never subscribed to the rhetoric of 'this is not our hom'e" in Christianity."
"I believe that earth and heaven are both of our homes equally one for the physical body and one for the spiritual body, so acting like living on earth is a checklist is a load of BS to me."
"I developed this perspective from conversations with my atheist friends."
"So all in all: I respect them and I believe that they act more like Christ than religious people who go to church every week."- Deep-Reindeer3384.
Don't use your beliefs to justify bad behavior.

"Anyone who wraps their belief system around themselves, and parades through the world like a walking billboard sign, is a problem."
"Anyone who uses their belief system to belittle, defraud, polarize, segregate, dehumanize, enslave, or destroy others, is a problem."
"Anyone who uses their belief system to justify child abuse is a problem."
"Anyone who uses their belief system to encourage government to limit the personal rights/freedoms of others, is a problem."
"Anyone who is more concerned about converting someone than caring for them is a problem."
"If you're atheist and do this, you're a problem....if your theist and do this, you're a problem."
"It's really not that complicated." - User Deleted
Treat others the way you want to be treated.
"I am Christian."
"In my faith, we are taught to love everyone the way we would want to be loved."
"If you tell me you do not follow a faith or have a religion and you choose not to be involved in one because of whatever reason or no reason you have, I will treat you with the same care and respect that I would treat a fellow believer."
"The only way you will ever get anything less than respect from me, is if you purposefully go out of your way to diminish my views."
"I will not shove my faith down your throat."
"Heck, I won't even speak of it should that be a boundary of yours."
"Mutual respect."- Shi_Cran.
A mother's worries.
"My mom feels sad for me."
"Like a real deep sadness that I think this is all there is."
"How can I not think there's a perfect afterlife coming?"
"I think she's worried I won't be there because I haven't accepted it as well."
"It's ironic because I feel sad for her because she doesn't live her life because the next life will be perfect."- tilineedathrowaway.
There's not just one type of Atheist.
"Depends on the type."
"Type One: people like my husband who were raised in a cult."
"He got out, and now he just sees religion as a farce."
"But he does not judge me for being religious, and he understands why I am, and he is even in agreement that we should raise our son religious."
"But once you leave a cult you are hesitant to ever re-join another religion."
"Zero judgement, I get this one."
"Type Two: the people who do not believe because they are scientific minds and it just does not make sense."
"Absolutely no judgement there."
"I totally get it."
"Type Three: the ones who are smug about it and feel like they have the secret to life by not believing in a God but like, what does that do for you exactly?"
"Why are you so smug?"
"lol."
"No real respect for those people, and not because they are atheist but because they are douches."- flowergirl654.
Religion is more complicated than people like to believe.

"I believe in god's existence though don't have 'trust' in god."
"And I would not call some unknown creator a god, in youjo senki the creator was labelled as 'being-x', it's not a god nor some evil monster."
"It's 'being-x'."- Schepmas·
Let them live their lives, and I'll live mine.
"Honestly I don't like or dislike atheists."
"I just let them do whatever they want to do and I'll do what I want to do and that fine by me."- Top_Ordinary1966
"I don"t know , i guess they are normal people minding their own business."--Opposite_Special_422
"I believe that I should respect anyones religion because I would not want people disrespectful to mine I view them as normal people just different ways of thinking."- Vegetable-Living-469
All that matters is how you treat others.

"Normal civilians, I don't give a sh*t about what you believe it as long as you're a nice person."- Baja_blast2004
"I look at them the same way I look at anyone."
"If they aren't a bad person I have no issue with them."
"I always try to remain respectful and try not to talk about god so much around my atheist friend."
"But he also respects I do believe in god."
"I respect he doesn't and I understand. No one knows for certain at all."
"But in my personal opinion, it just doesn't make sense to me why we are all here if there isn't some sort of god."- Raregamesofc
"I'm ok with it, as long as they're respectful."- Frost-on-the-Willow
It's not a matter of beliefs, it' s personality

"They're pretty chill."
"You don't need to have a religion or believe in a certain things, they're all just vibing."- maybe_256·
Religion puts a target on our backs.

"I'm christian, but I think I'm technically messianic Jewish."
"But alot of people just see us as 'Christian', I:E hateful bigots."
"A lot of people/Atheists say we enforce our beliefs down their throats, when we don't really care about your life style but you are yelling at us that the word of our god is hate speech and that we need to just except everything even if it is against our beliefs."
"A lot of celebrities that come out as religious are blacklisted and cancelled but somehow we are the oppressor."- lopsidedhamster2746
Even if we disagree, I still understand.

"I get the appeal of atheism."
"I can see why atheism is comforting to people."
"I can see how it's easier to go along with the intellectuals of the dominant global culture atm."
"I generally empathize with atheists so long as they aren't anti-theists."- chitroldelivery1
It's hard to sympathize with them.
"I see them as kinda dumb."- ephesians1128
No one should be judged for their religion or lack of religion.
Only when people do not treat others with the kindness and respect they deserve should people even begin to throw judgment.

Keep reading...
Show less
Being high and mighty is not a particularly attractive quality on anyone.
But every now and then, it's hard not to find ourselves looking down, or raising our eyebrows at something, or even someone.
Be it the way your food is prepared, or having to stay in a hotel which is definitely not five stars, it's hard not to fall upon something which doesn't meet our standards every once in a while.
Redditor mandela_effect_12 was curious as to what the Reddit community looked down upon, or what they thought wasn't good enough for them, leading them to ask:

"What is your most 'elitist' viewpoint?"
They'll get my vote
"Candidates for President should be required to take the Civil and Foreign Service exams, and publish their scores."
I'm not looking for a passing grade, just an objective measure of competence."- cryptoengineer.
I think you meant "you're", not "your"...
"Even if it is just fan fiction, put effort into the grammar."- ImaGamerNoob.
"Spelling, grammar, and punctuation exist to make writing comprehensible."
"F*cking use them."
"It's not that hard."- ActuallyCausal.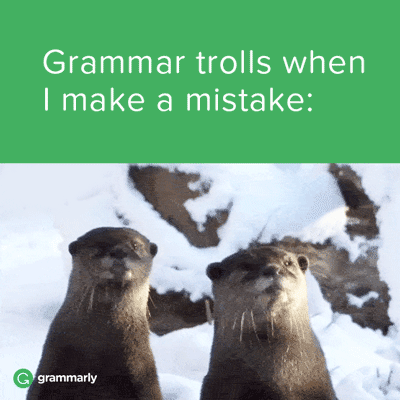 Giphy
When you get to be a certain age.
"Senior citizens should absolutely have to retake their drivers exam every couple years as they get older."- mox44ah.

Up in the air.
"I hate flying budget airlines because the majority of my fellow passengers are so uncouth and don't possess common flying etiquette."- BudovicLagman.

"There should be a separate security line at the airport for people who are flying for the first time or aren't familiar with the rules."- PhiloPhocion.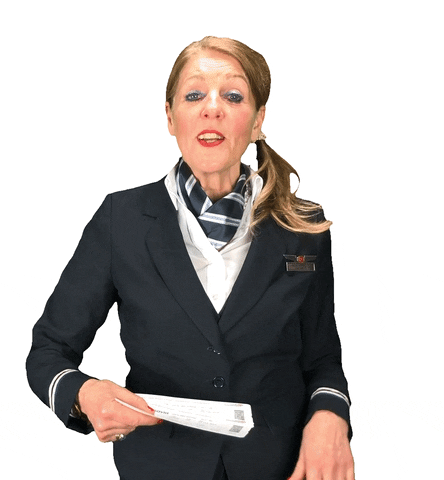 flying den haag GIF by Rotterdam The Hague Airport
Giphy
And what makes you an expert?
"Expertise matters."
"People who have studied an issue all of their lives have better opinions on that issue that people who don't."
"Have individual experts been wrong in the past?"
"Can 'the wisdom of crowds' be surprisingly accurate?"
"Sure."
"'I know better because I know less', is a crock of sh*t.- copperdomebodhi.
That seems like an easy fix.
"As a professional tradesman, I can clearly see when a 'handyman' has been doing so-called upgrades."- skuterpikk.
I can't believe they let them in here!
"A lot of different places should have required etiquette courses before you can use/be a member."
"Some examples: public transportation, especially flights, gyms, concert venues, movie theaters." - Drunk_Lahey.
How dare you serve me something from a box!
"I'm pretty bougie about food."
"My in-laws invited us over for shrimp risotto one night and it was literally Uncle Ben's cheesy rice, those little canned shrimp, and thawed broccoli."
"Nothing inherently wrong with the dish but I was (silently) snobby about it being presented as 'shrimp risotto'."- loudlittle.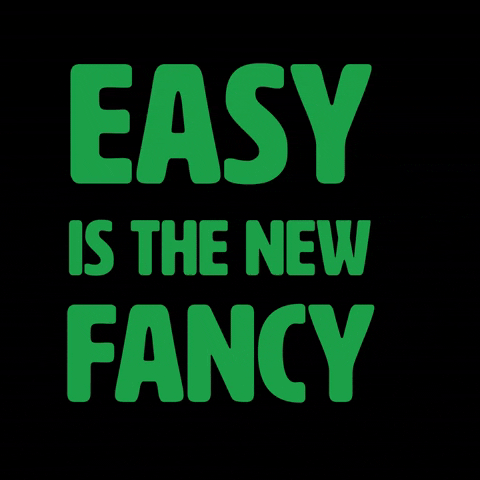 Dinner Cooking GIF by B'gan Foods
Giphy
Being a polyglot is so in right now

'To speak at least one or more foreign languages."- Exynika
"Everybody should be proficient in at least one other language than their native one."- Material_Ambition_95
You may call me "Doctor".
'People who have PhDs in non-stem subjects tend to have greater emotional intelligence."- aerosmithangel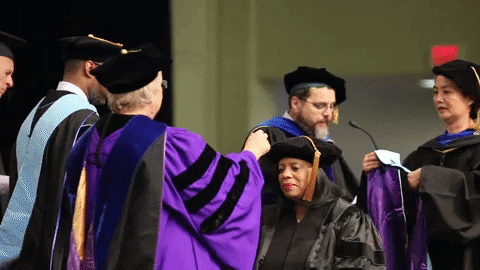 school college GIF by Western Illinois University
Giphy
Writing is a God-given gift
"Not everyone can learn to be a good writer.'
"I very firmly believe, as with any talent, you can learn of course but only to a limit."
"And we all have limits."
'Just because you want to be a great writer doesn't mean you're capable of it."
"A lot more goes into it than merely having the talent."
"It's like what they say about acting, prepare for rejection."
"Lots of it and don't take any of it personally."
"And you are permitted one night with a bottle of wine reading the reviews - good, bad - to dwell and then you move the f*ck on."

"But yeah, I think great writers are born."
"Good writers are taught but only ever to a certain point."
"I would've loved to have been a singer but I can't sing."
"I could learn control and technique but I do not have a musical ear and I will never, no matter how much I want it, actually attain a level of talent I do not actually possess."
"I might improve but I will never really succeed."- C*mInMeBro88
This is what a therapist is for.
"Istg, the level of insecurities I see on the internet these days is walking a fine line of narcissism."
"Like no one cares, we all have bodies, no one's wrong in them, everyone needs to chill out and stop making their delusion everyone else's problem."- soma_nova
the office therapy GIF
Giphy
Expatriating? Then assimilate!
"If you're gonna live in a foreign country, even for a short while, you've gotta learn at least the basics of the language there."
"It's not only for your own benefits, it's a good way to show that you respect the culture and the country."
"It's true that almost everyone speaks English, but expecting native people to adapt to you instead of you adapting is just disrespectful."- mr_brown_rodent
Parenting should require a license
"People should have to attend childrearing classes with an exam and passing grade before having children."- thecrystalcrow
No matter how much you have... learn how to manage your money!
"My elitist opinion is, there is no other reason to be financially illiterate other than illiteracy."
"If you don't understand how money works and/or how to budget, read a book about it."- crezyte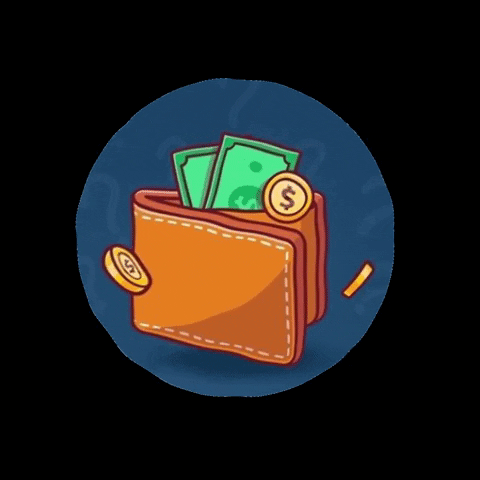 Giphy
Express line for questionable habits!
"There should be a separate line at convenience stores for cigarettes and lottery tickets."- annh53182
Some might say having standards is an admirable quality.
Though it's probably wise to hide your disgust when your in-laws serve you cheez whiz and not your favorite camembert.
Keep reading...
Show less