When I started my career as a performer, I was terrified about auditioning.
For actors, there is no other vulnerable moment than when you show strangers your capabilities, passions, and everything you've dedicated yourself to learning only to be dismissed with a "Thanks for coming. Next."
But something a wise colleague told me forever changed my outlook about auditioning and it made a huge impact on my career.
He told me to stop thinking about auditions as essentially job interviews and go into the room and convince myself that I'm performing for a small audience.
Once I stopped focusing heavily on the prospect of booking the gig and treated auditions like I'm on stage, my confidence took over.
I didn't land every job with successive auditions, but I learned to enjoy the process – and it certainly didn't go unnoticed.
Positivity
Having a positive outlook on life benefited the following Redditors.
"A Ray Of Sunshine On A Cloudy Day"
"Not specifically advice, but something my grandfather said when he was in the hospital: that his nurses were like a ray of sunshine on a cloudy day. I became a nurse after he passed, and I try to hold on to that ideal. I try to be the ready of sunshine in my patient's cloudy day."
Kindness Matters
"Never underestimate your ability to have a positive impact."
"To add to the OP; be a nice person wherever you can. Temper your cynicism and snippiness where possible, and try to either be neutral or positive in your interactions with people. Or at least, make it a goal to approach your responses that way - it's obviously not always going to work."
"You'll feel like a better person, and people will notice even if they don't mention it specifically."
– joe-h2o

Value Of Humor
"Don't underestimate the value of humor. It's so much more than laughter, it's a tool. New job? Make some solid jokes, you will go far. Make your boss genuinely laugh? You will automatically be on their good side. Meeting new people or on a date? Will instantly make the other person more comfortable."
"Humor is a life hack."
– JZPotter

Putting Yourself In Their Shoes
"Two things:"

"First, imagine others complexly. The influences they have that move them through life are most definitely different from those that move me through mine. Motivation to do that which doesn't make sense to me is much easier to understand through the imagination of others with complexity."
"Second, everybody is thinking about themselves as much as you are thinking about yourself. This is something I tell myself every time something embarrassing pops up late at night or when I screw something up that I'd much rather forget. Remind myself that with very few exceptions, everyone who might have witnessed it will forget it ever happened, so I should, too. The absolutely massive burden that lifts off my shoulders is always welcome."
Key To Success
Going out of your way to achieve tasks and being adventurous can yield better productivity.
Managing Expectations
"Under promise and over deliver. Former boss."
"I've learned this the hard way. I deliver software and when i can rapidly improve the admittedly crummy first version, it almost feels like cheating. But I end up getting double the credit: once for delivering on time, and then for improving it. It's not as if it's something I try to do, I just learned that the cycle is inevitable, so it's best to plan for the worst release-refine-release cycle that seems reasonable and then maybe sometimes you can beat it. 🙂"
Be Adventurous
"The biggest risk in life, is risking nothing at all"
"For those of you who are in your 20's don't be afraid to go on weird and wild adventures. If you want to try and build an online blog, do it. If you want to be a content Creator, do it. If you want to switch programs, do it. No matter how weird it sounds to other people just do it! Even if you fail let's say after 3-4 years of trying, you're still young enough to do other things."
"Sincerely, a dude in his 20s"
"Edit: the quotes from a guy named Vinh Giang but I'm pretty sure it's a variation of mark Zuckerberg's quote."
"Feel free to check Vinh out though! He's a keynote speaker/ motivational speaker who uses magic tricks to get his point across. He has a YouTube channel and I believe there's a video of his ted talk."
Sticking To The Truth
"If you never lie, you won't have to remember anything."
"First saw this and thought it wasn't solid advice, like some situations require lying. But I couldn't think of one. Being straightforward is really the best and only way to do things. Wise man."
Don't Be Left In The Dark
"Don't be afraid to ask if you don't understand something."
"There is nothing embarrassing about not knowing or not understanding something. We're all human. Don't be afraid to ask questions and be inquisitive."
– kukukele

Endure The Pain
"Breathe through the pain. A nurse told me this while I was in the hospital as a teenager. He said it won't necessarily make the pain go away but it'll help to keep it from worsening, and it'll help you keep your head (stay in control). Simple advice, but it's something that stuck with me and I've applied it to both physical pain and the mental 'pain' of anxiety attacks."
Outlook On Life
Having a different perspective on various life obstacles could open new doors.
Age-Old Adage
"Treat others the way you want to be treated. Learned that when I was 11 from weird old lady. Sticked with me since then."
Knowing Limits
"You can't save the world. -my mother"
"I didn't take her advice and learned it the painful way instead."
Taking Opportunities
"When I started chinese classes at my High School in Minnesota, my teacher said «You are lucky, for in this class, you will have NO TESTS!» Cue the cheers, as we were happy. «We call them opportunities, and we will have them EVERY Friday!» Cue the laughter from the teacher and the disappointed groans from us easily fooled students. Then he said «We call them opportunities, because they are an opportunity to show me, but most importantly yourself what you have learned.»"
"What a dumba**, right? Well, we always talked about these as opportunities, we never called them tests, and it actually did something to the attitude we had towards them. I had never taken chinese classes before, and I got a full score on every single one of those opportunities."
"Lately I have been remembering this, and started to think of my exams and assignments as opportunities, a way to show the professors but also myself what I have learned. AND IT WORKS. I got an A in economics with that attitude! I had never done any economics classes before that. It takes a lot of the «danger» and frustration out of the tests and assignments. So helpful."
You Only Get One
"Life is good, life is bad. Regardless, life is. One should rejoice in that fact because everything that's ever happened everywhere has led to you being you, so it's worthwhile embrace it."
Ride Of Your Life
"Live in the moment, while simultaneously seeing your life with a sense of detachment - it's like a good movie, full of heartache, pain, moments of inspiration, and most importantly comedy from the sublime to the absurd, light and silly to twisted and dark. It's just a ride."
People imparting their wisdom onto you are like little gifts.
Whether you think they may not apply to you at a given moment, it helps to keep an open mind about listening to people who have more life experience than you.
Who knows, you may end up applying the helpful guidance in the future when you really need it.
But as one Redditor mentioned earlier, embracing humor – in addition to treating others the way you want to be treated – is something that will always strengthen your character.

Keep reading...
Show less
One sign of a truly intelligent person is having the ability to change your opinions in the face of contrary evidence. Note, we did not say anything about enjoying the process.
One Reddit user asked:
What is an opinion you once held that was proven completely wrong?
And what ended up happening was kind of a fascinating walk through the human learning process. Some lessons needed to be taught more than once, and sometimes with tragic results.
Other opinions were an absolute joy to have changed - like the person who had only ever eaten boiled unseasoned vegetables. The first taste of a roasted potato must have been the kind of thing that moved them to tears!
Or maybe we just really love carbs?
Respect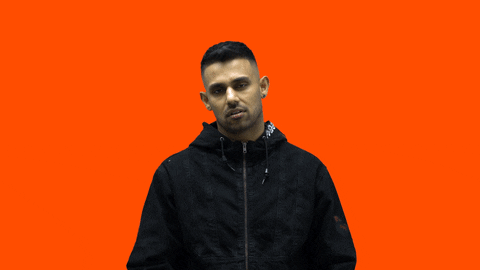 Giphy
If you respect someone, you'll get respect.
People have different ideas about what respect means. There's one crowd that believes everyone is deserving of respect until they show themselves not to be. And there's another crowd that just repeats the mantra "Respect must be earned."
Most of the people I've met in the latter crowd seem to use that mantra as an excuse to treat people like shit by default. Like you're required to impress them somehow before they deem you worthy of basic human dignity.
Someone on Reddit pointed out the issue that often arises is not necessarily the lack of respect, but in differing definitions of respect. Respect can mean "treat me as an adult/responsible individual" versus "treat me as an authority figure."
Too often we equate "respect me and I'll respect you" as both wanting to treat each other as adults/responsible individuals, when in reality most often it's someone saying "treat me as an authority figure and I'll treat you as an adult in return."
Hard Work
People I work with will notice hard work and reward me for it. Turns out, you have to be social and have to advocate for your own career.
What I'm finding out is if you work hard they do notice it...and take advantage of it by overloading you with an overwhelming amount with no accompanying advancement in your pay or career.
- Rivka333
Turn out you have to kiss @ss, a LOT of it. Hard work means you get kept where you are bc the next guy might not be as willing.
Wrong Twice
I had a lot of misinformed opinions about drug use. I volunteered with the DARE (drug abuse resistance education) program in my small town through the local PD for a few years in middle school/ early high school. I remember going to a party and seeing people smoke weed and being shocked there weren't overdoses or wild attacks or something.
I did my own actual research on marijuana and realized how much of what DARE taught was either false or misinformation. My opinions shattered and I figured drug use wasn't that bad.

I had to learn that drugs really can be dangerous later through the loss of a friend. Luckily I never really wanted to do anything more than weed anyway, but I had to learn my opinions were wrong twice before I had a healthy understanding.
I think it would've been a lot easier if things were presented honestly from the beginning.
There have been multiple studies showing that kids who had D.A.R.E. at their school are more likely to use drugs. The primary reason for this is when they realize how absurd some of the program's claims are, they distrust everything else the program taught them.
- punjar3
Not A Choice
That being gay is a choice.
And then I realized I was gay and also realized that it was not a choice.
My grandfather was gay and during a conversation with him I referred to the time in his life when he married my grandmother as "when he was confused."
He stopped me right there. "I was never confused. I knew I was gay, but I didn't want to accept it. I was convinced that I could change it; that I was supposed to get married and have kids, because that's what was normal."
The older I get, the more I suspect that most people who say homosexuality is a choice are closeted or bisexual, whether knowingly or unknowingly.
The reason they think it's a choice is because it is a choice... for them. They choose to not follow their urges, and assume everyone else does the same, whereas fully/mainly straight people don't really ever consider it.
When I came out to my grandma as wanting to date girls she was very confused because "everyone likes girls more but you just have to marry men, it's what you do."
She absolutely didn't realize.
Boiled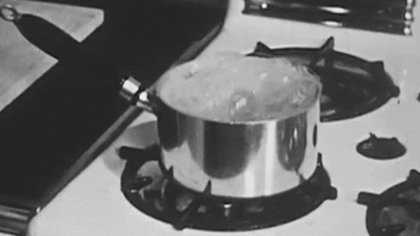 Giphy
Until I was 18, I genuinely thought that the way to cook vegetables was to boil the hell out of them to the point where they tasted lifeless. Turns out broccoli, carrots and cauliflower taste so much nicer when you roast them and add seasoning! Plus roast potatoes taste so much nicer than boiled potatoes.
Not A Flu
I thought covid-19 was a normal flu, until more peeps died very quickly and now we have less death than normal. It really ain't a normal flu.
I have to admit, I thought the same thing (kinda). I mean, I knew it was more dangerous and infectious than the flu but I thought everyone was overreacting until schools starting shutting down because that's when I first actually got affected by the virus.
Yeah, I kept telling everyone not to worry about it, they are just blowing things out of proportion. Then the world went to hell.
I was SO sure!
I changed my mind about Covid-19 the day companies started to drop out of MWC (mobile world congress). There was A LOT of money to be made around that sht, and companies NEVER lose the chance to swag a penny out of someone else's pocket, so when they decided that covid 19 might be a threat for them, I started taking it way more seriously.
Lets be honest: you'll have a clearer view of how the world really works once you starts looking at how big money behaves.
Judge Not
That all religious people are good, and the non-religious ones are most likely worse. Went to Catholic school for most of my life, raised in a very liberal Catholic household.
It all came crashing down when my city's cathedral caught a highly respected member pocketing a stack of money from collection boxes. Red-handed on CCTV. It was a long time ago and I'm glad I no longer judge non-religious people.
Baby Leashes
Parents who use leashes on their toddlers just don't want to put the effort into teaching them to listen.
Am a parent now and have been paid back 10-fold for those judgmental thoughts with a very rambunctious little boy who looks right at you with the sweetest little smile while he ignores you before running away like a squirrel on crack. We have a harness for him now.
- cornland
Yep, I see many kids that SHOULD be on a leash. And of course some parents that need to put effort in. Or both.
Our first was a handful. I was trying to keep one hand on him in the pharmacy while getting to the counter. The lady behind the checkout laughed and said "you need a leash for that one!"
I put a harness on the counter, gave a deadpan stare and said "that's what I'm here for."
Do you have something to confess to George? Text "Secrets" or "
" to +1 (310) 299-9390 to talk to him about it.
Keep reading...
Show less
I'm actually a big fan of Canada...
Before my first visit there, Canada was synonymous with poutine and people using the phrase, "ay". I did see a lot of poutine, and the "ay" thing seemed mostly true. But now, when someone says "Canada", I think of the kindness of the people. As we attempted to navigate the street car and bus system, and father and son noticed our confused faces, and stopped to explain how it works and how to avoid paying extra for transfers. As New Yorkers, that was a culture shock. Also, "the machine" in restaurants is something I still think about, but that's another story.
What comes to your mind when someone mentions Canada? Redditor u/DShillington was curious, and so asked non-Canadians to answer... "What is the first thing that comes to mind when you think 'Canada'?"
Do you have something to confess to George? Text "Secrets" or "
" to +1 (310) 299-9390 to talk to him about it.
Keep reading...
Show less
Oh the things we learn with age. Realization and wisdom are gifts of each decade. One of the first things you realize is that when we're young... we're pretty gullible. We will believe anything and our minds and imaginations run on sugar into perpetual overdrive. Kids are funny.
Redditor
u/_definitelynotgod
wanted to discuss all the things we were way off about when we were too young to know better by asking.....
What was the biggest misconception that you had as a child?
Do you have something to confess to George? Text "Secrets" or "
" to +1 (310) 299-9390 to talk to him about it.
Keep reading...
Show less
It's human nature to be very stubborn about opinions we hold. From the beginnings of humanity, we have disagreed about everything from religion to sports teams. But what happens when someone changes their mind about one of these strong opinions? These Reddit users have some interesting answers.
u/Coolheaded_Convector asked: What's the strongest opinion you've ever held that you changed your position on? What happened?
Keep reading...
Show less