There's nothing quite like the drama that can arise at a wedding or in the days leading up to it.
But the moment people don't necessarily think about is the moment when the audience can choose to object if they so choose, and surprisingly, some people take advantage of this opportunity. It often doesn't go well.
Redditor AustinMakesStuff asked:
"Has anyone ever been to a wedding where someone actually objected, and if so, how did that go?"
Objection: Avoided
"I went to a wedding where they skipped that part because the bride's adult daughter was planning to object."
- mynameizgary
"How was this known? Had she pre-announced her intention, or was she just that kind of person and people had accurately predicted it?"
- UpsetMarsupial
"She told somebody, and they told the bride and groom."
- mynameizgary
Uncovering the Con Artist
"I feel like about half of weddings these days don't have that part, and not because of feared objections, just because it is outdated and weird. Premarital sex is a thing. Divorce is a thing."
"Weddings cost like over $10k; if you know reasons to stop a marriage (outside of movies), you need to intervene at the engagement or earlier, not during the ceremony."
"That said, one of my wife's college roommates canceled a wedding like a day or two days beforehand, right after graduating college, after being in a long-distance relationship with some guy for a year or so. Her family was quite well-off and she was dating a guy who lavished gifts and expensive dates on her whenever they were together, said he ran his own company, just bought them a fancy house, etc."
"It turns out he was just super in debt, working a near minimum wage job, and maxing out credit cards taken out fraudulently. He had a fake web page with other employees for his company that he set up for the sole purpose of keeping up the front. The house was only bought from grossly lying about income (pre-2007 housing crisis) on the mortgage application, and he was drowning in debt."
"The almost-bride's father got bad vibes about the guy (a few things didn't add up, like he had this fancy house but couldn't afford any furniture), and he hired a PI (Personal Investigator) who quickly uncovered the deception."
"(And she didn't break up with him because he wasn't rich, she broke up because he spent tons of effort to lie about everything and was completely conning her and just trying to get her roped into joint ownership of his debt via marriage that he expected the family to pay off.)"
- NoveltyAccountHater
Chosen Family
"My husband's first marriage. The brother of the bride stood up and said to my husband, 'Say no, you can still be happy!'"
"They went through with the marriage and wound up divorcing with a messy breakup."
"Brother-in-law is still best friends with my husband (as far as he's concerned, he gained a brother and lost a sister, and is better off for it), and he never lets him forget the fact that he was right and he should have bailed, lol (laughing out loud)."
- Amaevise
Marriage 2.0
"My auntie's fiance was already married (a lady stood up waving the marriage certificate), so the wedding didn't go ahead. The reception was on a long boat so we still went to that."
"The fiance went back to his home country to sort it out and never came back."
- Chiquita4eyes
The Mother-in-Law
"I worked a wedding where one of the moms objected, but I think the groom knew that the parent was going to say something, so they just responded with, 'Oh sit down, (parents name), we knew you didn't like this a year ago and clearly we're not going to change our minds today."'
"The wedding continued like nothing happened, but the mom was lowkey shunned and people avoided her at the reception."
- peeweekiwis
Going Separate Ways
"This was in America, and the wedding was in a Buddhist temple. The parents of the groom stood up and objected because they didn't believe the bride was of the same class. They spoke in another language so most of the English-speaking guests didn't know they were objecting."
"My husband was the best man and those closest to the couple knew this might happen. The Buddhist priest said he would handle it if the parents tried anything."
"After the parents spoke for a while, the priest said to the groom, 'You've heard what your parents had to say, what do you want to do?'"
"The groom replied, 'I want to marry my bride.'"
"So the priest asked the parents to leave."
"At this point, the rest of the guests are clueing in that this was not a nice part of the ceremony, and that the parents were actually objecting, so, as the parents walked out, some of the guests were berating them saying things like, 'You should be ashamed of yourself,' and 'How could you do that?' Even though the groom was not happy with his parents, that was very hard for him to hear."
"That was 30 years ago. The couple is still married. They have two beautiful, successful children. After the groom's mom passed away, the groom's father came around and was involved in their lives until he died."
- Bayou_Mama
Not Meant to Be
"A woman, in her twenties at the time, objected to her mom marrying my uncle. So she started yelling, 'Mom, don't marry him!' during the ceremony."
"The ceremony proceeded, and some family on the mom's side lead the daughter away to quit interrupting."
"I don't blame her. My uncle was a lying, lazy bast**d. The marriage didn't last."
- Rabies182
The Best Man Swap
"I went to a wedding where the best man was replaced a week before because he banged the bride. But the wedding still went ahead just with a different best man. They are divorced now."
- Tobias---Funke
Joke Gone Wrong
"I went to a Catholic wedding where, when the priest asked this question, one of the groomsmen did a VERY loud, long, throat clearing, which got everyone laughing."
"Everyone except for the bride's elderly Italian Grandmother, who marched out of her seat and angrily hit the groomsman with her handbag and shouted at him in Italian!"
- hundreddollar
Giving Away the Bride
"I objected. I took giving my sister away literally."
"I wasn't the brightest three-year-old."
- dookieshoes88
Wedding Invitation Revenge
"At my cousin's wedding, her friend said, 'I object,' because she was not invited to the wedding. She was kicked out of the wedding."
- SuvenPan
Hilarity Ensues
"Not quite the question as asked, but too funny to not share:"
"Priest: 'Any objections?'"
"Father of the bride: lets out the hardest, loudest, most complex-sounding sneeze I've ever heard in my life, completely with involuntarily saying, 'ACHOOOOOO!'"
"Mother of the bride, hammered on champagne: 'For f**k's sake, Jerry!'"
"It took a good five minutes for everyone to regain their composure."
- ibiacmbyww
The Bride Who Got Away
"I had a friend who was a minister, and the subject came up if he asked the question during ceremonies he officiated."
"He laughed and said no way. He basically tells the couple not to include it because it only invites a moment of anxiety at best, misery at worst."
"His best story (and one of the reasons he stopped including the question) was about a couple where in the lead-up to the wedding, the couple was obviously in love. The bride-to-be was very smiley and happy."
"But the day of the wedding, she was stone-faced. He (my minister friend) knew something is up because he'd never seen her like this and he asked if she was okay. She just said, 'I'm fine.'"
"Right before the service, he asked again, and 'I'm fine.'"
"He got to the question, 'Does anyone object to this union?'"
"The bride reached over, grabbed the Maid of Honor's hand, shoved her into the bride's spot, and said, 'You're screwing him, you marry him.'"
"Then she stormed out of the church."
- FDS_MTG
An Unforgettable Toast
"At his rehearsal dinner, a coworker's mother's toast included that his soon-to-be wife was a 'd**n dirty w**re who wasn't good enough' for her son. Folks were not happy. (The video ended so didn't see the whole thing.)"
"At the wedding which I attended, his mom started to say something at the 'speak now or' part but was silenced by her daughter. Mom left and didn't see the rest of the ceremony."
"Everything about that poor guy was drama."
- nebelhund
Period.
"Attended a wedding where the minister said something along the lines of, 'If anyone here objects to this marriage, you can keep your mouth shut. Today is not about you.'"
- Jinjoz
Bonus: Funeral Shenanigans
"Not a wedding, but at a funeral someone objected to the death."
"At my uncle's funeral, his ex-wife and a local church [cult] leader tried to raise him from the dead. We were all sitting there like normal people at a normal funeral and she walks up to the casket and starts yelling, 'James Lester, raise up!'"
"I didn't know she was there or I would've prepared myself for shenanigans. Also, I didn't know my uncle's middle name was Lester, so please imagine the confusion. So she and the cult leader are literally yelling at my uncle's body."
"Not surprisingly, my uncle refused to resurrect himself. They were escorted out."
"I've actually never told this story because it makes my family look insane."
- HughSteele
The last thing a person wants is for their to be drama on their wedding day, but like any other major event, sometimes something will come up. But having someone try to put a stop to the wedding, in front of everyone, certainly will add a terrible note to the wedding day.
We see it in movies all the time. At the very last second, someone comes bursting through the doors of the church, or stands up in the back row, and pronounces their love for one of the soon-to-be newlyweds.
The whole room gasps in shock that someone would object in the middle of the couple's big moment.
But does that actually happen in real life?
Apparently, it does.
We went to Reddit to find out what that's like for people.
Redditor summeralexander14 asked:
"People that have had someone object at your wedding, what happened?"
These will make you think twice about how ficticious your favorite rom-com is.
The cutest objection.
"My dad marrying his third wife."
"My step brother and I were in the wedding party. He was about 6, I was 10. The preacher asks if anyone objects and my brother raises his hand so very politely. My dad asks why, and my step brother replies, 'Because I want you to promise to take me fishing whenever I want, first.'"
- vogera
"That's honestly pretty cute."
- summeralexander14
"Yes but it seems pretty fishy to me."
- poopellar
The childhood sweetheart.
"My cousin was marrying a Korean guy she went to grad school with. His family had come in from abroad and were sitting all together on one side of the room. When they got to the objection part, this Korean girl yells out "NO!" and stands up and starts screaming in Korean at the groom. As everyone is trying to figure out what the hell is going on, an old lady calmly walks up to the girl and slaps her face. The girl starts sobbing as some more older women grab her and pull her outside."
"The explanation was that she was just a drunk friend that didn't want him marrying an American. Found out later that the girl was actually a childhood sweetheart that was screaming how the groom promised to marry her-- which was awkward since the two were related to each other in some way (was not quite sure how). Anyway, cousin and her husband are quite happy, so no harm in the end."
- ShoddyEvent420
"Didn't know this happened in East Asian countries as well but it is not out of the ordinary for kinda distant but not so very distant relatives to get married in Asian countries. Some place even have first cousins getting hitched. Mostly because of the family oriented culture in those parts."
- poopellar
"Apparently it's really taboo in Korean culture which is why they were so embarrassed by her."
- ShoddyEvent420
"I mean.... It's pretty taboo in nearly all cultures."
- jimbris
"Well, moderately taboo. Cousin marriage is legal in most countries, and more than 10 percent of marriages worldwide are first or second cousins. Depending on what 'kinda distant' means, it might not be that big a deal. But South Korea is among the strictest in the world, banning even third cousins."
- Merinther
They saw the moment, and ceased it.
"I was at my cousin's wedding and someone screamed at the top of their lungs 'OBJECTION, your honor' because my cousin is a judge."
- Day283
"Did he respond with 'Overruled'?"
- HipsterSlug
"Explains how he was successful in courting his now wife."
- poopellar
Vegas wedding.
"First wedding in Vegas, found a homeless guy to be a witness in exchange for a sandwich from subway, objected because it didn't have olives like he wanted."
- TheseVirginEars
"Olives fair in love and war."
- poopellar
"First wedding in Vegas? How many Vegas marriages do you have??"
- eighteen_18
A very important detail missing.
"My dad's seen an objection - he volunteers at a church. The bride and groom were siblings, and their father hadn't told them until he objected (I believe he was estranged to both of them). They already had a kid apparently."
- Any_Lake_288
"Kinda sh*t to tell them last minute don't you think?"
- PumpkinKing2020
"Last minute?? It was way passed that, they already had a kid!"
- AlanaK168
They tried to avoid it.
"I grew up in a super fundamentalist Christian community. My best friend fell in love, but her parents were pissed because they wanted to do an arranged marriage for her, so they locked her in the house for months. Finally I helped her escape and she got married in a very small ceremony."
"She used to be very close to her brother, so she invited him. He was also angry about her eloping, so he wore all black, including black sunglasses, and stood there looking p*ssed the whole time."
"We specifically asked the pastor to not do the 'does anyone object' thing because we didn't want to give anyone the chance. When her brother realized the pastor wasn't going to say it, he tried to stop the wedding anyway. My brothers had to escort him out."
"It was f*cking heartbreaking."
- JamesandtheGiantA**
Poor excuse for a prank.
"Not my wedding but at a friends, a family member paid some kid $20 to run in and say "Daddy don't marry that woman!" like it was his child. Did not go over well as a prank at all...."
"From what I'm told its laughed about today by everyone except the bride and groom."
- bourbonisall
"Whoa easy there Satan!"
- xorbe
He was already married.
"Priest here. Where I am, the only objection people can make is a legal one. It doesn't matter if they merely don't approve."
"I had one objection at a wedding, where the person who spoke claimed the groom was already married. That's enough to stop the wedding. Turned out they were Serbian (which I knew) and didn't know our legal system. The groom hadn't realized the church wedding was also the legal wedding, so they'd married each other in a civil ceremony a few days before. That was fun to sort out!"
- Peteat6
"How did you sort it out?"
- Lakersrock111
"I had to contact the registry office and check on the status of the groom. I was shocked that legally only one person was required to give the information and sign. So if that one person didn't know about the other person's previous marriage, they could sign in all honesty, and still find themselves in a bigamous marriage. In my case the registry office found out who the groom had married, so there was relief and laughter, and not too much delay."
- Peteat6
These Low Effort Jobs Have Surprisingly High Salaries | George Takei's Oh Myyy
Have you ever worked one of those jobs that paid you to kinda sit there? If you have, you know the joy that comes with watching the entirety of Breaking Bad ...
Not an official objection.
"Not an official objection, but when my mum was marrying my dad, my grandpa (her dad) circled her around the church over and over again telling her he didn't have to stop, she didn't have to go in, and they could just drive away."
"It didn't work. They're still married 30+ years later. Eventually grandpa learned to like dad."
- anewae
"My dad did the same thing!!! As the 2 of us were driving to the ceremony he kept saying 'I don't have to stop. We can go WHEREVER you want, you know it's not too late.' We lasted 11 years before I couldn't take his abuse any longer."
"The one time in my life I should have listened to my father."
- drakiedoodle
"My ex-wife's Aunt said to me on the wedding day... 'You don't have to do this ya know.'"
"I should have listened."
- Dorothy_The_Winosaur
"My great-grandmother showed up on my mom's wedding day while she was getting ready, handed her a tallboy of beer, and said, 'Here, you'll need this.'"
"Both sides of the family were pissed my parents lived together before marriage, so some drama was expected. The marriage has outlived almost all of them, though. Except that great-grandmother. She's still inexplicably alive."
- Dangercakes13
"My maternal granddad said to my mum on her wedding day to not marry my dad as he wasn't good enough for her. He was right of course, but if she'd listened I wouldn't exist."
- trev2234
"Wow same! He didn't try on her wedding day, but apparently my mom wouldn't listen and one day my Boppa got pulled over by a cop. Somehow they ended up talking about their daughters and he said, 'My daughter is marrying a selfish man and I can't stop it.'"
"Spoiler: my dad is the most selfish person I've seen in my life. They are divorced and I'm no contact with him. Glad to exist though."
- Siabhre
He made a Facebook page.
"My dad objected leading upto my wedding. Even went as far as making a Facebook(he's 60+) and letting a bunch of people know he was against it."
"There was no way he could object at the wedding cause he didn't come."
- i8bonelesschicken
"What was it that he didn't like about your partner? And are you still together?"
- free-crude-oil
"He felt she was trying to take advantage of me. We both came from poor family's and I had skipped education and started working full time when I was 17 and moved up fairly quickly."
"We had known each other for a while and she was like a "child" slept 10-12 hours a day, needed help with doing basic chores and wouldn't do anything challenging. She was and is always encouraging me no matter what I try and she convinced me to seek out a promotion when I only met 1 out of 10 qualifications and I got the job which launched my career."
"As terrible as this may sound but I'm a pretty ugly guy and I've had a tough time with girls cause of that but she never treated me weird and was with me."
"We are still together and have one kid about to hit our 5 yr anniversary and are closer than we were when we first got married."
- i8bonelesschicken
The plot twist.
"I was at the wedding of that rare beast - a work colleague who was actually a good friend as well. Only a couple of work people were invited by her, including a guy we'll call Matt, because that is his name. Matt and the bride had dated for a while a few years ago, but had remained good friends after."
"So the ceremony starts, no sign of Matt... we get to the bit 'does anyone have any lawful objections etc' and the church goes quiet, then the heavy wooden door to the church door bangs open and there is Matt, looking red faced, flustered and upset and you could see the thoughts run through everyone's mind... 'Oh sh*t'... and Matt limped awkwardly to a pew in the back and sat down quietly."
"He'd overslept and twisted his ankle running to the church, that was all - so no objection, no drama, but damn we all thought for a second it was going to kick off. My friend the bride even saw the funny side, about 3 months later."
- WiredAndTeary
"Matt is the king of comedic timing."
- onelonelywhumperfly
He offered her money.
"I was at a wedding where there were three parties: the bride's, the groom's, and the groom's mother's. She hated the bride, thought she was not good enough for her son, etc. I was friends with both bride and groom, and they had to invite the groom's mom and dad, but they had the priest avoid the 'Objection' part of the ceremony."
"At the reception, there was a moment where the groom's father danced with the bride, and a few minutes later she stormed off the dance floor. The groom's dad had offered her $5,000 cash to walk away right then and there and have the marriage annulled. The reception featured a flambeau entrée, and everybody was watching the groom's mother, half expecting her to grab one of the flaming skewers from one of the waiters and hurl it at the bride."
"They're still married 30 years later and have two kids, but I believe they are estranged from the groom's family for some reason..."
- AAlHazred
He cheated and still got married.
"Ex-girlfriend's coworker's wedding. The groom's side-chick shows up absolutely hammered right when the ceremony started. Screaming at him saying she's supposed to marry him. She was carried out by a few of the groomsmen. Ceremony went on like nothing happened."
"Find out about 1 year later that he was still cheating (with that chick and another one)."
- ok_koreal
"You'd think that her needing to be carried out would be a sign to the groom that he should've stopped then and there."
- FloorGangMan1
An objection to save the wedding.
"My wife's uncle (who owned the farm we were getting married) stood up at the objection part. Immediately, his son (who was the man of honor) yelled at him to sit down. To his credit he did. For about 12 seconds then stood up again. He objected because there was a big f*cking storm coming up the driveway and about to smack the ceremony and all of our hurrying couldn't beat it. My wife made it inside before getting drenched...no one else did. Got married inside instead."
"We knew it was coming within the next 15 minutes when we started the ceremony. We tried to hurry. But it was right at the objection part when the wall of rain was coming up the driveway. He knew the sound better than anyone (since he's lived there 35 years). Wife had just walked out to 'Here comes the Sun.'"
- nutrap
The wedding objection bit might happen in real life more than we think it does.
Hopefully it doesn't happen at your wedding, but it would definitely be memorable.
Want to "know" more?
Sign up for the Knowable newsletter here.
Never miss another big, odd, funny, or heartbreaking moment again.
One of the best dramatic events in soap operas is weddings. You just know something crazy is going to happen.
And some of the best drama is when someone, a villain or romantic rival or busy body who is exposing shameful secrets, leaps up to loudly object.
You watch and cheer and say... "this is great, but in real life that would never happen!"
But it does happen.
RedditorBooney3721was dying to hear about the times people actually dared to make a wedding a true soap opera moment when they asked:
"People who stood up during "speak now or forever hold your peace" at a wedding, how did things turn out?"
40 years later...
"When my parents got married, my dad's whole family loudly stormed out at that point as my mum was originally a Protestant. He has 10 siblings so I imagine it was pretty awful and long winded. They've been married 40 years though and we don't speak to that side of the family, no great loss." ~ mooncat333
I've never heard an objection, but I have been witness to some uncomfortable toasts. If you have nothing nice to say, be quiet and come tell me.
Move On
"I was recently married. I asked this of my officiant. They never dealt with it, but they've seen it. Protocol for them (state laws, religious views, and other factors can effect how it is played) is to pause. Take person who raises concern, and bride/groom to private chambers for chat."
"Most of the time it's nothing, and they move on. Occasionally a party is legally below marriage age, or already married, in which case things are called off." ~ tour79
Oh Sister
"During one of my sister's weddings my sister in law leaned over and right when they said their vows whispered to me "I give it 6 months." Damn you could've set a clock by it, dead on. I have another sister who has also been married 3 times. And that sister in law? No longer my sister in law… I on the other hand learn from the mistakes of others, happily married 21 years." ~ dewayneestes
Ahem....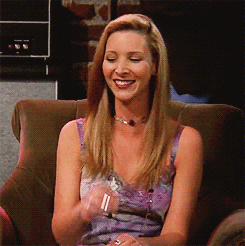 Sick Friends Tv GIF
Giphy
"Always cough, scrape a chair on the floor and look around. It adds to the experience!" ~ Cmdr_Monzo
Dear Brother...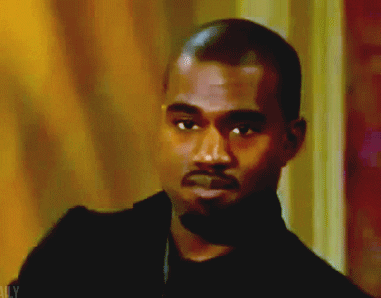 No Way Smh GIF
Giphy
"At his own wedding my brother responded with "don't worry, she isn't here". Very funny, but he got a ticking off from the registrar." ~ PullUpAPew
People really are shameless. That has to be better moments to speak up, or better ways to be less dramatic about it all.
"Okay you can go on."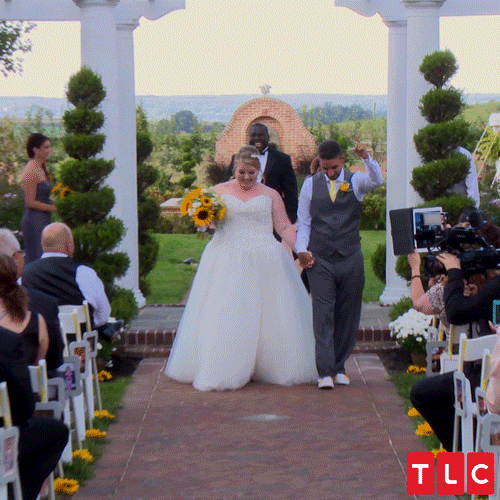 Happy Four Weddings GIF by TLC
Giphy
"A cute one I saw:"
"Pastor: Speak now, or forever hold your peace!"
"Little kid, maybe 6 years old. "Stop!" He then ran up to the groom handed him a small jewelry box, and said, "You forgot the ring." The kid wasn't loud, but you could hear a pin drop in the church. He ran back to his seat, and at his mother's prompting, he said, "Okay you can go on."
"Everyone just lost it laughing, and it was a couple of minutes before the pastor could continue." ~ Smokey_Katt
"I object!"
"Went to a wedding for some friends of mine. The beautiful bride and awesome groom were saying the vows. Unbeknownst to the family, the bride's ex-boyfriend snuck into the church all dressed up as a guest and blended in. Priest says his line, and the ex-boyfriend stands up and says "I object!" Some of the male family members escorted the guy out of the church by his feet and his back and head dragging on the ground. Was pretty epic." ~ mrsheikh
People Share Their Unexpected Happiest Moments | George Takei's Oh Myyy
While many of life's big events like weddings and births bring us joy, even the smallest of gestures or gifts can leave a lasting impression. Especially if y...
dead silent...
"I was singing at a wedding once (hired in, did not know the couple at all) and when we got to this bit of the service, a dude said "yes, I have something to say." The minister called him up to the front, and the couple, guy who spoke up, minister and best man went into the vestry."
"Everyone in the congregation was just dead silent. After about 5 mins, the best man came out, and said "Sorry everyone, it's off. Please feel free to go to the reception if you like, it's all paid for, but no wedding today." Obviously the congregation, who knew and presumably loved the couple, were really upset."
"If those are your pals, that's an awful thing, and you'd be worried about them. In the choir, however, we were LOVING the drama. We got paid, so we weren't too fussed about going home early! Still have no idea what the complainer said sadly, but we had fun speculating on the way home!" ~ Caro_Da_Boss
Yuck
"Not exactly at that part. However while saying the vows. My family is sitting on those wooden bench chairs. So certain sounds echo. My uncle farted so hard I felt the rumble on the other side of the bench. The bride was visibly ultra freaking pissed. The rest of the ceremony and all of us were trying hard not to laugh. Good times." ~ vcrbetamax
Cut to the wedding...
"My father has done many weddings and he says usually he'll ask the couple if they want it reworded so nobody says anything but he said one time the couple said it was fine and nobody was gonna say anything. Cut to the wedding, my father asks the question and one of the groomsmen steps forward (I think it was the groom's cousin) and goes into a big long speech about how they shouldn't get married without really explaining why he thought so other then don't get married."
"He finally finished and my father said the groom looked like he was gonna murder the man and the bride just looked shocked. My father ended up asking them if they wanted to continue and they both agreed so they finished the ceremony. My father said the last time he saw the couple they signed the marriage certificate and neither seemed mad at each other and he still has no clue why the guy objected other than he objected." ~ Mangobunny98
"I was there first!"
"I was three years old, it was my mum's cousin's wedding. I was arguing with my older brother (would have been about seven) after he took my seat during the service and I was very determined to get it back. During the silence as the vicar asks if anyone has any objections, a cry was heard from me, "I was there first!" so perfect timing on my part. I have no memory of it but family still likes to tell the story." ~ sadielilia
Good Cops
"Only vaguely related but, at my cousins wedding they had to have the groomsmen basically as security, with us bridesmaids as a greeting crew. We were told to watch out for cousin's crazy ex who had been threatening to ruin the wedding."
"He apparently did show up for the reception, and was quietly escorted away. Well, maybe not so quiet but I'm fairly sure only the 2 groomsmen, myself, and one guest who were out smoking knew he'd showed up until much later. But the cops were very kind!" ~ nangatan
Not Cute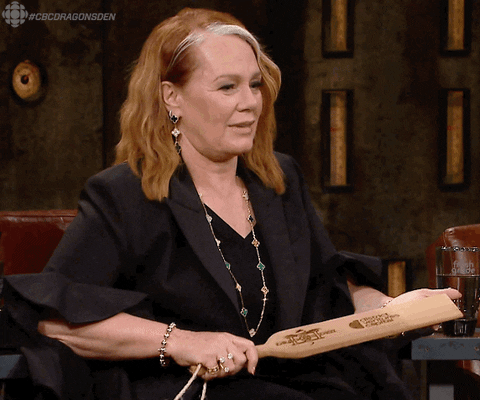 spank dragons' den GIF by CBC
Giphy
"Did it as a joke when I was like 11. My mum yanked me down so hard I've been humble ever since." ~ creepygyal69
"Oh crap! Right!"
"I once went to a wedding where the bride had planned for a bunch of the grooms closest friends to all stand up and object at the same time as a joke. It was obvious it was a joke cause we all heard the first one say "Oh crap! Right!" Before he stood up, either as part of the script or cause he'd actually forgotten. It was a pretty funny and sweet performance." ~ Arcinbiblo12
SHE WAS MY COUSIN!!
"I was five, and at the time, I thought it was the flower girl getting married (she was five too). So I run down the aisle saying "don't get married I love you" (just like I'd seen in the movies). Everyone was dying laughing. What I didn't know at the time was that SHE WAS MY COUSIN." ~ jdsayshello
I've fainted!
"At my wedding I did not allow my grandmother to attend the ceremony. Everyone was like oh she's 80 she's blind, she's got Parkinson's, what could she do? Object, faint, yell, idk but that lady is mean. She "fainted" at my high school graduation WHEN they called my name."
"So I wouldn't put it past her, my biggest fear was she would stand up an object for no reason. I only let her attend at all for my mother's sake. She was sat in the reception hall in front of the bathrooms. So many people were so confused as to who the old lady was, she would whisper to anyone who dared to go to the restrooms so maaaany stories."
"I'm the grandmother and I object becuase of X" "I'm the grandmother and I just love my grandson" (note I'm the bride). It made the evening entertaining as it made for innocent gossip. We just told everyone she had dementia (she didn't at the time just wanted the spotlight), and no one took her seriously." ~ Nancy2421
Me Next!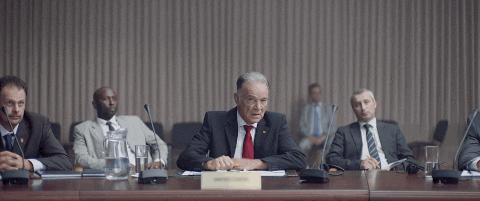 Angry Run The Jewels GIF by DJ Shadow
Giphy
"When I was a kid I remember my cousin doing it, he didn't actually object, he just always wanted to do it since he was a kid." ~ Boudac123
My Buddy!
"I was the best man for my buddy, and I loved to stick it to him. So while he and his new wife were getting their pictures taken between the ceremony and dinner, I handed out a bunch of keys and cheap rings I'd collected and gave everyone at least one saying "I'm going to ask for this back later, please give it to me then."
"Then during my speech I said, "Now that (my friend) is married, anyone who had keys to his apartment, please give them back, and if he ever proposed to you, it's time to return your ring to him." He ended up with a pile of about 300 keys and rings." ~ ravageritual
BANG!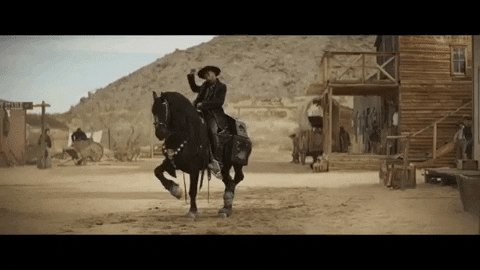 Wild West Dance GIF by ADWEEK
Giphy
"Saw a video of a couple who was having a wild west themed wedding."
"When the minister asked the question a guy stood up and objected. The bride grabbed the groom's revolver, shot a blank at him and asked if anyone else had something to say before the now dead objector was hauled out. It was a joke and everybody was in on it so it actually was kind of funny."
~ rhett342
A wild west wedding? Really? Ok, to each their own.
Want to "know" more?
Sign up for the Knowable newsletter here.

Never miss another big, odd, funny or heartbreaking moment again.