Not all secrets are taken to the grave. In fact most secrets always find a way to be heard. Usually guilt is the key to unearthing confessions, it's often too much to bare.
I think it's because nobody wants to die guilty, just in case there is whole afterlife situation. It's best to start the next journey with a clean slate. That's why we hear so many tales about sudden deathbed confessions. Nurses, doctors, cops, witnesses have a plethora of memories and secrets they've been told. And I am here for all the tea.
People are scandalous! Shall we listen?
Redditor u/alyssaoftheeast wanted to hear all the dish health care workers have to serve, by asking:
Nurses of Reddit, what are some of the most memorable death bed confessions you've had a patient give?
Want to "know" more? Never miss another big, odd, funny, or heartbreaking moment again. Sign up for the Knowable newsletter here.

Keep reading...
Show less
Growing up, at least in my family, a "doctor" was the most prestigious thing you could aspire to be when you grew up... and then I grew up.
So, if you're a new reader you may not know this but I have a MASSIVE family. Like my dad is one of a double-digit number of siblings. My grandmother on my moms side has even more. And most of them went on to have 5 or 6 children.
A "small family-only party" for us still means hundreds of people.
Obviously with that many people, we have more than a few "Dr." Whoevers - and as a kid I sort of assumed the Doc Squad hung out in mutual respect of their doctory-ness.
Turns out there's totally a doctor pecking order!
Reddit user TheDandy9 asked:
Doctors of Reddit, what is the least respected type of medical doctor within the medical community?
And basically, years worth of family beef just got turned into a Reddit thread. lol.
Don't expect to come out of this article with any real answers, though. This is one of those fights that will never end - so it's best to just enjoy the show.
Boutiques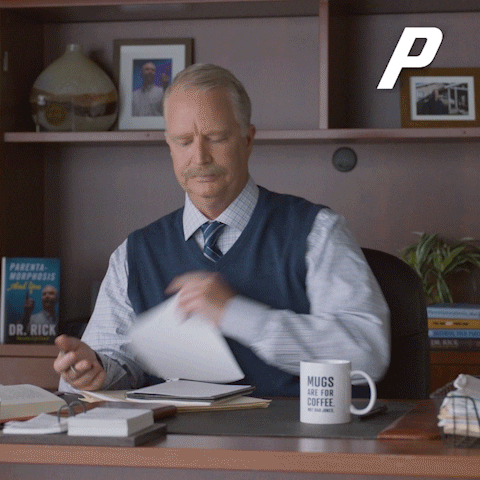 Progressive Insurance Reaction GIF by Progressive
Giphy
"My family doctor changed his practice so that you had to pay $1000 of dollars just to be in his practice, in addition to every visit. His thinking was his practice would be smaller and he could devote more time being proactive and preventative to those special patients."
"We left of course, but when I explained this to one of our specialists, they snorted in disgust and told us 'we call those boutique doctors.' "
"So a boutique doctor for those entitled who could afford it." - TimeTraveler3056
"Avoiding insurance companies is almost the singular reason to do concierge. Once you contract with an insurance company, they own you."
"They tell you how many patients to see, how you can treat them, what meds they can have. And on top of all that, you have to hire an entire staff to do your billing and fill out endless amounts of paperwork"
"AND you know the best part? That same insurance company will negotiate every reimbursement they pay to you and probably won't pay most of what it is billed."
"So more work, higher overhead, less time to spend with the patient and less reimbursement. Sounds like a great deal, right?"
"Doctors hate insurance companies as much as patients do." - Waderriffic
Not What You'd Expect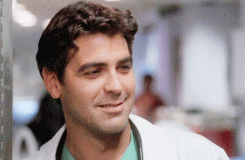 George Clooney Nod GIF
Giphy
"Actually from my experience it's not what you'd expect."
"A lot of specialists hate ER docs because they're jack of all trades so they don't have the in depth knowledge and also they 'create work' for everyone else (ask for consults a lot). It's super unfair. ER docs are just doing their job, treating what they can and getting help where needed. They're first step."
"Another one is orthopedic surgeons, they know a ton about bones and little about medicine outside of bones and are often the butt of jokes for always asking internal medicine to admit patients after procedures."
"From the general public, I'd say family practice often doesn't get much respect, and psych is often disparaged as a 'why the f*ck would you want to do that?' career despite having a LOT of perks for a medical career."
"Now granted, I'm just a medical student in pre-clinical years, so I may get to the hospital and be totally off lol" - rainbowlookingglass
It's Not The Field, It's The Doc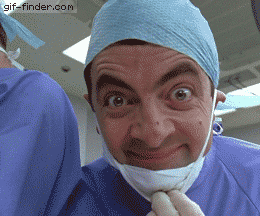 Mr Bean Thumbs Up GIF
Giphy
"Speaking as a person working in the medical field for 35 years, the amount of respect I have for the different physicians/different branches of medicine doesn't actually exist. See, it's not a particular branch of medicine that make a Doc great or a less respected. It is the personal character of the individual."
"I have and still do work with some docs that are brilliant, and other ones that I would not let treat my gerbil." - FreePainter9
"My mom was a surgical RN for over 40 years, 30 of which were in the same hospital. She respected the majority of doctors, nurses, various fields as a whole. Not once did she say one branch was better than another."
"However, when my brother, dad, herself or I needed any type of medical care or surgery, she would make sure who was never allowed near us due to reasons you stated; terrible character and a terrible person." - bitterherpes
Just For Insurance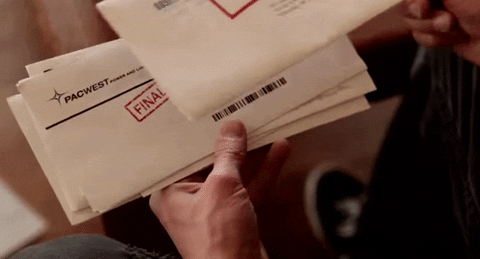 overdue relapse records GIF by Red Fang
Giphy
"When you're trying to get a test, procedure or drug covered by insurance, they sometimes go to clinician review, aka peer-to-peer. So some doctors work for an insurance company and reviews cases with other doctors."
"I'm not sure I can respect those guys. Does anyone ever become a doctor just so they can work for an insurance company?" - cerpintax33
"I don't think that's the end game for any doc, but these days it's the MCO's that dictate your practice and essentially your bottom line. It would be much easier to be the doc reviewing claims and approving or denying them for 200k a year than the struggling new doc trying to make a living and paying their student loan debt." - JohnBoy2978
A Parent's Perspective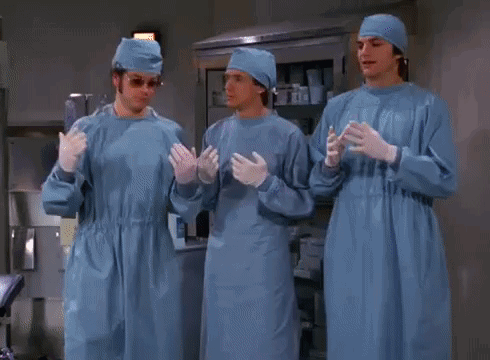 Doctor GIF
Giphy
"My parents are doctors, I left that train a little late, but left it."
"They always said dermatologists are the least respected in terms of knowledge, complexity of field, and technical skill. In terms of just knowledge, many would say general surgeons."
"On the other hand, the most respected (in their opinion) in terms of intellect are general internists, gastroenterologists, nephrologists and endocrinologists. In terms of technical skill, plastic and brain/spinal surgeons and ERCP (therapeutic) capable gastroenterologists." - ahmadove
"Less" Is Not A Thing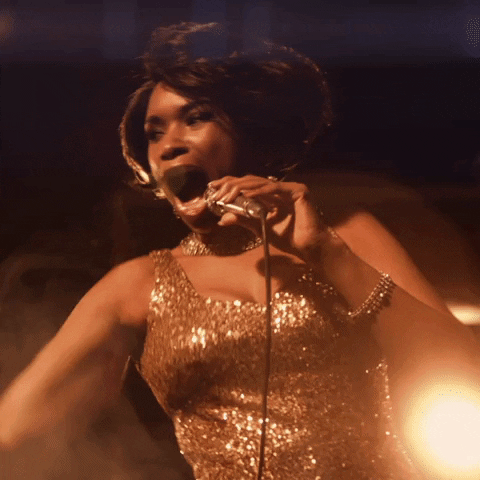 Aretha Franklin GIF by Respect Movie
Giphy
"Depends if you're thinking surgery or non surgery. Probably family practice doctors I would guess may get less, but that's not really a thing."

"I don't think 'least respected' is the right way to put it. I don't think any medical doctors are less respected, but they each are sort of picked on in their own specialty."
"Ortho surgeons are known for being big dumb jocks because they don't do a lot of what people would consider 'real medicine,' but they aren't less respected by any means. Family medicine is the least desirable because they don't have a specialty and see a little bit of everything. Desirable - not respected. They all get respect." - P-A-seaaaaaa
I Get The Annoyance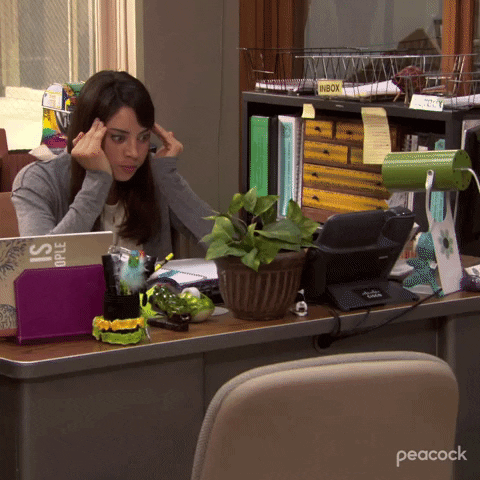 Stressed Season 3 GIF by Parks and Recreation
Giphy
"Family doc here."
"God, it sure seems like we get sh*t on a lot! I mean, I can get the annoyance with some specialists when they get consults, because some family docs are lazy and just pass the buck (type 2 diabetic? Meh, consult to endocrine.)"
"Some either don't know, or care to do the work up necessary to prep for consult (sending to rheum with a vague complaint like arthralgia and not so much as an ANA), and some don't communicate appropriately in their documents what the consult is for (Assessment: Nausea. Plan: Consult to GI.)"
"Those things all bother the hell out of me when I see other family docs doing it, so I can't imagine how upset the specialists must feel."
"However, we have a LOT of goddamn things to juggle and hats to wear, and the specialists have the benefit of saying 'talk to your PCP' whenever it's a topic outside their scope." - Ssutanjoe
Definitely Doing Something Shady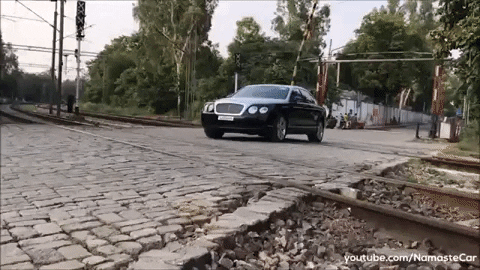 British Tech GIF by Namaste Car
Giphy
"Physician here. Out of actual medical doctors (MD/DO), I think we all pretty much hate the ones who are taking advantage of people."
"The pill pushers - pain management physicians, whose practice consists of a desk and an prescription pad, charging $300 per visit, and handing out monthly prescriptions for 180 dilaudid tablets like candy."
"The other ones are some providers who have what are known as 'risk contracts,' which are basically managed care plans where they are given an allotment of money for each patient in the plan, and the less they spend the more is left over for them to keep."
"These plans are supposedly promote responsible medical spending, but mostly promote greedy doctors doing everything they can to do the absolute bare minimum for their patients. If your specialty is Family Practice but you drive a Bentley, you are definitely doing something shady." - sailphish
Human Soup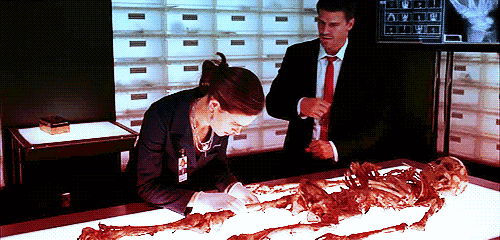 David Boreanaz Forensics GIF by Bones
Giphy
"Nobody's mentioned the doctors who deal with the dead - those the doctors couldn't save."
"Pathologists. Nobody wants to think about them, but they're doctors all the same."
"My husband had worked with a few, and while they still get paid well, they definitely don't get paid like doctors who work on the living. I think they (and their assistants) should he paid triple during decomp season. Human soup season." - HappyHummingbird42
In School...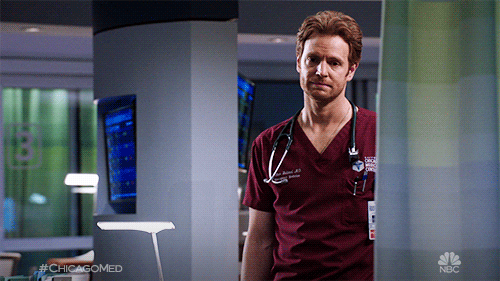 Doctor Goodbye GIF by One Chicago
Giphy
"I'm a 3rd year medical student in the US. In my opinion, the least respected doctors are primary care."
"Hear me out. Family medicine and pediatrics are objectively the least competitive residencies to obtain. In general, the more competitive medical students pursue high paying, exciting fields."
"While many top students may still choose family med, I personally think that doctors in competitive specialties will always have a small downward gaze upon those who chose primary care."
"It's not blatant, but I think it exists. Family med and pediatric doctors probably get the least amount of credit and deserve much, much more." - HighYieldOrSTFU
"In medical school, the least desired specialty was psychiatry. Obviously, there are some very bright and helpful shrinks. But the saying in medical school is that you go into psychiatry to find out what is wrong with you." - ThrowawayRAcallister
Welp, it was nice talking trash about people who have done way more work than most of us ever will, wasn't it? lol.

Keep reading...
Show less
Hospitals often see some of the most horrific moments of people's lives, including the end of their lives. When there is so much trauma and death in one place, you begin to see some unusual things.
Sometimes it's creepy things that bump in the night, sometimes it's just a marvel of the human body. Either case, it's quite scary to witness the often unexplainable.
We went to Ask Reddit to hear first hand accounts from the people who work in hospitals.
Redditor BlockWide said:
"Hospital workers of Reddit, what's the creepiest thing you've ever seen?"
Beware, some of these stories are gruesome. This is not for those with a light stomach.
Keep reading...
Show less
I use to to believe that I wanted to be a doctor. I really wanted to help save people's lives and I was fantastic at the game of Operation. So I thought that could be perfect. Then one day I fell off my bike and had a pretty hard crash to the ground. The outcome was nothing serious. When I looked down I noticed no skin on my knees, not a ton of blood, but no skin or mutilated skin. No bone or flesh hanging out, no reason to alert 911. I then puked and passed out. It was then I realized... I'm going to let the doctors... doctor and that ain't me.
Redditor
u/Master_Painis
was hoping the medical people reading would share a bit about days in the trenches by asking...
Surgeons of reddit, what was the most fucked up thing you've seen?
I have a feeling all of us should take a deep breath for what we're about to read. And maybe we should have a few shots of something. I get queasy at movies and television shows that take place in a hospital so this should be good.
Behind the Eyes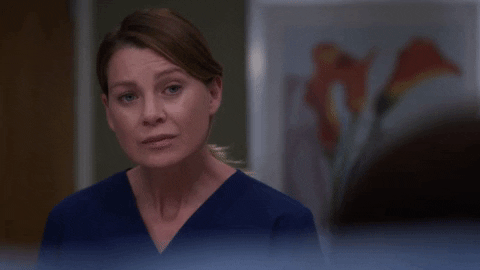 Giphy
The brother of this 60 year old guy tried to pull his eye off. Extraocular muscles were all torn, optic nerve stretched, sclera ruptured... he wasn't successful but it was half way done.
The guy was blind of his other eye.
The damage was unsalvable and we had to remove his previously good eye, due to the risk of infection.
So, he was left completely blind.
When we started to prepare for his discharge, social worker asked where was he going to live. "Back with my brother." "But he blinded you!". "Yeah... he was on drug withdrawal, he didn't mean it. And I have nowhere else to go".
The Sweet Lady
Surgical tech - not a surgeon - but this one still bothers me.
The sweetest, tiniest, elderly lady came in for (almost) total body skin grafts and multiple fractures all over her arms.
She was out for her daily walk in her neighborhood, was attacked by two dogs, and left for dead in a ditch for 4 hours. The people that found her drove by her once and thought she was a dead deer.
The dogs had ripped every article of clothing off of her. On their way back, they stopped because they had a bad feeling about it - thank goodness they did.
She was already so frail - it was like a nightmare. The whole OR was pretty much in tears working on her.
Depression
My friend is an EMT. He had a call one day about a man who needed transport. They show up to find a 500lb+ man who had not moved for months. His neighbors had been bring him food and he had been sitting in his own excrement. The smell was of death and rotting, to the point his partner had to leave and vomit. They called an additional team to assist with transport. He was complaining about some pain on his butt/legs.
When my friend and his partner moved him to check a horde of maggots emerged from his butt and legs. His tissue was necrotizing. They somehow moved this man to hospital with an extra team. He died of blood clotting a few days later.
Probably the worse case of depression my friend has ever seen.
Oh the Humanity
EMT here. I've seen a lot of messed up stuff, but this one was messed up ethically, not just gross. I got to the scene of a hit a run. Already that is messed up. Then we find out that the first people to get to the scene robbed the patient as he was lying on the ground. So this guy, almost dead, now has no shoes or wallet or anything. I was so disgusted by this. Not the patient himself, I've seen worse injuries and he survived, but by the way the people treated the situation. Very messed up.
Wrap it Up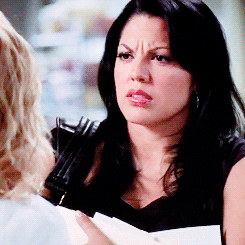 Greys Anatomy Reaction GIF
Giphy
Obviously not a surgeon but the guy going in after me had crushed his hand in a hydraulic press.
He'd wrapped what was left up in a bandage and driven to hospital. Apparently the first nurse to see him in A&E did not appreciate the severity of the injury and had to go for a lie down when they took the bandage off.
I don't have the words. Are there words? I mean how can any of those situations end in survivals. That poor old woman and that eye thing? I can't...
Leftovers...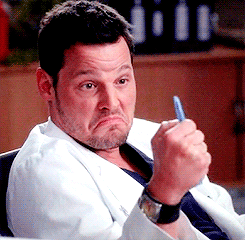 Giphy
My exes father was a surgeon. Worst he found was old surgical equipment. Inside a previously operated patient.
Hanging Legs
Was a workplace injury that I saw where a 19 year old kid ran over to help the boss because he drove over some 2 7/8 tubing we had on location (service rigs). The truck front tires were spinning on it because the tubing kept rolling with the tires In reverse kind of like a those log rider commercials from years back.
Anyways the kid ran over and put his foot on the tubing and the boss floored it in reverse. The kid was knocked over and the tubing rolled up the backside of his leg so his shin bones snapped in half. He made zero sounds until the tubing was lifted off his leg and the pressure was released. He was carried to the truck and taken to hospital.
To make matters worse the DR in the hospital set his leg before they saw the bones were shattered in multiple places so it had to be unset and then taken to another hospital to be surgically repaired. The worst part was his leg was hanging there like a wet sock.
Guys, booze and fireworks don't mix...
EMT. We had to pick up a guy from our main hospital, a level four trauma center, because said hospital wasn't equipped to handle the patient. We were all a little baffled, cuz, like... level four trauma center; they ought to be able to handle damn near anything. The hospital wanted us to take him to another hospital two hours away.
Patient got loaded up, and we found out why. While drunk off his butt on St. Paddy's, he thought Roman candles would be a great idea. He lit one about a foot from his face. As it turned out, the hospital we were transporting him to specialized in eye trauma,
Weirdest thing about this guy who had nearly blown half his face off was that, despite being on a LOT of heavy duty pain killers, he was completely with it and talkative. I rode in the back with him and speculated on theoretical physics for two hours.
Guys, booze and fireworks don't mix.
Roommate Tales
I had a doctor as my roommate for a year and there are two particular cases he told me about and even showed me pictures as proof.
A guy came in as if nothing's wrong, not even panicked or a single care in the world. When the roommate asked what's wrong then he just pulled out his bloody severed finger from his picket and handed it to him. Just casually like it's everyday stuff.
2. One other guy was brought in and said the last thing he remembered was going into the woods with some pot. When he was brought in, his genitals were just gone. It just looked like he's a Ken doll down there. It was pretty much flat there and from the picture it looked like if you were to use a claw to rip at the skin and just rip off the skin, leaving everything else there. The wound itself didn't seem to go deep at all.
Apart from these he did tell me about gypsy people coming in claiming they fell on something when they were obviously stabbed and such. But those two above kinda stuck in my mind as they were accompanied with photos.
Can't Say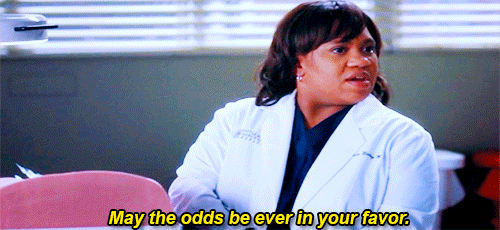 head feels GIF
Giphy
The most screwed up things are tough to mention here because, while lots of bad things happen to people, some of the more truly awful stuff might be able to be identifiable.
I will say that in my career I have seen far too many intentional injuries to children that fill me with such anger that years later they still bother me.
Source: Trauma Surgeon.
I'm so glad I didn't follow my original childhood dream. Those are definitely situations I would not be helpful in. I'd be fainting, crying and swallowing tons of meds to get through a day. Bless you medical people... bless you.
Want to "know" more? Never miss another big, odd, funny, or heartbreaking moment again. Sign up for the Knowable newsletter here.

Keep reading...
Show less
The naming process of new life is an enormous responsibility and can be an emotionally exhausting decision. This person is going to be glued to this "title" forever, or until they're tired of being saddled to it so they change it; when they're free of their parent's constant gaze. Thankfully I will never have children but I do have to name pets. And that is taxing as well. Thankfully there are people around who can set us all straight when we're not thinking straight.
Redditor
u/Kubanochoerus
wanted to hear about some of the bad ideas they were able to help avert by asking...
Nurses and midwives of Reddit, have you ever tried to talk new parents out of a baby name? What was it?
The people on this chain had some bad ideas about naming humans. Like, for real not good ideas. And medical staff already has a tough enough job by delivering babies. Clearly they also have to be sound voices of reason. Especially when people are in their most emotional state... post birth.
TINA!!!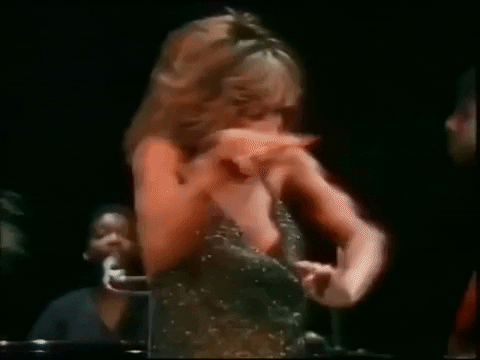 the best tina GIF by London Theatre Direct
Giphy
My boyfriend's grandmother wanted to name her daughter Sunshine. The midwife said that wasn't allowed because "it wasn't a real name" and his grandmother had no other backup baby names. So, a few minutes later when she heard someone down the hall screaming "Tina", she named her daughter Tina because she couldn't think of anything else on the spot.
Poor Mo...
Boss's friend named their kid Monster Galileo [last name]. Nurse tried to talk them out of it. Called in child services to talk them out of it. They insisted. Kid goes by Galileo. Honestly, I kind of like the sound of it for an adult or a performer's name but guy, being a kid named 'monster' has to be rough in school.
Be Normal...
My classmates mother was a maternity nurse and she has a couple who wanted to name their son "Collin" but wanted to give him a "unique" spelling for it. (I do not understand why parents do this. It doesn't make a boring name more interesting all it does is set your child up for lifelong inconvenience.) They spelled it out for her to put on the birth certificate C-O-L-O-N.
They tried to name their son colon. As in, the organ attached to your anus. When my classmates mother explained this to them they were painfully embarrassed and asked her to write it down with the normal spelling instead. I don't think they'll ever live it down.
Listed
In France there used to be a list of names you had to choose from (mostly based on that day's name saint and 3-4 others). Which is why there were so many Jean / Marc / Louis /Phillipe / Marie / Anne / Valerie, etc in France.
Now it's a free choice.... but anyone can ask a judge to cancel a name-choice and force the parent(s) to suggest one the judge finds acceptable. So no names like Coca-Cola, Xerox, Nutella, Sex Fruit, Devil, Blue Murder... PLUS the rejected name gets added to a "banned" list to streamline the rejection in the future.
Dirty...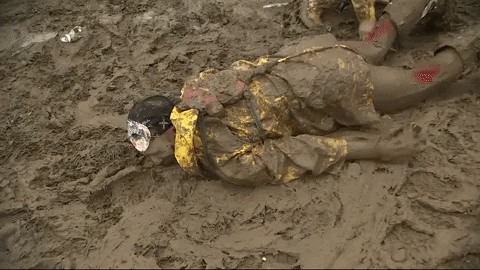 Mud Caterpillar GIF by Mitteldeutscher Rundfunk
Giphy
Not a nurse, but as a med student a patient wanted to name her child Mudpiles. The nurses silently protested and waited a few days. Mom changed her mind.
You would think people were drunk when the baby arrives. You really should wait until after you sign a birth certificate. For example, it feels this next group of people may have imbibed on a few shots and thought... "hey that name sounds like fun."
Midwife Down
I once had a student named Linoleum. Some midwife dropped the ball on that one. My brother wanted to name our soon to be younger brother Corn Peas and our parents almost went with it because they felt bad about asking for his input and then rejecting it. Fortunately, they got over that and passed on the name.
Hey Vi...
And here my mom was talked out of naming me Violet. "Sounds like an old lady" they said. I got one of the most common names of the 80's. When I went to college I lived in a hallway where there were literally 6 of us. My roommate had the same first name too.
I do like my name because it sounds good with my last name but I have only once met a Violet in 37 years and she's my friend's niece.
All the Dylans...
Not in the medical field, but a teacher. There are certain names that each teacher avoids because we've had a student (or seven) with that name who were difficult in one way or another.
One year, there were four Dylans in the same cohort and they were all hell on wheels. One of the teachers at that grade level had a baby with his wife that spring, and she named the kid Dylan. The rest of us were like, "didn't you vehemently veto that?"
He just shrugged and said it was important to her and he wasn't the superstitious type. Flash forward a few years, I saw a toddler tearing through the salad bar at the grocery store, spilling things, moving spoons from one container to another, reaching in with his hands... it was Dylan.
Oh Katrina
I had a coworker named Trina. When she was pregnant, she told me that she and her husband had decided to name the baby Latrine. I had to explain to her that she was naming her poor baby after the hole in the ground that soldiers defecate into. She was horrified and changed it to Katrina. Two days after the kid was born, Hurricane Katrina hit New Orleans.
Pegged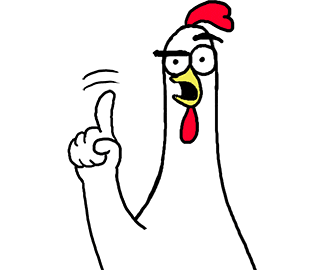 Oh No You Didnt GIF by happydog
Giphy
I have a false leg. My parents had to be talked out of calling me 'Peggy' by the midwife. I was born missing a leg. I was given my first physical false leg in a year, but it was always obvious the leg wasn't there!
I know Hollywood has made it seem glamorous to choose off the wall names (I'm talking to you Gwyneth Paltrow) but Hollywood is crazy. So think long and hard before you saddle a new human with some ridiculous moniker. Remember... they have to go through life with it. You don't.
Want to "know" more? Never miss another big, odd, funny, or heartbreaking moment again. Sign up for the Knowable newsletter here.
Keep reading...
Show less