I've never understood the purpose of a nude beach.
Sand is already a nuisance with clothes.
And... I'm not a fan of bodies just naked everywhere.
But I have a friend who lives for them.
They're freeing to him.
So as long as people are happy, I say to each their own.
I'll be at my pool with the fresh chlorine.
Redditor Dazzling_Atmosphere1 wanted to chat about all the things we MUST know when visiting a naked beach. They asked:
"What are some unwritten rules at a nude beach?"
I've never been to a nude beach. I've barely been to a beach. The sun is too hot and the sand too sandy. But y'all enjoy.
Yuck!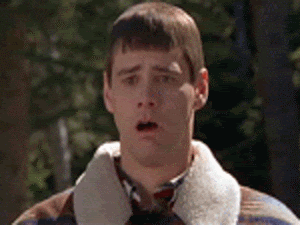 gross dumb and dumber GIF
Giphy
"Don't walk up to where me and my wife are sunbathing and stand in front of her. It's not cool."
0oITo0
EVERYWHERE!!
"Sunscreen, at regular intervals, on everything."
Anthroman78
"I was an 19 year old redhead at the nude beach; let me tell you what, the penis is the least of your concerns. Tops of your feet, butt crack and your hip bones. One Eyed Willy will be just fine."
ogwoody007
"Can I emphasize on 'everything.'"
Satanspit69
Oh Sandy...
"Try not to get sand in your vagina."
blueskysiii
"Good Lord you just reminded me that me and my cringy friends in high school formed a band. The name of said band? Sand in my Vagina."
WolverineJive_Turkey
"No lie, a lady in my town who writes for the local paper is named Sandy C**ch. I don't know how she's done it."
Key-Professor-2124
Rude!
"Don't say, 'Who's your friend with the small penis?'"
johncharityspring
"My father loves to tell the story when he took me to the sauna when I was like 7 (in Germany we go naked) and I asked him, very loudly, 'why does that man have such a small penis?'"
the-chosen0ne
Behave!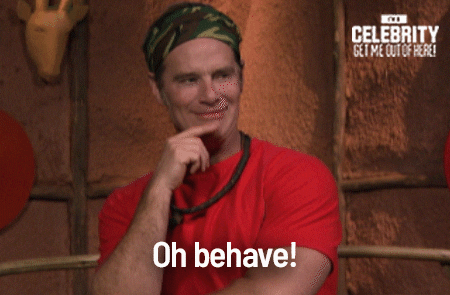 imacelebau behave GIF by I'm A Celebrity... Get Me Out Of Here! Australia
Giphy
"Don't try to pick somebody's pocket."
SilentJoe1986
Don't steal. Rule #1. Why do people have or be like that?
Basics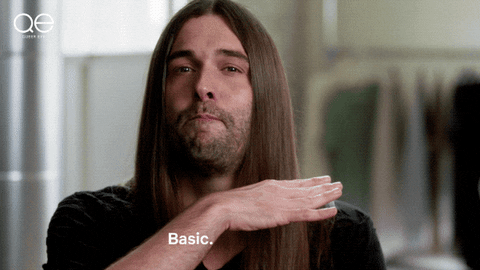 Basic Basic Basic Netflix GIF by Queer Eye
Giphy
"Don't do anything you already wouldn't do at a regular beach."
Bepis_drinker_
Tented
"Don't assume they're horny just because it's a nude beach. Even if you do, don't act on it."
cantopay
"I usually go to a nude beach because it's closer and I don't mind it (people do whatever there) but there's always at least one tent trembling there so I refuse to believe that. I mean, I say tent but it's sticks holding 4 towels up. U can always see the feet under it or a head popping out. Before you ask more questions, Idk and I don't care, I'd just go to the further away and be at peace."
5amuraiDuck
Look Away
"Don't stare. That's actually good advice no matter the situation."
Aezetyr
"That is precisely why I've never gone to a nude beach because I would just stare at everyone, male or female. It baffles me that masse public nudity was once, in ancient times, considered acceptable. Edit: I DO NOT think it's wrong! It's just a culture shock and different for me. Sorry for the misunderstanding everyone!"
ShadowLancer128
Mind Yourself...
"Alright so you've got two major ones. Generally each beach has different rules, depending on the community that inhabits it; but usually they're very commonplace. Typical beach rules always apply; use sunscreen, swim safe, etc."
"Mind yourself. You're not the only one at the beach, and typically are not the only one out of their skivvies. Mind yourself and be respectful of others, and you will fit in fine."
"No sexual intercourse. You will often find people messing around in the dunes, no doubt. However, it's generally frowned upon to do so. Not to mention beach sex is only good in theory."
Rhodeo
Quiet!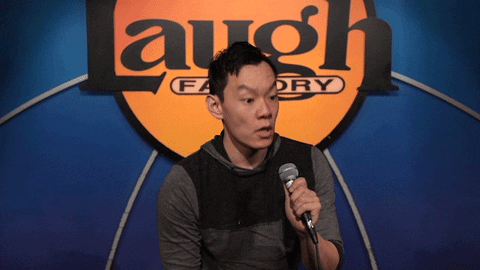 hush GIF by Laugh Factory
Giphy
"Avoid shouting "AROOOOGA!" with your eyes popping out of your head and tongue rolling out onto the floor like a fruit roll. It's considered impolite."
proximalfunk
How can I pay?
"I was at a nude beach in Jamaica and one of the resort employees broke the rules in my opinion: he approached, and offered to sell me weed. 1) my penis is hanging in the wind - leave me alone. 2) I don't have a wallet. 3) I don't have viable pockets. Wtf."
potentiallyhardtruth
Kindness
"Be friendly! Seriously, at my local nude beach people bring lots of extra snacks and gear because it's a long long long walk from the snack bar to the sand, I'm sure it's done on purpose to keep the nudes in seclusion, but it means you need to really pack properly, sunscreen, food, water, a little bag for your trash."
"All of which I have shared with people and had people share with me... Sometimes total strangers. Being naked isn't inherently sexual, it's fun and freeing and can be a good lead up to sex, but masturbating, f**king on the beach, and/ or making excessive lewd comments etc is not going to get you the good kind of attention."
WitchyBabyGirl
Look Here
"Always eye to eye contact."

cynicalyak
"I have a hard time making eye contact and look around a lot anyways and I I'll look at the persons shirt on occasion which I'm sure makes me look a little pervy anyways, I can't imagine at a nude beach how that would go over."
tamrielsavage
"So you're not supposed to look at people's bodies. But what's the point of going to a public nude beach if you don't want people to look at your body and you don't want to look at other people's bodies?"
schapman22
Leave It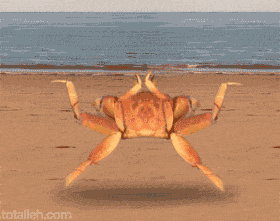 Giphy
"No animal absconding. Only leave with the crabs you came with."
J_David_Settle_1973
"As a non native speaker, but almost fluent, this post is amazing. Though I hate the fact that 90% of my friends whose English is also a second or third language, wont understand the word play. Such shame."
OgisKushas
No Proof
"No pictures."
DORFSCHLACHTER
"Well I once was on a beach in France with my parents, and my mom was taking some pics of me surfing. Then out of nowhere a man in his 60/70s comes into the sea and doesn't even try to stay out of the picture."
"It looked more like he was trying to get on the picture. It wasn't a nude beach, but you say some nude people still. So nude people weren't uncommon to see in the sea but them going wherever the camera goes."
emier06
First Timers
"I'm American. My wife's German. First time I went to a nude beach, her whole family proceeded to play volleyball. I was fine laying there nude with them but volleyball is kinda where I drew the line. Growing up as a Mormon in Utah (not Mormon now) I had mixed thoughts on it but I've always been more open minded with things (hence not being Mormon now)."
"It was a little strange the first initial clothes removal but you quickly forget that and you're just at the beach. Kids and all. As long as you're not sexualizing it, it's totally normal and quite liberating actually. Playing volleyball with them in the nude was a little weird tho."
noradam22
Listen
"Most of them are very similar to regular beaches. I've been to a couple. They can be fun. If I'm laying on the beach listening to music I don't want 60 year old dude coming up and chatting with me. Doesn't matter if I'm in a bikini or my tits are out."
lesbomommy
Be Mature
"Don't stare or ogle, and also don't interact with people if you don't have the decency to go nude too. A few years back my partner and I were at a nude beach, and some creepy older dude tried to talk to us- then asked us for a beer (we brought a six pack with us.) I told him we ran out, even though we definitely had a couple left."
"He was wearing full clothes, and he tried to bother a couple of other people too. Then there are the families that walk through fully clothed acting like it is some sort of freak show. Please... if you don't have the maturity to deal with it, don't show up at all."
westcoastpizzarat
Be Cool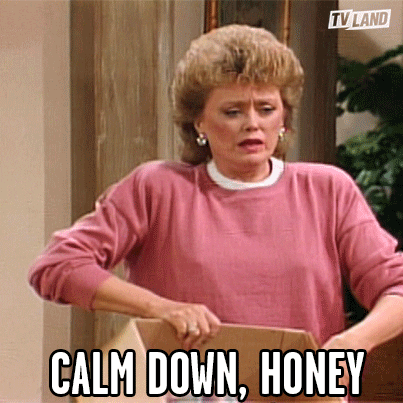 Calm Down Golden Girls GIF by TV Land
Giphy
"It's a nude beach, not a public orgy. Don't be a pervert."
AndyJaeven
So keep these rules close when you find yourself naked at a beach.
Want to "know" more?
Sign up for the Knowable newsletter here.
Never miss another big, odd, funny or heartbreaking moment again.
Keep reading...
Show less