Everyone was beholden to certain rules growing up.
No TV until your homework is done, no sweets before dinner, lights out at 9:30 pm.
Frustrated as we were by these rules, we generally went along with them, as well as other customs and traditions organized by our families, knowing that just about all other kids were dealing with the same thing.
But were they?
Indeed, sometimes in adulthood, we've come to learn that the way things worked in our household were not what the broader population would consider normal.
While sometimes these discoveries only made us love our families more, other times it might have come as a very rude awakening indeed.
Redditor Limelight_019283 was curious to hear all the things about people's families they would later learn, for better or for worse, were anything but normal, leading them to
ask
:
"What kind of behaviour did you think was normal because of your family, then grew up to find out it's definitely not?"
Making Halloween Even More Fun
"I've got a positive one."
"My mum always threw the best Halloween parties."
"We had to eat donuts off strings without licking your lips, throw eggs at each other and attempt to catch them in a net, feed each other blindfolded."
"Apparently these aren't normal activities for Halloween parties."
"Especially the one year we played them on the street with random trick or treaters who came past."- butterfly_cats
You Mean, They're Supposed To Like Each Other?
"A complete and utter lack of any and all affection and romance between my parents."
"Turns out, my mom was cheating on my dad for over a decade."- HokageBiden
"Your parents hating each other."
"I only realized this was not normal after witnessing my first boyfriends parents interacting with each other kindly and respectfully."- No_Scale7584
"I thought all married couples eventually grew to hate each other and fight all the time."
"Apparently I was wrong."- mossadspydolphin
All Working Parents Make Sacrifices
"When I was a kid I thought that ALL dads worked a lot and rarely saw the kids."
"Until I got older and my friends would tell me things like 'my dad took me to a baseball game' or 'my dad took me camping'."
"I was so jealous."- Overall-Surround-925
Why Dirty Multiple Napkins?

"This is gross."
"We had a large family."
"Instead of handing out napkins, we used a single dishcloth, and passed it around the dinner table."
"We weren't poor."
"Just uncivilized."- Comprehensive_Run453
Everyone Grieves In Their Own Way
"Making a big deal about death."
"In my family when someone dies, it's like, 'Wow, that sucks, what's for dinner?'"- OutrageousStrength91
It's Hard To Escape One's Upbringing
"I'm still struggling to describe the way my mom lives the way she does, but the only word I can think of is 'tacky'?"
"Unless anyone can think of a better word."
"For context she grew up in a poor village, but I don't think it's commonplace there and maybe it's because of how her parents raised her."
"She is clueless to how things 'should' be."
"Like it's not normal to use shower curtains as normal curtains in the living room."
"Or to make a homemade pillow by stuffing it full of old jackets, instead of going out to buy a normal pillow."
"Or pruning a tree using a butcher knife instead of ACTUAL tree equipment."
"She exclaimed, 'Doesn't that look nice!', but to me it just looked like the tree had been demolished by a butcher knife."
"Or when she held my baby brother over the trash can so he could poop in it, except she did this in the living room while my friend was there."
"My friend didn't want to come over after that."
"Or how we have 1 pair of scissors in the house that we use for EVERYTHING, from cutting food to cutting hair, and she used it to cut a mole from her back instead of going to the doctor."
"We all still used the scissors afterwards too."
"Or how she repurposes stuff in the house to re-gift to other people."
"Like, it would be okay if she actually put in the effort to make it look nice, but most recently she re-gifted a plate of cookies that a neighbor gave to us, except we ate half already."
"And twice she gave my brothers supermarket gift cards for their friend's 12th birthday party."
"Everyone in my family, mom included, uses the bathroom with the door wide open, whether it's pee or poop, though my mom is different in that she doesn't care if someone walks in to brush their teeth while she's doing it, and will have conversations with you from the toilet too."
"I didn't know until I was in college that other families don't share the same bath towel."
"And nobody cleans the house except with a broom occasionally."
"So you can imagine how it looks."
"My mom hasn't cleaned her car in 15 years."
"She used to be dirt poor in the village, so I guess old habits die hard."
"I was desensitized to everything since I grew up in it, but even when I was younger I could tell that this was a bit gross."- JaguarOwn3633
Some People Just Can't Control Their Emotions
"Having tantrums because someone showed that you were wrong."

"Feels weird now seeing my 50+ uncle throwing sh8t all over the place because I straight up told him I'm not lazy I have to rest a lot because of a serious heart condition that I'm diagnosed with."- Weak-Sand9779
We're Not Talking The Birds And The Bees...
"Parents interrogating you about your sex life."
"Everyone made jokes in movies and school about overprotective dads."
"I didn't realize being woken up at 5AM to be screamed at wasn't normal."
"Or being told I'm a shame on the family for a tiny hickey wasn't normal."
"Or assuming every piece of my actions was related to sex."
"I grew up in an Evangelical cult."- KaRue3
When Teasing Is Anything But Affectionate
"I thought the people closest to you were the ones who were meanest to you because they saw the real you (and the real you was bad)."
"I also thought anger was only expressed as horrible blowout arguments, insults, name calling, and physical aggression."
"Such sad things to learn and very difficult to unlearn."- Designer-Sky
Always Thinking About Their Future.

"Living so strictly under the rule of 'everything you do needs to be working towards your career'."
"No friends, no boyfriends or girlfriends, no days to do nothing and no self expression of any kind."- Cheep_thehomelessman
It should be said, no two people have the same idea of what they consider "normal."
But if your own home is not a place where you always felt loved and protected, then you were deprived of something all children deserved.
Every family has customs or traditions which are unique to them.
Be it all gathering together to watch The Muppet Christmas Carol every Christmas eve or an annual fried chicken picnic with dark and stormies every fourth of July. They are well aware not everyone does this, which makes it all the more special.
However, depending on the way it was introduced to them, some children are raised to think certain customs or habits done by their family are, indeed, normal.
Only to grow up and realize that theirs might have been the only family in the world which partook in them.
In some cases, this discovery is met with laughs and maybe the tiniest bit of embarrassment.
Other times, it's no laughing matter.
Redditor Silent-Zebra was curious to hear the things from their childhood people grew up to realize were not at all commonplace, leading them to ask:
"What's something about your childhood that you thought was normal at the time but realiszd as an adult that it wasn't?"
Seemed Like A Good Idea, Until You Read Why...
"Having a cooler in the car."
"My parents always packed one, there were cokes and waters in it."
"The weird part was there was also always beer in it."
"Didn't matter if we were going 12 hours or 1 hour, they packed a cooler."
"Didn't realize how much my mom was drinking until years later when she become a non-functioning alcoholic."- IslandsOnTheCoast·
Dad Of The Year!

"When i was a kid I thought that all the Korean candy stores were free."
"Like you could go in, take what you wanted and leave."
"I would make friends with other Korean kids, take them to my favorite candy stores and tell them to help themselves. which they did."
"So apparently, whenever we'd visit my family in Korea, my dad would talk to all the candy shop owners in the neighborhood and tell them to put anything me or my friends took, on a tab."
"Maybe it was because i barely even spoke korean, but that whole situation just seemed perfectly f*ckin normal to my oblivious little self."- yaybunz
Boundaries Exist For A Reason
"In hind sight I realize that what I thought was 'freedom' was actually neglect."
"Kids aren't supposed to be left to themselves in such a degree that they end up raising themselves."
"From personal experience doing so leads to a lot of misunderstandings on how things are supposed to be."- Hattkake·
A Little Sensitivity Does Go A Long Way

"Being really sensitive to people's emotions because you never know if they could be in a bad mood."
"Turns out I learned that from my dad to make sure I don't make it worse."- UpstairsDifficult966
Think Carefully If You Have What It Takes To Be A Parent...

"Parents aren't supposed to make fun of their kids, complain about what they have to do for their children, and break down when they don't feel validated by their own child."- Doobledorf
"My mom never cooked, and there would be a lot of nights where I went without food because she didn't buy any."
"I thought it was normal for a mom to sleep the majority of the day."
"In reality she was always f*cked up on painkillers."
"Then, with my grandmother, she was controlling over whatever clothes, shoes, and how my hair looked."
"I always had to look like a good Christian boy."- Additional-Soup3853
Wait, what?
"I was in college before I learned that you don't have to get your mother a gift for your birthday because 'she's the one that did all the work that day'."- lylertila
Kind Of Sad To Think Self-Sufficiency Is So Rare...

"Being able to fix things myself."
"My dad is an engineer and throughout my childhood we'd come up with random creative projects to build stuff, he'd show me how to fix things and what safety precautions to look out for."
"Now if something happens at my flat I know how to fix it (or I call my dad and he'll guide me)."
"My boyfriend and friends have no idea how I know this stuff or how to do these things themselves, I always thank my Dad!"
"It's great because I get to save a lot of money, and I've saved money for my friends too!"
"Also, it means a lot to me because at the time and the town I was in girls weren't encouraged to do engineering, but my dad didn't care."
'I was little girl and thought it was essential for me to know how to do these things myself."
'I think he also hoped I'd one day become an engineer!"- imhere2913
Sadly, Not As Common As You Thiink...
"My parents were happily married and our home was happy and loving."- IllChampionship5
"Actually liking your parents/siblings/family."
"Almost everyone I know can't stand the people they grew up with, which I find strange."- ThatDukeGuy
Making A Custom Even More Meaningful

"Every Christmas my parents would buy me and my siblings one Christmas ornament to decorate the tree, which typically highlighted a special event or something important or a topic we were highly interested in that year."
"The tree started off rather bare at first, but after five kids and twenty-five years, that thing was filled from top to bottom, and shows a history of our lives."
"I thought it was how everyone decorated family home Christmas trees for awhile, but apparently it's pretty unique to us."- RummelNation
Leading To A Massive Vocabulary No Doubt...
"Having a room full of dictionaries."
"I was baffled when I met kids in secondary school (as an adult doing a teacher training course at the time) who didn't even understand the basics of how to use one in their own language, let alone a two-language one."
"My dad was a translator so growing up it was just a normal thing, and I would sometimes just take one and look up random words in different languages for fun."- MrLuxarina
Unbelievable That This Isn't Normal
"Being taught to care about everybody, regardless of race, religion, or politics."
"We were lower middle-class farmers and we played with everyone."
"Everybody was welcome in my parents home."
"We had a ginormous garden and my parents gave our neighbors food out of it."
"My parents taught if you give out love, it's returned 10 fold."
"Needless to say that bit us in the butt some times."
"But my parents died living and believing that."- SCGranny64
Not Exactly Normal, But Far too Commonplace

"When it would rain we would put pots and pans down to catch the drips."
'I would be sent to go have a slumber party with cousins whenever the electricity would get cut off due to nonpayment."
"I thought it was commonplace for people to go thru stuff like that."- RacksDiciprine
Ultimately, everyone's childhood is unique.
Many are grateful to learn just how unusual or special their childhood is.
For others, the discovery proves to be far too little too late.
Do you have something to add? Let us know in the comments.
We've all found ourselves annoyed by the ticks or habits of others.
Some of these are fairly common, such as chewing with your mouth open, cracking your knuckles, or whether or not they pronounce the "T" in often.
Some habits are a bit more unusual, though.
Only the people guilty of possessing these habits might not realize that they're unusual until they are told by someone else that practically no one, or literally no one, else does them.
It's an eye-opening, sometimes humiliating discovery.
Redditor SixPathsOfDeath was curious to hear the habits people discovered that they shared with no one else, leading them to ask:

"What made you realize that something you always did wasn't normal?"
Undiagnosed Medical Condition

"'You know that high pitch sound everyone always hears? Wait... you don't?'"
"Apparently, I have tinnitus."- FarAmphibian4236
Hard To Imagine It Never Occurred To Them...
"When I was very young I thought it was normal to have blood on the toilet paper after pooping."
"Turns out it was hemorrhoids, apparently I have always had them."
"Yay!"- SuperevenDuper
And, Exhale...
"My mom is a yawn-yeller."
"When she yawns, you can hear it from anywhere in the house."
"One time my sister had a friend over, and we were in the basement'."
"My mom yawned upstairs, and my sister's friend asked 'was that a coyote?'"- ViolaWPeyton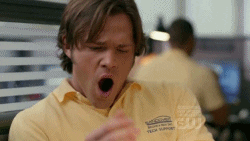 sam winchester yawn GIF
Giphy
Sweet Or Disturbing?
"When I first started dating my now husband, ever time we kissed he made a 'muah' kiss sound with his voice."
"Like he literally said 'muah' every time we kissed."
"I asked him why and he said he thought everyone did that because his mom did it growing up."- thti87
Unusual, But Pretty Cool...
"As a kid I would read a street sign as we drove past and I would then make as many possible words out of the letters in that sign."
"Stop, top, tops, sop, pot, pots, to, so, post, etc."
"I told my sister one day that I couldn't come up with any more words to make with some sign and she made fun of me the rest of the way home."
'I quit after that. I'm still a pretty mean Boggle player though."- Limited_turkey
Whatever Helps You Sleep...
"Pre Bedtime cereal, I had a sleepover when I was a kid and was confused when we skipped bedtime cereal."- Mre64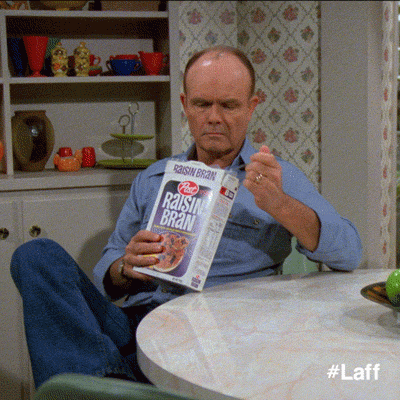 Old Man Reaction GIF by Laff
Giphy
There Are Worse Offenses
"I thought eating cereal without milk was normal until I went to summer camp and everyone stared at me like I killed the camp counselor."- spoilerdudegetrekt
It's Only Polite

"For me it was something I never did. In my twenties, I realized you're meant to make eye-contact when talking to people (I was feral)."- wys15wyg
Who Hasn't At Least Once...

"I got stopped by a cop once because I was talking to myself."
'I literally thought everyone just mumbled out their thoughts out loud."- azuresegugio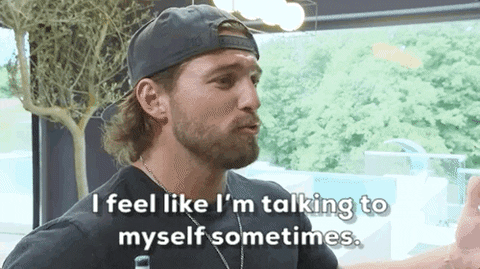 Talk Talking To Yourself GIF by The Challenge
Giphy
Unlikely Source of Inspiration
'I'm an artist."
"I got asked one time why I draw hands looking 'like that' with all the fingers bent backwards.'
So I held up my hand in the same position as the one I just drew and it looked the same.'
"And that's how I found out I had EDS."- koinadian
The Bradys Can Certainly Relate
'Grew up in a house where seven people all shared one bathroom."
"Thought it was normal to get in the shower without waiting for the water to warm up."
"Everyone go fast before the water gets cold."
"Always wanted to try and be one of the first in line for the shower."- littleflower0929
Gesundheit!
"I was diagnosed with Arnold Chiari Malformation, which I like to say means my brain is too big."
"My wife says I have a misshapen skull...whatever...the bottom line is that my brain stem is excessively squeezed where it exits the skull through the hole on the bottom."
"I have a very minor case, but it causes randomly occurring neurologic issues."
"Upon learning of this diagnosis, my wife was reading up on the symptoms...many of which I knew were abnormalities."
"I was worried I had ALS because that is neurological."
"After reading a bit, she says, 'Do you have problems sneezing?'"
"I say, 'No, I sneeze all the time'."
"I mean, about every 4th or 5th sneeze, my vision goes white and I get dizzy and lose my balance, but I catch myself before I fall'."
"Sometimes I feel like I'm going to pass out, but I never have'."
"The look on her face was one of pure shock - wide eyes and mouth open'."
"Then I said, 'Now that I say that out loud, that probably isn't normal, is it?'"
"She responded with an emphatic, 'No it's not normal!'"
"It was normal for me because it has been that way for my entire life, so I never thought to mention it.."
"And no one had ever asked me what it felt like when I sneezed."
"And why would they?"
"Everybody sneezes, so everybody knows what it feels like."- TroubledWaterBridge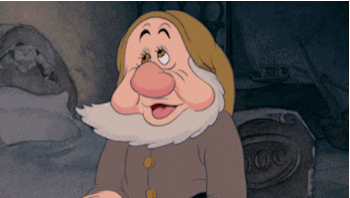 snow white and the seven dwarfs sneezing GIF by Disney
Giphy
Heartbreaking
"The first time I was staying at a friends house when I was in middle school I kept waiting for his parents to start fighting."
"His dad came home, food wasn't done yet, I was waiting for that fight."
'The Youngest brother didn't do his chores."
"I kept waiting for the screaming to start, I had braced myself for it, and it never happened."
"That's when I started realizing that parents aren't supposed to fight every night and drag their kids into it."
"Every day I got off the bus and would have to mentally brace myself before walking through the front door."
"Hoping my mom wouldn't find some random reason to shout at me for 3 hours."
"FYI I'm pretty good now."
"Moved out immediately when I was 18 and lived with a different friend."
"It's been 10ish years now."- Wesley_Otsdarva
If the worst thing you might be doing is getting on someone else's nerves, it doesn't really matter whether or not what you're doing is "normal."
But if you're worried something might not be normal about your health, probably best to call your doctor immediately.
The world is ever-changing.
One need only look at the evolution of home entertainment.
First, we had to go to the video store to buy or rent video cassettes, then video cassettes were wiped out by DVDs until video stores became obsolete owing to streaming services.
Making the one-season failure of the Netflix series Blockbuster painfully ironic.
However, those of us who grew up rushing to Blockbuster, hoping the last copy of Jurassic Park will still be there, can't help but wish we could relive the experience.
On the other hand, we are glad to see other things from our childhood have become extinct.
Redditor AnalysisFrequent was curious to hear about things that people used to see all the time in their childhood which have all but vanished leading them to ask:

"What was normal when you were a kid, but you never see anymore?"
Honestly... Rude then, Rude Now!
"Showing up to someone's house without a text or call."- lpkrew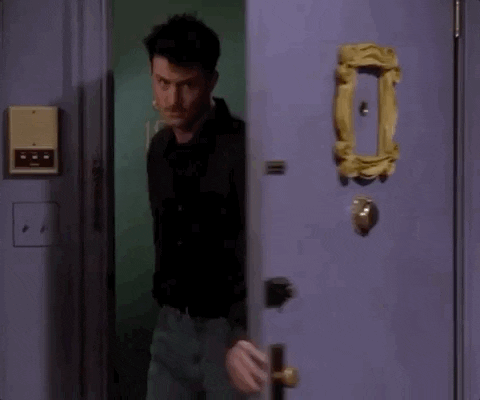 Walking In Season 2 GIF by Friends
Giphy
Before There Was Bluetooth...
"Cassette tape innards strung out along the highway, glimmering in the sunlight."- bigolfurryhead
No More Second Hand Smoke!
"Parents smoking in a car with kids with the windows rolled up."- WonderfulEmergency77
"Everybody smoked everywhere. At restaurants, the office, airports, everywhere."
"There's a picture of my grandma holding me as a baby in one hand and a cigarette in the other."
"Nobody thought that was the least bit strange."- MeghanFI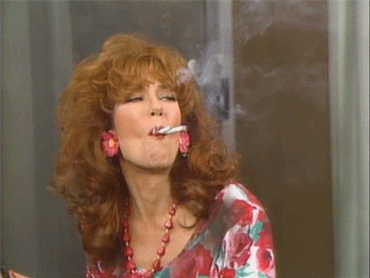 mothers day smoking GIF
Giphy
Now We Have Google!
"Using a set of 20 y/old encyclopedias as reference for my homework."
"JFK is president!"- ResplendentAmore
It Got Them Off Shelves...
"Toys in the cereal box"- NightDreamer73
How Sad...

"Fruit bats."
"There used to be a *ton* of them in my neighborhood as a kid and every evening you could look at the sunset as twilight set in and see flocks of bats flying around."
"Apparently, around the time I was in middle school, a fungal disease ravaged the local bat population and they never recovered."
"You never see them anymore."
"Funnily enough though, at the time, a local high school girl had this huge campaign to set up bat feeders to help bolster the local bat population and help them survive the fungal disease by giving them easy access to food."
"Said local girl has since become a federal Park Ranger as an adult and currently works for a state fish and wildlife service."- DoctorWatchamacallit
Now They'll Just Send Them A Text...
"Moms yelling from the front door to their kids to come home for dinner."- sflogicninja
Depending On Your Circle
"People talking about the Bermuda Triangle."- GarconMeansBoyGeorge
Best Not To Give Them Bad Ideas
"Candy Cigarettes."- Mechhammer
They're a dying breed indeed...

"Pay phones and answering machines."- Mondayslasagna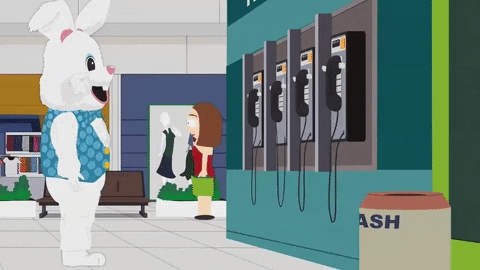 phone call mall GIF by South Park
Giphy
Even Printers Are Uncommon, Thanks to PDFs...
"Computer paper filled with lightly printed numbers and it had tear-off sides."
"My dad used to bring lots of it home for us kids to draw on."- reverendgrebo
...what were you watching?...
"Quicksand in movies and TV shows."- kzab81
Well That's Poignant
"Fireflies."
'I swear I saw them every year, in our back yard or when we went camping etc."
"Now I never see them no matter where I am, except for a few nights in the summer of '21 after I moved to a new house."
"It was so nice to see them again."- ModernCivilWar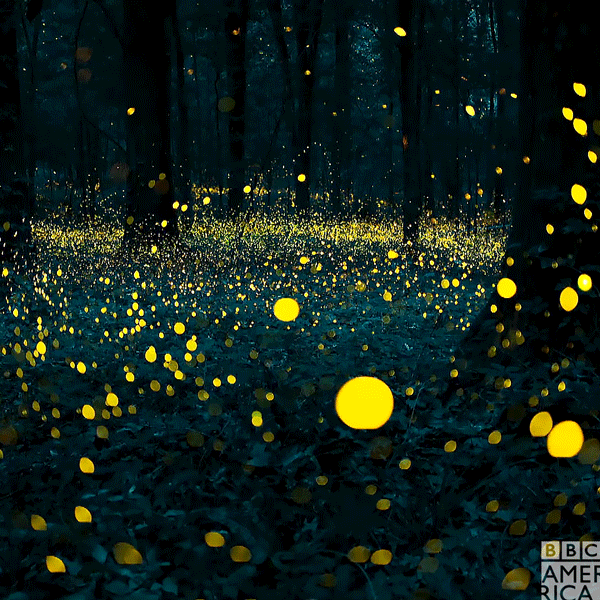 North America Lights GIF by BBC America
Giphy
Sadly, Not Because People Started Reading Maps...

"Printing out directions from Map Quest."- Keone_710
To think there was actually a time when we couldn't say "I'll text again when I'm close" and had to ask a friend to record a movie or tv show we wanted to watch.
Simpler times...
While people try their best to be pleasant, sometimes we are so wrapped up in our own worlds that we don't realize some of our behaviors or actions aren't appreciated by everyone.
Things like talking on the phone in a public place or listening to music without headphones have become so normal that people don't always realize others may be irritated by this behavior.
There any many things that some people consider normal that others think are rude.
Curious to know what some of those things are, Redditor dentistani asked:
"What is something people find normal, but you find horribly rude?"
What Happened To Private Conversations?
"Face timing in public. Not everyone wants to be a part of your personal life or conversation."
– Fuzzy_Principle8075
"Talking on speaker phone in public. The number of people I see holding their phone out in front of their face while they yell into it is annoying."
– mattwb72
Don't Answer The Question
"When someone talks to you or asks you a question, then when I respond with a meaningful answer, the other person just talks about something else to someone else or just doesn't respond."
– aboxatar15
"My MIL does this. Whenever we visit, she'll ask me a question about work/my side of the family/a hobby I have/whatever as a platitude, and a lot of times before I'm even done answering, she'll be like, "Oh, hey, [my nephew], tell them about your baseball game last weekend.""
– Infinite-Weakness584
May We Meet Again
"Depending on culture, people will propose to meet up again but they do not really mean it. Where I am from, if you tell someone you want to meet up again you actually mean it. I learned it the hard way when I took people for their word and tried to arrange a meet up but they'd ignore me."
"They say they do this to be polite but I consider it more rude. Just say ''goodbye''"
– maya_clara
I'm Not Here
"People just showing up for a 'surprise visit', like I love my family and friends but sometimes I just don't want to hang out and a bit of forewarning would be nice"
– red-and-misdreavus
"I've had to set boundaries with my mother as she was doing the "We're coming down and going to stay with you thing." Like could you ask?! Besides she's exhausting and never stops talking and needing attention."
– Fuzzyphilosopher
"If someone shows up unannounced at my door I just don't answer. F*ck em"
– 360SubSeven
Text Me Back!
"Expecting me to be within reach at all times. Just because I have a phone does't mean I hate you because I leave it in the other room sometimes, or go on a walk without it. I'm not dead if I take a couple of hours to get back to you."
– billbaparker
"There's a special place in hell for people who keep messaging you trying to get your attention simply because they want it and not because they have anything important to say."
– murderymcmurderface
Can't Hear Myself Think
"Kids watching videos or playing games with volume on. Sorry I was trying to enjoy my own thoughts."
– TheConstant815
"Listening to anything on your phone without headphones/earbuds while around other people. Don't care if it's radio, music, social media. Worse if other people are trying to have a conversation."
– Daedalus332
Personal Space, Please
"When clients stand directly behind me, looking over my shoulder at my computer screen while I'm at work. 1) Back up, I don't want you standing close to me. 2) I did not invite you to look at my screen, and it is intrusive and it is uncomfortable to have you watch me work."
– madindenial
Far Too Personal
"Asking married or older people why they don't have kids."
– DragonFlyMeToTheMoon
Focus!
"Having your phone out while socializing. I've stopped hanging out with people who can't put their phone away while having a conversation, it's so rude."
– bamblb
"There was a guy I was seeing for a couple months and when I would message him he would take HOURS to respond most of the time. But then when we would be out together at dinner he would be messaging on his phone right in front of me, replying to his mates group chat. Really showed his priorities."
– MissMidknight
Someone's Not Listening
"Talking over somebody whilst they're already talking."
"Everybody does it and it's so ignorant! It's as if they're saying "yeah I'm not interested in what you've got to say, Me, me, me and me…etc…""
– Jlaw118
"My husband does this! Sometimes I just stop talking. If I'm irritated, I'll say, "Sorry, did my talking get in the way of your interrupting?""
– godrainlovemusic
Going, Going, Gone
"Ghosting has become pretty normal and I hate it"
– toxicrith01
"I'll never understand why this has been normalized"
"What confuses me even more is why people get so defensive when you say that it's a cruel thing to do to someone."
– RadiantHC
Ask Me First
"Filming people without their permission, especially if they are dancing or singing. Just because people are looking silly doesn't mean you get to make them your joke."
– Soobobaloula
"pushing someones face into a cake on their special day, that is terribly rude. Not funny or cool."
– winkledorf
"Dangerous too - fancy cakes with multiple layers can be held together by wooden skewers. People have literally lost eyeballs that way."
– merecat6
"Just this past summer, I attended a wedding where the bride gently put a bite of cake on a fork after they had cut it together then fed it to her husband... Even cupping her hand underneath so no crumbs or icing could fall on his suit. And instead of doing the same to her, the groom full on chased his bride down to smash cake in her face super hard and throw it all over her while she was being dead serious trying to run away saying "no. please don't!" . And while everyone laughed like hyenas and cheered him on like it was just fine. One big joke."
"She looked so heartbroken after with cake all over her hair (which looked beautiful), her face (with perfect make up) and her dress (which was a unique style of dress that she had sewn a piece of one her father's shirts on since he had passed. So her dress was obviously something that she put a lot of thought and care into). He then proceeded to chastise her after she was upset in front of us, threw back his champagne in one gulp and then went back to the bar then dance floor."
"She spent the next 45 mins trying to fix herself. F*ck that guy forever. She's a distant cousin and although we aren't super close, I have ALWAYS known her to be a perfectly sweet, kind and loveable person so I couldn't believe she was with this jerk! I hope it's gotten better but.. My hopes aren't high for her. I wish I had felt comfortable enough to approach her and tell her she deserved better. I should have anyway."
– iwant_torebuild
Mind Your Own Business!
"When someone you don't know very well asks you personal questions."
– Back2Bach
"Add to that, someone asks you personal questions you don't know too well and feigns that are suddenly really concerned/ supportive of your struggles. Like I didn't want to be vulnerable in the first place with you and now I feel like I have to be appreciative for your fake a*s empathy."
– GreenIce2022
I 100% agree with that last one!
Do you have anything you'd like to add? Let us know in the comments below.