As much as many of us don't like to disrupt the status quo, there is only so much time a person can tolerate a miserable situation before things become so unbearable that they ultimately have to peace out.

For some people, it takes a while for them to reach a breaking point. Eventually, there comes a time when they realize their self-worth is more important than continuing to please others who don't appreciate them for the sake of keeping up with appearances.
Curious to hear from people whose patience ran thin and made a strong decision, Reddit Prestigious-Order-62 asked:

"What made you say 'f'k this sh*t im out?'"

The unwarranted reprimanding was something that was never mentioned in the initial job description.
Feeling Criminal
"In the late 90's."
"One time I got pulled into the Security office at a Department store I worked at. They accused me of constantly using the sales day coupons for people that didn't present one (we always kept an extra copy at each register). I had watched my own department boss do it many times so I assumed it was okay. We didn't even collect the coupons to be counted for the cash office, we just chucked them after use."
"They claimed I lost the store hundreds of dollars and had been watching me 'for months' do this awful, unforgivable crime for people spending 90 bucks on already bloated price designer jeans. I'm sure the occasional 10% discount was just devastating. 🙄""I got this huge lecture of how I was LITERALLY stealing from the store and they COULD call the police but would give me a chance to work off the damage. I couldn't believe how criminal I was made to feel over it. The best part when they called my boss in who pretended to have never done it before to save her own a**."
"I asked if they were firing me. They said 'Yes and No. You will be let go, but you can choose to work off the damages so we don't take you to court.' I told them I will just quit and asked for my last check. They said they will deduct what I owe from my last check. And I said 'Well then you need to show me all the footage and prove that I was stealing.' They wouldn't produce footage, finally called the cops, and when the cops arrived, they were just as confused and called it an internal problem and advised them that this was overblown. I think they felt sorry for me. So finally upper management came in and just said 'just issue the last check, I will sign it here.' So much drama over so stupid a thing."
"It was sad because that actual day my Mom and daughter had come to the mall to meet me for lunch and I had to explain I just was forced to quit that job and was never allowed in that store again like I was some awful jerk."
"It was nice a few short years later, the entire chain bankrupted."
– Munich11
Power Trip
"A coworker waited until we were in front of a large group of people to start 'disciplining' me for something 'wrong' I did (I took my lunch 15 mins late to help another coworker) when she wasn't even my supervisor. Applied for a job transfer the next day and couldn't be happier where I am now."
– _shes_a_jar
Abusive Boss
"I had a piece of sh*t of a boss. He'd praise you in private but berate you in public. In front of coworkers and customers. Always about stuff that didn't matter."
"He'd also happily break company policy to side with customers after you spent an hour telling a customer you can't give them stuff for free, for example. Any time he was around, everything was miserable."
"My only regret is that I wasn't there to see him marched out by corporate when he got fired, because I had gone on to a better job by then."
– redisforever
Human Punching Bag
"I used to work in a Kitchen at a pub, it was grim work, but I had freinds there and had worked there for 3 years, So it wasn't too bad."
"One Christmas season we were being absolutely pumped, full out functions and busy services. My boss at the time was very stressed and fair enough, We were busy, We were all working overtime and full out. He used any excuse to completely blow up and absolutely scream at me for little to no reason, essentially him yelling at me was his stress relief. But fine, whatever, kitchens are rough places, no appolagies or anything, move on."
"I then go away for 3 weeks over the Christmas holidays and spend the time road tripping around the country having an amazing time."
"First shift back, not pleased being back, he makes a snarky comment."
"F'k this, Im out."
– Freddy54323
Punishment For Time Off

"Got back from a vacation I had planned months in advance only to hear that the team was angry at me for taking time off when we were in the middle of a big project. People I respected started talking shit behind my back.""
"That was the straw that broke the camel's back. I put in my two weeks the next day."
– SirCoughAGuy

Lost In Translation
"My first ever job was at a Korean grocery store in the USA. I made it very clear I don't speak any languages other than english, I stressed this multiple times during my interview. They said it was fine I would just be doing stocking j don't need to know the language. 3 weeks in I got absolutely screamed at for not being able to read Korean, I'm talking like the kind of screaming that damages your throat. I told them to f'k themselves and walked out in the middle of my shift."
– valkdoor

Even though these employees weren't chewed out in front of co-workers, the low salary without room for negotiation made them not wanting to stick around for much longer.
You Only Get One Job
"They cut my hours so I had to get a second job. 3 days before I was supposed to start said second job, my manager at the main job told me that I couldn't get this second job because I had main job first and I needed to make it my priority. That's when I said f'k you and left. I didn't even give a notice, I literally just sent an email saying I wouldn't be coming in the next day, grabbed my sh*t and went home."

– ginger_princess2009
Meager Wage
"I used to work Retail and after 7 years at the company, I found out I was only making 50 cents more an hour than someone who just started yesterday. I understood if they couldn't pay me more and asked for a good schedule. 7-3 or 8-4 every day and the same two days off every week. I didn't even ask for weekends off."
"I was told that they couldn't give me a good schedule so I quit."
– maybeashly
No Promotion For You!
"Got strung along for a promotion for over a year, interviewing multiple times for it. Did not get the promotion, then later found out the one who did had been selected months prior."
– Chasingtheimprobable
Situations weren't much different outside the work place. Social dilemmas prompted these Redditors to say, "nope."
Rude Reception
"Went to a pub because a friend kept asking. When I got there, he was with a group of people I didn't know, so I introduced myself and got the next round. As I come back with the tray, I hear them saying something along the lines of 'why is that b*tch still here? I thought she was just supposed to drop off a bicycle?' 'Ya, we don't want her to come to <this other town with more pubs> and now she is drinking with us?' 'She's so dumb' *proceeds to imitate and ridicule me as I was actively listening and nodding when I was having a conversation with my friend."
"Gave the beer to random people and walked right out after saying good evening to my friend and briefly explaining I did not appreciate being tricked into being a bicycle taxi for people who hate me directly after meeting me."
– ILikeLamas678
A Shocking Incident
"I was on my boat fishing for bass. I casted out my line and watched the lure hit the water but the line just floated in the air. Lightning and thunder crashed and the line fell to the water. F'k this sh*t, I'm out."
– fsh4fun051
Femme Fatale
"She lined my bed with broken glass put the blankets over it and I dove on in lol."
"Edit: She was violent/crazy and on drugs, was like the 20th attack I took and that made me really think lol."
– MyLifeForAuir1
Ally For The Ex

"I found nudes of his ex (from ten years ago) that I'd previously asked him twice to get rid of tucked in a pair of MY socks. Our couples counselor asked why he'd kept them and he said, 'You know. In case I ever needed to blackmail her.' He said it like it was a perfectly normal and reasonable thing to plan to do. The therapist and I locked eyes and I noped the f'k out of there and moved out."
– Previous_Mood_3251
Bacterial Breeding Ground
"Finding peeled potatos in a pot of water under a sink and cooked chicken sitting unwrapped in a pot overnight for the next day. Yea I quit that place."
– RealNY27

Most of these Redditors realized leaving their situation was better than dealing with the consequences of sticking around.
The latter is never a good option. Why remain in a scenario you know is already going to consume your soul?
The lesson for today is–Don't be miserable. Your sanity is worth saving.
Besides, you would never know that something better awaits if you just don't get the F out.
Keep reading...
Show less
The gradual dissolution of friendships is a common and unfortunate part of growing up.

People become distant as they move to a different city, whether the reason is for going to college or job relocation.
And no matter how valiantly friends keep in touch through the help of social media, the online connection can only do so much to keep some friendships intact.
Distance isn't the only factor contributing to even the closest of friends drifting apart. People change and evolve as they become a part of newer communities.
However, there are also occasions where ending a friendship is out of necessity, and plenty of strangers weighed in with their experiences when Redditor MusicalDeTekTiiv asked:
"What made you 'nope' out of a friendship?"
This violation of trust was enough to write off friendships for good.
The Thief
"He stole something from me, was caught red handed, and then denied it. Couldn't trust him so had to end our friendship."
– gordita_brunch
The Disappearing Lego
"I had a friend in elementary school who stole a Lego naboo starfighter from me. He said he wanted it and I said 'uh... No...?' Then I couldn't find it in my room so I asked him about it the next day and I saw him playing with it or he said thank you for the Legos or something. Immediately just wrote him off, asked my mom if she could get it back for me but nothing came of it. If you're out there, f'k you Andrew."
– Bykimus
Missing Pokemon Games
"I had a 'friend' who didn't last 1 f'king day. Stopped at my house to go to the bathroom and later found my case with 2 pokemon DS games missing. Went to his house and asked for them back from his dad and got 1 back almost immediately, kid must have been a little sh*t because the dad didn't doubt me for a moment. Took a week or 2 to get the second game back but the sh*t already reset my save. I think it was when pokemon platinum was the newest one whatever year that was."
– Skorpioartex

Nosy Nancy
"She had a crush on a guy friend of mine. No biggie there, plenty of my friends have dated each other. We were hanging out one day and I went to change my son's diaper and left my cell on the table next to her. When I come back, she randomly says she's gotta go and leaves. Ok, sure. I grab my phone and it's open to texts between me and that particular guy friend! (I didnt have a password at the time) She had scrolled back pretty far too!! I called her out on it. She said she just wanted to make sure him and I were "really" platonic friends and him and I didn't have a thing going on.... she could have just asked!!! Noped right out of that one. Oh, and we weren't in high school.... we are in our thirties!!!"
– UnderstandingFar7148

"Eye-Opening" Experience
"She cheated on her fiance with two different guys and to avoid consequences, she falsely accused both of them of sexual assault (know this for a fact). She had quit going to college classes and her job a few weeks before and told her mom (who was paying for it) that the assaults were the reason why. Eye opening experience. I told her mom the truth and told my now ex-friend to never contact me again. It helped me realize that I was always a friend to her and she was never a friend to me anyway, something my actual friends had tried to tell me several times."
– bcoftheimplication7

Bye, Felicia
"He turned out to be a pedo."
– AshDargon

These self-obsessed behaviors crossed a line.
The One-Upper
"She was a one-upper. No matter how long of a day I've had, hers was longer. Her schoolwork was harder. Her back pain was worse. I went to Tennessee, she went to elevenssee."
– dbatcjuli

Perpetual Gossip

"I realized 90% of our conversations were them talking sh*t about other people and being extremely negative. That energy rubs off on you. Also had a sense this friend wanted me to fail, if that makes sense. Like my celebrations weren't really celebrated, and they got a sick sense of pleasure at me being knocked down a peg."
– BiteInfamous
Unwilling Alibi
"She started using me as an alibi when cheating on her husband. Didn't even ask me first, not that I would have agreed to it, it was so audacious. And her husband was a super nice guy that I really enjoyed hanging out with, and she ruined that friendship too by using me as her alibi."
– waifuiswatching
The Me Show
"My kidneys failed. They healed up. Then I got a funny-looking lab test a few months later. I told a friend, 'I think my kidneys are failing again!!' She sighed loudly, and said 'AND? What's that to ME?' She'd just been complaining about her stupid, lazy co-workers for about half an hour. But she couldn't bother to listen to me. That was the last time I talked to her. (My kidneys were OK, though.)"
– KidsTheseDaysYknow

Unsympathetic "Friend"
"When my grandma got cancer and wasn't gonna go through chemo so I needed emotional support by a friend and she outright said to me that she would rather talk about the progress she made w a boy."
– oreossuck

Scorned Girlfriend
"sounds like we had similar friends."
"my grandpa dropped dead out of no where years ago, and the only thing my ex friend did was dump her entire relationship onto my shoulders and cry about how her boyfriend kept breaking up with her."
– urbanlulu

The Irish Trip
"She was flying to Ireland to meet some guy she'd become friends with online and wanted me to come with her so she wouldn't be alone on the flight. I said sure, why not, I love traveling and I also don't want you to get murdered. The guy turned out to be both real and very nice, but she spent the entire time we were there putting me down in front of him to look cool. I didn't even like the guy, I was living with my boyfriend, but she was so threatened for some reason. By the second day of getting mocked relentlessly, I was like, f'k it, and spent the rest of the trip exploring Dublin on my own. Once we got home, she and I had a conversation where I basically told her 'I don't think either of us thought that went well' and never talked to her again."
– ostentia

"Guy couldn't stop talking about issues that he never experienced. Mf was smart as hell went to private school had college paid for him, but it's society holding him from getting a job not his drinking and cocaine habits."
– uncareingbear
People who hold grudges aren't friendship material.
The Punishment
"A girl I was friends with threatened to call the company I work for and make up something I didn't do to get me fired because I refused to take a day off to spend time with her after a breakup (although I offered to come over after work multiple days). I took a screenshot of her threat and told her I'd go straight to the police if she actually did that."
– beefstewforyou

Self-Proclaimed Soulmate
"She invited this guy she was chatting with to come hang out with us one day. She had a long-term boyfriend while I was newly single. This guy and I really hit it off, so we started to spend more time together. When she found out she got so mad. She told me that I 'stole my back-up guy'. Her boyfriend dumped her shortly after and she demanded I stop talking to him so that she could start dating him as she had previously planned, insisting that he was her 'soulmate'. I stopped talking to her instead and so did he. That was 20 years ago and we're still together (15 years of marriage and 2 kids). Guess he wasn't her soulmate after all."
– Mindful-Reader1989

First impressions are usually telling about a person, but those who think they've hit it off with someone should beware, just in case.
You never know when a person's true colors will reveal themselves to be a heartless individual.
While your gut feeling about someone is usually accurate, it doesn't mean that's always the case.

Want to "know" more?
Sign up for the Knowable newsletter here.

Never miss another big, odd, funny or heartbreaking moment again.
Keep reading...
Show less
Once is enough.
That is one of my life mantras.
And that's ok.

I'm never going to run the New York marathon.
I'm at peace with that because I ran a half marathon once and nearly stroked out.
So I'm good.
Once was enough.
Redditor Unavalible_000 wanted to hear about all of the "tried it once" experiences we've all been affected by, so they asked:
"What's something you tried and will never do again?"
Also, liver. No. NO. NO! Tried it, cried, never again.
Guilt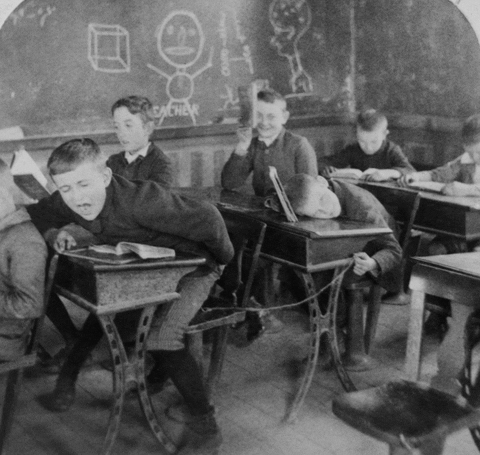 Bad Boy School GIF by Vintage 3D
Giphy
"Missing class on purpose. Made me feel so bad I didn't do anything for the time I was supposed to be in class."
Azuria_4
Too Fast
"Driving really fast."
RowanEragon
"Yup. Took my car to the limit once, 156 MPH on a track. Obviously not a super car, but not a family sedan, either. Things got a little squirrelly and I almost lost control. After that I was like 'yup, that's how fast it goes, I'm happy to never try that again.'"
dirtyblueshirt
"this might be fun"
"Coke for me. I was in my post-college wtf do I do now stage of my life and a perfect target for bad decisions. It's incredible how fast I went from 'this might be fun' to 3am after a not sleeping for a week searching the floor for the tiniest speck of powder I might have dropped."
"16 years since I've seen a fleck of it and I can still remember the completely God-awful feeling of coming down and spiraling deep into that dark hole where a depression lived that was beyond anything I'd ever felt before or since."
linds360
Up. Up. UP!
"Staying up all night. Felt terrible the next day and have to sleep more to make up for it."
mysterioususer5678
"Amen. The one time I pulled an all-nighter studying for a test, the next day when I was taking it, I would answer a question, and then snap back awake, and realize I had dreamt of answering it, and then answer it again. This happened like 3 times. 0/10."
NoLifeMax
Bad Fit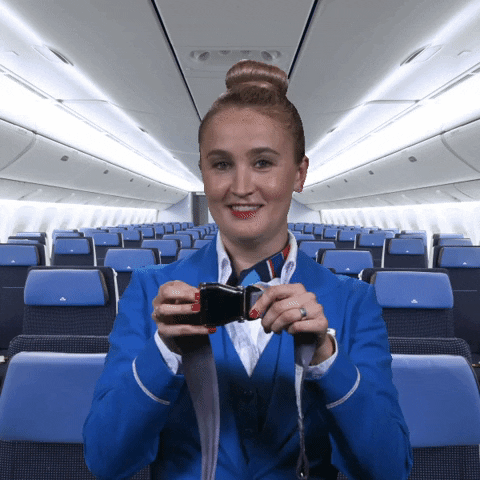 Click Klm Royal Dutch Airlines GIF by KLM
Giphy
"Taking the middle seat on an airplane. As a 6'6" 250+lb man, it is what I imagine hell is like."
GrinAndBeerIt
Yeah that middle seat is torture. I'd rather walk to Europe next time.
Ashore...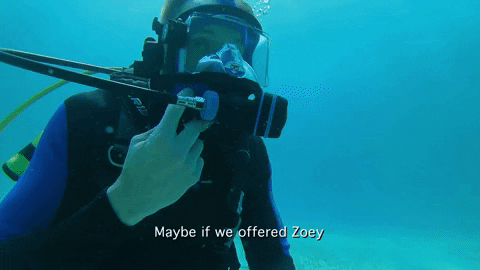 Eat Prey Chum GIF by Shark Week
Giphy
"Probably deep sea fishing. Didn't think I'd make it back to shore alive with that sea sickness."
aRedditAlias
Sloped!
"Snowboarding. Gave it a shot, was unsurprisingly terrible, hated every minute of it. Next time I went on the mountain, I tried skiing instead. They were the better choice. My attempt at snowboarding ended sometime late morning after a particularly hard fall. I ripped the board off my feet, yelled "F**k this!" and marched down the rest of the slope. I handed my gear back in, and then went right to the bar. My fiancé felt a little bad, but he was also laughing his a** off at me."
I_DRINK_ANARCHY
Kaching!
"To be honest, slot machines. A couple years ago some friends took me to a casino to celebrate my birthday, and I found the experience underwhelming. I even ended up leaving with a nice amount of money, but the act of getting to that point didn't excite me at all."
mcmcsample
9 Bad Months
"Being pregnant/Giving birth. The birth actually wasn't so bad (thanks epidural!) but being pregnant sucked. I was not at all prepared for the level of exhaustion and discomfort that comes with it. Literally, everything feels off and you're not so much tired as depleted of all resources bc duh, there's basically a parasite feeding off of your body."
"I also puked every day for nine months. Yep, that's every. day. Meds only had a minimal effect on me. My kid is the coolest damn human on the planet and everything about her is fantastic, but I will never, ever, do that again."
linds360
Don't Jump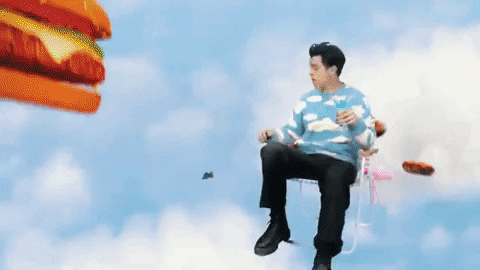 Pop Rock GIF by American Teeth
Giphy
"Skydiving. Not because I don't want to, but because years passed since last time I went and I gained a bunch of weight."
Therearenogoodnames9
Well I'm glad to know I'm not alone in the "this sounds like a bad idea" camp. No to skydiving for sure!
Want to "know" more?
Sign up for the Knowable newsletter here.

Never miss another big, odd, funny or heartbreaking moment again.
Keep reading...
Show less
A bucket list is defined as a "number of experiences or achievements that a person hopes to have or accomplish during their lifetime."
But what about people who have been there, done that?
Are there bucket list regrets?
Redditor itchy_18 asked:
"Anti-bucket list. What's something you'll never do again?"
Look Out Below
"Bungee jump.. as soon as my feet left the edge all I could think was 'well that was stupid'..."
"It was exciting and probably safe enough, but it was enough for me to know I will never willingly do that again." ~ halversonjw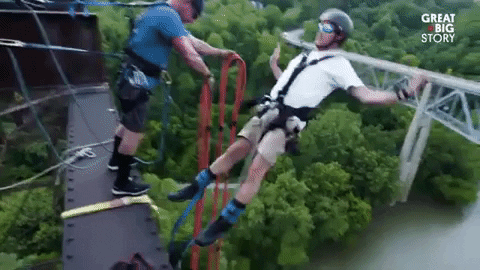 Giphy
​Driving Pain"​
"Rent a car while visiting NYC." ~ undead_opossum
"That's like asking to babysit someone's kid on vacation."
~ Glass_Anvil1
Not So Rockin'
"Go to Times Square for New Year's Eve."
"Looks great on TV, not great in person unless you pay to get in the walled off area." ~ Newfounder8
"I had a couple friends who went a few years ago and they said they wore diapers because they knew their weren't enough bathrooms." ~ Nownownowow
"As a local, you will not catch me within a 15 block area of Times Square on NYE. I've gone down to the city a few times for NYE, but Hell no I'm not going to Times Square."
"Spend like 12 hours waiting for a 1 minute ball drop. Yes there's some entertainers and stuff coming out, but they do like one song and you go back to freezing your a** off in your soiled Depends." ~ flateric420
"If you're not pissing yourself in a crowd of thousands, are you really celebrating the new year?" ~ toetenveger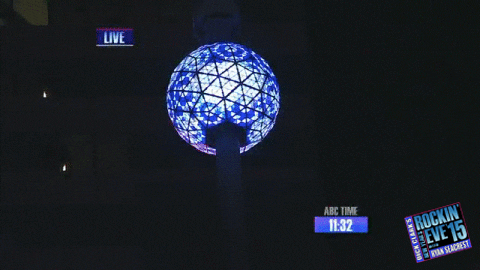 Giphy
Give It Your All
"Assume that every coworker is a friend." ~ chrwiakgjw462q1
"Amen, I truly believed most of my colleagues were friends in a place I used to work, to the point I'd go above and beyond to help them. Even if it was rarely if ever reciprocated."
"Yet whenever I needed help they were nowhere to be found or were 'busy'. If I got in trouble they were quick to throw me under the bus without hesitation and would lie to my face about doing so."
"Then when I realised finally that I couldn't keep working that way and decided to distance myself more, suddenly I became 'unapproachable' or 'unfriendly' and that was a problem. Which lead to me being sh*t talked constantly."
"It sucks. Damned if you do, damned if you don't." ~ Throwawayaccount_TM
Didn't They See Jaws
"Swim in the sea at night whilst drunk."
"Nearly drowned." ~ MrCasterSugar
"I don't understand any of this swimming in the sea at night stuff."
"One time while on vacation with friends we were drinking on the beach and vowed to come back for a nighttime dip."
"Later that night we got down to the shore, took one look at the black abyss and collectively said 'f*******ck that'." ~ MmmmapleSyrup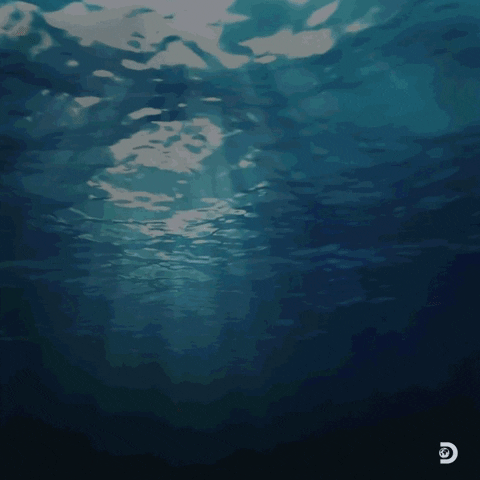 Giphy
Settling Down
"Settling for a relationship knowing you are not really happy."
"Never. Again." ~ Selthix
"This is why first divorces happen after 7 years (average), but second divorces happen within 6 months."
"People are much quicker to nope out if it isn't working." ~ pinewind108
Not So Magical
"Go to Disney World's Magic Kingdom on Christmas Day."
"Shoulder-to-shoulder people, insane lines, and nothing special I couldn't see earlier in the month." ~ mGreeneLantern
"This is true for New Years and the 4th of July, too."
"Other than the fireworks that were different, the park was ridiculous and we sat around most of the day." ~ mr2000man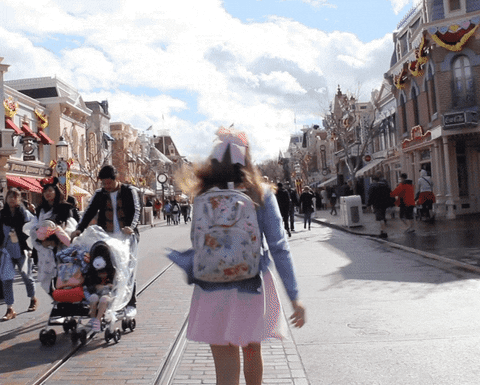 Giphy
Live To Serve
"I was a server for 5 years."
"It was fun most of the time but God Almighty, the worst customers could drive a person to murder." ~ Prossdog
"I feel you man, I'm currently serving right now to get through university and goddamn some of these people make me question my entire life's decisions." ~ Petroleum-Smelly
Feeling Hot, Hot, Hot
"Now I always pee before cutting jalapeno peppers. The other way around, never again."
"Just to add, this was for a meal prep with my housemate. I ran upstairs and immediately took a shower (cold), during which I focused a lot of cold water on Little Ed."
"Note cold water on a jalapeño accosted Little Ed offered only a brief respite. It was a bad time." ~ Jinzot
"I did this twice. Meal-prepping a slow-cooker barbacoa for lunch that would cook while I slept."
"Went to take my contacts out and was met with immediate agony, even gave myself a nosebleed."
"Finally got them both out and put away, and then next day I go to put them in and what do you know—the oil from the serrano peppers had stayed on them."
"Gave myself a second dose of eye pain along with a healthy second nosebleed." ~ rwsmith101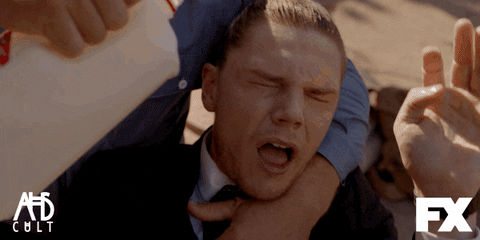 Giphy
Not So Miraculous
"Childbirth and the postpartum period."
"Love my daughter to death."
"One and done." ~ Alarming-Quarter-396
We live, we learn.
The things that seemed like a great idea don't always turn out as we expected.
Luckily we can decide "never again."
Want to "know" more?

Sign up for the Knowable newsletter here.
Never miss another big, odd, funny or heartbreaking moment again.
Keep reading...
Show less
In theory, we're supposed to outgrow our childhood fears and settle nicely into a slow burning existential dread like a proper adult.
In theory.
In reality, some fears just stick.
No matter how old you get, or how much math you do to convince your anxiety that it's probably NOT going to happen... some things just stick.
Reddit user iron_horse_ asked:
"What's one thing that still scares the hell out of you no matter how old you get?"
When I was young, my dad's car spun out on an overpass while I was driving with him. I was sitting upfront because there wasn't much of a back seat.
The car came to a stop facing the wall, the windshield framing the long fall that we could have taken. Just a few more inches forward. If he had been going just a little bit faster ...
It's probably not a coincidence that my first actual panic attack happened as I was driving on an overpass on a rainy night.
It just stuck.
Here's what "just stuck" for Reddit.​
The Stairs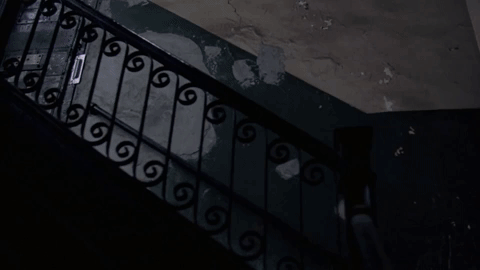 michael douglas stairs GIF by Justin
Giphy
"Walking up the stairs at night when all the lights are off downstairs."
"No matter how hard I resist, I always end up sprinting."
- metee_agar
"For me, I start at normal speed then constantly speed up until I'm going so fast I often fall. It's so stupid."
- PreciousAliyah
"Same! I'm usually the last to go to bed, so I'm the one turning off the lights most nights while everyone else is asleep."
"I imagine my family hears my loud sprinting thuds every night and thinks I'm insane lol"
- largecucumber
Overboard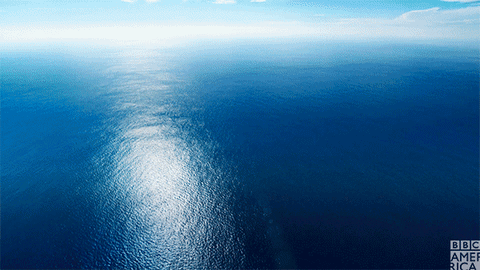 blue planet oceans GIF by BBC America
Giphy
"The thought of being dropped in the middle of an ocean."
"I'm terrified of the emptiness - nothing but water stretching into the horizon in every directions. Treading water and wondering if you should even try to swim or give up and let yourself sink into the ocean ... and to God Knows What that lives there."
-jmongevida
"When I was in the Navy, I'd look out at the sea and it wasn't too bad most of the time."
"There are people watching out in every direction all the time, and there's usually someone working topside to keep an eye on you when you fall in."
"But even the THOUGHT of falling overboard at night is terrifying to me."
"It is damn near pitch black, so even the people watching at night won't see you, and you'll just sit there watching the ship's lights fade into the distance, knowing they'll never find you in the dark."
- MS-07B-3
Mirror Mirror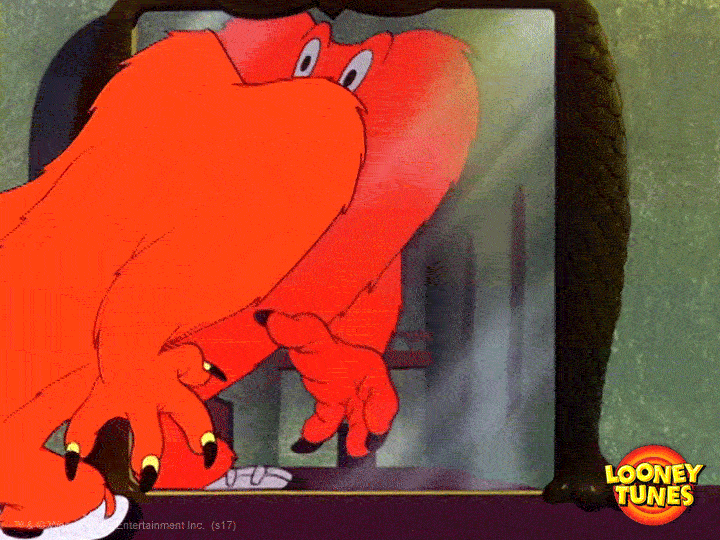 scared looney tunes GIF
Giphy
"Often times when I'm washing cleanser off of my face, I fear that when I lift my head to look in the mirror, there will be a stranger/monster/axe murderer suddenly standing behind me."
"I've had this paranoid thought since I was around 7 years old."
-juliannedattas
"Same but I'm always scared about me being the monster. Like I look up and instead of my face, there's some demonic entity🙃 "
-thegirlwhodied_
"I think this is one of the more common ones."
"Any time I shampoo my hair I make sure to rinse really quickly so that the bathroom demon doesn't have time to show up lol"
- poecilio
"It's odd because looking in mirrors is the only time I can see behind me, but it's also the only time I am scared something will sneak up on me from behind."
"It's completely contradictory to logic. I should feel safer while looking in a mirror."
- snapwillow
Lights In The Dark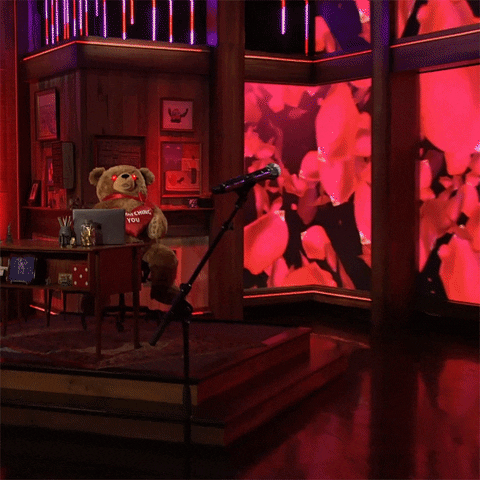 Im Watching You GIF by The Tonight Show Starring Jimmy Fallon
Giphy
"Small, red lights in the dark."
"My TV has one that's always on, but not many things do anymore."
"It makes me extremely anxious and on guard. Maybe that I'm being watched? I can't really explain it and I've pondered why get all wigged out for a hot minute."
- SpoolBus6Oh
"They always remind me of eyes in the dark."
"They belong to some strange, terrifying mystical creature that could kill you at any given moment. It watches from the shadows. Waiting. Watching. Always."
- ScaredBlackCat
"For me it's the possibility of the light winking out for a split second, then coming back."
"That tells you that something is moving right there in front of you in the pitch darkness - and the only thing you know about it is that it's there."
- Prudent_Hawk_7476
Sleep Situations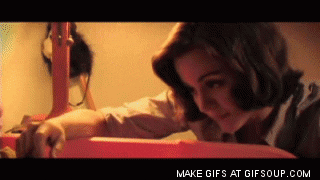 new jersey woman GIF
Giphy
"I can't sleep with my back to the door. I saw a movie as a kid where a girl was sleeping with her back to the door and someone came in and stabbed her in the back."
"Also, the closet door has to be closed because there are monsters in there at night."
"I will still occasionally jump into bed so the monsters under the bed can't grab me."
"A dark house, I flip on every light as I walk through."
"So I guess this means I'm afraid of the dark? *Sighs*"
"I'm 47. I guess I won't be growing out of it anytime soon."
- r_ylenia
"I have this!"
"I'm so traumatized that I can barely go to the bathroom without getting shivers and adrenaline boosts. Going to sleep is horrible."
"I can only sleep if I face the wall and I have to distract my brain from projecting horror stuff on my retina. I always fail."
"I don't know if I'll grow out of this (I'm a teen.) It's bad. sometimes I even look constantly behind me just to make sure I didn't spawn a demon by breathing or something"
- colorfulblack
"I'm 27 years old and can confirm El Cucuy is DEFINITLEY in the closet."
"Haven't seen it... but I know it's there. Never leave a closet door open at night."
- PancShank94
Spiders
"Spiders. God damn spiders."
"Big ones, small ones, fat ones, skinny ones, all of them. They keep me awake at night thinking about them."
"The idea that there is probably at least one hiding in my room somewhere at this exact moment freaks me the f*ck out."
"I once punched my sister in the face for putting a fake one on me."
"When I was a kid, I was going to take a shower and a daddy long leg came crawling out of the drain hole. I puked from the fear and didn't take another shower from the next 2 months."
"Spiders can all die in a fiery pit. They're all gross and disgusting and I hate them."
- aizen_vx
The Floor Is ... Crabs?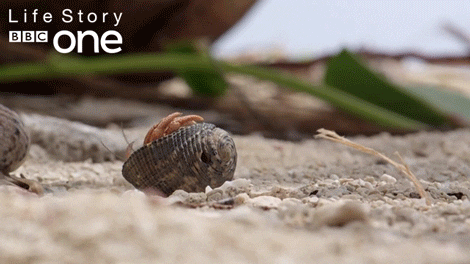 bbc one crab GIF by BBC
Giphy
"Bathing in lakes and seas."
"Once, as a small kid, I went for a swim in the sea only to discover that the ground was covered in small crabs."
"I'm not talking 50, I'm talking thousands of small crabs that would be everywhere where I put my feet down. I was stepping on them, they were scrambling over my feet. I couldn't touch the bottom without touching a crab."
"Now I hate to go swimming if I cant see the bottom."
- LakeTop7461
3:33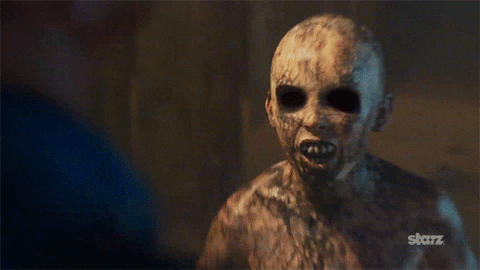 Scared Bruce Campbell GIF by Ash vs Evil Dead
Giphy
"It's bizarre, but it freaks me out when I randomly wake up at 3:33am or happen to notice the time at 3:33pm."
"I think it was some Exorcist movie when I was a kid. I just look the other way like 'nope not noticing this devil sht!' "
"The funny part is I'm agnostic."
"Mom was catholic, though, and quite nuts so this may have played a role in my legit fear of demons, even if rationally I don't think they're real... Probably."
- Otherwise_Flan_7854
Just Bots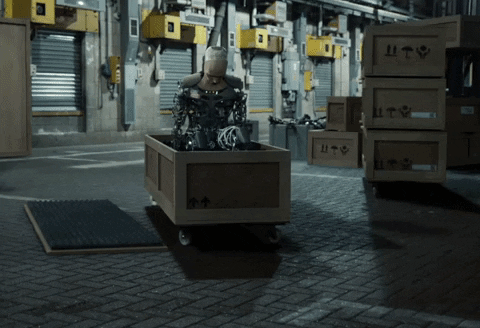 Robots Free Yourself GIF by The Chemical Brothers
Giphy
"The Dead Internet Theory"
"It's getting scarier and more obvious as we get older."
"The theory is that internet "died" somewhere around late 2016 to early 2017 and is being discreetly replaced by bots designed to selectively challenge or reaffirm your opinions to maximize engagement."

"This is also supported by the spread of link rot and content drift. Read up. It's not as tin-foil-hat at you might be thinking."
"People massively undervalue their intuition these days, and are quick to play the tin-foil-hat card when something like this is brought up."
"If something feels off, it usually is."
- Spxders
Fire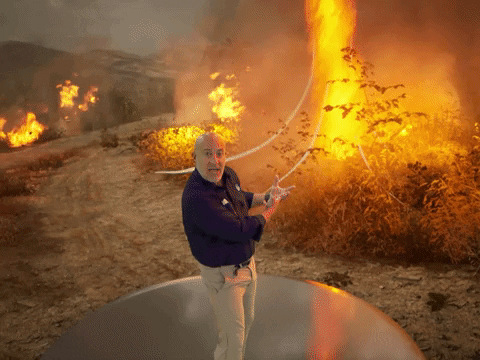 Virtual Reality Fire GIF by The Weather Channel
Giphy
"Bushfires. I live in a very bushfire-prone area."
"It was made super clear growing up how awfully terrifying fires are. They kill. It isn't quick and painless. An extremely intense wariness and fear of them has always been deep-rooted in my mind."
"Just the sight of smoke on the horizon makes me nervous. God forbid I see it on a hot and windy day."
"F*ck fires. So much."
- No-Acanthisitta423
Stairs Again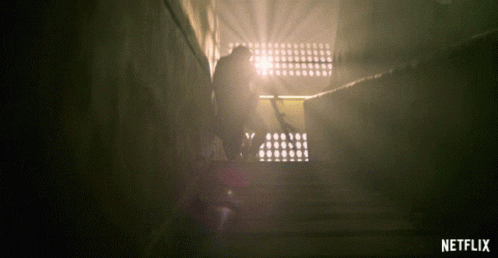 Chris Hemsworth Movie GIF by NETFLIX
Giphy
"Heights, glass railings, steps/escalators and especially around children."
"As a small child I fell backwards down a escalator and managed to catch myself before a point at which I probably would have died."
"It still scares me today. All I saw was the mall floor and glass railings as I fell."
"My ex husband had a little cousin that died on steps. It really bothered me - he was a gorgeous, happy little kid and I spent so much time around him."
"He happened to fall a day after we spent time with him."

- ChineseChaiTea
Welp ... Reddit has just given me a bunch of new stuff to lose sleep over at night. What about you?
Want to "know" more?
Sign up for the Knowable newsletter here.

Never miss another big, odd, funny or heartbreaking moment again.
Keep reading...
Show less