In theory, we're supposed to outgrow our childhood fears and settle nicely into a slow burning existential dread like a proper adult.
In theory.
In reality, some fears just stick.
No matter how old you get, or how much math you do to convince your anxiety that it's probably NOT going to happen... some things just stick.
Reddit user iron_horse_ asked:
"What's one thing that still scares the hell out of you no matter how old you get?"
When I was young, my dad's car spun out on an overpass while I was driving with him. I was sitting upfront because there wasn't much of a back seat.
The car came to a stop facing the wall, the windshield framing the long fall that we could have taken. Just a few more inches forward. If he had been going just a little bit faster ...
It's probably not a coincidence that my first actual panic attack happened as I was driving on an overpass on a rainy night.
It just stuck.
Here's what "just stuck" for Reddit.​
The Stairs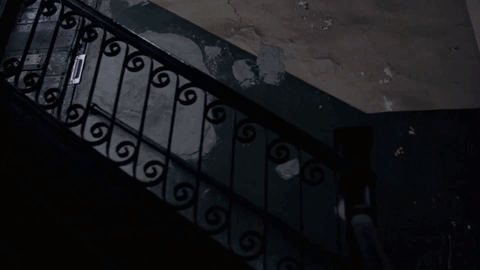 michael douglas stairs GIF by Justin
Giphy
"Walking up the stairs at night when all the lights are off downstairs."
"No matter how hard I resist, I always end up sprinting."
- metee_agar
"For me, I start at normal speed then constantly speed up until I'm going so fast I often fall. It's so stupid."
- PreciousAliyah
"Same! I'm usually the last to go to bed, so I'm the one turning off the lights most nights while everyone else is asleep."
"I imagine my family hears my loud sprinting thuds every night and thinks I'm insane lol"
- largecucumber
Overboard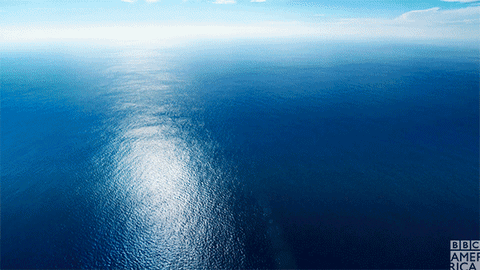 blue planet oceans GIF by BBC America
Giphy
"The thought of being dropped in the middle of an ocean."
"I'm terrified of the emptiness - nothing but water stretching into the horizon in every directions. Treading water and wondering if you should even try to swim or give up and let yourself sink into the ocean ... and to God Knows What that lives there."
-jmongevida
"When I was in the Navy, I'd look out at the sea and it wasn't too bad most of the time."
"There are people watching out in every direction all the time, and there's usually someone working topside to keep an eye on you when you fall in."
"But even the THOUGHT of falling overboard at night is terrifying to me."
"It is damn near pitch black, so even the people watching at night won't see you, and you'll just sit there watching the ship's lights fade into the distance, knowing they'll never find you in the dark."
- MS-07B-3
Mirror Mirror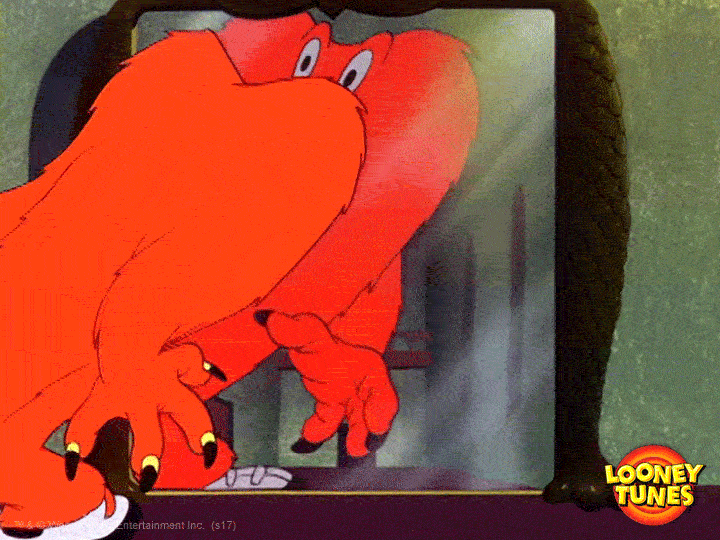 scared looney tunes GIF
Giphy
"Often times when I'm washing cleanser off of my face, I fear that when I lift my head to look in the mirror, there will be a stranger/monster/axe murderer suddenly standing behind me."
"I've had this paranoid thought since I was around 7 years old."
-juliannedattas
"Same but I'm always scared about me being the monster. Like I look up and instead of my face, there's some demonic entity🙃 "
-thegirlwhodied_
"I think this is one of the more common ones."
"Any time I shampoo my hair I make sure to rinse really quickly so that the bathroom demon doesn't have time to show up lol"
- poecilio
"It's odd because looking in mirrors is the only time I can see behind me, but it's also the only time I am scared something will sneak up on me from behind."
"It's completely contradictory to logic. I should feel safer while looking in a mirror."
- snapwillow
Lights In The Dark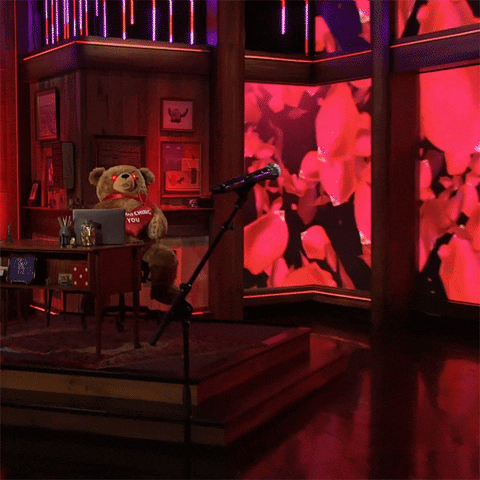 Im Watching You GIF by The Tonight Show Starring Jimmy Fallon
Giphy
"Small, red lights in the dark."
"My TV has one that's always on, but not many things do anymore."
"It makes me extremely anxious and on guard. Maybe that I'm being watched? I can't really explain it and I've pondered why get all wigged out for a hot minute."
- SpoolBus6Oh
"They always remind me of eyes in the dark."
"They belong to some strange, terrifying mystical creature that could kill you at any given moment. It watches from the shadows. Waiting. Watching. Always."
- ScaredBlackCat
"For me it's the possibility of the light winking out for a split second, then coming back."
"That tells you that something is moving right there in front of you in the pitch darkness - and the only thing you know about it is that it's there."
- Prudent_Hawk_7476
Sleep Situations
new jersey woman GIF
Giphy
"I can't sleep with my back to the door. I saw a movie as a kid where a girl was sleeping with her back to the door and someone came in and stabbed her in the back."
"Also, the closet door has to be closed because there are monsters in there at night."
"I will still occasionally jump into bed so the monsters under the bed can't grab me."
"A dark house, I flip on every light as I walk through."
"So I guess this means I'm afraid of the dark? *Sighs*"
"I'm 47. I guess I won't be growing out of it anytime soon."
- r_ylenia
"I have this!"
"I'm so traumatized that I can barely go to the bathroom without getting shivers and adrenaline boosts. Going to sleep is horrible."
"I can only sleep if I face the wall and I have to distract my brain from projecting horror stuff on my retina. I always fail."
"I don't know if I'll grow out of this (I'm a teen.) It's bad. sometimes I even look constantly behind me just to make sure I didn't spawn a demon by breathing or something"
- colorfulblack
"I'm 27 years old and can confirm El Cucuy is DEFINITLEY in the closet."
"Haven't seen it... but I know it's there. Never leave a closet door open at night."
- PancShank94
Spiders
"Spiders. God damn spiders."
"Big ones, small ones, fat ones, skinny ones, all of them. They keep me awake at night thinking about them."
"The idea that there is probably at least one hiding in my room somewhere at this exact moment freaks me the f*ck out."
"I once punched my sister in the face for putting a fake one on me."
"When I was a kid, I was going to take a shower and a daddy long leg came crawling out of the drain hole. I puked from the fear and didn't take another shower from the next 2 months."
"Spiders can all die in a fiery pit. They're all gross and disgusting and I hate them."
- aizen_vx
The Floor Is ... Crabs?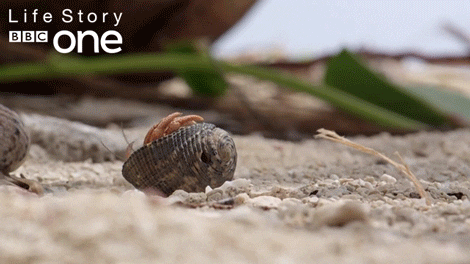 bbc one crab GIF by BBC
Giphy
"Bathing in lakes and seas."
"Once, as a small kid, I went for a swim in the sea only to discover that the ground was covered in small crabs."
"I'm not talking 50, I'm talking thousands of small crabs that would be everywhere where I put my feet down. I was stepping on them, they were scrambling over my feet. I couldn't touch the bottom without touching a crab."
"Now I hate to go swimming if I cant see the bottom."
- LakeTop7461
3:33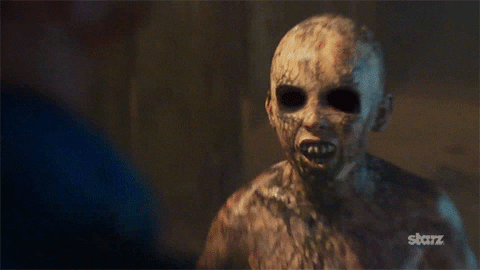 Scared Bruce Campbell GIF by Ash vs Evil Dead
Giphy
"It's bizarre, but it freaks me out when I randomly wake up at 3:33am or happen to notice the time at 3:33pm."
"I think it was some Exorcist movie when I was a kid. I just look the other way like 'nope not noticing this devil sht!' "
"The funny part is I'm agnostic."
"Mom was catholic, though, and quite nuts so this may have played a role in my legit fear of demons, even if rationally I don't think they're real... Probably."
- Otherwise_Flan_7854
Just Bots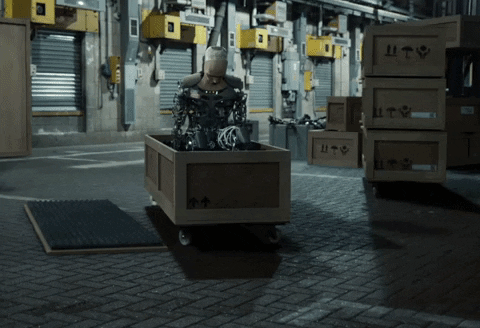 Robots Free Yourself GIF by The Chemical Brothers
Giphy
"The Dead Internet Theory"
"It's getting scarier and more obvious as we get older."
"The theory is that internet "died" somewhere around late 2016 to early 2017 and is being discreetly replaced by bots designed to selectively challenge or reaffirm your opinions to maximize engagement."

"This is also supported by the spread of link rot and content drift. Read up. It's not as tin-foil-hat at you might be thinking."
"People massively undervalue their intuition these days, and are quick to play the tin-foil-hat card when something like this is brought up."
"If something feels off, it usually is."
- Spxders
Fire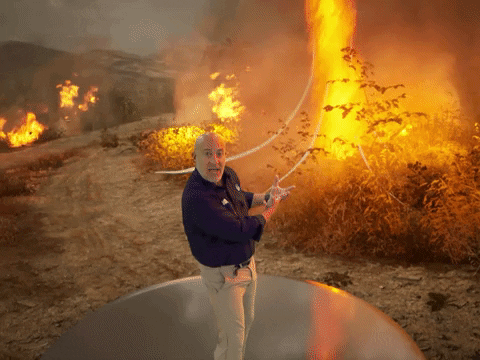 Virtual Reality Fire GIF by The Weather Channel
Giphy
"Bushfires. I live in a very bushfire-prone area."
"It was made super clear growing up how awfully terrifying fires are. They kill. It isn't quick and painless. An extremely intense wariness and fear of them has always been deep-rooted in my mind."
"Just the sight of smoke on the horizon makes me nervous. God forbid I see it on a hot and windy day."
"F*ck fires. So much."
- No-Acanthisitta423
Stairs Again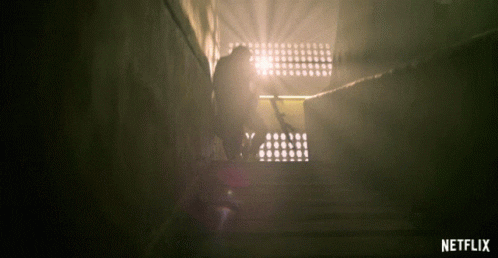 Chris Hemsworth Movie GIF by NETFLIX
Giphy
"Heights, glass railings, steps/escalators and especially around children."
"As a small child I fell backwards down a escalator and managed to catch myself before a point at which I probably would have died."
"It still scares me today. All I saw was the mall floor and glass railings as I fell."
"My ex husband had a little cousin that died on steps. It really bothered me - he was a gorgeous, happy little kid and I spent so much time around him."
"He happened to fall a day after we spent time with him."

- ChineseChaiTea
Welp ... Reddit has just given me a bunch of new stuff to lose sleep over at night. What about you?
Want to "know" more?
Sign up for the Knowable newsletter here.

Never miss another big, odd, funny or heartbreaking moment again.
Keep reading...
Show less
So I have this concept I call "Emotional Velociraptors" - they're the people that stay in your life testing your fences for weak spots after you've set a boundary.
Rom-coms like to frame it as one person being madly in love and the other just not realizing they're in love yet. It's determination, it's devotion, it's "true love" and so romantic!
Nah, it's totally disregarding your boundaries and your autonomy and collectively can we just ... ya know ... NOT?
Hanging around waiting for someone to be emotionally compromised so you can swoop in and "save the day" with your love is predatory.
"Wearing them down" until they say yes to a date is predatory.
Sabotaging their friendships and other relationships in the hopes that they'll "fall back" to you is predatory.
Not romance. Raptors. Now cut it out!
Reddit user MysteryScallop asked:
"What do people need to stop romanticizing?"
And hey, would you look at the very first response, it's our good friend Rom-coms!
But they're not alone here. This list is full of messiness, take a look.
Rom-Coms Need To Be Stopped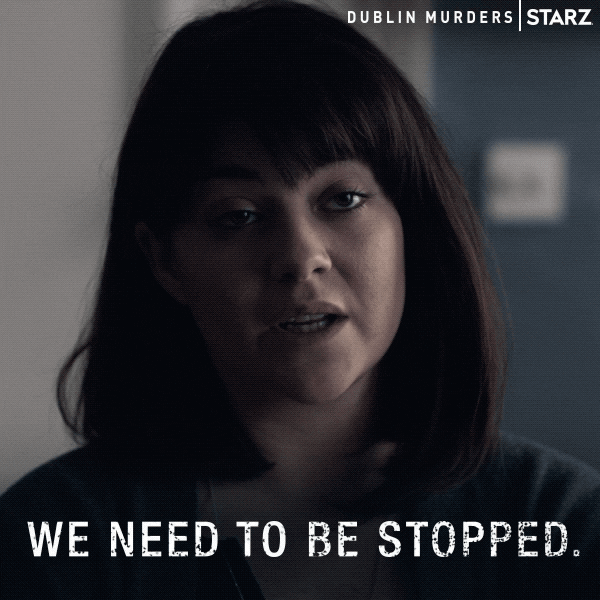 Bbc Starz GIF by Dublin Murders
Giphy
"People dropping all their own goals and interests for someone else. Yes, the plot of standard rom-com."
- Mattie725
"Which brings us to stalking. Also romanticised in rom-coms."
- CozyCauldron
"This!"
"It's scary how people in these threads I see are sometimes just like 'no this is so romantic' and 'oh look at their relationship progressing' while I'm like 'no wtf?! this is the behavior of a crazy person that I wouldn't want anything to do with in real life ever!' "
"Doesn't just go for stalking, goes for a lot of things really. Rom-coms/dramas etc are good at romanticizing these really weird and super unhealthy things."
- thanhpi
"Do you know the series 'You' on Netflix?"
"The protagonist believes he is the hero of a romance. Just watch the trailer, I love it. It's relevant."
- koi88
Manic Pixie Superpowers?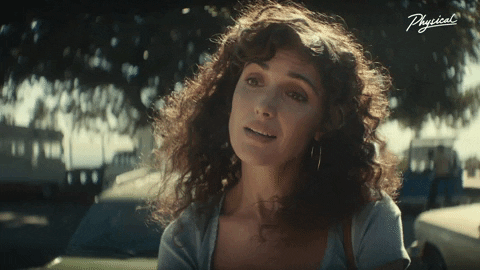 Sarcastic Rose Byrne GIF by Apple TV
Giphy
"Mental illness is a serious condition. Having one does not make you cool, unique, or insightful. It's a disaster."
- Pretend_Drink5816
"The people who call ADHD a 'superpower' are just flat out wrong. ADHD is super debilitating overall."
"While there are some things we can do 'better' than people who are neurotypical, overall ADHD is extremely hard to manage and often can destroy a person's home life, school and/or career."
"Things aren't structured for us. At all. It's really hard to function."
- deja_geek
"Some individuals go as far as fetishsizing people with mental illness and its disgusting. That Manic Pixie Dream Girl is suffering."
- [Reddit]
"Some people called my autism a 'superpower' because smart or rich people also have autism and are really successful (Elon musk, Bill gates etc).but their superpower isn't autism, it's being a rich white guy."
"People don't seem to realize what Savant Syndrome is or what privilege is and just believe everyone with a mental illness or disability is some secret untapped genius, which is not the case."
"I don't have a 'superpower' and am not incredibly smart, what is different is my breakdowns which aren't fun believe it or not."

- Yuri-Bad
Followers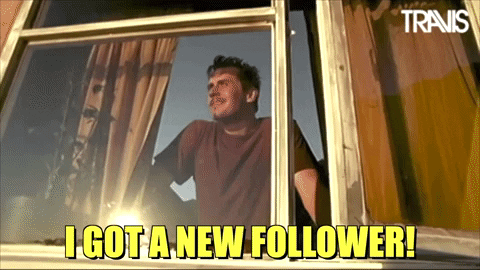 Social Media Reaction GIF by Travis
Giphy
"Having Followers."
- gor8884
"I had an acquaintance tell me that he really liked this guy he had gone on a few dates with, but the the guy had less than 1000 Instagram followers, and he saw that as a red flag."
"We were probably 19/20 at the time, in college. This guy was obsessed with social media appearances. He would only post photos of himself with people who he deemed attractive enough."
"Once my roommate, her other friend, him & I all went out. He knew my roommates friend on the same level as me, just acquaintances. No real connection."
"The friend is super pretty; she looks similar to Shay Mitchell."
"He asked to take a photo with her so he could post it on Instagram and didn't even ask my roommate who he is ACTUALLY friends with or I to get in it LOL."
"HE was definitely the red flag in that relationship."
- rahws
"Real" Fathers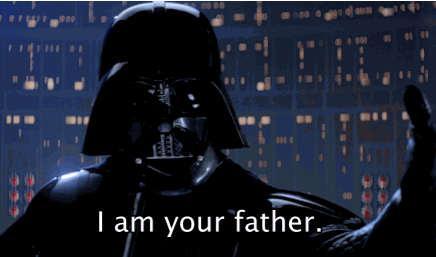 darth vader father GIF by Star Wars
Giphy
"My wife's ex-husband has documented schizophrenia, bi-polar and is a drug addict with a severe alcohol problem. He's also assaulted multiple people and posted pictures/bragged about nearly beating an old man to death at a gas station because he 'talked to his woman.' "
"People liked to romanticize him as just 'protective father.' "
"We lived in absolute fear anytime he got to see the kids. Would they come back with bruises, night-terrors, talking about strange people and places?"
"Or the week-long headaches with their clothes smelling of marijuana and having strange stains on them. What would go wrong this time? Or...would we even see them again?"
"Would he fly off the handle this time and beat or abandon them? Would he do what he's threatened and leave the state?"
"It's absolutely terrifying. The late night/early morning messages that didn't make sense, had him half-naked outside doing God only knows. The video chats of him being drunk or high."
​"It took years to get him cut off completely, all due to the f*cking lie that 'children need their "REAL" father.'
F*ck. That. Shit. Sideways."
"No, they don't. Especially not if he's a dangerous maniac and they have a Father (ME) and only wants to love and protect them."
"He wasn't 'protective, he was violent. It cost nearly $10k and took ~5 years but he's finally been cut off."
"It only happened when he tried to break in, armed with a gun, drunk at 3am. He was caught a block away waiting for us to come out."
"Why? To be a real father and 'check on his children... with a loaded gun. The letter he wrote that they confiscated off of him that night really told what he wanted to do."
"We've since moved, and it's taken over a year of no contact for us to finally not be looking over our shoulder every second. Mental illness is awful and the man truly needs to be locked up, away from the general population with long-term care."

- importvita
Caught Up In The Game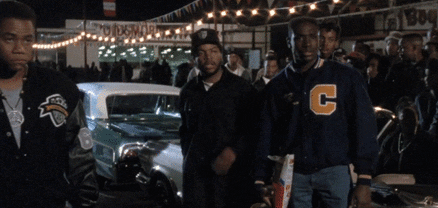 ice cube film GIF
Giphy
"The 'gangsta' lifestyle and all that it entails."
"I grew up in Oakland and have witnessed far too many of the people I grew with get caught up in the game. Roughly half of the guys from my former neighborhood are either serving life sentences or were killed."
"I grew up in the 80s, but it's even worse now."
- frog_without_a_cause
"We've been glorifying lawless rebels who make their fortune through strength, cunning, and weapons since the start of time."
"Gangsters are just the modern version of outlaws, bandits, pirates, treasure hunters, and explorers. They answer to no one, they don't take any crap, you don't want to cross them, and the ones we idolize (whether real or fiction) are the ones that do that and succeed."
"We overlook the many, many examples of it being awful and focus on the few that show it being way better than our sh*tty boring, repetitive lives where we lack so much freedom."
- BillyPotion
Seriously Serial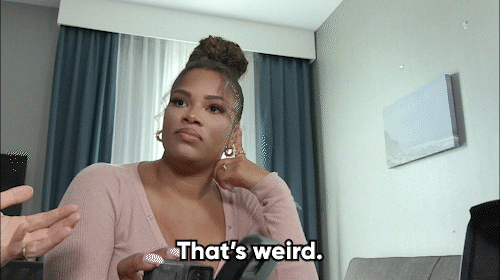 This Is Weird GIF by Catfish MTV
Giphy
"Serial killers."
- TheSmegmatician
"And putting details of what they did all over the media, giving them additional fame. A comic I can't recall the name of said 'I know more about Ted Bundy than I know about my family.' "
- tactfulvulture
"Ted Bundy legit got hundreds of love letters from women in jail. Really strange why women would find a person who specifically murders only women attractive."
"Humans are certainly bizzarre."
- Noob_master_slayer
"Last podcast on the left does a really good job of showing how these guys are actually just massive losers that turn to killing because it's the easiest way they can be good at something."
- nurplethepurple
"You can't possibly be a "fan" of any serial killers they talk about, because they make it very clear what pathetic and horrible people they all were."
"I absolutely loved their Charles Manson episodes. 99% of Manson-related media makes him out to be some criminal psychopath mastermind."
"LPOTL makes him out to be a horny little conman troll who had no f*cking clue what he was doing and made a bunch of choices out of sheer panic or stupidity. There's no glamour there."
- GaimanitePkat
It's Just A Job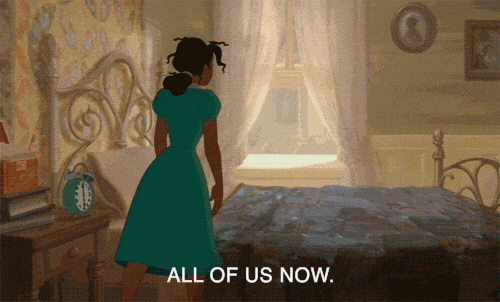 Tired Presidential Debate GIF by INTO ACTION
Giphy
"Overworking."
"My coworkers tend to make it a competition to see who can make the most sacrifices for their career. Who puts in the most overtime hours? Who does things off the clock for work more? Etc"
"It's bullsh*t. I have a life and a family I want to prioritize."
- Disastrous_Emu_3911
"Saying that you work a lot isn't the flex most people think it is. Unless you're rich or you work for yourself, you're basically admitting that you're sacrificing your life for someone else's gain."
- haloarh
"I can see when everyone on my team logs in and out."
"It's super common for people to start working at 4-5am and stay on until 10-11pm. I see work getting submitted at 2am. I see people logging on during weekends."
"One person even worked on Thanksgiving."
"It's like they don't know how to occupy themselves if they're not doing their job."
- Firate
Hot People Can Be Evil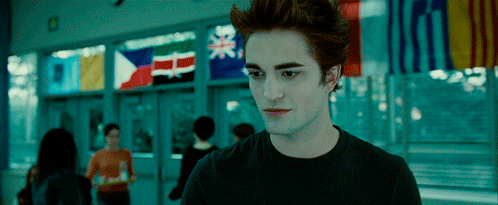 bella swan twilight GIF
Giphy
"Attractive people doing harmful things."
"People shouldn't get a pass to do toxic and rude things simply because they're attractive. Why do I see serial killers and toxic partners get romanticized simply because they're hot?"
"Why does that make their horrible actions somehow badass and charismatic??"
- Basic_Material
"Back when the Boston marathon bombing happened one of my friends on Facebook started posting a bunch of pictures of one of the bombers, talking about how she would have dreams about him and how obsessed she was with him."
"I straight up blocked her after the second or third time because I couldn't get over how messed up that was. Dude killed and maimed multiple people, his objective attractiveness became absolutely null at that point."
- WhoIs_DankeyKang
"Ugh Twilight absolutely romanticizes this!"
"It's NOT ROMANTIC that a guy breaks into your bedroom at night and watches you sleep. It's not suddenly less terrifying because he is hot."
- Trueloveis4u
Yandere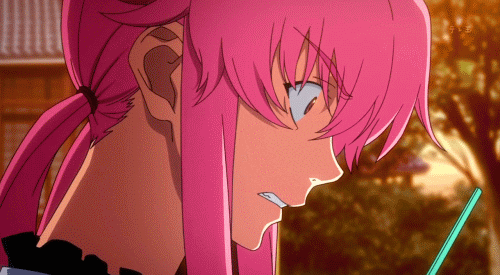 mirai nikki gasai yuno GIF
Giphy
"In the anime community, can we please stop with the premise of a 'Yandere,' where someone is so obsessed with someone that they'd go out of their way to hurt other people that person falls in love with."
"I once had a girlfriend in college tell me entirely seriously that she had killed someone before and would physically harm the person I went out with if I ever went out with someone else."
"It was terrifying. It led to me having a fight with another close friend before finally mustering the courage to break off the relationship."
"She's been out of my life for three years but she still causes me issues with relationships to this day (for a few other reasons as well)."

"Not once did I think it was hot to have her earnestly threaten someone else. F*ck that."
- AverageMormonGamer
It's Not Organization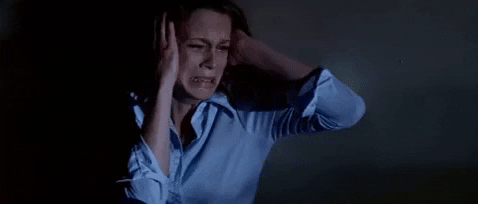 Sobbing Jamie Lee Curtis GIF by filmeditor
Giphy
"OCD."
"It's not quirky or funny when I'm late for work because I had to back upstairs to check that the gas stove is off for the fifteenth time because I can't stop envisioning the whole building blowing up."
"I literally stand frozen to the spot trying to fight the urge to go back when I KNOW I CHECKED but the intrusive thoughts are too upsetting to deal with."
"OCD isn't being cute and quirky organized."
"For me its believing that people will die if I don't check again. Again. No again."

"Even if it hurts me. Again."
"I watched a TV series called Whitechapel where the main detective has OCD. There's a scene of him flicking his office light switch off and on repeatedly whilst screaming his head off desperately wanting to stop."
"That is exactly what it feels like for me."
- UnspeakablePlants
"Howie Mandel talked about this on Conan's podcast the other week."
"As an example, he said he'd miss business meetings getting stuck in a loop of checking that the front door was locked for hours."
- ispysomethingorange8
What does it say about us as people that almost all of these were related to the ways we glamorize our own destruction?
I know I came hard for rom-coms at the beginning, but let's be honest this list is kind of disturbing. What's more, I'm sure you all have things you could add here.
So let's talk about them. What dangerously romanticized thing would you add to the list?
Want to "know" more?
Sign up for the Knowable newsletter here.

Never miss another big, odd, funny or heartbreaking moment again.
Keep reading...
Show less
Moment of honesty: some connections are just NOT worth it.
Friends are in your life for 'a reason, a season, or a time' ... and some of you should have called time a whiiiiiile ago.
Reddit user 'Jojosiwasbadussy' asked:
"Hey people of Reddit what was the 'hell nah I'm out' moment in a new friend group?"
A good chunk of us will read through these answers and see situations we recognize. Some of us will see situations we tolerated, or made a different choice in.
We're going to talk about your experiences at the end, first it's time for Reddit to get all red-flaggy.
Want to "know" more?

Sign up for the Knowable newsletter here.

Never miss another big, odd, funny or heartbreaking moment again.
Keep reading...
Show less
There are few things in the world as surreal or unsettling as the sudden realization that you need to get away, and you need to get away now.
That building dread, rush of fear, and jolt adrenaline is one of those things you see in movies, or you hear talked about in self-defense classes, but there's nothing like experiencing it yourself.
In a perfect world, most of us would only feel it if we wanted to in controlled environments like haunted houses. But we don't live in a perfect world and sometimes life gets ... terrifying.
Reddit user the-70s-kid asked people to talk about it when they posed this question to Reddit:
"What is Your Most Terrifying 'We Need to Leave, NOW!' Rush of Fear You've Felt?"
So you know how sometimes you almost wish people were LESS open and honest? Yeah...
Keep reading...
Show less
"How does someone so sexy be so damn repulsive, babe?" is one of my favorite lyrics from one of my favorite criminally underrated TV shows, Star. It's from the song Ain't About What You Got (a song which was originally for Ariana Grande, so it's got some vocal leaps) - which basically is the soundtrack to this article.
(Honestly, since Brittany O'Grady is having a moment right now, I'm hoping people will go back and watch. It's got a convoluted plot/dope soundtrack combo, Queen Latifah, multiple murders, some of the strongest hoop earring game ever put on screen and a series ending that made me want to flip tables. It was like Sopranos but with Black & Brown people and the music industry.)
Reddit user rock4lite asked:

"What instantly makes a man unattractive?"
Now listen, I'm not gonna tell you to go grab a notebook or the voice note app on your phone because you're about to get some mind-blowing new knowledge.
You're not.
Most of this boils down to Wheaton's Law.
"Meme Level Advice"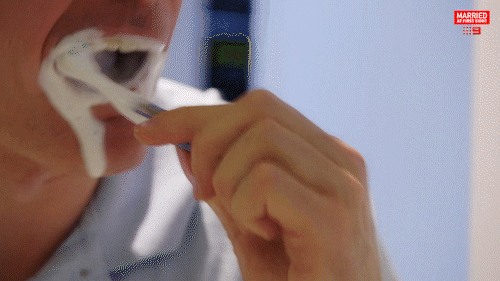 Channel 9 Brush GIF by Married At First Sight Australia
Giphy
"People do not understand how much basic hygiene can make a difference."
"I've been told by incels on this site that 'brushing your teeth, wearing clean clothes that fit, and having good posture is meme level advice and none of that matters.' "
"Well, let me tell you that the folks that actually get in my pants don't think that's meme-level advice. Basics, like clothes that fit and non-stinky breath, can go so far in making anybody way more attractive and approachable!" - LikelyNotABanana
"They consider it meme-level advice because that's what everyone constantly tells them, because they desperately need to do it. If they didn't keep brushing it off dismissively people probably wouldn't say it so often."
"If you ask someone for dating advice and they even mention these things, you absolutely need to do them. I have NEVER heard that said to anyone except to gently suggest they need to wash their ass and not dress like a slob."
"If their argument is 'i dId tHoSe tHiNgS bUt i sTiLl cAnT gEt a dAtE,' they're deliberately ignoring the fact that those things are the bare minimum and that they will still need to put in effort beyond that. Dating advice goes into far more detail elsewhere. No one is even pretending that basic hygiene is a silver bullet to getting laid."
"If someone's dating advice to you starts there, it's because YOU need to start there." - xxpen15mightierxx
Let People Talk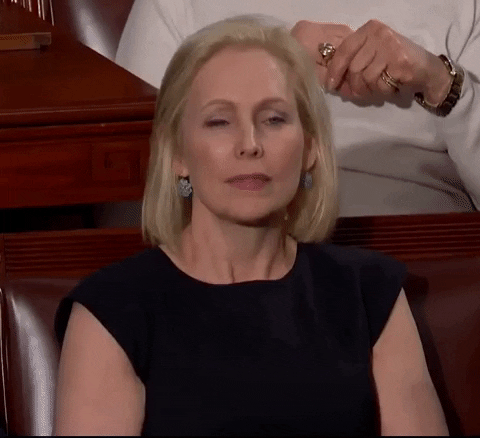 Deep Breath Sigh GIF by MOODMAN
Giphy
"Speaking over me or others, it's not hard to be polite" - n3rd365
"The men of my boyfriend's family all do this constantly."
"I'm not sure it's possible to speak an entire sentence while having dinner with them. It's so discouraging."
"I've always felt very bad for his mother, being the only woman, and never being heard by her own sons/husband." - assortedolives
"I came here to say this. Speaking loud in general is unattractive to me - then when it's OVER someone else, it makes it so much worse." - SunyBunny420
"This is huge for me. I met my current boo because my date brought him along."
"Date kept speaking over his friend and me. The friend was a good listener and great conversationalist. I ditched my date for his friend and we've been together 3+ years." - karmabuchamama
Ex Factor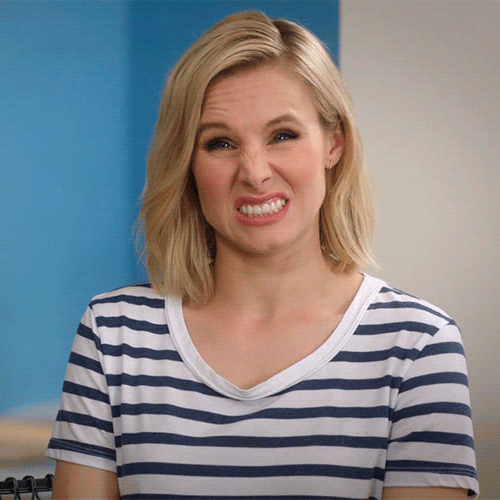 Season 1 Nbc GIF by The Good Place
Giphy
"When someone seems to only have 'crazy exes' ... you should run away before the sentence is over." - lurkinarick
"Honestly, bashing multiple exes at any time (there should be zero bashing for the first several dates because honestly idk you well enough & will just assume you're a dude who plays victim 24/7)."
"Once I've gotten to know you better it's okay to open up about a bad relationship or two- but frankly you should be able to not get overly emotional about it (like don't resort to name-calling or mean-spiritedness) or else I'm gonna assume you have not dealt with the fallout."
"I never trust a guy who acts like he's a 'crazy magnet.' Dude, you're the common denominator here, not them." - Crankylosaurus
"A guy once said 'you can't polish a turd' about his ex/kid's mom during a pre-date video chat. I was so put off that I cancelled the date almost immediately after." - science_v_romance
Cruel Is Not Cool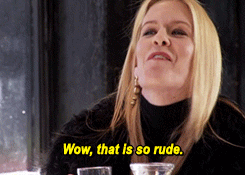 Rhony GIF
Giphy
"Being mean to appear cool." - azcntn
"I know this dude who is like a solid ten in all departments. I constantly joke that he's gonna steal my man, my mom, and the f*cking cats too."
"But the other day he was sharing his rebound stories and kept talking about he was gonna 'break hearts' and 'ruin her.' "
"I was like...bro eeeeew never let a woman hear you say that. You just turned into a sack of potatoes!" - RunanD
Pinnochio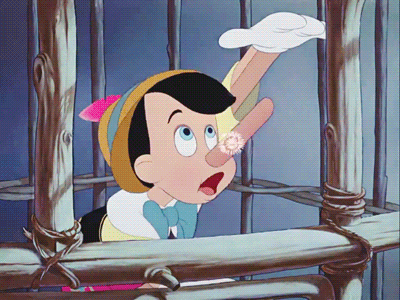 disney classic GIF
Giphy
"I remember I dated someone who would just lie to make himself sound cool."
"I remember I realized it when his coworker was telling a hilarious story that I thought happened to my boyfriend. I instantly had this pit in my stomach. Biggest turn off." - makopinktaco
"There's nothing worse. Especially when there's a certain crowd or situation that brings it out. Like chill bro it's not a competition." - Coyote__Jones
"Yes. There was man I thought I was the most solid and reliable and hot as f*ck dude I'd ever met…I found out he'd been lying to me for a long time and it didn't take long for me to be turned off by him."
"Now I see his face and where I used to get all bothered (in a good way) I now just am annoyed and the word 'Coward' flashes across my brain."
"he knew lying was the only way I'd even meet him for coffee to date him. Had he been honest at first I'd never had met him for coffee, much less integrate him into my life, have each other's kids become family to one another, etc."
"He could've chosen to be honest after the initial meeting, too. Instead, he chose continually to omit info, and then as we got to know each other he had to lie more and more to keep me in the dark and maintain his original lie, and then he started lying to to cover other things up (things that were different than the initial lie but rooted in the same kind of bad behavior he consistently engages in.)"
"And then when our conversations about our histories and exes got to a point where he clearly needed to be honest and there was no more hiding to be done, he would suddenly go cold shoulder and stop being supportive of me. Eventually he resorted to gaslighting and subtle psychological abuse in order to make me shut up and not ask him questions, and so he could just keep seeing and flirting with his exes behind my back off and on."
"Nope. Never again." - Logical_Director_280
Table Manners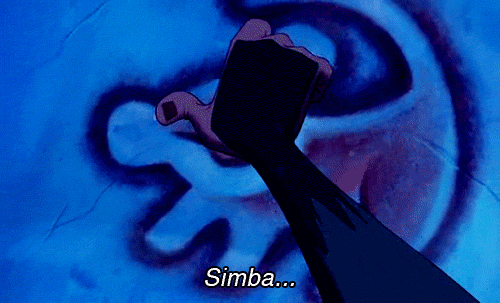 the lion king simba GIF
Giphy
"I remember a date I had with a guy almost 25 years ago."
"I remember it because we went out to eat at a local pizza restaurant. In the time it took me to eat half a slice, he had vacuumed up the rest of the pie which included loud, open-mouth chewing and belching."
"Chunks of food landed on his shirt. There were snuffling sounds as he shoved food down his maw. I don't remember anything else about that night but his disgusting method of eating. Total deal killer."
"I saw one of our mutual friends last year and she mentioned him. She told me he was heartbroken I never went out with him again and took it really hard at the time."
"I wasn't mean or anything and I never knew he felt so strongly about me. Absolutely no clue."
"But if that was the case, then that means he was probably on his best behavior that night. I can't imagine what worse manners might have come out if I'd seen him again." - DemonaDrache
"Friend of mine went on a date with a bloke in Uni who ordered pulled pork, and ate it like he'd not been fed in months. The moment my friend realized it wasn't going to work was when the guy looked up at him, and he had a smear of BBQ sauce on his forehead like Simba in the Lion King." - TheeAJPowell
Alpha Awfulness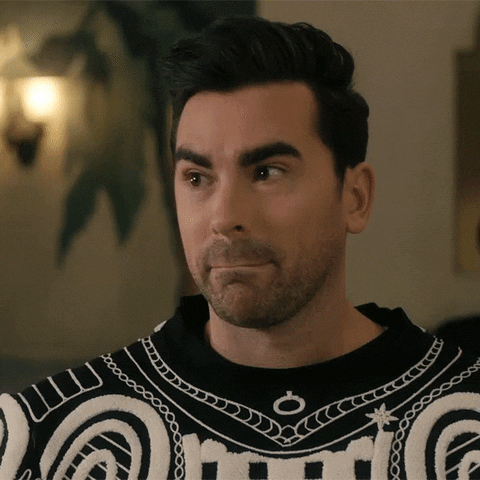 Schitts Creek Ok GIF by CBC
Giphy
"Anything related to "alpha male" bull."
"If you tell me you're an 'alpha male' I will assume you have no personality, low self-esteem, are rude, abrasive, self-involved, and terrible in bed." - WrongRedditKronk
"I once had a dude I was actually kind of interested in refer to himself as an "apex sexual predator." I was no longer interested." - newyne
"Last week, I finally mustered up the courage to strike up a conversation with my gym crush after months of glances and smiles."
"He shared his Instagram, which was 'alphamale(his name).' Got over the crush so fast, there was some head-rush." - Biaatchandahalf
Glory Days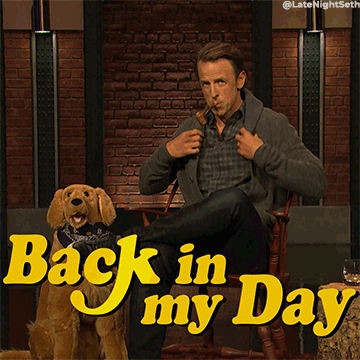 Seth Meyers Smoking GIF by Late Night with Seth Meyers
Giphy
"Talking about how hot they used to be like this coworker of mine does."
" 'I used to bike 10 miles a day, do 200 pushups in one go, and I even used to have that V cut, you know...down there.' "
"I'm just trying to send this email, Doug. Please leave me alone." - After-Collar-4582
"This is hilarious."
" 'So I'm not hot but I used to be which means I stopped putting work into myself and you should find that attractive.' "
"WHAT????" - refrainsfrompartakin
"Oh my god, people bragging about how fit they used to be is so obnoxious. Like cool, I used to have breakfast but I ate it." - rileytrodd
"A guy I went to college with would tell anyone who'd listen that he was a swimmer in high school and kept a close up photo of his abs on his phone."
"I can't tell you the number of times I've said, 'Yeah, you've already shown me that photo. Good for you.' " - Justaregularderp
Break Stuff!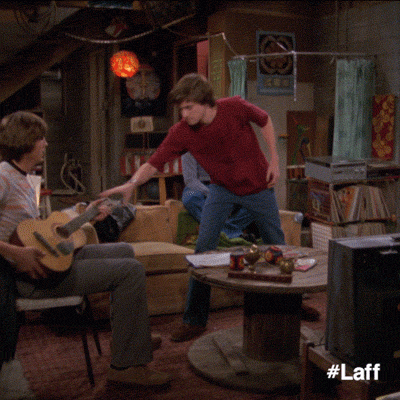 destroy that 70s show GIF by Laff
Giphy
'Being destructive particularly when other dudes or other people are near by. Breaking things on purpose, hitting things that shouldn't be hit like walls or windows or destroying other people's art/property."
"It doesn't make you cool or strong it makes you a wasteful jerk I won't invite back into my life ever again."
"Mostly this came from stories from friends about their friends, stuff I've seen online and personal experiences with my brother."
"I was the only girl in a group of 5 guys when I was like 8 or 9 and all of them were super destructive when they all got together. Otherwise they were great."
"I had a crush on one of them but he was being destructive (I don't remember what he broke) and I quit liking him."
"Also my ex boyfriend's 'friend' destroyed a lot of his stuff, and he'd let him. Including a painting I made my ex for his 16th birthday."
"I was really proud of it and if he didn't want it he could have sent it back." - LessEnthusiasmPlz
Long story short, just calm down, relax, and be cool.

I believe in y'all!
Keep reading...
Show less