Some of us just love the more scandalous moments in life.
They can be too far and few in between.
But when they come around, they always provide a good story.
Who doesn't love great mic drop action?
There is such freedom in embracing the... "I did that. And what?!" mentality.
Try it sometime. Within reason, of course.
Redditor Eyeso-pain- wanted to discuss everyone's scandalous moments of pride without care, so they asked:
"Redditors, What's the most nsfw thing that you have done and don't regret?"
Just telling a cold, hard truth is my mic drop.
Felt good.
Let's Chat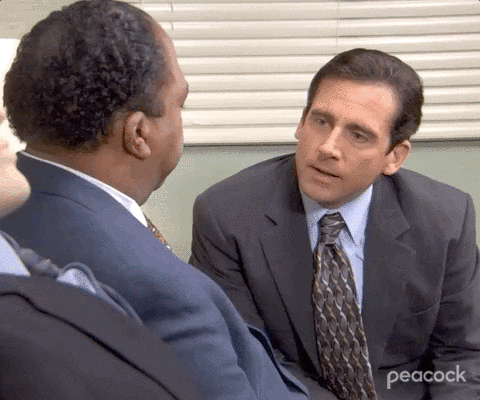 Pay Me Season 4 GIF by The Office
Giphy
"Talked with my coworkers about our salaries."
ThaBossnian
"In all seriousness in the US under the National Labor Relations Act you have the right to discuss your salary with your coworkers and (legally at least) HR can't do a damn thing about it."
elementus
Hey Ladies
"This is tame but funny. Worked at a call center with other cubicles all around me. I went online to try and interpret a dream I had the night before. I typed in what I thought was Dreammoods, which is a dream dictionary but I must have skipped a letter because nude Dream girls started popping up on my screen and I could not get them to stop. It was rapid fire pop ups of Naked dream girls. LOL. I died."
RedHoneyBadger6
Smoking Hot
"I was living with my sister and her husband while in college (they lived just a few blocks from the school) one day while they were gone my gf came over wearing a sexy outfit. We were in the living room, making out furiously. She had just taken her skirt and top off and I heard a key in the lock."
"I was still dressed and booked it into the kitchen like I was grabbing sodas from the fridge and engaged them in conversation while standing in the doorway between the kitchen and living room as she quickly got dressed out of sight."
"She looked smoking hot in that outfit, and that was the sexiest thing she'd ever done until after we got married."
Storyteller678
NDA
"Slept with a hotel guest all over the hotel and it was caught on camera, including on the clock. Because of the NDA we all had to sign, and their post on Instagram about how marvelous the hotel was to their following, I got away with it. But it was a funny meeting where my remediation was 'don't ever freaking do that again... but nice job.'"
DrJOsterman
I like Home Depot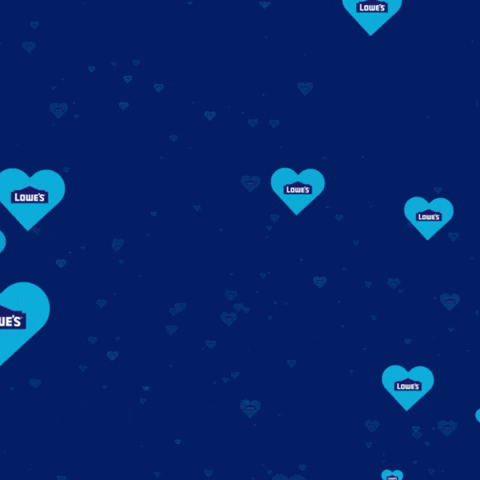 Heart Love GIF by Lowe's Home Improvement
Giphy
"Had sex on the dishwashers in receiving at Lowes, with my fling at the time. That fling and I have been happily married for 12 years."
glittereddaisy13
Let's Play
"Went to a pro dominatrix. I apparently didn't regret it since I'm seeing her tomorrow as well. Honestly it was a lot more chill than I expected. She was more than happy to just talk. Genuinely seemed like a nice person which put me at ease. I think it was mostly what I expected..."
Project_Legion
It Was Fun
"Was flirting with this person at work for a really long time but never did anything because work relationships are just too much drama. One day the power went out and I used a flashlight to get to the water machine in the big, infrequently used storage room that it was kept in."
"I'm sitting at a desk in the corner, reading my phone in the mostly dark, enjoying the quiet like a weirdo when she wanders in. We talked a bit and joked that it would be fun to go in the closet and have sex and if we thought anyone would find us. It was fun and no one found us."
Nippon-Gakki
48 Hours
"When I was in the army I decided to take a bus home from central Texas to northeastern Pennsylvania. It was a 48 hour trip. Somewhere south of Washington DC a woman gets on the bus and sits next to me as it's the only available seat. We start talking and hit it off."
"Later that night when it was nice and dark we sneak into the bathroom on the bus and get it on. We were supposed to get together later in the week but plans fell through. I heard from her once after that when she mailed me a letter with a photo of us someone took for us. I never heard from her again."
solemn_penguin
Plus 2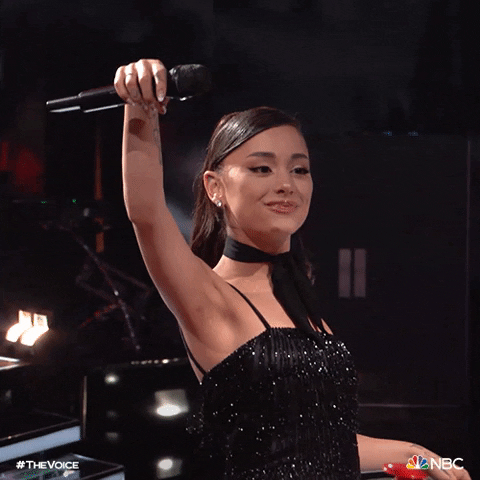 Ariana Grande Singing GIF by The Voice
Giphy
"My fiancée cheated on me 2 weeks before the wedding. I shagged both of his brothers no regrets."
rowenaravenclaw0
As savage as that move is... should y'all be married?
Do you have any stories to get off your chest? Let us know in the comments below.
Sometimes we do things that have to be done.

And some of those things live in life's gray area of right and wrong.
What comes as a surprise to some is when we don't care if we're wrong.
We may still technically be in the right.
But morally and ethically, there may be some issues.
But still, many people don't care.
Redditor BirdyPizzawanted to see who would fess up about some of the worst things we're responsible for but have no shame.
"What is the darkest thing you have ever done and don't regret?"
I've stolen from department stores that overcharged. I was arrested. I didn't care. So there...
The Grief
"Five years ago my dad suffered a catastrophic stroke. Left paralyzed and robbed of his speech and ability to communicate he was a shell of the once vibrant, charismatic man he once was. He was moved into skilled nursing where he lived for nearly two years, he was miserable."
"On my last visit I told him it was okay if he wanted to leave us, that we would miss him but he should go. A week later I received the call that he had passed. Instead of immediate grief I felt relief. Relief that he was finally free. The grief came later and I still miss him every single day."
theroadtoeverywhere
Things Missing
"Got into a car accident and had to stay with my mom for a couple days to figure out what to do. Went back to my apartment (I had two roommates) and everything was missing from my room. Long story short one of my roommates had everything hidden in her room."
"I called and told her the things were missing from my room and she came up with a lie that a couple girls came to look at my room (I was moving out bc of the accident, long story) and that they must have taken my things. She had everything I owned. Including my grandmothers perfume bottles, stuffed to the back of her closet, under her bed, behind her dresser etc."
"So I packed all of my stuff up. Then took a giant black garbage bag and stuffed as much of her closet in it as I could. Took it to the middle of nowhere, dug a hole and burnt it. She called screaming at me that her stuff was missing. I told her the two girls must have come by and taken her stuff too."
udntsay
Violence
"I hit my uncle left right and center when he was trying to choke my father to death. I was 16 years old at that time, a very skinny girl. I beat his face neck and every part of him that I could target with so much intensity that my knuckles turned blue the next day. I had an animalistic rage that day trying to help my father get away from his death grip. I hate my uncle even today."
"I got anger issues because of growing up around him. And I don't regret beating him that day at all. He was physically abusive to his wife as well. One fine day, his wife retaliated by beating him blue with a stick. And he stopped being physically violent towards her post that."
avadakebakra
Danger
"A neighbor like 10 years ago was neglecting their dog badly in the heat. The dog escaped often and ended up at the shelter a lot. One day she jumped the fence and got her tie-out cable stuck on the fence. (She was not in danger of choking.) Neighbor put her on a 3-foot-long cable tied to a doorknob, no water, 90 degree day. I let some kind folks steal her, watched the whole thing and said nothing to stop them."
Oh-Oh-Ophelia
Goodbye
"When my father was dying and in pain I was the one who told the doctors he had been through enough and we couldn't see him suffer anymore. Doctor injected him with something, I assume a morphine mega dose and he passed peacefully moments after. Euthanasia may not be legal in UK but compassionate doctors know what's what. I don't regret it because my pa made me promise I would have his back when he got sick or old. I'm sad he got sick and never got to get old."
Express_Evidence_23
That is a lot of mess. But sometimes we have to do what we have to do.
Toxic
"One of my ex best friends in high school was a real narcissistic lunatic. Had so many egotistical fantasies about what he deserved but I remained his friend because we met through my close friend (his girlfriend). As I started realizing what a terrible person he was I convinced him to go after his fantasy of a harem by asking to add a 3rd to their relationship, that led to a fight between his gf."
"I called her about it and asked how she felt about him adding someone to their relationship and about him sleeping with her. She said she knew nothing about that and started crying because he cheated on her. I basically helped orchestrate their breakup and have no regrets. She is happy with her first child now and he is in a toxic af relationship with 3 kids, 2 of which aren't his and his partner is 8 years older than him."
skijeng
My Buddy
"Had to make the choice to take my dad off of life support after he got Covid this year. He was sedated for a couple of weeks and one of his lungs collapsed and I couldn't watch him fall apart anymore. My dad was a bulky dude. Constantly did a lot of outdoor work and to see him bone skinny and have no muscle left killed me and I knew even if he somehow got through it, he would have been so miserable and depressed in that state he was in. I don't regret it. I think it was the right thing to do by him. I'll never not miss him though. That was my buddy."
CarterS20884
The Ruin
"Turned a close friend into the fish and game. He would poach mountain lions and bears. His whole family would literally shoot them and leave them. He would brag about it. I couldn't stand it and felt that I needed to stop him. He's in prison and so is his uncle. I know I ruined his life but he was literally killing so many mountain lions and bears."
Donkey-Puncherr
School Daze
"In middle school, there was this group of boys that would corner me in the hallway and try to scare me. I was the perfect target for these little b**tards. I was short, skinny, and had (and still have) and anxiety disorder. One day I just had enough, and asked a friend if I could have an extra pencil, sharpened it as much as I could, and when I saw one of them in the hallway, I stabbed the hell out of his leg. Sh**head got what he deserved."
leserolith3
Hey Buddy
"Had to make the choice to take my dad off of life support after he got Covid this year. He was sedated for a couple of weeks and one of his lungs collapsed and I couldn't watch him fall apart anymore. My dad was a bulky dude. Constantly did a lot of outdoor work and to see him bone skinny and have no muscle left killed me and I knew even if he somehow got through it, he would have been so miserable and depressed in that state he was in. I don't regret it. I think it was the right thing to do by him. I'll never not miss him though. That was my buddy."
CarterS20884
spooky dooky...
"Turned off the lights in the school bathroom and left while people were in the stalls."
DespairGarden
"I used to work at a place that had those motion sensor lights that automatically turned off after a certain time period. You'd be taking your time with a leisurely dump and the lights would go off. But the stall blocked you from the sensor so you'd be stuck pooping in the dark. We called that a spooky dooky."
smallof2pieces
Horsey Time
"Paid £250 quid for a horse off an acquaintance that had been suffering from various ailments, been a bit neglected and couldn't even lay down to sleep any more and then moved the horse to a different yard and had her quietly put down a few days later to end her suffering."
littlevivid
"the new mate"
"Some people were bullying the new mate at school, and one day he was crying on the floor. I asked him for the name of the boy who made him cry, and I punched the guy, his nose was bleeding. Now, 'the new mate' is still my friend, after 10 years!"
AlecInnefable
He's Out
"Stabbed my own hand and blamed it on a kid I hated in kindergarten. He was a bully and would constantly flip over the girls' skirts as well as steal my f**king food, so I decided he gotta go. Got him expelled from that school."
AVGwar
For Vodka
"Not much darkness really compared to other comments but, Used to house sit for this 32 year old woman when I was 16, she would leave me cigarettes and told me to do whatever while she was gone to the liquor store usually and she came back and had me drink Svedka with her. Ahh memories."
TerminalReaper
Ruined
"I was on a jungle gym in 3rd grade running from this kid that bullied me. I let him talk crap to me until I saw a monitor and screamed and threw myself off of it. I got minor sprains and cuts and told them he pushed me. The hall monitor backed it up from the limited interaction they had seen and the kid got expelled. I remember his dad's face (token military man) and the pure anger on it in the office. I often think of how dumb I was. I could've been really hurt and might've ruined this kids life."
Entertainer-Budget
Blocked
"Left my ex, knowing he would be homeless when I kicked him out. Grabbed up all of his things and dumped them at the store he was working at with his friends. Told him I never wanted to see him again, and left (and blocked him on all forms of social media) and i haven't seen him since."
Pear_Jam2
Dark Days
"Being an addict. It was the darkest time of my 30 years on this earth. I don't regret it in the sense that I was happy as an addict, but it made me the strongest, most resilient person I know. 6 years sober and counting!"
hangingonforyouu
Wow... we really are a dark and secretive people.
Sometimes we gotta do what we gotta do.
And when we do... it may not be the most sophisticated or ethical choice.
We've all done things we're not proud of.
And some of those things were straight up wrong.
Wrong... but necessary.
The truth is, we're all human and that means we all cross a line now and again.
That can be how kharma is delivered.
Redditor MoKittty wanted to hear about what people have no shame in admitting, though maybe they should.
So they asked:
"What is something that you did you are not proud of but you don't regret doing it?"
When I was a child. I stole money from the church collections for pizza. I was an altar boy. Come get me Jesus.
"in his"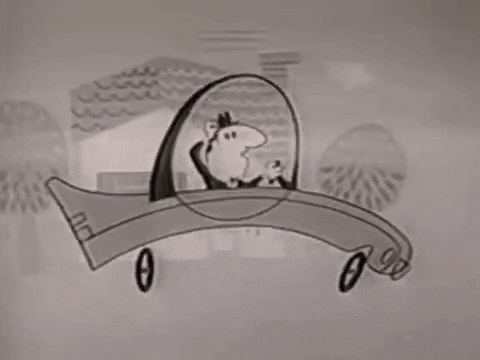 Gas Station Animation GIF
Giphy
"When I was 16 years old, a nasty neighbor left the air out of all my car tires because I had parked 'in his' public parking spot. Right before he left on a vacation trip, I replaced his gas cap with a 'locking gas cap' and threw away the key. I feel bad about that, but not too much."
odirio
The Crush
"I was being harassed by a boy in church. It went on for weeks, but that horrible 'he's got a crush on you' bs they tell little girls. I was about 11 and he was maybe 12. I'd told him to stop many times and one day I got so sick of it I stomped on his toes. I was wearing my fancy shoes. I wouldn't be surprised if I broke a toe or two. He stopped harassing me. Not proud of it, but the adults wouldn't help and he wasn't going to stop otherwise so I don't regret it."
orange_teapots
She Earned it
"Growing up, the garage in my home is where unwanted things went to die. Cars never parked there, it was simply filled with junk and trash, often unnavigable. My step mom and I had a fairly contentious relationship. Sometimes when she'd make me really angry I'd take one of her shoes and throw it into the dark heart of the garage, never to be seen again."
"I would only throw one though so she'd still have the other so later I could watch her stalk around the house searching for the one that was missing. Wasn't kind, but she definitely earned it and it was extremely satisfying."
DustyJustice
a better course of action...
"There was this girl in my class that got abused by her father. I had some friends with somewhat shady parents in my youth (was 14 at that time). I dropped that the girls father hit her and her mother and maybe worse. A few days later the father was delivered to the hospital with a lot of broken bones and so much pain, that they have to induce coma to him so he can heal."
"Anyway, the dude was in hospital for over two months, giving mom and daughter respite. They lost the fear, went to the police and got help moving out. Things went better for them afterwards. I knew the parents of the friend were shady and I dropped that in hope they would do something, but they also could've killed the man and maybe going to the police would've been the better course of action. But I don't regret the outcome."
Durion23
You Owe Us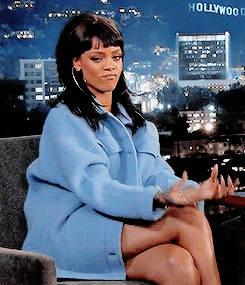 Pay Me Bitch Better Have My Money GIF
Giphy
"My father refused to pay child support after he abandoned my mum and his three kids. I still knew his banking information so I took almost £900 from his bank. Not proud of stealing, but f**k him right?"
Spyriadon
You get that financial support anyway necessary.
Fired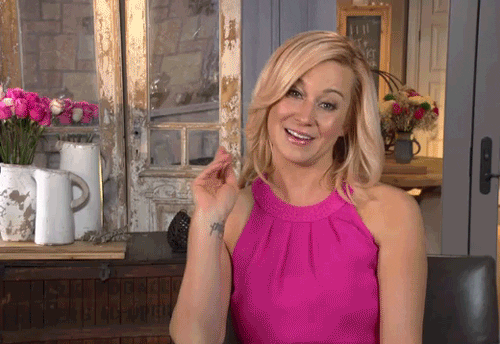 Baby Youre Out GIF by I Love Kellie Pickler
Giphy
"Had to fire a friend. He was an okay guy to hang out with, but had zero work ethic and was a complete burden on everyone."
Jagged_Rhythm
Got Him
"I injured my sisters ex boyfriend. He choked her and beat her up pretty bad. I grabbed my baseball bat, waited at their apartment and whacked his legs when he walked in the door. In retrospect that was a little overboard but I don't regret it."
thesamdanger119
My Mother
"I got somebody fired from her job. She worked as security in an airport, and I knew that she frequently went to work drunk. She drove there drunk, went about her very important duties drunk (manning the bag x-ray machine, searching bags/passengers, driving company vehicles around the airport perimeter, etc), and also drank at work."
"I also knew she drank because of profound mental issues that were not her fault, but weighing it up with all the lives she was risking each day, I had to say something. I reported her, she was checked and searched, and vodka was found on her. She was immediately fired, and was lucky to avoid prosecution."
"I imagine the airport didn't want a huge scandal. This woman was my own mother. She still doesn't know how she was caught."
attheark
"Alcoholism in families is really tough. Good for you! You might already know, but there are groups/group therapy specifically for family members of alcoholics."
MaBob202
For Mom
"When I was 17 about 4 friends and I were walking home from basketball practice. It was probably around 6:30 or 7:00 PM I cant remember the exact time this was 20 years ago. Any way my house was first out of the friends so when we got to mines they were all there. We heard yelling and loud bangs like stuff breaking coming from my house. I ran in and saw my mom bloody and beat to crap."
"I blacked out next thing you know my friends and I beat the hell out of my then Step Father. His jaw was broke and had to be wired shut for weeks. He had bruised ribs and a pretty bad concussion as well besides all the bumps and bruises. Turns out we was addicted to crack at the time and my mom found him stealing something out of her purse. I still feel bad for what I did but i would do it again in a heartbeat if anyone ever did that to someone I love."
osprey1984
The Bully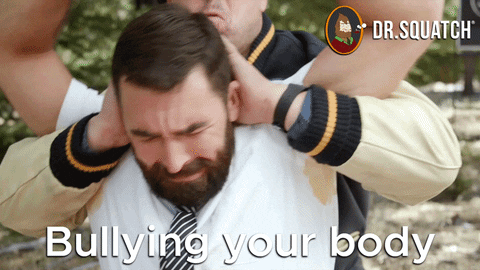 Bully Bullying GIF by DrSquatchSoapCo
Giphy
"Sending my bully to the hospital by smashing his face into a pole. I do not like violence, but reached my limit with it and lashed out. I was never bullied again by anybody."
Rinpoo
I'm Proud
"Nobody wants to admit they eat 9 cans of ravioli, but I did and I'm ashamed of myself. The first can doesn't count and then you get to the second, and the third. The fourth and fifth I think I burnt with the blow torch and then I just kept eating."
theflamesweregolfin
"I ate 18 French Fancies (cakes) once in one go, that's two boxes. I still don't know why I did it but couldn't stop."
BeEccentric
Payback...
"Not attending my father's wedding as petty payback (was a child)."
DharrMannNumber1Fan
"I was all set to boycott a friend's wedding, after she got engaged to a dirtbag who treated her badly. I have no ability to bulls**t & knew I couldn't pretend to celebrate that. Thank the Gods, she realized in time what a piece of crap he was. It might have been better for you to have stayed away than be a downer at the event. No one can force themselves to be glad about something if they aren't."
2PlasticLobsters
Stepping In
"Slapping my dad a few times when he was about to beat my mom for asking him to not eat crap that could kill him after a heart attack. She was crying that day already but the sadist piece of crap kept munching with a smile and lost his patience when she said something. I was nearby and stepped in to put down a bully."
Puzzleheaded_Ad_9427
'84 Story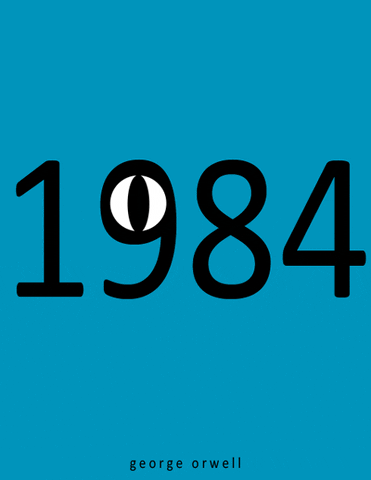 Big Brother Artists On Tumblr GIF by G1ft3d
Giphy
"I stole 1984 by George Orwell when I was in 7th grade. I didn't like doing it and I was a dumb kid at the time, but it was such an amazing story to be honest."
REDDIT
Being Ill
"I was sick with a disease that normally strikes children and received some financial aid from a charitable organization. They knew I was an adult and gave me the money and I really needed gas money to get to treatment, so I know it wasn't actually wrong but I don't feel comfortable with any charity let alone cashing cheques from the 'childhood cancer association' as a 37 year old."
Egoy
Payday...
"I jokingly told a coworker to take out a second payday loan for another insane amount (5k if I remember correctly) since he kept asking for money and trying to convince me to help bankroll some drop shipping thing. Well dumba** actually went through with it and is contemplating bankruptcy now. Not proud that I gave him the idea even if I meant it in jest but can't say I regret it since that's on him."
wert989
Punished
"After constant physical and emotional abuse my mother trapped my father at the balcony twice a whole night. I could have opened the door but I didn't. Knowing that this abusive cheater was punished before he left the country and got away from every accountability makes me a little bit happier."
AnteaterPersonal3093
Crap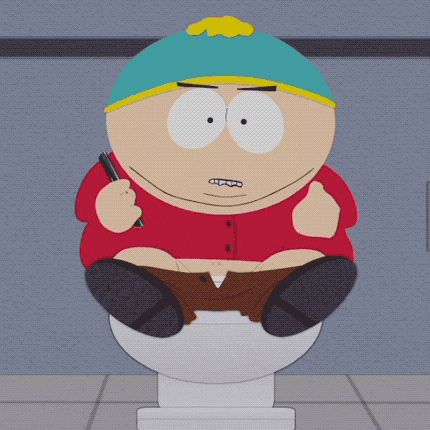 Episode 4 Pooping GIF by South Park
Giphy
"Pooping my pants. It was awful when it happened but I cry laughing eveytime it happened. Created some good memories with the people I was with... lol."
ViciousViolentVixxen
He's partially blind...
"Prayed to God that I wouldn't have to spend a weekend with my dad and his girlfriend. I was under 10 (28 now) they were doing meth (I didn't know at the time) and I couldn't stand being around her. He's partially blind. He got into a car accident on his way to get me, no injuries. He ended up spending the weekend with me at my mom's house instead, great weekend. He's never owned a car since, is clean nowadays. I've never prayed again."
Twiz41
Bullies have to learn. And again... we are sometimes the embodiment of kharma.
Want to "know" more?
Sign up for the Knowable newsletter here.
Never miss another big, odd, funny or heartbreaking moment again.
A vital part of survival in life is finance. As much as they say money isn't everything, it certainly is a whole lot of something. Saving money and finding ways to be frugal is a smart and efficient way to find financial stability. But every once in awhile there is definitely good reason to splurge a bit and spend money on an important product or an indulgence that will enhance your existence and bring a smile.
Redditor
u/TheCommentPolice519
wanted to know who had no issue throwing out that coin by asking...
What is expensive but worth it?
Sex is fun. Let's start there. But sex comes with issues. Always. When friends engage in moments of passion.... there really should be a binding contract, just stating that everything may or may not change, and everyone needs to be honest and act like an adult after. Stay friends or be lovers, just be cool. How comprehensive and easy would that be? One can dream.
Redditor
u/Kangheh4533
wanted to know what friends out there were willing to give us a few honest and a few salacious tidbits about their personal relationships by asking....
Redditors who had sex with their best friend, how did it happen and did your friendship change afterwards?
Ruined.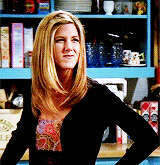 Giphy
Ruined a perfectly good friendship. We later married and have been together ever since. pressthebuttonfrank
which I understand.....
I slept with my close guy friend for months after going through a hard breakup with someone else. We were able to stay friends afterwards but things have definitely changed for the worse now that he has a new gf. She's said before that she feels uncomfortable around me, which I understand. Any person he dates from now on is probably going to feel that way, so I know we'll never get back the close friendship we had. Definitely something I never thought about when I chose to cross that line. sosmore
For about 5 years....
Well, I'd always liked her but didn't want to risk the friendship. Turns out she was thinking the same thing the whole time. For about 5 years. She was just a physically affectionate friend to everyone, so I didn't think anything of her constantly touching me in ways that would usually be considered flirting. At some point one of our mutual friends, who I hadn't told, let slip by accident that she had a mega crush on me, and I couldn't believe it.
I asked my friend, and she said it was true, I confided my feelings as well, and we got busy fast, because we both felt we'd spent enough time together to be sure of each other and now it's been a year and a half, and we're still together and still in that honeymoon-phase. I'm a very lucky dude, and I know everyone won't be so lucky, but there is hope my dudes. ReallyBigTanks
Like A Virgin...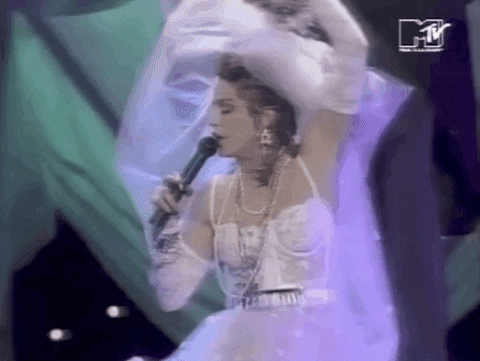 Giphy
Friends for almost 10 years, he got embarrassed about still being a virgin going into his second year of college. Being the great friend i was, I agreed to sleep with him platonically so he could have his first time nervousness free.
After that, we never really talked about it for about 2 years, unless it was a joke. We continued our friendship like nothing happened.
After those 2 years went by we somehow ended up in a sexual relationship again, after a drunk night at college. We continued this relationship for a few months, progressing from purely sexual into a romantic relationship. I really thought we were finally about to get it right, and maybe this was the way it was always supposed to be. It was heaven, it was bliss.
But then he got an actual girlfriend and never talked to me again.
It's been about 3 years since this happened and they are still together, which admittedly still bothers me. I really had no idea he was seeing anyone else, hence why I was so blindsided and hurt. This did cause a lot of trust issues that I still struggle with, but it was an important lesson to learn. If they ever break up and he tries reaching out to me, I'm strong enough now not to be there. xandrenia
People Share Which Social Norms Absolutely Baffle Them | George Takei's Oh Myyy
Forever After....
I went over to his house one day to hangout, we had joked about just having sex with each other since neither of us were getting any, and well one thing lead to another. We're engaged now. hellanordi
Palpable....
We had been close friends for a couple of years, but the sexual tension was palpable. Most people who saw the two of us together thought we were a couple. But we both had too much baggage to get involved. Two days before I was moving across the country we were drunk as hell (we usually were) and I asked him if he wanted to do it.
So we did. For all the sexual tension we had, the sex wasn't particularly memorable. We spoke a fair amount after I moved, but eventually fell out of touch. I don't know if that was because of the sex or just distance and time. OneRhinoArmy
Meh....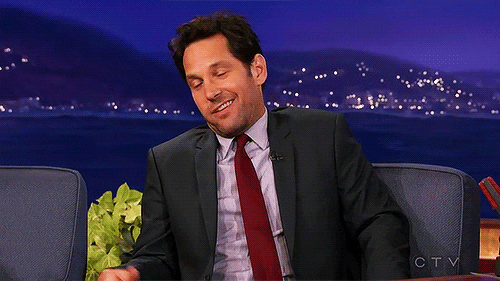 Giphy
We were friends. Agreed to be FWB. Are now dating for a couple years now. Other than the sexual aspect of it, we're still two goofballs who make each other laugh. So nothing really changed all that much. Cyanora
~emotions~
I spent my four years of high school with a good boyfriend, but my best friend was broken up with in the same week I was, in a super similar way, right after the summer of our graduation. We kinda bonded over it and he kissed me because of ~emotions~ but I told him I didn't feel the same and he was really respectful about it. He joined the navy and I sent him a bunch of letters in bootcamp. A few months later, I saved up and flew 2000 miles to go visit him on base, we stayed the weekend together, and... sex happened.
To be completely honest with you after he fell asleep I totally flipped out. I was a wreck. I thought we were never going to be able to look one another in the eye afterward, but we got up, had breakfast in a little cafe, and went to the library holding hands. We've been together since. I love him more than life itself, I've never been in a relationship that felt more natural and healthy. We still talk like old friends. He calls me darlin' dearest. I'm enamored. Apageo
After the Break....
Following her breaking up with a guy she had been with for a couple years we had sex about 4 times the last month of senior year after being super close friends all throughout high school. It was no secret that I had a thing for her the entire time but she never really saw me that way. At that point we just kinda got stuck in this weird limbo between not wanting to date but not being able to go back to being friends and wound up getting into a huge fight before she left the state for college, obviously the friendship was never truly rekindled but we still talk occasionally.
She wound up getting back together with the guy and only seems to text me when things are not going right with him. A mutual friend told me that she had said she regretted not dating me but at this point forget that, I'm not gonna be a penis but she had her chance. zaybo_no1
I wish it never happened.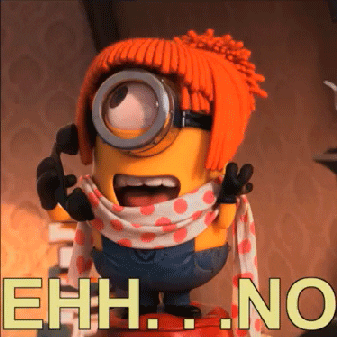 Giphy
I wish it never happened. She got super crazy weird afterward and it completely ruined our friendship. After a year of attempting to ease it back to what we had before I got the hint and stopped bothering her. She's engaged now and I wasn't even invited to the wedding which really really hurts. Ryguy55
Do you have something to confess to George? Text "Secrets" or "
" to +1 (310) 299-9390 to talk to him about it.