Becoming a parent is one of those things that should be a way bigger decision than society makes it out to be. Let's be honest, it's kind of weird that people are just expected to make more people.
Increasingly, people are making the conscious choice to live child-free.
Reddit user "foxscream" wanted to know the reasons, so they just asked. Clear communication, we love that for them.
"People who don't ever want to have kids, why?"
So if you've ever wanted to know - now's your chance. It turns out "you're just selfish" and "you'll change your mind" aren't really effective arguments. People have real, legitimate, reasons.
The Gene Thing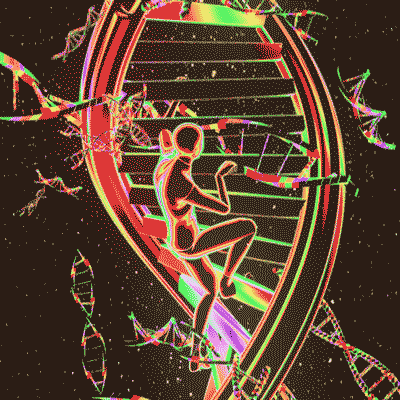 Art Design GIF by dualvoidanima
Giphy
"It's expensive and I don't wanna pass on my genes in particular." - mie11004
"The gene thing in particular hits me hard. I have an incurable autoimmune disease, and there's at least a 20% chance I pass the disease I have on to my children, and not to mention the possibility of an even more severe autoimmune disease like lupus."
"I don't think I'd ever be able to forgive myself if I passed that on to a child, especially with how much I struggle with my own disease. It's one of the issues that bothers me most about whether I want to have kids or not." - casswie
Cutting Off The Cycle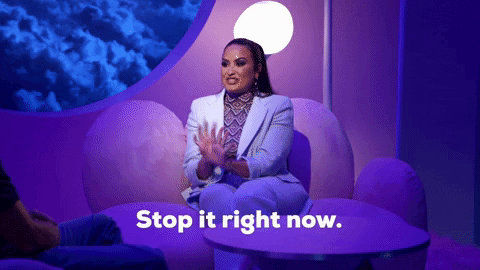 Stop It Demi Lovato GIF by The Roku Channel
Giphy
"In psych class we learned about a study where they separated monkeys from their mothers at birth. The monkeys grew to be anxious and twitchy."
"When those monkeys had their own kids, the mothers didn't know how to care for them."
"I was raised horribly so I don't know how to raise someone well. My parents had children even though their parents abused them. My grandparents' parents probably also abused them. I'm just cutting off the cycle." - Spencer2091
Keeping It Simple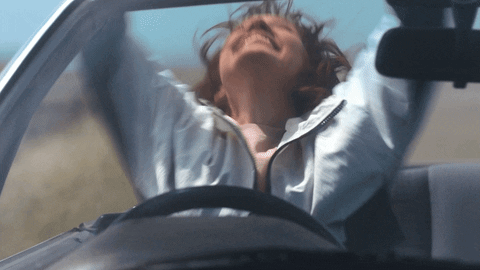 Happy Let Go GIF by Jamie N Commons
Giphy
"Freedom."
"My husband and I would probably be pretty good parents and we're in a good spot financially, but we feel complete with each other. We have fun together and want to spend the rest of our lives without the responsibility and stress of kids." - billieaspen515
"This is my husband and me too. We love our life as just the two of us (plus our dog)."
"It's wonderful that we can, for instance, wake up whenever on a Saturday morning and say 'what do you want to do today?'
"We also do not feel like we're missing out by not having kids. If our friends have kids, then we plan to be awesome aunt and uncle to them." - moosetopenguin
In This Economy?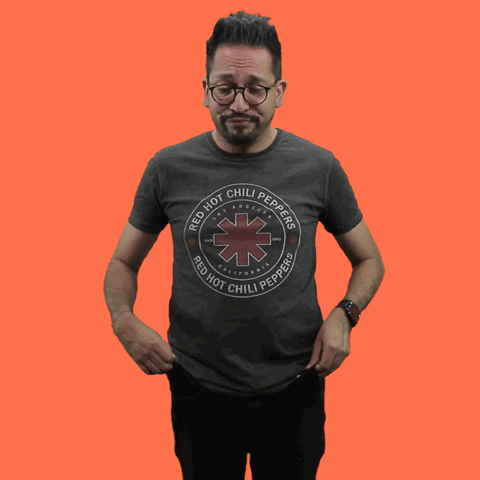 no money GIF by Monólogos sin Propina
Giphy
"Kids? In this economy?"
"No, I'll just settle for my cat." - AllWomenAreQueens
"My friend will be a parent next month. He and his wife are both doing fine with good-paying jobs of more than $55k."
"They ran the numbers and found that with one kid they can opt for day care. But if they had twins+ or decide to have another child one of them would need to become a stay-at-home parent because the second income wouldn't be enough to cover 2 kids in daycare."
"That's not including things like... Braces... Teenage food intake. Band or a sport or an extra curriculum activity."
"It boggles the mind." - Feralbritches1
Children Deserve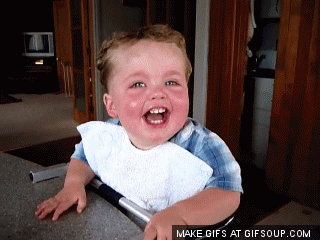 baby laughing GIF
Giphy
"Because I believe that children deserve parents that will love them, always put them first, spend quality time with them and make sacrifices so that their children can have the best opportunities. But at the same time have the strength to set boundaries and discipline them in a healthy way so that they grow into good human beings."
"Also because I don't currently have a partner or much financial stability in my life at this stage and I don't want to be a single parent or bring a child into the world if I'm not in a position to provide for them."
"And I don't trust myself to be unselfish enough to be everything that I believe a child deserves. I sometimes catch myself thinking that children might be nice; but until I'm sure of myself, financially stable and in a steady relationship a child is unlikely to be in the picture." - VixterLKirby
Pregnancy And Birth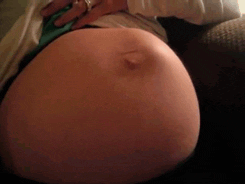 Baby Belly GIF
Giphy
"Birth and even the stuff that happens before birth always struck me as being a type of body horror. There's a part of me that thinks I would freak the f*ck out if I tried or was forced to carry a pregnancy to term." - mahoujosei100
"My aunt became pregnant when I was 16. I remember one day she came into my bedroom and said 'Hey! Check this out!!' and lifted her shirt."
"Her belly was rippling and moving. You could see huge bumps moving across her skin. At one point, I swear I saw the outline of a tiny footprint for a few seconds."
"She thought it was adorable. I couldn't bear to look at, let alone touch, her stomach."
"She insisted that it didn't hurt at all, but it honestly looked like something from the movie 'alien'. If you're really curious, you can look up videos of babies kicking from inside the womb on YouTube to get an idea of what I'm describing."
"I decided there and then that I did not want kids. It was honestly a relief when I realized I was a lesbian and that I would never accidentally become pregnant."
"Pregnancy is absolutely a form of body horror. I don't think I would be able to even look at my own belly if I ever somehow became pregnant." - travellingcats
All These Milestones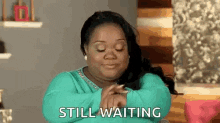 Still Waiting GIF
Giphy
"Lack of desire to become a parent or have kids."
"You know how some people want kids so bad, they suffer mentally and emotionally from not having them or knowing they can't have them?"
"How people say they feel hormonal, wanting kids real bad, they can't control it? Their ovaries are exploding? Baby fever? Or any other colloquialism about wanting to have a baby real soon?"
"Never had that."
"People kept telling me that as I'd grow older, would reach my 30s, find my soulmate, my friends start having children, etc., I would start to have that feeling."
"I went through all these milestones and I still do NOT have that desire for kids. And I don't think it's necessary to have kids if one does not have the desire for it."
"Kids should be wanted." - ChibiSailorMercury
Before we go, I thought it was important to take a moment, as a parent, to speak up and say kids are some of my favorite humans. They're amazing. They're hilarious. They have so much to teach us.
And they absolutely SHOULD be a thing you put serious thought into before you have them. Choosing not to have them is valid AF.

Parenting is hard. The way kids have zero sense of self-preservation is one of the most magically frustrating things I've ever witnessed. How has humanity survived if children are like this? Just kickflipping off the appliances ...
Just because parenting is satisfying and rewarding doesn't make it easier, but don't listen to me. Some other parents wanted to chime in on the thread.
From The Parents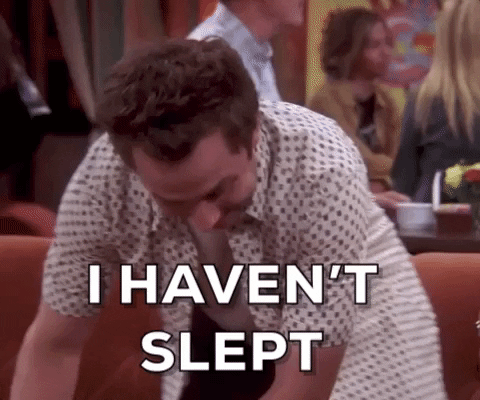 Tired Episode 2 GIF by Friends
Giphy
"I have kids and never wanted kids. If you don't want kids, please don't have kids." They're adults(ish) now.
"I always laugh when I hear someone say 'No regrets.' I have long lists of them but looking at my kids now I would say no, I don't regret having them."
"That's said, if I could go back in time I would live a very different life." - B-Town-MusicMan
"All I ever wanted was to be a mom, my whole life, and I finally had my daughter two years ago."
"It can be HARD. And this was something I desperately wanted, for over 30 years. I love my kid more than anything in the entire world, and would die for her. But it's still F*CKING HARD."
"So if people aren't sure, or are on the fence, just don't." - bbbbears
"I wouldn't want to wish my children not to exist, but if I had it over to do, I would have followed my desire not to have kids.
Another way to look at it: if I lived dozens of lives, I might choose to have kids in one of my lives But since I only have one life, I would have preferred not to have spent it as one with children." - JohnBarnson
"My mom had 4 kids (last one unwanted, with like a 20 year age gap), and her whole life was sacrificed caring for us. She did her best, but I feel bad she gave up all her own dreams so we could have ours."
"I would not blame her AT ALL if she told me she wouldn't have had us all if she could do it over. I'd be shocked if she said otherwise (and know it's a lie)."
"I also know she loves us, and her "doing it over" idea only came AFTER she already bore the fruits of her love and nothing will erase that love... even her occasional regrets as to her personal life she gave up."
"It'd be like if someone saved my life but got injured in the moment. Then later they say they are glad they saved me but knowing what they know it entailed, they wouldn't have done it."
"May not sound pleasant but the good deed is done, they suffered for it, I benefitted, and their regret about the damage they suffered is 100% understandable."
"Humans are complex. Best to learn empathy. Parents are not saints, they are people struggling like you and me." - Kryptos19
Remember, reproduction is a choice. It should be taken seriously.
Also kids all smell weird. Just sayin'.
Keep reading...
Show less
Yes children are beautiful gifts and being able to be parents is a miracle.
So many people long for the chance to build a family of their own with screaming children.
Whether a family is built through blood or adoption, it doesn't matter, it's a dream fulfilled.
But that doesn't mean it has to be for everybody.
We all don't have to be parents and many people really shouldn't, so let's support the people who choose themselves just as much as we support families.
Redditor onlinebeing wanted the childless to say their piece by asking...
Redditors that plan to probably not have kids, what are your reasons?
Enough Said.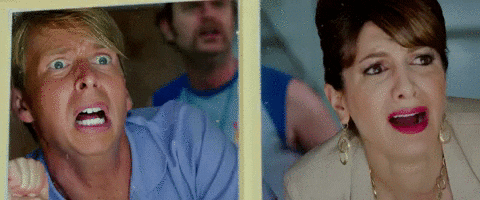 Giphy
"I was a teacher."
CatrionaPatricia
"I teach high school, and I have noticed that percentage of married teachers without kids is much higher than the average population. I think spending six to seven hours a day with kids really drives home how difficult having kids is, and that it is not a decision to make lightly."
Workacct1999
Legacy. 
"I'm horrible at handling stress and sleep deprivation, and I probably have a genetic disorder that I absolutely don't want to pass on."
bonita__applebum
"I have so much crap in my family, from cancer to dementia that I'd be terrified to pass along."
JimBobSandoval
Disorders. 
"Diagnosed with Narcissistic Personality Disorder. I've seen r/raisedbynarcissists and I am not putting any kid through that."
buzz_darkyear69
"Narcissism is very complicated, and it's also a spectrum. Narcissistic people are perfectly capable of being good people."
Animalgirlmep
So Many Reasons. 
"Couldn't afford raising kids. Didn't have good upbringing so wouldn't know how to raise one. And the fear of pregnancy messing up my body. "
Smokeyeyemiss
"At some point I might've been on the fence about having kids, but there was a thread on AskReddit that went along the lines of, 'What's the worst part of pregnancy that nobody talks about?'"
"That's how I, an adult woman who's taken multiple iterations of sex ed, first heard about shit like massive tears, about being intentionally cut open from your anus to vagina to give the kid more room to escape, and never being able to hold your pee ever again. No thanks dude."
Reddit
Not for Me.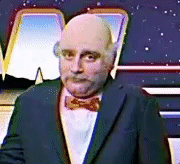 Giphy
"I don't feel like sacrificing my life for them. I salute all of you, people, who do this. But tell me honestly, wouldn't the world be a better place, if people only made kids when they want to have kids instead of just doing what is expected of them? "
AzarTheGreat
Born Free! 
"My wife and I like our freedom and money."
PM_GUITAR_PICKS
"My husband and I have use-it-or-lose-it time off to burn before the end of the year, and we were talking about what to do with it. Neither of us really felt like taking a staycation, because we knew we'd just end up working. So after talking about if for like ten minutes, we went to Costco's website and booked a trip to Hawaii. We leave right after Thanksgiving."
ObscureEmoji
Never felt like it. 
"I've never had that 'I really want kids feeling.' Ever. I'm in my thirties, if it were going to come it would have been here by now, and there's no way I could blithely create a whole new human hoping it turned out hunky dory without actually wanting them."
"I mean of course it makes life in the performing arts more feasible without kids, I don't have to worry about my already-fragile body taking serious damage, I can sleep, I can save money, etc etc but if I wanted kids, those "reasons" wouldn't matter."
"The only reason that matters is that I just don't want kids. The same way I don't want a parrot — they're amazing for other people, but I don't want one in my house."
"Edit: I was briefly pregnant when I was 27. It's not "different when it's your own." I got sterilized at 29 and I am still consciously grateful at least once a week that I can live my life on my terms without being paranoid about another accident."
Subtlety87
Crappy Choices. 
"I know how crappy this sounds but if my child came out autistic or with some severe mental issues, I just couldn't do it and it's not fair to them, my wife, or any of their siblings that would be guilted into taking care of them when I die."
SHROOMHEAD666
"I was married in my 20s and it came to light fairly quickly that her gene pool was going to make any children we had a coin flip. Knowing what struggles she was facing, we decided early on that we couldn't do that to a child and just live with it if they turned out having the same or similar issues."
"I got used to the idea of never having kids pretty easily and embraced it soon after that. When my wife passed away, I actively looked for partners without children and found a girl with similar preferences. 10 years later, we are very happy with our decisions."
Darth_Corleone
Witnessing the Truth. 
"I was open to it until my brother and sister-in-law had kids. Nope. Not a chance. They have no time to themselves, they're always tired, they've aged terribly, they don't get to do things that they want any more. They love it and my niece and nephew are lovely, but that's as close to that lifestyle as I'm willing to get."
Resentments.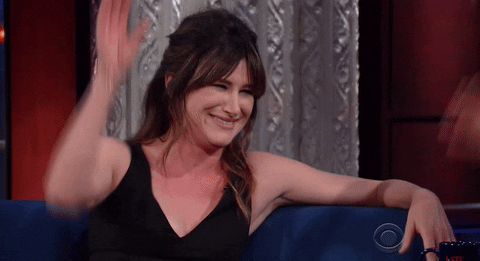 Giphy
"With my current mindset, I'd be an awful mom. Resenting my kids for my lost freedom. But who knows, I might grow out of it."
wanderforward
18+ years
"Every once in awhile I check in with myself and try to imagine the most amount of time per day that I would be willing to commit to parenting for 18+ years (but obviously more so in the first 5-10) and it's never more than 20-30 minutes... I feel like I would have to be okay with giving up at least 4-6 hours for it to even be a possibility worth thinking about."
Reddit
No Kids.
"I don't like kids. I fear that they'll end up having a social-limiting condition that would make or difficult for them through life. I fear for my wife's pregnancy and all the risks that go with it. I fear that, no matter what, they'll end up in a gang or just freaking loser."
"I grew up with amazing Friends, raised the same but each got deviated into different stuff (obviously) but some went directly to the crapper. Bad economy in my country to have a kid."
Redna_VanLee
Money Issues
"2 reasons - I live very nicely with only myself to take care of, but it is paycheck-to-paycheck. Again, not struggling, but it's just comfortable enough for me. It wouldn't be realistic to bring a huge burden to that. I also worry a bit about how much of my mental illness they'd inherit."
SamuraiPanda201
Not Me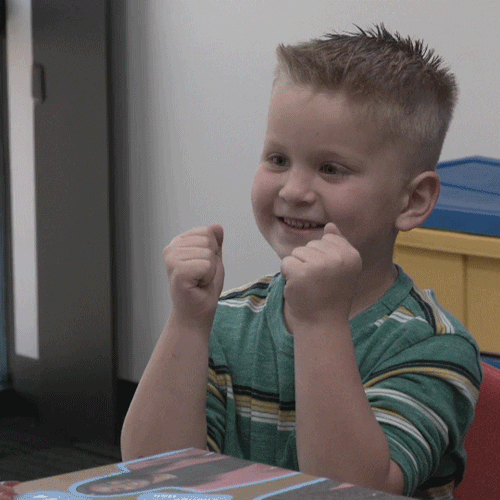 Happy Kids Say The Darndest Things GIF by CBS
Giphy
"I don't see me ever finding someone to have kids with, and I personally think with the way my life currently is it wouldn't be fair to adopt or get a surrogate etc."
evilabed24
We like our time...
"My husband and I were upfront with each other from the beginning... neither of us should be parents. I love kids. They're great. I like giving them back to their owners more. Mental and physical illness don't run in our families, it gallops like a racehorse."
"Bipolar, clinical depression, suicide, schizophrenia, arthritis, heart disease, diabetes, addiction, autoimmune disorders, and cancer are throughout both family trees. Men on my maternal side tend to drop dead of massive heart attacks before 65. That's not a fair playing field to plop a child onto and I couldn't do it."
"We're also poor and deeply selfish. We like our time. On top of all that I know my temperament. I stress easily and break down sometimes, becoming nonfunctional. I couldn't bring a child into the world with the knowledge they'd resent me as a parent."
inmyotherpants79
Stability
"Okay so it might be a slightly different answer to what you'd expect from that question, but well. I'd like to have kids, but I don't want them to be genetically mine; even though I'd love to experience pregnancy myself, I think that if I had a life stable enough to be able to support a child, I don't see why I shouldn't adopt one that is already born and is in need of a loving family."
improdige
Little Lives
"I think I'd be a great dad, but internally I'd hate the crap out of it and probably resent myself. Kids are the worst they are narcissistic little messes who basically keep you locked in stagnant while they grow up for 18 years. I don't like taking care of my responsibilities now, and you want me to take on more responsibilities? With their little lives on the line? No thanks, my gf and dog are enough responsibilities for me."
i_*uckin_luv_it_mate
Unfair
"I don't like kids, for one. I'm also disabled and my condition causes a lot of pain and fatigue so I wouldn't be able to do it anyway. It just wouldn't be fair."
LoveAndDynamite
I had ruined her life...
"My mother and grandmother constantly told me that having kids would ruin my life. I never could figure out when it would be a good time to ruin my life. So instead of 3 kids and no money, I have no kids and 3 money. Actually 7 houses and a dog. And, yes, my mother constantly told me that, as first born, I had ruined her life. She could not become the air force pilot, archaeologist, race car driver that she wanted to be."
inkseep1
Hell No!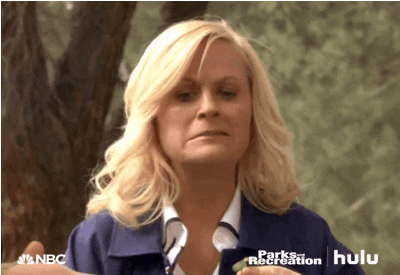 Parks And Recreation Nbc GIF by HULU
Giphy
"I saw my older sister give birth (she wanted family around super hippie chick) that was more than enough to put me off."
WellieThomas
Aggressive...
"I aggressively do not want kids. Other people's kids annoy me with their sounds and fluids, and I know that mine would annoy me ten times more with it being always in my face and needing constant attention. I'm glad there's people out there who can give kids happy, loving homes, and I don't hate kids (they just make me uncomfortable and gross me out) but maaaaaan it is not for me at all."
dal_segno
Children are a huge responsibility and they're not for everyone. People have very valid reasons for wanting them and for wanting to avoid them at all costs. Both points of view are completely valid.
Want to "know" more?
Sign up for the Knowable newsletter here.
Never miss another big, odd, funny, or heartbreaking moment again.
Keep reading...
Show less
Being a parent can be incredibly challenging - pretty much every parent will tell you that it's one of the hardest things they've ever done in their lives. Strangely, being a parent is also sort of just expected of people.

That seems odd, doesn't it? Marathon runners don't just expect everyone else to run marathons. When you decide to undertake other major challenges, you don't just expect others to do so as well. Somehow, being a parent is different.
Keep reading...
Show less
We are all not destined for the same life path. Some of us are meant to be lawyers, some doctors, others writers. We're all groomed from a young age to believe that "procreation" is the key to the meaning of life. We're all here to breed and populate the world. But that is not true. Parenting is not for everybody! It takes skills many of us are not equipped with. And thank GOD for the people who realize it sooner that later.
Redditor u/DallasAnonymity wanted the non-parents of the world to speak up asking... For those of you who *chose* to not have children: Do you regret or stand by your choice? Why?
Keep reading...
Show less