The thing about art is that it's subjective.
One man's trash is another man's treasure, right?
One person looks at an abstract painting and sees an interpretive representation of the suffocating ennui of human futility, and another sees, like, a teddy bear or whatever.
Art!
This must be—nay, can only be—the explanation for Madame Tussauds new wax sculpture of Nicki Minaj, which looks not so much like Nicki Minaj, but more like... a woman dressed up in a particularly on-point Nicki Minaj Halloween costume?
Maybe?
Like be real, doesn't this statue kind of look like a promotional still from a forthcoming straight-to-DVD Nicki Minaj biopic starring Olivia Munn?
It's like when you buy generic instead of name brand. You know what you have but it's just not quite as good 😂 Thi… https://t.co/Hpp9ohn8h7

— Liz On The Radio 🎙 (@Liz On The Radio 🎙)1578487532.0
That, too, is open to interpretation of course.
But here's what's not: that looks nothing like Nicki Minaj.
That is indisputable.
It is settled science.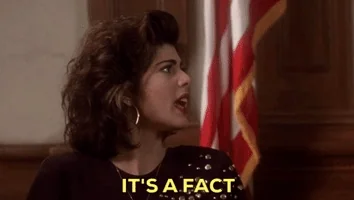 Anyway.
This wax statue of "Nicki Minaj" was put on display January 7 at the Madame Tussauds museum in Berlin.
Its provocative pose is meant to look like the opening scene of the Anaconda video.
This isn't the first showing of the statue.
It was first unveiled in Las Vegas in 2015—shockingly, to Nicki's outspoken approval.
She posted a video of the figure back then with a gushing caption rife with emojis.
But while Nicki was certainly on board back in 2015, many of her Instagram fans at the time were like "LOL WUT," citing everything from the figure's inaccurate skin tone to its resemblance to Kim Kardashian.

im_insaiyan/Instagram

jondoesnaps/Instagram
So it should come as no surprise that, like so many of Madame Tussauds truly cursed creations before it, when Nicki's statue hit the internet again this week, folks were not really seeing it?
Like, yeah it's gonna be a no from them, dog.
For that reason, they're out.
Nicki Minaj's wax figure be like... https://t.co/BmWw3G5SPa

— Mónica Mendoza Martínez (@Mónica Mendoza Martínez)1578426649.0
The creator of Nicki Minaj wax figure at work. https://t.co/UHcGm1pxUF

— Mareeesa (@Mareeesa)1578435096.0
Nicki Minaj's wax figure Me: https://t.co/gnSCG6xUB4

— ANGEL (@ANGEL)1578424173.0
☠️☠️ idc idc idc, whoever did that wax figure tried to play @NICKIMINAJ they know dam well that looks nothing like… https://t.co/3A37Eg5Ayr

— ✨Kahreem✨ (@✨Kahreem✨)1578422309.0
me looking at nicki minaj wax figure https://t.co/bXK67x5tv8

— ッ (@ッ)1578421917.0
so who tf thought that wax figure of #NickiMinaj was okay? that look like a rejected character from the movie Cats https://t.co/n0JMJCUCK5

— 💕𝒱𝐼𝐼.𝐼𝐼.𝑀𝑀𝒱💕 (@💕𝒱𝐼𝐼.𝐼𝐼.𝑀𝑀𝒱💕)1578524492.0
Idk who that wax figure is in Germany's Madame Tussands but it's not Nicki Minaj

— 💵 (@💵)1578428457.0
Listen, I'm not even die hard Nicki Minaj fan but she can RAP & ppl don't give her talent the credit it deserves. T… https://t.co/35CEwAzPNZ

— Zu (@Zu)1578423796.0
I don't know how but that Nicki Minaj wax figure is absolutely racism. 😭 https://t.co/qFjk89wyRn

— D ® E W | K A N G (@D ® E W | K A N G)1578420979.0
So anyway.

Whew!
That's a thing that happened.
But on the bright side, it definitely could be worse...
That horrible Nicki Minaj wax figure reminded of this Ronaldo statue💔😭 https://t.co/wwBjOc71Wi

— Wow, That's Crazy🤯 (@Wow, That's Crazy🤯)1578515093.0
Thank God for small mercies or whatever.
So, Madame Tussauds, what's good?
Keep reading...
Show less
We see the "fulfilling the last will" trope in movies all the time. Someone's rich somebody dies, and they stumble into some fortune or another because of the last will. If screenwriters really want to shake things up, they add in some condition to the will, like having to spend a night in a haunted house or something. But honestly speaking, this stuff never happens in real life... right?
One Reddit user asked:
Lawyers of Reddit: What are the craziest (yet legal) last will and testament stories you had to deal with?
Look; we don't want to spoil your plans, but it looks like forcing your relatives to run a dangerous cross-country relay race to decide who gets to care for your beloved chiweenie after you're dead isn't legally enforceable. We know. We were bummed, too. Corndog deserves better than this. (If you have a Chiweenie and you didn't name it Corndog, you missed a golden opportunity, folks.)
Here are some of our favorite responses:
Keep reading...
Show less
Cooking a really great meal doesn't have to be complicated. Sure, binge-watching Chopped has us all convinced we need vaccuum sealers, ice cream machines and an anti-griddle, but some of the best recipes in the world are actually just a few really good ingredients put together simply. Like guacamole! Yeah, you can get fancy on it but a classic recipe really only calls for avocado, tomato, onion, salt and lime juice. It's so simple that it's almost impossible to screw it up.
Almost.
One of the biggest downfalls of simple foods is how easy it can be to screw it up. Imagine picking up sugar instead of salt for that guac recipe. Now you've got an onion and avocado dessert paste that nobody wants. My mom has salted her coffee and sugared her eggs more times than I can count. And as a Puerto Rican, I can assure you messing up the rice might as well be the end of any meal. It won't matter how good anything else is.
One reddit user asked:
What is an easy way to f*ck up a simple meal?
Screwing up the rice was one of the first answers - so I feel pretty culinarily vindicated right now. Here's that answer, along with quite a few other kitchen horror stories. Long story short: check your labels, check your heat, read the directions and try to stay at least KIND OF sober. Cooking usually involves knives and fires, after all.
Keep reading...
Show less
Working within the law can be one of the most difficult workplaces in life. Lawyers, judges, bailiffs, court stenographers... they have been witness to some of the craziest society has to offer. Everybody out there has job stories but, the people who show up before a judge might just take the cake. You have to wonder... "do these people actually want to roam free?" Or are they still high?
Keep reading...
Show less