I once heard "nice guys" characterized as those who are chivalrous in public and misogynistic in private, and that's an observation that appears to get to the heart of the experiences of many women out there who've had to navigate a minefield while dating.
"Nice" guys are typically anything but.
Suffice it to say that if you actually are one, there's no need to declare it.
Women shared their stories with us after Redditor Jin_Kazama asked the online community:
"Girls that gave the 'nice guy' a chance, how did it go?"
"I was coming out of a string..."
"I was coming out of a string of really bad, toxic, abusive relationships so I promised myself that I would try to find a nice guy to date. Well, I had a first date with this one guy, we'll call him Tim."
"It was a fine date. He was nice and we had fine conversations. I didn't feel any immediate chemistry, but I was also not used to dating guys who weren't blatant asses so I figured that was why I didn't feel an immediate connection. I told myself I'd go on one more date with him and see if the connection grew in any way."
"So we go on a second date a week later. It was a short date, we.had an early dinner, and I was back home 90 minutes after he picked me up to drive me to dinner. Again, no sparks, but he was nice and it wasn't a bad date. So I told myself I'd go on one more date with him and that would be the deciding factor."
"I was still wrestling in my head with the idea that I was just not attracted to him because he wasn't an a-hole and maybe I was just scared of nice guys. Well, on our third date, he asked me to move in with him, offered to put me on his health insurance plan (I was uninsured at the time) and told me he loved me."
"I very gently told him that he was a great guy, but he was clearly more invested than I was, and that it wasn't fair to him, that he deserved to be with someone who was equally attracted to him. At the time he was cordial, but confused, and we parted ways."
"Next day, he posts a long, long rant on Facebook about how nice guys finish last, girls only want to date a-holes, he opened his heart and his home to 'this ungrateful b**ch' only to be slapped with a rejection. He left it up for a few days,.and then blocked me."
idontcare4205
The things people put on social media are wild. You dodged a bullet. Next time, trust your gut.
"He begged me..."
"He begged me to masturbate for him while he drove me home and when I refused, he threatened to rape me... and then couldn't understand why I didn't want anything to do with him after that."
SageThistle
That is terrifying. Thankfully you managed to get away!
"He once said to me..."
"Went on and on about what a great, compassionate guy he was. He was actually just your garden variety, abusive psycho. He once said to me: "I wish you had been abused so you would realise how great I am." Who says that?!"
OhNoMyKeys
The kind of person who says that is the kind of person who thinks they might be able to get away with abusing you.
"I offended him immediately..."
"I finally allowed him to take me on a date to breakfast. Figured midday would be ideal to meet up in public. "
"I offended him immediately when I spoke to the waitress. I said, "We have two" when she asked how many we had. He insisted that she was asking him, not me, and I emasculated him in public. I laughed it off as a joke. I grew up with all brothers. Surely, he was trying to be funny."
"We sat down. The waitress asked for our order. I gave her mine. He groaned and asked her to come back in a second. He told me proper protocol was for me to discuss what I wanted to eat with him, allow him to make the decision, and he was supposed to relay that to the waitress - not me!"
"I told him he was crazy and left. Blocked his number. Ghosted completely."
AndThenThereIsJess
Ghosting him was ABSOLUTELY the correct decision.
"I noped the f**k out..."
"The "nice" guy tried moving into my dorm room after 4 days. I noped the f**k out of that relationship."
particularad7304
"At first..."
"At first I was sympathetic that he hadn't really made any friends before we dated (starting at the end of our junior years of high school) and believed him when he talked about how "people always bullied him wherever he went" and "no one wanted to make friends with him.""
"He also loved the idea of dating someone who was going to be a counselor because he thought it was an admirable job."
"Turns out he just wanted someone to be more of a therapist than a partner to him, and he would get upset if I didn't walk on eggshells around him. Later on he also started blaming me for not wanting to have sex with him every day.
"I was getting FREQUENT urinary tract infections (multiple a month at one point) and was physically unable to, but that was an excuse to him."
"He considered masturbating almost as reprehensible as cheating on him, so when I wouldn't be in the mood (every day) it would be my fault for masturbating (whether I had or not) and got to a point where I would just agree to get it over with and get him to leave me alone."
"He had a lot of weird ideas about sex and how it could only be missionary with very little foreplay or aftercare, so sex became this uncomfortable two-minute daily dissociation that I got through for awhile because I thought that's what I had to do for someone to love me."
"I've since found a partner who values me and takes care of me back when I take care of him (although lately he's been doing much more to support me). He is a gift that I am constantly grateful for."
beaches_and_scream
Glad to hear you found a partner who appreciates you! That's the best revenge.
"He proposed to me..."
"He proposed to me after we worked on a group project. When I turned down this guy I barely knew and definitely never dated he stalked and harassed me for about half a year until he found his next "true love." He was a serial proposer."
a-little-sleepy
Serial proposer, eh?
He clearly has self-esteem issues (and sounds deluded).
"He went out bowling..."
"He went out bowling with his friends and then when he came home he complained to me that for the first time in his life a hot girl had hit on him while he was out, and he was unlucky enough to actually have a girlfriend. He seemed genuinely sad he had to turn her down, and expected me to be grateful he did it."
AndThenThereIsJess
Wait a minute... what?!
Men are truly something else. The disconnect is wild.
"He also had a horrible drinking problem..."
"He was always nice to me but very easily jealous anytime another guy spoke to me. We were just friends and only went out once yet he felt like he needed to make me feel bad whenever other guys gave me a little attention. He also had a horrible drinking problem and serious anger issues."
"And the whole time he was trying to woo me, he was also hooking up with his ex and ended up getting her pregnant. So yeah, no regrets about that."
lyn90
You shouldn't regret a single thing about your decision to get away from him!
As you can see, dating is a MINEFIELD.
Men, do better. There are many reasons why dating can make women reason and the stories mentioned here are just a few examples.
Have some stories of your own? Feel free to tell us more in the comments below!
Want to "know" more?

Sign up for the Knowable newsletter here.
Never miss another big, odd, funny, or heartbreaking moment again.
Keep reading...
Show less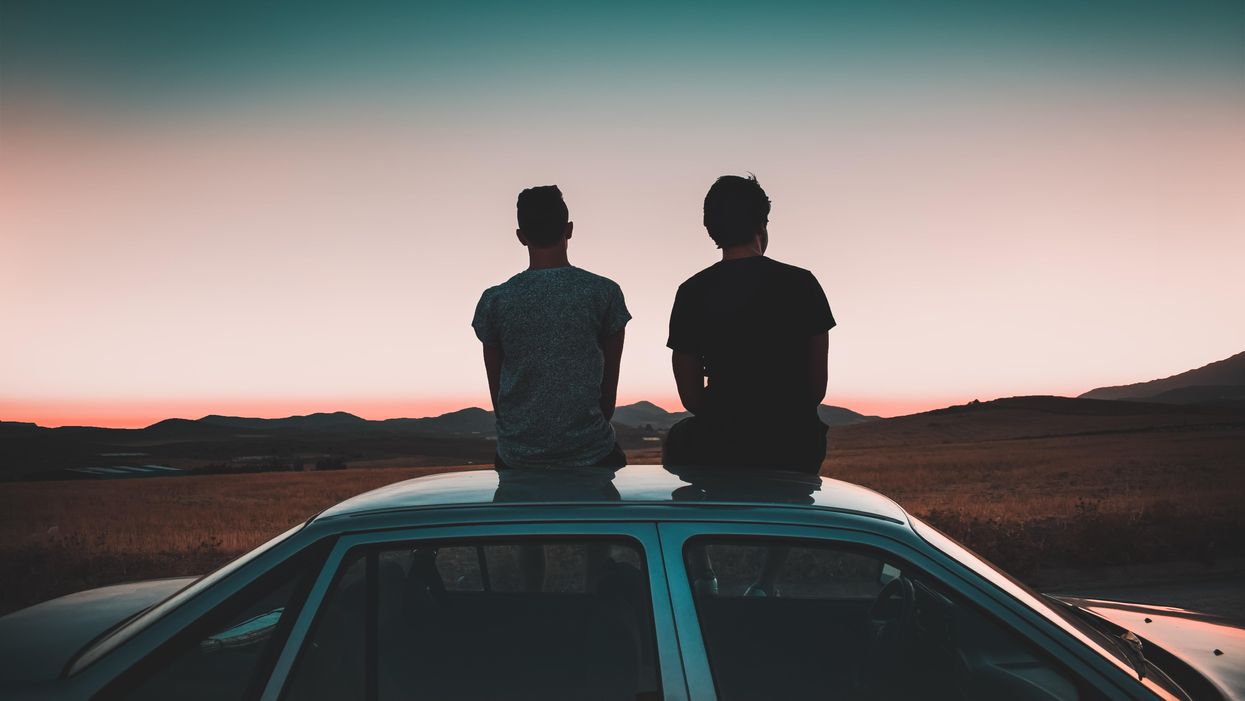 The curse of the "nice guy" has plagued women for decades. It seems like every woman has a nice guy story, and it seems like there isn't hope for change. Sometimes, though, they grow up, for various reasons. Here are a few of them.
u/clinically_weird asked: Former "nice guys" what made you realize what you were doing wrong and made you change?
A hard realization.
Lost a relationship I was in, drove away some other friends. Ended up mellowing out over time as I got more comfortable with who I am. Had a few cases of people I was not interested in bugging me for a relationship, so started to understand the other side.
Really hit home a couple years back when I found r/niceguys and realised just how terrible I was, seeing some of how I used to act in the posts. These days I'm very continuous of how even innocent comments can effect people when taken in a wider picture, and I try to make sure I don't go down that path again.
Called him on his bs.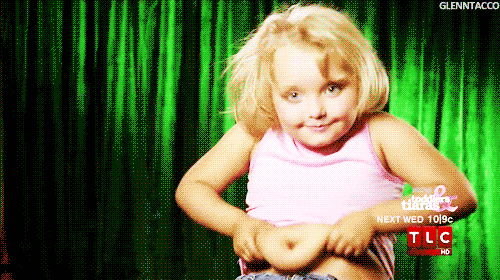 Giphy
I realized I judged girls for not wanting to date me cause I was overweight, but I literally did the exact same thing.... Also I made a really good female friend who called me on my sh*t.
I hated that when I tried online dating. I need to lose a few pounds, but was aware of my market value, and was open to seeing chubby guys. The same guys who wanted to only date thin hot models usually complained about being single.
Very different things.
The nice guy is still in there, and it's an important part of who I am. What I cut off were all the so-called 'nice guy' behaviors that were really only ploys to selfishly get what I wanted or to appear like I deserved something when it was really only an act.
People (ie women) really do like authentic nice guys- without the quotes. Guys who think about others, guys who act in altruistic or supportive ways, guys who generally like other people, guys who are confident enough in themselves that they don't need to telegraph an idealized image of themselves constantly.
Acting like a 'nice guy' and becoming a nice guy are very different things.
Time to grow up.
Just got older and stopped caring about finding a relationship, now it all looks cringey and pathetic.
Was never one of the ahole 'niceguys' that shout at and threatens women, just the whiny kind that mopes about not having a girlfriend. A lot of people b*tch about growing up and being an adult, but it has been great to me, childhood and teen years were nothing but angsty sh*t for me, glad its all over with.
Dang.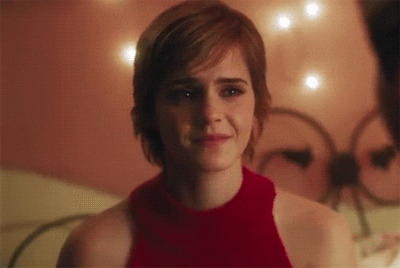 Giphy
I read Perks of Being a Wallflower as suggested by my long-time crush. When I finished it she told me I reminded her of the main character, I thanked her.
She said, "That's not a compliment," and proceeded to tell me I also never just reached for what I wanted.
The me at the time took this as a sign that I should ask her out, so I did. She said no. I felt... tricked and asked why she told me to reach if she was going to say no. She said, "Because now you have a real answer and you can move on with your life instead of worrying about mine."
It took a couple years of deciphering what the hell all that meant, but that was the start of it.
The first step.
Stumbled upon an article about "nice guys" and realized I was acting the same way. Realized this is not the kind of person I wanted to be.
I wish I could say my dating life got better after this realization, but it has not. I've just learned not to take rejection so personally.
These Actors Were Perfectly Cast In Their Roles | George Takei's Oh Myyy
Sometimes an actor comes along that is able to reach the audience on a deeper level. The actor that immediately comes to mind is Robin Williams. Although it ...
Truth.
Realizing that treating women like human beings instead of worshipping them is the better foundation for a solid relationship than bending over backwards.
NOT saying to not be nice. Always be nice/caring/loving. But don't be afraid to pick on them. Tease them. Have a normal conversation with them about normal things. You never know where it might lead. And don't be afraid to stand up for yourself and walk away from a situation if it makes you uncomfortable or unhappy.
Fawning over a woman only makes you come off as weird/creepy/crazy. Treat them like a friend and be their friend before you try to look for a romantic relationship. Being pushy and demanding only causes them to walk away.
I feel like this is basic knowledge that should be learned for social interaction in general. It applies to both romantic and non-romantic relationships.
Confidence is key.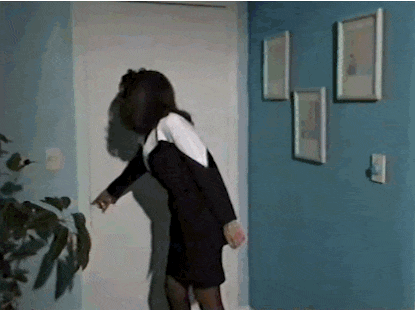 Giphy
I wasn't full on, but definitely not out of the ballpark. Just completely lacked confidence and a healthy bout of assertiveness/directness.
It's something that ebbs and flows. But basically, you eventually realize that if you really want something, what ever it is, it's up to you to make it happen. That girl you're interested in, the position you want at your job, the bacon that was supposed to be on your cheeseburger, is rarely going to come to you if you sit there politely. By no means do you have to be a dick, you just have to ask and get the ball rolling.
Now that's growth.
I might not have been considered a nice guy since I'm a lesbian, but for a while I checked a lot of the boxes. I harassed girls, too much, objectified despite being a girl myself. I would get so pissed if I got rejected and blamed her. What changed me was being sexually assaulted. I hate that that's how I had to learn, but that's how I learned. I was assaulted by a guy and a girl.
After that I joined a sexual assault support group, and reconnected with a girl in there who I had actually harassed a bit in the past. When I reconnected with her she told me that that time I have her a hickey, she didn't want it, had a PTSD attack after. It made me feel absolutely horrible.
I became a huge feminist after that and have done a few events where I speak up about female abusers. I was one, I was attacked by one, I really hope to make more people aware of this. Literally changed my life and how I see everything.
You'll get there.
For me, in 10th grade, it was realizing that I was distraught over Quasimodo not getting with Esmeralda in The Hunchback of Notre Dame.
I then had a moment of self reflection, and realized that my thoughts were more in line with Frollo's; "I am so pure, so great, that she has to be mine." It took some time, but that was my basis for moving away from the "nice guy" mentality.
Now, women still don't want to date me, but that's okay. I'll get there eventually.
Keep reading...
Show less