Generations are sometimes a little confusing. What makes up a generation? Is it their ages or year they were born? Is it what was happening politically during the formative years? Is it the economic landscape that either afforded or denied certain life expectations? Maybe it's the technology that they had access to.
According to the Pew Research Center, it's all of these things and more. All of these factors can influence a generations understanding of the world and ultimately their thoughts as the move through it.
Depending on what generation you're from, you might have seen the drastic shift from records to CDs to Spotify, from payphones and landlines to cellphones.
Marked by technology and pop culture references, the older generations might actually look to Gen Z, the iGen, with pitty for never truly understanding the struggle of walking to school up hill both ways.
What are the struggles of the past that young people today really won't understand unless they were there to experience it? We went to Ask Reddit to find out.
Redditor Bagolyvagymi asked:
"What's something that newer generations will never understand?"
Let's see how much things have changed in just a few decades.
Hoping the plans didn't change.
"Meeting up with a friend at the movies and having no way to communicate once you've left the house—your friend doesn't show: is he coming? Should I continue to wait, standing at the precise spot we agreed on? Has he died? Did he forget? I'll call home using a pay phone and hope my mom is there to tell me whether he left a message on the answering machine."
"So much anxiety. But I feel like people kept plans more then. They weren't checking their phone to bail for a 'better' option. In general people met at the agreed upon time and place."

"They also bothered to actually make plans and had to stick to them instead of flaking out or faffing about with 'I'll just call you.'"
- Belgand
"I remember the first time someone stood me up because we hadn't texted same-day to confirm we were actually doing the thing. I was baffled."
"Now I would never plan something a week out and just expect the other person to remember and show up."
"I hate that this is a thing we have to do now."
"Worst still is when it happens and somehow you're at fault because you didn't text them to say your plans was still happening. I showed up. Why didn't you text to make sure if you questioned it?"
- JediGuyB
Parents trusted their kids would be safe.
"Parents not knowing where their kids are and trusting them not to get into trouble."
"My kids watched Stranger Things with me and they thought it was unrealistic how the kids would just go ride their bikes wherever late at night. I told them we used to do that all the time."
"One time I broke my collar bone in a pick up football game and had to ride my bike home. I was like 10 miles away. (That sucked.)"
"Come to think about it, it seems rare to have enough kids playing outside to have a pickup football game nowadays."
"And trusting other adults in the community to assist, snitch, etc."
"The busybodies do suck when you arent doing anything wrong, and when they breach trust. But it is also good when the general community does not turn a blind eye to crap stuff going down, nipping bad trends in the bud."
You couldn't just download or stream your favorite song.
"Having to buy the entire album to get one song you liked or wait for it to come on the radio and record it. Missing any part of the song was unacceptable and you had to wait until it was played again."
"Than the DJ would talk at the end of the song and ruined it."
"Or hearing a cool song for 10 seconds in a movie and not knowing its name and buying the soundtrack so you can have the whole song and it's not even on there."
Which made road trips need a whole lot more preparation.
"Having a 3 ring binder of CD's for road trips."
"The binder was for the ok music... The real good stuff was in a holder on your sun visor."
- vrek86
"One major tragedy I remember was when I took a sudden hard right turn and all my favorite CDs on the sun visor flew out my open window."
Patience wasn't as hard to come by.
"Taking pictures, then waiting for them to be developed to see if they turned out okay."
"Then finding the while roll of film is someone's thumb, cause they didn't know how to hold the camera."
- dzotzer
"Or when you're on the other side of the country on a road trip with a friend, having taken some of the coolest pics ever. And then...the counter on the camera goes one number higher than the film should. To your horror you learn there was no film in the damn camera and the pics you've taken over the last week of your road trip don't exist."
- BeerCell
"And you took one or two pictures, not a dozen. Film was expensive, man."
"It was a HUGE DEAL about twice a year to take a roll of film in to be processed, then wait. And wait. And wait. Until FINALLY! Oh god I look horrible. And no do-overs! God, the advent of the cell phone camera has CHANGED MY LIFE like no other invention, obviously I am old enough to remember 110 film (shudders) but medical advances aside, what a game-changer."
The satisfying phone slam.
"Slamming down the receiver on a landline telephone. Pushing the red button is not nearly as satisfying."
"Is you slam hard enough you'd get that little ding to let everyone know sh*t went down."
"I have an office phone at my desk that I slam daily after dealing with our incompetent sales department."
The VCR rewind.
"Having to rewind the tape before returning it to the video store or incur a fee."
"We had a dedicated video rewinder."
"Or video stores in general."
It seems like quite a lot has changed over the years. Maybe because of technology life has becomes easier, but seems like there may be some pitfalls to convenience.
Have we gone to far with our societal advances? Or does it seem like we are heading into a bright future that so many have dreamed of?
Only one way to find out.
Want to "know" more? Never miss another big, odd, funny, or heartbreaking moment again. Sign up for the Knowable newsletter here.
Keep reading...
Show less
It is my firm belief that we all progress at different points in life. Some learn to drive when they're 30, some graduate college at 16. Whatever, right? There are circumstances though, where it goes beyond "staying on your path", and becomes, well.....WTF.
u/noobpirate asked: What is one simple thing that you still can't do?
O-P-Q......R????
I can't instantly recall alphabetical order. I obviously know it, but even in my 30's I sometimes have to run through it in my head to make sure Q comes before R (for example).
lasagna_for_life
It's a subtle difference.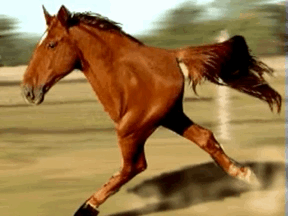 Giphy
Skip.
I remember when I started school, we had to skip around the yard, but I was always told off because I was 'galloping' :(
Old-Mac-Donald-Trump
Anyone can whistle (jk lol)
Whistle with my fingers in my mouth.
ChocTopIceBlock
Can't whistle in general.
OberV0lt
That wouldn't solve the initial problem, nope.
R____I____G____H___T
Food is important, yes.
Stop thinking about food. Apparently there are people out there for routinely forget to eat a meal, which is as mystifying a concept to me as walking on water.
HumbleWedding
Eating is like my favorite thing to do all day. I daydream about dinner at work. When we go out I mentally tally the places we could eat at (and even google them beforehand if I know we're going) to make sure I don't have any regrets about the place I picked.
I too cannot imagine forgetting. I'd have to be unconscious.
ashez2ashes
Wait....who are you?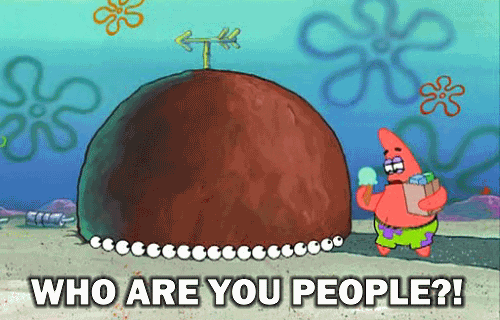 Giphy
Remember someone's name immediately after they introduce themselves.
TreeDoughnut
Me: "I'm so sorry. What was your name again?"
Forgets again two minutes later
tapehead4
There should probably be a better solution than that.
Tie my shoes the grown up way. Bunny ears all day.
Cariboucarrot
My ex always used to put on his already-tied shoes with a shoe horn instead of untying them. I thought he was lazy. Turns out he was 27 and couldn't tie laces. I think his mom tied them when he got new shoes and just hoped to hell they wouldn't come undone.
ReallyVeryAverage
That's the easy way out.
Read my watch. I technically can do it but it takes me too long so I always look at my phone instead.
Soancaholz
LMAO same, my cousin got me a fancy watch which I bring to parties or other fancy stuff and every half an hour i'll check it in case someone asks me what hour is it.
noobpirate
Don't go to Amsterdam.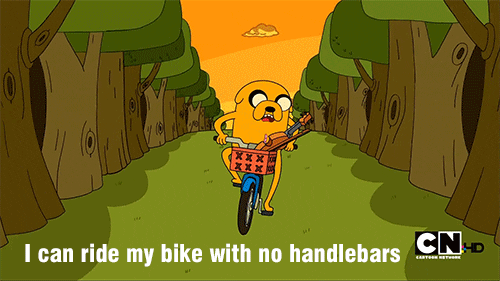 Giphy
Ride a bike.
Walvens2099
Laughs in dutch
Hel0_
I once knew a guy that could ride a bike with no handlebars.
No handlebars.
No handlebars.
OPs_other_username
RRRRRRRR
I can't trill my r's.
Wolfbrother2
My HS Spanish teacher taught us to roll our Rs by saying 'watermelon' ten times fast then trying.
It worked for me at least.
dylanus93
Relatable.
Make friends.
MyAltRedditAccount1
This. I feel like I get along with people that I meet spontaneously (schoolmates, roommates, co-workers, etc.) really well and hang out with them often. But once we part ways (for example when we graduated high school) I never keep in touch. I don't know why, I just don't feel the need to.
OberV0lt
Keep reading...
Show less