So many people love to go natural.

Nudists have been trying to make us see their ways for decades.
For some, sleeping in the buff can be one of the best ways to sleep.
Sheets cool on the flesh is such a great feeling.
Redditor Etore_the_not_smart wanted to hear from all the people who love to slumber in nothing, so they asked:
"People who sleep naked why do you sleep naked?"
I am a nude sleeper.
It changed my life.
Good Thinking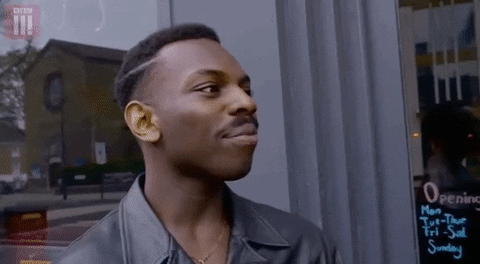 Think About It GIF by Identity
Giphy
"My husband sleeps naked."
"I asked him: Dude, what if there's a fire and we have to just run out???"
"He said: Well, my pajamas won't catch fire… because I'm naked."
"I had no valid argument. So, there's that."
upeepsareamazballz
So alas...
"I hate clothes. If I could choose to just never wear clothes that would be ideal. Unfortunately I was born with pasty, ghost skin and I freeze in the winter even in clothes. So alas I will keep wearing them outside the house and get nude as soon as I get home. When I am at the beach with my pasty a** ghost skin, I wear long sleeve rashguards, swim leggings, and a giant sun hat because again, pasty ghost skin. Cute swimsuits are for indoor pools imo!"
crazypurple621
Hold Me
"Home security. Any person who breaks into my house will have to deal with a balding, hairy, naked man running at them and yelling 'I JUST WANT TO CUDDLE!'"
Foraxenathog
"It is one thing to get your a** kicked after you break into a house. It is a completely different thing to get your a** kicked by a naked 40 year old with a beer belly."
Brummy1833
"That's way too terrifying to be honest."
ThickSteak6328
The Slam
"I don't like the feeling of clothes getting all bunched up as I toss and turn at night like I normally do before my sleep wrestling starts. My wife says that I will suddenly body slam the mattress with my upper torso in the middle of the night at random."
GreyTigerFox
"My wife just calls it a 'Whale Breaching!'"
MaelstromFL
Free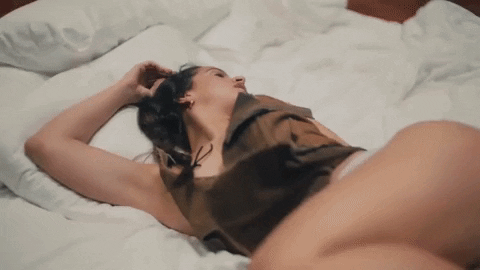 In Bed Hentai GIF by ROSALÍA
Giphy
"It makes me feel free and comfy."
Mountain-Safety2099
"If I wear clothes, they get all knotted and twisted up."
PolyGlamourousParsec
Comfy on the skin is a must for most folks, it seems.
Natural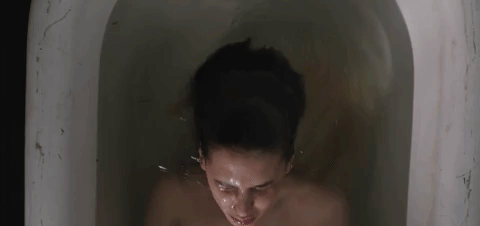 Scary GIF by Imagine Dragons
Giphy
"I was born naked."
JackIbach
"We come into this world screaming, naked, and covered in blood. Play your cards right and it doesn't have to stop there."
moratnz
Everyone Do It!
"It's too hot where I live. Plus it's good for your private parts health, especially for females."
ramzay_
"I always slept naked and turned my ex wife onto sleeping naked when we first met. She never did before. She said she was worried spiders or snakes would crawl into you know where"
"I explained that this wouldn't happen, and she realized how wonderful sleeping naked is. From what she's told me, she still does."
"Everyone should sleep naked! Clean sheets against your skin are the best feeling ever!"
RonaldTheGiraffe
It's a Crime
"Wearing clothing in bed just feels... wrong. I'd feel claustrophobic. Plus it's just such a delicious feeling to climb into high thread count cotton sheets and a down comforter - I don't want anything interfering with the sensuous pleasure of it."
Dibiasky
HEAT
"It's more comfortable. I run hot. I hate the idea of adding more clothes to my laundry. And if someone breaks in, I've always imagined a naked hairy man with a hatchet will make them double think their decision. (Hatchet in nightstand)."
Cool_Story_Bro__
The Feels
"Sensory issues. Clothes feel weird on my skin when I'm lying on a mattress. They bunch up, they stick to the skin, they rub against the sheets and twist when I move positions. Plus I get hot very easily. Cannot stand sleeping with clothes on."
SentimentalApathy
"Same. Can't handle the friction of fabric on fabric. Can't stand when my clothes get twisted because I toss and turn. If I must wear clothes, the only thing I can somewhat tolerate is a sports bra/stretchy cami and panties."
lollipopfiend123
Crazy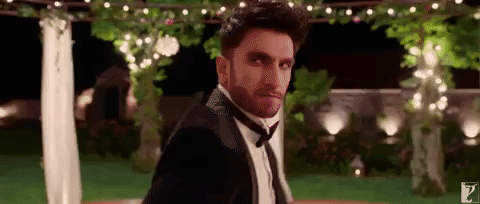 relaxing ranveer singh GIF
Giphy
"I'm 42. Till about 5 years ago I thought everyone (well about 95%) of people slept naked. But I was wrong. I think the question should be why do people wear clothes in bed?! Crazy to me."
WholeRevolutionary22
Tangled
"I get tangled in my jammies and sheets."
"It feels nicer."
"I have a naked woman beside me and cuddling feels way better naked."
4angrydragons
Well that settles it, these folks make some good points.
But what do you think? Let us know in the comments below.
Why in this day and age are people still taking nudie pics without triple-checking the recipient?
Why take the gamble?
And half of the time we hit send, mistakes get made.
One minute you're feeling sexy, the next minute grandpa is having a stroke.
Be careful.
Redditor Im_A_Freakin_Joke wanted to hear about the times people have sent photos to the family that left everyone SHOOK, so they asked:
"Redditors who accidental sent a family member a nude, what was the aftermath?"
I have done many things, but I never allow a snapshot.
Gross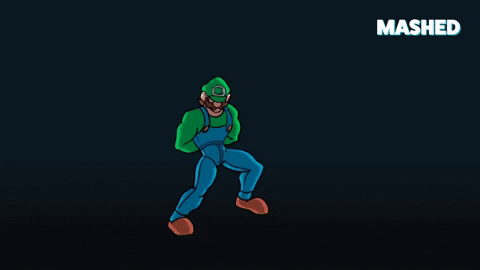 Vacuuming Clean Up GIF by Mashed
Giphy
"'You should clean your room before you take that.'"
Emergency_faceplant
What's What?!
"I meant to send it to someone on WhatsApp that I was dating at the time and didn't realize I accidentally sent it to my brother, their names were next to each other in my chat list and I chose the wrong one. I frantically called my sister in law and told her what happened and begged her to go into his phone and delete the message with the photo."
"This is before WhatsApp added the functionality to delete your own messages. She was so sweet and understanding and deleted the message. I was so embarrassed. To this day she has kept my secret, this happened five years ago."
room_temp_butter
Bad Pics
"For context, my mom had some life-threatening medical issues when I was a kid, so there were a few month+ long periods where we rarely saw her. One night, I got a text from her that says 'send me a pic of u in bed."
"I thought she wanted a picture of me and my dog snuggling, as he slept with me and was the cutest sleeper. I usually sent her one every few days, even when she was home. It also doubled as her way to make sure I was following my bedtime."
"I was taking the picture, and I get a follow-up 'ignore that' text. At the same time, my dad opens my door so hard the hinges break. He says 'you get a text from mama?' I say yeah, and he says, 'it wasn't meant for you.' And leaves. I felt weird about it for days, even though it was years before I figured it out."
bleeding_inkheart
Leave it there...
"I happened to live across the street at the time and a dirty message meant for my now wife was sent to my mother! Luckily for me my mom is notorious for ignoring her phone so I sprinted across the street and said 'hey where is your phone' she told me it was on her desk so I calmly walked over unlocked it and deleted the message. In response to the look of confusion I told her 'deleted a message that was meant for now wife...' And left it at that."
Twandle_D-Vorago
AHHHH!!!! NO!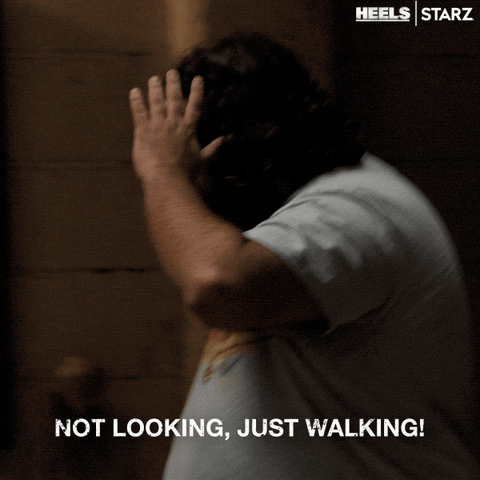 Awkward Episode 1 GIF by Heels
Giphy
"One time my dad accidentally texted me 'sex if the Patriots win' and I still don't believe I have recovered."
ayepeyday
Mom and dad have their own lives.
Disconnect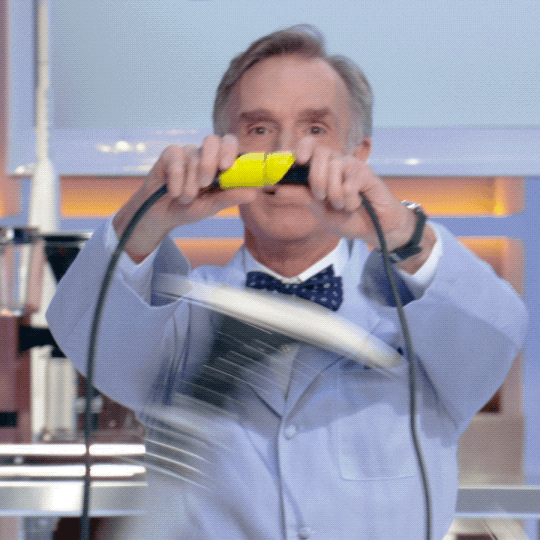 GIF by NETFLIX
Giphy
"I didn't accidentally send a nude, but my phone did auto upload ALL my pictures when I connected it to my mom's computer. I'm no longer allowed to connect hardware to my mom's computer."
teethalarm
Hey Sis...
"I gave my sister my old Iphone (I'm 25, she's 22). She didn't realize that her photos were uploading to my cloud and when I went to send a photo to a coworker, at work mind you, I see her pasty a**. I immediately text her and was like STOP TAKING PHOTOS. She called me and asked if I was okay and I told her what was happening. She responded with 'My a** look good though,' and I died laughing. Love my sis, but Christ."
PushingPepperoni
Shower Scene
"I didn't sent a nude. I was in the shower, about age 15, and I heard the phone ring. My best friend had a habit of calling while I was showering. So, I bolted out naked as the day I was born to grab the phone before she hung up. I didn't realize pretty much my entire dad's side of the family was visiting my terminally ill mother."
"They saw it all. My aunt jokingly said, 'Well, dang, I didn't know there was gonna be a show.' And someone said, 'we were just joking when we said you'd grow up to be a stripper.' I had to do a walk of shame back to the bathroom as well."
"It was laughed off and it hasn't been brought up since."
TheSaltyMelon
Let me see...
"Sent a pic of my boobs to my mom. Managed to convince her I was trying to take a pic of what I thought was a lump but ended up dropping my phone and sent it while fumbling. Which has happened before. But then she made me show her where I thought the lump was so that was very awkward."
3milyBlazze
Recover Mode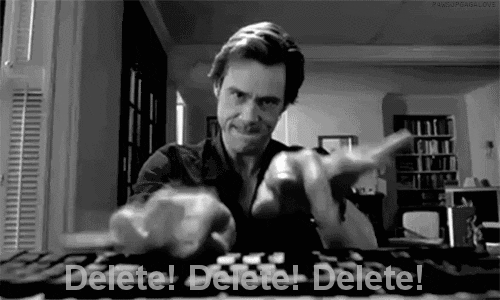 delete black and white GIF
Giphy
"I once sent a pic to a GF in college when we were home for break… only I searched her contact by last name and accidentally sent it to her mom!"
"Thankfully it was late and she was able to sneak into her parents' room and delete it before they saw."
BleekerTheBard
What have we learned?
At the very least, triple-check who you are sending it to one whichever app you use for that sort of thing.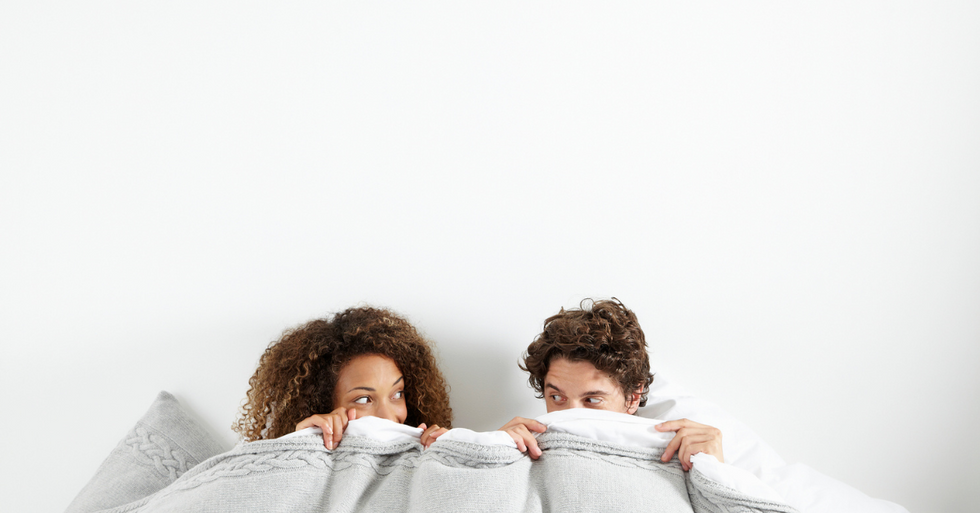 Sustaining a strong relationship as a roommate can be difficult. But as long as everyone remains respectful of each other's personal spaces, keep common areas clean, and above all else, respects each other's privacy, it's not too difficult to remain on good terms. However, things are bound to get a little more complicated when one […]
More
It's interesting what people are initially attracted to about a person.
Some are drawn instantly by one's appearance based on a person's general attractiveness or how they dress and groom themselves.
Others seem to be turned on by one's attitude–like how a person presents themselves in public and how much confidence they exude without an air of pretentiousness.
If and when the object of one's affection is romantically obtained, the way in which the next step in the relationship progresses could be a sexy success or a total deal-breaker.

Curious to hear strangers recalling a deciding moment, Redditor JokeRadiant3881 asked:

"How did you feel the first time you saw your partner naked?"
These were triumphant reactions.
For Lack Of A Better Word
"I literally said 'woah' out loud."– ALIEN_Human_HYBRID
Romantic Thrill Ride

"Like a kid at Disney world. Hadn't been on any rides yet but was excited to be there nonetheless."
– -Praetoria-

Headrush
"don't remember, no blood flow to my brain at that point."
– DoctorNotAnEngineer

Revved Up
"Horny."
– Shaggy_Poop

Complete Looney Tunes
"Remember that cartoon dog where his jaw hits the floor, tongue rolls out, and his eyes bulge out to the sound of an old timey car horn? Basically that."
– squaredistrict2213

Confidence levels were challenged but these Redditors were pleased with the results.
We Are Not Equals
"Felt sorry for what I had to offer in return."
– CurlyBill03

MILF Love
"Same! I've had four kids and had a lot of extra skin and sag. Man did NOT care. He seemed just as stunned as I was."
– TooTallMcCall
Embracing It All
"I felt the same way for a bit, with my hubby after baby. But every time I'm naked, even though I don't like where my body is at, he looks like he hit JACKPOT. So I feel better, knowing he thinks I'm hot, sexy, beautiful, even more so then before because I'm the mother of our child."
– DiamondEyedBarbie

Physical endowments were admired.
Life In Real-D
"She had deceptively big boobs."
– HappyDodge2

Object Appeared Larger Than Expected
"I felt like WOWZA im one lucky girl."
– Professional_Hour702
Breakfast Show
"Well, I'm 54 and got out of a marriage where my ex never felt comfortable being naked around me. My new fiancé has no problem getting naked and gives me a little show each morning she gets dressed. And she's got an amazing body at 55!"
– macgiv

I'm very self-conscious when it comes to my body, but nothing says sexy like seeing the physical response from another man giving me a huge thumbs up, so to speak, after seeing me in my birthday suit.
Verbal affirmation isn't all that it's hyped up to be.
But body language? Now that is everything.

Being a new parent takes a toll on your time. Every second is about attending to the baby. Or resting when you can. So one of the most important things for new moms is comfort and ease. How comfort and ease is found can turn others off though. Case in point… A deleted Redditor wanted […]
More