I've never understood the purpose of a nude beach.
Sand is already a nuisance with clothes.
And... I'm not a fan of bodies just naked everywhere.
But I have a friend who lives for them.
They're freeing to him.
So as long as people are happy, I say to each their own.
I'll be at my pool with the fresh chlorine.
Redditor Dazzling_Atmosphere1 wanted to chat about all the things we MUST know when visiting a naked beach. They asked:
"What are some unwritten rules at a nude beach?"
I've never been to a nude beach. I've barely been to a beach. The sun is too hot and the sand too sandy. But y'all enjoy.
Yuck!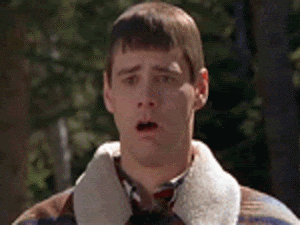 gross dumb and dumber GIF
Giphy
"Don't walk up to where me and my wife are sunbathing and stand in front of her. It's not cool."
0oITo0
EVERYWHERE!!
"Sunscreen, at regular intervals, on everything."
Anthroman78
"I was an 19 year old redhead at the nude beach; let me tell you what, the penis is the least of your concerns. Tops of your feet, butt crack and your hip bones. One Eyed Willy will be just fine."
ogwoody007
"Can I emphasize on 'everything.'"
Satanspit69
Oh Sandy...
"Try not to get sand in your vagina."
blueskysiii
"Good Lord you just reminded me that me and my cringy friends in high school formed a band. The name of said band? Sand in my Vagina."
WolverineJive_Turkey
"No lie, a lady in my town who writes for the local paper is named Sandy C**ch. I don't know how she's done it."
Key-Professor-2124
Rude!
"Don't say, 'Who's your friend with the small penis?'"
johncharityspring
"My father loves to tell the story when he took me to the sauna when I was like 7 (in Germany we go naked) and I asked him, very loudly, 'why does that man have such a small penis?'"
the-chosen0ne
Behave!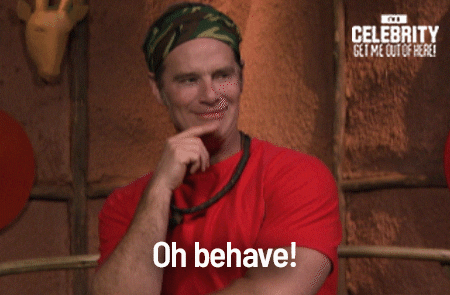 imacelebau behave GIF by I'm A Celebrity... Get Me Out Of Here! Australia
Giphy
"Don't try to pick somebody's pocket."
SilentJoe1986
Don't steal. Rule #1. Why do people have or be like that?
Basics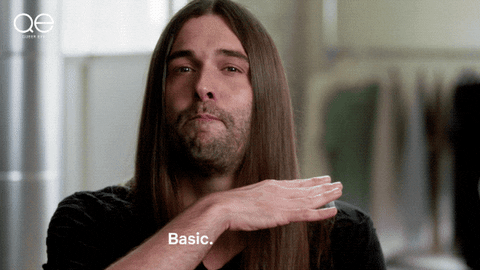 Basic Basic Basic Netflix GIF by Queer Eye
Giphy
"Don't do anything you already wouldn't do at a regular beach."
Bepis_drinker_
Tented
"Don't assume they're horny just because it's a nude beach. Even if you do, don't act on it."
cantopay
"I usually go to a nude beach because it's closer and I don't mind it (people do whatever there) but there's always at least one tent trembling there so I refuse to believe that. I mean, I say tent but it's sticks holding 4 towels up. U can always see the feet under it or a head popping out. Before you ask more questions, Idk and I don't care, I'd just go to the further away and be at peace."
5amuraiDuck
Look Away
"Don't stare. That's actually good advice no matter the situation."
Aezetyr
"That is precisely why I've never gone to a nude beach because I would just stare at everyone, male or female. It baffles me that masse public nudity was once, in ancient times, considered acceptable. Edit: I DO NOT think it's wrong! It's just a culture shock and different for me. Sorry for the misunderstanding everyone!"
ShadowLancer128
Mind Yourself...
"Alright so you've got two major ones. Generally each beach has different rules, depending on the community that inhabits it; but usually they're very commonplace. Typical beach rules always apply; use sunscreen, swim safe, etc."
"Mind yourself. You're not the only one at the beach, and typically are not the only one out of their skivvies. Mind yourself and be respectful of others, and you will fit in fine."
"No sexual intercourse. You will often find people messing around in the dunes, no doubt. However, it's generally frowned upon to do so. Not to mention beach sex is only good in theory."
Rhodeo
Quiet!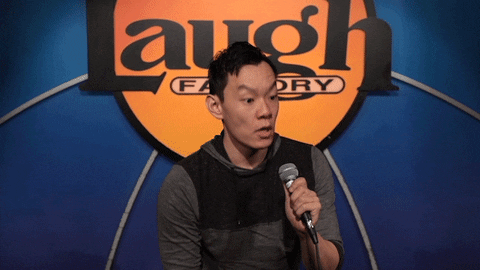 hush GIF by Laugh Factory
Giphy
"Avoid shouting "AROOOOGA!" with your eyes popping out of your head and tongue rolling out onto the floor like a fruit roll. It's considered impolite."
proximalfunk
So keep these rules close when you find yourself naked at a beach.
Want to "know" more?
Sign up for the Knowable newsletter here.
Never miss another big, odd, funny or heartbreaking moment again.
Keep reading...
Show less
Going to work naked is literally a thing I have nightmares about.
It's also literally a thing I could do because I work from home writing weird articles on the internet and nobody has seen me in the real world since, like, 2016 anyway?
So if, for whatever reason, my nightmare scenario were to come true I'd be fine. Cold, probably very annoyed with my dogs, but fine since I'm alone on home turf.
Reddit user willtrent16 asked:
" 'Go to work naked day' is now a mandatory national holiday. Which jobs have the worst outcome from this? "
I used to work with kids. 5th-8th grade kids.
I don't know if you've ever met a middle schooler but they are possibly the most terrifying predators in all of natural history. My old job working with middle schoolers gets my vote; but Reddit had some awful ideas, too!
Spicy Rain
"Welders."
- Cold-Ruin-3973
"Ooh spicy raindrops"
- saltyboi6704
"Am a welder. Tig is the only one I'd do naked haha. Mig and stick have too much spicy rain coming from them lol"
- MarionberryNo3166
"Overhead Flux would have your pecker looking like Anakin at the end of episode 3."
- BigPapaNurgle
Pink Would Stink
"Insulation installers; pink fibreglass everywhere."
- JimmyJazz1971
"As an electrical apprentice who has been crawling around an attic all day, I can comfortably say f*ck pink insulation and who made that sh*t so itchy!"
- Brothersunset
"I can feel this everywhere right now."
- TotallyInOverMyHead
On Company Time
"Septic tank divers."
"But on the upside, if they need to take a dump they can just do it without having to stop working!"
- RiddlingVenus0
"Always sh*t on company time."
- wananah
"I physically GAGGED."
- Mrs_Watzitooya
Teacher Trauma
"Grade school teachers."
- Lallner
"People who are homeschooled are freaking out right now."
- Bobbyjoethe3rd
"Specifically, brand new high school teachers."
"When I was student teaching, I was 22. I was teaching 17 and 18 year old seniors. It was bad, but it would have been even worse with no clothes."
- TheLonelySnail
The Source
"I'm a biochemist in a venom analysis lab."
"When I'm not in lab isolating venom proteins in DMSO and other chemicals that can help facilitate the passages of normally non permeable molecules through cell membranes, then I'm harvesting the venom from the source."
" 'The source' being venomous snakes."
"Blue jeans are basically the best armor that doesn't compromise mobility. I mean, tromping through tall grass probably SHOULD mean chaps but they don't work against large enough snakes and not getting struck at all will always be 99.999% of the effective safety practices we have developed against snake fangs."
"So even if I'm ok with wearing thinner long pants in the field I'm gonna keep that layer of mesh between my family jewels and strikes. I've had 2 close calls in that exact region."
- craftmacaro

Cranberry Spiders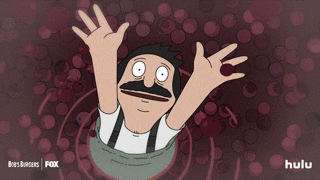 dig in bob's burgers GIF by HULU
Giphy
"Working in a cranberry marsh seems like a really bad one."
"I've never been in a cranberry bog, but I know rice fields. If you're walking in water the goes up to your hips and it's full of foliage or crops, it's gonna wrap around you and it's gonna get in some places."
"I would imagine trying to walk through a cranberry bog naked would not be fun."
- FlysDinnerSnack
"Also, cranberry bogs are filled with wolf spiders."
- Slant_Juicy
"I read an article about this that said:"
"'It turns out there's a reason they ask prospective employees if they're comfortable with spiders, and it's a pretty wild one. You're going to have a hundred wolf spiders trying to climb your eyebrows during harvest.' "
"And now I want to know the spider leg quality control cut off point of cranberry products."
- CandiBunnii
"Today was the day I gave up eating all cranberry products for the rest of my life, thank you."
- dances_with_corgis
Hair Splinters
"God awful being a dog groomer. I get enough hair splinters wearing clothes…"
"Hair has a lot of structural integrity when its not long or old. It slices deep."
- Illustrious_Way_5241
"Hair splinters are SO annoying."
"I'm a Vet tech, I have to shave down pets for their surgical sites as part of the prep, I get them from that. I literally feel your pain."
- NurseMcStuffins
Nurse!
"Nurses, especially female nurses with all the creepy old men/altered mental status patients in hospitals."
- Less-Dirt-1673
"My germophobic self would rather get fired than have to go to work on this mandatory day."
- wankProcyon
An Hour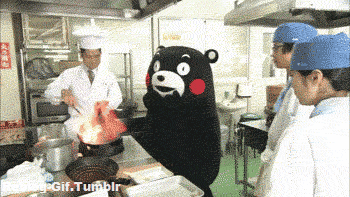 Excited Bear GIF
Giphy
"Kitchen work in general."
"I'm a chef. Judging by the amount of burns on my arms, I would burn my penis off in like an hour."
- atx00
"Once, at the end of working in a seasonal cooking job, I made good on my promise to show up to work in nothing but apron and Crocs."
"I lasted ten minutes on the line before bailing to get something between my skin and hot grease. So I can confirm that cooking naked is a terrible idea."
- kdubmaps
"For line cooks, the amount of time we spend bending over to reach coolers and pans and whatever would be absolutely revolting, and aprons don't solve that."
"Apparently a former cook at my job never wore underwear and while standing beside the very hot grill, it heated the zipper of his pants enough it caused some minor burns on his member."

"That is how we ended up having in the employee manual for uniforms, that the employee must wear underwear."
- tachibana_ryu
"I had a coworker that was wearing the fire retardant chef's pants, and he accidentally leaned up against the edge of the flattop for a couple seconds."
"He was fine, he literally didn't even feel heat, but his pants were scorched to hell."
"It probably would have been 2nd or 3rd degree through normal clothes… naked, you'd literally be cooking yourself…"
- Toss_Away_93
Reddit brings up a lot of good points and fun new things for me to have anxiety induced nightmares about.
What other jobs would you add to the naked nightmare list?
Want to "know" more?

Sign up for the Knowable newsletter here.

Never miss another big, odd, funny or heartbreaking moment again.
Keep reading...
Show less
Sleeping naked on sumptuous high thread-count sheets is one of those things that's billed as an ultimate moment of sensual bliss - but for some people it's the ultimate NOPE.
This article is for you never-nude sleepers - and the people who just don't get you.
Reddit user kellogg888 asked:

"People who don't sleep naked, why?"
We'll start with the obvious and maybe most relatable reason for people living with family - NOBDOY KNOWS HOW TO KNOCK!
Family Frustrations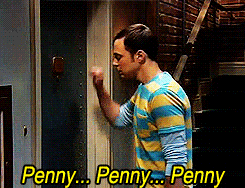 knock the big bang theory GIF
Giphy
"Because family members don't know how to f*cking knock that's why."
- mishi-as-in-m
"Honestly mine don't either. I just let them learn their lesson."
"Don't knock? You see something that'll scare you for life. Your fault not mine. I have no shame."
- IF**kedYourDadd
"Family is it."
"I used to sleep naked and free and then got on the dating scene again. Dated a woman with kids and - you never know who's gonna have a bad dream and come cuddle - or what midnight emergency may come along."
"Now, even though I am no longer with a woman with kids - I stay prepared for midnight emergencies. Now that I can afford comfy PJ's it's really kind of nice."
"Also I'm not flat-bellied and twenty anymore."

- SomeFckingWizard
A Sweaty Situation
"If I have skin touching skin, it sweats a lot."
"I don't like to spread my arms and legs. I like to curl up in a ball on my side."
"My arms touch my sides. My stomach touches my upper thighs. My thighs touch each other. I don't want all of that to become a big hot sweaty mess."
- svenson_26
"This right here, I've tried sleeping naked before and every time it's been super uncomfortable cuz of this."
- Piemaster113
"Can confirm. There's definitely a strong correlation between how naked I sleep and how sweaty I get."
- Stussydude
Woman.
"Woman. Blood."
- Halalamay
"General discharge too"
- PetiteEbonyDoll
"Yeah stuff comes out of me sometimes and I can't have it roaming free in my bed"
- VermicelliHospital
"Trans man. Also blood lol"
- joyfulsoulcollector
"Also woman, my #1 reason is a likely irrational but nevertheless EXTREMELY strong fear of spiders crawling in somewhere they don't belong."
- jcpianiste
It's Cold
"I am always cold!"
"Some nights I even layer 2 pairs of socks. Meanwhile my Fiancé is sleeping in the same room just his undies."
- interruptingcow_moo
"No kidding."
"My wife had a hysterectomy which forced her into menopause, so her temperature regulation is f'ed up to say the least. Hot flashes are a way of life."
"I had to put a window AC unit in put bedroom so she wouldn't die."
"Me? I have all the covers, a fleece blanket, flannel lounge pants and a shirt during the summer so I can sleep. If I don't have all that I will freeze to death."
- rock_vbrg
"My fiancee sleeps naked, I don't mind. But I also don't understand it..."
"Like HOW are you not freezing??"
"I have very comfy, very warm sleepwear. Heck, sometimes if it's really cold, I'll wear a whole sweater to bed. Or steal her blanket."
"So I have lazy-sleep clothes, a sweater AND two blankets to sleep with and she's there just naked and comfy."
- Hjemi
Emergency Exits
"What if a there's an earthquake in the middle of night and I have to run?"
- IcmCoffee
"My uncle used to sleep naked. Until his trailer caught fire in the middle of the night and he had to run butt naked to some old woman's house and convince her to open the door or call 911."
"Didn't help that he's a gun guy, so all his ammo was firing in the background."
"I was a kid when this happened. The whole idea just makes me nervous."

- avamarie
"One night my wife and I were having sexy time that ended with us going to sleep naked. The next morning we were woken up early by a 5.7 magnitude earthquake."
"There we are, both naked, trying to get to our two kids, not get hurt by things falling down/broken glass."
"My wife vowed to never sleep naked again as she now has a fear of earthquakes and I now have a hate of earthquakes since they took naked cuddles away from me."

- Arosland3
"We had a house fire a few weeks ago. I was so thankful that I was wearing leggings that night and my husband was wearing sweatpants."
"That gave us at least a days worth of clothes before we could hit Target for another outfit."
- MyNameIsntFlower
Paintbrushing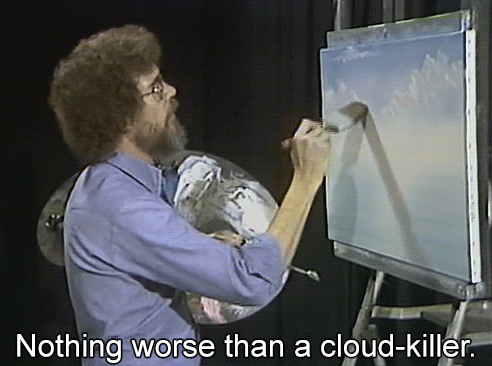 True Story Art GIF
Giphy
"Because the tip of my penis touching the bedding drives me insane."
- dingbatyokel5000
"Agreed. I told my girlfriend it feels like my penis is 'paint brushing' the bed."
- minidude140
"Or when I shift positions and my meat and veg all rearrange into a new lineup on my other leg. The feeling is just distracting. I'd rather have them in a nice soft support hammock."
- AbsolutelyUnlikely
"This."
"It's like when you wear those horrible PE shirts back in school and had to run around a lot. The nipple burn... but on my penis."
"No thanks."
- cloudxnine
Vulnerability
"It makes me feel too vulnerable. Even though I'm totally safe, I just feel too exposed."
- LunaValley
"Ah so much scrolling to find this."
"My mind gets restless with made up scenarios until I'm like 'ok, I'll put some soft pajamas on' and then I fall asleep instantly."
- zarillo2
"It's the same for me."
"I wish I could feel comfortable enough to do it, but I just don't feel right trying to sleep naked. The few times I tried, I always woke up in the middle of the night shivering and feeling anxious."
- swarlossupernaturale
"Yes! Thank you for understanding! I don't feel safe if I'm exposed and as a result can't sleep. I know I'm in my own house and totally safe, it's just this weird vulnerability thing."
- sharkittens
A Renaissance Fest Battle Axe
"I slept naked for a long time and I was always waking up hot or cold. Pajamas fixed the issue."
"There was also that time a drunk neighbor broke in and took the blankets off me and tried to kiss me."
"We were friends with the neighbor and would hang out on the back patio smoking. We'd walk to the wing place and eat. He would always go to his place to use the bathroom."
"One night he used ours and took the opportunity to unlock the front door that nobody used. He asked to borrow my roommates phone and she agreed and just told him to leave it on the porch when he was done."
"At about 5am I woke up with no covers on and he was whispering in my ear to kiss him just once."
"I grabbed the renaissance fest battle axe by my bed and swung and he ran. I went out of my room and my roommate heard the noise and she came out to find me naked with an axe."
"Then she found her phone in her room - he had been in there."
"We didn't see him for a week and when he showed up he was arrested for something drug related. He left his dog on our porch. Eventually we found his mom and gave her the dog."
"I don't sleep naked."
- Antigravity1231
Pets
"I don't want my dog to be nosing around."
- kingswing77
"Used to sleep naked until my cat chomped on a ball."
"Very rude awakening. No damage but now boxer briefs keep the dangly bits from dangling in my sleep."
- Wezbob
"I too sleep with a dog in the bed. He licks my fingers to wake me up."
"Too many variables. You get the point."
- pacawac
"Similar. My puppy likes to sleep under the blanket and also thinks my junk is a chew toy."
"Well, he thinks everything is, but my junk is the most concerning."
- Rohndogg1
Never-nudes of the sleep world, why DON'T you sleep in the buff?

Want to "know" more?

Sign up for the Knowable newsletter here.

Never miss another big, odd, funny or heartbreaking moment again.
Keep reading...
Show less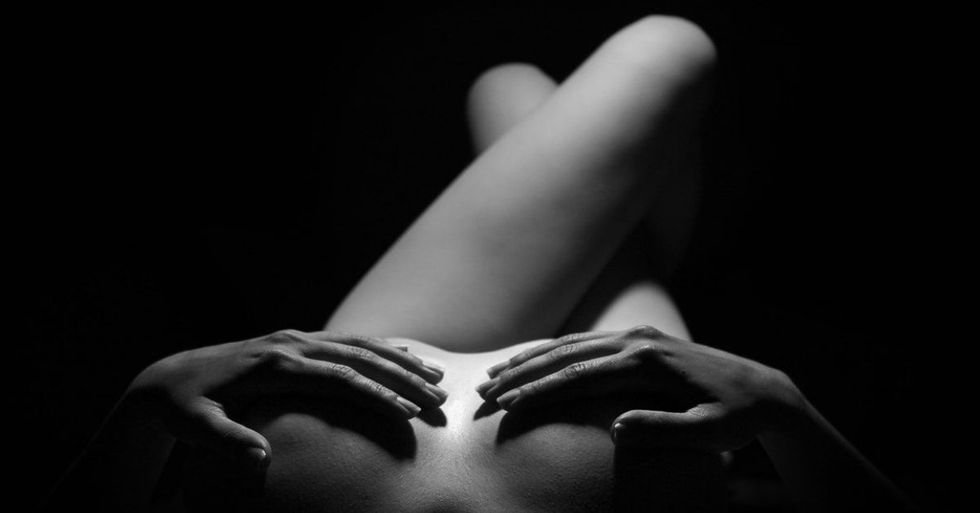 Every relationship has it's compromises. The longer you're together, the more we learn about our partner's… quirks. Some quirks can be seen as endearing, others… not so much. It all depends on your level of tolerance. Case in point… Redditor Expensive-Spinach369 wanted to discuss his story for some feedback. So naturally he came to visit […]
More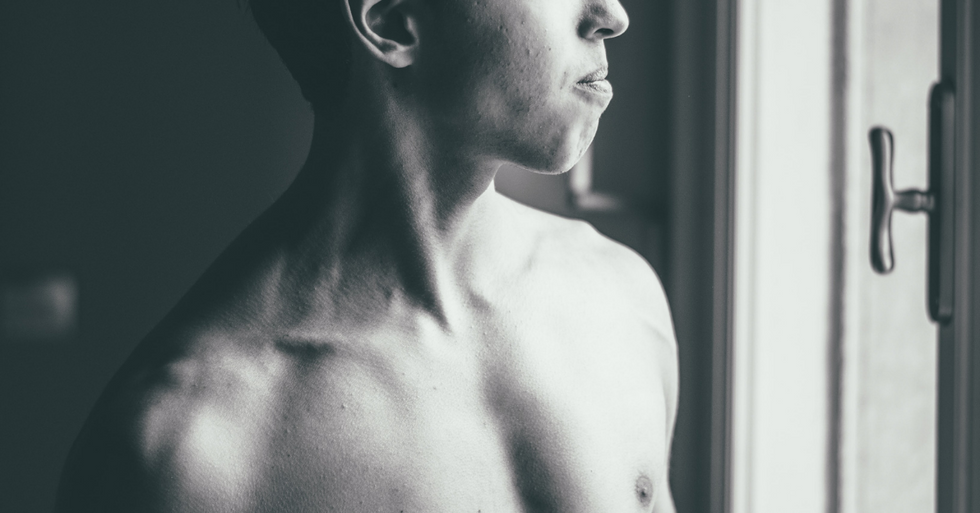 It's all well and good when we do something nice for a family member, like letting them move in for a while, so they can comfortably look for their next place to call home. But when that family member starts abusing boundaries or basic house rules, the gesture doesn't feel so nice anymore, confided the […]
More