It's easy to roll our eyes at the ludicrous things people still somehow believe.
For instance, the earth is flat, or the moon landing never happened.
All of which are nothing more than sensational conspiracy theories with no facts to back them up.
That being said, even those who laugh at others for believing ludicrous things often still believe a conspiracy theory or two of their own.
Redditor Exact_Suggestion305 was curious to hear the conspiracy theories people adamantly believe, leading them to ask:
"What's a conspiracy theory you believe is 100% true?"
Anything Found On Reddit

"I would believe any conspiracy theory that explains why I see a version of this question in my feed 3 times per day."- Longjumping_Ad_6988
Hold On To Your Butts

"Several years back, Samuel L Jackson did an AMA."
"He announced it a few days before and said he would read, up to 300 words, any statement that was the highest voted."
"The initial comment that was in the lead was a series of words for a gps system."
"Left, right, turn, 1,2,3,4,5 etc and of course motherf*cker."
"Halfway through though, another comment took the lead and ended up winning."
"It was a rather bland announcement that he was retiring from acting and taking up a life of crime fighting."
'Till the end of time, I will believe that his team said there was no way he was going to read a script that would immediately be posted to create a product that he would not get paid for."
'I am sure Reddit admins put their thumb on the scale to get the other comment to win."- frodosbitch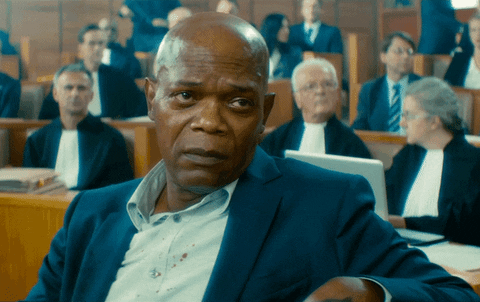 Samuel L Jackson Wink GIF by Lionsgate
Giphy
Mystery DNA Collection...

"When I was in middle school some group came and had every kid in the grade fingerprinted and mouth swabbed as a 'If My Child Goes Missing' packet for the children and parents."
"We got a copy of our fingerprints with our name on a form."
"And the sticker from that form was put on the tubes the mouth swabs would go back into."
"They set up in our gymnasium and the whole school of about 500 kids did it."
"I believe that was just a super easy way to get biometrics on the population before cellphones became popular."
"This was early mid 2000s."
"I've always wondered exactly who got that dna."- Equivalent_Seat6470
"I'm still convinced all these DNA test kits will be used/sold as a means to do things like deny medical coverage, plant evidence at crime scenes, population surveillance on a biometric level, etc."
"Got one as a gift once, handed it right back."
"NOPE."- nomadiceater
"The Candy Man..."

"The Ms on M&Ms have always been Ws."
"Willy & Wonka."- NorthernGamer71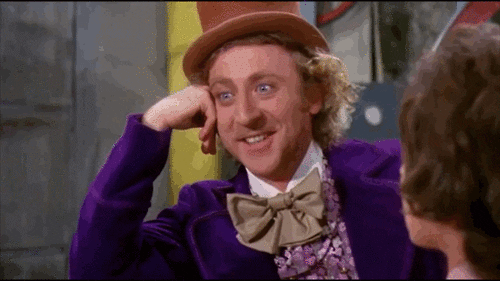 Willy Wonka Smile GIF
Giphy
"Cost Cutting" My A**...

"All the recent tech layoffs (except Metas) weren't about cutting costs but about making workers afraid again and trying to claw back some of the leverage workers had been gaining."- boones_farmer
Maps Be Damned
"Bielefeld, Germany, does not exist."- Mikeavelli
They're Not Fooling Anyone
"Area 51 is where the US develop and test Intelligence, Surveillance, Tracking and Reconnaissance equipment, and the UFOs people are are actually new forms of surveillance equipment."- dazedan_confused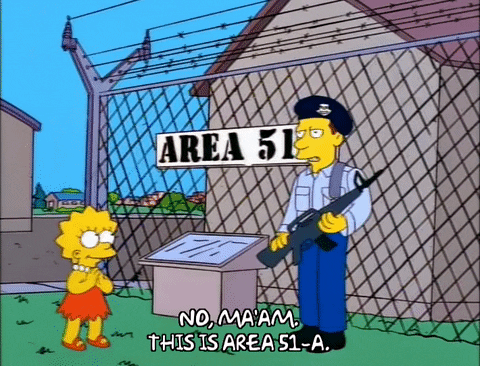 Area 51 GIF by MOODMAN
Giphy
Why They Didn't Release The Snyder Cut...

"DC makes sh*tty movies to give people comic book fatigue to spite marvel."- Season8isGreat
All In The Eye of The Beholder...

"That Contemporary art is used to launder money."
"Look it up. It makes sense."
"Rich person buys an art piece for $1,000, turns around and values it at $1,000,000, then sells it to a private buyer for 1.5x it's value."
"The buyer pays with a form of legal tender (cash) that cash has now been cleaned and is in the rich persons pocket, then he goes and commissions more art and repeats the cycle."
"After 5 years he has cleaned more money than offshore accounts, shell corporations, and high cash flow businesses could in 50 years."- Weird-Replacement-61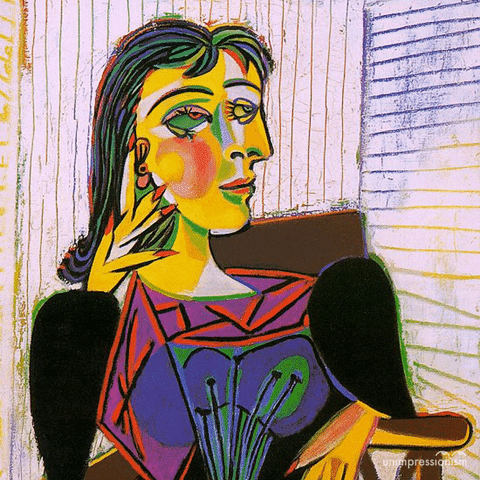 Bored Modern Art GIF by unimpressionism
Giphy
Seriously though, who actually uses change?
"The 'coin shortage' is just a way to have us all move to using our debt/credit cards and digital currency 100% of the time."
"When that finally happens, the government will have full access to viewing our funds and income and can freeze it whenever they want, which would give them full power over the economy."- Tomb5t0ne
Who Actually Bought Baseball?

"Michael Jordan's first 'retirement' was because he was suspended for gambling."- trojan_man16
What Else Would "Central Intelligence" Mean...

"CIA drugging US citizens without their knowledge to learn how to manipulate people's minds."- Xtrepiphany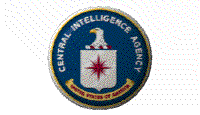 cia GIF
Giphy
Some people will believe literally anything they're told.
But just about everyone believes at least one sensational fact with zero evidence to back it up.
"Don't step on a crack or you'll break your mother's back".
"If you make too many funny faces, they'll eventually get stuck."
"Watching too much TV can make your eyes fall out."
Three of the many superstitions parents, teachers, and other authoritative adults tell children in hopes of getting them to behave.
It doesn't take long for children to realize that these are all merely myths.
This doesn't mean that there aren't plenty of well-educated adults who still believe silly myths like these.
In spite of bountiful scientific evidence, not to mention common sense, some people remain convinced that superstitions and folklore, no doubt meant to frighten or entertain, are actually based in reality.
Redditor JoeyDotnot was curious to hear the most ludicrous myths people still believe, leading them to ask:
"What's the dumbest myth people today believe?"
With A Few Deep Breaths, You Can Get Away With Anything
"'Lie detectors' as a literal thing."
"There's a reason they aren't admissible as evidence in court in most places."- bitew41489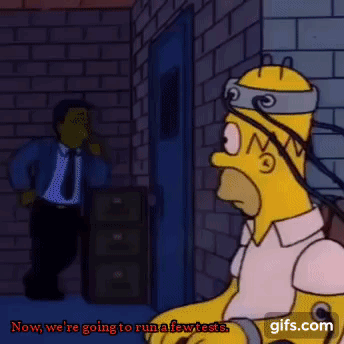 test homer GIF
Giphy
How Would That Even Work?...
"My dad had this guy helping him out, think Big Box store DIY curb ready helper, who told him 'If you sleep with your hair wet, you will bleed out of your mouth'."
"And he was 110% sure that was fact."
"We were both just confused and bewildered at this statement."
"What the hell had this guy witnessed?!"- bitew41489
Purely For Dramatic Effect

"There are dumber ones out there, but the one I, as an estate lawyer, deal with constantly is the idea that there needs to be a 'reading' of the will, where the family all gather and the lawyer reads it aloud to them for the first time."
"We don't do that, we just mail everyone their own copy if they want it."
"It's a really stubbornly persistent one because people continue to see scenes of it in movies and TV shows, where it's used for some big dramatic reveal."
"I've even had irate beneficiaries insist that the administration of the estate can't be 'official' until there's a reading."
"Way, way back, like 150 years ago or so, I believe we used to do something like that at times because you couldn't exactly presume literacy on the part of the beneficiaries, but now we feel it's a pretty safe bet that you can either read it or find someone who can."- PigHaggerty
Shouldn't They Also Have To Register Their Legs?
"Black belts have to register their fists as weapons."
"I can't believe I was dumb enough to fall for that."- gorox47927
...Still Best Not To Try It...
"If you drop a penny off a skyscraper, it will eventually fall fast enough to puncture someone's skull."
"By that logic, raindrops would hurt or straight up kill you."
"Not to mention hail."- UnvwevweOsas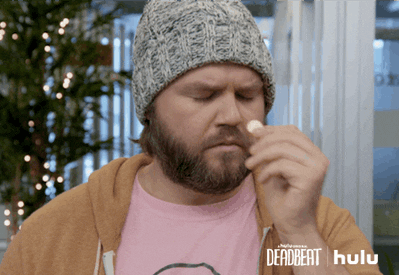 Tyler Labine Penny GIF by HULU
Giphy
A Balanced Diet Is All It Takes...

"Detox drinks."- Ok-Relief-723
Though We Should Believe This One...
"Tear here to open."- TheDarkSide2187
You Never Know What Your Good Luck Is...
"It is believed in Indian culture that keeping your unibrow means 'good luck'."
"I kept my unibrow for 20 years thinking it is my 'good luck' until I got stage 5th of kidney failure and I did my eyebrows after that because who gives a f*ck about luck anymore."
"Now my eyebrows look cute af."- Full_Sector_1606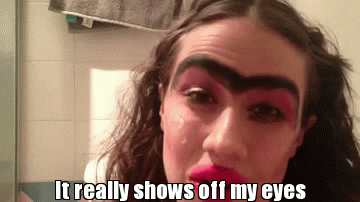 miranda sings eyes GIF
Giphy
The Reason Everyone Sleeps With Their Mouths Closed
"That you eat spiders in your sleep."
"Spiders will not knowingly walk into a preditor's mouth."
"They can sense both the heartbeat, heat and noise from humans."
"All things that would alert them not to go into our mouth."- messeboy
If Anything, It Might Actually Come Out Faster...
"I remember the myth that gum takes 7 YEARS to fully pass through your digestive system."- QuandiliusDinglebop
You Shouldn't Wait 48 Seconds!
"You have to wait 48 hours to report someone missing."- loxisi5751
No Two Bodies Are The Same
"When I had cancer a few years back and was doing chemotherapy I had people who constantly questioned that I actually 'had cancer' due to the fact that my hair didn't fall out until I was actually in remission."
"Had been off chemo for about 2-3 weeks when my hair started gradually thinning and falling out."
"It's a complete myth that every single person's hair will have the same reaction to chemo."
"Some people lose hair right away, some don't."
"Everybody is different."- DorothyGMilne
Once A Genius, Always a Genius
"That Einstein failed his grade school math class."
"It was the subject of a Ripley's Believe It or Not column in 1935 and Einstein himself refuted the article."
"In primary school, he had been at the top of the class and by 15 he had mastered differential and integral calculus."- rolis20544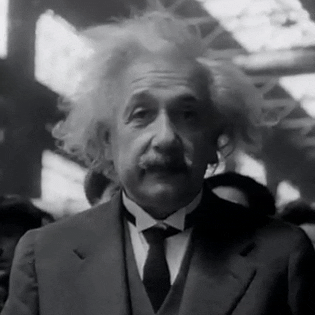 albert einstein GIF
Giphy
Always Make Sure That Lid Is On Tightly
"Not sure if this fits here exactly, but the McDonald's hot coffee lawsuit being a frivolous case filed by a money hungry customer."
"That poor lady was a real victim who suffered legitimate injuries who only wanted her medical costs covered."- deneto1043
Always Check With Your Doctor First...
"That magnetic jewelry / healing will cure just about anything."
"A dude named Mesmer the 1780 came up with the idea, and it has been debunked many times."
"Yet it's still a billion dollar industry."
"Fun fact - the word 'mesmerized' is related to him."- rolis20544
Be it watching too much TV will make your eyes fall out or Windex can clear up any ailment, some people will truly believe anything.
And no amount of convincing will ever change their mind.
There's an endless supply of knowledge in the world, and we're bound to get some of it wrong.
But it sure is annoying when a person continues to believe false knowledge after it's been disproven.
Already annoyed, Redditor Aarunascut asked:
"What's an annoying myth that people still cling to?"
Hobbies, Who?
"That having hobbies as an adult is only worth it if it brings in money. No, I love my meaningless and expensive hobbies, even if they don't bring in any income."
- Sneezy_baby
Joy Is Worthy
"I've been interrogated about why I'm a trained swordfighter."
"Because it's fun, you dolt!"
"I'm not going to try to rationalize about how it's an effective way to stay in shape or how sword fighting trains skills used in practical self-defense, or how studying the manuals is an intellectually-stimulating academic pursuit."
"I'm just an adult who likes playing with swords."
- Drach88
History Hidden Under Paint
"Ancient Greek and Roman sculpture and architecture being pure white marble."
"They are now. That's because art dealers long, long ago washed the paint off."
- Needydadthrowaway
Is MSG Really So Bad?
"My grandmother saw me adding MSG to a curry and the look on her face was like I was pouring rat poison into the pot."
"Meanwhile, she has basically shaved her diet down to only food with very high natural MSG content. Miso soup with kelp seasoned with soy sauce is her go-to meal when she doesn't want to think about it, her backup is a soup made from dried fish, tomatoes, gochujang, and kimchi."
"Inconsistent, I tell you."
- dudemanguy301
Scientific Fact or Idiom?
"The saying that, 'Lightning NEVER strikes twice in the same place.'"
- Back2Bach
Wait an Hour to Swim after Eating
"I was on a swim team as a kid, and if I ate and swam too close together, I most definitely got abdominal cramps."
"I always attributed it to the intensity of swimming because when this happened, this was with full-on swimming (either competing or training), and properly swimming uses basically every skeletal muscle you have."
"Eating and hopping in the pool for a float or to screw around with friends never gave me trouble."
- bigalfry
When Life Gives You Lemons
"Don't make lemonade. Make life take the lemons back! Get mad!"
"I don't want your d**n lemons, what the h**l am I supposed to do with these?"
"Demand to see life's manager! Make life rue the day it thought it could give Cave Johnson lemons! Do you know who I am? I'm the man who's gonna burn your house down! With the lemons! I'm gonna get my engineers to invent a combustible lemon that burns your house down!"
- BismarkUMD
Buns Bunny vs. the Optometrist
"That carrots give you good eyesight."
"But have you ever seen a rabbit with glasses?? No?? It works! (sarcastic comment)"
- TimBambantiki
Alpha Males
"The alpha theory for wolves, people still believe it even though the person who made the theory took it back. The 'alpha' of wolves is actually just the pack's parents, and the pack is usually made up of their offspring."
"But this is a useful myth. Because the people who continue to espouse it and live their life by 'I'm an alpha' ideology gives a demonstrable reason to avoid them."
- MalkavianPrinceofJC
10% of Our Brain
"I hate this one. Our brain is a massive, fuel-guzzling organ that's full of folds and wrinkles to increase its size. To make an organ that big and then only use 10% is stupid."
- PM_;EOttoVonBismarck
Missing Persons
"That you need to wait 24 hours to file a missing person's report."
"Yeah, in fact, it's the exact opposite, the first 24 hours are the most important."
- Aesk19
Define "Undercover"
"An undercover cop has to tell you they're a cop if you ask them."
- No_Instance_1851
Dietary Needs
"My grandma told me not to cross my legs because the baby wouldn't have room. I told her the baby was making me uncomfortable and I was going to move into whatever position I needed and that is what is best for both of us."
"My sister was even more annoying. She thought she had better medical knowledge because of nursing school, but she really didn't."
"We were at a friend's wedding and I ordered my steak medium well (you aren't supposed to have it medium) and it came medium. The risk is super low. I decided that sending it back to the kitchen would make it more likely to have an issue than eating it as is."
"She said something. I am diabetic. I didn't eat the wedding cake, but I had a chocolate-covered strawberry. A single chocolate-covered strawberry. She was asking if I really should be eating that."
"Yes. I should. The less than 20g of carbs were within my limits, and I was moving around all day and I needed the sugar!"
"To be fair, my family isn't in my life anymore because they are abusive and toxic people. So many pregnancy myths are about control. Pregnant women already have such a loss of control and agency. It is so dehumanizing."
"S**tty people use it to erode the confidence of first-time parents. They want to seem wise and relied on others for advice. They want you to think they know more than you and get you to trust them over yourself."
- Viperbunny
What Free Lifetime Pass?
"If you give birth in Disney World, YOU DO NOT GET A FREE LIFETIME PASS."
- mrkrabs445
Natural Births
"I have issues with the unassisted birth crowd."
"They say, 'Your body was made for this. Women gave birth for thousands of years without hospitals.'"
"Yeah, and the mortality rates for both birthing parents and babies were way higher than it is now. They also typically had midwives and doulas with them, not this unassisted bulls**t."
- NerfRepellingBoobs
The world is constantly overflowing with information, and we're bound to get some of it wrong some of the time.
But pieces of information that are repeatedly misinterpreted, as shown here, can be wildly concerning.
Organized religion is somewhat targeted by the lack of scientific evidence surrounding it.
But, regardless of one's stance, the lack of any conventional evidence behind it is also what makes it beautiful.
That people don't need proof of some sort of higher power, all they need is their faith that it exists.
Of course, unequivocally believing in something despite no significant evidence can also be dangerous, as that is more or less how conspiracy theories are born.
As a result, the things people choose to believe or believe in, despite having nothing to back it up, can be a hilarious, terrifying, and completely eclectic collection.
Redditor UnbentJohnson2 was curious to learn of the many things people have no doubt in their mind are true, with nothing to back them up, leading. them to ask:

"What do you KNOW is true without evidence? What are you certain of, right down to your bones, without proof?"
Think Twice Before Throwing Out School Projects...
"Back when I was 10 there was a competition for school kids to write a treatment for an episode of 'Doctor Who', with the best one being developed into a full episode in the next series and the winner receiving a writing credit."
"I was a huge fan of DW at the time and the competition was actually run through schools, so my teacher made the entire class do it, but I was very excited."
"I began writing a story about the Doctor landing on a planet full of defective cybermen, who's programming had gone awry and had been left on this asylum planet to rot."
"The Doctor lands there in response to a mysterious distress call from a woman and attempts to find and save her while avoiding the dangerous dysfunctional cybermen and the looming threat of planetary destruction at the hands of the normal cybermen."
"I finished my short treatment and gave it to my teacher to submit."
"Unfortunately it turned out the competition was very strict about the formatting of submissions and mine was returned because I had used the wrong formatting in some way, it seemed like a weird reason."
"I was a bit disappointed and that was the end of that."
"But then, a year or two later, there was an episode of DW called 'Asylum of the Daleks', which seemed incredibly similar to my story except with Daleks."
"So incredibly, eerily, similar in fact, that to this day I am absolutely convinced that Steven Moffat saw my script and came up with a formatting excuse so that he could remove me from the competition, steal my story, change the bad guys and claim it as his own."
"I have zero evidence, I don't even still have the treatment I wrote, or any letter from the BBC about my submission, and yet I know in my bones that Steven Moffat stole his script from 10 yr old me."- vanhet
Trendsetter
"Back when I was 18 I got my first tattoo, the Squaresoft logo on my upper arm."
"It was 2001 and I was also on my own in a new state."
"I was and still am a huge rpg fan and it's the height of my geekdom."
"Well, I sent in a picture of me and my tattoo with a short letter about me and my favorite games to Official PlayStation Magazine."
"They published my letter and photo along with the caption 'We don't know whether to be impressed or frightened'."
"The very next month they started a 'Tattoo of the Month' section and I am absolutely sure 100% that I either started that or was the story that proved the concept, the test."
"Unless someone can come from that team's time and tell me I'm not, I'll always believe I was the start of that."- ThatSquareChick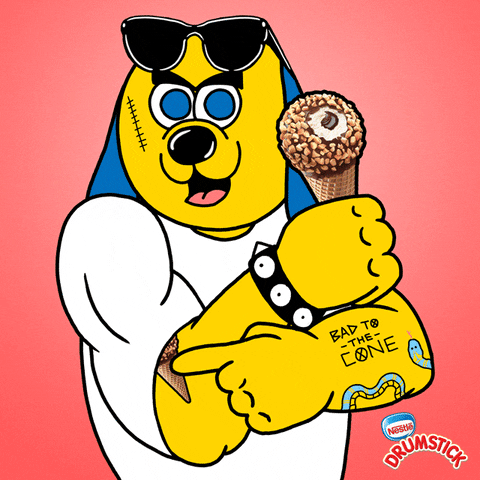 Happy Ice Cream GIF by Drumstick
Giphy
Gotta Catch Em' All
"That my cousin stole my holographic 1st edition Charizard Pokemon card back in the early 2000's."- axxonn13
A Cute Face Can Help You Get Away With A Lot...
"My brother deleted my game save on purpose."
"He was old enough to read, he knew what he was doing."- Raichu7
Law Of Physics
"For every sock that goes missing a Tupperware lid appears."- countryroads8484
Animation 3D GIF by eyedesyn
Giphy
At Least He Kept Up Office Morale...
"That my last boss secretly hated me even though we had, on the surface, a very positive relationship."- mejok
...Unlike This Guy

"My ex-boss used Covid as an excuse to make me redundant because I was the only member of his team to be hired by someone else and not him."
'F*ck that guy forever."- box_frenzy
They'll Make You An Offer You Can't Refuse
"There's a travel agency that's been around in my town for as long as I can remember."
"I wholeheartedly believe it's a front for the mob."-NeighborhoodNerd0·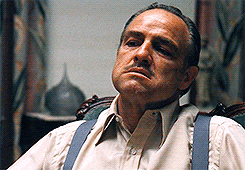 godfather GIF
Giphy
Some Would Say There's Plenty Of Evidence Here...
"We're all too in over our heads."-doinkxx
Talent Is Heredetary... Most Of The Time...
"That a LOT more famous actors than we realize are secretly the children of other famous actors from the previous generation."
"I call it the Hollywood Bastard Theory."- DarthToothbrush
Coincidence? Or Karma...
"If I'm stuck in traffic and switch lanes because the other lane looks like it will move faster, the lane I just switched from will automatically go faster."- mlime18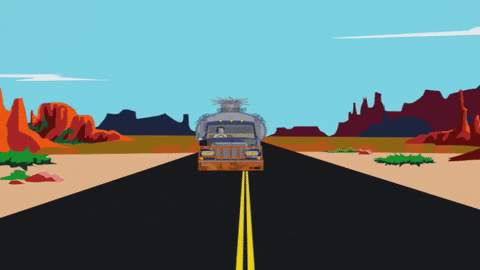 driving changing lanes GIF by South Park
Giphy
The Risks Of Putting Something In Writing
"Getting a name tattooed on your body is a curse both on you and the person whose name is on you for as long as you wear it."- h00paj00ped
Constant Self Doubt...

"My cat is in a constant superposition of having recently eaten and being starved to death. "
"At least, that's how she acts."
"Also, any of my feelings about myself."
"Can't contradict or disprove those no matter how hard you try."- ColourfulFunctor
Something To Be Said For Building Up Immunity...

"That being sick with a bacterial infection as an infant and almost dying is the reason why I am never sick despite being a super unhealthy person."- A__SPIDER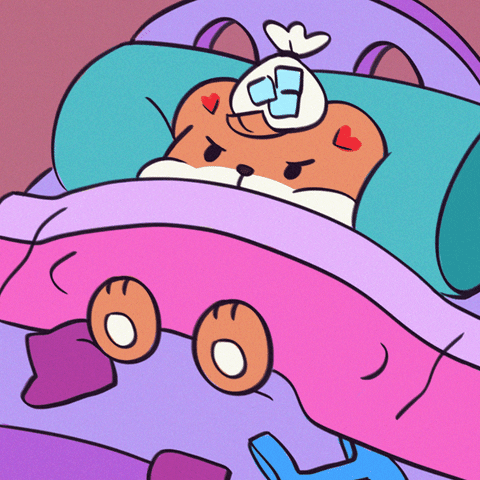 Tired I Feel Sick GIF by Muffin & Nuts
Giphy
It can be hard not to raise an eyebrow at people who believe in something with no evidence to back it up.
However, we can supposedly all agree that that's not quite as troublesome as people who continue to believe in something in spite of AMPLE evidence to the contrary.
We are living in an age where misinformation is readily accessible and is wrongly implemented to disastrous effect.
Specifically harmful are the ones that entail spurious tips on how to survive in moments of peril.

Curious to hear what some of those might be, Redditor standardgenre45 asked:

"What is a survival myth that is completely wrong and could get you killed?"
These involve conserving your available resources while they last.
Hydrate
"Rationing water is generally a terrible choice - drink what you have until it's gone. Use that time with good hydration levels to take stock of your situation and make good choices."
"Decision making and physical ability drop off very quickly when you are dehydrated. The first decisions you make after realizing you are in a survival situation are critical and pay long dividends."
"Most survival situations are resolved within 72 hours and many hikers are found dead in the desert with full water bottles."
– RangerActual
Not Peeing Enough Is Bad

"I used to work with a guy who spent much of his Air Force career teaching survival to aircrews and I remember him saying, 'Ration sweat, not water.' He said to conserve energy and avoid doing physically strenuous things like constructing a better shelter during the day, but keep drinking water. His other maxim was, 'If you're not peeing, you're not drinking enough.'"
– LuckyOldSon

Save Your Battery
"Changing the voicemail on your mobile phone to tell incoming callers about your plight. That bullsh*t just wastes battery"
"At the first sign of trouble, send a SMS with your best location details to everyone on your contact list, even if you have no signal and set it to max power save with WiFi, Mobile Data and Bluetooth off. Your phone will continually try to get the SMS out if even if you get a little signal for a few seconds and will use a lot less power doing it."
– cruiserman_80

You might keep these in mind when it comes to someone trying desperately to stay afloat.

Drowning Survivors Take Note
"Perhaps not really a myth, but something people may think is true after watching people get rescued from the water on TV. 'get them breathing and send them on their merry way.'"
"If you rescue someone from a near drowning, they still need to go to the hospital, even though they are safely on land now."
"The lungs are coated with a slippery mucous like substance called a surfactant. It's kind of a lubricant and it keeps them from collapsing and sticking to themselves. If they ingested a lot of water into the lungs, chances are they have washed away the surfactant. Their lungs could collapse at any moment and their ability to uptake oxygen is reduced. Get the survivor on oxygen."
"source: rescue trained scuba diver here."
– EatDiveFly

Interpreting The Signs
"Drowning people do not cry for help or make gestures to try and get someone's attention."
"What they are doing is trying to stay afloat and trying to catch their breath; never count on a cry for help!"
– goddavid22
Come Equipped
"It usually looks like someone is trying to climb an invisible ladder with their hand barely above the water, and unless you're a world champ water polo player, do not approach without a floatation device. They are desperate and you will become their floatation device, which can result in both of you drowning."
– mahboime
Driven To The Depths
"If you go into a lake when in a car dont wait until the car fills with water, just open the window and get out ASAP. If you wait, you could be 200 feet down or flipped over on the bottom. The power will still work for a short time. It only takes a few seconds."
"Edit - Source: must buddy did his master thesis on exactly this and I got to practice it several times in a pool."
– discostud1515

Never stick to the obvious when trying to provide aid in traumatic situations.
Look Out For Other Signs
"This is true of trauma/injuries too. People who are seriously hurt aren't usually the ones screaming and flapping around. They'll more likely be in shock or losing consciousness. If you are on scene at a large accident like a traffic collision or something and it's safe to help, look out for the quiet people"
– Sionain
The Quiet Victim
"Yep. Was involved as a passenger in a very nasty car wreck. The drivers were yelling and screaming. I was calm, matter of fact, and quiet. I remember the medic asking me what was on the airbag and I calmly said, 'That's part of my tongue I bit off. Can you please help me out so I can walk this off?' Yeah, I had eight broken ribs, a 16 inch gash in my leg, a fractured trachea, and more. I was completely calm until about two hours into it at the ER."
– The_Curvy_Unicorn

Bears are cute...until they tackle you.
Don't Underestimate Them
"That bears can't run down hills. They can. They'll get you too."
– [deleted]

They're No Joke
"I was actually going to try and find this fact and what do you know, it's at the top!"
"Bears are no joke, they run, climb and swim like a damn CrossFit junkie jacked up on meth."
"Another thing is they don't gas out quickly, I've seen videos of bears running full speed than swimming across a river and running full speed again to catch prey."
"Insane…"
– djd1985

Speculation is rampant on the internet and it's important to do thorough research before applying supposed survival tips.
Better yet, hopefully you're not in any of the predicaments stated above that involve you resorting to questionable survival guides.