Thanks to a lot of bad press and well, a really rough couple of decades, America's image has tarnished a bit.
So we need to get some clean up going.
There are things other countries just don't understand about us.
We can guide them.
Redditor Civil_Improvement692 wanted to explain a few important facts for people.
"What is one thing other countries don't understand about America?"
I will admit I have seen very little of America. So this list will be help me out as well.
Transport Issues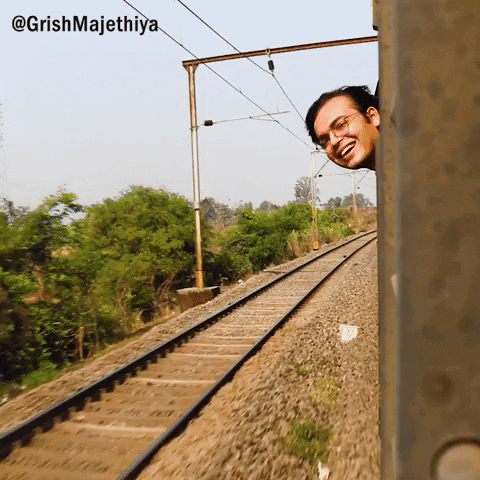 Travel GIF by Grish Majethiya
Giphy
"They're gonna be really, really disappointed in the train service."
tpatmaho
"Well, the last one makes no sense. European rail systems are government run and are much better than the semi private US passenger rail system."
EmperorPenguinNJ
Distance
"The US is huge. On r/askanamerican, foreigners will tell us how they're planning a 2 week trip, starting in NY, driving to Miami, then driving to the Grand Canyon, then driving back to NY, and we're all like 'What?!'"
MoonieNine
"I was on a call with a vendor doing some work for my department. One of the guys was in Minnesota (I'm in Wisconsin) and the rest of their team was in Ireland. The guy in Minnesota mentioned that he could come to our office since it was only about a 4 hour drive. The guys in Ireland started laughing saying that it they drove for 4 hours in any direction, they would be in the ocean!"
PhantomsRule
Law & Order
"Most people from other countries (and plenty of Americans) don't understand the system for making and enforcing laws in the US. Specifically, they don't seem to understand that laws vary by state and that there are restrictions on which laws can be made at the federal level. Also, I've seen way too many people who don't realize that the US President does not have the power to pass laws on his own."
upvoter222
423!
"Not to mention our 423 national parks. I hear a lot of us Americans say that we're over populated as a country. I was a flight attendant for twelve years and when you're 36,000 feet above it all, a lot of it is sparse. I live in Japan now and reside in Tokyo where there's a huge population — but outside prefectures are empty because the younger generation are moving to where the work is. I think people need to keep that in mind no matter where they reside."
MSotallyTober
Peace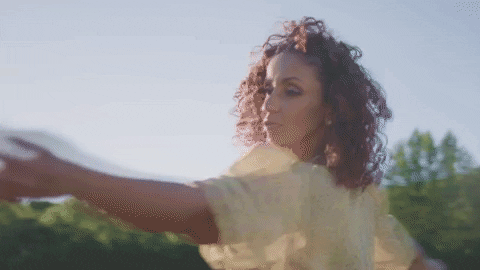 Relaxing Space And Time GIF by Mya
Giphy
"As someone who's done 5 road trips across the US, it's much more peaceful than the media lets on. Sure some areas are really bad, but do your research and you can avoid them. It's not the war zone most of Reddit would have you believe."
c0smictwist
Wow... there is more than I even knew about. I'm intrigued.
Oh NYC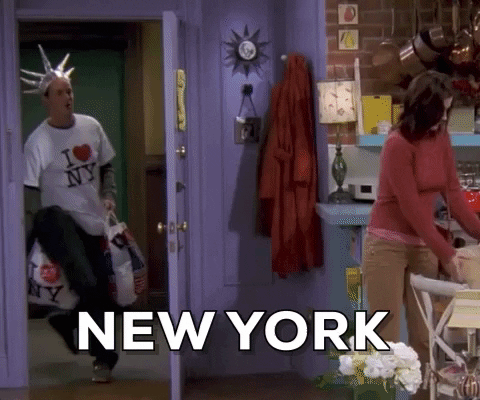 Is Awesome New York GIF by Friends
Giphy
"There's a LOT more to New York than NYC. New York State has more land than the Netherlands, Switzerland, Belgium, and Luxembourg combined, for perspective. Come on by sometime, we've got GREAT parks and good wine!"
IronbloodPrime
Hi!
"How friendly most of us are. Don't believe the news. Seriously, most of us love meeting new people. Especially those from other countries and cultures. In the US. we love to tell you the best restaurant or park or best way to get from point A to point B. Don't be afraid to say 'hi.'"
Spodson
"This was so evident in Florida, the first time our family visited America (from England) and everybody was so friendly. Love the people. That was back in 2002, I can't mesh the image I have of the lovely people from that trip to the image I have now from the media."
alice_op
From HK
"One college roommate I had was from Hong Kong, and was just about to graduate. But before he left, he and some friends (also from HK) were going to fly into LA, rent a car, and take a day trip to the Grand Canyon and back. The next day they were going to drive up to Seattle and stop and see the sights along the way, also on one day. We had to show them several maps with comparable scales to places he knew to set them straight."
ReverendLoki
Info Wars
"If they get their information from the news and social media they think all Americans are extremists, one side full of hate for the other. That is completely untrue. There are a few on the far ends making most of the noise. Most Americans are middle of the road, hard working citizens. We pay our bills, respect the law and get along with each other."
AdminW*ore
Ordinary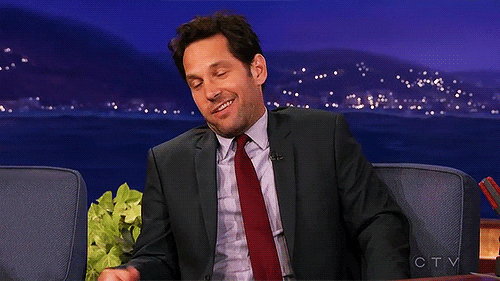 Bored Paul Rudd GIF
Giphy
"How utterly normal most people's lives are here. The news has led non us people to believe that it is a lot more like the Wild West than it really is (I am from Texas)."
Frosty_Accident_6165
See! America can be a big ole blast!
Keep reading...
Show less
It's truly absurd how many people out there believe all sorts of medical myths. Believe it or not, there is no magic pill designed to help you lose weight.
For most people it's as simple as diet and exercise—and yes, what that looks like will depend a lot on your own body, which is why meeting with a dietician or speaking with a trainer might be a good option if you want to delve a bit deeper.
There is no crazy new diet or detox regimen that will help you out... unless you want to risk your health.
Sorry to disappoint.
People were keen on sharing what other weirdo myths annoy the hell out of them after Redditor FM596 asked the online community:
"What is a myth that is passed from generation to generation, and people still believe it?"
Quite the common myth—I was warned about this all the time as a kid. Even then, I knew it didn't make much sense.
"That you get warts..."
"That you get warts from frogs. Warts come from the human papillomavirus and come from contact with the virus through broken skin. It is a human-specific virus and cannot be spread through different species."
mtn_cat
Why do people believe this crap?
Do they still think you can kiss a frog and turn him into a prince, too?
"Many people still believe..."
"Many people still believe hymens are like plastic food seals that cover up the hole and get popped when you have sex for the first time, and if a girl doesn't bleed she's not a virgin."
[deleted]
The myths surrounding women's bodies are just ridiculous thing, aren't they?
Here's an idea: SEX ED!
"That if you get too close..."
"That if you get too close to a baby bird, the mother will smell human on the baby and abandon the nest. You probably should still avoid touching baby birds for other reasons like disease or risking injury to the animal though."
NawlSideNative
THE REJECTION!
But yeah, this doesn't happen. So farfetched.
"That fish only have..."

"That fish only have a 5-second memory. My fish are fed automatically on a timer and they know dinner time better than my goddamn cat."
Osr0
I bet they do. Animals are much smarter than we give them credit for.
"That one thing..."
"That one thing about swallowing like 7 spiders a year in your sleep. Why the hell did anyone ever think that was a thing?"
ReaperSCP
Because people are gullible.
Sooooo gullible.
It hurts.
"That your hair..."
"That your hair and fingernails still grow after you die. It's mainly an optical illusion. Your skin decays and shrinks, causing hair and fingernails to look like they've grown."
CasinoKitten
I grew up hearing this. There are entire generations of people who believe this.
"That certain animal parts..."
"That certain animal 'parts' have healing/magical properties. Like tiger whiskers protect the wearer or rhino horn cures impotence and hangovers."
storm-in-a-teapot
Sorry to disappoint, guys, but animals are not "magic" and here for your personal amusement and woo-woo.
"That you have to wait..."
"That you have to wait 24 hours before filing a missing person report."
popthetab
We can definitely pin some of the blame on movies for this one. "Oh, you know for certain your daughter was kidnapped and might possibly be murdered? Looks like you'll have to take matters into your own hands and pursue some good old fashioned vigilante justice, sorry."
"No amount of reasoning..."
"That cats kill babies."
"I've run into this so many times since having kids. And it's not the older grandmas making these statements."
"I've had 20-year-olds tell me that you can't have cats if you plan to have babies because "they'll steal their breath" or some other variation. No amount of reasoning or rationale will dissuade them of this belief."
anothertimesometime
Cats are wonderful creatures. It's a shame that people believe such nonsense about them.
Google is your friend. It's very easy to debunk this stuff.
I remember being taught that the tongue had taste zones—we even had to fill out a worksheet labeling the tongue's different zones.
That's totally wrong, in case you haven't figured it out.
Know some myths that annoy you? Feel free to tell us more in the comments below!
Keep reading...
Show less
The UFO crash art Area 51.
Marisa Tomei didn't actually win the Oscar.
QAnon.
These are only a handful of outrageous, some might even say ridiculous, conspiracy theories which continue to be spread across America, and which people continue to believe.
Though some of these cases have been debunked by scientific evidence, people still continue to believe them, and will simply refuse to hear otherwise.
Redditor reddituser1234543216 was curious to learn which far out conspiracy theories people still continue to believe, leading them to ask:
"What is the weirdest conspiracy theory that you believe in?"
The truth about fossil fuels
"The fossil fuels industry caused the historic and current fear mongering surrounding nuclear energy."
"Then they blamed it on 'liberal hippies' so future leftists would look back and think nuclear energy wasn't a good idea."
"Agents of the fossil fuels industry caused the Three-Mile Island incident and the poor government handling following the incident so Americans would forever be overly concerned about the nuclear energy industry."- DairyNurse
It all just seems too convenient.
"I am really partial to the alleged connection between mattress sales shops and money laundering."
"There are far too many than seems rational."- Cambridgecoffeepot
Theft of intellectual property!
"Oreo stopped selling their Thins mint flavor because the girls couts put the squeeze on them for making a better version of their most popular cookie."- DevilsDrumbum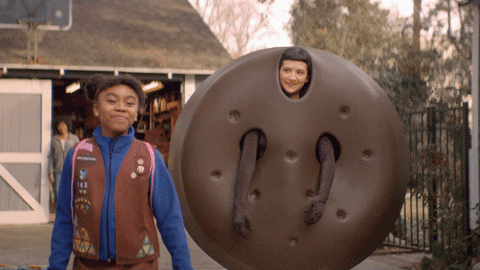 Girl Scouts Cookie GIF by Girl Scouts of the USA
Giphy
Did he really think he'd make it in the Major League?
"Jordan played minor league baseball to serve a suspension from NBA for gambling."- WastedKnowledge
The epitome of "smooth criminal".
"DB Cooper got his money and went back to work on Monday morning as if nothing happened."
"And the guy was such a milquetoast nondescript blank of a man in real life that no one noticed."- Gemmabeta
How many are out there?
"I just find it odd I haven't heard a peep about human cloning since we cloned a sheep, internationally agreed it was a bad idea to clone humans, and then never talked about it again."- ronintalken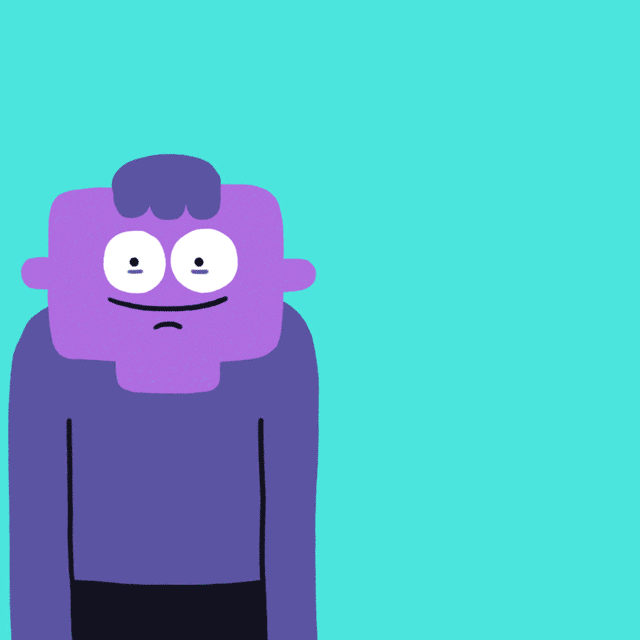 Animation Character GIF by Greg Gunn
Giphy
An interesting point to ponder...
"When was the last time you bought tin foil?"
"Not aluminum foil, actual tin foil."
"I bet it's been quite some time."
"It's somewhat difficult to find without special looking for it, and costs substantially more than tin foil."
"WHY is it harder and more costly to get? "
"Because if you can't buy tin foil, you can't make tin foil hats."
"And if you can't make tin foil hats, the government can get into your head and know what you looked at in incognito mode..."- stryph42
Even more exciting than the MCU!

"The theory of the Schurverse basically it proposes that: 'The Office', 'Parks and Rec', 'Brooklyn 99', and 'The Good Place' all exist in the same universe because they were all worked on by Michael Schur."
"It also states that all the reoccurring actors between the shows are people living out their lives to become good enough to get into the good place."- buffkirby
It's all a government cover up!
"I think the government is responsible for some of the wilder conspiracy theories so that some of the marginally less wild but true ones are discounted equally."- bigsim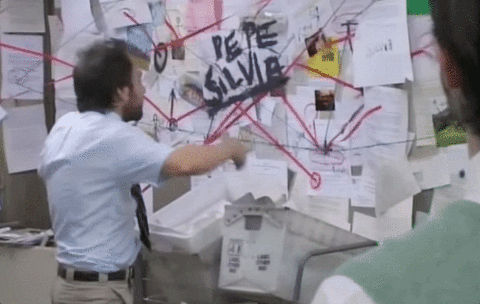 Always Sunny Reaction GIF
Giphy
Think twice before mailing it off!
"Those DNA Ancestry companies are just a front for the FBI to store bio history on everyone."- unassum1ng
They're everywhere!

"Scam syndicate."
"Last year a family friend was scammed out of a large amount of money."
"I decided to investigate."
"In doing so, I allegedly uncovered a crime syndicate run by the world's largest Christian doomsday cult."
"The cult recruits members in foreign countries under the guise of missionary work, trains them through American-based online computer training programs and lavishes them in cars, clothes and cash."
"Meanwhile, in the US, they use a large network of members to data mine, collect money from victims and launder money through LLC's and current businesses."

"After discovering this operation, and while using family tracking apps, I noticed forced IMEI microcell interactions and numerous newly established microcells that tether to and geo-locate my phone."
"The suspicion is members have surveillance on my travels, internet activity and home life to intercept any communication with law enforcement or outside organizations."
"The community in which I live has a large enclave of members and businesses within the cult."
"I have reported to the FBI and local police."
"It has gone no further."
"Right now, informing as many investigators is my only recourse."
"As crazy as this reads, and as serious the allegations, it's as real as things get."
"I'm glad to stumble upon this if it stops folks from being scammed, but I do not know how long me or my family stay safe with this knowledge."
"It's as close and imminent as across the street."- HELLEREDDIT·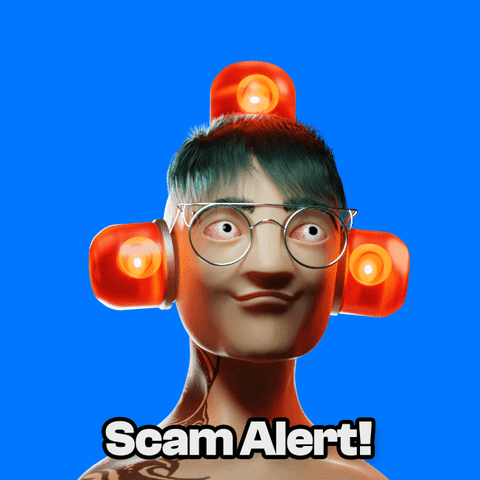 Vibing Red Alert GIF by Vibeheads
Giphy
Don't believe everything you see.
"The moon landing really happened...but the photos are fake."
"I don't 100% believe this, I just feel it's the most likely to be true."
"If you go through security now in 2022, there will still be a sign advising anyone with rolls of film to let security know, because the minor radiation from the x-ray machine will damage the film."
"Scott Kelley the astronaut wrote in his book that he got the equivalent of 10 chest x-rays a day while on the ISS."
"The theory is that after 8 days of exposure to solar radiation, the film used by Apollo 11 was ruined and unusable, so NASA had, Or as a precaution, already had, fake photos produced in their place."- FLICKGEEK1
They start so young.
"I believe that my brother steals money from me when i sleep."
'Most evidence i got is from my mom."- Xcross8769
Why else would it spread so quickly?

"Viruses and some of the illnesses are human made and purposefully spread."
'The pharmaceutical and medical fields have stay in business somehow."
"Also if the Universe is infinite, there have to be aliens somewhere.'
"We can't be the only inhabited planet."- grumpycoffeee
We are not alone...
"That we are a big sh*t show for alien tv."- AndreMichel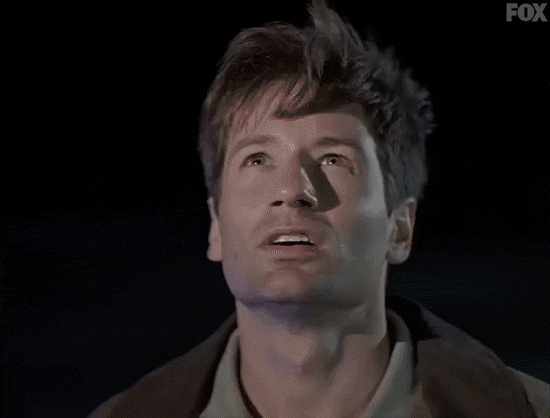 x files GIF by The X-Files
Giphy
The "cloud" is bigger than we think...

"That my data is save using Facebook."- IIITysonIII
The Lost City will be found one day!
"I believe in lots of what can be called conspiracy theories, but my craziest is that I kinda think Atlantis was real in some way."- skarodegradation
Some would say it makes more sense...

"I don't believe in it but I think it doesn't sound too far-fetched."
"The many children Elon Musk has with many women are clones of him."- throwaway220408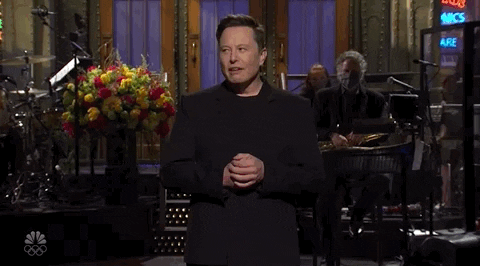 Elon Musk Reaction GIF by Saturday Night Live
Giphy
The truth is out there...
And yet people still choose to believe all this!
Keep reading...
Show less
If you make too many funny faces, your face will stay that way permanently.
Watch too much tv and your eyes will fall out.
Break a mirror and it's seven years of bad luck.
These are among the many myths and superstitions we heard as children, more often than not from our parents and teachers as a way of scaring us into behaving.
But while there is not one ounce of truth to any of these tall tales, there are many who still believe them, and many more.
Redditor RedditPersonIf was curious to learn what superstitions people continue to believe are true, leading them to ask:

"What myths are obviously false, yet most people still believe they are true?"
When they fly the coop...
"If you take care of a baby bird, the mother won't want it anymore because it'll smell like a human."- GreatXs
No amount of fiber can help you
"If you swallow gum, it'll stay in your digestive tract for 7 years."- stinky_cheese33
It was every other subjects he had trouble with
"Albert Einstein failed math in school."- Nothingreallyend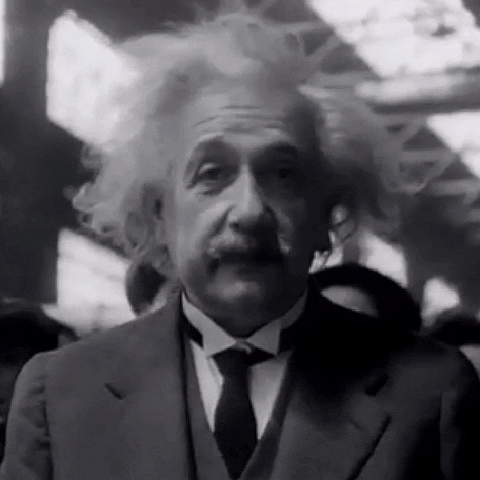 albert einstein GIF
Giphy
Though it does make shampooing easier

"Shaving your hair will make the hair grow back thicker.'- RunWithScissorsss
Sleep with your mouth closed

"The amount of spiders you eat while being asleep."- pantsofafatman
Just... No...

"That you are supposed to pee on a jellyfish sting to ease the pain."- Actuaryba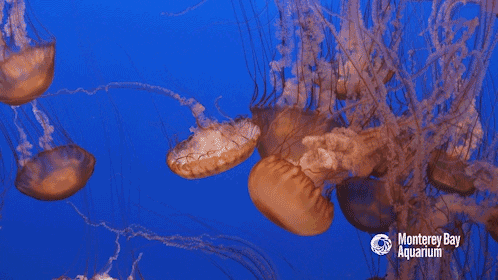 jellyfish burn GIF by Monterey Bay Aquarium
Giphy
​​Olé
"Bulls not liking the color red."
"Bulls are partially color blind and can only see yellow, green, blue, and violet."- Rogurzz
Call a Lyft instead
"Coffee, speed, and uppers sober you up."
"Nope!"
"Too drunk to drive?"
"Now you're drunk AND on drugs, you just don't feel the effects of the booze but your motor skills, reaction time and decision making are all still drunk AF."- kirkrjordan
Best let nature run its course
"The damn alpha wolf."
"It was one study under captivity, the poor researcher made it his life's work to try and set it right."
"If you want a brutal hierarchy where everyone pecks down, what you're looking for is chickens."- raxeira-etterath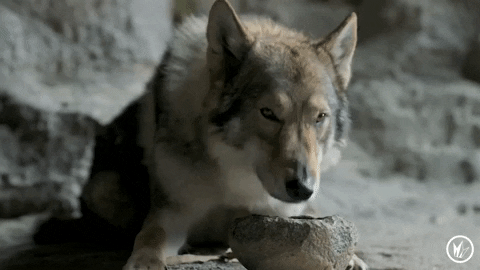 dog lol GIF by Regal Cinemas
Giphy
Give this one some thought

"We can only use 10% of our brain."- UnbearableHuman
A little bit of research will clear up any doubt you have on these old superstitions and beliefs.
And for anyone who helped out a friend who got stung by a jellyfish, no need to be embarrassed.
Keep reading...
Show less
As an experienced cook and someone who is passionate in the kitchen, I'm gonna need every single one of you to stop lying about this whole "no such thing as too much garlic" thing.
There absolutely *is* a such thing as too much garlic, especially if it's improperly timed and bitter, chewy, etc...
Especially, especially if the recipe is ice cream.
Garlic ice cream should not be a thing, but it is.
ANY garlic is too much garlic for an ice cream recipe, in my opinion.
Reddit user ThatSpyGuy asked

"What commonly repeated cooking tip is just completely wrong?"
I love garlic. It's my go-to seasoning. But y'all can't tell me I'm wrong about this garlic ice cream thing.
Too much garlic is real and I'm gonna need everyone who makes garlic ice cream to please stop.
Here are some of the food myths that Reddit stresses itself out about.
Golden Brown
"Cookies: 'bake until golden brown' "
"Your cookies will be overdone if you do that. The cookie sheet will stay hot after it leaves the oven and keep baking the cookies for a minute or so."
"If you want soft cookies, it's better to take them out when only the edges look golden brown and let them keep cooking outside of the oven."
- Celestaria
"I used to bake my cookies until they were golden brown, and the bottoms would always end up burnt."
"I started removing the cookies from the oven when the edges begin to turn golden brown, and they usually come out perfect most times."
- Gunner_4224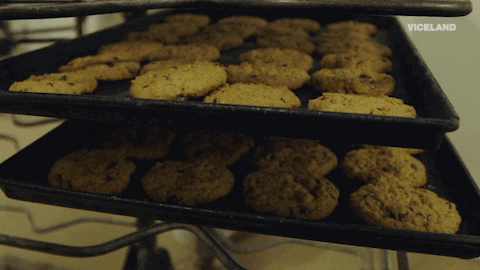 Giphy
High Heat
"Myth: high heat is like fast-forward for cooking. It is not. Still working to get my dad to understand this one."
- EatLard
"Mine is opposite. Every time I use high heat to sear he thinks I'm about to burn the house down. Same goes for entrapped water/moisture that makes a lot of sizzling noises when it comes into contact with a hot pan."
"The noise makes him freak out a bit, even though I know exactly what I'm doing."
"Bonus points when he complains about lack of crispiness of his food after demanding do turn down the heat."
- LoopyPro
"If I'm supposed to bake something at 150°C for 20 min, I can also bake it at 600°C for 5 min. That's just basic math."
"I'm being sarcastic, please don't try this."

- Berserker-Hamster
Onion & Garlic
"Starting to saute onion and garlic at the same time. So many recipes treat onion and garlic like they're conjoined twins and you should just do everything together with them."
"Onion takes a lot longer to cook and adding the garlic too early can burn it which can ruin the entire flavour of the dish. So many recipes tell you to do this and I just don't get it!"
- hbwd
"Yes! Just figured this out."
"It's odd because I'd learned early on, add the veggies that take the longest to cook to the pan first - but because I'd been ingrained to cook garlic and onion at the same time for so long, I didn't even think how garlic takes like 30 seconds to cook whereas onion takes on the order of minutes to cook."
- kgriff112
Clumping
"Adding oil to your pasta water to prevent it from clumping."
"Oil floats in water - as in it's above the pasta and doing exactly nothing."
"Just stir it."
- dancingbanana123
"BIG pot of water is what will prevent clumping the best, with mild stirring to separate everything initially. The roiling motion of the water will then keep the pasta from clumping as long as the pasta has the space to move."
- GreenLurka
"On top of that, you get oil on the noodles as you drain them, which will reduce any sauces ability to stick to your pasta."
- EndoShota
" 'May your marinara sauce never stick to your pasta!' - Sophia, Golden Girls"
- LadyBug_0570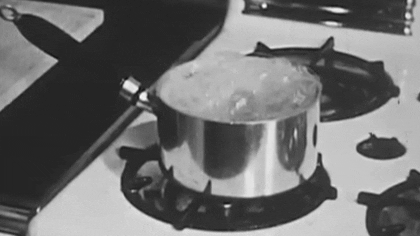 Giphy
Spreading Salmonella
"Rinsing off chicken."
"I know you don't want to get salmonella, but rinsing off chicken just spreads it. Cooking it solves the problem automatically."
- CreepyAssociation173
"I think this is more commonplace where/when the meat wasn't cleaned prior to sale. If your meat has feathers, dirt or rocks on it, you would need to wash it."
"But commercially produced meat is clean (in this way, at least) so the fewer surfaces your raw meat touches the better!"
- mcoon2837
"The first time I heard someone doing this, I thought they were insane. I've seen people use bleach to do this…"
"Ensuring your chicken reaches 165F is going to clean it of all dangerous bacteria. Washing it is going to do absolutely nothing but spread bacteria around and poison people if you're using bleach to do it."
- P0ster_Nutbag
Grated Butter
"When making pie crust: rubbing the butter into the flour or using a fork/knife/pasty blender to achieve 'pea-sized' crumbles."
"Pretty much every recipe will describe it this way, but the expanding water from the butter drives that beautiful flakiness. This method isn't the best way to get it."
"Instead, get a cheese grater with moderately large holes. Use very cold butter, and handle the butter lightly so that it doesn't melt into your hands."
"Grate it and toss it into the flour about 1/3 of the butter at a time, tossing it to coat it with flour. Then make your dough."
"It will be light and flaky and heading in the direction of puff pastry. Also works great for biscuits."
"Seriously, I use the same dough recipe I always used and the results are just staggeringly better because of this technique."

- Terpsichorean_Wombat
Oven Pizza
"I have spent years, years I tell you trying to perfect home-made pizza."
"Most recipes I've seen so far say 'bake at 350 degrees F' which is utter nonsense."
"Pizza ovens bake the pizza at around 800 to 900 F. So I finally found out I could get a decent result at home by putting the oven on the highest temp - 500F, and put the pizza on the oven's lowest rack (my broiler is located in the bottom.)"
"Then when the bottom crust is done I put the pizza in the broiler rack below and cook it about 3 mins to get the top done."
- mistmanners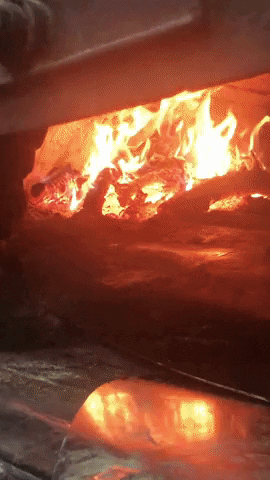 Giphy
Microwaved Nutrients
" 'Microwaving food will destroy nutrient molecules' "
"Microwaves are far too long-waved to cause any molecular changes. All they do is make molecules vibrate faster. They don't directly break up molecules."
"To actually split chemical bonds you need much shorter wavelengths. UV light at least. It is true that Microwaves can INDIRECTLY cause chemical reactions because they will increase the temperature of the food. But that is no different to any other heat source."

"Likely, microwaves preserve nutrients BETTER than boiling/steaming because the heat is delivered faster and the food spends less time in a high temperature state."
- antistitute
Salty
" 'Salt your pasta water always.' "
"Sometimes, the sauce is plenty salty and no need to add even more salt to the food."
"It's ok to salt pasta water if your sauce (or lack of sauce) doesn't add sodium. But tomato sauce has so much sodium as is, lightly salt the water at best."
"Your Pepe e cacio or Pasta a olio, sure salt away... But not tomato sauce dishes."
"And definitely never your water 'as salty as the ocean.' How the f*ck people eat that much salt is beyond me. At this point, don't make pasta, just eat salt."
- GuardianOfTriangles
Grill Marks
"Grill marks."
"Watch just about any cooking show, they go on and on about turning the meat exactly 90 degrees, once only per side to get that lattice pattern."
"Yes, it looks pretty. But the grill marks are flavor because of the maillard reaction. More marks = more flavor. Why are you trying to minimize the flavor just to get perfect stripes?"
"I get we eat with our eyes to an extent, but I'd much rather have haphazard and excessive grill marks vs the 'perfect' look."
"Think about it - we cook steaks in cast iron pans to get the entire outside sizzling and crispy and flavorful. Would you want them to put chopsticks or something under most of the steak so only tiny strips get turned dark brown?"
"I know this is more unpopular opinion than 'completely wrong,' but I stand by it. Grill marks are flavor, and more flavor is almost always good. 'Perfect' grill marks just make me sad for missed flavor."

- jtclimb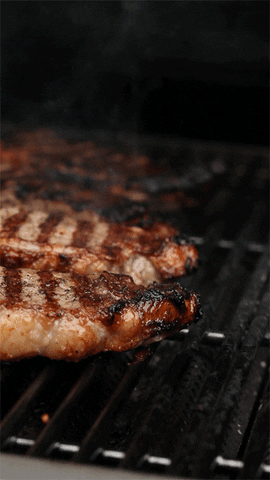 Giphy
No Need To Oil up
"Coating your protein with olive oil before you season it. Most seasonings will not become soluble in oil. So you are basically adding a barrier between the meat and the seasoning. Blocking the flavors from the meat. Grilling done properly requires no extra oil."
"Pan searing a steak might benefit from a bit of oil or butter added to the pan if you don't have enough fat layer on the meat to render off some of that right at the beginning."
"Add seasoning of your choice in liberal amounts to a steak at least 6 hrs prior to cooking to give the flavors time to permeate the meat. Adding seasoning a hour or less before cooking won't do much to add flavor and most of it burns away during grilling."
- slowbike
Propper Rice Etiquette
"Add rice to the boiling water... No, no, no, no .. it's a bad way to cook rice."
"For the past 30 years I have been cooking rice like this: Put the desired amount of rice in the pot. Rinse them thoroughly with cold water to remove as much 'rice dust' as possible."
"Then add cold water toothed rice, so they are covered by approximately 2,5cm/ 1 inch of cold water."
"Add salt and put on a lid. Put the pot on the stove at medium heat. Let it come to a boil while stirring every now and then."
"When all the water has been sacked up by the rice, turn of the heat and let the pot sit for 10 minutes with the lid on."
"It only takes 20 minutes to cook rice this way instead of 25-30 minutes, and they come out perfectly cooked every single time!!"
"Oh yeah... bad tip nr. 2 I've learned to no longer follow... 'make the sauce/ gravy' as the very last part of the meal."
"No, no, no, no .... for the past 4 years I've learned to ALWAYS start cooking the whole meal with the onions and other veggies or herbs for the sauce/ gravy. It takes a long time to get that deep flavor to bind everything together, and a good sauce can lift a meal from 'plain everyday quick meal' to 'restaurant quality home cooking'."
- Tuznelda75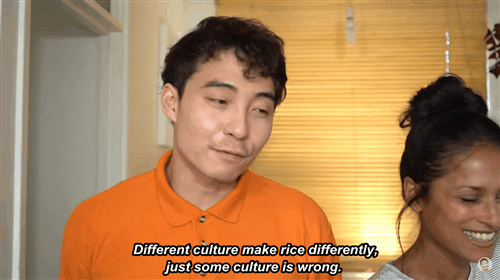 Chinese Food Rice GIF by Nigel Ng (Uncle Roger)
Giphy
Alcohol Stays
" 'Any alcohol you cook with will go away during the cooking'. The only way the alcohol content leaves your dish is if it's burned up (like in flambe)."
- GCIATG44
"If you are cooking at a high enough temperature, long enough, alcohol will boil/steam out of the dish; just like if you were to reduce a sauce(basically boil the water out). Alcohol has a lower boiling point than water therefore many dishes will be hot enough to lose at least some of the alcohol content put into the dish."

- YetiThyme
"I know but it depends on the alcohol, cooking type and time, etc. But I was always hearing 'if you cook it, the alcohol goes away' and they were not cooking long enough for that to be the case!"
- GCIATG44.
"For sure, usually not the case."

- YetiThyme
No Peeling Necessary
"Not necessarily wrong but odd is peeling potatoes. Potato skins are actually very nutritious and filled with vitamins. A lot of potatoes actually taste much better with the skins on as well."
- Gringoboi17
"And carrots. I'm always slightly confused when people waste time peeling carrots. Like, it's effort that you just don't need to put in."

- NarrativeScorpion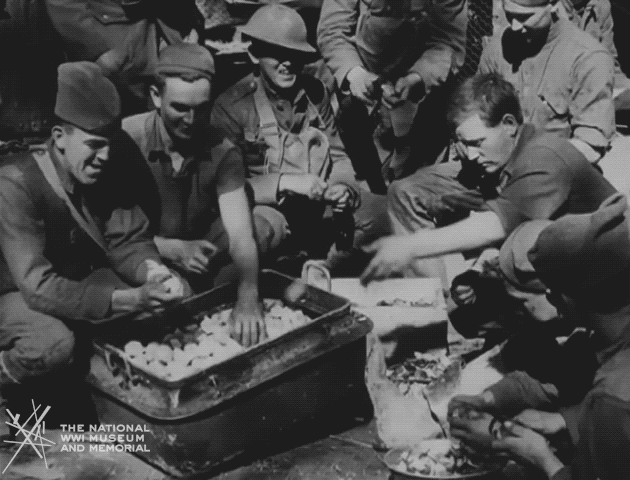 Giphy
Seeds Or No Seeds
"That chillies contain most of the heat in the seeds and you just remove the seeds if you don't like it that spicy."
"Completely wrong. Seeds don't contain most of the heat. I see semi-professional chefs parrot this.'
"Also the whole heaty/ cooly foods and that if you drink cold beer with "heaty" food, you might die. For example beer with durian."
- Ya-Dikobraz
Its Not Ikea
"Not a cooking tip perse but almost everyone I know uses the time stamps in recipes exactly. Now I know these are most of the time farely accurate but they are not like rules or something."
"I've always been taught that if you really don't know how long to cook that specific item use the recipes timestamp as a reference but judge it yourself."
"Cooking is not like a simple ikea clauset build with step by step instructions, they are guide lines. Use them as a reference but judge with your own sight and smell if something is done yes or no. Then and only then you will actually learn and be able to cook."
- BroodjeSpekMetKak
"Awesome advice."

- Foolishly_Sane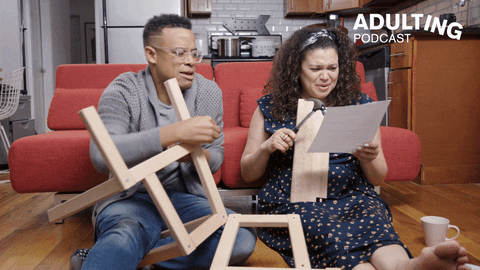 fail michelle buteau GIF by WNYC Studios
Giphy
Don't Just Watch
" 'A watched pot never boils' - a damned lie. I stared at a pot like a hawk once in middle school, and though I was bored, it totally boiled eventually."
- High_Tops_Kitty
"I've had experience with that before and I believe it's just a psychological thing. Disclaimer I'm not a psychologist."
- Laser20145
"It's more an idiom than a truism, effectively meaning "leave it alone, you staring at it isn't going to make it happen faster". In reality, it's as you said, purely a psychological thing. Time will pass quicker when you're doing something active than it will just staring at a pot."
- Nomulite
The Chicken Will Tell You
"You need to grease the bbq grill. This is false and I see it all the time. Food like chicken will come loose from a hot grill when it's ready to turn. You should never have to use anything more than a fork to bbq chicken."
- mikeyhol
"If yo chicken is stickin, ain't no time fo flippin"

- green-ember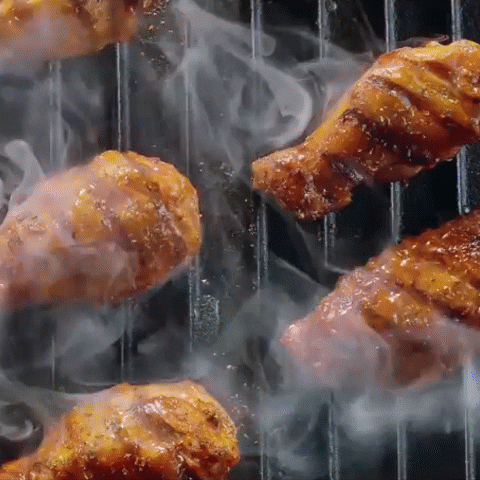 hungry finger lickin good GIF by KFC India
Giphy
Milk Does Not Fluff
"- Milk does NOT make eggs fluffier.
"Use low heat instead. Keep in mind, the egg continues to cook after you turn off the stove, plate it, and serve it. Passive cooking can ruin a LOT of foods that require timing (which, in itself, is another tip)."
"I believe fluffy eggs is just eggs uncooked, barely cooked, or layers of both (this is an educated guess)."
- zengalan07
Alright Redditors, it's your turn to get in on this food fight.
What's a food myth you really need people to let go of?
See you in the comments!
Want to know more?
Sign up for the Knowable newsletter here.

Never miss another big, odd, funny or heartbreaking moment again.
Keep reading...
Show less