Everyone has a secret–a shameful history, an embarrassing tendency, or a life hack they want to keep to themselves.
Whatever it is, secrets can either completely destroy one's reputation because of a regretful past or make them venerated for an admirable act done anonymously to avoid praise.
These mysterious qualities keep you from fully understanding who your friends really are.
Do you truly really know your boss, the person you've looked up to all your life, your child, or even your spouse?
What would happen if you discovered something about them that wasn't intended for you to find out?

Curious to hear from strangers online, Redditor Difficult-House6853 asked:

"What's a secret that would change how the people around you look at you if they knew?"
If you think you know everyone in your little community, you have another think coming.
Former Group Member
"I was in a cult for a couple years."
– Sleepy-Spacemen
The Escape Plan
"All of my friends and family are Jehovahs witnesses, they think I am but I plan to leave. 85% of them will shun me when I leave."
– Allegedlystupid

Complete Christening
"Our house was the first one on our street to be built. My husband and I had sex in every single house on our street while they were under construction. I imagine our neighbors would look at us differently if they know we'd f'ked in their house before they even had a chance to."
– MediocreMerkin

The discussion people have with themselves can be startling.
The Passive Confidante
"People think that I'm a good listener, and that just makes them say things to me that they really shouldn't. I'm only listening because I don't want to be rude, not because I care. Don't tell me your family secrets, please."
– A_Guy_From_The_ME
Inner Dialogue
"My intrusive thoughts. Holy sh*t sometimes i surprise myself on how gnarly i think in just a second."
– MaybeNot_MaybeYes

All The Vulernabilities
"How incredibly terrified I am nearly all of the time. I'm not confident, I don't think I'm in control any more, I don't think I can do this. And still, here I go"
– Bron_3

Let's play trivia with the people you think you know well.
Lawbreaker
"I'm a convicted felon. Nothing violent, a white collar crime."
– PhotographIcy600

Easily Detached
"I have a very hard time liking/growing fond of people, even after knowing them for years. I could just drop all contact with them and not miss them at all. Was like this even as a child, all the way to now…"
– Infinite_Ebb_2856
More Than Meets The Eye
"I'm a janitor. But I'm worth over a million dollars because I own real estate."
– Flashy-Weather3529

Everyone is entitled to keeping secrets.
But has anything good ever come as a result of revealing something you've kept close to yourself?
I have. Coming out while I was in college made me feel like a heavy burden was lifted once I received an outpouring of love and support from friends and family.

What changed was not only their perception of who I truly was, but also how I viewed them.
I regretted having underestimated them–thinking they wouldn't embrace me for who I am as a person–when the exact opposite wound up happening.
I do acknowledge that everyone does not have the same experience.
I've been very lucky and I count my blessings for all the love surrounding me in my life.

Death is perhaps the world's greatest mystery.
As no one knows what happens after one takes their final breath.
The uncertainty of it all causes tremendous fear in many.
Others, however, don't fear death, on the belief that it is simply one of life's inevitable realities.
Redditor Animemesh was curious to hear a more in-depth explanation of why people aren't afraid of death, leading them to ask:
"People who aren't scared of death, why?"
Seeing it happen helps you accept it.
"I've seen the faces and reactions of hundreds who are preparing for death."
"When you work in hospice, you can't really be afraid of it."
"I'm by no means numb to it, but I've seen a number of what I would call beautiful deaths and I've seen the peace on patients' faces after they have passed, when the physical exertions are gone."
"I have seen the mixture of emotional pain but also relief on the faces of family."
"So death isn't something I'm afraid of."
"I just want to do what I can to make sure I and all those around me get to have good deaths."- PracticalLady18
It's just a given.

"It happens to everyone, and it happens every day."
"Death doesn't scare me, it's the dying part that scares me more."- smilewhenyouseethis_
"An estimated 70 billion humans have died since the beginning of the race."
"If they could do it, so can I."- Back2Bach
Coming face to face with it helps you prepare.

"A few months ago I was told I probably had a serious type of cancer but we'd know for sure with the biopsy results."
"I researched and found this cancer had about a 10% 1 year survival rate."
"I wasn't afraid to die but I dreaded telling anyone so I didn't."
"For 4 days I thought about all the things I needed to do to simplify things for my family after my death."
"The biopsy was negative."
"I'm still going to die one day, but probably not in the next few months."
"The lesson here is this: don't waste time worrying about the inevitable."
"Prepare, then enjoy the time you have."- Expensive-Ferret-339
The better question is, what happens before life?
"'I had been dead for billions and billions of years before I was born, and had not suffered the slightest inconvenience from it'."-Mark Twain- IceClimbers_Main
No need to fear death after a life well lived
"I grew up poor, family didn't work and struggled with drug addiction."
"I dropped out of high school to get a job."
"My dad told me to never expect to succeed."
"That love is bullsh*t."
"That I am destined to be 'another worthless Mexican, just like your mother'."
"Got out of that situation."
"Went back to school and graduated college."
"I got out of minimum wage factory jobs and I have a well paying career."
"I came out and am now married to the man of my dreams."
"I take comfort in knowing that if I died today, I accomplished far more than I ever imagined possible."- JDefined
There are worse fears than death
"I was raised in an abusive, dysfunctional home."
"After that experience, it pretty much knocks the fright of death, and compassion and empathy, right out of you."
"I lived in fear of my mother, I lived in fear of other people, I lived in fear of what the day would bring."
"I feared living."
"I didn't live in fear of death."
"There were times when I would have welcomed death."- WallyPlumstead
Words of wisdom.

"Yoda taught me the following: "
"'Death is a natural part of life'."
"'Rejoice for those around you who transform into the Force'."
"'Mourn them do not'."
"'Miss them do not'."
"'Attachment leads to jealousy'."
"'The shadow of greed that is'."- NoStep6061
No one knows what comes next.
But whether one fears death or not, there is only one thing we can all do until that inevitable moment comes.
Live our lives to the absolute fullest.

For some, showering is a chore, and as a result, they will do their best to get in and out of the shower as quickly as possible.
For others though, showering is an indulgence, and take their sweet time enjoying it.
It does beg the question, does it really take 20 minutes or more to wash one's hair and body?
Or do people get up to other things while enjoying the solitude and the (presumably) hot water.
Redditor Famous_Assistance683 was eager to know what exactly people who linger in the shower are really up to, leading them to ask:
"People who take the longest time in the shower, what the hell do you do in there?"
I just don't want to get out!
"Mostly think about how miserable it will feel to get out of the shower."- 14-stars
It just takes that long to get clean!
"Wash away the dirt: 5 mins."
"Wash away the pain: 45mins."- Overall_Outcome_392
Hit the reset button

"Disassociate."- YungChutney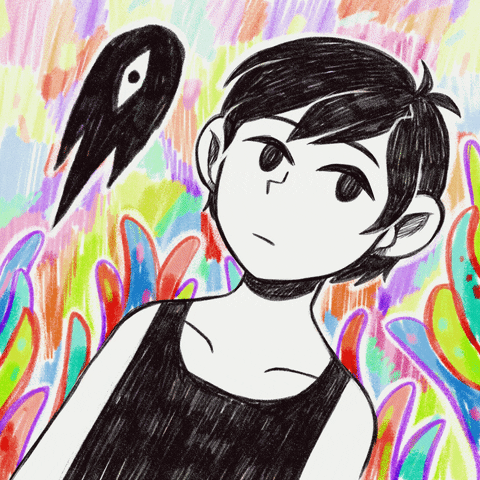 Giphy
Daydreaming
"Thinking about random situations that will probably never happen."- Dyl-thuzad
"Some ppl my think I play with myself since I take really long showers, but in reality i just stare into nothing and everything at the same time and lose track of time while thinking about stuff I would never think anywhere else."- ClaraSG
Just savor it.
"Stand in the hot water."- Brilliant-Ear5863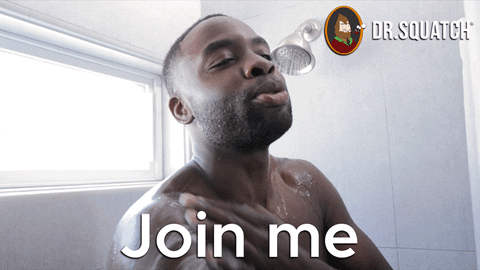 Giphy
It's a safety issue!
"I suck at shaving my legs in a timely fashion. oops."- SwagLordious420
"Shaving my entire body."- AnnaTraaa
It's all about the hair...

"Anyone with long curly hair is detangling it."- Krombuchar2
"Hair sh*t."
"I started growing out my hair like 5 months ago, and the longer it is the more of a pain it is to take care of."
"I'm getting better with it, but I was never really taught how to take care of long hair so it's hard."-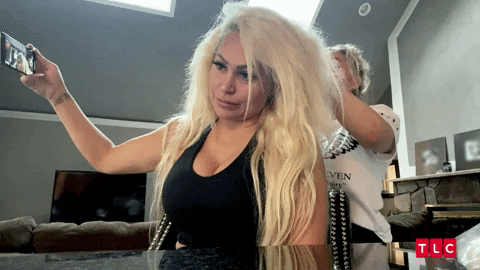 Giphy
It's easy to let our curiosity get the best of us.
But then we all must remember, whatever people get up to in private is none of our business.

The human body is still such a mystery.
How much do we really know?
Not a lot apparently. We're learning more all the time.
And most of it is gross.
RedditorBathNo7713wanted to discuss the ick factor of anatomy. So they asked:
"What is the most disturbing fact about the human body?"
The body freaks me out. But it's all I've got. So teach me some things.
Minutes...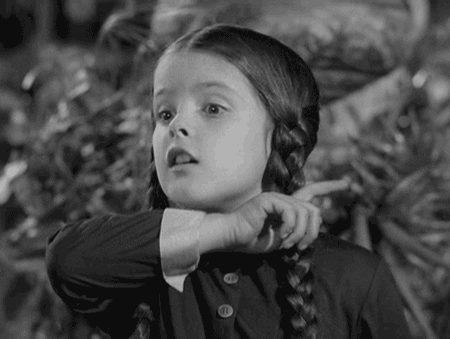 death GIF
Giphy
"The fastest killing virus takes around 4 days to kill you. That would be Ebola. Your immune system can kill you in 15 minutes."
will477
'locked-in'
"If your brainstem (the part of the brain that mediates most motor control for all of the body) is damaged, you can get 'locked-in' syndrome. That means you're fully conscious and aware of your surroundings but unable to move or speak. The only muscles that remain unaffected in most people are the muscles that move they eyes and the eyelids."
"You're essentially trapped within your own body with your only way of communication being blinking or moving your eyes It can be caused by toxins, blockage of the basilar artery which is the main artery of the brainstem, or other brainstem damage."
4oodler
Explosions
"Some people suffer from Exploding Head Syndrome, which causes them to hear a loud bang when they wake up."
ToraMix19
"When I was younger I believe I experienced this a few times. Sounds I heard were: about a million people talking and laughing all at once, a train that irl would've been about a foot away from me based on the volume of the sound, and a door slamming loudly."
aliaisacreature
Pain
"Not sure if this is by design, but I totaled my car once, almost completely uninjured somehow. Then I looked down to my right hand which I remember jabbing into my dashboard at 55mph. Luckily (unluckily?) only my pinky took the blow. But instead of a floppy-udder full of bone-sand, my pinky was 0.5 inches long."
"Broke no bones, but instead perfectly stacked my phalanges, or finger bones, INTO my hand. This is fixed by a muscular Russian murse grabbing your pinky with both hands and pulling very hard. God I wish they gave me more lidocaine."
TelevisionOlympics
Functions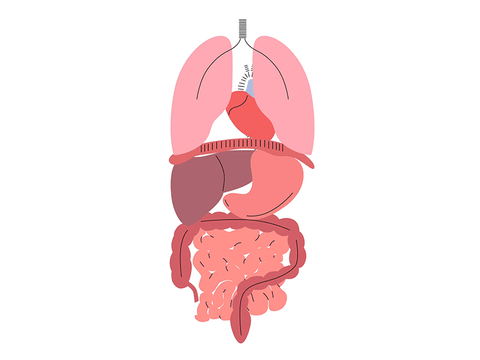 animation art GIF
Giphy
"If you have a surgery where they need to move your organs around they might not function for a day as the body assumes that they are dead."
tonythebutcher13
Move things around? You mean that's not fake when it happens on "Grey's Anatomy?"
Gross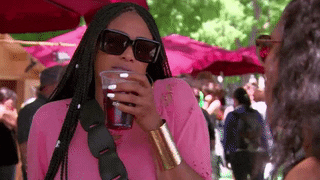 Basketball Wives Ugh GIF by VH1
Giphy
"It is always making disgusting body noises."
"The only reason you are not aware of it is because the ambient noise kind of drowns it out because your ears focus on it. If you go to one of those super-silent rooms that absorb all sorts of sounds, it is a really weird way to reacquaint yourself with your body."
Black_Handkerchief
The Mouth
"Idk about the most disturbing but how bad human teeth are. We'd think it's our sugary and processed diets these days that cause it, but even Otzi the iceman discovered in Italy was found to have terrible teeth, mouth diseases and cavities. It's odd that even with the most basic of diets our teeth are so bad."
Dorianisconfused
In the bowels...
"I noticed this after my abdominal surgery. When I turned over in bed my guts seemed to fall from one side to the other. Mentioned to my doc and she confirmed it was my bowels rearranging themselves."
squatter_
"Apparently the doctor just throws your intestines back in there higgeldy-piggeldy because there isn't a correct way to pack them neatly."
LostDesigner9
A Quick Burst
"There are a vast number of ways that your body can malfunction and kill you with little or no warning. An aneurysm can go undetected until it bursts and kills you. Getting hit in the chest just the right way can stop your heart. You can encounter an allergen that never previously provoked an immune response that freaks out your body so badly that you die. You literally just never know if your body will just... die."
Unsolicited_Spiders
The body is such a conundrum. Sexy and gross all at once.
Want to "know" more?
Sign up for the Knowable newsletter here.
Never miss another big, odd, funny or heartbreaking moment again.
Since TV was invented for commercial use in the 1920s people have extolled its virtues and decried its vices.
Love it or hate it, television is a big part of many people's lives.
As with other staples of pop culture, some TV shows gain a place in the hearts of viewers.
Redditor RunningInCali asked:
"What TV show is your go-to comfort show?"
Call of the Wild
"Wildlife documentaries."
- LucyVialli
"Anything with David Attenborough."
- Wizdad-1000
"His voice is just relaxing on its own."
- Aarizonamb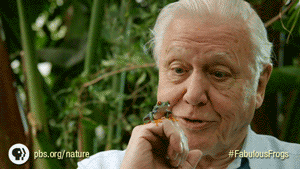 Giphy
Laughs in Space
"Futurama. I have so many good memories laughing at it with friends, it brings me back."
- throwingplaydoh
"I've been falling asleep to Futurama for about 6 years now. Whenever it's not playing I have difficulty sleeping."
"Now if my girlfriend is sleeping over I'm so acutely aware of how quiet it is."
- UptownShenanigans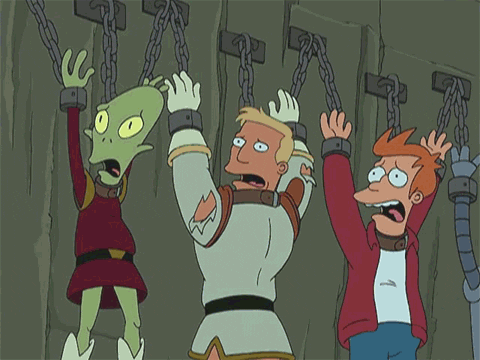 Giphy
Adrian
"Oddly enough I really love rewatching Monk from time to time as it gives me comfort about my own self. Even though it's a fictional show it was the only show that I've been able to fully relate to it's main character."
"It helped me come to terms with and fully accept my mental quirks and the reality that just because I suffer from severe social anxiety and various phobias those things don't make me any less of a person than anyone else."
"Abnormalities aren't inherently bad and there's plenty of real people out there that you can connect with or relate to."
- BradRodriguez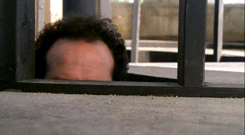 Giphy
Poor Lois
"Lately Malcolm in the Middle."
"Not only is it a fantastically well-made show, but my family's problems exist to a greater degree in their family."
"They're a troubled family but ultimately have great lives. It's comforting."
- Cartossin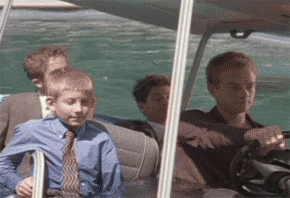 Giphy
Make It So
"Star Trek: The Next Generation"
- SissyCouture
"Oh man, absolutely. My dad and I butted heads a lot when I was a teen, and sometimes it got pretty heated."
"But no matter had happened, or what had been said, at the end of the day we could always sit and watch TNG together."
"Now, some 20 years later, it still helps me when I've had a bad day."
- CaptainDrunkBeard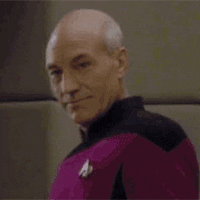 Giphy
Poor Gus
"Psych!"
- flyinhawaiian02
"This is one of my favorite comfort shows to re-watch!! My friends and I used to watch it during study breaks back when I was in school."
"Even after all this time, it's laugh-out-loud funny. Gus will forever be my favorite."
- thematrix1234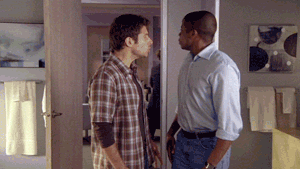 Giphy
Ron Swanson Is A Mood
"Parks and Rec because it's just so feel good."
- TheWildGooseChaser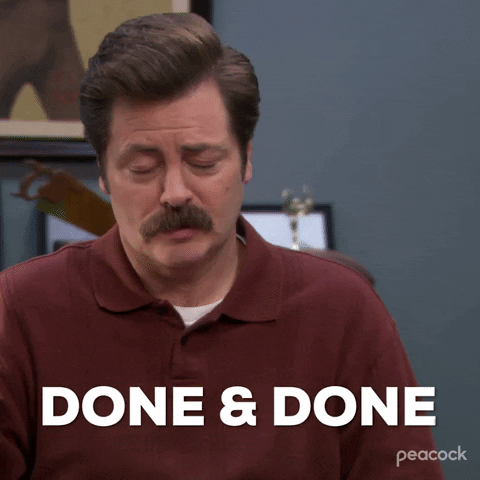 Giphy
The Hollywood Handshake
"The Great British Bake Off."
- penny_can
"The very definition of a comfort show. It's like being in a warm bath that never goes cold."
- CyanManta
"The comradery is so heartwarming! This is definitely my go-to, and is a great palate-cleanser type of show after watching something heavy."
- catlady3LSS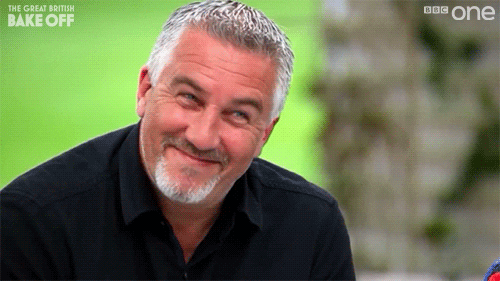 Giphy
Poor Tina
"Bob's Burgers, something easy to half pay attention to while unwinding."
- System_Soup
"That's my go to show. It's like going home and seeing family. You feel like everything is going to be ok, and you're not alone."
- SummerOfMayhem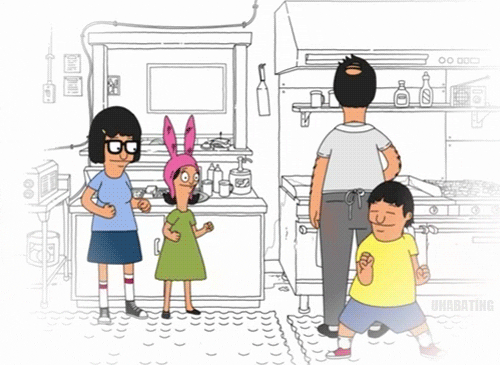 Giphy
Dearly Missed
"No Reservations."
"Anthony Bourdain had this way of making you feel immersed in these far flung destinations and cultures."
"When working six to seven days a week with a full time job and a part time job I often just feel caged by work sleep repeat."
"Anthony and his show seems to open that cage and put me at ease if only for a moment."
"RIP Mr. Bourdain, and thank you."
- randomandy90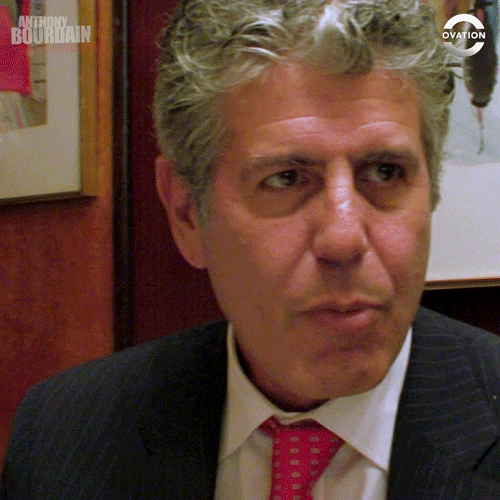 Giphy
Did your comfort show make the list?
What would you add?
Want to "know" more?
Sign up for the Knowable newsletter here.
Never miss another big, odd, funny or heartbreaking moment again.