Concerts can be a life changing experience.
When you finally get to see the musician who has played a massive part of your life standing before, you never forget it.
Or maybe you're just taking in a show because of an extra ticket, and it's just a night of jubilation.
It doesn't matter... there is nothing better than the energy of a live concert.
Unless that concert is tainted because the artist is a disaster.
And they turn what was meant to be a brilliant memory into an unforgettable nightmare.

Redditor iAmTheAntiPope1 wanted to hear about the shows people want their money back after attending. They asked:
"What's the WORST concert you have ever been to?"
I love concerts and I've been very lucky. I haven't had a bad experience. Yes, Adele cancelled but I had already seen her.
Snoop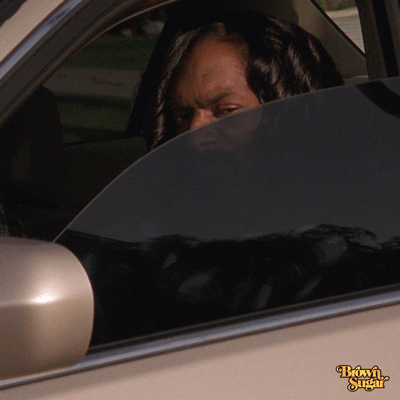 Stank Face Snoop Dogg GIF by BrownSugarApp
Giphy
"Snoop Dogg 2010 Took him 4 hours to come out because he was watching the lakers Celtics finals. Then when it ended we walked outside and people were getting tear gassed."
Purpledranksoxguy
Wigged Out
"The Wiggles last show in Brisbane (the original line up) my 3 and a half year old was crazy for them. She pooped herself in the first minute of the first song and then after I got her changed she decided the wiggles were the most terrifying thing she has ever seen. Didn't even last the first half. What a waste of $80 plus $12 for parking. Didn't even get to hear hot potato."
User Deleted
Fitty...
"50 Cent. Holy crap. We lived in a small Canadian crap town that was predominantly white and it was a big deal to a lot of people that he was coming. Show pretty much sold out. Dude has four or five other rappers perform as opening acts and then a guy who looked like 50 Cent."
"But didn't sound like him showed up and performed parts of songs for about 15 minutes and then walked off the stage. Literally 45 second parts of songs. It was amazing. People speculated for months afterwards that it wasn't actually him and that he ran into issues at the border."
User Deleted
Mudd
"Puddle of Mudd a couple years ago. They came on stage an hour late and Wes Scantlin was clearly f**ked up on something. He yelled at the audience to quote 'Suck a bag of d**ks' sang half the lyrics of two songs and stumbled off stage. Whole thing lasted maybe 10 minutes at most."
wikki_kid
The Queen Falls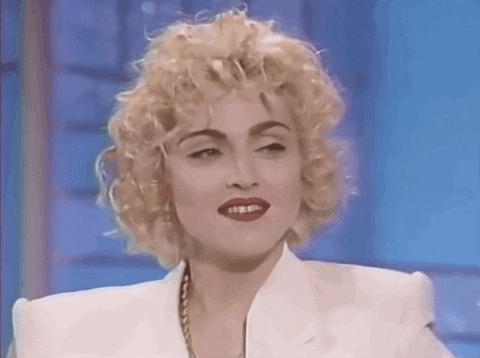 happy youtube GIF
Giphy
"Madonna @ Murrayfield Scotland in 2012."
"She was late coming on which wasn't the best start. She was bloody awful singing live. The tickets were stupidly expensive and I'm pretty sure it wasn't a sell out, there was loads of standing room left. She didn't do an encore. Oh and the sound was terrible."
BlahBlahBlah347
Oh Madge. I do have to say... as a true disciple... this tardiness issue needs to end. It's ridiculous!
Not into it...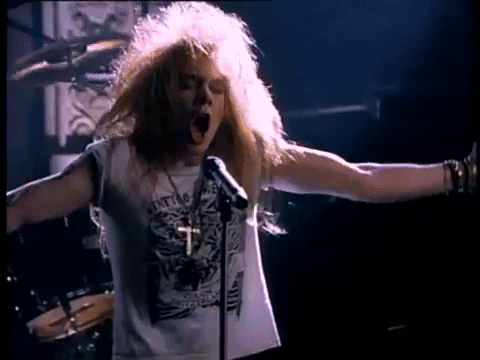 axl rose GIF
Giphy
"Metallica/Guns 'n Rose's tour, don't remember the year. They co-headlined and would switch who played first at the different shows."
"Body Count was the opener. Body Count played a good show. Metallica came out and rocked it. Guns n Rose's came out about 2 hours after Metallica finished their set, drunk, out of tune and generally not into it. We left about 20 minutes into their set."
sanguinius74
Never Forget
"I was working as a stagehand for a Rockfest about 5 years ago, and the finale act of the entire festival was Rob Zombie. The show sold out and I was stoked to see a legend perform from side stage. However it was short lived, because after 1 and a half songs, Zombie's voice gave out and he had to leave the stage. There was a 3 hour waiting period and the audience was chanting for Zombie to come back out."
"But it never happened. The house told us to start tearing down the stage, and the crowd started to riot while me and the stage-crew went out front and began packing up the equipment. People were throwing stuff at us from the crowd, booing, and chanting (but I guess I would have been too if my $200 non-refundable ticket was wasted).Truly a memory I'll never forget."
JediMasterMacky
Thanks Lupe...
"It would have to be Lupe Fiasco in DC two or three years ago. He played half his set and the just bounced without telling anyone. Even the staff were telling us he was coming back out. Probably waited like an hour and then the house lights came on and it was over. Thanks Lupe."
erasethenoise
Oh Wu...
"I went to see Wu Tang Clan. Doors opened at 7, and I was there by 730. Show was supposed to start at 9. At 8 a DJ came on stage with his MacBook and played music 'to entertain us until the Wu is ready.' He played until almost 1am, and during this time he played six different versions of the song METHOD MAN."
"When the Clan finally came out on stage, you know who wasn't there? F**king Method Man. But I did get to watch my buddy literally pee on a guy who had punched a girl in the crowd, so it wasn't all bad."
Solid_Freakin_Snake
Booo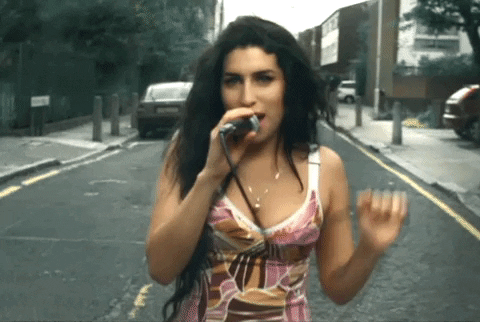 Fuck Me Pumps GIF by Amy Winehouse
Giphy
"Amy Winehouse in Dubai, a few weeks before she died. She was so out of it she barely sang and left it to her backup crew to entertain the crowd. She was booed most of the concert."
thebolts
Entertainers! Get it together! We pay a lot of $$$ for you. Have some respect.
Want to "know" more?
Sign up for the Knowable newsletter here.
Never miss another big, odd, funny or heartbreaking moment again.
Keep reading...
Show less
Everyone is entitled to their own opinion on what they like and don't like.
The world of music is a big place, and some could argue that now is the best time to be a music fan, with the advent of streaming, the accessibility to become a musician online, all the way to the reinvigoration of vinyl and keeping personal music collections offline.
That being said, there's a lot of garbage out there, isn't there? And these people are here to share what they think is the worst of the worst when it comes to music.

Reddit user, ryuundo, wanted to know how your musical tastes differ when they asked:
"What is your most unpopular musical opinion?"
With so much music out there, in terms of on the radio, streaming, or just being discussed on social media, it can be easy to fall into a bubble of "everyone likes this music alongside me."
This is not the case.
Sometimes, There's A Reason It's Popular
"Popular music can in fact, be good."
timsweens81
"This metal head loves Lady Gaga."
l3etelgeuse
"Yes, that's why they're popular a lot of the times. They just overplayed, so they have a far shorter lifespan for me than tons of indie songs or near mainstream, but still small artists."
Anon419420
Always Work To Keep Your Ears Open
"You can like older music without being a snob, contrarian, or member of lewronggeneration. The older I get, the more annoying it is to hear anyone sh-t on something they never listen to while crying they were born in the wrong era."
TheGentlemanLoser
"I get mildly annoyed with people who rhapsodize about 70's music. I was in high school in the 70's. There was so much sh-tty music(luckily mostly forgotten by now). It's like any other decade: a bit of great music, a bit of bad music, and a whole lot of middle of the road okayish music."
Toadie9622
There's Too Much Out There To Be Bogged Down By One Style
"We live in the most interesting time for music probably ever. The sheer degree of variety and diversity coupled with access to unknown indie artists, superstars, and music from throughout history. All underscored by a rise in technical competency across the board. If you can't find something you enjoy it says more about you than anything else."
iuytrefdgh436yujhe2
What about when it comes to the craft of making music? The bits and pieces that go into making something people actually want to listen to?
What If I Put My Hand Up To My Ear?
"Adding riffs and runs into every vocal line of a song does not make the song better. Occasional, well-placed riffs are great, but when the lyrics become borderline incoherent because the singer is too busy trying to run up and down the scale as fast as possible, then maybe it's time to tone it down."
Juxtra_
"every singer that has ever sung the national anthem at a sporting event needs to realize this."
betazoid_cuck
So Long As You Feel Something
"Vocal range is a useless measurement when determining who the best singers are. If said singer can't make you feel something, then what's the point?"
"Edit: Probably not unpopular, but seeing lists of the best singers of all time on Twitter, etc. they are almost all exclusively based on range."
MuskiePride3
"Music is about rhythm, if it's just screaming or talking with a monotone background beat that's not music and should be considered its own category same as how modern art that features a painting of one blue dot or a stick figure drawing should be labeled performance art since it's meant to elicit a reaction and isn't art in the sense of artistry."
Cheshiregrin85
Expressing Yourself With The Power Of A Wall

"I'm 24 and I play organ. The instrument needs to come back alive, they're so versatile and sound so awesome."
colinvda
"Big pipe organs are incredible instruments if you know how to use them to their full potential. I don't play any more, but when I did I thoroughly enjoyed it."
johnpaulhare
It's Kind Of The Perfect Instrument
"The banjo slaps"
Junior-Lie4342
"Bluegrass can be kinda amazing …"
md22mdrx
"Bluegrass is fantastic. The fact that pretty much every song, everyone gets at least one solo, means the whole band has to be good. Can't just sit back and let the frontman take on all the spotlight. Everyone has to bring it."
markevens
And there's these, the fieriest of the fiery just waiting to burn away those who would dare disagree with them.
Then Again, Everyone's Going To Have Their Opinions
"The Foo Fighters are boring radio-friendly rock. Yes, I know that Dave Grohl is a pretty standup dude in real life, and I can appreciate that they seem to really give it 100% for their live shows, but I just can't seem to actually enjoy any of their music."
Drunk_Lahey
It's A Perfectly FINE Movie
"The music in Encanto was just okay and Frozen is better"
whyso_serious8
"Gonna have to agree with this. I don't particularly care for Frozen as movies but both Movies had really excellent music for what they were. Encanto is… fine, but I just found all the music really typical of a musical and it didn't really stand out too much to me."
objChaz
It's A Lifestyle, Not A Sound
"Most rap sucks. Kind of liked rap when I was in highschool, but as I've gotten older, I've come to realize that rap artists are mostly great business people and very poor musicians. They sell their market on a lifestyle (And a pretty foolish one at that) that they themselves don't live. It's all fake. Guys like Lil Wayne and Gucci Mane have more in common with the CEO of a small business than they do the average kid blasting rap music"
jonahvsthewhale
All Pop Music Is Just Pachelbel's Canon, Anyway
"Music copyright law needs to be way, WAY looser. Currently it's being enforced by people who really don't understand music theory and why exactly it's impossible for anything truly original to be written, which is beyond ridiculous. There are 12 semitones possible in an octave (setting aside quarter tones and other smaller delineations, as they're too subtle for most people to even understand, and also vanishingly rare in most musical styles). There are only so many ways you can arrange 12 notes, especially when adhering to a specific musical framework like is done in popular music."
"There should be enough copyright law to protect people from having exact copies of their music stolen, but other than that everything needs to be completely done away with. "But this SOUNDS like this other thing!" Nope. Doesn't matter. All music is referential. It's all the same stuff, just rearranged into different patterns that have all been done before."
"No pop star should ever be sued by or sue another musician unless the exact notes of an entire phrase of music including chord structures has been copied exactly. You can't copyright a melody that uses 5 notes that play over a I-V-I chord progression. You can't copyright a cowbell playing quarter notes for 4 measures. You cannot copyright a I chord with a 2nd suspension. Etc."
Eruionmel
So long as your controversial takes don't dog on anyone else, then by all means, have at them.
Want to "know" more?
Sign up for the Knowable newsletter here.
Never miss another big, odd, funny, or heartbreaking moment again.
Keep reading...
Show less
Are you like me and the 1990s were only 10 years ago?
Yes, I can do the math, but 1990 being 32 years ago still seems unreal.
Why is that?
Maybe it's the fact it marked the end of the 20th century and beginning of the 21st.
Either way, it just doesn't seem that long ago and the nostalgia for the trappings of the 1990s is strong.
Redditor PrimaryYam9432 asked:
"What is something outdated from the 90s you want back?"
Affordable Housing
"I lived in a one bedroom apartment in San Diego in the nineties to the tune of $400 a month. I'd like that back, please."
"I looked up the specific place I lived. That one bedroom runs $1,650 now."
– stupidlyugly
Missed Opportunities
"the lighter side: malls, there was literally everything there. I lived at that place. Also, for some reason, floppy disks. IDK why, but I really miss them"
"the darker side: a sense of hope for my financial future. I was 15 in 1999, working my first job. Trying to leave a sh*tty situation, had plans to join the military after high school to pay for college.
"Had a grand mal seizure the summer after I graduated (got diagnosed with epilepsy) so that nixed that; and after multiple failed attempts at college, finally graduated when I was 32. I'm making 4x what I did in high school, but I've never left the midwest. never seen the ocean, or been on a plane."
"Had to file bankruptcy twice because of medical issues, and have always had clunker cars. Unfortunately I'm not the only one in this situation, but it still sucks"
- rabbid_panda
Cheesy Video Games
"Westwood Studio's real time strategy games featuring cheesy live action videos between the levels. I'm fine without the dial-up multiplayer though."
– 3Bonhomme7h
Subscribe, Subscribe, Subscribe
"Software that you buy one time and own. Looking at you Adobe."
– mtsai
"Being able to own things without having to take out a subscriptions."
– qzcl
"This is exactly what I was going to say. Being able to buy something and be done. Now everything has a subscription attached to it."
"Software is one of the worst examples but even the auto industry is trying to get in on the subscription money by requiring additional monthly plans to access features of your car that you already paid for."
"A local HVAC company is attaching a subscription to their work. So you pay them to install it all and then a monthly fee for them to be on-call in the event it needs maintenance."
"At work our IT support company stopped doing ad hoc service calls unless you subscribe to their monthly service plan. So the company is paying triple the price and getting basically the same thing except in theory the amount of service call they can request is 'unlimited'."
– sullivan80
Your Local Video Store
"I miss going to video stores and browsing."
– sonic_tower
"I do too. That was a fun Friday night as a kid. Going to Blockbuster to pick out a new movie to watch."
"It's not the same getting on Netflix and spending an hour looking for something to watch to only wind up watching something you've already seen."
– brokendowndryer
"Yep! As a kid my dad would come home from work on Friday evening and take us to Hollywood video."
"We'd pick out a movie and get a pizza on the way home. Good times."
– Its_Juice
Commercial Breaks
"Reasonable commercial lengths."
"Now ESPN has 5 minute commercial breaks..."
– coreynj2461
"My least favorite trend is a commercial break, then they come back for 1-2 minutes with some tiny snippet of 'coming up next!' then go to another commercial break."
– thishasntbeeneasy
"Or they smash the credits into a tiny window, while running ads on full screen. Can't even read the credits if you wanted to."
– reddit_bandito
Accountability
"Not having to make an account for EVERYF'KINGTHING!"
– Dapper-Discipline-54
"And lately every time I sign up for something, they send me texts now too in addition to emails that I don't want. Leave me alone!!"
– Sefira23
"I'm so over this. Especially when you're supposed to make a different password for every account you have. My brain only has so much memory for passwords anymore."
– McUberForDays
Social Media
"This is probably more late 90s/early 00s than the 90s as a whole, but a social media-less internet."
"It felt like an escape from real life, as opposed to an extension of it."
– Spooginho
"Remember when they told us to never identify yourself on the internet? And now they put their whole life on it."
"I miss web 1.0 where anonymity was the point."
– duffman13jws
"Remember when our parents told us not to trust anyone on the internet, but now believe everything they see online and lecture us about it?"
– Harsimaja
"My mom when I was 16 and got my first PC: 'Don't put your pictures online!'"
"My mom now: 'Send me grandson pics nowww! Need new profile pic and header!!'"
– Myrmele
RIP Geocities
"Geocities web pages, made with heart, not for money."
– RaminGold
"I do miss Geocities. It was sh*t, but atleast anyone could have a web site for free hosted on a server that was relatively fast and reliable."
"Nowadays, good luck to find a good free web hosting..."
– thephantom1492
"Oh my god, my bff would purposely go to my crappy Geocities site and sign the guestbook as ridiculously over the top characters like 'Madame Consuela de Soliz-Camacho-Dubois St Bernard,' and she'd write their comments in Spanish, German, French, whatever she felt like that day."
"It was so stupid but for idiot teenagers back in the 90's, it was the height of hilarity that she could prank me without being in the same room. Good times."
– avoidance_behavior
Why Is This Phone Smart?
"Not being able to be reached 24/7."
"Remember when the only people who had cell phones or pagers were doctors and high end business professionals that NEEDED to be reached at a moments notice."
"Now, everyone is expected to be available at any time. And if you elect to stand your ground and establish a separation between work/personal life you're considered 'rude' or 'difficult to communicate with'."
– Luke5119
"Yeah, remember when you let the house phone ring during dinner?
"I remember my dad grumbling if the phone ever rang: 'It's dinner time, nobody should be calling now. Who calls during dinner?!'"
"You didn't call people's house after about 8pm either unless you knew it was okay. It was rude—that was private, home time."
– what_the_a
Buttons & Knobs & Dials
"Technology with buttons and knobs."
– Ashtar-the-Squid
"Agreed! Some things I just don't want a touch screen for."
– Knightly-Bird
"I hate touchscreens in cars because 1) you just know they'll wear out and be expensive to replace and 2) I can't use it by feel and have to take my eyes off the road to adjust anything."
– Msktb
"Agreed! Why does my Microwave need to have touchscreen? I don't want to touch the panel with my fat butter and chips fingers. I want use the back of my hand."
– MedonSirius
"All my touchscreen appliances start to fizzle and fail pretty quickly. All the analog or mechanical ones still work from decades ago, or I can at least open them and clean some contacts."
– F*kM0reFromR
Pinball Wizard
"Arcades, I think going to arcades to play classic games or new games would be fun."
- T3Dofficial
"I miss arcades, they're still around but not as common as they once were. You could go to the mall and it had one, movie theaters would have a little arcades, there were cabinets all over.
"Now, if you find an 'arcade' it's usually prize games. Claw machines, those stacker games, etc..., you rarely find the actual video games."
- Crissxfire
Low Tech
"Appliances that didn't have any smart features! I want a bloody fridge that doesn't have all the bells and whistles that can last 2 decades."
"I don't want a smart fridge that dies in 5 years because a circuit board in it is destined to fail in that time frame."
- vp2008
One Stop Shopping
"Toy stores. Toys R Us died years ago, KB Toys way before that."
"We have toy sections at Walmart, Target, and others but it's not not same. Getting some birthday money and browsing an entire store with all these options."
"Way better than just looking at pictures on a site like Amazon. Shame we don't have any big chains like that anymore."
- Crissxfire
Top 10
"I miss the music charts (and if you are in the UK you will know, Top Of The Pops). They still exist, but aren't the same now that streaming is included."
"Back then if you wanted to hear you favourite song you had to wait for it to come on the radio and record it on a tape, or find it on CD in a shop."
"Now you can listen to whatever you want whenever you want, and that's really f'ked up the charts, and the association of particular sub cultural movements in music with a time, like grunge and Brit pop."
-
Look Forward To All Week
"Saturday morning cartoons. WB Kids, Yu-Gi-Oh, Pokemon, Static Shock, Jackie Chan Adventures, you name it."
"Used to sleep over at my best friend's house on Friday nights and we'd wake up at 7 in the morning on Saturday to watch cartoons and eat pancakes. His mom would always make the pancakes small and we'd sit and brag about eating 14 pancakes."
"Brown sugar, maple syrup. By noon we were drunk on Dr. Pepper, by 2 in the afternoon we were destroying each other with Smash Bros.
"Wash, rinse, repeat. Every weekend."
- brashull
Exploration Over JFGI
"A feeling of the unexplored, of adventures."
"Is that BBQ place any good? Only way to know was to try it."
"What's over in that neighborhood next to ours? Take a drive for yourself."
"Even wondering about facts, like when something originally happened or who did it, or the capital of Kazakhstan."
"The world felt bigger, full of unknown places, things and people."
‐ LoveSpiritual
Work/Life Separation
"The lack of expectation that your employer and coworkers are entitled to your entire life, including your web activities."
"I get labelled as 'weird' or 'secretive' because I refuse to give out any social media accounts to current co-workers. In fact, I preemptively block my coworkers' accounts if I can find them."
"You had work friends and they were just that: work friends. They knew you at work."
"If they were a truly great person you wanted in your non-work life, you invited them in."
"Now people feel entitled to your entire life just because they see you regularly."
"P.S. Make one easily found 'work' account under your legal name if you must, post nothing, say 'you have x account but you don't really use it much'."
"Set up a second account, be intentionally vague about identifiable info, NEVER mention your employer/school by name and DON'T SHARE THE ACCOUNT WITH ANYONE IN YOUR OFFLINE LIFE."
"Even if they won't intentionally give it out, the algorithms will."
- -ArtFox-
Offline Learning
"Decent offline encyclopedias and learning software."
"Encarta or another decent offline digital encyclopedia of some form would be ace even today. As soon as you've lost signal/WiFi, or out of data, your mobile phone or computer suddenly becomes a lot more useless than before."
"So if I could purchase a one time reputable program, then I could learn stuff free from the biases and distractions of the internet.
"Computers before the internet exploded, seemed to rely a hell of a lot on offline software for research purposes. So there were a lot of good ones."
"I remember there were decent bundles, so as well as Encarta 99, we also had this really cool Space educational disk."
"I suppose, technically Apps on phones could fulfill this to a degree these days. But all the ones I've used are online connected and ad-ridden."
- Quit_social_media
🎵 J - E - LL - O 🎶
"Jell-o Pudding Pops."
"They were the best thing ever!"
- hamiltd3
Nostalgia is a funny thing—we tend to romanticize our past.
If we truly went back, we'd probably discover all the things we'd miss from our future.
But we still miss a lot from the 1990s.
Want to "know" more?
Sign up for the Knowable newsletter here.

Never miss another big, odd, funny or heartbreaking moment again.
Keep reading...
Show less
Weird Al Yankovic's masterful parodies and original songs have been delighting many a music fan since his debut on Dr. Demento in 1976.
Some of Al's parodies have proven to be even catchier than the songs they're based on.
Redditor imnotsteven7 asked:
"What's a Weird Al song you like more than the original?"
I'm Fluent In Java Script As Well As Klingon
"White & Nerdy"
-JohnSmith20211101
"I still can't believe I saw him preform live when I was 14. I still remember when he finished and everyone kept screaming encore and then after 5 mins of that he comes flying out on a Segway singing White and Nerdy!"
-yaboieth
"For years Al boasted in interviews how Chamillionaire had sincerely complimented his rap skills."
"If he tried that now the reaction would be 'Cha-who?'"
-mikeputerbaugh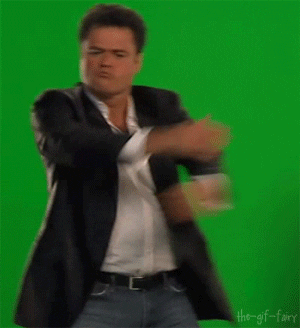 Giphy
I Don't Even Like Liver
"Trapped in the Drive Thru, 100%"
-ChrissiTea​
"Fr though that song got me through some tough times. I can't tell anyone cause they'd think I was joking."
-PapaSkump
"Sometimes you just need some Weird music to get you through the tough times."
-Fyrrys
Gonna Familiarize You With The Nomenclature
"Word Crimes. Blurred Lines is douchey. Al's version is like a PG 13 version of Schoolhouse Rock."
-ginastarke
"Weird Al has a big dic - tionary..."
-TigLyon
"I just rewatched the video and I caught another joke that may or may not have been intentional when he said 'hire a CUNNING LINGUIST'"
-icerope1199
"There are no accidents with Weird Al, dude is simply two steps ahead of everyone."
-TigLyon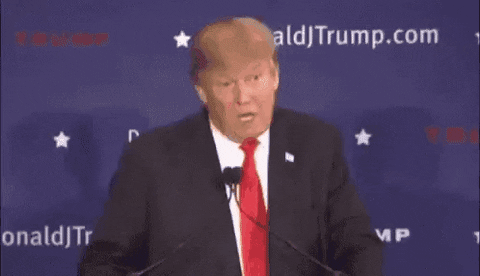 Giphy
I've Figured Out These Shadow Organizations
​"Foil. Always makes me chuckle."
-Purple_Meeple_Eater
"Love the turn halfway through the song."
-SomeGuyInSanJoseCa
"'...so I made this hat.'"
"Possibly the best-placed five monosyllabic words in all of pop music, ties the whole thing up with such a neat little bow."
-bonos_bovine_muse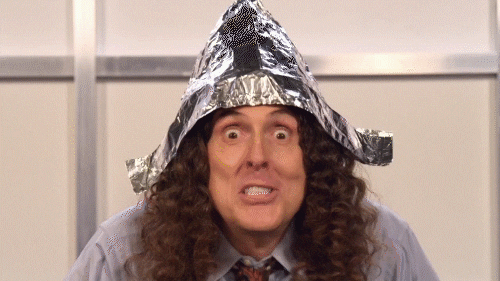 Giphy
Tonight We're Gonna Party Like It's 1699
​"Amish Paradise is timeless. Still holds up so good."
-Spartan_365
"Anytime I watch the video I'm still impressed by the part at the end where the video is playing backwards but he's singing 'forwards'. Must've took a hell of a lot of practise."
-quiet_desperado
"This is the one I was going to pick, the 'FOOL!' Gets me every time."
-armchairwarrior69
"For me it's 'or else, my brother, I might have to get medieval on your hiney!'"
-kosherkitties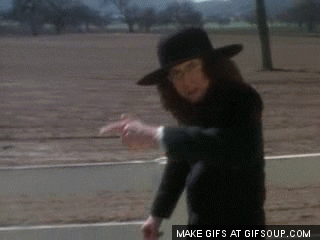 Giphy
A Long, Long Time Ago, In A Galaxy Far Away
"​The Saga Begins"
-SculpinIPAlcoholic
"According to Don McLean his kids played it so much that he found himself stumbling a bit when performing American Pie."
-SessileRaptor
"That reminds me of how The Presidents of the United States of America starting adding the last line from Gump ('And that's all I have to say about that') to Lump when they would perform it live."
-twcsata
"I genuinely can't sing along to the original without getting confused."
-Ethancordn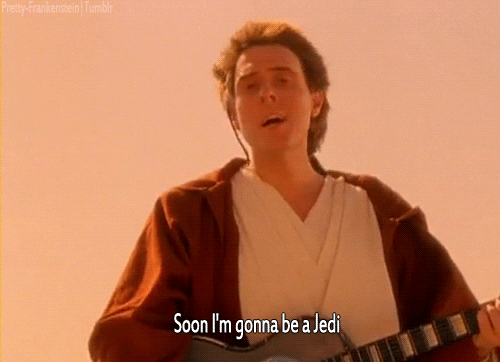 Giphy
Don't Know What I Was Thinkin' Of
"I Lost On Jeopardy!"
-tiredoldman55
"Baby"
-OldBorin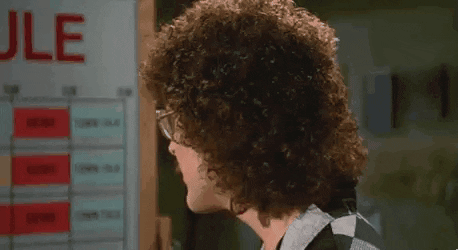 Giphy
43 Bumper Stickers And A YOLO License Plate
"​Tacky is hilarious and one of my favorites."
"'If I'm bit by a zombie I'm probably not telling you'"
-TheSilverCrystal
"Love the video, I have to say Jack Black was so fun!"
-UnluckyRanger4509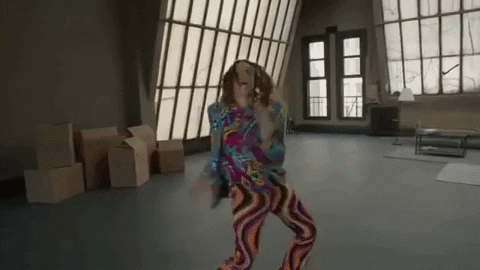 Giphy
It's All About The Pentiums, Baby
"All about the Pentiums."
-20InMyHead
"Do you wanna be a hacker? A code cracker, slacker? Hanging out with all the chatroom yackers?"
-rexstuff1
"This song randomly showed up in my head today after years of not thinking of it. Now it comes up in Reddit. Life is weird. 'What kind of chip you got in there, a Dorito?'"
-RynoLasVegas
Parody Of Style
"Dare to be stupid."
"He copied Devo's style so well, Devo said it was the best song they never wrote."
-i_might_be_weasel
"When I was a teenager, my friend and I went to a Weird Al concert. I swear that 'What did I say?' portion took at least 2 minutes of him saying 'I can't hear you.''A little louder now', etc..."
"Between that, the fat suit for Fat, and launching mini lightsabers into the crowd after The Saga Begins, that's still one of my favorite (if not favorite) show I've ever been to."
-ZombieShellback
"I feel the same way about Everything You Know is Wrong. I don't think it was a parody of anything but it's my favorite Weird Al song."
-shojokat
"I think it's just supposed to sound like They Might Be Giants in general."
-Penguator432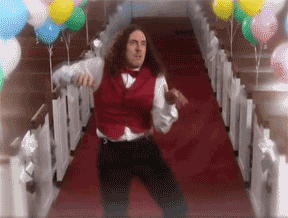 Giphy
These Low Effort Jobs Have Surprisingly High Salaries | George Takei's Oh Myyy
Have you ever worked one of those jobs that paid you to kinda sit there? If you have, you know the joy that comes with watching the entirety of Breaking Bad ...
It's A Fact I'm A Quack
"Like a surgeon. Great music video."
-Katiepotatoes
"Didn't Madonna give Weird Al the idea behind the song?"
-Seaworthy_Zebra5124
"Sort of, I think he said it was gonna be "Like A Sturgeon" until she suggested surgeon & started riffing lyrics with him, which sounds pretty awesome"
-pmw1981
We've Got Snazzy Suits And Ties
"Most of them lol, but Party in the CIA is a personal favorite."
-sh4d0w_pr1nc3
​"'We only torture the ones we don't like, you're probably gonna be OK'"
-vagiamond
"No no.no no if I think about it it's going to be in my head for a solid week."
-Spock_Rocket
His Originals Are Amazing Too
​"While it's not a parody, One More Minute has got to be one of the funniest songs I've ever heard."
-OffusMax
"People definitely don't talk about Weird Al's originals enough. One More Minute is my favorite, but Virus Alert is a close second."
-redsyrinx2112
"My second favorite Weird Al original is Christmas at Ground Zero"
-OffusMax
It Doesn't Matter If It's Boiled Or Fried
​"Eat it. My brother is a picky eater so we play it when he won't eat something to hype him up."
-FunkyMongoose_22
"My parents used to make references to Eat It all the time and they always said "it's a song" and then they showed my sister and I the music video and song. It was the best thing ever."
-eqeew2
Oy Vey, Oy Vey
​"Pretty fly for a rabbi."
-Pottymouthoftheyear
"How ya doing Bernie?"
-SunflowerChild_7
"On high holy days, you know he prays and praysAnd he never eats pastrami on white bread with mayonnaise..."
-GrumpyCatStevens
I'll Be A Human Jelly Bean
​"Perform this Way - Weird Al is at his best when he full on parody's the artist's style."
-Heytherehotballs
"My favourite part is the hey hey hey from the porcupine on his head. No idea why but it cracks me up everytime."
-TheKnight_WhoSays_Ni
​"Living with a hernia."
-Touch_Desperate
"I can't listen to the original without hearing this version. It's great."
"Cool video too. It's crazy how good he is at incorporating James Brown's dance moves for comedic effect. And at one point he does a mic kick that is actually pretty impressive."
-Sendbeer
Our Prices Are Low, Our Staff Is Underpaid
​"King of Suede. The store I worked at would play The original and I'd hear 'it's the same old sale as yesterday'"
-tang cameo
"Deep cut for that one. I love that song though. I do like the original, but not as much."
-twcsata
This Cheese 'Round The Clock Is Gettin' Me Blocked
"​'A Complicated Song' still makes me chuckle after all these years."
-themothhead
"Should I go ahead and propose and get hitched and have kids with eleven toes and"
"Move to Alabama where that kind of thing is tolerated?"
-Anonymous7056
And Jerry's In The Middle Tryin' To Be The Referee
"​Jerry Springer (parody of "One Week" by Barenaked Ladies)."
-SomeGuyInSanJoseCA
"Jerry Springer is so underrated. He does his usual thing of trying to use similar sounds for the parody lyrics, but he knocked it out of the park with Jerry Springer. There are so many lyrics."
-redsyrinx2112
Weird Al is an international treasure.
It's truly hard to pick his best song.
What's your favorite?
Want to "know" more?
Sign up for the Knowable newsletter here.
Never miss another big, odd, funny, or heartbreaking moment again.
Keep reading...
Show less