As much as there is an allure of living in small towns, there seems to be just as much mystery.

People living in low-populated areas seem to know each other and what their neighbors are up to.
There is a sense of security in knowing that someone has your back.
But on the same token, as is typically depicted in movies, small towns have their fair share of nefarious activity that those in the know are sweeping under the rug to maintain their town's good name.
Curious to hear about bizarre cases that don't always make mainstream news headlines, Redditor descended_from_apes asked:

"Small Town Redditors, what's the weirdest unsolved crime in your town, old or new?"
Keep reading...
Show less
Us plebeians often think of celebrities as faraway people who remain untouched by the stresses and difficulties of average life.
But there is a different way we can view the spectacular aspects of celebrity lives.
In some cases, the life stories of famous musicians, artists, and actors are overshadowed by the even more spectacular ways those lives ended.
A recent Reddit thread explored those tragic deaths.
Redditor oozingmachismo asked:
"What celebrity suffered the worst death?"
Many Redditors talked about the celebrities who struggled with painful, tragic medical difficulties throughout their lives.
When Hugeness Hurts
"Andre The Giant was pretty bad. Poor guy was in pain all his life because he just never stopped growing. That scene in Princess Bride where he catches Robin Wright? He literally couldn't do it. They had to have her in a harness or something and lower her into his arms."
"And he was still wrestling on top of everything else. He died only a few days after going home to his father's funeral."
"People always tout his drinking ability, being able to knock back over a hundred beers in a single sitting, or 4-5 bottles of wine with dinner, but he drank to numb the pain."
-- troysplay
One Thing After Another
"Daniel von Bargen who most people recognize from Seinfeld, Supertroopers, or Malcolm in the Middle. He had diabetes and had to have a limb amputated."
"Depressed, he shot himself in the temple, but survived and lived another three years. Just a really rough end for a beloved character actor."
-- konfetkak
A Terrifying Rarity
"Manute Bol, NBA player. Died of a disease (Stevens-Johnson Syndrome) where your skin slowly sloughs off your body."
"Horrifying."
Other people shared the stories of famous people who died in sudden, freak accidents. These were often lives cut shorter than they otherwise would have been, and in the most gruesome possible way.
On the Other Side of the Glass
"F1 driver Roger Williamson. Motor racing is dangerous, but most deaths are quick."
"Williamson flipped his car and it caught fire, back then none of the marshals were adequately trained or equipped in dealing with this situation."
"Fellow driver David Purley tried to save him but even with his fireproof gear couldn't get close enough. Roger burned/asphyxiated to death only feet away from multiple people who were powerless to help."
"The video is online, but it's horrific to watch."
-- Mackem101
Sacrifice
"Kirsty MacColl. She was swimming with her children and a powerboat came towards her son. She managed to push him out the way. She was not so lucky."
"What makes it worse is the man who killed her paid 1,034 pesos to get out of jail"
Unable to Escape
"Swedish jazzlegend Monica Zetterlund died when her apartment caught fire."
"She was unable to get out since she was in a wheelchair due to severe problems with scoliosis."
The Danger of Scarves
"Isadora Duncan, a famous dancer back in the early 1900s used to wear long flowing scarves and drive a convertible. In 1927 her scarf got caught in the real wheel of her car, pulling her from the car and breaking her neck."
"My grandmother always told us kids to be careful wearing scarves. We thought she was crazy."
-- thesixgun
Parents Explain Why They Regret The Name They Gave Their Child | George Takei's Oh Myyy
Others discussed the celebrities who died at the hands of another human being. These murders are, of course, well-known.
But their mentioning reminds us how shocking it was all over again.
And It Was On His Birthday
"Marvin Gaye was shot dead by his own dad." -- Ronaldo_McDonaldo81
"On April Fool's Day, no less. I remember the morning DJ announcing what happened on the drive to school and I thought it was the most tasteless April Fool's gag ever."
"Then my mom changed the station and someone else was announcing it on another station. And crying." -- NotDaveBut
A Struggle the Whole Time
"Probably the death of Judith Barsi from The Land Before Time is the worst I know. Shot in the head by her own father after being abused all her life."
"She was 10 years old."
-- Brave2512
A Famous Case
"Sharon Tate."
"Everyone else listed on here died horrible but mostly quick deaths. Tate was literally begging for her life as she was being murdered."
-- schewbacca
These deaths were tragic, whether we knew or were fans of the person or not. At the end of the day, these lives ended with pain, they ended too short, or they were ended unjustifiably.
Want to "know" more? Never miss another big, odd, funny, or heartbreaking moment again. Sign up for the Knowable newsletter here.
Keep reading...
Show less
For all the crime or mystery shows people watch perhaps the scariest instances are the tragedies that happen in real life. The most startling thing is while many murderers display red flags, a large amount tend to be seemingly nice people. Criminologists have found that in domestic-violence-related homicide in particular the perpetrator tends to employ an outwardly charming, charisma-filled act as part of their method.
Have you ever met a murderer? It leaves you feeling gross. There was one murderer in our small wooded town that I met a few different times. He was a business owner of a run down pawn shop and the apartments above it since I could remember. Also since I could remember-dude was creepy.
Keep reading...
Show less
There are people in this world who have, for whatever reason, taken another's' life. For some it's a tragedy, and a hero for others. Some people didn't even know they were talking to a murderer until later.
How can you tell if someone is a murderer in the first place? They can seem just like regular people.
So VentSauxe went to Ask Reddit to find out what that experience was like.
VentSauxe asked the question:
"People who have met murderers, what were they like?"
What's most fascinating is the stories when we these people would be locked away forever are still out in life to this very day.
"Want to "know" more? Never miss another big, odd, funny, or heartbreaking moment again. Sign up for the Knowable newsletter here."
Keep reading...
Show less
I use to think I was the only person obsessed with true crime tales. I've been an avid watcher of Dateline NBC, 20/20, 48 Hours, etc, for over a decade. In fact when I've moved cable providers the last few times, I chose the plans that only included the ID Discovery channel. I can't even begin to tell you amount of shows I watched there. Then of course I'd top it off with a marathon of Law & Order: SVU. And this was all before the podcast frenzy. And I tell you, I've never had a peaceful night's rest since. Why do I do this? Correction... why do WE do this?
Redditor
u/KyrieEleison_88
wanted everyone to compare notes about which blood curdling cases they can't shake off by asking...
What true crime case lives rent free in your head and why?
***WARNING - THE FOLLOWING STORIES CONTAINS SOME INFORMATION THAT REALLY SHOULD ONLY BE READ BY THOSE OVER 17***
So many of the stories I've followed have left me shook to the core. Some because they were never solved, which always keeps me on high alert, because who knows then where these psychos are. And mostly because these tales aren't fiction. True evil does exist and it just casually walks among us. These stories make you confront the fact that... none of us are ever really safe.
Signs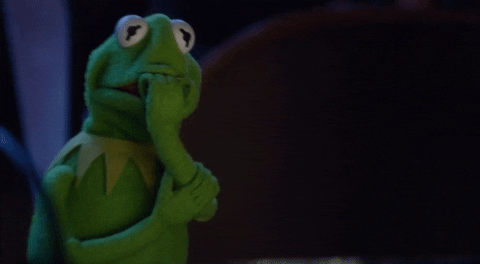 Kermit The Frog Reaction GIF
Giphy
Zodiac. We've cracked one cypher. Will we ever know who it was? Did they actually make a cypher with their name, or is it just another cryptic cat and mouse game? Are they still out there? To be so bold to give us messages, cyphers, and yet leave no evidence of who did it.
Shivers...
The Hinterkaifeck murders. It just makes *me so, so uncomfortable that multiple people in the house noticed things were strange or amiss in the days before they died but they brushed it all off.
The note that send shivers down my spine was when the father mentioned seeing footprints in the snow coming to the farm, but couldn't find any prints leaving.
No Words...
Ok here's something that is gonna traumatize you. I live in Greece so I doubt anyone else outside of here knows about this. A father killed his 4 year old daughter cause her mother loved her more than she loved him. We don't know how he killed her but after he did, he cut her up into pieces, boiled them with other ingredients and tossed that into the toilet and to garbage bins around the city to make it seem like thrown out food and so that stray dogs would eat it.
Sometimes I think about it and it makes me sick to my stomach. He says that he didn't kill her and that she just found her dead and that he did all that to avoid being targeted as the killer but come on... no one ever believed that.
Horror
The murder story of Junko furuta, it's extremely disturbing. I can't get it out of my head. And all of them got away with it. It shows how messed up this world is.
His mother vandalised her grave as well and said she ruined her son's life. You know... The guy who tortured her for like 48 days simply for rejecting him.
No Justice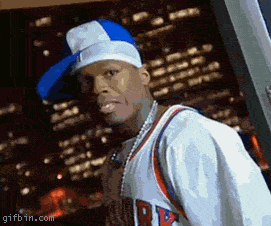 50 cent smh GIF
Giphy
The murder of Shanda Sharer. The girls who murdered her are so evil, and all free.
A group of girls killing their own "friend" and getting nothing more than something akin to a slap on the wrist? Sounds totally fair to me.
The wiki article on her led me to the case of Bobby Kent, who was killed by his former best friend he started bullying.
Oof, I remember several of those stories and now they'll be back to the forefront of my psyche. It makes no sense. Well, tonight's sleep is ruined. We might as well continue...
In Australia...
The backpack murders in Australia. Saw some true crime documentaries years ago and this one disturbed me the most. Je, Ivan Milat, picked up hitchhikers and then brutally murder them. I remember he stabbed a guy in the back, paralyzing him, and then beat and killed his girlfriend. He did something similar with 2 girls: stab one and then shoot the other a dozen times in the head (target practice).
Parts
There was a torso found sealed in a barrel in the woods in my hometown. Never any explanation. Literally no one ever talks about it.
Apparently some guy also stalked a lady and then set himself on fire and died when he got caught.
They found a torso, arm and a leg (don't quote me on that) in my hometown in the late 1800s on the banks of the thames. Murders go unsolved to this day all I can remember is that there were 4 victims and only 1 was identified.
Years Ago
Delphi murders. They have video and audio of the perpetrator, yet no arrest in four years.
Definitely this case! Since it happened I check up on this regularly; it horrifies me how with video and audio they still have not found this guy, and based on what we've seen from ISP I doubt they have anything else to go on.
Rusty
Andrea Yates drowning her five kids because she thought they were full of sin and needed saving. Rusty took her off the meds and they had another child despite doctor's warnings about her condition.
He should have been held criminally liable for all of this. He treated her like a broodmare. He was specifically told to not leave her alone with the kids; so he makes all of them live in a freaking SCHOOL BUS. He goes to work and leaves her alone w/ the kids. All day. Every day. Pulls her meds. Keeps impregnating her.
All the warning signs were there. I mean, I have to wonder if on some level he wanted this to happen??? Because it was very clear for a very long time that this was exactly how it was gonna end.
Not to mention that someone in her state of mind, likely wouldn't be able to truly consent. She was very very sick.
My heart breaks for that woman and her kids. But her husband should be rotting in prison.
That Guy!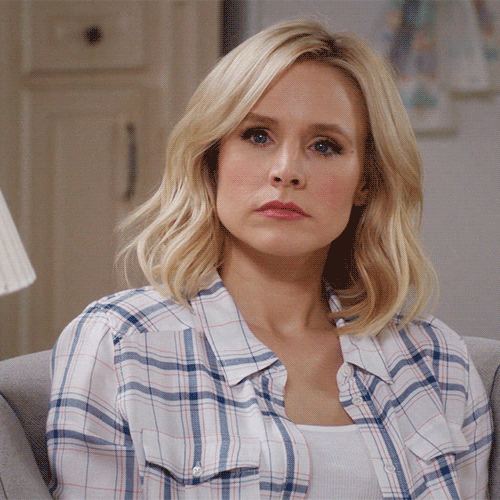 Mad Season 1 GIF by The Good Place
Giphy
Chris Watts. I don't know why I am so invested in it. I just can't wrap my head around a seemingly normal person can murder his whole family and think that he's going to start a new life with his girlfriend.
Now there a few new ones I'm going to have to read up on. Also, I'm going to go join a karate class, just in case. The last thing I want to be is a victim in one of these stories.
Want to "know" more? Never miss another big, odd, funny, or heartbreaking moment again. Sign up for the Knowable newsletter here.

Keep reading...
Show less