If you ever read an article about my murder, please know that I brought it on myself.

Somebody said something dumb and I 100% could not hold my loud face back from expressing all the things we humans can't say using only words.
And I probably talked mad sh*t right til the very end.
Reddit user saucetrailia asked:
"What's one trait you have that will more than likely get you killed one day?"
And yeah ... We're all in trouble
If You Insist...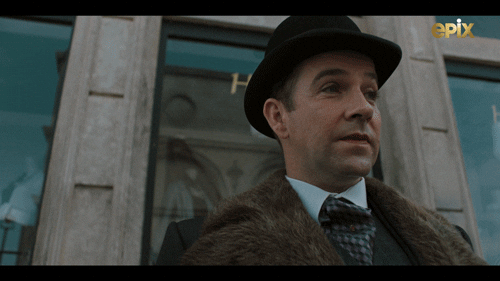 Aleister Crowley Yes GIF by PENNYWORTH
Giphy
"I am awful at saying no and I'm terrified of being seen as rude."
"So I'd probably get killed by someone who takes advantage of that."
- a_fruitcake
"Just 'May I kill you, please?' 'Well, if you insist...' "
- Lord-Impressive
Space Case
"I space out. My internal world just absorbs me."
"I am very likely to just walk into traffic obviously one day."
- laney2181
"This was how I wrecked my first car."
"Driving at night, back country roads about a quarter mile from home, thinking about game progression on Borderlands 2 ... aaaand now I'm upside down in a ditch with a face full of airbag because I clipped a deer."
- -AntiVegan-
Friends!
"I will try to friend any animal regardless of it's danger level."
- saucetrailia
"Samesies. All animals are friends!"
"Shark? Sea puppy."
"Hyena? Big catdog."
"Moose? Long antler tall friend."
"Cobra? Wide headed noodle."
"Rattlesnake? Musical noodle."
"Jaguar? Spotted crunch crunch mouth friend."
"Crocodile? Scaly crunch buddy."
"It will undeniably kill me if in the wild long enough."
- Kondrias
"I'll bet women are the reason we were able to domesticate wolves."
- J0k3rA34
"If there is a snoot to boop, then it is your duty to boop that snoot."
- midnight_someone_17
Sausage Stroke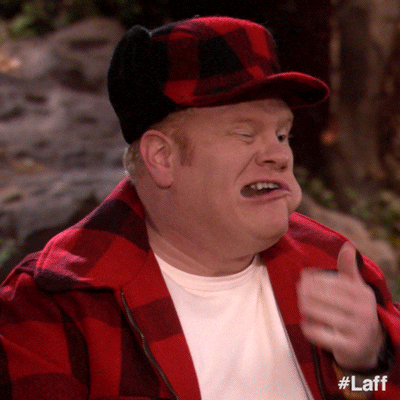 nom nom eating GIF by Laff
Giphy
"The real answer: I love food, usually the fatty unhealthy kinds."
"Burgers, fries, hotdogs, bacon, chicken fried steak, gumbo, sausage... I want it all in me."
"I'm going to die from a stroke, heart attack, or cancer. Or choking."
- secret-citizen
Interruptions
"I can't help interrupting people, otherwise I forget what I was going to say."
"I also say everything that is in my head, never in a rude way, I'm just always very open with how I feel about things and situations."
- AngelicWooGirl
"Sorry if you're not looking for advice, but I have this problem sometimes."
"When I have something I need to say, I touch my index finger to my nose until I'm able to say it. It looks a little goofy but it's less rude than interrupting all the time, and you won't forget what you're going to say while you're actively touching your nose."
- glitterbugged
"You are amazing. I did this today and it bloody worked!"
"You total legend. Thank you for making me a little less killable."
- AngelicWooGirl
Road Rage
"I'm not proud of it, but after years of denying it I'll finally admit that I've got a good amount of road rage..."
- jo_coltrane
"I know how I'm going to die."
"I'll be behind some idiot clogging up the passing lane. I'll flash my lights, he won't move. I'll honk my horn, he won't move."
"He'll probably brake-check me."
"Then, when I get an opening, I'll pass him in the other lane and he'll shoot me as I drive past."
- UpTheFe
Bait And Reel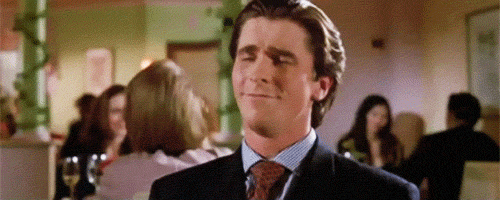 smug american psycho GIF
Giphy
"I gaslight in arguments with random strangers and try to make them freak out and rage."
- fartpie69420
"You realize people literally actually die doing this, right? Not hypothetical."
"Jaco Pastorius did."
- [Reddit]
"I do this too. I love pushing people's buttons even though I hate people doing it to me."
"I won't actively seek out a fight or argument, but depending on the circumstances I can be a real menace and I will have this stupid amused smirk the entire time too!"

- Rocket-Tree
"Yeah... that is not okay. That's psychological abuse. Abusing people isn't funny."
- brushstrokes
Choking Hazard
"My ability to choke on a microdrop of saliva."
- Surviving2
"Omg, you too? I have never met another person who chokes on their own saliva before."
- ClothDiaperAddicts
"I laughed and choked at your comment."
- AdultBabyGoat
Hustle
"I love to work."
"I worked 80 hours a week for 8 months. I told myself it was because I didn't have staff."
"Now I have staff and I picked up ubereats as a side gig. So I am still working about 80 hours a week."
"Money is a small factor, but I just like to work."
"I'll probably work until I die."
- Neblos2514
Monkey Time
"Parkour."
"I jump and climb up rocks and trees and stairwells that are super high off the ground. Several times I've almost made a bad jump that could've broken my neck."
"Just recently on a hike when I was just hopping down from a tree seven feet off the ground, my foot got stuck and I rotated and landed flat on my back."
"If things went a little different, I could've broken my leg from the weight or whacked my head against a rock right next to where I landed."
"I badly hurt something really low in my back and started laughing hysterically and uncontrollably from the pain, contemplating the odds of that happening or how much worse it could've been or how many other times it could've happened."
"That experience haunts me and I'm trying to be much more cautious now, but there is nothing that makes me feel more alive and free and happy than scaling the obstacles of nature."
"Yes, even though I know that just one misstep could bring it all crashing down."
"If there's anything that kills me before I'm old, I can just about guarantee it'll be my own dangerous desire to monkey around in places I shouldn't."
- TrickyTalon
Death is coming for us all eventually.

Some of us, apparently, are more likely to speed things along than others.
Did you see your likely cause of death here? Got something to add to the list?
Meet us in the comments!
Want to "know" more?

Sign up for the Knowable newsletter here.

Never miss another big, odd, funny or heartbreaking moment again.
Keep reading...
Show less
You know what's truly terrifying? The world.
It can feel like it's out to get you and based on some of these harrowing tales of death avoidance and last-minute escapes, you might be justified in thinking that way, The world is scary, much more than anything you can see in theaters or watch at home. Clearly, real life is where the fear should be.

Reddit user, Shaneshev, wanted to know when things became too terrifying to handle when they asked:
"People of Reddit; what is your downright scariest real-life story?"
Close calls are the worst kind of encounters, where you walk away with barely a scratch but the only other outcome was perhaps bodily mutilation or, worse, death.​
Keep A Phone Nearby
"I was home alone when I was 11. I had just fallen asleep and someone tried to break in the front door. I called 911 and hid in the pantry in the bottom shelf. They came to the door next to the pantry and tried to break into that door too. The police got there and one of them picked me up and held me until my mom got there. I wouldn't let go and he made sure I felt safe. I'm 27 and haven't stayed home alone much since. The day I signed a lease for my first apartment I got a dog so I wouldn't be alone. It's pretty traumatizing when you're that young."
HistoricalHeart
Get In. Don't Ask Questions.
"Years ago in one of my first jobs, a colleague told me a story. The night before, she had gone out for some drinks and on the way home she had got off the bus and was walking down her road to her house. A taxi pulled up alongside her and the driver told her to get in the car, she obviously said no. He then said to her "call whoever you want whilst you're in the car, but please just get in and I'll explain". So she got in."
"Turns out, walking towards her was a topless guy with no shoes on and a machete in his hand. Cab driver had already called the police but then saw my colleague so had stopped to look after her."
Good-Helicopter-9303
Bullet: Dodged
"I had a pulmonary embolism last year in late August. I was going to get a pain evaluation the following Monday, but the pain was so bad on Friday that I just went in. The doctor told me that I'd have died if I had waited."
jeff_the_nurse
Unsure Of His Next Move

"This is very tame compared to a lot of the stuff on here, but when I was twelve I saw this huge man drop a dollar bill. He seemed not to notice, so I ran across the street to hand it back to him. He thanked me several times, and I could see that he wasn't right in the head. I was a pretty small girl, probably only 100 pounds at the time. This guy easily had a foot on me. All of a sudden, he grabbed me by the top of my head and wouldn't let go. I am so lucky that my dad was nearby, and he pretty much just picked me up and led me away."
Simple-Muscle822
"dawg just open palmed your head like a melon? yeah, that's terrifying-"
ImThatMelanin
You're minding your own business. Thinking this day is only going to be great, nothing bad is going to happen, and you'll run a few errands before going home to relax. You never expect something so dreadful or terrible to happen to you or the people around you.
Not The Person You Want To See
"I was home alone (thankfully my kids weren't home) when my now ex husband's drug dealer came by. He busted I'm the door screaming at the top of his lungs that he's gonna f-ck us all up. I was hiding in my walk in closet under blankets on the phone to 911. He got so close a few times, I have never been so petrified in my whole life. The cops came very quickly and he ran off, they caught him just a few streets over."
Mason3637

Close...Closer...
"I used to sleepwalk when I was a child. We lived in a rough neighborhood (Decatur, GA) and I would wake up outside in the middle of the night, not knowing how I got there, and would have to walk home and walk into the darkened doorway I had left wide open for whoever might be lurking around. However, the time that scared me the most was when I was about 9 years old. I woke up and found myself with the bedroom curtains drawn back and staring out the window. As I came awake, I noticed a very large and completely hairless man (no hair, eyebrows etc) staring at me and slowly inching closer to the window and closer to my face. He was looking bewildered like he wasn't sure what he was seeing."
"At that moment, I realized what was going on and I started screaming uncontrollably, frozen in place and peeing down my leg. The man freaked out and screamed, did a tumbling move, and then ran off in a weird zig-zag like he was trying to dodge bullets. My mom woke up and thought I probably had a nightmare. The next morning we found a screw driver on the front porch and damage to the door jam and door handle."
"I still just about pee my pants when I tell that story, but now it is usually from laughing. I will never forget the look on his face when I started coming to life and screaming or his high pitched scream or his duck and roll and dodging and bobbing all the way down the street."
issamurcle
A Hair's Width Away
"I was riding my motorcycle on the highway, going through a major city. I was still pretty nervous about riding on busier highways since I was still pretty new on the motorcycle. I was in one of the middle lanes when about 250 ft in front of me an 18-wheeler (Semi) kicked up a plywood panel that was in the road in my lane. It flipped around, making it look like I was going to run into it like a wall. Didn't have enough time to brake or move lanes since I was surrounded by other vehicles."
"Luckily another 18-wheeler passed by it, causing it to rotate perpendicular, making it barely graze my elbow as I passed by it. I don't think I moved a muscle for a quarter mile in shock that I survived that."
FuryFlurry40
Trust your gut. If a situation feels wrong, do something about it.
You'll Wonder "What If?" For The Rest Of Your Life

"I always parked in a certain spot at my last job for 12 years that I was there. It was accessible to the public as it wasn't company parking but they wanted us to park in the back of the lot so the closer spots could be available for customers."
"One day my spots taken by a dark tinted caddy and I'm immediately pissed because everyone knows it's mine. It's morning shift so 4am so it can't be one of the others cause I know what they drive. So newbie? Or maybe another employee from another shop in the plaza? It's still there on my lunch break and when I go home and the next day I come in at 1pm till close. Around 9:30. And then also the next."
"Something about it really bothered me. It smelled wrong. Literally, it's the South and high summer and who knows what's baking in there. My dad was a marine then a police officer. He always said if you feel something is wrong there probably is. So I dialed the non-emergency contact police number. I felt like an idiot but every time I walked by it bugged me. So. I was stuck waiting for over an hour before anyone shows and honestly, if I hadn't been off the next day would have been like f-it. But I waited, mostly because I can be really a petty SOB and that's my spot damn it."
"The police show, all annoyed because who knows how many "they can't park here" calls they get. They run the license plate though and then things go crazy. They want my info, want me to contact my manager, does this lot have cameras, have I touched the car, etc."
"Apparently the car is on Amber alert as the last sighting of a missing person who was a minor. A 15 yr old girl. When they pop the trunk they find her dead, mutilated body under a blanket and the source of the smell. She had gone out with her much older, controlling and insecure boyfriend but had decided to get out of the relationship. She only made the mistake of getting into the car with him. He drove three counties over after torturing her, stuffing her in there and who knows what else, then parked and walked away, left her to die in the trunk."
"I never learned her time of death so it haunts me sometimes thinking she might have been saved if I'd made a fuss earlier. So yeah, listen to your gut even if it seems petty."
Fubar-is-my-life
When you're done reading this, maybe do a quick scan of your surroundings. Just in case, you know? Never can be sure what's coming around the corner or who might be standing behind you.
Good luck.

Want to "know" more?
Sign up for the Knowable newsletter here.
Never miss another big, odd, funny, or heartbreaking moment again.
Keep reading...
Show less
Who doesn't love a good true crime story?
But why are we so obsessed?
I've had Dateline NBC, 20/20, 48 hours and ID Discovery on loop.

Pretty soon the beginnings of a sleuth emerge.
We know when the clues are making sense.
How do the main characters not? Let's dive in...
Redditor Enough_Letterhead121 wanted to get into the world of true crime obsession. You know you want to... they asked:
"What's a true crime "cold case" that just doesn't sit right with you?"
I don't know why but I'm obsessed with these kinds of stories. And they are so gruesome. But I'm ready.
Mary Mary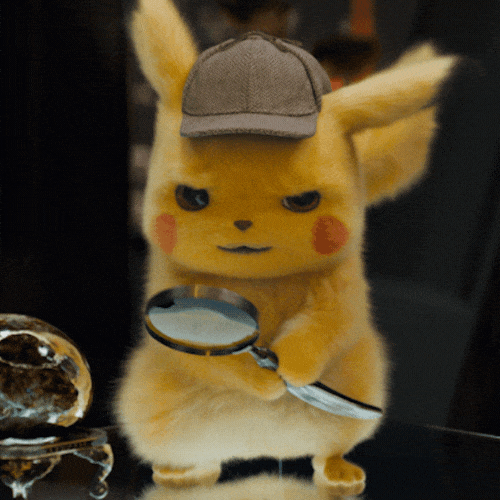 animation film GIF by POKÉMON Detective Pikachu
Giphy
"The Mary Morris murders. Two women both named Mary Morris that were both killed just a few days apart in a really close proximity to each other."
immadriftersbody
"Probably a very sh**ty hitman killed the wrong person."
A_Guy_Named_Matthew
Heather
"Heather Teague. She was dragged into the woods from a riverbank. The abduction was witnessed from across the river by a man using a telescope."
usedTP
"August 26, 1995 is the day she disappeared from a strip of beach along the Ohio River in Spottsville, Kentucky. The guy who 'saw' her abduction? He was across the river in Indiana, watching through a telescope that he used to peep on women sunbathing, like Heather was. He said he saw a bushy haired, bearded man, with a mosquito net around his face, carrying a gun, drag her by the hair."
"Her jean shorts, white Keds sneakers, and plaid bikini top were found, but no sign of Heather. Henderson County Sheriffs and Kentucky State Police zeroed in on Marty Dill, a local creep. He'd had a few run ins with the law before. They went to search his house and bring him in for questioning, and he barricaded himself inside. Oh… and remember the bushy hair and beard? He'd shaved both off four months before Heather went missing."
"He barricaded himself in his house, until his uncle, a KSP trooper, came in and started talking him down. And then there was a gunshot, or a few, and supposedly Marty Dill committed suicide. Except the evidence doesn't support that. There was a suspected serial killer in the area. Last I saw, he was in prison in Ohio for a murder he admitted to. He has never admitted to any other murders. Heather has never been found."
Madame_Kitsune98
15 Years
"My aunt was on a trip across some of Asia with her friends. The one friend had planned to go to Hong Kong, but the rest didn't want to, so they decided they would all just meet up at the next country and let her go to Hong Kong by herself. They heard from her when she got off the plane, and not again. It's been about 15 years."
The_MRT14
Susan
"Woman and husband are out on the patio. She's texting with friends, all good. Husband goes to bed. Wakes up in the morning with cops knocking on the door. His wife was found in a nearby river. At some point in the night, she (or someone) had driven her car a mile up river and left her car near a bridge. But body was found way down river with no way for it to have floated that far or get past the rocky terrain. Someone staged her car up there, dumped her body further down the river. Police found signs of murder, but won't say what exactly."
Jackandahalf@ss
Indiana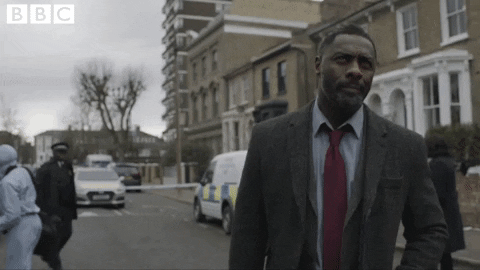 do not cross idris elba GIF by BBC
Giphy
"A local case from 1977. A small Indiana town with a population of less than 2,000 had 3 unsolved child murders committed in the same year. After the third murder, the killings stopped and the cases remain unsolved."
Cheetah84380
Lord the world is a dark place. There is mayhem waiting around every corner.
Maine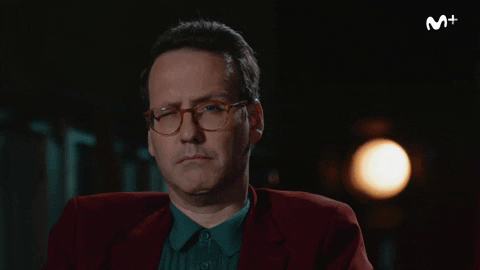 Joaquin Reyes Sherlock GIF by Movistar+
Giphy
"The owner of a funeral home business went to Camden, Maine with his wife. They had some kind of altercation. The wife disappeared, and was never found. Police in the home town think they know that there was foul play, but have no leads that they can follow. The case is closed."
jbsinger
Ayla
"Ayla Reynolds. An 18 month old baby with a broken arm disappears from her dads house in the middle of the night while her dad, his sister and his girlfriend are 'asleep.' Blood was found in the basement. It's been 10+ years and no arrests have been made and her body has never been found. This happened in Maine."
TorchesLightTheWay
Dale
"Dale Hay. His girlfriend Dana was terrorized and followed to her house by a truck after she passed it because the driver was too slow. The driver drives away once, comes back, Dale goes out to yell at the guy and the truck took off but returns later on. So, he chased the truck in his jeep."
"After he was gone a few hours, his girlfriend and son went looking for him and Dale was found dead in his jeep with a single bullet hole in his head. It sounds like road rage but it also seems like the driver wanted someone to come out after them. Maybe they wanted to murder Dale or maybe they wanted to kill Dana and settled for Dale."
Applesintheorchard
Kyron
"The disappearance of Kyron Horman. The kid was at school with his stepmom, she saw him walk down the hall in the school and he was never seen again. Gone. Disappeared without a trace. There's no evidence at all. People like to believe the stepmother killed him or something but there is no sound evidence, and I believe the search for him was the most money Oregon has spent on a missing person case. Over 10 years later and there's still nothing."
EliDrInferno
back in '95...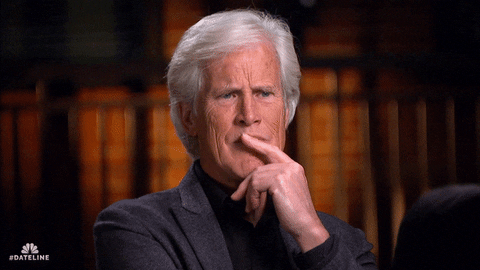 Consider True Crime GIF by Dateline NBC
Giphy
"Jodi Huisentruit. Disappeared after telling a coworker she overslept and was running late. Signs of struggle outside of her apartment but they never found her. This was back in '95."
Emorrisette
The Family
"That family that got murdered in the French alps and the cyclist who came across the scene and the little girl stayed still under her mum's dress for 8 hours Does anyone have an update on this."
Chiditch
"Her sister survived also, despite being shot multiple times and pistol-whipped on the head. They're teenagers now and being re-interviewed for any new leads. Poor girls. I kind of agree with the other commenter who replied to you... sounds like it was a professional hit. Left the gun (shattered, in pieces) at the scene of the crime. Shot the cyclist execution-style. Freaking horrible."
Chetanzi
Midlothian Texas...
"Murder that happened in my town a couple years ago, Missy Beavers in Midlothian Texas? Not sure if anyone knows about this one but she was my grandmas friend and a fitness instructor, while at a church preparing for an early morning workout class someone walked in and was caught on camera wearing what looked like a full swat team uniform."
"And killed her with a hammer basically just destroying her head from what I heard. Apparently they brought in the FBI and they have repeatedly said they have a suspect but no one's been arrested yet."
sausage-bob
Victims
"It's not necessarily a cold case, but There were several (2-5) of John Wayne Gacy's victims who went missing while Gacy was confirmed to be out of town. IIRC, the bodies of those victims were all under his house. That means someone else had to at least kidnap and hold the victim until Gacy returned if the accomplice(s) didn't actually murder the boys."
YayAdamYay
Engulfed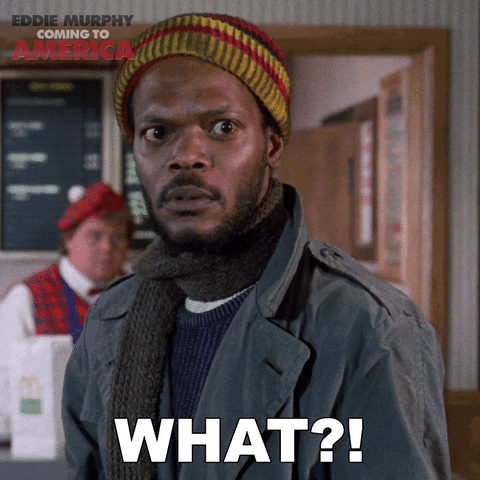 Samuel L Jackson Reaction GIF by Coming to America
Giphy
"Jessica Chambers. She was set on fire inside her vehicle, and was found by paramedics walking down the road fully engulfed in flames."
1GamingAngel
THAT Case
"The Black Dahlia case, the fact that such a gruesome act of murder was committed, and that the lead suspect is very likely the killer, but didn't serve jail time sickens me. Also its quite interesting how one of the suspects died on the anniversary of the last time she was seen alive."
alghihieri
"I know there were several suspects, but I assume you are referring to George Hodel. And if so, it baffles me that his family even thinks he did it. So much so that his son became a detective in part to try and prove his father was guilty."
PennyoftheNerds
Sunderland, UK...
"Nikki Allan, a young child abducted and murdered in Sunderland, UK back in the early 90s. The police arrested a suspect and forced a confession, the judge at the trial threw the confession out due to the police tactics. He walked. Was he the murderer? No one can say for sure."
"He did lose a civil case by default (he never entered a defence,) but has always claimed his innocence. Either way a child murder is free and possibly still walking around. Some people have linked serial killer Steven Grieveson to the case but it doesn't fit his M.O at all."
Mackem101
I don't buy it...
"About three years ago there were suddenly a rash of ladies throwing themselves down garbage chutes in Chicago to commit suicide. All within a year or so timeframe. Generally in the same area downtown. Everyone was saying it was random suicide or just bad luck. I don't buy it."
"I think there was a serial killer or something operating in the city. If you've ever lived in a high rise you know it's damned near impossible to accidentally throw yourself down a garbage chute. And I just don't see most women choosing that as their way out."
ssshield
The latest theory...
"Michael Dunahee. Posters for this kid were everywhere when I was a kid. He disappeared from a playground in Victoria BC in 1991. The latest theory is that he's out there somewhere with no memory of who he was. RCMP recently released a composition of what he might look like now in hopes that it will trigger him to remember and come forward."
Whatshername_Stew
20 years since...
"Shannon Paulk. 11 yo girl kidnapped and later found murdered in my hometown, Prattville Alabama. It's been 20 years and they still don't know who did it."
lariet50
"I lived in Prattville. That case still haunts me."
kurinevair666
Every single one of these cases needs a documentary or podcast immediately. I'll be watching.
Want to "know" more?
Sign up for the Knowable newsletter here.
Never miss another big, odd, funny or heartbreaking moment again.
Keep reading...
Show less
Being a lawyer has got to be such a daunting challenge.
How do you keep your conscience in check?
The things you learn about humanity can be bone-chilling.
It's a special issue when you're a criminal attorney.
Sometimes you learn your client is guilty.
But you still have to do your job, even if what you know leaves you shaking in fear or disgust.
You took an oath after all.
Redditor BrunoDeFarnese wanted to hear about all the stories that still haunt lawyers. They asked:
"Reddit lawyers, what is the scariest thing a client has confessed/said to you?"
I've always wondered about this. It happens in movies. But does it happen in real life?
Unbearable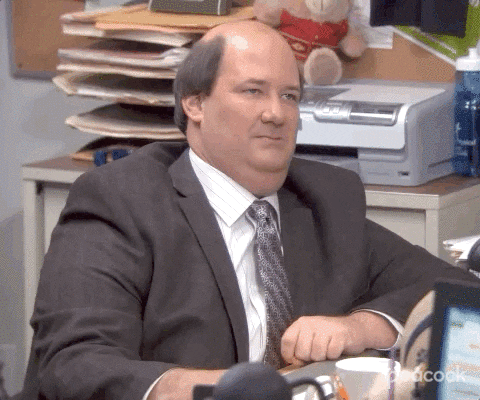 Sad Season 9 GIF by The Office
Giphy
"I once had a client's mental state deteriorate over time. They went from relatively normal to complaining of ghosts in their home and their house being bugged in a matter of months. It was equal parts scary and very sad to watch it happen."
ghostdogtheconquerer
The Worst
"Their murders."
berklythrowaway
"Admission of guilt to your lawyer makes it harder to defend a client, at least where I practice, that takes any defenses off the table where you argue they didn't do it. So now you not only have the trauma of knowing these details, they've also made your job way harder."
Disruptorpistol
Criminal Law
"Had a client who was charged with assault with a deadly weapon against his wife. He had a few past charges that were similar. Fairly typical domestic violence situation. He claimed it was blown out of proportion, yada yada. I got a pretty good plea deal for him and advised him to take it."
"He told me he wanted to go to trial. I told him that when his wife testifies against him, he'd lose pretty fast. He looked me in the eye and told me that his wife would not be attending the trial. I knew better than to ask questions. Sure enough, his wife did not attend the trial. Case dismissed for lack of witness."
"A win for the good guys? I hope he just made up with her and she chose not to appear, but I've always wondered if he did something to make sure of it. He sounded pretty confident when he told me she wouldn't be there. I got out of criminal law in a hurry after that."
LooieKablooie
Grandpa
"I work in patent law, so we don't really get 'scary' per se. Grandfather came in with several inventions... actually the entire family came which was weird. He was very proud of his inventions, and explicitly stated that they needed the money the inventions would make and the money would go to the whole family to support them. His family getting an inheritance basically rested on these inventions."
"The inventions were extremely simple concepts that had been around for probably 30+ years. I politely got all of the information. I then put together a report, and it was honestly scary. How do you write something that shatters this elderly mans (and his families) dreams?"
lordnecro
The Robot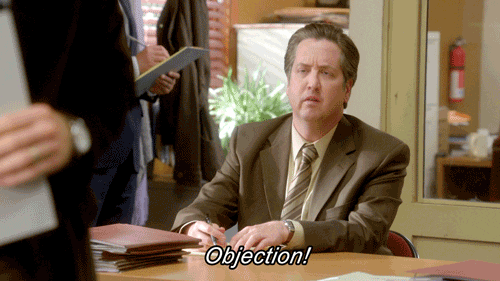 Steve Little Lawyer GIF by The Grinder
Giphy
"His wife was an alien robot and so was the President, and he was going to kill them and all other robots. Straight to the psych ward for paranoid schizophrenia."
It_Could_Be_True
Details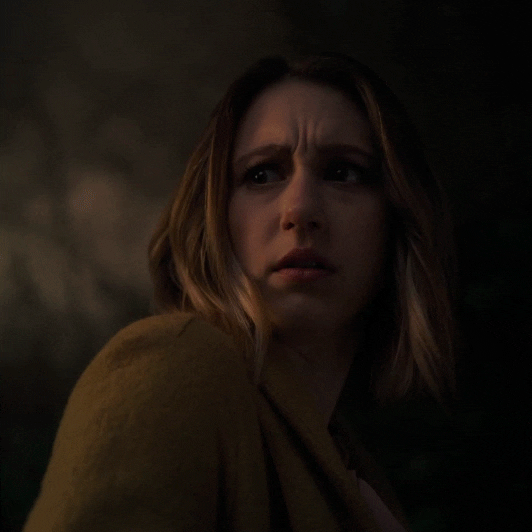 Sad Science Fiction GIF by Paramount+
Giphy
"They killed someone when detailing the case to me."
Huuntergamer45
Intertwined...
"'I am a Mexican cartel member' —US Immigration Attorney."
Odd_Author_76
"In LATAM, organized crime and everyday life intertwine quite often, it is quite common to bump into people with some degree of involvement or who had dealings with them in the past, I live in an upper middle class neighborhood and all of the businesses around my house had yo get an 'ok' to operate."
Much_Committee_9355
Hidden
"My husband was the lawyer not me, but one guy had been hiding in the attic of his small apartment building and when my husband went to talk to him he was so out of it on meth and paranoid that he accused my husband of working for the county whatever that means."
Chutneyonegaishimasu
Panama papers...
"I do corporate structure and wealth management so I don't get much action, but I've had clients admitting over the phone casually to every white collar crime known to man, insider trading, money laundering, tax evasion schemes I would get once a week. I'm pretty ok if what you are doing is fu**ing over either some big corporate or the government."
"But probably the scariest stuff, was during the Panama papers, while I was still an intern, I got a call from my boss off hours and to get to the office ASAP, I just went to the office had no idea what was going on and started shredding clients papers who might or might not have something to do on tax heavens."
Much_Committee_9355
To the Grave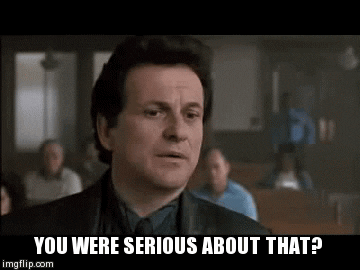 serious joe pesci GIF
Giphy
"I had to surrender my law license last week b/c of an early dementia diagnosis. Although I no longer carry a bar card, the secrets disclosed by clients, over the last 30 years, will die with me."
PraylikeTomAmes
Asking for a friend...
"I was always told you never lie to your lawyer or doctor. If I killed someone would a lawyer want to know the truth to better prepare for a case or do I keep my mouth shut? If I do admit to a heinous crime can the lawyer just refuse to defend me and then testify against me. Asking for a friend."
crusttysack
calibrated...
"I feel like my meter is calibrated differently, I feel like what is scary to some people doesn't phase me and I can't even think of really scary things. Except the time I worked with some mentally ill defendants and when visiting, he pulled a pen inkwell that he had sharpened out of his ass and threatened to harm himself in front of me."
"I was behind glass and safe, but having to talk him down was one of the scariest things I've ever had to do. He probably couldn't have seriously injured himself, but the moment was very scary."
jonesie1988
And Scene!!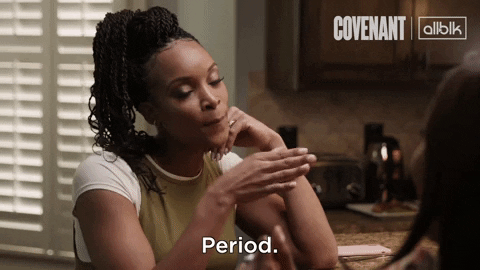 Period GIF by ALLBLK
Giphy
"A lawyer doesn't spill on a client. Period."
Barcelona539
RIP
"I had a client who's employee got drunk, went home and beat his wife to death R.I.P. it was in the paper!"
Thewhitewhale22
Criminal
"Other than a few cases, I didn't mind my criminal clients. I felt bad for the majority of them. They weren't bad people, they were people who were horrible childhoods, didn't finish high school, some kind of addiction problem, etc. They literally did not have the knowledge or ability to make good decisions. And a couple of bad people thrown in there.But Family Law? No thank you."
unabashedlyabashed
Secrets
"I became a lawyer b/c of Brendan Sullivan at Williams & Connelly. I was fortunate enough to also be a law professor (evidence and the law of testamentary privilege). Sullivan once said in an interview that he wanted his epitaph to read 'here lie the secrets'. I want nothing less and if I were to tell secrets, it would rob me of my professional pride and dignity."
PraylikeTomAmes
Godspeed, Esquire...
"My former boss, a lawyer of more than 40 years, passed in 2015. I know some of the secrets with which he was burdened but I know there were much, much worse things he carried alone. When he got sick in 2013 and knew dementia would eventually come for him, he would often joke and say, 'Now, when I lose my mind, don't think you're going to get any secrets out of me.'"
"Although those of us around him didn't feel so confident, he'd made up his mind. And he didn't. He told us he was still married to his long-departed first wife. He had fabulous visits with his mother, who had passed on more than 30 years prior. He lived a lot in his college days."
"Not once, however, did he utter a single clients name. Not the most eccentric family law client nor the most dangerous criminal client. Not a single one was mentioned. I sense you to have made up your mind. I'm sorry for your diagnosis but know you're obviously a hell of a lawyer. Godspeed, Esquire."
Shiftn4ward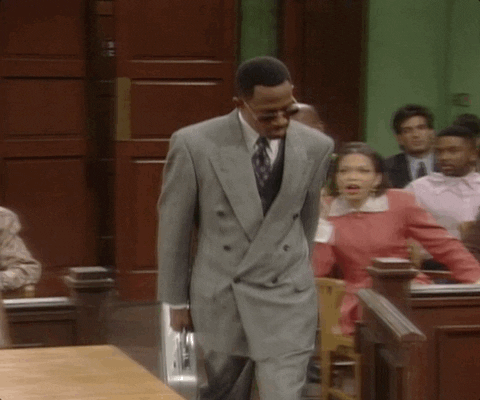 Season 2 Lawyer GIF by Martin
Giphy
The 22...
"Its a catch-22. The real answer is it depends. There are several possible ways to defend such a case. First is to make a strong case that it wasn't you. Second, is to impeach the prosecutions case, and undermine the certainty that it was you such that you get let off on reasonable doubt."
"Third, is some type of justification or mitigation defense: You did it, but it was legally justified, or you did it, but here is why you should get the lesser charge. Knowing the truth will help your lawyer formulate trial strategy, and better advise you during plea negotiation."
"However, when you admit doing it, it becomes hard/impossible to ethically present evidence exonerating you, that your attorney knows to be false. It is generally a bad idea to try to commit fraud on the court, your attorney cannot knowingly help you, but if your situation is desperate enough, it may actually be your best bet, but you can't ask your attorney about it!"
monty845
It's a good thing I'm not a lawyer. I'd be taking out AD space online with these stories.
Want to "know" more?
Sign up for the Knowable newsletter here.

Never miss another big, odd, funny or heartbreaking moment again.
Keep reading...
Show less
Life and death. One of the eternal struggles. Who gets to have what?
The death penalty is a searing hot topic that is right up there with abortion.
There are people firmly against it and firmly for it.
How do we deal with the most insidious of humans? People who are depraved and left misery in their wake.
Is it enough to just have them rotting in prison, still breathing, when they claimed the life of another?
Many feel an eye for an eye is appropriate, others... not so much.
Redditor _ramgab_ wanted to discuss one of the world's most controversial topics. They asked:
"How do you feel about the death penalty?"
I'm not sure how I feel. It seems like a situation that has to happen to you somehow, to truly know how you'd feel.
Bad System
"There are people who deserve to die, but we can't trust our system to make good choices." ~ EarthExile
"The main problem but not the only one. If someone is executed for a crime they didn't commit the file is closed and whoever did commit it is free to continue."
"We got rid of the death penalty here in the UK for this very reason. A man called Timothy Evans was hanged for killing his wife. The man who actually killed her, their landlord John Reginald Christie went on to kill many more." ~ NiceOneCenturion
Doesn't make sense...
"I personally think it should only be used for serial killers or mass killers because they're just going to be going on and keep doing it. Pickton, Clifford Olson, Ted Bundy deserve it. In Canada Pickton is close to getting out after 25 years. So Canada's most notorious serial killer will walk free? Doesn't make sense. You can't rehabilitate that." ~ jenh6
you killed an innocent...
"Some people undoubtedly deserve death. But how do you make sure you have REALLY got the right person? Judicial mistakes happen, and are more common than we like to admit. Lock someone up, and if there is a mistake you can correct it. Kill him and you are a murderer - you killed an innocent. That is why I am against the death penalty."
"EDIT: Some cases you can be pretty certain. You go to the guy's house, there's bodies buried in the cellar, body parts in the fridge, you know the whole works? Yeah I don't even care if he's mad, some things you shouldn't get away from - and if he's mad, its the sort of mad we don't need to recover."
"Other than this level of certainty? Even outright signed confessions have proven to have been extracted by guile (even going as far as saying "this will help us get the true guilty person!") from the innocent and weak-willed." ~ Tuga_Lissabon
Anders
"So let's take a person like Anders Breivik from Norway who slaughtered more than 70 kids on an island. There is zero doubt he did it. He deserves death, not a cozy cell for ending so many lives and ruining many more. That's where I'm for the death penalty. There is zero doubt he did it. They caught him there, with the guns. The plans. The manifesto." ~ Zonyxe
Gandalf
"Many that live deserve death. And some that die deserve life. Can you give it to them? Then do not be too eager to deal out death in judgement. For even the very wise cannot see all ends." ~ Not_Zorns_Not_Lemma
"Lord of the Rings. Gandalf to Frodo on why Bilbo didn't kill Gollum when he had the chance." ~ Helophora
Good points. Some people are truly heinous and need to be put down. But giving other humans that power of life and death, feels extreme.
John Knows...
"Against. Even the tiny chance of an innocent being sent to death is too much. Also the people that do the injection are not trained. Sometimes a few tries before they do correct and they die. There was a John Oliver episode about it that was eye opening." ~ Masfoodplease
"Therefore it's not a great argument when we can pinpoint a crime to an exact individual nowadays. Back then it was based mostly of circumstantial evidence but now we can detect the perpetrator with something as small as a strand of hair. That's why not a single person on that list was convicted after 2005." ~ ___And_Memes_For_All
No Trust
"I don't think the government should have the authority to kill people." ~ DaveSW777
"I barely trust the government to get my identification correct let alone have someone's life in their hand. They fuck up things on a granular level constantly. Should they really have the power to kill?" ~ ArchiveSQ
Switched
"No. It is better to not kill the guilty than to kill one innocent person by mistake." ~ Plastic-Eagle5966
"I've switched over to this side as I've gotten older. I used to be on the side of 'if the evidence is there and it's damning enough, then the convicted should die.' But that first proposition, "if the evidence is there,"... if I've learned anything in the past 4 years especially, it's that we can't seem to collectively agree on reality in general. So no, seeing as we can't, as a society, agree on reality, the death penalty should absolutely not be a thing. One innocent person put to death is too much." ~ ThatsMyQuant
Worst of it All...
"Some people definitely deserve to die, but that doesn't mean anyone else deserves to kill them. Also, it's kind of a get out of jail free card. I'd take death over life in prison any day (although it usually takes decades for the state to get around to executing people on death row for some reason, so it's sorta the worst of both worlds)." ~ bananafishandblow
So many sides to one coin. This topic feels like it's never going to find resolution. Which is so often the case when death is involved.
Want to "know" more?
Sign up for the Knowable newsletter here.

Never miss another big, odd, funny or heartbreaking moment again.
Keep reading...
Show less