Single mothers command respect, and they ought to.
Left to raise children without a spouse, these women must be financially independent, have eyes on the backs of their heads, and somehow find additional hours beyond the normal 24 hour allotment.
And that task only becomes more difficult when they have to wrap their heads around raising boys.
There are, of course challenges and anxieties unique to male and female children and teens. Without another male person around the house to empathize, single mothers have to be very resourceful and candid to get through the years-long struggles.
Perhaps gearing up for a similar situation, Redditor RocketQueen1992 asked:
"Sons of single mothers, what is something all moms need to know while raising a boy?"
Keep reading...
Show less
Karens are ruthless. They will stop at nothing until they get their way.
And they do not care who they embarrass. Their children, themselves--anybody. They will rampage and rant and rave all the live-long day all while maintaining that they are right and that they are entitled to be right.
But children are watching. Children will listen.
Keep reading...
Show less
There's nothing like living your childhood dreams as an adult.
That's what Nicole Clemens, 37, did when she executed a perfect roundoff back layout—a gymnastics move she wasn't quite able to conquer in her competitive days.
Clemens, mother-of-two from Missouri, works as an English teacher full-time. But she also moonlights as a part-time gymnastics coach—mostly to offset the costs of her daughter's investment in the sport.
Despite referring to herself as a "mediocre competitive gymnast" as a child, Clemens was able to perfectly land a move that she couldn't master back then. And she's darn proud of it.
In the spirit of being freaking proud of myself and also knowing I'm about to be fat shamed on the Internet, I pres… https://t.co/L1NY00T5H4

— Nicole Clemens (@Nicole Clemens)1581996845.0
Clemens spoke to Buzzfeed News about her accomplishment, after her video went viral on Twitter.
"I put my daughter in a recreational gymnastics class to just keep her busy. She took off in the sport and is now a level 9 out of 10," she said. "But that means my life has been consumed by gymnastics in new ways."
"I'm always in and out of the gym as a mom. Gymnastics is also such an expensive sport so I started coaching a bit at the gym to offset costs. I now coach a small competitive team."
In addition to coaching, she began getting more involved herself. Clemens joined a class with a fellow mom friend, who was also both a former gymnast and a parent of one.
"I've stuck with it for over a year now because it's just fun. There's no pressure, no anxiety, just reliving the glory days I never really had and learning to fly. That's the best part. The simultaneous in-control and out-of-control moment where I get to show gravity who is the boss."
And boy, did she.
The video sparked a huge response on Twitter, with many amazed at what this mom could do.
@Nicolemens ARE YOU KIDDING ME

— Spanny Lee Tampson (@Spanny Lee Tampson)1582023872.0
@Nicolemens @CandiceAiston Total props to you!!! Going after our dreams and working hard for them is what counts, n… https://t.co/AeZGN7gThK

— Paige Carita (@Paige Carita)1582059498.0
@waltshaub @Nicolemens This is amazing. I have been watching kids doing gymnastics and I'm super impressed. I wish… https://t.co/mMucreYCAH

— Nicole DiDio Johnson (@Nicole DiDio Johnson)1582076563.0
@Nicolemens Well done!🙌🙌 https://t.co/J8JIkktpuA

— Renzo (@Renzo)1582062151.0
@Nicolemens Amazing!! And here I am, 31 and struggling just to walk around without falling down. https://t.co/yoyD79JdmE

— Ida Skibenes ❄️ (@Ida Skibenes ❄️)1582071823.0
@Nicolemens @CandiceAiston That's awesome. I never got past cartwheels myself... if you don't count unintended flip… https://t.co/tUmctOl8NZ

— Douglas Tschetter (@Douglas Tschetter)1582060132.0
@Nicolemens Anybody who shames you needs to post a video of said bully performing the same move with the same form.… https://t.co/l6f7zUOX08

— EllBee (@EllBee)1582068311.0
@Nicolemens @Jamie91893384 That's excellent. Don't listen to the creeps that try to fat shame you. You've just done… https://t.co/gJGULLEFlb

— Joe Kapler 🌊🌊🆘 (@Joe Kapler 🌊🌊🆘)1582176970.0
@Nicolemens I am in awe of powerful you, Nicole.

— Connie Schultz (@Connie Schultz)1582062576.0
@Nicolemens @CandiceAiston That's rad!! Well done!

— Patricia Arquette (@Patricia Arquette)1582059807.0
You go, Nicole!
Keep reading...
Show less
Even though there have been significant strides in the LGBTQ community's fight for equality, not everyone is as accepting in 2019.
Bored Panda cited the sobering statistics from GLAAD's annual Accelerating Acceptance report which stated that Americans ages 18 to 34 who are comfortable interacting with LGBTQ members has declined from 63% in 2016 to 45% in 2018.
This is a devastating setback for those who struggle with coming out of the closet to family members.
The poll revealed that 36% of young men and women admitted they were uncomfortable with the discovery someone in their family is LGBTQ.
Millennials were generally assumed to be more open-minded than previous generations, but GLAAD's survey results reveal the momentum of LGBTQ acceptance is losing steam and, sadly, headed in reverse.
One story from 2013 about a grandfather's reaction to his daughter's dismissal of her gay son resurfaced online and still remains as relevant as ever.
The grandfather penned a hand-written letter addressing his daughter Christine who kicked her gay son Chad out of the house after he came out of the closet.
In the viral letter from six years ago, gramps admonished his callous daughter for kicking her gay son out and calling him an "abomination."

"Dear Christine: I'm disappointed in you as a daughter," he wrote.
"You're correct that we have shame in the family, but mistaken about what it is."
"Kicking Chad out of your home simply because he told you he was gay is the real 'abomination' here. A parent disowning her child is what goes 'against nature.'"
"The only intelligent thing I heard you saying in all this was that 'you didn't raise your son to be gay'. Of course you didn't. He was born this way and didn't choose it any more than he being left-handed. You, however, have made the choice of being hurtful, narrow-minded and backward."
"So, while we are in the business of disowning our children, I think I'll take this moment to say goodbye to you. I now have a fabulous (as the gay put it) grandson to raise and I don't have time for heartless B-word of a daughter."
"If you find your heart, give us a call."
Many praised Chad's strongest ally in the family.

"Mama got owned. Or rather, disowned." – Pastafarian
"How could anyone put anything ahead of their love for their child? Religion, sexual orientation, anything. There may be things you don't like about your child, but how could anything be so bad that you stop loving them? Even if he turned out to be a serial killer, I would still love him and try to get him the help he needs, and guide him through the punishment he deserves. But stop loving him? Never." – The_Original_Gronkie
"This kind of thing makes me want to puke. Kudos and many many congrats to the Grandfather for standing up for his Grandson. I applaud this thoroughly decent man." – mdmck1
Others were inspired to share their personal stories.

Bored Panda/Facebook

Bored Panda/Facebook

Bored Panda/Facebook

Bored Panda/Facebook
This Facebook user commiserated with their own story about being disowned.


Bored Panda/Facebook

Bored Panda/Facebook
Hopefully someday, Christine will see the light and show her son the love he deserves from his mother.

Bored Panda/Facebook
GLAAD President & CEO Sarah Kate Ellis admitted that LGBTQ acceptance has been taken for granted as the rise in non-LGBTQ Americans resisting acceptance has been negatively influenced by "divisive rhetoric in politics and culture."
One of the ways in which GLAAD is addressing the acceptance erosion – particularly from young men towards the LGBTQ community – is by launching a program to work with the video game industry to incorporate LGBTQ characters and story lines into games.

Ellis emphasized we cannot soley rely on legislation and judicial decisions for full acceptance of the LGBTQ Americans, but from "creating a culture where LGBTQ people are embraced and respected."
You can show your support with this shirt available here.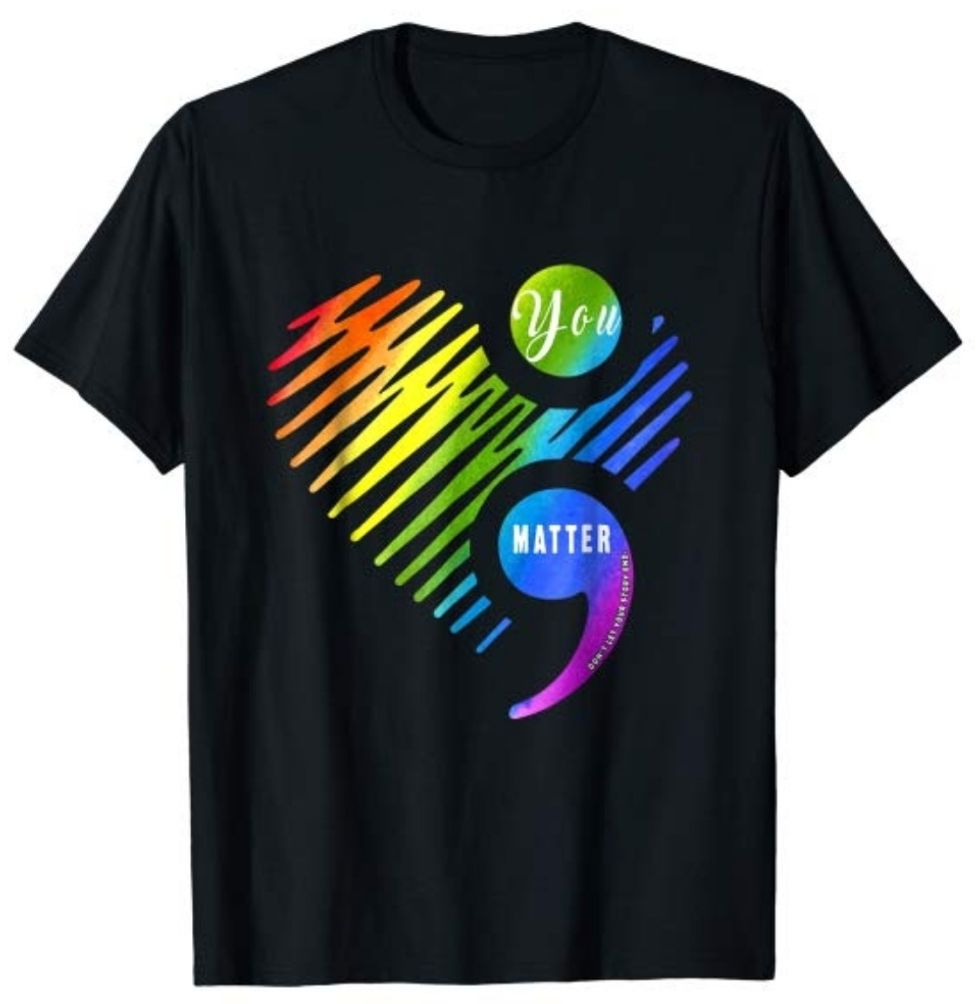 Amazon
Ellis added:

"This year's results demonstrate an urgent need for GLAAD to reach younger Americans with stories and campaigns that build acceptance."
Keep reading...
Show less
High school sweethearts are just the bee's knees.
And if you married your prom date and had kids, let's just hope you and your honey are equally responsible with parenting duties.
It takes two to tango.
Because nothing says marital-miss like a reward chart for a grown man.
A picture of a chart surfaced online where a mother is rewarding daddy with stickers to assist with parenting chores. And the internet is dry-heaving a little.
"Daddy's Sticker Chart" includes reminders such as "wash dishes," "put toilet seat down," "change blowout diaper," "bathe the rug rats" and "clean throw up" among other tasks.
The accumulation of six stickers for "pack the kids' lunches, for example, earns daddy a "1 get out of the dog house free card."
But perhaps the bigger reward is for when her husband cleans up vomit for the sixth time, she shall reward her man with a "BJ."

And no, the reward is not tickets to see Bon Jovi in concert.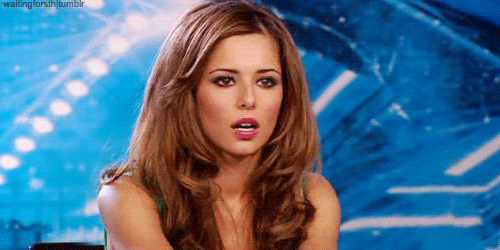 Giphy
Yup, wifey is trading parenting requirements for oral sex, and suddenly, everyone is gagging.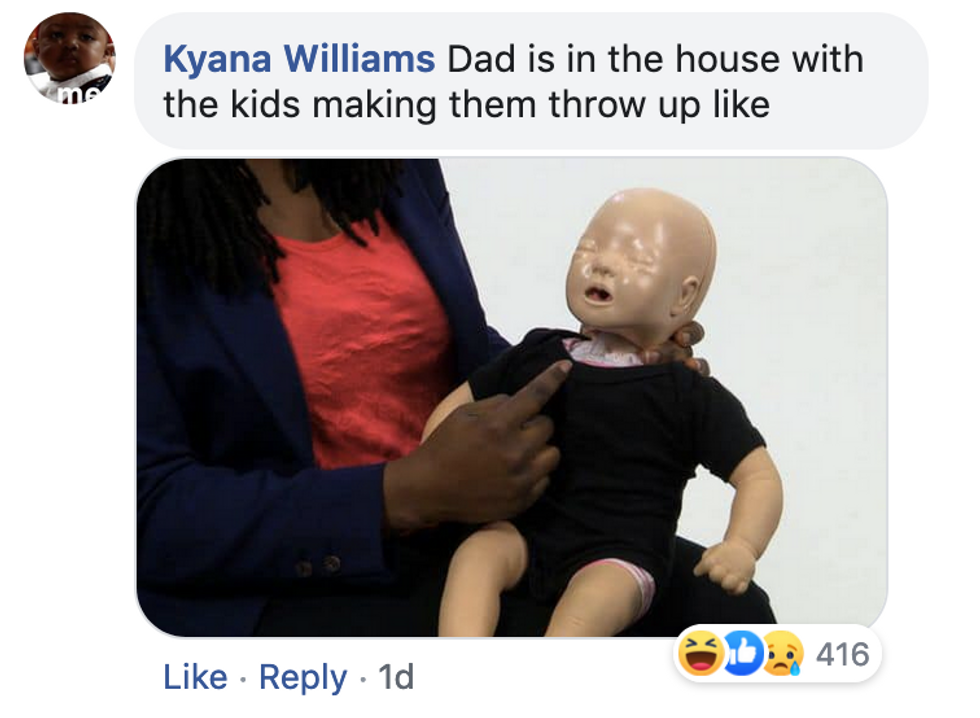 S**t Bootlickers Say/Facebook
In marriage, we all have our arrangements, I suppose.

But this chart is making the internet throw up a little – which can be good news for daddy.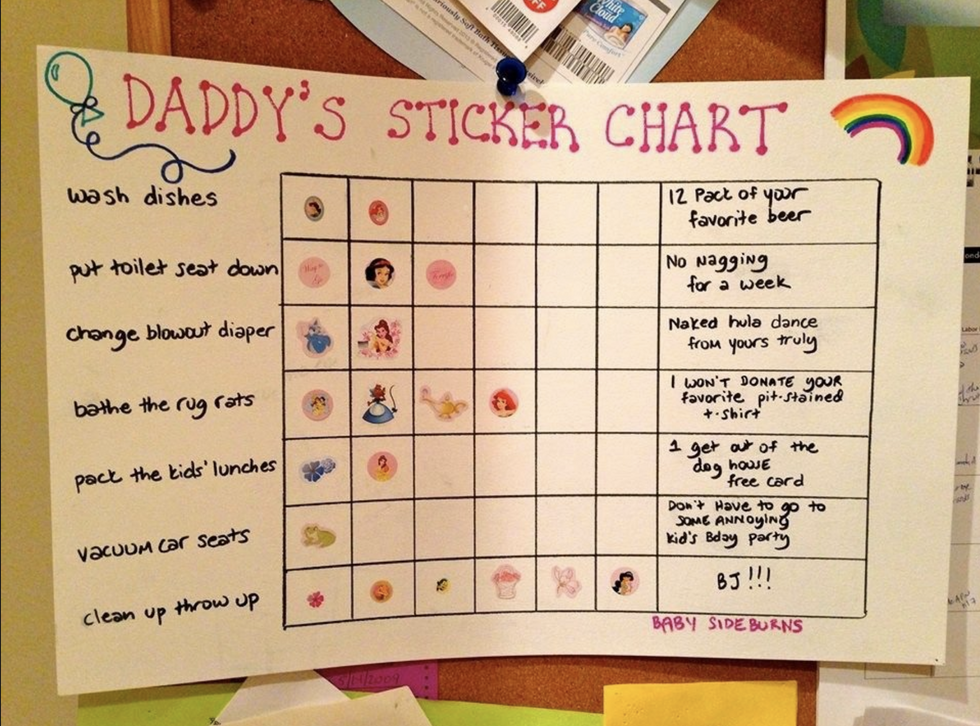 S**t Bootlickers Say/Facebook
People are mortified over the juvenile arrangement that subverts the traditional expectation that the man you marry will help raise a family with you.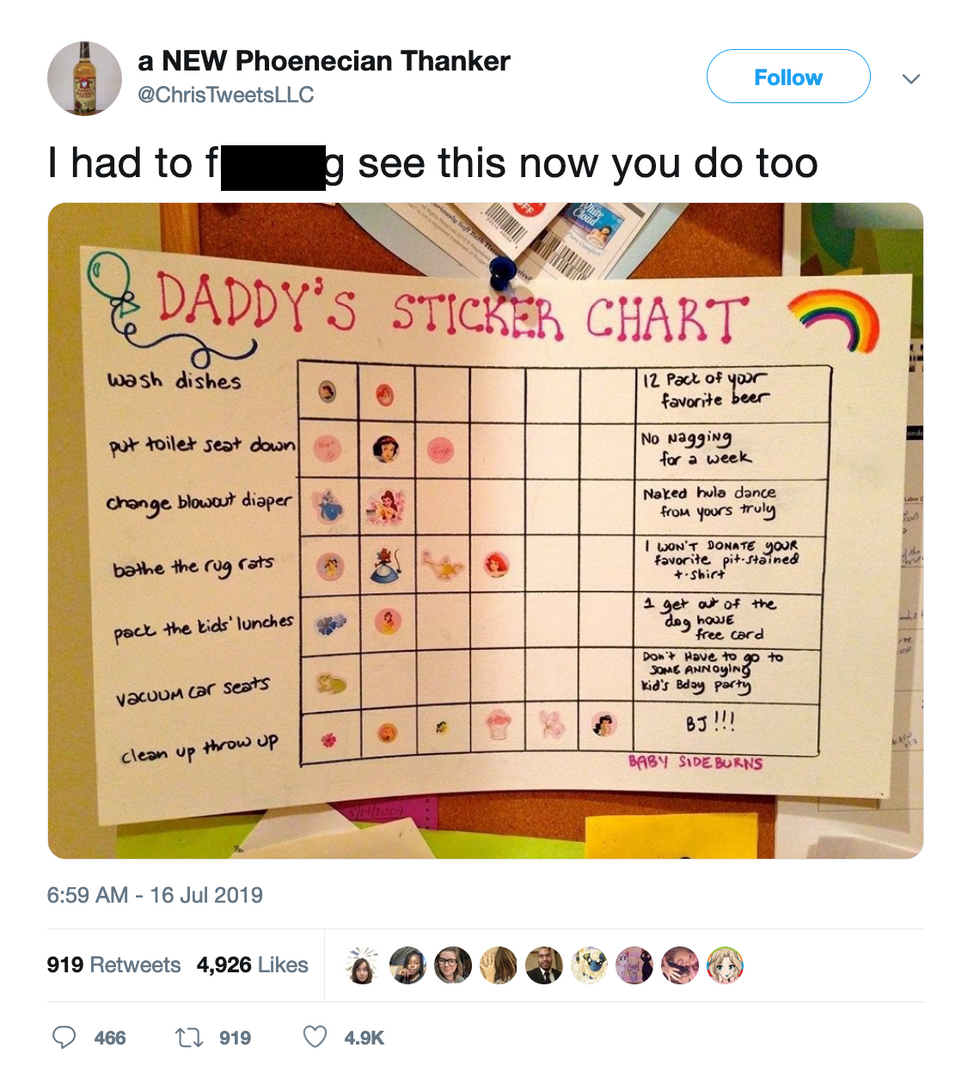 @ChrisTweetsLLC/Twitter

S**t Bootlickers Say/Facebook

S**t Bootlickers Say/Facebook
Metro Lifestyle Editor, Ellen Scott, commented that new relationships come with new responsibilities in addition to taking care of one another.

"It shouldn't be the case that all of your adult responsibilities get shifted on to your significant other, because you're still supposed to be an adult."
But she goes on to say that oftentimes the man becomes the woman's responsibility in a new heterosexual relationship.
"It's her job to make him a better man, to 'provide' for him in terms of domestic tasks such as cooking and cleaning (because these are the women's jobs, right?), to make sure he's still existing as an adult."
She argued that this is not an example of equality and called out the unfairness of women putting in the energy of having to look after her man in addition to taking care of herself.
She gave an assessment based on the kind of relationship she and plenty of others have no time for.

"If your partner needs to be nagged, promised rewards, or given stickers so they'll do basic tasks, you're not dating a man – you're dating an overgrown child who simply doesn't care about your needs."
@AmyanaJones @ChrisTweetsLLC Exactly my thought. Is it the man for not doing basic tasks or the woman for making/p… https://t.co/8nhNMUDD3t

— Bee🐝 (@Bee🐝)1563379922.0
@infobee @AmyanaJones @ChrisTweetsLLC It's definitely the dude. It's always the dude with these things. I can pract… https://t.co/QMEDGgNyU0

— Charles (not a lady) Buttkowski (@Charles (not a lady) Buttkowski)1563382115.0
@LUBOttom @AmyanaJones @ChrisTweetsLLC Complete opposite of my husband. He's always been hands on with kids and ho… https://t.co/6JW96CqcbT

— Bee🐝 (@Bee🐝)1563385251.0
Twitter made other observations over the rewards options.

@Wecknerd/Twitter
@Wecknerd They are apparently fundamentally THAT dysfunctional

— a NEW Phoenecian Thanker (@a NEW Phoenecian Thanker)1563286921.0
Surely this can't be real.

@ndkirschmann/Twitter
With some sleuthing, Joseph Clemmer unearthed the original post by Baby Sideburns and wrote on Facebook:
"I really hope this is a sad attempt to be funny."

Joseph Clemmer/Facebook

Joseph Clemmer/Facebook
Joseph Clemmer/Facebook
Satire or not, the rewards chart concept took a nosedive.

S**t Bootlickers Say/Facebook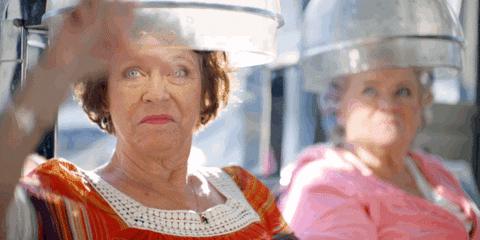 Giphy
@Mother_of_Tanks @ndkirschmann @ChrisTweetsLLC Manchildren are a cancer.

— USEmCee. (@USEmCee.)1563376274.0
Finally, Scott called out the chart's sexism.

"Needing and expecting to be mothered is a form of sexism."
"It's the idea that women have to be the nurturing, caring ones in a partnership, taking care of the man so that he can go ahead and do manly things, which relies on the assumption that women have nothing better to do than drag a manchild into adulthood at the expense of their own emotional well-being."
So, who's laughing?
if you have someone who needs a chore chart (hopefully a toddler), the I Did It! chore chart is available here with a variety of accomplishments to adapt to greater responsibilities.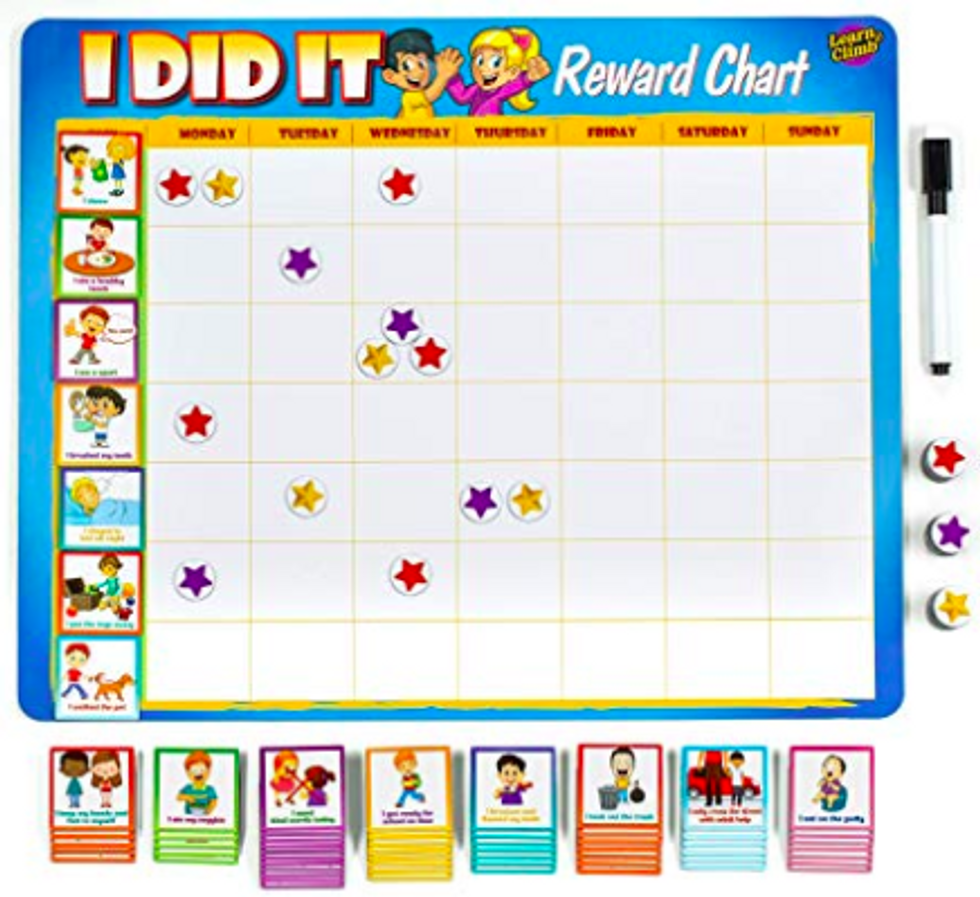 Amazon

Amazon
Keep reading...
Show less