There's some extremely common misconceptions flying around society.
Either that, or a lack of willingness to learn certain things. It's unclear which. But there are things that humans at large tend to completely either disregard or continually mistake without a thought or care, Is it intentional ignorance?
Some people are fed up with this lack of understanding, and seek to change the way society sees them.
u/Captain_Rex_501 asked:
What's something people misunderstand way too often?
Here were some of those answers.
Fries For Birds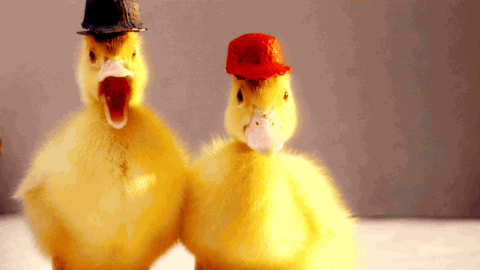 Giphy
Bread is not good for ducks
https://www.reddit.com/r/AskReddit/comments/czr7lx...
Tell that to ducks.. We have bought special feed for ducks and swans which is healthier. They test it and they ignore it and eats loads of bread from another person. It's like trying to sell carrots near McDonald's. You have no chance.
Silence Is Golden
Silence doesn't necessarily mean agreement.
Kindness doesn't necessarily mean that she/he interested in you romantically.
Flirt Up The Wazoo
Mistaking politeness for flirting for sure.
https://www.reddit.com/r/AskReddit/comments/czr7lx...
This is legitimately tricky, because one person's politeness might be another's flirting, even though the two of them do exactly the same things. Even the same person might do something to flirt in one situation and do exactly the same thing just to be polite in a different situation.
No way to really tell, unless you flirt/be polite back. Then you'll know because if it's flirting, they'll ramp it up, but if they're just being polite, they'll keep it at the same level or decrease.
A Risk Willing To Take
What lactose intolerance is. It's not an allergy, you just can't digest it. Depending on the individual, people might have a little lactose with no effect, a small amount with a bit of gas/bloating, some lactose with stomach cramps or loads of lactose and get explosive diarrhoea.
Also different dairy foods have different amounts of lactose. Think of lactose like alcohol. A pint of beer would have little effect on you but a pint of vodka would ruin you. This is one of the reasons why lactose intolerant people sound cautious sometimes and don't care other times. Sometimes it's counter intuitive. Some examples;

Mozzarella, only trace amounts of lactose.
Milk Chocolate, a bit of lactose
White Chocolate, lots of lactose
Cream Single Cream, crap tons of lactose
Also, sometimes you just really want something and it's worth being on the crapper all next morning
Dark Water
That taking a lighter to a sprinkler in a building will not actually cause all of the sprinklers to go off as they show in the movies. Only that one sprinkler will go off.
Also, it will NOT be clean water, it WILL be black.
You And I
Disagreeing with someone isn't the same as disliking them.
https://www.reddit.com/r/AskReddit/comments/czr7lx...
I really like having a beer with one of my friends for the "argument". He's a super smart guy and very knowledgeable on heaps of subjects. It's awesome having my position challenged by someone who's opinion I respect. Sometimes he changes my position. Sometimes I change his. And sometimes we remain with our original position but I can't remember a single instance of either of us getting angry with each other.
It Makes A Difference
When the dictionary people include a new word, it's not because they think it's cool ... it's because people use it in real life and some people need - you guessed it - a dictionary to understand what it means.
So get mad at yourself when 'bling' or whatever becomes a word because you people as a society started using it not the dictionary employees as individuals
A Multitude Of Causes
That cancer is an umbrella term and not a single illness with a single cause.
If this was understood then the whole "Big pharma has the cure for cancer" conspiracy would hold much less sway over people.
Loner, Not Lonely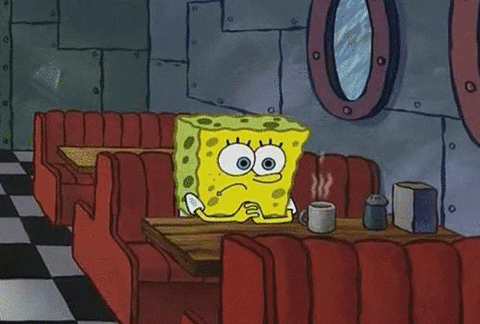 Giphy
That not everyone wants to talk all the time. If someone is sitting alone they aren't always sad, they may be perfectly happy just people watching.
https://www.reddit.com/r/AskReddit/comments/czr7lx...
I constantly have people asking me "are you ok? You look so sad and you're sitting alone over here" like I'm fine, I just have resting sad face and I like being alone lmao
Keep reading...
Show less