Every country is unique in their traditions, their customs, and the way people live their lives. It makes traveling so desired by so many people.
However, with the spread of misinformation and the consumption of media that decides to simplify whole cultures, people think wrong things about an entire culture worth of people.
They might think a country acts a certain way, or sounds a certain way, or likes to look for elves in the mountains.
Wait, what?

Reddit user, SodaWithoutSparkles, wanted to know what people get wrong about where you live when they asked:
"What popular beliefs about your country just isn't true?"
There are the classics, the ones right at the top of people's minds when they think of another country, or another continent, worth of people. Wrong, yes, but popular, and maybe that's the problem.
Such A Small View Of A Large Continent

"Kenyans are all long-distance runners, live in huts, speak no English, and have pet wild animals. Ugh."
"So here goes: The long-distance guys are mainly from one community/ tribe called the Kalenjin that's about 15% of the population. Next, Kenya is still a developing nation with a lot of poverty, but there's a lot of modern architecture. Next, the country is rated 18 out of 100 on the English Proficiency Index. And lastly: you can apply for a special (and rarely-granted) permit for your bobcat named Babou, but keeping wildlife is not at all common. And the Kenya Wildlife Service will conduct regular visits to ensure Babou isn't being kept in Meowschwitz-like conditions."
movie_favorit

"People in the west have really outdated views on Africa. We tend to see the whole continent as one blob, and assume everyone's poor or living in a shack."
"Think that's partly due to all the charity videos at christmas. If you see Africans, they're often in a charity ad because some war torn region is suffering from food shortages or a lack of clean drinking water. Meanwhile, as you know, plenty of African countries are poor but wealth discrepancies are large so there are plenty of living relatively affluent lives in modern cities. I assume living in Nairobi wouldn't be that different to living in many a western city, if you can afford that lifestyle."
"Most of reddit is too poor to live comfortably in Kinshasa for example, even if the DRC's a genuinely poor country. And if you explain Ethiopia was Christian centuries before eastern Europe, our brains shut down."
"We're entirely clueless. Sorry about that."
MargarineAndLube
We'll Punch You, Then Apologize, Then Punch You Again
"We're polite"
Homirice
"A fellow Canadian"
bubalub
"We are polite. The misconception is that nice and polite mean the same thing."
Quite_Bitter_Being
They Also Aren't All Plumbers Who Fight Dragon Kings
"No Italian aren't all short, black haired, fat, mobsters that wear wine-stained tank tops and coppolas. We are loud tho"
fawovi7739
"I spent six months in Italy as an au pair, and I don't think I met a single person I could have mistaken for a mobster. Everyone was very loud and smoked a lot though. I loved every second of it."
MiniatureAppendix
"Jesus, we are so loud. I'm an Italian living with n Germany. We are sooooo loud. Every-single-one. Incredible."
Lelo1293
Keep Things The Way They Are
"No we don't speak Spanish, yes we'll probably understand you when you speak Spanish to us but we'll probably think you're an a--hole. No we don't want to join up with Spain, we like our distance."
throwawaygoodcoffee
"You're from Portugal?"
CharlesChrist
'Ello Guv'na!
"People think British people are either stiff Upper lip public schoolboys or cockney brick layers/football hooligans. There's a whole world of people in between! Some of us don't even like football. One of my friends DOESNT EVEN DRINK TEA! Not sure why she's my friend to be honest."
movie_favorit
It's not just people misunderstand, but the animals of the region. You might think one thing about the creatures of a region only to find out that it's just not true at all.
So Common A Misconception You Have A Retort Ready To Go

"Welsh people shag sheep. Temptation is there but the static shock wouldn't be worth it."
movie_stearm
"I'm English but live in Powys. I get told this joke when other English people find out I live in Wales."
"The best retort I've heard from a Welshman is 'Yep. We shag them and we then sell them to the English to eat...'"
WestEssexEnclave
Let's Go A An Australian Bush Bash!
"We don't all ride kangaroos to work fighting off giant spiders while keeping an eye out for drop bears."
"I work from home."
ElZoof
"There are a lot of kangaroos though. I feel like that is the one stereotype that tourists wouldn't feel ripped off at"
PissAnt5
"Why would we fight off giant spiders? I keep them as pets, they protect me from drop bears."
LaitueGonflable
Every country has myths, legends, or rumors themselves that spread about, gaining a legacy pushing them into lore. After all, how else do you explain the elves living in the mountains?
Think Of The Magic
"That some high percentage of us believe in elves."
Iplaymeinreallife
"I know about 25 Icelandic people and 2 of them seriously believe in elves and gnomes. To me, that's a pretty big percentage"
Pizzacanzone
"When there's 5 people in your country and 2 of them believe in Elves, i don't know, that's a high percentage of people who believe in them"
CommunitRagnar
Credit His Origins Where They're From
"Dracula is often depicted as living in Transylvania. While he was imprisoned there for a while, he was actually the ruler of Wallachia (another historic Romanian province that neighbors Transylvania to the south). As for the rumor that we are vampires, I neither confirm nor deny this statement."
fawovi7739
"There was another similar question awhile back that said something to the effect of:"
"I don't know why people think Romania is full of vampires. I've lived here for 600 years and I've never met one."
differentiatedpans
At Least We're Nice Half The Year
"Iceland was not named as part of some conspiracy to keep folks away from a good thing. The name comes from the fact that early settlers arrived during summer and then suffered horrible losses of livestock and people once winter hit and icebergs were seen filling the fjords. It was more of a warning than anything, that this place sucked. Greenland on the other hand was probably named as such to make it sound more hospitable"
movie_online_2
Try to educate yourself before you go out traveling.
Educate yourself on how to find those hidden elves, that is!

Want to "know" more?
Sign up for the Knowable newsletter here.
Never miss another big, odd, funny, or heartbreaking moment again.
Keep reading...
Show less
Misconceptions can happen anytime. We're prone to them if our experiences, media and representation are limited.
The way in which we see the world can cause us to have "naïve theories," or ideas about the world that our brains took short cuts to get to. So, you may think you know all about how to be a good lawyer because you watched 10 seasons of Law and Order, but really your scope is limited to an exaggerated fictional world.
Thankfully, we have the internet with the ability to share what it's really like to be lawyers, teachers, mathematicians, computer scientist, and so much more.
Redditor KTLJay asked:
"What's a common misunderstanding in your line of work?"
A few professionals over on AskReddit told us the truth about some of the wildest misconceptions about their careers.
Software Developers
"Software developer here. People seem to think that if someone knows anything about computers they know everything about computers."
"I've been a professional software developer for over 10 years, so friends and family come to me with all their computer related questions, but I know jack shit about computer hardware, or really anything that isn't related to code."
- Renmauzuo
"I work software support, and this same thing goes for my household and family. I'm the 'tech guy.' I tell them every time that if I don't know how to set something up, or configure something etc. (which is often) I just tinker till I figure it out."
- shartnado3
Military
"That everyone in the military is in combat."
- solidsumbitch
"When I got out this was a big issue for me. I did IT for the army, and I had several job interviews where I'd go in and they'd ask me general army questions and we would talk about ruck marches or HMMWVs, without ever once giving me a technical question."
"Then a week or so later I'd get a response from the interviewer that they weren't sure about my technical ability. I had to change up my resume to imply that I did IT for the army instead of being in the army doing IT to finally get real interview questions."
- Lark2231
Retail
"As a retail worker, the most common misunderstanding is that I give a sh*t what happens."
- w_4wumbo
"I'd laugh to myself whenever a customer would proudly exclaim 'They would never shop here again!' like I'm supposed to be offended or something."
"Great! One less a**hole I'd have to deal with!"
- bangersnmash13
Designers and Engineers
"Pretty much every conversation between Engineers and Designers."
"'That's a cool design man, but probably can't be done at any moderately acceptable cost.'"
"'Why not, it's JUST metal?'"
- AmerisaurausRex
"Lighting Design from architect: 250,000"
"Lighting Design in budget: 50,000"
- annomandaris
"I'm an engineer. No I don't want to help with your in-home DIY project. I'm not even that kind of engineer."
- Grindelflaps
"Or their car problems."
- The_Sherpa
Mathematicians
"Being a mathematician does not mean that I'm particularly good at mental calculation - I'm average-to-mediocre at it, as a matter of fact."
"I toyed with the idea of learning it for fun, and sooner or later I might just for the heck of it; but really, it has nothing whatsoever to do with what mathematics is about."
- Lyrolepis
"Me too! I was never particularly enthusiastic about math growing up, but somehow fell into a Math B.S. program. I love the conceptual stuff but something about quick mental calculations just wasn't built into my brain from an early age."
- DreamsOfCleanTeeth
Computer Scientists
"There is a huge difference between a computer scientist and tech support."
"I tell the computer to do things, I'm not here to fix your damn router."
- PAVOLU
"I feel so bad for people in the IT area at work. One of my former coworkers decided to finish his degree in computer science and move to the IT area and people call him for everything from, my phone isn't working, computers internet is not on, can't open this app on the computer, even how to search for things online."
"Anything remotely to do with a computer he gets called in to help, and since he worked with us for so long and knows most of us he's the first person everyone thinks about calling. Anytime he comes to just say hello he's inundated by calls to help in one way or another"
- docasj
Movers
"Moving is expensive. Like, really REALLY expensive. Especially now with staffing shortages. And it's seriously a "you get what you pay for" business. It always surprises me when a person has $250k worth of furniture in their 6-bedroom mansion but gasps when it's going to cost $5k to move it."
- KTLJay
"Damn 5k is a steal, are the moving local? My employer payed like 14k pre-pandemic to move our house."
- AjKawalski
Lawyers
"No, your lawyer didn't screw you because he didn't get you off or your lawsuit got thrown out."
"Also, lying to your attorney because you don't want to be embarrassed doesn't help you out."
- DildoBaggins82
"Also you need to tell your attorney EVERYTHING in order for them to be able to properly gauge how to represent your case. Doling out information piecemeal or immediately before a hearing is a sure fire way to lose."
- BriefausdemGeist
"Correct. When I was in private practice I always told my clients to share everything, even the embarrassing stuff. Also, just because you have dirt on someone doesn't make what you did ok or mean it is even admissible in court."
- DildoBaggins82
Teachers
"As a teacher, I do not just stand there and read from a textbook all day as if the kids are engaged and behaving well. Believe it or not, some people actually believe that's all we do."
- anr14
"Fellow teacher (US): that we will work for shit wages because it's, 'for the kids' or 'our calling.' Yes, watching kids learn is a huge perk, but I need to support my family too."
"Oh, also: that we only work 9 months a year…way off…we are working, planning, and learning even when kids aren't there."
"Also that we get paid for our 'summers off.' No, we get paid a yearly salary for working a set number of days. Most of us choose to have it distributed for 12 months so that we have a regular check. Many of us pick up a side hustle or two during the summer to make ends meet."
- clover_1414
The Strangest 'Wrong Number' Stories | George Takei's Oh Myyy
Before we all had caller ID, wrong numbers phone calls were commonplace. But now that almost everyone screens their calls, it's wrong number texts that have ...
Paramedics.
"We don't just drive the ambulance."
"We are degree level trained healthcare professionals who specialize is assessment, treatment, and signposting of urgent and emergency patients in the community."
- Bozzer999
"Also - being taken to hospital in an ambulance does not mean you'll be seen quicker/first. The quicker you're seen in hospital, the sicker you are. So if you can wait a bit, I'd count your lucky stars!"
- I-have-blue-eyes
"Why do paramedics get paid less than retail or fast food workers and why do they continue to do it if the pay sucks? Always been curious about this."
- cred_it
"They care. Same problem teachers have."
- frzn_dad
Pharmacists
"Pharmacy."
"We do not just count pills. We make sure the physician prescribed an appropriate drug/ dose and there are no interactions. Not to mention hospital, specialist, industry pharmacy and many other areas people have no idea exist."
"As an extension of (1), it doesn't take 2 min to fill a script. We are doing 100 things at once and there are hundreds of patients a day. We also have to wait on physicians to fix any issues or insurance to approve meds before dispensing."
"We do not decide your copay so redirect your anger."
"Many others, but these ones in specific are huge misconceptions."
- AdAccomplished4386
"Furthermore to add, pharmacists are experts of drugs and medical devices; please do not yell at us when we ask you not to give oral decongestants to your 2 year old child."
- ddorsamo1013
Machinery operators.
"That machining is easy, like you just push a button. The shop I'm at is a whole lot more detailed than that. We machine close tolerance aerospace parts on exotic metals that love to fluctuate size. It's always a challenge but I've always loved doing this work. It's been a good trade and provides a comfortable living."
- 1980pzx
"I just tell people I drill holes lmao."
-Hawkwound
Geographers.
"I'm a geographer. People still think all a geographer does is learn the names and locations of cities and rivers."
- small_Jar_of_Pickles
"What do you do ?"
- waverly76
"It very much depends on what you specialize in university. I worked at an energy company for a few years as project developer. That includes mostly analyzing areas with mapping software if and where solar parks are possible. After that it was a lot about discussing with land owners and public offices. Nowadays I'm in my dream job, which is urban planner. I work for the city council and help design strategies to make individual neighborhoods more livable and more sustainable"
- small_Jar_of_Pickles
Account manager.
"I'm an account manager for a huge Water hygiene company. People think water is safe as we get it freely from a tap, but when people start storing larger volumes of it and at the wrong temperate it's a legionella issue. I fight Legionella one day at a time."
- JollyLemon6173
Life guards.
"Life guards stationed at the German coasts are, in fact, oftentimes not from around and therefore cannot recommend tourists their favorite restaurant and/or know where to find the nearest ATM."
- BlueBox_42
"A lot of beaches in America are like that. Most the help is just seasonal work there for the summer and not an actual local."
- AmerisaurausRex
Accountant.
"Accountant. Everyone assumes we're all tax experts. In reality, there's a lot of different specialties including audit, accounts payable, forensic accounting, etc. I personally despise tax and wouldn't be in this career if it only involved tax."
- DeathSpiral321
"This was going to be mine, but I'm the bookkeeper for a CPA and he specializes in agriculture and tax. To add on to the assumption, people are always flabbergasted at the (reasonable) charge of $150 per person for income tax we charge. They think since there's organizations like H&R that'll do it for a percentage of the return/cheaper set rate if they owe, and you can do it online yourself, that it's just a quick simple process."
"They don't realize all the little ways they word the forms, and only someone trained in tax can actually get the most every year."
"It never fails, every year we have a few clients that try to argue our price. We just tell them to go to H&R, they're cheaper for a reason. You get what you pay for."
- BudsandBowls
Security guards.
"A lot of people have a distorted view of what security guards can actually do."
- Pennsyltucky-79
"Well, what can security guards actually do?"
- SecretSummerMidnight
"It all depends on where you work. Most security guards are there to call the cops if something crazy happens. Now, armed security is a bit different."
- Boop_BopBeep_Bot
"'Observe and report,' i.e. they'll watch you get beat up & robbed and call the cops afterwards. They absolutely will not step up to protect you in the heat of the moment."
- mcpusc
"This depends on a lot of things. Some places the guard is like a really fancy door, granting access to people that are supposed to be there, tells everyone else to leave. Some guards are there as an insurance write off. It helps to have someone who knows the grounds, probably knows first aid, has access to camera systems. Some are just there to call the cops (note, most people are terrible at giving police a report. This isn't hard, but guards are better at it than you are. I.e. make and model, direction of travel, sh*t like that). There are other posts that involve more hands on. Bouncers get into a scuffle pretty much every night. Guards at medical clinics and shelters are getting into some kind of altercation all day every day."
- perfunctory_penguin
So how do we combat these misconceptions?
We keep talking about them. We tell our own stories and listen to others.
And maybe we hit up more articles like this to hear from real people from around the world.
Want to "know" more?
Sign up for the Knowable newsletter here.
Never miss another big, odd, funny, or heartbreaking moment again.
Keep reading...
Show less
Yeah, the fact that the phrase "the fairer sex" even exists is evidence enough that we need to have a little sit-down. So look, I'm not sure who started this lie - but women are VERY capable of some grossness.
Very. You don't even want to know. Honestly, we can be horrific.
Keep reading...
Show less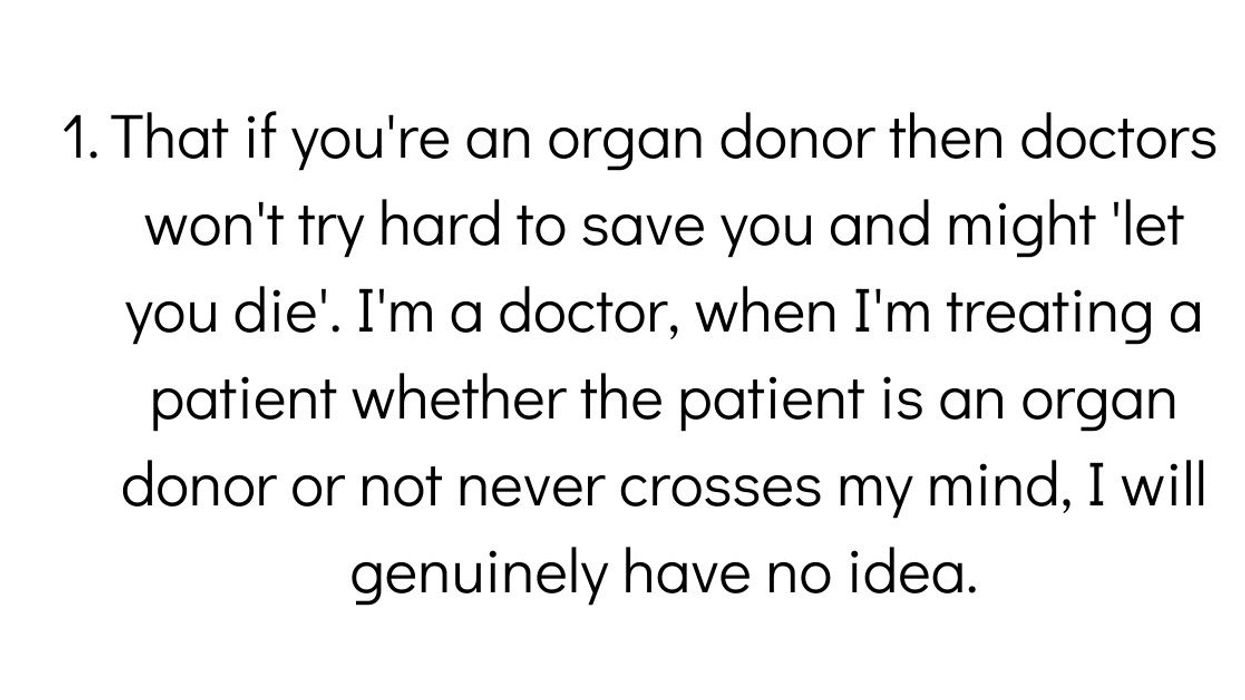 Don't be gullible. Everything you hear is NOT true... no matter how old the saying is or whatever family lore can accompany it. Do research before you believe anything. Google is a wealth of knowledge. Just try... think of the craziest and simplest things you've been told and look them up.
Redditor u/Dememria wanted to know what beliefs we've all been bamboozled by, by asking.... What stupid myth do too many people believe?
Keep reading...
Show less
Haven't you ever gone on vacation just to say "I wish I could live here?"
Well, we've got news for you: someone does. And just like wherever you live, where they live has Its own issues and problems.
And those people are willing to share what their lives are like with us, so that we can stop wondering.
Redditor just_be_respectful asked:
"People who live in 'vacation destinations' (Paris, the Bahamas, etc.) what is the most irritating misconception about where you live?"

Here were some of those answers.
Viva
I live in Las Vegas. Listen. What happens in Vegas stays on the internet and also in the stories of every local who saw you do it. Don't do stupid stuff.
Came to say this. Many also think that there aren't any rules/laws in Vegas. Sorry but you can ruin your vacation very quickly. I know of one guy who didn't make it out of the airport before he was arrested.
Crowded Misery
Not all of New York City is as crowded as the touristy areas. The vast majority of us aren't navigating through Times Square as part of our daily commutes (but mad sympathy to those who actually have to).
Japanese Culture Is Not For Fetishizing
Tokyo here. I could name a few, but the one that always gets me is the misconception that people are going to accept (or even respond politely to) outrageous weebishness. If you roll up in Shibuya with a Naruto headband and a Hello Kitty backpack, trying to communicate through a handful of anime catchphrases while creepily leering at schoolgirls, people are rightly going to give you a wide berth.
The Most Expensive State
I only lived there for a little while, but it's a common misconception that Hawaii is a great place to live. Don't get me wrong - it might be the most beautiful place on earth and there are many, many exceptional things about living there. But it's terribly expensive just to grocery shop, let alone try to buy a house. Many people just live with their parents and grandparents because no one can afford to move out. So many houses and apartments/condos are bought as vacation properties, which drives up the price. Then, houses/apartments in residential neighborhoods have a revolving door of vacationers coming in and out, which is disruptive to normal life. (People on vacation care very little about how much noise they're making, etc.) It's a catch-22 because so much of Hawaii's money comes from tourism, but tourism is making it impossible for locals to buy homes.
An Australia Mood
Australia is big, varied, and safe. There are dangers here, but your biggest risk is yourself. Just read the signs (not a metaphor - there's signs about every danger everywhere) and use common sense.
Honestly, I've seen Americans and Canadians, who have been near grizzlies, freak out over a lizard. Just relax man, it's nice here.
I Have A Life Independently Of My City
I lived in Amsterdam for five years. I realized pretty quick for the rest of my life saying you lived in Amsterdam means people assume you're really into weed, illicit drugs, crazy parties, hookers, or a combination of all that. In actuality, most of my going out was for drinks with colleagues, I don't like pot, and only ever went to the red light district when someone visiting me was curious enough to see it.
LA Is A Very Different City
Los Angeles, specifically Hollywood. Literally everything about it is underwhelming. The Walk of Fame is cool for 2 seconds, Grauman's Chinese Theatre is smaller than you'd think, the Hollywood sign is just a big sign, and no, you're not going to run into a celebrities walking around. All the while it's incredibly crowded, smells terrible, and you have to dodge costumed street performers in droves.
New South Wales
Australian here.
Sydney and stuff are expensive. But the one thing that people underestimate about our country is the sheer size of it, people go to the hotspots like Uluru, GBR, Sydney and Melbourne but they forget that it is a country nearly the size of USA. It's not small and you will meet people who have never left their state before.
Yet They Still Vote Republican
Alaska. Where to begin?? It's not always dark. In fact, in the summer it's quite light. Hence some difficulty viewing northern lights in summer months. Ditto cold — we do have summer. In Fairbanks we regularly hit 80° in the summer, sometimes hotter. But also our state is HUGE. So what's true of Fairbanks isn't necessarily true of Anchorage. Or Juneau. In fact southeast (Juneau, Ketchikan, etc - the cruise ship circuit) is almost like a separate state. They're more like Seattle than the rest of AK.
People don't ride around all day on dog sleds. We don't live in igloos. We are Americans. Our Indigenous cultures are diverse and are not all Eskimo. Oh, and most of us can't see Russia from our back yards.
A City Ahead And Behind
I live in Seoul but moved here from the UK, so I'd probably say it's how everyone expects it to be super high-tech, convenient, and modern because South Korea managed to get that reputation due to having (at the time) crazy fast internet. The super high-tech/convenient stuff (in my opinion) would be:
Constant wifi, even in the subways.
Almost every PC Bang (essentially gaming cafes) I've been to allows you to order food and drink FROM your computer and people will bring it over for you. I thought it was really interesting that they had their system for ordering food and drink without leaving your chair.
In the 5 or so years I've lived here, I've never lived in or been in apartment that still uses physical keys. Usually it's an electronic number lock and you will usually get a card that unlocks it as well.

The less than modern / inconvenient things would be:
Doing almost anything online requires you to have a phone contract that's bound to the ID card you're legally required to carry at all times.
Banks charge fees for EVERYTHING. Even my own bank charge me like 50c to withdraw cash.
Online banking usually requires you to use third party security software, which is starting to get better but still an issue. I literally just use my phone to do all my banking because it's soo much easier.
Korea websites usually look like a 2005 forum, like the whole website is made using tables.
If you live in an older part of Seoul or in a less modern city in general, you'll probably have terrible sewage systems that require you to put used tissue in a bin, rather than flushing it down the toilet.
Sunshine State?
"Florida here."
"It's called the 'Sunshine State' but it rains every single day in the spring and summer. Tourists always seem surprised by that."
"No there is no dome over Disney to control the weather or the bugs - though Disney does have a great mosquito control program."
"Also, Miami is nowhere near as sexy as they make it seem on TV. That's like 2 streets by the beach and that's it, not that you want to be in that area because everything is more expensive and also sinking into the ocean so things keep collapsing."
"The wealth disparity is disgustingly clear."
"The REST of Miami is full of poverty, construction that gets abandoned, and tons of homelessness because of the batsh*t housing prices. Florida is only fun for the rich-rich. Don't come here if you're not, you WILL struggle."
- [Reddit]
"I live in Florida between Disney and Universal."
"Everyone things we live and breathe theme parks and that neon signs are everywhere. We have regular neighborhoods just like everyone else and we have working days just like everyone else."

"And we know better than to go to the parks on weekends, holidays, etc."
- pentops65
"I live in Miami."
"Everyone thinks all of Miami is like in the movies: beaches, parties, clubs, tropics. Yes, we are part of a tropical climate. But the party lifestyle is only a small fraction of Miami (Brickell, SoBe, Miami Beach, Wynwood)....everywhere else is basically...tropical suburbs."
"Lots of immigrant/latino & hatian working class neighborhoods."
"Yet there's an influx of gentrification because people from other states/other countries are buying cheap/urban areas and making them hip. People from other states fall in love with 'X hip new neighborhood' and buy a condo/luxury apartment."
"That neighborhood slowly gets eroded and becomes 'hipster hood #3' or so and now those working class families can't afford to live there anymore."
"It sucks. Everyone is hating how expensive it is, more people are forced into homelessness daily, but it doesn't seem like it's gonna get better anytime soon."
- _Schadenfreudian
Not Paradise
"A little late, but I grew up and live in Hawaii and the most common misconception is that it's paradise."
"The scenery is amazing with the unique mountains and actual beaches, but the cost of living is extremely bad. In my house hold getting a month or 2 worth of groceries cost easily a minimum of $600 for 3 people."
"A small 3 bedroom house goes for half a mil."
"Being a local the food, family, and friends are really the only reasons why I would keep living here... that's if I can afford it."
- Russt8
Sex Work Isn't The Only Job
"I used to live in Bangkok, Thailand."
"Not all Thai women are prostitutes and easy. In fact, they're pretty conservative and preserved."
"Most of female millennials are educated white collar workers. And we're more into Korean or Japanese culture/people than the western. Everyday BKK women won't approach men first because it's a big NO NO unless they're from certain areas."
"Those who work in sex industry come from the poor parts of Thailand or near by countries where there're not many job opportunities."

- drinkmypotion
Spoken Like A True New Yorker
"Time Square is garabage."
"If I even have to go into the 42nd street train station my day is just ruined. Also on new years or any holiday I can't even go into the city because the trains are so backed up."
"Speaking of the trains, unless you live in Manhattan or a really gentrified part of BK or Queens the trains dont even work half the time."
"They claim that they are fixing the mta but the trains from the 6 line are the same as they where I'm the 90s. But yeah screw Time Square."
- LibbyUghh
Only Hillbilly Is a Hillbilly
"Appalachian tourist destinations."
"Unless stuff in the giftshops is advertised as locally made, you can get it in bulk for cheaper off the Internet, because that's totally where the boss did. And the locally made stuff is sometimes nice, sometimes makes you miss Regretsy."
"The food stuff, check the labels."
"No, the locals do not like to be called hillbillies, except Hillbilly who owns Hillbilly's Junkyard, and he is a character, let me tell you."
"Yes, we genuinely are this friendly and really do like to talk with strangers this much, but it comes from either the terrifying isolation of deeply insular small towns where everyone knows everyone else's business or being a transplant who has to drive three solid hours to so much as a decent-sized Costco."
"Some of the kids get backpacks full of food every Friday from volunteers at the schools because even if their folks had the money for groceries, they might not also have the hour and back's worth of gas to get them that week from the nearest store."
"No, we are not paid a living wage at this tourist site. Incidentally; management is a family and doesn't understand why $8/hr isn't enough to live on."
"When I lived there, I had four jobs and the two that were tourism-related were purely to stave off the boredom and have an excuse to see people."
"But if you go about four, maybe five hours that way, depending on the traffic, it's our nation's capital, so...yeah."
- spiderqueendemon
Only Good Thing About Mardi Gras
"New Orleans.Is.Way.More.Than.Bourbon.Street."
"Also, it's never really okay to puke and piss all over a place. Stop doing it! No respect."
"The only good thing about Mardi Gras is all the tourists congregate around Bourbon and leave the wonderful traditions to the rest of us."
- bloodybutunbowed
"New Orleans."
"Seriously, just visit us outside of Mardi Gras."
"It's a crowded cesspool during Mardi Gras season. We know how to entertain you all year, but the city isn't a nonstop drunk party all year long."
"The cajuns don't really live in New Orleans...many of the accents in the city sound closer to a Jersey/Brooklyn accent."

"Also, the people working in tourism use 'Nawlins' because you're expecting it. None of us refer to the city that way...a thick accent pulls off maybe a 'Nu'ahlehns' at the worst."
- ghintziest
Don't Make My Job Harder
"Banff, Canada"
"The bears aren't friendly, if you feed them, they will come back."
"All deer are not Bambi, they will hurt you."
"Cougars are not kitty cats, you look like a nice steak dinner to them."
"Don't go hiking or skiing in the back country if you aren't prepared. You make my job as a search & rescuer hard when you make stupid decisions like that."

"Yes snow may be fun for 2 or 3 days of your trip, but from September to July, it gets dull fast."
"Am I salty about tourists? You bet."

- masterroadtripper
Sipping Coconuts
"I live in the Caribbean and a lot of people (foreigners) seem to think in my island we live by the sea sipping coconuts all day."
"In reality my country is struggling."
"We had a hurricane like 3 yrs ago and people still live in sh*t (the government has helped a lot of people with housing to be fair) The man in power may or may not have stole like 1.5 billion dollars, this led to a major protest the other day and election is coming soon so yay more drama."
"In other words the Caribbean is not a heavenly get away where nothing bad happens."

"Speaking of bad things, as a random side note" if you take a trip to any Caribbean island rape, robbery especially of white tourists (not really a race thing but a lot of people falsely think they are rich cus white skin) and human trafficking are a very real problem stay safe guys."
- [Reddit]
No Tacos
"I used to live in Madrid, Spain."
"I usually avoided tourists in the city because of how loud they are."
"The most irritating thing I find is how they think that taking high school Spanish is equivalent to the Spanish we speak in Spain. (Just of everyone to know we speak Castilian Spanish)."
"Another thing, we don't eat tacos and burritos; that's Mexican food. Sorry to disappoint but Mexico and Spain are two different countries with two different dialects and cultures."
- SWAGalaga1
It's one thing to visit a tourist hotspot and quite another to live there year round. These are some eyeopening experiences.
Want to "know" more?
Sign up for the Knowable newsletter here.
Never miss another big, odd, funny, or heartbreaking moment again.
Keep reading...
Show less