Rumors can be dangerous, especially when they are about scientific facts.
Sometimes, rumors are told and retold so many times that we actually start to believe the rumors rather than the actual fact.
These rumors turn into commonly held beliefs.
When I was little, I used to believe bumblebees were superheroes because they're wings were so small, physics said that they couldn't actually fly. I found out later than I would've liked that that's not true.
Redditors know a lot of commonly held beliefs that have actually been disproven by science and they are eager to share.
It all started when Redditor Redt_Wolf16 asked:
"What is a popular belief that is scientifically proven wrong?"
Heavy Winds
"Hiding under a highway overpass is actually not a good way to survive a tornado."

"It has been scientifically proven that the wind gets concentrated and the speeds increase underneath the overpass."
"If you aren't shielded by a bridge girder or something similar you'll just get swept away and mulched."
"Your best bet for survival if you cannot escape the tornado is to find the nearest deep ditch or hole."
– jitsbay
"That's just a rumor that was started by a tornado"
– MikePGS
He Sees You
"Goldfish have a three second memory."
"They don't and, supposedly, you can even train them to do tricks."
– twerkette
"They can even recognize human faces."
– fractalfrenzy
"So…you're telling me Pumpkin the goldfish recognized me? 🥹🥹🥹 He was my first pet and I loved him so much"
– Inevitable_Willow_15
"Recognised? Pumpkin loved you."
– ihaveadarkedge
Crack!
"Cracking knuckles = arthritis"
– bigfart99
"There was a guy who only cracked the knuckles on his right hand his whole life to test this. He had no real difference between his hands arthritis-wise."

– Lmtguy
Boil A Frog
"A frog thrown in a pot of boiling water will jump out immediately. If a frog is put in a pot of cool water and that water is slowly warmed, the frog won't notice and boil to death."
"This is indeed false"
– Backwards_Pessimist
"I love this one, we slowly boiled the water and the frog didn't jump out!after we removed most of its brain"
"Also if you throw a frog into boiling water it's not going to jump out, it's going to f*cking die."
– Enk1ndle
BOOM!
"That rice will make the birds who eat it explode. Birds eat rice all the time! It's actually good for them, especially brown rice."
"I believe this myth was made up so people would stop throwing rice at weddings, but harming the birds wasn't an actual risk. It was getting rice grains stuck in your ear that was."
– Mister_Moho
"The church my family went to had a sign on the door about not throwing rice at weddings, because the birds would eat it and "would get harmed". I think they just got tired of trying to get the rice out of the carpeting."
– genital_furbies
What About The Other 90%?
"We only use 10% of our brain"
– Key-Wallaby-9276
"I'm pretty sure I know a few people for whom this is true."
– maybebaby83
"...and others, that is a very generous overestimation."
– Any_Street
Lightning Flashed
"Lightning never strikes in one place twice."
– JarJarLifts
"Right? The Empire State Building gets hit about a few dozen times per year."
– dcbluestar
"Friends" Lied To Me!
"Despite popular belief, urine is not sterile."
– koalamiracle
"As a corollary: do not pee on jellyfish stings."
– Slant_Juicy
Both Can Be True
""Fish don't feel pain" , and simultaneously "Fish do feel pain" are both arguments which ignore centuries of research."
"They lack a Neocortex which deems them unable to "process" pain, however they have several nociceptors located around the mouth which allows them to "feel it". What does this mean? Well nobody actually knows yet, and it is largely open to interpretation. It's unfathomably hard for us to understand, as we can both feel and process pain. Some scientists describe "acting on instinct" as symptoms of pain when these nociceptors become compromised. Some scientists describe it as just that though, acting on instinct based on what parts of their body are compromised and hence weaker or vulnerable."
"For example : You hook and release a bass. That Bass now moves slower, eats a little less, and socializes less. Are these actions the result of the fish acknowledging the compromised nociceptors and acting accordingly while giving itself a chance to heal? Or is the fish genuinely hurting and sad? Research points to both being correct, but neither have enough evidence to prove anything yet."
"All we know with certainty is that we don't have a definite answer supporting either argument, so anyone that leans hard one way or another doesn't know what they are talking about."
– goldieglocks16
Lazy Simba
"Don't know if it's been said yet still scrolling, but that male lions don't hunt or do anything. Yes, lionesses do most of the hunting but males do help if the prey is too big and strong, such as with cape buffalo or giraffe. Males do a lot, staying back and protecting the territory which is very important if there are cubs, not to mention that the mane not only blows their cover more when hunting, but it tires them out quickly as it's a bunch of hair weighing on their head. Males also have to leave their birth pride at a certain age which of course until they can find a pride, they at that point have to hunt."
"Also on the topic of African animals (wildlife nerd) hyenas hunt more than lions and are more successful predators, and hyenas aren't dogs. Elephants don't think you or any human is cute."
"Edit: I was told wrong a lion's mane doesn't weigh as much as I thought, but it does have more of a negative effect on their hunting compared to a lioness."
– wildnstuff
That's That
"The one about earlobes (free, or attached) being inherited from your mom and dad were taught to us in 8th grade. We were supposed to go home and examine our parents. Mine are free, both my parents are attached and I'm not adopted. My science teacher sadly informed me that I MUST be adopted and that's that."
– snarksneeze
"I have an identical twin and he has one attached lobe and another that is free. Both of mine are attached."
– philodendrin
"I'm sad to inform you that either you or your identical twin MUST have been adopted and that's that."
– TaintlessChaps
Blue Bloods
"That blood is blue until it comes into contact with air"
– xPunkdaddy
"Wow thanks, this is the first one I read that I didn't know. My old science teacher was amazing and she taught us it was blue, so I really doubted you until I looked it up. In her defense, she was a physics/maths fanatic and openly admitted biology just wasn't her thing. But still, I presume it must have been in our textbook. Madness!"
– guypr
Sweetness
"The belief that sugar causes hyperactivity in children.This belief has been around for decades, but numerous scientific studies have shown that there is no evidence to support it."
– Logpoze3
"One of my all time favorite scientific studies looked into this in the 90s. The researchers setup a randomized controlled study of boys (n = 35; 5-7 yo) who had been reported as sugar sensitive by their mothers. In the experimental group, the researchers told mothers the boys received a high dose of sugar. In the control group, researchers told mothers they received a sugar-less placebo. Mothers in the experimental group reported higher levels of hyperactivity than mothers in the control group. Well, it turns out the researchers fed both groups the same sugar-less placebo. The only thing measured here was the mother's belief that sugar causes hyperactivity."
– Metridia
I used to believe that, actually. Glad to know the truth!
While ignorance may be bliss for the ignorant, it can annoy the heck out of everyone around them.
Ignorance can come from both a lack of information or too much incorrect information.
Redditor rockytheboxer asked:
"What common misconception infuriates you?"
I try to be calm. But anything can infuriate me.
So let's chat.
Lies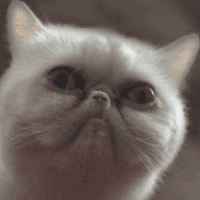 Cat Zoom In GIF by Paul Trillo
Giphy
"That you can zoom in on a digital picture and it gets more clear."
skotgil
Not Simple
"The Dunning-Krueger Effect."
"It's not as simple as dumb people overestimating their intelligence while smart people underestimate it. Once you feel 100% certain in your knowledge, all new information looks like misinformation. Once you believe yourself an 'expert,' you're far less receptive to facts that contradict your position. Self-doubt is what keeps your mind open; the nagging sense that what you 'know' might not be true is what motivates intelligent people to keep pursuing knowledge."
"Studies even show the DK Effect actually horseshoes."
"People at the very bottom and the top tend to over-emphasize their own intelligence. When leading scientists are disproven by new discoveries, it's not uncommon them personally reject the new science. The 'Nobel Disease' describes when Nobel Prize-winners go on to become quacks, believing their 'genius' qualifies them as experts in things outside their expertise."
Rowan-Trees
37
"Life expectancy. People think hundreds of years ago you died at 40. Completely false. Infant mortality was extremely high so the average is skewed. If you made it out of infancy you had a pretty good chance of becoming old."
boludo1
"So much this. If half the people born die at age 2 and the other half die at 72, the average life expectancy is 37, but that doesn't mean 'everyone died at 37.'"
bulbaquil
Higher Levels
"'If they give me a raise at work, I'll bump up a tax bracket, and I'll actually make less!!'"
Mymoggievan
"Oh man, I just came here to say this. Had a high-level staff meeting last week to discuss how our company will be changing from weekly checks to bi-weekly."
"The uproar, because they were gonna get 'taxed more' was hilarious. I literally had to draw a crude graph for folks who've been on this Earth for decades longer than I have in order to explain how a progressive income tax works. My eyes are still rolling."
Bokuden101
Ruined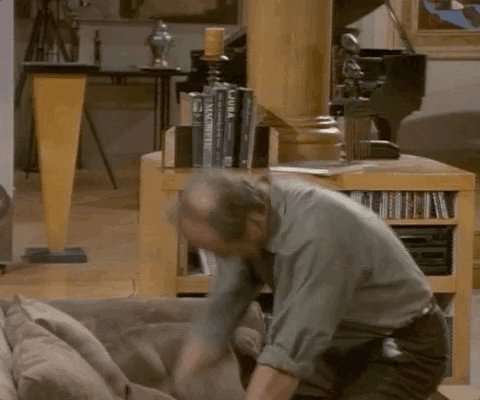 Angry Season 3 GIF by Paramount+
Giphy
"O.C.D. is not some cute obsession with cleanliness and order. It can ruin lives and comes in many forms."
Leeser
"I also hate when people play armchair psychologist."
Leeser
There is such a thing as too clean. Right?
Colors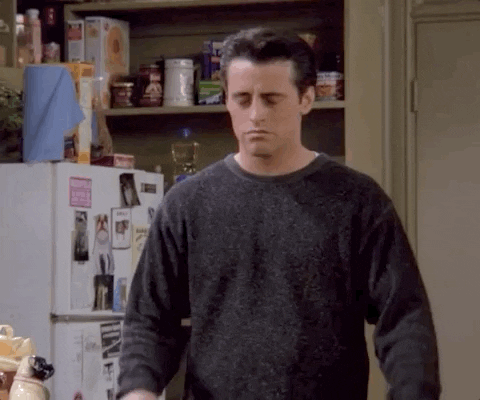 season 1 friends GIF
Giphy
"As a colorblind person, I don't see in black and white. I have no problem driving. And I will never play the 'What color is this?' game. Not ever."
Midnight-Ran
'women's work'
"The quote 'well-behaved women seldom make history' is frequently misquoted. Professor Laurel Ulrich stated this in a 1976 essay that details how women in early America have been lost to history as their stories weren't considered important by those who wrote history."
"Her quote is not meant to minimize the lives of women who perform stereotypical 'women's work' such as mothers and wives, but to stress the issue of women's voices being lost in history."
"I think it's important to support women who do not live within these archetypes, but not at the expense of women who enjoy being within these roles. Ultimately, having the voices of diverse women and gender-diverse people documented in history is incredibly important - which should include both 'well-behaved' and rebellious women."
littlepinch7
Communication
"Introversion and social anxiety are NOT the same things."
"Not every introvert has social anxiety or is a poor communicator. Stop lumping people together and just calling it introversion."
"I'm introverted. I know how to communicate well. I just don't want to with you."
bumpty
Evil
"That the symbol of the upside-down cross is satanic, evil, witchcraft, etc. I see so many Catholics and Christians going off on people who have upside-down crosses on clothes and stuff because it's 'evil.' No, it is not. The upside-down cross comes from Peter, who decided to be crucified upside down because he felt he was not worthy of dying in the same fashion that Christ did. It is a symbol of honor, love, and respect for Jesus."
REDDIT
Love Dies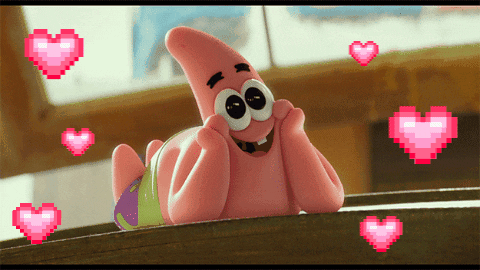 In Love Hearts GIF by SpongeBob SquarePants
Giphy
"People like to believe 'there's someone out there for everyone' but honestly this just isn't true. Or that we only have 'one true love.'"
awkward-fox-patrol
Everything makes me mad.
But life goes on.
Sex and love.
The heart, the brain, and the body can fall into a "love daze."
Maybe because we've been taught to place too much importance on these matters.
Life can be very fulfilling with love and very complete without them.
But Reddit had a few things to say about dispelling some common misconceptions.
Redditor These-Froyo2242 asked:
"What are some misconceptions about sex or relationships that many people believe?"
Love and sex are misconceptions in general.
Not a Fix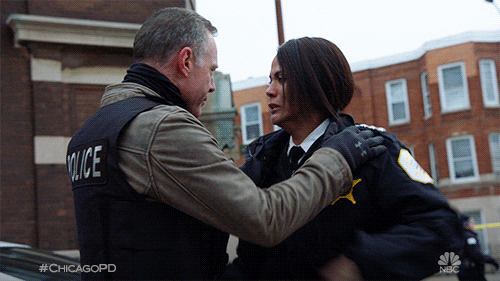 Dont Touch Me Go Away GIF by One Chicago
Giphy
"That your relationship problems or lack of sex gets better when you get married. LOL."
Reddit
"Or have a child! Yeah cause the incredibly hard task of keeping a tiny human alive will most def help a failing relationship!"
fookinmessss
It's Sad
"Getting a girlfriend will not automatically make your depression and self hatred magically disappear."
Road_Ok
"At the time I didn't know I had chronic depression so I was confused too. When puberty started my happiness was gone. I had no friends so I thought friends would fix me."
"I got amazing friends and even if I had wonderful adventures with them when I was home alone I cried every time. Then started to think I just needed a gf... And when I had one, the most amazing girl in the world I still felt empty and sad. She suffered a lot because she noticed my struggle and I was an idiot. She left me without knowing how much I loved her."
DrDeadwish
Not Typical
"That you won't ever have a fight or argument, that it's easy peasy lemon squeezy."
MadamePurples
"Yes, but how you disagree matters a lot. Arguments should not devolve into name calling, extended shouting matches, or berating, and it's GOOD to take breaks to calm down/regulate if you're upset. And if one partner is regularly berating the other it's a really really bad thing and not a 'typical argument.'"
femNms
Know Boundaries
"That you have to put up with bulls**t just because it's a relationship. People seem to think it's normal to put up with someone giving you grief just because you're going out with them. Don't put up with behavior in relationships that you wouldn't expect from a best friend."
judochop1
"To an extent. I think relationships are more complex than that. It can bring out a different side of you when it's a life partner that you feel you need to trust and count on and vice versa. What matters is that you both acknowledge faults, issues and work through them together to improve."
Willing_Archer
Unhealthy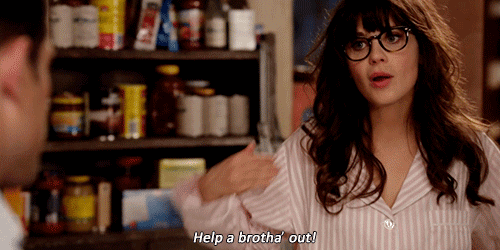 new girl help GIF
Giphy
"Drama = passion. That's unhealthy. Be happy in contentment."
chewie8291
"I always hated that the TV show New Girl fell into this trap. They put the main character into the healthiest relationship she has in the whole show then... she dumps him because they never fight? Yeah that's a healthy message to the audience."
thatwasntababyruth
Don't use movie and TV love as a blueprint.
Be You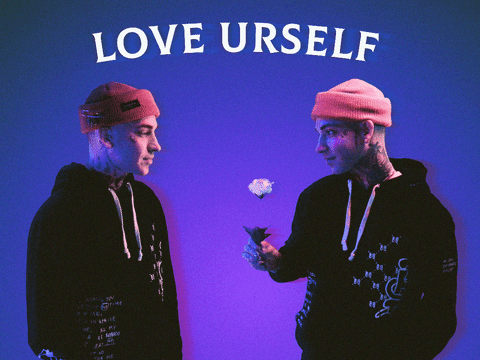 Treat Yourself GIF by blackbear
Giphy
"That how my partner sees or treats me is a reflection of how desirable or lovable I am. Nah. If someone doesn't appreciate you or isn't attracted to you, that's about them. Don't change yourself for other people. Be your own person. Love yourself."
picsystix
Closer
"Sex should be fun and natural, and it's ok and not a problem if your partner, says not tonight I'm knackered from work. They still want you they still want to be with you. They are just tired from work, but people get too hung about sex in a relationship. Yes it's definitely a huge part of the closeness in a relationship, but your relationship shouldn't be defined on sex alone."
nickmasonsdrumstick
Team Efforts
"If you are just in it for your own pleasure, it's gonna be bad sex. Sex is a team sport."
Substantial-Stand744
"Say it louder for the people in the back please. Last person i was with wanted to do it all the time, but I didn't always have the same energy. he started complaining about me not putting in the effort and I'm like... we just screwed 4 hours ago idk what you expect."
sage_vex
Mutuals
"Also, as a woman, that being desirable is the ultimate goal for a healthy and pleasing sex life. My sexual experience is so much more than my body and it's appearance/desirability. Sex should be mutually pleasing. As women, I think we are fed a lot of crap about what being sexy means. It's good to unpack all of that and ask yourself what YOU want."
picsystix
Like A...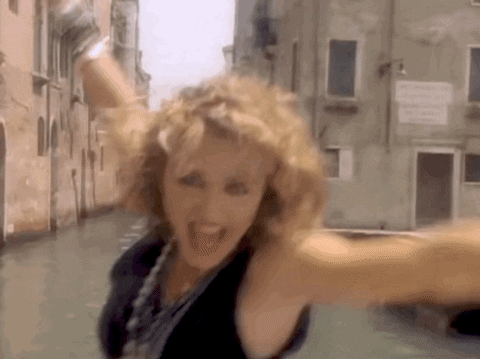 like a virgin madonna GIF
Giphy
"It's okay to be a virgin. It should not be stigmatized."
gik323
"Absolutely. For years I thought I was broken because I was a virgin in my mid 20s. When I finally lost it when I was 28, I wondered why everyone made such a big deal about it."
EchoedJolts
All Sizes Welcome
"It's okay to be average sized in the pants. Many women have said they prefer average."
RathGodofWar
"Penis size and confirmation gets talked about all the time, but there's also a lot of variation in labial and vaginal size and conformation. Physical sexual compatibility relies a lot on how those sizes relate and to be honest the rest of your anatomy and preferred sexual positions also tie in to it."
WyrdHarper
There's quite a lot to unpack here! It seems that open honest communication between partners is best.
Do you have any wisdom to share? Let us know in the comments below.
Being a doctor comes with many challenges.
Long hours, challenging surgeries, icky symptoms or injuries.
The most frustrating challenge that all doctors find themselves dealing with, however, might be stubborn patients.
Patients who think they know better than their doctors, despite the fact that they haven't completed medical school or residency.
Or patients who simply don't seem to grasp what their doctors are telling them and constantly return with the same problem.
Often putting themselves in dangerous, possibly fatal, situations, and leading their doctors to wish that all their patients were just ever so slightly more informed.
Redditor assassinmice was curious to learn the one thing doctors wished their patients knew about their bodies and how they work before coming to see them, leading them to ask:
"Doctors of Reddit, what is something that you wish everyone knew about their body?"
Stick To The Dosage!

"This one is more about medication."
"Antibiotics only work against bacteria, they are not some kind of wonder potion that cures anything, and they should not always be given."
"Please please stick to your prescription the doctor gives you."
"Even if you already feel better, don't just stop unless the doctor says you can stop."
"A lot of medication needs to be taken according to the prescription in order for it to be effective, because you build up the doses to an effective level."
"Stopping or not sticking to it really decreases effectivity."- jonneyboy112
Be Honest.
"Tell us what drugs and alcohol you're on."
"We aren't gonna tell the cops."
"We aren't gonna lecture you."
"But it might change the anesthesia I give you."
"Some stuff I give you might kill you."
"If you drink a 30 pack a day, tell me."- CopyX
When To Be Alarmed If There's Blood

"Ejaculating blood happens to most people at least once in their lives and in 99% of cases it resolves without taking any action within a week."
"It doesn't even warrant a doctor visit."
"Peeing blood, for both sexes, is a serious medical emergency and you should immediately go to the ER."
"People think it's the other way around."- StardustDoc
A Diet May Not BE Helping You

"How to eat healthy."
"Just because you're skinny doesn't mean you're healthy."
"Especially the teenagers who I take care of."
"Sometimes I will ask them what's a healthy food your doctor wants you to eat?"
"Rarely do I get a right answer."
"I feel like the internet has so many fad diets, and family members rarely cook, so families don't know basic nutrition facts."- Thornloki256
No Two Bodies Are The Same
"That there is a wide range of 'normal'."
"Don't be embarrassed by your body."
"Having said that, if you are concerned about anything, ask your doctor."
"We have generally heard it all before, and trust me, we have, nearly always, seen it all before."
"Maybe you have something that has been bothering you for ages, but you were too scared or embarrassed to ask about it."
"Just ask! It might be 'nothing' and you have been stressing about it for no reason."
"And if not, then you are at least one step closer to getting it fixed."
"No one can help if they don't know."
"There are no stupid questions, so ask away."
"I'm always amazed when I have been asked about something that has been bothering a patient for years and years, but they were too embarrassed / scared to bring it up."
"Most of the time, it is nothing / a completely normal body function / feature."
"Other times, it is something that should have been discussed right away."
"YOU know your body best."
"So speak up! Don't wait for the doctor to 'ask the right question'."- frangipani_c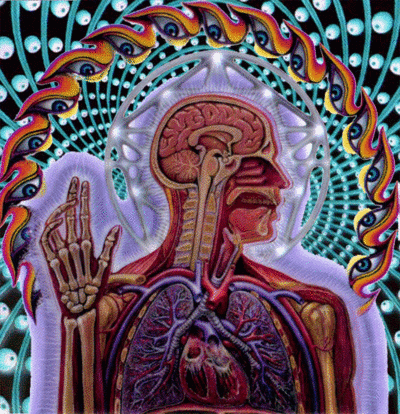 life tripping GIF
Giphy
All In Moderation

"Some people seem to think that if you act healthy for a bit, it'll make up for being a wreck."
"There are so many things wrong with this."
"Just one example, antioxidants are like gas for your car."
"You can store up a certain amount of vitamins, but your tank can only hold so much."
"If you binge and overfill your tank, it doesn't do anything, you excrete it out as waste, and you can't expect to go the next several months without gas just because you tried to overload it before."
"You're going to still need to get gas."
"Same goes for your fruits and veggies."
"Had someone tell me he went vegetarian for a few weeks, which meant he was done for the year."
"He was dead serious."
"Had a patient at risk for heart failure try to insist that if she stayed away from salt entirely for x days/weeks, she should be able to have her fill of McDonald's fries and ramen."
"Had a smoker argue that if he stopped for some time, he should be able to smoke freely for a while."
"With some digging, 'stopping' turned out to mean a couple less cigarettes a day."- bhappyyyy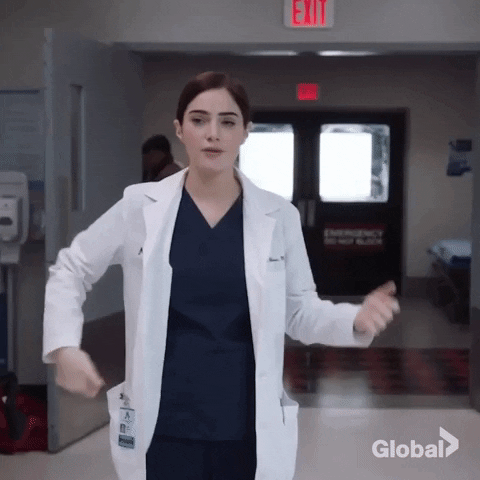 Angry New Amsterdam GIF by Global TV
Giphy
It is very surprising indeed, when patients either ignore or dismiss advice given to them by their doctors.
Particularly as they felt the need to go and see their doctor in the first place.
Who hasn't on one occasion or another looked at someone with a svelte physique and become green with envy?
Wishing that we looked like them, and compelling us to hit the gym and lose a few pounds.
As such, we often roll our eyes when skinny folk complain about their weight and/or appearance.
But should we be throwing them the cold shoulder or offering a shoulder to cry on instead?
As maybe being skinny, by choice or simply genetics, might not be as easy or glamorous as it appears.
Redditor Nmalacane25 was curious to hear the downsides, if any, of being paper thin, leading them to ask:
"What is the worst thing about being skinny?"
Lack Of Padding For Your Bones
"Its so easy to hit your pelvic bone on the side into things, and it hurts so much."- Lord_Botond
"My partner and I are both skinny."
"When we are intimate it often happens that it's just bone on bone which is not comfortable."
"Like this morning we where spooning. "
"I was the little spoon."
"And he had his arm resting on my hip."
"That's all it takes."
"There is just no soft cushion between us."- SnowdropWorks
Treated Like A Doll On A Shelf...
"People feel the need to just pick you up all the time."
"Put me down!"
"I don't care how strong you are!"- JBroms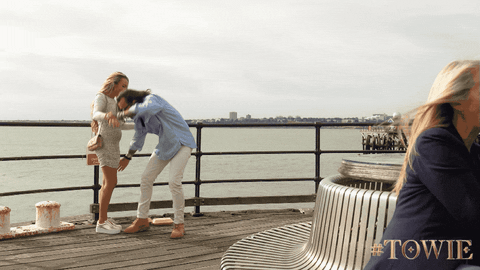 Carrying Pick Up GIF by The Only Way is Essex
Giphy
More Noticeable Changes in Appearance
"People noticing every fluctuation in weight."- Own-Discussion5137
Cuddling Impaired

"Lap isn't as comfy for dog to sit on."- DontStopMe_
"Do You Have This In My Size?"
"Finding pants that fit."- Vigothedudepathian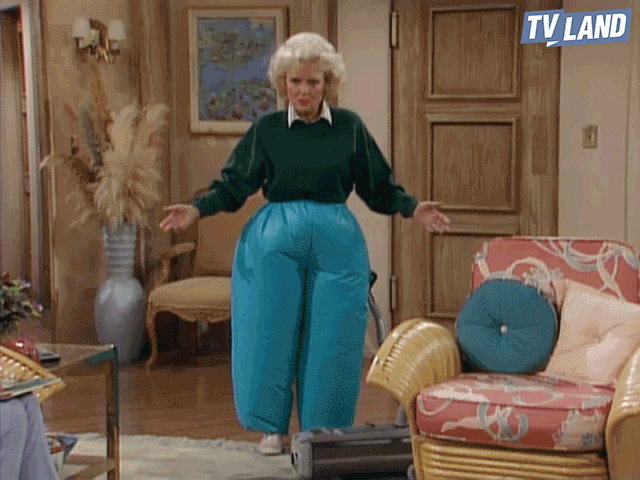 Golden Girls Pants GIF by TV Land
Giphy
Unfair Assumptions...

"People assuming you have an eating disorder."- Sirens-Song69
We Can Squeeze You In

"As someone who was underweight in my childhood up to my early 20's, and suddenly obese in my 30', It doesn't matter what weight you are, people will always have something to say about it."
"But one thing I HATED about being skinny, was always being the one to have to sit in the middle seat in the car."- Wild-Bee-7415
No Seatbelt Strong Enough

"It's easier to be tossed around in a fight."- meitz88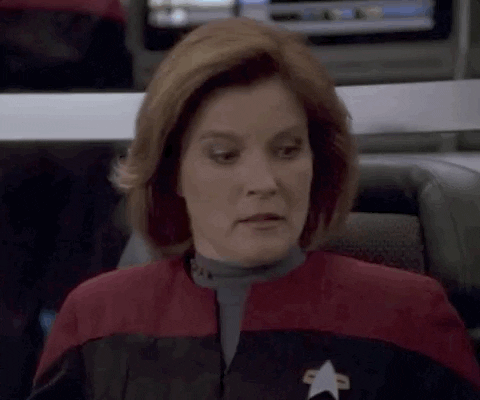 Shook Star Trek Voyager GIF by Star Trek
Giphy
Always Needing To Bring A Cushion
"Going to an amusement park and realizing that no one else thinks the seats on the rides are too hard."
"I was in pain."- tiredfoodlover

As the saying goes, "the grass is always greener in someone else's yard."
Next time you're seated next to someone who doesn't seem to have an ounce of fat on their body, think twice before letting jealousy or judgement get the better of you.
Instead, maybe consider how lucky you are that the hard chair or bench you're sitting on is far more uncomfortable for them...