According to Gen-Z, Millennials are just old people who can't perfect a middle part and have a weird obsession with Harry Potter. As a 26 year old, I may as well be dead to them. In fact, I find myself doing a lot of "old people things", like getting excited about new socks, and unironically listening to the oldies station on Spotify.
It's true, a lot of elder millennials are slowly approaching middle-age. But we're all crawling closer and closer to the grave every day. Too dark? Sorry, that's the 2008 emo inside me coming out. Millennial probs, am I right?
U/naxxfish asked: Millennials: What was the most middle aged thing you caught youself saying recently?

​You ever say something out loud, and then immediately make the realization that you're old? Yeah, me neither.
Everyone under my age is a kid to me.
Calling a 21 year-old guy a "kid".
Started calling my coworkers kiddo (they're 19, I'm 30), realized I'm too old for this job.
Relatable.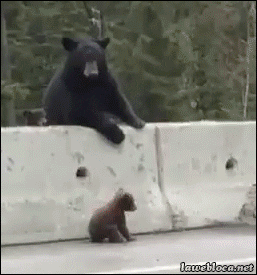 bear cub GIF
Giphy
I dislike bar and grill places, they're far too loud
I like to plan my errands starting with the furthest place so everything else is on the way home
I have a preferred tax preparer
I have a preferred mechanic
I have more than one measuring tape— one for upstairs and one for downstairs and I complain when my family doesn't put them back where they belong
I feel a strong urge to feed younger adults and make sure they're doing okay. Wife has assured me that I have "mama bear" energy and requested that I "stop adopting every young adult that looks slightly stressed"
Awkward....
I was eating lunch with a coworker last week and she was complaining about the weird clothes her parents wore in high school. Jincos, wallet chains like 4 ft long, some other stuff, but as I'm listening to her I realize that she's describing my high school experience so I ask her, how old are your parents?
"Ugh they're 40!"
....I'm 37, turning 38 in two weeks.
After I told her that we both got really quiet and changed the subject.
Someone, please help me. I'm not ready for this.
​Millennial problems call for millennial solutions. Because we have back problems too.
Kids can't relate.
Had a riveting conversation with some friends about the best office chairs for lumbar support.
I was in the car with an old friend recently and we were just chatting about various things. I turned to him and said "could you imagine some poor kid if they were in the backseat listening to this conversation?"
We were talking about how we love when we find cities that don't have metered parking in their downtown area.
​Sober or just sleepy?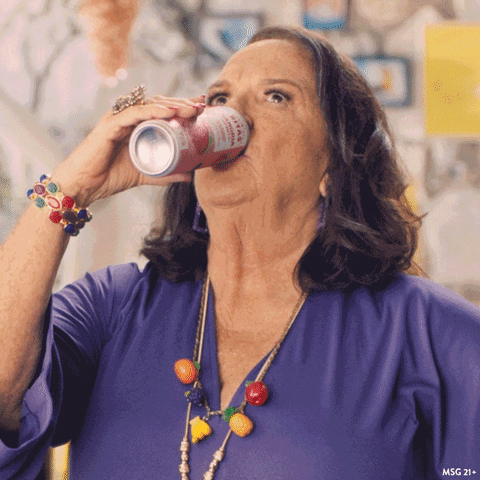 drinks drinking GIF by RITAS
Giphy
My housemate: you want a drink?
Me: Nah, man. I haven't had a drink in... six months maybe? More?
My housemate: You stopped drinking?
Me: I'm not SOBER or anything, it's just that alcohol makes me sleepy.
Seems like back pain is a universal struggle.
"No, I'm okay. It just takes my back a little while to loosen up in the morning."
I'm going to pass on some wisdom from 50. Exercise your core. I had a bad back for decades. If I'd start doing crunches the pain would go away and I was more limber. The best shape I was in was at 45. I ended up in brain rehab for 4 months. Since they can't really do anything for the brain but test if you're getting better, I spent my mornings in a balance class and core class. That 1.5 hrs 4 days a week was the best thing to ever happen. 5 years later I've lost most of the gains but when things feel bad I start to exercise my core.

Use it or lose it. Being stiff and sore at any age sucks. It doesn't take long to do some crunches once a day before getting out of bed but the results are amazing.
And, invest in massages. I spent thousands in a couple months after years of abusing my body. The difference was worth every penny. I thought my elbows were shot. Nope, mostly upper back tension.
​Good advice!
In a conversation with a friend "I managed to find a really good knife block recently..."
If you value your knives, don't use a block. It will ruin the edges of your knives. Instead buy a magnetic knife strip.
Body aches and deals on mundane household items. That pretty much sums up millennials. #adulting, right?
Mr. Moneybags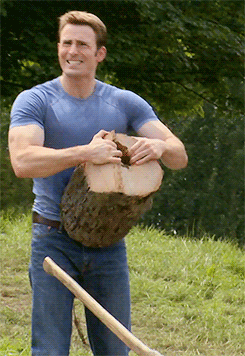 captain america lumber GIF
Giphy
While at Home Depot: "oh yeah that's some good lumber".
Wow, check out Mr. Moneybags here, buying lumber (at these prices)
​Every. Single. Day.
I slept wrong and haven't been able to turn my head for three days.
I slept wrong a week ago and theres still a kink in my neck.
​Not the dad groan!
That classic "dad groan" when standing up.
I like to exaggerate it so it sounds like I'm making a joke rather than actually struggling.
That's how it starts, exaggerating to be a little funny. Really just to entertain yourself. Then it becomes habit and you don't know when it actually became real, but now it feels like you need to shift a mountain just to get up. And you've gotta get up, because something always needs doing.

Millennial culture is rooted in being "relatable". So it's no surprise that most Millennials experience similar problems. Hey, more to meme about, right?
Take care of your backs, fellow Millennials.
Keep reading...
Show less
The phrase "OK Boomer" was added in the official record of the Supreme Court of the United States.
How?
Chief Justice John Roberts himself invoked the popular refrain—a phrase often used in internet memes to describe out of touch older adults.
Chalk it up as a big win for internet meme culture, and a sign that Latin's dominance in the courts just isn't what it used to be.
OK Boomer is a catchy, efficient way for younger generations—particularly Millennials and Gen Z—to criticize the older Baby Boomer generation's propensity to criticize them over matters that the older generation don't fully understand.
It began as a phrase that arose with a few isolated uses on 4chan and Reddit back in 2015 and 2017.
But it really took off in 2019 when this song was made, pulling over 100,000 downloads in its first month on Spotify.
The song was then used in a TON of TikTok posts over the course of 2019.
And the refrain still makes the rounds on Twitter and Instagram when people feel the need to acknowledge frustrations of the generational gap.
What even are these hours??? #okboomer https://t.co/rVWHkzOZiZ

— Alexis Scheer (@Alexis Scheer)1579115824.0
The Oscars are #okboomer at its PEAK

— Jacob "Double Trouble" Tobia (@Jacob "Double Trouble" Tobia)1578988850.0
Funny TikTok rage videos are one thing, but being uttered in the hallowed halls of the highest court in the United States of America is a whole other can of worms.
The moment occurred in one of the earliest sessions of oral arguments of 2020, during consideration of Babb v. Wilkie.
The case concerns Noris Babb, a pharmacist with the Department of Veterans Affairs. She claims that she was denied promotions based on her age and gender. If true, that would mean the Age Discrimination in Employment Act was violated.
The meme-fueled exchange came as Chief Justice John Roberts was ironing out whether simply saying something negative about someone's age could count as "age discrimination."
In the moment, which the transcripts captured, Roberts called on the most relatable phrase around right now.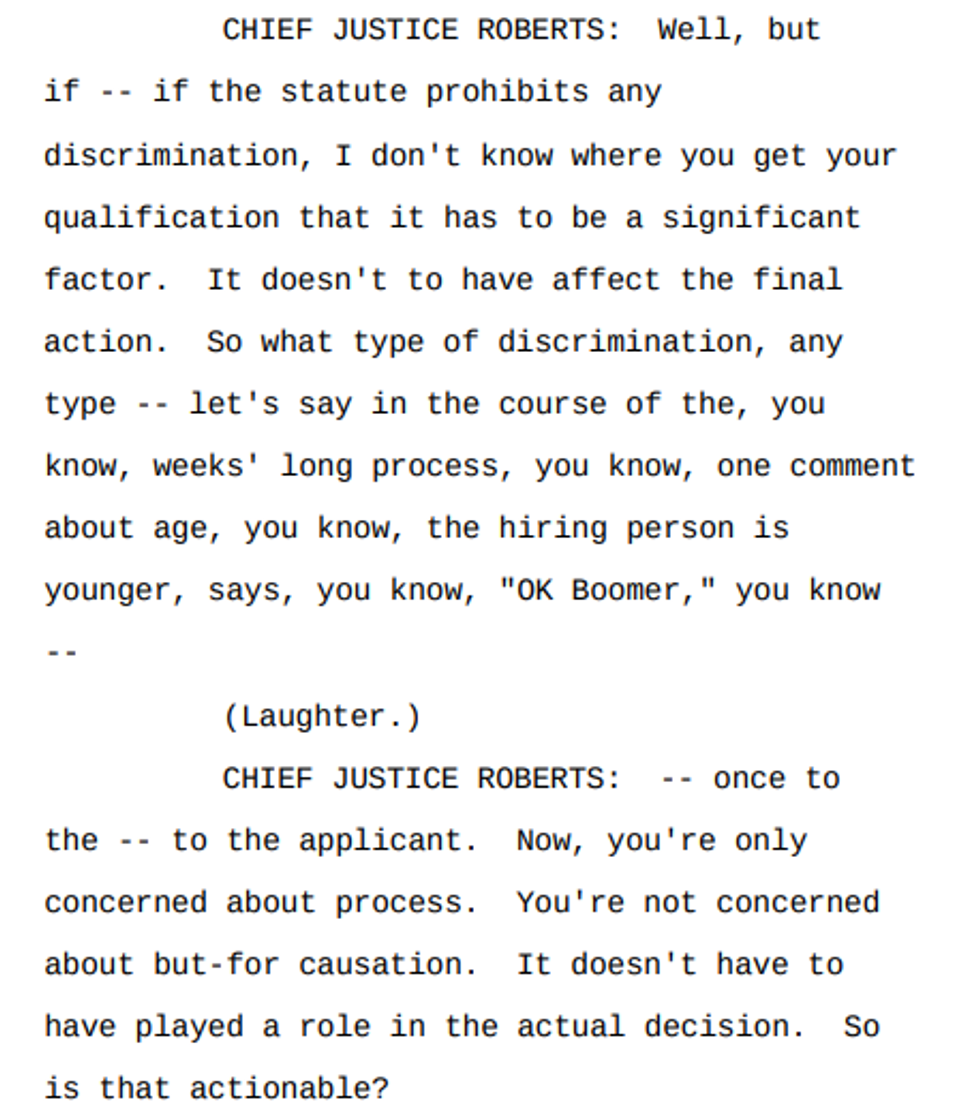 Argument Transcripts/supremecourt.gov
Not surprisingly, people are a bit taken aback that the meme has left the boundaries of the internet.
@beatmastermatt https://t.co/LHReZ6Jtbz

— Cian Séarlas Mac Taidc Ó Muircheartaigh (@Cian Séarlas Mac Taidc Ó Muircheartaigh)1579180984.0
Though believe it or not, this is not the time the phrase has made its way into a solemn government proceeding.
New Zealand Parliament Member Aotearoa Chlöe Swarbrick invoked the refrain when she was interrupted during her speech about climate change in Parliament. With issues like Climate Change, corporate influence on elections, and refugee immigration dominating both informal political discussions and real governmental decision-making across the globe, tensions are extremely high.
Tensions are so high that obliged respect for the older generation appears less mandatory to the younger people inheriting those issues.
Whether that lack of obligation stems from the eroding morals of younger generations "these days" or a novel sense of urgency in the face of modern chaos is unclear.
But it is clear that "OK Boomer" indicates something much more important than just dubbed videos on the internet.
Keep reading...
Show less
The world is on fire. Literally. Civilization seems to have completely lost it's way. And every generation is looking for another to blame. And Lord there is plenty of blame to go around. The newbies... the Generation Z... have some strong opinions and thoughts for the Millennials. How could they not? The Z's have the most to lose before they've even begun.
Redditor u/joe_internet wanted to hear from all the grown' children out there about their opinions on the generation before them by asking....
Kids and teenagers of Reddit, what are some ways Millenials are already out of touch?
Want to "know" more? Never miss another big, odd, funny, or heartbreaking moment again. Sign up for the Knowable newsletter here.
Keep reading...
Show less
Blaming millennials for all of the world's ills is a popular pastime of late, but the reality is that we don't have that kind of power. If we did, we would have fixed all of the things people complain about by now.
Keep reading...
Show less
If you were born between 1985 and today, there is a good chance you never learned how to read an analog clock. (You know, the round thing with hands?)
It used to be taught in schools, but these days, schools have bigger fish to fry, and analog clocks are slowly becoming a thing of the past.
But Jimmy Kimmel, ever out to show that people have really lost their marbles in this day and age, stopped young people on the street to try and make them read analog clocks.
The results were disastrous.
Can Young People Read a Clock? youtu.be
Only one person got remotely close.
Twitter is one giant sad face reaction.
One of the young women said her teachers at University of Texas, Arlington, would be so disappointed that she hadn't read a clock like that since elementary school.
Classrooms mostly use analog clocks still, even though students can't really read them.
Basic curriculum no longer includes teaching kids how to read analog clocks, leaving it up to parents.
The simple fact is, time has left analog clocks behind.
Frankly, with so much digital technology at our disposal, it's no longer important to be able to read analog clocks. Most everything is centralized on our phones, including alarms, kitchen timers, and anything else we may used analog for in the past
Onward and upward!
Keep reading...
Show less