Living with mental illness is incredibly difficult. Nearly one in five U.S. adults live with a mental illness (52.9 million in 2020), according to the National Institute of Mental Health (NIMH).
Given that the number is so high, you'd expect the national conversation to have worked out a lot of its kinks–and you'd be right.
But this isn't to say that it's perfect.
Mental health services are in dire need of funding. Additionally, many American citizens find that access to mental health services is out of reach.
And don't get us started on all the stereotypes.
Actually, yes, why don't we get started on those?
People shared their thoughts after Redditor Accident_Gg asked the online community:
"What stereotypes about mental illness piss you off?"
"People are often surprised..."
"I have schizophrenia. Hoooooo boy. People are often surprised when they learn about my condition. But you hold down a job? You live by yourself? How could you possibly have schizophrenia?"
crash----
To which this person replied:
"The fact that people ignore that, like everything in life, it's not black or white, there are diferent grades and tonalities."
frickmanHD
"It's a rollercoaster..."
"That presenting 'symptoms' are consistent. It's a rollercoaster, a dice roll every day, limited spoons, different triggers."
toadstoolparty
To which this person replied:
"Absolutely. Some days my anxiety will be almost nonexistent, some will have it just buzzing in the background, and other days it will be so bad I'm hard pressed to go an hour without starting another spiral into panic. Sometimes it's heavily reliant on issues around me, sometimes I'll just be on edge for no apparent reason."
"I've gone months without serious anxiety episodes, then something happens and I spiral for days, a week, even a month. It doesn't have to be at a consistent level for me to know I still have anxiety."
Lunawolf424
"That all people..."
"That all people with mental illness are either crazy or violent."
EchoEquani
To which this person replied:
"Agreed. Or when a character is suddenly revealed go be 'crazy' in a thriller as a twist to make them the villain. When its revealed that the character takes medication and the music turns ominous, you know you're in for a ride."
rosewoodlan
"People with autism..."
"People with autism have magical powers."
rrickitickitavi
To which this person replied:
"Autism in movies: I am able to solve mysteries and know the origin of the universe, autism makes me a genius."
"Autism in me: Wanna talk about light aircraft?"
4d5ASCP
"It's not like..."
"That you're 'selfish' if you just want to be alone. It's not like I'm having a bad day and would rather just isolate. Nah, must be selfish! Drives me nuts."
BurghFinsFan
To which this person replied:
"And yet the minute you ask for support, you're bringing others down with your mood...can't bloody win sometimes."
Welshgirlie2
"I'm not sad all the time."
"That people with depression are sad all the time and never experience joy or that if they look happy, they're faking it. Totally false. I am depressed but I still have moments of happiness. I'm not sad all the time. It's more that my baseline is sad-ish. However, little things can still bring me joy. I'm not faking smiles."
ZipZapZapia
To which this person replied:
"Hell, my depression manifests less as sadness and more as emptiness. Like, I can fill my life cup with color, any color and it will all drain out eventually. Sometimes I have the energy to keep filling the cup and sometimes I just don't."
Reaverx218
"If you're depressed..."
"If you're depressed, just open the curtains and let SUNLIGHT in!"
Tommegunn1
To which this person replied:
"Sunlight has been proven to help with people's moods and mindsets, but it's far from the only influence on whether or not someone's depressed."
OldSoulRobinson
"That people with mental illness..."
"That people with mental illness automatically are creative and talented. It's a weird kind of fetishizing mental illness that seems gross."
santichrist
To which this person replied:
"I'm kind of envious of people that can harness their mental illness in a way. The tortured genius and all that."
"I can only be creative when I've got my depression under some control. When it's bad I'm totally useless. I can barely get out of bed, can just manage to hold down a job."
Stander1979
"That it can be solved..."
"That it can be solved/cured with medication (yes it can be a tool to help, but it will not 'fix' me)."
raccooncandy
To which this person replied:
"Yes, the idea that medication and therapy can and will fix everything. Not quite true, even though one or both can help with something."
IfThisIsToEndInFire
As you can see, while the national conversation on mental illness has improved significantly in the last few decades, there is still much work to do!
Have some frustrations of your own? Feel free to share them with us in the comments below!
If you or someone you know is struggling, you can contact the National Suicide Prevention Lifeline at 1-800-273-TALK (8255).
To find help outside the United States, the International Association for Suicide Prevention has resources available at https://www.iasp.info/resources/Crisis_Centres/
Want to "know" more?

Sign up for the Knowable newsletter here.
Never miss another big, odd, funny, or heartbreaking moment again.
Keep reading...
Show less
Living with depression is incredibly difficult.
It's made all the more difficult when people share unsolicited advice.
This isn't to say that others don't mean well–they often do–but they may sometimes lack the foresight or tact required for conversations about mental illness.
It's a lot easier to play armchair psychologist than actually learn a thing or two about what life is like for depression sufferers.
That's why a lot of people prefer to live with the disease silently; they'd rather not hear other people's callous remarks and prefer to be spared their judgment.
We heard about bad advice in action after Redditor nekrozis666 asked the online community:
"People who suffer from depression, what was the worse advice you've gotten?"
"Just stop..."
"Just stop thinking negatively. Just be happy. Just get some exercise. Just eat healthier. I am so sick of the 'just do this' advice. Like yeah, those things MIGHT help, but all of them are impossible when I'm struggling to even change my clothes, take a shower, cook actual meals, or clean my house everyday."
MissAnthropy612
Oh, if only it were that easy!
How the hell can you get anything done when it's a hassle to even get out of bed in the mornings?
"It's kind of the thing..."
"'Do things you like.'"
"It's kind of the thing....you can do them but you don't like doing them anymore. You're emotionally flat and exhausted and frankly it's even worse to go through the motions of a thing you used to love."
Kay_Elle
Losing pleasure in things you enjoy is so frustrating.
You can't just "do things you like" when none of it brings you any joy and feels more like an imposition.
"Thanks..."
"'Think about people who have it worse.' Thanks, now I'm depressed and feeling guilty about it."
ipakoopapi
Your feelings are always valid no matter how many idiots you're surrounded by.
"Ditch your meds..."
"Ditch your meds and do acid a few times, it'll fix everything."
Bagospearen
Psychedelics can be massively helpful in the right setting at the right time, but a bad trip can equally be so traumatizing it leaves you recovering for months.
They're a catalyst for introspection and change, not a cure on their own.
"My dad told me..."
"My dad told me to have kids, which makes me wonder about him."
illmade
Perhaps it simply means he became a happier man after having you—but this is an excellent example of advice that should not be "one size fits all."
"Why, that's brilliant."
"'You should try to be more positive!'"
"Why, that's brilliant. I had never considered the idea that I could just be more positive and poof, everything would be better. But this advice did get me to realize that I am responsible for my own wellbeing. I can ask for help but ultimately, it's on me to work on my issues."
iamalext
Good to hear that this advice served as a catalyst to that realization—as bad as that advice was.
"Gee, thanks!"
"'At least you're not in a 3rd world country.' Gee, thanks! Can I go take my antidepressants now?"
ok_ad748s_alt
It really says a lot about someone when they bring up less developed countries to make their careless points.
"I was told..."
"I was told to pray the depression away by my therapist."
Significant_Venison
Sounds like you need a new therapist.
Immediately.
"The worst advice..."
"The worst advice was: If you have time for depression, you have nothing to do. Get more work, clean your house; in our youth we worked 6 days a week and helped our parents on weekends."
SignalAds610
While there are certainly people out there who do well on comparatively full schedules, this doesn't hold true for a lot of people out there—and still does nothing to address the root cause of depression.
"My dad told me..."
"My dad told me if I prayed, God would take it away along with my lupus and other crippling health issues."
htkpe
Yeah, dad... it doesn't work that way.
But nice try, though?
Not.
As you can see, none of these pieces of advice actually help anyone.
Think before you speak—especially if you're not a trained professional.
Have some stories of your own? Feel free to tell us more in the comments below!
Want to "know" more?

Sign up for the Knowable newsletter here.
Never miss another big, odd, funny, or heartbreaking moment again.
Keep reading...
Show less
Therapists can be hit or miss. Someone told me once that finding the right therapist is like dating--you have to find one that you really vibe with. This is so you don't end up with one you're uncomfortable with, like when I had an eighty-year-old therapist who told me about her sex life (true story).
There are therapists out there that will just give the most terrible advice. Goes to show you how important it is to find one that is unbiased, empathetic, and non-judgemental.
Ashiechh asked: What is the worst thing that a therapist has ever told you?

It always sucks when you have a therapist who truly does not understand you, and doesn't even try to.
Not an appropriate response.​
When I told her I was suicidal, she said, "That is selfish. You're punishing your family."
God this is such a common thing people say to people considering suicide, and I really think they consider it to be a statement of value. I don't get it.
Well that's weirdly sexist.​

michelle pfeiffer why dont you want kids GIF by mother!
Giphy
That I was mentally ill because I didn't want children. Like that I had a totally separate, distinct mental illness from the MDD I was there for, because I didn't want or like children.
She spent a long time trying to "cure" me of it.
​At least she was a good fit for you!
My therapist made fun of me when I told her I thought I was schizophrenic. I was absolutely shocked. But then she explained what schizophrenia was and that she was pretty sure I didn't have it. Gotta say, it was in a period in which I thought I was going crazy. Surprisingly enough, her no-nonsense and direct approach was something that appealed to me. After 20 sessions all was well and she was right all along: I suffered from hypochrondiasis. It's when you think you're suffering from all kinds of things.
My therapist was absolutely the best fit for me.
Terrible advice.
I was sixteen, my parents had mental issues and I was suffering a lot. She told me that if I couldn't handle it I should quit my studies and left my home. I had to remind her that in our country you can't work if you are under eighteen, and what a terrible idea was stop studying. I left and never came back.
​When a therapist misguides a patient, it can end up being super traumatizing. And it's sad how often this happens.
Not a good intro to therapy.​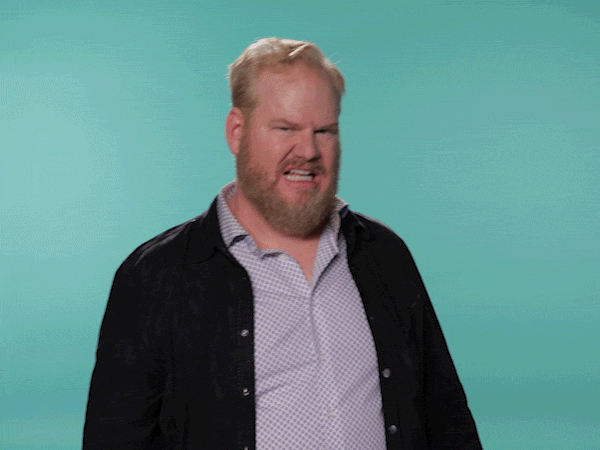 Zzz Ok GIF by Jim Gaffigan
Giphy
It wasn't so much what he said, more just his demeanor and body language.
He yawned through most of the session and kept looking at the clock next to me every couple of minutes. He just gave off an air of absolute disinterest and boredom.
After resisting going to therapy for years and basically being urged to go by friends, having this as my first interaction with a therapist was a major letdown.
​I'm sorry, WHAT?
Me: Acne. Bad teeth. Puberty. Tons of Insecurities. Extreme shyness. Depression.
Therapist: I think the reason why you're 18 and don't have a girlfriend yet is because you're gay.
Dude.
This is horrifying.
A therapist encouraged the Attachment Therapy I was undergoing. I only recently was made aware that sh!t was f**ked up. I actually got that realization from an AskReddit post that was "What is the darkest internet Rabbit Hole you've gone down?"
https://en.m.wikipedia.org/wiki/Attachment_therapy <- if you want a dark internet Rabbit Hole.
For me, they called it "RAD Time" because "RAD" stood for Reactive Attachment Disorder. It still f*cks with me. I just thought it was a normal part of foster care.
I talked to my therapist about it and they told me that I "wasn't trying to get better" and "if you could just be good, and fun to be around, maybe someone would want to keep you." I recently learned that "Respectful, Responsible, Fun to be around" is pretty much the slogan for this pseudo-scientific abuse.
The PTSD still disrupts my life, but I am proud to say that in my adult life, not living under the choices of the overworked and well-meaning but misinformed turnover of social workers has changed my life for the better. I aged out of foster care. I have an organic support system now. And I am loved. I spread as much love and kindness as I can, every single f*cking day.
​Not having a good therapist can lead to some major trust issues, not just in life, but in mental health care in general.
Ok, this is incredibly illegal.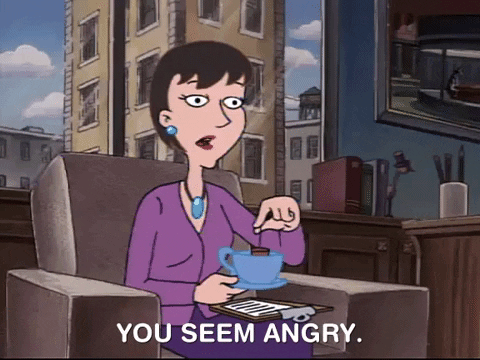 Nicksplat Therapy GIF by Hey Arnold
Giphy
I have a lot of problems mainly trust issues so I went to therapy for it.
Had to change therapists like 4 times because apparently, they all believe patient confidentiality is a rule that they don't have to follow.
Finally found one that treated it like it was supposed to be treated or so I thought.
She came to a school play I was in and I didn't think anything of it until I saw her social media post going into detail about what I was in therapy for and some sappy bs about how she was glad I overcame it all, how did I find this social media post you may ask, why it was on the front page of the school website because she tagged the school in it and the school decided to put it on the front page of their website for everyone to see.
​This is messed up.
"I am not able to continue seeing you anymore because your mother thinks I am helping you too much."
She was my favorite therapist too and still to this day am upset at my dysfunctional mother for making me stop seeing her.
A therapist should be someone you trust. And to anyone who read this and is now concerned about finding a therapist they can trust, just know that most of the ones out there are professional, and truly care about their patients. For every bad apple, there are five good ones.
And if one is rubbing you the wrong way, there is no shame in leaving. You deserve the best.
Keep reading...
Show less
Sometimes the ones that smile most are the ones who are secretly hurting. It's human nature to want to hide your struggles from your loved ones, so you can appear strong. But there are ways that the sadness creeps through. Here are the warning signs of one who is silently struggling.
u/Chicksunny asked: What are signs that someone is secretly unhappy?
Keep reading...
Show less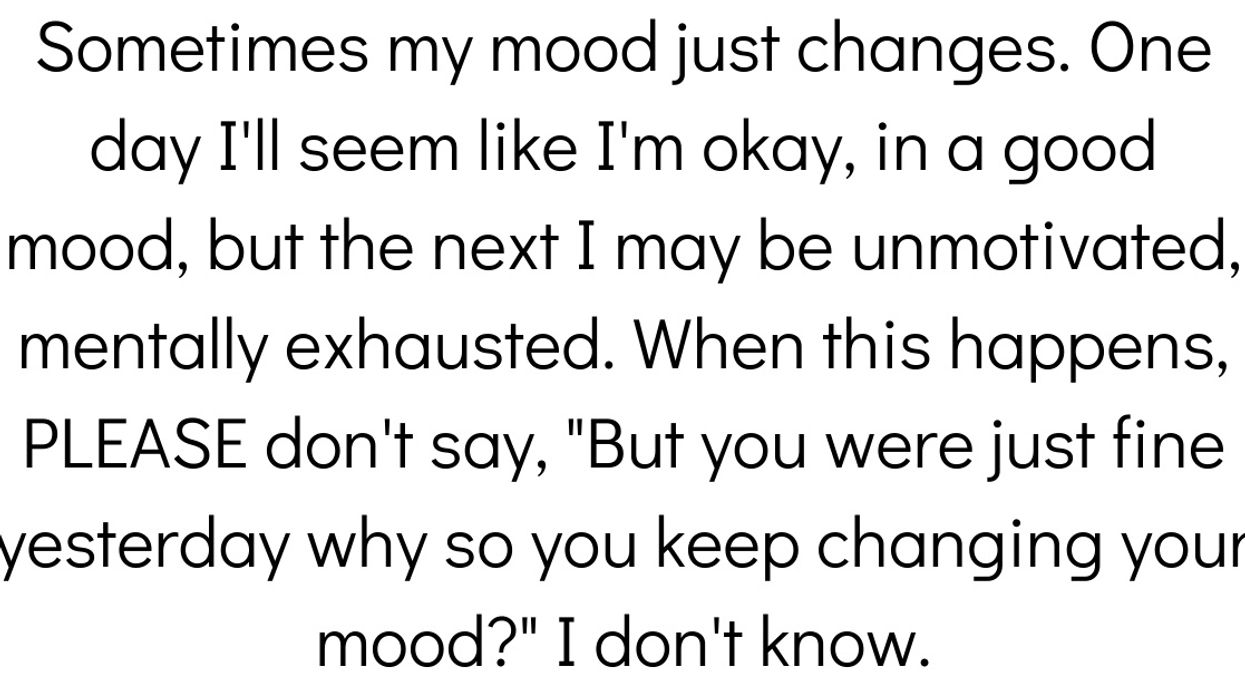 *The following article contains discussion of suicide/self-harm.
Depression is more than feeling sad. Though it is a common mental health illness, many people with depression feel like they are misunderstood. It can be hard for someone to express themselves, and someone suffering from mental illness may even feel uncomfortable telling the people closest to them how they are truly feeling.
Depression sufferers shared what it was like to be misunderstood, when Redditor u/PuppieWayne asked, "People who are going through depression, what do you wish your friends and family understand about you?"
If you or someone you know is struggling, you can contact the National Suicide Prevention Lifeline at 1-800-273-TALK (8255).

To find help outside the United States, the International Association for Suicide Prevention has resources available at https://www.iasp.info/resources/Crisis_Centres/
Keep reading...
Show less