Let's be honest: men and women are different, and even that statement is pretty diminutive of the truth.
Men and women feel things differently. They think about things differently and go through different things. Their experiences and knowledge base are different.
Sometimes, this means men and women don't understand each other very well. The best way to solve a mystery is to ask a question, but men sometimes feel nervous about doing so. They don't want to offend women by getting too personal, and they don't know how else to proceed.
That's why it's a good thing Reddit exists. Men have finally asked their questions, and women have answered!
It all started when Redditor Asking35 asked:
"Men, what is something about women you are curious about but too afraid to ask?"
Perfect Nest
"What's with all the pillows?"
– Canucker5000
"They make this glorious nest so I can sleep on my side without my hips tightening overnight, support behind my back and shoulders, support against my boobs, good positioning for my arms and legs, etc..."
"It's wonderfully comfy and cozy."
– ISwearIUsedToBeSmart
Health Is Hard
"Why do you steal my food"
– SleepingAddict21
"You left it unguarded lol"
– Blondy85019
""I'll have the 'My wife's not hungry". It comes with French fries, onion rings, and chicken nuggets."
– warda8825
"omg I've been waiting for the opportunity to answer this!"
"I don't know about other women, but for me it's because my husband isn't as health conscious about what he eats as I am. And I know that doesn't make sense at first but hear me out..."
"I don't have the same metabolism as my husband and have to monitor what I eat not to gain weight, which I don't like doing cuz it makes my back hurt. The problem is, my husband constantly brings home junk food or take out. He'll always ask if I want something from taco bell or Wendys or something and I'll say no because I genuinely don't want him to bring me any cuz I'm trying to be healthy. But it's always wishful thinking because as soon as he comes home and I catch a whiff of those McDonald's fries I literally can't resist eating some. Or when we're on the couch and he's munching on a cheesy taco, my salad start to look less appetizing and I find myself just staring at his food."
"This never happened when I lived alone because I would just buy healthy groceries so there wouldn't be any junk food at home tempting me with their seductive amazingness. And when I eat out alone I just order something healthy and there's nobody there tempting me with their delicious plate of nachos."
"So yeah to sum it up it's basically just me wishing to eat healthy but then not having any self control when my partner indulges in junk food in front of me."
"Any guys out there, if you want to test if your girl is doing the same thing, try eating healthier and see if she tries to steal your bowl of brown rice with veggies the same as she steels your fries. If she has no problem leaving your food alone when you eat healthier, then maybe stop eating junk food in front of her lol. Or continue, but just expect that she is not going to want to order whole meal but is going to have trouble resisting a couple fries when the smell hits her."
– koolaid-girl-40
Confidence Is Key
"Do you actually like it when a man approaches you with the intention of asking you on a date? I don't mean catcalling and that sort of weird sh*t, just being genuine and straightforward."
– PastOrdinary
"Depends on the situation. And talk to/get to know me first."
"Also, if I say "no" don't persist."
– mercfan3
"Depends a little on how. If it's someone I've already met a couple of times, like a colleague/fellow student or friend of a friend, I don't mind if he is forward and asks me out - that confidence is attractive, and something I'd envy him, lol."
"If its someone I don't know or just met I prefer if he gives me his contact information rather than asking for mine. I'll most likely say no if it is the latter."
"Something simple like, "Hey, I really enjoyed talking to you and would like to go out sometime to get to know you better. Here's my number". That puts me less on the spot and if he's not my type there won't be the awkwardness of immediate rejection."
"But that's just me."
– Mugwumpen
Be Honest
"Do you admire a guy after he chooses to be vulnerable and bare it all in front of you?"
– awara_bakchod
"Yes. Personally, I have a hard time opening up and just talking about my feelings in general. Whenever my husband does, it makes me feel like I'm doing something right."
– asiazoldyck
Sending A Message
"Why do they all put their hand on their man's stomach for photos?"
– RojoandWhite
"We want to make sure whomever is looking at the pic to know this is my romantic partner, not my friend."
– KathTurner
"Mine, that's why."
– Jelly-Unhappy
Monthly Visitor
"Is there a calendar function to the menstrual cycle that you guys have memorized? Like does it happen some time on X number week of the month or is it much more systematic and occurs every 30/31 days?"
– TheGamingNerd80085
"First of all, the period is the first 5-7 days of the menstrual cycle. The menstrual cycle is 28-35 days long."
"Everyone is different. Some people it's every 28 days on the dot exactly, other people it's "oh it'll happen sometime this week" and some people it can vary massively. The average is every 28 days but a normal (normal meaning not to be concerned about) is 28-35 days. And then some people do not have a regular cycle, I myself have had it go from 32 - 52 days in the last year."
"Your period happens 12-14 days after you ovulate, which happens on day 12-14 in a 28 day menstrual cycle. The time in between is called the luteal phase. Then your period starts, and the cycle starts over on day 1."
– anchordwn
Girls Just Wanna Have Fun
"Hmm, well I've always wondered why women need an entire Sephora store's worth of makeup just to go to the grocery store. But I'm pretty sure if I ask that question out loud, I'll get hit with a mascara wand. So I'll just keep wondering in silence."
– Extension-Release558
"I'll gladly answer this without throwing anything at you!😂 Make-up is fun; it really is that simple for a lot of us. That's along with wanting to look our best, which in turn makes us feel our best."
– Maleficent_Tie4767
I Don't Get Cold...Sort Of
"How are y'all not freezing when you wear dresses to the club in winter"
– adz568
"We are. We're just tougher than men ;)"
– bigkitty17
"It's not that we aren't cold most times, it's that we are taught by society in general that we have to ignore our own comfort for other people."
– tweetybirdlover
It's Mine Now
"Why do you take our hoodies and never give them back?"
– HumpieDouglas
"Because they smell good and they're comfy :)"
– SelphiesSmile
Everyone's Different
"what part of the male body are you attracted to"
– Tonton1605
"Hands that are well kept and groomed finger nails, nice eyebrows and eyes"
– P0pCandie
"I personally like a nicely trimmed beard. Scraggly beards look horrible IMO."
– kaydaugherty423
"Biceps."
– the-Lady-Lazarus
Hear Me Coming
"Do y'all ever wear heels just to hear the clip-clopping of them on the pavement like you're the main character in a movie? Because that's what I'd do if I wore heels, and I wish to know if there's a woman out there whose brain is on my wavelength or if this is just me."
– VoidChickenFan
"Yup. but the feeling is stronger when walking in a fancy building"
– RominaRaBer
"I choose my heels by a) how they look b) how they sound. If they are quiet, I don't usually get them."
– notgonnasext
Exactly! What's the point of quiet heels?
Thanks to the ladies of Reddit for sharing their responses to some of these Redditor's questions.
Do you have anything to add? Let us know in the comments below.
Oh, the things people say.
Sometimes you wonder if people have the capability to think before they speak.
It's an especially thorny issue in relationships.
Redditor Human02211979 wanted men to share about the things they're over women saying, so they asked:
"What's a phrase men hate hearing from women?"
I don't dabble with the ladies.
I feel like I'm about to be glad about that.
Thoughts?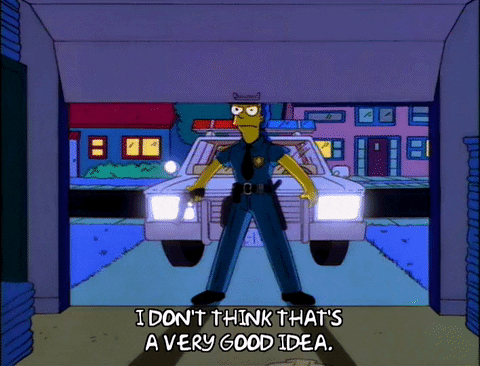 season 6 episode 24 GIF
Giphy
"'Do you know why I pulled you over?'"
WHEENC
"It depends on how long you were following me."
ersomething
Just Pick!
"The food thing."
"'I'm not hungry or you pick... but not there not there not there not there or there.'"
"It's one of the most widely joked about relationship tropes... but it has to be one of the truest. I watched two married friends this weekend almost lose it over this lol."
HotelRwandaBeef
"Frustrating for anyone in a relationship whose partner does this. I'm a woman and my male fiancée can't make a decision about food to save his life, almost literally. If you put him in a room with his 2 favorite foods and told him he can't eat until he chooses one, he would starve to death. It makes me freaking crazy."
forestfairygremlin
Not Good Enough
"'They couldn't handle me.'"
"Relationships are about building each other up, not constantly having to deal with the other person's attitude or poor behavior/mental health. This is not as much of a flex as a lot of people think it is and raises major red flags for me."
OreoKing10
"Dude this is so true, God *amn its true. These type of girls who say that are ONLY trouble and have no insight to why they act like they do. Its mental."
TheZwoop
"nothing"
"'How can you not think anything, you must be hiding something.'"
SuvenPan
"I mean sometimes it's nothing but most of the time 'nothing' is just a random situation that makes no sense that I'm thinking of in my mind. I don't know why I'm trying to think which animal would be the best drift racer and I don't know where to start explaining the thought process behind it or how I even got there."
ThePowerPoint
Say Nothing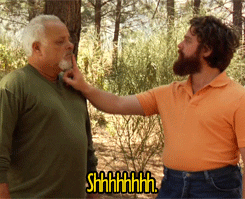 quiet tim and eric GIF
Giphy
"'Do you like my friend?' Because it always ends up in an argument either way."
nothinglasts21
Oh that is a dangerous setup.
It's a Trap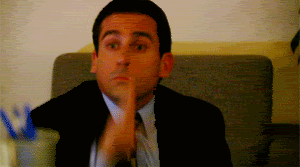 the office no GIF
Giphy
"'Tell me what you are thinking. Do I look fat? Be honest.'"
illini02"
"'As a modern woman, you do not need a man to validate your self-image. Take a look in the mirror and tell yourself whether or not you look fat.'"
Jedi_Master_Baggins
Start Over
"Are you even listening to me, and I think to myself what a weird way to start a conversation."
bigfish3636
"I sometimes forget that whenever my boyfriend is doing something like reading the paper, I have to get his attention BEFORE I start talking. Often ends in me talking for a minute before noticing an all too familiar blank stare on his face which prompts the question 'did you get any of that?' and then he repeats the last three words in an unsure cadence. Then I start from the beginning, lol."
shadythrowaway9
Nonsense
"'How are you still single, you're a great guy?' Hear it a bunch from some women friends of mine. I always just brush it off but kinda stings a bit more each time."
AverageJames
"I lived in a big house with lots of roommates. We had this big vent one night. We were going to go bar hopping but all the girls vented about how often they were bothered and hit on at bars. How they needed to go in groups to feel safe. And they never could go to just have fun with each other."
"2 weeks later I mentioned how frustrating dating can be at group dinner. There was a communal laugh about how easy it was. 'Literally just go to any bar.'"
DigNitty
Not my Owner
"Thankfully my current girlfriend doesn't do this but don't ever say you 'trained' your boyfriend or even friend to do something. Friendships and relationships are a great way to have a different perspective and take things on in different ways. To say you trained your friend or boyfriend is incredibly dehumanizing and makes you seem incredibly narcissistic and manipulative. Plus, you didn't 'train' your boyfriend to use conditioner, you just made him realize that even though he doesn't think it's significant in his value system, it isn't worth the fact you keep bugging him about it."
DuncanRobinson4MVP
Oh Lord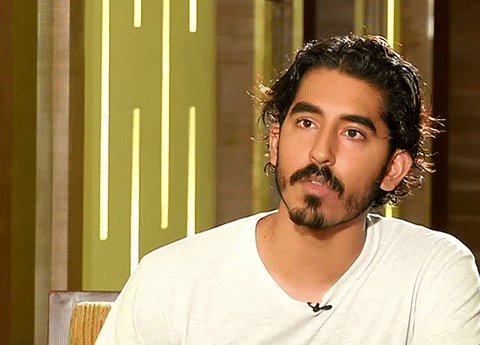 Come On Man GIF by Identity
Giphy
"'I was thinking...'"
"Whenever my wife says that means I'm gonna be doing something that I don't want to."
Revolutionary-Rip-40
"And it's always 'I was thinking we should...' There's no WE here, just come out and tell me what I will be doing."
BusterOfBuyMoria
Know your warning signs gents...
Anything else anyone would like to add? Let us know in the comments below.
Men and women.
What a conundrum.
Or mess, whatever description makes more sense.
I don't believe this battle of wills and thoughts will be answered in this lifetime.
But maybe some headway can be made with a few honest thoughts.
Some guys out there really want to "get it," ladies.
And by "get it," they mean answers to questions and logic that escapes them.
So how can you help?
Redditor GrouchyResolution974 wanted to know what the boys can't quite seem to grasp about the ladies, so they asked:
"Men of Reddit, what's one thing you will never understand about women?"
Thankfully, I like boys, but's it's a fascinating topic. I'm listening.
Follicle Issues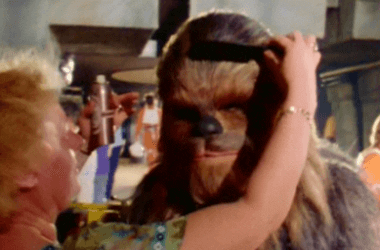 Giphy
"Based on the amount of hair I have seen in the bathroom, and that I somehow still keep finding in my clothes/bu**crack, how do you still have so much hair on your head?"
shartnado3
mark your territory?
"Are you planting hair ties and bobby pins everywhere to mark your territory?"
"This actually came up in a previous relationship when my girlfriend (at the time) found a 'foreign' bobby pin in one of the bathroom drawers, and freaked out about it until I casually explained that she is in fact not the first girlfriend I ever had and that I don't go through and scrub every square inch of my apartment after a breakup."
onamonapizza
Chaotic Sizes
"Why are women clothing sizes all over the place? One store a size 4 could be a 9 at a different store."
Zihark53
"We don't get it either, and we don't like it. The fashion industry refuses to standardize sizes, make bras for well endowed women at a reasonable price, or put useable pockets on our clothing. It's freaking MADDENING."
TattooedWenchkin
"This is a topic most of us rant about at LEAST twice a month, if not every time we go clothes shopping. My best friend says women's sizing depends on your horoscope and your immediate proximity to a chicken."
queenlesbian99
Why so Small?
"Why are their pockets so small? Who started this?"
GBgabe13
"Pockets went away because 20th century fashion silhouettes were too slim for pockets, cost of installing pockets makes manufacturers not include them in designs, and women's clothing is made of weaker fabrics that aren't suitable for pockets. The purse industry thing is a myth. https://m.youtube.com/watch?v=W2zSSE9pgC8"
butter_milk
Chatter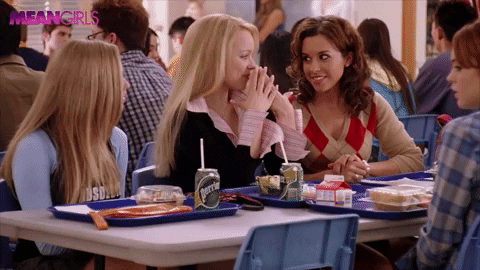 Mean Girls Gossip GIF by Paramount Movies
Giphy
"Starting a conversation, then continuing the conversation after walking into another room where you can't be heard."
therealfrankpenny
Women have super sonic hearing, it's a gift.
Bruh!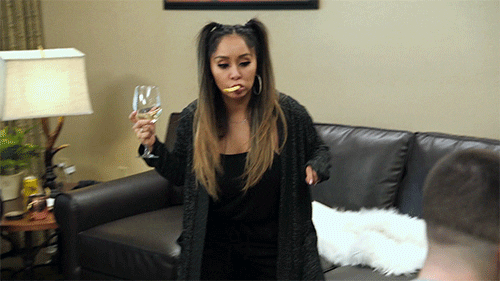 Jersey Shore Dancing GIF by Jersey Shore Family Vacation
Giphy
"I'm going to McDonalds, want anything? No. *Proceeds to eat all of my fries, bruh."
california-whiskey
"'I'll just have some of yours.'"
"No I want all of mine, that's the point. I'll just get 2 and finish yours."
Idontdanceforfun
0 to 100!!
"How a woman can instantly tap into the rage (with 0 energy loss) they experienced from an argument we had 2 years ago, and I don't even remember it happening."
whatchlookinat
"It's because of the implications of the past rage. I think women tend to connect behaviors into a pattern more, rightly or wrongly. So X things is seen as a warning sign for something negative."
"Something happen twice is a pattern of behavior that indicates negative thing. I think men tend to view each incident as an isolated event. I don't think either one is right or wrong. I think you need both kinds of thinkers in a social group. A lot of women just tend to lean one way and a lot of men the other."
jittery_raccoon
Location?
"Where do you want to eat?!"
WhenAllElseFail
"As a girl, I absolutely hate having to choose. I will never turn down a place when my husband picks. If I actually want something I will tell him. It should be simple. I get stuck making dinner at home most days and make those decisions- don't make me also figure out food out of the house too."
nickygirl19
"Frankly this is a fair take that I've never considered."
flaming_carrot12
Hats off y'all...
"Why the f**k you would ever want to be pregnant. I watched my wife push out two kids with no drugs, and y'all have my undying respect. No freaking way I'd do that dude. Courage is defined as a woman who intentionally get pregnant, knowing what that actually entails and all the terrifying risks associated with it. Hats off y'all."
ToastFromTexas
Bad Company
"Toxic Positivity. Why are you always hang around people you don't like and pretend to be nice to them."
Way_2_Go_Donny
"It's not necessarily a good habit for sure, but women's networks rely upon collaboration so if you burn bridges, women can do a lot of damage to you socially with a bit of well placed gossip. Sadly. Women's weapons are psychological devices, vs mens which may be more overtly aggressive."
Dry_Representative_9
Googley Eyes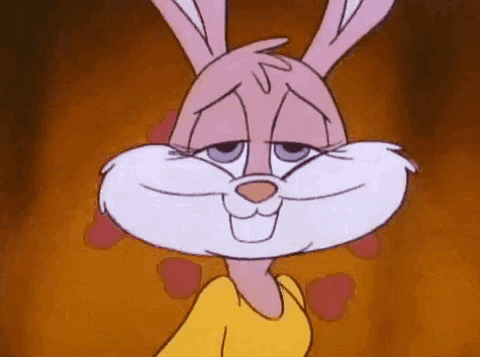 Want You Love GIF by NICOLE DADDONA
Giphy
"How they can look at men and find them attractive. I'm an overweight turd and somehow I've managed to find one that finds me attractive."
mrtouchybum
We thank these ladies for answering these questions so candidly, in hopes of catching some of the men up to speed.
Do you have any burning questions or things you'd like to answer? Let us know in the comments.
Figuring out the mind of a woman is a fascinating topic.
How do women tick?
They are smarter than men, for sure.
But is it innate... or do they learn their special ways?
Redditor hennessyandjack wanted to know how to crack the mystery that is... woman, so they asked:
"Men of Reddit, what is something you'll never understand about women?"
I know very little about women, so I am ready to learn.
Save the limbs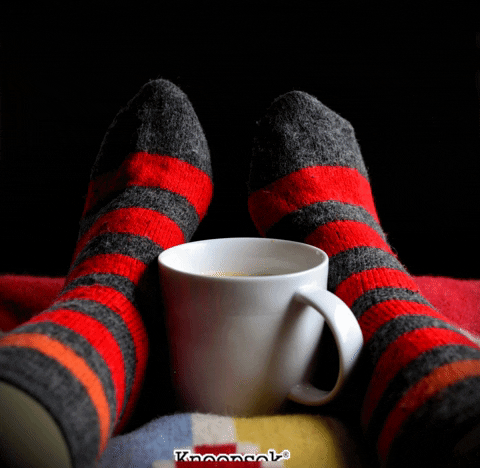 Happy Socks Coffee GIF by knoopsok
Giphy
"How are their feet always so cold?"
dammitdan57
"PLEEEEAASSEE help us find a solution to this!!!! I'm sooo over having icicles for toes!!!"
Effective-Basil-1512
Next Monday
"When I was in High school, for a week just about every single girl at that school wore a head scarf. They were everywhere. Not a single bare head to be seen. The following Monday they were gone like it never happened. I still can not wrap my head around it, 20 years later."
ALL_CAPS_VOICE
Relax
"Shower temperature. Wtf is up with this Mordor water, why must you feel pain to feel cleansed?"
darthgandalf
"That's because we're cold all the time. It's not painful, it's relaxing."
dreamofwires
"Hot water relieves all of our problems and stress. Idk lol but it's so niiiice to shower with hot water! warm water just doesn't do it anymore. it almost feels like really good sleep but you're standing and fully awake cx."
ppoopscoopp
First Sips
"Why my wife always leaves a small amount of tea or coffee in her mug. Just drink the whole thing!"
dubdrummerz
"Ohhh, I actually do this, so I will tell you why I do it, doesn't mean she has the same reasons for it. Nothing hits you better than that first sip of coffee or tea when it is at the right temperature."
"I don't drink it fast, so sometimes it gets cold or it's not the right temperature anymore before getting to finish the whole mug. I am trying to put less in the mug, but I don't know, it feels different, and I can't explain it. I like the feeling of the whole mug warming my fingers, especially during winter."
SnitchSandyStorm
Magic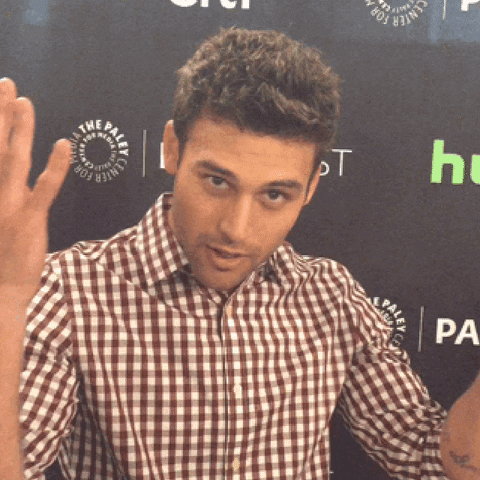 Magic GIF by The Paley Center for Media
Giphy
"How they can magically make things appear in front of them that I've spent 15 minutes looking for."
Ecstatic_Conflict621
Finding things are a gift.
Inches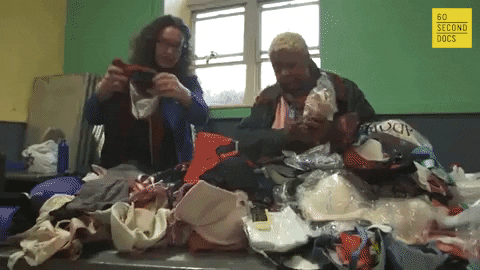 Stretch Size Up GIF by 60 Second Docs
Giphy
"Bra sizes."
LankySquash4
"The number is how many inches around the ribs are and the letter is how many inches the breast protrudes from the chest. So a 34DD (or E) would be 34 inch ribs and 5 inches of breast protrusion."
oo0Lucidity0oo
Listen
"I have a wife and two daughters who will bring up issues and problems they encounter. I still have not quite learned that they do not want a discussion about how to solve these problems."
Callmeoneofakind
"I've heard a podcaster (psychologist) say that 'sometimes listening IS the solution,' because what the person may looking for is really just a bond with another person to calm their negative feelings."
Sipyloidea
Talk to Me
"How you can talk to your mom on the phone for multiple hours every week. My dad calls me when he needs me to order something on Amazon for him and that's about it."
the_bollo
"It's something that completely depends on what kind of bond you and your parents made while growing up.
For example, while super loving, my parents never seemed to really care about the mundane things of my life so here I am 33 and I almost never talk to them on the phone because we never grew that kind of interaction together."
2M4D
"Hand bags like why are they so expensive."
Ok-Ihatetiktoc
"Men's clothing have pants that HAVE POCKETS Unlike the sh*tty women pants that I used to wear you can only fit a tic-tac in there And so bc we don't have pockets we're expected to carry around bags. But I will not. (Joking)."
the_lazybones_uwu_
"Handbags are our cars. If you have a character who wants to show off, men usually take cars, women use handbags. But not all women care about handbags that much. For me, it's about quality. Expensive brands are a waste of money. Most of them don't even have good quality."
Blondisgift
Yum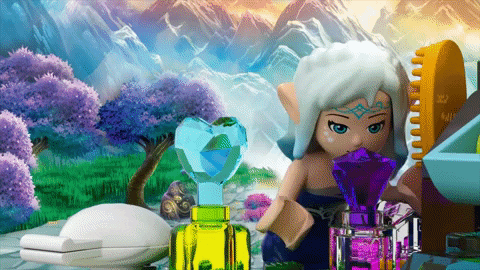 lego elves success GIF by LEGO
Giphy
"How they always smell SO GOOD ALL OF THE TIME. Like, how!?!?"s
alty_headz
Well, we've learned quite a lot here! Do you have any burning questions for the fairer sex? Let us know in the comments below.
While we all notice the way people look, the superficiality of instant attraction doesn't last forever.
More often than not, a man with a good personality becomes more attractive while men who are rude or have an attitude become less attractive, regardless of their physical appearance.
Going along with that, there are some superficial traits or actions that make any man look attractive.
For example, I really like when a guy runs one hand through his hair when he is thinking about something.
The thing is, many men don't realize these traits or actions are attractive to potential partners.
Luckily, Redditors are ready to share their opinions.
It all started when Redditor tgfree16 asked:
"Women, what are some things that make a man insanely attractive but they don't realize?"
Speak Your Mind
"Standing up for what is right, especially when his friends don't"
– BeautifulInfinite288
Paying Attention
"Attentiveness was something I noticed with my Husband right away. Little things like, I made a face of discomfort so he traded me spots when sitting in uncomfortable chairs or I had said earlier that day to no one in particular I would love a Yoohoo and he picked me one up. The thing that really made me fall for him though is he is like this with everyone. Strangers, family, friends seriously everyone. We have been together almost 10 years and married for almost 8, and he still does this so I know it's not just to win me over lol this behavior has also begun to carry over to my 4-year-old daughter who the other day notice me rubbing my lower back grimacing in pain (I'm almost 9 months pregnant) and she ran and grabbed my back massager without me realizing and started rubbing my back with it."
– bahamamama28
And Don't Say "Calm Down"
"Patience. If a guy is just calm and reassuring when sh*t hits the fan, that's insanely attractive. Also if he's teaching something and just gently aids without getting annoyed."
– miss_kimba
"It is SUCH an attraction killer to see a man become angry or frustrated with minor annoyances."
"A man who can handle circumstances calmly (addressing it when needed, showing empathy when that's the right response, or just letting it go when his attention is not needed or not likely to be productive) - whatever that circumstance is - is super attractive to me."
– itsybitsybiter
Listen Up!
"When a guy is a good listener, it's really attractive"
– saltyy_spitoon
"I know she doesn't see it, but I'm a listener par excellence."
"Wife: Are you listening to me?"
"Me: Yes."
"Wife: What did I just say?"
"Me: Are you listening to me?"
– InsaneRabbitDaddy
Adulting
"They can take care of themselves. Clean house, cook, do laundry etc. They don't have to be perfectionist but just have a grown up ability to take care of their needs."
– carolizzy81
"In other words are capable of being an adult"
– eileen404
Be Kind
"Kindness, I find men of all shapes and sizes incredibly attractive when they show kindness when they think they are not watched."
"Absently minded petting an animal, greeting a child, very small gestures that show the kindness that is within them, not because they were taught it is the right thing, but because they feel it."
– Myilana
"I remember when I went to Petsmart with my then girlfriend and now wife and I hit donate 1 dollar for pets in need. She made mention that it was sweet that I did that, but I always did that cause it's only a dollar and pets are cute. But it meant a lot to her that I did that."
– Shadow_Fox1216
The Hair Matters
"I don't think a lot of men realize just how much a good haircut can help. Obviously it's a a bit subjective, but a flattering haircut can make a massive difference."
"My partner got a bad hair cut once and although he is a handsome dude, he looked like a turnip."
– NoMrBond3
The Best Voice
"When he has that low, relaxed tone that says he's absolutely chilling. That's absolutely it."
– tif333"
"You just love deep voices. Me too. They are goddam sex in syllables.
– throwaway_messylady
Loyalty
"-When a man makes decisions, big or small. Love that. Also, something very attractive to me is when a man has had the same friend group for most of his life (and they're good people). Just a huge green flag to me that he is loyal and cares about his friendships."
– elmsa517
The Confidence To Be Nice
"Being confident enough to compliment other men without the need to say something stupid like "no homo""
"Like my boyfriend often tells our coworkers nice things, i.e : you looked nice today, I like your shoes, you have a nice smile, ect. and it's nice to see."
"Like as a woman, it hits different when another women compliments me. I'm sure it's the same for men."
– Anxious_Light_1808
"If another bloke walks past and has a nice smelling cologne I'll compliment the scent and ask what it is. Seems not all men can take a compliment."
– WokSmith
Crazy For You
"Not a woman, but something my wife shared with me after 17 years of marriage. She told me that I always have a smile on my face whenever we go to kiss each other. She said I always smile right before we kiss and it is always my genuine, happy smile. I didn't realize I did it at all until about a year ago when she shared that info."
– Chopperkene
Dads Are The Best
"When they are hanging out with their offspring being good dads. Could be as simple as holding their kid in one arm and some groceries in the other. Like I'm a lesbian, but holy sh*t do dads turn me on. I obviously have daddy issues."
– scubaordie
"Wife and I were dating, I have two boys, they were 2 and 4 at the time, they were running around and had eaten some candy, wife and I were having a conversation about something, I quickly told the kids to stop running because they were going to get sick, as soon as I said that, the 2 yr old stops by the fridge and hurls onto the floor, I scoop him up, take him to the sink, clean him up, let him loose, clean the vomit up, and never stopped the conversation the entire time. That's when she said she had fallen in love with me"
– surfdad67
Learn Something New Everyday
"Knowing a lot of cool facts about weird stuff."
– Breeblez
"The Doritos mush you get on your fingers isn't there for flavor. The creators say that it's for the "Doritos experience.""
– StayGlazzy
"Every 60 seconds, a minute passes in Africa"
– boy_with_reddit
Passion For What You Love
"When he is excited over his interests. My hubs can tell you anything about fish, like any fish at all. Sounds boring, but it's his favorite thing, and I love the way his face lights up when he talks about it."
– kwunschel316
The Roll Up The Sleeves Type
"That thing when they're wearing a button down shirt and roll up the sleeves."
– echoIalia
"Ugh YES, especially when they take the time to roll them up properly, like sir, please."
– jadakissed143
"And highly concentrated on doing something that requires them to roll up the sleeves. Physical or mental. When I got my first job I pretty much had crush on every guy when they were trying to figure out a problem."
– javalorum
"Ah f**k I only have button up shirts. I need to do some shopping."
– Over_Necessary_738
I totally concur!
Well, what other attraction-worthy traits and qualities should we add? Let us know in the comments below.