I love movies. I can't wait to go back to sitting in a theater and watching a new story unfold before my eyes. However, just because I love film doesn't mean I can't embrace and call out its flaws. There are some films that are really fantastic and entertaining but upon reflection, the story has issues. And some issues haunt you. They haunt you because the movie was so close to perfect and yet...
Redditor
u/KentuckyFriedEel
wanted to discuss the films that still haunt us, and not in a good way. They asked...
What movie plothole still bothers you to this day?
I will say here and now, and die on this hill... no Marvel film has ever had a complete script. There are plot holes you could drive a spaceship through. And yet we watch. We are enthralled and ready to fight. But seriously, when the euphoria dies down, you know, you have questions.
Where there is Smoke...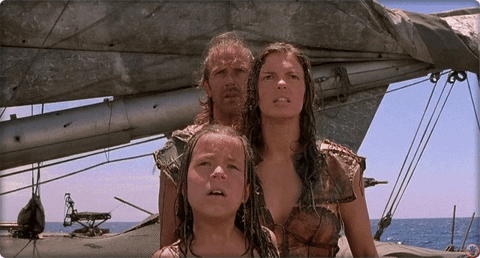 waterworld slapping GIF
Giphy
In Waterworld, paper is the most precious commodity in existence, yet there is inexplicably copious cigarette smoking.
Hey Biggie
Just watched the Bigfoot cartoon movie on Netflix. The kid says he inherited the ability to run very fast and talk to animals due to being Bigfoot's son. However, Bigfoot was originally a human scientist that was changed into Bigfoot after a science experiment went wrong. His kid was already born when this happened... so no way did he inherit powers. Bothered me more than it should for a kid's movie.
For the Money
Limitless.
You're telling me, that essentially the smartest person in the world. That took a 50k loan from some mafia, and then turned that into millions, in like a few days through some crazy investing scheme. Was unable to have the foresight, to pay back the loan shark on time.
It was explained in the movie, "He was just too focused on making money, and he forgot."
Yeah, okay. The dude remembering a random book he glanced at 20 years ago, simply forgot to pay a loan he took out a few weeks ago.
get pants?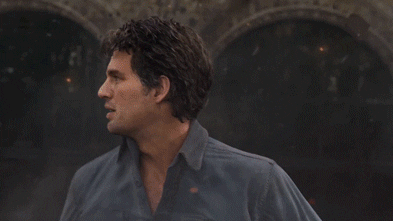 the hulk GIF
Giphy
How come the Hulk's pants always still fit down to his thighs, if he's getting big or small?
Logic Issues
Not exactly a plot hole, more like a gap in logic, but in "Minority Report" when Tom Cruise's character gets flagged for committing a future murder, PreCrime doesn't disable his permissions or security clearance. Like this organization is LITERALLY ahead of its time but they don't think to revoke his clearance???
Those are all valid points and maybe now shine light for me on reasons why I carry disdain for several of those titles. Logic really should be simple. When you're writing, things should make sense. It's like the basic rule. Anyway...
I Hate Santa
In Polar Express, the kid who almost misses the train never gets gifts from "Santa" for Christmas presumably because his parents can't afford presents, meaning either A. Santa isn't real or B. Santa hates poor people? But at the end of the movie the main kid gets the bell from Santa directly so canonically Santa said forget that kid in particular I guess. This has haunted me for decades.
Marty Sense 
Back to the Future II is one of my all time favorite movies but the entire plot doesn't make sense. Why would they need to go into the future to prevent Marty Jr. from doing the horrible thing he does? When they go back to their present it's going to undo it anyway. Why wouldn't they just wait and then try to prevent him from doing it when the time comes?
Stand Back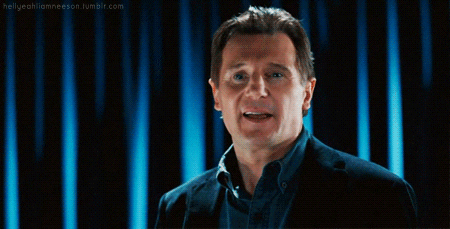 liam neeson chloe GIF
Giphy
Ras Al Ghul standing next to a microwave emitter, explaining it turns the water in pipes 100 feet away into steam, but apparently isn't strong enough to turn the water in his body into steam when he's standing 10 inches away.
Picard Knows
Picard could have left the Nexus and gone to any place at any time and he chose to go with an unarmed elderly man to fistfight a guy on a mountain minutes before a doom rocket launches. I can think of about 500,000 better strategies.
Amnesia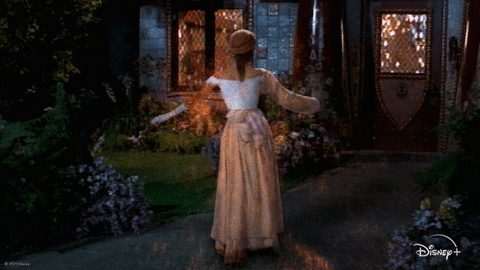 Brandy Norwood Magic GIF by Disney+
Giphy
Cinderella has always bothered me. We're supposed to believe the Prince falls in love and remembers NOTHING about this woman? No one remembers her face? Hair color? Nothing???
I knew there was something about Cinderalla I had issues with. Like, is he blind? He can't describe the love of his life? That would be a red flag for me. Or even a white one. But suspension of disbelief. It keeps us going. Happy viewing...
Want to "know" more? Never miss another big, odd, funny, or heartbreaking moment again. Sign up for the Knowable newsletter here.

Keep reading...
Show less
Have you ever experienced something that never made sense no matter how much you wracked your brain?
The unexplainable phenomenon is something many people apparently experienced when Redditor elibwell asked:

"What is the strangest thing that happened to you that you can't logically explain?"
Some examples shared by strangers on the internet included someone who was convinced seeing someone who had been deceased; a firefighter who heard a voice from someone that wasn't there; and a person who recalled a memory from childhood that according to their parents never happened.
Life is strange. Or our minds are the ultimate hoodwinkers.
What logic-defying events still haunt you today?
Ken Waved At Me
"As a child visiting my Grandma's house (My Mum's - mum), whenever I left the house I'd wave next door to Ken who was always sat in the bay window looking out at the sea. They lived right on the coast off the North Sea in Hartlepool (UK) We'd never really talk, but just a little wave before I went to get into the car."
"One time I'm leaving my Grans house, I'm in front of my Mum who's stopped at the door to talk to my Gran. So I head down the steps and towards the gate. I turn back and see Ken in the window. Big smile as usual, waving at me. I give him a wave back. He stands up, gives me the thumbs up, and wanders towards the back of the room. My Mum comes walking down the steps and asks 'Who are you waving at?' I replied 'Ken.'"
"To this day, I can remember my mam's face. She just went white, but didn't say anything to me."
"It was only a few weeks later when she plucked up the courage to tell me, that Ken had died a few days prior to our visit to my Grans."
"I don't believe in ghosts, but I know I saw him. I can still picture his striped grey sweater with light stripes across it. Him waving and getting up out of his chair. There was no-one else in the house, he lived by himself."
"Brains are weird."
Vanishing Belt
"I once was changing pants in my room before work and took off my belt. After putting on my other pair of pants, I went to put my belt back on but it belt was gone. No one else was in the room and I spent a good 10 minutes looking for it as I had simply set it on the floor. It's been 10 years and I've never seen that belt again."
– JonesE27

Disembodied Voice
"I'm a firefighter and we got a call for an overdose around 3 am to a rough part of our district in the middle of winter. Unfortunately the patient was long gone and her dealer or whatever found her like that when he dropped some stuff. As we were packing up our stuff mind you this is a absolutely trashed mobile home, I hear something down the hall that said 'lights?' I ask my partner if he said anything as it was just him and I cleaning up he said no. I walk to the far end of the trailer where I heard it and shine my flashlight I get a reflection out of the window. They have a small tool shed and it had a flickering light, it peeked my interest so my partner and I go out there. We hear crying and notice the door is padlocked. We cut it, and this little six year old girl was in there. She said her mom puts her in there when she gets mad at her. She said she got scared when she heard the sirens and didn't know what to do. To this day I have no idea what happened or where the voice came from, but I'll take the win on it."
Sounds Painful
"I once shut my ear in a car door. No idea how, have tried to recreate it and can't, but my god that hurt!"
– meehaja

A Soft Landing
"This one is strange to me because it was so long ago and I'm convinced I have to be remembering things wrong. I was a young kid at the grocery store and I saw this toy helicopter (like hot wheel sized) that I really wanted for some reason. I, of course, didn't buy it, but it the memory of it stuck in my head. A few nights later, I had a dream where I was playing with the helicopter, but I realized it was a dream and stupid young me thought that if I put it under my pillow, it would still be there when I woke up. After that, I woke up and eagerly checked under the pillow to get it. For some reason, it was right where I left it in the dream. As a kid, I wasn't surprised to find it there as it all made perfect since to me then, but years later I have no clue how the toy helicopter actually got underneath the pillow."
– Rawhited

How Did We Get Here?
"When I was about 12 years old I went up to Lake Tahoe with my friend and his parents who had a condo in Incline Village. One day, the two of us are walking to the bowling alley and cross a street in a crosswalk. Right before we get to the curb, a car comes really close to hitting us. All of a sudden, we're both up on the curb, like we were lifted a few feet. We both looked at each other strangely."
"Did you jump?"
"No, did you?"
"No"
"We spent the next hour kind of dumbfounded. It didn't feel like a shove or any use of force. We were still in the street, then we weren't."
– Plumhawk

Unscathed
"I hit a patch of black ice in the dark going 60mph down the highway. At the time, I drove a 1 ton cargo van. It hit the guard rail and flipped. Not only did I walk away without a scratch, the car was drivable and I was only 30 min late to work."
Doesn't Add Up
"When I was younger, in elementary school, I used to have the same dream every weekend starting on Saturday (when I would go to sleep) and then waking up in the middle of the night (on Sunday) and throwing up. The dream was always a bunch of numbers. Not even anything happening just a bunch of random jumbled up numbers all over the place. I never understood why that happened where the same dream would happen on the same night every week and I would throw up every single time. I always think about it and wonder what it was or if it was just some weird coincidence. Also I would not have any signs of being sick before or after. Maybe someone else has experienced this???"
Mandella Effect
"I have a vivid memory of being at the Statue of Liberty as a child, on my dad's shoulders, seeing the skyline of NYC. I remember what we ate for lunch that day, etc. I remember the ferry we took. I've always thought about this memory and talked about it, but my family denies I ever went to NYC. I didn't go for the first time until I was 23, but strangely enough, when I went, I remembered everything just how it had been when I was there with my dad."
The Unexpected Reunion
"Long story short, I lost a jacket at a roller rink when I was in 3rd grade. I had a lucky rabbit foot in the pocket that I bought at the skate shop inside."
"Months later, my mother, who is adopted, found her birth mother and her half sister. The first time I went to my newly found Aunt's house, she said she had a jacket that might fit me. It was my jacket, rabbit foot still in the pocket."
Guardian Angel
"I have very vivid and intense dreams. One night when I was around thirteen or fourteen I was dreaming of a safari hunt for t-rexes and we had to save a golden idol from pirates in the jungle. Strange dream but during it, while running, everything suddenly stopped. I saw myself face me (not sure how to phrase that) and I said, 'Amythystia wake up! Everything is about to shake and you're in danger. Wake up!'"
"I woke up instantly and sat up confused. Roughly fifteen seconds later my boxer puppy woke up and started whimpering and whining and the rabbit I had started hopping in his cage. Seconds later an earthquake occured. It wasn't very big, but strong enough to knock several photos down and my shelf. Now this specific shelf was mounted above my head. It was made of a very thick type of wood and on it was a collection of random 'prized' items, including a quart jar filled with sand and shells, several large books, a heavy statuette, etc. Sufficient to say it was quite heavy. When it fell, it fell directly onto my pillow where my head had been a moment before. I hadn't ever felt an earthquake and live in a northern midwest state that rarely gets earthquakes strong enough to be felt."
"I have had other dreams since that foreshadowed events but that was the only one that happened immediately after. It still gives me chills."
Same Frequency
"I swear my 4 year old can read my mind or we think on the same wavelength sometimes. I've randomly thought of a specific food (ie ice cream which we rarely have) and he ask me 'can we get ice cream?.' Or I'll be thinking about my mom and he'll ask 'can we go to grandmas?.'"
Unseen Visitor
"When I was 10 I had a radio and bean bag chair in my room. As I was starting to fall asleep the radio suddenly changed the channel multiple times before I heard the bean bag chair in my room slowly fold in on its self making the noise a bean bag chair would make if someone where to sit in it. Not sure what caused this but certainly freaked me out."
The Creeper
"We used to live on a semi main road right off of Main Street in my hometown. The house was over 100 years old. We had a stairwell from the first floor to the second floor that was completely walled in with only an archway/doorway with no door.If you sat in our living room on either of the couches at any time of day, you might just see a dark head pop around the corner of the archway/doorway and stare at you. If you look straight at him he'll duck back into the stairwell, but you watch him go. He doesn't just disappear or fade away, you can actually see his head duck back into the stairwell. We all saw it, and various friends of ours would report it to us randomly too without us ever mentioning it to them. My mom tried talking to him but he never responded. Just stared at us from afar. The most anybody ever actually saw of him was part of his chest/shoulder."
Keep reading...
Show less
If you ever had a vivid memory about something that never happened, you are in the majority.

The phenomenon of the Mandela Effect – in which a person recalls an event differently from what actually happened or did not happen at all – is common.
Nelson Mandela, after whom the theory was named, died in 2013. However, many people allegedly were convinced the former South African president and anti-apartheid revolutionist died in a prison during the 80s.
Another example is a famous line from Star Wars Episode V: The Empire Strikes Back. Do you know how Darth Vader revealed his true identity of his relation to Luke Skywalker?

If you think the iconic villain said, "Luke, I am your father," you are incorrect. The actual line was, "No, I am your father."
But many filmgoers were convinced of the opposite.

Also, there is no "Jiffy" peanut butter. But there's "Jif."
That's the Mandela Effect for you.

Curious to hear from strangers on the internet, Redditor Applescause27 asked:

"What is your favorite example of the Mandela Effect?"
The Song
"My cousin died in a car accident in 1994. His high school band recorded the song 'Time of your Life' by Green Day to have it played at his funeral."
"My entire family, including his brothers and his parents, remember that song being played because it was his favorite song, and Green Day his favorite band. They even remember having a family discussion before the funeral about whether to let it be played because of its actual name (Good Riddance)."
"That song came out in 1997, there is no way it could be the same song."
– chogram

During 9/11
"I live in New Zealand. I have very vivid memories of walking into the lounge in the morning that 9/11 happened and watching it unfold on TV before I went to school. It was in the 2nd or 3rd house we lived in after my mum and dad broke up. I've always had this vivid memory of being in that house when it happened and watching it unfold."
"A few years ago I realised that I was 7 in 2001 when it happened and my parents hadn't broken up them meaning we were still living in our first family home that my parents owned."
"I asked my mum what house we were living in when 9/11 happened, she said the same house that I have the memories of but it can't have been that house."
"Sh*t's f'ked, it's been f'king me up for a few years now."
Spell It
"Always remember it being spelled 'Chik-fil-A' without the second c."
"I also remember it being 'Febreeze' not 'Febreze.'"
Oceans Debate
"I was taught in school that there's 4 major oceans. Atlantic, Pacific, Indian and Arctic. Where the f'k did this 5th ocean suddenly appear from? I never heard of the Southern Ocean in my life until a handful of years ago."
The Fairest Of Them All
"The Evil Queen from Snow White never says 'Mirror Mirror on the Wall...'"
"She says 'Magic Mirror on the wall...'"
"As a kid, I could've sworn she said the first line."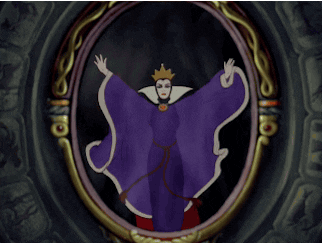 evil queen animation GIF by Disney
Giphy
Um, It's BerenSTAIN Bears
"The Berenstein Bears. Always was, always will be.."
The Teeth
"At the end of one of the James Bond movies (Moonraker?) the villain Jaws falls for a petite woman."
"He smiles his metal-teeth smile at her, and she smiles back with braces on her teeth. It's a cute moment."
"I distinctly remember laughing loudly at this as a child, as did the rest of the theater."
"Today, she has no braces. Just perfect teeth. Ruins a wonderful joke..."
Genie Movie
"The Sinbad genie movie called Shazam. He claims he never made it, that it doesn't exist, I can't find it anywhere, but I had it on VHS as a kid."
Song Or Cartoon?
"Recently I noticed it's not 'Looney Toons' but Looney Tunes. Now the whole thing makes no sense anymore."
– V02D

She Needs A Hug
"Anytime my mom remembers anything."
Parallel 
Used to be, almost no one believed in inane internet bullshit about 'parallel universes.'
Then sometime around November 2016 I woke up in one where people did.
I remember being in a hotel watching the fireworks over the statue of liberty on television, celebrating the bicentennial. I was born a year later.
I also remember seeing cigarette ads on American television. They were banned in 1971 and I was born in 1977.
Loom of fate

The Fruit of the Loom logo. Why do I, and so many people remember it with a cornucopia???? Like, why wouldn't some people remember a basket or bowl or something else? Why a cornucopia?? It's such a rare and specific image. When my friend tested me on the Mandela effect the first time he heard about it, he asked me to describe the fruit of the Loom logo from when I was a kid. I described the apple and grapes ect. coming out of the cornucopia.
When he told me the cornucopia has never existed, I was entirely shooketh and still am. I am a man of science. I understand misremembering the spelling of Berenstain bears, or adding a monocle to the monopoly man because it fits with stereotypes and esthetic.... But a cornucopia is so specific. The only time I ever see cornucopias are at thanksgiving, and they are only ever filled with vegetables in those representations, never fruit. It's such a weird thing for so many people to add to a bunch of fruit in their collective memories, including myself. I have no explanation for it
Keep reading...
Show less
Teaching is truly a noble and essential profession. If 2020 has taught parents anything it's that. And what is most missed is the connection, the face to face that develops between educator and pupil. That connection is something that can sustain and make change. For the good or bad. Teachers meet and greet a countless number of students over the years. So it's aways fascinating to find out which faces among the many stood out.
Redditor u/Jade-Spade was hoping the educators out there would be willing to share some tales about pupils that have lasted in the memory and why by asking.... Teachers of reddit,what student will you never forget?
Say it Again
Teaching ESL in Taiwan I joked with a young student and told him I was hungry. Not knowing I speak Chinese he responded with "chi da-bien!" Which translates to "eat sh*t."
Edward
A wonderful young man who was killed in a car accident back in early June 2020. He was in his Grade 11 year.
Took him under my wing in Grade 9. Worked on his impulsive behavior, colorful language, anger management and questionable life choices. By Grade 10, he was a mentor to incoming Grade 9s that had similar issues as himself. In Grade 11, he was a leader here in the school, volunteering, joined the Arts community and held down two after school jobs.
We shook hands everyday, he'd bring me coffee, his last text to me said: "Life is beautiful, man" and he had recently told me that he wished that I was his dad.
He wasn't wearing a seatbelt coming home from one of those jobs. He was killed instantly after being ejected from a car he was a passenger in. My commute to and from work everyday passes by the exact spot he was killed.
Miss you, Edward.
Several Memories
The Good
I teach English as a foreign language and had a class of middle school students who needed to use sequential words (First, Next, Then, etc.) to describe making something as part of their end-of-book test. Most students used the example presented in the book on how to make a sandwich. Some were creative and write about how to make a hamburger instead. One boy raised his hand and asked if he could write about a computer game.
"As long as you follow the instructions, I don't mind."
Ten minutes later he asked for a blank sheet of paper. Whereas everyone else answered the question with four or five short sentences this particular student wrote two and a half pages on how to make a house in MineCraft -- creating tools, assembling material, avoiding enemies, etc. One of the most impressive things I've seen from students at that level.
The Bad
A boy who couldn't seem to keep his hands to himself. He would occasionally punch other boys in the arm, flick girls in the head. The troublemaker was eventually kicked out but not before his mother came to complain that her son was an angel and I was obviously making everything up.
The Weird
A fifth grade girl joined my class and on her very first day - after everyone else had left - walked up to me and slid a folded-up piece of paper across my desk.
"Teacher, this is my phone number. Call me any time."
Big Mike
Big Mike.
I'm a HS science teacher in an affluent suburb. We get this transfer kid in who is about 6'8", 350, long thin Hulk Hogan mullet (not bald tho) and big glasses. Mike hailed from the hollars of Kentucky, thick southern accent, and was the most quotable kid I ever met.
"I hate books Mr. xxxxx they PISS me off."
"My grandma made me sleep on the porch because she cooked some veggies and I told her dang it woman where's the meat?!"
"I ain't never seen a pencil like this. Can I keep this and show my dad?" (Talking about a regular mechanical pencil)
"They threw me out of Golden Coral because I ate 8 of them steaks they had. I was pissed, next time I'm trying for nine."
And we were supposed to have a fire drill at like 1:55 or some odd time, at 1:57 he went ahead and pulled it honest to god thinking he would help out whoever forgot.
The Carny
I taught GED classes in a local prison to the mens SAP program. These weren't violent offenders, they were just addicts that got caught up.
Totally the most rewarding position I have EVER had in education. Seeing those men get their GED was incredible. One old man, he was a carny that traveled the US his entire adult life, never made it past 8th grade, got his GED right before the virus shut everything down.
He came and found me in my classroom and hugged me like a brother and thanked me. I still remember his full name, he made that much of an impression on me. He was due to get released a few weeks later, I really hope he's doing well....
The Good Soul
I had a kid, 16, total addict. Really rough childhood. He'd come to school high or drunk and we would send him home. Nice kid, always respectful and just had "a good soul." One day he was all sorts of messed up and I pull him out of class. I told him that I loved him and I was worried and if he kept this up he would more than likely be dead by 30. He freaked out and ran to the principals office and complained that I had just told him that I loved him and cared about him. Principal said "Well, maybe he loves you and cares about you."
We kicked him out of school after we had to.
He got sober. He came back to track me down. He grabbed me and started sobbing. He said when I said I loved him it was the first time and adult had said that to him and he believed it.
He has stayed sober for years, went to college, and is doing really well as a nurse now.
The Shock Dummy
I had a junior (~16 years old) in my high school science course last year peel the strip of metal off the side of a ruler and proceed to stick each end of it into an outlet and shock himself. I saw the sparks out of the corner of my eye and he jumped up and his arm was in some significant pain. He said he did it because he wanted to see what would happen. Scientific method in action I guess. I will never forget that dummy.
Finally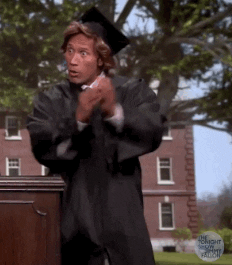 excited dwayne johnson GIF
Giphy
I teach at a prison.
The first inmate I had graduate under my teaching cried when he looked at his diploma. He was the first in his entire family to graduate. It was quite the accomplishment and I was very moved.
Joseph
Joseph. I taught (read: tried to teach) Joseph science for two years so I wasn't exactly blind to his, uh, limitations; but he really did surprise me when we began our unit on the Universe.
We watched a short video about the life of a star and then I lead a class discussion and we talked about our sun and how small our solar system is and all of that fun stuff.
At some point it dawned on Joseph that the Sun is a star and would go through a life cycle like any other star does, and he starts to lose. His. Freaking. Mind. (It's not much going on up there though, so I am not too worried about long term effects).
He suddenly has SO many questions. "Wait so we're gonna get burned alive????" "How much time do we have?!?!" "How come nobody has said anything about this before?!" And this isn't like when middle schoolers ask dumb questions for attention, this kid is freaking grabbing his hair and squirming in his seat totally scared.
So I go "no, Joseph this isn't going to happen for a looooong time, we won't be here by then"which does not help the situation.
All that poor kid was doing was minding his business, and doing the least academically up until now. I threw his entire existence in his face (accidentally, I'm not a monster) and he had to take a minute outside in the hall to figure stuff out after that.
Joseph did not pass the 8th grade that year. :/
Tiny Dancer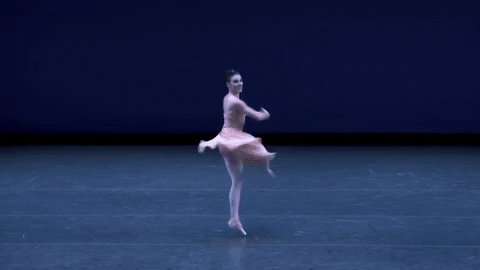 spin turn GIF by New York City Ballet
Giphy
Dance instructor. Student had one hemisphere of her brain removed as an infant and she was paralyzed on one side.
She said that she wanted to dance because she wanted people to see that she wasn't ashamed of her body. After months and months she finally managed one spin around. The other instructor cried, I cried, she cried. It was freaking incredible.
Want to "know" more? Never miss another big, odd, funny, or heartbreaking moment again. Sign up for the Knowable newsletter here.

Keep reading...
Show less
When we're young the world can be a scary place, hell, as an adult living in 2020.... I'm still frightened. When we're growing up there are so many things we aren't able to comprehend until a certain age and more often than not--out of shame or embarrassment--we tend to not ask the adults to explain sooner. There a life lesson for children early on, ask, no matter how bizarre it seems. Imagine the hours of haunted sleep that would be saved? Paranoia as a child is no fun, and that memory stays with you, viscerally.
Redditor
u/silvermoon_182
wanted everyone to let their inner child speak out all the spooks they had to endure by asking....
What random thing were you paranoid about as a child?
I See You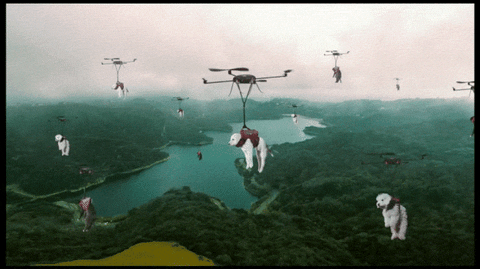 dog adopt GIF
Giphy
I used to believe that girls had tiny drones to spy on the boys they liked and I was so paranoid about it.
This is the first time I'm telling anyone.
Edit: You know I was real insecure about this secret and thought "no one is gonna see this." But now 100 people have. Im gonna go die now.
The Follow
Cars following our car. Genuinely used to memorize number plates then turn around 5 mins later and check if any of those number plates were still behind us. I'm talking like 3/4 cars back because "they may not want to make it obvious and be directly behind us"
We're literally no one special so idk why anyone would even want to follow us.
Can you hear me?
When I was young I was never sure if other people were real and I was paranoid over other people's ability to read my thoughts. Took many years until I was satisfied that they couldn't hear what was going on inside my head.
Not gonna lie, I occasionally still have to try and check to make sure no ones reading my thoughts by thinking something specific to get a reaction.
Dr. Lecter...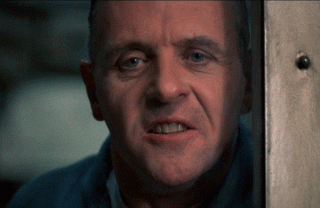 the silence of the lambs hannibal GIF
Giphy
My grandma told me dragonflies would sew my mouth shut so... yeah, dragonflies.
Bye Car....
Rust on cars.
I thought it meant they were dying and I felt really bad for them, like I shouldn't be looking. So I would hold tight to my mom or dad's hand and stare at the ground in parking lots, hoping I wouldn't see any rusty cars.
Behind the Glass....
Mirrors.
Yeah, specially if there is only a soft light so I can just barely recognize my face. And since I am dumb hell, I keep staring at myself doing weird faces, which causes me to freak out and get out of the bathroom. Recently I found out that if we look in a mirror constantly for like 5 mins with soft lighting, our brains start to see ourselves as if we had schizophrenia.
The Chucky Hair
That my dolls would suddenly come alive and yell at me because I was brushing their hair too hard and try to kill me. I even had several night mares about it. It's like when your mom is brushing your hair and then suddenly the pulls that one hair that pinches your nerve and you wince. Like that but they would try to kill me instead.
My Babies...
I loved my cats so much as a little kid that I honestly believed that if someone broke into our house that they would try to hurt our kitties on top of trying to steal things.
I had no concept that a burglar really isn't interested in pets but rather are only focused on valuables.
I just thought people who broke into places they shouldn't were generally evil and would do as many evil things as they could once inside, such as hurt my animals.
I am SUPER sensitive to pet or animal abuse as an adult now.
Is it Me?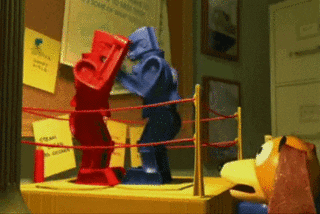 maywa denki japan GIF
Giphy
Personally, I was extremely concerned that everyone but me could be a robot and I wouldn't know.
Want to "know" more? Never miss another big, odd, funny, or heartbreaking moment again. Sign up for the Knowable newsletter here.

Keep reading...
Show less