While we don't think about them all constantly, we encounter several grave threats to our health and safety every single day.
And it makes sense that we don't think about them constantly. If we obsessed over the statistics of car accidents every time we got in a car, we'd never go anywhere. We'd never do anything.
So we have to compartmentalize.
And yet, a recent Reddit thread asked users, just for a few moments, to carve out a space in time to recognize all those dangers. It's nothing think about too hard or consistently, but it's worth doing once in awhile.
Redditor ILikeIceCreamSoMuch asked:
"What is far deadlier than most people realize?"
Many people talked about the medicinal products we deem relatively harmless. They may be relatively safe, but that doesn't mean they're totally safe no matter what you do with them.
Keep It In Check
"Tylenol. Its actually a lot easier to overdose on than most people realize, and it slowly destroys your liver over a period of days. Not a fun way to die to put it lightly."
Not a Toy
"Visine."
"People seem to have this idea that a few drops of visine in someone's drink will give them diarrhea, and do it to prank each other, or get some sort of satisfaction with petty revenge."
"People are sitting in prison for murder for doing this. The main active ingredient is called tetrahydrozoline. Once it enters your gastrointestinal tract, it can be absorbed by your intestines and end up in your blood, causing your blood pressure and heart rate to drop to potentially life-threatening levels."
"It really makes me wonder how many people have died due to people copycatting that scene in Wedding Crashers."
Not for Your Belly
"Essential oils. Do NOT put them in your food, they are not made to be food safe" -- willowdove01
"Some of them are capable of burning a hole in your esophagus. Why people think they're food safe I'll never know" -- jellybeansean3648
A Surprising Reaction
"Grapefruit in combination with many -- MANY -- prescription drugs. Basically, grapefruit can affect the way your medications work. With some meds, adding grapefruit screws up the way your body metabolizes the drug, so you end up with far more than the prescribed dosage."
"It can also work in the opposite way with other drugs, leaving you with less than the prescribed dosage. This is especially bad if you have high blood pressure or arrhythmia."
-- A-RovinIGo
Other people discussed the internal medical emergencies that might be going on without us even knowing. Often, these come as a result of us downplaying our own needs.
Keep the Legs Moving
"Trucker here. I've had two blood clots in my legs from driving long distances and having my leg pressed against the corner of the seat for hours on end. One almost killed me. Apparently it's very common with truckers. You're supposed to stop and walk around every hour and a half to keep things circulating (which almost nobody does due to time constraints)."
"The same thing happens in gaming chairs apparently - people forget to move their legs because they're so focused on the game. You don't need to worry so much if you're younger, but if you're a gamer who's a little older, please be aware."
-- tjfergusen
So Small, So Important
"Abscessed teeth can kill you." -- my_name_is_bobbi
"I had an abscess at 21 that I didn't get treated until I was 28 due to a fear of the dentist, by that point it was a root canal and an extraction and I now have a section of my jaw missing. Get it early and avoid this sh**." -- nighttimehamster
Not to Be Taken Lightly
"Infections can still mess you up easily if you don't seek medication attention in time" -- Humidhotness68
"I lost my brother a few days ago to this exact thing. Turned septic from an untreated UTI & spent about a week in the hospital, but it was too late by then."
"Infections aren't anything to fu** around with or ignore." -- Aurzyerne
And others shared advice about how to avoid tragic accidents and injuries.
Keep Breathing
"Holding your breath while scuba diving. To most people who don't scuba dive it may sound harmless but if you hold your breath and ascend even a little over a meter you can suffer major lung damage as a result of the gas in your lungs expanding from the lessening pressure."
-- Alone-Monk
Zing
"Touching sh** inside a guitar amp can fu** you up really bad. It holds a charge."
"And it all comes out at once if you touch the wrong spot."
-- Pei-toss
Unseen Until Too Late
"Going for runs on the roads at night without wearing lights or reflectors. Often times people even wear black. They think that just because they can see the car that the car can see them."
"It only takes one accident to change someone's life completely."
-- chubky
But before we consider this list as merely gratuitous and morbid, try to keep these in mind. It might help prevent a disaster some day.
Want to "know" more? Never miss another big, odd, funny, or heartbreaking moment again. Sign up for the Knowable newsletter here.
Keep reading...
Show less
Every once in awhile we tune into the local news--or more likely Facebook, nowadays--and hear about some shocking surprise tragedy that struck some person in our town.
When we come across the story, we consider just how terrible that poor person's luck was. The accident that led to death or injury often seems one in a million, and we rest easy knowing, statistically, that won't happen to us.
But some of those "flukes," despite seeming totally bizarre, happen enough that we ought to give them a little more of our attention.

Add up enough freak accidents and you've got yourself a pattern.
Redditor Scrabt asked was apparently keyed in. They asked about the quietly dangerous things that hurt or kill more people than we realize:
"What's something people don't know just how dangerous it actually is?"
Of course, plenty of tragic medical occurrences made it on the list. These seem like anti-climactic ways to die or suffer, but they are avoidable if we take a second to acknowledge them.
Shut Eye
"Not getting enough sleep." -- TheBassMeister
"As a firefighter who works 48 hour shifts at a busy station I really wish we would figure this out. It absolutely destroys guys." -- PhluckFace

"Even losing 1 hour of sleep (getting 7 instead of 8) can increase your risk of heart attack by 25%." -- CollegeSuperSenior
A Very Bad Mixture
"I saw this posted on a similar thread a few weeks ago and feel it's worth mentioning again - grapefruit and grapefruit juice. It can seriously mess up medications you may need to take. There is a page on the FDA website specifically warning about the dangers of ingesting medication and having grapefruit or grapefruit juice."
Don't Forget About This Virus
"The flu. It's one of the top 10 causes of death yearly in the US, combined with pneumonia (which they do because influenza deaths are often listed as pneumonia for cause of death). Flu deaths tend to exceed both suicide and homicide numbers along with car-related deaths."
"While many of these are people above 65, the flu is still dangerous to younger people, and there are a lot of bad things it does that fall short of killing people."
-- Plaid02
Others placed their attention on forces of nature. Us arrogant human beings tend to avoid being honest about just how vulnerable we are to the whims of our planet.
Picker Beware
"I'd say mushrooms, mostly because quite a lot of people annually die and a lot more get poisoned because they pick them according to some old wives tales, like if it's eaten by an animal or if it easily peels off it is for some reason or another safe for human consumption."
-- 1raindrop
Far Bigger, Heavier, and Stronger
"The ocean. People have no clue how powerful it is."
"I live at the beach and every summer multiple people die going in the ocean after hours. After hours meaning no lifeguards on duty."
Thinking Long Term
"The SUN" -- newone1104
"Yes! My bf works outside and it pisses me off that he is very careless about using sunscreen! I'm like in 15 yrs your going to look like your 100 and die a horrible death of skin cancer." -- Skinnysusan
Finally, some discussed the man vs. machine area of freak accidents. Our engineering minds have come up with some efficient, powerful tools.
But that power can come back to bite us.
Chomp, Chomp, Chomp
"Escalators, the top of the Escalators houses the motor that is basically a human shredder, the only thing seperating you from death is a jankly placed piece is sheet metal"
-- VeryTrickyy
Blame Hollywood
"Firing a 'warning shot' with guns."
"The bullet doesn't just continue into space. What goes up...."
"You are responsible for everything that leaves the barrel of your firearm and what it ends up hitting. Out of sight, out of mind doesn't work here."
-- Brotherbeam
Recoil
"Garage door springs. They'll kill you."
"Seriously, let a professional handle that sort of thing." -- BriSnyScienceGuy
"Even professionals are scared to death of them." -- Kool_McKool
"They are under such immense pressure that when they break, it sounds like a very loud gunshot or explosion. My neighbor's door spring broke and it woke up half the block." -- Au_Uncirculated
Just when you needed yet one more reason to have your head on a swivel whenever you partake in human life at all.
If you or someone you know is struggling, you can contact the National Suicide Prevention Lifeline at 1-800-273-TALK (8255).
To find help outside the United States, the International Association for Suicide Prevention has resources available at https://www.iasp.info/resources/Crisis_Centres/
Keep reading...
Show less
The human body may be responsible for providing us with animated life and the unique wonders of human consciousness, but that doesn't mean we know what the heck is going on in there.
In fact, so many of the human body's inner workings are unknown to us who own and use that complicated apparatus every moment of every day.
We have, of course, made some real strides in understanding those inner workings over the last couple thousand years. We may have plenty more to learn, but at least we have a general lay of the land.
Curious to learn about the lesser known-processes of our complex physical selves, Redditor Zenssei asked:

"What is a fact about the human body that not many people know about?"
For complexity, look no further than the human brain. Redditors had no shortage of facts and tidbits about that one-of-a-kind organ.
Autopilot
"Most reflexes never make it to your brain. The sensory aspect travels to the spinal cord and the spinal cord itself sends the muscle movement signals to your limbs."
Keep On Kicking
"Your brain continues to try to revive the body long after the heart has stopped. In some cases 30 hours later there has been found brain activity trying to make repairs to bring the body back."
"This is used to indicate time of death in murder victims."
Filling In the Gaps
"Your brain likes stimulation, if it doesn't get any it will make some up, some people are more susceptible to it then others, the colors you see before you fall asleep are a common mild occurrence..."
"...there are several classes of these hallucinations, closed-eye visuals, which are caused by leaving your eyes closed for a long time, hypnagogia, which is caused by the onset of sleep, prisoners cinema, which is caused by looking into a dark place for a long time, ganzfeld effect, which is caused by blocking out all external stimuli, and Charles bonnet syndrome, caused by sight loss."
"Most are these are simple phosphenes but some can be whole imagined scenes, or more abstract fractal-like imagery"
Others reminded us that not all bodies are the same. They pointed out the anomalies that some people experience, but on average do not describe the typical human body.
Extra Bumpy
"Apparently about 20% of people have a bony ridge on the roof of their mouth. Most people's pallettes are smooth with a very slight ridge."
"The 20% like me have an exaggerated and more pronounced ridge. Apparently it's most common in women and Asian folk, and I'm neither so that's neat. I always thought it was totally normal."
-- Alagane
A Reason Not to Move
"People who live in 'extreme' conditions for generations adapt in extreme ways. For example people that live in high elevations often have larger lungs and different blood makeup."
"Or my favorite is the Bajau people that live on the water and spend a lot of their time diving, their spleens have become 50% larger in order to store more blood."
C'mon, 207!
"39% of people have an extra bone in their knee. 100 years ago only 11% of people had this bone." -- Cruithne
"I drunkenly tripped off the curb and into the road after a Halloween party in college. Turns out I broke off a piece of my elbow that night."
"It ended up getting encased in what ever the human body used to trap floating bone chunks in. Now I've got a chunk of bone gift wrapped by my own body's wrapping paper floating around, right against where it broke off from." -- Tur8z
And others felt the thread was a good place to share the truly bizarre, random facts they knew about the body. Read a few of these and you'll realize just what a mystery it all is.
Shake It In to Place
"When doing surgery were the doctors have to take out some organs, when placing them back, they dont have to be put back In the exact position there meant to be, your body kind of just, moves the organs into the correct position after the surgery"
-- IamaJarJar
Disoriented Cells
"There are tiny cilia that spin in a certain direction. If they spin in the opposite direction while you're developing in the womb early on, that is how you get organs transposed onto the opposite side of your body."
-- gurgleslurp
Brain 2.0
"Your stomach is surrounded by more brain cells (half a billion neurons) than the brain of a cat contains in total."
"It's your enteric nervous system. It controls digestion, operates autonomously, has its own memory, can handle its own reflexes, it has its own senses even."
"It's thought to have come about because of the blood-brain barrier and the main brain being locked away in the skull, a spinal column and nerves away from the critical action of nutrition."
-- Hattix
Alienated Eyes
"Your eyes have a separate immune system from the rest of your body and in a lot of occasions if your body's immune system finds your eyes, they will assume they are a foreign body and blind you."
So next time you think you have a good idea of all that's going on under the hood, just remember that whole layer of microscopic processes that seem to be playing by their own rules entirely.
Want to "know" more? Never miss another big, odd, funny, or heartbreaking moment again. Sign up for the Knowable newsletter here.
Keep reading...
Show less
You ever get a migraine and think you have a brain tumor, and you get super paranoid about it, but then when you go to the doctor, they just tell you it's from stress from your emotional trauma? Yeah, me neither. But thanks too the beauty/awfulness of the World Wide Web, we can all Google our symptoms and assume we're dying together.
Take a look at these poor folks who misdiagnosed themselves. Lay off the WebMD next time! Trust me!!!
U/PizzaFlavoredRanch asked: What self-diagnosis did you give yourself that turned out to be completly wrong?

When you automatically go to the worst case scenario, you may end up looking really f*cking stupid.
Wow, I hate this.
I thought I had worms when I pooped so I fished one out from my poo and put it in a little box and showed the doctor. Turns out it was a noodle.
Have you started chewing more?
​My boobs hurt reading this.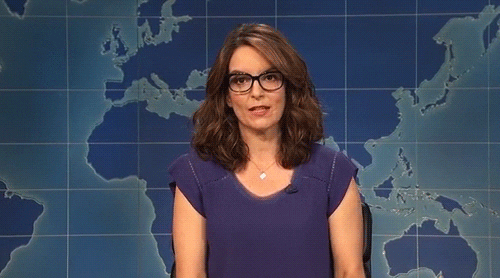 Posing Saturday Night Live GIF
Giphy
TL;DR: (not) breast cancer.
When I was a teen I woke up with mild boob pain, but told myself that it was all in my head and went about my day. As you do.
But by the time midday rolled around it was so bad that I was literally hunched over, groping the offending titty in the middle of class. It felt like it was on fire and trying to shoot off my chest, and I had to hold on tight to keep it attached.
It couldn't be calmed, so I got my dad to come pick me up from school and take me to the hospital. I for sure had breast cancer, but we did some of his errands before going to the ER because he didn't think it was anything really serious. The whole time I was holding my chest and stifling cries because I was definitely about to die from breast cancer and it really f*cking hurt. Edit: not his fault, I didn't clue him in to how bad it actually was.
At the ER I embarrassed myself further by telling them all of this. Imagine being the doctor/ nurse that has to reassure a 15 year old that she's not dying from "acute breast cancer". Pretty sure they were laughing at me in the nurse's station.
Anyway, it turned out that I had an infected abscess, and it was decided that the best way to get it all out was to squeeze it through my nipple. The (army) doc went at it like he was replacing engine parts, knee on the bed, both hands grabbing my poor tiddy like it owed him money or something; I remember hating how much his hands were shaking from the effort, for some reason it made me ridiculously nauseous. I didn't even get the courtesy of a safe word. They told me that I screamed and passed out briefly, and I don't remember much after that except really appreciating the painkillers and a few days off school.
Not having breast cancer was also pretty cool
​Mazel tov.
When I was 11, I convinced myself I was bleeding to death. I thought I was peeing or pooping buckets of blood and that's definitely not good. Right before I went to say goodbye to my family, I remembered that thing they told us about in sex ed like 6 months ago. It was a period. I got my period.
​Oftentimes, misdiagnosis can come with an underlying mental illness. It's insane what anxiety can do to a person.
​Hypochondria is no joke.
I had hypochondria as a teen. The most horrifying by far was when I gave myself an AIDS diagnosis and kept it all to myself. Only now, many years later have I been able to share this with my closest friends. I was sure I wasn't going to see my 18th birthday. There was no way possible I could've had it and I didn't have any symptoms.
This internal panic lasted for about two months and became to a halt because I realized how ridicilous it was. With that stopped also my hypochondriatic thoughts once and for all.
I know some people aren't that lucky and can't shut it down with just the power of logic. That's why hypochondria is no joke. That sh*t eats you up inside.
Been there.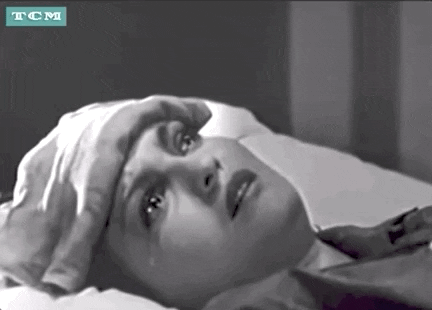 Tired Pre Code GIF by Turner Classic Movies
Giphy
I diagnosed myself with a brain tumour due to headaches. Was so convinced that I got a CT scan and turned out there was nothing wrong. Anxiety is a b*tch and will help convince you of anything negative.
I suffered constant headaches at one point. Turned out I was very dehydrated as I don't often drink.
Panic attacks will do that to you.
I had just moved to a different country and had to do a 14 day quarantine. By the 8th day I started having stroke-like symptoms. Having trouble breathing, heart palpitations, body going numb, not being able to speak properly. I was sure I was going to die and that it was definitely a stroke or a heart attack. I got taken to the hospital only to be diagnosed with panic/anxiety disorder. It didn't make sense to me at the time, but now it does.
This is terrifying.
I was having frequent episodes where my vision would blur, my tongue felt swollen, my speech would get slurred, my concentration would drop to null, I would stagger, I would have goose bumps. These symptoms would come all at once and would last for hours. Once they were gone, I felt exhausted.
I thought for sure that it was something neurological. Lots of testing later, turns out it was a conversion disorder. The symptoms were an adverse reaction to stress and anxiety.
Treatment is helping (drugs, therapy, etc.). The episodes are a lot less frequent now, and also less severe. But I was forced to retire because of this. I didn't like that part. Still having trouble adjusting to that part.
While they do suck sometimes, believe it or not, misdiagnoses can come with unexpected surprises.
That would've been some really bad ceviche.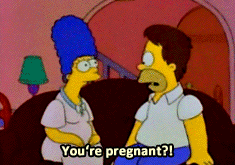 pregnant homer simpson GIF
Giphy
My aunt and I both got really sick, like throwing up for almost two weeks. Decided we had gotten food poisoning from some bad ceviche at a family gathering.
Nope! We were both pregnant. Had babies three weeks apart.
Gross, but better than the alternative.
One time I felt this terrible feeling in my gut when I was on my way to school. I had been feeling uncomfortable all morning but then it hit me much worse, it was this sharp pain I couldn't ignore anymore; It was awful. I thought I was dying. I told my mom "take me to the ER" she said "what's wrong? Can it wait?" And I said "no, Mom, I think I'm dying! Something ruptured! I feel like I'm being stabbed!" And she spun around like you see in the movies and started speeding and I curled over. I thought I was about to pass out the pain was so bad and then.... then I farted.
So I sat back up and said "It's okay. I'm better now" in the calmest possible voice to my mom- who at this point was panicking and driving like 90 in a 50- and she turned to me and said "did you just fart?" And she turned the car back around and took me to school. We never spoke about it again.
​Same.
Narcolepsy, turns out I'm just built different and need like 13 hours of sleep to feel satisfied.
That's called hypersomnia.
In regards to that last one, I also have hypersomnia and it SUCKS. But hey, it just means more nap time.
Moral of the story, go to your freakin' doctor. It's always better to be safe then sorry, and the copay is less expensive than a future ER visit. Do future-you a favor and get it taken care of early
Keep reading...
Show less
I can't tell you how many times I've sat back and chose not to speak up when medical professionals just started rambling. How dare I speak up. What do I know? I flunked chemistry and got through Geometry with a "D". But a few times there were issues left not discussed and there were problems. Just listen up to some alarming experiences.
Grandma Wins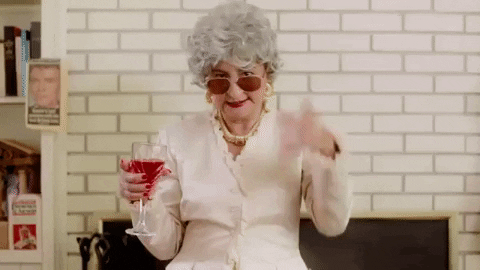 Old Lady Wine GIF by Mattiel
Giphy
Not a doctor, but my grandmother saved my father's eyesight because she didn't listen to their doctor.
As a child, my father had really large eyes, too large. My grandmother was concerned, but the doctor kept brushing it off as normal. That anxiety-ridden woman got her herself and my infant father on a train to SF to get to an eye specialist, against all others advice. My dad was diagnosed with primary congenital* glaucoma and his eyesight was saved. Go grandma!
The Mummy Appendage
When I was a resident, an 80yo female was admitted from the nursing home for confusion. Workup showed some mild UTI and we were giving her antibiotics. The nurse mentioned that her toe looked dark and asked me to look at it. The toe wasn't just dark, it was mummified. It looked like dry beef jerky. I touched it and pieces flaked off. So the patient from a nursing home, had a mummified toe, probably for months, that no one knew about.
The CT Save
Here's my story:
A guy came in to our ICU and was very septic but still talking. He had visited his primary care MD with complaints of a sore throat for a couple of days. Dismissed without any intervention since he didn't appear to have strep throat or the flu. At this point he was having pretty severe abdominal discomfort, so we sent him for a CT scan. As the scan was finishing, he coded and had to be intubated, multi-organ failure, etc.
The CT scan was horrible - he had all kinds of stuff all over his peritoneal cavity.
His wife told us that he had choked on an ice cube the day before he saw his primary care MD. Evidently he swallowed a whole double half-moon shaped ice cube that perforated his esophagus with a HUGE linear 4.25 inch tear, allowing a significant portion of his swallowed food and drinks to get in to his peritoneal cavity instead of his stomach.
To make things worse, he had some reflux that allowed stomach acid to get in there as well (likely while he was sleeping).
Once we realized what was going on, he went for extensive washout and exploratory surgeries to repair the damage to his esophagus and other organs. Thankfully, he made a full recovery, but he was very close to not making it.
Patches
When I was an ER nurse we got an elderly lady in for altered mental status from a nursing home, when we undressed her to put her in a gown and hook her up to the monitor, I noticed no less than 5 fentanyl patches on her, guess I discovered the cause of the AMS.
Use your Words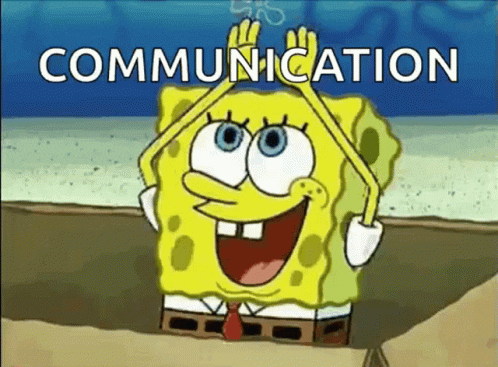 Communication GIF by memecandy
Giphy
Neurologist sent patient to our ED without informing her that imaging showed a glioblastoma assuring her impending death. He didn't overlook the disease, he overlooked the communication.
Lord healthcare is a minefield. If you want to keep living, survival requires communication, and if you can't do it... get an advocate. Clearly I'm not the only one going through this miasma. Wait until to hear the rest...
Mad Cow Realty
During my residency we had this lady in her 60s who was getting progressively more forgetful, just overall declining and getting less and less able to take care of herself. She had been seeing her pcp who diagnosed her with dementia. And she saw a neurologist who agreed. She was not really able to provide an accurate history.
After talking to her family and friends it became apparent that her symptoms were progressing unusually quickly. I remember seeing the point where her new hair growth met her bright red dye and also her grown out nails with hot pink polish thinking, wow, it really wasn't too long ago that she was not only taking care of herself but like, going to get her hair and nails done. The lady in front of me was so far from that.
The neurologist I was training with recognized this, had her admitted and did every test including lumbar puncture. Workup eventually showed Creutzfeld Jakob disease ("mad cow") which there is unfortunately no treatment for. She died a few months later but at least we were able to prepare her family that she would only continue to decline so they could make arrangements. Really sad situation.
After Birth...
I used to work in maternal-fetal medicine, and every single week, we would have women referred to us "because the doctor couldn't see something clearly with the baby and wanted to double check." Nope, they just didn't want to have to be the ones to tell you that your baby had a complex cardiac defect or multiple anomalies indicative of a genetic syndrome or any other of a large number of horrible things that can happen during fetal development. Still pisses me off when I think about how many women waited weeks for more information because their doctors were cowards who couldn't tell them, "There's something seriously wrong here."
"I can't see it quite clearly," didn't sound serious, so the appointment wasn't made with any urgency, and now you're 24 weeks pregnant with a fetus that will not survive infancy, and have no options but to carry to term and hope for a quick and painless death shortly after birth.
bad doctors
I'm not a doctor, but a RN. This happened to me, but isn't nearly as bad as most of the stories on here.
When I was in college, I got to where I couldn't swallow. It started with difficulty swallowing, progressed to me having to swallow bites of food multiple times/regurgitating it, and then got to where all I could swallow was broths and mashed potatoes with no chunks. I went to the doctor multiple times, and was told every time it was acid reflux and part of my anxiety disorder.
I lost 30 pounds (was only 120 when this started) and was just generally miserable.
Finally my grandma was tired of watching me be sick all the time, so she called the GI doctor herself. They said we needed a referral, but she explained the situation and they got me in the next day. Did an endoscopy and my esophagus was 95% occluded at the gastroesophageal sphincter.
For some reason, some of my primary doctors notes ended up in my discharge paperwork (I guess they had to contact her to get my information) and she had told them it was acid reflux and basically I was being over dramatic. She stated she did not recommend them to do the procedure.
Needless to say, I switched doctors. Awful. Was not a fun year.
The Valve...
He put the pacemaker lead in the subclavian artery (and across the aortic valve into the left ventricle). The proper approach is: subclavian vein to right ventricle). And then he didn't notice it for over a year. I saw the patient (a 25 yo woman who didn't need the pacemaker in the first place) when she was in congestive heart failure.

The pacemaker lead had destroyed the valve! A surgeon and I had to do surgery to remove the pacemaker and lead. Then replace the aortic valve! Totally inexcusable. Well, 50% of doctors are below average, but everybody thinks theirs is in the top 10%.

Bitten
Rattlesnake bite. On a 2 year old. Patient and dad out in the fields near a small town that is several hours away from the nearest big city, where I work.
Dad takes the child to the ER in the small town with an obvious snake bite, doctor there says "eh it's ok she probably didn't get envenomated." Doesn't give the patient antivenin, which they had at that hospital, and instead of electing to send the child to us by helicopter, he sent her by ambulance. Several hours later patient shows up to our hospital coding, and ended up dying.
Probably didn't get envenomated?!? What the hell kind of stupid fool idea is that. If a tiny child gets bitten by a rattlesnake, you assume they've been envenomated and you treat them as though that had been. That means antivenin, physiological support, etc. completely absurd.
So what have we learned? Medicine is a collaborative effort. We don't have to know everything, but we have to be vocal. More than one opinion = saving lives. More often than not... YOURS!
Want to "know" more? Never miss another big, odd, funny, or heartbreaking moment again. Sign up for the Knowable newsletter here.
Keep reading...
Show less