It's that time of year again. It's time to celebrate the spirits. For many it's the greatest time of the year and the best holiday. Like, who needs Christmas when we can relish Samhain. Thanks to COVID, Halloween festivities were a bit muted last year, but now everybody is ready to get out and trick their treat. Safely vaxxed and masked I pray.
So let the costume parade commence. Who has been plotting what? And why? Explain your costume vision. Let's dish...
Redditor u/ral365 wanted to hear about the plans for this year's trick or treat season, by asking:
What's your Halloween costume this year?
I'm not even sure I'm gonna go out this year. I have plans, I always have plans but my execution is a mess. When I do the costumes though, it's all out.
Yum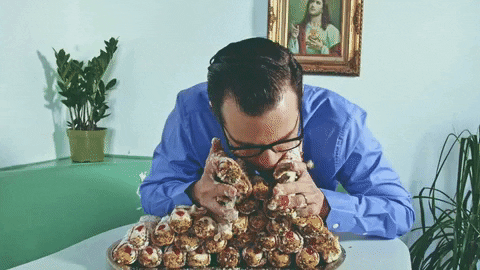 Hungry Music Video GIF by Weezer
Giphy
"Eating candy in the dark with the lights off, watching scary movies. - best costume."
THIS IS THE YEAR!!
"La Llorona. Finally! THIS IS THE YEAR. I've been wanting to do this costume for a number of years, and I finally have the time and means to put the costume I've always wanted together. Just for the record, this is not themed after the Llorona movie that came out a couple years ago. Rather, I'm putting my own spin on it and so far have the main components of the costume, just need to do some alterations, plan out the make up, and work on my ghostly wailing."
Pablo
"Last halloween i didn't dress up and i got stopped 3 times for people to compliment my Pablo Escobar costume. So I guess Pablo Escobar."
"My friend was so grotesque one year that multiple people stopped and complimented on how scary and unsettling his costume was. He wasn't wearing a costume though."
Hey June
"Handmade (started this b**ch in June!) 1883 Victorian dress in pale blue. I'll wear white-out contacts and powdered white make-up. Going for a ghostly look."
"Like those creepy Victorian photographs of people with their dead family members - think they were actually called 'death photographs' or something like that."
Yo Scoobs!!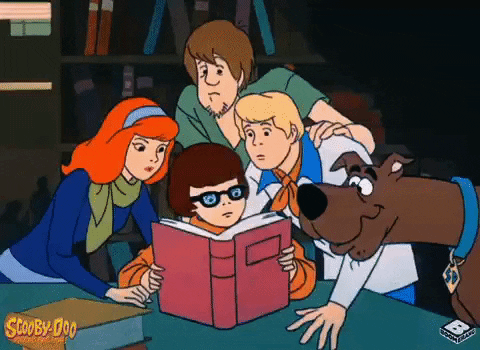 Scooby Doo GIF by MOODMAN
Giphy
"My kids have been adamant that we're going as Scooby Doo characters this year. They have yet to assign me a role."
- romafa
Well y'all seem ready to go. Sounds like Halloween is gonna be a bit LIT this year. I love Scooby-Doo. In my book that's the win so far.
Everybody was...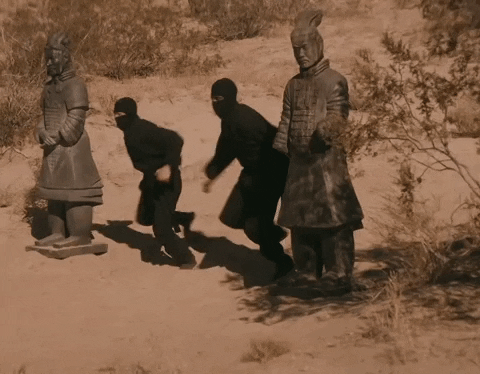 Martial Arts Ninja GIF by SZA
Giphy
"My son wants to be a ninja. my daughter wants to be a ninja. So we are going to be a ninja family!"
I LIVE for Willow!
"Vampire Willow. I'm trying to convince my twin to be Willow, but I don't think it's working."
"Omg, that is amazing! I'd love to do a Buffy themed Halloween but most of my friends haven't seen it. The younger crew haven't (although one is watching and loving it!) and my age are way past it. I still love it though! I don't think my close friends know how much I love it. I might not have the crazy knowledge base I have for the power rangers but its up there!"
- Zanki
Be Green
"I will be dressing as Jim Henson and Kermit, and I will be performing karaoke as drunk-and-entitled-TV-star-Kermit all night. I was thinking of doing Institutionalized, Walk on the Wild Side (with Muppet names instead of Candy, Holly etc) and then maybe an ending with particularly drunk and belligerent version of Bein' Green. I do Kermit voice karaoke of Rainbow Connection regularly, my Kermit voice kills. I plan to stay in character all night, saying inappropriate sh*t as Drunk Kermit then apologizing for it as slightly-more-sober Jim Henson."
Lots of Money
"I've spent an outrageous amount of money putting together a film accurate original trilogy stormtrooper costume this year, and it's probably going to be my Halloween costume for the rest of my life. Also, shout out to r/501st. I ordered an armor-only kit from a builder. It's made of vacu-formed glossy white ABS plastic, and is pretty complete."
"The kit cost about $800 and you have to trim to fit your body, and assemble and glue the halves together, cover strip the seams, etc. The kit did not include soft parts such as undersuit (I purchased underarmor compression shirt and leggings), belt (fitted to the size of the wearer), holster, neck seal (also fitted), and boots."
"The grand total, including accessories (fan kit) and construction materials like glues, paints, etc. was in the ballpark of $1200, and there are still things I'd like to add like a voice amplifier. I also have a 3D printed E-11 blaster kit I'm working on, but isn't finished yet that I'm not including in that total."
"Here's a pic of the completed armor."
- pdxb3
Alone Again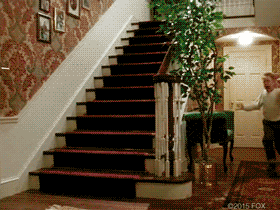 Macaulay Culkin Running GIF by Home Alone
Giphy
"Macaulay Culkin. As I'm home alone. Except I'm missing the part where I have a home. And family. And friends…"
Well those are all interesting. I plan to stay in and rewatch all the Halloween movies. I love Michael Myers. He's masked, which is safer. I'll be ready next year.
Want to "know" more? Never miss another big, odd, funny, or heartbreaking moment again. Sign up for the Knowable newsletter here.
Keep reading...
Show less
The virus is so terrible because, at its core, it combines multiple very troublesome threats to human beings.
It plays by rules that are largely unknown. It creates symptoms in people at just the right proportion that enough asymptomatic carriers can walk around and spread the thing.
It attacks the bodies of the unlucky ones with a ferocity doctors have struggle to contend with.
And finally, it yields ongoing side effects that we absolutely do not understand yet.
Some Redditors who've had the virus gathered to share their experiences. They discussed the dynamics of life while they were in the throes of the disease, and they went on to explain those lingering problems that some--even months later--continue to deal with.
The thread constitutes an artifact of human bewilderment in the face of a new, unstudied disease that continues to threaten all of us in real time.
fredlikesfire asked, "People from Reddit who survived Corona, how has your daily life changed? What are the side effects after?"
Speeding It All Up 
"well over a month after recovering from covid, my heart rate is greatly elevated. resting pre covid was 60-70, post covid it's 90-110. walking across my apartment, it increases to 130 and upwards."
"i'm 21 and in good physical shape."
-- Insectshelf3
Familial Tragedy
"Personally I had no effects apart from feeling sh** for a few days. I was one of the first in my area to be isolated as my Dad was the second person in the county to have caught COVID whilst already in hospital."
"Over a period of 6 days from the day he tested positive, things got progressively worse and sadly I lost my dad on the 6th day. In normal circumstances it is almost impossible to wrap your head around but as we were isolated it was even stranger being stuck inside whilst trying to process."

"Whilst this was happening my step mother also caught COVID as we had all been in contact my dad the day he had tested positive. Between 4 of us left in the household, 2 had symptoms within 10 days and 1 had absolutely no symptoms and I had few for a short number of days."
"My step mother has made a full recovery health wise."
"Daily life has changed drastically over the past 6 months as we deal with my dads passing whilst processing everything else that is happening in the world Corona related."
"I think the most frustrating thing is the people that do no believe and it takes everything I have to not react to the silly comments you see plastered on social media."
-- N_SR_1
Even Hair??
"I had it quite badly back in March. I was unable to get out of bed for two weeks solid. I lost 16 lbs. in that time, could barely breathe in the second week (turns out I had an autoimmune response), was very feverish and exhausted all the time. I slept maybe 22 hours a day. I narrowly avoided a hospital admission (UK here)."
"Since March it has taken a long time to get back to normal. It took about 4 months to get my fitness back, but for the first couple of months I struggled to climb the stairs without being breathless. I had strange aches and pains in my muscles."
"I also struggled with insomnia, nightmares and an urgent and frequent need to pee. Then at 12 weeks post-illness my hair started falling out badly (woman here not that it matters but it really bothered me). Thankfully it has stopped and has started growing back."
My mental health really suffered immediately afterwards, a doctor told me it was a mild trauma response. I found therapy and walking outside for an hour a day very, very helpful."
"Now 6 months on, I'm feeling like me again. I think I'm very lucky."
A Sudden End to a Dear Hobby 
"Stamina seems to be cut in half. At least I stopped with the audible wheezing on every breath a couple months ago."
"But I've gone from being able to normally go out hiking 8-12 miles before March, to getting totally exhausted after four miles (less if there's even a hint of any elevation change). Just can't get enough oxygen in my lungs."
"Not the worst thing in the world of course (so many other people have more serious long-lasting/permanent damage), but kinda sad to think this is going to be the new 'normal' for me, and it's likely I won't be able to do as much physically as I used to. Ever."
-- mlhradio
Mild, but Lingering
"Mine was pretty mild—3 days of being very sick and 2 days of mild illness. Followed by 3 months of pretty bad asthma."
"I still have bad headaches almost every day. Since mid March!"
A Full Body Onslaught
"I got it at the end of July and had mild symptoms for three weeks, lost my sense of smell, no appetite, lost weight and could barely walk in the beginning of it. I'm young and have no underlying health issues."
"As of now, I still get extremely fatigued (when I was nearing the end of my other symptoms, I couldn't stay awake at all) and my smell comes and goes also. I'm just now getting a negative test back and it's almost October!"
"So I was testing positive for two months even when I started to feel better. Some inspo for anyone frightened and having anxiety over this virus, both of my parents have compromised immune systems (cancer and lupus) and they overcame covid too."
"So there is hope for anyone who gets it but that isn't always the case. So please take it serious guys. It's isn't fun at all and it did not feel like the flu symptoms to me lol it wasn't anything I'd ever felt before."
-- Planeterisss
The Smell Thing Continues to Confound
"Still can't smell or taste a thing, six months later." -- fishbutt
"One of my friends is in a medical study to determine the reason that his nor his children's smell or taste has returned 7 months after Covid recovery. The theory is that it's possibly neurological damage, not damage to the receptors."
"He thinks his smell is returning, but in the most recent test they did, when blindfolded, he failed for everything except strong bleach."
"They also think his brain remembers some things, like, he remembers what a lemon smells and tastes like, so the secondary and tertiary areas of his brain are activating." -- Froggetpwagain
Ahem Forever 
"Tasting isn't right and I have the permanent need to clear my throat - like there's phlegm but there isn't."
"Doctor has basically told me that's life for me now."
-- CG1991
An Infection Breeding Infections
"I keep getting infections. Upper respiratory or strep or something but definitely something. It's been fun. Work is having a hard time understanding."
"My doctors don't know why. I've got inflammation but it's not specific."
"It's a LOT of fun."
-- Wiggy_0000
We Forget How Much We Need That
"I still don't f***ing have the ability to smell anything. Like, nothing at all. It's been two months. At the beginning it was funny, y'know, my friend's dog farts and it stinks like hell, I know from experience, but now I can't smell it, so I laugh at all of them struggling with the stench as I just sit there and chill."
"But now it's annoying. I can't tell if I stink or not, which is kinda important when going to work. I recently drank some stale milk because I couldn't smell it to see if it's gone rancid or not."
"Apart from that, nothing else really. Everything else is just as it was before."
Want to "know" more? Never miss another big, odd, funny, or heartbreaking moment again. Sign up for the Knowable newsletter here.
Keep reading...
Show less
Wearing a mask is a non-negotiable measure that we all need to take in order to stem the spread of the most prolific and deadly pandemic in modern history. It is also a complete and utter pain in the keister.
Let's just consider some of the new discoveries we've all been forced to unveil since regularly mask wearing hit the scene.
First, humidity. Face moistening, inside an outhouse at a music festival air temperature right in your face. And second, the brutal recognition that one's breath is not on par with the aromas of a Yankee candle or some amazing cuisine. It's actually horrible.
And for most of us, that's as far as the difficulties go. The mask is a new discomfort, a mere annoyance.
But for people who are hard of hearing or deaf, the mask is a serious problem. When lip reading and facial expression are primary means of communication, a sudden shield is devastating.
A recent Reddit thread explored the ways mask-wearing has effected the daily lives of that community.
zugtug asked, "Hearing impaired or lip reading people, how have Corona mask policies affected your daily life?"
Want to "know" more? Never miss another big, odd, funny, or heartbreaking moment again. Sign up for the Knowable newsletter here.
Keep reading...
Show less