I love a good love story. I love an epic love story even more. And epic love stories are more common than we think. Often epicness happens in the details, the small moments and over a short period of time. I firmly believe that when you know... you know. Deep down you can feel it when it's happening. But we've all become so jaded by life and the crashing of so many dysfunctional relationships, we already knew were a disaster, we tend to be apprehensive about falling in love ourselves, especially when deemed "too quickly." But who can define "too quickly?"
Redditor u/1_1_0_0 wanted to hear all about the times that love led and everyone just knew by asking...
Married people of reddit , How long after you started dating, did you realize you were going to marry this person?
I've been in love a handful of times. And each time I fell, I fell fast and hard. And after each fallout I swore... SWORE... that next time, I'd take it slow and have a checklist to go through before an "I Love You." Cut to me falling faster each time that follows. Oh well. My heart is a mess. But, love has worked out for plenty of other people.
The Irritated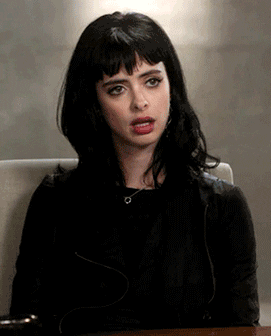 Come On Reaction GIF
Giphy
"I first met my wife when we were dating other people roughly, 11 years ago. She found me annoying. I knew it was meant to be when she confessed this a few years later."
fugly16
Getting Oriented
"Met my wife the first day of orientation week in college. Both of us were in long-term (multi-year) relationships already. Less than 3 hours later, I went back to my dorm room and told my roommate, 'That's the girl I'm going to marry.' Took over a year to start dating, but we've been together ever since (nearly a quarter century later)."
"She's the other half of me I didn't realize was missing until we met. DAMN I love that woman... I'm going to call her now to tell her!"
HellbendingSnototter
It's Easy
"I know this sounds early, but like, a week. I feel exactly the same now as I did about her then. I knew it then and obviously I was right."
BleedingRaindrops
"Same. Husband and I stopped dating on date 3. It was too much effort and we were far too comfortable with each other. You hear about "clicking" but you never think how easy it can be. You find someone that fits perfectly with you."
Shanisasha
A Quick 6...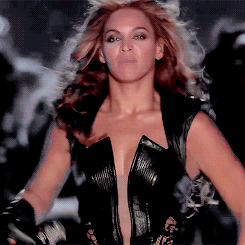 married single ladies GIF
Giphy
"We dated for about 6 months before I started thinking about proposing, but we were together for almost a year before I finally popped the question. We were juniors in college and got married before we graduated. We've been married for 40 years."
schnozzberryflop
4 Years! 
"My (now) wife and started talking about marriage pretty early on. I don't have a specific timeframe, but I'd say within the first few months. At that point it wasn't super serious and nothing planned out. Just like, 'oh, when we get married I want to have XYZ at the wedding.' or 'when we have kids let's do XYZ.' That kinda thing."
"We knew it was going to be a while before that happened, though. She was in her final year of college when we started dating, and I was only just starting my career. We both had things we wanted to do before marriage."
"Mostly she wanted to live in a place on her own, without roommates or anyone else supporting her, for a year just to prove to herself she was actually able to fully support herself. I wanted us to live together, just the two of us, for a year just to know that we were really able to cohabitate well."
"So I didn't propose until about 4 years after we started dating, but we pretty much knew at the start."
VVillyD
See that? Love is like a venomous snake that strikes silently and without warning. Once the poison is in you, it's over. So all you can do is succumb. Oh, that's a gloomy analogy. Whatever, y'all know what I mean. And so do a long list of lovers with a movie worthy tale to tell. Read on...
Happy New Year!!
"20 years ago we met in December for lunch after being set up by friends. Talked on the phone for a couple of weeks, went out for New Years. We moved in together a couple of weeks later, middle of January. Married on February 24th, 10 weeks after meeting. Somewhere in the first couple of weeks we just kind of decided to get married. Best casual decision I've ever made."
bustedaxles
Bling Discussion
"After dating for like three months he asked me what kind of engagement ring I wanted and proceeded to show me his favorites. It was so sweet and I realized there's no way in hell I could marry another man."
Schnucksworld
with the seasons...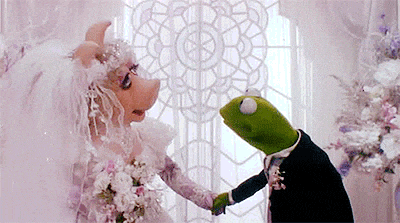 just married love GIF
Giphy
"We met in June, were in engaged by October, and married by the following July. That was 17 years ago."
rburgundy69
Daddy Knows
"I learned that he can defuse my dad's political rants without my dad catching on to what he's doing. It's very sly. Forget romance, that's a necessary survival skill and I needed him on my team."
"Edit: diffuse vs. defuse..."
"Also it was one of many reasons, but my dad is legendary among my family as the man you don't want to introduce your SO to before they're nailed down. He's a wonderful person and dad but he is kind of a crap-head. My husband gets along with him effortlessly. When you marry someone, you also marry their family. It's important that you're able to maintain peace."
Mannagggia
Smells like Love
"A week or two after we started dating she met my parents and farted in front of them."
SmokedByJesus
I Know You
"I had known this person by acquaintance since 2014. Asked me out in March 2017 - said no for 4 months. In September 2017 dated. In December 2017 he proposed, and in January 2018 I said yes."
"TLDR - 4 months after 1st date, but knew him for a few years before dating."
Jadhar303
Me & My Bestie
"5 months. My now husband planned this amazing road trip for my birthday where we went from Los Angeles —> The Grand Canyon —> Monument Valley —> Las Vegas. We had such an amazing time and he was the first person I spent that much time alone in a car with and didn't want to kill lol. No fights, no bickering (even when a 4 hour drive from Las Vegas back to Los Angeles took 9 hours due to a massive accident)."
"We just laughed, had great conversations, and enjoyed the same music. I knew then he was the one I was meant to marry. We just meshed too well to not be soulmates; 6.5 years later (2.5 married) we still mesh so well. We've had maybe 3 verbal fights total, all of which only lasted a couple hours. Lucky to be married to my best friend. :) "
Smoky-The-Beer
Be Mad
"Probably after about 2 months, We had our first big fight and I remember when she offered to leave and I told her 'I'd rather be mad at you with you here, Rather than you leave.' That is when I realized it was different. 2 Kids a house and beating cancer later and we are still going strong."
Gorcrow
"Engagement Ring"
"I think I knew after two months, but after five months, I opened a separate savings account where I'd deposit an amount off of each paycheque to the account labelled 'Engagement Ring.' We were both still in school and I was working part-time on the weekends, so the deposits were more symbolic than anything, but in the end, they certainly helped out financing a good portion of the ring. That was almost twenty years ago and we'll still together."
BroodingBryanAdams
Immediate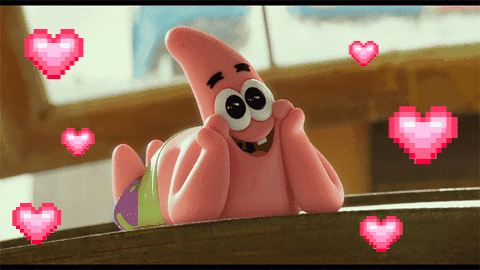 In Love Hearts GIF by SpongeBob SquarePants
Giphy
"My wife says she knew on our first date. I'm a bit slower on the uptake. It took me about 6 months."
*ickMorningwood9
3 Year Rule
"I had a 3 year rule. All of my previous relationships ended prior to the 3 year mark. Either I realised they weren't the one for me or they realised it, either way it always happened before 3 years. With my wife I proposed just after 3 years when I realised I had had no thoughts at all that she wasn't for me."
Settledforthisone
She was there...
"Before we started dating. She was my best friend for a few years, and I realized it during that time. I just had to wait for her to break up with her boy-friend. Then we dated a couple of years. We've been married 34 years, and counting."
Trid1977
Scared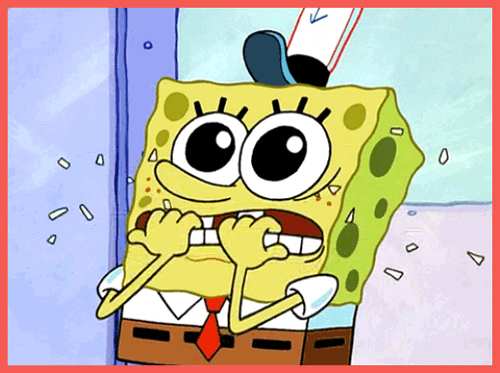 Biting Nails Reaction GIF by SpongeBob SquarePants
Giphy
"5 years; I had a lot of anxiety, undiagnosed depression and OCD. It took a break up and some time apart to realize he was the one I wanted to marry. We've been together for 13 years and I could not be happier."
IsaacNoodles
'Of course she's in those plans.'
"I asked my Dad for advice on if I should propose to my girlfriend or not. We were about 2-3 years in, and I had plans to possibly travel, to leave Pennsylvania where both our families and us live, or get a job overseas. He said do these plans include my girlfriend or not? And that hit me pretty hard because I instantly said, 'Of course she's in those plans.' My Dad told me to marry her. The next day I got the ring."
ClemClementine12
Be Okay...
"Probably about 5 years. I had commitment issues like crazy, and he also had some maturing to do. We broke up for a year, then got back together when I realized that it IS okay to be content in a relationship."
xiaomantoubuns
Listen to your heart, that's not just a great song from the 80s/90s rock band Roxette. (Love them) It's also a mantra we should all embrace more. Just try to embrace it with your brain attached. Pay attention to red flags but don't ignore Cupid's arrow when you feel the sting. Life is too short. But take your time before you share you're bank account information.
Want to "know" more?
Sign up for the Knowable newsletter here.
Never miss another big, odd, funny, or heartbreaking moment again.
Keep reading...
Show less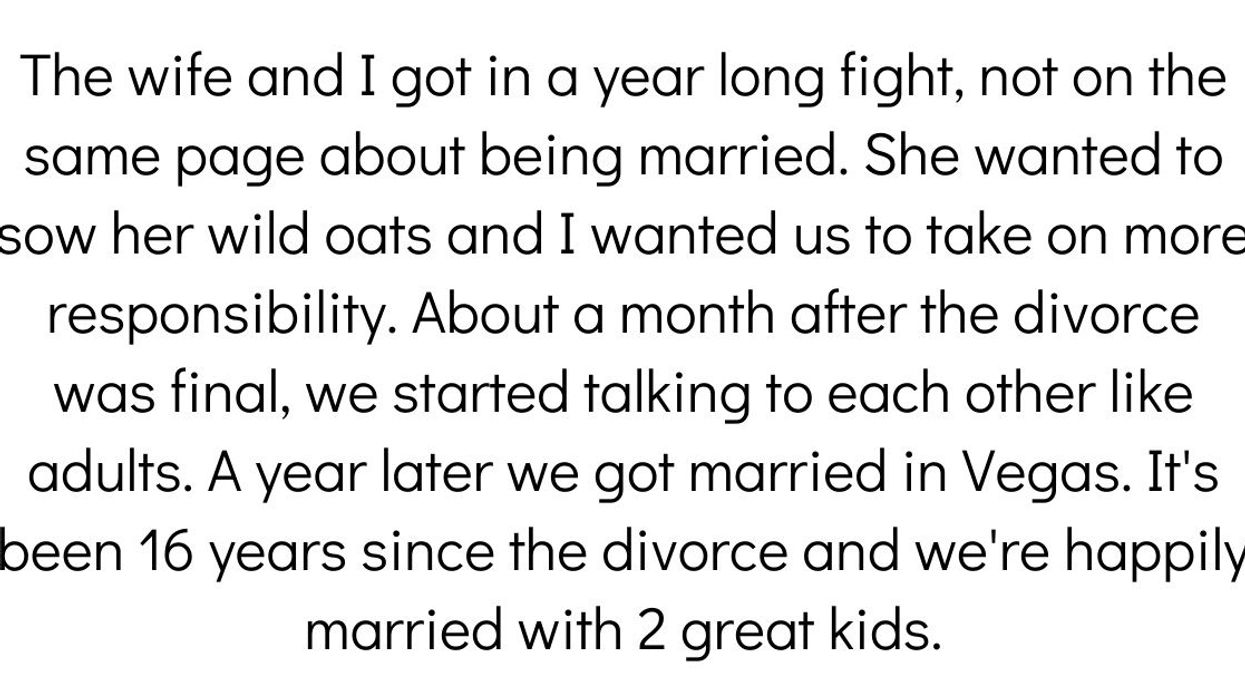 It is better to have loved and lost than to never have loved at all.
A lost love doesn't have to stay lost. While divorce sounds like the end of a relationship, it can be the beginning of a long lasting and loving marriage. Simply poor timing and circumstances can be the deciding factors in a marriage lasting or ending, but the issues can be remedied.
Redditor u/minkymy got hear some hopeful love stories when they asked, "People who remarried an ex-spouse, why did you divorce and how did you get back together?"
What is man? A miserable little pile of secrets.
And nothing reveals secrets like committing to somebody for life. When you live with somebody you learn more about them than you ever necessarily wanted to.
Are they good or bad? Not necessarily. But they are a surprise.
u/ImContentWithLosing asked:
Married people of Reddit, what's one thing you didn't learn about your spouse until after your wedding day?
Here were some of those answers.
Loss In Crustmunication
I have a friend who was born and raised in Romania in a relatively poor family. His favourite section of a loaf of bread was the crusts on ether end (possibly even his favourite food in general) so when he got married (to a woman from Australia) he started leaving the crusts for her because they're the best so he wanted her to have them. Well typically in Australia we throw away the end crusts, so when my friend left them she assumed he didn't want them ether and threw them away. They were married for years before he caught her tossing them and got confused.
Glaring Omission
I was the kid that my dad never told his new wife about. They had 3 kids together before she found out about me. My struggling mom filed for financial assistance, and when they found out she wasn't getting child support for me, they tracked my dad down easily through his government job and started docking his wages. I was 12. And that's how he had to tell his wife about this glaring omission from his past.
Always Learning
He likes to eat fish.
Somehow in our six years of dating, I got it into my head that he didn't like to eat seafood. My parents would cook dinner and invite him, and I'd constantly tell my mom, "No, can you make something else? He doesn't eat fish."
My husband loves most seafood, with the singular, random exception of coconut shrimp. We joke about that to this day, that I unintentionally kept him from some of his favorite foods without so much as a conversation about it.
That's a lighthearted answer. I'm sure there are many more. Eleven years in and we are still learning things about one another.
Spotless
He's really good at doing household chores. Between us, I do all the cooking and he cleans up. He even makes sure the cutlery air dries on a cloth before wiping down the water stains. He developed a cleaning procedure to make sure the black marble kitchen top is spotless. He never ever leaves the dishes for the next day no matter how late the dinner ends (which can be really late when we entertain guests)
Also, he has a fondness for the latest household gadgets. The robotic vacuum cleaner was a really good buy - now he's eyeing an electric lock so we will never need to carry our keys again.
Analog Is Oldalog
My wife cannot read an analog watch / clock for time. Married 4 years, been together 7 years total, and somehow that came up only a month ago when I asked for the time off a watch during a power outage.
I don't give her a hard time about it, but that was a fun fact to learn
People Share The Most Selfless Thing They've Ever Secretly Done | George Takei's Oh Myyy
Athleticism
That he lives and breathes sports. I knew he liked sports when we were dating, but I didn't realize that's all he liked. I didn't know he would rather watch football games on Sundays than go to family dinners or anywhere else. I didn't realize he wouldn't want to watch anything but sports on tv. I didn't know that he would want to play or watch basketball/football/baseball/golf every waking moment.
I Didn't Know He Would Prefer Sports to Sex. I was gobsmacked.
Gaslighting
My mom found out my dad was a compulsive liar when his twin sister didn't show up to their wedding. When questioned about it, he said she must have imagined the dozens of stories he had told about his twin sister. He is an only child.
Brain Over
How insane his mother is. He was clear that they had a difficult relationship when he was growing up and that he is really close with his dad because of her behavior. Since we've been married she's been diagnosed with narcissistic personality disorder, and her health professionals say it's likely she has genetic degenerative neurology (Huntington's).
My Sweets
He absolutely cannot be trusted with desserts in the house. Back when we were engaged he'd give me time to eat my half of the ice cream or Oreo package or whatever we had on hand... now? I'm sitting here eating thin mints from a stash from under frozen veggies in our outside freezer.
The Thirteenth Year
She's a great swimmer. One day, after we'd be married for about seven years, we joined a gym with a swimming pool. She challenged me to a race. Ok, I thought, I'm a pretty good swimmer. I was surprised when she offered me a half-length head start - and then doubly surprised when despite my massive head start she beat me easily. Apparently she used to be a competition swimmer at school. She's basically half-dolphin. But she'd never happened to mention it before.
Keep reading...
Show less
Ah married life, that's when you're living the dream.... well so they say.
Those of us unmarried relics wouldn't know but it's sure fun learning about.
Who hasn't wondered what the most major life changes will be once vows are swapped and the clergy says "you may kiss your partner."
Maybe the biggest surprise is that there is little to no change.
That would seem like a letdown.
Let's find out.
Redditor BoboDClown2019 wanted all the matrimonial partners out there to speak up by asking:
"Married people of Reddit, what did you only start doing in your relationship after you got married?"
The Regulars.
"Costco is now considered a date so that's something."
BearOfBears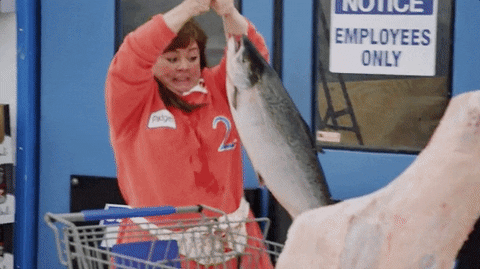 Giphy
"Wife legit wants a Vacuum cleaner for Christmas. No necklaces, no diamonds, just another Dyson stick vacuum that we can just keep in the basement. This will make her happy. I meanwhile will feel like a bad 50's husband, but its a sacrifice I make for my wife."
Blog_Pope
Chefs. 
"Cooking, my husband was a chef and has always been amazing at cooking, I never really cooked at home (unless mr noodles or frozen dinners count). Once we moved in, I started calling my mom (who is also a chef) and asking her how to make certain dishes. Turns out I'm pretty damn good at cooking, somethings that I've made, both my mom and hubby wanted to learn the recipe form me!"
"Starting learning to cook 9 months ago."
dotsisu
RIP my love. 
"Quit checking out every room I walked into for hot available females. My wife was seriously, always the most beautiful person in the room and we would talk about anything and everything under the sun. She was my best friend too. Rebecca passed away from breast cancer on May 17th of this year. I'm still not looking. RIP my love."
DeanSmartin
I Got Out. 
"Most of these are good... mine's not. After I got married was when my (now-ex) husband's abuse became apparent. He straight up told me he owned me now and could do whatever he wanted to me.""
"Yeah there were signs before hand (hindsight is 20/20) but once it was legal, it became glaringly obvious. We had our first married fight on day 1 of being mr and mrs.
"Took 3 years but I got out."
foxes-and-flowers
Nothing.
"Honestly if you talk to any just married couple, most don't feel any different at all. Nothing changes."
"It just becomes more socially acceptable to start discussing having kids."
"The only thing that really changed for us was that I was suddenly comfortable getting loans in both our names and combining our finances. Finances are likely the most important factor when it comes to marriage."
Trigger93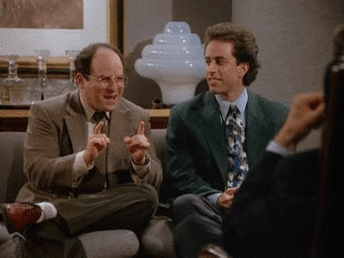 Giphy
The Guinea Pig. 
"Cooking, sadly my mother never taught me how to cook so my husband was my Guinea pig. I feel bad because it took me a few years to learn how to make food edible."
otherm0ther

Coffee Forever. 
"My parents both never drank coffee and didn't really care for the taste of it. Someone gifted them a coffee maker as a wedding present. They tried it out their first morning married and have made coffee every morning since."
it_helper
For the Very 1st Time....
"We started having sex. We were both virgins."
"It's been an amazing 4 years! The first time was was way better then everyone said it would be and it's been fun for us to learn and explore everything for the first time together."
CzCzCz540
Money. Money. Money.
"Share finances (we did some before but it becomes more integrated), bought a house together, no condoms, life insurance and such being in your spouses name, a lot more compromise on decisions... nothing is different right away but you start doing these things slowly."
Goofball412a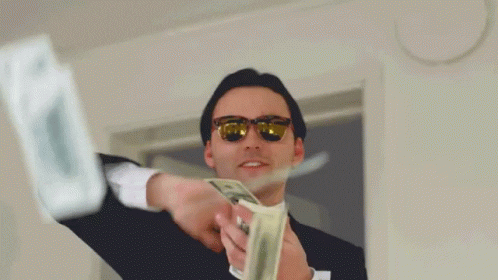 Giphy
Living Situations. 
"Lots of realizing I suck at cohabitation and need to clean up after myself more. Learning to say no to the things I want even if it doesn't put us in a bad financial situation we got goals and stuff so I want those to happen more than some upgraded SSD for my computer."
mynipplescutglass
Hey Hubby....
"Calling him my husband. That's about it."
dsteere2303
"Ours was the same way. It's kind of a relief though isn't it? It's hard to explain but saying "wife" instead of "girlfriend" when we met new people was so much easier."
Fair_University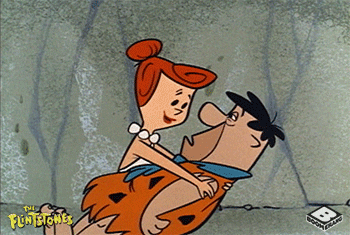 Giphy
"Honey, what's wrong?"
"Everything. I married my husband, who was in the Navy, at 18, and he immediately moved me across the country and then got deployed, leaving still teenage me alone in a strange place trying to take care of our home alone."
"My sweet, elderly neighbor, who had been really lonely because her son didn't visit often, came over the first week with some flowers from her garden. I was so touched I started crying, and she said, "Honey, what's wrong?" I was like, "How do you write a check to pay bills?????"
"She helped me, and we became really good friends. I'll never forget her."
Christian_Writer
People Explain Activities They've Added To Their Post-Pandemic Bucket List | George Takei's Oh Myyy
While we've all been cooped up for the better part of two years, many of us have been dreaming up exciting plans for the future. Maybe it's finally time to s...
"Dear & Moose"
"He tried calling me "dear" when we were dating. I jokingly told him "don't call me dear, I'm not your wife," he never did it again. Fast forward a few years, we get married and walking out of the court house he whispers in my ear "I can call you dear now." So now he calls me dear and I call him Moose."
ScaredOfSocks
The Brood. 
"Having children."
ImSharticus
"I always found it funny that despite how religious her side of the family is, my mum and both her siblings all had a daughter that had a kid before getting married."
Mad_Squid
Same Old. Same Old.
"Having the same damn thoughts and voicing them at the same time. 🤦♀️"
caligirl41
"Or wearing basically the same clothes. Feels like that started happening more and more often."
Fair_University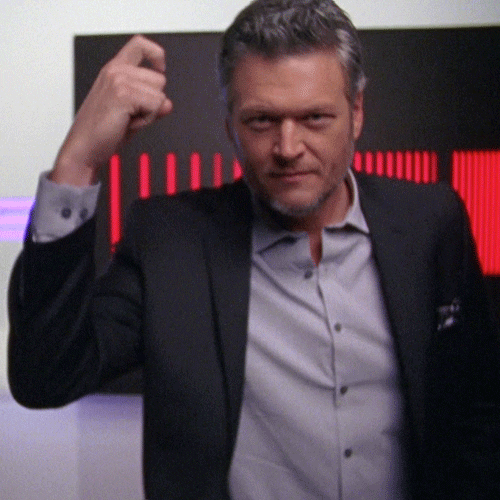 Giphy
Nothing special.
"Nothing special. The usual things that go with being married, co-habituating, taxes, sharing things."
"If you start doing things you didn't do before you were married, you may run into problems. Be who you are all the time, and that way when you do find the right one they like for you for all of that."
phydeaux70
The Annuals. 
"Creating 'traditions' together. It is our wedding anniversary this month and I am looking forward to arguing about how big the chunks of bacon should be while making home made pizzas, listening to flashback Friday all while wearing my wedding dress."
dalekbearkissme
Let's Chat. 
"Honestly if you talk to any just married couple, most don't feel any different at all. Nothing changes."
"It just becomes more socially acceptable to start discussing having kids."
"The only thing that really changed for us was that I was suddenly comfortable getting loans in both our names and combining our finances. Finances are likely the most important factor when it comes to marriage."
Trigger93
Putting Work In....
"Gardening. She loves it. I see it as more chores, but I love her so I will happily do extra chores to see her happy."
Reddit
"This is literally what my dad told me when I'll know I've found the right woman. When I'll willingly do extra chores just go make her happy."
"Unmarried at 33....."
FrankieFillibuster
Bon Voyage....
"Nothing really changed. We had already been living together for almost 10 years... getting married was basically just an excuse to party and go to Hawaii."
mejok
"How fun was that wedding? You had an excuse to party, sounds like it was really really fun!"
ToInfinityandBirds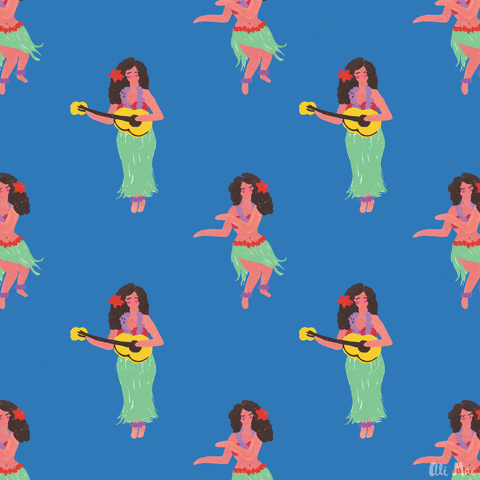 Giphy
8 years +
"Not much. Taxes and finances obviously changed. I think the thing that actually changed is now I'm more forward about voicing when I have a problem. But I don't think that's because we're married I think it's because we have been together for 8 years and we're secure enough where we can hash out problems or even fight without feeling like the relationship is in jeopardy."
TheBrontosaurus
Read to Me
"I know a couple, where the husband started reading books to his wife to replace some of their date nights. It was like, one of the most romantic things I've ever heard and something I never realized I missed from childhood and would want in a relationship."
TechniChara
Presents...
"Buying her more things to let her know that I care about her. She doesn't expect it, but it's great to see her eyes light up over anything from flowers to a new ring or necklace. Also, only asking for a basket of breaded fish and some vinegar for my birthdays since I don't really care to celebrate getting older anymore."
Firesky21
Let's do Wendy's
"Bickering about who pays for McDonalds when we're together. When we were dating we would usually pay for ourselves or spot each other on occasions. But since we got married we have an unspoken word of if we get food one of us has to pay for both. It's stupid, but it's funny and but at the same time. Usually ends with us laughing and stealing each other's fries."
gears_be_ground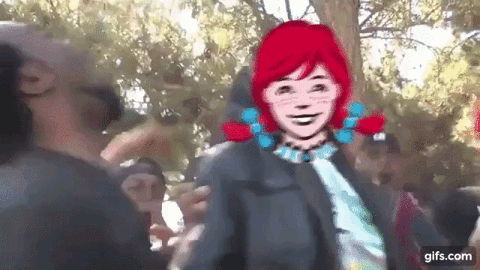 wendy delivers GIF
Giphy
Hype...
"We're each other's hype man. When he or I wake up feeling crappy, we just lay together and say how awesome we are and how we can get through the day to come home and be fat."
KenziKitteh
You always want to be comfortable around your life partner... but maybe not too comfortable like keeping the bathroom door open when it's occupied.
Want to "know" more?
Sign up for the Knowable newsletter here.
Never miss another big, odd, funny, or heartbreaking moment again.
Keep reading...
Show less