"Reddit user Turbulent-Ad-7862 asked: 'How do you feel towards the person you lost your virginity to? Do you still remember them?'"
There is a reason that Madonna's "Like A Virgin," a sexual anthem of innocence lost has resonated with the world from the instant she fell to her knees on that 1984 VMA stage to this very moment.
Everyone remembers their first time.
And their first person.
Maybe they were and still are your first love.
Maybe the sight of them can make you ill.
No matter the reaction, we remember.
That person played a major character at a turning point in life.
That's hard to forgrt.
Redditor Turbulent-Ad-7862 wanted to hear about everyone's thoughts on the first person they had sex with, so they asked:
"How do you feel towards the person you lost your virginity to? Do you still remember them?"
Oh... the first.
I have two. (Not at the same time).
One of each gender.
Still care deeply about both.
HER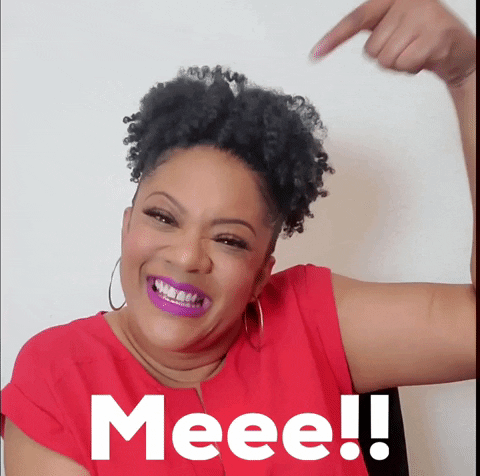 Happy Its Me GIF by Kiaundra Jackson
Giphy
"Pretty sure she was the one who got away, but we dated in high school and she moved away before our relationship could find a conclusion. At this point, it's probably just nostalgia... lol."
Dewey_Bosh
Oh Them
"I don't feel one way or another. I haven't seen her in over 20 years or so. I haven't thought about her in years until this post."
1980pzx
15~ years for me and exactly the same. This post reminded me of her and honestly, I hope she's doing well. A quick Facebook search shows she married the guy she dated after me and they had a kid. That's wonderful and I'm glad for her."
UncoolSlicedBread
"Same situation for me, only it has been more like 10 years instead of 20! I actually almost forgot about the guy until I saw this post, lol."
MsSibylline
Best Of...
"Well on the 'hot/crazy' matrix she was firmly in the top right-hand corner lol. So I remember her very vividly, the sex is still some of the best that I've ever had. Luckily I had some older and wiser friends who kind of dragged me out of that relationship. For which I am very grateful. I have no idea what became of her, and I don't particularly care. :-) "
BeerPoweredNonsense
​Better than me...
"I miss her, to be honest. She was fun, fiercely intelligent, and far too good for me. It was humbling being completely ill-equipped to argue with her, but fun to watch her demolish adults in debate and run rings around them in conversation. It's been 22 years since I last saw her, 17 since we last communicated by email. She has a family of her own now and inevitably was an enormous success in her career."
Prudent-Earth-1919
Still Strong...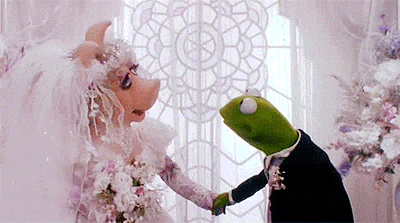 just married love GIF
Giphy
"I've been with her for 10 years and I hope to still be with her for another 60 or so."
Caractacutetus
"I mean, we've been married for 15 years and have 5 kids. I guess she's OK."
aroundincircles
It's amazing that people can make it work for life.
It gives me hope.
Though I'll stay a cynic.
Why Not?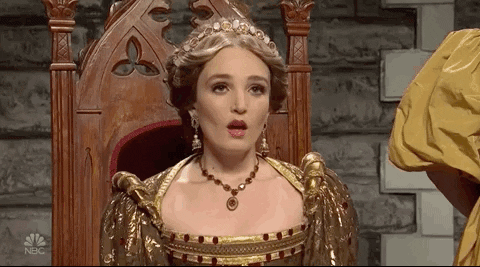 Snl Queen GIF by Saturday Night Live
Giphy
"Oofta, I do remember them. But it's not a romantic story at all. I was caught up in the 'everyone is doing it, better get it over with' and I lost it to a stranger at 15. He was also 15 and it was his first time. 😩 "
Ashley0716
So far, so good...
"Pretty damn good. It's only been a few months but I'm totally into him and (despite his self-proclaimed aversion to relationships) he pushed to be exclusive and he's texting on an almost daily basis wanting to get together. As for how I feel, 50% horny, 40% happy, and 10% anxious sums it up well."
_eviehalboro
Memories
"It was my high school girlfriend. I ended up breaking up with her. We hooked up again about 6 months after the breakup. Just casual sex. No labels. Ended up going to different colleges in the same city. Hooked up and went on some dates during our freshman year. Still no labels."
"Eventually she basically gave me an ultimatum. Said she emotionally couldn't do the casual thing any more. Basically, we get back together for real or we go our separate ways. I wasn't willing to get back together, but I respected her decision and didn't want to toy with her feelings. She wanted to be together, and I knew that any kind of just treating her like a normal friend would have only given her hope. So I basically just cut out all communication."
"That's been 8-9 years ago now. She seems to be doing well. Just recently got engaged. She was a good girl, and I'm happy for her. Wish it didn't have to end as it did because she was cool and I liked spending time with her. But it would have been selfish and emotionally manipulative to do anything besides cut off communication as I did. I have nothing but fond memories of her. I hope she'd say the same of me."
ShitfacedGrizzlyBear
17
"He was a friend I met during a school theatrical production. I was 17, I told my dad I was staying back at school to do assignments and then hiked it to his place. His father nearly caught us. He's a good person and has come so far. He was addicted to prescription meds for a long while. I won't ever forget him and I hope he's doing well since coming off that sh*t. :) "
OttersAndOttersAndOt
Ugh... HER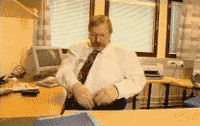 Angry Fed Up GIF
Giphy
"I still remember her, but I hate her guts now. She ended up cheating on me, and then thought it would be alright to still be friends after."
Ghoulthrower676
The one person we can't ever forget.
Good or bad experience... that first time and person stays with us.
"Reddit user grayspot94 asked: 'What's the worst way someone tried to flirt with you/ turn you on ?'"
One of life's greatest turn-ons is a person who knows how to flirt.

You throw in some charm. Some wit. Some sex appeal... and BAM. Instant love connection.
It's almost an art form.
Unfortunately, far too many people have missed this memo.
A good flirt should make one quiver, not shake in fear.
There is more than one way to ruin a flirty moment.
Redditor grayspot94 wanted to hear cringe stories about the ways to NOT try and seduce someone, so they asked:
"What's the worst way someone tried to flirt with you/turn you on?"
The amount of stories I could tell y'all from my NYC club days.
We don't have the time.
A What?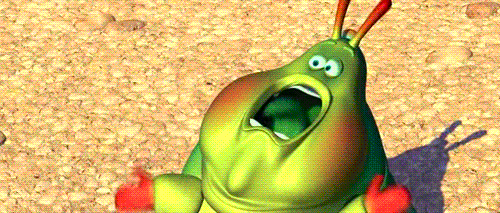 Best Friends GIF
Giphy
"One time at a house party a girl whispered in my ear 'Have you ever licked a caterpillar?' Then tried to get me to come home with her. I never figured out what that innuendo was supposed to mean 😅."
Much-Audience-5800
Oh Nuts
"Kissed me out of the blue. Not a bad thing in and of itself, I was into her, she was into me, and she knew how shy I was so she made the first move. The issue was that shortly before she kissed me, she had eaten a Snickers bar. I'm allergic to peanuts."
Local64bithero
"His lips, tongue, and whatever else she lobbered on quickly turned an ugly mottled red and swelled up until he couldn't talk, which means he couldn't even tell her what was wrong, as he desperately sought medical attention. Oh, sweet memories of young love."
StrawberryGasoline
It's YOU!
"I (M) went out to dinner with a group of friends. One girl said to the whole table "I'm waiting for the man I love to realize that the love of his life is sitting directly in front of him. She was sitting directly in front of me."
"Yes, everyone at the table realized what she meant and got very uncomfortable with her. Myself included."
"Backstory: She directly asked me out a few weeks earlier but I told her that I don't like her that way. Nevertheless, she persisted (and got rejected again)."
EponymousTitular
A Bad Setting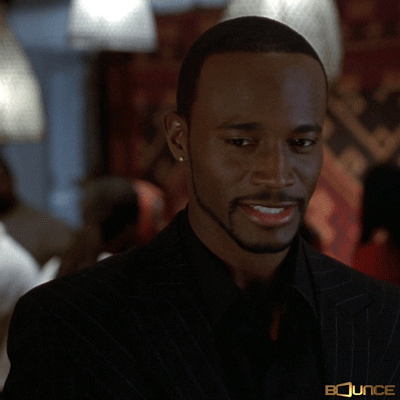 Taye Diggs Wow GIF by Bounce
Giphy
"I had a woman hit on me at an STD testing clinic. I definitely respect the game, but I was there to get tested because I had just gone exclusive with someone and wanted to get checked up before we stopped using condoms."
Turdsworth
"Imagine the pick-up line for meeting someone at an STD clinic: 'Do you come here often?'"
Lvcivs2311
Read the room people.
Not just the people in it... the ACTUAL room!
Swing or Duck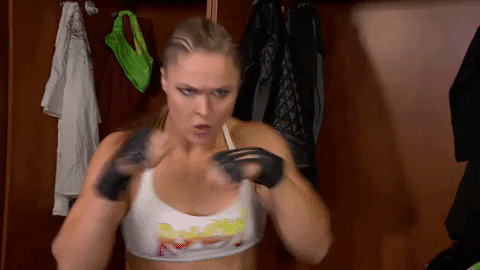 Ronda Rousey Fighting GIF by WWE
Giphy
"Hosted a party in college with some friends, a girl that was trying to talk to me wanted to prove how strong she was and how good she was at boxing."
"Threw a mean haymaker right across my jaw. I randomly met up with her two years later at another random party. She introduced me to her friends as 'the cute guy I punched in the face.'"
"Just to clarify, it wasn't a malicious act. She asked if she could show how strong she was by punching me and I said 'yes' not paying attention to what she was asking."
EBeast99
Weeks Gone By
"Borrowed my iPod and returned it. I put it in my desk drawer and forgot about it. She got real cold and distant and I just let it go. About 6 weeks later I saw the iPod in the drawer, charged it up, turned it on, and found she had left nude photos of herself."
Appropriate-Battle32
"I feel like people aren't appreciating how labor-intensive that was. She had to take the picture with a separate device. Upload them to a computer. download iTunes, and update java. Upload those pictures to the iPod."
Mnstrzero00
Don't Knock on My Door...
"My neighbor recently knocked on my door at around 10 pm to drunkenly tell me I was the pinnacle of masculinity because I leave for work at 7 30 every morning. Said she woke up to the sounds of me leaving and she is 'kind of in love with [me].'"
"Then she asked if she could kiss me, I said no, and she went ahead and tried anyway. Then she got all upset when I pulled back from her. There were tears."
"Spent the whole conversation, trying to figure out how to remove a person from my doorway."
"Context - I only speak to this woman roughly once a year when she appears at my door drunk, though usually she just asks my name for half an hour. Or asks if I am gay."
Ahrtimmer
But Who Hates Tapas?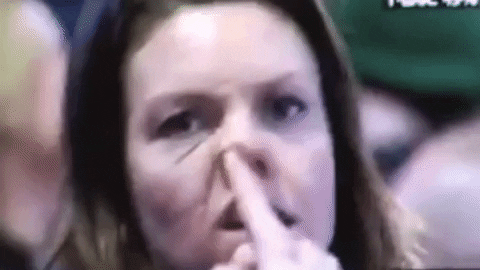 Sassy Finger GIF by ProfeB
Giphy
"As I yawned with my eyes closed, as one does, he placed his index finger inside my mouth. At a dinner party, with several other people at the table."
Even_Accident9224
Oh my word.
Who raised these people?
Even wolves have better romantic etiquette.
Young couples in love aspire to cement their adoration by taking a walk down the aisle.
And while many happily-married couples don't have any regrets about exchanging vows, it doesn't mean a spouse never reflects fondly on a time when they were single.
In all deference to those who are married, there's nothing wrong with a spouse feeling nostalgia every now and then.

Strangers online who are married shared their thoughts about a former status when Redditor Dramiotic asked:

"Married people of Reddit, what do you miss about being single?"
One thing that annoyed Redditors was misplaced items.
Disappearing Objects
"Things being where I left them."
– dramioneff
"That is one thing my wife does that is a head scratcher. I wear contacts and it is very important to her that my empty contacts case is in the cupboard under the sink. For the longest time, I wore shoes that even though they had laces, i could just slip my feet into them. My new shoes need to be tied and untied. I'll put my old shoes on the basement steps for when I need to quick run out garbage, but she'll always take them down to the basement at the bottom of the stairs. Why can't I just leave those things there? It's a small inconvenience, so I just let her have her quirks, but I don't fully understand it."
– OffTheMerchandise
Comb Caper
"When I was younger, I used to wear my hair longer. I also went to work early, which meant that I'd shower and be gone before my wife (and kids) got up."
"My only request was that there be a comb in the bathroom so I could comb and straighten my hair after my shower in the morning. If I can just have that, I'll shower, get dressed, and be out the door without waking anyone. Please dear, can you just leave the comb in the bathroom? Please?"
"But too many mornings I'd get up early, take a shower, and then be without a comb. I'd have to come out of the bathroom and start turning on lights, making noise looking for a stupid comb in my wife's purse or somewhere else in the house, while my hair is all frazzled and I'm half dressed and everyone is still sleeping."
"To mitigate this, I tried making sure there was a comb in the bathroom the night before. I'd buy a pack of 10 combs and put them in the bathroom, but they would all be gone within a few days. I'd hide one comb with my stuff in the bathroom. But 9 times out of 10 there would be no comb anywhere in the bathroom when I needed it."
"The only solution that worked was for me to hide a comb in my sock drawer. And I hid a backup in my underwear drawer. Worst case I could quietly go from the bathroom, grab the hidden comb, take care of my hair, and return it, without waking anyone up."
– 15all

Another added factor complicates things.
Not Getting Anywhere
"Being able to go somewhere ten minutes after I decide I want to."
– Certain_Note8661
"That's my only regret. It's not marriage that stopped it though. It's the kids."
– mysteriousbloodfart

On Their Time
"Incredibly impossible. Whatever their schedule is, that's your schedule. Wife's on a night shift tonight and is getting ready to leave in a few minutes. Pre-kids if she was on a night shift I'd essentially be able to do whatever I wanted. These days, one has school tomorrow and the other's at daycare. So I have to cook dinner now (as soon as I submit this post actually), and then as soon as that's done it's shower time, then bedtime."
"And once they're asleep, I get to clean the house so it can be destroyed again tomorrow afternoon when they get home."
– _ficklelilpickle
Delays And More Delays
"The Bluey episode, Sticky Gecko, encapsulates it perfectly. Bluey's mom spends nearly the entire episode trying to get the kids ready to go the park, and the she is trying to be on time because the other mom they are meeting with is a stickler about being late. Finally Bluey's mom snaps and says they aren't going because nobody is getting ready. The girls finally get ready and they start heading out the door, when Bluey's mom gets a text from the other mom saying they are running late."
"The show is really amazing because while it is ultimately a kids show, there are tons and tons of separate parent themes in basically each episode."
– 6BigZ6

Sole Decision
"Not having to consider anyone else when making a decision."
– Haunting_Assistant66
Quiet time is valuable and is often missed.
Enjoy The Silence
"Being able to come home from work and not speak a single word."
– Dull-Pickle4040
Working Out A System
"Both my husband and I have very socially demanding jobs so we've come to the agreement that the first hour (some days, hours) we sit in silence together (or separately) and just do our own thing. Usually it's zoning out redditing on the couch on our own devices and we just end up sending memes and screenshots to each other. Quietly. It's wonderful."
– addisonclark

Cancelling The Noise
"Long comfortable silences are golden."
"My wife and I both grew up in absolute chaotic households. Her parents hated each other, divorced, but nobody ever left the house. Her dad was a worthless drunk, so her mom had to work full time plus, which meant that my wife had to be the caretaker of the other children and her drunk-@ss dad. There was constant yelling, fighting, and drama. My wife got robbed of being a child and a teenager."
"My parents never divorced, they just loathed each other, and took all of their frustration out on me, the only kid. The only respite I got was school. There were times I wouldn't come home for days because of the screaming and other bullsh*t."
"So, it turns out that my wife and I really enjoy the quiet. Of course we talk, and genuinely have great conversations, but we can go for hours just being comfortably silent together hanging out. We'll sit at opposite ends of the couch, feet touching each other, and just be. I love her, and I love it."
– ka_tet_of_one

Some things just take some getting used to.
And being married and adusting to one another's quirks is no exception.
For me, getting married didn't change a thing, since we already ironed out any issues that come with living together.
After 15 years of being in a relationship, my husband and I both said "I do," and nothing dramatically changed for better or for worse.
Maybe there is something to not rushing into things.

They say opposites attract.
Though, in order for any couple to have good chemistry, they will likely have to see eye to eye on certain things.
Or, at the very least, be open to hearing their spouse's side of things in order to avoid constant arguments.
In all likelihood, though, even married couples who seem to have more in common than not will still disagree about something.
Possibly something small, like preferring the beach to the mountains for a vacation, or indeed something more fundamental, like religious or political beliefs.
A difference of opinion neither side is ever likely to change.
Redditor Worldly_Platform3586 was curious to hear the many things married men always have, and always will, disagree with their spouses about, leading them to ask:
"Married men of reddit, what is one thing you and your wife have completely different opinions about?
Or Blue and Black, or White and Gold?...
"Whether any given thing that we are looking at is green or blue."- ThingThatsJustBegun
Plans Of Attack
"How to spend our vacation."
"My wife is the kind to plan a whole itinerary of things to do while visiting a place."
"I, on the other hand, just want to sleep in, eat all the food that I can't eat at home, and actually relax."
"Don't get me wrong, I wanna sight see, visit touristy things, and buy souvenirs, but to have back-to-back planned events for the whole trip can be exhausting."
"Knowing these differences, however, we compromise."
"I know I can't stay at the hotel all day, and she knows that we can't go out every minute."
Check "So we plan events and plan for relaxation ."- TheQuantumRed
Everyone Needs Their Personal Space...
"What constitutes her half of the bed."- Joks_away·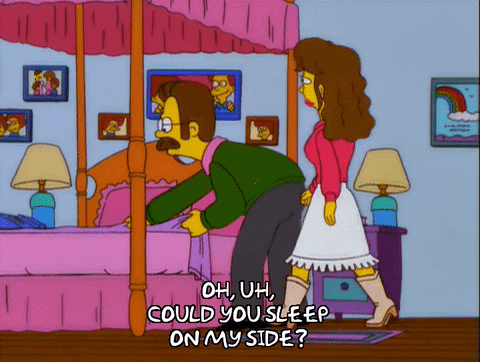 episode 19 sleep GIF
Giphy
Relaxing For Some, Terrifying For Others...
"The idea that true crime documentaries are a great sleeping aid."
"For her maybe, but I'm the one lying awake getting freaked out by all the stories of people killing their partners for the life insurance payout."- Stu_Thom4s
There Is A Difference Between Dirty And Messy...

"The definition of 'clean'."- papasnork
Time Is Not To Be Wasted...
"Promptness.":
"My wife god bless her cant be on time for sh*t."- Real-Problem6805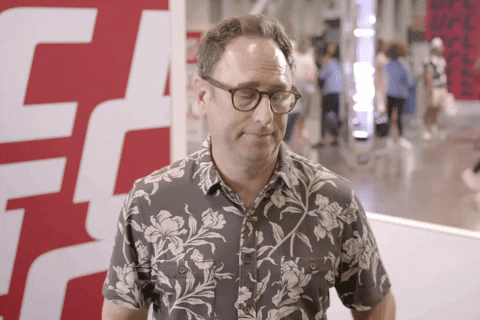 Time Mma GIF by UFC
Giphy
Not All Items Are Multi Purpose
"The bed."
"I think it's a bed, and she thinks it's a table to store all manner of things, buried and twisted under various blankets."
"Her: 'I can't find the remote!'"
"Me: 'Have you checked the Sleeping Table?'"- Lil_MRSA
Multitasking Or Procrastinating?
"Closing the loop on practical jobs."
"I like to completely finish a single task before I start another, even if this is sometimes a bit inefficient."
"Mainly because I have a bad memory and will probably forget to finish it later."
"She likes to do about 20% of seven jobs and then gradually nudge each one towards completion over days or weeks."- stevedocherty
People Go To Great Lengths For Their Passions
"Horses."
"My wife is a successful woman and yet still lives paycheck to paycheck just so she can ride a horse."
"Baffling."- kudatimberline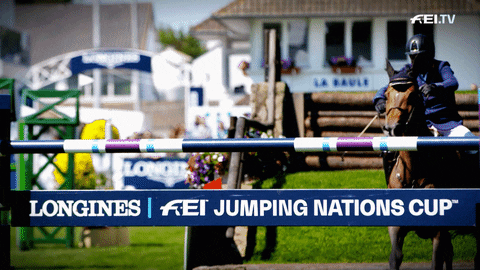 jumping nation cup GIF by FEI Global
Giphy
...I Think Some Explanation Is Needed...
"I just have to say dishwasher right?"
"No explanation necessary?"- LeadingAd5273
How To Spend Time In Front Of A Screen
"Video games."
"She hates them and thinks they do nothing but rot the brain, I grew up playing them and still do."
"On the flip side, she absolutely loves drama tv shows."
"I find them to be the most nauseating shows ever made."
"Therefore, when she watches her shows, I go play video games."
"It allows for neither of us to complain about the others favorite past time."- Bearded_Wonder0713
Humor Is Subjective
"The objective hilarity of my off the cuff jokes."- BobRoberts01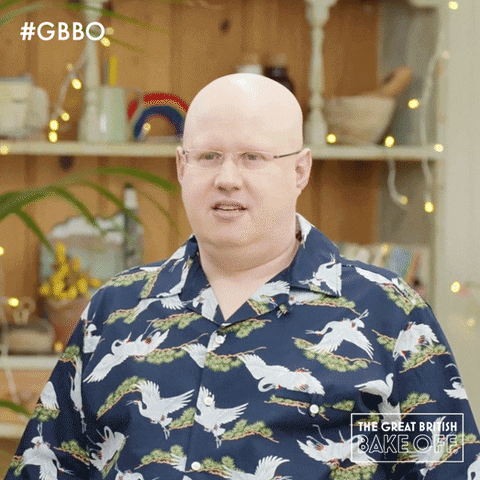 Fail Oh No GIF by The Great British Bake Off
Giphy
The Great Outdoors Isn't For Everyone...
"I'm a woman, but my husband and I disagree on camping."
"I enjoy camping and I love how cheaply I can travel while camping."
"We took a 15 day vacation a couple of years ago where we stayed in state parks the whole time."
"Our TOTAL accommodations cost was $400."
"He hates it."
"He can't do the constant dirt, trying to set up camp and cook in the rain, etc."
"He usually puts up with it for about a week each year to humor me and so we can do family vacations on our tight budget, but he is suuuuuper done by the end of that week."- etds3
Music To Some, Noise To Others...
"Rock music."
"She doesn't get it, whereas I grew up listening to it."- thecookietrain
Not Everyone Likes To Lend A Hand
"I like to contribute to group outings, if I'm asked to bring something I'm happy to and like to get a good things people will love. She hates being asked to bring things and will get the bare minimum if we don't have anything in the cupboards."- Smirknlurking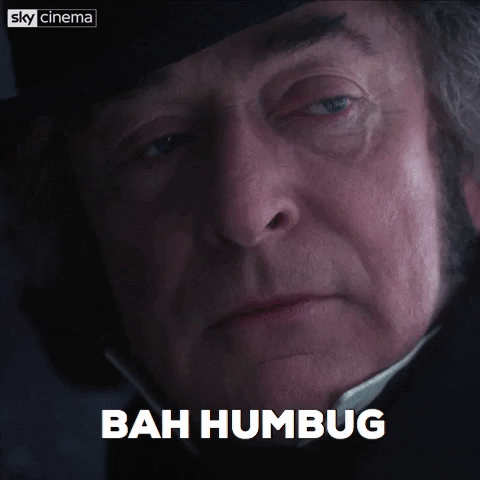 Michael Caine Christmas GIF by Sky
Giphy
Compatibility is an important factor in any relationship.
Then again, it's a sign of love in it's absolute truest form when people can overlook the things which drive absolutely crazy.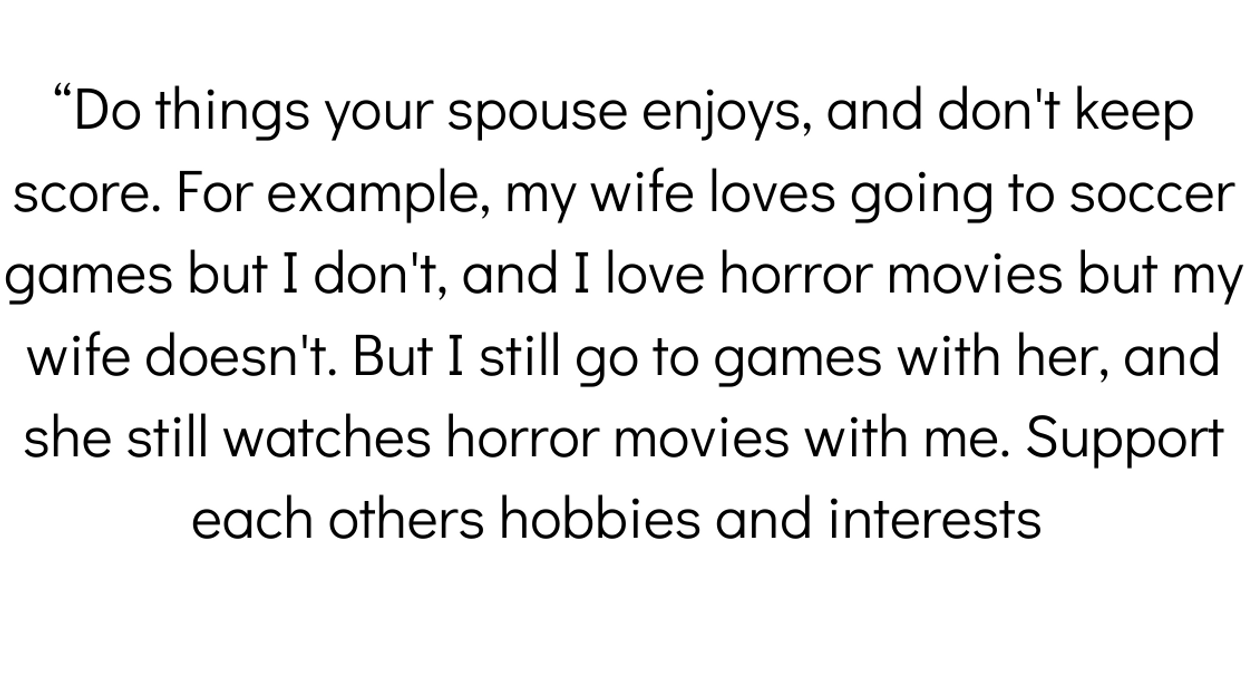 Marriage is often one of the most difficult forms of relationships for young couples.
The fun of dating becomes mixed with the hefty responsibilities that come with truly building a life with another person and integrating your lives together.
It is not easy, often it will fail, there are times that will be painful however, if two people truly want to grow together they will find ways to overcome challenges in ways that strengthen their bond.
Redditor DurableRestriction17 wanted to hear the serious marriage advice people had to offer.
They asked:
"Married couples, what advice would you give to young couples?"
Basing your relationship off of mutual respect, similar values, and practicing spiritually together (whatever that may look like or if applicable) are all ways to make sure you have deeper connections.
The best advice overall though is do not lose yourself in joining your partner.
They love you and giving up things you enjoy to please them often fosters a seed of resentment over time.
Schedule time for yourself to enjoy hobbies, and time for them too.
"If you don't spend time together you are GOING to drift apart."
"We have been married for 13 years, together for 15. Spend quality time together. Shut off your phones and go for a walk, cook a meal together, find a hobby you both enjoy, heck, you can have a lot of fun just doing household chores together."
"If you don't spend time together you are GOING to drift apart. I was severely burned in a brush fire 5 years ago, and was diagnosed with brain cancer a year later. My burn broke me, I fell into a terrible pit of depression."
"I spent most of the next year lying on the couch pissed off at the world. All of my relationships deteriorated in that time just because I separate myself from everything. But our marriage suffered the most. Unfortunately, my diagnosis made things even worse. My prognosis was quite grim, people in my position live for an average of 37 weeks."
"I have seen other people go through similar things. One of two things usually happens. It will draw them closer together, or one or both people will use destructive coping mechanisms to help cope with the fear and pain. Once we realized what was happening we started coming closer together again."
"When we were newly married, we spend a lot of time fishing. Just the two of us on a riverbank sitting on buckets trying to catch fish. The beauty of time like that is there is nothing to distract you from each other. It gives you a lot of time to just talk and get to know each other better."

"I've had 2 cancer recurrences that looked like it was the beginning of my end. I just started a new treatment that is working very well. We've been able to get back fishing a lot this summer, sometimes just the two of us, and sometimes we take the kids along too." thelemonx
Well noted! Sounds like a healthy relationship.
You are on the same team!
"Fight the issue, not each other." ​BlackSwann0316
"Yes! My husband and I have a rule to always treat each other like we're on the same team. Having an explicit rule comes in handy for giving us the language to use when it doesn't feel like one of us is doing that. A gentle "it doesn't feel like we're on the same team right now" does wonders for reorienting the other away from anger and toward the problem at hand." wantonyak
I concur! Your partner is not–and should not–be your enemy.
"Always remember to work on yourself, as your insecurities can easily form into blame towards your partner. 'They're not doing enough', 'they're not making me feel special enough' when you're insecure and not doing anything to fix it, it won't matter what your partner does."
"So Always work on yourself, invite your partner to join you in your goals and the positivity from your efforts will strengthen your relationship with your partner and how you see yourself." Ello_Owu
Insecurity can kill a relationship. Working on yourself is important!
Dont sweat the small stuff.
"Don't stress over the little sh*t. You'll get annoyed at things you didn't think possible, like how they organize themselves, how they load the dishwasher, difference in opinions for trivial things. Let that sh*t go."
"Think about what truly matters to you before you start an argument over your misplaced toothbrush, the color of paint to use in the living room or what's going on in the garage at 10pm with all the swearing. This will differ a bit, but this is coming from a man that's been married for 14 years with two kids." Beholder84
Exactly! Besides, stress kills. Don't do that to yourself.
"don't keep score..."
"Do things your spouse enjoys, and don't keep score. For example, my wife loves going to soccer games but I don't, and I love horror movies but my wife doesn't. But I still go to games with her, and she still watches horror movies with me. Support each others hobbies and interests.​" LagerLounge
Relationships are all about balance! Support each other – that builds good relationships.
Kindness is best practice...
"Kindness. Don't be short, rude, and proud. You have to live with this person the rest of your life. Always be kind. Forgive. You aren't immune to making any of the same mistakes. You're not as perfect as you think you are. Don't dwell on the negative in one another. This is a bad mental path to get on."
"You are both imperfect. Compliment one another on your strengths. And help one another with weaknesses. Be committed. Life will change. You both will change. There is security in commitment. There is trust when you feel secure. Just a few things. 12 years, three kids, still learning." Manbeard1000
If you're going to ride the waves of life together, you'll have to learn how to be compassionate and forgive.
Remember later on you may forgive but your friends or family may not...
"Don't talk sh*t about each other to your friends or family members. You're a team. If you have a complaint and need to tell someone, be honest with your partner about it rather than telling a third party." ruthlessbaderginz
Absolutely! You are a team so you should act like it.
So important!
"Make sure you have the same life vision as your partner. You need to be in alignment on the big things." ​SeaTie
Compatibility definitely matters!
"If you want to survive more than a decade in a marriage, be prepared to listen to your spouse. Not just to let them speak, but listen (engage). You want to be heard, so hear the other."
"If/when negative emotions get too intense, don't jump to blame the spouse... It's hard. Try to find ways to interrupt the feeding-of-negativity-from-each-other cycle. Take a 5 minute break (claim you need a biobreak if nothing else).. The physical and temporal distancing will help folk calm down."
"Also, as soon as you calm down, hug the other person and provide some sort of positive physical contact. Goes without saying, keep reinforcing positives and make positive statements frequently. Everybody wants to be loved - and you have to be there for each other."
"Oh, one last thing: don't ever take someone else's side against your spouse in public. If they are in the wrong (can happen often), you must find ways to correct that behavior discreetly... if that really doesn't work (because people are obstinate), try to create a distraction (find an excuse) then talk to your spouse in private." milagr05o5
Some great advice from people with marriage experience. Best of luck to the young couples, it's wild out there.
Want to "know" more?
Sign up for the Knowable newsletter here.
Never miss another big, odd, funny, or heartbreaking moment again.