People typically think of cannabis legalization as one of those cut and dry things.
If you don't use marijuana, you probably don't want to legalize it.
If you do use marijuana, you are probably pro-legalization.
... except it's not that simple.
Reddit user SaifurCloudstrife asked:
"Redditors opposed to marijuana legalization and decriminalization: Why?"
Normally when these types of questions are asked, you get a bunch of people who are pro-the-thing chiming in and that absolutely happened here.

Interestingly, that opened up discourse that got people actually talking—probably more than they normally would have. The constant back and forth helped people get down to the core of their beliefs and reasons.
I can't say minds or hearts were changed, or even that people had particularly good reasons (and there were some not-great counter arguments, let's be real) when it came right down to it, but conversations were certainly had...
The 70's
"It's a drug."
"I have two examples in my close family that clearly show how devastating pot can be. This attitude to marijuana reminds me of the attitude towards cocaine in the mid to late seventies when everyone thought it was harmless 'nose candy.' "
"I'm against sentences for drug possession but many people would benefit from dealers serving 3-5 for selling pot."
"But how is it any different than alcohol? Or would you ban that too? (Serious question)"
"Honestly, I think everyone against it should come to Canada for a visit. It's been legal here for 4 years and absolutely NONE of the spooky stories have come true."
"The only real differences is that people buy their weed in nice, clean stores with clear labels and not on street corners and our tax dollars don't go towards harassing people for a weekend indulgence."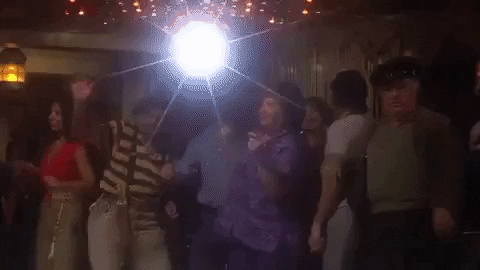 Giphy
The Smell
"It stinks and makes people lazy."
"It stinks"
"I hate the smell it gives me headaches and makes me wanna puke!"
"And often the weed smokers don't care if they are a pain in the butt to others and that kind of apathy is a huge no for me."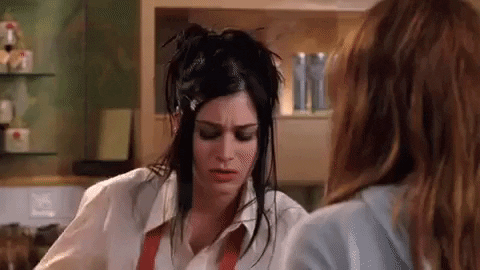 Giphy
"I live in WA, where rec weed is legal."
"I rarely ever smell pot smoke. And I have the nose of a bloodhound."
"Yes, more often than as a teen when it was still illegal, but far less than any amount to be pro-prohibition about it."
"Plus, I mean, there's lots of smells I f*cking hate but wouldn't enact harmful laws over- Axe body spray being one."
"Laws can be made regarding where you can smoke."
"In Australia you can't smoke inside or within a certain distance to entryways. The only space you smell smoke is at an outdoor pub, designated smoking areas and occasionally when walking."
"It took years, but people become accustomed to new rules. Knowing Americans though, you guys will be on the brink of civil war if they brought in similar restrictions."
- IAMJUX
It's TOO Good
"I've read that the potency in pot these days is a hell of a lot stronger compared to say 20 or 30 yrs ago."
"The huge increase in THC levels should be a huge concern for people. The pot being legalized today is not the same I smoked when I was much younger."
"This argument has been rolled out again and again since I was in elementary school (~30 years ago) and I never understood it."
"THC is remarkably non-toxic, it's so much less toxic than many common substances people ingest on a regular basis (aspirin, and plenty of other OTC meds, as examples), to the point where actual THC toxicity is caused by physical rather than chemical/metabolic actions."
"Smoked cannabis is also much easier to titrate (dose appropriately), since the effects are nearly instantaneous - take a couple hits and you'll know if you've had enough within seconds."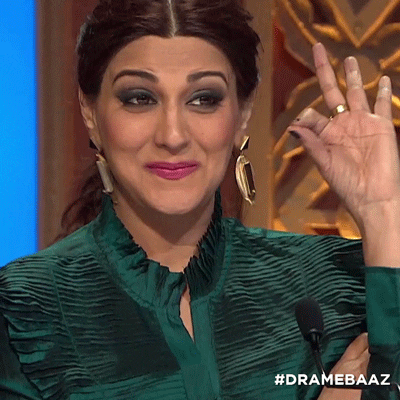 Giphy
"As opposed to an accidental edible overdose where you might not know for a couple hours that you've taken a heroic dose."
"So a higher % of THC by weight in cannabis flower shouldn't be an issue, especially considering that back in D.A.R.E. they used to tell us that smoking cannabis was SO MUCH WORSE than smoking tobacco."
"Cannabis was supposedly so much 'harsher,' one joint contains 'toxins' equivalent to an entire pack of cigs, etc...which is total bull, but even if that were true...wouldn't that mean that stronger cannabis is less harmful, since you don't have to smoke so much to achieve the desired effect?"
"Can't have it both ways."
It is high potency because it is illegal. It's easier to transport a half pound of skunk than 10 pounds of trash weed."
"Look at states that have legalized. There are low thc strains available and easily accessible."
- ADD-DDS
Like Cigarettes
"Because dipsh*ts will start smoking it in public places where others can not really avoid it, like is the case with cigarettes currently."
"Also yes: F*ck cigarettes."
"Yep my problem is drugs in public."
"I do not care if you do drugs as long as your doing them in a private place. I don't want to breathe in your smoke and get lung cancer."
- Tom_89n
"I don't really have strong feelings regarding legalization but people who smoke anything in public spaces are annoying."
"I don't especially care what folks get up to on their own, it's when they make everyone around them a participant that it aggravates me."
"Plus, depending on the setting, it's really inconsiderate."
"I have a friend whose job does random drug testing and he left a bar because a bunch of folks were smoking inside and he was worried about work."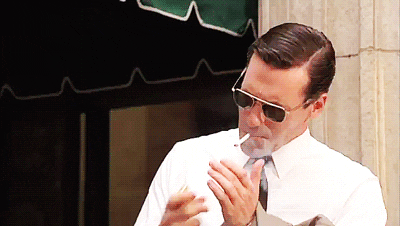 Giphy
Go Away, Government!
"I'm for legalization but as someone that worked for corporate cannabis, I'd loathe seeing those scums run the market."
"My state Governor tried writing a recreational cannabis bill on their own terms since we are surrounded by recreational territories."
"They stated they didn't want it to lead to a ballot measure because that's worst case scenario (didnt think voters were educated) than proceeded to write the most comically bad legalization bill that existed - before completely dropping it because they couldn't write a competent law."
"I am about as anti pot as they come, but if they are going to legalize it, why wouldn't they make it legal to grow your own? (Rhetorical- I know the answer… same reason "they" are legalizing it… tax money)"
- tmccrn
"This is what I am screaming. For them it's only about money."
"They are waiting for the rich to install a profit making infrastructure before they let us peasants enjoy anything."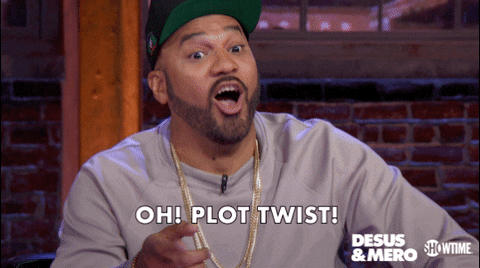 Giphy
The Idiots
"If I had any good reason it's because idiots insist it's not addictive and it doesn't impede your senses. So they drive and do dangerous sh*t while high."
"My issue isn't the severity of the impediment. It's that people refuse to admit that it does alter the mind."
"I already have one person insist they smoke weed and drive because they know their body."
"Now imagine if someone openly said that about alcohol and how you'd react. It's a really dumb mentality to have."
"If anything I'd push for it to be illegalized ALONG WITH alcohol and cigarettes."
"But prohibition taught us that is not the way to go."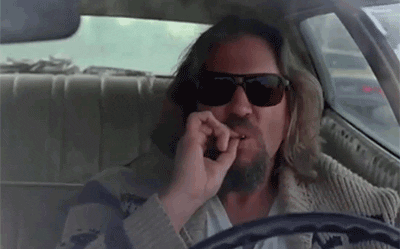 Giphy
The Same Path As Alcohol
"I believe that if it was legalized, it would become a much bigger part in society, much like how alcohol is now."
"I do have a problem with public drinking and personally view alcohol as much worse compared to marijuana."
"However, since drinking is already so ingrained in our society, it's not like we can get rid of it. I'm just hoping that weed doesn't follow in the same path as alcohol."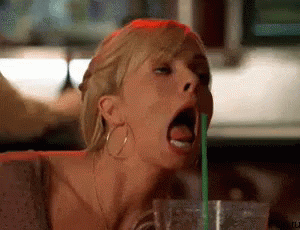 Giphy
Snake Oil
"Im so sick of all these CBD oil pyramid schemes popping up!"
"The testimonials are all, 'I broke my spine in half and had to get it surgically fused together. Now all I have to do is rub a drop of CBD on it, and the pain is gone!' "
"And I'm not against it, I actually use high grade CBD at night to help me sleep. I hate going through a rep though, they always try to hard sell me on topical CBD for my back pain that's like $80 for a little jar, or $30 bath bombs."
"I have discs squeezing out of my spine, I'm pretty sure a dab of hemp oil is gonna do jack shit for that."
"And the cancer patient abuse!"
"Smoking or ingesting edibles with THC for pain management and appetite is super helpful for cancer patients, but cbd won't do anything. Not to mention getting an ounce of good weed won't set you back much, but getting a tiny vial of cbd can set you back a couple hundred bucks."
"With our healthcare system in the states, we know damn well cancer patients are already in a hole of debt. I'm worried legalizing will encourage these CBD lies."
"It's the new snake oil."
​"My MIL is that person. She's was touting its Indica strains ability to outright cure cancer the last I saw her."
- aledayis
"Cancer patients get hit very hard with the cannabis oil scams. What kind of evil sh*t do you need to be to take advantage of desperate people?"
"I agree with you about people thinking it's the grand cure all, but that's why I feel we SHOULD legalize."
"The main reason I want it legalize is so they can do more research on the things it does help. It's effect on tremors alone is fascinating."
Wasted
"Used to smoke weed every single day for nearly 3 years and used to be all for legislation."
"Managed to get off it a while back and looking back, I think that stuff f*cked my life up completely. I wasted thousands on it and dropped out of college because of it."
"Also I lost my job because I got too depressed because all I used to think about was smoking weed. I'd wake up every morning and the first thing I thought about was weed."
"That's the same with nearly everyone who smokes it. You're only lying to yourself if you say it's not."
"I would never go back to it now. My days of smoking weed are over. F*ck that shit."
"I'm not saying this will happen to everyone but I know a LOT of people that just sit all day every day and smoke weed and completely waste their lives."
"On the other hand I don't know anyone who is able to hold down a decent job and smoke every day and try and say they aren't dependent on it. It's actually really sad to see."
"I'm also from the UK. It would turn this place into a zombie land 100%."
"And yes this will probably get downvoted to oblivion by all the stoners. I woulda done the same 4 months ago."
"They are all addicted/dependent on it. I don't like using the word addicted when talking about green because I don't think you can really become physically addicted to it."
"You won't have withdrawal symptoms or anything if you go off it but you can definitely become dependent on it which is almost the same as addicted I guess."

"Addiction is always around the corner from dependency."
"It's when you stop smoking it and see how much better you can handle your life without it."
"Some people find it very difficult to give up even though they know it might be affecting their family life or money, they continue to do it. That's when it becomes a problem."
"If you're smoking marijuana every day it's already been proven to lower IQ levels. Also if you started smoking in your teens it's thought to alter brain development, but I believe there are still studies going on in that."
"Marijuana is becoming more potent than ever. The studies will come out in the next ten years, I would be VERY surprised if smoking potent marijuana every day isn't doing any adverse affects on your health."
- McGintySir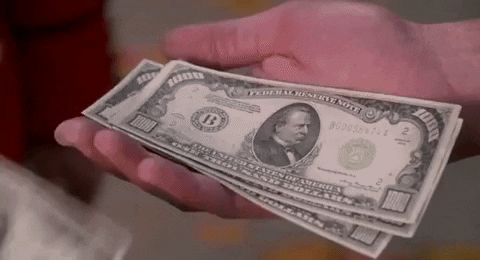 Father Of The Bride Money GIF
Giphy
These Actors Seemed Miscast But Absolutely Nailed The Role | George Takei's Oh Myyy
The Actors Who Seemed Miscast But Absolutely Nailed The RoleFew people bought into the idea of Bryan Cranston in the role of Walter White before Breaking Bad...
She Robbed A Store
"Marijuana ruined my best friend's life."
"She was really smart, but she ended up being peer pressured into marijuana and robbed a convenience store with a deadly weapon."
"She ended up not being able to finish college. We don't talk anymore because she blamed it on me because I didn't stop her (I was about 150 miles away and in a different state when she told me she was about to rob it, so there was nothing I could do anyway.)"
- ilovewalnuts
"Wait, she got talked into robbing a store, then tried to blame YOU for her robbing that store because you 'didn't stop her' like people need to be told not to rob places with deadly weapons... and you still think the problem was the weed and not the friend?"
"kay."
- [Reddit]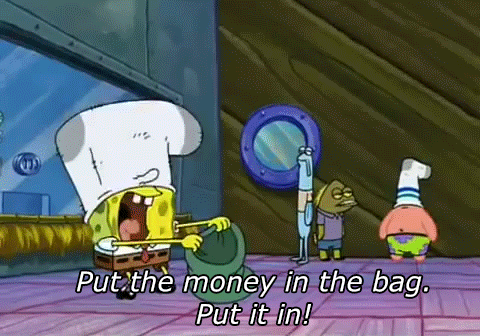 things bob GIF
Giphy
No Ambition
"In my own personal experience, everyone that I've known to smoke weed either tried it once and hated it or became dependent and would smoke multiple times a day. There was absolutely no middle ground."
"Becoming dependent on a substance for normal daily living is incredibly unhealthy. They would smoke before exams, smoke before going to work. Smoke before going to class."
"We've seen the affects of alcohol dependence, and yet it's perfectly legal."
"The spill over effects of legalizing marijuana would enable people who are already dependent on the drug to function in normally society, to not ever get any kind of substance abuse help. Why would they if they can walk to their nearest dispensary to buy more?"
"A girl I dated a few months ago was also heavily dependent."
"She told me straight up she has no ambition to actively pursue higher paying jobs because the one she was in at the time allowed her the flexibility to work from home and secretively smoke weed whenever she wanted."
"She worried that pursuing a higher paying higher responsibility job would hinder her ability to smoke weed when she wanted to."

"Again to reiterate, making marijuana legal only serves to reinforce the fact that these people engaging in these habits is okay because it's legal and they face no repercussions."
"Not to mention the act of smoking weed hinders everybody else around you not just yourself. If I want to have a beer while I'm playing video games, that doesn't bother my neighbor."
"If my neighbor wants to smoke weed while he's playing video games, now I and the other neighbors have to smell it and it stinks."
"Weed contains pollutants that can stain the area around you over time similar to cigarettes. Just look at what cigarettes do to people's houses after 40 years of smoking indoors."

- NotBen_2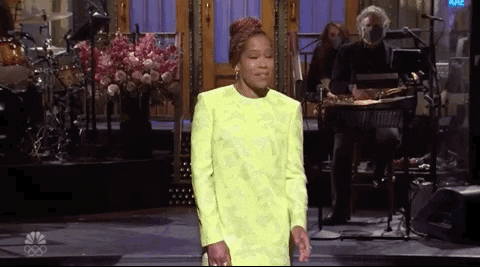 Im Good Regina King GIF by Saturday Night Live
Giphy
Let's Talk About Schedules
"I'm against decriminalization but not against legalization. Decriminalization allows it to still be used against people. Legalization is the way to go here."
"I say this as a Federal employee: The schedule needs to be re-evaluated."
"For those who doesn't know what that means, a drug's schedule (or danger level in layman's terms) is based upon the potential for abuse and it's apparent medical applications. Heroin, LSD, Ecstasy and marijuana are all schedule 1, at the top."
"Legally they have 'no currently accepted medical use' in the United States, a lack of accepted safety for use under medical supervision, and a high potential for abuse."

"Schedule 2 substances have a high potential for abuse which may lead to severe psychological or physical dependence and are mostly opioids: methadone, fentanyl, morphine, opium, adderall, Ritalin, codeine, etc."
"Schedule 3 substances have a potential for abuse less than substances in Schedules I or II and abuse may lead to moderate or low physical dependence or high psychological dependence and include anabolic steroids, ketamine, and Tylenol with codeine."

"Finally schedules 4 and 5 have things on descending scales of potential for abuse, and are things like valium and Xanax [4] and codeine containing cough syrups [5]."
"Okay, enough context, now back to marijuana."
"Schedule 1 means no currently accepted medical use. I think that right there should be challenged."
"Dozens of states have recognized marijuana as successful treatment protocols for a multitude of medical conditions. Studies from all over the world have shown decades worth of use for conditions including:"
"Alzheimer's disease"
"Amyotrophic lateral sclerosis (ALS)"
"HIV/AIDS"
"Cancer"
"Crohn's disease"
"Epilepsy and seizures"
"Glaucoma"
"Multiple sclerosis and muscle spasms"
"Severe and chronic pain"
"Severe nausea"
"Next, a schedule 1 drug means there is 'a lack of accepted safety for use under medical supervision.' "
"This is talking about the risk of overdose and dosage delivery. I have never heard of a single person dying from marijuana overdose. Nobody has. Doctors have been looking for it since the 1950's and it hasn't happened. So I challenge that."
"Finally: 'a high potential for abuse.' I have never seen anyone with a crippling marijuana addiction."
"Notice how neither cigarettes, alcohol, nor caffeine are mentioned anywhere. That is because they are not scheduled."
"And here we see the political underpinnings of how these substances are scheduled. Tobacco products come with horrible health related issues from the tar and nicotine in them, whether smoked or dipped."
"I would say that all 3 are more habit forming than marijuana. The health impacts are also more severe, whether you want to talk about abuse (DUIs, domestic incidents and fights while drunk) and the long term medical effects linked with them such as pneumonia, COPD, liver disease and high blood pressure along with a variety of cancers."

"If you look at the values relative to other substances, the logic behind the schedule falls apart. Mostly because there wasn't any logic to begin with. I won't get into details, but look up Harry J. Anslinger and what he said about WHY cannabis needed to be a federal issue."
"But let's think about what being Schedule 1 means."
"According to the government cannabis has no medical uses, it's more harmful than meth or fentanyl? It's more addictive than morphine? It's so dangerous it needs to be given under medical supervision or you can overdose?"
"None of that is true and everyone has always known that."
"As for why I am against decriminalization, here is the reason: its still illegal. It still becomes a charge for suspicion."
"This is changing in some places, but the old "I smelt marijuana in the car and had grounds to search the entire vehicle" and racial disparities of police justice have their roots."
"Also, I am a big fan of firearms. I'm a federal employee. If marijuana is only decriminalized, legally they can still say 'guns or pot, pick one, you cant have both or its a felony.' and 'yes its decriminalized but as a federal employee you still can't partake no matter how much it helps you.' "

"I've never consumed, but as a child it was done a lot around me in my household and friends homes. I grew up with responsible use so I'm well familiar with what that REALLY looks like."
- CannibalVegan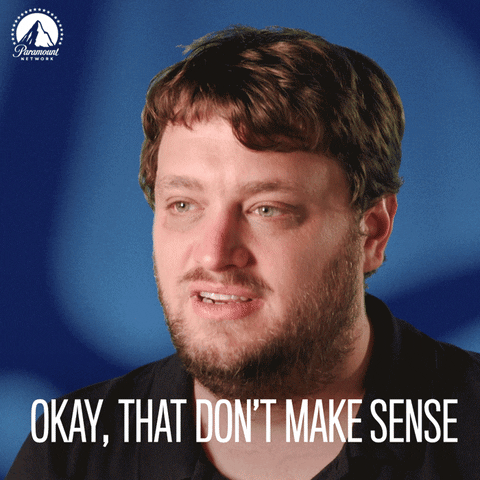 Independence Day Makes No Sense GIF by Paramount Network
Giphy
So what have we really learned here? I'm not really certain.

Lots of people's reasons seemed under-informed, but just as many people had legitimate concerns.

Sure, those concerns could just as easily be applied to alcohol, but lots of Redditors admitted that and seemed to take LARGER issue with alcohol than cannabis. It was honestly difficult to find anyone (aside from the smell people) who was 100% against it.
And that, dear reader, is possibly the biggest takeaway from this. Attitudes are changing.
Sorry, D.A.R.E.—looks like we said yes to drugs. Well, cannabis at least.
Want to "know" more?

Sign up for the Knowable newsletter here.

Never miss another big, odd, funny or heartbreaking moment again.
Keep reading...
Show less
A Georgia woman wanted to surprise her daughter with a special Moana-themed birthday cake, but it turns out the expectation for a properly executed Disney-inspired cake was just, high.
Kensli Davis of Milledgeville is a huge fan of Moana – Disney's 56th animated feature film – and her mother thought it would be a good idea to get her a cake with the strong-willed Polynesian character to help celebrate.
However, the sheet cake she ordered from the local Dairy Queen had an entirely different theme that could only make one think:
"they've got to be toking."
Instead of Moana's face, the birthday cake featured a marijuana leaf and a cute horse resembling My Little Pony smoking a joint.

Even better.

The birthday girl said it was the best cake ever! https://t.co/GOVZY9FERE

— KTVU (@KTVU) 1562786913.0
Davis commented on the hilarious snafu, telling WMAZ-TV that the verbal miscommunication could have been attributed to the Southern accent.

"I think they thought that she said 'marijuana' because we are from south Georgia and kind of have an accent. So, 'Moana,' marijuana?"
@lesliexaguilar @FOXLA My question is how in the flying f you confused moana with marijuana they don't sound the sa… https://t.co/wKtCJlgn7I

— Fairlady🔜@SDCC19 @EVO2k19 @ALA2020 (@Fairlady🔜@SDCC19 @EVO2k19 @ALA2020) 1562790690.0
@LindaWSB @wsbtv Born and raised in Georgia so I had to laugh! It would definitely be something to happen to me lol

— Carbie 🇺🇸 ⭐️⭐️⭐️ (@Carbie 🇺🇸 ⭐️⭐️⭐️) 1562854314.0
@KTVU Oh no! Still great art work.

— Larry J Gutierrez Sr. (@Larry J Gutierrez Sr.) 1562787501.0
Davis continued to describe the accidental masterpiece.

"I guess when they said that I love cartoons, they were just like, 'Let's throw a little pony on there.' It had red eyes. It was smoking a joint with a tramp stamp of a pot leaf on its bottom."
Twitter laughed along with the Moana/marijuana cake.
@KTVU Next customer: "No, I said BUNDT cake. Not butt."

— Mike Smith (@Mike Smith) 1562788284.0
@BuzzFeed I was gonna make a Moana cake, but then I got high

— Kaitlyn Rodriguez (@Kaitlyn Rodriguez) 1562810195.0
@BuzzFeed In a funny twist, I ordered a marijuana cake for my birthday and the baker sent this... https://t.co/QWyAtEovto

— Jon Thornbrugh (@Jon Thornbrugh) 1562791981.0
Davis posted a picture of the cake on her Facebook page and explained what happened.

"I haven't had a chance to tell y'all about our experience this weekend with my birthday cake. So my mama called and ordered me a cake telling them how much I loved Moana. (Because really I do)"

"Well needless to say these people thought she said marijuana. That ice cream cake was still good though."
Some got a little judge-y.
@FOXLA A 25 year old with a Moana cake? https://t.co/IQKUlIf3rQ

— leslie (@leslie) 1562774539.0
But we can weed out the haters. Disney is for the young and the young at heart.
@OSV227Hex @FOXLA @Venice311 Don't judge I've been staring at the edge of the water....

— Ana Bananas (@Ana Bananas) 1562778251.0
How could anyone not laugh?
The gaffe was a bonus, and Davis and her family happily consumed the cake.
"We weren't mad about it or anything. We thought it was funny so we just ate it anyway!"
Davis told CNN the baker offered a do-over, but she turned them down.
"The lady who made my cake was apologetic and offered to make another one. But the first one was so good we weren't worried about it."
Yes, the cake was baked but not laced with CBD oil, nor did it have blunt candles instead of wax.

@KTVU Spark it up birthday girl. Edibles are delicious!

— California Matthew (@California Matthew) 1562791488.0
@KTVU What? No Cheetos or Funyuns?

— American First (@American First) 1562787235.0
For Davis, the takeaway is to keep things simple for next year.

"It won't be Moana or marijuana. I just won't get a design at all. I'll just get a regular ice cream cake if I have to."
Happy birthday, Kensli! May the cake lift your spirits higher.
Unfortunately Dairy Queen was not as amused as the family that ordered the cake. After seeing the story go viral, Dairy Queen fired the employee that made it.
The "Moana" marijuana cake mix-up, which caused a Dairy Queen employee to get fired, highlights a dark side of vira… https://t.co/4yfeXUt1Iw

— Working Trucker (@Working Trucker) 1562975082.0
@thehill Don't believe anybody should have been fired. Why is a 25 year old having "Moana" or "My Little Ponies" on… https://t.co/NNLjDt5IbA

— Rob Golf (@Rob Golf) 1562974119.0
They later changed their mind and offered to reinstate the worker, but they declined citing how they had been treated.
If you're a Moana fan too, the film is available here.
But if a more "adult" My Little Pony is more your speed...
...this magnet is available here.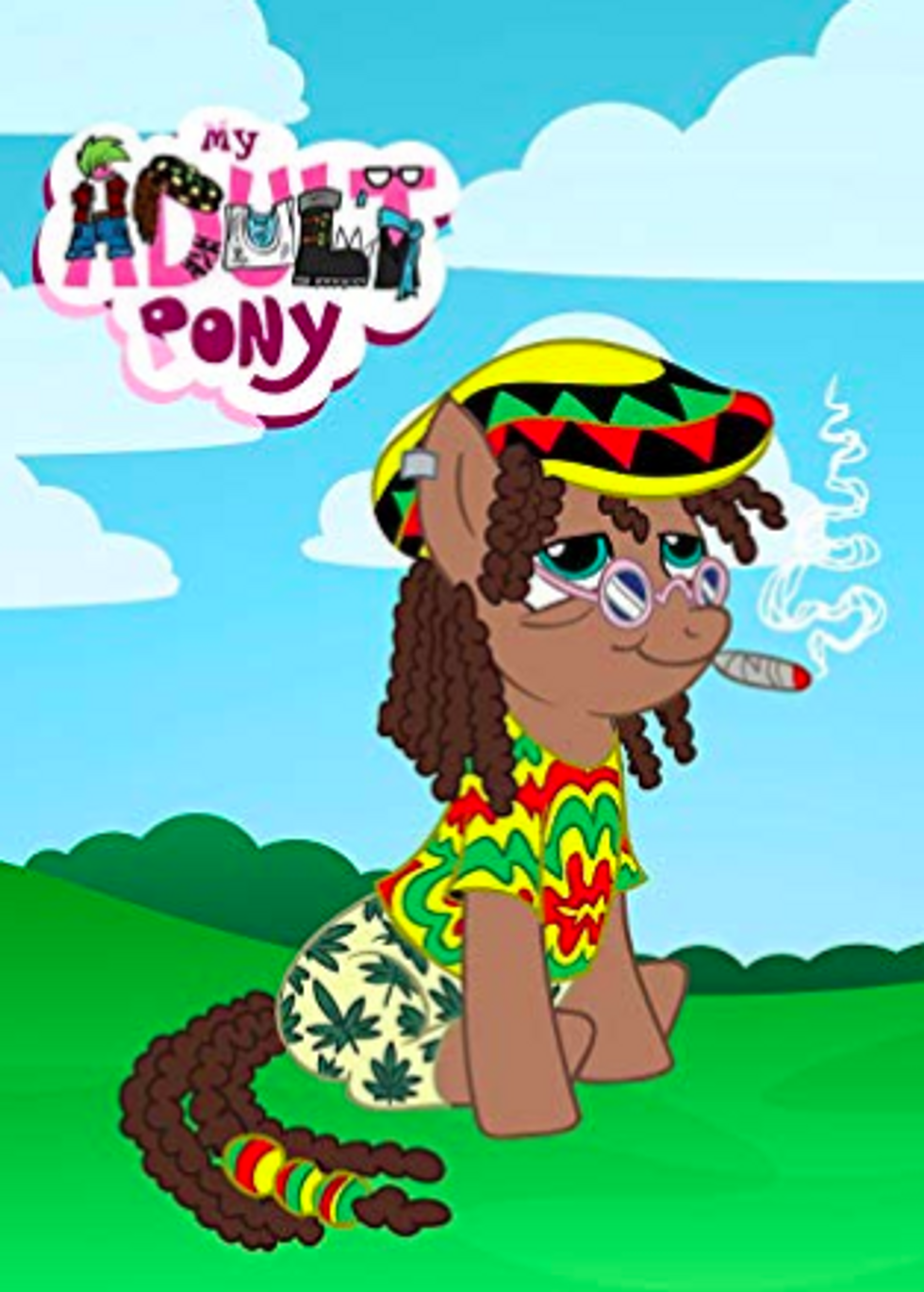 Amazon
Keep reading...
Show less
Consumers of Ben & Jerry's ice cream are about to get a taste of politics by embracing 4/20, which is national weed-appreciation day.
As if we need a holiday for toking, rallies across the country in places like California and Denver where marijuana is legal, are celebrating the occasion by lighting up, laughing, and snacking on Doritos as the role of recreational cannabis use slowly becomes legalized at a federal level.
Ben & Jerry's is celebrating 4/20 and the legalization of cannabis in 33 states with free ice cream, but they are also launching a criminal justice reform campaign through a petition asking Congress to expunge prior marijuana convictions.
The campaign is a reaction towards cannabis possession disproportionately penalizing people of color.

Ben & Jerry released a video, stating some woke statistics by asking a question.

"Ever notice how most people who make $$$ off legalized cannabis are white?"

It's hard to celebrate 4/20 when so many people of color are still being arrested for pot. We have to do better. Le… https://t.co/2NhaGL1vgB

— Ben & Jerry's (@Ben & Jerry's) 1555774000.0
The petition, which received 21,900 signatures since Saturday, read:
"Want to feel really really good this 4/20? Then let's make sure that legalization benefits all of us. That'll turn 4/20 into a day that we all can celebrate."
@benandjerrys @1AMRadio damn ben and jerry's somehow woke lol

— yo its 11am wake tf up (@yo its 11am wake tf up) 1555777562.0
@benandjerrys @3L3V3NTH https://t.co/YyUkPIXNnL

— Susan Maurer (@Susan Maurer) 1555778607.0
Pssst. People of color don't call it pot. But this is still great! https://t.co/nuSRMrW4MP

— Dr. Ziegler ✊🏿😚💨 (@Dr. Ziegler ✊🏿😚💨) 1555779782.0
Ben & Jerry's wrote in their petition:
"And even if you're not in a state that legalized pot, there's a still a pretty good chance that the cops won't hassle you as you spend 4/20 doing your thing."

"If you're a white person."
"Sorry to bring you down, but that's the harsh reality. If you love pot AND you're white, everything is totally awesome these days."
According to data collected from the American Civil Liberties Union between 2001 and 2010, a black person was 3.73 more likely to be arrested for possession of marijuana than a white person.
It's time to stop criminalizing weed.
👏🏼👏🏼👏🏼 Let's talk about it. HALF A MILLION Canadians have criminal records for simple cannabis possession- a non… https://t.co/B8EgRiMOrw

— Karissa Pukas (@Karissa Pukas) 1555783128.0
The ice cream company's petition also asks Congress to give pardons and amnesty only to those who were convicted for marijuana possession.
Ice cream fans still raised an eyebrow over Ben & Jerry's' political involvement.
Ok are brands allowed to use social justice to promote ice cream

— Wass6p (@Wass6p) 1555785331.0
But that is what the Vermont-based company was founded on.
@ka5sh The founders have been doing this kind of activism since they started the company. When they sold it part of… https://t.co/nvp5BHGSTu

— Darwinnn69 (@Darwinnn69) 1555793776.0
@ka5sh They've been doing this for 20+ years and was pretty much a condition the original owners forced upon sale o… https://t.co/84F6e8kC4G

— You might be interested in (@You might be interested in) 1555791624.0
@ka5sh i hate massive corporations as much as the next guy (prolly more) but ben and jerry been woke, they were lit… https://t.co/cxwQGZlPXa

— VIЯAL (@VIЯAL) 1555785637.0
Their support for the equality of various communities give their brand an added boost of flavor.
Last year I went to Ben & Jerry's HQ in Vermont to learn about the brand. They hire local people & give back to com… https://t.co/P1mcIWffWJ

— Grace ☾ (@Grace ☾) 1555784260.0
Kudos to Ben & Jerry's! However, will the world ever be ready for this flavor in their sundaes?
@GraceFVictory When is Ben & Jerry's going to make a weed infused ice cream? #420life

— 🌊Laura Elizabeth for President Bernie Sanders🌊 (@🌊Laura Elizabeth for President Bernie Sanders🌊) 1555797333.0
Keep reading...
Show less
Being a parent is tough. As your kids get older, there's an impossibly fine line we have to walk between respecting our children's privacy and their growth as their own person, and our desire to protect our babies.
One Reddit user asked:
Parents of Reddit, what "secret" do you know about your kids that they don't know that you know?
Some of the responses were downright adorable, others tugged on our heartstrings. We grabbed a few of our favorites to share with you.
1. YouTube Search History
My 9 yr old son has started to search for "girls taking jeans off" on YouTube. I also found out he has a type by his latest search of "brown girls taking jeans off"
- Reddit
2. Secret Reddit Account
I know my kid has a Reddit account, discovered it when I tried to create a sub about a very specific thing he has created, and I wanted to document/archive all of his creations there for him to see a few years in the future, turned out it already existed.
Went through his post/comment history. He's such a naive and good boy! Couldn't be prouder, always asking questions and helping out people. Gave him gold, never told him.
Whenever me and my wife speak about Reddit stuff he says " wish I could have an account" or "I have never been there, how is it like?" or "that sounds boring"
He's got more karma than me.
- Reddit
3. You Cannot Fool A Master
My 19 year old son thinks I don't know he smokes. LMFAO child please, you cannot fool a master.
- Reddit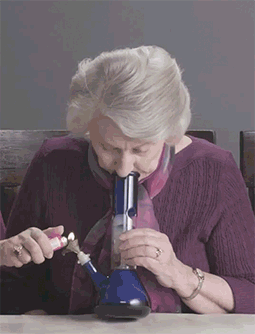 4. Unopened Mail
She's 21, still on my health insurance, still lives at home (helps out with some bills), and I generally pay all the medical bills for all my kids right now.
I don't open mail addressed to my kids, unless it's a medical bill. So without realizing it, I opened a receipt that the clinic sent her. It was fully paid, and clearly used the word abortion.
I don't judge her for it. But she clearly didn't want me to know, so I didn't say anything.
5. Nephew
I know that my nephew is gay. I don't know if my sister knows yet, but I know. He came to visit a few years back. I let him use my PC. He downloaded a bunch of gay vids and forgot to delete it.
6. Wet Lingerie
If my son finds out about this comment he will be mortified. I will probably have to delete it at some point:
My youngest son, at age 13, would take lingerie out of my dresser drawer, put it on, and wear it in the shower to "choke the chicken." I don't use my lingerie but noticed it in the laundry. My husband approached him and bought him some cheap lingerie for him to keep in his room. To this day he has no clue I know all about it.
This was not recent, my kids are older now.
It happened during puberty because he liked the feel of warm silk. It was for tactile pleasure.
He got caught because he was leaving the wet lingerie in the laundry. Husband does all the laundry and I fold. I didn't know it was showing up wet so at first I thought my cat was getting into my drawer. Hubby suspected it was one of the boys and confronted them until youngest fessed up.
7. Disabled Parent
I know that she has days when having a disabled parent makes her thoroughly miserable, no matter how much she tries to hide it. I see it and see you kiddo, I know the difference when you are miserable and when you are genuinely happy. You know you can always talk to me, so when you are ready, I'll still be here with a hug and a cup of cocoa.
- Reddit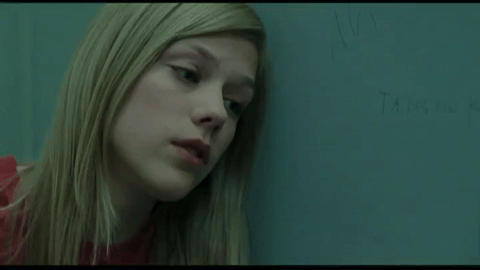 8. Stolen Weed
My 14-year-old left his phone at home recently. I never felt the need to scroll through it, but I figured I should just to make sure things were good with everything. One of his best friends was telling him that she stole some of her sisters weed stash and was wondering if he wanted to come over the next day and smoke it with her. His response was "No thanks, and I don't think you should do it either"
I was so proud of him. I wanted to give him a big hug and tell him how proud I was, but I didn't want him to know I was looking at his stuff. So instead I decided we would do a surprise ice cream trip, and when he asked for a double scoop I said yes.
I know in the grand scheme of things a little weed isn't bad, and I know at some point in his life he'll try it, but I'm not ready for him to do that kind of stuff yet.
9. Letting Her Know I'm An Ally
I stumbled upon one of my notebooks (I have a bunch of pretty ones on hand when I fill up my journals) in my daughter's clothes hamper when I was collecting laundry. She had written in it about being bisexual (she's going to be 13 next month).
I invited her to a family-friendly Pride Fest in my area, and while perusing buttons at a vendor booth, I found one that say "ALLY" on it and wore it. That night I told her I knew about her secret, and that I love her more than life itself and I was proud of her. She was incredibly relieved to not hold that secret anymore.
- Reddit
10. Coat, Check Yourself
When I was 16, I lied to my mother every Friday about going to my friends house to sleepover. Little did she know I was actually going to a club in my hometown where I had (again) lied about my age to work as the wardrobe girl. The night she found out was when she passed me her jacket and was shocked to see me working there. She told me she always knew I wasn't going to any sleepovers but she couldn't believe I was actually working rather than partying.
- Reddit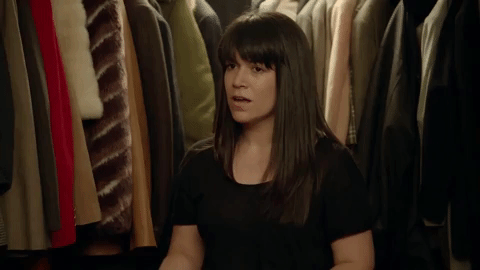 11. Invisibility Cloak
My son is 4. He still thinks he is invisible when he covers himself with a blanket. Our whole family has made a pact to act like he is. Things should be interesting in a few years
- Reddit
12. Hide The Wrappers
My little brother used to sneak all kinds of snacks and stuff and when he was done he'd "hide" the wrappers in the couch cushions, under his bed, in the VCR, and anywhere else you can think of. Our mother was a stay at home mom and did all of the house cleaning, it was always hilarious when he'd deny and honestly act offended when he was accused of putting ice cream sandwich wrappers in my dads work boots.
- Reddit
13. "Nobody Slurs When They Have Food Poisoning"
When I was 17, I got really, really drunk at my neighbor's. I was a total mess and was sick for hours (in retrospect, I probably should have gone to the hospital, but hindsight's 20/20). Two friends had to carry me back to my house, change me out of my vomit-stained clothes, and dump me in my bathroom.
They told my dad I had food poisoning.
When he told me years later that he knew I'd been drunk, I was shocked: how could he know? He snorted and said, "Nobody slurs when they have food poisoning."
- Reddit
14. Two Girlfriends
I know my son has two girlfriends and was lying to them both about it. I thought I had taught him better than that. I sat him down and told him he's not worthy of either of them for what he's doing. He whined about it. I decided he's too immature for a relationship and made him break it off with them both. It was that or I tell them both myself. He's mad, but he'll get over it.
- Reddit
15. "Electric Toothbrush"
Found out my parents could hear my vibrator recently when my father politely asked if I could "not use the electric toothbrush late at night" as it had woke them both up a few times.
None of use own an electric toothbrush. I want to die.
- Reddit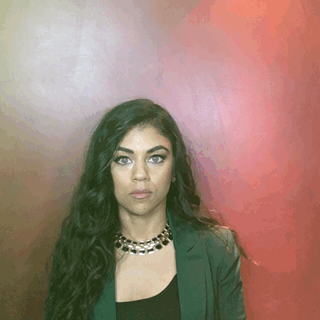 16. Fluent In French
My school district taught students how to speak French starting in Kindergarten. In high school my friends and I were pretty much fluent and would speak French over the phone to make secret plans to hang out after our parents went to sleep.
I learned in college that my mother is fluent in French. I always wondered how she knew I was sneaking out.
- Reddit
17. Lack Of Computer Skills
Found some VERY Dirty stuff on my browser history after my daughter spent the night (she was 14) and also a Google search on how to delete history, she was unsuccessful. I was very disappointed about her lacking computer skills.
- Reddit
18. My Little Pony
My 6 year old son loves to watch My Little Pony and other such shows on the iPad and whenever his mum or I enter the room he quickly turns it off and won't tell us what he was watching. He acts so embarrassed.
I can't count the number of times I've told him that there are no 'boy' or 'girl' tv shows, and the colours pink or purple are for anyone, not just girls.
Anyway, his friend came over and we were sat watching tv for a little while, and a My Little Pony playset was advertised. My sons friend immediately stated 'I hate my little pony, it's only for girls'. I didn't need to look at my boy to know how he felt, I could feel his heart drop in his chest. So I quickly stated 'well I love my little pony, it's so cool and it doesn't matter whether you're a boy or girl'. My son jolted up in the seat, looked straight at me with a look of shock and said, 'yeah me too!' He sat with a beaming smile on his face for the rest of the afternoon. Gender stereotypes are so tough to break.
TL;DR - my son secretly loves My little pony and his friend declared his hatred for it as it's only for girls. I jumped to its defense and my son loved it.
19. Amnesia
My little brother (11) does a lot of stupid sh!t then pretends he doesn't remember. Just yesterday, he lit fire to a box of tissues, and when asked about it, he fucking feigned amnesia. He pretended that he didn't know us. I talked to him about it and he thinks that our Mother believed him.
- Reddit
20. Dressing Like Our Lesbian Neighbor
I came out to my mom and she said she's known ever since I started dressing myself as a kid. Apparently I had a knack for dressing exactly like our lesbian neighbors (and was also really bad at hiding my undying love for the short haired army wife next door)
- Reddit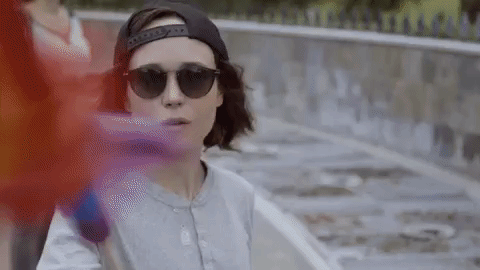 H/T: Reddit
Keep reading...
Show less