Even just in the past decade, items that used to seem too luxurious or expensive for "average" people to purchase are now incredibly affordable. And inaccessible produce and personal hygiene products are close to a distant memory.
It's fun to think back about how far we've come.
Redditor Repulsive_Ad_1163 asked:
"What previously luxurious thing is now considered normal?"
Speciality Spices
"Vanilla. It's the second most expensive spice by weight, even today… but for some reason, it's associated with bland or mundane flavor. Go figure."
- AccioNimbus
Year-Round Produce
"Today's produce is a crazy luxury."
"You are telling me that in Ontario Canada, I can get perfectly ripe bananas in January? Insanity."
- mkicon
Car Bag Phones
"I remember my dad having a bag/car phone in the '90s for his business and people thinking that was a huge deal."
- ServiceCall1986
Cell Phones
"25 years ago, I was in high school, and we watched a corporate video in class. It was one of those of how the future will be all bright and shiny, as long as everyone uses brand X."
"The video was by Motorola, and it described the future. And they weren't that far off, stuff like zoom calls from the beach. But the one thing that had everyone in the class laughing and dismissing the video as bulls**t?"
"The eight-year-old with her own cell phone. Because 'no parent would ever spend that much money on a phone for a kid.'"
- UssMaurauder
Aluminum
"The only way there used to be to get aluminum was to find native deposits of it. Meaning, basically, pure nuggets or otherwise tiny little deposits. Which were exceptionally rare. Hence the precious nature of aluminum."
"Aluminium didn't become the ridiculously disposable commodity it is today until we learned how to break bauxite with electricity."
- PM_ME_CUTE
Accessible Water
"Running Water. I live in a rural part of Alaska in the summer, it is still a luxury there."
- ier_who
Car Features
"Power windows in a car."
- mook1178
Backup Cameras
"Car backup cameras. I think they're mandatory standard features on cars now."
- Augustus58
Readily Available Food and Water
"I LOVE that I can buy pre-butchered meat and vegetables I didn't grow and pasta I didn't make, etc."
"I read 'Little House on the Prarie,' I'm not butchering the pigs and preserving the meat in barrels/smoking it over two weeks, and it's awesome!"
- Revolutionary-Yak-47
Flat Screen TVs
"The first flat screen TV I saw was at a Bose store in the Spring of 99' and it was 42" for $15k! By today's standards, it was a fat flat screen of lower pixel quality. Crazy how cheap you can get one for now!"
- krejkick
Meat Products
"Eating meat every day, my grandfather was born during WWII and he told me that he only ate meat once a week when he was a kid. I can't speak for other countries but in the French countryside that was considered a luxury post-WWII."
- lehmx
Purple Dye
"Purple clothing."
"If there was one random thing I remember from middle school social studies/history, it's going to be the fact that purple pigment was for the elite."
- GorillonDollars
Feminine Products
"I'm old enough that when I was a girl, most sanitary napkins still had a suspender belt that you attached the pad to; the 'beltless' maxi pads that arrived in the '70s were a game-changing deal."
"And tampons? Revolutionary, although they required a large body of marking reassurance that girls' virginity wouldn't be ruined by tampon use..."
- Mis_Emily
Different Expenses
"Agatha Christie once said, 'I never thought I would ever be so poor that I would not have servants, or so rich that I would own a car.'"
"But Honestly this statement is still quite true around the world."
"In places like southeast Asia, many families have live-in helpers or servants and they are quite poor themselves. Yet they can't afford a car."
"It's wild."
- AussieCollector
Orange Selection
"My dad used to always put an orange in my stocking and explained that it used to be a big deal because the fruit was hard to find."
"I carried on the tradition with my own kids. My 20-year-old, who I still make a stocking for, told me this past Christmas that it doesn't feel like Christmas if he doesn't get an orange in his stocking."
"He said when he has kids, he'll carry on the tradition and explain why. It made me feel good to know that it was as important to him as it was to me."
- Smart_Cabinet_9381
It's amazing to think of how the economy and our lifestyles have evolved over the years, and how expenses have changed to reflect that.
We take a lot of things for granted in our lives. Look at where many of our readers live, after all. America is the land of freedom, comfort, and all services provided to us by the click of a smartphone possibly all of us are using to read this.
However, when you look at the state of certain countries, even those considered to live in "poverty" stateside have it much better than some in third-world countries. It's all a matter of perspective, and sometimes a luxury in one country can be considered uninspiring in another.

Reddit user, HanzeeeeDent, wanted to know how our countries differ when they asked:
"What is a luxury in one country, but a common item in another?"
Food is the easiest way to notice the discrepancies between the nations. What might be a dish of high-class value in one country can be seen as street food in another.
The Right Kind Of Fruit
"Japanese seem to be amazed at how abundant melons are outside if japan. It's like they're a luxury over there"
KentuckyFriedEel
"They have auctions where they'll pay thousands of dollars for the most perfect looking melons over there. They give them as gifts and display the melon for people to look at"
Monicabrewinskie
"I live in a city where Japanese executives and their families come to live for a year or so as part of their corporate culture. It is funny AS HELL to see them the first time in the grocery store. Whole cart full of melons. Hilarious."
The_Patriot
​Quick! Hurry, Millennials! 
"Avocados. I went to Belize and they grow naturally and just saw a pile of like 50 avocados just rotting on the ground because there was just way more than anyone's ever going to eat. It was crazy."
Old-Research3367
"When I was living in Peru it was basically all fruit in this manner… mangos, pomegranate, passion fruit, citrus, you name it, thered be an old lady on a street corner with a pile of them hocking them for basically nothing."
"I live in LA now and what's blown my mind is the amount of fruit trees used as decorative landscaping that just let them drop and toss them while the same stuff sells for $ at the store… passionfruit is something like $10 per lb. Meanwhile my neighbors have the vines as decoration on their side wall and just let them roll into the street"
JoefromOhio
Bag It Up!
"Soda cans. Here in the US are cheap af, but in my country they are a luxury. We buy usually a 2 liter bottles and we have to make it last."
Mariuxpunk007
"I lived in northwest Africa for a time, as well as Thailand. If you wanted a soda, you got a bag with a straw. Cans or small bottles were almost non-existent."
Shroom4Yoshi
"Philippines too. But only in very small stores. Reason is that they do not want to give away the bottle. For example, if you buy beer in a small store, you pay a small deposit. Then when you return the bottle, they give you the money back. For recycling."
sinus
Sounds Like A Good Time
"poppy seeds, pork, and alcohol"
"come to Slovakia, it is all legal, cheap and everywhere here"
"we also have legal foraging in any forrest that has no fence and is not part of national park....so year round practically free mushrooms, bear garlic, various berries, rosehip, herbs and tree fruit (for free fruit trees location there is an app)"
"leather products are not that expensive,too....actually, eating lamb is a luxury, owning sheepskin rug is quite common"
applesandoranges990
Societies are built on what we expect from one another, along with the expectations we carry for the people around us. When those assumptions are shifted, that's when you see the real differences in our home countries.
Call The Butler To Help The Maid

"Domestic helps."
Lonlolsm99
"What is domestic helps?"
Zenty3
"In many countries normal people have drivers, maids and other people working for their families. It isn't a sign of wealth. It is more of a sign of people working for next to nothing."
NoChatting2day
Get Them Good Learnin'!
"Foreign Language classes before high school"
KhajitCaravan
"It is for a lot of people. Countries like France and Japan have their kids speaking at least 2 languages by the time they get to high-school. In America, most of us don't get exposed to a foreign language until high-school and that's why most people don't remember or even use their other language after graduating. It's taught to us at the worst time possible. My sister is the only person I've known [I went to three high-school so I've know a few people] who is "painfully fluent" In Spanish that she learned in high-school."
KhajitCaravan
We'll Never See Eye-to-Eye On Anything
"Let's just take the US and Russia for comparison, because it's most close to home for me."
"Ice making double-door fridges - pretty common in the US. Definitely a luxury in Russia."
"A second out-of-town property called a dacha. I have been told it's a luxury for Americans. In Russia, I would say, it's pretty normal to have a dacha - a summer home for vacation, out in the rural area. Maybe I'm wrong on this one."
"5G speed internet. Unlimited data. A luxury in Russia, pretty much the norm in the US today."
"Avocados. Canadian maple syrup. But that could be said for any imported foods. They are ridiculously expensive in the RF."
"Some construction equipment. I watch HGTV regularly and what they use could be considered a luxury in Russia, at least some of the equipment and materials. However a log cabin, I'd say, seems to me as more of a luxury in the US than Russia, because the most common type of construction in the US is the wood frame construction."
Not-a-Russian
When You Need To Smell Like A Star

"Deodorant. It's an uncommon luxury in some East Asian countries where most people just don't need it."
vivianmay02
And then there's these, pieces of life and society which show your rank, class, and social status without intending to the people of the world. You might think of them as commonplace, but to someone else they might be worth more than gold.
As Stated Before, Perspective Is Everything
"I remember when I was little McDonalds was quite a luxury for me. I was getting it 2-3 times a year and it was expensive for me and I guess for most common folks in my country. Not so much anymore, it have become something like the typical fast food. Times are changing. Wish you all good fellow Eastern Europeans."
YoghurtPower24
We Don't Even Think About It
"Air conditioning"
fattest_rattlesnake
"In the U.S. it's very common and we're always changing it. We go to Mexico and the whole house it hot af and everyone wants to stay in the one room that has AC."
V0rt3XBl4d3
"Hell, when I lived in East Asia, people would just hang at the local mall, because they had AC."
"In Vietnam, even one AC in a house was a serious status symbol. Which is awful, because it gets hot af during the hot season."
ACaffeinatedWandress
What We Need To Exist In This World Has Changed Drastically
"A bed."
"I'm from the Philippines and I've never had a bed. My family has slept on either a thin mattress on the floor or a "Banig" (a handwoven mat with no cushion so you might as well be sleeping on the floor) for most of my life and this is how it is for majority of the people in the country due to poverty"

"To the people asking why I can afford internet and a computer, but not a bed…"
"I don't have a computer, I'm using an old secondhand phone and internet service can be around $20 while a bed is $100-$300, if you're lucky (we don't even have space for a bed, that's why we use foldable mattresses and mats we can roll up). From what I've seen, $50 can get you just the frame or just the mattress."
"Internet is more of a necessity because 3 of us here are students and we have families abroad to stay in touch with. The money you can buy with a bed can cover all of our bills and get a few groceries. I can sleep on the floor if it meant having electricity, water, shelter, and food."
meispissed
It's All Relative

"cars. A new lowest spec Toyota corolla may cost upwards $100k in singapore. That's equivalent to an approximate 1.5 years average income."
s1vaaeyy
"Bur you have some of the best public transit in the world. In the US that is a luxury. Density and walkability are also luxuries."
dharmabird67
Not A Drop To Drink
Water. Specifically, clean potable water.
In some countries people die for the want of water.
In my country we use clean water to flush away piss and sh-t. We leave the tap running while we brush our teeth.
Nuffsaid98
So, Where Do We...
"Indoor plumbing."
HolyMolyArtichoke
"It's incredible something that's existed hundreds of years is still so alien to some people."
HanzeeeeDent
Never take what you have for granted. Odds are, there's a multitude of people out in the world who think of what you have as a king's fortune.
Want to "know" more?
Sign up for the Knowable newsletter here.
Never miss another big, odd, funny, or heartbreaking moment again.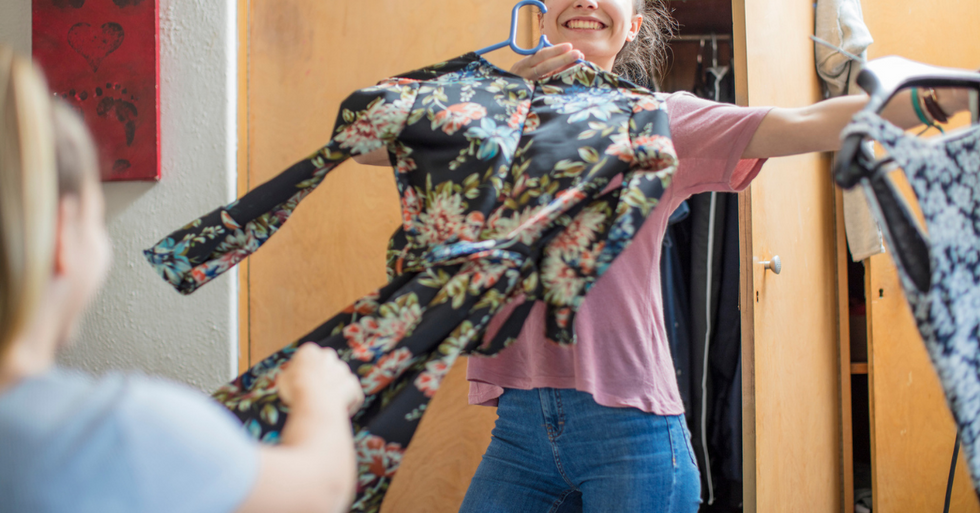 Finding your personal style takes time and money. Some people don't have that, so they look for inspiration from the people around them. But when does it stop being flattering and starts being creepy? Redditor ineedhelpyall09 encountered this very issue with her sister. So she turned to the "Am I The A**hole" (AITA) subReddit for […]
More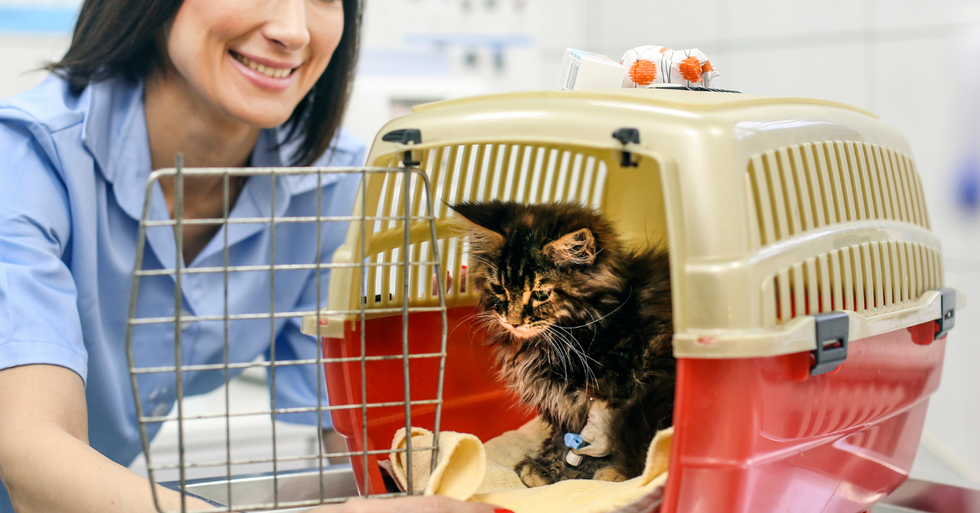 Most pet owners want to guarantee the very best for their pets. But sometimes that can lead to jealousy among other pet owners, pointed out the "Am I the A**hole?" (AITA) subReddit. Redditor celebritieseatbread was surprised by how she was received in the waiting room at her veterinarian's office because of the cat carrier she […]
More