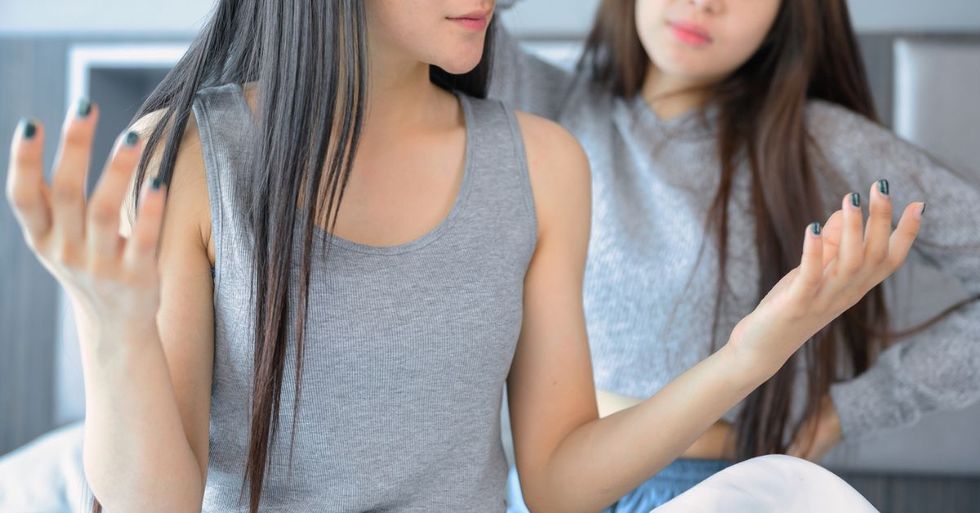 Weddings can be a fragile time. Yes, they're meant to be fun and joyous. But there can be things that make the happy couple stressed out. There is a whole "don't steal my thunder" clause (unspoken, of course). But that doesn't always go as planned. Case in point… Redditor throwawayaccount_978 wanted to discuss her experience […]
More
Some of us just love the more scandalous moments in life.
They can be too far and few in between.
But when they come around, they always provide a good story.
Who doesn't love great mic drop action?
There is such freedom in embracing the... "I did that. And what?!" mentality.
Try it sometime. Within reason, of course.
Redditor Eyeso-pain- wanted to discuss everyone's scandalous moments of pride without care, so they asked:
"Redditors, What's the most nsfw thing that you have done and don't regret?"
Just telling a cold, hard truth is my mic drop.
Felt good.
Let's Chat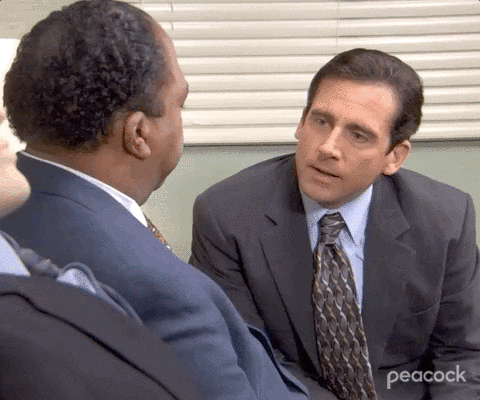 Pay Me Season 4 GIF by The Office
Giphy
"Talked with my coworkers about our salaries."
ThaBossnian
"In all seriousness in the US under the National Labor Relations Act you have the right to discuss your salary with your coworkers and (legally at least) HR can't do a damn thing about it."
elementus
Hey Ladies
"This is tame but funny. Worked at a call center with other cubicles all around me. I went online to try and interpret a dream I had the night before. I typed in what I thought was Dreammoods, which is a dream dictionary but I must have skipped a letter because nude Dream girls started popping up on my screen and I could not get them to stop. It was rapid fire pop ups of Naked dream girls. LOL. I died."
RedHoneyBadger6
Smoking Hot
"I was living with my sister and her husband while in college (they lived just a few blocks from the school) one day while they were gone my gf came over wearing a sexy outfit. We were in the living room, making out furiously. She had just taken her skirt and top off and I heard a key in the lock."
"I was still dressed and booked it into the kitchen like I was grabbing sodas from the fridge and engaged them in conversation while standing in the doorway between the kitchen and living room as she quickly got dressed out of sight."
"She looked smoking hot in that outfit, and that was the sexiest thing she'd ever done until after we got married."
Storyteller678
NDA
"Slept with a hotel guest all over the hotel and it was caught on camera, including on the clock. Because of the NDA we all had to sign, and their post on Instagram about how marvelous the hotel was to their following, I got away with it. But it was a funny meeting where my remediation was 'don't ever freaking do that again... but nice job.'"
DrJOsterman
I like Home Depot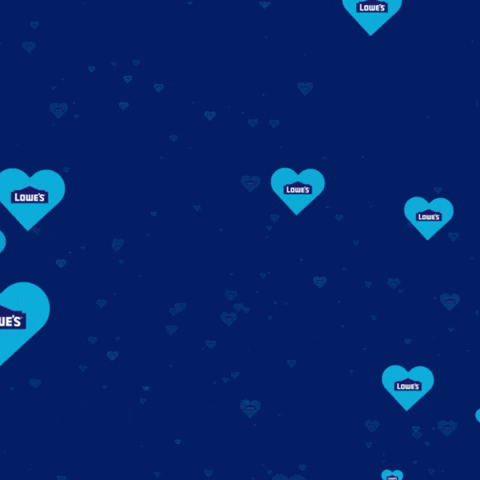 Heart Love GIF by Lowe's Home Improvement
Giphy
"Had sex on the dishwashers in receiving at Lowes, with my fling at the time. That fling and I have been happily married for 12 years."
glittereddaisy13
Let's Play
"Went to a pro dominatrix. I apparently didn't regret it since I'm seeing her tomorrow as well. Honestly it was a lot more chill than I expected. She was more than happy to just talk. Genuinely seemed like a nice person which put me at ease. I think it was mostly what I expected..."
Project_Legion
It Was Fun
"Was flirting with this person at work for a really long time but never did anything because work relationships are just too much drama. One day the power went out and I used a flashlight to get to the water machine in the big, infrequently used storage room that it was kept in."
"I'm sitting at a desk in the corner, reading my phone in the mostly dark, enjoying the quiet like a weirdo when she wanders in. We talked a bit and joked that it would be fun to go in the closet and have sex and if we thought anyone would find us. It was fun and no one found us."
Nippon-Gakki
48 Hours
"When I was in the army I decided to take a bus home from central Texas to northeastern Pennsylvania. It was a 48 hour trip. Somewhere south of Washington DC a woman gets on the bus and sits next to me as it's the only available seat. We start talking and hit it off."
"Later that night when it was nice and dark we sneak into the bathroom on the bus and get it on. We were supposed to get together later in the week but plans fell through. I heard from her once after that when she mailed me a letter with a photo of us someone took for us. I never heard from her again."
solemn_penguin
Plus 2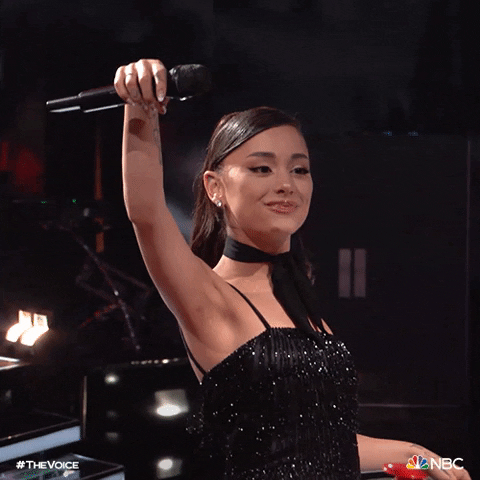 Ariana Grande Singing GIF by The Voice
Giphy
"My fiancée cheated on me 2 weeks before the wedding. I shagged both of his brothers no regrets."
rowenaravenclaw0
As savage as that move is... should y'all be married?
Do you have any stories to get off your chest? Let us know in the comments below.
A breakup can really reveal a person's true colors.
Whoever in the relationship initiated the heartbreaking news that "this isn't working out anymore" or for any other reason the significant other didn't see coming can elicit irrational behavior.
Can they be blamed for going into a blind rage? Well, it depends.

Curious to hear just how someone whose had their heart broken reacted, Redditor No-Feeling865 asked:

"Whats the most f'ked up thing your ex did after a breakup?"
Some people just can't accept the fact that love has died and they resort to revenge.
Fake Pregnancy Alert
"Said she was pregnant and sent me a positive test. I searched positive pregnancy test results on Google Images… it was the first one to pop up."
– SpaceShipET

Public Announcement
"Had an ex make a MySpace page about how I'm a f'king loser. I already knew that, but I just thought it was rude."
– EssEyeOhFour

The Expensive Guilt Trip
"Take out a credit card in my name, go to Greece, and rack up $6K in charges in my name the stick me with it."
– soon_zoo55

Based on these cases, divorce seemed a logical next step.
Expensive Waste Of Time
"Cheated on me, refused to sign the divorce papers, so I had to pay an attorney thousands more to show up to court."
"Showed up to court, judge asked: kids? No. Shared property? No. Bank accounts? No significant money in them."
"Judge literally asked, 'why are you here?' I pointed at her, he sighed, signed the divorce and said 'next case'. Thousands of dollars for literally two minutes of court time."
– Shoddy_Emu_5211

No To Makeup Sex
"I left my wife when she threatened me with a 6' kitchen knife because she was stressed by our 11 year old son's homework. 4 weeks later when I collected the last of my things from our house she looked upstairs and seductively said 'do you want to come upstairs for a f'k?'"
"In the 18 years we had been together she has never said anything like this before."
"That was a definite 'No!'"
– Elegant-Ninja-8166
Actions spoke louder than words verifying these were not the kind of people you'd bring home to meet mom.
Truth Comes Out
"Immediately started dating the girl he swore he wasn't cheating on me with."
– emshlaf

Animal Cruelty
"Hung my dog off a balcony. He is okay now."
– easygoinggirlie
Sometimes, there's a happy ending.
Blessing In Disguise
"I had an ex who cheated on me multiple times, and just generally manipulated me emotionally. Always lied to me and never actually came clean about the cheating, even when I had evidence, or when her best friend came to me because she thought I should know."
"We finally break up after 8 years, and I get back out there and start hooking up with someone else, ended up getting her pregnant, and it was her choice to keep it."
"My ex heard and called my Mom to tell her before I had decided to tell anyone in my family, totally blindsided me when I started getting calls and texts from my parents."
"Anyway, the other woman ended up being the most amazing mother, friend, and partner you could ask for. We've been married for 4 years this summer, and our son will be 5 in the spring!"
– Cristal_Lizard
The horrific behavior mentioned above just further cements the fact that some people were never meant to be in your life.
That's the thing about a person's true colors–you don't see them until in hindsight when the relationship becomes comfortable.
Love makes jilted people do crazy things, indeed. Like slashing an exe's car tire in a parking lot with surveillance cameras catching all the angry action.
Yeah, that may or may not have happened.

I've never dated someone older.
Just hasn't happened.
I'm not averse to it, but I'd feel more comfortable with someone closer in age.
I hear there are a ton of benefits, though.
Learning. Growing. Sharing.
It can be comforting to be with someone who has navigated life in certain ways already.
Redditor hotmomkaia asked:
"Men of Reddit! What are the advantages of dating an older woman?"
The Reddit community opened up about their dating experiences.
Randy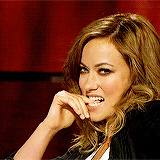 Olivia Wilde Reaction GIF
Giphy
"I've dated some older women who were frisky as hell."
uncultured_swine2099
"My girlfriend is only a few years older than me, but she is BY FAR the horniest I've been with."
Phantom579
Talk 2 Me
"The communication. An older woman that can communicate well will cut through the bulls**t and get straight to what she wants and expects. It's refreshing as hell."
Fresh-Grab-8005
"Yeah agree. My GF and I are both in our late 50s. Had a long talk on the phone last night and spent some time talking about potential issues between us. Both of us have come out of long and not particularly pleasant marriages."
"We each have low maintenance adult kids. We both have our own places so we don't have to be in each other's space all the time. We are both financially secure so if we want to spend money on some together time then we just do it. I wouldn't have it any other way."
michaelrohansmith
Swoon
"Older women play less mind games than younger women do. They're more straight up, and often know what they want. The difference between an older woman flirting and a younger woman flirting, in my experience, is night and day."
"Younger woman flirting: 'Hey I like your hair, can I touch it?' Older women flirting: 'I am absolutely swooning over you. If I wasn't married, you'd be with me tonight.'"
-lighght-
Basics
"I've been with a few older women, I have also dated women of a closer age. In my personal experience I will say that older women communicate much more, don't have unrealistic standards, they have a lot more experience both in life and the bedroom. The biggest one of all is that older women are just super hot! Is there anything I've missed?"
MuscleMummy
Eat Up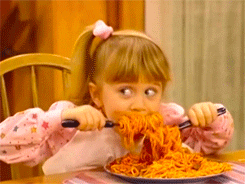 dinner GIF
Giphy
"She knows where/what she wants to eat."
MalibK
"Right, but she still won't tell you."
QuintShahkHuntah
The food argument has been the downfall of many a couple. Just pick a place!
She Knows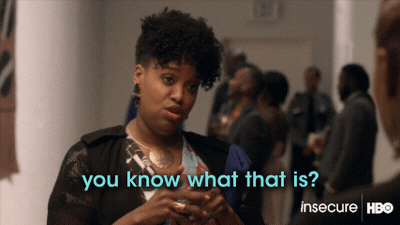 Growth Growing GIF by Insecure on HBO
Giphy
"Maturity. It's night and day. Most older women actually have their lives together and don't play the childish game of validation."
Cactus_Pear94
Back then...
"When I was 18 I dated a 28 year old for about a year. I wasn't a virgin, but my experience up until then was just awkward teenage sexual stuff. She taught me the value of the non-sex parts of a sexual relationship. How to listen and learn what your partner enjoys and how to communicate what you enjoy. She helped mature my views on relationships, foreplay and sex in ways that someone my age wouldn't have been able to."
Nythoren
Love It
"I'm not dating an older woman but I am in a sexual friendship with a 49 year old mom (we have an agreement that the sex will stop but the friendship will continue if either of us get in a serious relationship). She is extremely good at responding to text messages and being on time. She even apologized for being five minutes late one time. I love this about her because most people I know can't freaking answer their phone."
beefstewforyou
Forever
"Depends what you are after but I found that there was less pressure of 'is this going to be long term' as you both have realistic expectations up front and know that will not change. Generally because of that, I found there was never any drama and just honest conversations. With one, she would actually talk about what sort of woman she saw me ending up with one day. No jealousy, just an understanding that we were enjoying each other's company for now."
Working_Turn_6625
Helping Me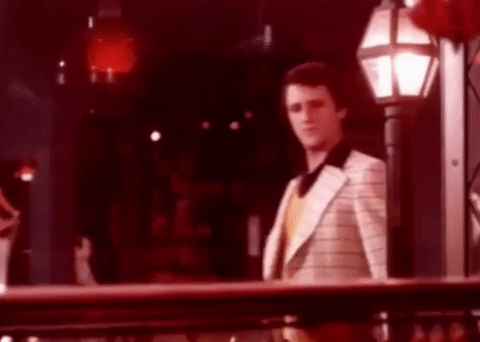 archivesontario yes GIF by Archives of Ontario | Archives publiques de l'Ontario
Giphy
"I'm not dating an older woman, mainly because I'm married to one."
"She is 5 years older than me, but it sometimes seems like a much bigger gap when you account for maturity level."
"She's actually helped me do a better job of understanding and managing my emotions, which is nice."
Reddit
Issueless
"Perhaps more confidence, steadiness, realism, honesty to themselves and others, fewer illusions and less sensitivity to influence. All just generalisations from my own experience. I don't have mommy issues or anything but I feel more comfortable and equal with slightly older women. I know myself pretty well, I'm pretty independent and I'm not being pushed either."
collective_artifice
Love who you love.
Age is only a number.
Do you have any experiences or lessons to share? Let us know in the comments below.
Sex and love.
The heart, the brain, and the body can fall into a "love daze."
Maybe because we've been taught to place too much importance on these matters.
Life can be very fulfilling with love and very complete without them.
But Reddit had a few things to say about dispelling some common misconceptions.
Redditor These-Froyo2242 asked:
"What are some misconceptions about sex or relationships that many people believe?"
Love and sex are misconceptions in general.
Not a Fix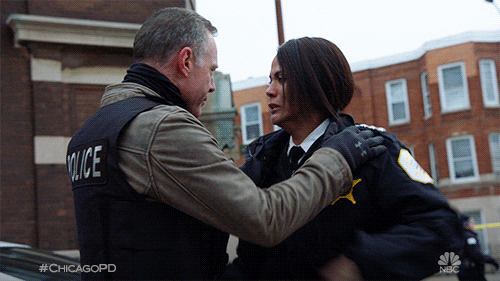 Dont Touch Me Go Away GIF by One Chicago
Giphy
"That your relationship problems or lack of sex gets better when you get married. LOL."
Reddit
"Or have a child! Yeah cause the incredibly hard task of keeping a tiny human alive will most def help a failing relationship!"
fookinmessss
It's Sad
"Getting a girlfriend will not automatically make your depression and self hatred magically disappear."
Road_Ok
"At the time I didn't know I had chronic depression so I was confused too. When puberty started my happiness was gone. I had no friends so I thought friends would fix me."
"I got amazing friends and even if I had wonderful adventures with them when I was home alone I cried every time. Then started to think I just needed a gf... And when I had one, the most amazing girl in the world I still felt empty and sad. She suffered a lot because she noticed my struggle and I was an idiot. She left me without knowing how much I loved her."
DrDeadwish
Not Typical
"That you won't ever have a fight or argument, that it's easy peasy lemon squeezy."
MadamePurples
"Yes, but how you disagree matters a lot. Arguments should not devolve into name calling, extended shouting matches, or berating, and it's GOOD to take breaks to calm down/regulate if you're upset. And if one partner is regularly berating the other it's a really really bad thing and not a 'typical argument.'"
femNms
Know Boundaries
"That you have to put up with bulls**t just because it's a relationship. People seem to think it's normal to put up with someone giving you grief just because you're going out with them. Don't put up with behavior in relationships that you wouldn't expect from a best friend."
judochop1
"To an extent. I think relationships are more complex than that. It can bring out a different side of you when it's a life partner that you feel you need to trust and count on and vice versa. What matters is that you both acknowledge faults, issues and work through them together to improve."
Willing_Archer
Unhealthy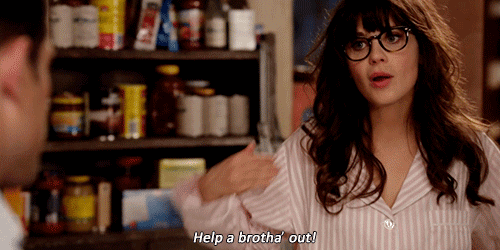 new girl help GIF
Giphy
"Drama = passion. That's unhealthy. Be happy in contentment."
chewie8291
"I always hated that the TV show New Girl fell into this trap. They put the main character into the healthiest relationship she has in the whole show then... she dumps him because they never fight? Yeah that's a healthy message to the audience."
thatwasntababyruth
Don't use movie and TV love as a blueprint.
Be You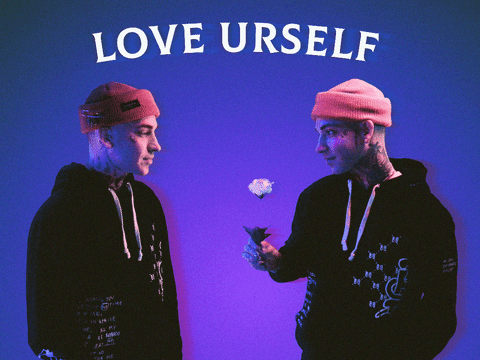 Treat Yourself GIF by blackbear
Giphy
"That how my partner sees or treats me is a reflection of how desirable or lovable I am. Nah. If someone doesn't appreciate you or isn't attracted to you, that's about them. Don't change yourself for other people. Be your own person. Love yourself."
picsystix
Closer
"Sex should be fun and natural, and it's ok and not a problem if your partner, says not tonight I'm knackered from work. They still want you they still want to be with you. They are just tired from work, but people get too hung about sex in a relationship. Yes it's definitely a huge part of the closeness in a relationship, but your relationship shouldn't be defined on sex alone."
nickmasonsdrumstick
Team Efforts
"If you are just in it for your own pleasure, it's gonna be bad sex. Sex is a team sport."
Substantial-Stand744
"Say it louder for the people in the back please. Last person i was with wanted to do it all the time, but I didn't always have the same energy. he started complaining about me not putting in the effort and I'm like... we just screwed 4 hours ago idk what you expect."
sage_vex
Mutuals
"Also, as a woman, that being desirable is the ultimate goal for a healthy and pleasing sex life. My sexual experience is so much more than my body and it's appearance/desirability. Sex should be mutually pleasing. As women, I think we are fed a lot of crap about what being sexy means. It's good to unpack all of that and ask yourself what YOU want."
picsystix
Like A...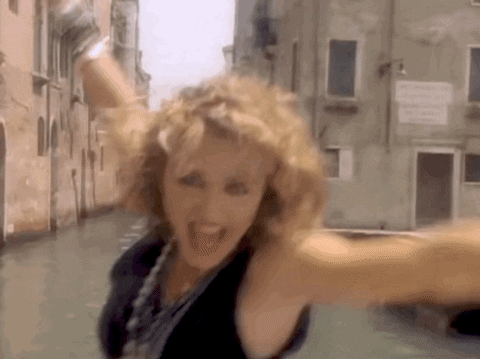 like a virgin madonna GIF
Giphy
"It's okay to be a virgin. It should not be stigmatized."
gik323
"Absolutely. For years I thought I was broken because I was a virgin in my mid 20s. When I finally lost it when I was 28, I wondered why everyone made such a big deal about it."
EchoedJolts
All Sizes Welcome
"It's okay to be average sized in the pants. Many women have said they prefer average."
RathGodofWar
"Penis size and confirmation gets talked about all the time, but there's also a lot of variation in labial and vaginal size and conformation. Physical sexual compatibility relies a lot on how those sizes relate and to be honest the rest of your anatomy and preferred sexual positions also tie in to it."
WyrdHarper
There's quite a lot to unpack here! It seems that open honest communication between partners is best.
Do you have any wisdom to share? Let us know in the comments below.