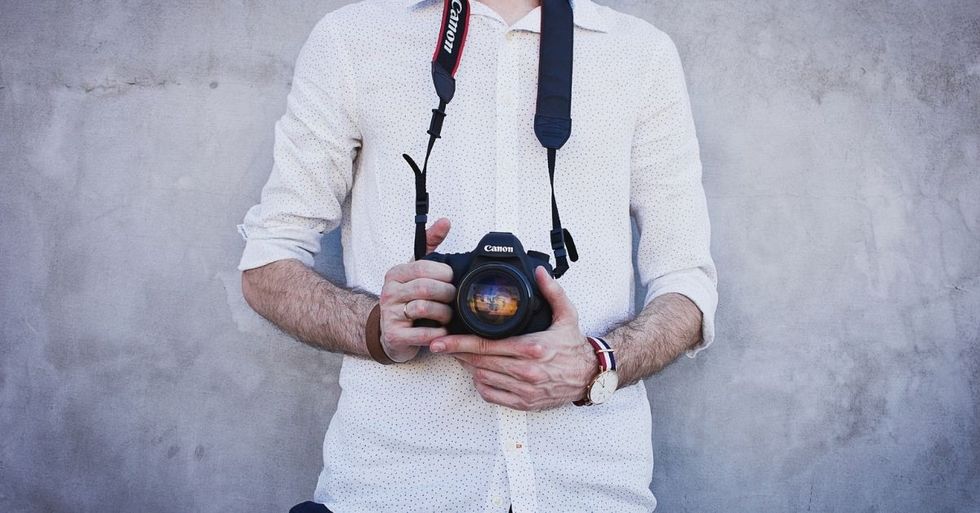 Why do weddings have to come with a hot side of family drama? Shouldn't family be able to table issues until after the newlyweds leave for the honeymoon? There is so much going on when planning a wedding, maybe leaving personal feelings aside, is the initial better choice. Case in point… Redditor throwaway957532654 wanted to […]
More
I would love to know how people don't fear death.

I mean, it's the end. Life will be over. That kind of sucks.
Yet there are people who find tranquility in it.
Can you teach the rest of us?
Redditor deensuk wanted to hear from everyone who has a calmness about the heading to the afterlife. They asked:
"People who are not scared of death, why?"
I have a constant fear of death. I wanna perfect the ending of "Death Becomes Her" so I can live forever.
Before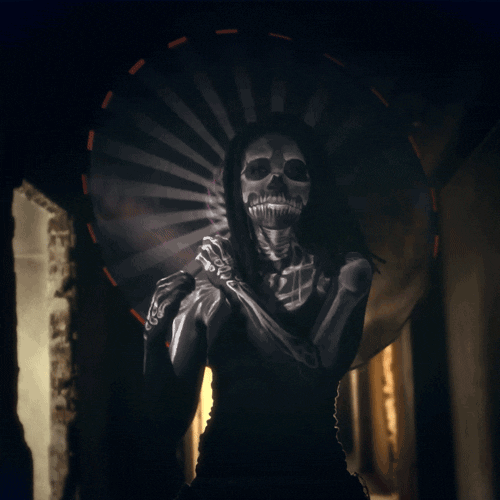 morbid death GIF
Giphy
"I'm not scared of death because of working in health care I was around it so much. I AM scared of what leads to death, however."
Full-Mulberry5020
Why now?
"Why should I be scared now of something that's only going to happen at the end of my life?"
User Deleted
"I did this cult thing called the landmark forum and I actually did like their "meaning of life": the meaning of life is that there is no meaning. Life is empty and meaningless. There is no answer."
"Life is what you make of it and every persons answer is equally valid because there is no meaning to life. Life exists as, basically, an accident, we are all here by complete accident, there's no great mystery, it's all biology and you are 100% free to make life about whatever it is you want."
Conservative_HalfWit
Death and I are good friends...
"I was very sick as a child. Spent ages 7-20 in and out of hospital due to kidney issues. Lost a kidney at 28. Almost died during the surgery to removed the dead kidney due to blood loss. Had 5 surgeries back to back during the next 2 years. Twice they had difficulties bringing me out of anesthesia."
"Found my favorite aunt dead in her bed when I was 22. Watched my best friend die from a brain tumor at 30. Death has been a constant force in my life. Sometimes just on the edges waiting, sometimes unexpected staring me in the face. I'm not afraid because it's always been there. I now work in healthcare. Death and I are good friends."
Tiny_Teach_5466
No Worries
"Because it's coming for us all, sooner or later. So there's no point in worrying about it. I am much more concerned about day to day minutiae. The Lars von Trier film Melancholia starring Kirstin Dunst portrayed this perfectly. If there was an asteroid hurtling towards the earth, I'd probably be more preoccupied with worrying about whether I left the back light on or not."
Giallo_submarine
It's Over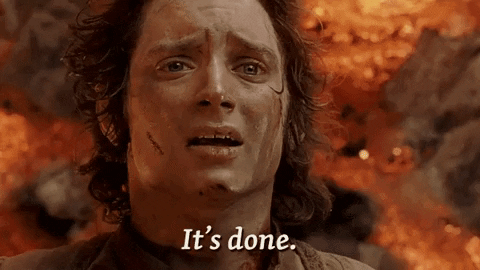 The Lord Of The Rings Mueller Report GIF by reactionseditor
Giphy
"Because no one has ever made it out alive, and I was dead for an eternity before I was alive, and didn't suffer the slightest inconvenience because of it."
MarshallApplewhiteDo
I never thought about the before much. I hope the before is quick.
The Effects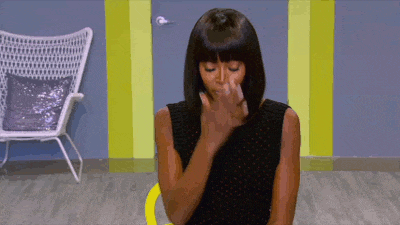 Pray I Hope GIF
Giphy
"I hope that when my times comes it will be merciful. My uncle had a stroke, he is paralyzed. My grandmother is 91, but is losing all her memories of her life. Death does not scare me, what could be left of me before I die is what terrifies me."
M1ssy_M3
No Terror
"It's like when the writer Nabokov said that he saw a picture one time, a picture of before he was born. It was a picture of his mother, his brother and sister that were older than him, but he had not been born yet. He said that when he saw that picture there was no terror in him, even though he was looking at a picture where he didn't exist."
im_on-the_can
state of nonexistence...
"I'm not afraid of death, I'm afraid of dying. Death is just the state of nonexistence I experienced before I was born. I don't remember it because I didn't exist yet. Death will be the same way. I just don't want the transition to be marked by pain and sorrow at things left unfinished. I want it to be quick, painless, and with me surrounded by love."
Wazula42
I'm Gone...
"Because once I die, I won't know it. I won't miss people or regret things or feel pain or sadness about anything. I might fear being sick and slowly dying, just having to live with the knowledge that it's all going to end and this is the last time I'll ever see the people I love or taste good food or hear good music. That sounds almost unbearable. But death isn't even a thing, it's just having done something (died)."
"It's like virginity, it's a made-up state of being that just says whether or not you've experienced a specific occurrence. Once I die, I'm gone. My corpse will be the empty wrapper I used to be in, just garbage to be disposed of in whatever way makes my survivors feel better. I'll be switched off. If I don't worry about what the light feels after the bulb burns out, why would I be afraid of being dead?"
SallyHeap
At Peace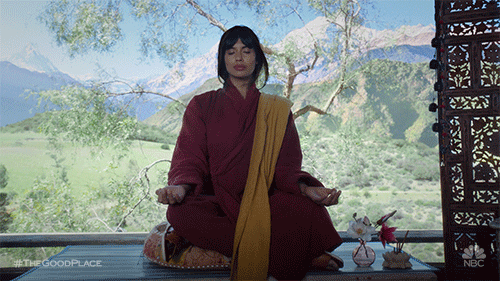 Season 3 Nbc GIF by The Good Place
Giphy
"I'm scared now because I have young kids. Once my kids are old enough to be on their own I imagine the fear will subside and I'll have a more relaxed approach."
User Deleted
Some very interesting perspectives. May it all calm peacefully and with great mercy for us all.
Want to "know" more?
Sign up for the Knowable newsletter here.
Never miss another big, odd, funny or heartbreaking moment again.
Keep reading...
Show less
Dating and the search for love and companionship... What a nightmare.
This journey plays out nothing like in the movies.
Every Prince or Princess (or everything in BTW) seems to have a touch of the psycho.
The things people say during what should be simple dinner conversation can leave a dining partner aghast.
Like... do you hear you?
Redditor detroit_michigldan wanted to discuss all the best ways to crash and burn when trying to make a romantic connection. They asked:
"You're on a date and it's going really great. What can another person say to ruin it completely?"
I once had a guy ask me if I was willing to follow him into the woods, depending on the price of the meal.
Yeah. No steak is worth that.
Plans After...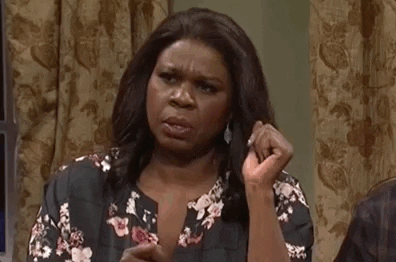 Wait What Wtf GIF by Saturday Night Live
Giphy
"Thanks for the ride but I have a date with someone else, I figured you wouldn't drive me if you knew I was going on a date with someone else and I really needed a ride."
"Online dating, talked to her for a while, finally got the courage to ask her out and then she said that as we got there."
iareyours
Mirror Image
"'You look just like my wife!'"
catalinachild
"I did have a guy tell me I reminded him of his son. I don't believe English has a word to adequately describe my feelings at that time."

UnicornMagicRainbow
"That would definitely do it."
chaotica78
Third Wheel
"'Hope you don't mind if my mother joins us.'"
ofsquire
"Actually had a girl do this on a first date because she had anxiety issues. Honestly wasn't bad except that 90% of the time she was silent and her mom talked over her."
"I didn't mind that much and wouldn't have minded trying again when she was more comfortable except that she was let go at the company we worked at and she deleted her social media profiles and she never responded on her number. Ah well."
Seightx
Liar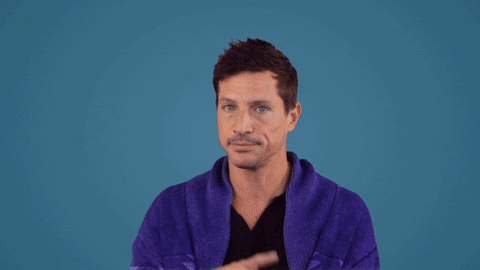 Lying Simon Rex GIF by Simon Rex / Dirt Nasty
Giphy
"'Hey bro aren't you gay? I made out with you last night.'"
"Random dude I've never seen before in front of my (f) date."
JHXC16
Filter Issues
"'You looked better on Tinder.'"
waqasnaseem07
"Isn't it basic knowledge that everybody looks slightly worse than the worst picture you can find?"
no_user_ID_found
The Past
"'My ex used to do that too.'"
xxIvyOF
"Yep. I've definitely had two otherwise-decent-guy date-situations sour because the ex-comparisons just would not stop flowing. No woman wants to be seen as interchangeable—I'm not here to perfectly fill that ex-sized hole in your life. Focusing on the present moment and a future we could build together is a courtesy we need to grant each other in earliest dates of dating."
LarkScarlett
Powerless
"'I'm an alpha, you cant handle my top energy.'"
Midnightgay28
"I actually left a dude in the middle of dinner, in part, for saying this. I ordered an Uber under the table while pretending to listen to him. Went to the bathroom, and never came back. That was when I was young. Now I'd just say, 'How about we enjoy this meal in silence, before we head our separate ways.'"
UnicornMagicRainbow
Mommy...
"'Mother says I should be back by 9.'"
"Saying 'mother says' just feels weird."
bunnyrut
"That gives me Norman Bates vibes."
Werewolf_lover20
"'Mother says alligators are aggressive because they have an overabundance of teeth, but lack a toothbrush.'"
sodaextraiceplease
Obvs...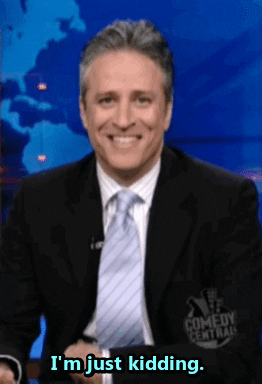 just kidding jk GIF
Giphy
"'If you were going to be murdered, what method would you prefer. Purely hypothetical. Obvs.'"
Specific_Tap7296
If it looks anything like a Dateline NBC episode... RUN!
Want to "know" more?
Sign up for the Knowable newsletter here.
Never miss another big, odd, funny or heartbreaking moment again.
Keep reading...
Show less
There's a lot we don't know about women. Where do they hibernate? How do they keep warm in the winter? When they shed their skin can you make a belt out of it?
Oh, excuse me, I seem to have left open my copy of the Animal Encyclopedia.
There is a bit of a learning curve when you enter into a long-term relationship with a woman, and these men were quick to share their most insightful gains.

Reddit user, Foolu, wanted to know what you now know and can never forget when they asked:
"Guys of Reddit, what is something you learned about girls after getting into a relationship?"
What happens in the bathroom stays in the bathroom, unless the internet is involved. Then by all means let us know.
Get The Hanger
"Hair. It gets f-cking everywhere"
justfukinwitchu
"With a wife and a teenage daughter, I could stuff a pillow with all of the hair I pull out of the shower pipes after they've got blocked again."
Scallywagstv2
Warehouse Pricing Is Critical To Survival
"You get through 4 times as much bathroom tissue."
Scallywagstv2
"My dad used to complain about the amount of toilet paper used and we were under strict instructions it was one sheet per toilet trip. Like you expect 3 woman in one house to use one strip of cheap toilet paper every time we go toilet? Ha! Even mum tried to tell him he was being ridiculous."
ngatiara
Only Way To Purify Your Soul
"They shower with lava. At least thats what the water temperature felt like."
Kooky-Experience-923
"Absolutely, the closest temperature to hell is the best to destress in"
distantdreams-0
Is your house ready for your partner to move in? No?
Too bad. It's happening, and what you see will never be the same again.

Never Enough Hanging Solutions
"You don't have enough hangers"
Sh-tbashGod
"This one got me lol. I had a cloth bag absolutely full of hangers laying my dresser for years. A f-ckton of them just accumulated over time I guess. Anyway I had planned to eventually throw them out but forgot about them. Fast forward to about a month ago when my girlfriend is moving in. It took time for me to realize the situation when she said "I'm gonna need more hangers."
Narapoia
Costs A Lot To Look This Fabulous
"Make up is expensive as f-ck"
sheepboi13
"Bras too. I thought just the higher end ones would be expensive, but assumed the day to day ones costs much less than they do."
TheRetroVideogamers
Like Magic
"Bobbypins are magical items that will materialize out of thin air"
linksflame
"And disappear just as suddenly"
AnnuallySoup
This is the really crucial stuff, the bits you should always keep at the forefront of your mind.
Speak Your Mind Always
"COMMUNICATION IS THE KEY TO EVERYTHING. Seriously, if there's an unanswered question, f-cking mention it and get the answer. Neither men nor women are mind readers. So many things can be avoided by just talking with the other one in the relationship."
"Always assume ignorance over malice. Chances are whatever happened it's because of assumptions made and not because one was trying to actively hurt/annoy the other."
"The only dumb question is the one you don't ask."
lurking_my_@ss_off
You Are Bespoken To Them
"You have to teach someone how to be a good lover to you."
"People don't magically know how to meet your needs. And they certainly can't read your mind."
RedditorChristopher
"Basically communication is key. This can be said about every single relationship though, not only about girls specifically"
AhhCaffeine
Just, Absolutely Sucks
"Periods really f-cking suck"
deuslapis
"You ain't lying. Spend 1/4 of your life trying to save yourself from bleeding and cramping to death to have some old man politician tell you what you can and can't do with your body... meanwhile, they have never had to deal with a single cycle."
purple_lassy
"What might be a really small thing for me to give her (a gesture, compliment, smile, etc.) can mean a whole lot to her."
heathos33
"This is so underrated. I'm in a new relationship and I know my bf cares for me in his own way but I would give ANYTHING for a few compliments here and there."
AgentTex
"Tell them that. Not that you want one right now, but that you appreciate hearing his feelings about you here and there."
"Communication is the only way to a positive path."
Pazzolupo
Entering into a long-term relationship with anyone will change your life. Be ready to learn and use that info to help the relationship grow.

Want to "know" more?
Sign up for the Knowable newsletter here.
Never miss another big, odd, funny, or heartbreaking moment again.
Keep reading...
Show less
A first date is exciting. But it can also be highly unnerving.
You just want it to go so well.
So what do you wear?
What do say?
How little do eat and how much do you drink?
But that ice breaker is important. And the dialogue is imperative.
So what do we talk about?
Inform me...
Redditor AspirinDontWorkOnMe wanted to discuss the best beginners for small talk when on an early romantic excursion. They asked:
"What are some good questions to ask on a first date?"
Are you crazy? That's my first date question. I can always tell by the answer.
LOL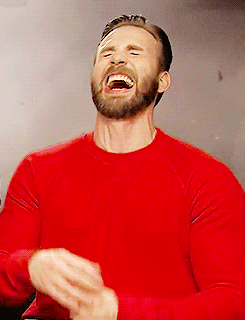 Captain America Lol GIF by mtv
Giphy
"Who makes you laugh?"
"This was my speed dating question back in the day, and it sorted out the wheat from the chaff VERY quickly."
RiverLover27
The Past
"What unresolved childhood trauma will emerge through maladaptive behaviors as we spend more time together?"
ofsquire
"To be fair anyone who has a legitimate answer to this one is probably already actively working to improve themselves which could be a huge green flag. Unless they're aware and not working on it in which case run."
Glundyn
Ok. So I went on a date with a girl... she unloaded all her past trauma in me... then proceeded to get really drunk and make a move on me."
importedsquid
Raccoons?
"What is their opinion on raccoons? Specifically would they be upset if they found out, the person they were dating was actually several raccoons piloting an elaborate human suit. If the answer is yes, it's is a red flag and you will need to tell Burt and Larry down in the legs to hoof it out of there as fast as possible. Remember to grab as much trash as you can on the way out. It is why we were there to begin with."
The_Most_Superb
Be Useful
"Ask open-ended, non-threatening questions that get them talking about topics they enjoy. You learn much more about someone when they're comfortable than when they feel scrutinized. Also, realize that the questions you ASK say as much about you as the answers you give."
"Your fears, hangups, history, empathy, etc. For example, if someone asked me how much I earn or what my parents did for a living, I would reasonably surmise that money and perhaps status is important to them. [That's not necessarily a bad thing, but it's a useful piece of information.]"
who_favor_fire
A T-Rex?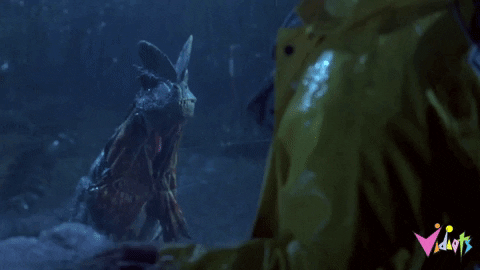 Jurassic Park GIF by Vidiots
Giphy
"What's your second favorite reptile?"
hellmouth
"My question would be more, what's your second favourite dinosaur? I work with young children, I have a modest working knowledge of dinosaurs."
Few_Rooster3293
Interesting ideas. If I ever search for love again I may use a few.
A Few Things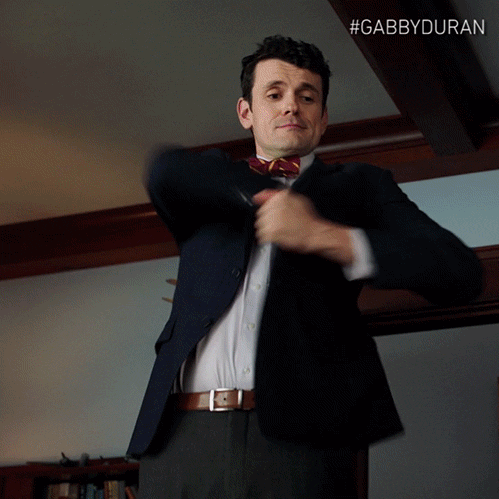 Tell Me More To Do List GIF by Disney Channel
Giphy
"So, you married?"
"Do you slap the bags of rice at the grocery store?"
"Are you a cop?"
"What's on your bucket list?"
BallPit1p
Win-Win...
"When I was dating, I used to really like asking what people were excited about coming up in their lives. I'm a very optimistic person. I'm highly sensitive to negativity, pessimism, and cynicism. While it's not the ONLY way to get insight into how positive someone is, asking this question gives some insight into their overall mindset. Plus it's a good way to have a conversation about something someone is excited about. Win-win."
Kooky_Finding8516
HIGH
"Wanna see how high I can jump?"
Competitive-Kale-991
"A girl asked 'do you think I can jump this puddle?' I said no but she jumped anyway and slipped back into it so her back was entirely mud. Also, I drove."
JojenCopyPaste
"Look! Look! Look at me! Look what I can do! Look!"
LoneRangersBand
Mammals...
"What is the biggest mammal you could knock out with one punch?"
Zoidfarbb
"The answer to this question is clearly the horse-sized duck. In accordance with the square-cube law, the horse-sized duck's tiny legs would collapse under it's newfound weight, rendering it severely injured if not completely immobile. I'd pretty much win by default."
smala017
FACTS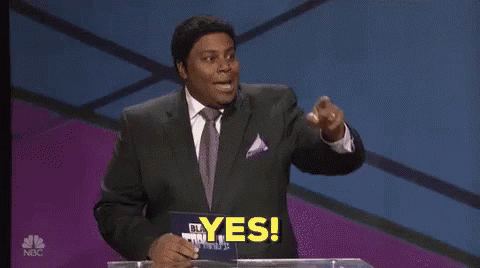 Kenan Thompson Reaction GIF by Saturday Night Live
Giphy
"Can I get a list of references?"
thecartoonrobot
Ah first dates... will they ever be easy? Shouldn't they be?
Want to "know" more?
Sign up for the Knowable newsletter here.
Never miss another big, odd, funny or heartbreaking moment again.
Keep reading...
Show less