Let me be real for a second.
Every time I listen to Bjork's "Unravel," my heart breaks a bit.
Have you ever listened to it?
It's on Homogenic, her third studio album, and it's incredible, passionate, smartly produced and a great showcase for her stupendous voice.
That song? An emotional rollercoaster, for sure.
There's tons of great music out there, though, and even more sad and gorgeous songs to discover.
People shared their thoughts after Redditor humanbear07 asked the online community:
"What song genuinely breaks your heart everytime you hear it?"
"Ann Wilson has such an amazing voice..."
"There's a few, but the isolated vocal track for Heart's 'Alone' is especially heartbreaking to me. Ann Wilson has such an amazing voice and her emotion really made that band."
FartAttack911
A classic!
Doesn't grow old.
There have been quite a few excellent covers of this one over the years, too.
"The first words give me chills..."
"Most songs by the late Jeff Buckley are sad on their own, and even more devastating in context. But the one that hits me the hardest is his cover of 'I Know It's Over' by the Smiths."
"The subject of the song is up for interpretation no matter what, but Jeff Buckley's premature death adds an element to it that seems to be about his life, whether he planned to or not."
"The first words give me chills the most— they happen after the classic reverby Jeff Buckley intro, the kind Hallelujah fans will be familiar with. He takes his time with this one, like he does with that."
Danielmav
No love for "Lilac Wine"?
C'mon, people.
It's clearly the best track.
"Ever since my husband..."
"'Merry Christmas, Darling' by the Carpenters. Ever since my husband Tom died in 2012, my heart breaks every Christmas since. We loved Christmas."
MysteriousTax5613
Karen Carpenter's voice hits differently when you realize how tortured her life was.
Gone too young.
"My Dad told me..."
"In My Life by The Beatles. My Dad told me when I was a teenager that he wanted it played at his funeral. I still can't listen, and when that day comes and I HAVE TO listen to it to honor his wish, I'm going to be a blubbering mess."
pennylane3339
Sounds like you have an excellent relationship with your dad.
Cherish it.
"My grandmother died..."
"He Stopped Loving Her Today, by George Jones. My grandmother died almost 20 years before my grandfather, and we played it at his funeral. Just typing this chokes me up a bit."
TimfromTampa
Songs have even more meaning (sometimes painfully so) when linked to specific moments in our lives, particularly the moments when we've lost people we care about.
"I'm not a Christian..."
"'Bridge Over Troubled Water' by Simon & Garfunkel. Not a Christian, but when I hear it, I understand why people believe."
holeontheground
A beautiful song, and timeless, too.
"My sister's husband..."
"Always on my Mind by Willie Nelson. My sisters husband chose to have it played at her funeral. And yes he was a crappy husband and she died young in a car accident."
kearlysue
Sounds like art imitating life, no?
"He's an amazing songwriter..."
"Jason Isbell has so many it's honestly hard to choose one. Speed Trap Town, Decoration Day, Cover Me Up. He's an amazing songwriter."
RoamingBison
I don't know him–it's time to look him up and see how I feel.
"I can already feel tears..."
"One More Light by Linkin Park. I can already feel tears coming to my eyes just by typing this."
azavaloka
Chester Bennington's death was such a shock.
His music lives on.
"My brothers passed away..."
"Simple Man - Lynyrd Skynyrd."
"My brothers passed away in a car accident shortly after coming home from Afghanistan. Reminds me of them every time I hear it."
Nessahtron
Sorry for your loss.
Hopefully hearing the song brings you peace.
Hearing a beautiful song can be an immensely moving experience.
And hearing a sad song can, for many people, help them cope with the pain of heartbreak better than they would have otherwise.
Have some suggestions of your own? Feel free to tell us more in the comments below!
Want to "know" more?

Sign up for the Knowable newsletter here.
Never miss another big, odd, funny, or heartbreaking moment again.
Keep reading...
Show less
For me, sex is important. There really is no debate about this when I'm participating in intimate relations.
If I'm in a relationship with someone I don't have sex with, then it kind of just feels like a friendship. Not that there is anything wrong with having sex or not having sex with friends.
Hey, intimacy means different things to different people. Sex doesn't define it.
It's not the most important issue in an intimate relationship, but for many, it's up there. Consensual sex is meant to be fun... at, least I've always thought so.
Sex in a relationship is also meant to be about connection. Maybe you connect in other ways, which is great.
But ask yourself, is everybody on the same page about how to connect in this department?
AHH... there in lies the rub.
Some need it more, some need it less, some are indifferent. One thing is clear; everybody needs to be talking about it. (Thank you Salt-N-Pepa!)
And it can feel really good, it's sort of one of the perks about being in love or lust.
Let's chat...
Redditor remco812 wanted to talk about sex baby, by asking:
"How important is sex for you in a relationship?"
My last relationship broke down after our sex abated. From daily to every few months is def a sign something is off. It maybe time for a sit down.
Work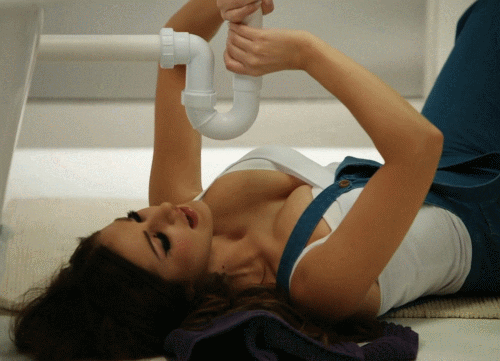 sexy breast GIF
Giphy
"Best metaphor I heard was that sex in a relationship is like plumbing. It's not the reason you buy a house, but if it's broke, you need to work on it right away." ~ MonkeyCube
Months go by...
"It honestly destroyed my last relationship, we lived together and only had sex once ever 2-3 months, we started to bicker at one another, i started to resent her and feel self conscious about myself and we ultimately broke up not soon after. Sucks because i deeply loved that girl, but the lack of physical intimacy made her feel like a roommate after a while." ~ hoodie-weather
things to overcome...
"A large difference in libido can be a hard thing for a relationship to overcome." ~ Ishamoridin
"This! Healthy communication is your best friend here. My wife has always had a sex drive much much higher than mine. In our younger years it wasn't a problem. As we've gotten older, my mind is always willing but sometimes the body just won't play ball. I assure her it's not her."
"I still find her to be the most beautiful woman on the planet and my desire for her hasn't lessened. On the days my body doesn't wanna play we break out some helpful aids. At the end of the day it's up to you and your partner to figure these things out and come up with solutions that work best for you both." ~ rwubmc
All the time...
"It's not that sex is important, it's that having the same sex drive is. If both want to have sex all the time, that's great. If neither want to have sex much at all, that's great. If one wants to have a lot of sex but the other doesn't, that's gonna cause problems. It doesn't ALWAYS cause problems, but a vast majority of the time it will." ~ Srgt_PEANUT
Yummy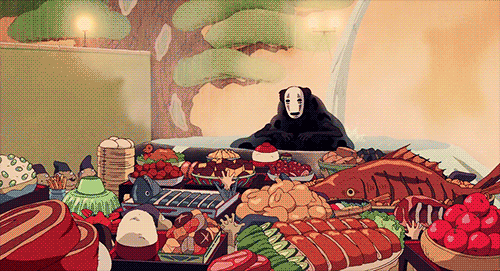 Food Dinner GIF by Spirited Away
Giphy
"To me sex in a relationship is like food. Can't live without it. Can't have too much of it. Can cook for myself but not all the time. Can live with not-so-good ones but I'd appreciate it if it's good." ~ lan0028456
Food and sex, both necessary. It's good we're talking about sex. It's something too many people are too shy to discuss. The more you know...
Dead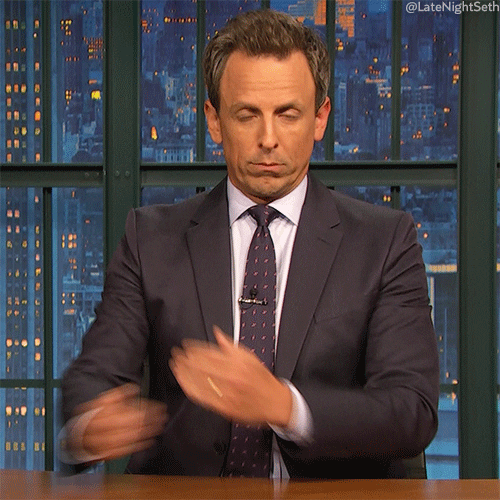 dead seth meyers GIF by Late Night with Seth Meyers
Giphy
"Very important. It doesn't have to be constant, and it doesn't have to be amazing, but the connection has to be there. I couldn't deal with a Dead Bedroom." ~ user deleted
Let's Cuddle
"I'm in a relationship where I (28f) have a higher drive than my boyfriend (28m), and he's pretty good at making sure I know it's not me its just that he's tired sometimes, and most of the time he'll help me scratch my itch or he'll straight up be like "I'm pretty tired but you can hop on!'"
"Lmao communication is the biggest factor in a healthy sex life. Sometimes I'm satisfied just from cuddling up together even though we're not huge regular cuddlers because it's not always the O that I'm looking for, it's the intimacy and affection." ~ klr8593
downsizing...
"It's pretty important, but our schedule and appetite for it changes frequently. Sometimes we are all over each sometimes we aren't, after several years together we've come to realize it's a changing variable and to not get too bent out of shape if we're on a downswing. Communication about sex is probably the most important part actually." ~ littlelightshow
People Explain Activities They've Added To Their Post-Pandemic Bucket List | George Takei's Oh Myyy
While we've all been cooped up for the better part of two years, many of us have been dreaming up exciting plans for the future. Maybe it's finally time to s...
What's Important?
"It depends on the relationship. I was married to my wife for 20 years. After 18 she got sick. So for the last two years of her life she was unable to have sex and I was perfectly fine with that. I was more worried about trying to get her healthy. If she had lived for another 10 years and was unable to have sex I wouldn't of cared one bit. She was more important to me than that. The companionship and love we shared overpowered anything else." ~ StraightSho
favors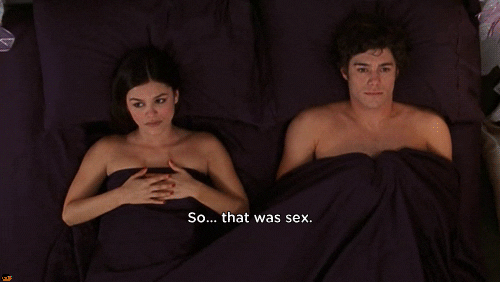 the oc couple in bed GIF
Giphy
"Sex is important, but desire is so much more so."
A Quick Favor
"I've been in a relationship where sex happened only 'to do me a favor,' 'because I needed it,' while 'she didn't have a desire to do so.' I'd much rather have sex once every three months with someone who desires me, who wants me, who wants to be close to me rather than sex every day with someone who does it do me a favor." ~ letthisbeanewstart
Priorities....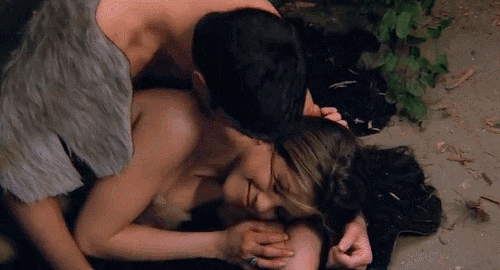 making love passionate kiss GIF
Giphy
"Sex in a relationship is like the toilet in your house. It's not the defining feature of your house and it's not the reason you bought your house. It's not something you really think about all that often as long as everything is going as expected, but if it's broken, it is THE most important thing."
"And you can't look past it or prioritize anything else until it's fixed. If both sides are happy then it doesn't matter what your sex life looks like. If something isn't going well, it's going to be an increasingly large elephant in the room until it's fixed." ~ Badloss
I'm pleased...
"It's a fun and adventurous thing in my current relationship. I've never dated someone I felt this comfortable with to explore new things and just enjoy it. Laughing during it is new to me and even though I don't see him often, when I do, intimacy is vital and just fun. I'm pleased." ~ Scareyourfamily
Seconds
"in the beginning it ranked second in importance, now after a few years its close to the bottom. its nice to have but i am also satisfied in every other aspect in the relationship so well i do not find myself missing it. it is just a dessert to a fine a** 4 course dinner." ~ Accomplished_Pause39
For Me
"For me, personally, vital. But that's cause I have a VERY high sex drive and value the physical and emotional of it all, that sex brings extremely highly for me. For other people? It varies. It's not important to have sex/not have sex in a relationship. It IS important that you and your partner's sex drive is roughly equivalent."
"It is beyond important. Take it from someone who was in a relationship where his sex drive did not match his partners for way too long. It only breeds resentment and anger and hurt for both parties." ~ DragonDai
just isn't there anymore...
"It's vital in the first decade or so. But I've been with my partner for 20 years and while I'm madly in love with him, that crazy full-on monkey sex we had in those first years, just isn't there anymore. But it feels natural, weirdly. We still hook up, sure. However, the physical intimacy - kissing, hugging, holding hands, lolling around in bed - as well as the intense companionship is the substance of our connection these days." ~ Jaybetav2
Value
"Very important. And top of it, the quality of sex. If we can have great sex, it means we are happy around each other, we communicate in an assertive way, we are fond of each other, there are commitments about having responsible sex, we value our time together, we can share our vulnerability and have true intimacy. Great sex is beyond the physical part. Is emotionally, mentally satisfying." ~ JCVP79
All the Reasons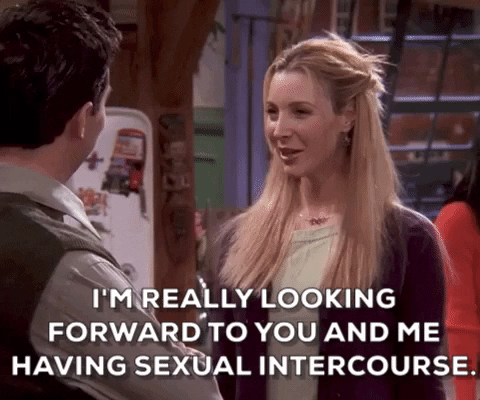 Season 5 Flirt GIF by Friends
Giphy
"Friendship. Sex. Commitment. Love. I believe you need all four for a fantastic relationship. I've not found a further minimal set. People get divorced even though they love their partner (cheating/lack of commitment)." ~ tim125
reconnection
"Me and my wife went through a long dry spell after our third child. And I mean I can probably count on one hand how many times we did it in 5 years. We have just recently connected again sexually and found we argue a lot less and the household seems happier. So I would say it's quite important at this moment on time." ~ SWWIS
If you're in a sexless relationship, and it's bothering you... it's time to chat with your partner. There is enough here to understand the groundwork. Good luck.
Want to "know" more?
Sign up for the Knowable newsletter here.

Never miss another big, odd, funny or heartbreaking moment again.
Keep reading...
Show less
Warning! Non-stranger danger!
That is a real thing, you know? We tend to not be as self-aware about warning signs and red flags in relationships. Why is that?
Is it love? Is it lust? Is stupidity? The answer is all of the above.
Sometimes we refuse to see what is right in front of us.
Other people see it and try to tell us, and we say they're the crazy ones.
The late, great poet Maya Angelou once said, "When someone shows you who they are, believe them the first time."
The warnings are there, you don't even have to look that hard.
Redditor Expensive-Bad-1111 wanted to compare notes on what to look for as a warning when it comes to matters of the heart and humanity, they asked:
"What is a red flag that most people are unable to see early on in a relationship or while dating...?"
I can't tell you how many times I ignored red flags.
LOL (NOT)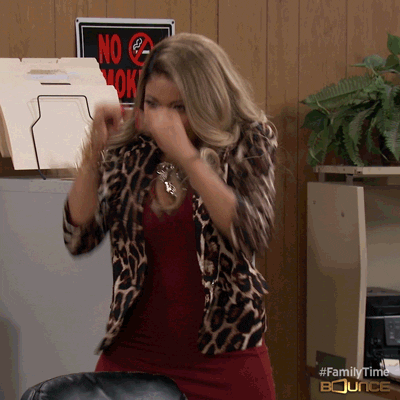 Threaten You Want Some Of This GIF by Bounce
Giphy
"The jabs they claim are just jokes." ~ FreeMindRestFollows
I cut him off...
"Keeping the relationship a secret. Actually hiding it from his/her friend to the point no knows. Not private... secret." ~ Verdigris000
"I had a guy do that. We went to high school together. He knew my family, I knew his. A few years after graduation we reconnected. He wanted to keep it a secret. Why? You are not married, I am not married. He wanted to have sex with me, but he didn't want to define our relationship. I cut him off. I am not a booty call." ~ Bris50
Maybe she's perfectly happy?
"Cutting you off from your friends, and not permitting you to socialize without them. Recently lost one of my besties to a new beau who won't let her out of his sight. We'll catch up when it all goes south." ~ Stormallthetime
"This happened to a friend of mine at University. She was 18, was part of my friend group, and literally lived in our room. Anyway, there were some older uni students who ran the hostel we stayed in and the guy who lived in our block would hang out with us quite a bit."
"It turns out he was only hanging out with us because he was interested in her. They ended up going on a few dates, which we thought was 'cute' because he seemed like a nice and funny guy, but then we never really saw her after that. The last thing I remember her telling me is that, he had written a list of 20 rules for their relationship, one of which stated that they must spend at least 2 hours of quality time together everyday."
"Apparently they are still together, but I still feel like we lost a good friend and that he robbed her of just living a full life. He was in his mid 20s and was also her first proper bf… Maybe she's perfectly happy? But if I had a bf for a few weeks that wrote rules for our relationship, it would definitely not be a relationship!" ~ Wooowaaat
Liar
"My ex called herself a pathological liar and told me she would never lie to me, and cried to me multiple times over the phone begging me not to leave when i told her to chill out and I'm not going anywhere. 'I was a bit naive since she had never really hurt me at that point."' ~ KimJongUf_
The Boss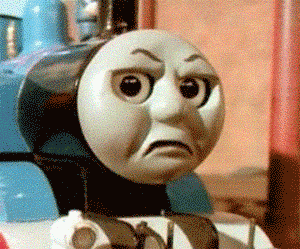 Not Funny No GIF
Giphy
"When one person always determines when time can be spent together. If it feels like you're always the one compromising to find time together walk away it's not going to go well." ~ AudienceNervous1665
There is a difference between suggestion and control. Learn it. Fast.
Trivial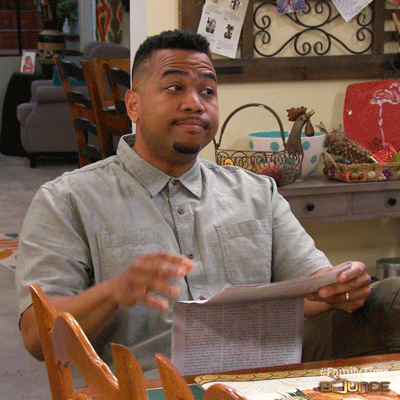 Go Away GIF by Bounce
Giphy
"Dismissing your feelings as trivial. A person who actually cares about you would consider your feelings about things as well, or at least attempt to understand." ~ Affectionate-Feed538
"forgetting"
"Always having strange reasons to not want to see you, "forgetting" your plans, being defensive or bit of a stand-off."
"Edit: I've seen a few people suggest and tell stories about memory issues or responsibilities that demanded full-time attention, and I just wanted to clarify that the case with my ex doesn't relate to any of these. My ex simply didn't have respect for my time or feelings and was just using me for sex when she was bored." ~ Cyanide_Revolver
Suggestions...
"When everything revolves around what they want to do. Their job, their social life, hobbies, where they want to live, go out to, go on holiday to, until you get to the point where you don't even know what you want to do anymore. It starts small, but builds quickly and you might not realise until it's too late."
"When you make suggestions or organise things it's usually met with negative comments, or the other person acting like a spoilt brat because it's not good enough, never good enough, so you just don't bother anymore." ~ MadamTheadoramoon
Besties
"Trying to take over your best friend (visiting them without you, confiding in them, telling them one sided stuff about your relationship). They are making sure you don't have a support system." ~ trs58
"My ex did this with my mother. Texted and messaged her, suddenly had the same hobbies as her so they hung out sometimes. I told him I didn't like it and he made it seem like she was the one saying hello all the time and inviting him to go fishing or whatever."
"It's hardly noticeable on its own but it is one of the things I can now identify as unsettling when I look back and see it in the context of everything that was going on. Like I swear he was trying to get me pregnant while I was between jobs and to get me to move to his hometown where I knew no one." ~ gagrushenka
Common Themes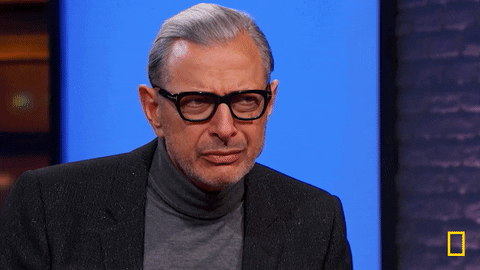 Tell Me More Jeff Goldblum GIF by National Geographic Channel
Giphy
"If they keep complaining about multiple exes. In those situations, they are the common factor." ~ TheVantal
Walking away can be difficult. But it can also be the smartest thing you ever do.
Want to "know" more?
Sign up for the Knowable newsletter here.

Never miss another big, odd, funny or heartbreaking moment again.
Keep reading...
Show less
Not everybody is your cup of tea. If you've lived in the world, you likely know this. You'll meet at least one person a day that you know you are unlikely to ever want to spend time with in real life.
Unfortunately not everybody that you're going to encounter is going to be on the same wavelength about you as you are about them. And you will have to set your boundaries and learn how to do that while being kind.
Redditor yakunii-kun asked:
How do you kindly reject someone without making them hate you?
Here were some of those answers.
Rejection Can Be Sour
"Don't be rude and be honest, if they hate you for that, that is all coming from them and not you."
"That said, feeling rejected can sour an existing good relationship. It can be hard for people to accept that a certain balance in the relationship is now gone, probably because it is."
"In those cases, you just have to take it on the chin and move on. Sometimes some time apart can really make a big difference and you can pick up again later."-zazzlekdazzle
Simple And Short
"Just 'No, I'm not interested in you like that.' 'I'm flattered, but no thank you.' Or just no."
"No skirting around it, no letting them down 'easy..' just no. Don't give them any chance to twist it into a slim chance instead of zero! People can do so many logic loop-de-loops in their head it's crazy. Especially with their ego attached to it."
"If they don't take that no for an answer, trust me and don't 'stay friends.' They will keep it up! Plus it's not respectful. Nobody that truly cares about you would hate you over not wanting to date them."-ilikedit227
Be Really Truthful
"Wow lots of people giving bad advice. Don't tell them something like 'I don't want to be in a relationship' unless you actually mean that."
"Because when you DO decide to start dating someone they will resent you both for leaving open a possibility and for effectively lying."
"I've been on that end of things and it hurts a lot more when you hear that and a week later they start dating someone else. It's way better just to say you like someone as a friend but you just don't have any romantic attraction to them. Be unequivocal."-Altiloquent
The piece here that is the hardest is kindly rejecting someone, and the ability to keep composure.
Directness Does Favors
"Being kind and direct, but also respecting the person enough to have a chat about it, regardless of whether you intend on continuing the relationship or not."
"There was a girl who I was head over heels in love with when I was 20, and she took time off her day to sit down with me and hear me out and then share her view."
"Of course, I was a wreck for a long time as I really wanted to be with her, but when I think back to it now, I only feel gratitude for her, for doing the right thing and doing it with such grace and sensitivity."
"It really impacts your life after the act, and I have great respect for anyone who acts from this understanding."-greginthesummer
Controlling Is Impossible
"You can't. Either they're the type who will hate you or they aren't and nothing you can do can change how they'll respond. This has a lot to do with why people cheat in some cases."
"People say 'just break up with them before seeing someone else' like that will make a difference, but some people are never going to accept an ending to a relationship and you'll usually know if you're dating that type."
"If telling a person that you want to end the relationship will get them to act like you cheated on them, what's the point? You'll never convince them you weren't being unfaithful even if you have proof that you never saw the next person you dated until after the first relationship was over."-MarkHirsbrunner
It Always Goes Different
"Lol, in my experience, this varies from person to person. I used the same line on two guys (I really like you and I definitely see us as friends if that's something you'd want, but I don't have romantic feelings for you)."
"One of them yelled at me and said I didn't know what I was talking about and that I had been leading him on. The other one was like 'Okay, that's fair. I really like you though and I could always use more friends.'"
"I was invited to his wedding a couple years later. I think that as long as you're kind about it there is a limit to how much you can influence how other people react."
"Because they're hearing the message with the filter of all of their combined life experiences, and that's not always something we can account for unless we know them extremely well."-quirkyhermit
It Really Is Case By Case
"If you're kind, that's enough. If they still hate you, not your fault. That side of the equation is beyond your control, and they may or may not be reacting to you, so much as they are to their own inner… whatever."
"Chalk it up to their own projections, self-delusions, obsession with whatever they thought would happen."
"You never can tell with some people."-OCYRThisMeansWar
The truth is, rejection never feels good. But the betrayal of rejection after a long time--that's much, much worse.

A Reason For The Season
"Never rejected anyone but I've been rejected a few times and I'm just gonna say that it hurts a lot less when we're given a reason."
"It doesn't need to be good and it could be complete bullsh*t but it's better than nothing because then we're just stuck trying to figure out what we did wrong."-anonymous32434
The Strangest Superstitions People Actually Observe | George Takei's Oh Myyy
The world can be a superstitious place. If you've ever knocked on wood or thrown salt over your shoulder then you've run into one or two throughout your life...
Make Sure They Are Worthy, But Clear
"Yeah I think this will have the opposite effect. You need to be straight with people while still remaining kind and gentle."
"Telling them they are special to you and how lucky you would be to have those feelings for them will likely lead to them working extra hard to win you over."
"You gotta spell it out directly. 'You are a wonderful person and a good friend but unfortunately I don't have romantic feelings for you,' something like that."-smorkoid
Everyone agrees-kindness comes from direct communication with gentle, soft edges.
It's impossible to keep everybody fully happy and spare everybody's feelings, but as long as you are clear on your own intentions, other people will trust them, too.
Want to "know" more?
Sign up for the Knowable newsletter here.

Never miss another big, odd, funny or heartbreaking moment again.
Keep reading...
Show less
Weddings, as lovely as they are, can be one of the most stressful events of a person's—or a couple's—life. Every detail matters, and every detail is poured over delicately. One of the most *detailed* and fought about aspects is often the guest list. There can be bloodshed over it. And that's even before the newlyweds […]
More