In this day and age it can be difficult to flirt. Let's just talk truth. Everyone is trying to navigate a new normal where we try to let someone know... "Hey! I think you're cute!" Without getting the cops called. It can be done. There is a misconception running around that women don't like to be flirted with. That is untrue. Flirting and being a creepy disaster are two different things. Here... let's discuss...

Redditor u/hungary70 wanted to hear from the ladies out there about when they've some cute come ons by asking... Girls of Reddit, what was the best flirting technique someone did to you?
All my ladies will tell you... "Just be respectful!" How hard is that? Don't be handsy, and be able to read the room. And most of all? NO. Is no! It's literally that easy. Everybody likes to flirt. Flirting is fun. Let's see how...
The Tub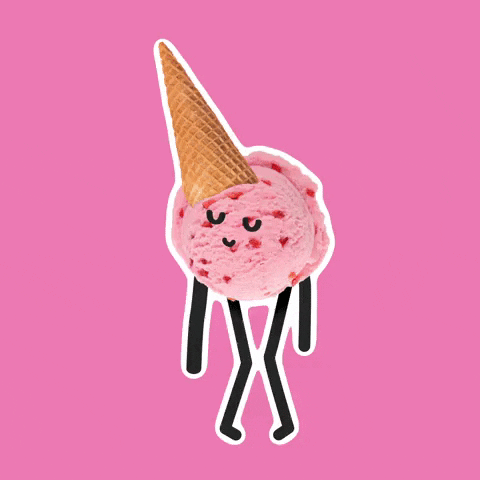 Happy Ice Cream GIF by GIPHY Studios Originals
Giphy
He brought me a huge tub of my favorite ice cream flavor after hearing that I was having a bad day.
Kombat
When I was 10 I received a love letter from a boy. It contained a flower inside, and at the bottom of the letter he wrote some cheat codes for Mortal Kombat for me. He knew I was always playing that game on my Sega.
13 Years In
I'm British, and I came over to the States on a temporary work visa, to do "one" ski season with Vail Resorts. I was bartending at an on mountain restaurant, and a couple of snowboarders come in and start talking to me. It came up that I was only there for the season, then one of them says "I'll marry you so you can stay... but we have to go on a date first".
... we just celebrated our 13 year anniversary, and I'm still in Colorado.
Rotted Fruit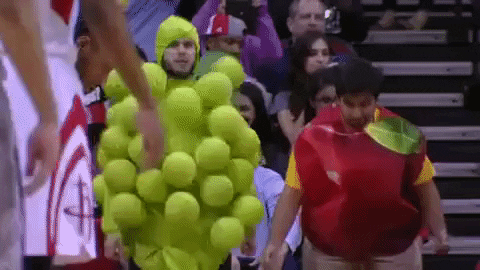 fruit of the loom GIF by NBA
Giphy
"Hey do you want to help me throw fruit at my friends?" - 16 year old boy at summer camp, holding a bunch of oranges, who wanted to meet me. I was also 16 at the time.
Years Later...
The third time we hung out I went to his house. We were both in grad school and were talking in his room but I was exhausted from school and my 2 jobs. I was sitting on his bed and fell asleep. When I woke up he had put a blanket on me and was playing beautifully on the piano. I was so embarrassed cause I had drooled all over his pillow and surprised that he was so kind about the drool and not creepy about me being passed out on his bed.
We've been married for almost 4 years now and been together 8.
Bonus fun fact, his brother didn't believe I existed and accused him of making it up till I met him a year later. I was his first real girlfriend at like 25.
Oh I am feeling butterflies. I thought love was dead. So far, I've been given hope. Love can be born with trust. Tell me more...
Thanks to the Migraine
I was in Chicago on business, got a horrible migraine, and had to cancel a meeting with a man I had met with (for work) the day before. I get really bad migraines, really, really bad. After it was over I had to get a bit of food and something to drink, but it was very late and there was no way I would survive any kind of car/cab ride.
He was the only person I knew in town, so I sent him a text to see if he knew of anything in my area that would be safe/open that late within walking distance. He drove 30 min across town in the middle of the night to walk me to a 24hr restaurant and buy me dinner. I've been with him for 11 years now.
the corny...
Was riding home with the friends group back in 2008. We stopped to drop off the one guy, and I got out to stretch. I mentioned that the stars were so much more visible up there in the mountains and he said, "Yeah, they're really pretty. Wish I had someone to watch em with."
I'm a sucker for corny guys. We got married the next year and are celebrating 12 years this June.
Happy Halloween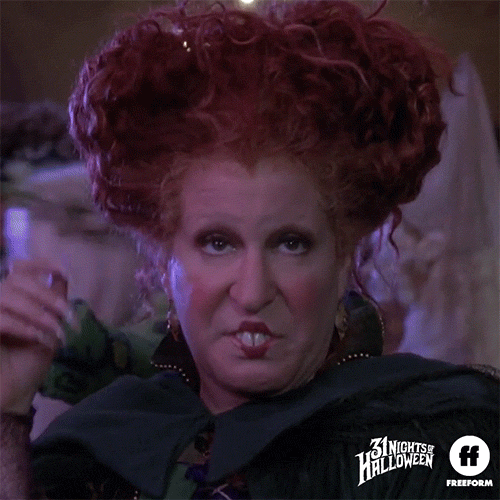 Hocus Pocus Wtf GIF by Freeform
Giphy
We met at a Halloween house party and when I was going to leave he walked me to the room with all the coats which also happened to be a kids room and he asked me "what color crayon would you like to write your phone number with?" I married him. Celebrated 20 years.
The First
My first boyfriend came into the store where I was working and just straight up told me he had seen me through the window and needed to run home to clean up/put on something nice so he could come back and ask me on a date. It was super endearing :)
Edit to add: he didn't WATCH me through the window lol, just saw me in passing and wanted to ask me out.
This was well before dating apps where you basically had to ask in person. He was within my age range, nice smile and just had a good energy.
Also his secondary flirting technique worked just as well, he brought me a book on our second date because I had mentioned in passing that I loved to read :) he was good at making me feel heard.
Silence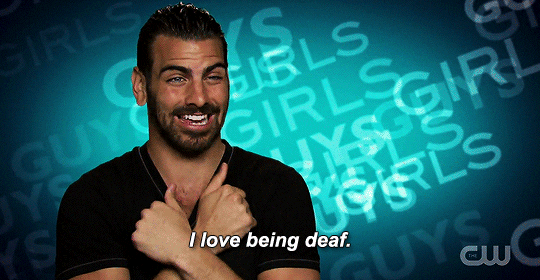 deaf sign language GIF
Giphy
Not me but my mum. My mum and dad were set up by a friend of theirs.
My mum is completely deaf, upon being told this before he met her my dad went out and learnt as much sign language as he could before he met her.... my mum doesn't know sign language... adorable and hilarious.
Women are so much better at this. And there is a lot to learn in this thread. I hope y'all gents took some notes. Willing gestures speak far more volumes than money, attitude or status. If you like then put a ring on it!
Want to "know" more? Never miss another big, odd, funny, or heartbreaking moment again. Sign up for the Knowable newsletter here.

Keep reading...
Show less
Some of our possessions are no-brainer, have to have them, best things in the universe. Others are total beaters, through and through liabilities, that should have been trashed years ago.
But what about those possessions that fall right in between?
These are the things we love as much as we hate. Like some people or places in our lives, these objects and us have a love/hate relationship--and, surprisingly, almost as much baggage as the human version includes.
Some Redditors sat down and shared their best examples of these kinds of possessions.
lliorca336 asked, "What do you have a love / hate relationship with?"
Some set their sights on the elephant in the room. They described their excitement as well as all the issues that come with the expansive, unbelievably powerful internet.
The Whole Dang Thing 
"The internet." -- LM1120
"Yup. On one side, it can really help people who feel alone. However, it can also breed toxicity." -- RHCube
"Back down it was as simple as don't use it but thats not really possible anymore" -- Derpsterio29

Even More Whole 
"Technology in general."
"On the one hand, it's nice that I was able to deposit a check just now while sitting down on my bedroom. On the other, screw anyone who has the audacity to call me and greet me with a robot."
Horrifyingly Convenient
"I have it with none other than 'Google.' "
"I hate it when Google tracks my every move. I even feel scared sometimes. Like just the other day, I was watching 'Padmavat' on Amazon Prime. It wasn't even my account, but my husband's. We had to stop in the middle due to something."
"And as soon as I opened my Gmail next, the very first email on the top was a 'Spam' email asking me if I missed out on watching 'Padmawat?' Really Scary!"
"And then, I love it when it takes me down the memory lane. Like just today, my Google Photos app asked me if I would like to see where I was on this day in 2010? I thought why not. Turns out, I was at my friend's wedding. Which reminded me, 'Oh! It's her anniversary today!' "
"I simply sent one of her gorgeous pics wishing her happy anniversary. We had a long chat, after which I sent over all of the pics from that day. She was really happy to re-visit them and tagged them as the best anniversary gift!"
-- toxasagt
Others chose to discuss those necessities of day-to-day life that they've actually come to love completing over and over.
But that doesn't mean they don't get annoying all the time too.
Procrastinating 
"Showers."
"That weird thing where I'll waste time before entering the shower because it feels like such a chore that takes a long time, I'm gonna need 5 h to dry my hair afterwards etc., but then when I'm in the shower i never wanna get out."
-- Victoria749
Cruising, Until Your Not 
"Driving is my biggest love/ hate relationship. I absolutely love the feel of driving when there's a small amount/ no traffic and the feel of being able to go wherever you want in your country is so freeing. Start/stop traffic, car maintenance costs, insurance, monthly payments, terrible roads, the possibility of an accident, driving through new places without clear signage etc..."
"Man, driving at its best is one of my favourite things in life but at its worst I wonder why I ever got my license and look toward busses with jealousy."
-- LTPfiredemon
It Will Never End 
"Cooking. I hate the necessity of having to prepare food and the process itself, but I usually like the result, and if I cook for other people, I get many compliments for how it's good."
"You know, when I hate to do that, then at least it gotta be tasty."
-- Ziriath
Others spoke about the luxuries in life. It almost feels absurd to complain about such wonderful, unnecessary possessions.
And yet, they are luxuries with a slight catch.
The Nut Barrier 
"Chocolate."
"Probably my biggest trigger to ruin my diet. Doesn't even have to be good chocolate. Doesn't even have to be mediocre chocolate (by American standards). I'm talking about, like Palmer's Double Crisp super-cheap, probably-not-even-actually-chocolate Chocolate."
"My only saving grace is that I'm allergic to peanuts, and a lot of the really really cheap chocolate has peanuts/peanut butter in it, so it's no longer a temptation."
More and More 
"Having a home gym:"
"Love: Not having to go far and not having to deal with other ppl and their bs."
"Hate: Everything you want is much more expensive than you expect... and you keep wanting more"
Another Take on Tech
"Modern technology. For every way it makes our lives easier, there's at least five ways it makes things harder."
"But overall, it's generally worth it... if you can get the stuff to finally work, which might take you all day."
-- Arekai4098
So the next time you find yourself out of wits in frustration, only to come back to that same object or task the very next day, don't feel so alone.
Everyone out here is emotionally confused about their inanimate objects and abstract concepts.
Want to "know" more? Never miss another big, odd, funny, or heartbreaking moment again. Sign up for the Knowable newsletter here.
Keep reading...
Show less
It isn't always the case, but for many couples who go on to become married partners, there was a moment when it became clear and obvious that the other was their soulmate.
Like a lightning bolt out of a clear sky, the realization strikes and the truth feels inarguable: that person is who you want to spend your life with.
And while the epiphany is common, the specific circumstances around it are as various as the many couples who experience it.
Some Redditors shared their versions of that story.
Necochan asked, "Married people of Reddit, what was the moment that made you go, 'this is definitely the person I am going to spend the rest of my life with?' "
For some people, the moment came when they observed their partner demonstrate an act of service.
There was something about the way they couldn't help but act, that their whole essence seemed to become obvious--and something their partner never wanted to let go of.
A Gentle Soul 
"We were out swimming at the lake, and there was a ladybug in the water. He carefully picked it up and let it sit on his shoulder until it was dry enough to fly away."
"I've never met anyone who was so gentle with animals - his dog, my parents' diabetic cat who needed shots, friends' cats and dogs."
Shameless 
"We had fish at a restaurant for dinner. Didn't sit well with me and by the time we were back at his apartment my stomach and bowels were raging."
"I was so embarrassed that I was spending half the evening in his bathroom so he told me about the time he accidentally sh** himself at a 7-11. Keeper."
Supreme Kindness 
"My then-boyfriend and I had taken my wheelchair bound brother to dinner and a movie. When we got home I went to use the bathroom before going through the routine of getting my brother changed, meds, and into bed."
"I came out of the bathroom to him getting my brother out of the chair and onto the bed to change, all the while hilarious 'messing up' to make my brother laugh hysterically. I came right in to help but boyfriend shooed me away to do it all himself."
"It took triple the time but they were both in stitches, turning a usually admittedly mundane routine into a ton of fun. We'll have been married eleven years on the 22nd of this month."
Just a Look
"I had appendicitis. I had just come round from surgery and my mum, dad and now husband were there. We had been friends for years and had just started seeing each other. Both still very worried in case it went wrong."
"Well I was still groggy from the anaesthetic, but it was a womens only ward so they couldn't stay. But I didn't want him to leave. I was so afraid. No idea why, maybe the drugs idk. The look on his face as they led him out broke my heart."
"That's when I knew that man would always be there for me. I mouthed 'I love you' for the first time as he walked away. Been together 7 years now and married for 4. I love that man."
-- Daylar17
Other people experienced the epiphany when an interpersonal interaction took on a whole new weight, and they realized this was the person they wanted to always be with.
Time Passing Invisibly 
"When our first phone call lasted over 8 hours. We both had so much to share with one another."
"I flew out to see him within a month. I quit my job of 11 years and moved to his city the following month. We have been together almost 9 years now, and he's still my favorite person to talk to."
When Even the Bad is Good 
"We were at a low moment. Lots of bickering and stupid fights. I was still making her lunch every morning before she went to grad school, but it was a rough time in our relationship."
"And then I realized I never wanted to be fighting with anyone else. I wanted to work through our problems and spend my life with her. So we did, we've got two kids, and life is really good."
"All relationships have crisis moments. Find someone worth getting through those moments."
-- LiverFox
Another Side of Her 
"My wife is a 'strong independent woman who don't need no man' Which I personally love how she wants to do and think for herself. But this also means she has lots of walls and won't let anyone in and always has to be a badass at all times."
"But in private I can make her blush and smile at will. It's a side of her nobody knows about but me, and I love it."
The Only Place 
"My then-girlfriend and I were sitting on the couch one evening just talking. I don't even remember what we were talking about, probably something stupid, but I was struck by the sudden realization that there was no place I'd rather be."
"Just being with her, talking about serious topics or nothing at all, is perfect, and there's no place I'd rather be than with her."
Others, however, pushed back on the prompt.
They explained that, for them, there was no single moment. Rather, there was a slow build until they knew they were with the perfect person.
Everything Enriched 
"I realized I had found my person when I started noticing changes in myself. I was more confident, happy, relaxed, and so on." -- Mamacourtney
"My boyfriend has chronic health problems and thus has a lot of bad mood moments in relation. But other than that? He's constantly happy, smiling, confident, and it makes me happy knowing that I've given him an environment that keeps his constant emotion happiness, with his health sprinkling in the rain cloud moods." -- Tomoyo_in_Transwise
A Partner, In Every Sense of the Word 
"I hear this question a lot, and I never have an answer. Because I think one day you just come to the realization that living any part of your life without them would be awful."
"I got married not because I was madly in love but because I wanted her to experience all of life's highs and lows with me. I wanted to watch her succeed and grow as a person. I don't believe in soul mates, but I do believe in making a relationship work because it brings you joy."
For all you single people hankering for this feeling, trust that one day it will come your way. And for all those who have such a moment in their own biography, maybe today's a good day to reminisce about it with your partner.
Want to "know" more? Never miss another big, odd, funny, or heartbreaking moment again. Sign up for the Knowable newsletter here.
Keep reading...
Show less
It's often said that first impressions are everything. When we all come face to face for the very first time, what one can gleam says all we'll ever need to know about another's intentions. But in actuality first impressions can be tricky. There is a lot to learn about a person over time. And when eyes are first locked, we're strangers, and you never know what is happening in a stranger's life. Food for thought, or, first impressions are spot on.
Redditor
u/sideacc64642
wanted marrieds out there to share some love details about their beginnings by asking...
Married people of reddit, what was your first impression of your spouse?
How much can really be told when eyes meet from across a room? That is the question. I will say that I've been pretty spot on from what I was able to immediately deduce from my past paramours. Most of them were who I thought they would be, and, for the most part, that was a good thing, until it wasn't. Let's see who can relate...
Ouch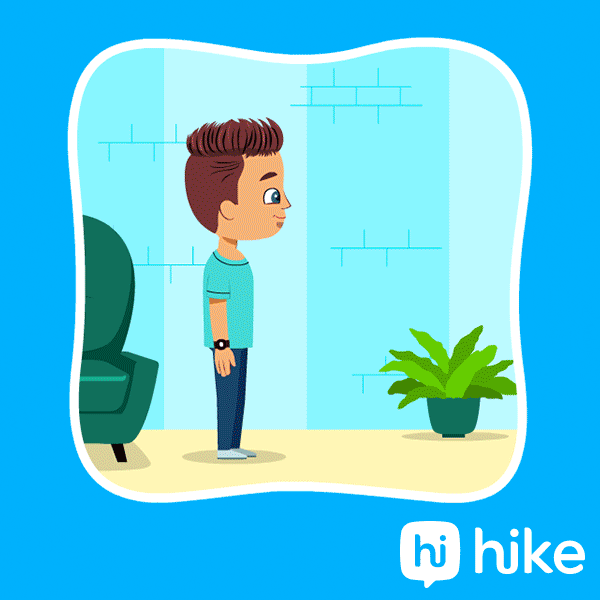 Romance Love GIF by Hike Sticker Chat
Giphy
"I just know this guy is going to be a GIANT pain in the butt."
We were coworkers. I was right.
Say Cheese
We found each other on Tindr (yes, I'm aware we were using it wrong). I ran into him on the way to the restaurant we were supposed to meet at and the first thing I thought was "Wow, he looks so much better than his profile pics. Thank God he can't use a camera well or else he'd probably be snatched up already".
Hooked
"Wow, that guy is cute and quiet. He's so mysterious! I have to talk to him!". My husband and I met working in a bookstore. I asked him if he ever talked, he looked me in the eye, nodded, then walked away. I was hooked! We had lunch at the same time about a week later, so I asked him if he wanted to get lunch together. We started talking about elementary school and discovered we went to school together from 3rd grade until sophomore year in high school, although we didn't know each other. It's a small world!
The Eyes have It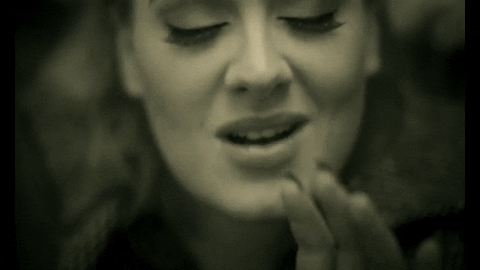 GIF by Vulture.com
Giphy
She has beautiful eyes and she was so pretty (still very much so).
I was so nervous, I went to bathroom and gave myself double finger guns and said don't screw this up. Still married 5 years!
Edit: thank you for the award!! Also, we met on tinder and yes she looked like her picture.
That Guy
"Oh hey, It's that guy I met in the cafeteria. He seems smart. I'll sit by him so I can cheat on tests." We started to become good friends so I felt guilty and ended up telling him. From then on out, he made sure to not flip to the next page or turn his test in until I was done copying. :,)
It was a required health class & not at all relevant to our majors. I had a hard time with those tests for whatever reason and he aced them with no effort... So he didn't mind.
I drew him funny pictures and comics as thanks and we hit it off from there. :)
Now see there, love does still exist in this cruel, cold, mad world. Not only must we open our eyes, but also our hearts and minds. (I should write for a lesser version of Hallmark. No?) If only we were aware of the impressions we're making ourselves. I also forget, people are watching.
"Hairy" Situation
The very first impression was pleasantly surprised.
For context, it was my first day at my first (student) job, and my boss was showing me around and introducing me to everyone by going to all office rooms, one after the other.
My now-husband was in the very last room, and I was "warned" that that team was a bit "special", mainly because of their very direct and sometimes weird/harsh sense of humor. What surprised me was his hair color, as my now husband was the only one in this department of ~50 people with brightly colored hair.
So while I didn't get to talk to him much that day, I remembered him for his hair color alone. It took us a few more weeks getting into contact and to eventually start dating, last weekend was our ten year anniversary (and third wedding anniversary), and he still rocks his brightly colored hair.
Not so Scary
I thought he was an ex-convict. He's super muscular, tattoos covering every inch of his body; all around just a very threatening looking guy. He came up to me and told me "I think you're adorable. Can I have your number?" I was petrified because I have never dated or attracted anyone of this type. But he charmed me. Turns out he's a huge softy with a goofy personality. He cracks up at the smallest things, he loves sweets like a little kid, getting tucked in at night and is scared of the dark. I love him to bits!
A Lasting Impression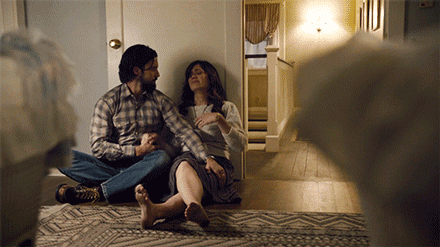 mandy moore love GIF by This Is Us
Giphy
"OMG she's beautiful when she's annoyed" Good for me, cause I annoy her a lot. 9 years in and I can't imagine annoying anyone else.
Coming Back
I was a bartender and he was one of the first to get a drink from me that day. So I didn't think much, I was still trying to screw my head on and jump into the shift. He kept coming back tho, not always to get a drink sometimes just to stand near my bar while I made drinks. His friend brought him there for his birthday, yet he spent most of his time with me. Once I noticed him, I thought he was a lovable dork. I needed to a have a conversation with him where I could be myself and not in working mode.
Same Mindset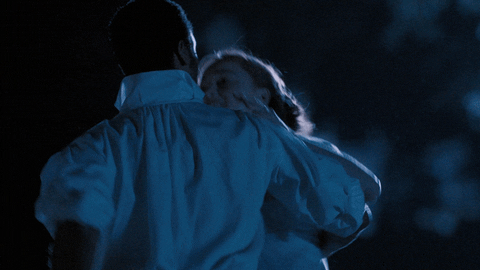 Lovers Kiss GIF by NETFLIX
Giphy
I thought he was so cool. We had talked online for a few days but it wasn't until I saw him walking towards me when we met for our first date that I realized he was way out of my league. Luckily he thought the same thing about me.
So from now I''m going to enter every room with my eyes forward and bulging. I want to put forth a grounded presence and also I want to survey for connection. Hopefully I can add to this thread years from now after an anniversary. In a good way.,
Want to "know" more? Never miss another big, odd, funny, or heartbreaking moment again. Sign up for the Knowable newsletter here.

Keep reading...
Show less
Love hurts. That is a sad fact. As much as love is a splendid thing, it also can be a painful knife in the heart. And one of the most relatable pains is that of unrequited love. When you yearn for another and one, they have no idea or two... they're just not that into you. That can be a heavy burden to carry. Having a crush is not often a fun secret to harbor. The best way to work through it, is to expose it, so that you can see what happens. Talk about good drama...
Redditor
u/seculargoddess
wanted everyone to discuss the times we all had to accept when we knew, a certain love had to be left behind by asking...
What helped you get over a crush you had for years?
I've lost count of the amount of crushes I've had. I'm definitely in double digits and I've exposed at least ninety percent of them. And ninety percent of them... went absolutely nowhere fast. Alas. I will say that a large portion of the outcomes stung my heart a bit, but in hindsight... Lord did I dodge some mighty lethal bullets. Who can relate?
Across the Quad...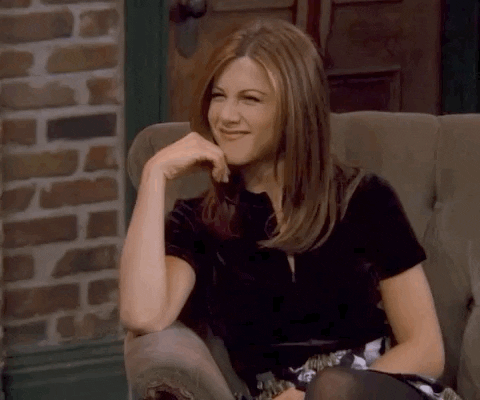 Season 3 Hello GIF by Friends
Giphy
One day I saw her across the quad. I waved and she stopped walking and just stood there. I walked towards her and realised that she wasn't walking towards me. Then I realised she'd never walked towards me, never sought me out, never put effort into our friendship, let alone anything else our relationship might develop into. It took a bit to process, but that was the moment that helped me break free.
The Idea...
Well, for me, I kept telling myself that I did not fall in love with her, but with the idea of her. I had always imagined a future with her... I wouldn't bore you with the details, but yeah in those imaginations she seemed to be so excited about my presence, I mean she was in real life too (she's a pretty good friend of mine), but in those dreams, a little more, I guess? But anyway the fabricated and real girl were almost pole opposites in nature. So I kept telling myself for three years that the girl I actually had a crush on never existed.
I liked the girl in my imagination, and there, she liked me back too; it wasn't the case with the real one. So that's what helped me move on from her. She's still my friend, maybe we're not as close as we were before, maybe its for the best. I still sometimes get slight feelings for her, but I'm sure it will wear out with time.
Shine On...
Ohh here's my time to shine...
So I got into this girl in middle school. I've had a mad crush on her for five, long freaking years. The reason why I didn't confess was that I was the rejected kid, zero friends and a weirdo and she on the other hand was popular, smart and intelligent. So I always admired her from the sidelines, under the radar and she was completely unknown of my existence. In High school I made a few friends, who told me to stop being a wimp and confess.
So I walked up to her one day in recess and confessed. She made a disgusted face and said that no way in hell she'd be with me and she was in a relationship anyways. I walked away disappointed in myself and feeling real down. Then a few minutes later her boyfriend came up to me, he said that he was listening from a distance and said he had chewed her out for her reaction. I know that I shouldn't have taken her seriously but I actually felt low for a month.
This guy approached me every day, asked how I was doing. Later on we made best friends. Later on the girl dumped him and he told me all that was wrong about her and how she was a complete jerk and I had dodged a bullet.
This guy helped me a lot in recovering from that blow and he's the reason why I'm actually making more friends
Note: this happened a year ago
Tl;dr : Girl humiliated me for confessing, but her boyfriend made best friends with me and helped me recover.
Samies....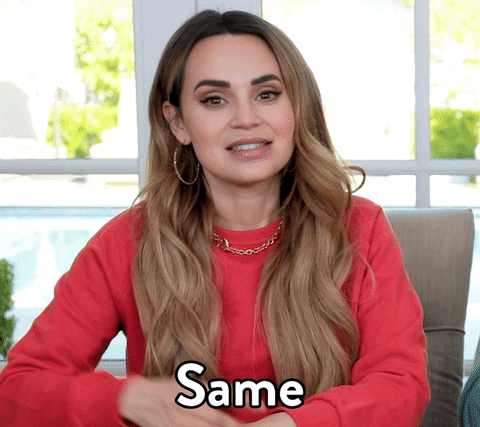 Yep Reaction GIF by Rosanna Pansino
Giphy
Our interests were too similar. I liked girls, so did she.
10 Years In
I had a crush on some guy for about 10 years. I finally decided to text him after he and his longterm gf broke up (I waited over a year). He did not seem uninterested, but it was so hard to get the conversation going. It felt like I was talking to a 13 year old boy who was only interested in motorcycles and breaking every rule on earth to look cool.
One evening he asked me if I wanted to meet up in town (we were both out with friends, precovid). He then proceeded to ask me if I was going to "perform oral sex on him.") I never responded.
See there... the Lord does work in mysterious ways. All that time spent pondering what if, when we should be saying... no thank you. And a few of those, like many of us, always end up better as friends, you just need to remove the love googles. They make your vision blurry. Let's continue...
It's Time...
A lot of time. A lot of crying and a lot of time spent on my own.
It's time. I thought I would never get over someone (we had a very odd relationship). But as time went on, I worked on myself. And now I'm with someone who was the best of all that other person, plus a lot more. Without all the negatives. Now I don't feel anything for the old relationship, but I check in and say hi as a friend here and there.
It just takes time. Can take years. It's like getting past an addiction.
6 Feet back... 
Keep distance and get some hobbies.
Definitely distance. I used to see him everyday at work and hang out after work. Then I got a new job, we didn't catch up after work so much. And the crush fell away.
Also everyone at work used to joke about us being a couple and how he was in love with me. I wonder if I leaned in to that thinking? And built the crush? Like would I have thought about him in "that way" if no one had put the idea in my head he was obviously in love with me?
All Night Long...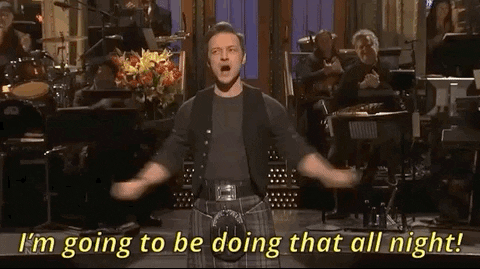 james mcavoy im going to be doing that all night GIF by Saturday Night Live
Giphy
He rejected me and I sat up all night crying and eventually realized that the last 4 years I'd had a crush on him I had pretty much just looked at all the positive interactions and filled in the rest of the time by projecting a personality onto him.
No
I asked her out. She said no. Ended up becoming friends. Still don't recall how or when exactly i got over her, i guess hanging out with her over the years made me realize that being friends is better than being together. She's a wonderful friend, though she still made fun of me for asking her out that time.
Facts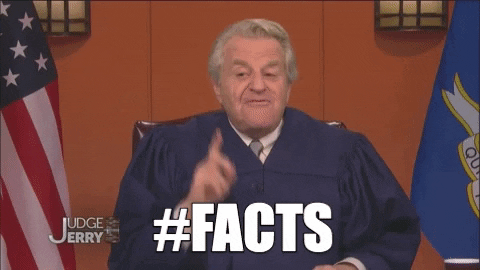 Facts GIF by Judge Jerry
Giphy
The fact that I just stopped initiating the conversation and that was the last time we talked.
It's going to be what it is. Don't sit on it for too long. One of the worst feelings is a missed opportunity. If they're meant to stay in your life after the reveal, they will. If not... ciao bella.
Want to "know" more? Never miss another big, odd, funny, or heartbreaking moment again. Sign up for the Knowable newsletter here.

Keep reading...
Show less