For the most part, survival tips have been taught to us from a young age. We know to call 911 if there's an emergency and to put pressure on a bleeding wound. Boy Scouts know to be always prepared. Hikers know to conserve water, campers know how to build a fire, and anyone who spends a great deal of time outdoors knows how to locate shelter.
However, those skills are pretty basic. If you get into real trouble, you'll need more specific survival skills in order to get yourself out of trouble.
Some people can give you survival tips that can mean the difference between life and death. Others may give you tips that seem to make sense, but will probably only lead to death. It can be a great skill to learn the difference.
That's probably the thought process that led Redditor scarredforlife164 to ask:
"What "survival tips" would probably get you killed?"
Not All Meat Is Safe To Eat
"Saw this on a survival show:
"If you find a dead animal and it's fairly fresh (flies haven't set in) its relatively safe to eat because a. It's fresh b. Nothing has had a chance to spread disease to it by eating."
"Problem is that if you can't see a visible reason for death, it's probably disease that killed the damn thing and you're about to eat it."
"A girl on Naked and Afraid 40 days quoted the survivalist that said this shortly after finding a bird on the ground of the jungle she was in. The bird was fresh, still warm, flexible etc, just dead."
"She ended up contracting avian tuberculosis, which is apparently really hard to do if you're not a bird"
– Apprehensive_Oven924
"This is why my parents always told me to not even touch dead animals (exemption: our pets, but we knew why they died). I can't believe that anyone would just eat some random dead animal."
– Nico_MyTrueSelf
The Shock Won't Save You
"Had a coworker try and tell me once the best way to disarm a guy pointing a handgun at your face was to quickly slap his hand holding the pistol because it would "shock him into dropping it". I've never tested the theory but I'm willing to bet any shock would just as likely cause that trigger finger to clench as well."
– ArchaeoFox
The Importance of Water
"Conserving all of your water. If you're thirsty, drink!"
– getyourcheftogether
"Not drinking your water when lost and thirsty because you're almost out of water. There are lots of people found with water left who were fully dehydrated but to scared to run out of water"
– Logitoh
Don't Let Him Catch Up To You!
"run in a zig zag away from crocodiles, it just tires you out"
– No_Government_3604
Never Arm You Opponent
"Throwing knives were a thing when I was in the Army. If you have a knife and your opponent does not, don't give it to him or her."
–Grillparzer47
"The enemy cannot push a button...if you disable his hand."
– hardspank916
Report It Right Away
"that you have to wait a certain amount of time before reporting someone missing. no, the second someone is missing, report it"
– karleyh6
No Bear Is One Color
"If its black fight back, if its brown lay down. Brown bears can be black and black bears can be brown"
– random_person4444
Run, Run As Fast As You Can
"Any "learn to fight in a weekend" martial arts tips. Step one: run like a mother f*cker."
– dewayneestes
Don't Drink Cactus Juice
"DO NOT DRINK WATER FROM A CATUS WHEN YOU'RE THIRSTY IN THE DESERT. IT IS PROBABLY GOING TO KILL YOU BEFORE DEHYDRATION DOES."
– Consistent_Leopard77
Tornado Tips
"DO NOT lay in a roadside ditch or hide under a bridge during a tornado."
"There's a good chance the tornado will flip your car on top of you in the ditch."
"Under the bridge will turn into a wind tunnel, accelerating the debris that will rip your body to shreds."
– tyleristheman02
Did you learn something? I certainly didn't know black bears could be brown and brown bears could be black. Of course, I prefer not to need to know anything about bears at all!
Survival tips are certainly important to know. Just make sure whatever tips you get are from a reputable source.
Want to "know" more?
Sign up for the Knowable newsletter here.

Never miss another big, odd, funny or heartbreaking moment again.
Keep reading...
Show less
At one point in time, we've misplaced things that we've considered priceless possessions.

It's hard to imagine how to go on without the lost object–whatever it may be–but over time, it becomes a distant memory and we move on.

That is until we magically find ourselves presented with this opportunity proposed by Redditor mikehotel288, who asked:

"You find yourself in a room with everything you've ever lost in your life. What do you look for first?"
There are necessities people cannot do without.

No More Dry Lips Ever Again
"Gonna be a lot of chapstick in that room."
– camefromxbox

There are things that bring us comfort and are irreplaceable.
Safety Blanket
"My baby blanket. It became tattered over the years—to the point where I couldn't reasonably wash it anymore—so I had to throw it away a little while back."
"I have heavily regretted that decision. I was really attached to it (hence it being in tatters), but I really wish that I kept what was left of it instead of throwing it away. Just knowing that I'd still have it would be a huge comfort to me."
– Uearie
Sentimental Heirloom
"The pendant my dad had made for me with my grandmother's engagement diamond. It was 2 carats. It disappeared from a Las Vegas hotel room 20 years ago. It was hidden deep in a suitcase where it would not have been easy to find. It was just GONE. Cops didn't do anything. Didn't even come to take my statement. Cleaning lady said she thought she saw an elderly man enter my room. The guy I was with was not sympathetic in the least. Entire situation was f**ked. I'm still so upset about it."
– MaritimeDisaster

Lone Shark
"My plastic shark toy I lost when I was 10. Ain't no f'king way it just VANISHED."
– Guilty_As_Charged__

Not everything lost is tangible.
Tick Tock
"The time I wasted."
– shinyfennec
It Holds Value

"My private key with 6 BTC in it."
– Significant_Mirror19
"I didn't lose one, but I'll check my room for yours just in case."
– Smodphan

Finding Purpose
"The reason I walked into the room."
– Lloyd_lyle
Lost Opportunity
"That one girl i spoke to on omegle lol"
– h-amishh

If only we get to reunite with those we've lost.
The Loved Family Member
"My grandpa."
– Splatty_boi_420
Grieving Parent

"My daughter. She'll be in my brother's arms. So I'll find both things I care to look for."
– SeeTheFence
Missing Mom
"My mom. She died of cancer in 2017. She never got to meet my daughter. I miss the hell out of her and wish she was still part of my family's life."
– X-Arkturis-X

The Animals That Come Into Our Lives

"My pets that have passed: especially my horse, Blue. It's been 4 years, but it feels like just yesterday."
– Baciandrio

While many of these scenarios are unlikely, the thread gave people an opportunity to reflect on the things that made a strong impression on their lives.
Sometimes, the memories of the things we've lost–whether they are random objects or sources of love–is all we have.
Want to "know" more?
Sign up for the Knowable newsletter here.

Never miss another big, odd, funny or heartbreaking moment again.
Keep reading...
Show less
Arguing and fighting are basic parts of life. Sad isn't it?
We're humans, we are destined to disagree from time to time.
Or if you look at the state of Congress... it's just the natural order to be in constant battle.
The biggest problem about a fight is no one wants to admit they're wrong.
But inevitably, someone has to cave. And 8 times out of 10, there is a "right" party.
And when you're truly wrong, you know it.
But can you say it? Even for peace?
Redditor mharris1405 wanted to know about the times everyone could just feel they had no other option but to throw in the towel.
They asked:
"What are signs you lost the argument?"
I'm undefeated so I can't share in this conversation, but I'll listen . ;)
Origins
"You realize that your argument was based on a misunderstanding of the original point of concern." ~ Highwired1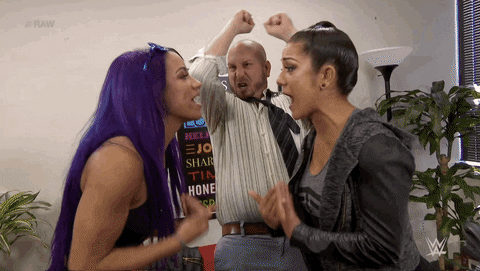 Sasha Banks Reaction GIF by WWE
Giphy
Point of Focus
"You're attacking the person you are arguing with instead of their argument." ~ Weirdguy149
"I was associated with a niche but decently large online gaming group for years and they HATED when people didn't agree with what the general opinion was on anything."
"It always resorted to them trying to destroy the person's image, even when the point of contention was completely non-consequential. It was wild happened to several friends of mine to the point they literally defamed him in a legal sense. Gotta love insecure nerds who can't handle being wrong lmao." ~ RiceKrispieMeat
'How does that make sense?'
"Or when the entire argument stemmed from you not realizing how hostile your tone was. I had an argument like that with my sister a few months ago. I just asked 'How does that make sense?' because I genuinely couldn't understand her thought pattern but because the argument was already a bit heated and my tone made her interpret it as me outright calling everything she was saying bullshit, it just kept going. Had I realized what my voice made things sound like it would've been over pretty damn quickly." ~ ad240pCharlie
The Sky is Green
"Hard to tell. Sometimes people really have lost the argument. Other times it's just the irrationality of internet users that beat you into submission. After all, if 5 people are saying the sky is green. Then it doesn't matter how many times you say its blue, you wont win the argument. Because those people are dumb as f**k. And you cant win against that." ~ JailbaitBarbie
Floored...
"Lying on the floor in a pool of your own liquids." ~ DognamedTurtle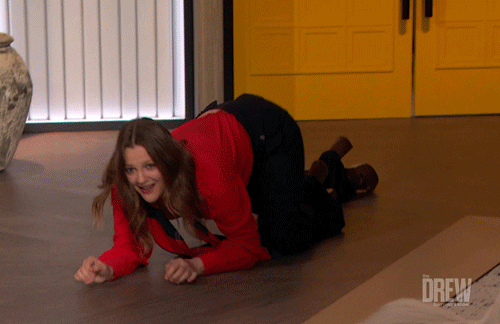 Tired Floor GIF by The Drew Barrymore Show
Giphy
Lying on the floor. Yeah, I've been there. You?
Words matter
"Name throwing." ~ TheRealOgMark
"Ahh reminds me of this one guy that kept on calling me a fatty and replying to me every one of my comments because I said Jojo fans are toxic." ~ Jakeyloransen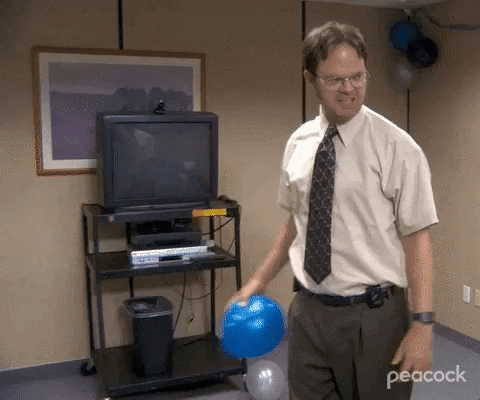 Intimidating Season 4 GIF by The Office
Giphy
Topics
"When they start yelling or trying to include irrelevant things into the conversation. Like no, we were talking about topic A. You trying to bring up topic B, C & D doesn't make me forget about topic A." ~ FlightWolf23949
"It makes it impossible to have an intelligent back and forth with the person. Like no, that's a completely different thing, we're talking about A. Stop changing the subject!" ~ hunybuny9000
GOAL!
"You move the goal posts." ~ spastichabits
"I sometimes do a poor job of describing my point. When I figure that out and make it clearer, that could look like I'm moving the goalposts. But otherwise, sure." ~ twopointsisatrend
"This, and you change the subject slightly. cough insults cough," ~ Fancy_Agent_8542
Life's too Short
"I get involved in the argument in the first place, I'm either just plain wrong but realise it way too late and can't admit because the other guy is being a c**t about it, or I'm right and the other guy won't admit it because he's being a c**t about it. Better to just let c**ts be c**ts life's too short 🤷♂️." ~ Philsredditaccount1
Weak
"You resort to weak comebacks and drag on the original argument rather than actually countering it." ~ VapertoweI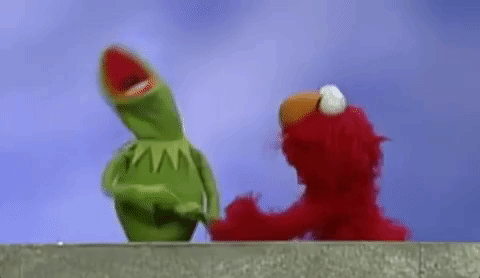 Argue Sesame Street GIF
Giphy
Oh to be mean and witty. Such a gift.
But maybe let's try more truth and kindness going forward.
Want to "know" more?
Sign up for the Knowable newsletter here.
Never miss another big, odd, funny or heartbreaking moment again.

Keep reading...
Show less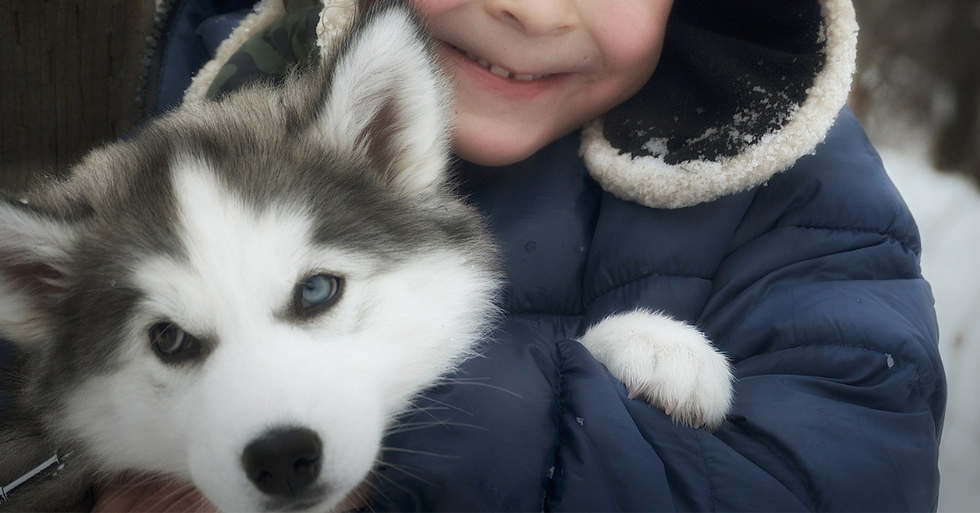 Owning an animal is about more than just feeding it and wiping up the messes that it inevitably makes. Welcoming a pet into your home means that pet becomes a part of the family. What happens when someone else decides that they might have had your new pet first? That was the problem facing Redditor […]
More
Good friendships are hard to come by. So when we have a loyal and trustworthy friend, we want to hold on to them as best we can.

Unfortunately, life intervenes, and many people grow distant as they embark on new careers or move to another state or country.
But is it just gradual circumstances that come between friends? Not always.
Sometimes, we can be our own worst enemy and realize too late they were the reason why a good friendship fizzled.

Curious to hear about the regrettable treatments of others, Redditor rwetreweryrttre asked:

"What's the dumbest reason you lost a friend?"
Lending Money
"Over lent out money."
"They wanted to borrow some money (100+ euros) and months later they got angry, when i asked when they think they were going to pay it back. Suddenly i was the greedy one."
– EvilAlicia

Excuses
"legit ended a friendship because of this too. She borrowed $200 from me over a year ago, I went overseas for a year then came back and remembered the money. Within the year I was gone she'd bought herself a $40k car. I asked for the money, she kept promising she'd get it to me but every week it was a new excuse."
"She then asked if she could pay in installments. Ended up only getting half the amount until I released I would never see the other half and ended up cutting her off as a friend for good. Best decision."
– ThrowRARAw

Video Renting Spree
"He kept using my card to buy Amazon video rentals, like $330 worth. Lost my sh*t and stopped talking to him."
– mcfrogboi

The Special Request
"My Cousin and me wanted to play Monster Hunter World together."
"He didn't have much money left and i wanted to Gift it to him. He said 'fine, but remember me Daily to give you the money back!'"
"Yeah, i did that and he got really angry over the time of a few days and then he was really pissed. He then sent me the Money on a different account ( not my personal money account, instead he sent it on to our Teamspeak Provider account.. and then he quit. He deleted me and all friends. ) All because of his wish that i remind him Daily because he didn't like to have debts."
– Pentagon0M

Value Of Friendship
"I lent him $100."
"I didn't even care about the money after a while, I just wanted my friend back."
– TheLikeGuys3

Misunderstandings lead to the demise of the following friendships.
Ulterior Motives
"He misinterpreted every good intentioned thing I did, as some sort of underhanded attack. I still don't understand it."
– AreYouItchy

That Darn Cat
"I was friends with someone for almost a decade and she suddenly quit talking to me and ignoring me. After several weeks of this I confronted her and asked her what was up, why was she ignoring me."
"Turns out that the last time my kids had a sleepover at her house all their stuff smelled like cat pee and she decided that it meant that I let them live in filth. She decided that I was an abusive father and she could no longer be friends with me."
"The reality was that my kids were so excited for the sleepover they packed their bag the night before and put it in the living room so we could grab everything on the way out the next morning. The bag was not fully closed and at some point in the night our cat climbed in the bag and peed on their stuff. We did not realize it because we just grabbed the bag on the way out and threw it in the trunk. But, instead of calling us when she opened their bag that night so we could bring them clean clothes, or even telling us when we picked them up the next morning, she just decided I was a horrible person and never spoke to me again. (Except to tell me why when I confronted her about ignoring me for weeks)"
"The biggest reason this whole thing was so stupid is that she had just been complaining to me 2 week prior about how their cat had recently been peeing on their fresh laundry and they didn't know why. And that she would go to grab something and discover it smelled like pee."
"It never occurred to her that someone else's cat could randomly pee on something and they might not notice it right away. She just decided that I knew my kids stuff smelled like cat pee and just didn't care. Despite the fact that she had been in my house many, many times and nothing had ever smelled like cat pee. it was all just bizarre."
– BranWafr
Obscure Opinions People Are Fully Committing To | George Takei's Oh Myyy
We all have a set of beliefs about even the smallest of topics. Like sandwiches should have structural integrity. That's something we can all agree on, right...
A Bad Judgement
"he traded us in for what he thought were cooler friends."
"we saw them bullying him not long after. Serves him right. Im f'king cool."
– graeuk
Not Into Him
"I've lost friends for various reasons usually because I had issues and pissed a lot of people off. One however I have no idea. We got on great we always hung out and then one night he came round to talk about his friends upcoming surgery since I'd had the same procedure and never heard from him again."
"I tried to message multiple times over the next few years and now reply and this is considering he used to get upset if I didn't reply in a certain time. Personally I think he was gay and was in to me, which is nice but sorry you're a good friend and I'll support you but no."
"After I got with my ex girlfriend who he had worked with he wouldn't even read my messages. Still miss him. If I was gay I'd happily be with him."
– SnooCapers9313

These friendships were just asking to be severed.
Antagonistic Tendencies

"He was incapable of holding a conversation that wasn't about transformers or warhammer. He'd pick fights with my other friends. He would complain nobody would play games with him, but he'd bully other people about their setups."
"He also has some really hardcore misogynistic tendencies. Women are simply objects to him, and his obsession with porn is f'king creepy."
– Cyber-Cafe

True Colors
"My parents wanted to leave a church because the pastor had some problems and the new church leaders were teaching some weird sh*t. So when we left 90% of my friends parents cut all contact with us even though they had known me from birth."
"It was a really sh**ty thing for them to do. I kept my best friend though. And my parents were able to keep 3 of their closer friends. It really showed them who their real friends were."
– Moonacid-likes-bulbs

The Confidante
"I grew up in really rough circumstances. I think my hs friends clicked that something wasnt right at home but I never talked about it. My 'best friend' kept encouraging me to speak to her so she could be there for me as she felt it was important to get things off my chest."
"Anyway one day I finally did. Only gave her about half of the information but it felt good to trust in someone. Next day at school I walk into what I thought was my first class to find no students, just a group of my teachers and my 'friend.' She had told a bunch of teachers and they ambushed me in that classroom with the 'school counsellor' (the 90s kid version of a counsellor so it was not a fun experience)"
"Afterwards my 'friend' asked me never to speak of my life again. She said my life was 'too negative' so she didn't want to be around me anymore. Cool beans'"
– LilPeaHen

Conflict Of Interest
"Apparently my not wanting children and taking two semesters off university instead of one to work meant we didn't have the same path in life. Folks, he was dating a gal very seriously at the time, and we had a sibling like relationship. I can't imagine how my reproductive choices were relevant."
"Needless to say, the fact that someone I loved as a brother ended our friendship out of the blue for such strange reasons broke my heart. While I realize now that he clearly wasn't much of a friend, to this day I still wonder why he really ended the friendship, because normal people don't end friendships for that reason."
– occultatum-nomen

A Bad Exit

"I had a friend who got drunk, had a fight with her drunk BF and they left the bar drunk, BF driving, still arguing."
"The car was going 75 mph when she thought it was a good idea to open the door and step out of the car."
The Anti-Vaxxer
"I ended a 20 year friendship with my best friend cause he refused to get vaccinated and I'm at higher risk. He had high risk relatives and I couldn't understand why not, so I bluntly told him how I felt, he got mad and cussed me out and I haven't talked to him in months."
– Philcollinsforehead
To my knowledge, I don't think I ever "lost" a friend due to disrespect or having a bad fallout.
But, like, most people, I have had friends who have become distant. The main reason, in my case, is because the people with whom I often used to get into plenty of mischief have become parents.
Suddenly, babies became the priority, and I found myself no longer having anything in common with my parent friends.
We'll still keep in touch, of course, although not as often.

Want to "know" more?
Sign up for the Knowable newsletter here.
Never miss another big, odd, funny or heartbreaking moment again.
Keep reading...
Show less