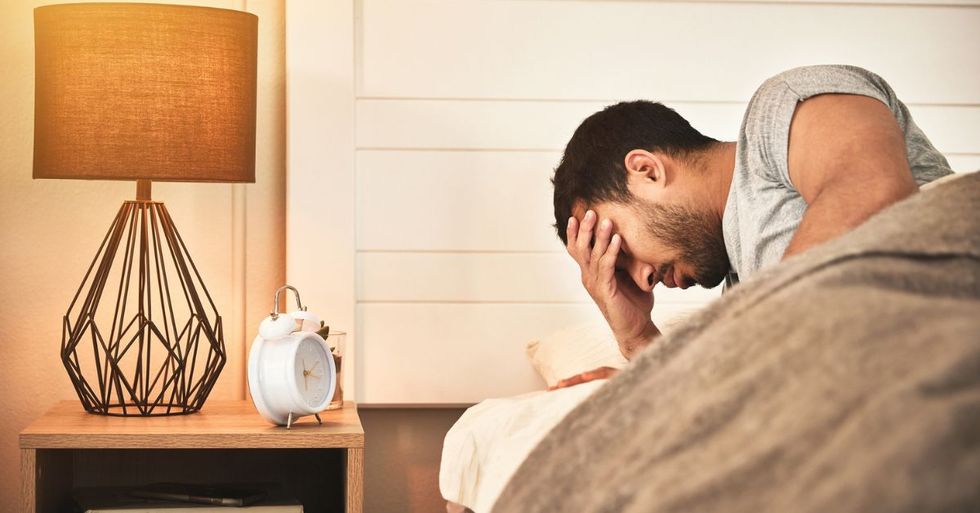 Some people need constant peace and quiet. Or at the very least, some people, may need a certain number of consecutive hours of sleep in order to function. Noisy apartments, noisy neighbors, noisy cities can all lead to major discomfort. Or there could be more to the story. Case in point… Redditor cheapapartmenty wanted to […]
More
There are some things that people get really opinionated about in other people's lives, from how they parent to how they spend their money.
But a big one is how they exist in their relationships, especially if their romantic relationship looks different than the average.
Interested in talking about one key relationship element, Redditor AlarmingBuy4702 asked:
"What are your thoughts about couples that live separately or sleep in separate bedrooms with different bathrooms?"
Quality of Sleep
"I 100% recommend it. My wife and I started sleeping in separate rooms probably seven years ago. At first, we felt guilty about it, as if there was something wrong with our marriage, but the fact is, we are both light sleepers, and my wife likes to zone out on her phone in bed, which kept me awake, and I would start to get anxious about getting enough sleep."
"I tossed and turned a lot and would keep waking her up, and if I got up to pee at night, she would wake up and have a hard time going to sleep again. We even invested in a king-size bed, which only yielded a marginal improvement in our sleep quality."
"Then someone gave us a queen-sized bed which we put in our guest room, and I started sleeping there, and instantly our quality of sleep and quality of life improved. It took a long time until we told anyone about it because we didn't want to be judged but now, we have made peace with it."
- dirtybadgermtb
Personal Space
"Sometimes it's just comforting to know you have your own space. My sister and her husband have separate rooms, she made her own bedroom up and I've noticed fewer fights between them. She needs her own space and quiet time sometimes and it helps."
"It makes sense to me. Also totally cool that couples share a bed. Whatever works to bring you together and sometimes that is being apart."
- mydogispolly
Health Concerns
"Due to health issues, we both sleep better separately. This doesn't mean we never sleep together, but if either of us is having trouble sleeping it's nice to have an option. Regarding bathrooms, so many arguments are avoided by having your own."
- loquacious_avenger
For His Safety
"Thanks to ADHD, my husband basically hosts a dance party in his room every night. Blasting music PLUS the TV on, room set to penguin temperatures, plus he rotates in bed non-stop like a chicken on a rotisserie."
"Separate bedrooms prevent me from murdering him."
- OnlyPaperListens
Misery Loves Company
"A word of warning about the CPAP machines. As they age they get louder. It doesn't bother me, because the noise is in response to my breathing, so it's 'my noise.'"
"But it does bother my wife. So I'm now on my second, after about six years or so. The guy told me that this is normal, and insurance 'paid' for it."
"I've also got occasional restless legs and my wife has some level of insomnia, so I have my old CPAP set up in the guest room for when I 'go for a run" at night and waken her.'"
- phred14
Pandemic Together
"Separate bedrooms 100% saved my relationship during the pandemic. I have a CPAP and we have two bedrooms. During the lockdown, having a private space meant that we could just have that little bit of separation. If we were on top of each other 24 hours for months on end, we would have lost it completely."
"It is odd how during the one time when we were isolated from the world, we needed separation. Human brains are weird. But I think it was more that we needed variation. Where most couples had 'together,' we had a really well-defined 'together' and 'alone.'"
- Vermathorax
TV Troubles
"I dumped a girl because she refused to turn the TV in the bedroom off. If I shut it off after she fell asleep, she'd wake up later and turn it back on."
- Snatch_Pastry
No Ambiguity
"We were worried at first (you know sex life stuff) but found 'visiting' was kinda more fun and definite. You definitely know why your spouse slips into bed with you when you have separate rooms."
- algy888
Opposite Schedules
"My wife and I do this. It originally started because we worked opposite schedules. Absolutely the best thing for our marriage."
"We snuggle in bed together before sleeping, and still have plenty of physical intimacy but at the same time both get to have the best sleep possible we can have in our own beds."
- Muhjigger11998823
At least two blankets
"We never took it so far that we sleep in a different bed, but we sleep with our own blankets and it's f**king life-changing."
- eyanez13
Different Styles and Preferences
"I sleep in my bed of rocks, with my rock pillow. Only the thinnest sheet or I will wake up drenched in sweat. I'm 6'2, 240, and my gravitational pull would be disastrous for my wife."
"My 5'0 110 pounds wife sleeps in a marshmallow with 7 thousand pillows and 52 cushions, nesting between six duvets, with a room temperature good enough to make bread. It takes me half an hour every morning to dig her up from the softest rubble to get her out of bed."
"I snore. She kicks and elbows like a Muay Thai champion."
"Her bathroom has enough potions and jars that OSHA has written her several warnings. Her shampoos, plural sorely needed, smell like brunch. My bathroom needs, and has, a forced ventilation system large enough that she could easily be sucked into the vents."
"Hope that is enough detail."
- JamesJakes000
Different Needs
"As a petite wife of a large man that could set the bed on fire with his body heat and snores, causing the house to shake, I get it. I love my heating pad, two down comforters, weighted blanket, and three cats."
"We are comfy in our nest and my husband is happy in his, with one sheet and four pillows. However, we compromise and share the master bathroom. It works well, for nearly 50 years!"
- Takilove
Kids Sometimes Included
"My wife and son sleep in one room, and I sleep in another. Mostly started because I snore so badly."
"We're cosleepers. Say what you want, I don't care. We used to all sleep in the same bed but my wife and son used to always wake me up because I snore so badly. I tried sleeping on a mattress on the floor for a while but that just made it harder for them to hit me with pillows."
"Now I sleep in what will be my son's bedroom and it f**king rocks. Pitch black, cold, quiet. I sleep like a baby every night and so do they."
"I miss sleeping in the same room with them but sh*t, sleeping great is worth it."
- A_Naany_Mousse
The Cost of Living
"I have married friends who live in San Francisco and they have their own apartments around the corner from each other. It is cheaper than getting one bigger apartment because of rent control."
"They also have crazy sleep habits that annoy the other. Anyway, they've been happily married for 20 years now."
- RequirementRare5014
100% Recommend
"If you have or can create the space, give it a try, it can be amazing. And it doesn't have to mean you don't visit each other's spaces."
"My husband and I frequently do, but spend most nights mostly apart, so we get snuggling time when we want but also my tossing and turning at 1 AM plus his snoring at 3 AM plus my inability to fall back asleep easily plus him being easily awoken plus our necessary early morning starts doesn't turn into 'well, then nobody actually got to sleep.'"
"I forgot how great separate sleeping areas were until we went on vacation recently, but was quickly reminded."
- InannasPocket
While the Redditor who started the conversation may have expected more judgment against couples who do not sleep together, they were pleasantly surprised to see how common these sleeping arrangements are.
Though not everyone may be ready to share where they sleep in relationship to their partner, due to feeling like they'll be judged for it, it seems people at least know that this is an option for them.
Keep reading...
Show less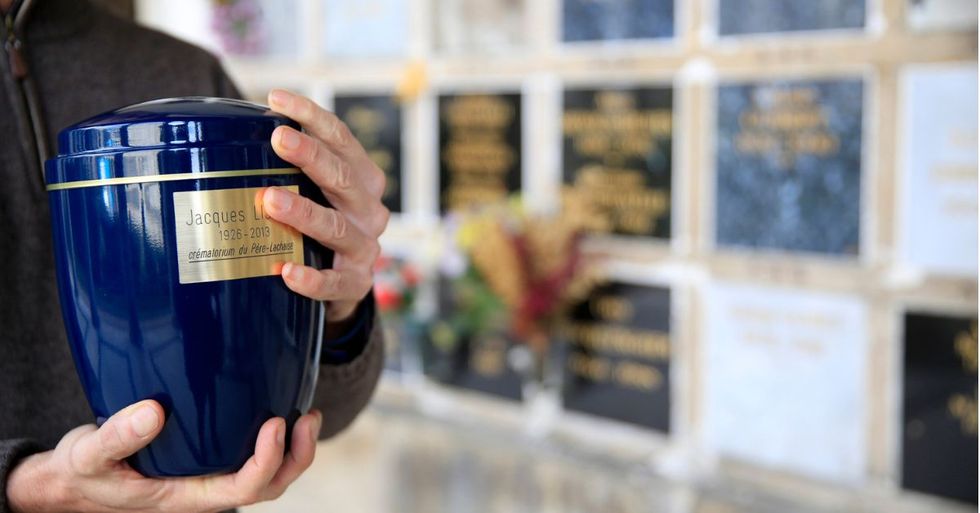 Pets are family. And when they pass it's heartbreaking. Many people hold onto keepsakes and ashes from their pets to keep them close even when they're gone. And those tokens are meant to be respected just like any other family member's. Case in point… Redditor Imaginary-Doubt-3782 wanted to discuss her experience and get some feedback. […]
More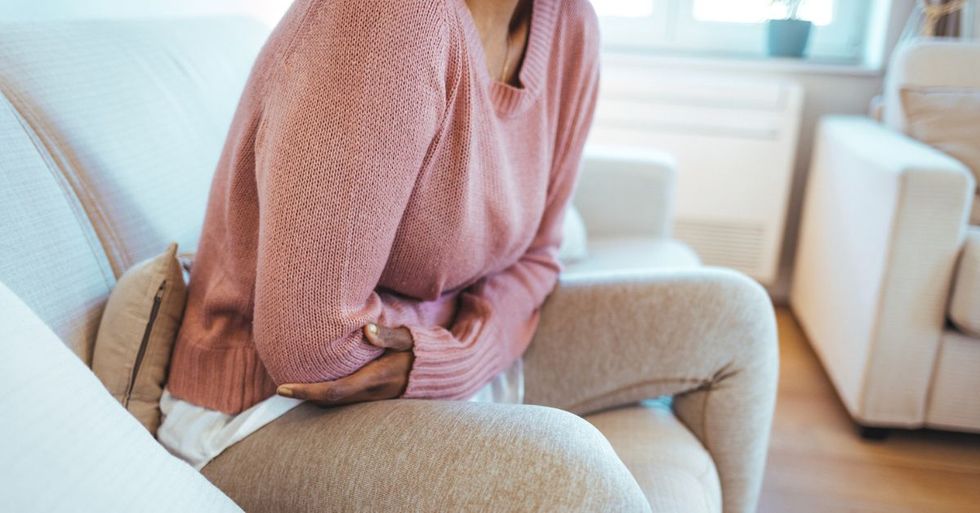 When staying at other people's homes awkward moments can arise. People may have to follow rules they disagree with. And be put in situations that they are uncomfortable. But if you're living rent free, payment may have to come from somewhere. Case in point… Redditor absolutirony wanted to discuss their experience and get some feedback. […]
More
I've lived with women most of my life.
I went from my mom's house to jumping around with roommates.
But women tend to be particular.
About many things.
And there is always a ton of bathroom issues because guys can be gross without even realizing it.
A Redditor wanted to hear about what people have learned once they cohabitated with the ladies and asked:
"What did you not know or realize until after living with a woman?"
I've lived with many women. It's been... an experience.
I'll Do It!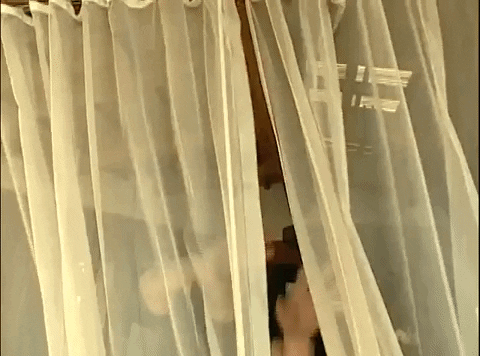 Waking Up Sun GIF by MTV Cribs
Giphy
"According to my wife I cannot open the living room curtains properly and she always need to redo it."
chillipotpeeps
Hygiene
"I either need to do a 1hr upper body workout to blow dry my hair, or let it sit wet for several hours while it dries after I get it wet. Plus, just getting it wet, shampooing, conditioning, and making sure I've gotten all the product out of my hair takes a good 15-20 minutes. I absolutely do not wash my hair every time I wash my body and shave or vice-versa. It just takes wayyyy too long."
RNGHatesYou
The Look
"The color of their shoes will match their earrings and their purse, and if you look carefully, will pick up the highlights of the design of their top. And that's not an accident."
"I never realized this was a manner of dressing until I saw it being assembled first hand, and then the next day at work it was like I paid attention to what my female colleagues were wearing and I'm like HOLY CRAP THEY ALL DO THIS."
LordSn00ty
It's bizarre...
"Women are both simultaneously messier and cleaner than men. It's bizarre how messy rooms can get with them and how quickly they can turn it around and make it clean!"
"Also random hairs everywhere, and make up stains that appear. They also have a really weird obsession with glass containers or jars."
ciregno
Heavy Lifting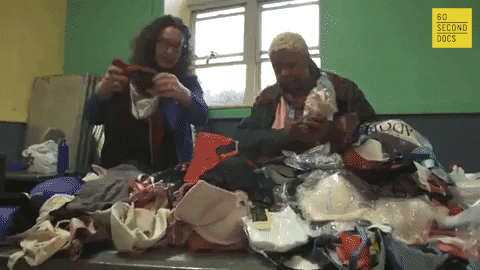 Stretch Size Up GIF by 60 Second Docs
Giphy
"That she owns only one truly GOOD BRA. There is only one and part of your duty as a man is to protect The Good Bra."
If you are doing laundry, you must take the greatest of precautions to make sure it is properly cleaned, dried, and stored. God forbid The Good Bra ever turn up missing or in the wrong drawer."
"Ladies, why is there only one GOOD BRA?"
StillHereUBastards
I can't even discuss undergarments...
Build Up
"Started noticing a residue building up in the sink. It's some kind of skin oil, but the wife insists I'm making it up."
Repressedmemoryfoam
Gotta Go
"I live with three female roommates and one night we got onto the discussion of bathroom habits. Two of the three believed that men always stood up to pee. Like if you were going number two and had to go number one you would stand up first and then sit down to finish the job. It was really funny to help to clarify men also sit to pee sometimes too."
zapp1121
Loose Strands
"When long, loose head hairs wash off in the shower, it's common practice to stick them to the wall rather than let them collect in the drain."
"If she forgets to remove them afterwards, it can be very confusing for the next person in the shower. Why are there a bunch of individual strands of hair deliberately stuck to the wall?"
Professor_Brooks
"Oh God this is me. I try to remember to pull the hair off. It's hard to get loose hairs off your head when it's wet so sticking them to the shower is kinda the only option."
REDDIT
Skin Issues
"I have never stayed on one thread as long as I've stayed on this one. Thank you OP and everyone who's posted. The ones about not knowing that pads stick to underwear rather than skin cracked me up, but also gave me new perspective. I mean, it makes perfect sense. How would someone who's never had to use one know if someone doesn't tell them?"
trumpeting_in_corrid
Stuff is moving...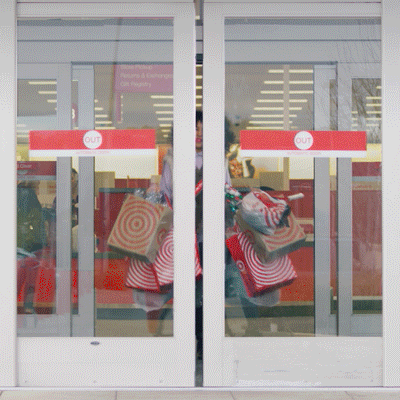 Black Friday Christmas GIF by Target
Giphy
"If they leave stuff at the bottom of the stairs, that means you're supposed to bring it up. If it's at the top of the stairs, you should bring it down. Also, the correct place for objects in the kitchen is where they currently reside. Stuff is gonna move around constantly, just roll with it."
REDDIT
I just chose to live alone. Men or women be damned.
Do you have anything to add? Let us know in the comments below.
Keep reading...
Show less