Let's not mince words here: the COVID-19 pandemic isn't over. While cases and deaths (as of writing) are in a decline, new variants are still appearing and the United States, alone, just passed the 1,000,000 death toll mark.
We're certainly living through a memorable time, memorable in the sense that it's never going to be scoured from our memories no matter how hard we try. There are things we've seen from our fellow man that'll stay with us and lesson we've learned through death tears that will educate us for future generations.

Reddit user, deorrox, wanted to know what awful observations you made during the pandemic when they asked:
"What did the pandemic teach you about people?"
The sudden change to how we worked and how we got to work was the first real eye-opener, the thing that made people all over examine their career choices and ask the question, "Why?"
Essential-ish
"They'll think I'm essential until I ask for more money."
steambuddy14
"Ah a fellow nurse?"
SuperArppis
Who Are The Real Essential Workers?
"It taught me that society can function when lawyers, stockbrokers, bankers, market analysts and the myriad of other office workers stay at home … but is totally screwed without delivery drivers, retail, health, sanitation and all the other 'essential' workers who get paid a pittance in comparison."
Bangkokbeats10
It's Tough Being A Teacher
"That a lot of parents have no idea how to parent and, worse still, don't like their kids."
Barbarella_ella
"...and most parents had no idea about their kids' behavior on an average day while they kept looking down on teachers and daycare workers."
Shot_Profession_4176
Crucially, the pandemic brought our eyes and critical lenses to our fellow man. How could we trust our neighbors to take our own safety into consideration when they weren't even placing their own in a spot of significance?
We Should All Probably Forgive "The Walking Dead"
"If we were in a zombie apocalypse, people would definitely hide if they've been bitten"
tonky_kong
"All my theories about zombie apocalypse have been shattered by the pandemic. People are dumber than I thought. There would also be a sizable population who will purposely go get bitten by zombies because they want to prove it's a hoax. And if there was a cure, there would be a sizable population that refuses it because they're convinced it's actually a government tracking device."
Vegetable-Double
"Karen with bite marks and towing two sick-looking kids who smell rotten is screaming about her rights being infringed upon after being politely asked to leave the store."
zaffrebi
We're Not As Collectively Smart As We Hoped
"Critical thinking is a skill MANY people do not have."
mmpmed
"Being comfortable alone is a skill many people do not have."
"I have a number of extroverted friends who lost their minds 2 weeks into the pandemic because they were alone in their homes. Now I am pretty introverted and even I'll admit after 2 years a lot of people rightfully were getting cabin fever but a surprising number of people melted down almost immediately."
Ok-Engineer1891
A Large Oncoming Of Dumb
"Never underestimate the power of stupid people in large groups."
Back2Bach
"Never underestimate the amount of stupid people.... stupid groups are easy to form when stupid is more than average majority"
Some-random-thoughts
If anything, the one thing the COVID-19 pandemic did was amplify the traits and natures we all already possessed. If there was good in you, that good was pushed to the absolute forefront. And if there was bad in someone? Well, there's a reason you probably stopped talking to that person.
It Wasn't Bad Enough
"That if something more serious came along, humanity is f-cked."
sami2503
"Arguably, the problem was that the pandemic wasn't serious enough."
BeABetterHumanBeing
"Yep. This whole experience killed any hope I had that we will take significant action to stop climate change. Scientists will probably figure out a way to mitigate the worst effects but seeing so many people I used to respect start believing in things that would be grounds for institutionalization if it wasn't a common belief instead of do the bare minimum to protect themselves did a number on me."
"Also if God forbid we got into WWIII I think we will see something similar. The seeds are already there. Right now it is just the crazies who think that Putin is the good guy and the people like Tucker Carlson are fueling it. It's easy to support Ukraine now when all you have to do is put a flag on your profile picture on social media but what if we had to bring back a draft? How many people would suddenly be against "protecting Hunter Bidens drug empire " rather than going to war?"
TPrice1616
Who Really Cares And Who Was Just Pretending
"It reassured me of who was a true friend and had my best interests at heart and who didn't."
"I had a falling out with 2 of my best friends, but it opened my eyes to the fact that their friendship to me was only conditional upon me doing stuff for them and/or when it was convenient."
jets3tter094
Deep Down, Maybe We Think We All Deserve This

"People are horrible"
Jazzyg707
"I work at a hotel and I think people have gotten worse since this started. It is better now but during 2020 I got screamed at by lunatics over tiny things when the news was talking about the days death rate in the background. That was an every day thing for a while."
TPrice1616
We'll never be the same after this. There's no way.
Strangely, we shouldn't.
The lessons we take and the lives we lost are a good reminder of the selfishness of our fellow man and the ruthlessness of the world when the chips were down.
Lessons learned through fire, with an importance that can never be weighed.
Want to "know" more?
Sign up for the Knowable newsletter here.
Never miss another big, odd, funny, or heartbreaking moment again.
Keep reading...
Show less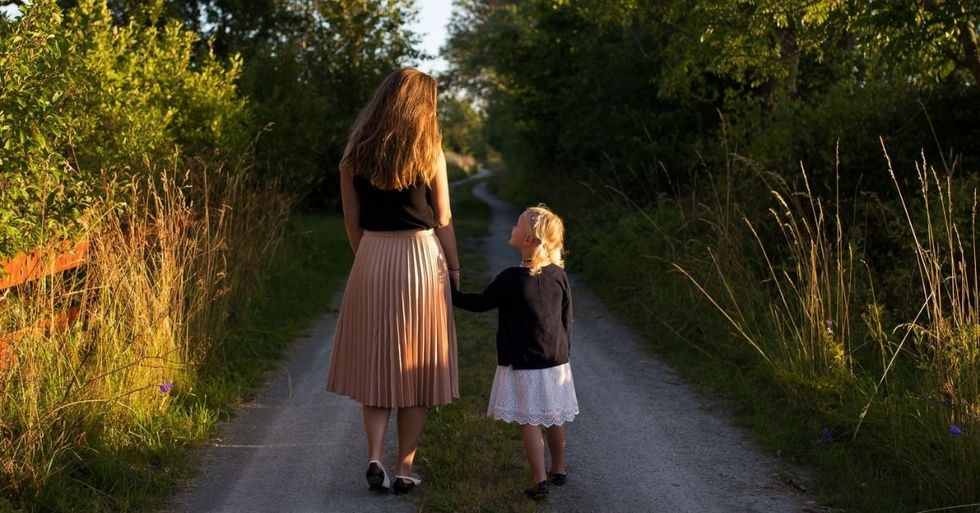 When it comes to parenting, everybody loves to share thoughts on the ways to do it best. And then everybody loves to share thoughts on how the best way was wrong. Parents only have their instincts to fly on. And that can be a tough navigation. Case in point… Redditor disappointedkiddo198 wanted to discuss their […]
More
Boys and men. There are life lessons we learn a little too late.
There is much knowledge to acquire that can make the sail of life a little smoother.
All in all, anybody and everybody could use more advice up front.
Or be given a lesson in how to take advice.
But better late than never.
So pencils up... get ready a lesson in living.
Redditor Himanshubishtt wanted all the gents out there to listen up and take some notes. They asked:
"Men of Reddit, what's something every guy should know but is rarely taught?"
I wish I had been taught more about finances. Money shapes everything.
Hold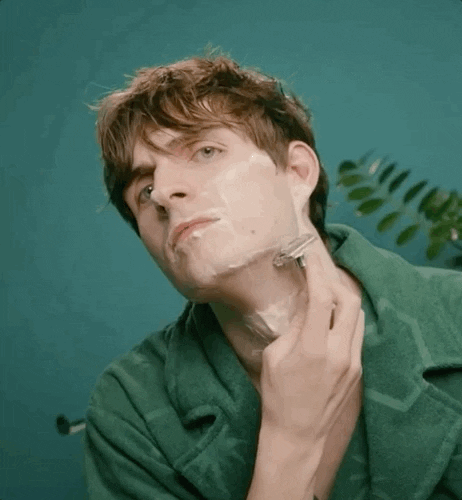 Gym Pray GIF by Cassia
Giphy
"Swallow and hold when shaving the hair on your Adams Apple. Think I got to age 23 before I knew that."
"Edit: Thanks for the awards, glad I could be of help. I was shocked when I learned this a decade or so ago. Pass on what you have learned for future menkind."
garbagiodagr8
Time is of the Essence...
"Money comes and goes, but you'll never get your time back. My kids and their mothers were well taken care of for many years, meaning they didn't have to work. I made all the money and we weren't hurting for anything financially. Over time, though, I saw my relationships with my children start to fade, to the point where I didn't know then anymore."
"It was all cause I was never around. I was gone 12, 14, 16+ hr days as an executive chef, missing holidays concerts and birthdays and crap. My kids were getting older, and didn't even care to come around anymore. Could you really blame them though, it wasn't like dad was around to spend time with anyways. I realized something had to change, and it wasn't them, it was me."
"I quit my job outright and my girlfriend started working again to help out. Now I work less than half of what I was before, providing home care to the elderly, and spend most of my time getting to know and reconnect with my family again. Cause in the end, they are what's most important."
Worthy Efforts
"An honest try is worth some wait sometimes. Took me four years as a nurse to finally get it. Wanted to run so many times. Now I made it to the ER and found my passion in trauma nursing. It takes 4-7 years to get good at something, and much of that is painful. It's sad to see so many nurses quit so soon before they really have a chance to become good at it. And on the flip side though, some people in nursing school really are in the wrong place and should try something else."
Honorable_Son
Keep the Peace
"Understanding and controlling my anger took me way too long to figure out. I live a significantly more peaceful and contented life than I have at any other point in my existence because I got it taken care of. It took me over a decade and a half to recognize it and years to find a decent enough therapist to help guide me through it. But even after finding the right therapist, I still had to do the work."
"And it's an ongoing journey; you can't think of it like a destination. Gentlemen: don't wait and don't ignore it. Anger, especially unrestrained and misappropriated, doesn't make you tough or manly. It doesn't give you an air of darkness or mystery. It just makes you an a-hole or, at best, sullen and difficult to be around. Take it from me, you will feel so much happier and lighter if you shed that anger."
ArrdenGarden
Walk On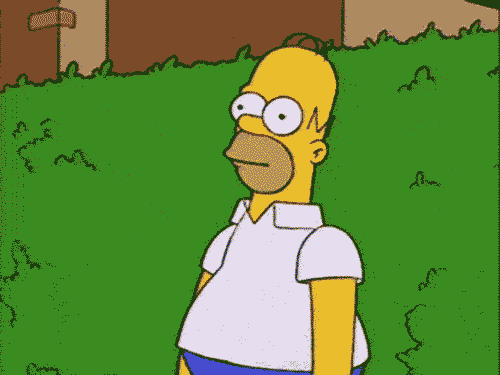 Homer Simpson Reaction GIF by reactionseditor
Giphy
"Never be afraid of abandoning something that isn't working for you and starting something new. Walking away isn't always weakness. Being stubborn to your own detriment is."
ninja-gecko
Always be ready to walk away. Yes you want to commit, but recognize toxic and run.
$$$ Matters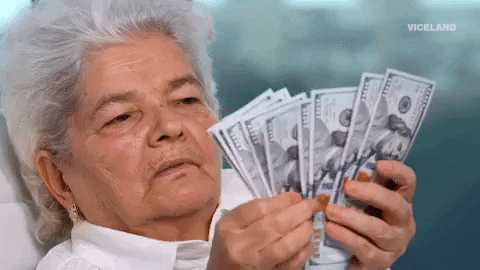 Pay Day Money GIF by MOST EXPENSIVEST
Giphy
"Finances. Don't know anything about money. I know how to hold onto it and spend it on bills. Past that I really need to learn."
NikolaiCru237
Manly Mending
"Sewing. (Mainly mending). It keeps you wearing cloths you like and will save you thousands of dollars. And a little bit more you can also do basic hemming. So kids clothing lasts many times longer (get larger size. Hem and pull in to fit. Slowly undo it as they grow) or use on your own to get tailor looking fits."
Accomplished_End_138
Outages
"There's a red rope that hangs down from the drive mechanism on your garage door opener. If there is a power outage, or problem with the sensors and the door won't open, pull down on the rope and it disengages the mechanism so you can manually open the garage door."
"Normally there is a latch on one side that you can close that then manually locks it until the situation is fixed and you can re-engage the mechanism to put it back into automatic mode. Always surprised how few people know this."
foursheetstothewind
You're wrong Edward!
"Correct your bro if they are wrong."
brattobat
"Unless they're grilling/cooking and you're a guest in their house. No backseat-cheffing. Eat the food, enjoy the food, and keep your mouth shut when you notice that they should be patting dry the sous vide steaks before searing so they actually get a good crust on the meat instead of serving what is essentially boiled grey steak, Edward."
Drach88
Together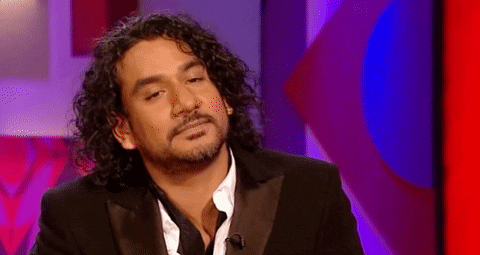 South Asian Yes GIF by Identity
Giphy
"How to be alone. And once that's been mastered, how to be together."
KombuchaKetamine
Every lesson starts in one place... the mirror. Lesson number one.
Want to "know" more?
Sign up for the Knowable newsletter here.
Never miss another big, odd, funny or heartbreaking moment again.

Keep reading...
Show less
How many people out there overthink things? Quite a few. One study found that 73 percent of adults between the ages of 25 and 35 overthink, as do 52 percent of 45 to 55-year-olds.
Wild, huh?
Well, if you overthink, then you're not alone. Oh, and you're probably well-prepared for some situations that others are not.
We heard all about these and more after Redditor Adventurous_Program6 asked the online community:
"Overthinkers of Reddit, what unlikely scenario actually came true that you were completely prepared for?"
"Moved my family..."
"Moved my family from Kyiv to the safe place before the war started. Did this completely independently (not as company policy etc.) and with my family PROTESTING and not believing the war would begin."
ingroknow
This was an excellent call, understandably. Hope you continue to stay safe.
"I can grab..."
"I can grab the critical documents, computer backups, laptops, clothes, water, wife and dog and be on the road in 10 minutes or less. Proved I can do it when a forest fire overran the city. I've added a couple of gas cans to the process now as well."
betelgeux
Look at you! You know how to stay cool under significant pressure. Glad to hear you're safe.
"I convinced my family..."
"I convinced my family to let me install a motion activated light + camera in our alleyway as I spent lots of time in the garage and always thought to myself someone would come in murder me or something like that while I was working in there."
"Anyways, fast forward about 2 weeks after they let me install everything - I'm in there painting and I hear some motion in the alley and heard the motion light turn on, turned to check the camera monitor beside me and low and behold - there was a group of 3-4 teenagers and one of them was taking a s*it on my driveway."
"Ah to be young again lmao, but yeah to this day my fam still has that camera and light + extras around the property even though I'm gone."
Homeless_Alex
It's always good to have cameras in visible places!
"I overthink what to do..."
"I overthink what to do in the event of being kidnapped or being in an event that could lead to a kidnapping. Anytime I'm on the sidewalks at a late hour, someone knows. Call it paranoia."
"Walked home at 3 a.m. at a college campus, and a truck in the parking lot turned their lights on or they were on and turned off. Either way, it caught my attention. Someone got out of the car and joined me on the sidewalk a few yards behind me."
"I text the girl who knew I was walking my phone number and told her to call me immediately. I said hello loudly, announced my exact location and implied that we were going to be seeing each other soon. The guy broke off--I don't know where he went."
"I don't know if it was all in my head or not. All I know is that I'm still alive."
TheUnwelcomeTagalong
"Border closing..."
"Border closing between Canada and the USA. I'm in Canada, and like a lot of Canadians, have a PO Box across the border where a lot of things get shipped to. I had just had a few things arrive, and decided it was smartest to just go across after work to grab my stuff instead of waiting for the weekend (was going to do a grocery shop but that would have added 1.5 hours to the trip, whereas just picking up packages could be done in 7 mins)."
"Spoke with the agents for each side, and everyone was laughing off the idea the border would shut down. It was closed 2 days later."
LegitimateChart289
Sounds like you got the last laugh... though we've all seen how the last two years have played out.
"It was a surreal day."
"I watched some first aid videos when I was working daycare. I watched them multiple times. A week later one of our young toddlers had a febrile seizure. My co teacher froze."
"I got the kid out of the feeding table seat and got him on the floor. Director called the paramedics and mom. I stayed with him and gave info to the paramedics (no idea how I remembered his info). It was a surreal day."
EstelSnape
Great job! That must heve been so scary.
"I mentally prepare for conversations/arguments with people (usually work-related) by mapping out what I want to say beforehand. I think of every possible response that might catch me off guard and have a plan to respond or to deflect the conversation away from points I'm not prepared to address."
"It helps me because I have pretty high anxiety and sometimes get flustered speaking, especially during confrontations. I have been known in the past to redirect non-urgent, unexpected work to text/email so I can have time to carefully respond rather than trying to cobble together my thoughts on the fly."
"It's rough sometimes because you have to play through a lot of worst-case scenarios, but it helps me because I'm ready to deal with most situations and have a plan for setbacks ready to go. And the more experience I get working with some people, the more predictable they become so it just gets easier to narrow the range of responses down."
PickleStandard
It sounds like you've found a system that works for you!
"I always..."
"I always have an escape plan. I keep a go-bag with clothes, cash, a list of pertinent login/password info and a tablet/charger. It's within arm's reach right now."
"And every time I go to a party or otherwise large gatherings I figure my way out should s*it go down. I've had too many dramatic friends; I want to be able to peace out or do an Irish goodbye at a moment's notice if people blow up."
"A few times it came in handy, but the most prescient was a party a frat house. Never been there before but came with some friends and one of those friends had her little 16-year-old brother along with us and he had a backpack with our booze in it."
"Cops got called on the place (probably noise complaint) and once I heard them coming up I literally grabbed both my friends and the kid and said "bail" and led them out the back sliding glass door and through a field and navigated our way back towards our apartment areas."
"Found out after the fact there were a handful of fines and drug arrests but I made us all bolt because I didn't want the kid to get stuck with an MIP while visiting his sister."
DangerCakes13
Great and quick thinking! You could have definitely ended up in a worse situation.
"We had MREs..."
"I'm not a full-blown prepper, but I'm a fan of apocalyptic stories and games and figure that while I don't need to be ready for a zombie apocalypse, there's reason to have survival supplies around the house. My wife and I made jokes with each other, but that didn't stop me from buying extra supplies."
"The pandemic hits, along with some power outages, and we realized that we really didn't need to leave the house. We had food supplies, lots of toiletries, 12 months of insulin for my son, a generator and extra gasoline to keep the sump pump running and the mini-fridge with the insulin cool."
"We had MREs that I'd purchased for paintball games. Oh...cats need to eat too, right? We had catfood backups. We had liquor that was jokingly for "trade when the zombies hit", and we enjoyed mixed drinks and game nights with the kids."
"Seriously, while the pandemic had a tremendous impact on many people in the world, it was one of the most enjoyable periods I've had with the family. No trips or social events. No panic buying. No emergency medications that we hadn't prepared for. No need to leave the house for anything, and everything we needed and wanted at our fingertips."
"In fact, the pandemic was almost like a test run for a more serious event. MASKS! We never stocked up on masks...you know... zombies bite, aren't a big thing, right?"
"In short, the preparation that I was making in support of my family as a father and husband, turned out to be no laughing matter. While other families were telling stories of wiping their butts with newspaper and rags, we had dozens of rolls.
"While others looked at their shrinking pantry, we were enjoying a variety of meals that we now had time to cook and prepare. While others were store hoping to stock up, we were playing family games and organizing our supplies."
"Before, I was slightly embarrassed about my "mini-prepper" disaster preparedness angst. Now? I feel like super-dad. This was especially true when looking at my son with Type-1 diabetes. He damn-near cried when I told him that we could go a year without leaving the house for anything."
ap1msh
Indeed, while many people have suffered through the pandemic, others have thrived. Count yourself among the lucky ones!
It's quite the world out there–and anything can happen. It might be worth keeping an overthinker around. Their skills can definitely come in handy!
Have some experiences of your own? Feel free to tell us more in the comments below!
Want to "know" more?

Sign up for the Knowable newsletter here.
Never miss another big, odd, funny, or heartbreaking moment again.
Keep reading...
Show less
You know when you realize that life just isn't fair? It can be soul crushing. Sure, you might go through things for a while and still retain some degree of optimism but when that moment finally hits you? Oh, it can hurt.
A lot.
It's a wake-up call that changes your perspective on a lot of things. And it's the adult version of what it must be like for a child who has their world shattered when they learn that Santa Claus is just an invention.
There are other realizations that fall into this category, of course. We heard more about those after Redditor obviousplants asked the online community,
"What's the adult equivalent to finding out Santa isn't real?"
"Sometimes..."
"Sometimes there is no justice."
Okbrilliant4216
Ah, yes... the "life isn't fair moment." Sooo great, huh?
"One dumb mistake..."
"One dumb mistake and it could all be over."
Milk_Man21
Even worse, someone else's dumb mistake and it could all be over.
"You can do everything right..."
"You can do everything right and still fail. The reverse is true as well."
1vertical
I am reminded of the following quote from Jean-Luc Picard: "It is possible to commit no mistakes and still lose. That is not a weakness. That is life."
"Learning..."
"Learning that Santa is real and you're him."
SabraSevenTwq
And not in the fun Tim Allen sort of way!
"Being a hard worker..."
"Being a hard worker and good at your job doesn't necessarily mean that you'll be rewarded for it."
Trip100000
You'll probably just get rewarded with more work, but no more pay. Been there. Learned my lesson.
"Realizing..."
"Realizing you'll probably never have the, "aha," moment that tells you what you want to do with your life and you'd better just pick the least depressing choice."
I_Am_The_Balls
Ouch... why do you have to hit us in the feelings like that?
"That a depressing amount of people..."
"That a depressing amount of people don't grow out of middle school mentalities, even after making it to middle age. Might have grown chronologically, but their actions interpersonally remain stunted and selfish."
Ordernew1
When I realized that some of the people around me were never going to grow up into adults... that was truly something.
"Most of the relationships..."
"Most of the relationships in the teen dramas you loved would actually be toxic as hell in real life."
mcguffers
I wonder how many of the people who loved Twilight when they were younger have figured this out.
"Nobody really knows..."
"Nobody really knows what they're doing. Some are just better at pretending like they do."
anjsum
Everyone has imposter syndrome. All the time.
"Summer camp..."
"Summer camp is more for the parents than for the kids."
stayallldayyy
While I've never been to camp, I have been dropped off with relatives overseas and I can definitely tell you that my mother had a BLAST when I was away.
Hey, hey... some of these aren't CRUSHING realizations, okay? You can handle it. You're an adult now.
Have some observations of your own? Feel free to tell us more in the comments below!
Want to "know" more?

Sign up for the Knowable newsletter here.
Never miss another big, odd, funny, or heartbreaking moment again.
Keep reading...
Show less