"Reddit user ViolatingBadgers asked: 'What, due to experience, do you know not to f**k with?'"
There are just some things in life one does not mess around with.
Yet so many people do.
Don't eat laundry detergent.
Don't drive drunk.
Don't say Bloody Mary in the mirror.
All of these things can bring life-altering results many of us are not prepared for.
Life is a game of survival.
And sometimes it's pretty easy to stay the course.
A warning is a warning for a reason.
Redditor ViolatingBadgers wanted to hear the lessons we've learned about survival and avoidance, so they asked:
"What, due to experience, do you know not to f**k with?"
Don't mess with alligators or wildlife in general.
What is with these YouTube people taunting things with big, sharp teeth?
Stay Quiet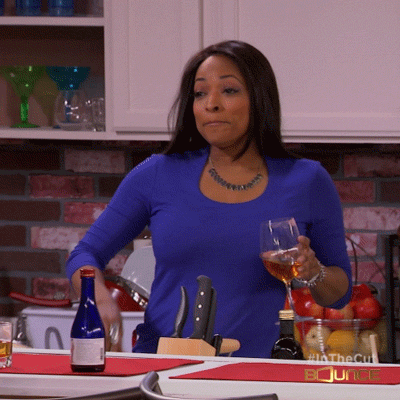 dont tell shut up GIF by Bounce
Giphy
"If someone at work tries to badmouth someone else and they ask you about what you think about that person, JUST KEEP YOUR MOUTH SHUT!!"
Kororo_chan
Bodies of Water
"Water. Rivers. Current. I'm a fairly good swimmer, and I wanted to swim in a river where the current seemed really tame. Boy was I wrong, just a small moving body of water dragged my poor body like a leaf in the wind."
guacamol705
"Do not go swimming in (or jumping over) the Strid. Hella undercurrents, several kolkgate (I don't know what it is in English but like water-carved potholes in rocks), slippery round boulders at the top, etc."
"The river seems narrow and innocent, but it's basically a big flat river turned sideways. There are bubbles all throughout the water so apparently you cannot float or come up as you aren't buoyant anymore. There are some cool YouTube videos about it."
7CuriousCats
You can feel it...
"Intuition. If something feels wrong stop. It doesn't matter if it's stepping out onto a snow-covered slope, pulling up to a sketchy gas station, or putting too small of a piece of wood in a table router, listen when your brain tells you 'This is a bad idea.'"
5hiphappens
"I read an article that intuition is your subconscious brain picking up on cues that you are unaware of. After I read that article I pay more attention to it."
CCrabtree
The Killer
"Heat. Your sanity is the first thing to go in heat stroke. You aren't even aware anything is wrong. You just know you're pissed, there's a weird buzzing sensation in your head/chest, and the world doesn't feel right. And then you're a zombie looking for anything to cool off with, and shortly after that, you're unconscious."
"It escalated too quickly for half a dozen rational adults to notice before exhaustion set in. Heat will kill you quicker than you think."
MikkelandDime
Stay Clean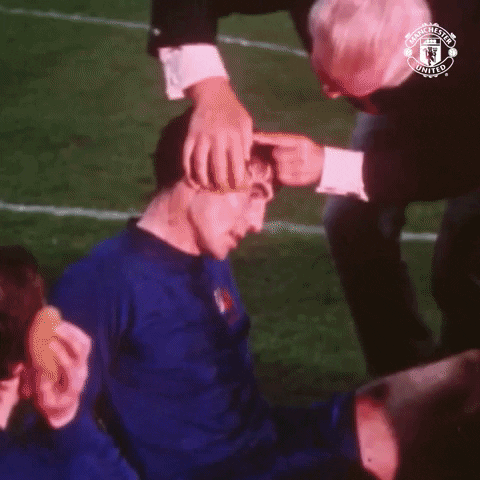 Shocked Champions League GIF by Manchester United
Giphy
"Not immediately washing and disinfecting an open wound."
slimpawws
"My mom knew a guy that had to have his leg chopped off because a cut got infected. It was insane. Chop. The infection kept coming. Chop some more. He survived, but he lost a leg. Spent a long time in the hospital."
FrostyIcePrincess
Do not play games with open wounds.
Infection is everywhere.
Be clean and safe.
Watch the Fall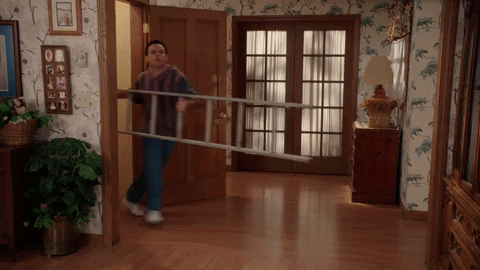 Season 6 GIF by ABC Network
Giphy
"Ladders. I worked in an ED at a major trauma center and the number of otherwise healthy people who came in paralyzed or soon-to-be-dead from falling off ladders was eye-opening."
StrebLab
Stay Alert
"Drowsy driving..."
"ETA: Back in 2015, I had an incident where I fell asleep behind the wheel."
"It was in mid-August, and I had fallen asleep on my way home from work after a 16-hour night shift because my job messed up the schedule (we couldn't work more than 12 in a single shift). All I remember is I was driving, then I was waking up in a hospital 4 hours away from home."
"No clue where I was or what happened. I had suffered a major TBI and have been mentally different ever since. Had a pretty major concussion following the accident. It happened in the backroads of southern Idaho, and I was lucky to have come out of it with 0 broken bones. Everyone at the hospital was saying I was lucky to have survived. There were witnesses who saw the whole wreck, a couple of high schoolers on their lunch."
"I read the police report and witness statements, and according to them, my car rolled 6.5 times, ended up wheels up and I was partially ejected (laying half in and half out of the car through the window) my seatbelt buckle had broken as the car was coming to rest."
i_am_invictus
Trust Me
"My health. Getting older you rediscover all those old hurts. When I was 20 I hyperextended both elbows playing volleyball. 15 years later my elbows started aching in the winter. :( "
"Also my teeth. It falls under health, but not everyone thinks about the dentist when they think about health. If you are reading this please floss. It's a small thing that can make a huge difference later. Trust me."
kongwasframed
Friday Night
"Head injuries. I had a single friend that got into a bar room scuffle. He got knocked down and hit his head on a tiled floor. Got back up and said that's it for tonight. He lived alone and that was on a Friday night."
"When he didn't show up for work on Monday with a no-call, that raised some eyebrows. When he didn't show up on Tuesday, someone went out to his place and broke in after no answer. He was dead on the kitchen floor. The doctor guessed a brain bleed."
"I think about him every time I see a video of someone getting knocked out."
lestairwellwit
Trust Me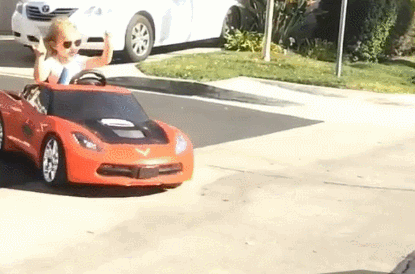 Girl Car GIF
Giphy
"Trusting people's blinkers to mean they are turning."
Ok-Avocado-5876
"Alternatively, trusting people's lack of blinkers to mean they are going straight."
GhostRideATank
The turn signal situation is something that burns me.
HOW HARD IS IT TO USE YOUR SIGNALS!!
Drives me crazy!
Reddit user lilmizzvalz asked: 'What is a profound statement your therapist has told you?'
Whether it's in a traditional therapy session or not, we all need advice from time to time.
But sometimes during therapy, some truly profound statements may be made that the client will never forget.
Redditor lilmizzvalz asked:
"What is a profound statement your therapist has told you?"
Searching for Reason
"'You're trying to rationalize something said by an irrational person. You won't make sense from nonsense.'"
- A_Random_Lady
Intentions vs. Actions
"We judge ourselves by our intentions, but we judge others by their actions."
- codewarrior128
Unfair Compromise
"If someone can't or won't meet you halfway, that doesn't mean you go further. One-hundred percent of the time, that will lead to resentment."
- rainynotes
Negative Self-Talk
"Not profound necessarily, but she noticed I was very hard on myself and asked me if I would talk to others the way I talk to myself."
- suspicious_lobster6
"I was out with my little one, and I did something silly, so instinctively, I called myself an id**t."
"My daughter said, 'Daddy, you're very mean to yourself,' and now I think about that a lot."
- craptainbland
Simply Surviving
"She pointed out that a lot of the things I do or don't do that I hate about myself are coping and survival mechanisms."
"They were important to surviving a s**tty upbringing, and now that I'm safe, they aren't needed. Unlearning these traits/habits are hard. It's not my fault, and I need to allow myself to recognize that."
- kmk89
"My therapist hit me with something when we were in that same vein. He said, 'You're basing your way of living off the part of your life where you had no agency. You have that agency now.'"
- zharkus
An Overprotective Friend
"'Your anxiety is not evil or an enemy. It's like an overprotective friend trying to keep you safe because it saw you hurt once. Don't fight it; just prove it wrong.'"
- Laura5013
Be Proactive, Not Reactive
"'You don't have to wait for something terrible to happen before you change your behavior.'"
- Olda**rollerskater
Constantly Growing and Changing
"'People are not finished products.'"
"It's really helped soften my outlook and attitude toward others and myself."
- yekirati
Level of Danger
"'Is this harming you or is this just uncomfortable?'"
"Not every difficult situation is harming us; sometimes it's just a stretch, and those are uncomfortable. If it's uncomfortable, it's likely teaching you something and would be worth working through."
"I'm high-strung with anxiety, so this helped me calm down and look at difficult situations more objectively."
- CuriousTsukihime
Incompatibility Is Okay
"I never ever realized this before and it's gonna make me seem like an id**t, but it was profound to me to hear, 'You aren't compatible with everyone.'"
"I used to think that I could make a relationship work with anyone as long as the effort was there, but she opened my eyes to realizing that what makes someone special is when you both are compatible with each other because that's actually a very rare thing to find."
- neoIithic
Breaking Generational Cycles
"Your ability to cut people off and self-isolate is a trauma response to never having anyone to depend on when you were young."
"I now understand why my parents were the way they were, and I no longer ascribe to them blame for my current mental state, and I am in the process of taking personal responsibility for my actions and not passing on generational trauma."
- Odd-Grapefruit4215
A Reality Check
"When I came back from Iraq, I was not in a good place. I was dealing with some serious PTSD, and started to withdraw from the world."
"Finally, I saw the VA was offering free mental health therapy for returning vets, so I gave them a call."
"The therapist came out to my place and we talked for a bit, and then he said something that made me think for the first time there was light at the end of the tunnel: 'You know, you're not half as crazy as you think you are.'"
"That one sentence helped me find my way back. I'll never forget that."
- Hewholooksskyward
Nice, But Optional
"Forgiveness of another person is not a necessity to move on, despite what people say."
"But you DO need to forgive YOURSELF for not being able to forgive the person who wronged you, otherwise, you'll hold onto anger forever."
"Once you let go of THEM, forgiveness aside, your life is that much better."
- OkeyDokeyArtichokey1
Because 'Family'
"They pointed out to me, 'Many intrafamily problems boil down to bad manners.'"
- OpalWildwood
"I realized that my family is very good at maintaining appropriate social boundaries with other people but within the family interactions, they totally disappear. And we're supposed to put up with it, because FAMILY."
"Like, why do you treat your family s**ttier than strangers? How do we deserve less respect?"
- StickFigureSoul
Perpetual Worry
"Worrying about something makes you experience it twice!"
- jslay588
"My dad actually said this quote to me and it really resonated with me: 'Worrying does not relieve us of tomorrow's troubles; it only robs us of today's joy.'"
- Life-Gazelle3499
"I like to tell myself, 'It looks like you're writing a fanfiction again,' whenever I start imagining how something that could go bad might go and it starts to feel too real."
"It makes sense because what is fanfiction? It's a made-up story that isn't 'canon,' written by a fan imagining what they THINK will happen. That's basically what every bad 'what if' you imagine in your head is."
"Or you can say that that scenario you just imagined is something YOU made up, which makes it fiction. It's no more real than (name of the last fictional movie or show you watched). That helps me a lot, too."
- StreetIndependence62
It makes perfect sense that this is the advice that Redditors have held onto over the years.
All we can say, really, is we wish we could have all heard these and internalized them when we were young.
We've all had to learn something the hard way or at a super inconvenient time.
But because we're always learning new things, of course there will have to be some things that we learn later, rather than sooner, no matter the consequences of learning it too late.
Redditor IndianaC0NES asked:
"What's an important lesson you learned the hard way?"
Money Management
"Do not spend like there's no tomorrow. Tomorrow will come and it won't be pretty."
- cpu5555
Permanent Partner
"Never have kids with someone you don't want in your life forever."
- pntszrn74
Make It Official First
"Money doesn't exist until the deposit hits your bank account, and business promises mean nothing until legal documents are signed."
- FriscoFrank98
Know Your Limits
"Learn when to stop drinking and call it a night."
- Gadrilor
Trust Your Gut
"If something feels wrong, it likely is."
- drzed47
"This is closely related to, 'If it sounds too good to be true, it probably is.'"
- remag_nation
The Importance of Dental Health
"Dental care is expensive!! Never be lazy with oral hygiene."
- the_rice_life
"And dental problems are EXTREMELY PAINFUL."
- Next-Confection3261
Be Careful Who You Share It With
"Not everyone has the same heart as you do."
- Accomplished_Hat2770
Be Wary of Bullies
"Not everyone is a good person. Some people actually want to see you fail. Stop oversharing. These nasty people will use it against you."
- Ko_ogs72
"My brain still can't comprehend someone being a d**k for no reason."
- Arny520
Recognize the Red Flags
"Don't let love blind your eyes, red flags are real."
- Fxk07
"And: No one is worth sacrificing your self-respect for."
- Waltzing_Methusalah
"It sucks when you're halfway to learning this lesson before you even realize it. It's so important to know your boundaries and respect yourself with the diligence required to walk away from people creating toxic patterns in your life, even or ESPECIALLY before you have the full picture to work with."
"We all know it's heading south long before these things have terrible consequences on oneself/life. At a certain point, it's too late to escape unscathed. Self-respect and what amounts to the 'sunken-cost dilemma' NEVER go together in relationships."
- brashbabu
The Likelihood of Success
"It's possible to make no wrong moves and still lose."
- Tropicsenshi
Family Ties
"Your family doesn't always have your best interest at heart."
- OhMyGodBearIsDriving
"Sometimes, family are just a bunch of bad people who are biologically related to you."
- noorofmyeye24
Wear the Helmet
"WEAR A HELMET."
"It's an easy safety precaution you can take when rollerblading, biking, skateboarding, scootering, etc. And it can literally save your life."
"I went all through the 90s thinking helmets were lame... I Fell while rollerblading in my 30s and got a subdural hematoma. I wasn't going fast but the momentum from how I fell just slammed my head into the concrete."
"HELMETS SAVE LIVES."
- Shortiie5115
Proper Eye and Ear Care
"Here is my PSA about eye protection. You only have two eyes and many injuries are not repairable. I have a completely s**t vision in one eye because of an injury and I'm constantly paranoid about something happening to the good eye. Wear safety glasses folk, it's important."
- ipsok
"And ear protection. You do not want Tinnitus."
- farmerofstrawberries
Love Your Loved Ones
"Always take a chance to tell someone you love them. To give them a hug."
"Never end a conversation with a harsh word."
"Both for the same reason. You never know if you will get to see that person alive again."
"I learned both those lessons from each of my parents."
- Edgezg
Self Advocate
"Stand up for yourself. If you get in the habit of letting people walk all over you, it'll be extremely difficult to reverse. Even if you're not confident, just fake it till you make it!"
- MISTERDIEABETIC
As humans, we will never stop learning and taking in new information, but there are, of course, some things that we wish we could have learned sooner or through an easier path.
But at least now that we've learned these lessons, we can share them with others, so they might not have to take the same path we did.
It's always nice to think that parents are doing everything they can to raise their children, but as humans, they're all going to make mistakes.
But as many people will discover, their parents also taught them some terrible lessons when they were young.
Redditor timdood3 asked:
"What did your parents teach you as a kid that you didn't realize was actually f**ked up until you were older?"
What Is Self-Love?
"In an effort to teach me to be considerate, or not selfish, I guess, my dad said, 'Love yourself last' more than a few times to me. That's a mess I've been untangling for about 35 years."
- Eauxddeaux
Guard Birds
"My mom told me that, on some buildings, there weren't guard dogs but rather guard birds. These birds were trained to peck your eyes out if you trespassed. I believed this till I was 16 and have been afraid of birds ever since."
- GudatPickinUsernames
Desensitized
"My grandparents were morticians... I remember sitting on an embalming table, swinging my legs back and forth off the table, while watching my grandfather embalm someone and talk to me about what he was doing. I was seven."
"It's honestly a great memory and the many times I had with him like that taught me a lot about how to deal with death, how life is cherished, how different grief can be from person to person, and how to be emotionally strong for others."
"Good guy... Just was very desensitized to his work's more macabre parts."
"To add to this story, my grandparents were morticians for work, owning their own funeral home, but magicians as a hobby, frequently traveling with and training other magicians."
"When my grandfather passed away, we had a special service just for his magician friends. Some of the most famous magicians in the world showed up for the wand breaking, where my grandfather's wand was broken in two."
- Lord_Blackthorn
The Extensive Scapegoating
"For me, it was after they'd duped a child psychologist. I was in what? Second or third grade?"
"But I realized that they were so good at pretending to be the best people in the world that they could act as if I was the terrible one. They would always find a way to pass me as the monster instead of them."
"It didn't matter who I would have told."
- ThrownToDiscard
"As a former scapegoat child, I can tell you, unequivocally, that you were never the problem. They were the monsters."
- ResultJolly7112
The Truth Behind Child Protective Services
"My mom somehow convinced me that 'child protective services' were the bad guys."
"Finding out (well into adulthood) that they take children away from biological parents' care only as an extreme last resort was a bit of a shocker."
"It also makes me wonder just how much she was doing, that she knew was f**ked up, and I just didn't bother remembering because it had always been that way for me."
- DisposableTires
Don't Be a Burden
"Do not ever be a bother to anyone. Solve all your problems by yourself."
- Soobobaloula
"I feel this one. My parents paired it with 'always be accommodating to others.' Made it so I had very few boundaries and always tried to help others even when I didn't want to, but could never ask or accept help when offered. Not a great mix for the abusive relationships I faced as I got older."
- joyfall
"It really hit me when we were walking on a wide sidewalk. A group approached and my mom shoved me off onto the grass, even though the group had plenty of room. Your own kid gets body-checked so you don't even have the appearance of slightly inconveniencing strangers."
- Soobobaloula
"My oldest kid asked me once, just out of curiosity, 'How come you always have to hop off the path when people are coming? But they never do?'"
"That hit me like a sack of bricks. That it was that noticeable for my kid to pick up. I never made him move, but I always do. Even now. Hard habit to break."
- ahalfdozen6
Intellectual Awareness
"They made me distrust my own intelligence. They talked down to me and treated me like an airhead, giving me a smirk every time I tried to be serious about anything."
"It wasn't until I was an adult that I learned that I am intelligent and gained self-confidence despite the negative self-esteem they had instilled in me."
- Kelbel2525
Drinking and Driving
"My Dad told me he could drink beer in the car if he drank it while the car was stopped. It's only drinking and driving if the car is in motion. I was like makes sense. I was around four."
- Diggler149
"My dad got me a job when I was 18, so I'd drive in with him. On the way home, he would beeline for the liquor store. He'd drink a half pint and two Budweisers on a 30-minute ride home, three to five times a week. I thought this was just what people did after work on the way home. Crazy."
- dolo_ran6er
Building Credit and Credit Debt
"I was told, 'Don't get a credit card.'"
"No one ever told me there's no interest if you pay on time."
"I could've built my credit earlier, but they just didn't want me to spend money I didn't have and fall into debt with interest."
"Student Loan Debt, however… yeah that was highly encouraged by every adult around me…"
- LetsJerkCircular
"My dad was 'teaching' me about credit cards and said you can just make the minimum payment every month. It blew my mind, and made it seem like free money. Thank god I didn't take that advice. I pay my credit card off every month and he's drowning in credit card debt."
- lilmrs-t
Grief is Unacceptable
"If you're sad, that means the devil is inside you and you need to pray for forgiveness."
"I was six, and my cat had just died."
- AngstyRacc00n
Hold Grudges
"After arguing with a girlfriend and not speaking with her for a few days, BOTH my parents told me separately to hold onto my beef with her like a grudge and use it against her later."
"I've been married to the girlfriend now 25 years this year, never once took my parents' advice, and have NO IDEA how my parent's marriage survived, lol (laughing out loud)."
- mcbrian67
"I have a couple in my family like that. Any time I was at their house, without fail, they would be making passive-aggressive comments, sniping at each other, bringing up all sorts of past s**t, etc..."
"As a kid, I never looked forward to going to their place, because it was always incredibly awkward. Yet, they've been married for close to 50 years. It's like bitching at each other nonstop is their love language."
"My mom always said she was so happy the two of them found each other, if for nothing else than that it spared two other innocent people from having to put up with them."
- DisturbedNocturne
Exposure Therapy
"I always had anxiety as a child, and my mother said the only way to get over it is to deal with the situation head-on. Sounds great until I told her my fear of escalators and she pushed me down, and I fell and almost got my hair caught."
"Another thing she loved to teach me is how self-defense is necessary. Great! Where do I take lessons? There were no lessons.. she said being with my abusive ex was enough of a lesson. I should have learned then."
- throwrathebagelway
Debilitating Perfectionism
"My dad instilled crippling perfectionism in me, which I realized was insane when I got older and people told me to just 'do my best.'"
"When I was in grade school, I would come to my dad with A's all super excited. But, if it was anything less than a 100%, he would ask for the missing percentage. So, when I had a 98%, he'd say, 'Well, where's the 2%?' And now, if I do anything less than perfect, I beat myself up."
- Gremlin-o-Chaos
Make It Make Sense
"I was scolded for pouting, stomping my feet, and being sad. I ended up avoiding all of those when I grew up and became secretive about my emotions. Then, they would get mad at me for not opening up."
- sword_of_gibril
While we all like to think the best of our parents, many people have come to terms with the mistakes their parents made, including the false information they were given.
The problem with so much of this information is how hard it is to unlearn, and how deeply traumatizing it can be to discover we were traumatized.
Though there are many things in life that are worth being thankful for, there are also aspects of life that are really hard to work through.
But when we had our hopes up about a person, event, or way of life, it can be really hard to accept that they were not all they were made out to be.
Redditor tomhigham asked:
"What in your life has disappointed you beyond words?"
Poor Friendships
"Probably unpopular, but personally true for me: friendship."
"Growing up, my group of friends was pretty toxic. After high school, we naturally went our separate ways, but there was a bit of an emotional scar."
"In college, I found a new group of friends… who actually ended up being even worse and almost ruined my life. It has left me with such severe trust issues that I struggle to form meaningful friendships now."
- WaterFlew
"I had a friend from high school that I thought would be with me for life. I had never had a closer friend ever in my life, and part way through college, it blew up in my face. She turned on me, and all communication broke down."
"Losing someone I considered close enough to be family was gut-wrenching. I have trust issues now because how can someone you loved like a family member be so cruel in the end? I lost ties to all but one friend over the years."
"People would come into my life and we'd connect deeply and it always ended. Not as bad as my best friend had but still nothing ever sticks. People would end up with differing views on life or just get busy. Now I rely on family and my husband for friendship. These are the people who stick with me through the years."
- Increasingly_Anxious
"I've been posting about this lately: my former best friend and neighbor. He's a single dad of two special needs kids. I did a lot to help him out much of last year."
"Late last fall, he either broke into my house (or had someone else do it for him) and stole quite a bit of money from me. When I confronted him about this, he physically attacked me."
"After everything I did for him, it hurts so bad someone could simply turn on you. The beatdown he gave me didn't make me cry, I took it, but later on, when I realized our friendship was a sham and he was only using me, I completely broke down."
- llcucf80
Start Saving Up When You're Five
"House prices. I really should have been buying up real estate in grade school, lol (laughing out loud)."
- astickyworm1
"2000s Adults: Oh no, the economy!"
"2007: Oh no, the economy again!"
"Not one f**king adult acknowledged the growth that took place. Meanwhile today…"
"2016 - 2023: The housing market will crash any day now…"
- Hurrington
Older Isn't Always Better
"I realized in my 20s that 'older' people were just as immature and dishonorable as kids, only permanently so."
"Very scary moment. You grow up looking up to those people, and when the pedestal you put them on falls, you are looking down on them, still powerless to change the world."
- litetravelr
"As a kid, I gave the adults in my life a lot of passes for their behavior. I figured I was a kid, and they acted that way for reasons I was just too young to understand."
"Now that I'm in a similar age range as they were when they hurt me, I realize they're just s**t people who choose to be this way."
- whirlyworlds
The Lack of Agency Was Stifling
"Childhood."
"People kept telling me it was the best time of my life and that adulthood was a misery of obligations and responsibilities."
"Well, my experience of being an adult and able to have much more control over my own life, who I associate with, and what I do with my time is a welcome exchange for my responsibility-free life where I had comparatively little agency."
- zazzlekdazzle
"Oh boy, do I agree with this one zillion percent. I HATED being a kid. You are at the absolute mercy of the people around you."
"I can't count the number of jobs I've quit or the people I've kept out of or cut out of my life. I have a boring, mediocre life. It's still better than being a kid."
- GreatFortune5630
Rose-Colored Glasses
"Love."
- Hot_Wine_2004
"I dreamed of my wedding day and having kids and living happily ever after. I didn't dream about him cheating and leaving me three weeks after our son was born... A**hole."
- tryingtofitin_d**mit
"I almost always never get the love I give."
"Sometimes it's fine, but when it becomes routine, life just gets depressing."
"Still doesn't stop me from being kind. You never know what the other person is going through."
- HydroVector
The Lull After College
"How f**king awful life after college is. In college, you're always learning new things and meeting new people. You have a lot of fun and friends and, sure, you work a s**t job that pays squat and you have to study all the time, but you have this sense of accomplishment all the time and you have goals in front of you."
"Once you graduate, everyone moves to different cities. You get different jobs. It's way harder to make friends and time seems to go by at light speed."
"Additionally, any third space you want to hang out in costs a ton of money, and no one wants to actually talk and become friends. If I'd known life got this lonely and boring, I'd have tried to savor every moment of college."
- fatboyfall420
"Chr**t, I'm going through the same thing. It feels like the months pass by in seconds. My friends all have relationships and are moving away."
"Trying desperately to be friends with people at work and other places yet nobody wants to be?? I won't even mention trying to get into a romantic relationship."
"Hopefully joining clubs and taking up hobbies with people my age would enjoy will bring me closer to making friends. Oh, and vacations. Lots and lots of vacations."
- AudioIsland
Shocking Siblings
"My siblings. Never expected them to turn on me and then try to prevent me from getting my share of the inheritance."
- California_Sun1112
"My aunt did that to my dad. He can't bring himself to talk to her anymore. It was less about the money and more about the fact that she pulled that stunt."
- Lokeze
'Murica
"The American government, hands down."
- NoMournersNoFunerals
"Not so much the American government but society as a whole."
"The American government has actually worked out pretty well for me (my family came to the USA as refugees, my parents worked minimum wage jobs, I got a college degree and I'm making well above the median household income), but as I've grown older I've just grown disgusted with how stupid and easily manipulated people are."
"The pandemic was a fine example, like, I may not morally agree with someone doing evil s**t for personal gain but at least that makes sense. Doing stupid s**t to make their lives worse is a level of stupidity that the logical side of me can't handle."
- Zerole00
Using Resources for Good
"Call me a (former) optimist, but there was a time when for some reason, I thought the Bezos and Zuckerbergs of the world were going to use their brains and wealth to do good things for the world. Instead, they are contributing to its demise."
- devilsmile7
"I'm right there with you. This generation of billionaires has thrown away the opportunity to help the world, or possibly, even save part of the world with the wealth we have not seen individuals ever accumulate in history, which could be focused on everything from the climate to poverty to medicine and beyond be remembered as heroes."
"Ironically, it's only Bill Gates that turned his money to helping to save an entire continent. It just wasn't ours, so many people don't know about it."
- Whatstheretosay44
Survival Mode
"Gestures broadly. Honestly, I think life is more about making peace with your failures than it is about racking up accomplishments."
"Most of us are never going to do the amazing things we hoped for as children. It's like the Rolling Stones said: 'You don't always get what you want, but if you try, sometimes, you just might find, you get what you need.'"
- Yak-F**ker-5000
A Rude Awakening
"When I was a teenager in the 80s, struggling down to the library to do the research for my homework, I dreamed of a day where everyone would be able to access libraries from a terminal in their homes. They would have unlimited, free access to all the information and knowledge they need."
"How much better would the world be if everyone could be informed of facts at the touch of a button? Ignorance and stupidity would be left behind on a superhighway of information."
- Major_Twang
No Reciprocation
"Other people."
"I've done everything I could to try and make right with people, to help them, to give them support when they need it, to make sure they never feel the hurt and loneliness I feel every day in my life."
"And then people take advantage of it and only see me as useful in transactional situations. It's never reciprocated in any way."
"I just want one unconditional-love relationship from one other person, or at least something that resembles something of a friendship."
"The last time someone reached out to me via text/phone call, was back in October 2022, and the last time someone reached out to me, without needing anything as the primary motivation of them reaching out, was July of 2022. I've reached out plenty of times to check on people I knew, and offered to hang/chat."
- okimlom
The Unfairness of Infertility
"How easy it is for some people to have kids that they don't give a s**t about and how impossible it's been for me."
"I really hope to be a foster parent someday but I wanted to practice on my own kid first before I go screw up someone else's. I say that very cavalierly, but I genuinely wanted some practice before jumping in with a kid that, no matter what, is dealing with trauma from the separation of bio family."
"It's precisely because I don't take that lightly that I hesitate to become a foster parent. I knew before my infertility that I wanted to foster but my trauma also holds me back. It's unfair shoes for a foster kid to fill when their foster parents are looking for a kid they couldn't have one their own."
- BreakingCupcakes
Crossfire Commercials
"Crossfire wasn't half as intense as I thought it was going to be…"
- 2Anon4uAnon
"The Crossfire commercial promised quite a lot. You didn't get to fly into the ring upon the game pieces. And there was no actual fire or lightning, nor the chanting horde of post-apocalyptic children. And worst of all, when I beat my opponents, they didn't spin off into fiery oblivion."
- litetravelr
Though there's a lot of good in the world, there are troubling things, too. What makes it worse is that the things that are often the most disappointing are sold to us as children to be the things to really look forward to. It doesn't add up.