As FDR once said, "the only thing we have to fear is fear itself". But I beg to differ--I have every right to be afraid of heights. I have every right to be too scared to go to the Empire State Building, and cry every time I play a VR game that involves being on the top of fake buildings. The fear is real, y'all.
As it turns out, there are a lot of universal fears out there. And the people of Reddit have a thing or two to say. Suck it, Roosevelt. WowADeadMidget asked:
What's your biggest fear?
​I haven't even started this article yet, and I'm already sweating. Let's dive in.
​That would keep me awake too.
"Drowning, getting stuck in some tight place and asphyxiating/dying of hunger in there, or getting steamed to death.
That's pretty much the shared 1st place."
"I'm 34 years old and was very close to drowning last year. Got dumped out of a canoe and was pinned against a tree in a current. I pulled myself out and it took about every bit of upper body strength I had, didn't even really realize the severity of it while it was happening because if my head had stayed under I was done for. A person of smaller stature would have been in very serious trouble in the same situation. I think about it a lot too, usually when I'm trying to go to sleep lol."
A valid fear.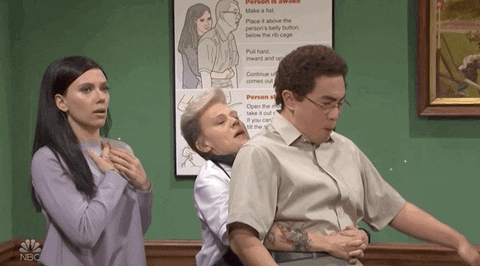 Snl GIF by Saturday Night Live
Giphy
"I choked on a piece of steak home alone a few months ago and had to give myself the Heimlich maneuver. It took 3 tries. I'll never forget my dog staring at me and the thought of my girlfriend coming home to find me dead on the floor of our apartment.
Now I think about that every time I eat by myself. So choking to death alone is my greatest fear."
This is heartbreaking.​
"Biggest fear is losing everything I have worked so hard for later in life. I watched my parents work hard do everything right build wealth and then almost towards their 50s my father got sick, lost his job. And now struggle to make ends they had to sell anything that had any value to them.
Now they just go through life with seemingly little enjoyment because they had everything set and in a blink of an eye it was gone and probably never come back."
This is why you should check in with your friends.
"Being one of those people who dies alone in their home and doesn't get found for weeks or more because they have no one who cares enough to notice they're not around anymore."
"There was an old man in our vicinity who died like this. Apparently he died on the toilet and been there for weeks in the summer heat with closed windows and doors so the smell was also not noticable to the neighbours. The firemen and policemen brought the body down from the flat in two bags apparently it was already falling into several pieces.
The smell was lingering in the apartment for a few days, one of my friends lives two floors down and he said it was unbearable."
​Let's go deeper, shall we? Sorry in advance.
Good advice.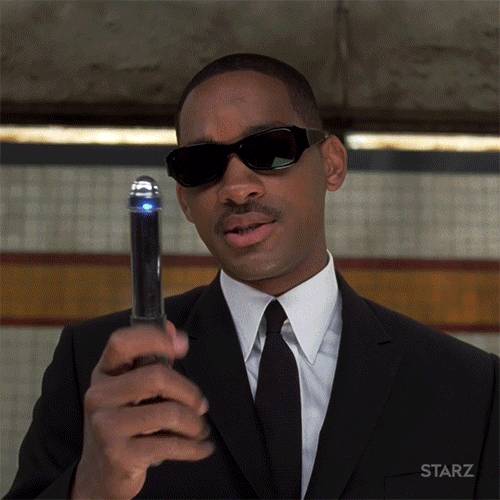 Will Smith Memory GIF by STARZ
Giphy
"Memory loss!!! Literally, everything I know in my life is memories."
"When I started to have memory problems, it super freaked me out. Now it's a little easier. I surround myself with trusted people and write everything down. Memory is important, but if you take care of yourself and find ways to keep them externally it can help a lot. Memory books, notes, friends."
Spooky.
"Deep water or caves with no light that you have to crawl to get through. So a cave full of water would be the worst.
That or what happened to that guy who was repairing an industrial bread oven when it turned on and he couldn't switch it back off from the inside."
I'm sorry, WHAT???
"Rabies.
You're fine one moment, and then the next day you have a headache. Turns out you got infected on that camping trip six years ago and it's been hiding in you ever since.
Now that you have a headache, it's in your brain and you're already dead. There's next to nothing doctors can do except put you in a coma and say a prayer, but odds are nearly 100% that if you do survive that you're a vegetable or nearly one.
You experience incredible pain, irrational hydrophobia, manic behavioral changes, and a total loss of motor control near the end. It's got to be one of the most humiliating, dehumanizing and terrifying ways to go, and it can happen just like that.
Rabies is terrifying."
​If that last one didn't shake you, these next few will. Read at your own risk.
​All we can do is stay optimistic.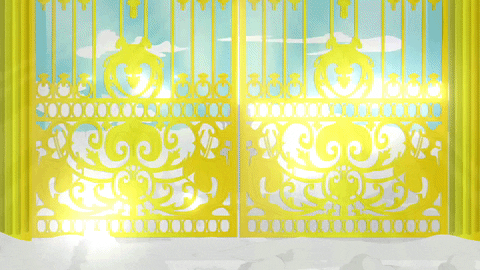 heaven gate GIF by South Park
Giphy
"Not being alive anymore - the finality.
I'm not afraid of dying - the act of it, anyway. I'm not afraid of what comes next - I've not bothered myself with that one.
What I'm afraid of is being… done. Here one day, then gone. Not able to do anything else.
I cannot out it into better words, that's how suffocating the anxiety of being gone is for me. Maybe it would be better if I were religious and believed in an after life, but the best I can do is convince myself that I believe your personal energy spreads to other beautiful things in life when you pass. But the mind, the mind just being… done. That is truly frightening to me."
Don't watch the latest Purge movie.
"Societal collapse. A climate or economic or disease-based destruction of society as we know it. Every part of normal life ceasing to exist, and every person having to fend for themselves. There's a documentary called 'Collapse' that scared the crap out of me."
"An even more frightening thought is that collapse is already happening, and we just don't have the perspective to recognize it. After the collapse of Rome, people living in Roman territories still considered themselves Romans for a long time, even though the Roman state was gone. Granted, things happen a lot more quickly in the modern world, and that in and of itself is concerning - the rate of change is ever-increasing. What happens to any system that encounters increasingly rapid changes? What happens to an airplane or a bridge or a human being whose rate of change keeps accelerating? They spin out of control until failure.
Climate change is a potentially civilization-ending event amongst several other candidates for bringing about our doom. Nobody has bothered to fix it yet, and even with more mundane problems, I feel that the government has already abandoned us. Just like some poor farmers five hundred miles away from the city of Rome, we cannot hope for the state to come and save us once things break down - they'll be too busy enjoying the last of their feasts, orgies, or taxpayer-funded drugs before the lights go out."
A parent's worst nightmare.
"The thought of anything/anyone hurting or something seriously bad happening to my daughter.
I once heard someone say that having a child is like taking a piece of your heart and letting it walk around outside of your body.
That's exactly what it feels like. I don't care for much things, but I would be nothing but an empty shell without her."
Alright, now that you've read all of that, go drink some water and take a nap. It was a doozy.
Now I'm thinking about societal collapse. Great.
Keep reading...
Show less
We really take just about everything for granted. Life is full of miracles, and we as humans can only seem to ever notice the big ones, but really it's the small ones that count the most.
There are so many tiny gifts that many of us have that a certain number of us would be kill to have.
A lot of that truth came into perspective during this pandemic. Just look how many people are now food dependent.
Ask yourself, what little thing do I have that may be a privilege to another and a luxury to many and it may not even have that much monetary value?
Redditor u/vianneyal wanted everyone to take a good hard look at just how good some of us have it, by asking:
What is something people don't realize is a privilege?
Want to "know" more? Never miss another big, odd, funny, or heartbreaking moment again. Sign up for the Knowable newsletter here.

Keep reading...
Show less
Let's be real, we all wanna be special. And some of us are willing to do or say ANYTHING to make themselves feel that way. Usually that leads to some bizarre claims that are meant to be impressive, when in reality, it's probably something that they need to do some inner work on. But that's just my hippie side speaking.
Here are a list of claims that people say to assure themselves that they're different. Am I being cynical? Probably. NotAGoodUsernamelol asked:
Whats something people commonly brag about but isn't actually impressive?
​Honestly, the things these first few people brag about are probably just the things that they need to fix.
​Crying is not something to brag about.
"People who one up you on how sh*t they think their life is.
Whenever you say you are tired, they counter with "oh I only slept for 3 hours last night" or they brag about how many times they've cried recently, skipped meals, etc.
It's really only a particular kind of person that does this sort of behavior, the attention seeker."
​I didn't know trauma was a competition.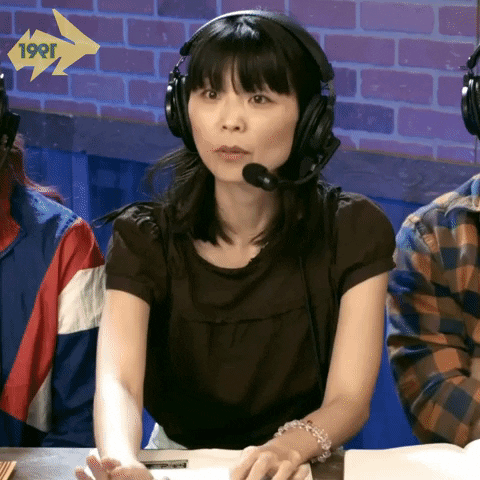 Understand I Get It GIF by Hyper RPG
Giphy
"When people brag about something that happened to them that was worse than what happened to you."
"Oh my god, this. My family is messed up, and I've been registered in CPS' system since about a week before I was born. Mom is a drug addict, dad is abusive, sister is paranoid schizophrenic. Whole ordeal. I got super lucky, and I'm really well off by now. So you can't really tell my background unless I share it.
I did once, to my classmates at lunch break, after a question of why I lived alone in an apt so early (16), and I explained a little bit, and answered all questions that came up.
Lo and behold, this one girl always had something to one up me with. I told the fascinating story of how my dad kidnapped me, and how my mom drove 8 hours to «kidnap» me back. Fun stuff. She interrupted, saying how her dad always forces her to go to soccer practice, and she knows exactly how I would have felt…
Sure, being forced into activities you don't want to at all is messed up, but like… What?????"
These guys are the worst.
"That they're an 'alpha'. Mate, if you're telling me, you're not one."
"It's funny if you consider for a moment that the term ''alpha male'' came from a misconception made by a guy studying wolves, who tried warning people that he messed up and that there is no such thing as an ''alpha wolf'', ''beta wolf'' or ''omega wolf''. Turns out he was just not aware that the whole pack that he was studying at the time was quite literally one family of wolves, not several in one pack, so naturally the head of the family is...well...the head of the family. He tried his best to warn us, but the damage had already been done because some meathead discovered his first paper and glossed over the second one."
​Speaking of people who desperately want to be cool, here are a few more certified bad*sses.
To be fair, I'm also scared to ask the clerk where the chips are.
"How badass they are, or what they would do if confronted with a situation. Not always the case, but is pretty common.
We get it, you would knock their @ss out and confront someone if they said X to you, but you were also afraid to ask the store clerk where the chips aisle was at Walmart."
"I have an employee who is constantly telling about how he's beat someone up or threatening to. He's late 50s obese, has high blood pressure and would drop like a sack of sh*t if he ever got punched by a teenager. He keeps threatening his daughters boyfriend, and can't understand why his daughter wants to leave home as soon as she turns 18. It's just embarrassing."
At least be a little interesting.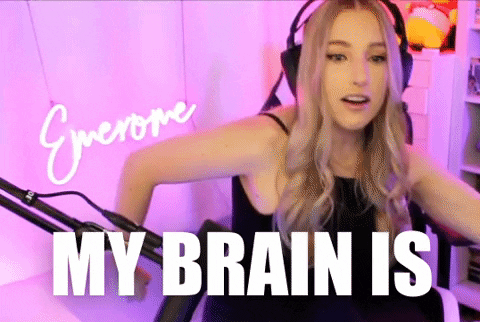 Studying Big Brain GIF
Giphy
"Their IQ when they clearly aren't intellectually interesting in any way."
"Years ago someone at work commented that I thought I was 'so smart' when I fixed the printer. Thought it was just banter so I responded that my IQ was at least 90! The rest of my time there he commented to everyone about how I bragged about my IQ. Couldn't correct him without making him look bad. Just told people that he was just annoyed that the printer seemed to hate him so it seemed like an inside joke."
​This is just concerning.
"How much they can drink. Good for you, bro! Enjoy your 30 pack... Makes me sad."
"I feel like that comes from playing drinking games when you're young and you first start drinking. If you're able to drink more and keep playing for longer you're seen as good/better compared to if you're completely wasted after 2-3 beers."
People Who Made A Lot Of Money From Something Totally Random | George Takei's Oh Myyy
How is this even possible?​
"That they haven't read a book since high school. Or that they can barely read/do math."
"I can't imagine stopping reading? It's so weird. Even like audio books or something. How do you manage to avoid books your whole life after high school."
Bragging at work does nothing for your reputation. Trust me, your boss isn't gonna give you that raise for bragging.
Why would any teacher want this?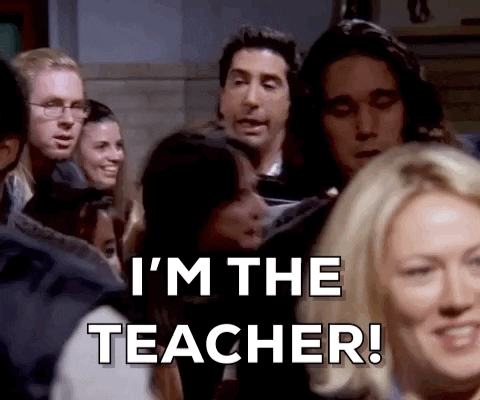 Season 8 Teacher GIF by Friends
Giphy
"As a teacher, hearing other teachers brag about how hard it is to pass their class. Like, you're just bad at your job."
"Man, I make it hard to FAIL my class. Especially this past year and seeing how much nonsense my kids have to put up with at home, as long as they showed me they were actively trying, they passed.
Some still managed to fail, though."
Overworking is not impressive.
"How many unused PTO hours they have.
Seriously. Overworking us not a good brag. And letting a company NOT have to pay you your guaranteed benefits... nope."
"I mean, as long as they use them by the end of the year. Otherwise, it's just leaving money on the table and that's just idiotic."
Stay away from dumpster fires.​
"Getting in trouble. This chick at work would tell us tales of her weird roommate and the everyday dumb sh*t they got themselves into. She thought it was cool, everyone else thought their life was a dumpster fire."
"They are fun to encounter on the internet but once they appear in real life there is a huge chance you will get pulled into their bullsh*t misadventures of misery. I like reading random strangers messy stuff here on reddit but that as close as I would like to get, got enough messy MFers to deal with in my life already."
Sometimes you have to wonder why people thought these were valid things to brag about in the first place.
These people can be toxic af.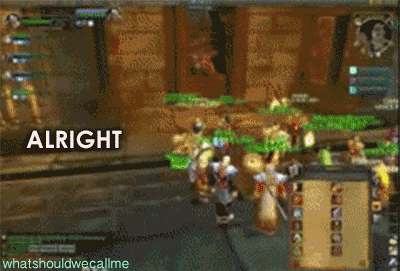 time tech GIF
Giphy
"I've realized that I just automatically stop listening to gamers who feel the need to brag about how much a** they kicked in multiplayer games.
Congratulations, you accomplished literally nothing of real value.
I'm more referring to gamers who insist on being toxic about it. It's one thing if someone wants to gush about their updated wardrobe, as I completely understand the feel-good sensation that comes from that, but I stop affording someone attention when they start going off.
Let THEM do the bragging.​
"Anyone who won't shut up about stuff that their friends/relatives did. Excessive bragging is annoying enough on it's own, but it's extra annoying coming from someone who didn't even put in the work to achieve things in the first place."
​Enjoy your life a bit.
"How hard they work.
I work 2 jobs, I'm a hardworking person. You should be like me.
No, I want a job to support myself not to live my life just to work. Seen a tweet where it says something along the line of we work 60 years just to live and enjoy 12 years. By then our body would be half broken down and unable to participate in a lot of activities."
​Imagine if a woman did this?
"Body count. Once had a man tell me he slept with over 200 women. Don't know if people commonly brag about how many people they've slept with, but this guy seemed to think it would impress me. The only thing it did was raise a red flag parade, so I marched the hell away."
My unsolicited advice is to not try to make yourself special or impressive, but focus on what makes you special on your own. You don't need other peoples' validation to make yourself feel good.
Then again, if you wanna brag about being a dumpster fire, that's your prerogative.
When determining how to spend our life in a way that feels worthy, many place a heavy emphasis on experiences. We want to die with scars and stories.
And sticking our necks out inevitably leads to a whole lot of struggle. But that doesn't mean we wouldn't do the same thing the very next day if we could go back.
Some things, though we'll never do them again, were too important an experience to pass up.
Redditor JackIrishJack asked:
"What should you do once, but not twice?"
Many people talked about the life experiences, big and small, that influenced their outlook. They recommend people go through some discomfort to gain important awareness.
A Capacity for Empathy
"Working in the food industry I feel like everybody should do it once so they can have a respect for food workers but it's also a hell I never want to go through again"
Paying for a Daydream
"Buy a lottery ticket"
"You're not going to win, but buying a lottery ticket gives you the chance to dream and pretend. Having a second lottery ticket isn't going to make your dreams more vivid."
Plenty of Implications
"Visit Auschwitz. I firmly believe everyone should go visit it so as to not forget what humans are capable of doing to each other. But no need to visit twice. Once was enough for me."
-- The_Chuckie
Others brought up things which, if done twice, would be a sure sign that something is very very wrong.
Supposed To Be Permanent
"Learning how to walk. The first time - good on you. Having to relearn a second time means something went terribly wrong."
-- Newtonsmum
Don't Wanna Find Yourself There Too Often
"Get beaten half to death breaks the concepts of your limits. Second time breaks the spirit. Third time is overkill."
Others apparently viewed the question as an opportunity for a little cleverness.
If You're Good
"Cut...you measure twice before." -- wxguy215
"For me its more like 'measure twice, make sure it's just a teeny bit too long then go back and shave it off little by little until it wedges in perfectly' " -- pistpuncher3000
As the Saying Goes
"Fool me" -- Thia_suzieUzi
"FOOL ME THREE TIMES FU** THE PEACE SIGN LOAD THE CHOPPA LET IT RAIN ON YOU" -- nixusthegod
Only a Couple to Work With
"Donate a kidney" -- RealisticDelusions77
"Donate one kidney, you're a hero. Donate two kidneys, you're a corpse. Donate three kidneys, you're a felon." -- Drach88
Physically Devastating
"Be born. Going through the birthing process again would probably kill my mother." -- cylonrobot
Here's hoping we can all find the healthy balance between living a full, experienced life and punishing ourselves a little too much.
Want to "know" more? Never miss another big, odd, funny, or heartbreaking moment again. Sign up for the Knowable newsletter here.
Keep reading...
Show less
A lot of times when the topic of regret comes around, we focus on what we regret not doing in life. This time, the question is flipped.
Redditor Appleseedbloom asked:
"What is something you have always regretted doing?"
Some people had regrets about not taking better care of themselves, some had regrets about important relationships in their lives. Sharing these moments with others on Reddit seemed to really bring the community together.
Thought the regret was there, sharing it on the internet seemed to make so many people feel better that they weren't alone in that struggle. And it was nice to get it off of their chest.
Here are some of those regrets that are not such bad advice to follow.
Debt.
"Getting into debt. I can't see a way out."
"I just got back into debt. I expect home ownership to be worth it, though."
This person was kind enough to share how they are getting through their debt.
"Consolidation."
"This was a life saver. Now instead of like five payments a month, I was able to get a loan that consolidated everything into one payment."
"I went through my bank of 20 years. I had never missed a payment with them and was a loyal customer. I applied for a loan online through the website and was denied. The following week, I called in and was approved within 1-2 business day. I didn't get the amount I asked for - but I got enough to pay of all my debt at the time which was only two credit cards. And I needed some dental work."
"Don't get a Capital One credit card. They will f*ck you over with a few things. Really high membership fees which you can't opt out of. And insurance which was $89 a month! I tried canceling this and was told no. So, when I got the loan, I said fuck you C1, and stayed with my bank. Cancelled and paid off the C1 card."
"The terms of the agreement was a 7 year loan. It's been 3 years of making payments. I've already paid off $8,000 because about once or twice a year, I'll throw in a "lump" sum payment. This shaved off 2 years - and 2 years of interest."
"I'm not saying this solution is for everyone. But it definitely worked wonders for me. It was a life changer."
- jenskal
Protect those ears, kids.
"Not protecting my hearing."
"I'm 52 and have had tinnitus for 20 years now. I should've worn earplugs when mowing the grass, going to concerts or loud movies. I shouldn't have turn my Walkman up to 11."
"Wow. Thank you for your story. I'm 54. Just started getting some ringing. It should be a lot worse. Concerts especially and very loud bars. The one thing that saved me was turning down my headphones. I got my first walkman in 1981."
"Don't turn your headphones too loud, kids. Also, once your ears adjust, turn it down even more. It will sound the same. If you don't, It will fuck you up."
"Also…get some good headphones…preferably noise cancelling if you frequent loud places….like Sony xm4, Bose quiet comforts, etc."
"Good headphones should allow you to hear details even at low volumes. If you like bass get a set tuned for bass or use an equalizer to enhance, but definitely don't crank all the volume just to get a little more bass."
"Active noise canceling might be bad for long term use so buyer beware. (You can also just turn it off most of the time…those cans I listed still sounded great without it.)"
- 8ry0n
Standing by mom.
"When my parents split up my mom had to raise us by herself and we were really poor."
"Eventually we had to get on food stamps to survive. My mom was devestated. She was a very proud woman and was working two jobs but it wasn't enough and it absolutely crushed her to have to get assistance, it made her feel like a failure who couldn't take care of her own kids."
"I remember we were in the grocery store and getting ready to pay. She was going to use food stamps to pay and she was so ashamed that she turned to me and said "If you don't want to stand in line with me you don't have to". She was trying to spare me the embarrassment."
"So I didn't stand with her, I went off and looked at a toy or something. I remember looking back at her, she was sheepishly fixing her hair and trying not to look "poor" as she worked up the courage to face the cashier."
"I have regretted walking away so many times over the years. I was just a kid, but I wish I could go back in time to go stand next to her and tell her how proud I am to be her son and how thankful I was for the sacrifices she made just to keep food on the table for us."
"It honestly breaks my heart every time I think about it."
- moby323
"Can I tell you something, as a mother that was once in that same situation? Whenever it came time to pay, I would always tell my daughter to go look at something for me. I was so embarrassed to have to use them (and this was a long time ago, so it was the actual Monopoly money looking food stamps that you had to count out and tear out of the booklets), I never ever wanted her to see it. Your mom is glad you walked away. I know it hurts you, and that says so much about you, but in that moment, it took a tiny bit of the pressure off of your mom not to have to be ashamed in front of you. You sound like a great person who has an amazing mama."
"I'd like to clarify, the shame wasn't necessarily about using public assistance. It was about knowing I had brought a child into a life that was bereft of all but the barest necessities and by the very action of paying with food stamps, people could look at me and decide that I was failing as a mother. Even that would have been bearable if I didn't agree with them. Their faces were just mirrors of my feelings about myself."
"For what it's worth, she turned out great. She graduated high school and college, the first person in our family to do either. She's a successful engineer, wife and mother. She has a comfortable life, and she loves me and we talk every day and see each other once a week for an overnight. To the person below who asked me why I would ever have a kid, it's a fair question. I was 16. I had a traumatic home life and statistically was pretty likely to end up right where I did. I waited too long to face it to be able to have an abortion, and I didn't put her up for adoption because the idea of giving her away and someone hurting her was more terrifying than keeping her. It's not an answer that paints me in a good light, but there you go."

Cigarettes.
"Becoming a nicotine addict. Cigarettes almost killed me twice in one year, when I was 34."
"I always thought I'd be one of those old af people still smoking. Reality had a different idea."
"When I was in undergrad I would be hanging out with friends and everyone would go outside and smoke. It was just me and this one other guy who didn't smoke and we would be left alone inside. He liked me and made me increasingly uncomfortable every time we were alone together. Eventually I started following people outside and they would always ask me if I wanted to bum one. They seemed weirded out when I said no and I didn't want to explain that our mutual friend was making me hella uncomfortable so I started to smoke as well. I really really regret it."
Drinking and Drugs.
"Drugs and drinking all day."
"Me too. Clean and sober now, but the damage is done and the consequences are for life."
Regretting it, but it lead to a realization.
"I regret and don't regret this one."
"I was 13 at a theme park with my class. It was our last day of school so we went to a big park to ride some rides."
"For no particular reason (other than thinking I was funny) I kept telling kids in my class 'Don't die' as they would climb onto a roller coaster. Some kids looked scared, some laughed."
"Finally a 20 something guy with his girlfriend also in line turned to me and shouted, 'Kid, shut the f*ck up,' his girlfriend quickly tried to calm him down and said, 'He's just a kid.' Boy did he look pissed."
"For me, it was like I had been slapped out of a trance. I thought 'Holy sh*t... I'm annoying?!' best thing to ever happen to me I think. But damn do I cringe when I think about it."
"[I did] similar sh*t when I was 9 to 11 and trying to be edgy. Every time I'd hear my parents finish talking to someone on the phone, I'd ask, 'So, who died?' At first they'd grit and say nobody, but after a while they got pissed and said along the lines of, 'You need to stop asking that. Don't ever ask stuff like that when I'm on the phone. It's disrespectful. You don't know if someone you know will die.'"
"I think they were much harsher words than that though. It hit me like a rock and I never did it again."
- xrihon
Some of these stories are heart breaking, but hopefully we can take a page from their book and bring it with us in life.
Though, it's hard to know what's worse: the regret of not doing something or the regret of doing something we shouldn't have.
Want to "know" more? Never miss another big, odd, funny, or heartbreaking moment again. Sign up for the Knowable newsletter here.
Keep reading...
Show less