Life's viewpoints can be so different when you're younger, when you have your whole life ahead of you, when you think you're fighting back against some tyrannical power bent on keeping your rebel heart in check. It's then, in those rage-filled glory years, you might think, "I'll never become like them. I'm going to keep sticking it to the man."
But years pass, and before you know it, you are "the man."

Reddit user, Zealousideal-Golf984, wanted to hear about the time when you became that which you vowed to destroy when they asked:
"What is your "You have become the very thing you swore to destroy" moment?"
You know who you are right now?
Your parents.
Doesn't matter if you responded, "No I'm not!" to that statement. You are your mother. You are your father. And there's nothing you can do about it. Cue evil laughter.

Rhetorical Questions Abound
"I told my friend's kids they could have a toy if they didn't fight over it, and if they fought I would take it back, they agreed, then proceeded immediately fight over it when I turned around. Without any conscious input from my brain I span back and heard myself exclaim "What did I just say?!""
"And suddenly I was my mother."
ttnl35
Coming Round Full Circle
"I teach at my old high school lol literally have coworkers that have sent me to the principal's office before"
Watchtwentytwo
It's Going To Rot Your Brain!
"Complaining to my son about him playing to much video games."
skwolf522
Nothing Better Than Plans Getting Cancelled
"Growing up, my dad hated going out. When we went on church outings, we were always the first family to leave. He just wanted to stay in and read the paper or watch tv. I vowed to never be as boring as him when I got older."
"Now that I'm older, nothing makes me happier than when plans get cancelled and I can just chill at home, and not worry about the commute or how much money I'd have to spend going out. Even if it's something I'm looking forward to like a band I really wanna see, part of me still wants to not go because of how crappy the late night commute will be."
YounomsayinMawfk
Where Do You Even Sit?
"My couch has no less than 8 decorative pillows on it. I am a monster."
MargotFenring
"This is the worst one"
lowtoiletsitter
You don't think the job changes you. "I'm never going to sell out to the man," you tell yourself as you wake up at 4am to make your commute to the office.
Little do you know...
It's In The Fine-Print Within The Fine-Print
"I make commercials for a living. I f-cking hate commercials to the core of my soul."
JhymnMusic
"Ugh dude same."
"I got hired as an animator at an agency not too long ago, so I figured I'd be doing lots of fun and flashy animations. I don't mind making commercials so long as they've got interesting visuals, which is something I greatly enjoy doing."
"I've been making glorified powerpoints about Medicare ever since I got hired. I've frequently received feedback to literally "make it less fun". A project I made 2 years ago, a fun and flashy internal use video, is getting a new iteration that I'll be doing soon. The old version made setting up web pages and product descriptions look interesting."
"They said they didn't like it and to "have less fun" with it, so I plan on being spiteful and making it f-cking awful to sit through. The problem with that is that I know that's exactly what they want."
"I'm reminded of the Pixies from Fairly Odd Parents, and how Timmy and the gang are the exciting antithesis of the drab corporate culture the pixies represent. I didn't think I'd become one. Lord help me."
Tokiw4
Karmic Payback Is Amplified In The Classroom
"I was in a computer class in high school and would drive the teachers nuts. I even had the other kids mocking the teachers by shouting out "on task!" whenever the teacher would start looking around to make sure we were working."
"I now teach a high school computer class. A student the other day stopped me before I could tell them to put their phone away and go back to work by saying "I know, I know, on task, on task".
"I was speechless and just left the student to return to my desk and rethink my life choices."
majorscud
Stopping People From Having Fun
"When I setup the website blocker on the company network. I spent so much of my childhood trying to get around those blockers at school, and now I'm the one setting it up."
"Edit: Admittedly, I'm not so evil as to block things for being categorized as "tasteless" like my school did, it's really just porn and illegal things, but I still feel slimy for doing it."
"Edit 2: Also, so be clear, I don't work at a school. My company does however employ a lot of Salesmen, and they're basically children, so..."
Nik_Tesla
Leaving The Grunt Work To Someone Else

"When I was an apprentice electrician it always pissed me off when my journeyman would make me do the hard manual parts of a job while he did the easier, but more technical work. I always swore that when I got my license and my first apprentice that I'd be different."
"That went out the window pretty quick."
Anakin_Skywanker
We're products of those who raise us. We take in what they do, what they say, and how they act to become the people the outside world gets to interact with.
It's critical we recognize this, for better or worse.
Seeing, Growing, Learning
"Sh-t, a looooong time ago (when I was 11 or so) I was walking across the school yard. My dad used to beat my butt when he was having a bad day and it really f-cked with me, so I was walking and just fuming, hating on him and how much of a tyrant he was for taking out his anger on me."
"Well, in that moment I bumped into a kid like 1/2 my size and he went to the ground. He hugged my legs (I think reflexively) and I just started pounding his face. I remember him crying, begging me to stop, the hatred, and then just a sudden moment of clarity. I realized I was a sh-tty person, that I was super mean, and that the kid I was hitting had done nothing wrong but was just a helpless target for my anger. I instantly flipped to empathizing for him, and saw myself for who I was. I can't describe the horror."
"I started crying and helping the boy up, we walked to the office together in tears and I ended up telling my principal everything. It was a long time ago, so they just decided to give me an in school suspension and not inform my parents."
"Also, that kid and I ended up exchanging SNES games and playing mtg/warhammer together a bunch in the following years. Andrew, dude, I can't apologize enough, and thank you so much for not leaving me in a hell of my own creation. Decades later and I still think about you, and how kind of a person you were, you changed a life, man."
"EDIT: Okay, just to clear up misconceptions and mass respond. This did not flip a switch and end my relationship with violence and anger. That took, well, up until today and then some. I still have anger that flares up and completely blinds me, but after decades, I'm not losing control or lashing out. Andrew wasn't one of the kids that I went after at school, I picked on kids that I thought were bullies, totally oblivious to the commonalities between me and them."
"I don't really have words for those of you that were bullied, or hurt while at school. Except that those of you that fantasize about beating up bullies now, as adults, need to find a better method for feeling empowered. You are literally just adult versions of playground bullies, we all had the kids that we thought were okay to victimize for some justification or another."
IonlyusethrowawaysA
We all have to grow up sometime.
Maybe don't worry so much about picking up that ice cream on the way home.

Want to "know" more?
Sign up for the Knowable newsletter here.
Never miss another big, odd, funny, or heartbreaking moment again.
Keep reading...
Show less
Every penny counts.
And I count each and every one... twice.
I hate to admit it, but money matters.
It just does.
You can't buy food or gas with a smile.
No number is too small.
Who agrees?
Let's find out.
Redditor bdnskjynx wanted to share about how even a little bit of extra finance, can go a long way. They asked:
"How much would your life be impacted by suddenly getting 5000$?"
With 5K... I would buy some dental services. Why are teeth so expensive?!?!
Buying Relief
"I could pay for my upcoming neck surgery up front... herniated disc pinching a nerve affecting my right arm."
BeulahsButterflies
"I had the same thing done. Instant relief. It felt like I had just hit my funny bone almost constantly for months before I got mine done. Take all the restrictions seriously and you'll heal just fine."
Bcmcdonald
Free
"I could pay off the last of my debt and, for the first time in my life, be completely debt free. Well, I don't own a home yet. So being debt free would be short lived as I would like to buy a house for me instead of someone else."
Fixmy59bug
"Paying off your debt is like getting past the scene of an accident on the highway. You've been stuck bumper to bumper for so long, and then all of a sudden you're going 65 mph. It doesn't even feel like the same road. You thought you'd never get to your destination, and then all of a sudden it's right around the bend."
jephistopheles
Squeaks
"Make the squeaky noises in my car go away. Back right wheel , goes away after reaching above 60kmh. Sounds like the plastic undercarriage scrapping against the wheel but I am no car expert. Just really hate North American Cars. I've spent like 3k in the past 3 months and it doesn't feel like that"
Acrobatic-Compote-12
Blessed
"There would be no immediate impact. I'm not loaded, but I just have my debts paid and I'm saving for a house."
4SpeedArm
"Love this thread going on. I to consider myself blessed. But I also worked my butt off. Spent the past year paying off all debts. Been living way below my means. It's all finally coming together and this year I finally get to give myself some things as a reward. Hope you all keep making wise decisions. Feel confident in life. And we all stay humble."
spare_oom4
Cushion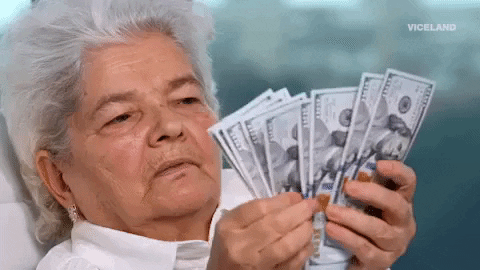 Pay Day Money GIF by MOST EXPENSIVEST
Giphy
"Gives me a little cushion between absolute ruin, a little breathing room."
Little_Buffalo
I love a good cushion; especially a money cushion.
Homeschool...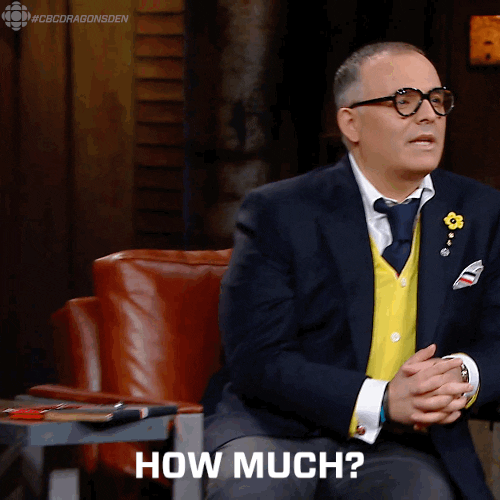 Dragons Den Price GIF by CBC
Giphy
"I could pay one semester of college tuition 🥲."
ShyCoconut0_0
911 Fund
"Quite a bit, I'll have to spend some time in the next couple weeks out of state dealing with a family emergency. That means I will not be working, which also means that my rent and other bills may not be covered next month. But I've been in worse situations, so everything will be alright."
codyfuincat
Everything
"Would be a game-changer. Single, live alone, bills are expensive, no savings... people talk about winning the lottery and while, yes, it would be amazing, 5k woUld also be life changing."
UKCHEF_Same.
"Living alone and I'm back in college while dealing with a bunch of health problems. That money would help so much."
Animasylvania
New Things
"I would be able to buy a new computer to work, and buy my grandpa some hearing aids."
WufoArt
"So this doesn't solve the hearing aid problem, but check out pocket talkers. You can find them on Amazon or wherever. It's a lot cheaper than hearing aids and I guess does make a difference for a lot of people."
continuingcontinued
"You may have looked into this already but my grandma has a Costco membership (~$60 in the US per year) to get her hearing aids for around $300 instead of $5000 after Medicare."
delaniear17
Not Enough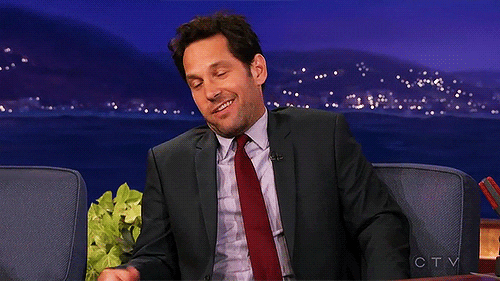 Bored Paul Rudd GIF
Giphy
"Weirdly for lower middle class family, not much. We have no debt and live within our means. We might take a nicer vacation, get some computer parts, and have a bit more savings. 5k isn't enough to make a lifestyle change."
bowlofweetabix
The Third
"It would be like one of those months you get paid 3 times."
BrilliantNothing2151
"That third paycheck in our household in the spring pays for the dogs annual vet visits, heartworm, and whatnot. Then we use the rest to buy something for the house and order the plants for the garden. In the fall we use it for Christmas present budget. It's nice money to have but we certainly don't need it to make ends meet."
theregalbeagle
Food for Thought
"Catch up on everything. Probably have enough left for a nice steak dinner at home. It'd be a nice stress relief and could probably start saving and slowly move forward."
the_deuce_lossener
Yard Service
"Not much. I'd probably go buy a greenhouse for my yard. I've been wanting one forever but don't want to spend the money on it."
solskuggi
Changes
"Drastically would change my situation. I live paycheck to paycheck so that would be a dream."
inspiration27
Depends...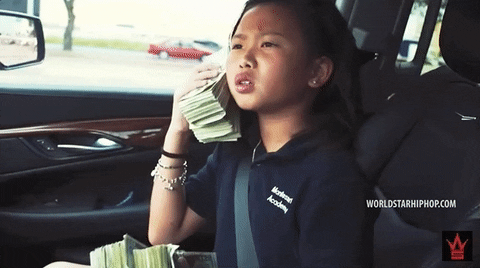 young dolph plies GIF by Worldstar Hip Hop
Giphy
"$5k would mean almost nothing at this point in my life. I read something funny recently $5000 was a lot to owe but not a lot to have."
Palmervarian
Timing
"At the right time it can make ALL the difference for someone. For a family just squeaking by paycheck to paycheck it can mean having a real Christmas or taking a much-needed vacation."
yParticle
Stocking Stuffer
"It would buy the trip I've been promising my daughter for 6 years. Our bills get paid, we own a house, we're doing OK. She's wanted to take a trip to where her mom died since the year after it happened. But the roof needs replacing and the car needs attention and there's just not enough to do everything. I've got 1500 cash in a vase, I keep stuffing some in there when I can but at the rate I'm going it's not gonna happen before its time for college."
toweringpine
DO It All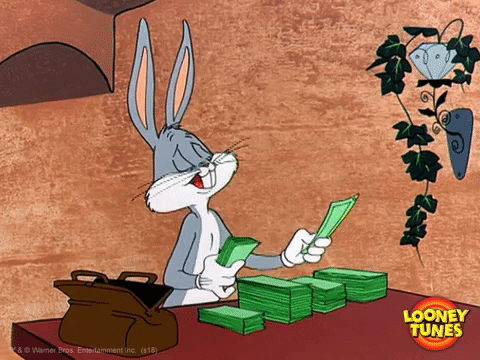 Bugs Bunny Money GIF by Looney Tunes
Giphy
"It would be life changing. I'd be able to get my orthopaedic… I've just been pretending I don't need it. At first I thought about food and rent and camps for my daughter. But honestly, the orthopaedic could change the severity of my disability. And it makes way more sense to just freakin' do that."
JasAkiko
Wheels
"Considering my car just came back from the insurance adjusters as totaled, it would makeup for the gap between the book value and the insanity of what the market actually looks like right now."
UnethicalFood
A Fun Spree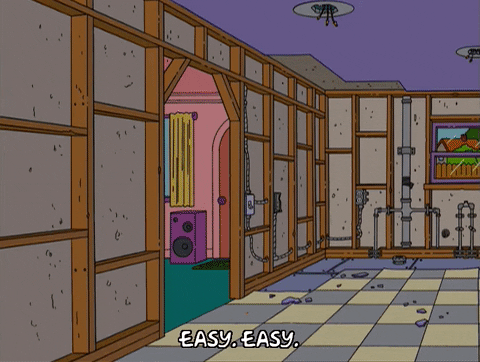 homer simpson building GIF
Giphy
"It would certainly be nice but not life changing. We are very hard working and fortunate. I am remodeling a large section of my home by myself and it would be cool to have a surprise $5k shopping spree."
TheShoot141
Congrats to the people it wouldn't change life for. I however am on Venmo.
Want to "know" more?
Sign up for the Knowable newsletter here.

Never miss another big, odd, funny or heartbreaking moment again.
Keep reading...
Show less