Reddit user Ninac4116 asked: 'Who are some exposed frauds that still have a following despite being debunked?'
Cognitive dissonance is when one learns new information that challenges a deeply held belief that seems to undercut a favorable self-image, that person may feel motivated to somehow resolve the negative feeling that results—to restore cognitive consonance—by ignoring the challenging source.
This isn't the only response to cognitive dissonance, but it's the one most people are familiar with.
This behavior explains people believing something—or following a leader—despite all the contradictory facts. Outsiders look at the situation and are amazed that their adherents can't see the absurdity of the fraud.
But it's a common occurrence.
Just spend some time watching documentaries about cults and you'll see all the proof you need.
Reddit user Ninac4116 asked:
"Who are some exposed frauds that still have a following despite being debunked?"
Playing With Fyre
"That dude that went to prison for fraud for Fyre Festival, Billy McFarland. He is out now and wants to try again."
~ Can_Not_Double_Dutch
"Grifters gonna grift. His sleaziness was already well documented with that credit card/access card BS before the Fyre."
~ mcburloak
"The justice system certainly failed on this one. A long running pattern of documented fraud even before he committed the massive Fyre Festival wire fraud in the amount of millions of dollars and guy is out within a few years."
"What a f*cking joke. There are thousands of people serving more time for drug offenses and stealing 1/100th as much."
~ perfektstranger
* Billy McFarland is an American con artist and convicted felon who co-founded the ill-fated Fyre Festival as well as several other fraudulent businesses.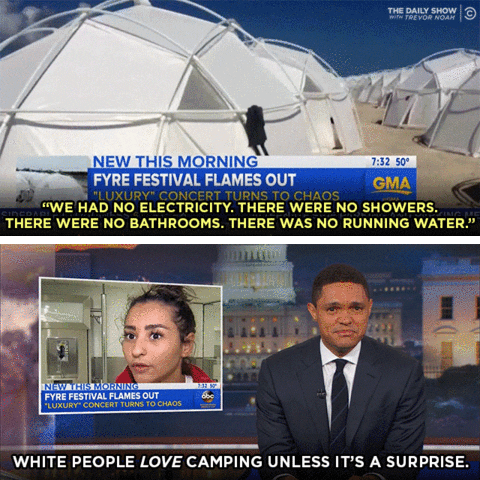 The New MLM
"All of those YouTube 'financial freedom' classes/courses/programs."
~ TiaMaeLove
"I consider those to be Gen-Z pyramid schemes."
"'Learn how to get passive income by teaching people how to get passive income by teaching people how to get passive income!'."
"'Something, something grind mindset...'."
~ Kurt0690
Totally Not A Cult
"Keith Raniere who started NXIVM too."
"There's still a bunch of women that hang out outside of the prison he's in singing his praises every day."
"It's weird man."
~ HotGarbage
* Keith Raniere is an American cult leader who was convicted of a pattern of racketeering activity, including human trafficking, sex offenses and fraud."
- Reddit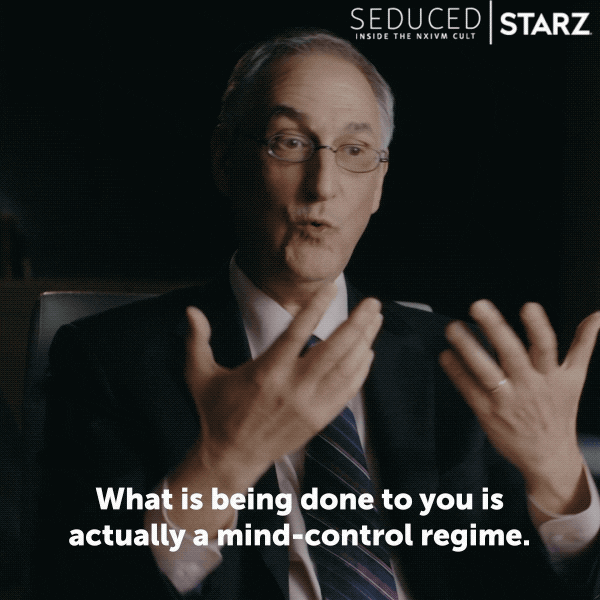 Giphy
Also Totally Not A Cult
"Warren Jeffs and Fundamentalist Church of Jesus Christ of Latter-Day Saints (FLDS)."
"Dude is literally in prison and still has a significant amount of devout followers."
~ alienwitchkitty
"To be fair, the FLDS is very isolated from the outside world (think no internet). It's possible that they genuinely don't understand the severity and overwhelming evidence of his crimes."
"Though you'd still think that watching your prophet marry children as his brides would set off some red flags."
~ lo_profundo
* Warren Jeffs is an American polygamous cult religious leader who was convicted of several sex crimes and two assisted sex crimes involving children.
"I'm a long time postal worker and I once did an intake at the plant of a pallet of letters from Warren Jeffs. They have to provide us a sample for this kind of mass mailing for billing purposes so I read the letter."
"He was sending it to every church of every denomination within our province (Canada). I imagine other plants got similar pallets."
"The letter was a demand that they give all properties and tithing money over to Warren Jeffs and the board of the FLDS. He wanted every priest/pastor to tell their congregation that they were wrong and would now be following Heavenly Father's wishes to completely turn over everything to the FLDS and every member was to write letters and make calls demanding Warren's immediate release."
"This mailing cost was in the thousands of dollars and I suspect every church in Canada received one, potentially tens of thousands in cost. That's all money from his followers, terrible waste."
"For months afterwards we saw so many of these letters come back through the plant labeled return to sender. I would be completely shocked if they got even one positive reply. Massive waste."
~ janesfilms
Absolutely, Totally Not A Cult
"L Ron Hubbard. My uncle is Scientology level OT8."
"I'll never understand why he buys into it (literally and figuratively)."
~ thatoneguy889
"L. Ron pulled a 'hold my beer' before it was even a thing with saying the Ringling brothers (circus guys) were about to be upstaged by the biggest scam in history, then proceeded to write the Scientology books."
"Even knowing Hubbard was a failed sci-fi author, and that he had a history of failed scam attempts, people still believed the Scientology books were educational/historic documents and a guide to a wonderful life/afterlife. Mind blowing."
"Equally if not more of a scam than Joseph Smith reading the gold tablets from a hat, that only he could see and decipher because that is what God wanted. The level of gullibility of mankind throughout history is impressive in all the worst ways."
~ _calmer_than_you_r_
* Lafayette Ronald Hubbard was an American pulp science fiction author and the founder of Scientology.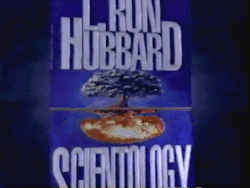 Giphy
Sleight Of Hand
"Uri Geller."
"He still to this day claims he has mystical powers and won't admit he's just doing magic tricks, despite being exposed by James Randi."
~ agent_x_75228
"The crazy part to me is that he is actually quite talented as a magician."
"He could make a good living just doing magic tricks and billing himself as such."
"He didn't even have to lie to be successful."
~ starmartyr
"His exposure on The Tonight Show with Carson is so fun to watch."
"You almost feel bad for him. Almost."
~ BulljiveBots
* Uri Geller is an Israeli-British television personality and self-proclaimed psychic known for his trademark television performances of spoon bending and other illusions to simulate the effects of psychokinesis and telepathy.
Oh, Oprah... 😞
"Dr Phil and Dr Oz."
~ 335i_lyfe
"Oprah has pushed so many terrible people and I feel like it really should be discussed more.
"My mom's been in a cult for years because of her pushing Gwen Shamblin and the Weigh Down diet on her show."
~ _angesaurus
"She propelled so many charlatans and their mumbo jumbo into the mainstream."
~ Dangerpuffins
* Phillip "Dr. Phil" McGraw is an unlicensed clinical psychologist and TV personality who appeared as a relationship and life strategy expert on The Oprah Winfrey Show whose methods have been called "exploitative" and "appallingly cruel."
* Dr. Mehmet Oz is a television presenter and physician who appeared on The Oprah Winfrey Show and his own program which drew criticism from the medical community for false medical claims and pseudoscience including faith healing and various paranormal beliefs.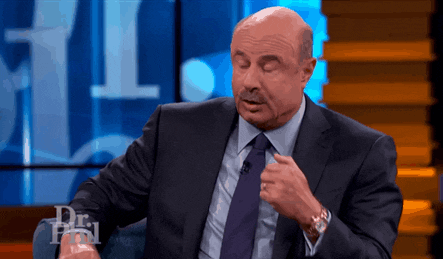 Giphy
Body By...
"The Liver King guy, Brian Johnson, not sure if he still claims to be natural though."
~ RegularEmbarrassed36
"Dudes got a physique that is pretty much impossible to achieve natural."
"Like it's still hard work even if you're not natty. But don't give other kids the idea it's achievable."
~ herroebauss
"It's not just him giving kids the idea, he's quite literally RIPPING THEM OFF, selling all these products, selling his lifestyle, taking their money pretending that he's helping them."
~ battleduck84
"He admitted he was using steroids, went clean for a bit, and unless there's been developments in the last few months he's back on steroids and claiming he's not."
~ blames_irrationally
* Brian "Liver King" Johnson is an American fitness social media influencer.
Who Profits From The "Prosperity Gospel"?
"Joel Osteen"
~ Blue_Period_89
"The guy just sells toxic positivity, begs for more money, and claims it under the Christian God. I'm a Christian and I can say with full confidence that what he teaches is NOT what Jesus is about."
~ cutiegirl88
"Pretty much all of the mega church leaders are frauds."
~ usedmotoroil
"I'd say 100% of them. It is anti-Christian. Any excess should be given back to the communities they are in."
"That's why they don't get taxed. But now it's just a grift."
"They don't give a f*ck about anything other than the size of their bank accounts."
~ theshane0314
"Absolutely 100% they are frauds and lying weasels."
"Osteen or Copeland or any of the others who unabashedly pound the pulpit, so to speak, on the 'prosperity gospel'—they have incorporated their sin as their strength in the eyes of their followers and those imbeciles eat it up."
~ Thunderhorse74
* Joel Osteen is an American televangelist, businessman based in Houston, Texas and one of the more prominent figures associated with "prosperity theology" and a focus of its critics.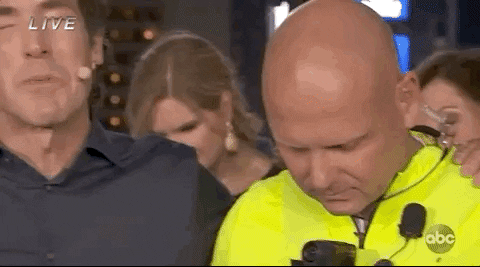 Giphy
Filipino Fraudsters
"Bongbong Marcos and his family."
"Their family literally stole billions from the Filipino people yet they are still out of prison. Their family matriarch, Imelda, was even sentenced to prison for graft, but no one dared to arrest her."
"Bongbong is now even president of the Philippines and has a huge cult following because of how they tried to distort history."
~ holyguacamole-
* Ferdinand "Bongbong" Marcos Jr. is the second child and only son of former president, kleptocrat and dictator Ferdinand Marcos and former First Lady Imelda Marcos.
The Power Of Motorola Compels You!
"Faith healer and psychic Peter Popoff. The divine voices he heard were actually his wife using a radio."
"He's still selling his 'Miracle Water'."
~ SnooChipmunks126
"Popoff was exposed in an investigation on a news show.
"He 'retired to a quiet life of contemplation' when it aired which everyone knew was horsesh*t."
"A couple years later he's back grifting."
~ Renaissance_Slacker
* Peter George Popoff is a German-born American televangelist, charlatan, debunked clairvoyant and faith healer.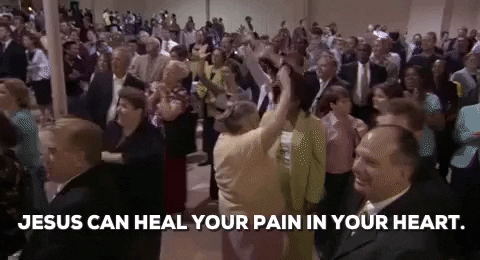 Giphy
No, Vaccines Don't Cause Autism
"Andrew Wakefield, who was trying to get his own vaccine approved, so he tried to make it look like another vaccine was a problem."
"He did research without getting proper consent, falsified results, and so on."
"He's become the darling of the vaccines-cause-autism crowd, even though his behavior was so egregious that he lost his medical license."
~ DrHugh
"Oh it's so much worse. Wakefield's alternative vaccine (cofounded by a quack who didn't have a medical license, believed he could cure autism with his bone marrow, and had his name spelled wrong on the patent) was a cash-grab, to capitalise further on the greater scheme."
"He was paid to discredit the MMR vaccine by a lawyer who recognised the amount of money there was in suing the manufacturer on behalf of concerned parents, in collaboration with a then-small group of parents who believed it made their children autistic (called "JABS") who have since rocketed in popularity as a direct result of the whole debacle."
"Wakefield lost his license primarily because he did not receive informed consent for procedures. Not only did the handouts he gave to the parents not even mention all the procedures performed, but they did not mention risks. The handouts literally do not contain the word 'risk'."
"He also lied. A lot. Like, the results of his study were shaky at best, and half of them were just completely made up."
"Oh, and giving colonoscopies to children ended up being a horrible idea, because one of them got a perforated bowel. He f*cked up that kid's life forever. It's... disgusting."
"Autism isn't actually that bad. And it's kinda disgusting that it was being treated as something worth risking actual death to avoid.
"Also, the head of Andrew Wakefield's hospital at the time of his departure (when he got fired because his colleagues got sick of his sh*t) went on to describe him as, quote, 'a Wanker and a Fraud'."
~ Otherversian-Elite
How Is He—either one—Still A Thing?
"Logan Paul. This really annoys me. The dude has been called out for multiple crypto scams and yet I still see his sh*tty energy drink all over grocery stores and gas stations.
"I really hope he goes down for real."
~ Zelgon
"It's crazy that he even still has a following after everything he's said and done."
"People were actually cheering and rooting for him in his recent scammer vs scammer joke of a boxing match."
~ labwongames
"The world isn't running out of unattended 5-10 year olds with iPads anytime soon. That's why he still has a following."
"Or am I thinking of Jake Paul? Eh, two sh*ts, same a**hole."
~ The-Mighty-Caz
"When I taught middle school several of my students were huge fans of Logan or Jake Paul. They'd come to school in their merch and listen to their sh*tty music while they did class work."
~ SadandBougie
* Logan Paul—once called "the face of douchebag entitlement" and Jake Paul—known for prank videos—are brothers and American YouTubers who started out posting sketches on Vine.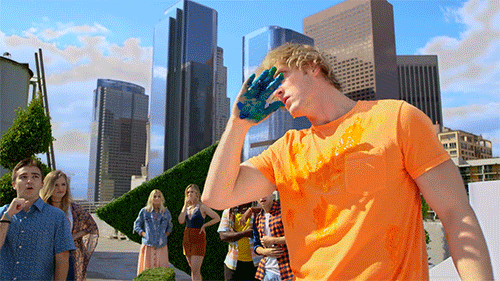 Giphy
"Multi-Level Marketing (MLMs). The vast majority of people who sign up for them make very little and a significant number lose money."
"And yet, they're everywhere."
~ LadyMageCOH
"99% of MLM sellers lose money. It's only those at the very top that actually make anything at all."
"It's such a scam and a fraud!"
~ greens_beans_queen
"That's why they used to be called pyramid schemes. They came up with the term MLM to make it sound better."
~ Bijorak
45
"Donald Trump/MAGA… the guy has over 50 felony charges and civil cases for fraud and rape and still has followers?"
"It's cuckoo bananas."
"He is a con artist… and it's so glaringly obvious!"
~ Acceptable-Bullfrog1
"I try not to be Trump this Trump that, but this is what immediately came to mind."
"He's not good at business. He's not good at being president. He's oblivious to rules he doesn't want to observe. They think he's Christian and like, when have you seen him going to church even to fake it?
Everything he does is as obvious as his fake tan that makes him look like Magda (MAGAda? 😃) from Something About Mary.
"His MAGA minions claim they're these shrewd people that show up on the car lot and get exactly what they want for less than it's worth when really they're the type to show up on the lot and leave with a Hummer they don't need and can't afford."
~ Orgasmic_interlude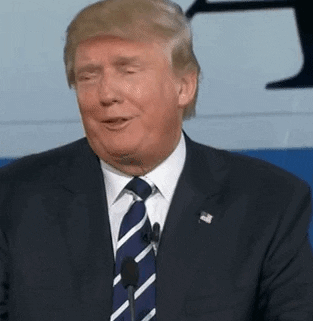 Giphy
In the words of Carl Sagan:
"One of the saddest lessons of history is this: If we've been bamboozled long enough, we tend to reject any evidence of the bamboozle."
"We're no longer interested in finding out the truth."
"The bamboozle has captured us. It's simply too painful to acknowledge, even to ourselves, that we've been taken."
"Once you give a charlatan power over you, you almost never get it back."
~ Carl Sagan, The Demon-Haunted World: Science as a Candle in the Dark
What proven frauds, scammers and grifters would you add to the list?
"Reddit user theary18 asked: 'What is the best thing to say someone to subtly fuck with their head?'"
Sometimes it's fun to toy with someone.
Especially if it's an enemy or a loved one who simply deserves a good ribbing.
Some cryptic sentences can send anyone into a tailspin.
And oh the fun that can be had.
You have to be as vague as possible and as sincere.
You have to sell the sincerity. That's vital!
And then just watch them implode.
Redditor theary18 wanted to hear about the most creative ways to throw somebody off their game, so they asked:
"What is the best thing to say to someone to subtly f**k with their head?"
I love to come up behind someone and say "I can't believe they would treat you this way. I got you girl!"
Then I scurry away.
Tee-hee...
It's YOU!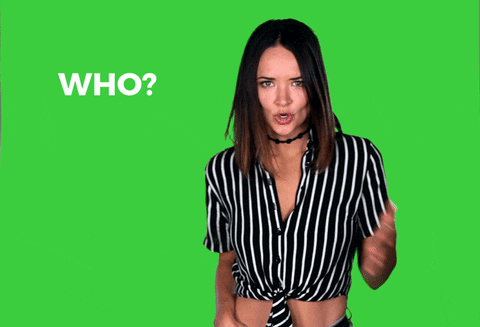 For Me GIF by Liz Huett
Giphy
"Just tack on the phrase 'given your history' to any question you ask someone."
"Are you sure you want another drink? Given your history?"
"Do you mind driving? Given your history?"
hamletreset
Mean Kids...
"I moved to my elementary school in the 5th grade. Mid-year, a boy came up to me and said, 'I really thought you were gonna be somebody.' I'm now 45 and I'm still like, what the f**k was he talking about?"
NicklePlatedSkull
"Likely something they heard a parent say to someone. Kids love to repeat the dumb stuff you say the next day at school."
itsallgoodman2002
"All jokes aside he probably thought you were someone else. I've done the same things countless times and it's happened to me a few."
Download_more_ramram
"I would interpret this as this kid hearing there's gonna be a 'new kid' and then their imagination ran wild as to who this new star is going to be, that it will be like in some kid movie or something, but you turned out to be just another kid student."
i_was_planned
I Like You
"I don't get why other people don't like you."
Dependent_Main2643
"Another variant is..."
"I don't care what everyone else is saying. I think you're great!"
"They'll take it as a compliment at first but then they'll think about it and it'll eat away at them."
Oh-Cool-Story-Bro
"A guy I work with says this time to me every time I help him 'I don't care what everyone else says about you you're alright. Literally everyone else. We did a poll.' XD guy says some crazy s**t. When he started he tried to convince us he was a flat earther. He just likes fucking with people."
ThreeBeatles
Rumors
"'I heard about you.'"
ignorantpigeon
"Whenever I hear this I always respond with 'if it's all good, it's all lies.' Usually shows my sense of humor and if it is bad things they heard it usually lightens the mood."
ElApolloLoco
"Years ago I worked at a cafe and function venue which was sold after a few years to a new catering company. The first time I met the new restaurant manager I introduced myself and she exclaimed 'Oh, you're winoforever!' and I was a bit weirded out. Then not long later I met the new owner and she also said 'Oh, you're winoforever!' I still wonder twenty years later what they'd both heard about me."
winoforever_slurp_
Problems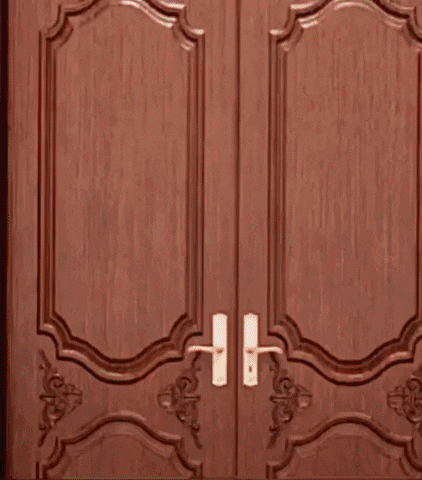 Drunk Party Girl GIF
Giphy
"Go up to someone at a party and say: 'I just want you to know that personally, I have no problem with you being here.'"
LuketheMook
"I once got drunk and effectively said that to a girl at a wedding. 'I don't care what everyone else thinks, I always liked you' or something like that."
Supersnazz
Parties are the perfect setting for these shenanigans.
Especially with the drinkers.
But get them at least semi-sober.
I got You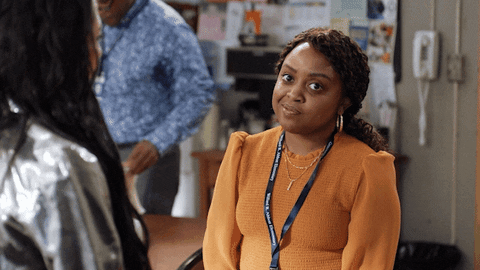 Okaay What GIF by ABC Network
Giphy
"If you are chatting with someone and another person walks up look at them and say 'I just want you to know that I was defending you' then turn and walk off. It's a good 2fer."
could_use_a_snack
Hush
"'We know, but don't worry, we'll keep it a secret.'"
ch3rrycsmos_
"A friend in high school (actually still a current friend) said something similar to me and it definitely f**ked with my head. 'You know you're not fooling anyone, right?' He wouldn't elaborate and it took me the rest of the day to figure out he was f**king with me. As a guy with imposter syndrome, especially as a teen, that had me turned for a bit."
ablackcloudupahead
You Again
"If it's someone you interact with repeatedly, always introduce yourself as if you've never met before."
Stillwater215
"I keep doing this to a guy I see very occasionally. He's a friend of my sister-in-law, but I've introduced myself to him at least four times. Right now, I'm trying to picture his face and I totally can't, so if I see him again, I'll introduce myself again. He remembers me though. And I don't have this issue with anyone else, I just can't remember this guy's face for some reason."
KrtekJim
Big Mouth
"You really need to brush your teeth."
setthepinnacle
"Somebody jokingly left a message on the 'tip' line that said 'Take a breath mint.'"
"I'm like 90% sure it was just the first thing that came to his head but it f**ked with me for weeks. I was self-conscious when talking to people, being close to them with my mouth open, and I'd constantly be brushing longer/harder taking mouthwash a couple extra times a day, and using mints."
ToFaceA_god
Head Issues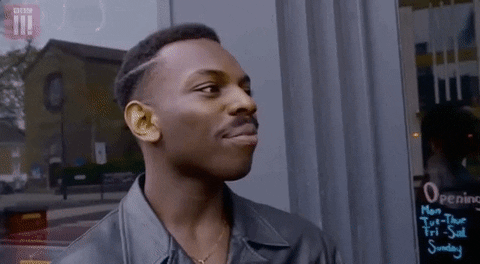 Think About It GIF by Identity
Giphy
"Give all your friends a few dollars to compliment their hat if they're not wearing one. When 50 people insist you're wearing a hat, you start to think you're wearing a hat. It will drive them insane."
Stillwater215
Hats off for that last one. That's harmless but devious.
Do you have any tips to add? Let us know in the comments below.
It's not attractive to gloat.
And there is little more obnoxious than flaunting how wealthy you are.
Particularly if you aren't even that wealthy to begin with.
Indeed, perhaps to make themselves feel more powerful and important than they actually are, many people will try and show off how much money they have in what they wear, eat, live in, and drive.
However, not everyone is so easily fooled, as those in the know can detect a charlatan when they see one.
Redditor aloe_veracity16 was eager to hear the dead giveaways that someone might not be as wealthy as they appear, leading them to ask:

"What's a dead giveaway that someone is not actually as wealthy as they claim?"
Stating The Obvious...
"When they constantly talk about how wealthy they are."
"A genius doesn't need to tell you they are smart."
"An athlete doesn't need to tell you they are fit."
"And a rich person shouldn't need to tell you they are wealthy."- TigLyon
Attracting Unwanted Attention...

"90% of the wealthy shut the f**k about it, because they learn once they start making good money everyone wants a piece."
"Talking about it constantly = broke AF."- Vladtehwood
Simply By Doing It...
"Making the claim at all is a dead giveaway."- Starfox41
In Plain Sight...
"People who actually ARE wealthy mostly try to hide it."- Matt7738
"Living In A Material World..."

"I'm not well-versed in judging someone's wealth, but I do notice that the fake rich only look rich on social media and try their hardest to go to popular locations celebrities post."
"I know a couple of friends of friends who took out a loan just to keep up the facade that they're all in on the latest iPhones and wearables."
"They built a persona of being a rich kid, so now they have to stay the course."- anima99
Flaunt Modesty, Not Wealth...

"As a person which knows many very rich people."
"I can guarantee that not a single one of them wants to be known as rich."- CompetitivePause9033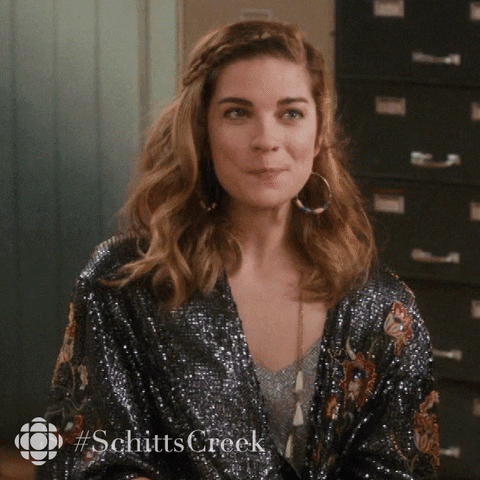 Schitts Creek Flirt GIF by CBC
Giphy
We Heard You The First Time!!!
"When they repeatedly and adamantly tell you how wealthy they are."- Famous_Bit_5119·
Experiences Over Stuff!

"I feel like actual rich people prioritize vacations/travel, buying their kids cars, paying for their kids/grandkids tuition."
"They don't spend money on flashy or luxury stuff as much."- Klesea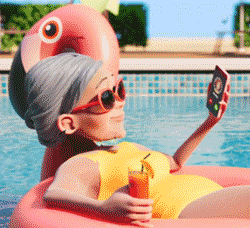 Summer Time GIF by Merge Mansion
Giphy
All In The Editing...
"Ever notice how those jet setting influencers that post their pictures out of the airplane window are behind the wing?"
"They're in coach."
"The picture in business is where they stopped to pose on the way through."- Turbulent-Ask-2633
Pack Light...
"Private Jet pilot friend of mine said for the slightly wealthy they bring loads of luggage."
"The ultra rich bring a day bag they have enough money to buy clothes when they get there or already have clothes waiting on them."- hadmeatgotmilk
The Less Said...
"I never met a wealthy person that talks about it."
"They don't need to."- 181Eclipse·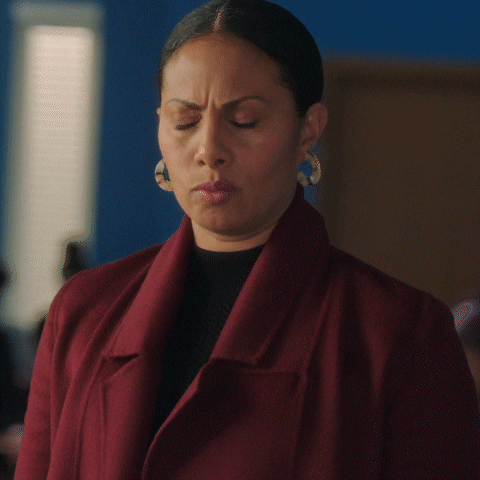 Christina Moses Secrets GIF by ABC Network
Giphy
"See The Pyramid [SCHEMES!] Along The Way..."
"They make a goofy advertisement for some book or course that 'will help you get rich too!'"

"If they were actually rich, they would be on some tropical beach engaging in whatever vices they enjoy most-not hocking some get-rich-quick scheme."- illegalopinion3
All About The Simple Things...
"My dad's entire job is managing millionaire / billionaire philanthropy accounts, so I've grown up surrounded by some of the wealthiest people in the country."
"And I never knew until I got older how these 'Mr. Smith' and 'Ms. Jones' people that I'd grown up hanging out with were anything above upper middle class."
"Normal clothes, modest homes, very down to earth and funny people."
"Big wealth, and especially old wealth, is quiet wealth."- Travel_and_Tea·
Anything But Proud...

"I have a family member who insists she and her husband are upper middle class."
"She isn't."
"She's rich (8 figures), but it hurts her in some sort of primal way to acknowledge that."
"Her adult brother is also wealthy, although not as much as his sister."
"Likely also 8 figures."
"He insists he's blue collar and middle class."
"There's something in their upbringing that makes them ashamed of having 'made it' financially."- strangled_spaghetti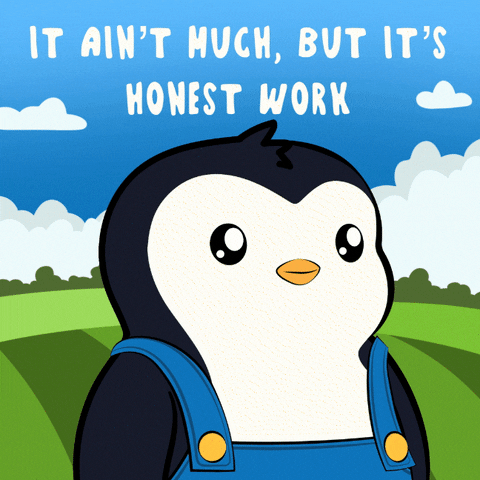 Blue Collar Work GIF by Pudgy Penguins
Giphy
People will try to come off as wealthier than they are for a multitude of reasons.
But just like any facade, keeping it up eventually becomes untenable.
This is why it's always most important to be grateful for the things you have, rather than flaunt what you wish you had.
Full disclosure at all times with your significant other, right?
Yeah, good luck with that.
Let's get real—there are things we don't tell our partners for a lot of reasons.
Sometimes you just don't feel like having to explain something that doesn't really affect them.
Sometimes you're protecting them from something that will have a devastating effect on them.
These are probably going to be more that second one...
Reddit user Janine_18 asked:
"What's the one thing you'll never tell your SO?"
Love/Hate Relationship
"She loves her siblings and hates her parents."
"I hate her siblings and love her parents."
"They were very tight with their parents for the first 3 years of our relationship, and in 2017-2018 all hell broke loose so to say. My partner has no personal animus towards her parents, she is however extremely close to her older sibling who has a heap of problems with their parents."
"My partner follows their lead and it guides her own relationship with their parents. And the reason her siblings have huge problems with their parents is that they retired, moved 20(!) whole minutes away from their childhood home and went on a vacation for a month.
"They are apparently 'selfish', 'inconsiderate', and 'don't think of themselves as parents'. This despite the fact that they call and visit for every holiday, birthday, promotion, celebration of any kind. Dog and babysit. Frequently host. Communicate well."
"No the absolute truth is that my partner's siblings are black holes and not great."
"Would 'I radically dislike your one sibling and don't trust the other at all" be a viable middle ground?'."
~ Agreed_fact
Sweet Tooth
"A few years ago, my girlfriend put a candy bowl in our hallway at our apartment for Halloween. She came home that day to discover that nobody took any candy, and she was a little bummed."
"Over the course of that week, I'd take candy out before work or when she was asleep."
"She got so happy that 'the neighbors loved the candy'. She does this every year now, and I have to continuously swipe the candy and pretend it is the neighbors."
"It makes her happy, and I get free candy. Win win."
~ AlecsWebHair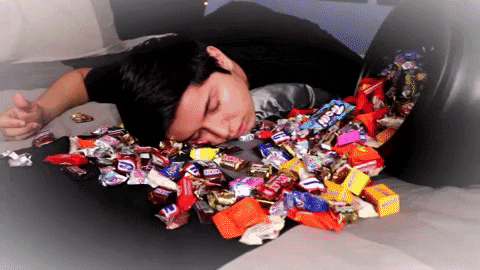 Giphy
In It For the House
"That I know she cheated on me and the only reason I haven't left her is because the mortgage interest rates are a bit high so I can't comfortably buy her half of the equity we have in the house."
"I got a valuation, a mortgage pre-approval, and a lawyer all ready to go... But would only have about $21 per week to spare... I'd be screwed the first time a major appliance or the car breaks down..."
~ H_He_Metals
Mommy Dearest
"That her mother is a bad person in disguise of a caring and beloved figure."
~ Relative_Rich8169
"My pet name for my girlfriend is Bambi."
"She thinks it's because has big brown eyes, but really it's because I want to shoot her mother with a rifle."
~ airblizzard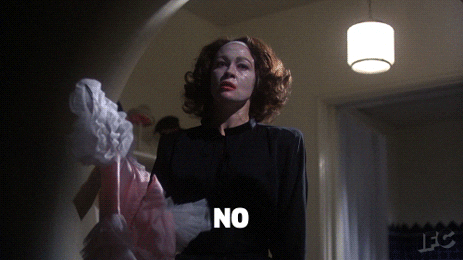 Giphy
"That's my mother in law. For her daughter, she'll do anything... to the point that it's overbearing and controlling and difficult to deal with."
"And for everyone else, she is one of the least empathetic people I've ever met..."
"She CRIED when Rush Limbaugh died, and she literally said the Proud Boys are like the Boy Scouts. But she'll drop $2,000 on Christmas presents for one person like it's nothing, so she thinks she's owed respect and kind words."
"I literally had to tell her at one point, 'If you want me to stop calling you a Nazi, buying me more presents or arguing with me isn't going to do it, you have to stop saying Nazi-friendly sh*t'. But she didn't stop, of course."
"She thought COVID was no big deal until a family member died of it."

"She also makes tons of snide comments about my work. I'm a lawyer in Big Law, I make great money but it's soul sucking and I never wanted to do this forever, I want to work for the government."
"She'll see a postal worker and say 'That'll be you one day, government worker, not a great way to provide for my daughter'."
"Her daughter, my wife, is a DOCTOR who is going to make more than I do no matter what job I work, and she herself is a dentist who worked until her banker husband could retire at the same time as her."
"She talks sh*t about how I made her daughter an atheist (I didn't, she did that on her own), but she herself has NEVER read the Bible and hasn't been to church in 20 years."
"She unironically believes in aliens, Big Foot, and ghosts, and thinks she saw Mother Mary in the sky."
"All the bad things I tend to think about Republicans (they don't care about an issue until it personally affects them, they have no standards except double standards, they use religion as a cudgel but don't actively live a spiritual life, they believe insane sh*t with zero evidence, they're old fashioned and judgy and can't accept that the world is changing around them, etc...) is her to the letter."
~ 2Charming-Fig-2544
Magic the Retirement Fund
"How much my Magic the Gathering collection is worth."
"They'll absolutely try to get me to sell some of it."
"It's my precious."
~ Ganthamus_prime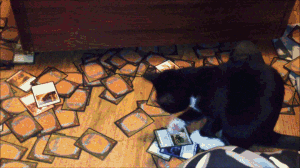 Giphy
First Impressions
"When he and I first met, I was CERTAIN he was gay."
"He is very much NOT gay."
"And he will NEVER know I ever thought this."
~ ShinyIrishNarwhal
No Llama Drama
"When me and my wife first started dating, I had a dumb canvas painting with a llama and rabbit on it that I found at Walmart. I showed it to her and told her how much I loved it just because it was just such a dumb random thing to find."
"For some reason she took that as I love llamas and that they are my favorite animal. So now, every time she sees one or something with a llama on it I see her brighten up to show me and I get excited with her!"
"Llamas are not my favorite animal. Never have been. I don't know how she made this connection, but i will never tell her otherwise because seeing her face light up every time is way better."
~ WhereTheChapstickAt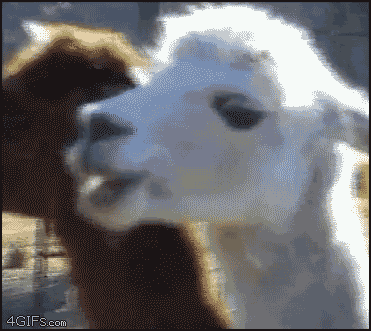 Giphy
Relationship by Google
"I spend a couple hours doing research on how to make relationships work and keep her happy in the long run."
"She thinks I'm this awesome perfect guy but I just do what the internet tells me."
~ BadRobot___
Chemical Warfare
"He thinks I don't fart around him because I'm too shy or polite."
"It's really because they are so bad they could kill a horse."
~ Neonpantsuit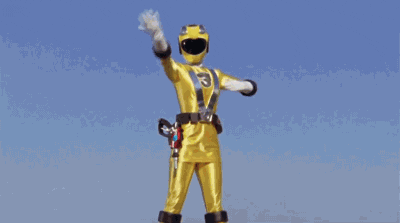 Giphy
Are There Raisins?
"I don't like the potato salad she makes, and she always tries to make it as a treat for me."
"It's my mom's recipe, but doesn't taste like mom's."
~ Bean_Juice_Brew
*yawn* 🥱
"The spot you make me sleep in on the bed is uncomfortable but I lay there because you're comfortable where you are."
~ legacyrisky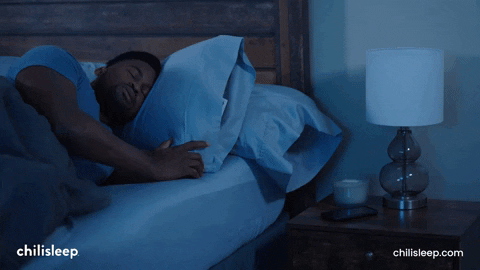 Giphy
Confessions
"We're both in college, and last semester we both had a cold at some point. He had it much, much worse than I did, so I went to class and he skipped."
"Afterwards, I went to his dorm to share notes and take a nap. I was almost asleep, and I'm assuming he thought I was, because I felt him squeeze me and whisper, 'I love you so f**king much'."
"It was the sweetest thing ever and I'm never telling him I know he did that."
~ scorpiomooon
Maybe a Farm Upstate?
"I definitely didn't kill that massive spider, and I have no idea where it went."
~ Cothak88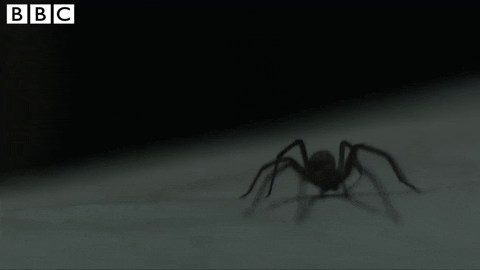 Giphy
So, these weren't too awful, right?
What secrets are you keeping?
There are certain theories most deem to be "crackpot."
But, there are some conspiracy theories that have a surprising amount of evidence behind them.
Enough that those conspiracies almost seem to hold water as it were.
If only we could all get a little truth from the higher-ups.
A little truth goes a long way, but they insist on holding onto secrets and lies.
I have a laundry list of questions.
And I'm not the only one.
Redditor CommonBeginning3132 wanted to hear about everyone's theories on what we're NOT being told by our elected officials, so they asked:
"What is something that you're for sure the US government is hiding from us?"
I want to know about the money they "burn."
I refuse to believe it's all trashed.
The Harvest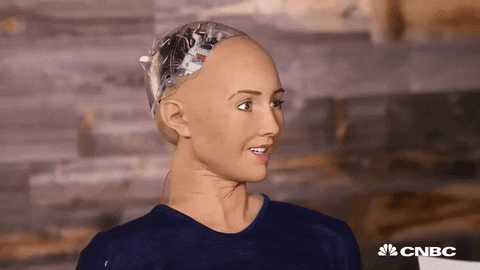 artificial intelligence no GIF by ADWEEK
Giphy
"That comment sections are just one large data harvest of random human thoughts and that data is used to fine-tune AI."
​SLObro152
"Well, time to break out the REAL gibberish then."
nogtank
Past Due Date
"How many members of Congress are taking medications that would early retire anyone in the private sector."
TheBubbaDave"
There are likely several members of Congress taking Aricept or Namenda for dementia. Typically once someone needs to start taking those kinds of meds, they're no longer capable of working in an office job (or any job, to be honest)."

BananaPants430
"I wonder at what moment aging politicians realize they're no longer considered a leader in their party and from now on they'll just be occupying a seat for that party for the rest of their lives."
Stumpfinger1
Live Missiles
"I'm convinced that our ICBM protection system is far more accurate than the Pentagon is willing to admit."
KCalifornia19
"The problem with a system protecting the US from nuclear attack is that such a system, no matter how well designed, would be hugely complex, can never be fully tested, and must be close to 100% effective on its first use to have any value."
Renaissance_Slacker
"I was in the navy and my ship was the designated ICBM test ship for the new AEGIS system, we shot down decoy missiles all the time and were 100% effective."
"The missiles are live, there are just no active warheads on them."
iSniffMyPooper
Locations
"The location of nuclear submarines."
Pennsyltuckey54
"The only people who know exactly where the subs are are the navigational and commanding officers on the sub. Even the intelligence and commanding officers that assign the zones for the subs don't know exactly where they are at any given point. Only the general area they are designated."
TheEveryEmpireFalls
Look Up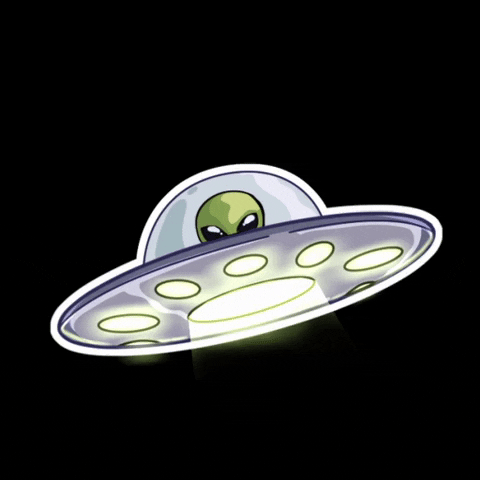 Hover Area 51 GIF by Gashhuds
Giphy
"UFOs and not the alien kind. I'm talking about super high-end secret stuff the military has and is still testing out."
​DiamondOrBust
Are they out there?
Will we ever truly know?
They keep a tight lid on that one.
Follow the Money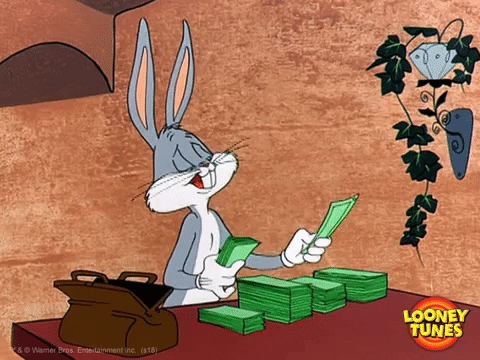 Bugs Bunny Money GIF by Looney Tunes
Giphy
"How many politicians have secret offshore bank accounts full of embezzled taxpayer dollars."
​Firetaymer70
Money Talks
"The impact wealthy individuals with personal interests have in politics, inside and abroad."
contessamiau
"Just remember when they talk about American interests abroad they aren't talking about the normal citizen's interests. Realistically what happens in some far away land is going to have little impact on my daily life. What they are really talking about is corporate interests every single time. Smedley Butler tried to warn us almost 100 years ago but we just brushed him off."
Slumminwhitey
Budgets
"Good Lord. Clearly, no one commenting here has ever known anyone working for the federal government. The biggest secret they're keeping from you is that every government agency spends money like a coke addict in the month of September so that their budgets won't get slashed in the next fiscal year."
tonovay
"Every single bureaucratic organization in the world does this. It's not a secret at all."
sdreal
What Did They Find?
"I have a very personal reason for wanting to know what they found at Roswell. My grandfather was in the Air Force and was present at the site. All he ever said about it was, 'It wasn't a damn weather balloon,' then shut down. He was low-ranking, basically just there to drive the higher-ranking personnel, but he saw something, and I wanted to know what it was! He also firmly believed in aliens, so that just adds to my curiosity, especially given how Southern Baptist he was."
GloInTheDarkUnicorn
Happenstance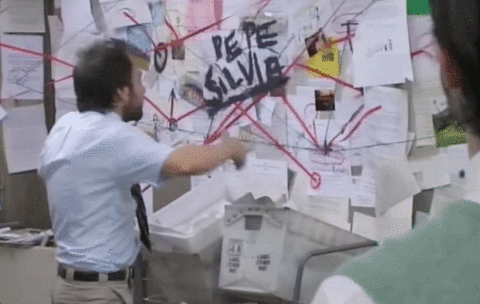 Always Sunny Reaction GIF
Giphy
"Used to believe in this stuff until I started working in government. I'm now convinced that most conspiracy theories can be explained by pure incompetence."
Puzzleheaded_Ice_233
Do you have anything to add? Let us know in the comments below.