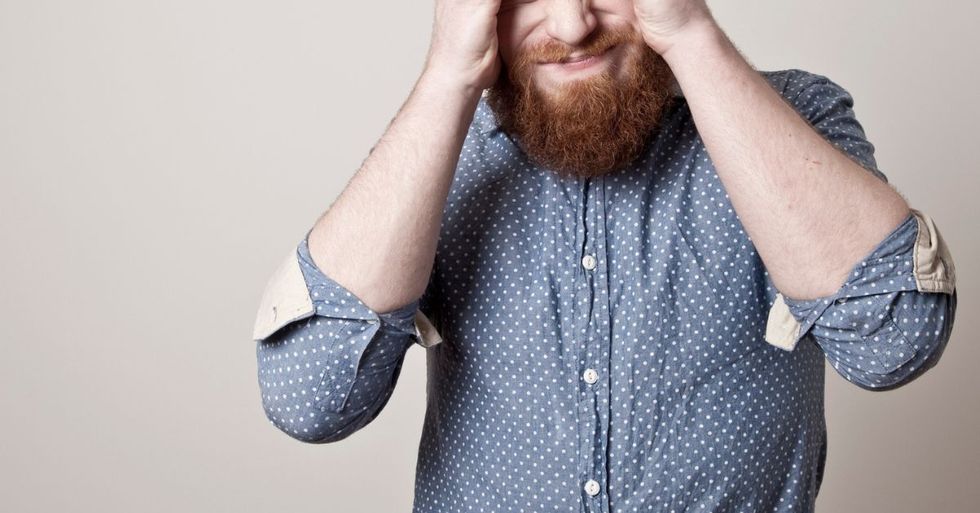 We are in a very sensitive place as humans right now. It feels like nobody knows how to talk to anybody… about anything. Things can get especially touchy when any topic is viewed as even slightly political. Everyone seems to have forgotten how to have civil discourse. An example, two words… Climate Change. Chaos begins… […]
More
God is a big part of life.
It's become a contentious topic in life for many to discuss.
So people are so driven by faith.
And many others find it just a fun fantasy.
But what many of us believe is deeply personal.
And that should be respected.
Redditor Glittering _Leading74 wanted to talk about one of life's most controversial issues: God. They asked:
"Do you think God is real, and why?"
I believe in God. I just sort of have to. I'm also afraid of death.
No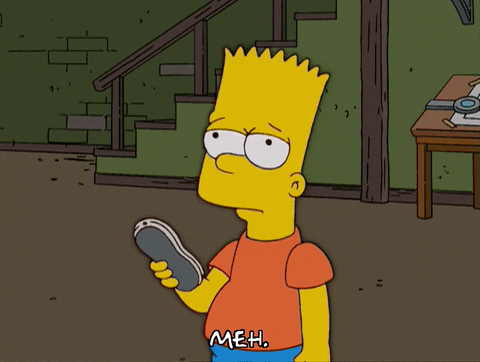 Bored Episode 15 GIF by The Simpsons
Giphy
"At this point in time, No. I've explored several denonminations and attended a church faithfully for a big part of my life, participated in Sunday school as a child and adult, read the bible, prayed."
"But finally accepted that I don't believe in God. I think the God concept is more about feeling connected to something bigger than yourself. Feeling connected to yourself and others. But I don't feel connected and I don't have faith or trust."
Patient5199
Marcus Knew
"Live a good life. If there are Gods and they are just, then they will not care how devout you have been, but will welcome you based on the virtues you have lived by. If there are Gods, but unjust, then you should not want to worship them. If there are no gods, then you will be gone, but will have lived a noble life that will live on in the memories of your loved ones. - Marcus Aurelius"
blargney
Explain Please
"I really hope God is real but lacking any proof it seems like a fantasy to me. I'm terrified of death currently because I don't have a real belief system. I'd be so comforted if I were able to rely on any afterlife at all."
Kurapica147
"Yep if God doesn't understand why I didn't believe then he is not God! 1000s of religions pick the wrong one suffer for eternity! Once again all eternity humans are full of sh*t were barely a blip in the universe's timeline."
arcspectre17
Precisely...
"One of the biggest reasons I don't believe in God is precisely because i presume it was an invention made by a group of people who used their new religion as a weapon to earn easy cash thanks to the fact that it was really not hard to fool people in that era (even easier considering that they probably targeted poor people who needed something to give them a will to keep living in awful conditions)."
"Thats why they tried to silence a lot of intelligent people (for example, Galileo Galilei, who supported the idea that the Earth and the rest of the planets were the ones orbiting around the Sun, instead of the greek theory that the Catholic church imposed that said that the planets and the Sun orbited around the Earth) who, if they hadn't been stopped by the Church, technology would be a lot more advanced than what we have today."
TheGoldenRavioli
Lost It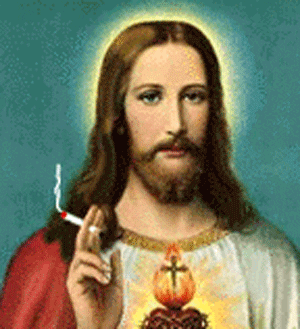 jesus GIF
Giphy
"No, was raised a Christian but have had so much loss and general not having enough proof and such and just didn't enjoy it that I quit believing in it."
Angryriverrose
Being raised certain ways can lead to more questions than answers.
Ideas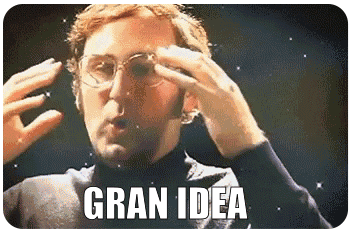 Design Idea GIF by Veo Branding Company
Giphy
"I do but I don't really follow any religion. I have my own ideas about everything. And there ain't really a reason why. I guess I just wanna believe that there is life after death or something."
Why_The_Sad_Face_Bro
I can't handle that...
"My dad was a minister. I tried SO hard to believe for my parents' sake mostly. But I just can't. I also cringe so hard when people talk about 'God was with him, that's why he was ok' or 'God saved her!' or 'God was obviously present in this terrible tornado because the bibles in the pews were unmoved.' I can't handle that. That's like saying God abandoned the person who wasn't ok."
"God didn't want to save that other person. God cared more about bibles in a building than he cared about the actual real lives lost in the tornado. I can't believe or worship something like that. I also used to say I believed in something, but wasn't sure it was the Christian God. Now I'm not even convinced of that. Most of the miracles I see happening are the pure results of science."
metubialman2
Saviors
"I have major issues with organized religion. But I can't be sure about anything else. I feel like maybe there is something there, and idk what it is. But I'm trying to live my life as a decent person either way. I do like the story of Jesus. With or without all the majorly religious stuff, he was just a good guy running around being nice to people and telling people not to be a**holes."
"I like the way that Jesus didn't have any problem with anyone who wasn't victimizing another person.
ETA - honestly it's the story of Jesus that gives me such huge issues with organized Christianity. This is their savior, right? Paid for sins and set the world right. But apparently they want to keep Judas-ing him, the way they act."
TinyGreenTurtles
What's Next?
"Having faith of a God kind of just gives me more purpose and makes me more at ease about whatever comes after death. Even if he turns out not to be real then the important thing is I had guidance to follow instead of pondering the point of my useless existence and living for nothing. It's not about following God, It's about following your own beliefs that give you comfort in this crumbling world you will one day leave."
bonniebull1987
No Appeal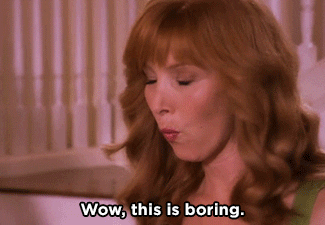 Over It Wow GIF by The Comeback HBO
Giphy
"No. Raised religious but it just never appealed to me. I don't think about it, question it, or wonder about anything religious or spiritual in nature. Just complete non-interest."
oldfrench*hore
This will probably never be an issue with an answer that makes anyone happy. So believe what brings you comfort.
What do you believe happens after death? Let us know in the comments.
Keep reading...
Show less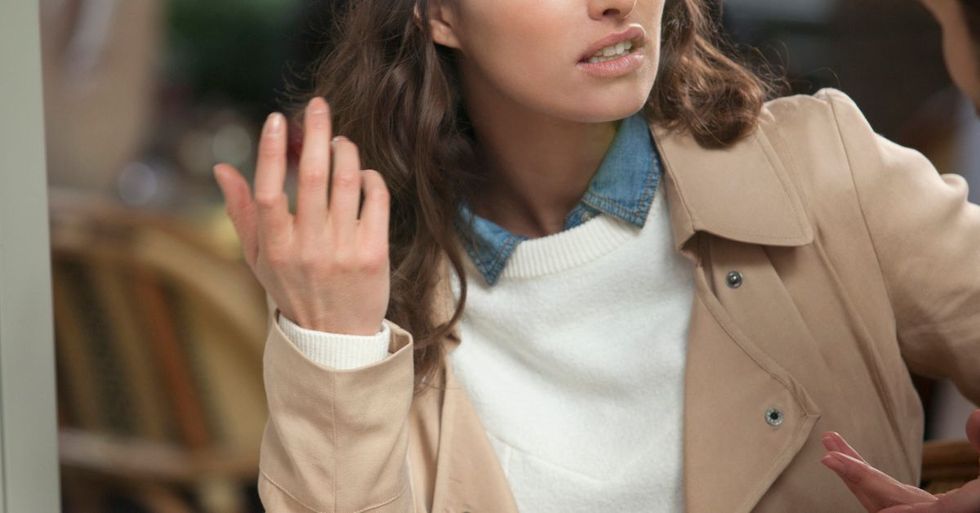 Sometimes you just have to call someone out and expose some truth. Though it wall cause all sorts of chaos. It's a conundrum. Do you stay silent or speak? How did it work for others? Case in point… Redditor wanted to discuss her experience and get some feedback. So naturally, she came to visit the […]
More
Americans often drop popular sayings in conversation that have some element of truth to them.

You've undoubtedly come across phrases like, "Kill two birds with one stone" or "it's raining cats and dogs."
While those are used to describe actions, like the state of the weather, there are other phrases that are dispensed as words of wisdom to help individuals through a challenging situation.
But the endeavor to console someone by using this tactic is not always effective.

Curious to hear examples of this, Redditor Braca5 asked:

"What popular sayings are bullsh*t?"
The Survivor Mentality
"whatever doesn't kill you just makes you stronger."
– WhenTardigradesFly

Vanity
"Looks aren't important."
"It's true. They don't always or entirely matter, but they do. That's kind of how superficial humans are."
– Ok_Chain821

Not Every Pain Heals
"Time heals all wounds."
– sweetechoes2008
"There's another one that goes like this 'time heals nothing, it just replaces memories.'"
– Fulcinnamonroll

The stigma around this is so foul, the guilty will lie about their offensive crime.
The Gas-Leaker
"He who smelt it dealt it"
– MrGeekman
"Whoever said the rhyme did the crime."
– Neoptolemus85

Psychology Around The Guilt
"The irony is it's almost always the opposite that's true. Most people would rather just be quiet about a fart than try to put it on somebody else and as it is you usually become pretty accustomed to your own and probably don't even smell half of the ones that slip out so likely the person who dealt it is going to be one of the last to actually consciously smell it."
– Vanilla_Neko

Playing by the rules doesn't always get you places.
Playing Dirty
"Cheaters never win."
– MadAsH3ll
"A better saying:"
'Treason doth never prosper, what's the reason? For if it prosper, none dare call it Treason.' John Harington (1561 - 1612)
– Suibian_ni

Comeuppance Never Comes
"What goes around, comes around."
"Bullsh*t. I've seen people be jerks my entire life (I'm 57 y/o) and they never got what should have come around to them."
– Feels2old

Thing About Karma
"Worse, it's an excuse to not take responsibility. A few years back, I had discovered a nasty person who was fooling the public by buying dogs from Amish auctions of out of state, bringing them, unvaccinated, across state lines, and pawning them off on the public as 'rescues' but also taking loads of donations when she was not registered as a charity. She was not using the funds for medical care. The gal was a flashy blonde in designer clothes and knew how to fool people."
"The county authorities were investigating and needed more evidence. I approached the owner of a local pet supply store where she operated her scam and asked him to cooperate. He banned her from the store but completely refused to cooperate with the investigation. Excuse, 'Karma will get her.'"
"B*tch got off with just a fine when she would have faced animal cruelty charges."
"Karma? No, it's not a thing."
– ShowMeTheTrees

Those who adopt a passive way of thinking end up making up for lost time.
Turning A Blind Eye
"Out of sight, out of mind."
"Ever lost track of a spider?"
– Samuelabra
How Much Time Do You Have?
"Good things come to those who wait."
– P13r15

Lond Distance Relationships Aren't For Everyone
"Absence makes the heart grow fonder"
– Quirky_Mongoose_401

I think those who say "if you love what you do, you'll never work a day in your life," is debatable.
Depending on the situation, being forced to do something you once loved so you could earn a living can potentially breed resentment.
I'm a former dancer who absolutely lived off the adrenaline of performing on a stage. But when the cast I was performing with at a theme park was forced to do the same rigorous show five times a day–sometimes in intense heat–I was miserable.
Once, I severely twisted my ankle mid-performance simply because I was physically exhausted but continued giving it my 100% when my body was ready to give out. That's when most performance-based injuries occur.
That phrase certainly got a second hard look from me back then.

Keep reading...
Show less
Why do we keep standing for things that have proven unworthy?
We as humans are gluttons for punishment sure, but there should be a learning curve by now.
Some aspects of life are just not worthy of our time and energy.
Or some people.
Redditor hippolyte_pixii wanted to hear about what many of us are wasting life on by championing the obsolete. They asked:
"What do people defend so fervently that you can tell they know it actually sucks?"
Ipods. I miss Ipods and still want them back. But I hear we're past them.
It's Over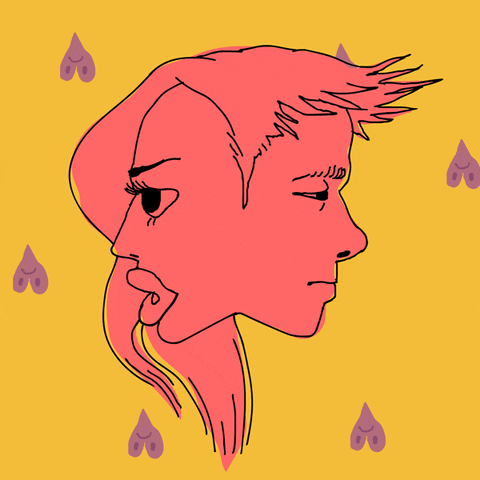 Relationship GIF by GIPHY Studios Originals
Giphy
"Bad relationships."
KitKat2014
"Trauma bonding is real and so sad."
Weekly-Quality6243
It's All Fake
uncleskeleton
"Sunk cost fallacy. By the time you realise you're further in the hole than you'd intended, you convince yourself that your success is just around the corner."
"Also a read a blog a few years ago about someones adventures through an MLM, from the start to finally getting out and the impression I get is that there is very much a 'fake it till you make it' situation. Yes maybe there are some people who do well in MLM's, but the vast majority that appear to do well are faking it on social media with the goal of recruiting as many suckers as possible to be part of their downstream. Stay well away."
joshi38
It's Round
"Flat Earth nonsense. We watched a documentary about the flat Earthers, and it was obvious that many of the higher profile 'celebrities' in that community no longer believe their bull (if they ever did), but they've invested too much of their lives in it to be able to admit they were wrong, and for some of them, it's become their income source."
EarhornJones
The Grind
"Working super long hours - despite all your talk of 'grindset,' I know you know it sucks."
"Burn-babies-burn. My dad gets 20 Vacation days a year and brags about not taking them. I'm like bro, that's not a flex but he just doesn't see it that way."
TheFluffersFluffer
"I was like that until about 2 years ago, I'm 28 now. From 19-26 I laughed at people taking vacation days and thought 'How lazy are you that you need to take time off other than your scheduled 2 days?' Well, thankfully I'm not like that anymore as I finally realized loyalty doesn't buy you anything and the business could care less about you."
JD2694
Schemes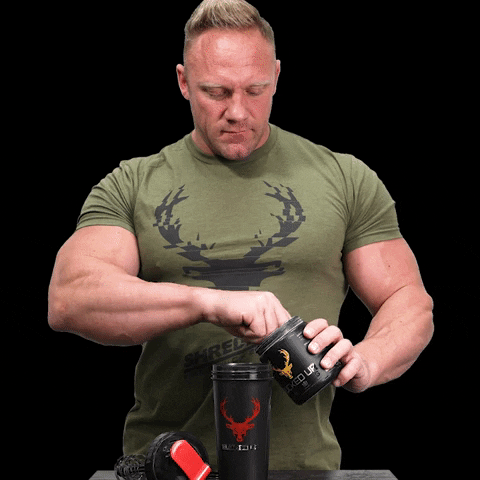 Drink Gym GIF by Bucked Up
Giphy
"Some lady tried to sale my wife and I this supplement or whatever called 'thrive.' It was just some dumb pyramid scheme. Those who buy into it really drive home how great it is, way too extensively."
gould_35g
I tried Thrive. And I don't want to talk about it.
Off the Road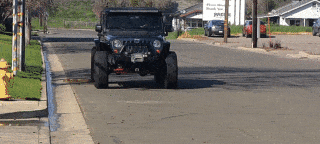 death will GIF
Giphy
"Jeeps. (modding Wranglers, specifically...)"
"Don't get me started on those things. If you find a Jeep addict driving a mall-crawler, if you just keep asking them about their mods, they eventually start to crack and barely admit that they made the vehicle a pain in the butt to drive, for off-roading capability that they will never use."
crapgarbage
Soda Brainwash
"The Coca-Cola marketing in Mexico is extremely overbearing. It has been for a very long time. it has gotten to the point where they have convinced Mexicans that Coca-Cola is part of their cultural traditions. To shy away from Coca-Cola is to shy away from your friends, family, and community."
"Basically, they have convinced a large portion of the Mexican people that if they don't like Coca-Cola, then they are odd and/or unethical people. That being said, my Mexican wife refuses to acknowledge that she likes Pepsi better. I've given her Pepsi in a cup without telling her and she has praised how good the 'Coke' was."
"After I reveal that it is Pepsi, she throws it away and claims she didn't really like it. If her family is around, she won't offer Pepsi to them if it's all we have. It's not just Pepsi either. RC and store-brand is the same. If it's not Coca-Cola, then it's an insult to her heritage. The brainwashing is remarkable to say the least."
qwerty4007
'pay our dues'
"Being a 'company man.' At FedEx I met a lot of old men decades deep into their, erm, 'careers' as mail sorters. They seem to think that just because FedEx will throw them a couple cents more per hour every year they stay, that makes hard work and loyalty to the company somehow invaluable."
"Then they freak out at us young guys all the time for not taking the job seriously because we have bills due NOW, not 20 years from now when we 'pay our dues' and eventually get a comfortable wage."
KithMyAirs
Thankless...
"Nursing. Don't get me wrong, those people do a thankless job and deserve a lot of recognition. But my best friend is a nurse and she's told me that 90% of her job is wiping @sses , and a lot of her coworkers are ex-high school mean girls who love to martyr themselves."
jesters_privelage
Apple Life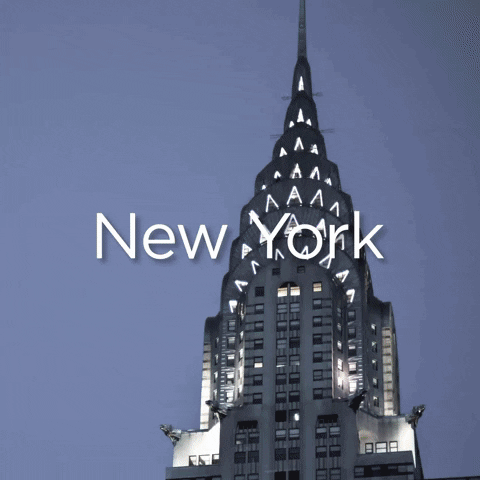 New York Holiday GIF by Virgin Atlantic
Giphy
"Living in New York City. Sure, there are all sorts of fantastic things to do… theatre, concerts, comedy, clubs, nightlife, authentic ethnic cuisine… it's just a shame you can't afford any of it."
EastCoastExile
Somethings are just meant to go by the wayside. Everything can't stay in fashion forever.
Keep reading...
Show less