WARNING: the following article contains discussion of suicide/self-harm

You think you know someone.
Then they go off and die, leaving behind a web of lies, conspiracies, stories of innappropriate conduct, and a whole lot of debt to be settled.
Sometimes. If you're lucky..
Other times, like the stories below, can be much, much worse.
Reddit user, Comfortable_Tomato_3, wanted to hear what you found out that you wish you hadn't when they asked:
"(serious) What disturbing thing did you find out about someone after they died?"
You don't know everyone's stories, their struggles, their hardships, or the obstacles they were forced to overcome.
Because of this, you might not understand the difficulties behind the decisions someone made before they passed.

Maybe they needed to pass fraudulent checks?
Need To Pay The Bills Somehow
"My great grandma and her brothers were notorious in Watertown Massachusetts for their check fraud and forgery schemes."
"Oh the things you find out about the woman who would make you hot cocoa"
thatsaSagittarius
Gonna Make Them An Offer They Can't Refuse
"Grandfather died when I was around 10. I distinctly remember being at his funeral and seeing a group of men there that weren't associated with the rest of my family. I think I remembered this because I watched them pull up in beautiful cars and thought they must be rich and 'cool'."
"Probably around his age at the time too. I wasn't told until I was older but my grandpa had been involved in some organized crime for most his life and most of the time he was "traveling in Europe" he was actually in prison. Those men were his "partners" and my family hated them."
Accomplished_Cup_922
Family Can Be Anyone You Choose
"I had a neighbour several years ago. Divorced, old guy. Was really nice to people. He always bought candy for all the kids in the neighbourhood (not a paedo). He died 10 years ago. His son told us that the reason he was nice to us kids was because he lost 3 of his 5 children while they were below 10. Not disturbing, just very sad."
"Edit: Wow, I didn't expect this to get so much attention. Mr. Volkov was a really nice guy who suffered a lot in his life time. His son told us so many stories about him. Got married at 21 (right after military service - mandatory at the time), lost his wife when he was 40 to stomach cancer, lost 2 of his kids to an accident, another kid to a drunk driver."

"He had to be strong for the remaining two kids even though his son told us how many times they heard their dad crying in his bedroom. To him, we were the kids and grandkids he should've had, despite him having 4 grandkids. R.I.P to the nicest guy in the world - Mr. Volkov!"
Kaiser93
Then again, maybe they weren't forced to do something bad, or mischievous, or heartfelt.
Maybe they were just bad people.

You Don't See It Until You Get Some Space
"Not too disturbing per say, but definitely a let down and it changed my view about them. I loved and respected my grandma all my life so when she got sick and passed away, I was really heartbroken."
"A few years later, I found out me and my sister were her least favorite grandkids because my dad was poor. It made sense to me suddenly. All my cousins would get gold bracelets or nice stuff for special occasions while I'd get a $20."
"Whenever my cousins were visiting, grandma would cook all their favorite food while me and my sis had to stay away from the dining table til they're done. Basically we just eat scraps."

"I just didn't realize all this until my mom pointed it out to me. I guess since I've been treated that way since young, I never think of her any differently."
CoffeeSnob7882
What's Better Than One Family?
"I'm European and uncles lived in USA. I did ancestry dna. A few months later a girl from Vietnam contacts me claiming to be a cousin. Typically anyone who contacted me was a 4th or 5 th cousin which basically means nothing."
"This one is a FIRST cousin. Turns out my uncle who was married in USA and had kids, was in Vietnam War had a whole other family. And the 3 Vietnamese kids are named after his American kids. SURPRISE!"
excunarder
"Holy crap! How did that unfold in your family, if you don't mind my asking?"
geckotatgirl
"I sent pictures, that my new cousin had, to his brother (my other uncle that was also in Vietnam at same time). Pictures of my now deceased uncle with his Vietnamese 'wife' and info he'd written on back of pic which included his name, the name and address of the NGO he worked for."
"Absolutely nobody in our fam was aware of any of this. I've told my siblings that they have 3 Vietnamese cousins, but have no contact info to advise my cousins of their namesakes from the other side of the world."
excunarder
After reading through some of these last ones, perhaps it's best to let sleeping secrets continue to rest.
Can't Help If You Don't Know

"That my ex wife physically and emotionally abused my daughter when I wasn't around (we had a 70/30 custody arrangement essentially, I had weekends and 2 evenings a week.) Didn't find out until months after she died and kiddo had finally had enough therapy to come clean. I had no idea."
Scarecrowqueen
You Think You Know Someone
"My friend was a really bubbly friendly guy and somehow he ended up beaten to death by 3 or 4 other men on the street. They were probably all drunk. No one was ever arrested. After he died, his sister cleaned out his apartment and found a USB with gigabytes of ch!ld porn on it."
_violet_sparkles
It Was An Accident
"That my Grandmother accidentally killed her younger sister. They were walking back from school and my GM shoved her sister and she fell under a car which ran over her."
Thestolenone
Past Behavior Doesn't Dictate Current Actions

"A girl I went to HS with died in a horrible car accident."
"It was early morning on a summer break Saturday. No alcohol or drugs involved. We all assumed she fell sleep."
"I found out later that year that she had an anonymous blog where she posted, several times trough the years, that she wanted to commit suicide crashing her car."
"According to her parents, friends and teachers, she never show any suicidal tendencies. It always baffled me how you can have all this mind process and nobody could guess it."
therewasanHuno
If you or someone you know is struggling, you can contact the National Suicide Prevention Lifeline at 1-800-273-TALK (8255). To find help outside the United States, the International Association for Suicide Prevention has resources available at https://www.iasp.info/resources/Crisis_Centres/
Want to "know" more?
Sign up for the Knowable newsletter here.
Never miss another big, odd, funny, or heartbreaking moment again.
Keep reading...
Show less
We all do it. Just own up to it. We fib every now and again.
I know the Bible has condemned it, but I feel that is a bit over the top.
I mean a whole Commandment just about lying? I feel there are more sever topics that could be covered.
A lie with good intentions every now and again can save a lot of heartache and spare you a ton of drama.
Let's discuss how we try to keep each other smiling.
Redditor Over_Feedback_544 wanted to discuss the tales we weave just avoid awkwardness, they asked:
"What's an obvious lie you think we all accept to make each other feel good?"
I lie pretty often; it's just easier.
Nobody really wants to hear about ugly clothes and poor dating choices.
Convince me I'm wrong.
Tomorrow?
"My personal favorite lately is 'we'll find a day!' Yeah we could find one out right now but you don't actually want to." ~ cd2220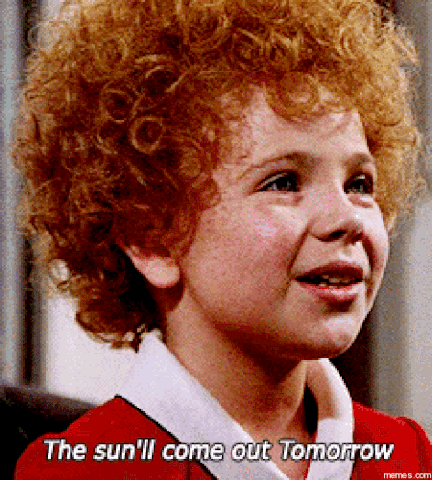 Giphy
In the end...
"Bad people will get theirs in the end." ~ HoosDare
"My grandfather's brother, W recently died and made a will to give everything (house etc) to his sister, S and her son since W never married or had kids. W's best friend is a conman millionaire and forged a will putting everything in his name."
"S and her son are way too poor to fight in court over it. The family keeps on saying stuff like, 'his children will fight over land just like him' (he has 4 houses) or 'he'll get what he deserves in the end' or 'God will punish him.'" ~ uRude
Never say Never
"That someone would never do such a thing." ~ boulomai_mathein
Bingo. If you've thought of it, there's a solid chance someone else already thought of it, and did it. 'There is nothing new under the sun.' It's also not entirely a bad thing."
"It also means that if you're struggling, you're not totally alone. Someone, somewhere, somehow, would also understand, no matter how unlikely or absurd that may seem." ~ jsh97p
WE?
"This is not who we are." ~ drapetomaniac
"God I hate it when people say that. All you are is what you do, you can't just create some idealized version of yourself and say that's the real you deep down." ~ fix-ur-acrostics
"It is useful if it actually helps you create meaningful change. You have one vision of who 'we' should be, others have another idea."
"And which version comes out on top depends on who is more successful at persuading others and making their version the reality. But just saying it, if no action is taken with it, is pretty pointless."
"A way to soothe a guilty conscience at best." ~ Iplaymeinreallife
Feel It
"That most people will have a painless death." ~ MajesticWeasel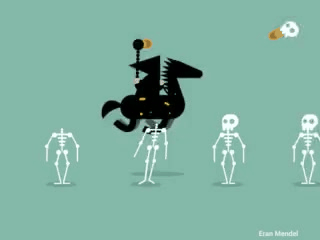 Giphy
Yeah, those are all pretty good.
I lie about death and I would appreciate you continue to lie to me about it.
I'm nervous enough already.
Precious
"What a pretty baby!" ~ essieroxs
"When the baby is ugly, I say 'precious.' Some babies are uglyyyyyy. But they are all precious." ~ absentbusiness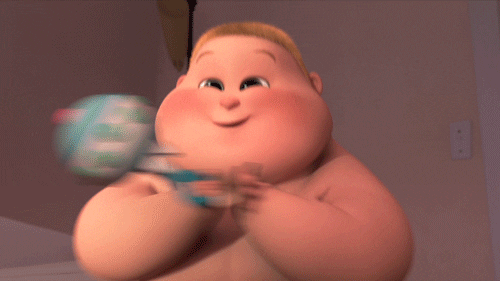 Giphy
Hung Up
"I will call you back." ~ No_Bullfrog5811
"Not for me. If I'm getting off a call I'm just pissing or doing something real quick."
"Then again I talk for fun with my friends and family on the phone often, which a lot of people don't do."
"Though once a friend started making a freaking smoothie while on the phone. Just hang the damn up." ~ BirdsLikeSka
Lie Away
"Someone my husband knows (aquaintances) died recently. The obituary stated he 'died peacefully at home surrounded by family.' Lovely.
"According to my BIL, who was much more familiar with the guy and his family, the truth was he was driven out into the desert by a girlfriend, overdosed on hard drugs, and was left out there to die."
"They found him days later. I can see why they chose to lie." ~ momma_bear_3
Be Honet
"When you say 'how's it going' and I say 'good. How are you?' And you say 'good.' We both know that neither of us are good." ~ rock374
"This is exactly why I answer with at least a little honestly. I'll say I'm OK, alright or that I'm just trying to make it through the day."
"I say enough to let them see that I'm real and not having a great day (when it's true that is) but not enough that they feel they need to ask anymore about it." ~ Mr_Bluebird_VA
Sure...
"You'll find someone eventually." ~ DeathSpiral321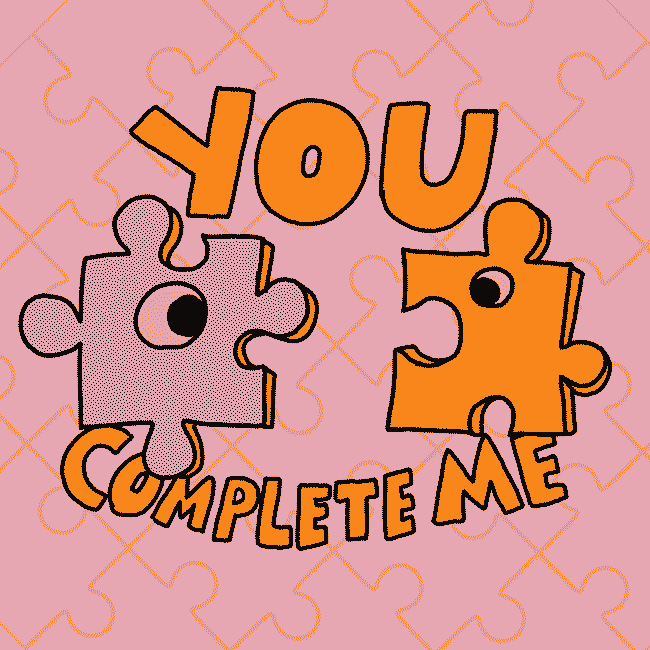 Giphy
Oh that baby one is hard.
Not every kid is perfect.
Sorry to tell you.
These lies are worth the emotional avoidance.
Want to "know" more?
Sign up for the Knowable newsletter here.

Never miss another big, odd, funny or heartbreaking moment again.
Keep reading...
Show less
They say that you're stronger together as a family. That those people who raised you, spent holidays with you, and were there in your darkest moments because that's what they believed they needed to do, are the ones who will make you the best version of yourself.
Then why keep secrets?
Some are fun, goofy mysteries kept from your ears for the sake of "keeping up appearances," while others are dark, classified tales that might make you reconsider your place in the entire unit.

*The following article contains discussion of sexual assault.
"[Serious] What's the family secret you're not supposed to know about?"
Start with the light, slightly breezy ones.
The secrets that don't make you reconsider the conversation you had with your mom this past Christmas while she was a little tipsy.
Money Redirected Somewhere Else
"My dad was paying child support to somebody that nobody knows. Found out only after he died."
fusseli
"Oof. Did you get to meet that other person? Do I assume correctly they are a half sibling of yours?"
hdmx539
"Nope it's a mystery to this day. I'm 34, dad died at 61. So yeah basically he was sleeping around at some unknown point and we have a half sibling somewhere out there. The implication is that the half sibling is under 18 due to the active child support payment. Pretty nuts!"
fusseli
Crossing A Line You Didn't Know Existed
"Cousin was killed by a bear and they never told us, but my sister and I always got yelled at for making jokes about bears killing people and we never knew why."
"Edit: He was a distant cousin from a remote branch of the family. I'm going to give you guys some context because lots of you seem to be asking:"
"He died sometime around 1990 and I didn't find out until 10-15 years later that he was even dead, let alone that a bear had ripped him to pieces. I'd never met him, or any other of the distant Canadian branch of my family, at that point. So to me it wasn't a huge emotional tragedy in any way. My parents were sort of overprotective when it came to violence and death."

ThadisJones
"Oh no! How'd you find out?"
hdmx539
"World of Warcraft. Shortly after release the game was patched so that harvesting resource nodes would cause nearby mobs to attack, making farming herbs and ore a lot harder, but skinning an animal wasn't affected. Someone posted a meme about how "Skinning a bear should aggro every bears" and my sister and I were running that sh-t into the ground humor wise, and our mom started screaming at us again about bears, and finally let slip that a bear killed our cousin and that's why bear attacks were off the table as far as jokes went."
ThadisJones
Stole Like The Declaration Of Independence
"I have the recipe to the sacred sweet potato casserole from my ex fiancé's mom that I couldn't have until I became part of the family… I cook it every Thanksgiving now. It was worth the failed engagement to get"
korkins0914
Family Came From Germany?
"I'm related to sooooo many Nazis"
KnightWhoSays_Ni_
"My Opa was in the Hitler youth. My aunt and mum said he wasn't a Nazi but who knows."
Redvelvet_dinosaur
"In high school, I found a photo of some members of the Hitler Youth at some rally/event in our European History textbook. One of the girls in the photo looked JUST like me. I don't mean vaguely similar; I mean, like, looking in the mirror identical. I showed my best friend in the class and he was insistent that we show it to our teacher. Mr. Smith was beyond shocked. None of us talked about it again. My grandmother was 100% German and I feel very strongly that I must be related to the girl in the photo. The resemblance was just too striking."
magnoliamaggie9
The deeper down the rabbit hole you go, the darker it seems to get. Not always dark enough to get you away from the family as a whole, but dark enough to remind you that not everyone is perfect, and mistakes will have been made.
You Can't Sell A Person!
"My grandfather sold my aunt (severely schizophrenic) for marriage to a guy who wanted citizenship."
Okyoghurtcloset
"My jaw literally dropped. Wow."
hdmx539
"It's awful. Wasn't even that long ago either, around 2000. Worst part is that my aunt really thought this guy loved her - she was devastated when he left after a couple of years."
"Nobody's seen him since, but recently he reached out to their daughter (my cousin) through a blank Instagram account asking if she wanted to meet up and be introduced to his new family."
"Anyway, f-ck that guy, f-ck grandpa, and f-ck anyone else who takes advantage of vulnerable people. True scum of the earth sh-t."
Okyoghurtcloset
Deathbed Confessions Can Never Be A Good Thing
"My grandmother told me on her deathbed that my dad has a daughter from another woman."
glaceto
"Gosh. How do you feel about knowing this information?"
"I gotta admit, I don't like "death bed confessionals." The dying person drops some information on the person and now that person has to carry it. What's the point? To clear their conscious? IMO, it's too late now."
hdmx539
"It's a little odd. She told me it was the result of two irresponsible children during the 60s. The mom got married shortly thereafter, so the daughter had a dad. My dad married my mom a few years later and began the life he lives now. No one knows that I know, and honestly I'd prefer to keep it that way. No reason to stir up controversy. I must admit I have had some moments where I thought it'd nice to meet her, but simple biology is not family IMO."
glaceto
Better To Know Than Not, Right?
"After 25 years or marriage my wife told me our 22 yr old daughter wasn't mine. From an affair while we were dating with my BF who passed away in 1999. She told after his father passed so no DNA test could be performed."
SubstantialAd657
Doing What It Takes To Survive
"My great grandmother was a sex worker when she came to America from Lithuania in 1902. It's never been discussed but when you look at the available evidence, she had no other option to make money. It was only a few months before she got a job as a maid, but it still definitely happened."
Sirnando138
Family Is Family, No Matter Where You Come From
"Here's a pretty good one. After my grandmother died, we found out that her oldest son was from her first marriage to a man who was sentenced to life in prison while she was pregnant (around 1940). My grandfather, her second husband, met her shortly after she gave birth. He married her, adopted my uncle, and they had my mother a few years later. We also found a letter in my grandmother's possessions from 1976, sent by the Texas Dept. of Corrections stating that her first husband had died in prison."
futureofthefuture
Seems Like A Standup Guy...
"My (already deceased) grampa had 4 affairs with different woman when he was first married, re married 6 time, forced my dad to immigrate to the US, making him work at his store, and although he was very rich, excluded my father from his will. All of this was not told to me before his death so I would have a good relationship with that a--."
Ok-Stomach6258
A Lot Of Grandfathers Making A Lot Of Mistakes
"My grandfather had an affair and had a kid right in the middle of his four kids. It goes my dad, my aunt, my grandfathers affair child, and then my other two aunts. He used to bring the child over for play dates with my aunts and tell my grandma it was a friends kid. Not sure how my grandma found out/ how that went, no one has ever told me lol. I know after my grandparents divorced he lived with his mistress, along with my two aunts (split custody) and their half sister."
rubybabey
And then there's these, horror stories buried deep in the family lore, meant to keep the people who don't need to know about it "safe" from the terror they would bring.
Your family loves you, right?

We Don't Invite That Uncle Around Much Anymore
"I only learned about this from snooping in my mom's journal. As a kid, maybe 8 or 9, her older brother had tried to suffocate her while she slept. Her parents had heard the commotion, and the end result was the brother being "sent away". She never heard or saw him again until a few years ago when she learned he was in town."
Sp3ctre_6
Finding The Silver Lining

"Im not supposed to know that the father I grew up with was not my biological father. My sister, in a vindictive moment, spilled the beans and I was sad for about a week but it hasn't troubled me since then. I had a great father for 23 years which is more than some people can say."
neilbreenisagenius
How Would You Even Function As A Unit?
"My great-grandparents were very poor in Missouri back in the 1940s and 50s. They had 11 kids. Apparently, my great-grandfather would make my grandmother and great aunts sleep with his friends for money. My great-grandmother allowed it to happen. Because of this, none of the older female children of my great-grandparents would refer to them as "mom" or "dad." It was strictly on a first name basis."
BetterProgress6242
There shouldn't be a reason to keep secrets from your loved ones.
There shouldn't be, but that doesn't stop the people supposedly closest to you from holding things close to the chest in the name of protecting you. Just try to forgive them when you inevitably find out at the next drunken family gathering.

Want to "know" more?
Sign up for the Knowable newsletter here.
Never miss another big, odd, funny, or heartbreaking moment again.
Keep reading...
Show less
Sometimes lies are all we have.
And that's ok. It takes a lot to keep going in life and to keep a smile on in this day and age is nearly impossible.
So little fib here, a tiny non-truth there... if it helps you through the day, use it.
As long as nobody is hurt and you're not in an extreme state of denial... lie away!
Redditor hidude100 wanted to discuss the fibs that keep getting us through the day. They asked:
"What's the most useful lie we tell ourselves?"
I tell myself I believe I can do it. Whatever it is. When in actuality if I listen to myself too long, I'll never do anything.
Do Right!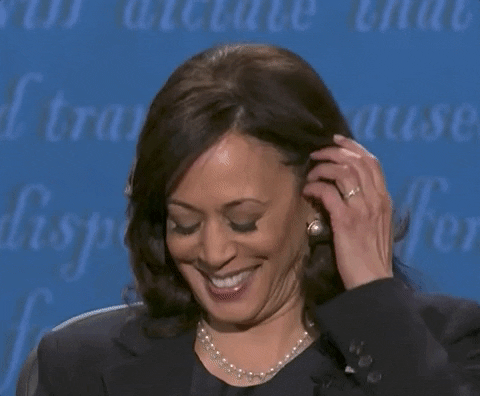 Kamala Harris Waiting GIF by Election 2020
Giphy
"I'm doing the right thing. Everyone else is doing the wrong thing." ~ echo6golf
Just Drive
"While in traffic, nobody except you know what the hell they are doing." ~ sjookvest
"With that being said, I think some (a lot?) of traffic could be reduced if people simply drove better. Not over breaking or taking so long to accelerate after breaking (causes accordion effect). Never blocking the box. Learning how to merge properly and then understanding that the safest speed to travel is close to the speed everyone else is going. Just generally paying attention. All of which I do, and nobody else does!" ~ AmigoDelDiabla
Karma
"They'll get theirs in the end." ~ jxj24
"I think this is it. This is the biggest one. Injustice is inevitable. I don't logically believe people who have wronged me will be punished, but I have told myself many times "their time will come" which, nah, in a random, chaotic universe, some times it does, some times it never happens. Meanwhile horrible, HORRIBLE things happen to people who simply do not deserve it." ~ AXELROM
One Day
"It'll all work out one day." ~ BlockThot
"I always say 'you'll get through this as well' and well time does manage to work out a lot of things. These kinds of lies are pretty essential to keep you going. I'd prolly be dead by now if my mind just went 'nope, nothing will work out now.'" ~ PM_ME_YOUR___ISSUES
Another Day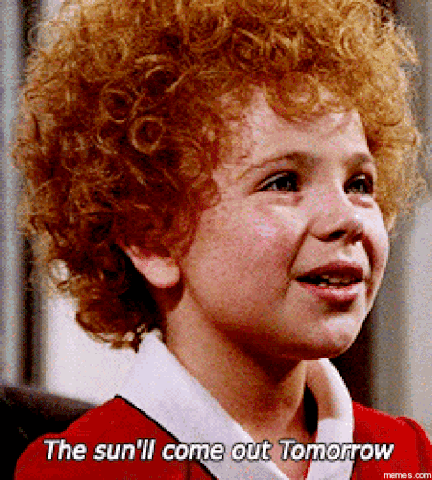 tomorrow GIF
Giphy
"I'll do it/start tomorrow." ~ nap9283
"Hard work often pays off over time, but laziness 100% pays off right freaking now!" ~ twopacktuesday
Ah the promise of tomorrow. A whole new beginning, or just a tragic repeat. We'll have to see.
Anything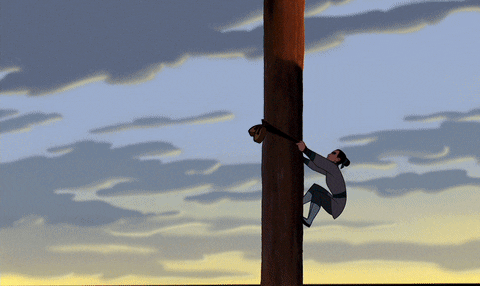 You Got This Woman GIF by Disney Princess
Giphy
"'You can do anything you set your mind to.' Literally false, but determination can get you an awfully long way." ~ DrRob
COVID
"This is the last covid wave." ~ PassengerWest8873
"It's frustrating. My wife and I are both fully vaxxed and caught it back right before Thanksgiving. Neither of us had boosters yet but our state hadn't opened up boosters to everyone yet (they did while we had Covid). My sense of smell is still completely gone. Her Covid wasn't near as bad as mine. I wore my mask, I got my shots, and it still got through to us. It's mutated so much that I fear vaccines are never going to be more than an annual shot for this." ~ MyAltUsernameIsCool
Safety
"A gun is ALWAYS loaded. I just watched Wind River where the Hawkeye actor drills this point home to his son who is carrying the rifle down the stairs with the barrel pointed in all directions." ~ hidude100
"A lot of people think Americans are pretty irresponsible with guns - sure, some are, but when you live around guns a lot (e.g. in the country), this is a phrase that pretty much everyone knows." ~ bdbr
These Low Effort Jobs Have Surprisingly High Salaries | George Takei's Oh Myyy
Have you ever worked one of those jobs that paid you to kinda sit there? If you have, you know the joy that comes with watching the entirety of Breaking Bad ...
We Understand
"It's interesting how a lot of the answers are similar, we are all very much the same." ~ Key-Knee-7153
"Right. Apparently the main one is that we tell ourselves everything will be okay which I'm guessing helps us keep going. Makes sense even though I don't know if I would have guessed that would be the winner." ~ hidude100
Looking Forward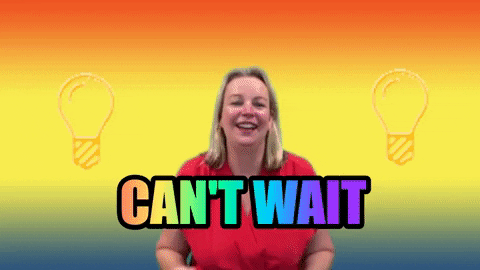 Giphy
"Next year I'll be way ahead of where I am now." ~ server_busy
Death Becomes ME
"Ignoring our own mortality (we'll die sooner then we think 🤔 or at least feel)." ~ Pseudonym669669
"Idk, I've been thinking a lot about that, and confronting my own mortality this past year. I feel like it's been helpful, as I'm reallizing what matters and what doesn't, what I care about and what I don't, and how little time I have to experience the things I want." ~ user deleted
Pre-ordained...
"That we have free will. I can't explain it as well as YouTube videos on the subject can. Basically from what I remember let's say you want to pick up your toothbrush and brush your teeth, before you realize you are reaching for and picking up your toothbrush the motion has already been started by your brain." ~ secretcomet
I AM!
"USEFUL? Gotta be the belief that we are intelligent, well reasoned individuals who are either aware of (or have no) bias. Lets you instantly discredit anything you disagree with, because if it WAS correct, you would already be believing it." ~ DonQuixoteDesciple
the path...
"We tend to tell ourselves that we figure what is life all about but in reality we don't. Knowingness of the life path we take doesn't mean we are set to bound for the course we have but little did we know that there many pitstops through out the destination and it's up to you how will you face that dilemma." ~ HyperscionUltra
Stick around. Watch...
"Death is bad. From what I've heard, it's pretty peaceful. And once it's over it's over. Nothing to worry about once you're dead. Of course by telling ourselves death is bad, we stay alive. By convincing ourselves death is bad, then when life seems pretty bad we still (usually) don't die. Life is a good thing, and that's honest. But death isn't bad either. And life can be hard."
"Since that lie tips the scales in favor of living when life sucks, you stay alive. Therefore it is the most useful lie. IMPORTANT ADDITION: I am not advocating for death, self inflicted or otherwise. I mean it when I say life is good. Even when life sucks, it will usually eventually get better. Stick around. Watch. Find at least one reason to keep living. Believe the lie if you need to." ~ Mentally_Ill_Goblin
breakthrough...
"Everything will be okay.'"
"No it wont. It will spiral down, breakthrough the fence of self-confidence and fall into the pit of despair before crashing into the barrier or existential dread. The only reason we say this is to calm ourselves even when the odds are not in our favor." ~ Umbraldisappointment
Take the pictures.
"'There will still be time.' Don't put it off. Say the important things. Take the pictures. Listen to the people you love and cherish even the dull moments." ~ NoDisplay1842
it's just us...
"What we do frequently matters to no one but us. But sometimes it does, and you just never know. So it's likely better to live as everything you did was impactful, even if you somehow know it isn't." ~ tristero200
Poisons...
"That spice is poison. Your tongue thinks it's a harmful like pain and causes this burning sensation. It's useful in that it triggers those methods to try and calm them down, like more saliva, watering eyes, snot. All that. Granted, it never really works that well but it's still useful." ~ Disastrous-Trainer-5
It's always better next year. Let's focus on this year. And let's try to be bit more honest.
Want to "know" more?
Sign up for the Knowable newsletter here.

Never miss another big, odd, funny or heartbreaking moment again.
Keep reading...
Show less
Doctors need people to be upfront about their symptoms. Otherwise they're just guessing your diagnostic. Redditor easy432 encountered this very issue with her husband. So she turned to the "Am I The A**hole" (AITA) subReddit for moral judgment. She asked: AITA for telling the doctor my husband was lying? The Original Poster (OP) explained: "My […]
More