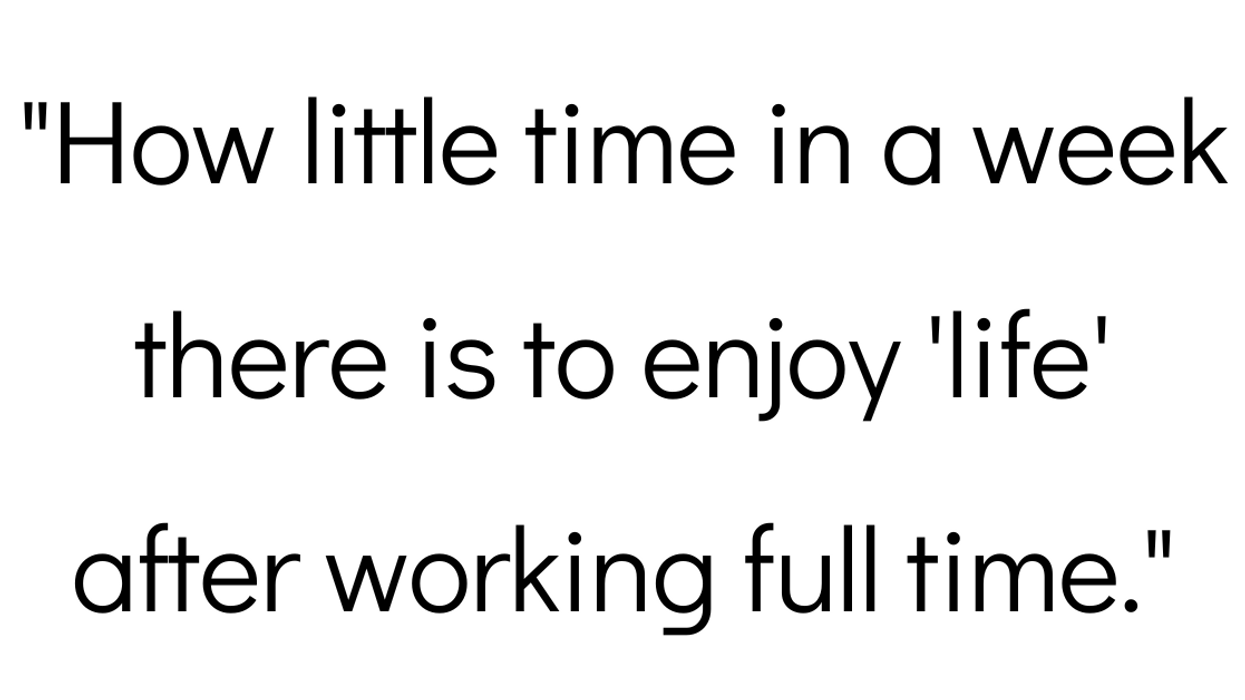 When we move into our first apartment, get our first job, and begin living independently for the first time, it's equal parts intimidating and exciting.
There's always the realization that you are now an adult.
But there are very few early to mid-twenty-somethings who don't stop and have a moment where they question if they are, in fact, an adult.
Many responsibilities that come with being an adult will take us by surprise, as there was no college course to teach us how to deal with them or prepare ourselves for them.
Redditor Palarity was curious to hear some of the rude awakenings people had as they entered adulthood, leading them to ask:
"What were you grossly unprepared for as an adult?"
Who's the boss here? Wait, me?!
"The slow realization that I am the adult in the room who's supposed to help out everyone else."- lapsangsouchogn
Not relying on your parents anymore

"Trivial in comparison to many things, but keeping up familial social obligations."
"Like, it's now on me to check in with aunt M and how she's recovering after her recent surgery, send a gift to cousin K's new baby, congratulate 2nd cousin T on his graduation, etc."
"Gone are the days when my mom did all of that and I just had to sign my name on the card or whatever."- InannasPocket
"Realizing there is no safety net."- brutustyberius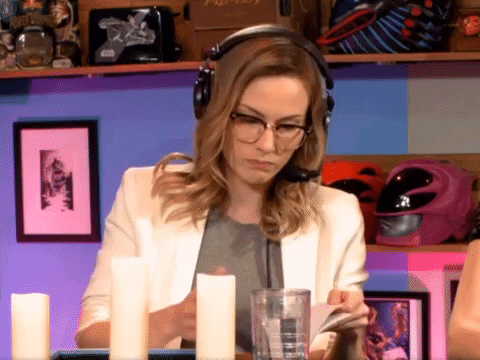 Role Playing Reaction GIF by Hyper RPG
Giphy
No more chilling on the quad...

"Going from having tons of friends to really having no one."- ZachariahCasey
Wondering if you have, in fact, "grown up".
"How much I still feel like a kid on the inside."- RosesSpins
Life is precious and unpredictable.

"Loss."
"As time passes and you become an adult, there are two guarantees:"
"1: the adults that shaped you, whom you love and adore, also get older."
"Older and sicker and will die, hopefully later but sometimes so much sooner than you would ever imagine."
"And 2: Peers and folks younger than you will die too, often with little to no rhyme or reason."
"My parents would say growing up that 'death is a part of life'."
"But I'm not sure there is any way to prepare for really UNDERSTANDING that fact until you experience it yourself as you grow up."- Mbathrowaway202two
Taking care of yourself

"Dealing with a chronic health issue."- Square_Tangelo_7542
It's not all fun and games
"How little time in a week there is to enjoy 'life' after working full time."- Ser0t0n1n
Too Much Deadline GIF by Jeremy Speed Schwartz
Giphy
That some people don't grow up.
'How insecure and incompetent other adults are."- ducvette
Bullies aren't only found in high schools.
"Bullying at the workplace by other 'adults'."- MathematicianOld1117
The truth is, nothing can prepare anyone for adulthood.
Primarily owing to the fact that no one follows the same path, so there is just no telling what life has in store for you.
But maybe the best part of being an adult, is that you are always learning, only now you don't have to show up to class or hand in homework to prove the lesson has sunk in.
Keep reading...
Show less
No one can deny that the first year or so of the global pandemic was a difficult time for everyone.
In addition to the fact that people had to remain home, and limit all communication with friends and family through phone and video chat, people had to adjust to working or studying from home, and be on their guard when out and about in public.
But now, just over two years later and as things seem to be easing back to normal, one can now look back on these difficult years and realize the many lessons we as a society have learned.
Some might fill our hearts with hope and optimism and others which might infuriate us for the rest of our lives.
Redditor Affectionate-Ad1060 was curious to hear all the lessons, the good and the bad, people otherwise might not have learned were it not for the pandemic, leading them to ask:
"What is the most important lesson learnt from Covid-19?"
Healthcare needs fixing.

"Healthcare needs an overhaul."- Toxic_Politician
We could have been better prepared

"When the sh*t really hits the fan, we're f*cked."- idkijustlikememesetc
We overestimated people's concepts of basic decency.
"That it wouldn't take much for civilized people to turn on each other."- hindmaja
"Most grown adults are nasty and have to be reminded to wash their hands."- shantyirish13
"People are sh*ttier than I expected."- WhitePhatAss
Cherish every moment
"You should take the time to spend with those you love."- idontworktomorrow
Nothing wrong with a little alone time every now and then.
"How comfortable I seriously am with just myself."- equidistant_life
Nothing.
"Bold of you to assume we've learned anything."- Airsoft07
Don't give in to vices.
"Alcohol doesn't improve my life."
" t just feels good for a moment."
"9 months sober!"- bugaboo2013·
Major differences between city life and country life.

"The biggest take away I can come up with is how under serviced rural areas are."
"The local grocery store can't offer curb side pick up, door dash doesn't exist here, all the answers for what we should do in a pandemic aren't feasible where there's only 500 people."- medicff
It's necessary now and then to stop and reflect, something we all had plenty of time to do in the early months of the pandemic.
And though some major problems became more apparent, which we still need to continue working on, one can also appreciate that maybe the pandemic was the great big reset button the world needed to improve the many things which were otherwise being overlooked.
Here's hoping we remain proactive in continuing to make the world a better place.
Keep reading...
Show less
We are two and a half years into this pandemic madness.
Cases are rising and now we also have monkeypox.
What a time to be alive!
It has been a trying few years.
Hopefully when all is said and done we'll come through a little smarter, wiser and passionate about life.
Can we all look back and see what we learned?
Redditor hughjassjess wanted to share about all the lessons they took in surviving the Covid madness. They asked:

"What has living through a pandemic taught you?"
I learned I drink too much. It's a start.
Time Flies...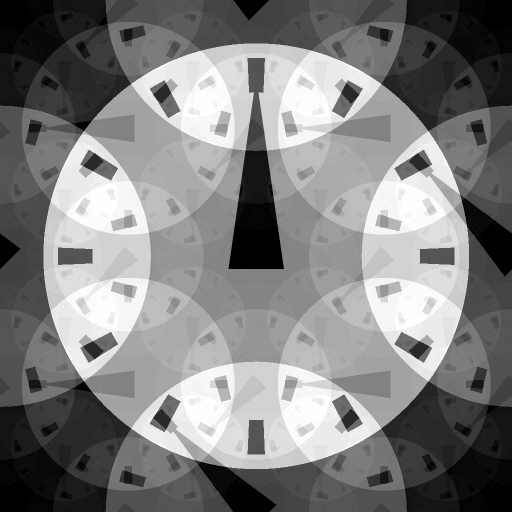 Loop Time GIF by Psyklon
Giphy
"2 weeks can turn into 2 years real quick lol."
radar_ryan
Changes
"The trajectory of your entire life can change in an instant."
MirandaDaPanda
"This. I was a dedicated museum worker just finishing my degree in museology. The pandemic made that all museums had to be temporarily closed, and then closed for even longer and I had to get a new job."
"Now I work for a tech startup and I LOVE it and even got a permanent position. Never thought I would become an office rat, but my team and company and the salary are just awesome. If you told me that before the pandemic I would have just laughed in disbelief."
Tove279
What Matters
"Who are my real friends. That socializing does actually somewhat matter and that grades/career aren't everything."
eliwman
"I 100% lost some people I thought were really close friends during lock down, they just never put the effort in and I finally saw that."
LadyPandy
Just Me
"I really, really like hanging out by myself."
some-girl-online
"Totally opposite for me. I used to love my alone time, likely because I never got it. After 2 years alone with just myself and a cat I was going crazy. Now I've found a happy medium where I get 2-3 hours a day alone and the rest is full of friends / colleagues, and it is working out well. Some days I don't get alone time and a few extra hours on my own the next day makes up for it."
Saraniah
Just yuck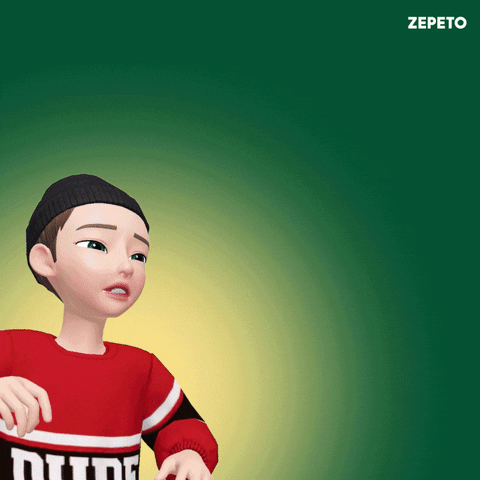 Over It Ugh GIF by ZEPETO
Giphy
"Life just sucks sometimes, that's the way it is and there's nothing you can really do about it and you just kinda have to accept it and keep going."
anonymous5534
Life sucks. That fact has never been clearer.
Shake Baby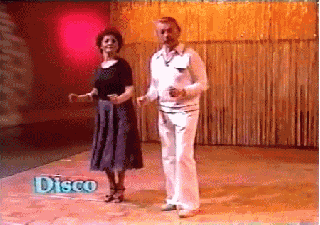 Disco GIF
Giphy
"Dancing like an idiot to disco in my house is my favorite form of exercise."
chemical_sunset
Bad Grind
"That the 9-5 grind is absolutely freaking toxic as hell. The amount of free time working from home and cutting down on my travel time has given me. It's improved my relationships. Given me more time with my kid and fiancé. Less time spent outside of those 8 hours doing chores and errands. I recognize that this isn't possible for every career and I'm sorry if this doesn't apply to you. But that's why our society needs to change. People need more time to themselves."
Pot-Pilgrim
Happiness
"It taught me a lot. It taught me: I don't have to go to an office to work. I can have a deep relationship with my kids. I can re-shingle my garage. I can walk my dog during the day instead of staring at my office wall. I can sell my second car and save on gas and insurance. I can be happy and fulfilled."
feral_philosopher
Together
"It taught me that I love my partner and we work together well in difficult times. We started an illegal take out food business to make ends meet, we started cooking at 8 am and had all the food in containers and ready to go at 6pm for about 20 people per night."
"I am a furniture maker who lost access to my woodshop with so many people testing positive. My girlfriend is a PhD student who couldn't go to school and get paid for TA hours. We both had never worked in the food industry. We decided to isolate together and made a ridiculously successful business. A year later we got married, because we kicked the crap out of lockdown."
ThinkIGotHacked
Noises Off
"That when the time comes the rich and politicians will throw us under the bus and then complain about the noise it makes."
SeleneTheNewMoon
What a time it was. What a time it still is. Good luck all.
Keep reading...
Show less
The first time we all have sex is such a nerve wracking experience.
Everybody wants to be good. No... GREAT!
That probability is highly unlikely though.
There is so much to learn and navigate when it comes to sex.
Redditor Bobirrr wanted to talk about the birds and the bees and all the information that surprised us. They asked:
"What did you not know about sex until you lost your virginity?"
Guides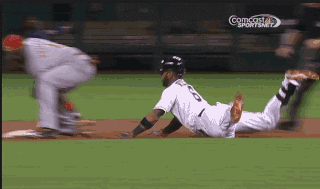 Baseball Fail GIF
Giphy
"You gotta guide it much more than you think."
Squeaky_Ben
Keep Trying
"Just because you're having sex doesn't mean you'll become good at it without a remarkable amount of trial and error."
gotogarrett
"More than trial and error, you gotta ask your partner how it was, what they liked and didn't like and what they want to try. Being able to have an open and honest conversation about sex with your partner makes it so much better."
Odd-Butterscotch-495
"Agreed. An ex friend of mine boasted that he was great in bed because his body count was over 50. Bro, if your body count is that high at that age, it means no one's coming back for more."
Fabulous_Parking66
Wait
"When you have that mindset you won't ever get the chance. It's not that big of a deal and not something you need to put that much pressure on that you're fretting about it like this. It'll come, just be you and don't sweat about it. I was 21 when I lost my virginity and all my friends were 15-18 when they lost theirs. I don't regret when it happened and I don't feel like I was late or missing out, it just happened when it happened."
chivesr
Together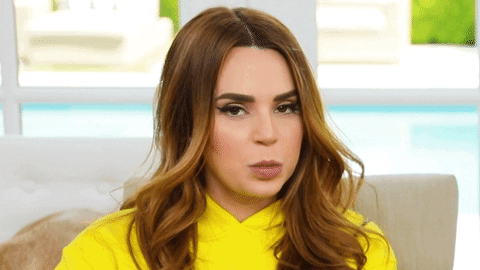 Giphy
"That two bellies rubbed together at just the right angle can make a loud fart noise. Funny tho when it does happen for the first time."
Equivalent_Squash
I hate that noise. Gross. It's confusing.
Style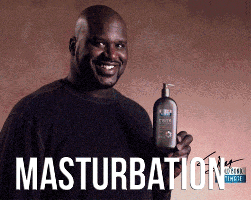 masturbation im horny GIF
Giphy
"How you pleasure yourself can be a huuuge influence on your sex life."
User Deleted
It'a All New
"Instead of just after virginity, after years of having sex and looking back at my first time where my partner was much more experienced than me, I've realised that pretty much all sex with a new person, virginity or not, feels new. I was really hung up on being good at it when I should've treated it as a learning experience for the next time."
joleph
Too Much Porn
"That foreplay is SUPER important. You don't see it too much in a lot of porn so until you get into the bedroom you don't really consider the prep. Often times you just see people going at it which is great and all but everything is much better when both parties are warmed up."
FederalTiddyApraiser
It makes sense...
"That I was allergic to latex."
ideletedmyusername21
"Same. Friends would talk about having sex multiple times a day, and I was over here wondering WHY they would ever put themselves through that. It took days to recover. Someone finally mentioned a latex allergy, and it all made sense."
OnceAStudent__
"Omg this. Except my allergy was fairly mild. It meant peeling skin a couple days later. Literally took me years to find out why that was."
Ulfran
Noises Off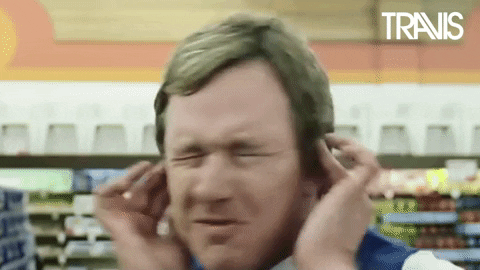 Grocery Store Reaction GIF by Travis
Giphy
"The large amount of sounds that can be produced by the human body."
SnooWoofers455
No Hands
"Penises can move on their own! Well, be moved by their owner without hands, that shocked me that they can make em bounce."'
pinkupixels
"If a persons heart rate is high enough while sporting an erection, their penis will pulse (move) along with their heart beat."
Entry-Murky
I'm Out!
"How sleepy you got after you have an orgasm... Stuff can be like an instant valium."
MrSparklesan
"My bf figured that one out early during our phone sex sessions it takes me maybe 10 to 15 minutes to recover and want more when I reach climax but my bf is just 'Alright! Time to pass out!' which kinda sucks on my part."
CuteHeart2566
Bad Substitute
"Porn is a terrible guide for virgins. You are unlikely to be coordinated enough or understand your partner's body well enough to do any of that weird stuff. Also, 90% of the positions you see in porn are uncomfortable as all hell. Start slow, communicate, explore each other and learn, that is the key to having a good first time. Source: someone who had no idea what he was doing and made an absolute jacka** of himself on his first attempt."
UnClean_Committee
Angles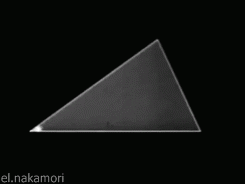 geometry GIF
Giphy
"The vaginal canal is often at an angle and not simply directed straight down."
_Steve_French_
Prepare
"It's a good idea to stretch before. A cramp can really throw the mood off."
eggtart_prince
"And if you get a cramp it's better to own it and be honest with a quick minute break than to power through it or enter a new crazy position that makes no sense at all and leaves your partner wondering where the f**k you learnt this from."
FreshSyntax
Pacing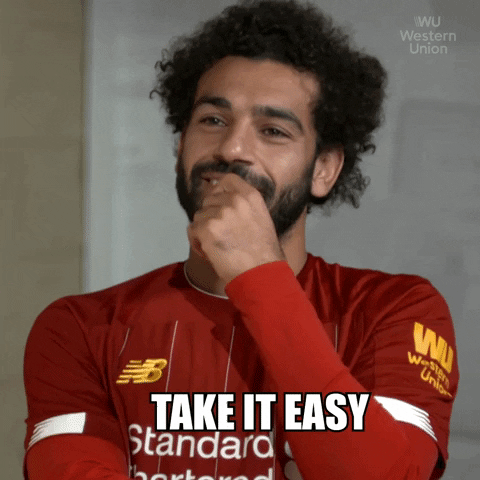 Calm Down Champions League GIF by Liverpool FC
Giphy
"It doesn't have to be fast… slow and steady wins the race."
malak_oz
Low Expectations
"The vagina is lower than expected, I assumed it started at the same place as a penis, and with my first gf I slipped a hand down her trousers and thought she was some weird barbie doll human with a smooth patch instead of genitals. Jeez this innocuous work toilet comment really resonated with people."
adolfspalantir
Weight/Balance
"How important push-ups are."
m_science
"Best tip I can give is learning to put the majority of your weight on your knees, you don't need them up in the air while on top. Doing that I can go 15+ min even though I'm fairly out of shape myself."
kjlwillycoyote
"Planks even more so."
Fit-Depth-4215
Look Away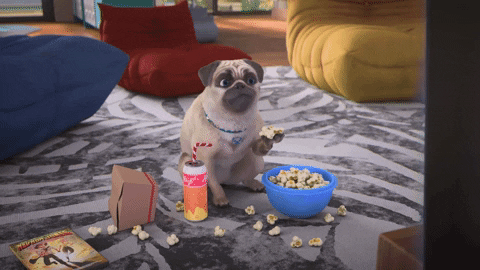 Netflix Popcorn GIF by TeamTO
Giphy
"That I'd have to kick my cat out of the room because she would sit at the end of the bed and watch."
Alternative_Law6597
"Lol... our dogs do the same. It's like you have your own private audience if you get caught up in the moment and forget to kick them out."
xStrawhat7x
Take note friends. Nobody is perfect out of the gate. Take you time. Do it right.
Keep reading...
Show less
Some people typically don't like being told what to do because they think they already know what they're doing.
That is until they stumble and land on their face.
It turns out what they were resistant to accepting in the first place was accurate all along.
If only they listened.

Curious to hear of other people's growing pains, Redditor TinyUnderstanding948 asked:

"What lesson did you have to learn the hard way?"
You can protect yourself with these reminders.
Leave A Paper Trail
"Any monetary or business agreement needs to be in writing!"
– phi316

Observing The Fine Print
"Read the contract."
– BoB_thu_Builder

Generally speaking, business relationships and friendships are mutually exclusive.
Strictly Business​
"Not everyone you work with is your friend."
– Cracktower

What Venting Led To
"My grandmother learned that the hard way a few years ago. Had been in the same industry since the 90s, was being paid less than she was worth honestly. On a break at work, she was venting to a coworker she thought she was friends with, about someone who worked in the same place as them."
"Word got back to the boss pretty fast and they used it as an excuse to stop giving her work and forced her out; they preferred a younger workforce that they could pay less. She had to retire without much savings, had to sell her house and move in with my aunt, and now has to live off of social security benefits. She probably would have never retired if she hadn't been forced to; because of her age, she wasn't able to get hired anywhere else."
– Cotton_Kerndy

Pretend Friends
"I work with someone who will laugh with you and pretend to be your buddy but as soon as you turn your back, she's already b*tched about you to 20 people and whined about you asking for her help with some small tasks (even though she offered her support)."
"The worst part is she is part of the HR team and she has a documented history of exploding at people, harassment and bullying, and not doing her job (because she spends most of her time crying and complaining). She is the stereotypical HR representative."
– Cole__MacGrath__
Consumers who were previously taken advantage of have the following advice to pass along.

Splurge On Good Quality
"Buy it nice or buy it twice."
– BlackFlorida

Caveat Emptor

"This is 100% accurate but needs a disclaimer: expensive does not always equate to nice."
– bumstopper

The relationships we have with people are complex, but you may want to keep these in mind.
Extending A Lifeline
"You can't always help people. You can show them you care and point them toward help, but it's up to them to get better. And if you fail, it's not your fault."
– AerobaticDiamond

Don't Settle
"You can't have a relationship with someone's potential."
– comeawaywithmee
Achieve Mutual Adoration
"Loving someone doesn't mean they will keep loving you."
– mrenglish22

Let People Come To You
"People who want to be a part of your life, will be a part of your life. Stop wasting time convincing someone to be a part of it."
– camehereforfriends

And when it comes to your health, listen up.
​Hydrate
"Drink plenty of water."
"It's hard to know when you're dehydrated sometimes. Felt terrible and didn't know why. Never felt thirsty. Had skin issues, lack of sleep, irritability, lack of concentration, dizzy spells, could not function at work, among other things."
"Ended up at the ICU with an IV drip for severe dehydration."
"DRINK YOUR WATER!"
– bebarrucha
Mind Your Tolerance Level
"If you wait to not be able to take it anymore to leave, then you'll have to deal with the stress of changes at the same time as you heal from hitting rock bottom. Just leave before it gets unbearable."
– Haebak

You Are A Priority
"That it's important to put yourself first."
"I've never had a relationship that wasn't codependent and I am currently in the process of healing and accepting myself without needing someone else. It's so hard some days. I have done a lot of harm to myself and others by not seeking to meet my own needs, thinking that my needs were unimportant, and sacrificing myself for my relationships. But the days where I do put myself first I feel so much better. I wish I had learned this 15 years ago, but I'm happy that I'm learning it now."
– princess_noir

While advice from the people we care about comes from a good place, they are not always appreciated.
Sometimes, we have to make our own mistakes in order to fully comprehend why we should apply certain standards to the way we go about our lives.
At least for me, I've found that picking myself up and dusting myself off was most effective.

Keep reading...
Show less