Reddit user IndianaC0NES asked: 'What's an important lesson you learned the hard way?'
We've all had to learn something the hard way or at a super inconvenient time.
But because we're always learning new things, of course there will have to be some things that we learn later, rather than sooner, no matter the consequences of learning it too late.
Redditor IndianaC0NES asked:
"What's an important lesson you learned the hard way?"
Money Management
"Do not spend like there's no tomorrow. Tomorrow will come and it won't be pretty."
- cpu5555
Permanent Partner
"Never have kids with someone you don't want in your life forever."
- pntszrn74
Make It Official First
"Money doesn't exist until the deposit hits your bank account, and business promises mean nothing until legal documents are signed."
- FriscoFrank98
Know Your Limits
"Learn when to stop drinking and call it a night."
- Gadrilor
Trust Your Gut
"If something feels wrong, it likely is."
- drzed47
"This is closely related to, 'If it sounds too good to be true, it probably is.'"
- remag_nation
The Importance of Dental Health
"Dental care is expensive!! Never be lazy with oral hygiene."
- the_rice_life
"And dental problems are EXTREMELY PAINFUL."
- Next-Confection3261
Be Careful Who You Share It With
"Not everyone has the same heart as you do."
- Accomplished_Hat2770
Be Wary of Bullies
"Not everyone is a good person. Some people actually want to see you fail. Stop oversharing. These nasty people will use it against you."
- Ko_ogs72
"My brain still can't comprehend someone being a d**k for no reason."
- Arny520
Recognize the Red Flags
"Don't let love blind your eyes, red flags are real."
- Fxk07
"And: No one is worth sacrificing your self-respect for."
- Waltzing_Methusalah
"It sucks when you're halfway to learning this lesson before you even realize it. It's so important to know your boundaries and respect yourself with the diligence required to walk away from people creating toxic patterns in your life, even or ESPECIALLY before you have the full picture to work with."
"We all know it's heading south long before these things have terrible consequences on oneself/life. At a certain point, it's too late to escape unscathed. Self-respect and what amounts to the 'sunken-cost dilemma' NEVER go together in relationships."
- brashbabu
The Likelihood of Success
"It's possible to make no wrong moves and still lose."
- Tropicsenshi
Family Ties
"Your family doesn't always have your best interest at heart."
- OhMyGodBearIsDriving
"Sometimes, family are just a bunch of bad people who are biologically related to you."
- noorofmyeye24
Wear the Helmet
"WEAR A HELMET."
"It's an easy safety precaution you can take when rollerblading, biking, skateboarding, scootering, etc. And it can literally save your life."
"I went all through the 90s thinking helmets were lame... I Fell while rollerblading in my 30s and got a subdural hematoma. I wasn't going fast but the momentum from how I fell just slammed my head into the concrete."
"HELMETS SAVE LIVES."
- Shortiie5115
Proper Eye and Ear Care
"Here is my PSA about eye protection. You only have two eyes and many injuries are not repairable. I have a completely s**t vision in one eye because of an injury and I'm constantly paranoid about something happening to the good eye. Wear safety glasses folk, it's important."
- ipsok
"And ear protection. You do not want Tinnitus."
- farmerofstrawberries
Love Your Loved Ones
"Always take a chance to tell someone you love them. To give them a hug."
"Never end a conversation with a harsh word."
"Both for the same reason. You never know if you will get to see that person alive again."
"I learned both those lessons from each of my parents."
- Edgezg
Self Advocate
"Stand up for yourself. If you get in the habit of letting people walk all over you, it'll be extremely difficult to reverse. Even if you're not confident, just fake it till you make it!"
- MISTERDIEABETIC
As humans, we will never stop learning and taking in new information, but there are, of course, some things that we wish we could have learned sooner or through an easier path.
But at least now that we've learned these lessons, we can share them with others, so they might not have to take the same path we did.
Reddit user Frero_s asked: 'What did you learn from your first relationship?'
Every love story, good or bad, has a lesson embedded in it.
And just like life in general, love always comes full circle.
We all end up back at the beginning.
My first relationship left enough scars for my therapist to send her her kids to college.
There is always a takeaway.
Too often, we ignore them.
If you haven't already, go back and dig a little deeper.
Redditor Frero_s wanted to discuss all the lessons they learned from the people they dated in the beginning, so they asked:
"What did you learn from your first relationship?"
My first love taught me to watch out for love.
Next to Godliness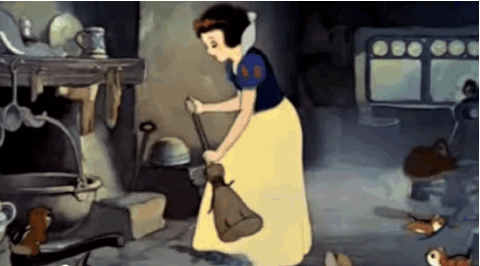 snow white cleaning GIF
Giphy
"Compatibility with household cleanliness and organization habits is far more important than you think. Relationships where one partner cares a lot more about the household than the other will result in both parties resenting each other."
EdgyGoose
Firsts
"'When someone shows you who they are, believe them, the first time.' -Maya Angelou, several years after I learned that lesson the hard way, but I could never phrase it better."
"Going hand in hand with that, you can't fix someone else, especially someone who's given up on themselves. You can only put that kind of energy and effort into yourself and expect to see returns. That one took me a couple or three ill-advised relationships, truthfully."
Some_Specialist_5052
The One
"You're going to get your heart broken sometimes. That my friends is life."
MrDadBod
"I prefer to think that most relationships will end, but that doesn't make them failures. You can learn things and grow as a person in many relationships, even ones that end poorly."
"You can make mistakes by staying in them too long, ending them too soon, treating your partner badly, or allowing yourself to be treated badly, but calling them failures is such a limited perspective. Most people that find 'the one' probably would have 'failed' in that relationship if they had no prior relationships to learn from."
whomeverwiz
Not Enough
"It's not enough to love someone; the way that love is expressed matters a lot. For a great relationship, you have to love your partner in the way they need to be loved."
NoodleWeird
"And this takes practice too! Patience at the beginning of a relationship is important. Don't just assume you know each other from the inside out in the beginning, and take time to understand where each person is coming from."
ChimkenFinger
"That's the principle of the Five Love Languages. Do and say the things of the love language your partner most connects to."
LucidWebMarketing
Let it Go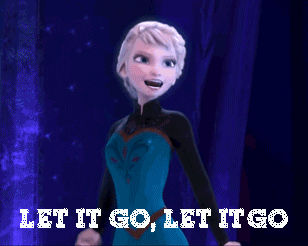 let it go GIF
Giphy
"That some people aren't meant for you. Don't wait for them to be somebody they aren't and don't try to change them to fit what you want them to be."
Elegant-Vehicle7314
The only change we can focus on is our own.
As a couple, it's about changing together.
Otherwise move on.
Lies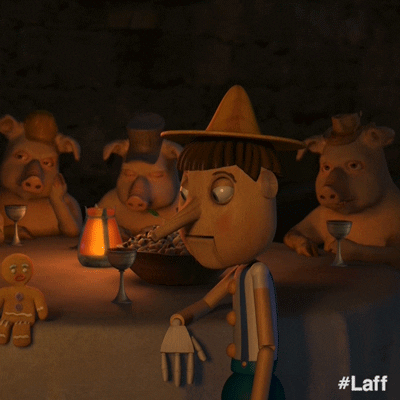 Three Little Pigs Wow GIF by Laff
Giphy
"Sometimes the words 'I love you' don't actually mean much when the person saying them doesn't believe in those words anymore."
GodofWar1234
Perfect
"Well, I didn't have my first relationship until I was 30 which ended up in marriage and eventually divorce. The biggest lesson I took from it was that waiting for that 'perfect' person was a complete waste of time. I had a very difficult time dating when I was younger. I put too much pressure on each date for it to be something special."
"The marriage taught me that I could actually be desirable and gave me confidence going forward. The divorce, on the other hand, made me a much more guarded and uncaring person. Turns out the uncaring part made it easier to go on dates (less anxiety) but harder for them to mean anything later on."
Boromn
Thank you, Katie...
"Make your own decisions about what you want out of life your instead of those that line up with what she wants out of her life."
"Almost followed a girl to Portland, OR, and took a job I didn't really want because I wanted to make 'us' work. So happy she cared enough about me to end things and tell me to find my own path. A wife, a successful military career, and a bunch of kids later, I'm eternally grateful things turned out the way they did. Thank you, Katie."
thethrillamanila
Want better for YOU!
"To never chase or beg anyone to stay."
DarlinggD
"My first gf broke up with me over text right after she had left my place, walked her home even though we were both upset at each other. She refused to talk about it in person and then got mad at me for not fighting to keep her. I think I dodged a bullet because I don't think any relationship will work if one party refuses to communicate, uses breaking up to try to manipulate, or breaks up over text. All 3 in this case."
LumberWand
Under Pressure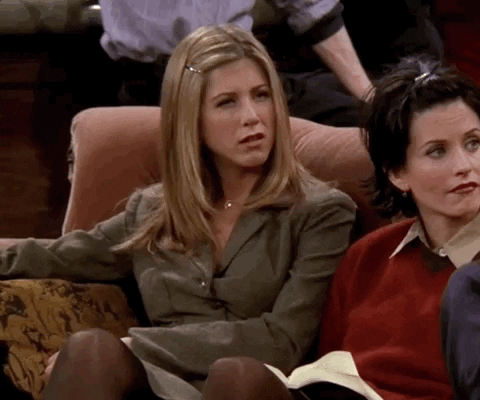 Fuck You Season 4 GIF by Friends
Giphy
"Someone can be a really good friend, doesn't mean they'll be a good partner. Also not to give in to pressure from your partner on things you believe in."
Rebel_0518
See your worth
"Apparently I get too attached which is odd to me cause I'm just trying to care and I suppose it comes off in a weird way. I'm not gonna stop 'cause I know someone will see my worth and appreciate every second of it when they find me."
Odd_Imagination_6617
"Please don't ever stop caring. There are enough emotionally detached people in the world; so much so that they'll have you feeling like you're the oddball."
Queasy_Thought_6532
Big lessons here.
Relationships take way more than love.
Learn it young.
Reaching 50 is a life goal.
Getting to that milestone is something we should all aim for.
So many years, so much life lived.
Which means there is so much story to tell.
Who can't help but look back and advise about how to do it better?
Redditor h-gotfred wanted to hear from the over 50 crowd, so they asked:
"To you Redditors aged 50+, what's something you genuinely believe young people haven't realized yet, but could enrich their lives or positively impact their outlook on life?"
There is so much to know about life.
And we have to age to learn it.
So let's chat...
Be Happy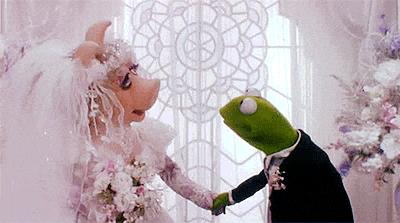 just married love GIF
Giphy
"Marriage/relationships should be fun, and happy. Life is hard, things get tough. Find someone that makes the tough times easier, not harder."
Inevitable-Mine6466
"Piggybacking off this and saying, even the happiest marriages get into arguments. It's not a reason to leave."
J3sush8sm3
Battles...
"Not everything that you disagree with deserves an argument. Pick your battles and let trivial things slide."
hail2theKingbabee
"To echo this: Not everyone you disagree with is 'wrong.' They are simply operating with different information. You can disagree with someone on an issue and still value the person. Don't let one issue define your entire relationship with another person."
A_Socratic_Argument
The End
"If you die, your employer will have your job posted before you are buried. Remember that when making work/life choices."
Justin9314
"I started my career at corporate headquarters for a large insurance company. I was doing GREAT, but I just didn't like the industry. I applied for a job at a major university and someone took a chance on me and gave me the position (transitioning from for-profit to non-profit is notoriously hard)."
"I made less money over the course of my career certainly but I wasn't on poverty wages by any means. But I remember about 5 years in, one of my old VPs was in town and we got together. His comment was 'We miss you, but you look so much happier, the psychic income is showing.' Insightful guy."
Reynyan
The Truth
"2 things I will be eternally grateful to my grandfather for instilling in me..."
"Failure is not an end state unless it is where you choose to stop. He loved to quote that line by Churchill whenever something didn't work out for me, Success is stumbling from failure to failure with no loss of enthusiasm."
"Honesty is the most powerful tool you can use to define yourself. Admit your mistake, frankly and honestly. The truth always comes out in the end no matter how big or small and it doesn't get better with age. You can give back something you steal, and you can help those you hurt but once they brand you a liar, it's all you will ever be."
iskandar-
Be Quiet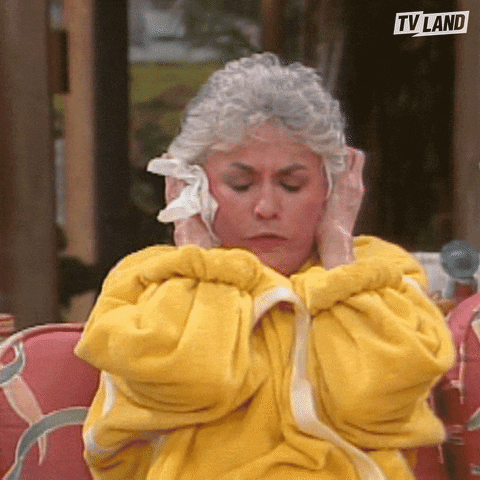 Golden Girls Rose GIF by TV Land
Giphy
"Unless you don't mind hearing EEEEEEEEEEEE like all the time day and night, use hearing protection in loud situations. Tinnitus is a bi*ch."
revnhoj
Take care of your ears.
One of life's greatest lessons!!!
Live by the Moon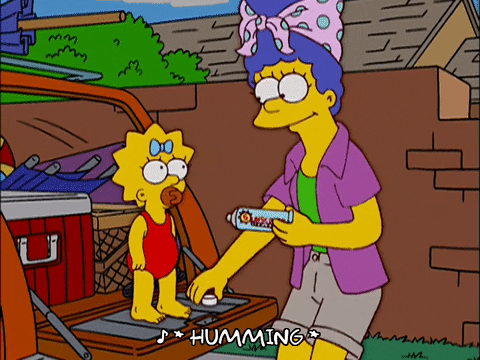 bart simpson maggie GIF
Giphy
​"Wear sunscreen."
nilecrane
"I just had a quick look at my 50-year-old upper chest, frequently exposed to the sun in my youth, and compared it to my 50-year-old belly, which has always been clothed and covered (I have never liked two-piece swimsuits). What a difference!"
HootieRocker59
Passions
"Take a genuine interest in what other people have to say, ask them follow-up questions about their passions in life. Don't just talk about yourself, or wait for your turn to talk. That's how you have a conversation, and build a relationship."
MayIServeYouWell
"Sometimes you gotta be careful with that. Pay attention if the other person is doing that too, it's important for you to share about your life. It can be kind of lonely when you know so much about your friends, but they don't know about you."
jacarelunar
Practice makes Perfect
"Every skill takes determined practice to master. I see my young friends/relatives try and give up on so many things because 'they weren't very good at it.' If you keep doing that, you'll never be very good at anything."
EarhornJonesI
"I love cooking - and find it easy and relaxing. I have hit a point where I can make several dishes that I can honestly say are far superior to what I could get at a restaurant. I love delighting my family and friends with what I cook."
"But the truth is - I've prepared thousands of dishes. I've practiced for 40+ years. I have f**ked up every single type of food there is at least once. I've burnt things. I've undercooked chicken. I failed to emulsify things that should have been emulsified. I forgot to set the timer. I've added too much salt. I chopped when I should have torn. I did all of the wrong things at some point. And because of all of these things, I can walk into any kitchen and make something delicious."
NewSummerOrange
63
"I'd say invest in your health by regularly exercising. My wife got me into running when we were in our twenties, and it has been a big part of our lives ever since (I'm 63). Nothing crazy, no marathons, we don't time ourselves or follow a strict training plan, we just pick a route, go at our own pace, and have fun. We still go 3-4 miles, 3-4x per week."
"I also started working out at the gym 3x a week with free weights in my 30s, and have been doing it ever since. I'm no Schwarzenegger, believe me, but I can still work around the house, move furniture, shovel snow and have fun tossing a ball around with the kids without injuring or exhausting myself. Between aerobic fitness and weights, I've been able to stay remarkably healthy my entire adult life, knock on wood. It's also been great for my mental health and managing stress."
"You don't have to go nuts and set unreasonably strict requirements for exercise goals or diet that a normal person can't possibly maintain - just do the best you can, make exercising a few times per week a habit, eat a reasonable diet (avoid fried stuff, eat fruit and veggies, lay off the sweets), and 40 years later you'll really thank yourself, believe me!"
lanky_planky
Plan Ahead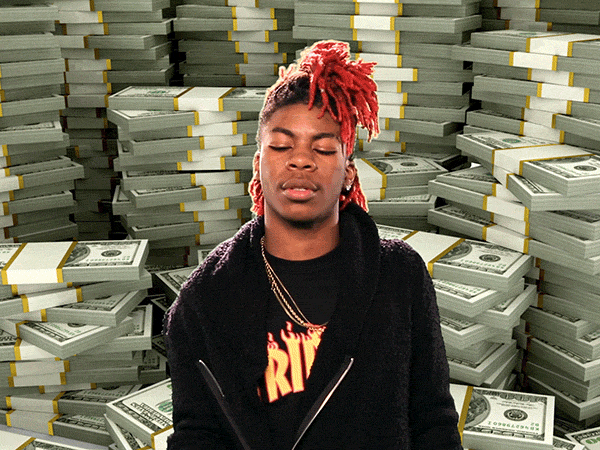 Make It Rain Money GIF by yvngswag
Giphy
"Debt can really ruin your life. If you want to take on a lot of it, make sure you have a good plan and run it by a lot of smart people first."
vanityklaw
Debt. Everyone should learn about avoiding debt as early as possible.
This whole list should be taught in Universities.
Since silent films began, we have been inundated with love story after love story, where happily ever afters are easily doled out.

Pop culture has molded the idea of romance and pleasure for everyone... just around the riverbend, it seems.
And guess what?
It's all a lie.
Sorry, that came off as bitter.
Actually, I'm not sorry. I am bitter.
Damn you, Julia Roberts, for the unrealistic expectations you've passed on to us through all your movies.
Redditor dwightanddilbert wanted to discuss and dig into the truth about how we've been duped on matters of the heart and lust, so they asked:
"What's the biggest lie pop culture taught us about sex and romance?"
I learned long ago to give up on the movie love dream. But they're still fun to watch.
Being Real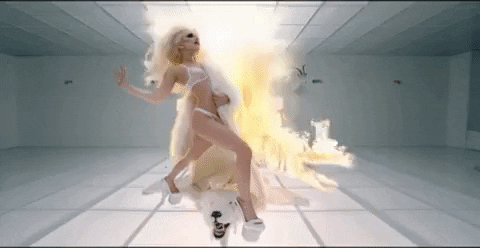 bad romance....Giphy
"That love is easy and relationships will have romance just fall into your lap if it's meant to be. Real life is not a movie and it gives people a very wrong image of what a healthy relationship looks like."
trevmc1
Happily Now...
"That there is a point you reach where you get your Happily Ever After. Then you just get to coast. That's not how relationships work - it's not the moment he tells you at the NYE party how he loves that you get cold when it's 71 degrees out or when you get married in a big ballgown."
"It's all the little moments, the everyday caring, the small affections and the avoidances of trust pitfalls. They add up to a Happily Now. But there's not a point you can hang your hat up and say, 'Okay. I got this marriage thing sorted out. Now I get to do whatever I want.'"
Carl__Gordon_Jenkins
"What about sleep?!?!"
"That we're supposed to have long sex sessions. Honestly a good 15-20 mins is pretty good for me."
ItsMeThereHair
"When I was 20ish I was in a car with a few coworkers. A couple of them got to talking about longest active session. The girl was 18 hours and the guy said 24 hours."
"All I could think was 'what about sleep?!?!' ( I've always loved sleeping). At the time I was with my now hubby and back then we were more the under 5 minute get the job done types. Now we appreciate longer sessions but I'm ready to tap out at 20 minutes. If we get to 45, he's out of luck."
Environmental-Car481
Know the Difference
"Persistence usually isn't romantic. It's usually creepy."
Pissed_Off_Pacifist
"Yep, thanks for mentioning it. I wasted many, many years pursuing that one guy I thought was the one. His friends liked me. He made compliments on my looks and on my skills. Everything seemed promising, so why didn't it turn out the way I wanted?"
"Well, surprisingly, some people just aren't romantically interested in you, no matter how much work you put into it. So easy to understand, but so hard to accept. Neither my stubbornness nor a miracle could turn the friendship we had into a relationship. Plus, I must've seemed desperate, which is unattractive as hell."
"It's okay to take your time, but it's also necessary to know when move on. Really just better for everyone."
OneGhastlyGhoul
Shut Up!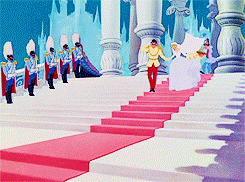 Disney Wedding GIF
Giphy
"For the love of God, DO NOT interrupt a wedding. It will not go how you think it will."
dcbluestar
"As a joke at our friend's wedding some girl stood up and said wait. Literally every head turned around so fast and although it was known to the bride and groom as a joke I think everyone was thinking wtf and she was about as red as a tomato."
Kyell
The drama queen in me knows it would be wrong, but who wouldn't love to witness a wedding interruption?!?!
Magic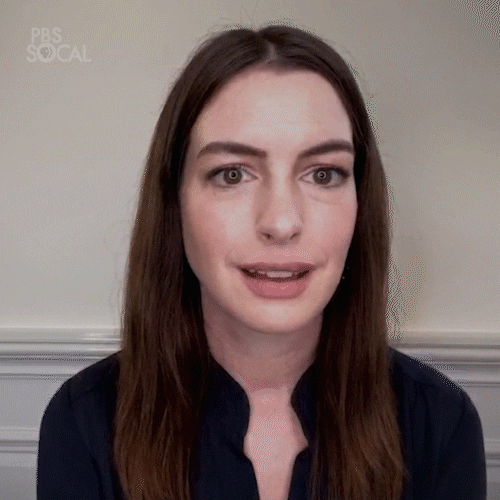 Anne Hathaway Actors On Actors GIF by PBS SoCal
Giphy
"If you just take off your glasses and put your hair down, you'll be Anne Hathaway."
Poorly-Drawn-Beagle
Gross Truth
"That there's no such thing as clean up afterwards. Everyone just has a slight, post-coital, glisten and that's about as far as it goes. No awkward wet waddle. No wet spot on the mattress that gets cold way too quickly so you both bend your bodies around it so you can still snuggle without touching it."
"No sex towel that probably should've been washed about two weeks ago and is getting to the point where it might make a worthy substitute for a crowbar with how stiff it is."
"Oh, and if you do it in a horror movie, you're 100% gonna die."
ACalcifiedHeart
Calm Down
"That sex always has to be very serious and profound. And I don't mean serious as in commitment, but as in how we behave. Some of the best sex I have ever had has involved cracking jokes."
Needydadthrowaway
"Or sleepy sex where the nights too late but you both just want to crank it out and sleep."
hogtiedcantalope
It can work...
"Opposites attract."
chingudo
"This is actually really untrue. While it is possible, and also, in my opinion, really rare for opposites to attract, they definitely do not a majority of the time. We tend to fall for people who are like-minded to us. People who have similar values, morals, thoughts, etc... to us."
AwesomeKitty6842
"So I married an opposite. Has not been easy but I think has been really good for both of us overall. That being said if it ever fell apart I would 100% look for someone more like me. Everything, and I mean everything, is a lot of work and requires so much communication between us."
notgreatnotbadsoso
Get a Chance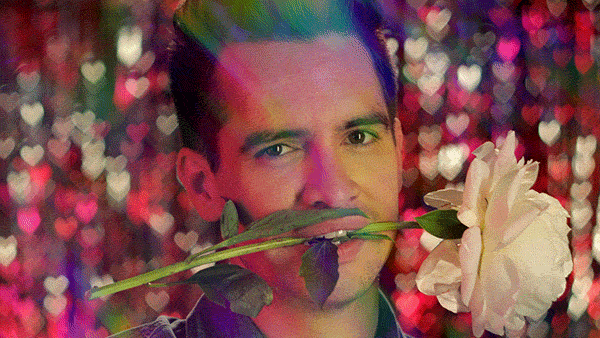 Brendon Urie Flirt GIF by Panic! At The Disco
Giphy
"Two extremes:"
"1- If you're a stalker, they'll eventually give you a chance."
"2- If you're the nice guy/the best friend, they'll eventually give you a chance."
"#2 messed me up for a very long time."
plasma_dan
Lesson learned. Never trust the love stories in pop culture.
And fairytales lie!!
Some people don't take in information as quickly as others.
Which is absolutely nothing to be ashamed or embarrassed about, nor does it necessarily reflect on one's intelligence.
Even so, we all can't help but feel the tiniest embarrassed when we've found ourselves a little slow on the uptake regarding certain pieces of information.
Be it a random fact of trivia that everyone knows, or even realizing there's a reason your parents were trying to instill a life lesson in you.
Being hit by a ton of bricks might actually be a welcome relief to the embarrassment that will run through your body.
Redditor akumamatata8080 was curious to hear the many things people learned much later in life than they probably should have, leading them to ask:
"What did you learn embarrassingly late in life?"
It's Hard To Love Others If You Don't Love Yourself
"Trying to treat myself as I would others."
"The ol' reverse golden-rule."- kageroshajima
Hey, It Worked!
"My grandmother had a clock that would break if anyone touched or tried to move it."
"I always found that curious."
"Then some time in my 30s my wife and I were talking and it came up."
"I was wondering how they moved it out of their house after they passed."
"As I was explaining, 'I think it must have had some delicately balanced mechanism or something that would be disrupted if moved...'
" My wife's face made me quickly realize it was just a lie told to young me to keep my dirty clumsy hands off of it."
"Also, I'm an engineer."- P-eh-triot
Do We Ever Really Grow Up?
"There's no such thing as 'feeling like an adult'."
"I'm 34 and still forget I'm an adult sometimes lol."- scelestai
Hey, It's Not For Everyone...
"Riding a bike at 15."- Graehaus
Naturally Imposing
"That my height shapes how people perceive what I say."
"I'm a 6'4 male with a deep voice."
"I learned it at 40 when I had a boss who was 6'6."
"I was suddenly aware of my own height and the power position, looking up to him."
"I realized pretty much everyone is looking up at me, and I began smiling more and asking people questions about themselves to reduce the power implications of my height."- ClydePincusp
Easy To Get Tripped Up On Exotic Spellings
"How to say the last name Nguyen."- TD-Eagles
Though It Wouldn't Surprise Many If She Did...
"Martha Stewart does not own Martha's Vineyard...."- valhalla-at-your-grl
Shouldn't Be The Case... But Sadly Often Is...
"Hr is there to protect the company, not you."
"Hr is not your friend."- Puzzleheaded-Mood689
Just Focused On The Wrong Possibilities
"It never made sense to me that we would go under tables during an earthquake, because wouldn't the ground crack open?"
"The table wouldn't do anything then?"
"Wasn't until last year I realized that it was to stop debris from falling on us."
"Smh."- whats_yesterday
Easy To Get Tripped Up On Math...
"4% of 25 is the same as 25% of 4."- cdn_gooner
A Penny Saved...

"The importance of saving money or buying property early."- wetpickle_antichrist
Too Many People Need Reminding Of This Every Day...

"Who I am is more important than how I look."- Lazy-Thanks8244
Oral Hygiene Is Tougher Than You Think

"How to brush my teeth."

"I was super neglected as a child so that is something I've always struggled with and even after going to a dentist for 2 years and having exams every 4 months I only learned last month that you need to brush your gums."- HersheySquirtz2014·
"I learned that we're supposed to brush both sides of our teeth."
"The inner side needs to be brushed as well."
"I saw all of the commercials just showing them brushing the outer portion so I assumed that this is the way."- FaTes-EnD
Your Life Is Yours To Live!

"That I don't have to become a mother if I don't want to."- detective_kiara
Needless to say, should you find yourself making this realization in certain company, you might be met with jeers and laughter.
But as the saying goes, "slow and steady wins the race".