Many people live by the mantra that ignorance is bliss.

It's true, how being left in the dark about influential pieces of information is preferable.
For example, being cognizant about a co-worker's questionable private life can adversely affect how others interact with this individual if they object to their tendencies outside of the workplace.

Not knowing certain things can be freeing, a notion that was explored when Redditor Distantmole asked:

"What's something you really wish you didn't know?"
These Redditor examples are based on an occupational hazard.
Printer Expert
"How to fix a printer. Sometimes, I just play dumb when I'm asked..."
– jfincher42

Undervalued Employee
"I was the ONLY one who knew how to unjam the printer at my old job. And it was a lemon - it jammed at least once a day. I quit the job because I was overworked and unappreciated. My replacement left in less than a year. I hope they're suffering without their little resident unjammer. Thanks for letting me vent."
– KidsTheseDaysYknow
Parents are people too, and you wouldn't be here were it not for them.
So there's that.
The Origin Of You
"I know exactly where, when, and how I was made in grand detail. I have no idea why my parents felt the need to tell me this, but I now know and I wish i didn't."
– stitchmidda2
Making Waves
"I was conceived in a waterbed in my parents' old condo. My dad told me when I was 15…"
– the_crystal_onix
Pulling Back The Curtain
"My father photographed all the births, me and my siblings."
"Each of us had a photo album growing up."
"They started with the photos of our births."
"My father took photos of us coming out.... of the vagina."
"This is the first page of my childhood photo album."
"Checkmate sir."
– joejill

Too Close For Comfort
"My parents told me they conceived my younger sibling in a tent with me and my older sibling while we were sleeping in the same tent. I did not need to know that."
– arkayer

You think you know everything about the members of your family.
However, some things about them are better left a mystery.

Grandma's Tactic
"Was on a vacation with my grandma in a shared room and she disappeared into the bathroom for 5 minutes, came out, I didn't think any of it and didn't care, and she came up to me and said."
"I have bad constipation right now so I shoved a bit of soap in my butt to help softening it up! Maybe I'll fart bubbles soon, he he!"
"That happened 6 years ago but it's burned into my brain."
– dinanysos

The Family's An Open Book
"Didn't need to know the reason I'm mums least favourite child and I certainly didn't need her to tell me what colour my step dad's pubes are. Didn't need my Grandparents to tell me that they had sex the night before on the couch I was sitting on or my grans favourite position."
"Also didn't need to know my uncle only has one testicle or that my dad was in the room when my cousin was conceived. My family is far to open lol."
– scruffadore

Infinite Capacity
"If you find an unlabeled videotape laying around burn the f'king thing just in case."
– Trav3lingman

Scary Fish Tongue
"There is a parasitic isopod that gets inside a fish's mouth, severs the tongue, and lives in the fish's mouth acting as a replacement tongue."
Wikipedia page on tongue eating louse

I wish I didn't know about as Demodex or eyelash mites.
Oh, you didn't about them?
Prepare to have your mind blown.
There is a community of mites living in the pores of our faces.
Ever wondered why your face randomly itches when there's nothing visibly making contact with your face? That's because these little stubby boring worms–that are a distant relative of ticks and spiders–are having a party inside your fleshy dwelling, and they are grateful for its host to extend the welcome mat.
You're welcome.

Keep reading...
Show less
Off the wall, random information can be of great use at parties.

Now there is also the info we'd be better off not knowing.
But we gotta take the good with the bad.
Redditor SoggyCereal12 wanted to hear about information everybody would rather not know, or have no use to know. (So cover your eyes). They asked:
"What's a 'fun fact' that nobody asked for?"
I do love good facts. You never know when you'll end up on 'Jeopardy.'
Come and Knock on Our Door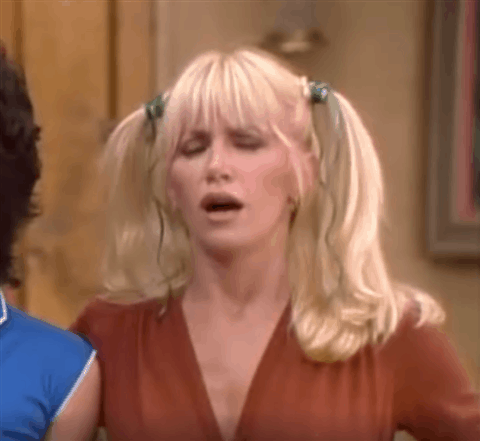 Confused Threes Company GIF by MOODMAN
Giphy
"Between 1913 and 1914, Sigmund Freud, Adolf Hitler, Joseph Stalin, Emperor Franz Joseph, Archduke Franz Ferdinand and Leon Trotsky lived in Vienna within 4km of each other. Talk about sitcom idea!"
plan3s
Purr...
"Baby kittens and puppies can't urinate and defecate on their own. Their mothers lick their genitals to prompt them to do so and then also cleans it up. Most people don't know this if they happen to be taking care of an orphaned young kitten or puppy so this it ends up being a cause of death for a lot of them."
"If you ever take care of an orphaned kitten/puppy or know someone who is you must use a damp paper towel or wash rag to wipe their bottoms until they urinate or defecate. 🌈 The More You Know ⭐️."
DetectiveBennett
Below
"German submarine U-215. Sank during WW2. Didn't decompress though. It's still sealed on the bottom of the ocean with 49 people inside. I've always wondered what went down in there…"
toigz
"Death by asphyxiation most likely."
Lord_Dreadlow
The Water Buried
"Lake Superior does not give up her dead. The waters of Lake Superior are so cold that the bodies and the majority of stuff from shipwrecks is preserved. The Great Lakes (all of them) are basically just giant ship graveyards."
Pranksterette
"It's true, in fact people training to dive for sunken ships and other items come from around The world to train in the Great Lakes. I love this about Michigan, I live here and hear about it from time to time. I desperately want to get into one of those programs. But they are $$$$."
Hour_Carpenter8465
H20 Shots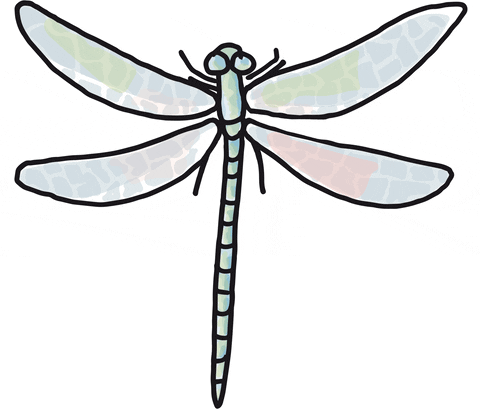 Summer GIF by krima&isa
Giphy
"Dragonflies suck water up their butts and shoot it out like jets when they get tired."
Killerjebi
Dragonflies are weird. I run from them.
AHHHH!!!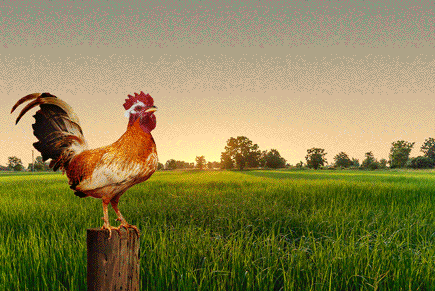 Good Morning GIF by Taco Bell
Giphy
"When a rooster crows it partially pinches shut its ear canals so it won't deafen itself."
KlutzieKelpie
So Many Parts
"Kangaroos have three vaginas. I forgot how I learned that."
DreadHead-Jedi
"And two uteri! They can be perpetually pregnant. That's why sometimes you might see a mother kangaroo ditch her young Joey when in danger because she's almost got two more on the way already."
rosie848
"They can also halt pregnancy until the time is right."
NerJaro
Unsinkable Sam
"On 1939, February 14th a German battleship was launched and was sank with only 118 of the 2,200 crew members surviving. Among them was a black and white cat named Oscar which was found floating on a board and was picked up from the water by a British ship."
"On October 27th, 1941, the ship sank to the west of Gibraltar and Oscar was found clinging to a piece of plank and was later brought to the shore establishment in Gibraltar. When British officers learned what happened they named him 'Unsinkable Sam.'"
"After that he was adopted by the crew of the HMS Ark Royal and in 1941, November 14th, a torpedo hit the ship. Sam was AGAIN found clinging to a piece of plank and was described as 'angry but unharmed.' By this time it was enough for the por cat and remained its days on land hunting mice in Gibraltar and then being transferred to the UK where he lived his final days."
"And this was the story of 'Unsinkable Sam.'"
WeeabooButWithASmile
The Binge
"There was a Finnish soldier named Aimo Koivunen who got separated from his unit. He had no food or weapons, and to avoid dying, took enough methamphetamine for 30 men. During his insane drug binge, he skied about 250 miles, passed over a landmine and survived, and caught and ate a bird raw. That's just a few details, I recommend actually reading about this absolute legend yourself."
AbsentLabRat
Good Ole Abe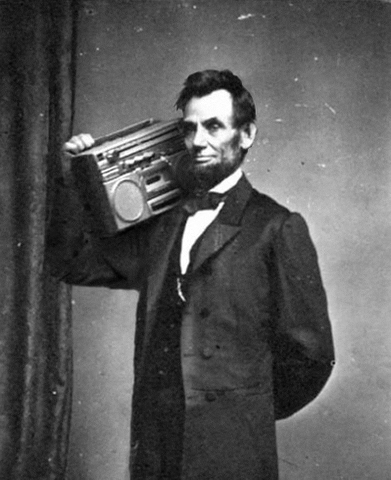 abraham lincoln animation GIF by weinventyou
Giphy
"Before he became president, Abraham Lincoln was an elite wrestling champion. In 300 matches, he only lost one. Bonus fun fact: He was also a licensed bartender."
thatirishguy0
Well those aren't so bad. Good Abe sounds cool.
Keep reading...
Show less
As much as academic scholars are held in high esteem for their higher education, so should those who have learned and applied valuable knowledge simply just by living.
Those with street cred have just as much of an advantage at succeeding in life, thanks to specific experiences that can't be taught in a classroom.

Curious to hear examples of what those might entail, Redditor WiSe_genX asked:

"What can you learn in 1 minute that will be useful for the rest of your life?"
Class is now in session.
A diploma isn't a requirement for being able to apply these life-saving facts.
Worth A Try

"CPR: Lay person flat on their back on a hard surface, place your hands one on top of the other with arms straight, compress chest down to hell to the beat of 'Stayin Alive,' don't be afraid to crack ribs."
"Edit: Oh, and remember that if someone needs CPR, they're dead. You are working on a corpse. If they don't survive, it's because most people can't wake the dead with their bare hands. Talk to someone if you have to, but don't beat yourself up over it."
– mossadspydolphin

Take The Side Exit
"If you're caught in a riptide, swim parallel to the shore to escape it."
– trowaway7342

It's Easy To Lose Sight Over This
"Always wear some type of eye protection when dealing with anything that can cause eye damage. From connecting battery jumper cables to yardwork and everything in between."
"Protect your eyes. You only have two of them."
"Always unplug/remove the battery from your power tools before performing any kind of maintenance."
– wishIhadlistened

Eyeing The Storm
"If you see a tornado moving that's a good thing, because it means it isn't coming directly towards you. If it isn't moving, it's a 50/50 chance it is going towards you or away from you."
"I don't think I'd ever need to know this but who knows when a tornado's gonna find you."
– I_N_C_O_M_I_N_G
The kitchen can be a danger zone unless you're armed with these very simple bits of wisdom.
Damaged Goods
"A wet oven mitt is worse than useless."
– Robobvious
Get A Grip
"A falling knife has no handle. Can be very useful in preventing kitchen emergencies."
– theiciestb*tch

Fighting Fire
"Learn how to operate a fire extinguisher. Many people don't bother but so many lives are saved and so many fires are stopped by them. It takes a minute and can save your life, as mine was saved when my mother put out a house fire with one. Also always keep some in your house and make sure you know where they're located."
– liyexa7217
Let It Fall
"Also hot things. I pull out some weighty dishes out of our 550°C furnace at work and every time before I pull them out I repeat over and over in my head 'Don't catch it if it falls. Don't catch it if it falls.' I also usually put my free hand in my back pocket or behind my back."
– 1800generalkenobi
It doesn't take long to listen and apply these helpful instructions.
First, We Assess
"Pause and think before you respond."
– sparkj

Don't Be Impulsive
"Don't put it down, put it away."
– Wishyouamerry

Make It Easier To Get Assistance
"How to properly as ask for tech support - 'Hi, this is [name]. I have a problem with [software/hardware name (to the best of your knowledge)]. I'm trying to [thing you're trying to do] and the result is [result] instead of [expected]. It started at [rough time frame] after [something significant you've done beforehand].'"
"How to do it badly: 'My keyboard doesn't work.'"

"How to do it better: 'Hi, I'm Noy. I have a problem with my laptop's keyboard. The L key no longer functions. It started yesterday after I spilled coffee on it.'"
"Your IT department thanks you."
– Noy2222

Drying Off
"Shower squeegee. When you turn the water off, take your hands and wipe the water from your legs, your arms, your chest, your butt then do it again. THEN reach out or get out and use the towel. It'll be less wet by a lot and dry a lot faster."
– _ImNoJedi_
It's Okay To Say Nay
"How to look someone in the eye and tell them 'No.'"
– MeasurementMystery
It's Not About Quitting
"Takes a minute to learn, but a long time to reinforce the mindset: learn when to just drop something. Not every issue will have a solution. Not every idiot can be talked to rationally. Not every person must like you. Sometimes things have to be left untouched. That's not to say don't stand up for yourself. Just know that if something isn't worth your while, don't waste time and energy on it. We have so little of each anyways."
– irishrelate
There is much value in the lessons shared here that can change your life or those of others.​
Now that plenty of helpful information was shared here, the next time you're about to be swallowed by a riptide, swipe left!

Keep reading...
Show less
"What makes someone bad in bed?"
WHERE TO BEGIN?!
The list is endless.
Half the time all it takes to be better is a little effort.
Redditor MidoriSpice wanted to hear about the lack of skills some people really need to acquire when it comes to sexy time. They asked:
"What makes someone bad in bed?"
I love sex. But it can be stressful. I've always found connection to be one of the best lessons.
Communications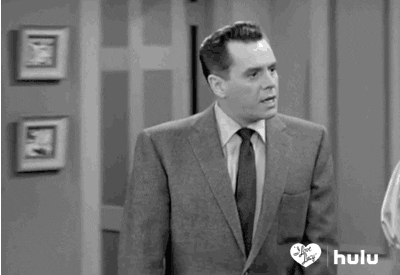 GIF by HULU
Giphy
"Assuming they already know what their partner wants/likes and doesn't communicate or take any instructions."
Melonqualia
Take it Slow
"No foreplay and not caring if your partner is enjoying it."
orangecrushhhh
"I had an ex who literally never wanted to do any kind of foreplay. He just wanted basically sex of any kind for him. He said oral on women was gross."
UntiltheEndoftheline
Will U?
"Proposing mid intercourse."
Immortal_D_Class
"Honestly? With the partner I have, I'd think it was pretty hot and romantic lmao. I'd check in after the deed to make sure he was serious but our relationship is already very serious so it wouldn't be a big deal."
Weird_Spinach
Talk to Me
"Not talking or making any noises. We don't have to dirty talk the whole time or even at all but you gotta let me know you're enjoying it at least."
idkburneridkidk
"I think there's some balance between having some small talk, silence, and dirty talk while being in bed with someone. Or maybe that's just been my experience. I don't know--I think there's some fun in trying to carry a side conversation while having sex lol."
BranTheBrokens
Experts
"Friction isn't always a good thing."
KathAlMyPal
Yuck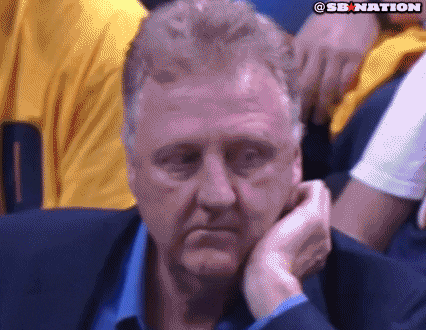 Bored Larry Bird GIF by SB Nation
Giphy
"To this you can add unclipped fingernails."
Whats4dinner
"And dirty fingernails. Nah, ma'am. I'm betting this is not worth the infection. Thanks."
ADDYISSUES89
'good at sex'
"I have a feeling most men will say 'lack of enthusiasm' and that most women will say 'being selfish about pleasure.'"
addicted_to_blistex
"I'm a woman and my first thought was lack of enthusiasm, but my own lack of enthusiasm. The only bad sex I've had is when I don't genuinely want to be there. I've had sex with guys who weren't 'good at sex' but still enjoyed it because I was really into them."
maybememaybeno
Damn Pat
"They are convinced they know more about what works for you than you know yourself. Just cause your ex-lover Pat liked technique X doesn't mean everyone does."
Less-Market9641
"Have experienced this, it sucks. He wouldn't listen to what I enjoyed, didn't want me to say ANYTHING even if it hurt or wasn't working, and would just say something along the lines of 'every other woman I've been with liked it.' I'm thinking, all you've had are one-night stands, really, so they probably didn't say anything."
"I've had numerous partners and love sex. Crashed and burned with this one and he really crushed my self-esteem and sexual confidence."
Proper-Beach8368
I KNOW!!
"The biggest thing is always going to be selfishness and the inability/refusal to communicate and listen to your partner. I've seriously had a guy yell 'I KNOW HOW TO DO IT!' when I was trying to tell him how I liked whatever he was doing. He then got even more upset when I said 'did you just f**king yell at me? Alright, off, I'm done.'"
drunky_crowette
Flavors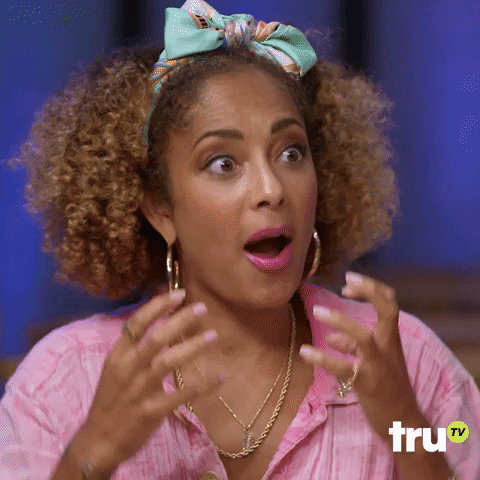 Amanda Seales Wow GIF by truTV
Giphy
"Lack of variety. Don't get me wrong, I don't mean crazy kinks or positions from the karma sutra, but more when it's really predicable. I has an ex that had this weird routine of positions, it was exactly the same every single f**king time in exactly the same order."
thegrimrita
Sex. Let's be better at it.
Do you have similar experiences to share? Let us know in the comments below.
Keep reading...
Show less
The first time we all have sex is such a nerve wracking experience.
Everybody wants to be good. No... GREAT!
That probability is highly unlikely though.
There is so much to learn and navigate when it comes to sex.
Redditor Bobirrr wanted to talk about the birds and the bees and all the information that surprised us. They asked:
"What did you not know about sex until you lost your virginity?"
Guides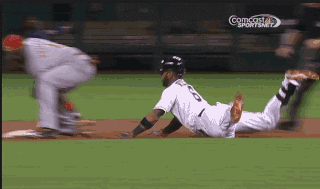 Baseball Fail GIF
Giphy
"You gotta guide it much more than you think."
Squeaky_Ben
Keep Trying
"Just because you're having sex doesn't mean you'll become good at it without a remarkable amount of trial and error."
gotogarrett
"More than trial and error, you gotta ask your partner how it was, what they liked and didn't like and what they want to try. Being able to have an open and honest conversation about sex with your partner makes it so much better."
Odd-Butterscotch-495
"Agreed. An ex friend of mine boasted that he was great in bed because his body count was over 50. Bro, if your body count is that high at that age, it means no one's coming back for more."
Fabulous_Parking66
Wait
"When you have that mindset you won't ever get the chance. It's not that big of a deal and not something you need to put that much pressure on that you're fretting about it like this. It'll come, just be you and don't sweat about it. I was 21 when I lost my virginity and all my friends were 15-18 when they lost theirs. I don't regret when it happened and I don't feel like I was late or missing out, it just happened when it happened."
chivesr
Together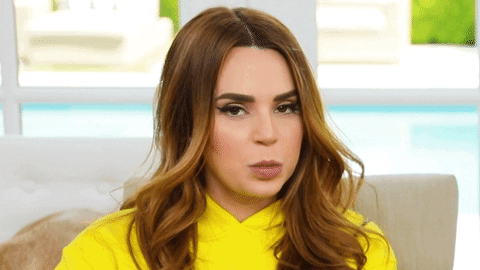 Giphy
"That two bellies rubbed together at just the right angle can make a loud fart noise. Funny tho when it does happen for the first time."
Equivalent_Squash
I hate that noise. Gross. It's confusing.
Style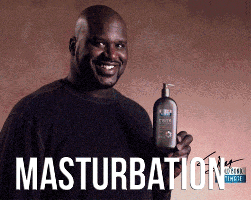 masturbation im horny GIF
Giphy
"How you pleasure yourself can be a huuuge influence on your sex life."
User Deleted
It'a All New
"Instead of just after virginity, after years of having sex and looking back at my first time where my partner was much more experienced than me, I've realised that pretty much all sex with a new person, virginity or not, feels new. I was really hung up on being good at it when I should've treated it as a learning experience for the next time."
joleph
Too Much Porn
"That foreplay is SUPER important. You don't see it too much in a lot of porn so until you get into the bedroom you don't really consider the prep. Often times you just see people going at it which is great and all but everything is much better when both parties are warmed up."
FederalTiddyApraiser
It makes sense...
"That I was allergic to latex."
ideletedmyusername21
"Same. Friends would talk about having sex multiple times a day, and I was over here wondering WHY they would ever put themselves through that. It took days to recover. Someone finally mentioned a latex allergy, and it all made sense."
OnceAStudent__
"Omg this. Except my allergy was fairly mild. It meant peeling skin a couple days later. Literally took me years to find out why that was."
Ulfran
Noises Off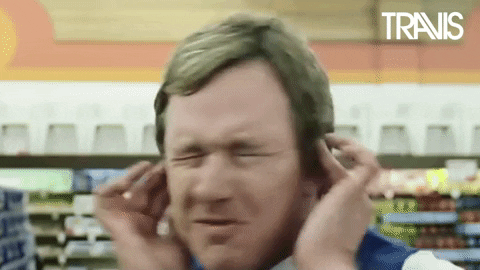 Grocery Store Reaction GIF by Travis
Giphy
"The large amount of sounds that can be produced by the human body."
SnooWoofers455
Take note friends. Nobody is perfect out of the gate. Take you time. Do it right.
Keep reading...
Show less