"Reddit User r3tr0gam3r83 asked: 'What is something that blew your mind once you realized it?'"
Every moment we breathe is a moment to learn something new.
What's funny is the more we learn, the more we're shocked.
Some knowledge is so obvious it's stunning how oblivious we are.
Like, "How did I not know this sooner?'
And no matter what I can still be shocked.
Redditor r3tr0gam3r83 wanted to hear about which realizations in life have left people SHOOK, so they asked:
"What is something that blew your mind once you realized it?"
Avocados are not vegetables.
They're fruits, berries to be exact.
Like what?!?!
Colleagues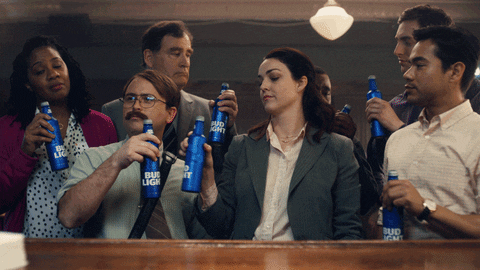 GIF by Bud Light
Giphy
"Sometimes it is more important to like your colleagues than the actual job."
"I had shi**y jobs with the most amazing colleagues and had shi**y colleagues and the most amazing job. I'd pick the first every time."
chr989
Star Trekking
"That you could legitimately travel at warp speed through the center of galaxies and never run any real risk of hitting a star. That's how spread out space really is."
justanotherguyhere16
"Also, galaxies, stars, and even the Universe is constantly moving. I think time travel has been invented, but they can't figure out the 'space' part of it.
"Yes, they can travel back in time, but relatively speaking, they can't figure out how to navigate to the part of the planet they want to reach. So when they travel back in time, it's relative to where they currently are, and end up not moving through space, thus ending up in the middle of an empty vacuum."
theknights-whosay-Ni
Jaws is Old
"That sharks predated the rings of Saturn."
BeardedDominant
"Sharks also developed the immune system that ended up in both dinosaurs/birds and mammals."
csiz
"We don't know that. We can't say for certain that the rings are only 100 million years old. It's still debated."
The_Kek_5000
"I'm pretty sure that sharks are older than trees."
Cayderent
From the Trees
"One day I sat on a tram, passing a river. There was a duck in a tree. I realized I'd never seen ducks in trees. No one else seemed to notice, but I was puzzled. Now whenever I come across something that seems intuitive but I have never considered I call it a duck in a tree."
Ol_Pasta
"This realization happened to me this past year. We apparently have a family of wood ducks in one of the big trees in our yard. Our neighbor said she has seen a duck walking around on a branch. I made it 37 years without knowing some ducks can roost in trees. My wife caught a video of the mama leading like eight ducks into the field next to our house. We aren't even near water."
jwbourne
Artistic Timeline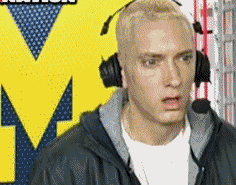 Confused Eminem GIF
Giphy
"Pablo Picasso and Eminem were both alive at the same time."
leebon427
"I'd bet a lot of people think Picasso is a Renaissance artist."
editormatt

I admit it. I'm one of those people. Pablo and Marshall, in one lifetime.
New facts are fun.
The New World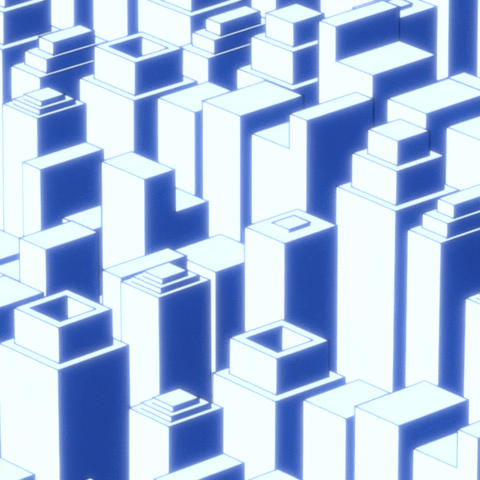 Design Loop GIF by xponentialdesign
Giphy
"They were colonizing the Wild West at the same time as they were building skyscrapers in Manhattan. I always think of them taking place eighty to a hundred years apart. It's wild."
Emilayday
Oh the Power
"Nuclear power plants are just steam power plants that use nuclear reactions to heat the water. There's no fancy magic extracting energy directly from nuclear material. They just boil water and spin a turbine."
RenaKunisaki
"Most electrical generation is spinning a turbine. Photovoltaic solar power is pretty much the only exception, and it's not the only form of solar power. There's solar thermal power, which uses mirrors or lenses to concentrate the heat of the sun to make steam and turn a turbine."
Brawndo91
The Empire
"The Roman Empire fully fell less than 50 years before the discovery of the new world."
South-by-north
"The Romans also had copper wire, magnets, and battery acid. They could have invented electricity hundreds of years before it was actually discovered. But they didn't. The wire was used for jewelry, the magnets as lodestones, and the battery acid was used to clean the rust off of swords."
Kahzgul
"RIP Byzantine Empire. 1453 never forget."
crossbowman44
The Witness
"Owl's silent flight. I mean I always knew that but a while ago was the first time I actually witnessed it. Owl came flying towards me and landed only a few feet away and you couldn't hear anything. Crazy."
Zealousideal-You-324
"I saw a barn owl swoop down and catch a mouse while hiking at night, and the whole thing happened in complete silence. It gave me a deep sense of unease because it was literally like someone hit the mute button on life."
VulcanVisions
Bad Kermit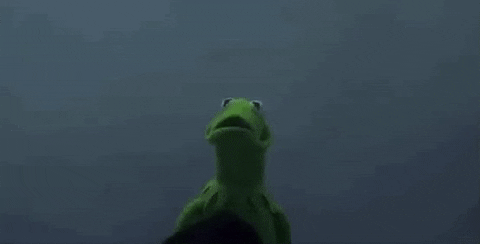 Kermit The Frog Meme GIF by Identity
Giphy
"Poison dart frogs aren't poisonous in captivity."
"I own 5 of them and anytime I tell someone I own some I always get 'Do you ever lick them' or 'Can you go kill someone with them.' But yeah they get their poison from what they eat, and all I give them is fruit flies."
JMfury
Poison frogs?
That sounds like something Rose would have a story about on 'The Golden Girls.'
Reaching 50 is a life goal.
Getting to that milestone is something we should all aim for.
So many years, so much life lived.
Which means there is so much story to tell.
Who can't help but look back and advise about how to do it better?
Redditor h-gotfred wanted to hear from the over 50 crowd, so they asked:
"To you Redditors aged 50+, what's something you genuinely believe young people haven't realized yet, but could enrich their lives or positively impact their outlook on life?"
There is so much to know about life.
And we have to age to learn it.
So let's chat...
Be Happy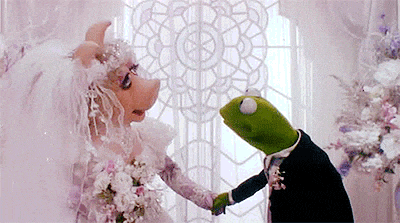 just married love GIF
Giphy
"Marriage/relationships should be fun, and happy. Life is hard, things get tough. Find someone that makes the tough times easier, not harder."
Inevitable-Mine6466
"Piggybacking off this and saying, even the happiest marriages get into arguments. It's not a reason to leave."
J3sush8sm3
Battles...
"Not everything that you disagree with deserves an argument. Pick your battles and let trivial things slide."
hail2theKingbabee
"To echo this: Not everyone you disagree with is 'wrong.' They are simply operating with different information. You can disagree with someone on an issue and still value the person. Don't let one issue define your entire relationship with another person."
A_Socratic_Argument
The End
"If you die, your employer will have your job posted before you are buried. Remember that when making work/life choices."
Justin9314
"I started my career at corporate headquarters for a large insurance company. I was doing GREAT, but I just didn't like the industry. I applied for a job at a major university and someone took a chance on me and gave me the position (transitioning from for-profit to non-profit is notoriously hard)."
"I made less money over the course of my career certainly but I wasn't on poverty wages by any means. But I remember about 5 years in, one of my old VPs was in town and we got together. His comment was 'We miss you, but you look so much happier, the psychic income is showing.' Insightful guy."
Reynyan
The Truth
"2 things I will be eternally grateful to my grandfather for instilling in me..."
"Failure is not an end state unless it is where you choose to stop. He loved to quote that line by Churchill whenever something didn't work out for me, Success is stumbling from failure to failure with no loss of enthusiasm."
"Honesty is the most powerful tool you can use to define yourself. Admit your mistake, frankly and honestly. The truth always comes out in the end no matter how big or small and it doesn't get better with age. You can give back something you steal, and you can help those you hurt but once they brand you a liar, it's all you will ever be."
iskandar-
Be Quiet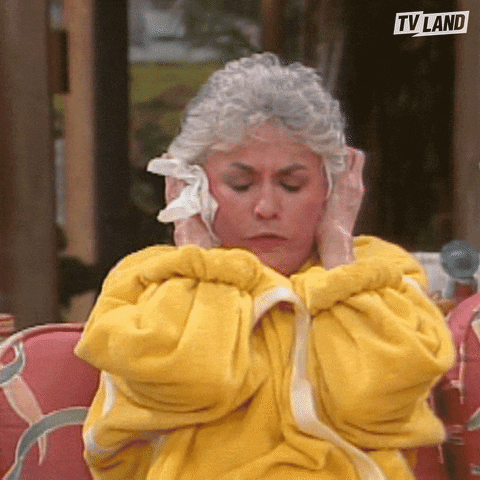 Golden Girls Rose GIF by TV Land
Giphy
"Unless you don't mind hearing EEEEEEEEEEEE like all the time day and night, use hearing protection in loud situations. Tinnitus is a bi*ch."
revnhoj
Take care of your ears.
One of life's greatest lessons!!!
Live by the Moon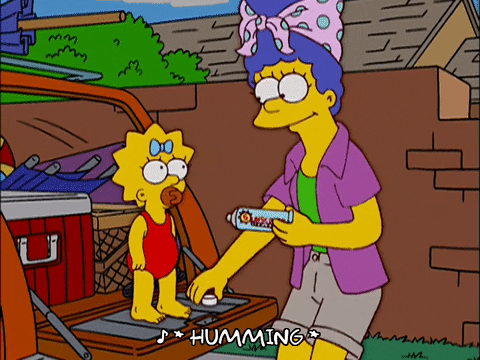 bart simpson maggie GIF
Giphy
​"Wear sunscreen."
nilecrane
"I just had a quick look at my 50-year-old upper chest, frequently exposed to the sun in my youth, and compared it to my 50-year-old belly, which has always been clothed and covered (I have never liked two-piece swimsuits). What a difference!"
HootieRocker59
Passions
"Take a genuine interest in what other people have to say, ask them follow-up questions about their passions in life. Don't just talk about yourself, or wait for your turn to talk. That's how you have a conversation, and build a relationship."
MayIServeYouWell
"Sometimes you gotta be careful with that. Pay attention if the other person is doing that too, it's important for you to share about your life. It can be kind of lonely when you know so much about your friends, but they don't know about you."
jacarelunar
Practice makes Perfect
"Every skill takes determined practice to master. I see my young friends/relatives try and give up on so many things because 'they weren't very good at it.' If you keep doing that, you'll never be very good at anything."
EarhornJonesI
"I love cooking - and find it easy and relaxing. I have hit a point where I can make several dishes that I can honestly say are far superior to what I could get at a restaurant. I love delighting my family and friends with what I cook."
"But the truth is - I've prepared thousands of dishes. I've practiced for 40+ years. I have f**ked up every single type of food there is at least once. I've burnt things. I've undercooked chicken. I failed to emulsify things that should have been emulsified. I forgot to set the timer. I've added too much salt. I chopped when I should have torn. I did all of the wrong things at some point. And because of all of these things, I can walk into any kitchen and make something delicious."
NewSummerOrange
63
"I'd say invest in your health by regularly exercising. My wife got me into running when we were in our twenties, and it has been a big part of our lives ever since (I'm 63). Nothing crazy, no marathons, we don't time ourselves or follow a strict training plan, we just pick a route, go at our own pace, and have fun. We still go 3-4 miles, 3-4x per week."
"I also started working out at the gym 3x a week with free weights in my 30s, and have been doing it ever since. I'm no Schwarzenegger, believe me, but I can still work around the house, move furniture, shovel snow and have fun tossing a ball around with the kids without injuring or exhausting myself. Between aerobic fitness and weights, I've been able to stay remarkably healthy my entire adult life, knock on wood. It's also been great for my mental health and managing stress."
"You don't have to go nuts and set unreasonably strict requirements for exercise goals or diet that a normal person can't possibly maintain - just do the best you can, make exercising a few times per week a habit, eat a reasonable diet (avoid fried stuff, eat fruit and veggies, lay off the sweets), and 40 years later you'll really thank yourself, believe me!"
lanky_planky
Plan Ahead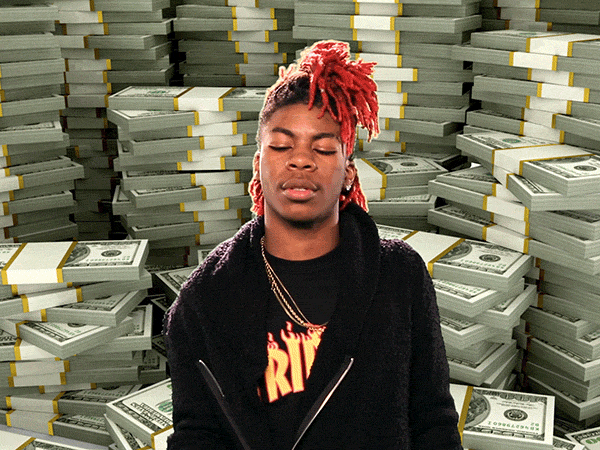 Make It Rain Money GIF by yvngswag
Giphy
"Debt can really ruin your life. If you want to take on a lot of it, make sure you have a good plan and run it by a lot of smart people first."
vanityklaw
Debt. Everyone should learn about avoiding debt as early as possible.
This whole list should be taught in Universities.
Every decade we learn and grow.
Well, we hope we do.
Everything changes with the passing of time.
Sex is especially fluid.
They say the older you get the better it gets.
I'm not sure for myself, but it sounds like it's working out for a lot of other people.
20s are full of verve and energy.
30s are full of bitterness and regret from the sex in the 20s.
Though that can be hot too.
Redditor Infinite_Werewolf395 wanted to hear about how things can change over the course of a decade when it comes to sexy time, so they asked:
"What is the biggest difference between sex in your 20s and sex in your 30s?"
I guess I was maybe little more confident in my 30s.
That was a plus.
Never Settle
"I gained the confidence to ask for what I actually want and say what feels good to me and what doesn't. Too many people just go with what they usually do in the sack, instead of talking about what each individual actually enjoys."
"Basically, I no longer settle for bad sex."
mynamecouldbesam
Continue
"20s: It didn't really take a lot to get me going, just 1. being in my bed, and 2. being mostly nude was enough."
"30s: I really need them to be into it, too. Like... if they act like they're only doing this to make me happy, I pick up on it and I just can't continue. I also need them to like, show some interest in me too, or it takes some monumental effort to be in the mood. I'm more particular, and more aware of what the other party is doing and how they're reacting, etc."
We1tfunk
Real Struggle
"The amount of time you have available."
frenix5
"Not necessarily. In general, life just gets busy. My husband and I are in our 30s with no kids and still find this a struggle. Life just gets busier the older you get. We have to work hard on prioritizing our relationship."
TheSilentBaker
"There's a hell of a lot more planning involved. Gotta schedule that crap out in advance."
KosstAmojan
Learning
"I'm 35 dating a 27 yr old. I tried the pills and all kinds of different things. Eventually, we had this one time where I was really Into it (never happens anymore really. Can't keep it up so it's hard to comply when it's initiated cause I know it'll just end in disappointment for both of us) and It was the best sex we'd had in years."
"I'm still not sure what factors were different that day but I honestly think it was probably mostly emotional reinforcement. Usually, she just starts grabbing at me and there's no romance so it's hard to get... hard. I think that day we actually did some foreplay. Anyways this has really helped me a lot reading all the responses. I figured I was just freakin' cursed. Never got much action in my prime."
"It just seemed appropriate that when I was finally getting some my sh*t would stop working lol. Good to know that I'm not the only man who puts importance on the emotional component of sex. Thought that was my problem for a while too. Guess I just have emotional needs that aren't being met and it's bleeding into other facets of my life."
MurphNastyFlex
Still Hot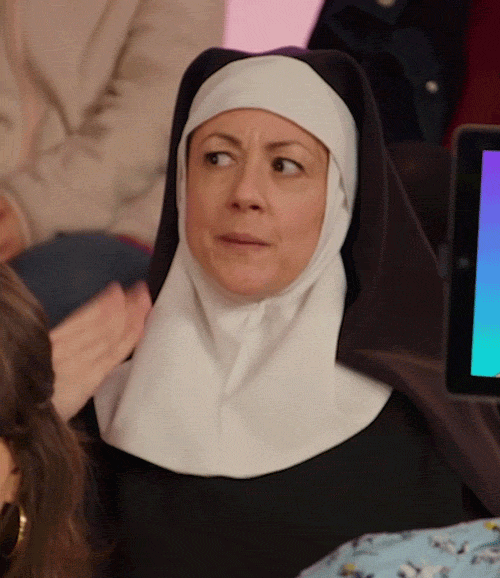 So Excited Reaction GIF by Originals
Giphy
"Sex in the 30s are about a million times better. Still very very horny but also experienced, skills, more willing to try things."
probablyurprofessor
I didn't find this to be true.
That's me though.
The Process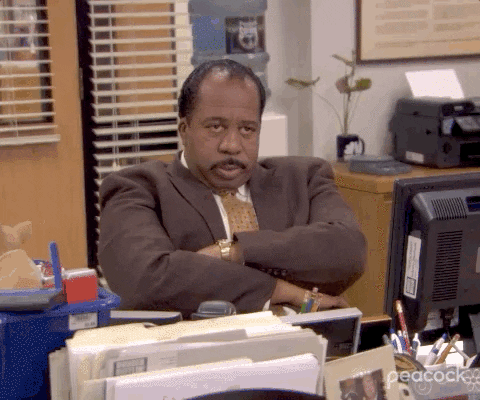 Bored Season 5 GIF by The Office
Giphy
"Sex got better. I finally figured out what my wife likes. Though a long tedious trial and error process."
SaiyanGodKing
Ruts
"Exploration is difficult once you've fallen into a rut. Routines become commonplace. I'm such a sub these days that I don't mind bad sex for me as long as I can make my partner climax. It's easy to tell with men, but with women partners I'm always afraid they're faking or acting, so there definitely needs to be established trust first."
pissoff1818
Decades of Learning
"Teens: did it like a nympho, but sex was mediocre. 20's: did it like a nympho, sex was a little better. 30's: started figuring out what I wanted. Did it a little less, but better quality. 40's: best and most frequent sex yet. Hornier and more experimental now than ever before."
"(Edited to add: had kids in late 20's, early 30's. Kids consume so much time and energy. Kids are getting older now, so more time and energy for sex again. Honestly sex in 40's has been the freakiest, wildest, most fulfilling yet)."
ChristyCurious
Let's Sleep
"20s: sex?? Yeah!! I'll have sex!"
"30s: sex? Hmmm okay but it's already 8:30pm and so if we start now and stop by 9:30 we should still get a full nights sleep but also we could wait until Friday or Saturday night that might be better because if we are up too late it won't really matter much the next day but sure yeah let's do it! F**k it who cares wait what was that oh one of the kids is at the door."
Hopeful_Jello_7894
Perfection
"Oh man, it's so much better in my 30s than it's ever been. Multiple reasons but primarily finding a partner (my perfect wife) who has helped break down my walls through conversation and experimenting together. I feel so much less guilt about sex now and I can actually enjoy it. Not sure if it was being raised with Catholic guilt or my first gf being just the wrong partner but wow did I ever feel awful about anything sexual before."
Leebollomew
Learning and Growth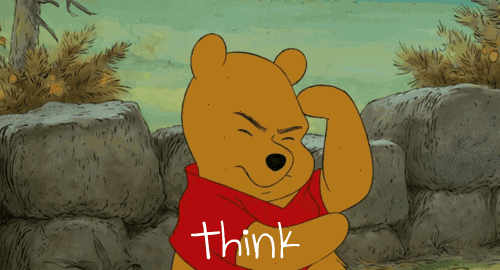 Think Winnie The Pooh GIF
Giphy
"I've got something I haven't seen yet..."
"20s: As a dude, I'd sleep with almost any woman even if they were a horrible person or I hated their guts."
30: Anything considered a red flag or something I don't want to deal with causes me to go limp and I lose all interest."
Slappyhandz
A decade can really change everything.
Farewell youth.
I've never dated someone older.
Just hasn't happened.
I'm not averse to it, but I'd feel more comfortable with someone closer in age.
I hear there are a ton of benefits, though.
Learning. Growing. Sharing.
It can be comforting to be with someone who has navigated life in certain ways already.
Redditor hotmomkaia asked:
"Men of Reddit! What are the advantages of dating an older woman?"
The Reddit community opened up about their dating experiences.
Randy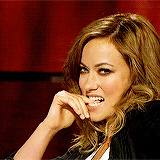 Olivia Wilde Reaction GIF
Giphy
"I've dated some older women who were frisky as hell."
uncultured_swine2099
"My girlfriend is only a few years older than me, but she is BY FAR the horniest I've been with."
Phantom579
Talk 2 Me
"The communication. An older woman that can communicate well will cut through the bulls**t and get straight to what she wants and expects. It's refreshing as hell."
Fresh-Grab-8005
"Yeah agree. My GF and I are both in our late 50s. Had a long talk on the phone last night and spent some time talking about potential issues between us. Both of us have come out of long and not particularly pleasant marriages."
"We each have low maintenance adult kids. We both have our own places so we don't have to be in each other's space all the time. We are both financially secure so if we want to spend money on some together time then we just do it. I wouldn't have it any other way."
michaelrohansmith
Swoon
"Older women play less mind games than younger women do. They're more straight up, and often know what they want. The difference between an older woman flirting and a younger woman flirting, in my experience, is night and day."
"Younger woman flirting: 'Hey I like your hair, can I touch it?' Older women flirting: 'I am absolutely swooning over you. If I wasn't married, you'd be with me tonight.'"
-lighght-
Basics
"I've been with a few older women, I have also dated women of a closer age. In my personal experience I will say that older women communicate much more, don't have unrealistic standards, they have a lot more experience both in life and the bedroom. The biggest one of all is that older women are just super hot! Is there anything I've missed?"
MuscleMummy
Eat Up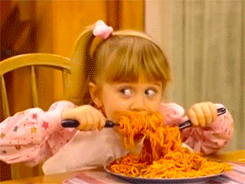 dinner GIF
Giphy
"She knows where/what she wants to eat."
MalibK
"Right, but she still won't tell you."
QuintShahkHuntah
The food argument has been the downfall of many a couple. Just pick a place!
She Knows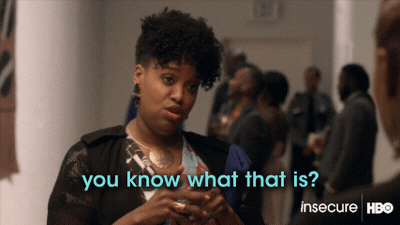 Growth Growing GIF by Insecure on HBO
Giphy
"Maturity. It's night and day. Most older women actually have their lives together and don't play the childish game of validation."
Cactus_Pear94
Back then...
"When I was 18 I dated a 28 year old for about a year. I wasn't a virgin, but my experience up until then was just awkward teenage sexual stuff. She taught me the value of the non-sex parts of a sexual relationship. How to listen and learn what your partner enjoys and how to communicate what you enjoy. She helped mature my views on relationships, foreplay and sex in ways that someone my age wouldn't have been able to."
Nythoren
Love It
"I'm not dating an older woman but I am in a sexual friendship with a 49 year old mom (we have an agreement that the sex will stop but the friendship will continue if either of us get in a serious relationship). She is extremely good at responding to text messages and being on time. She even apologized for being five minutes late one time. I love this about her because most people I know can't freaking answer their phone."
beefstewforyou
Forever
"Depends what you are after but I found that there was less pressure of 'is this going to be long term' as you both have realistic expectations up front and know that will not change. Generally because of that, I found there was never any drama and just honest conversations. With one, she would actually talk about what sort of woman she saw me ending up with one day. No jealousy, just an understanding that we were enjoying each other's company for now."
Working_Turn_6625
Helping Me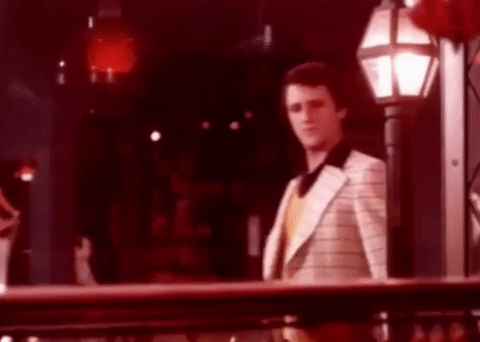 archivesontario yes GIF by Archives of Ontario | Archives publiques de l'Ontario
Giphy
"I'm not dating an older woman, mainly because I'm married to one."
"She is 5 years older than me, but it sometimes seems like a much bigger gap when you account for maturity level."
"She's actually helped me do a better job of understanding and managing my emotions, which is nice."
Reddit
Issueless
"Perhaps more confidence, steadiness, realism, honesty to themselves and others, fewer illusions and less sensitivity to influence. All just generalisations from my own experience. I don't have mommy issues or anything but I feel more comfortable and equal with slightly older women. I know myself pretty well, I'm pretty independent and I'm not being pushed either."
collective_artifice
Love who you love.
Age is only a number.
Do you have any experiences or lessons to share? Let us know in the comments below.
Some people will just believe anything.
And if you call a statement a fact long enough, many people take it as gospel.
Some facts are absolute truths, others can be malleable.
Science changes.
History evolves.
Lies are exposed.
And research is an actual art form.
Redditor OfficialVickiLuv wanted to share the truths we need to know, so they asked:
"What is a common 'fact' that you know is bulls**t?"
There is no such thing as an alternative fact.
So let's start there.
Not a Forest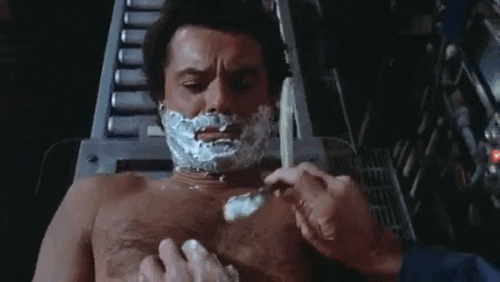 the ice pirates shaving GIF by Warner Archive
Giphy
"Shaving makes your hair grow back thicker."
Heavy_Educator9822
"I used to believe this one. I was very disappointed when I learned it was BS."
leebon427
Both Sides
"There are two kinds of thinkers: Right brain people are who are creative, and the people that use the left side who can do math."
Beaver_Buster
"Try telling that to psychologists/psychiatrists who do research/clinical studies/trials. I've been denied dozens of times to partake in research studies revolving around mental health, specifically depression, and anxiety."
"Why did they deny me [even tho I was a perfect candidate]? Because I write with my left hand. And apparently it would make their study 'invalid' because they 'don't want to interfere with results.'"
"Please tell me how excluding a large amount of people from a research study would somehow give you the correct answer for treating mental health for everybody?"
asianstyleicecream
Find them...
"That you have to wait 24 hours to report someone missing."
Zatiebars
"Especially with children, the quicker the police can get to the 'crime' scene the fresher the evidence and easier to follow leads. I used crime in quotes because there could have been a crime or the kid might have just wandered off."
"But it's not just for kids though... If you know someone is a home body and never leaves home and you know something has happened, by all means call the police. Even if they like to take random trips, it never hurts to inform the law."
Zatiebars
Crackle... Pop
"Cracking your knuckles causes arthritis."
Famous-Background329
"Probably just normal. Cracks are just little bubbles of nitrogen that settle where there's space. They don't build up over time, once the space is occupied by a little bubble then no more can join it. A knuckle that hasn't been cracked in 50 years is the same as a knuckle that hasn't been cracked in a few hours."
ConstantSignal
Give a Howl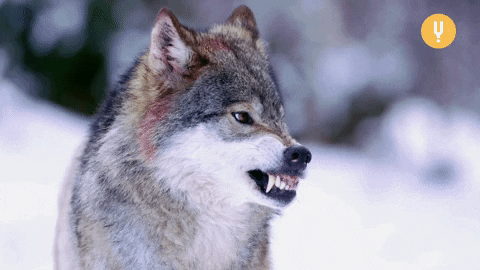 Angry Wolf GIF by CuriosityStream
Giphy
"Alpha wolves being real. The guy who did the original study disproved his one study and gets mad when people get it wrong now... lol."
Silverj0
"Came looking for this, also extrapolating this BS to human beings and 'sigma,' go read. The articles are all available. It's nonsense that people still believe s* like this with access to everything in their hands."
artemispock
The wolf pack is always ready.
Trivia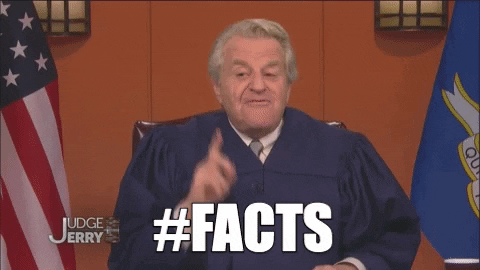 Facts GIF by Judge Jerry
Giphy
"A 'factoid' is an often repeated statement that isn't true, but is now believed to be true due to people saying it all the time. Its not a mini fact, or like, fun piece of trivia."
JackofScarlets
Breakfast Companies
"Breakfast is the most important meal of the day. The quote was made by Kellogg's to make people buy more cereal. If you search up articles that say breakfast is the most important meal of the day, most are sponsored by Kellogg's."
Jazzlike-Caramel7103
"I'm not sure Kellogg's made it up. In my country there's a saying that's been around forever that alludes to the importance of breakfast that goes 'have breakfast like a king and dinner like a poor person.' Kellogg's might've simply exploited an existing popular belief."
kaleidoscopichazard
Hey Stumpy
"Caffeine makes you short."
CForey62
"This one makes me laugh. I've been drinking coffee since I was like 9 years old and turned out 190cm tall."
TurquoiseBeetle67
Spuds
"Potatoes absorb toxins. The amount of people that believe putting potato slices in your shoes or wear them around your neck as a holistic medical treatment is shockingly high. It's just oxidation."
wheresmychin
"I recall seeing a antivaxx meme that said if you had to get a COVID shot to put a potato slice at the injection site to absorb all the toxins. I'm all for sharing that idea if it makes people get vaccinated."
OrangeTree81
Look Out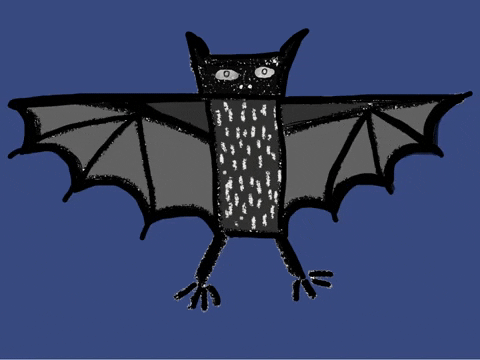 Flying Fox Bat GIF by Barbara Pozzi
Giphy
"Bats are blind."
IWantOneSpatula
"I remember getting into a really stupid argument shortly after high school with a friend over this who just couldn't believe that bats weren't actually blind."
__M-E-O-W__
"Fine. Bats are legally blind."
shifty_coder
Now I've learned more.
Do you have anything to add? Let us know in the comments below.