It is time to get real about a few things in life.
We take too much for granted.
We never have an appreciation for anything until it's gone.
Redditor where_go_john_now wanted everyone to listen up and start being more vigilant in life. They asked:
"What do people simply not take seriously enough?"
We can be so cavalier about so many things. Time to get serious.
Essentials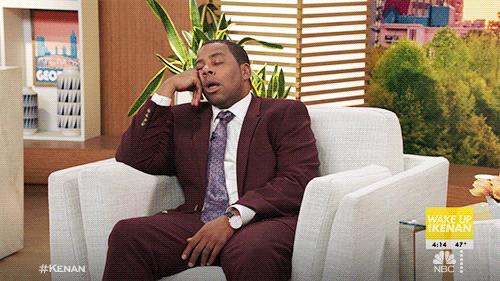 Kenan Thompson Reaction GIF by NBC
Giphy
"Sleeping enough and the health of their relationships."
Small-Prune3066
Pay Attention
"Driving."
PupperNoodle
"There are a lot of good answers to this question, but this one sticks out for me. You are in a 4000+ pound rolling chunk of metal, aimed at other 4000+ pound rolling chunks of metal. You should probably take that seriously and stop f**king around with your damn cell phone."
AlpineWhiteF10
What you eat...
"Their nutrition."
alfredocabello
"I get why people don't care because it might take weeks until your body is adjusted to new diet and you don't feel miserable. I know it was really difficult for me at first to not buy like 3 donuts daily like I used to do. But, once you get past that transition it's like a whole new life and you can't go back to excessive sugar."
"You didn't really know how bad you felt until you are started eating healthy. I recently tried regular red bull and it made me feel like I had diabetes- couldn't take more than a few sips before feeling sick. Changing nutrition = give your body time to adjust and being kind, patient with your body."
That_Peach_
In the Mouth
"Dental hygiene. There was a period of 10 years where I didn't see a dentist. Luckily, the damage done to my teeth and gums was an easy fix. Now, I make sure to floss and get my teeth cleaned every 6 months."
227743
"I didn't see a dentist for 2 years due to the pandemic. Had to change dentists too since my old one closed his doors. When I went to the new one, the dentist told me that I had cavities. Plural. I had good dental hygiene for the most part, brushed and flossed at least once a day. Now I go every 6 months like it's religion."
geico_fire
Are we paying attention? I am...
Deep Waters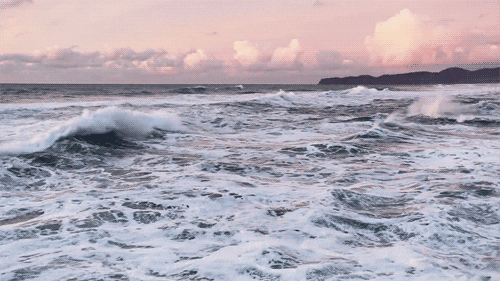 the beach water GIF
Giphy
"The Sea."
PM_ME_UR_MBES_DATA
"Here in Australia tourist really take it for granted like not just the wildlife but we have some of the strongest currents in the world STAY BETWEEN THE FLAGS!"
Jack1715
Of the Mind
"Mental health."
DallyDragon
"It's the people who haven't been diagnosed and treated that are most at risk of not being taken seriously. Unfortunately, there is still a stigma attached to having mental health disorders that keeps people ill."
"That, and our health insurance issues. And there simply aren't enough mental health care professionals or facilities to service people who need treatment. Our attitudes about mental health need to change to make it a priority."
KnotKarma
The Fur Babies
"Pet care. Your pet should be thriving, not just surviving."
Future-Pudding
"My dad wanted nothing to do health wise for my dog because he didn't want to spend the money, when I took over taking care of her and was making money I took her to the vet (maybe an excessive amount of times) but she lived to 14 years old."
Not_a_Sammon
I'll be there for you...
"Friendships."
RadiantHC
"Been trying for literally years. I'm plenty friendly, but IMO it's absurdly difficult to coordinate a meetup with more than one other person. And most people I meet aren't interested in (and I'm not comfortable with) meeting up at my place for a movie or something unless I already know them pretty well. I imagine things are easier with the help of drugs like alcohol or weed, but I don't touch either."
WatcherOfStarryAbyss
Take Rest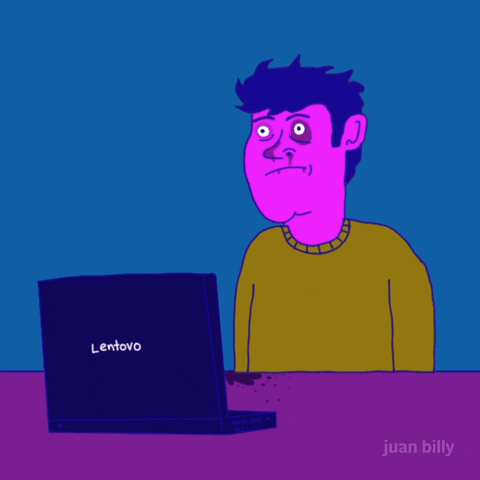 Angry Office GIF by Juan Billy
Giphy
"Burnout."
catsandalcohol13
"Yes! We're treated like we shouldn't ever have feelings or get sick or have emergencies. We're not robots."
womanroaring78
Time to get real. Life is too short. Make it healthy.
Want to "know" more?
Sign up for the Knowable newsletter here.
Never miss another big, odd, funny or heartbreaking moment again.
Keep reading...
Show less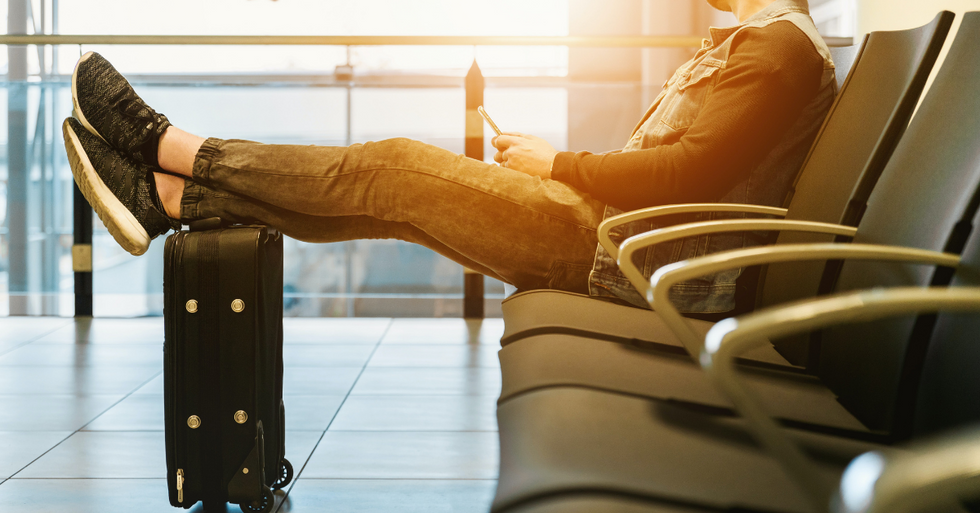 We can tell a lot about a relationship when the couple doesn't realize they're being watched. But that can be especially true once the relationship feels "permanent" because of marriage or having a baby, pointed out the "Am I the A**hole?" (AITA) subReddit. After four weeks of not seeing her husband, Redditor overreaction536435 was surprised that her […]
More
Are we being lazy or is it self-care?
That is what you should ask yourself first, before you judge.
Life is an arduous journey and a constant energy suck.
It was inevitable we'd find shortcuts to get by.
It's all about survival.
Redditor Batman_In_Peacetime wanted to hear about the times we just didn't care enough to try harder. They asked:
"What is a lazy thing you began doing when you realised you can live with it?"
I'm best when I'm at my laziest. Ok, that's a lie, but I don't care.
Zzzz...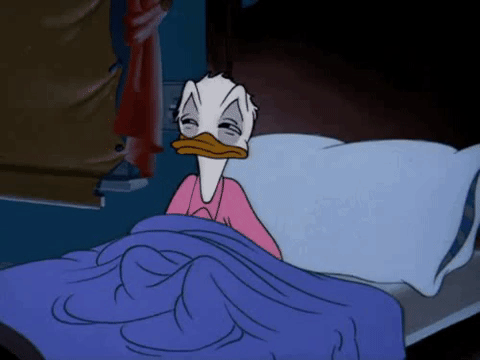 Donald Duck Sleeping GIF
Giphy
"On weekends I sleep for 12-14 hours. I usually wake up a few times but I dream so much during those long sleeps that it's basically become a recreation type thing and I love it."
HouseOfZenith
Warm it up...
"When I use the microwave, I'll heat food for 1:11 or 2:22 because I can't be bothered to move my lazy fingers."
fysicks
"I figured out that my microwave's turntable rotates once every 12 seconds. So, everything I cook is on a multiple of 12 seconds so that it always ends up at the front of the microwave when it's done cooking, and I don't have to reach all the way to the back of the microwave to get my food out."
unittwentyfive
Bang
"When I was a kid on a school day, I had this routine where I'd stick my legs out of the bed and bang around on the floor so it sounded like I got out of bed and then just lie there for a few more minutes."
bewarethechameleon
"Did you also get your toothbrush wet and squirt a wee bit of toothpaste in your mouth rather than actually brush your teeth? If so I may be your mom and you weren't fooling me or the dentist and you sure weren't fooling the plaque that attacked."
TigerLily98226
Pockets
"Whenever I clean the house I put on my housecoat with really big pockets. I just walk from room to room and put things in my pocket that don't belong in that room. Once my pockets are full I go to each room and empty my pockets putting what is from each room in that room."
kindhearttbc
"That's not lazy... that's productive AF."
throwaway92715
Toss It
Pippi Longstocking Chaos GIF by ZDF
Giphy
"I don't fold the fitted sheet. Just ball it up and place it in the closet."
SpaghettiSquash33
I just see people human. Don't he so hard on yourselves.
12 Hours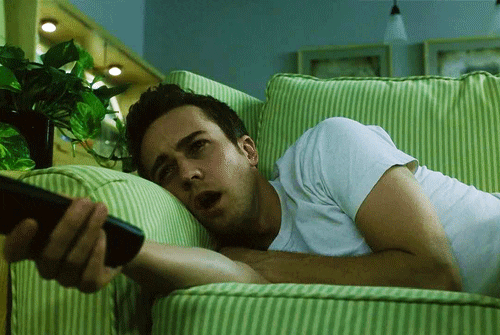 Tired Fight Club GIF
Giphy
"I once watched 12 hours of the golf Network because the batteries were dead in my remote control. I don't know if that's lazy or depressed."
sadbirdfox
I swear I was...
"I was taught to make a bed properly as a child, I swear I was. Hospital corners and everything. I even know how to fold a fitted sheet, thanks to my auntie, who's an Air Force nurse and therefore doesn't consider little problems like 'non-Euclidean geometry' to be a reason not to do it properly. The second I found out about duvet covers, that was over. Sure, it doesn't look as tidy, but five minutes a week plus 10 seconds in the morning instead of 10 minutes a day? I can live with that."
katie-kaboom
The System
"I don't fold laundry anymore. I have a system of laundry baskets like this where clothes gets sorted by type (pants, t-shirts, sweaters, etc). Most of my clothes is wrinkle free, and for the few pieces that aren't I just throw them on a hanger in the bathroom while I take a steamy shower."
User deleted
Genius!!
"Before I get out of bed in the morning, I will grab the top corners of my sheets with my hands and prop up the bottom two with my feet and move it into place. Then I slide out of bed without ruffling anything. Just like that, my bed is made."
Markymark142
"My sister has to do this before she goes to bed at night, even is she made the bed that morning. It's an odd little quirk and mostly harmless."
mel2mdl
Yummy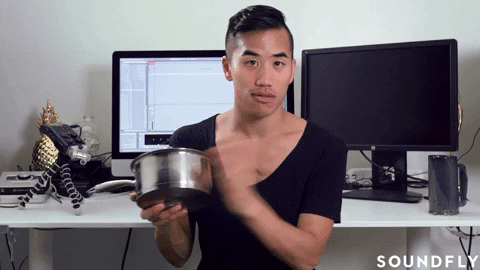 andrew huang pots GIF by Soundfly
Giphy
"Just eating food straight out of the pan."
refrshmts_N_narcotcs
None of that sounds so bad. That sounds... like my life. Don't judge!!
Want to "know" more?
Sign up for the Knowable newsletter here.
Never miss another big, odd, funny or heartbreaking moment again.
Keep reading...
Show less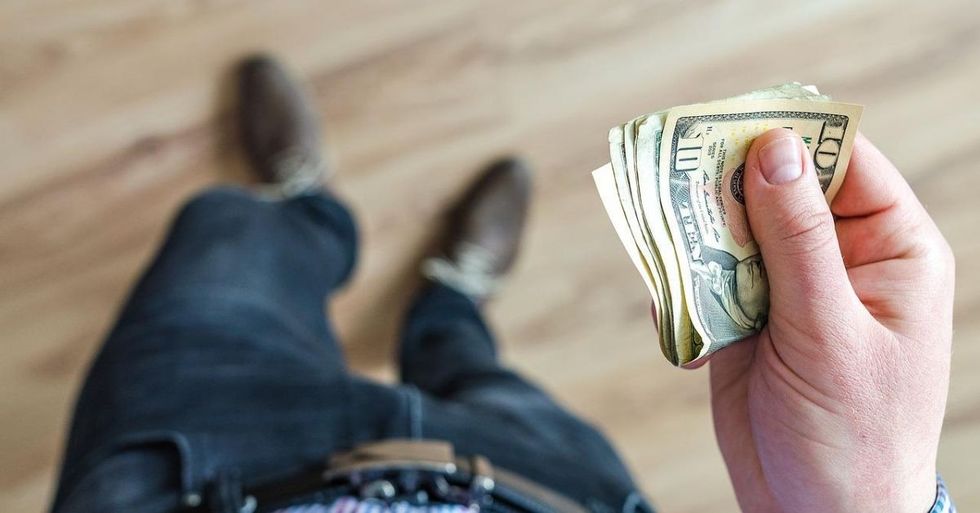 Mother's Day is a very special day for so many people. This is the day we get to give thanks to all the moms, for all they do. And most mom's ask for so little in return. Why is it difficult to grab a few gifts for them? Case in point… Redditor Realistic-Baker5083 wanted to […]
More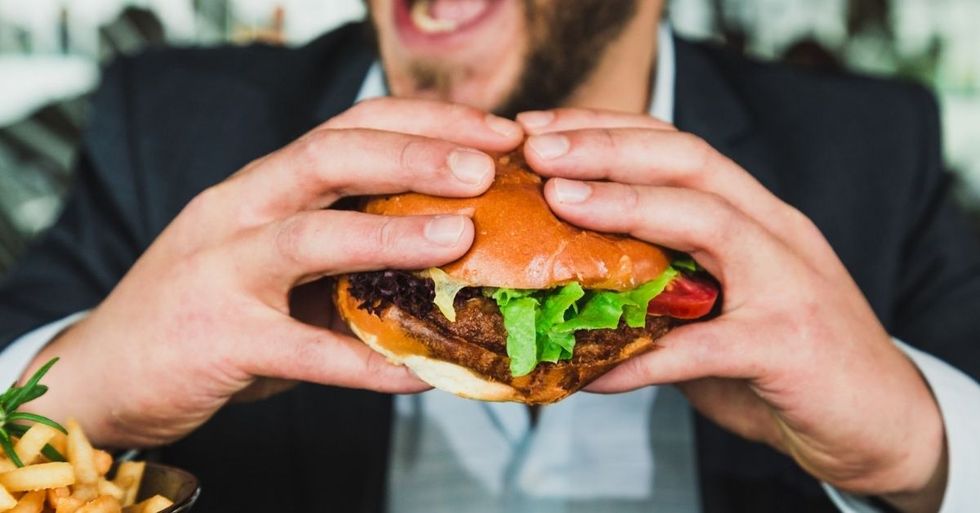 Name calling is never kind. It is especially unkind when in a relationship. And why would you insult someone who is doing you a favor, just because they care? Case in point… Redditor ThrowAITApackedlunch to discuss her story for some feedback. So naturally she came to visit the "Am I The A**hole" (AITA) subReddit. She […]
More